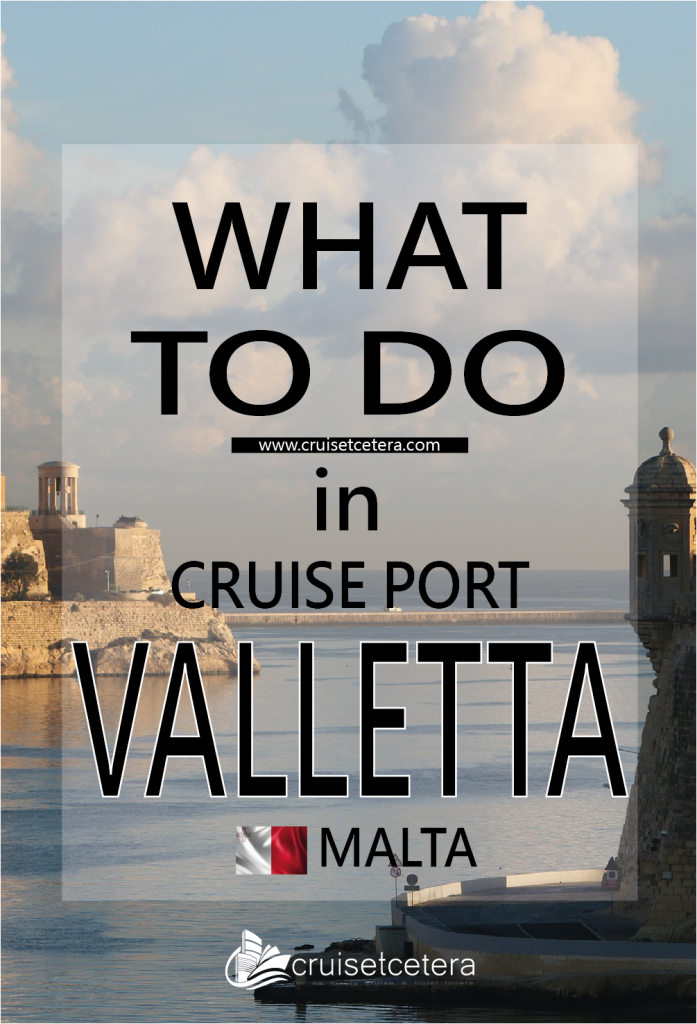 When your cruise ship arrives at the port of Valletta you immediately see how beautifully situated this city is. Sailing through the narrow passage, you will immediately notice the beautiful historic buildings and fortresses. Although small in size, Valletta has a lot to offer visitors and it is well worth taking the time to explore this beautiful city. Its compact nature makes it ideal for exploring the city. So when your cruise ship calls at Cruise Port Valletta we have made a selection of sights and things to do. To get the most out of a visit to Malta's capital, be sure to check out these tips on THINGS TO DO IN CRUISE PORT VALLETTA.
The crown jewel of Malta is Valletta. Although small in size – it is one of the smallest capital cities in the world – there are many fun and interesting things to do. Valletta has much to offer visitors and it is well worth taking the time to explore this beautiful city.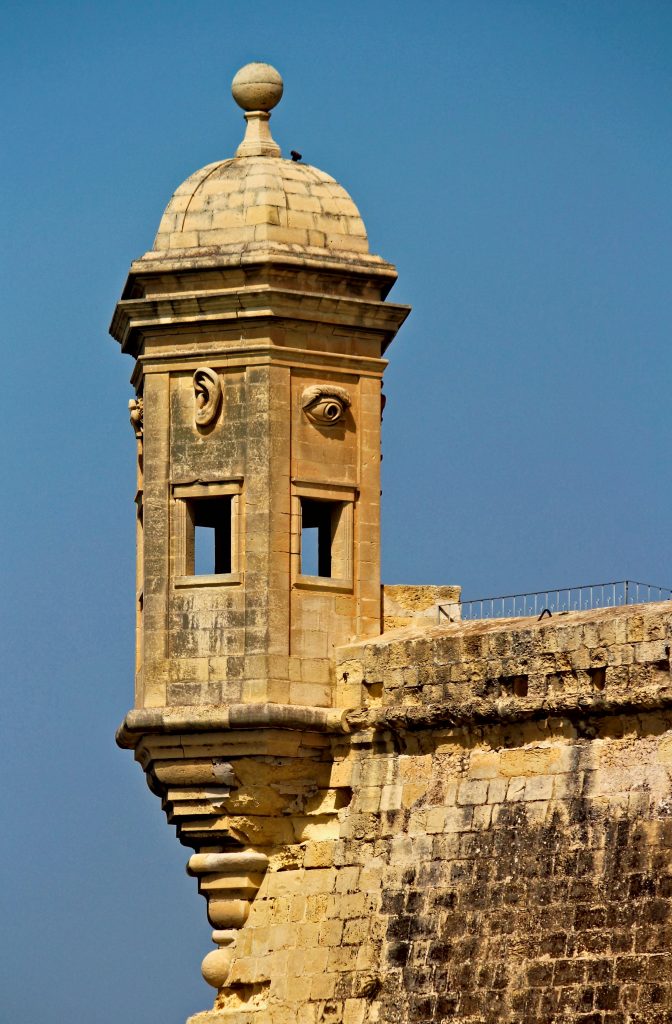 Its compact nature makes it ideal for a one-day Valletta itinerary. While there's a lot to see, you'll also have time to take in the laid-back nature of the Maltese capital. Also, don't forget to take some rest.
Sit back with a gelato or drink in a beautiful street-side cafe and really take in Valletta. It is a special city that you should absorb as much as possible. With its many historic sites, wonderful restaurants and a lot of history, you will certainly not wonder what to do in Valletta!
Valletta itself is, as mentioned, very small and while you are there you can actually do everything on foot. Although the town is hilly, it is only 1 kilometer at its widest point. So you will never walk uphill for very long. There is also much of Valletta that is completely car-free. This is every hiker's dream. Although….it makes it even easier to get lost while exploring this small town on foot.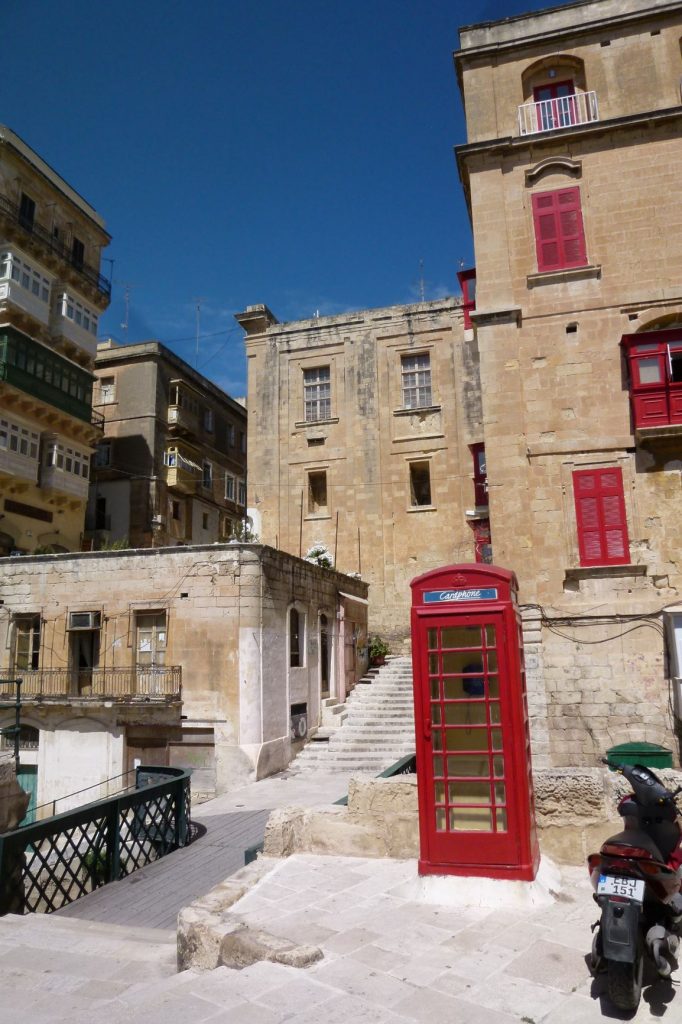 Malta was a British colony until independence from the British Commonwealth on September 21, 1964. Until 1974, the British monarch was the head of state of the State of Malta; then the country became a republic. Malta joined the European Union on 1 May 2004.
Like most of Malta, Valletta is heavily influenced by a variety of cultures and nationalities. Most significant was the impact of the Knights of the Order of Saint John. They became the property of the city in 1530. The British also had a significant impact which can still be seen today.
Valletta is built on a hill and between two harbors the city has fortified gigantic walls. This is to protect it from those who wanted to conquer it. These walls still contain many tunnels and air-raid shelters that were also built and used during the Second World War.
Modern Valletta is the heart of Maltese commercial activity. This UNESCO-listed city is located on the Grand Harbour. With a depth of 55 meters, it is one of the deepest in the Mediterranean and the most important for Malta.
The city is blessed with incredible architecture and opulence resulting from the reign of the knight. Money was no problem for them. They built a city worthy of their nobility and it still shows!
Valletta is one of the most visited cities in Malta. And not just because of the many cruise ships that dock or drop anchor. There are so many things to do and see in Valletta to fill up to three days.
There is a lot to do and experience on this island, but we limit ourselves to the city of Valletta. Because you only have one day in port that you want to spend as best you can. So below are my tips on What to do in Valletta. In other words, if you only have one day to spend in Valletta, this would be, in random order, my top pick.
WHAT DO DO IN CRUISE PORT VALLETTA – MALTA

I
TIPS

WALK THROUGH THE VALETTA STREETS AND THE LANEWAYS
The center of Valletta is organized in a large grid formation with 12 parallel streets. So it is impossible to really get lost in the Maltese capital. Many of these have beautiful harbor views. Because the city is built on a hilltop, the streets can be quite steep. Many of them still contain the original stone steps. These are built to help the knights in their heavy armor climb the hill. These steps are made of the hardest stone on the island. As a result, they have withstood the test (and feet) of time.
While there are so many must-see attractions in Valletta, it's very important to just walk the streets. So you get a good idea of ​​the history. We do recommend disembarking early and doing so early in the morning. You will see that it helps in understanding the whole history.
To help us understand this even better, booking a great local guide made a huge difference to us. We can surely recommend doing this as it gives you so much more information and understanding. Further in this blog are some tips for tours.
However, its small size and logical streets make it the ideal city to let yourself wander for an hour or two and see where your feet will take you. Some of the most beautiful parts of Valletta are away from the main tourist sites or shopping areas. When you just wander around a bit, you are sure to experience all the charms and beauty this small town has to offer.
Stroll through the downtown streets and discover Valletta's history. St George's Square, the Parliament Buildings, and the Manoel Theater are all worth a visit. The ruins of the old opera house also add an aura of older Roman times.
Don't miss Republic Street, the main street in Valletta. Here and in Merchant Street, you will find craft shops, especially jewelers. Republic Street is also full of cafes and restaurants and it is the main location for many of the must-see attractions in Valletta.
The terraced pedestrian streets and the striking and beautiful Maltese balconies overlooking them are scenes you can't really get in other cities in Europe. If you are a little away from the tourist crowds, you will surely appreciate how unique Valletta really is.
Walk your way up to the Auberge de Castille (through St. Ursula Street, St. Paul's street, or Merchant's Street) It's time to make your way up to another gem, but that doesn't mean you can't enjoy the walk. Choose one of the three parallel streets heading towards the Auberge de Castille.
Whichever street you choose, you'll enjoy the great atmosphere of Valletta. St. Ursula is the more quaint and quiet road of the three, but probably the most authentic. Merchant's street is the livelier of the three, with plenty of shops lining the sides of the roads where you can stop for a bite or get some quick shopping done.
As always, don't forget to look up, while the older doors and entrances are beautiful, the balconies and architecture as you look up are something you can't miss. In Merchant's street, in particular, you'll find plenty more weird and wonderful stone faces looking down at you…
Tip: Every Sunday there is a large market on Republic Street.

VALLETTA WATERFRONT
It's easy to get caught up in the streets and alleys of the old city of Valletta. But if you have time, it's worth going to the Valletta waterfront. Through gentrification, the renewal and renovation of old, dilapidated buildings in a city, the former warehouses on the waterfront have been rejuvenated. Now it is a great place to hang out and frequented by the locals. If you like lunch by the water this place is perfect.

ADMIRE THE UNIQUE GALLERIAS
The beautiful balconies or gallerias projecting from the building are an important and unique design element in traditional Maltese buildings. These caught my eye immediately in the most cheerful colors. Despite the prominence of these closed balconies (they are literally on every second building in Valletta), very little authentic research has been done to see why they were introduced. Much of the information on this is contradictory.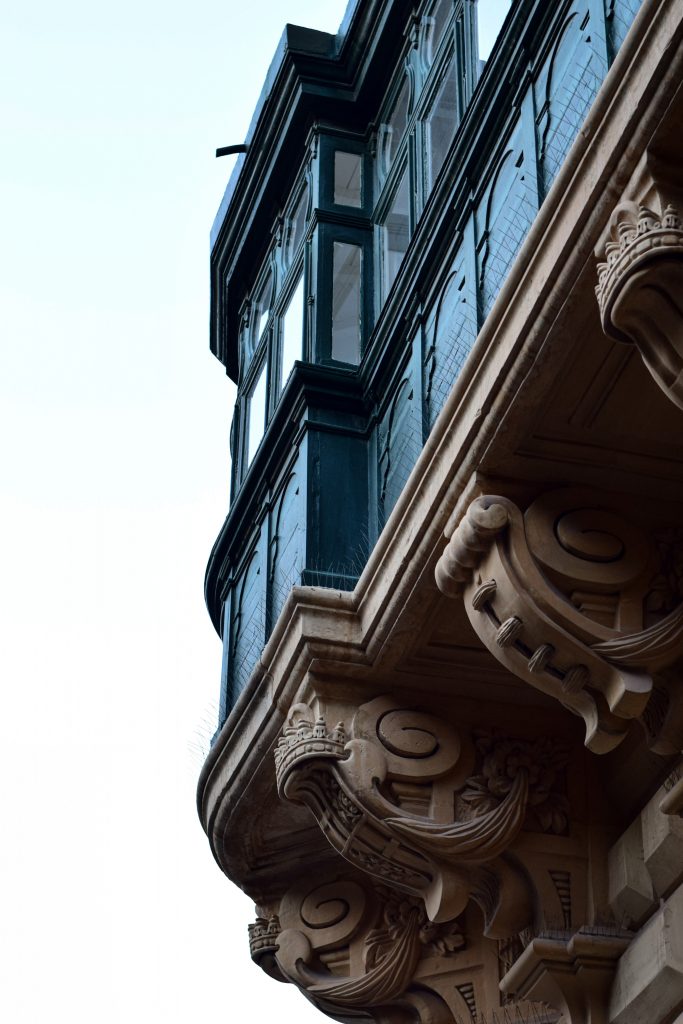 Some sources claim that they were used as extra rooms and thus enlarged the house. Others think that the balconies made it easier for the wind to enter the house. But also that by means of the balconies the social classes could be identified. But whatever their origin, they are beautiful parts of Valletta's cityscape. The Maltese government is now also recognizing their importance by enacting protective legislation around their preservation. They also help with grants to restore and preserve them.

CASA ROCCA PICCOLA
The 16th Century Palace of the 9th Marquis de Piro – A 'Living Museum'
Still privately owned, Casa Rocca Piccola is a much-loved family palace with over 50 rooms. Many of these are open for viewing. At Casa Rocca Piccola you will learn all about the unique customs and traditions of the Maltese nobility. You can also see a collection of furniture, silver, and paintings that add to Malta's aesthetic richness. You can also find WWII air raid shelters that make a dramatic and exciting addition to the house tours. There is also a restaurant called La Giara on site.
In the center of one of Valletta's oldest streets is a glimpse into the grand life of the nobility.
It is lush from the moment you enter. The dining rooms, covered with silverware and crystal glasses, are especially impressive. The original 16th-century furnishings can still be found in many rooms. The maze of rooms includes a chapel, a summer dining room, a library, and underground bomb shelters. A courtyard garden is immediately outside one of the dining rooms, complete with a resident parrot.
A very skilled and friendly guide will take you through the house, starting on the hour from the courtyard, which also provides access to the house's WW2 shelter which is 100 feet below the ground.
Casa Rocca Piccola is open from 10 am to 5 pm (last admission 4 pm) every day except Sundays. Guided tours take place on the hour, last 45 minutes, and are usually done in clear spoken English by expert Guides. Nicholas de Piro with his wife Frances were the first members of the Maltese aristocracy to open their house to the public. Today Nicholas and his wife usually host the Private Tours which you can book at the location or online.
What you need to know about Casa Rocca Piccola
74 Republic St, Valletta
Open every day except Sunday and public holidays
Opening times 10 am – 5 pm
5-minute walk from Valletta bus station
Guided tours happen every hour and last 45 minutes
English guides run the tours
Private tours may be booked with the Marquis and Marchioness de Piro
Mostly wheelchair accessible
An onsite restaurant La Giara is open for lunch and dinner (except Tuesday and Sunday evenings)
Adults: 9 euros
Students: 5 euro (including University students)
Children up to 14: free
Opened in 2019, several B&B rooms within the palace have been renovated and are now available for booking. To stay at the Casa Roca Piccola B&B, click here for more details.

UPPER AND LOWER BARRAKKA GARDENS
The upper Barrakka Gardens
The Upper Barraka Gardens are public gardens at the highest point of Valletta's city walls. They are a fantastic place to relax but at the same time offer beautiful views of the harbor and the Three Cities. If you're wondering what to do for a day in Valletta, The Upper Barrakka Garden, while quite popular and thus busy, is a must. There are a number of statues and memorials in the garden and also a nice cafe where you get a cold drink to end a hot day.
The Lower Barrakka Gardens
If you're looking for the same breathtaking views and tranquil landscapes with fewer tourist crowds, head to the Lower Barraka Garden. Linked to its larger neighbor, there is no cafe here, but there are a number of benches and the scenery is just as beautiful. This can be a great place to get away from the hustle and bustle of Valletta.
The gardens themselves were built by the knights to provide a place to take a break from both their daily lives and the heat. With large, looming columns around the perimeter, there's more than a hint of Roman influence to be seen here.
Flowers and other trees soften the sandstone look. The gardens themselves are still a great place to take a break from the summer heat.
Tip: There is no sun protection on the stone deck here, so be sure to bring a hat and some water, especially in the summer heat.
The Saluting Battery
Plan your morning and afternoon activities around the Afternoon Salut, the Saluting Battery, which takes place every day at 12 noon. We went to the Upper Barrakka Gardens for the best seat in the house and a beautiful view over the harbor. If you get there in time, you can watch the ceremony of setting up the guns in readiness for firing. This is a process that has only recently been reinstated after a half-century of the ceasefire.
For hundreds and hundreds of years, this area was used to protect the city from naval attacks. In later years, the salute was used to announce the entrance of important naval vessels and their dignitaries into the harbor. The traditional firing of the cannons and the official ceremony is performed by members of the Malta Heritage Society. They are fully dressed in British military attire.
Tip: it pays to be here about 15 minutes before noon. You then have a better chance of a great viewpoint just above the cannons.
Actually, the views here are a reason to visit the gardens alone. But if the timing isn't on your side for the Saluting Battery, the views are amazing either way. You can see clearly and at a glance the level of the fortifications in the city. Also makes clear the importance of maintaining a defensive barrier to protect the city.
You can see many of the fortresses and the towns of Vittoriosa, Senglea, and Cospicua from here.
What you need to know about the Upper and Lower Barrakka Gardens
Located at Saint Ursula St (entrance is at the end of the street)
The gardens are open daily from 7 am until 10 pm and are free to access
The gun salute happens every day at noon and 4 pm
Guided tours are also available
The museum located behind the Saluting Battery shows how it operated in the 1800s
There is a lift! If you have mobility issues or just need a quick way of getting from the Grand Harbour to the Upper Barrakka Gardens, take the lift.
Entrance fee: €3 (adults) and €1 (children)

FORT ST. ELMO
National War Museum
A day in Valletta will hardly give you enough time to explore the museums in detail. That's why we've picked the most favorite museum for you to visit.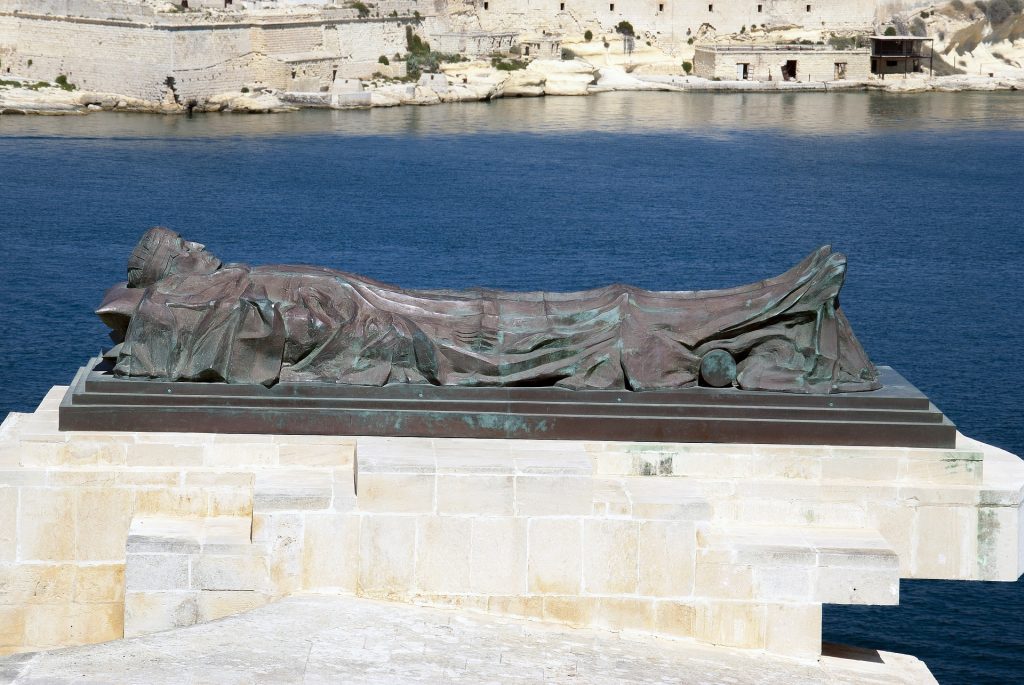 The National War Museum of Malta is located in Fort St. Elmo. The Fort houses historical artifacts dating back to the Bronze Age, around 2500 BC. Immerse yourself in Malta's rich history of wins, losses, and everything in between.
It was built in the 16th century by the Order of the Knights of Saint John. This is Valletta's main fortress and it was an integral part of Malta's defenses during the Great Siege of 1565. That was when the Ottomans invaded Malta but did not capture the island.
You can explore Fort St Elmo. It is one of the best places to visit during your day in port Valletta. Especially if you want to see what has kept Malta so strong and resilient throughout its long history.
What you need to know about the Fort St. Elmo
Price: Adults (18-59) €10
Youth/Students/Seniors €7.50. Children (6-11 years) €5.50

GRANDMASTER'S PALACE
The Grandmaster's Palace is, together with the St Johns Co-Cathedral, is one of the two most visited attractions in all of Malta. The Grandmaster's Palace is located in the middle of St. George's Square at the end of Republic St.
The palace was home to many of the Knights of Malta in the 16th century. Today the building contains the office of the President of Malta and also a museum. It was rebuilt after being badly damaged in World War II.
Like many of the buildings built for the knights, the exterior is quite plain. The exquisite beauty is hidden on the inside. There are more baroque works of art and architecture, similar to the cathedral. There is a lot of gold and large, elaborate paintings. The Palace itself has impressive staterooms with unique paintings, tapestries, and the political history of the Maltese islands spanning over 400 years. Its halls are lined with paintings, intricately decorated marble floors, and painted ceilings and look very impressive when you wander around the building.

The Palace State Rooms (name of the museum) and its halls and rooms have been expanded and embellished over the centuries and are a sight to behold.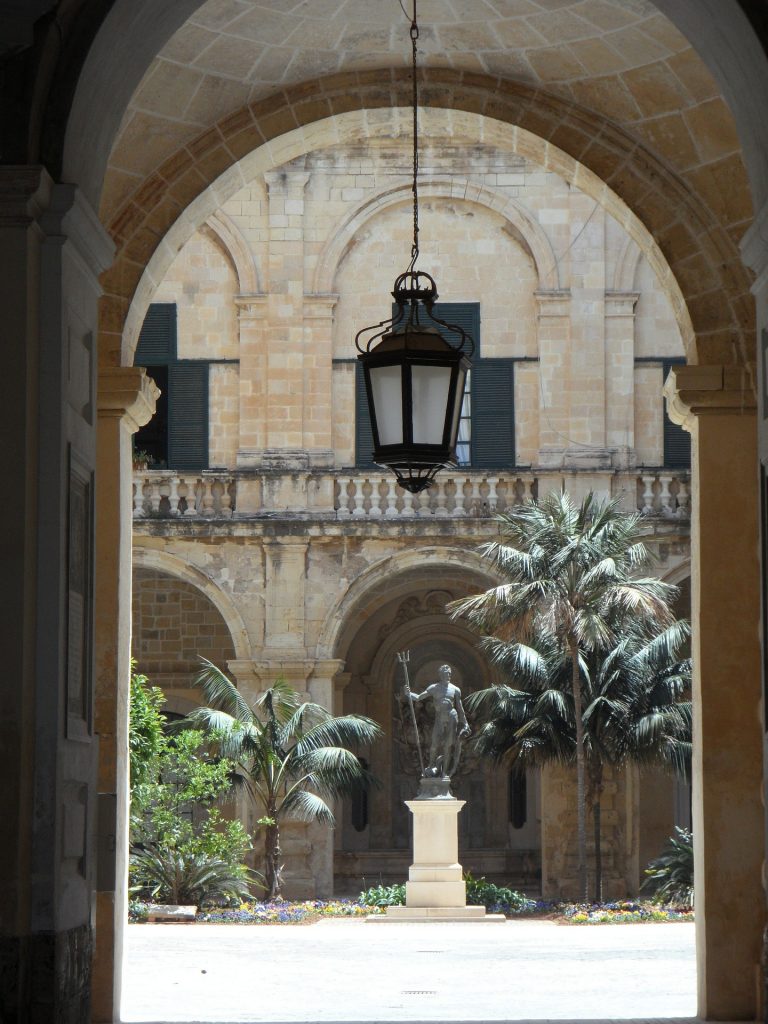 A tour of the Grand Master's Palace gives access to these State Rooms, the Official Dining Room, and the Ambassador's Room. In addition, there is also the High Council Chamber and several other rooms that all depict the life of the knights.
Accessible through a separate entrance on the side of the palace courtyard, the Palace Armory houses the world's largest collection of weapons and armor. These are still housed in the original location. The collection is a fascinating glimpse into some of the physical artifacts leftover from centuries past and battles. The site includes a series of halls that hold a breathtaking medieval collection. Related to a time of war that shaped the history of the islands and the Mediterranean.
TIP: From time to time the State Rooms may be temporarily closed due to government functions . It is best to call ahead.
What you need to know about the Grandmasters'Palace
Location: St. George's Square (within the President's Palace)
Opening hours: Mon-Fri 10am-4:30pm and Sat-Sun 9am-4:30pm. Closed: 24, 25 & 31 Dec, 1 Jan & Good Friday
Adults: €10, Youths (12-17 yrs): €7, Children (6-11 yrs): €5
30-45 mins
Partly wheelchair accessible

ST. JOHNS CO-CATHEDRAL
A visit to the Co-Cathedral of St. John is an absolute must in Valletta. Construction of this church started as early as 1571 and was completed six years later. At that time it was a simple church, with minimal decoration. Although it remains simple on the outside, Baroque architecture was introduced at the end of the 16th century. This transformed this cathedral into one of the most ornate and opulent buildings imaginable. Take enough time for this visit is my tip. It is truly a masterpiece and vividly shows the wealth of the knights.
To be quite honest, I am generally not the first to be eager to explore a cathedral extensively. In most European cities I have noticed that they all look the same (sorry!). It's given me something of an "if you've seen one, you've seen them all" attitude. But I'm glad to have visited it anyway because this is not the case at the St. John's Co-Cathedral in Valletta. It is overwhelmingly beautiful.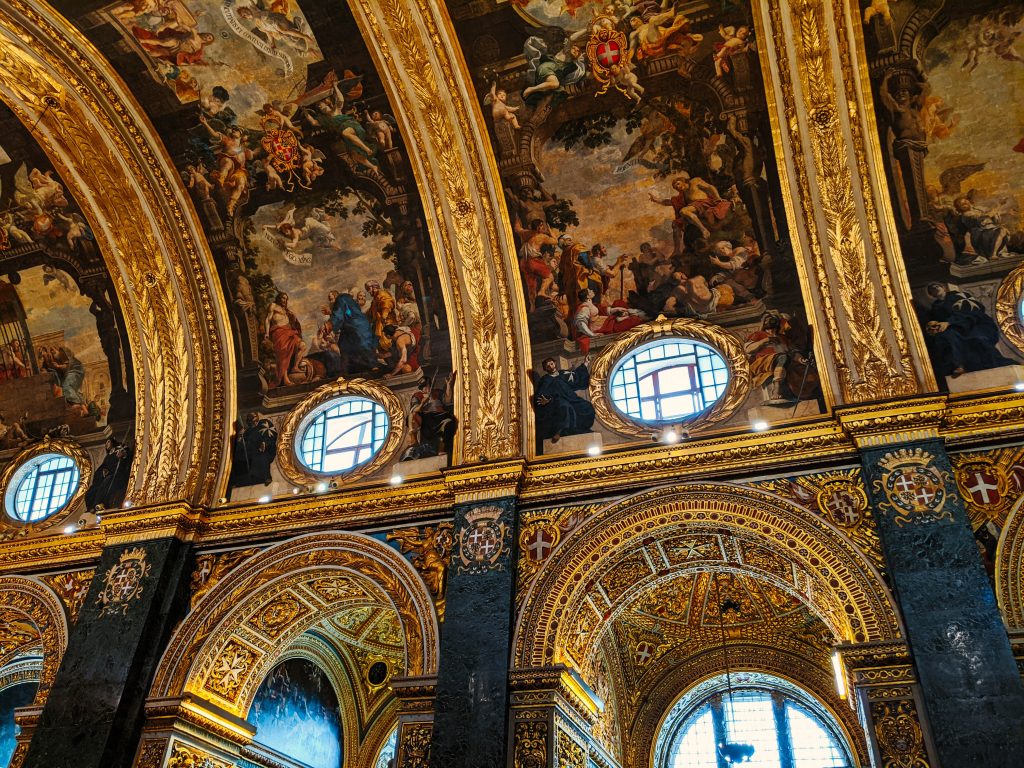 The architecture inside is really impressive and there is also a huge collection of artistic works by the Renaissance painter Caravaggio. He took refuge there while he was wanted for murder in Italy. The most famous of his paintings on display in the cathedral is his depiction of the beheading of John the Baptist.
Malta is a very Catholic country and as such there are many beautiful churches to explore. However, if you only have one day on your Valletta itinerary and only go to one church, make it this one. It is well worth the entrance fee. If you have any doubts about how important religion and worship were to the Order of the Knights of St. John, a visit to St. John's Co-Cathedral is the ultimate proof. Without a doubt, this is probably the best attraction in Valletta.
Tip: Go early to avoid the crowds
What you need to know about visiting St Johns Co-Cathedral
Located in Saint John's St, Valletta
Open every day except Sunday and public holidays
Monday – Friday 9.30 am – 4.30 pm – Saturday 9.30 am – 12.30 pm
There is a strict dress code. All arms and legs must be covered. No high heels. You are walking on ancient, fragile stone floors here. Flat and soft shoes are the most appropriate.
The adjoining museum contains incredible tapestries, painting and artwork that belonged to the Grandmasters.
Check the website for entrance prices and other details

TEATRU MANOEL
The Manoel Theater is a majestic and beautiful building in the heart of Valletta, with a long and rich history. Although it would be a nice experience, events are not often hosted here. It is the third-oldest active theater in Europe that comes to life during one of the few, but always sold-out performances.
The second best is a 30-minute audio tour of the building and museum. The interior of the theater is a feast for the eyes and its survival over the centuries is remarkable.
This ancient theater is another wonderful example of Baroque elegance built by the knights. Built-in 1731, it was built for their entertainment. But luckily also for the other people of Malta.
Although guided tours are possible, attending a performance in one of the oldest theaters in Europe would be an experience like no other. For performances and to book tickets, go to the official Teatru Manoel website.
What to know about Teatru Manoel
Location: 115, Old Theatre Street
Opening hours: Mon-Fri 10:00-12:00h
Entrance fee: €5 (tour)

FORTIFICATIONS INTERPRETATION CENTRE
Explore the ingenious plans and designs behind the city of Valletta and its fortifications. From the towering high bastions to the strategically placed fortresses and the surrounding harbor area and fortifications. The Fortress Builders exhibit is a bit of a mix between a museum and an information point. With a lot of knowledge on display, through audiovisual presentations and interactive, multilingual touch-enabled displays to help you explore and learn.
The Fortress Builders Fortifications Interpretation Center has most of these historic sites under one roof, displayed in a quite interactive way.
The restoration in progress reveals the architectural features of these fortifications that surround our ports and strategic cities. This center will not serve as another 'museum' to commemorate and glorify war. Rather, it is a cross between a museum, an information point, and an information center where Maltese and foreigners alike can discover and research Maltese military history.
What to know about the Fortifications Interpretation Center
Location: Bottom of Triq San Mark
Opening hours: Mon-Fri 10:00-16:00h, Tue and Thu open until 19:00h. Sat: 10:00-13:00h
Entrance fee: Free

LASCARIS WAR ROOMS
The museum is located under the Upper Barrakka Gardens. With your back to the entrance to the gardens, turn right into Triq Sant' Orsola. Then take the first right and follow the road and stairs and follow the signs.
The Lascaris War Rooms are an underground complex of tunnels that formed the heart of the British war defense headquarters. This is considered one of the best-kept secrets of the Second World War. It is the location from which Malta's defenses were coordinated in a successful victory over the Axis forces.
A tour of the complex takes you back to the days of the Second World War and despite the simple wax figures, it does leave a deep impression.
What to know about the Lascaris War Rooms
Location: Xatt Lascaris (below Upper Barrakka Gardens)
Opening hours: Mon-Sat 10:00-17:00h
Entrance fee: €12 (adults) and €5 (children)

NATIONAL LIBRARY
The National Library is located in downtown Valletta. It is one of the most important treasures of the Maltese Islands. This reference and research library preserve the memory of the nation. Through collections spanning the ages from the Middle Ages to the digital age. As guardian of the written memory of Malta for present and future generations, the National Library promotes research and makes its extensive collections available to researchers and visitors alike.
The National Library of Malta holds various collections such as books, magazines, newspapers, manuscripts, and maps, as well as audio and visual recordings of Maltese authors.
The National Library was one of the last buildings built by the Knights in Valletta. The building's neoclassical design and tall book-lined stacks are worth admiring and viewing, as are some of the authentic ancient documents on display.
You will also occasionally find temporary exhibitions. Keep an eye on their website for updates on upcoming events.
What to know about the National Library of Malta
Location: 36, Old Treasury Street
Opening hours: Mon-Fri: 08:15–17:00h, Sat: 08:15–13:00h (1st Oct – 15th Jun) and Mon – Sat: 08:15–13:15h (16th Jun – 30th Sep)
Entrance fee: Free

LA SACRA INFERMIA (Knight Hospitallers)
La Sacra Infermeria was one of the first hospitals to be built. It played an important role as the knights' main hospital and medical facility. It was also known as one of the most important educational institutions in the field of medicine in Europe.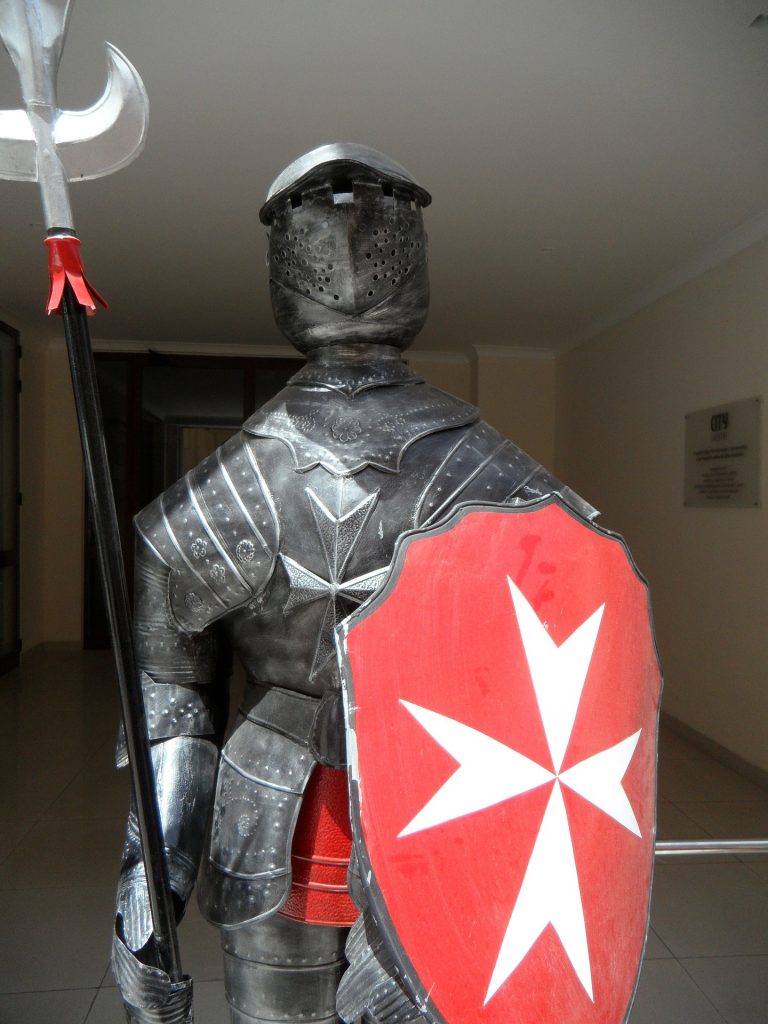 To this day, the primary mission of the Order of St. John (or Knights Hospitaller) is to care for the sick and the poor. In fact, around the time of their presence in Malta, their medical practice was way ahead of their time. The building still stands proudly on the seafront on the edge of one of the bastions surrounding Valletta, providing a good view. The main ward of 155 meters, the longest in Europe at the time of construction, is especially impressive.
There are two ways to visit La Sacra Infermeria: Through the Reliving the Sacra Infermeria (an Augmented Reality tour which is great fun for families with kids, as well as for adults – highly recommended) or as part of The Malta Experience (see below).
Location: Triq il-Mediterran (Building forms part of the Malta Conference Centre, with the main entrance located opposite Fort St. Elmo)

ST. ELMO BREAKWATER BRIDGE
If you're not very adventurous or not really stable, this one might not be for you. But if you're up for a little walk on some of the rocky shorelines around Fort St. Elmo, you can head to the Breakwater Bridge. Here you have a really beautiful view over Grand Harbour.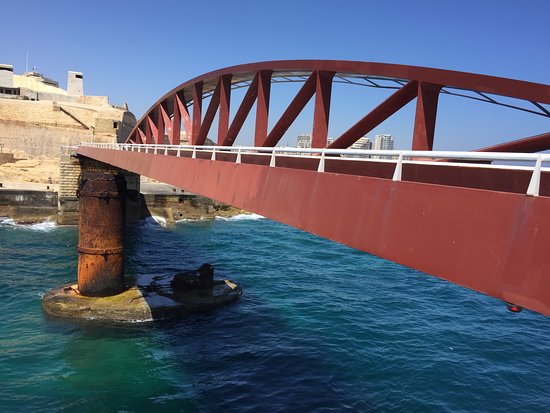 Before going down though, it's worth checking that the bridge is really open. Sometimes it is closed to the public. Staff at the ticket office at Fort St. Elmo or the Malta Experience (Sacra Infermeria) should be able to tell you that.
You can find your way from the east which is a short but rocky route with a few tricky spots. The safer and easier route is to enter from the west. But then you have to make a considerable detour to get to sea level.
Location: To the North of St. Elmo

MALTA 5D
Malta 5D is the audiovisual alternative to the Malta Experience. It presents the story of Malta's history in a more technologically advanced way with 3D visual and physical effects. It is a new generation theatre where you feel the "real" emotions of the movie. In a short time, you may explore the colorful and impressive episodes of Maltese history and culture. Magnified with 3D film, moving seats, water spray, air blasts, and leg ticklers. A unique experience for all ages! An exhibition of works by local artists will be on display in the foyer.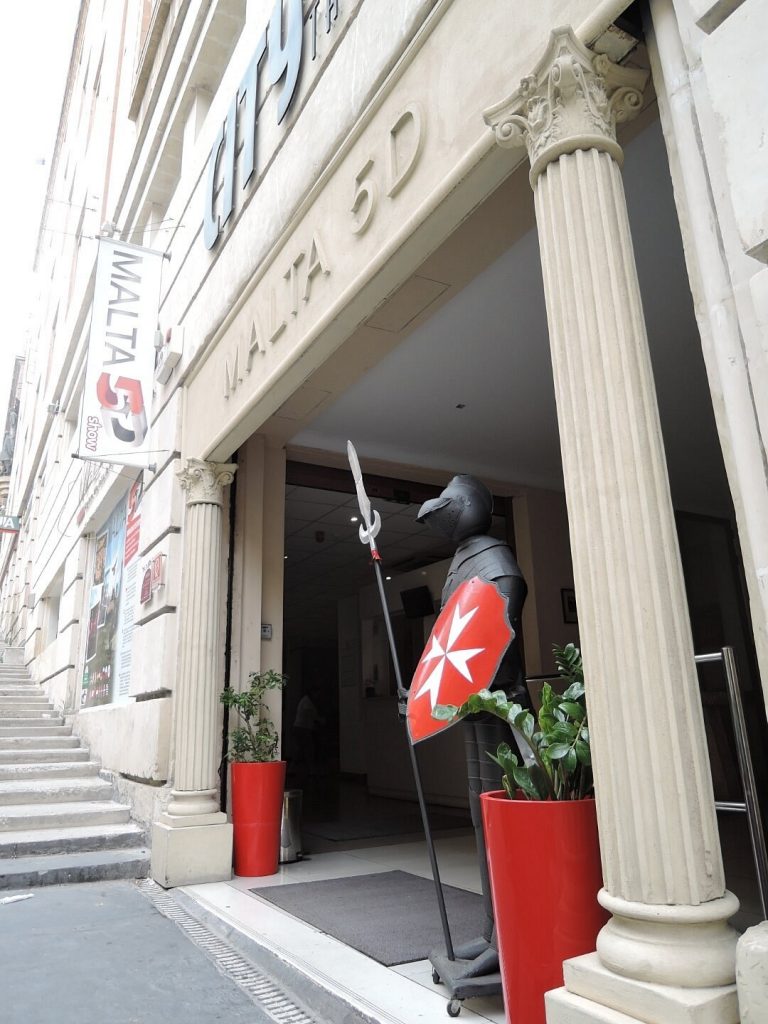 I would definitely recommend this 5D show on the history of Malta. You will learn something about Malta in a fun way. And the 5D effect is simply stunning. Your chairs move with you, you feel the water in your face and you really feel the snake sliding down your legs (creepy). It's quite an experience and I would definitely do it if you are in the area.
You also get headphones with a choice of 17 different languages and 3D glasses. A beautiful sight in Malta because with this film you will be closer to the knowledge about the Maltese people and island and history in a very funny and exciting way.
What to know about the Malta 5D Experience
Location: 7,Old Bakery Street, Valletta (Corner to South Street) – Approx. 10 minute walk from the Cruise Terminal
Open daily from Monday to Saturday from 10:00 to 17:00 Closed on Sundays.
with a show screening every 30 minutes
Adults 10.00, Children and Senior Citizens and Students €6.00

THE MALTA EXPERIENCE
The Malta Experience is an audio-visual show that tells the dramatic story of the islands' 7000-year history. Educational, informative, and entertaining. The show runs through the turbulent history of a small island nation that has overcome almost unimaginable odds to survive and prosper.
Situated in a purpose-built panoramic auditorium, the show chronicles Malta's unique history in just 45 minutes. A must-see audio-visual treat, The Malta Experience will enrich your understanding of the islands, their people, and the places you'll see on your visit.
Through beautiful imagery and a gripping commentary, The Malta Experience, the island's premier audio-visual show has enthralled over 4 million visitors. You can also get a regular (but short) tour of La Sacra Infermeria as part of a combo ticket with the audiovisual show The Malta Experience, which provides an introduction to Malta's history. Tickets are sold on location and the fee includes a short guided tour of La Sacra Infermeria. With the highlight being the main ward of the old hospital.
Showtimes (every hour): Mon-Fri 11am – 4pm (last show) and Sat-Sun (and public holidays) 11:00-14:00h (last show). Sundays between Jul-Sep: Last showtime at 1 pm. Tours commence at the end of the 45-minute audiovisual show.
Entrance fee: €16 (adults), €6 (children). Covers both the Malta Experience show and Sacra Infermeria tour. Get your tickets online in advance – there's limited capacity.

MUSEUMS
There are certainly many interesting museums to visit in Valletta with its rich history. It would be too much to highlight everyone's hobby. I will highlight a few that may be of interest to you.
Location: 135, Archbishop Street
Opening hours: Mon-Fri 10:00-16:00h and Sat 10:00-14:00h
Entrance fee: €5
National Museum of Archaeology
Location: Auberge de Provence, Republic Street
Opening hours: Mon-Sun 9:00-17:00h (Jan-Feb) and Mon-Sun 9:00-18:00h (Mar-Dec)
Entrance fee: €5 (adults) and €2.50 (children)
Reliving the Sacra Infermeria
Opening hours: Mon-Fri 9 am – 5 pm
Entrance fee: €10 for adults, €5 for children

HOW TO GET AROUND IN VALLETTA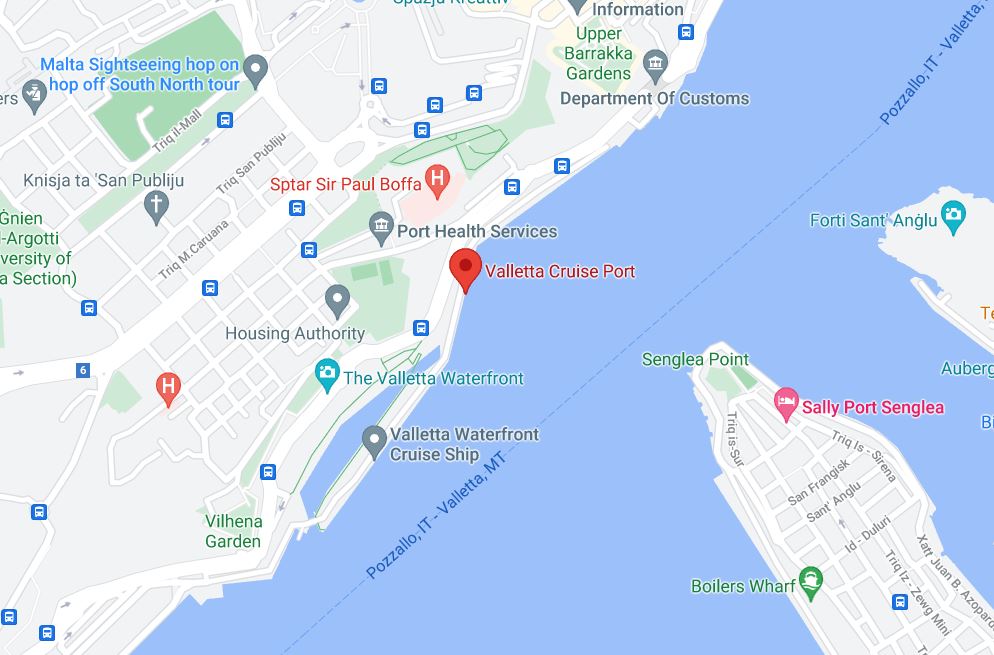 You will of course arrive at the cruise port of Valletta where most ships dock almost in the city center. Getting around on foot in Valletta itself is easy. Despite Maltese traffic generally being crazy, Valletta's streets are relatively quiet and the center is car-free. There are a few hills and at times it can be a challenge to walk on the cobblestones. So it is best to wear comfortable walking shoes.
The city center operates in a grid of streets that all eventually lead to the water. Bus line 133 allows visitors to move within the city walls. Like many of the world's cities, Valletta now has an e-bike ride-sharing program. The costs for use are reasonable. There are also electric taxis in Valletta.
WHERE TO STAY IN VALLETTA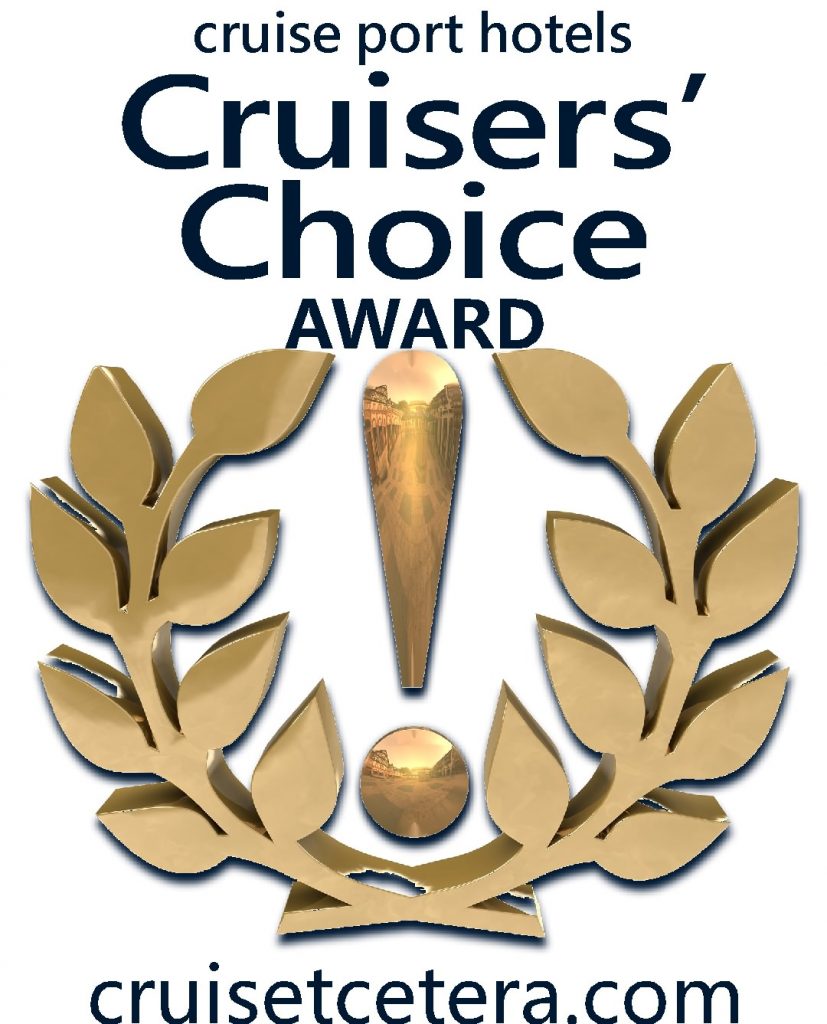 We have a fantastic Cruise Port Hotel selection for you in Valetta at www.cruisetcetera.com/mediterranean-malta/. All hotels with the Cruisers' Choice Award. Specially recommended by luxury cruise lovers.
RECOMMENDED TOURS IN VALLETTA
If you prefer a guided tour instead of visiting these places of interest yourself, here are a few options to consider:
Get a welcome to Valletta from a friendly and passionate local and discover the city like a resident. Learn the secrets about where to buy groceries, how to get around and much more.
Free cancellation:Cancel up to 24 hours in advance to receive a full refund
Live tour guide in Spanish, English and German
Free cancellation:Cancel up to 24 hours in advance to receive a full refund
Duration 2 – 6 hours
€ 30 per person
Enjoy Malta's sights at your own pace with this ticket to the hop-on, hop-off double-decker bus tour. Buses depart every 30 minutes and stop at top sites within the Malta North and South Routes. Explore Malta's incredible estates, history, and sights at your own pace. Take the exclusive hop-on, hop-off tours, and ride at your own convenience on the open-top double-decker buses.
Free cancellation. Cancel up to 24 hours in advance to receive a full refund
Mobile ticketing
Valid 1 day
Optional audio guide
Wheelchair accessible
Includes headphones, 1 day bus ticket, entrance tickets
€ 20 per person
See the main sights of Valletta and discover hidden gems on a 3-hour walking tour of the capital of Malta. Explore the modernized parts of the city and continue along the historic streets of the magnificent city center. Explore the elegant capital of Malta with a licensed guide and discover masterpieces of Baroque architecture and some of the finest palaces in Europe. Wander the narrow streets of Valletta and experience its rich history at notable sites.
Get a stunning view of the Grand Harbour from the Upper Barrakka Garden
Explore the medieval streets of Valletta with a licensed guide
Marvel at the controversial new parliament building by Renzo Piano
Enjoy breathtaking views from the Siege Bell Memorial
Licensed guide
Includes: Entrance fees, pick-up and drop off, Gratuities (optional)
€ 18 per person
EVENT CALENDER MALTA
The island of Malta has an incredible plethora of events all year round that cater to all ages and tastes. Malta's rich events calendar features performances, festivals, exhibitions, and parties from local and international entertainers and exhibitors throughout the year. Malta hosts several international contemporary, classical, and jazz artists every year who host various concerts and festivals throughout the year.
In addition, Malta hosts several sporting events. On land, in the sea, and in the air and the art world offers a range of theatre, dance performances, pantomimes, plays, and much more. Discover below some of the events taking place in Malta and Valletta this year. If your cruise to this port happens to coincide with one of these events, you may get an added bonus.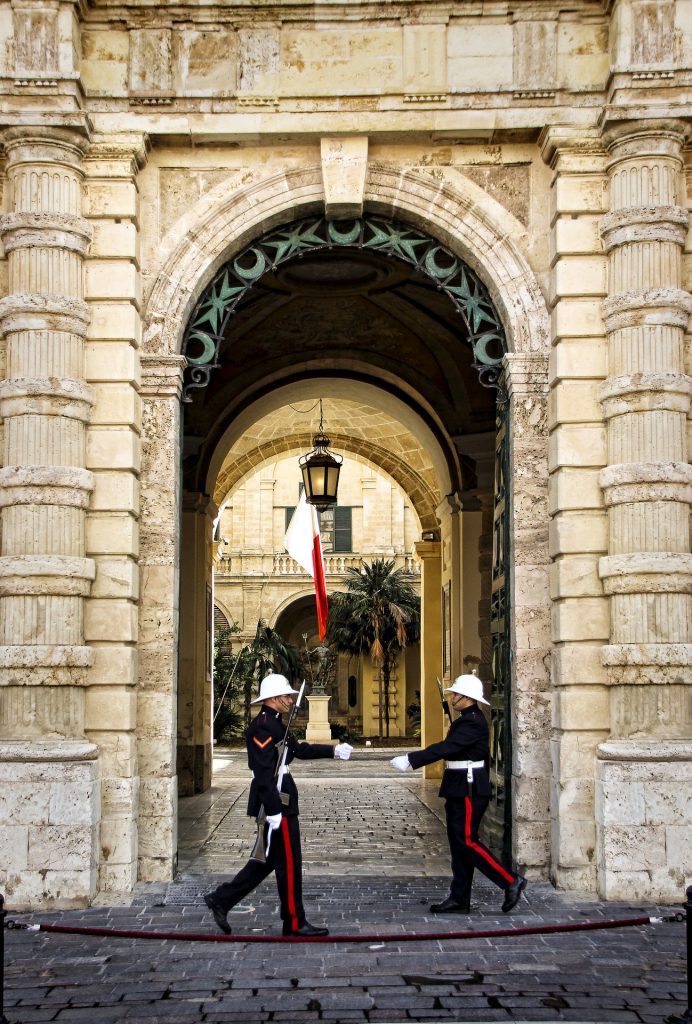 The Malta International Fireworks Festival is held in late April and sees a bright display of music-synchronized fireworks lighting up the sky over Grand Harbour. You may have a late departure to enjoy this!
The Malta Jazz Festival brings together an ensemble of jazz musicians in an open-air concert, usually at the end of July at the port of Liesse
Change of the guards. – Every last Friday of the month at 10:30 am a parade starts at St Georges Square in Valletta. Malta's armed forces march along Republic Street to replace the chief guard of the Palace of Valletta. It is a traditional and spectacular spectacle. Really worth going to see.
Two wine festivals are usually organized around the end of July and August. Here, two of the main local producers (Marsovin and Delicata) offer wine tasting. This event is mainly used to promote their wines. The entertainment, the relatively low entrance fee (usually around 10 euros with a glass to keep as a souvenir) and the pleasant crowd make for a fun afternoon.
The Valletta Carnival. – Being a relatively religious (Christian) country, some of the most important events on the Catholic calendar receive special attention. The Valletta Carnival in February in particular is a big celebration with performances and brightly colored floats touring the streets.
Notte Bianca. – At the beginning of October, Notte Bianca has become a real success that continues to attract audiences. Several museums keep their doors open until late in the evening. With performances and exhibits on every corner in Valletta's dimly lit streets, it's a wonderful event to attend.
Easter is celebrated on a grand scale in Malta. Churches are beautifully decorated and glow in the dark, as it were. Don't miss the processions on Good Friday and Easter Sunday. Two famous parades take place on Good Friday in Qormi and on Good Friday and Easter Sunday in Vittoriosa. Many Malteses participate and recreate Biblical scenes in traditional costumes. There is an exuberant atmosphere on and around the island, especially on Easter Sunday.
There are many more festivals and events that are being organized but the dates are not yet known. If you are interested, keep an eye on the events calendar.

CONCLUSION
And then you find out that you only have 1 day in Cruise Port Valletta….. But there are so many beautiful and interesting things to see and discover! So you will have to make a choice because before you know it your cruise ship will leave without you on board. I hope this blog gives you the clarity to make a choice. What a wonderful and full day in beautiful Valletta we had!
We even said to each other that Valletta was really an unexpected surprise on our cruise. Before our visit we didn't think we would love Malta and Valletta so much. An island to add to the list of destinations that we should definitely visit again. Do you know that problem?

If there are sights that you found absolutely worthwhile, would you like to share them with us in the comments below? Then I might even add them to this list of What to Do in Cruise Port Valletta.