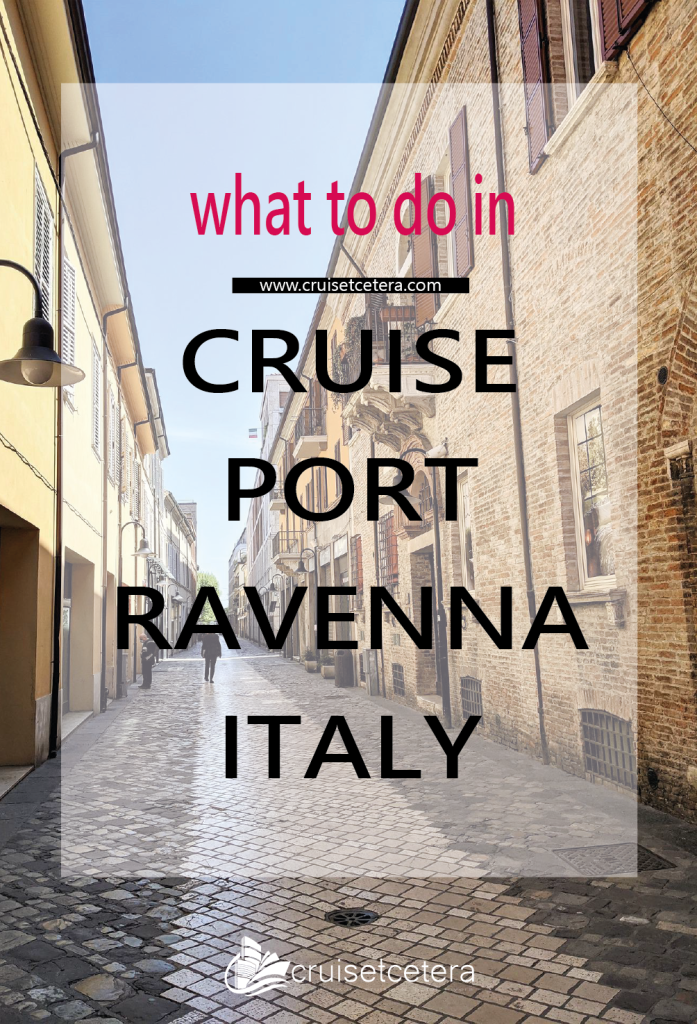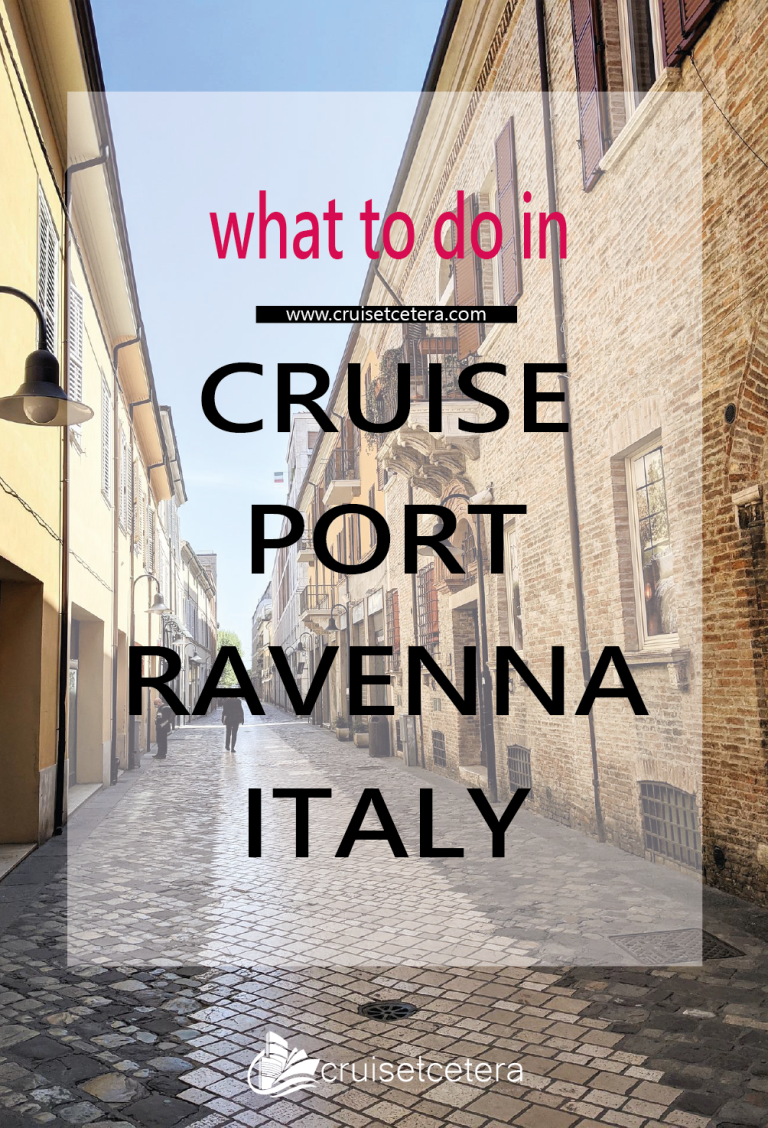 The beautiful Italian city Ravenna in Emilia-Romagna is now often used as a cruise port instead of Venice. Ravenna isn't always our first choice for a cruise port to start or end your cruise. But this Italian city has so much to offer! 9 reasons why it should be on your travel radar and not be too disappointed if your ship does not dock on the St. Marco square in Venice. If authentic (and not too touristy!) Italian cities, fantastic food, lots of history, culture, and art are what you look for in a port? Then keep reading….
With mosaics, mausoleums and basilicas literally everywhere you look, the Italian city of Ravenna is full of history and culture. From World Heritage Sites to culinary delights featuring fresh seafood, there are so many reasons to visit Ravenna. It really isn't as bad to miss Venice as you thought.
Where exactly is Ravenna located?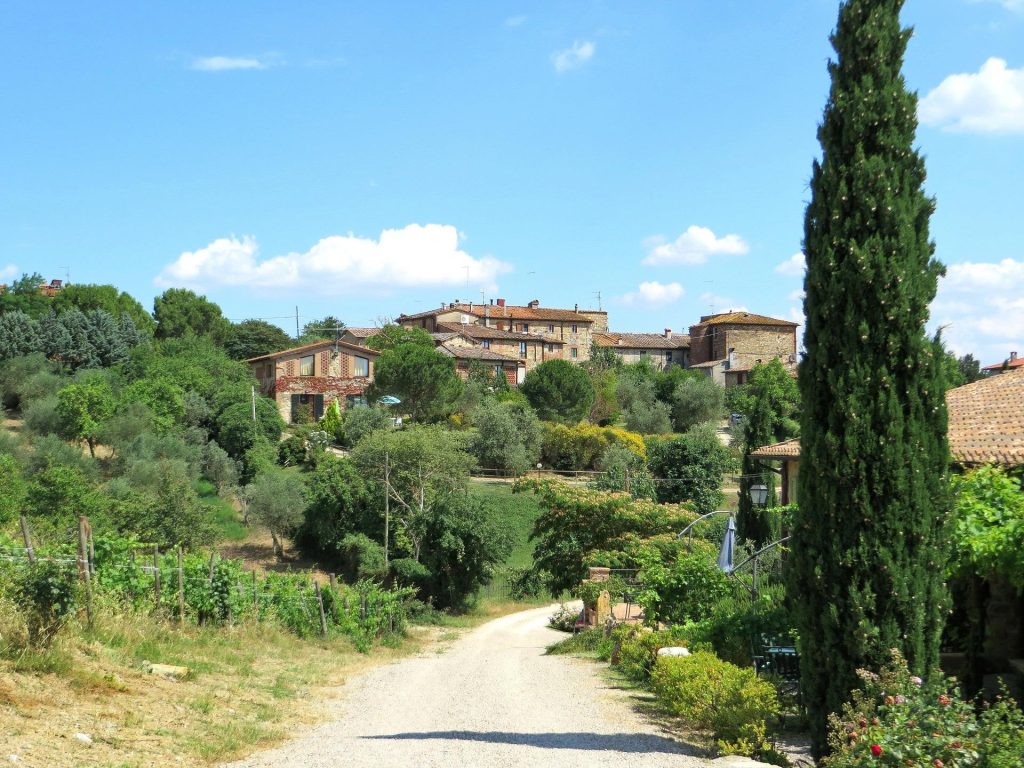 Ravenna is located in the northern Italian province of Emilia Romagna. This is a beautiful region of seaside resorts, and historic towns, and is renowned for its incredible Italian gastronomy.
You can combine a trip to Ravenna with other destinations in Emilia Romagna, including the beautiful cities of Bologna and Cervia. It is really worth exploring the full richness of the region so we definitely recommend staying here for one or more nights before or after your cruise.
The great thing about Ravenna is that you can take it easy in this picturesque town. Wander through the late Roman and Byzantine architecture, take a trip to the coast, or take a day trip to the surrounding areas.
Whether you're in Ravenna for just a few hours or a few days, there's plenty to do in Ravenna.
Here's a rundown of reasons why Ravenna isn't a bad place to visit just yet, to inspire you and still be happy when your cruise starts here.
Ravenna's Beautiful Basilicas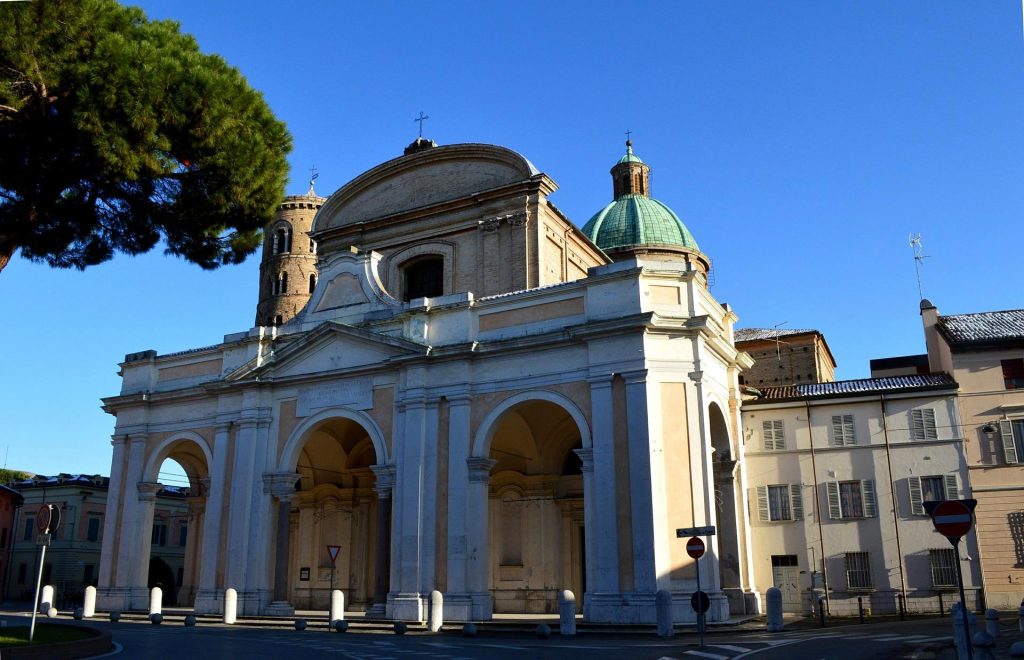 There is a huge amount of historical and religious sites in Ravenna. Many beautiful early Christian mosaics have also survived the history of this city and can be found in buildings.
While religious architecture may not be high on your bucket list for a fun day out, these magnificent sites, such as the Basilica of San Vitale, are well worth checking out.
This incredibly beautiful basilica is a fine and beautiful example of early Christian Byzantine art and architecture in Europe. While the exterior may seem a bit drab, the interior is rich in dazzling mosaics. So be sure to go inside!
Today it is also used as an atmospheric concert space during the Ravenna Festival. If you happen to be in town during this event, you're in luck. It is a very special experience to sit in the silence of the church and listen to a 'live electronics performance'.
There are numerous other churches and basilicas of historical and cultural importance in Ravenna, including the Basilica di Sant'Apollinare Nuovo. I think my favorite was the Basilica di San Francesco. It may look like a simple place of worship, but it has the most delightful hidden little quirk.
Under the altar is a dark crypt that is lit up when you contribute 1 Euro. When lit up, you'll see a historic tile floor that has been completely flooded with groundwater and populated by goldfish. When was the last time you saw a makeshift pond in a church? I think it's worth a euro.
The UNESCO World Heritage monuments of Ravenna can be visited with a combination ticket which currently costs €9.50 (per adult).
This ticket can be purchased at the following sites:
Basilica San Vitale
Mausoleum of Galla Placidia
Basilica of Sant'Apollinare Nuovo,
Neonian Baptistery
Archbishop's Chapel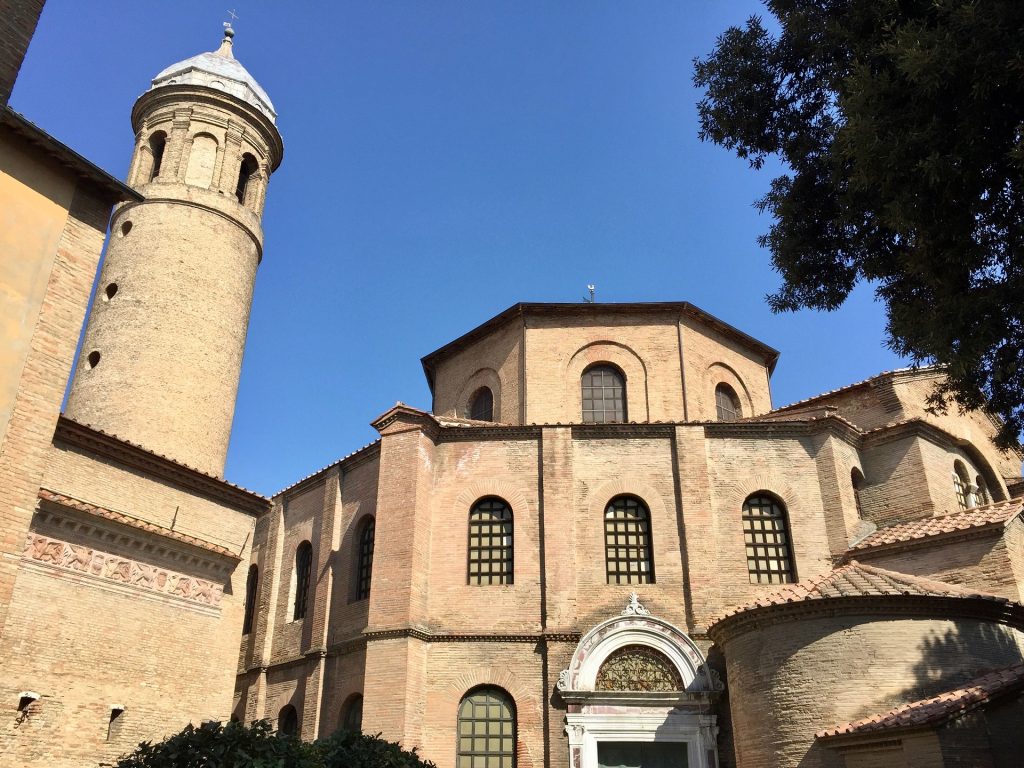 Cycling along pine paths
For the more active reader, you can book a bike tour in the nearby town of Cervia that leads you through peaceful pine forests with a heavenly real Italian scent. You can start along the Cervia promenade and then cycle towards the shady pine forests.
The trails through the forest are well maintained and there are several scenic spots along the way, including ponds, dunes, reeds, and traditional fishing huts.
It feels quite wonderful to whiz through the Italian landscape on two wheels with the balmy wind blowing past your ears. Many locals will greet you with "Ciao" as you continue cycling. It really is a relaxing way to spend an afternoon and of course, you see more of the area than on foot.
If you like cycling, you can also cycle in Ravenna itself. There are many cycling routes that lead from the center of Ravenna to the sea and the countryside.
The beaches of Ravenna

The Ocean is never far away in Ravenna and you can always see or smell the sea. There are nine seaside resorts on the Ravenna coast that you can visit. A real Italian seaside resort is in any case a feast for the eyes. Many of the resorts have rows and rows of uniformly lined comfortable sunbeds with umbrellas. They seem to stretch for miles over the sandy shores so plenty of choice.
The beaches also come alive at night as many resorts have beach clubs and restaurants right on the beach. You dine on the beach and there are many cozy restaurants and bars to visit.
Is there anything better than feasting on fresh seafood with your toes in the sand and the sound of the ocean all around you? You can probably get used to dinners onboard your cruise ship!
Other nearby seaside resorts include Marina di Ravenna, Lido di Dante, and Lido di Classe.
The magical mosaics of Ravenna
Ravenna is truly full of beautiful mosaics from the 5th and 6th centuries. But this art has not perished because there are just as many local artists who still understand this art. Several of the street signs were created by local mosaic artists. It's a nice more modern nod to the city's heritage. There are also several large mosaic artworks in the Mar City Art Museum for those interested in learning more.
Three of the essential mosaic stops on a trip to Ravenna are the Basilica di San Vitale, the Galla Placidia Mausoleum, and the Basilica di Sant'Apollinare Nuovo. Here are some of the best mosaics in Ravenna that are well worth a visit.
UNESCO has even given an official seal of approval for Ravenna's mosaic art from early Christian buildings.
You don't necessarily have to be an art history buff to appreciate the exquisite detail and beauty of these pieces. They are truly a precious relic from Ravenna's golden age when it was a stronghold of the Western Roman Empire.

Enjoy Culinary Ravenna
It is imperative that you arrive in Ravenna with an appetite. There are so many delicious Italian dishes to try that you will be blown away by all the foodie options. And for the wine lover, there is also good news. We are true fans of fine Italian wines that go well with some of the best Italian food available anywhere.
Perhaps the first thing you want to try is Piadina. It is a simple but tasty type of flatbread that is a local specialty. It is usually filled with locally produced salami, cheese, and arugula. It's a great lunchtime snack on the go while touring the city.
If you're a tad more culinary adventurous, you might want to sample some local eel. Also in the Netherlands eating eel is something that is very normal and very popular and here in Ravenna, it is also a local delicacy.
You can buy canned pickled eel, order a restaurant menu or visit the eel pickling factory in nearby Comacchio; the Manifattura dei Marinati.
Here you will learn about traditional eel fishing, and how the eel was roasted and smoked over a huge wood fire or marinated in vinegar for long shelf life. You can even taste some eel at the factory and make your own judgment.
In the coastal towns near Ravenna, you will also find many fish dishes such as mussels, mackerel, and fresh fish. Typical menu offerings include seafood risotto, octopus, and spaghetti with shellfish sauce. Delicious!
Many local Ravenna restaurants serve delicious pasta dishes to suit all tastes. Try tortellini, lasagna, gramigna and tagliatelle. This is what "the real Italy" tastes like!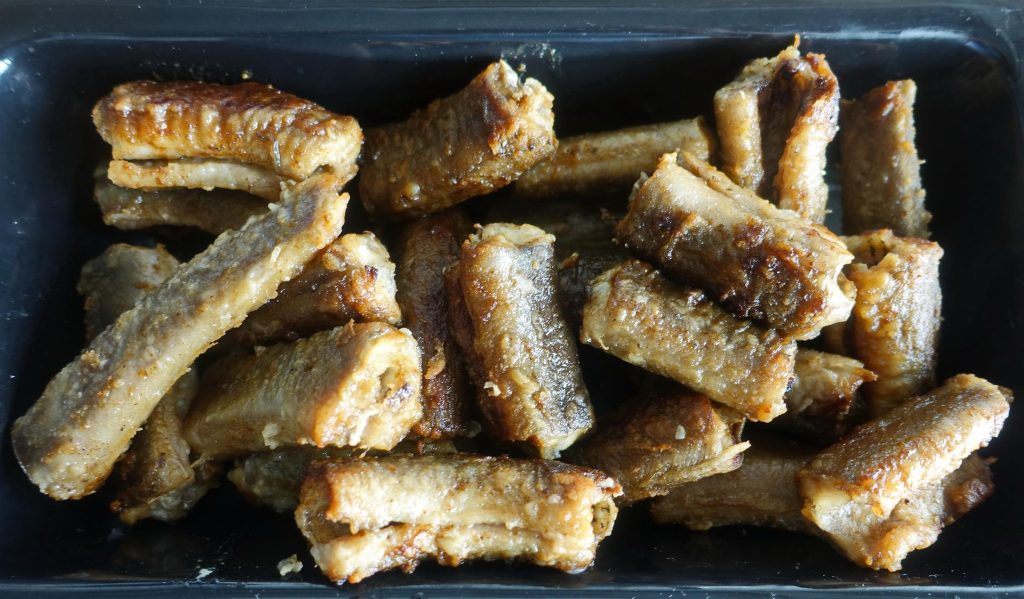 Dante Alighieri's Tomb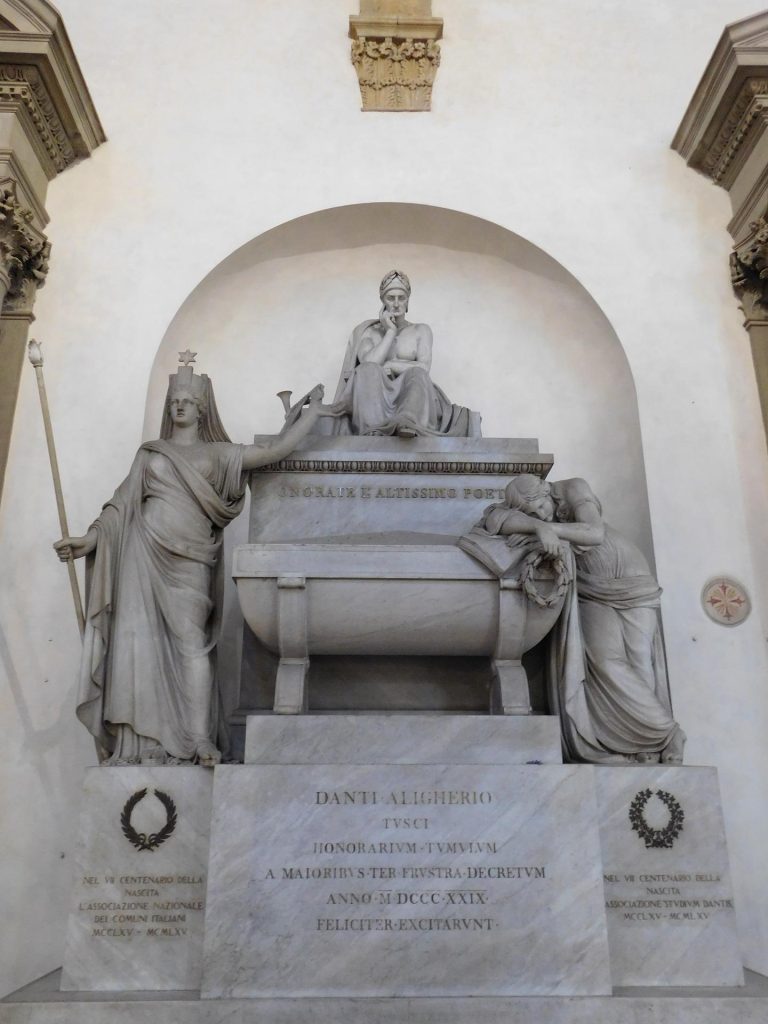 In the heart of Ravenna lies a little corner of peace and respect. Dedicated to the memory of DANTE ALIGHIERI, the father of the Italian language known as Dantes Tomb.
In this area, shaded by a majestic oak planted by Giosuè Carducci at the beginning of the 20th century, is his TOMB, the resting place of the Supreme Poet.
Built between 1780 and 1781 on the project of architect Camillo Morigia, the so-called "sugar bowl", as the Ravenna people have kindly called it, stands out at the end of Via Dante Alighieri and is the main landmark of the Zone of Silence.
On the architrave of the entrance is a marble plaque with the inscription "Dantis Poetae Sepulcrum", making it easy to spot.
The interior of the tomb, which was covered with marble on the occasion of the centenary of 1921, contains the tomb with the spoils of Dante and the bas-relief by the sculptor Pietro Lombardo.
The mausoleum can be a bit tricky to find. It is located in a small and rather insignificant side street near the Basilica di San Francesco.
Discover a mini Venice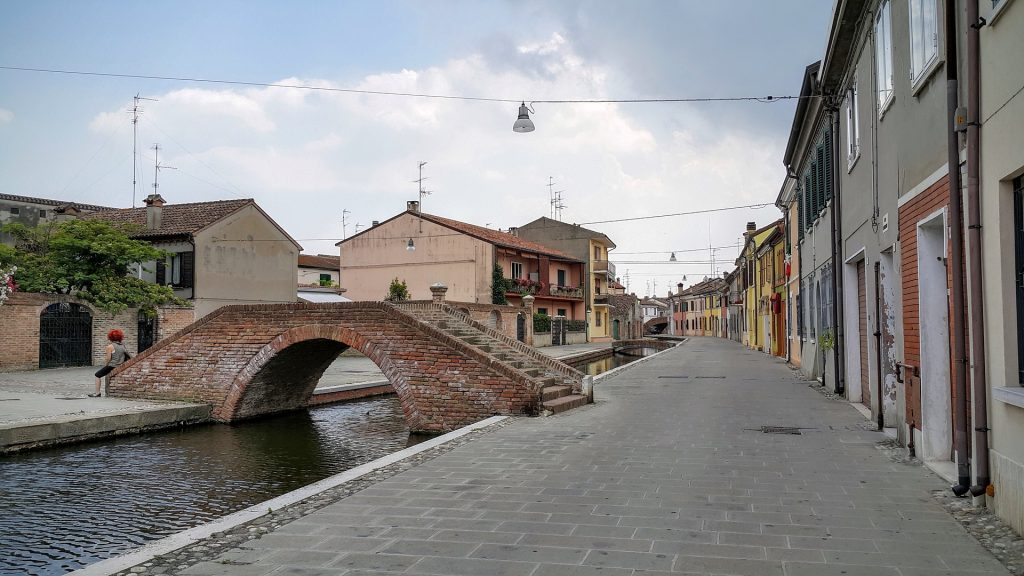 Take a trip to the nearby town of Comacchio. This is a dreamy city full of canals and historic buildings. It has quite a few similarities with Venice, so you have also seen a small imitation of it.
This town is located on the east coast of the Emilia Romagna region and just north of Ravenna.
This rather rustic-looking city has developed over a number of islands in the Po Delta and is now connected by numerous bridges much like Venice. It really is every photographer's dream here with colorful shabby-chic buildings, canals, and cute cafes and you will score well on your social media channels with beautiful photos.
Be sure to stroll along the Canale Maggiore which winds past many important architectural monuments. A few of these are the Cathedral of San Cassiano, the Ponte dei Trepponti, and the Loggia del Grano.
The Ponte dei Trepponti, in particular, is a great place for a selfie, or to simply enjoy quietly amid the impressive architecture that surrounds you.
You will also discover many shops selling local products and trinkets. Perhaps a good reason to buy a can of pickled eel for your home.
Flamingos in Ravenna
You don't believe it? Flamingos. In Italy? While it may sound a bit unbelievable, there really is a large population of wild flamingos that can be spotted in the nearby wetlands of Comacchio.
Flamingos migrate to the salt flats of the wetland reserve for nesting and can normally be spotted here in the spring and late summer.
You can take a lovely boat trip around the lagoon of Comacchio to catch a glimpse of these pink one-legged birds or cycle the horribly bumpy paths. While biking and birdwatching may sound like a fun boring boomer activity, it's not entirely without its problems.
Summer temperatures are quite sweltering around the lagoon. Cycling in this kind of heat is not for the faint of heart, nor for those who burn easily in the sun.
The paths also have bumps and bumps, and before you know it you'll be cycling into the lagoon and swimming among the flamingos. Make sure to keep your eyes on the trail and not on your phone trying to take the most amazing selfie.
Still, this is the best way to spot the flamingos but be prepared for a hot and sticky afternoon.
If all that sounds like terribly hard work and certainly not a vacation, why not take a relaxing boat trip around the lagoon instead. You will see a variety of sea birds, traditional fishing huts, and possibly one or two flamingos in a wonderfully relaxed way. Everyone has their own battles, right?
Relax with a Ravenna Aperitif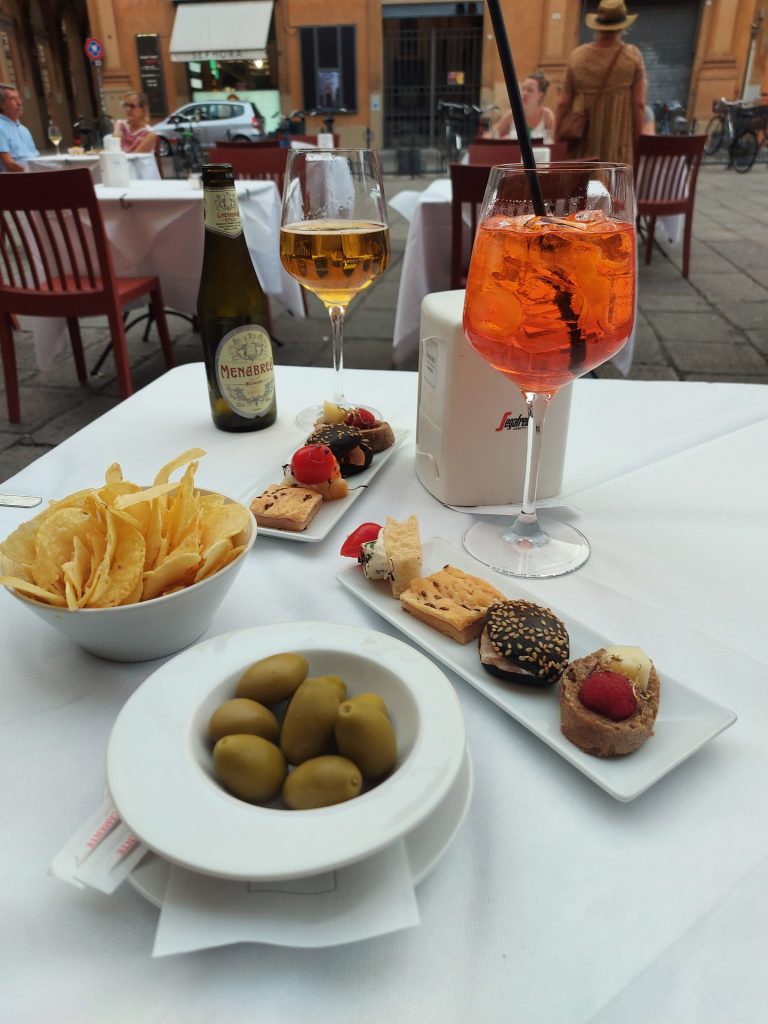 The Italian equivalent of happy hour is an aperitif. And so in Ravenna! This pre-dinner drink has evolved into an Italian cultural highlight. You can enjoy local cocktails and a selection of delicious snacks served with it like in Spain Tapas. It is a wonderfully stylish and cozy time of the day for Italians!
Unfortunately, as aperitifs have become more elaborate, prices have also risen. While you might be a bit shocked at the price of an Aperol Spritz in the late afternoon, at least it comes along with a plate of delicious Italian snacks. And above all, enjoy this nice moment of the day.
Typical snacks served with the aperitif include meatballs, natural bruschetta, raw fish, and locally cured meats and cheeses.
A nice little square to enjoy an aperitif in Piazza del Popolo or Casa Spadoni in Ravenna and also a good place for people watching. Who doesn't love sipping your drink while watching a well-dressed Italian crowd?
Is Ravenna really a disappointment as a cruise port?
Ravenna is not the most obvious tourist destination in Italy and no… it is not Venice. But this is exactly what makes it so special. You must have been to Venice before, right? Although the city attracts many fans of hardcore art history, it is not yet overrun with cheerful tourists or tacky souvenir shops and you feel the real Italy in this city even more.
There is a distinctly local vibe with cafes full of chatting Italians and locals riding around on bicycles yelling at each other. Just look to find that in Venice.
Ravenna is also a nice base from which to explore the nearby area. It is close to the pretty towns of Comacchio and Cervia and several coastal towns. Lively Bologna is also just an hour's drive away and Bologna is often the airport and start of a cruise.
If you are looking for a cultural and relaxing holiday in Italy, the city of Ravenna will not disappoint. So… book that cruise now that starts or ends here and, above all, enjoy the Italian way!
Gert