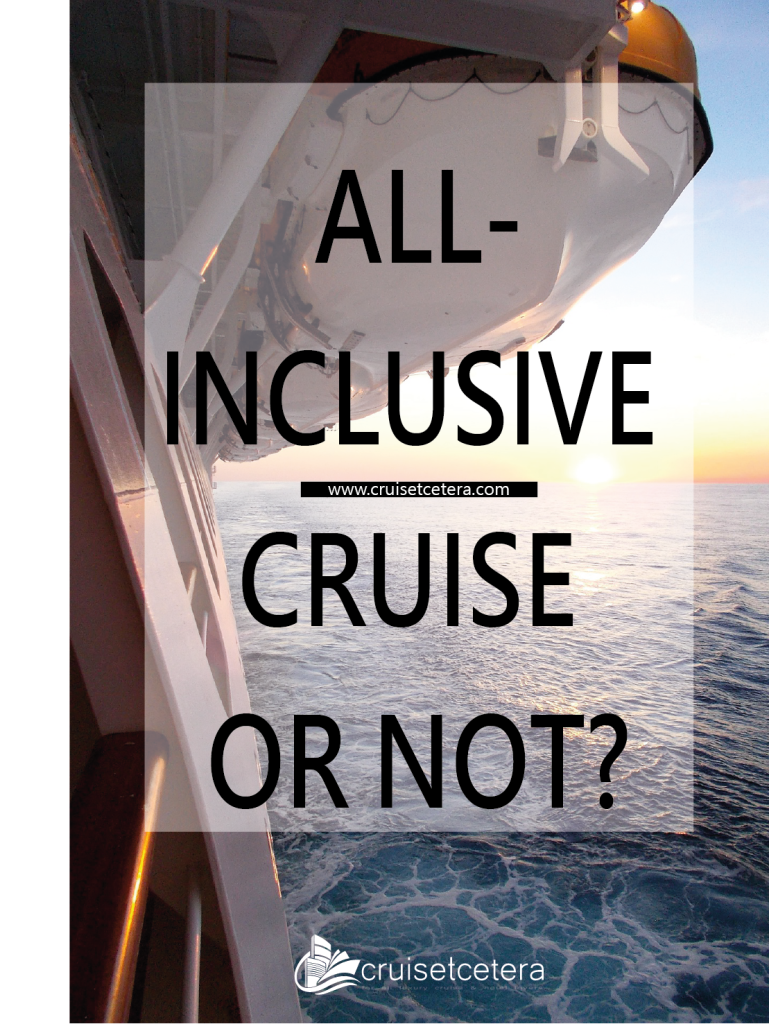 There are quite a few misconceptions about the term all-inclusive and the question is often asked to us as cruise specialists; Is an all-inclusive cruise for me or not? And, isn't it much more expensive or much too luxurious? And what does all-inclusive mean on a cruise? We answer these questions in this blog. What are the pros and cons and when is it interesting.
You book a cruise to relax and discover the world in an easy way without having to pack and unpack your suitcase every time. After all, that's the magic of cruising!
You love the peace and relaxation on a cruise and your next cruise can be your ticket to an exotic getaway that offers everything you need for an enjoyable trip. Of course, you already knew that!
And you already knew that these 'floating hotels' offer the best value for money in the travel market. But it's also important to weigh or reconsider the pros and cons of your next cruise. The question of whether you want to sail on a traditional or an 'all-inclusive' cruise. And while many cruise lines offer a huge range of amenities, not all of them have the same free services and prices.
What does a basic ticket offer
On a cruise, your meals, accommodation, activities on board, and non-alcoholic drinks are always included. The latter also varies per cruise company where you also have to pay for a can or bottle of soft drink.
The large and new ships may be of interest to you with amenities such as water slides, childcare, huge casinos, and other facilities that are also included in the base price. In addition, most cruise lines let the children sail for free or at a reduced rate.
When comparing prices, it is wise to check whether port dues and taxes are included. Many cruise lines advertise with very nice and low prices but they come with a big surprise afterward because, for example, the taxes and port fees are not included. Don't be fooled by that!
What does a basic ticket not offer?
There are a number of things that a basic ticket certainly does not provide. For example, the already mentioned alcoholic drinks. No beer, no wine, and no cocktails are included in this rate. And for sure no excursions are offered when you book a basic cruise fare or cruise-only ticket. Fees and tips are also not included.
What does a beverage package cost?
This differs per cruise company and there are usually different levels/options offered. You can choose a 'classic' package or 'premium' package but with every cruise line this is called different and the prices are different as well as the quantities of drinks included in a package. Holland America Line, for example, has a beverage package that includes up to 15 alcoholic drinks a day for approximately between $45 and $55 per person per day. For your information, an average glass of wine is $9 ( excl. 18-20% tip!).
At Celebrity, for example ( if your cruise is not an all-inclusive one), there are quite a few options and these also give a good idea of the regular prices :

Alcohol-free
• Soda Package includes unlimited soft drinks for $9.00 per person per night (pppn). All cans and glasses of soft drinks.
• Premium Bottled Water Package: $16 pppn – Evian, Aqua Panna, San Pellegrino & Perrier
• Classic Non-Alcoholic Package: $18 pppn. All cans and loose soft drinks, juices, water, special coffee, and tea.
• Premium Non-Alcoholic Package: $22 pppn. All water, specialty coffee and tea, non-alcoholic frozen drinks, Red Bull Energy Drink, coconut water, and Vitaminwater.

Alcohol
• Standard Beverage Package: $49 pppn – (selected) spirits, beers, cocktails, and liqueurs up to a value of $6 each. Bottled water and soft drinks. Includes 10% discount on bottles of wine.
• Classic Beverage Package: $59 pppn – (selected) spirits, beers, cocktails, and liqueurs up to a value of $9 each. Specialty coffee and tea, non-alcoholic drinks, bottled water, and soft drinks. Includes 15% discount on bottles of wine.
• Premium Beverage Package: $69 pppn – everything from Classic Package + premium brands of spirits, cocktails, wine by the glass, and beer. Specialty coffee and tea, non-alcoholic drinks (see above), bottled water, and soft drinks. All up to a value of $15 each. Includes 20% discount on bottles of wine.
• Classic wines by the bottle package: from $109 (3, 5, or 7 bottles)
• Premium wines by the bottle package: from $169 (3, 5, or 7 bottles)
This gives you some insight into the prices charged for this. You can find out what it would mean for you on your cruise line's website.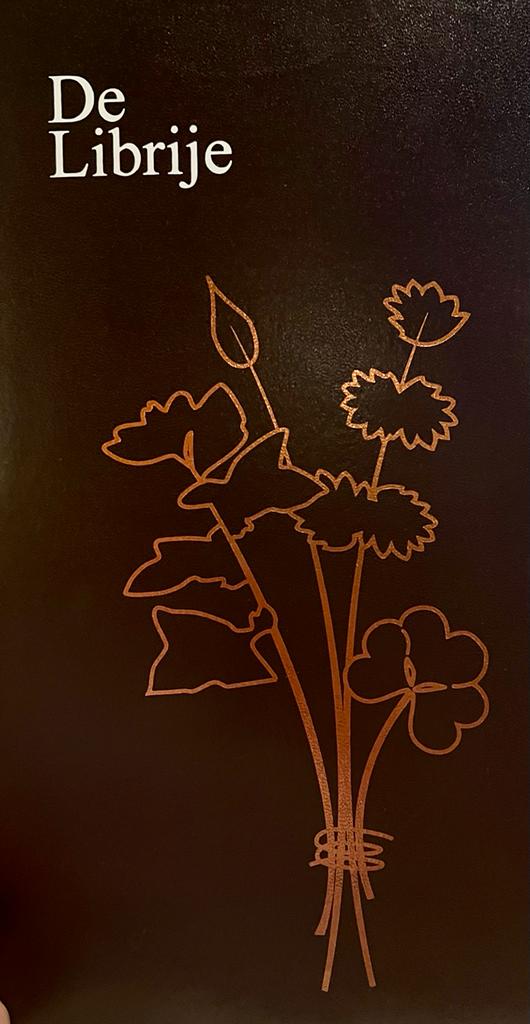 Specialty restaurants
In addition, specialty restaurants can be found on most ships. Themed restaurants or the more exclusive chefs offer their specialties there. These restaurants are usually not included and can be booked for an additional fee. Prices can vary, for example from $15 pp at Azamara to $89 pp for the Librije restaurant on Holland America Line. However, we recommend that you do this. It's a different setting and you're actually eating out and often these restaurants have a famous chef or a certain theme that is special.
Excursions and tours
The special and fun thing about cruising is of course discovering new destinations. And many different destinations that you really won't get to by car in such a wonderfully easy way. And to really explore and discover such a destination, excursions are organized by the ship. Here you can be sure that everything has been arranged down to the last detail. And… not unimportant, the cruise line ensures you are back in time for the sail-away and the ship does not leave without you. You are entirely responsible for this when you book an excursion yourself and believe me… the ship really leaves without you if you are late.

These excursions offered by the cruise line are also not included and as most of you already know the prices can be quite high.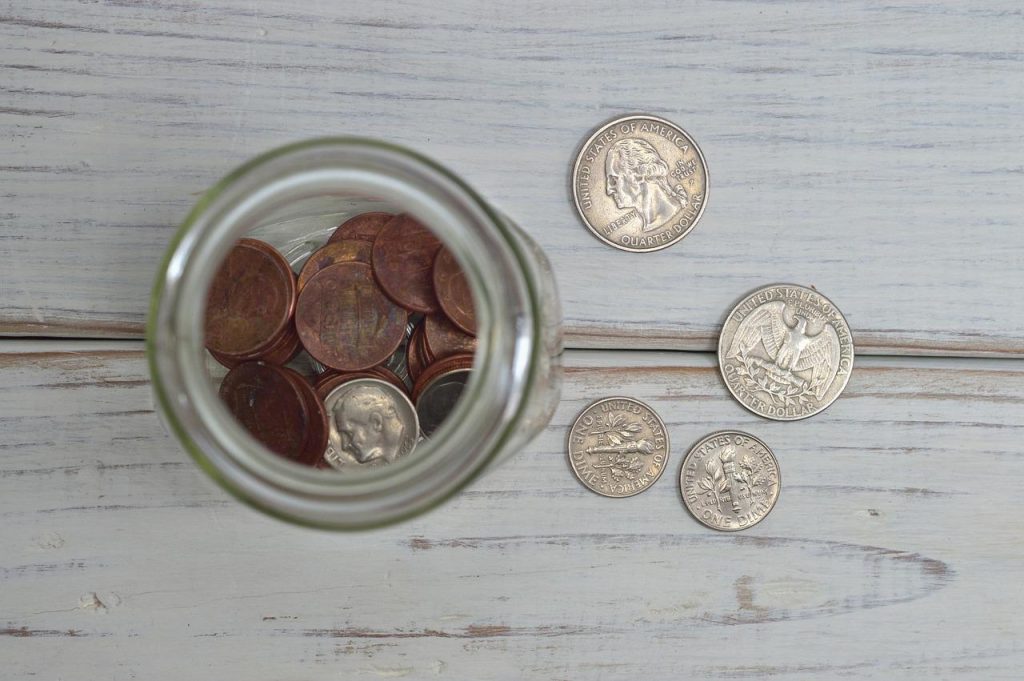 Tipping
Gratuities are also not included with non-all-inclusive cruise lines. This has an American origin where wages are often lower and supplemented by guest tips. In Europe, for example, we find this a bit strange because it works differently here and we are not used to tips of between 10 and 20%. So keep this in mind when you book a basic ticket that many cruise lines will still add a tipping fee of between $11 and $20 per day per person.
So what is included in an all-inclusive cruise?
If you find the above rather complicated and don't feel like pulling your ticket for every drink, tipping, or having to think about whether you will not be terribly shocked at the final bill, an all-inclusive cruise is recommended or can be interesting.

There are several options here, which may differ per shipping company. There can be a basic all-inclusive price where everything is included. But sometimes only specialty restaurants are charged extra or everything inclusive. The excursions are mostly not included. There are also shipping companies where the excursions or part of it is also included, such as with Silversea and Regent. If you are a huge fan to book excursions to discover the destination even better, this is definitely recommended. Because… the price of excursions can be quite high.

In addition to all the basic amenities that all cruise lines offer, other things are also included in your all-inclusive cruise price. Alcoholic drinks, soft drinks, icecreams and water are included unless you choose a very special wine, they are often at an additional cost. But the standard range is very wide and certainly of good quality. Also, the tips are neither expected nor required.
With a number of companies, such as Seabourn, you will even be asked in advance what you would like in your minbar in your suite. A bottle of gin, wine, soft drink, you can say it. That's all-inclusive.

All-inclusive cruise lines, however, do not have the spa included in this rate.

There are also cruise lines such as Silversea and Regent that also offer cruises that include flights, transfers, and pre or post-hotels. You can even be picked up at home and taken to the airport at this rate. This gives you peace of mind and certainty that everything is arranged for you by the cruise line.
When do you choose All-Inclusive?
When you want no hassle and no after-cruise surprises above all! The final bill can be a bit of a shock when you get home and all the individual drinks and tips have been added together. You thought you had booked a cheap cruise, but afterward, the price is considerably higher.

When you want to explore all the services a cruise line has to offer, an all-inclusive package or cruise line is probably the best choice. Because all the basic amenities that a traditional cruise line offers are included, but also alcoholic drinks, tips, specialty restaurants, open bars, WiFi, and 24 hr room service. Sometimes even the butler service is included. So you won't get any surprises afterward and you know exactly what the costs will be in advance.

And of course, this comes with a higher price tag. But we always recommend making a simple calculation. If you don't drink alcohol, it's a different story, but if you add up the drinks and add the tips per day and the specialty restaurants you want to visit, you will be shocked what the total costs are and it turns out an all-inclusive cruise less expensive than you think! And the advantage is the luxury and the ease and carelessness with which you take a cruise.
It all depends on the holiday you want
The conclusion is that it is actually not comparable with each other. And of course a hugely personal choice. For example, if you don't drink alcohol or don't plan to spend a lot on drinks or other premium services, the price difference will not outweigh the cost. It's a bit like choosing between economy and business class on an airline.

What do you think is important and what type of experience are you looking for. Do you mainly care about the destinations or also about life on board? All-Inclusive stands for a bit more luxury and more service and other facilities. Or you opt for the middle ground for a non-all-inclusive cruise company and supplement this with a beverage package.
If you're looking for luxury and convenience, a clear price upfront, and a more hassle-free cruise where you're not asked for passes and tips, an all-inclusive cruise is right for you.

And .. again … we advise you to do a small calculation beforehand because you may think that the all-inclusive prices are too high, but when you add everything together it can be so different in our experience.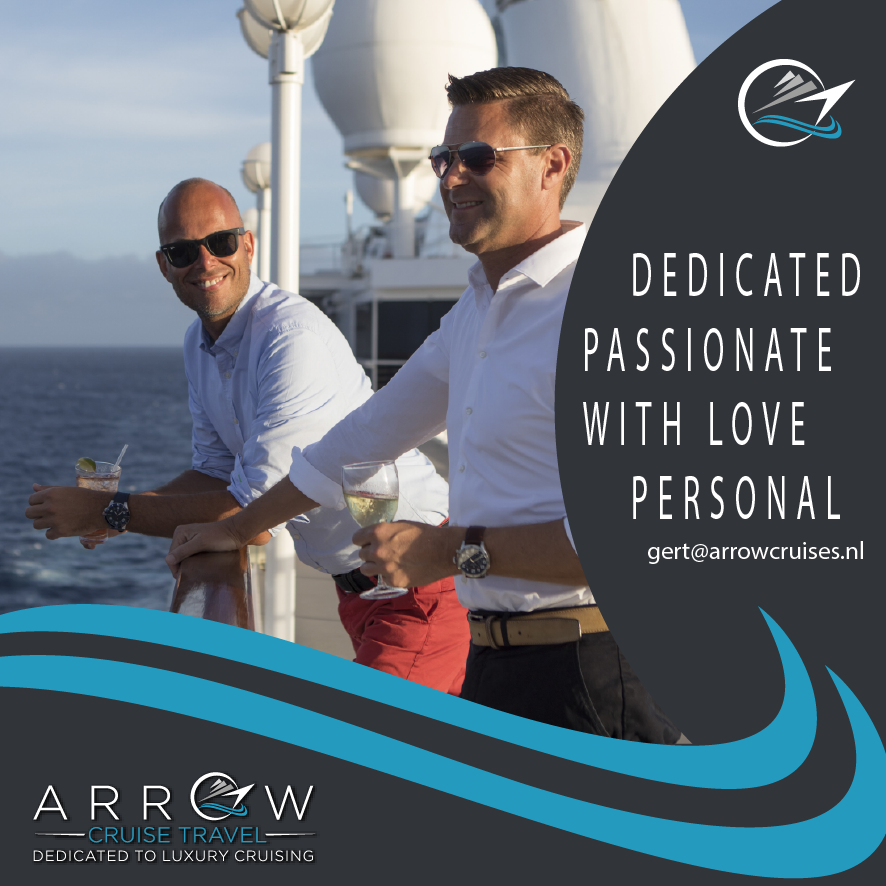 Of course, we recommend using a good cruise specialist to advise you. They know all the differences and they do their best to get to know you and your wishes.
We as Arrow Cruise Travel immerse ourselves in our customers in order to make the best cruise match. That's our job and we like it just as much! And if you think it is cheaper to book and organize a cruise yourself, you can't be more wrong. Our services no longer cost you! In fact… you get all our services completely free of charge. One-on-one service and one contact person. If something goes wrong with your flight or connection, we are there for you and we know who to call for you to arrange everything.
Our Concierge Service is at your service. This service is completely free when you book your cruise with us. Just you know ;-).
You can find all information at our website www.cruisetecetera.com. Here you can also find all the most recommended Cruise Port Hotels per cruise port.
Gert van Loenen Jr. & Guido Alleman
Arrow Cruise Travel & www.cruisetcetera.com
gert@arrowcruises.nl
Join our cruise groups:
Cruise Port Hotels – Cruise Port Tips – Luxury Cruisers Nederland en België