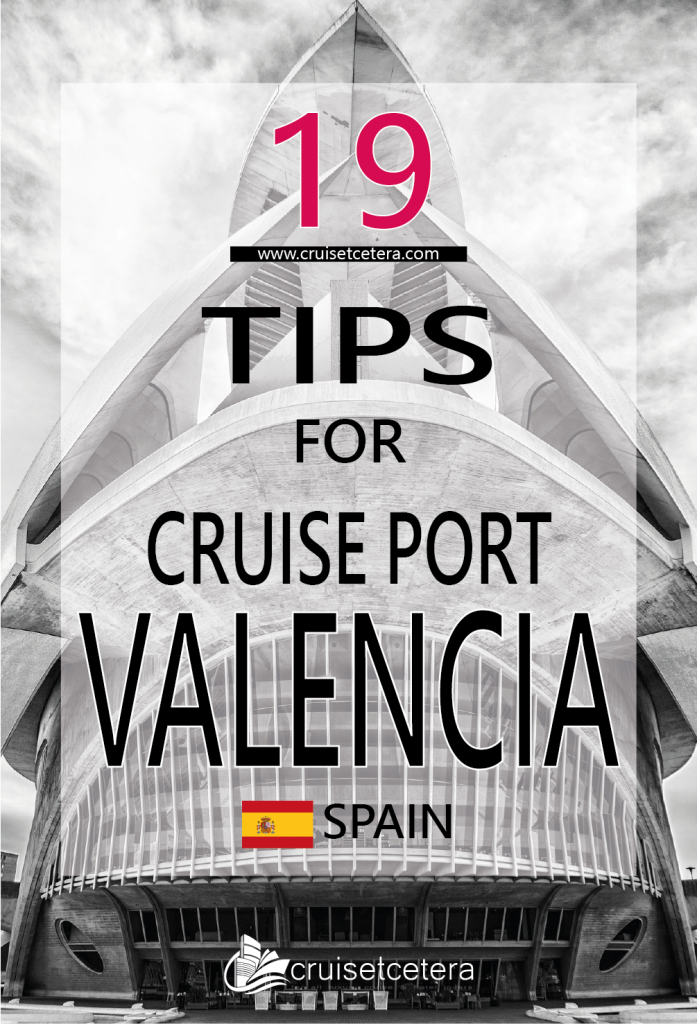 The sights and sounds of Valencia, Spain are the ones you will never forget. The taste of a strong coffee early in the morning during a walk to La Lonja de la Seda. The chatter of buyers haggling at Mercado Central. The smell of freshly cooked paella wafting through the window of a restaurant. These simple pleasures make cruises to Valencia, Spain, a must-see cruise port as a stopover on a Mediterranean cruise. Did you know Valencia is pronounced as Balencia in Spanish? We have 19 tips to spend your day in cruise port Valencia!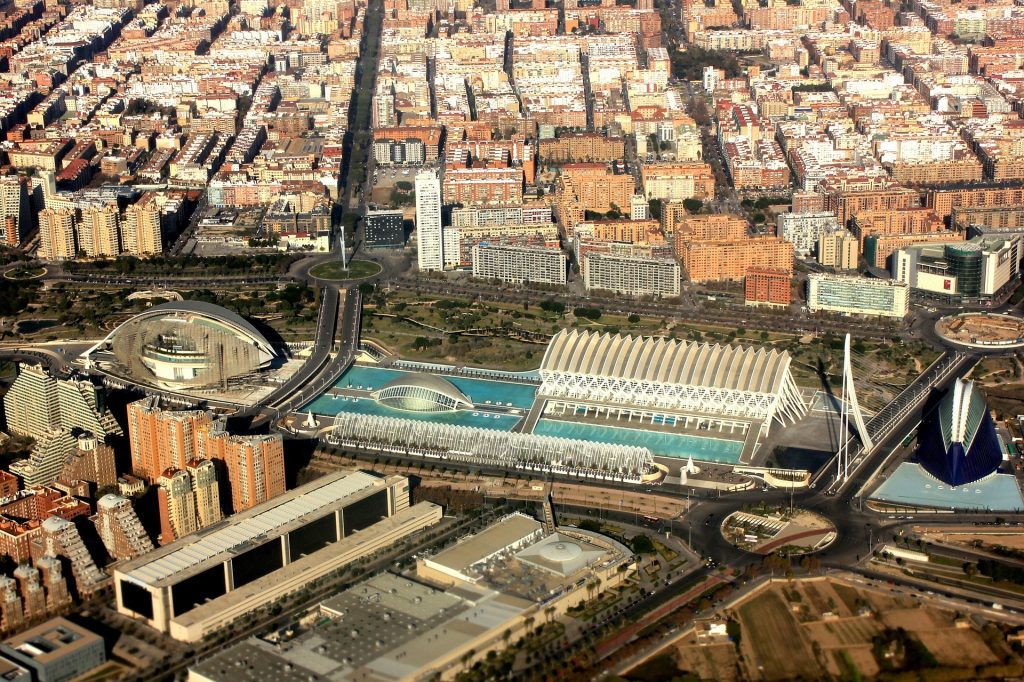 Sure, there's sexy Barcelona and the ever-popular Madrid, but Valencia remains the artsier, more coastal brother of Spain's great metropolises.
In Valencia, dinner is served after 9 pm, and the art of tapas is strictly followed. An afternoon siesta is never discouraged, and staying out until the sun comes up is all part of the fun.
Disco bars and meetings after midnight for drinks are how the locals do it. Or take a more sleepy approach to your time in Valencia, spending the day sunbathing on Playa La Malvarrosa or visiting the city's historic cathedrals. There is something for all energy levels and interests in Valencia. Here our tips on what to do in Valencia.
Valencia is located in the middle of Europe's most densely developed agricultural region. It is the third-largest city in Spain, offers a great combination of cultural attractions, sun, and beach, with fantastic Valencia cruise port hotels to choose from, and plenty of cool things to do! And very important in Valencia; 'Ciutat de les Arts I les Ciències'. The cultural and scientific center of Valencia is a very spectacular modern building. Probably the most photographed building in Valencia.
Valencia has a mix of old and new buildings, giving it a real special feel of its own. From medieval castles and towers to modernist and art deco architecture, from nice little shops to big shopping centers, Valencia has it all. And of course, there are plenty of great places to eat and drink too!
For those who just want to explore the city in an adventurous and fast way, you can also book a Grand City Private segway tour. It is really fantastic! You can book it online here.
We look at 19 cool things you can do in Valencia, most of which are either free or very cheap!
1. Ciutat de les Arts I les Ciències (Culture and Science Center)

The cultural and scientific center of Valencia is a very spectacular modern building. Valencia is known worldwide for this beautiful building. Ciutat de les Arts I les Ciències is located in the riverbed of the Turia River. It was designed by the well-known architect Santiago Calatrava.
Construction started in 1996 and the opening took place in 2009. The immense building is particularly striking because of its special design. Here you will find the opera house 'El Palau de les Arts Reina Sofia', the science museum 'El Museu de les Ciències Príncipe Felipe', a cinema, a planetarium and an aquarium (see number 17 of this list). You cannot leave Valencia without being photographed with this building. Better yet….view the inside too.
2. The central squares – Mercado Central
The plazas or squares in Spain are often tree-lined, with gloriously cool shaded spots to escape the intense summer sun. They are normally ringed with various lanes, access points, and obscure roads, leading out onto different courtyards, and in some cases, even more, pretty plazas or squares. This square is also a must for foodies!
Mercado Central is a beautiful old (1928) market hall in Art Nouveau style. It is the oldest covered market in Europe that is still in operation. A beautiful dome of about 30 meters high with about 300 market stalls underneath where you can buy specialties from the neighborhood. The market is open from Monday to Saturday from 8.00 am to 2.30 pm, then the siesta starts.
One of the most beautiful squares in Valencia is the Plaza de la Reina, or 'Queen's Square' in English, located in the old town.
3. Valencia Cathedral and The Holy Grail
At the end of the 13th century, a white cathedral was built in Valencia. It was dedicated to the Blessed Virgin Mary. The church is built in different styles. Namely the Baroque, Gothic and Romanesque styles. This makes the cathedral an impressive and playful whole. There are many art treasures to admire, including paintings by Francisco Goya. The famous 'Holy Grail' is also kept here. This is a chalice that broke down in the year 1785 but was restored afterward.
One of the cities' more controversial claims to fame is that it has what is supposed to be that Holy Grail. The actual cup that Jesus drank from at the last supper, although that claim is also upheld by several other places around the world.
The cathedral is a lovely old place and is one of the top attractions in Valencia. You can actually climb to the top of the Miguelete bell tower and admire great views of the city. The most emblematic tower in Valencia is a required visit. You can climb the 207 steps of the spiral staircase and reach the top of the bell tower, where you'll have an impressive 360º view of the city. You won't regret it!
4. Valencia's Central Market
Whilst the prospect of wandering around a food market is not everyone's first choice of what to do whilst on a cruise, the historic Central Market of Valencia is another one of the top attractions in the city. Not only is it a great modernist building to admire, but it is also somewhere where visitors get a closer insight into the daily life of the Valencianos.
5. The beaches of Valencia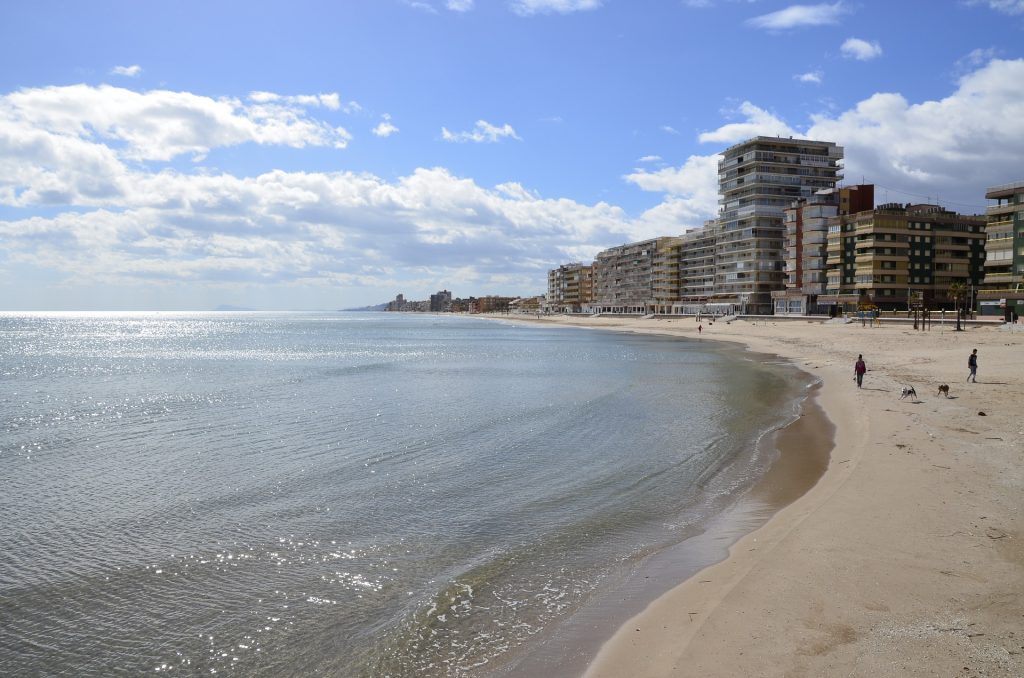 Many would say that a holiday in the sun is incomplete without a visit to the beach. Luckily, the city of Valencia has many beaches along its coastline, several of which are unspoiled and undeveloped places to sit down and chill, and maybe take a dip in the lovely blue sea here. The city beach of Valencia bears the name Playa Malvarossa. The long, wide beach is right next to the city's harbor. In addition to the beach, you will also find a boulevard with a number of restaurants and attractive terraces.
This most popular beach, La Malvarrosa starts around the port area and is split into sections such as the Playa las Arenas and the Playa Cabanyal, eventually stretching up to the Playa de Patacona.
6. Going shopping in Valencia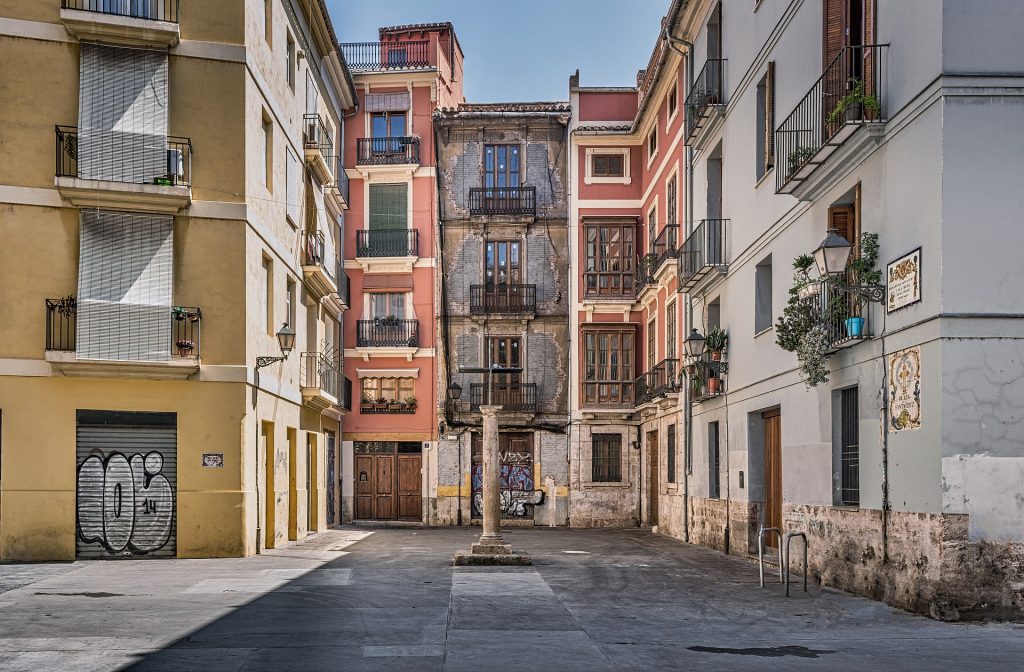 Like most large cities, Valencia offers a lot of opportunities for some great retail therapy, and you will find all the major brands have a presence here. But even a historic strawl around town will amaze you because of its beautiful vistas and hidden squares.
In addition, each barrio or area has its own street market once a week. In the main central part of the city, the streets are wide, tree-lined, and bordered by high-rise buildings of quite beautiful architectural merit.
Away from the high street shops, there are a lot more interesting and independent shops dotted around where you can get all manner of things, many with an international flavor. Did I say cheap options for Valencia before?……
7. Barrio del Carmen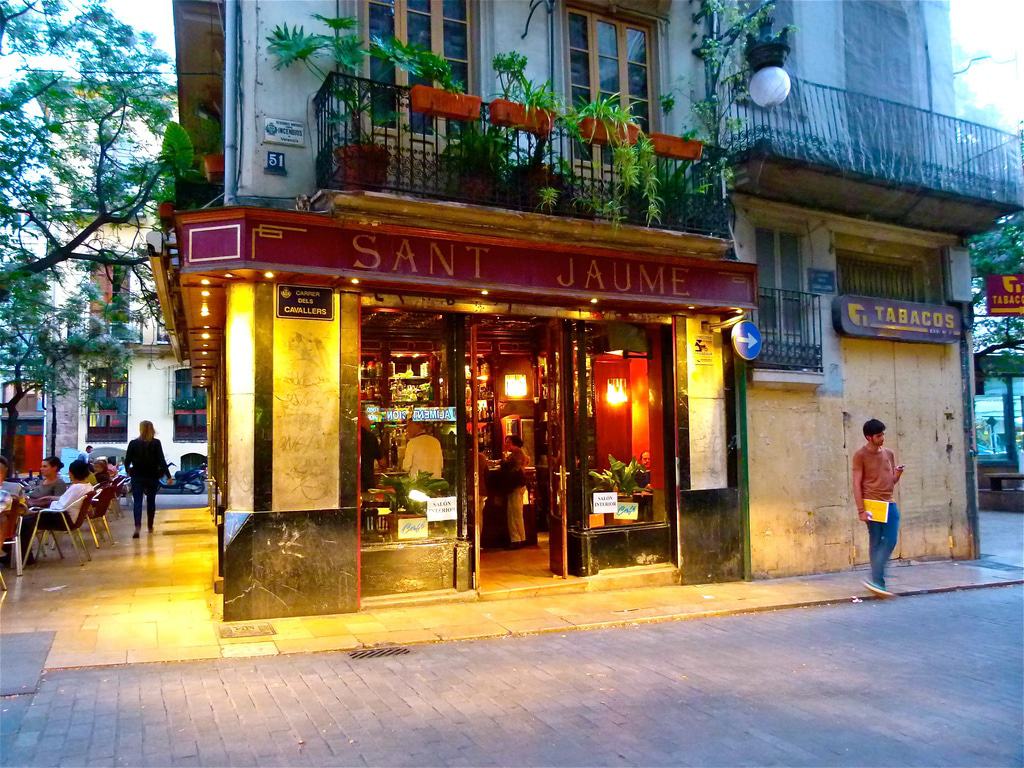 El Carmen took shape in the Middle Ages. And are located outside the 11th-century Moorish walls but within the Christian walls built in the 14th century. The northeast side of the old town is the youngest and most bohemian part of the city.
The beauty of this place is the way the palaces have been converted into hip boutiques, bars, restaurants, and nightclubs. Calle de Caballeros, which starts in Plaza de la Virgen, is where many nights out in Valencia will end.
You can also see fragments of Valencia's late medieval defenses at Torres de Quart and Torres de Serranos.
8.Taste a real paella next to the sea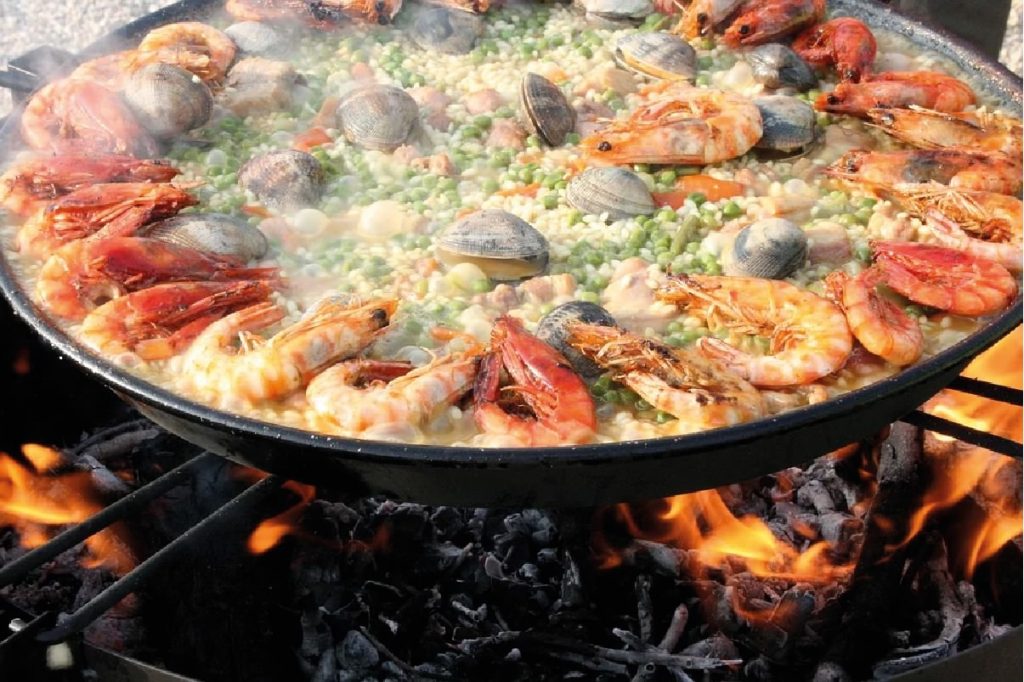 Yes, you've probably already planned to have paella. But what you might not know is that the most well-known dish tastes even better with a sea view. That's why we recommend the restaurants at Las Arenas beach, with panoramic views of the Mediterranean, or those at the Albufera Natural Park. Wherever you go, you'll love it!
9. Have a horchata and fartons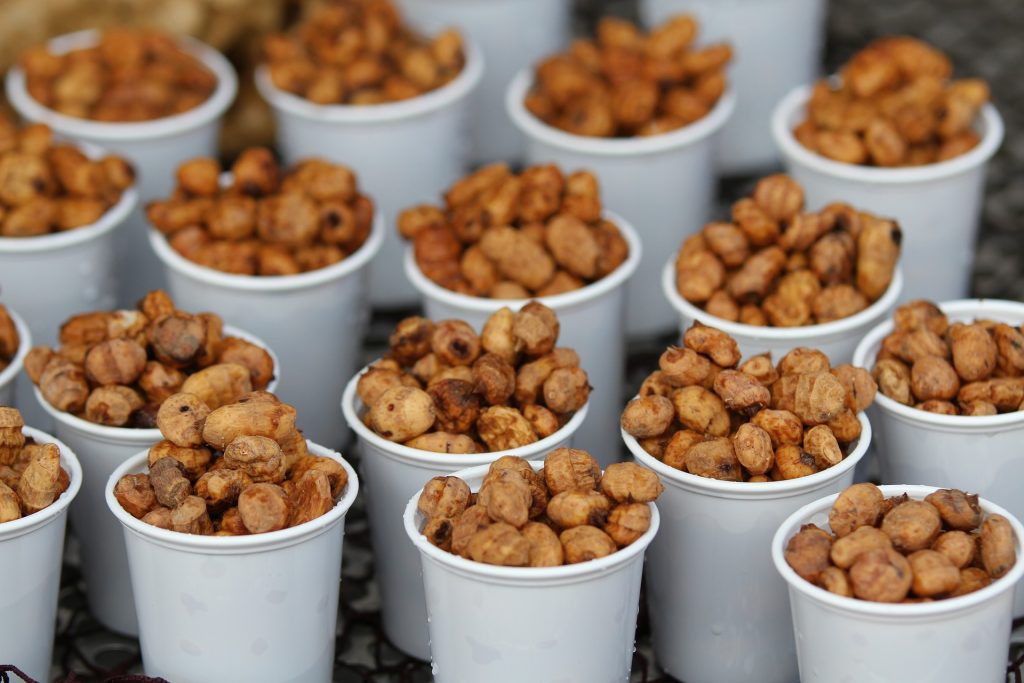 There's no better place to have this popular drink made from "chufa" a fruit that is only grown in Valencia. Have it for breakfast or for a snack, either liquid or as a sorbet texture, and remember to ask for "fartons" to dip which will sweeten your day. You can try it at any time because, just like Vampire Weekend sang, you can drink horchata in December too!
10. Go through the Turia Garden by bike
Would you like to see Valencia from east to west without passing a single car? Then head to the river! No, it's not a joke. The old river bed of the Turia has been converted into a leafy 9-kilometer-long garden that connects the Parc de Capçalera with the City of Arts and Sciences. If you go by bike you can discover the fantastic museums, monuments, and bridges that the river has to offer.
11. Take pictures of the spectacular sunset at the Parque Natural de la Albufera
Parque Natural de la Albufera is not located in the city of Valencia. Still, the nature park, 11 kilometers away, is definitely worth a visit. The park has a size of 200 km² and is located on a lagoon. Here you will find a very wide variety of plants and animals. There are many footpaths and walking routes to be found here, but you can also take a trip through the park by boat.
The best way of getting to know this ecologically valued lagoon is by taking a boat trip at sunset. The Albufera Natural Park offers a visual spectacle where the sky blends with the sea and, of course, you'll be able to take some of the most beautiful photos of your trip.
12. Do a route to try tapas and beer
Grilled cuttlefish, steamed mussels, Serrano ham, clams, "esgarraet", baby squid, patatas bravas… If it's already making your mouth water, just wait until you try them! You can start the route at the stalls of Plaza del Mercado, continue past the Lonja steps, the Plaza del Collado, Plaza Negrito and Calle Caballeros, finishing at Plaza de la Virgen. You will get a tapas with every drink! That will be fun!
13. Torres de Serranos
In the Middle Ages, the city of Valencia was walled. The Torres de Serranos (and the Torres de Quart) are the remains from this period. The towers are the largest city gate in Europe. On top of the gate, you have a beautiful view of the city.
14. Estadio Mestalla (football stadium)
For football lovers. Valencia is known for its football club Valencia CF. This club plays in the stadium Estadio Mestalla, which is located on the east side of the city. The stadium can accommodate 52,000 spectators. The stadium is dated. That is why, from 2007, work started on a new stadium in the northwest of the city, called Nou Mestalla. Unfortunately, the construction of this stadium was halted in 2009 due to financial problems. The new stadium will be an impressive stadium, it will accommodate 75,000 people.
15. La Lonja de la Seda (The Silk Exchange)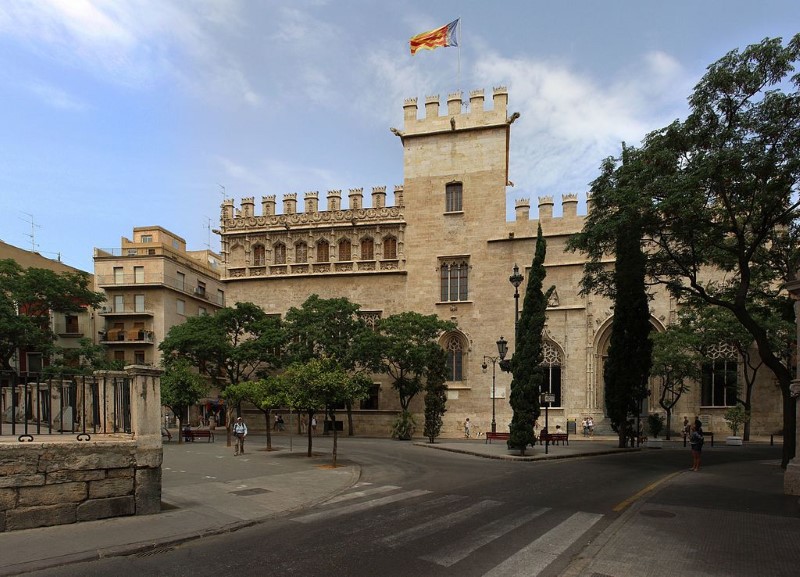 One of the most beautiful European civil Gothic buildings is La Lonja de la Seda. This 15th-century building is located in the main square Plaza del Mercado.
Traditionally, the building was a silk exchange. Silk was traded here in the golden age of Valencia. The square tower in the center of the building served as a prison. You can take a look inside the building. Then you see beautifully carved ceilings, beautiful rooms, and impressive floors.
16. Plaza de Toros (Bullfighting Arena)

The Bullring of Valencia has been established in the center of Valencia since the mid-19th century. The building has strong similarities with the Colosseum of Rome. Plaza de Toros means 'square of the bulls'. To this day, the typical Spanish bullfights are held here. Because we think this is a horrible tradition, we hope you don't watch these fights. Fortunately, the arena is also used for concerts and other festivities. And the building itself is of course worth admiring.
17. L'Oceanografic (aquarium)
The L'Oceanográfic aquarium is located in the modern building Ciutat de les Arts i les Ciències (see above). It is designed by Santiago Calatrava and consists of nine water towers. Each tower shows a part of one of the nine oceans. In addition to many fish species, you will also find dolphins, seals, walruses, penguins, pelicans, and all kinds of sharks in this aquarium. For this aquarium, it is advisable to book tickets in advance to avoid the big lines.
18. Eixample (Authentic Quarter)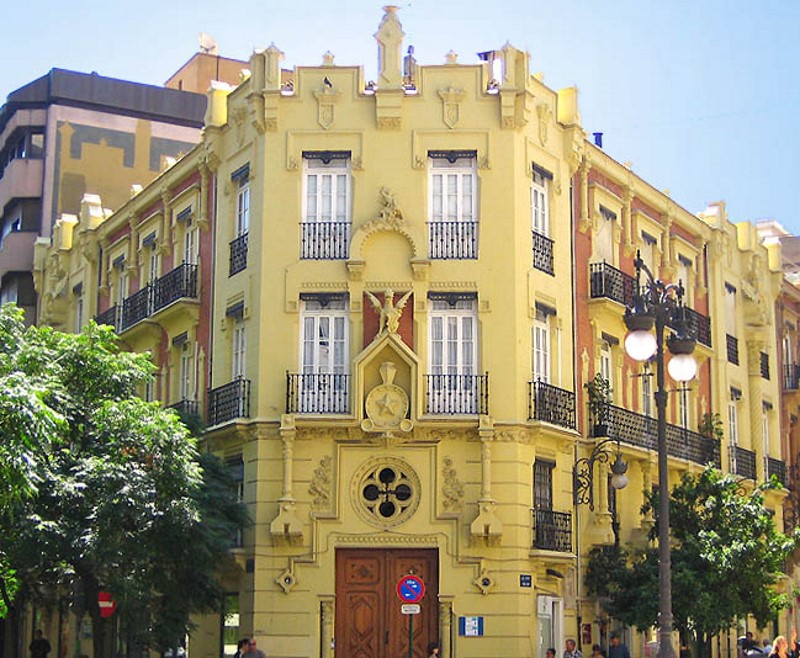 The Eixample district is located in the center of Valencia near the city hall. Here you will find authentic Valencia with many old streets and picturesque alleys. There are large chain stores here, as well as smaller, more upscale shops and boutiques. The train station 'Valencia Estació del Norte' is also located here. This station is very nicely decorated with mosaic and ceramics.
19. Plaza del Ayuntamiento (square)
Valencia's main central square is Plaza del Ayuntamiento. That literally means town hall square. It has not always had this name because it has already borne several names. Around the square, you will find many old prestigious buildings. A beautiful large fountain has also been placed here, surrounded by grass and flowers. At night, the square is beautifully lit up and residents of Valencia come here to relax.
Conclusion
Right! I hear you thinking. Where do I find the time to get to know this city well? I only have 1 day in this cruise port! That's what we like about a cruise. You 'smell' a city and decide to come back for sure. But then longer. And the bucket list just keeps getting longer and longer….. Do we love to cruise or what!!??
When you have more suggestions and tips on how to spend your day in Cruise Port Valencia do not hesitate and write a remark!