Best cruise port hotels as picked and recommended by members of our groups: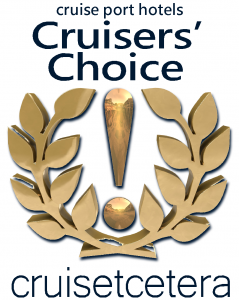 Designed with your comfort in mind
Andi D.: "Love the Pan Pacific!"
Robin Andrews Stanley Q.:  "Loved the Pan Pacific. We were lucky the ship was docked next to the hotel and we walked over to it. Easiest embarcation ever."
Megan Coburn S.: "One of the best hotels I've stayed at!!! It's beautiful watching cruise ships dock!"
Located at the downtown waterfront of Vancouver, this luxury hotel's rooms and suites offer some of the best accommodation choices featuring modern comforts with sweeping city, harbor, or mountain views, from one of the top hotels in Vancouver, Canada. Complete with luxurious amenities as well as spacious living and dining areas, a relaxing stay awaits.
Designed with your comfort in mind, the contemporary Deluxe Room offers breathtaking views of downtown Vancouver or historic Gastown, the Port of Vancouver, and Mount Baker through its large windows.
Embark on a culinary journey with our award-winning restaurants in Downtown Vancouver, bar, and gourmet marketplaces. Choose from various authentic local and regional flavors from the highly awarded partners.
Take a dip in the outdoor heated salt-water swimming pool and hot tub, or enjoy a visit to an indoor sauna for total relaxation.
'To see your cruise ship waking up in the morning is stunning!'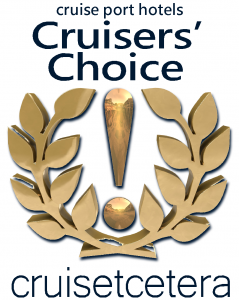 Luxury, Boutique Hotel in the heart of Downtown Vancouver
Georgiann M.:" I've stayed a few times at the Wedgewood Hotel in Vancouver. It is rated one of the best small luxury boutique hotels in Canada, with a great restaurant and bar."
Welcome to the Wedgewood Hotel & Spa, a member of the prestigious Relais & Chateaux, and one of Canada's leading luxury hotels.
Located in Downtown Vancouver, this boutique hotel features beautifully-furnished rooms, each with a private balcony where valued guests can find seclusion in the heart of a vibrant, cosmopolitan city.
Founded by Greek-born Eleni Skalbania, this family-owned property is now managed by her younger daughter, Elpie Marinakis Jackson, who has the same passion for hospitality and attention to detail.
This Vancouver boutique hotel offers 83 uniquely appointed Guestrooms and Suites, a tranquil day Spa, elegant event rooms for private parties, and the award-winning Bacchus Restaurant & Lounge.
Located in Downtown Vancouver, the Wedgewood Hotel & Spa is a privately owned boutique hotel that offers 83 luxury rooms and suites and is the only Vancouver hotel that is a member of the prestigious Relais & Chateaux, a collection of the world's finest hotels and restaurants. This small boutique setting allows for a refinement of detail and superb personal service.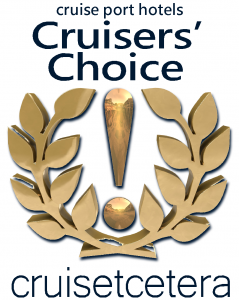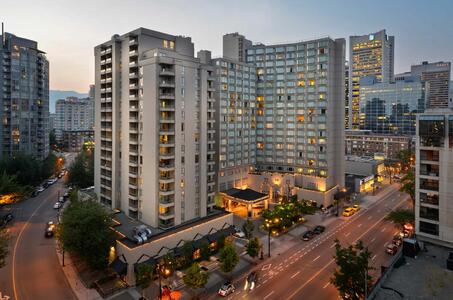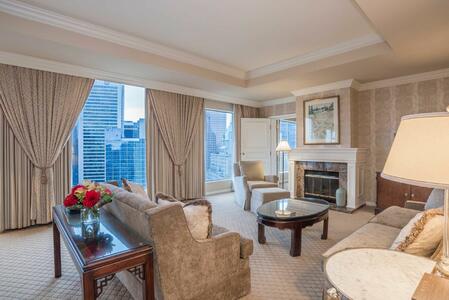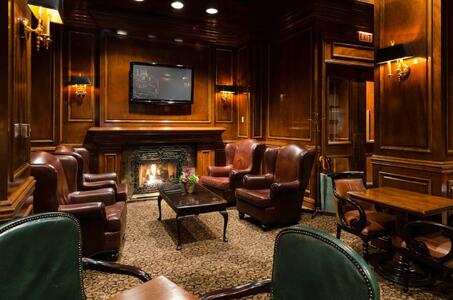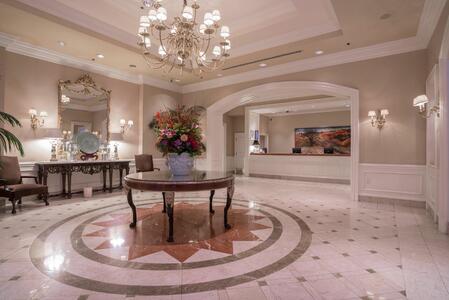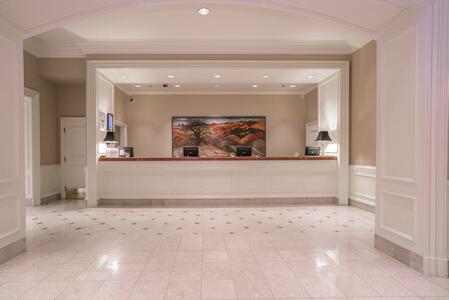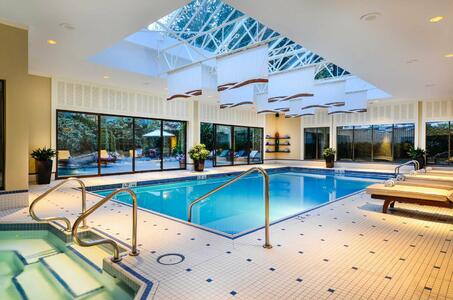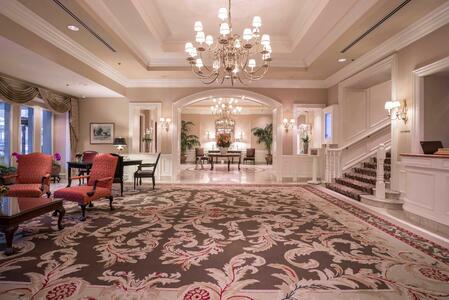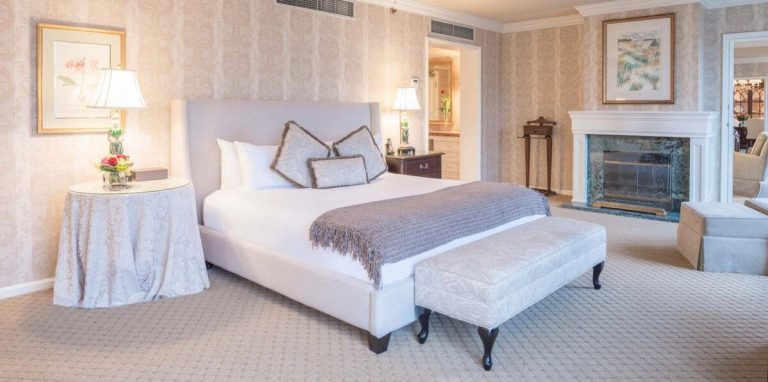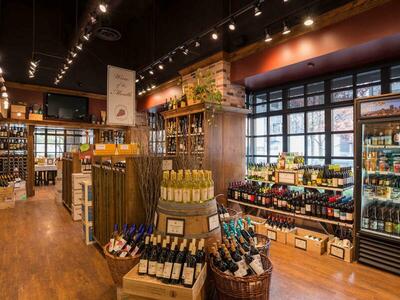 grounded in European allure
Luxury, elegance and an elevated state of style welcome you the moment you pass through the doors of The Sutton Place Hotel Vancouver.
Let them grace you with an experience grounded in European allure, with personal concierge attention that is second to none. 
No expense has been spared when it comes to your comfort. Lose yourself in the carefully curated on-site Wine Merchant, featuring local and international labels, and a private tasting room. A truly top-shelf experience. Elevate your tastes with a visit (or three) to an enticing culinary encounter at Boulevard Kitchen & Oyster Bar—their signature restaurant.
Situated in the heart of downtown, first-class amenities await you at The Sutton Place Hotel Vancouver. Indulge in the Vida Spa, the indoor heated pool, or the modern fitness center. They also offer elegant and inviting event facilities ready to entertain any occasion. Allow us to impress you with their attention to the refined details. From handcrafted furnishings and silk tapestries to premium bedding and all of the offerings, you'll quickly understand why they are consistently mentioned on the Condé Nast Traveler Gold favorite list and are on Travel and Leisure's Top 500 list. 
Their gracefully appointed guest rooms provide unparalleled service and attention to detail. From spacious single accommodations in our Sutton guest rooms to breathtaking cityscape views from the Deluxe guest room floors, all rooms include luxurious amenities and elegant surroundings. 
For a more immersive experience, the 164 impressive One and Two Bedroom Suites of La Grande Résidence will make guests feel right at home.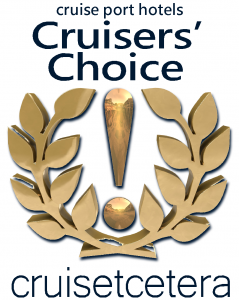 Located amidst the bustling downtown
Kyle O.: " They sure know how to treat their guests like Family!"
Fairmont Hotel Vancouver's recently completed $75 million dollar renovation offers guests elegant accommodations with updated modern amenities in a historic Downtown Vancouver luxury hotel.
Among the premier hotels in Vancouver, British Columbia, the historic Fairmont Hotel Vancouver features luxurious amenities and exceptional service.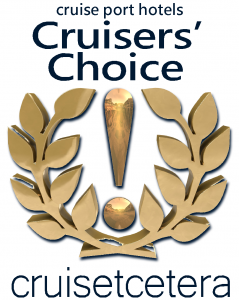 Located amidst the bustling downtown
Joel G.: " There are three hotels within a five-minute walk from the cruise terminal; I think Fairmont Pacific Rim is the best of them."
Lois McM.:" We loved the Fairmount. It's across the street from cruise ships.
Beautiful hotel!!!"
Fairmont Pacific Rim, designed to exceed the highest standards and services, offers luxury in downtown Vancouver accommodations. Featuring luxury linens, Stearns & Foster beds, spacious spa-like marble bathrooms with television-mirrors, a media connectivity panel, as well as wall-mounted LCD televisions with surround-sound.
Located amidst the bustling downtown, while offering spectacular mountain and harbor views, our urban-resort features touches of art, music, and fashion woven throughout, award-winning restaurants and bars, a rooftop pool, and Willow Stream Spa; located steps from the city's countless activities, dining, and shopping.
While visiting, we hope you will have time to experience all that Vancouver has to offer. We have compiled a list of suggested itineraries to help you experience the area's most popular attractions and hidden treasures. Discover what's happening at Fairmont Pacific Rim on Pacific Rim Life, our blog driven by art, music, fashion, wellness, culinary, and cocktails, making up the DNA of the hotel and the core of Vancouver's vibrant social scene.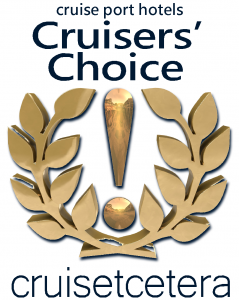 Steps away from the Cruise terminal
Located on the city's dynamic harbourfront, Fairmont Waterfront is a world-class luxury hotel in Vancouver and proudly embraces a sustainable philosophy.
They offer upscale comfort, personalized service, and unparalleled West Coast views, with easy access to everything that makes Vancouver spectacular. All this… and we like to have a little fun, too. 
When it comes to a convenient location, it's hard to beat Fairmont Waterfront. They're steps away from the Vancouver Convention Centre, the cruise ship terminal, and Waterfront Sky Train Station. A short jaunt will have you sampling the trendy pubs and eateries of historic Gastown, browsing the latest fashions on Robson Street, or biking amongst the giant trees of world-renowned Stanley Park.
Whether prior to or after your cruise, the rooms will surround you with contemporary elegance and classic detailing. Make yourself at home in a relaxed west coast setting.
Their dedicated team is waiting to offer assistance so you experience the best of Vancouver and the community. We think you'll find their amenities, unbeatable views, and central location a perfect mix. It's one of the reasons why Fairmont Waterfront is consistently recognized as one of Vancouver's top hotels in the Condé Nast Traveler Readers' Choice Awards.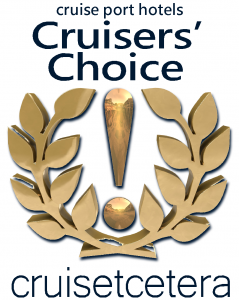 Exuding sleek sophistication and full of Zen-like energy
Shangri-La Hotel Vancouver is your urban sanctuary nestled between the mountains and the sea. Occupying 15 floors of the tallest building in downtown Vancouver, the hotel sits at the heart of the city's most popular areas. Venture to nearby Robson Street for luxury shopping, take in the stunning nature Vancouver is known for at Stanley Park, or revel in the nightlife on Granville Street – all within walking distance.
The days of the purpose-built luxury hotel just might be behind us. The Shangri-La Vancouver is built, as is increasingly common, on the Asian model — as a part of a mixed-use skyscraper, incorporating offices, retail, dining, and residential space in addition to the fifteen hotel floors. The big difference is that unlike, say, Tokyo, where the hotel floors tend to be the topmost, here they're the bottom ones; in low-slung Vancouver, though, there are still views to be had from the bottom quarter of the building.
And they certainly do make it comfortable for you. Rooms start at 450 square feet and just go up from there, and many of the suites have balconies looking down over the street. Blinds and curtains are remote-controlled from the bedside panel, so you can let in that fleeting Northwestern sunlight without lifting more than a finger. And the bathrooms are state-of-the-art, many with mirror-mounted LCD screens and all with multi-head walk-in showers. And the décor takes several steps away from tired old minimalism, with natural materials and Asian flourishes alongside modern B&B Italia furniture.
Two restaurants, two bars, and a full-service spa and health club round out the facilities. And in this forward-thinking city, it's good to know development on this scale can be handled sensitively — the Shangri-La complex is LEED Silver certified, which, for a luxury hotel, is no small feat.
How to get there:
From Vancouver International Airport take the rapid transit system (Canada Line) to Vancouver City Center (approximately 30-minute ride). The Shangri-La is four blocks from the station on West Georgia Street between Thurlow & Bute. Alternatively, taxis are readily available from the airport, and private transfers can be arranged in advance. Please contact customerservice@tablethotels.com to arrange airport transfers.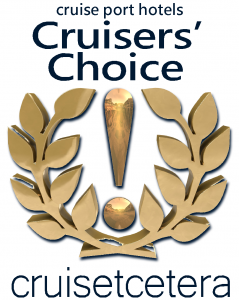 quite possibly the best-located hotel in town
Uniquely Stylish, Always Fresh
A world where boutique hotel meets lifestyle.
They can call themselves a boutique hotel. Why?  Style, fashion, art, cool vibes, iconic design. We think a boutique hotel rests in the experience entirely. They build curated experiences for you.  OPUS Vancouver has become the heart of Yaletown boutique home to so many guests over the years. Guests come back time and time again. 
In a perfect world, Vancouver might have a half-dozen hotels like this — but in the real world, we've got to make do with just one. Opus Hotel Vancouver is, first of all, quite possibly the best-located hotel in town — its Yaletown neighborhood is full of life, packed with hip restaurants, cafés, galleries, and shops, and has a visual character that's far more appealing than Vancouver's central business district. And this character includes the Opus itself, a stylish contemporary structure whose brick-fronted facade lends it an extra measure of inviting warmth, a hint at what's inside.
The freshly renovated interiors don't disappoint, either — the colors are bold, and the décor navigates a tasteful middle path that's equal parts elegance and fun. Rooms and suites come Frette linens, Malin + Goetz bath products, Nespresso machines, Herman Miller chairs, and iPads for use both in-room and around town. It's a hip hotel with all the comforts of a luxury hotel, and they don't cut corners on the spa-like bathrooms or the fully functional working desks.
La Pentola, the restaurant, transitions effortlessly from breakfast and weekend brunch to high-end Northern Italian fare for lunch and dinner. Meanwhile, the Opus Bar is a Yaletown fixture, assembling locals and hotel guests in an attractive space that features live music on Wednesday nights and DJs on the weekends. There's that ineffable sense that there's no place else to be — and for a hotel like this, that's the whole ball game.
 Their Customer Service team is happy to provide full details of each step being taken.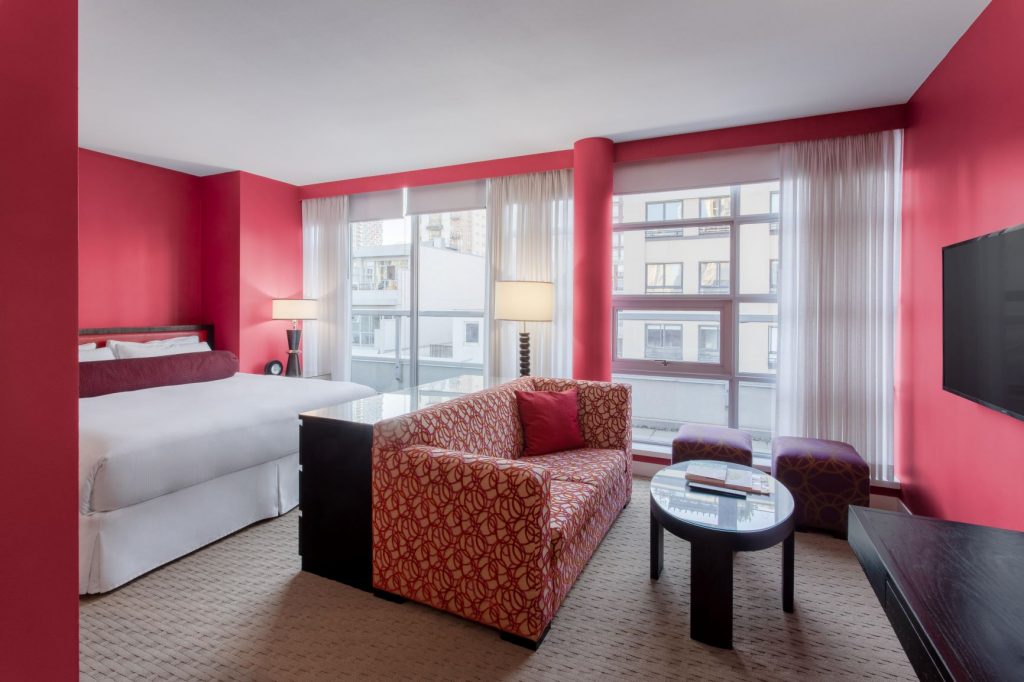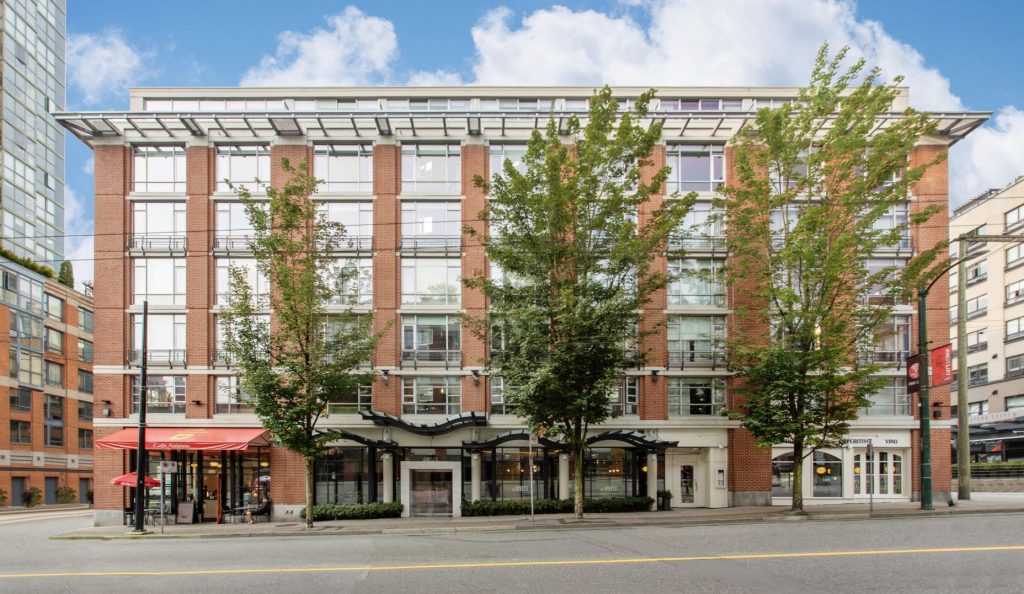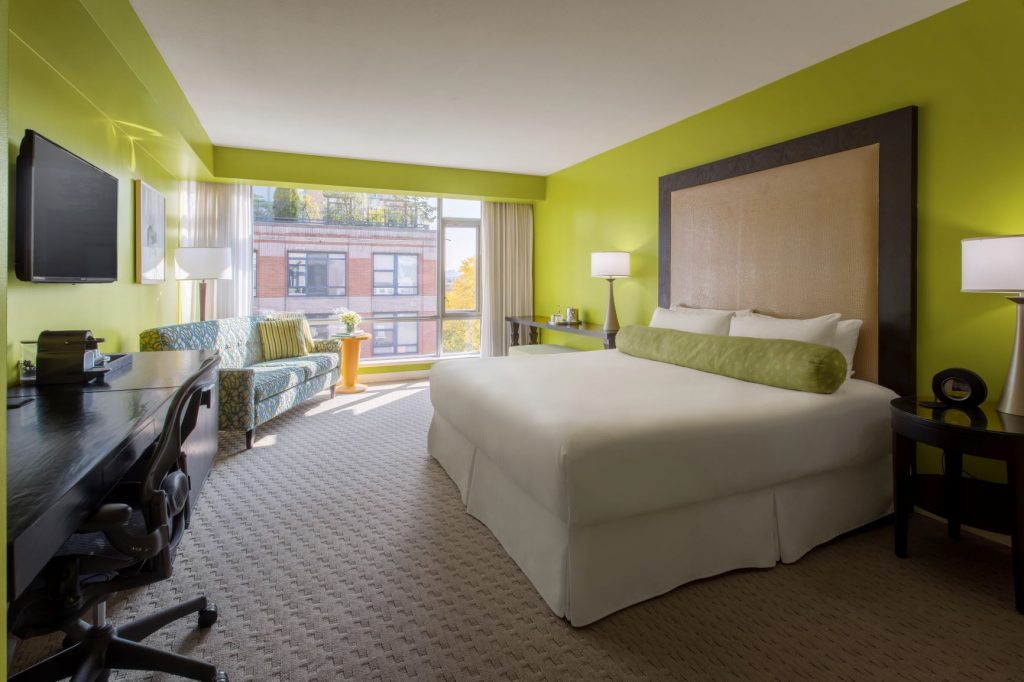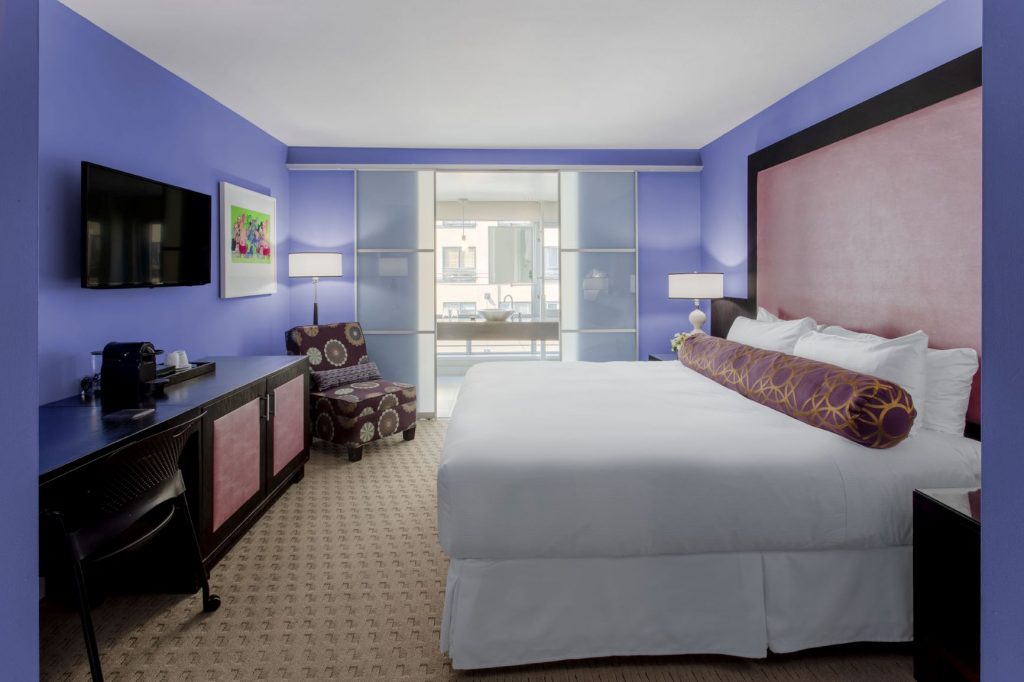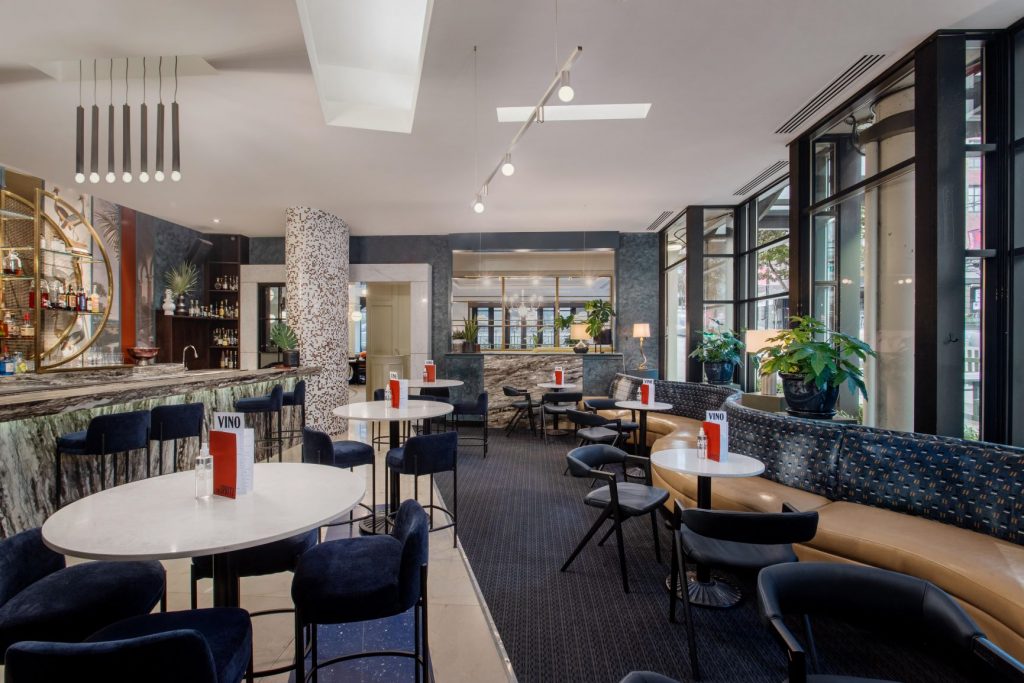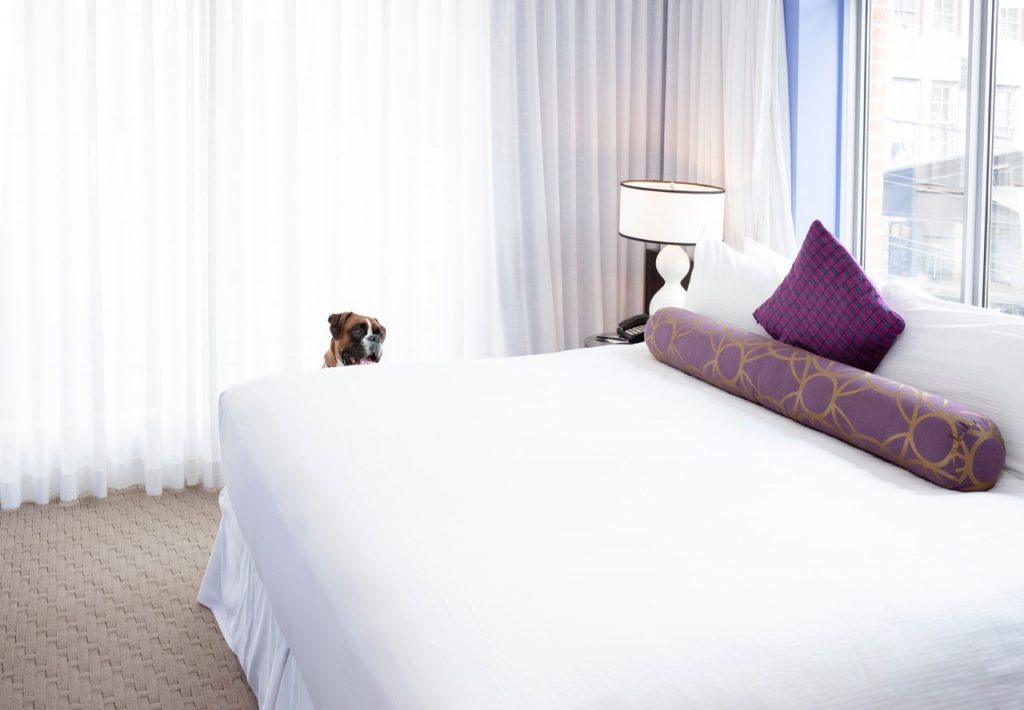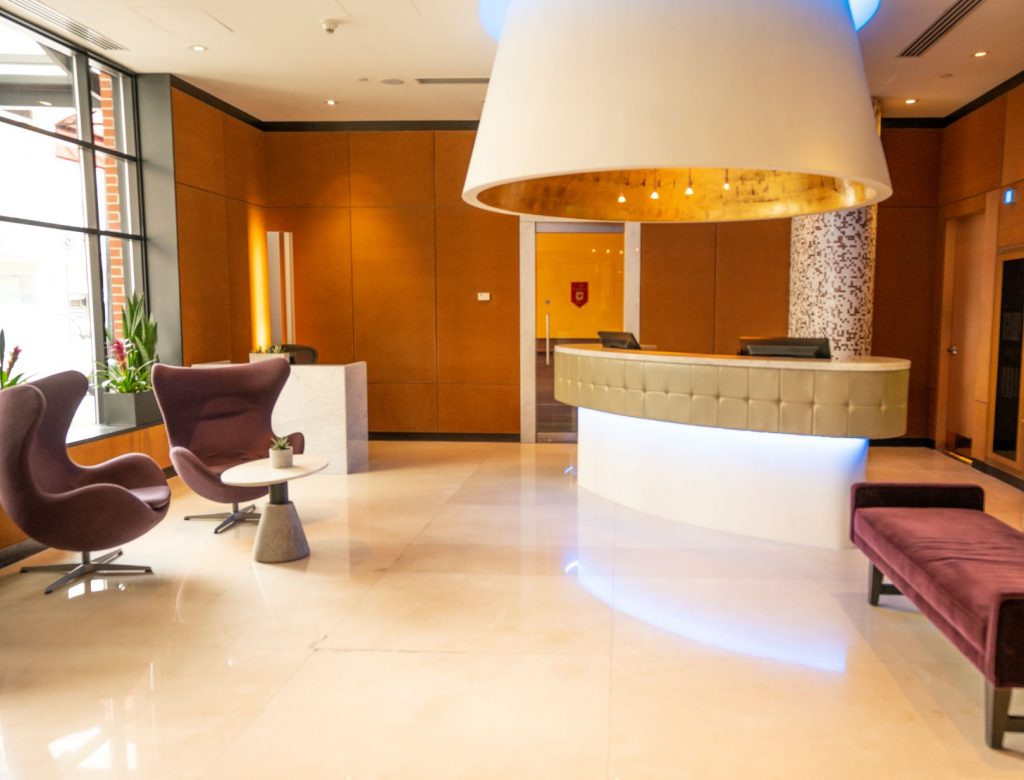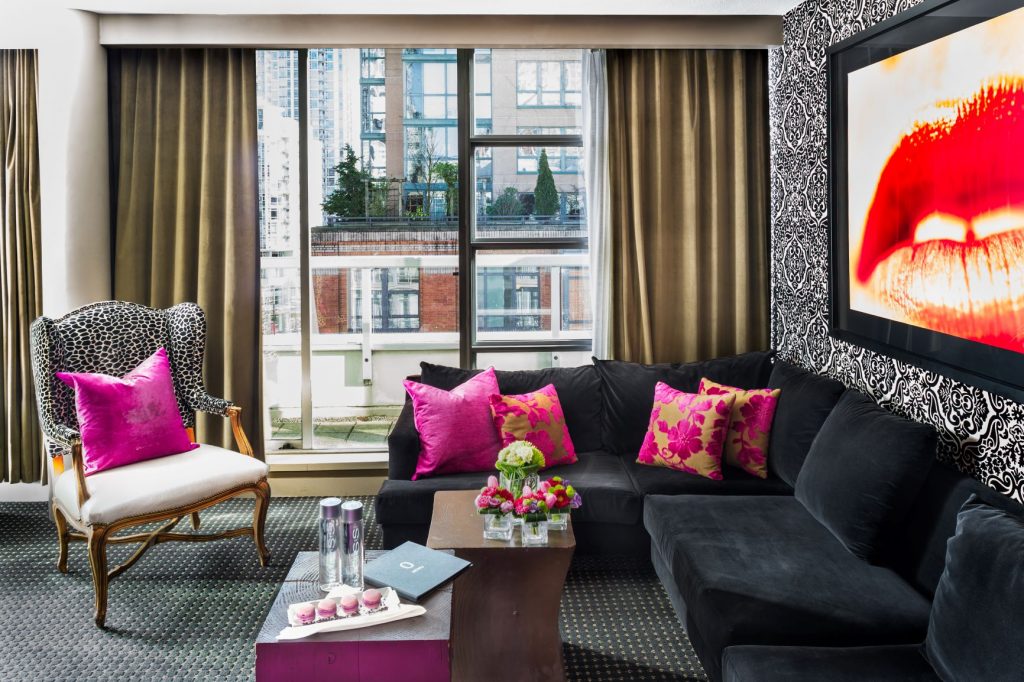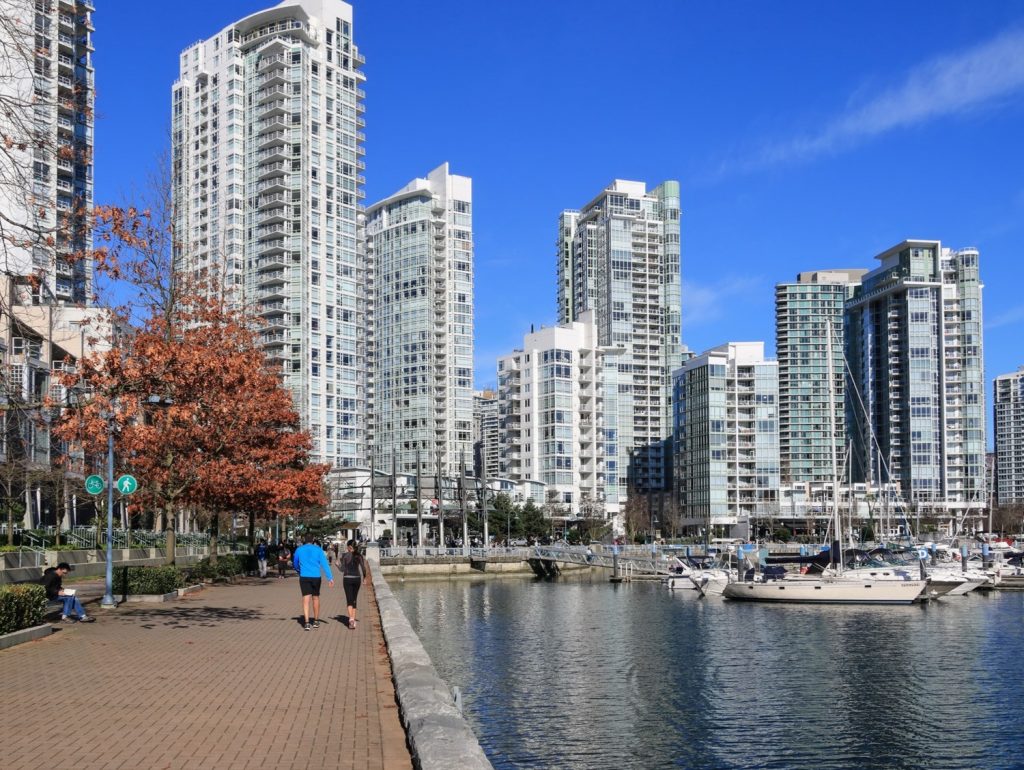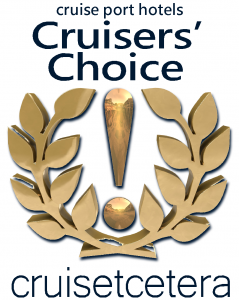 Enjoy a natural stay in downtown Vancouver
A luxury award-winning boutique hotel recognized locally and globally, the Loden prides itself in its personalized service, high-end amenities, and being a central, quiet oasis within the city.
Many hotels in Vancouver can boast breathtaking views — this town is nothing if not topographically gifted. However, the district of Coal Harbour on the north edge of downtown has a slight edge on the rest. Think of it as stadium seating for the panorama that unfolds across the Burrard Inlet. Coal Harbour itself is a tony spot well worth an evening stroll; recently redeveloped with parks and a marina, the neighborhood boasts a sophisticated collection of towers with a level of design not commonly found in North American cities, and in one of these sleek glass towers you'll find the Loden Hotel.
Rooms at the Loden are available in five levels of understated fabulousness, the pinnacle of which is the Halo Suite, which comes complete with a wrap-around terrace for superb mountain-ogling. Fabulousness is also to be found in memorably mid-century modern touches throughout, while understated-ness ensures an unpretentious experience thanks to a muted regional color palette (no forest-green bedspreads to be found) and exquisite service. The extra deep soaking tubs are the most welcome feature on romantically drizzly winter nights.
Tableau, Loden's acclaimed in-house French restaurant, is just plain sexy, with a hint of a late-1940s lounge atmosphere, which is echoed in the bedrooms. One would be as fortunate to spend several hours in the dining room as to order room service and dine in the soaking tub — stay two nights and you could do both. Save time to sip multiple cups of coffee, explore the city's vibrant arts scene, and savor some pine scents from the source in nearby Stanley Park.
This hotel is implementing enhanced safety and cleaning measures as required by the Tablet Recovery Pledge. Our Customer Service team is happy to provide full details of each step being taken.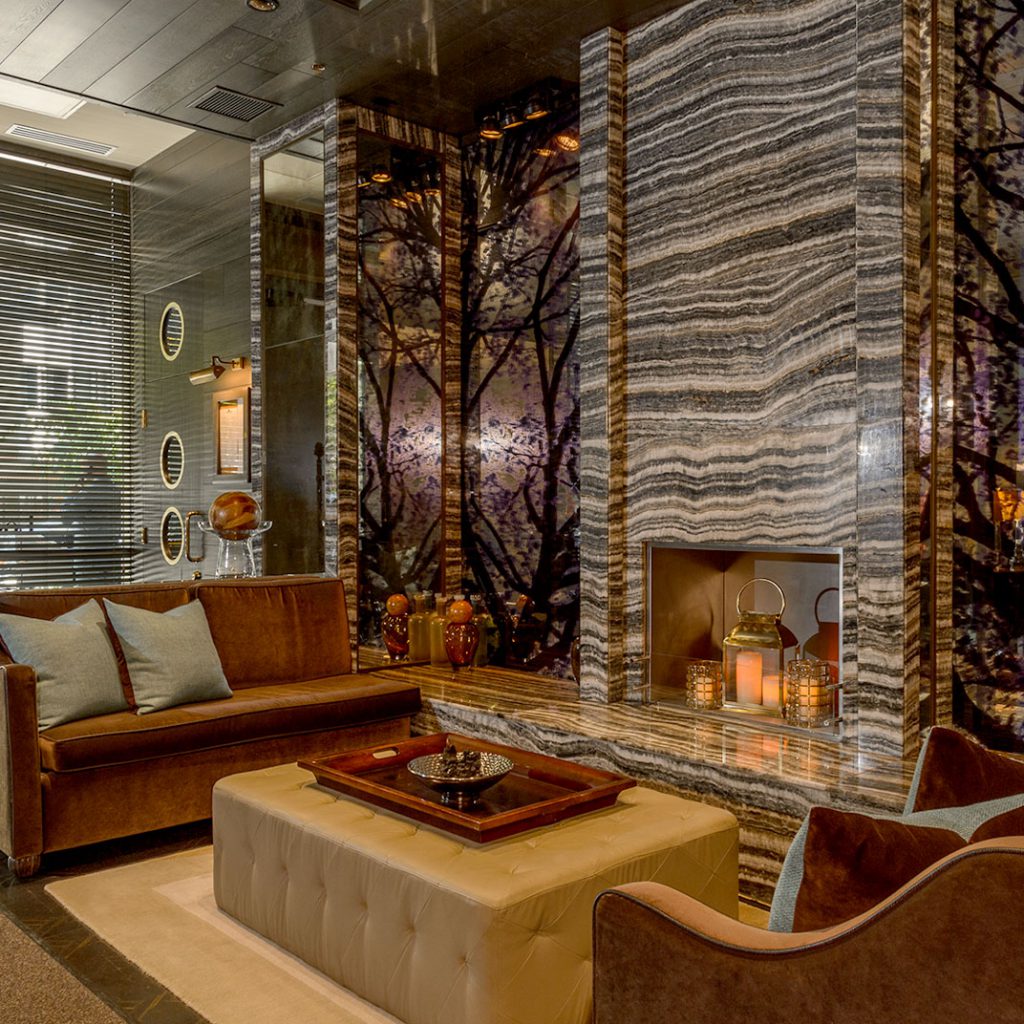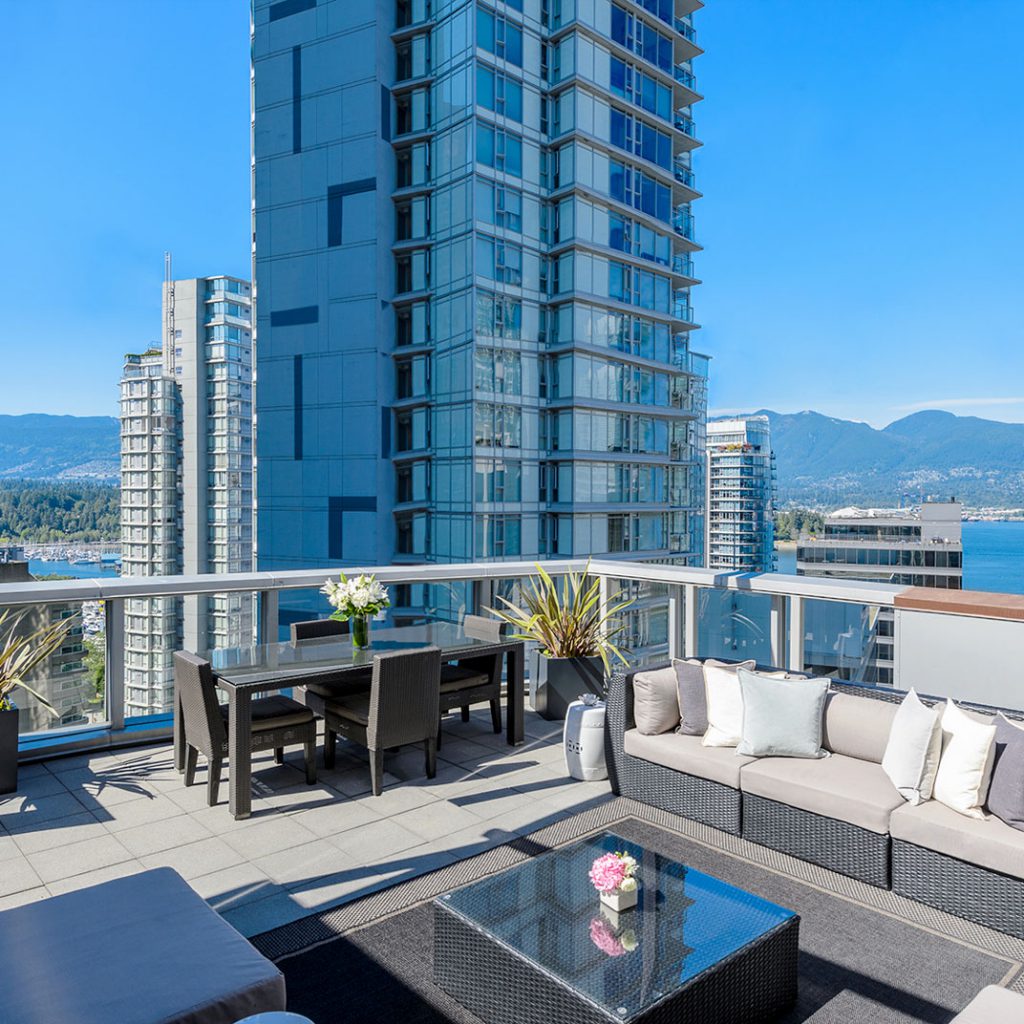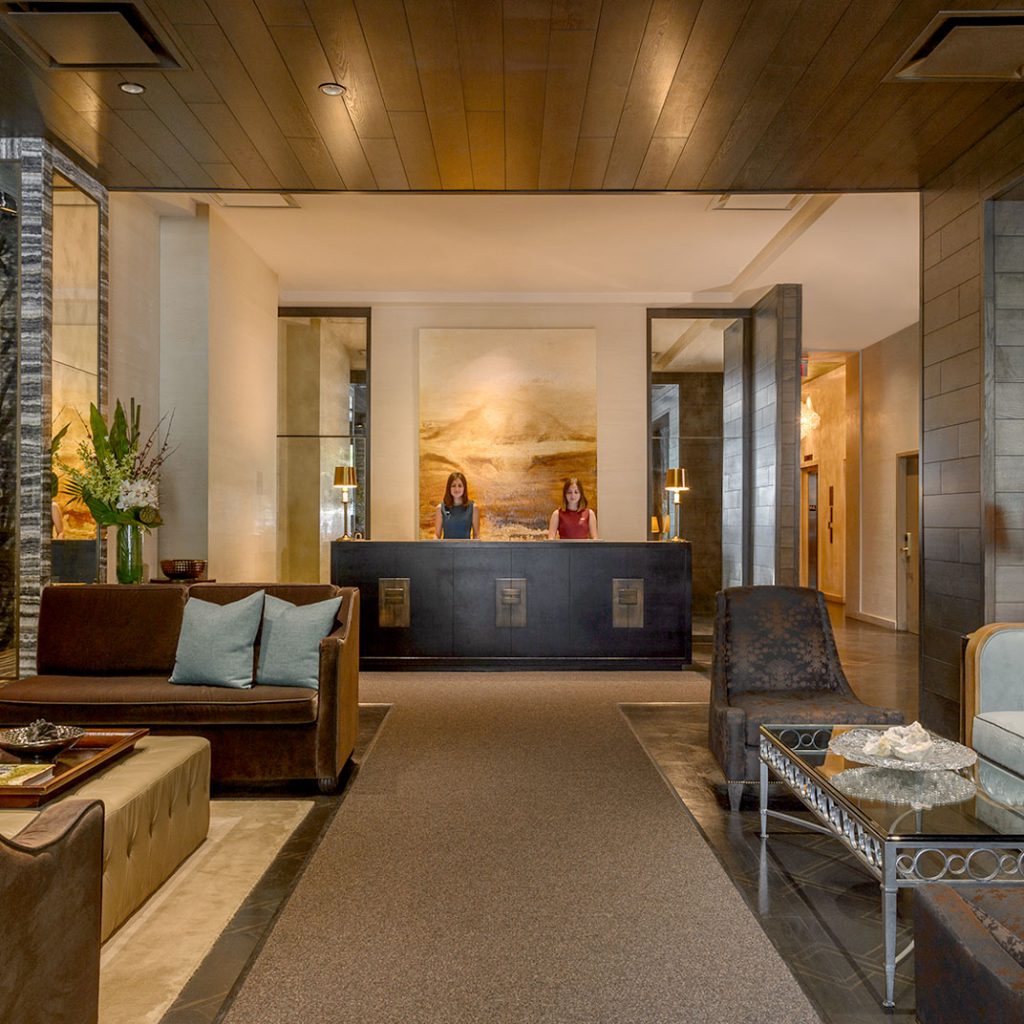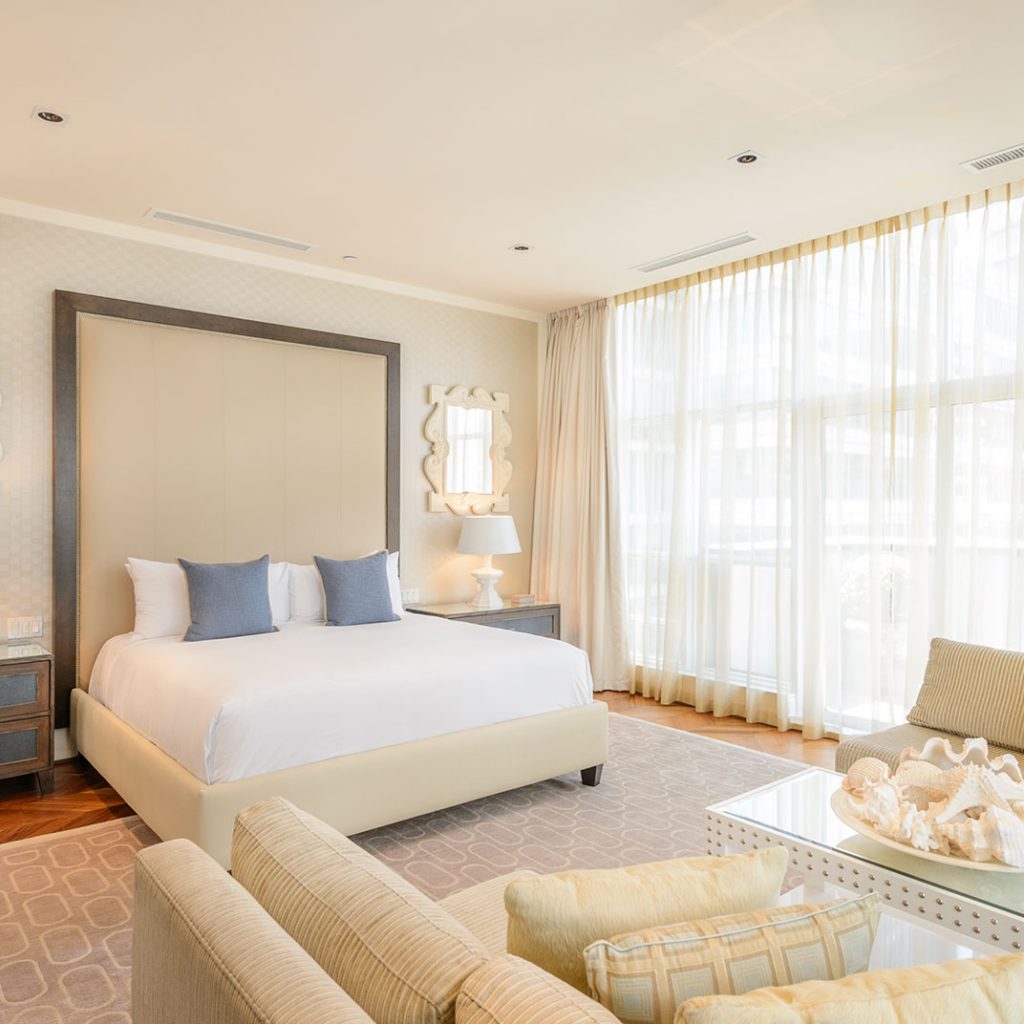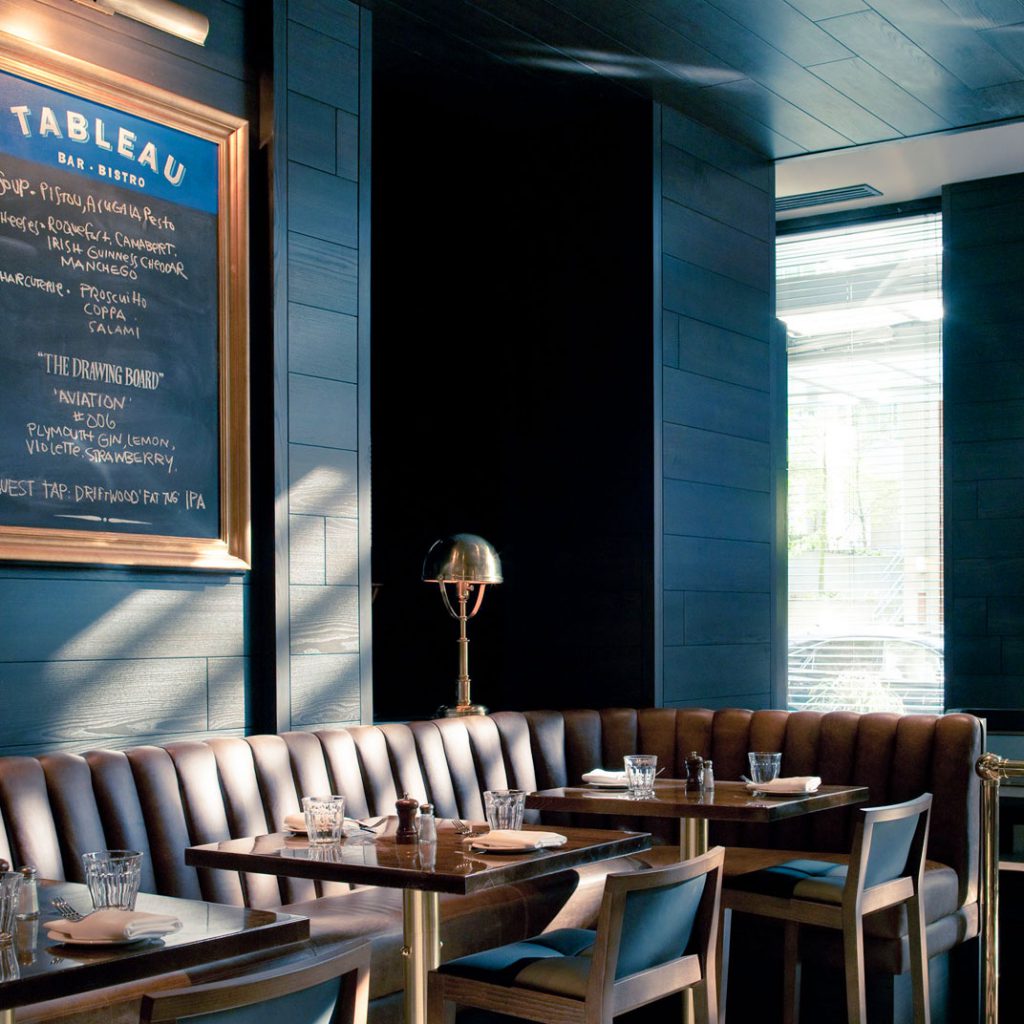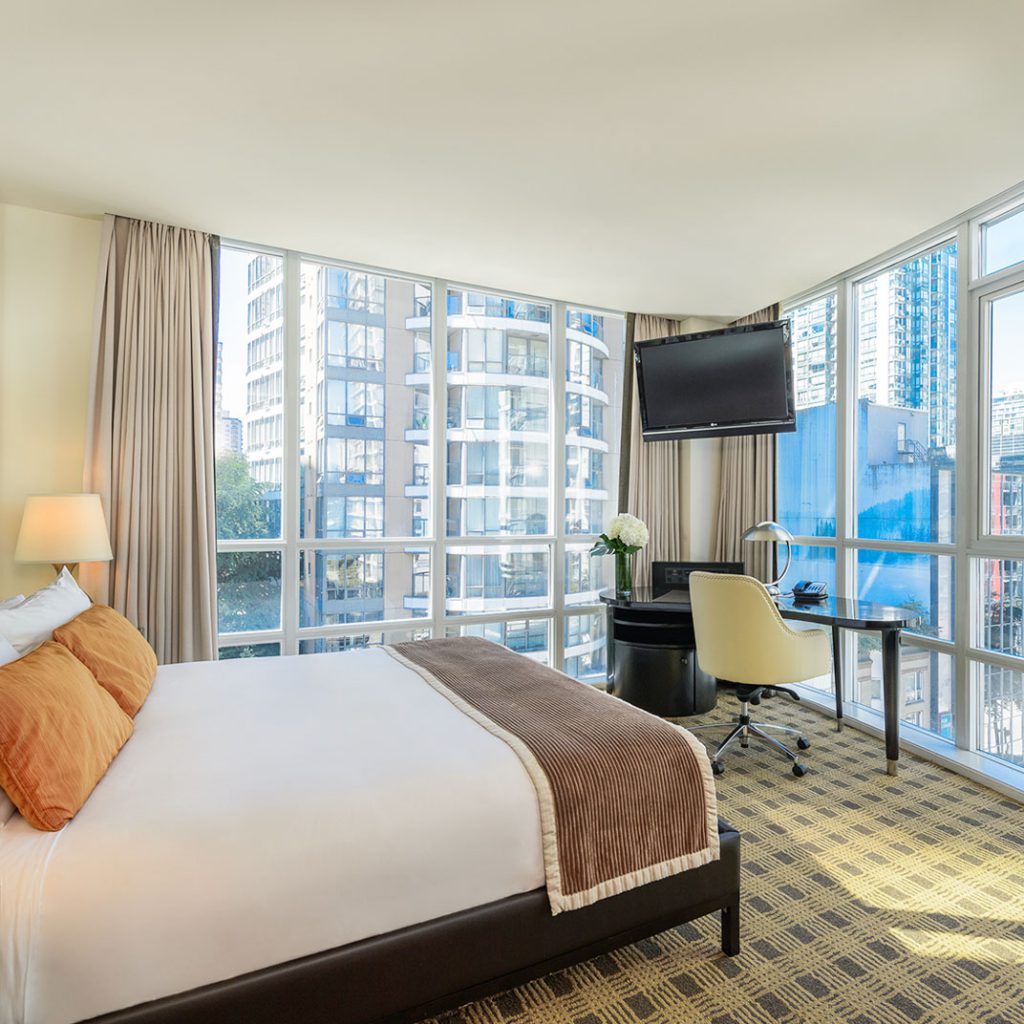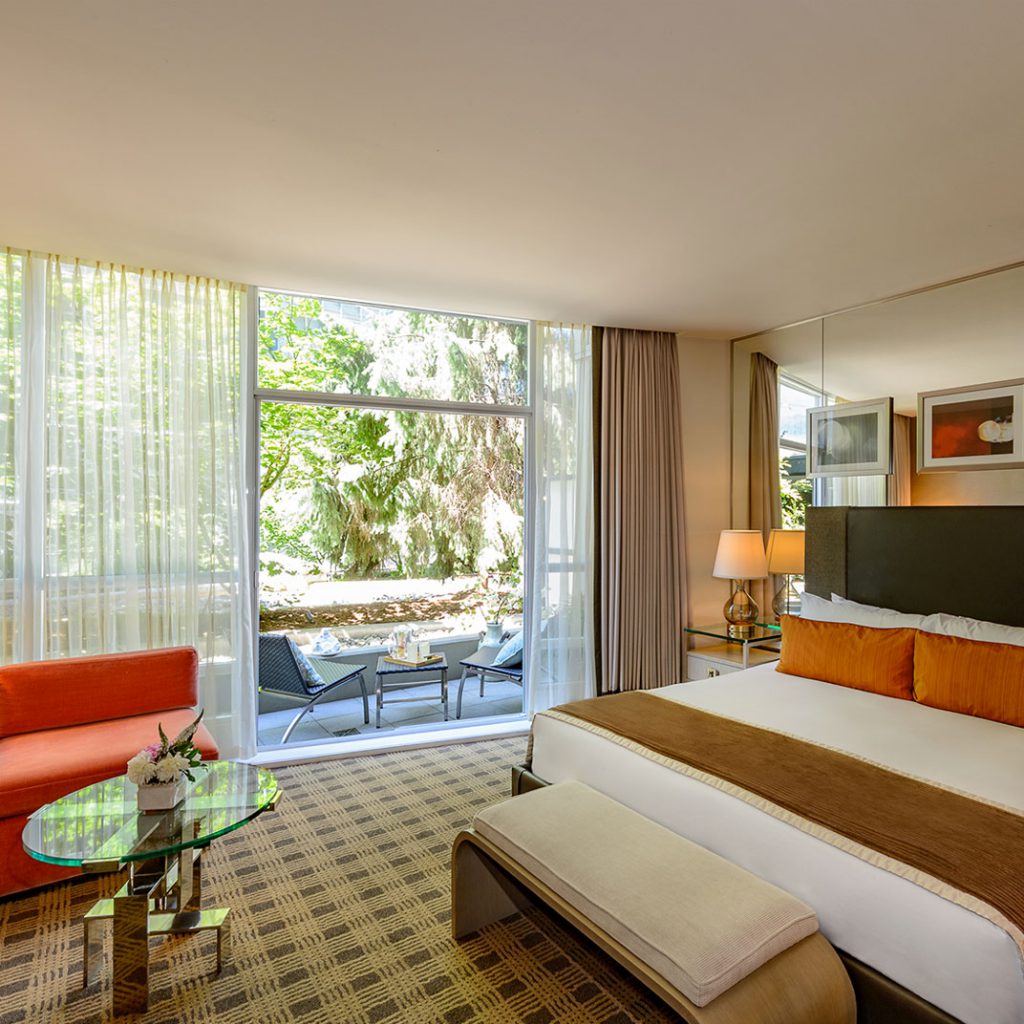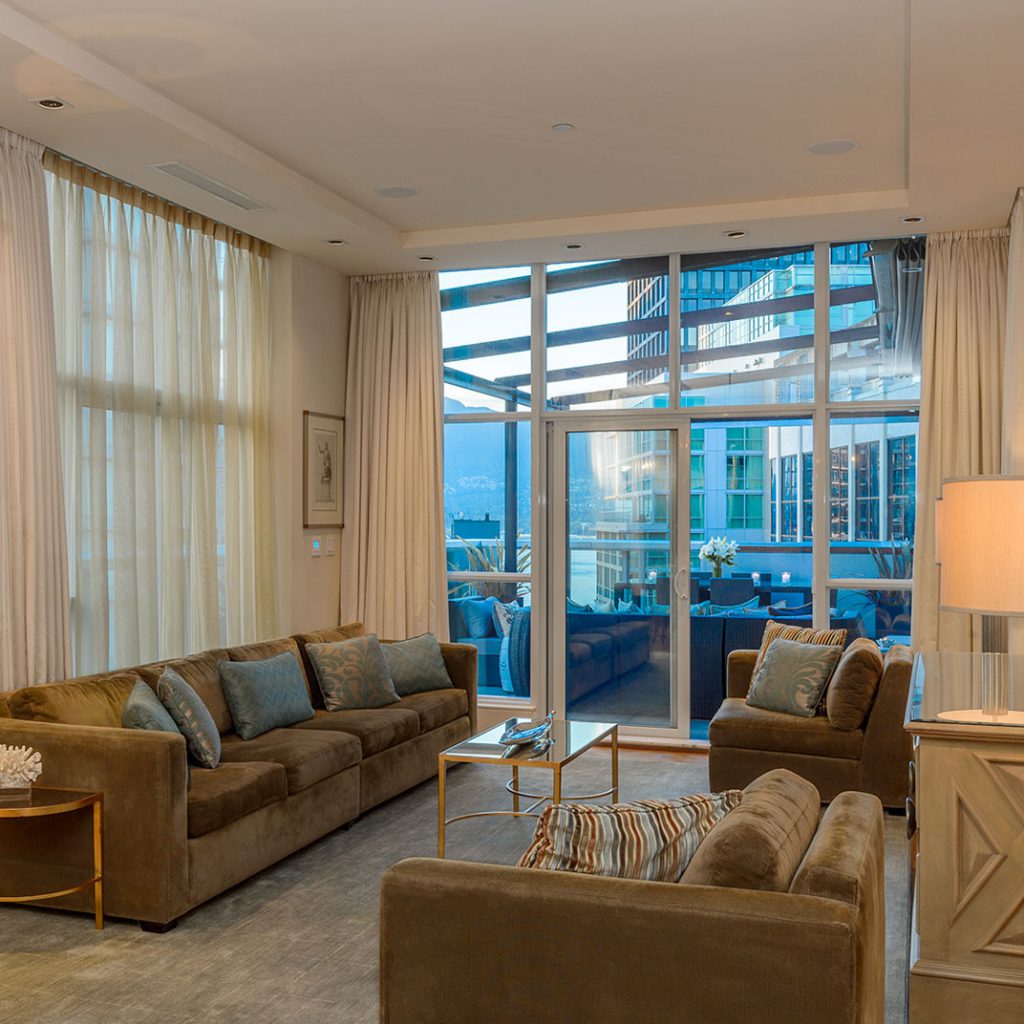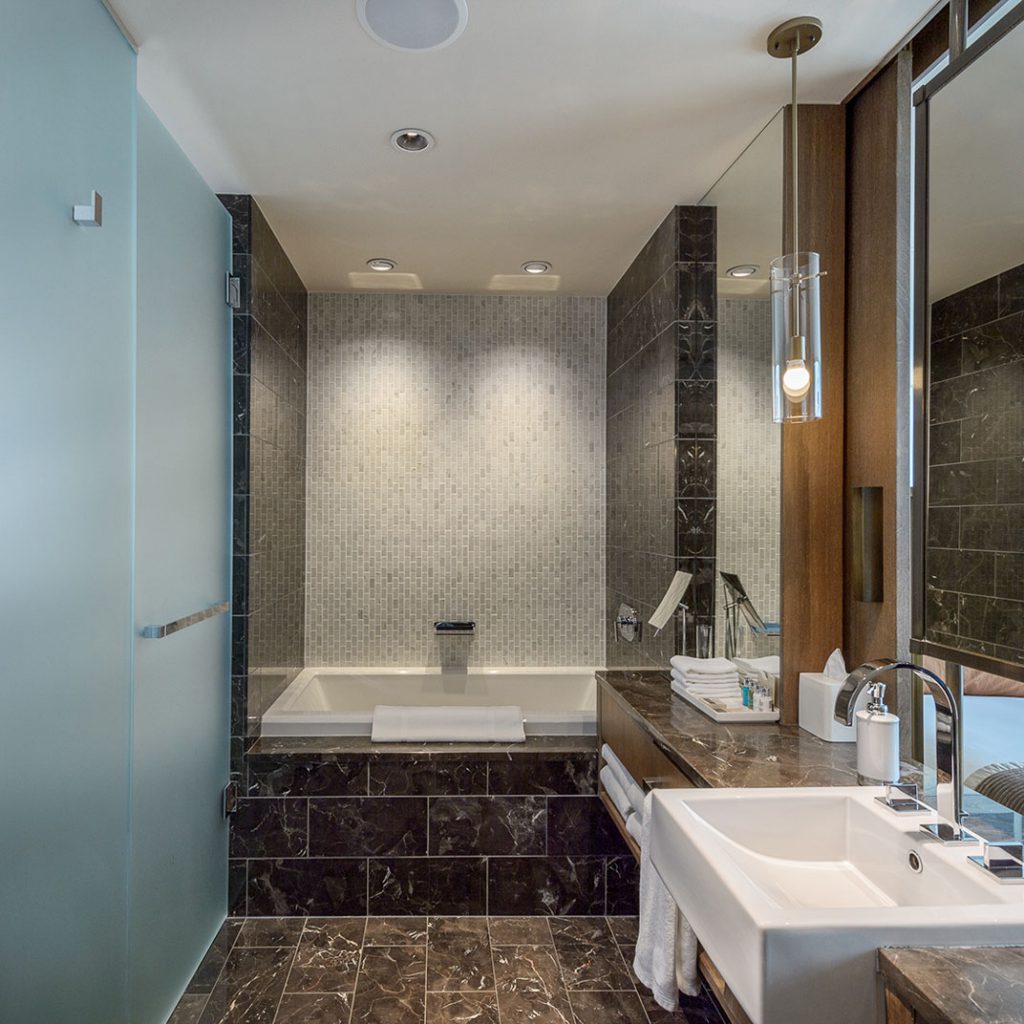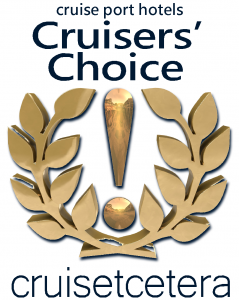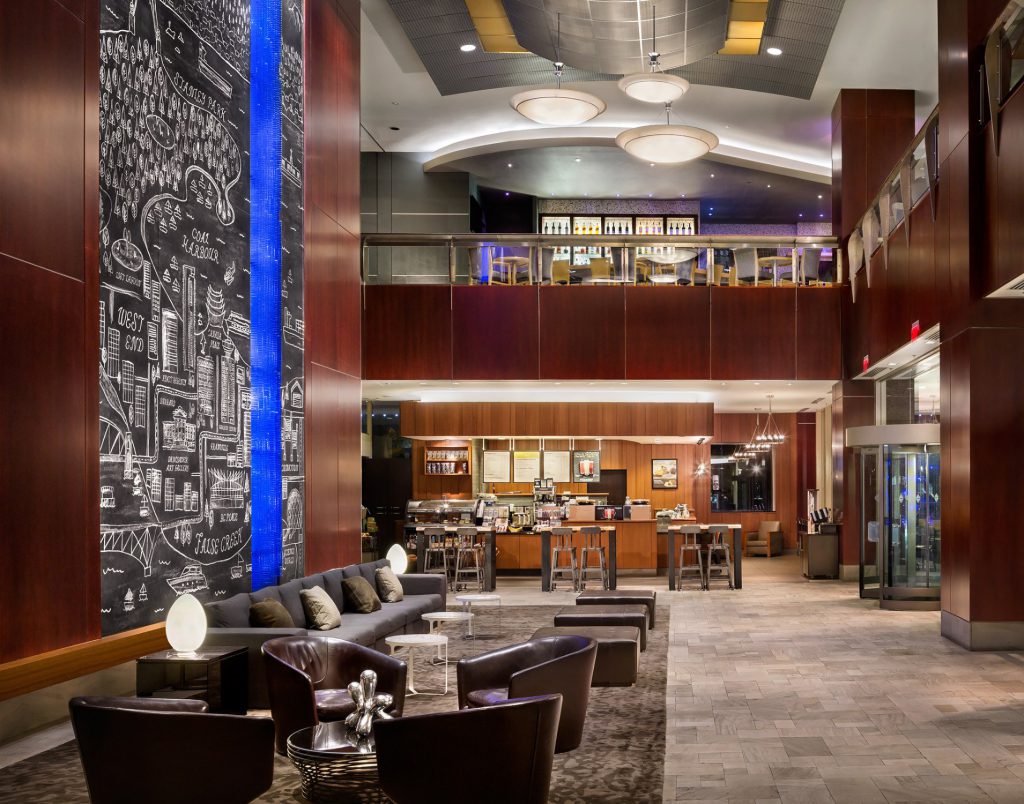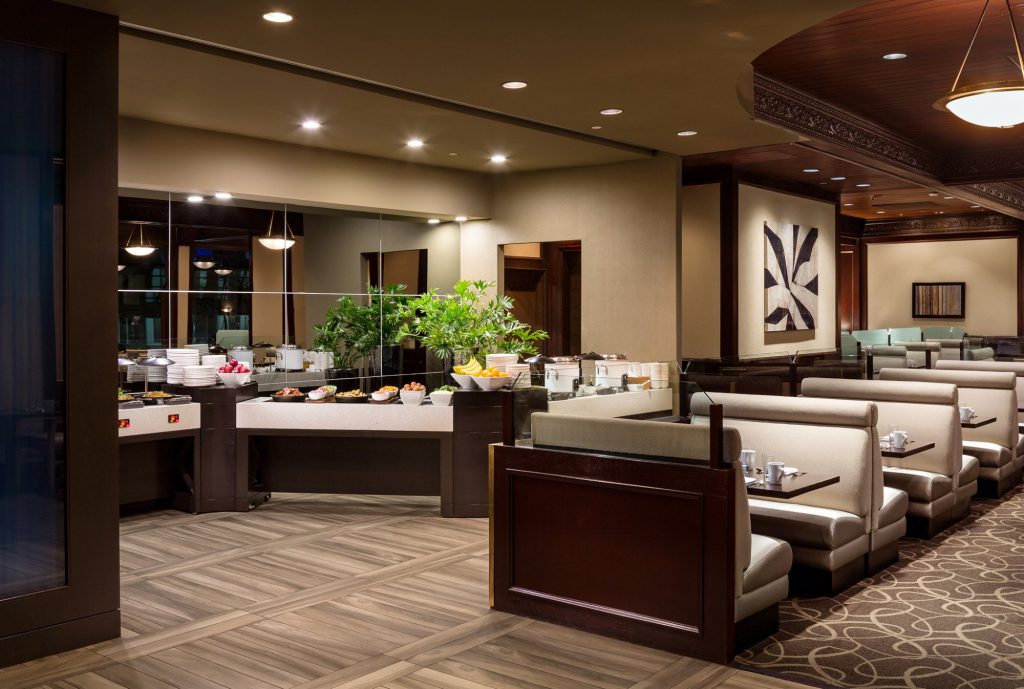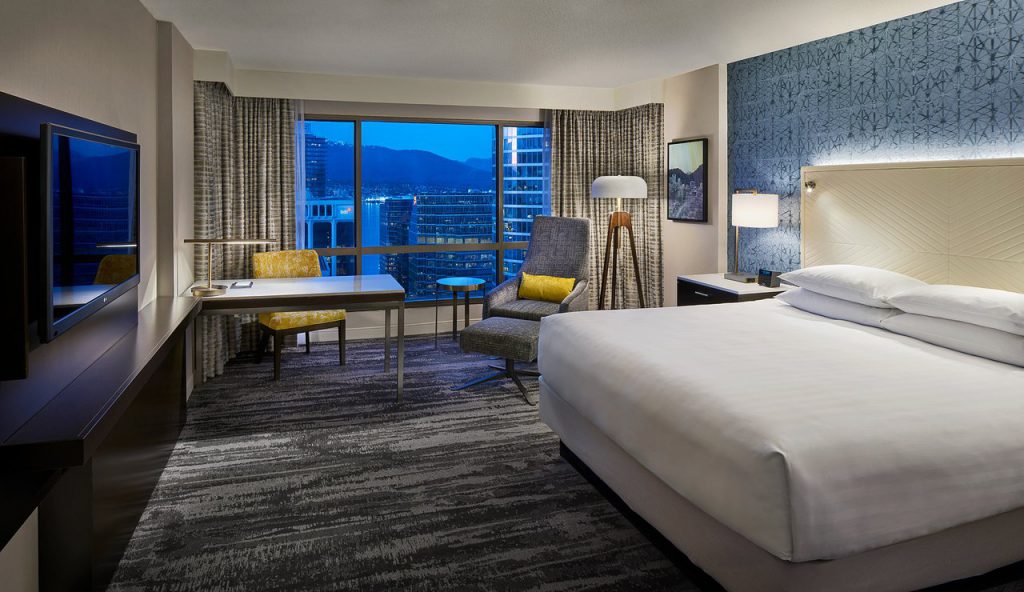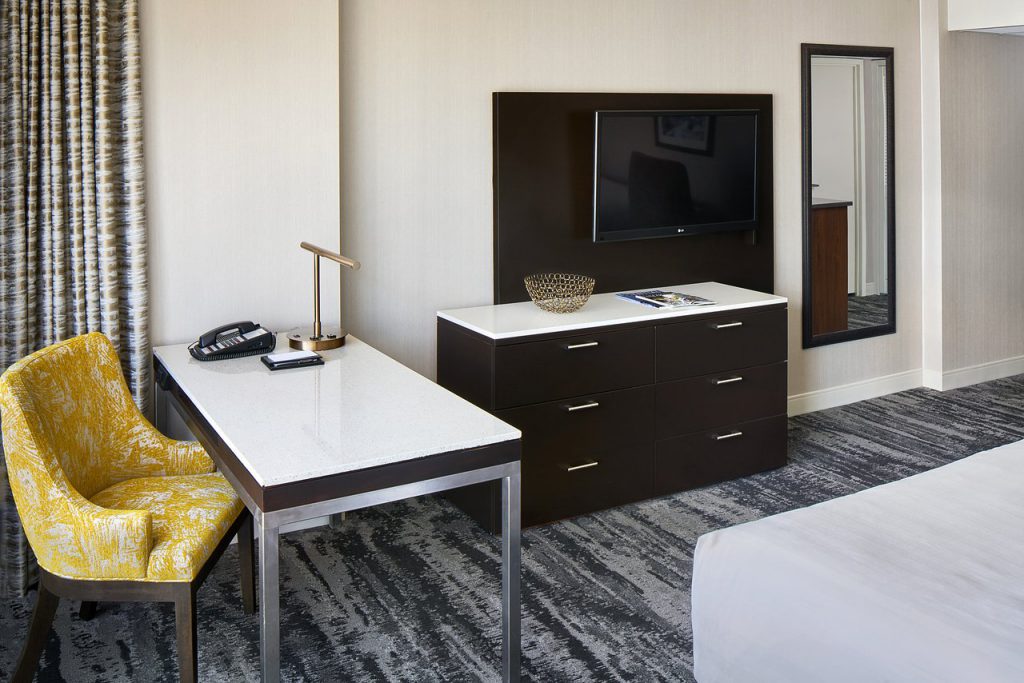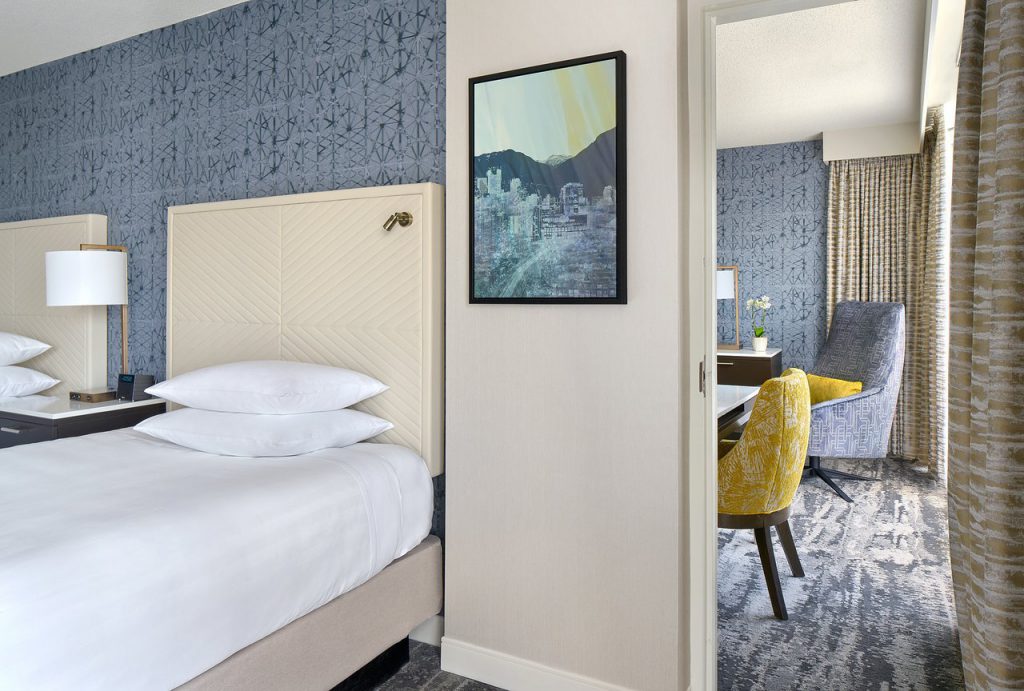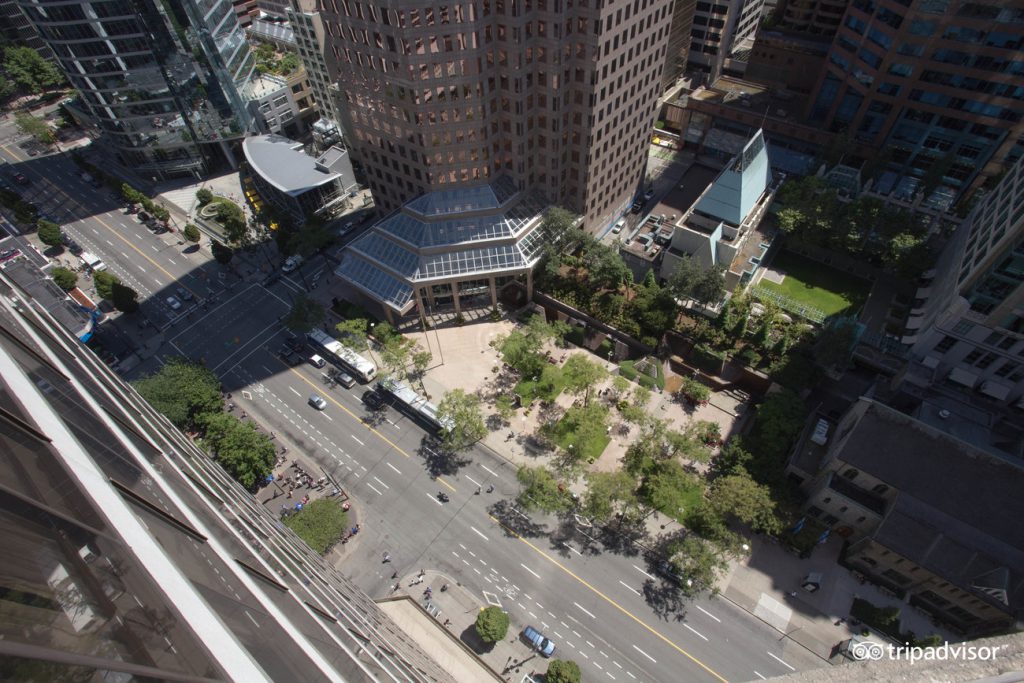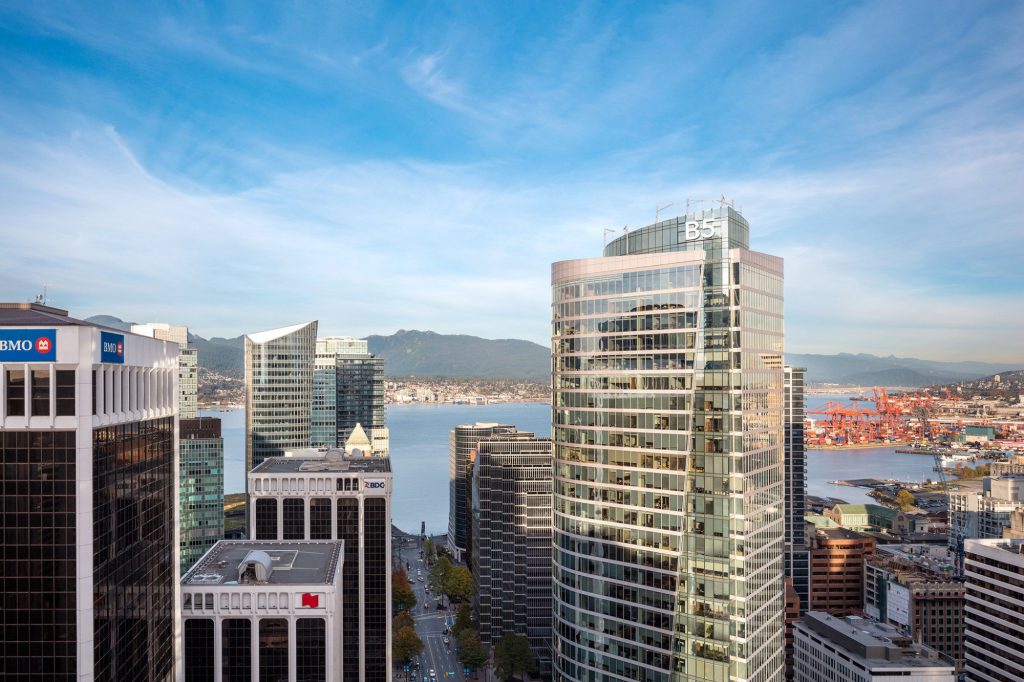 you will feel right at home
Evelyn Rager A.:" The Hyatt Regency was nice, and a great location."
Bill L.; "Hyatt Regency Vancouver is next door to the train station for the airport train. It is not a long walk to the port from there. The closest hotels to the port are a couple of Fairmonts."
Located in the heart of downtown, Hyatt Regency Vancouver is the perfect location to stay for cruise travelers. Guests will enjoy easy access to exciting attractions, like the unique shops of Robson Street and Stanley Park.
From the moment you arrive at our downtown Vancouver hotel near the Vancouver Convention Centre, you will feel right at home.
All the guestrooms rooms and suites include premium amenities such as signature Hyatt Grand Beds®, large wall-mounted HDTVs, complimentary Wi-Fi, and an iHome stereo with iPod® docking station. You can upgrade to a Junior Suite and enjoy an open living room design, pull out sofa, and connecting bedroom.
Guests of Hyatt Regency Vancouver can get the cruise luxury feel in the soothing world of Life Luxe Spa.
'Unique programs have been developed specifically for the guest on the go, so perfect as a pre-cruise treat.'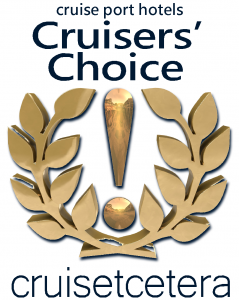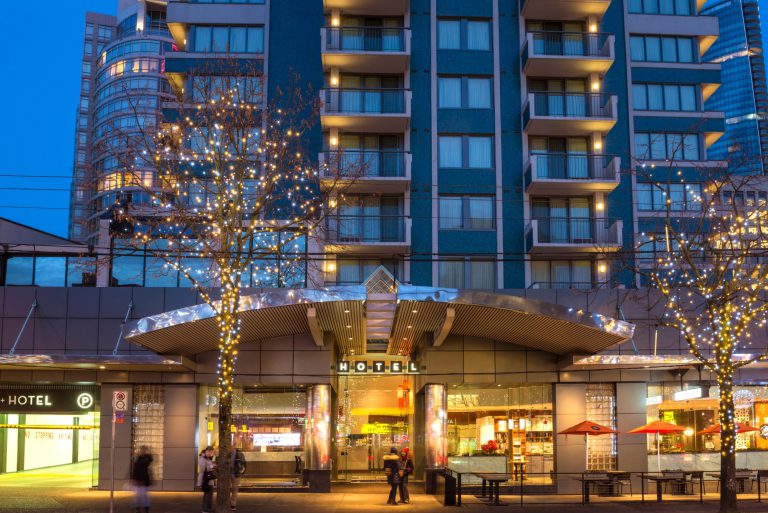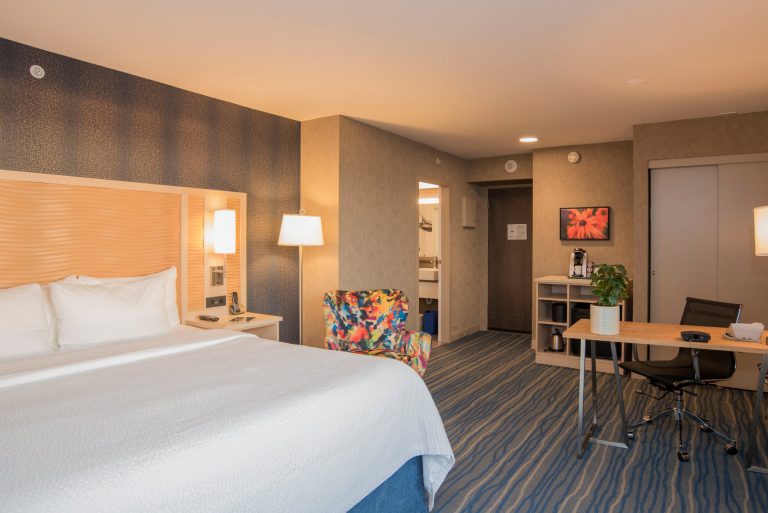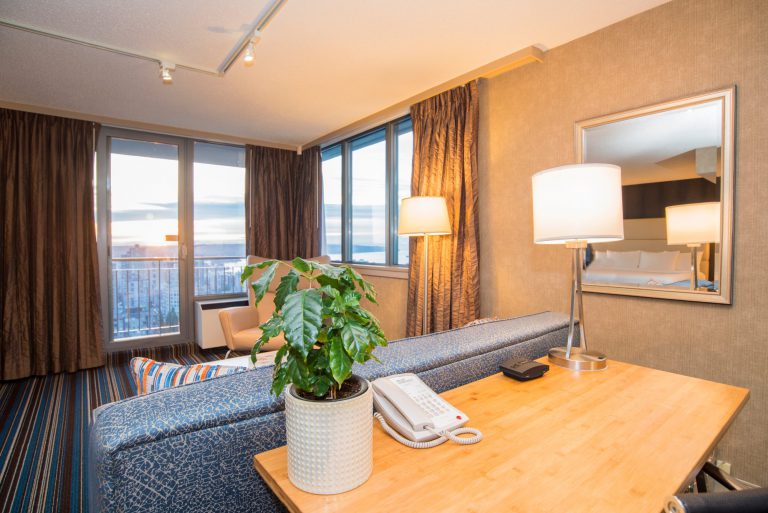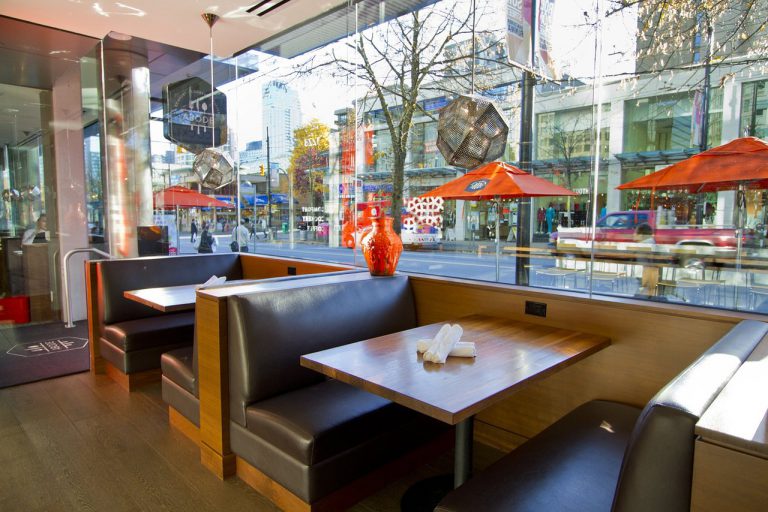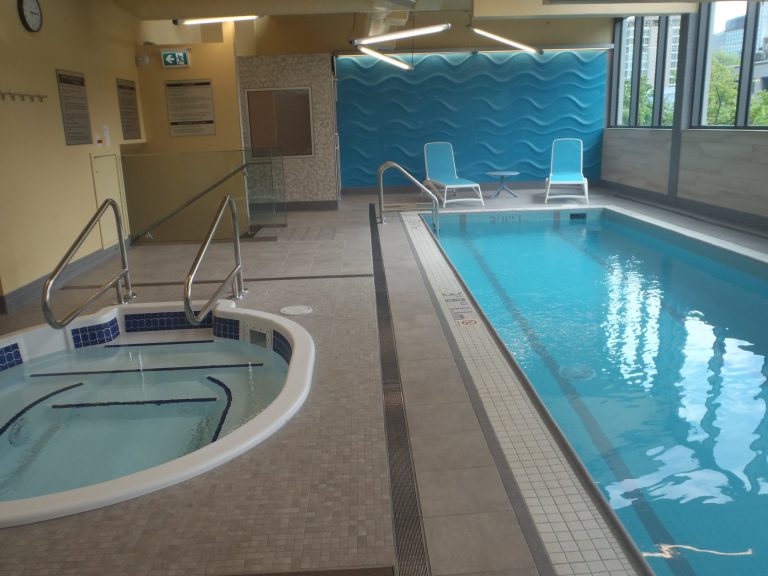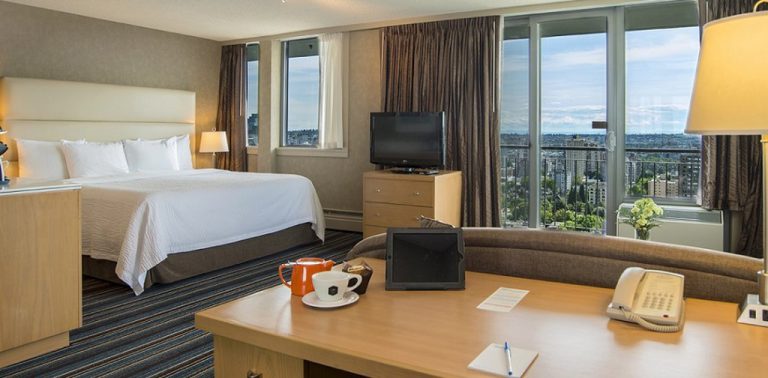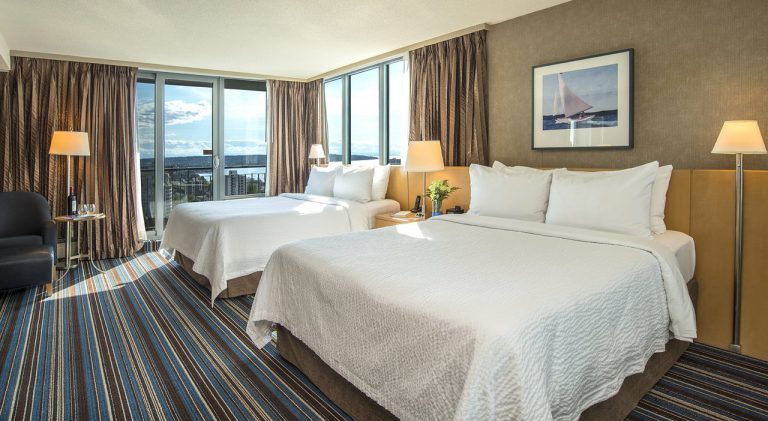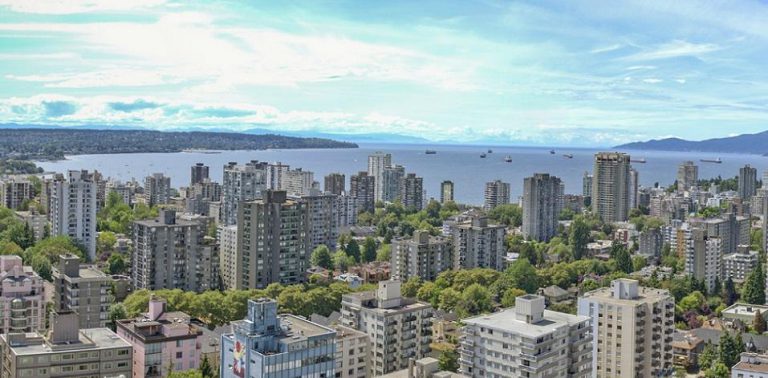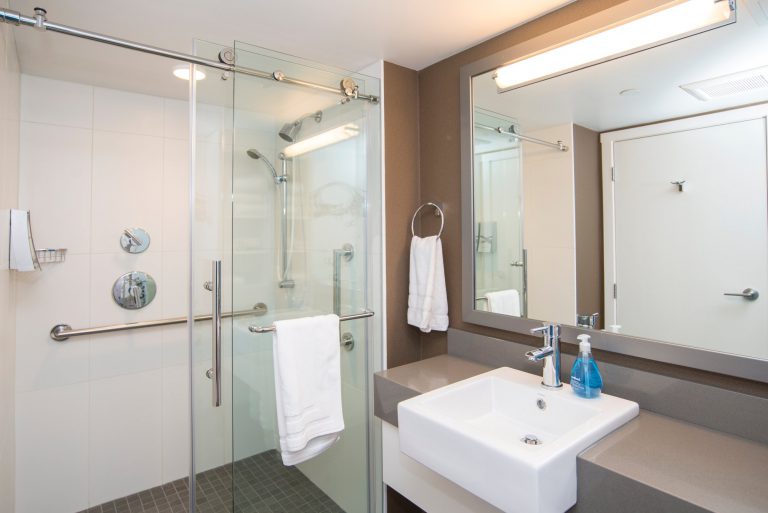 SMART + URBAN + HOME
Cathy M.: "In 2017, I did an Alaska cruise out of Vancouver. I chose to stay at the Blue Horizon hotel, which was not far from the port. Every room is a corner room with a balcony, and the rates were reasonable. It's within walking distance of plenty of places to eat. While there, I did a food tour of the Granville Market, which I really enjoyed."
Debi Goltry T.; "We have stayed at the Blue Horizon twice and thought it was a great location, very clean and reasonably priced. It is walkable to the cruise ships or a $10 cab ride away."
This is an independent Boutique hotel located on Robson Street downtown Vancouver. All guest rooms are corner rooms with balconies. The amenities include WiFi, bathrobes, docking stations, in-room safes, 2 telephones, pay-per-view movies, and much more. Most of the guest rooms have newly designed walk-in showers. Only a few have bathtubs and are on a request basis.
The Pool + Fitness Area is a great place to start your day or unwind after a day of exploring. The ABODE lobby restaurant is open every day and serves fresh local cuisine. The hotel is Eco-friendly and rated 4 green keys out of 5.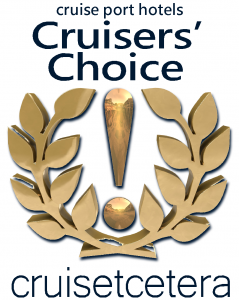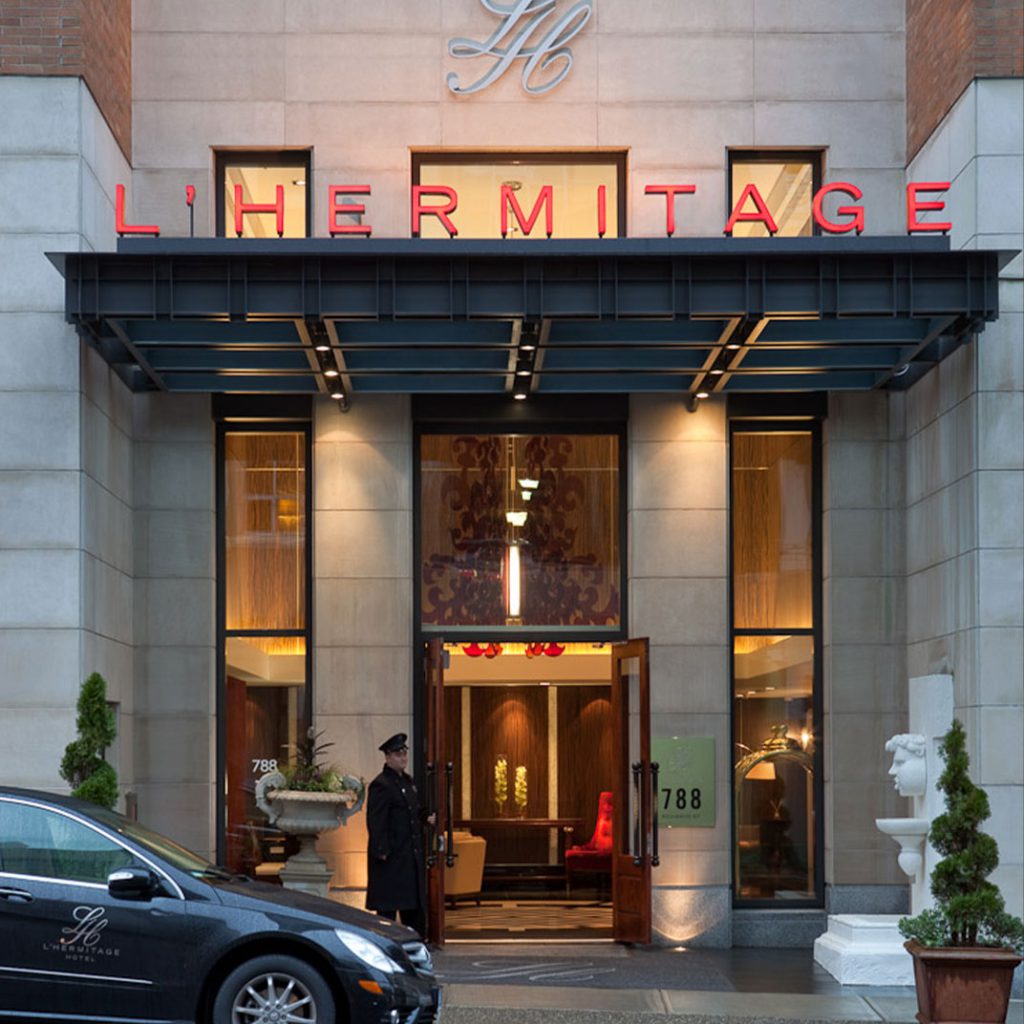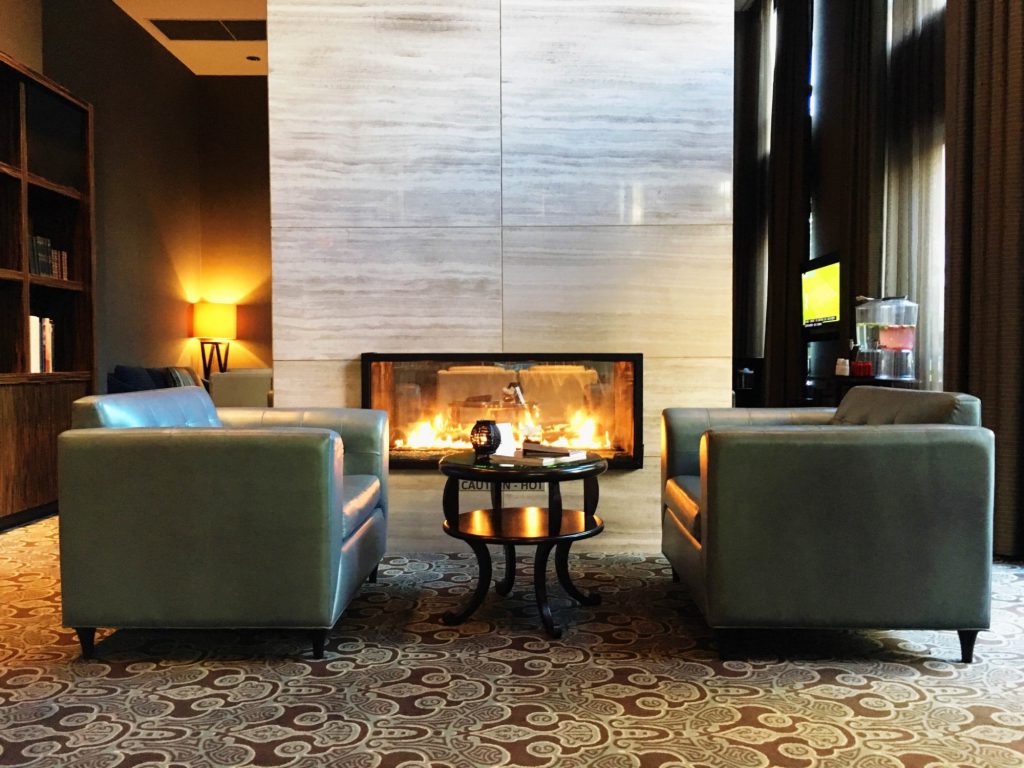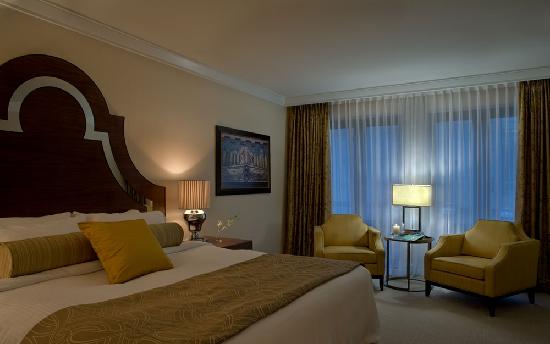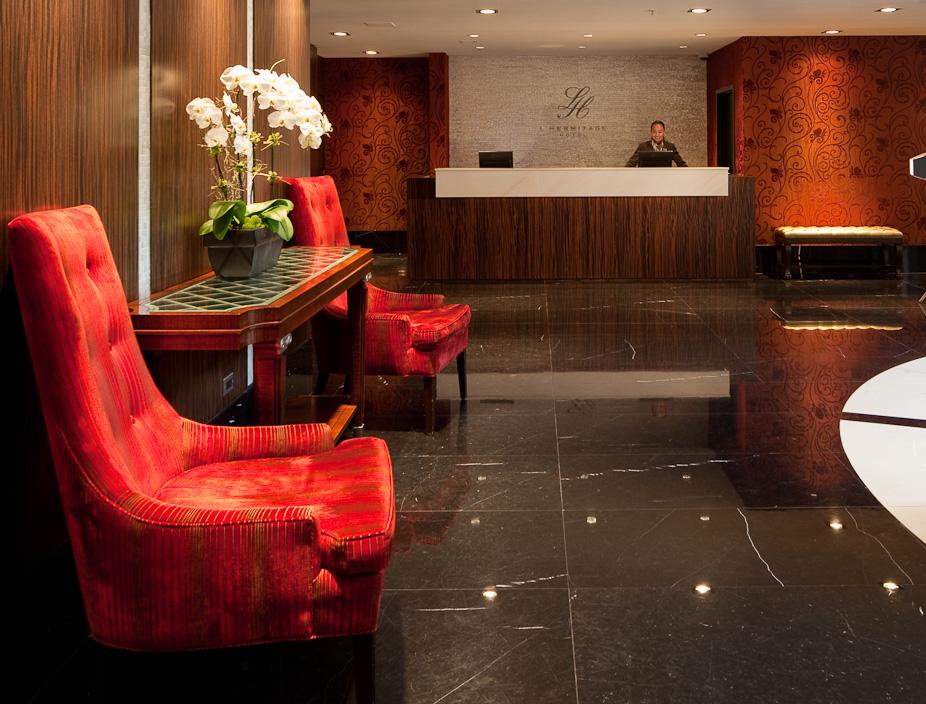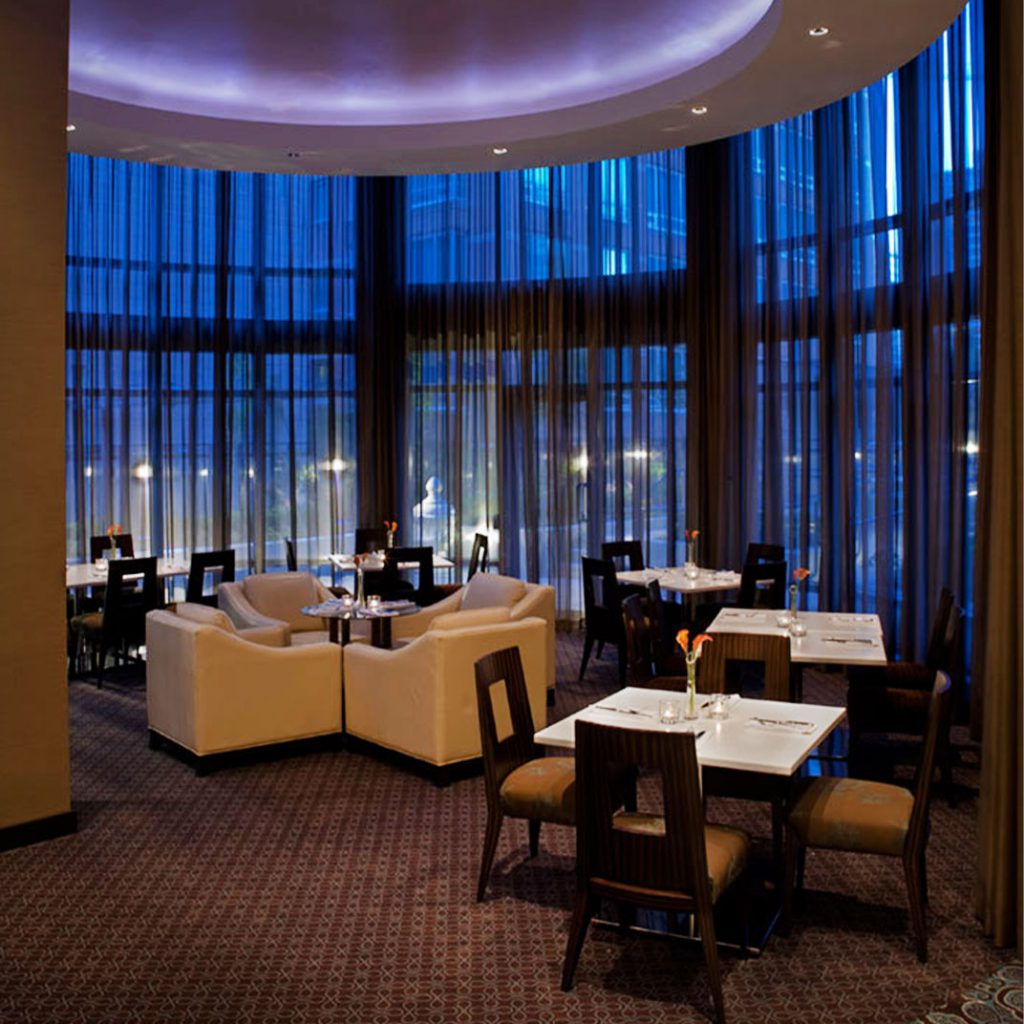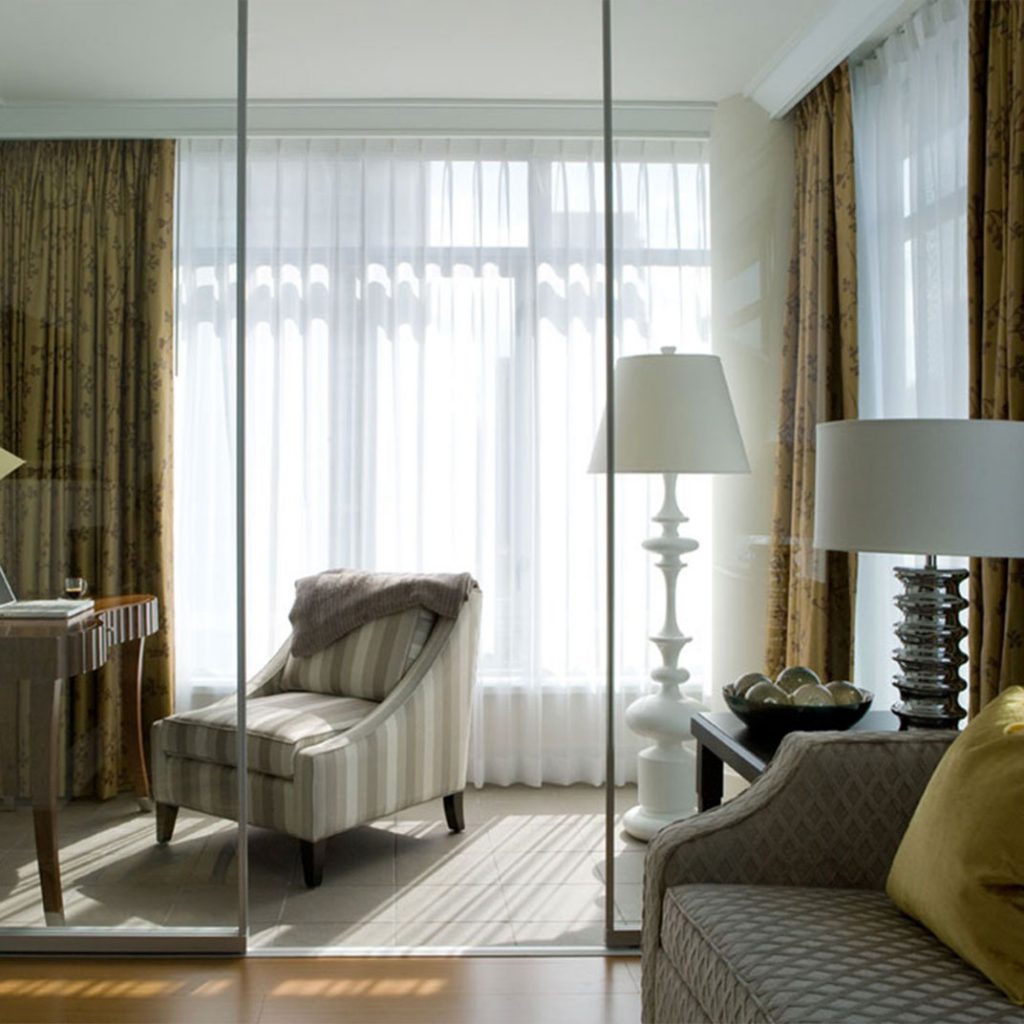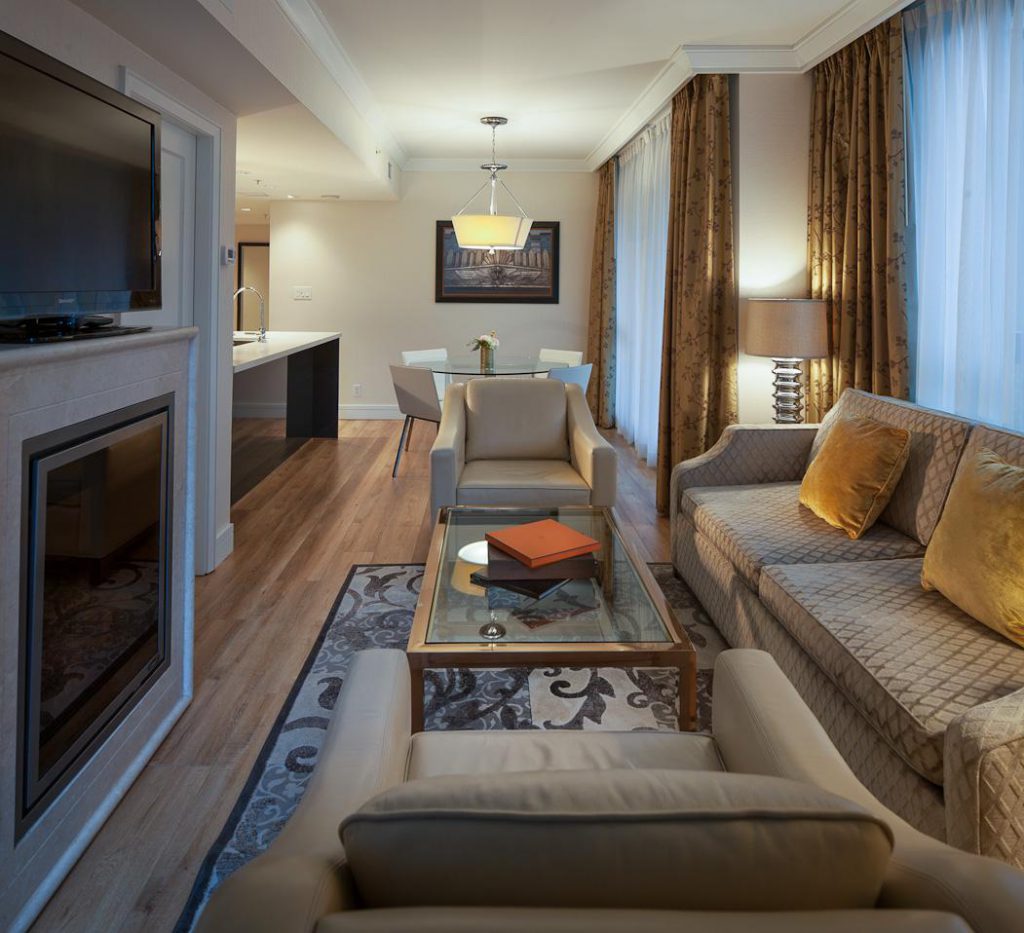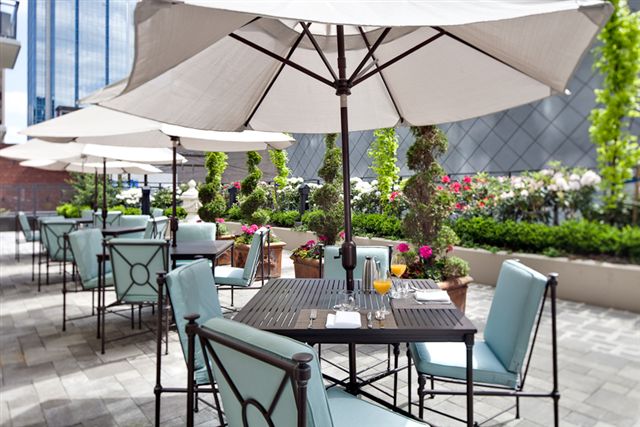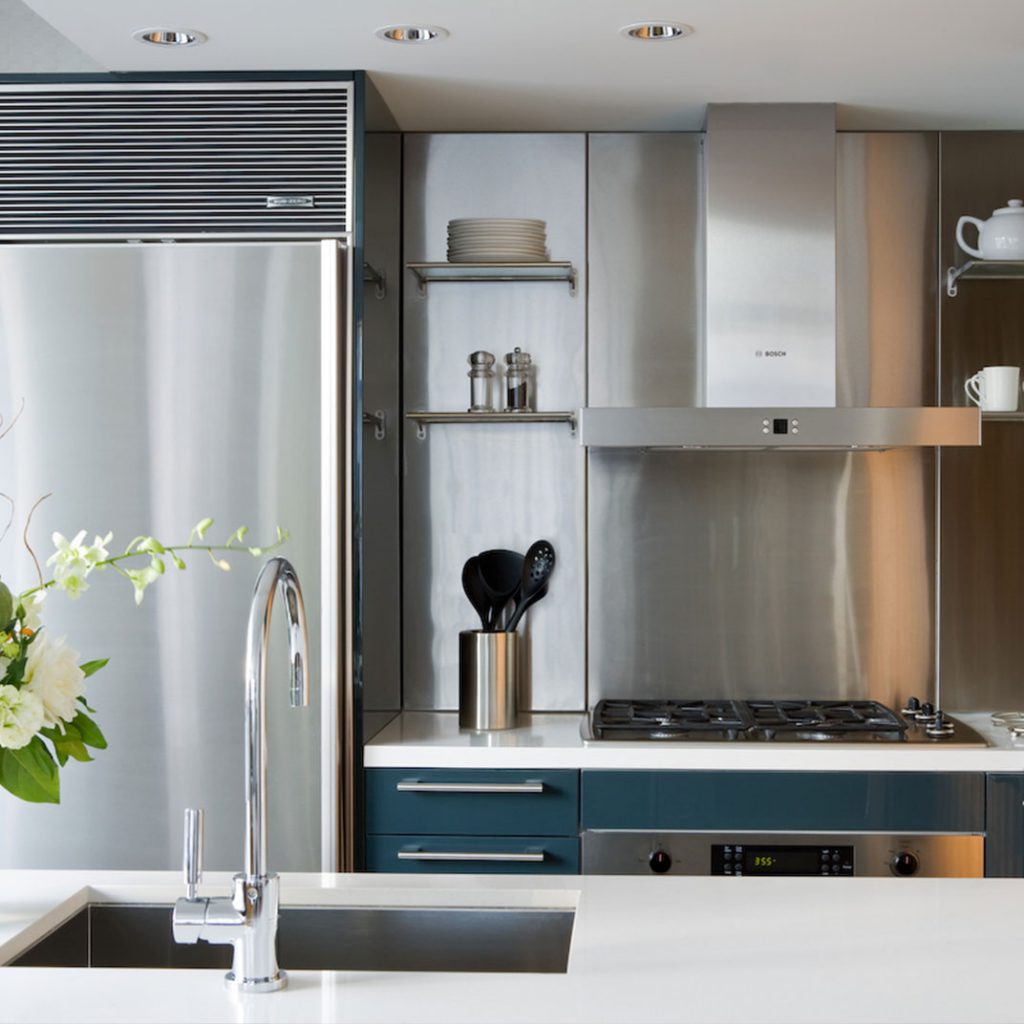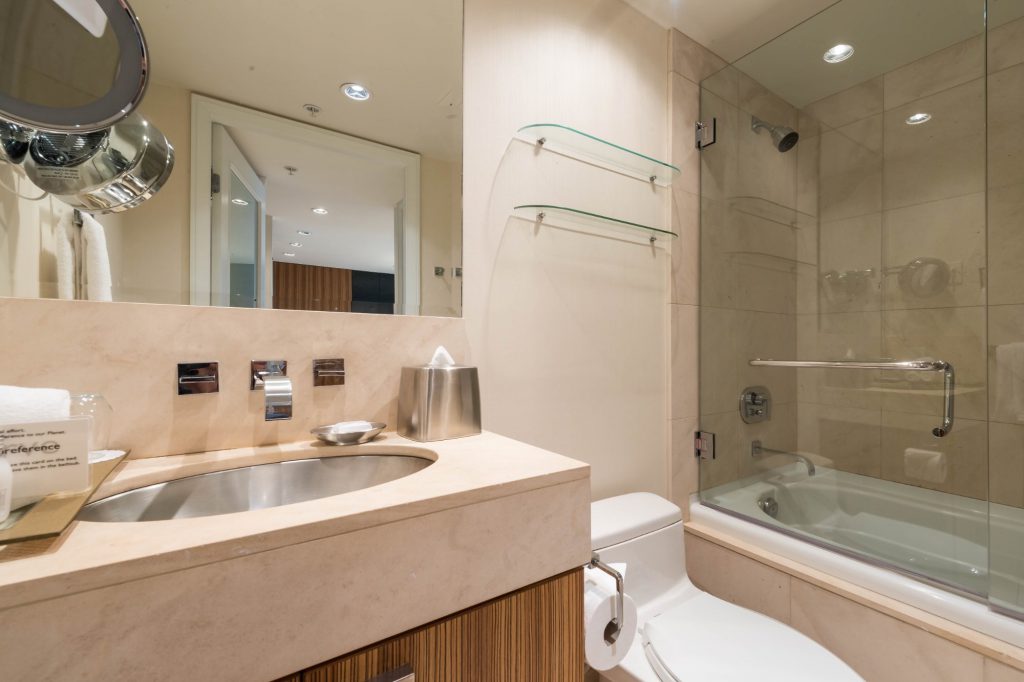 Welcome to Vancouver chic
Though like many West Coast city Vancouver is perhaps known for its funky side, its youthful side, its design-happy hipster side, it's also a city that can do grown-up with the best of them. This is no less true in the hospitality world than it is in any area of life. A case in point is L'Hermitage, an absolutely classic small luxury hotel, right in the middle of downtown.
And while it conspicuously lacks anything you'd consider futuristic or envelope-pushing, classic, in this context, isn't at all the same thing as traditional, or typical. L'Hermitage is contemporary, clean-lined, coolly stylish, but in a way that's supremely accessible, always welcoming, never alienating. In principle, it's as aesthetically appealing to the most conservative of business travelers as it is to the visually literate boutique enthusiast.
Aesthetics, of course, are only half the package. HD plasma screens, king beds, marble baths, and Nespresso machines are also just about universal in their appeal. Every room beyond the "Petite" comes with a fireplace, and the signature suites add kitchens (finished in stainless steel) as well as washers and dryers — a residential touch that goes far beyond the typical downtown hotel. Add a signature restaurant, in this case, named Q4 'al Centro,' and the package is complete: not a revolution, simply an excellent hotel.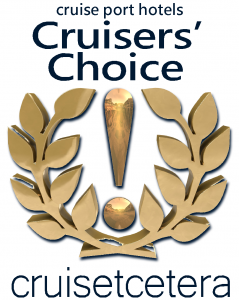 Luxury Downtown Waterfront Hotel
Ann B.; "Auberge Vancouver: walking distance to the cruise port and in the city centre. Good hotel."
The Auberge Hotel is situated in the Terminal City Tower and is a landmark on the downtown Vancouver skyline. It offers breathtaking views of the picturesque waterfront and mountain backdrop and is the luxury hotel of choice for leisure and business travellers looking to make the most of their Vancouver experience.
Nothing beats the convenience of having everything at your doorstep. With the multitude of shopping, dining and entertainment attractions that surround the Auberge Hotel, your choices are limitless. You'll be able to walk to the Vancouver Convention Centre and Canada Place Cruise Ship Terminal as well as Stanley Park, the Vancouver Aquarium, historic Gastown, and the trendy eateries and nightlife in Yaletown.
Every member of the Auberge's staff is committed to making your stay with us perfect. Their staff will help with the details of your visit from recommending the best restaurants to carrying your bags to the cruise ship terminal.
Large rooms and suites with well-thought-out floorplans encompass magnificent views of the city's skyline, harbour and mountains.
Take a dip in the 25-metre indoor ozone-treated pool or large indoor whirlpool, enjoy the gym, squash courts, saunas, steam rooms, and beautifully furnished outdoor terrace.
By land, sea, or air, getting here is easy. By car, The St. Regis hotel in Vancouver is just thirty minutes from the Vancouver International Airport via the Canada Line train, and only five minutes from the float and cruise ship terminals. From door to port, the Canada Place cruise terminal is within walking distance of the hotel. St. Regis is accessible to all major ferry terminals and highways.
Secure underground parking is available for $30 (plus taxes) per day including unlimited in and out privileges.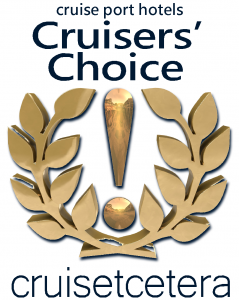 More than you expect, everything you deserve
Gwen F.; "At Regis Hotel includes a nice breakfast and taxi should be about 10-15 Canadian dollars to ship. Right next door is Gothams Steakhouse."
Carol P; "We loved St Regis! Walked to the port – easy & quick."
Perfectly located in the heart of the city, the independent, 100% Canadian-owned and operated St. Regis Hotel is Vancouver's best choice for warm, personal service and stylish boutique accommodations. Within steps of every downtown attraction including the Convention Centre, Cruise Ship Terminal and the city's best shopping like Nordstrom, Holt Renfrew, and Versace, the St. Regis Hotel is ideal for every visit to Vancouver. 
The St. Regis Hotel has been welcoming visitors to Vancouver for over a century and its heritage building has been completely renovated to the highest level of modern comfort and finish. The rooms are fitted with all modern conveniences and every winter, each room is taken out of service so that it can be stripped, deep cleaned, and refurbished to ensure every room is always in perfect, as-new condition.  
A recipient of numerous service awards including TripAdvisor Travellers Choice Best of the Best Award, and Awards of Excellence, Forbes Recommended Hotel Awards, and an Orbitz "Best in Stay" Award, the St. Regis Hotel is pleased to offer "more than you expect, everything you deserve." 
Vancouver is the perfect place for a vacation, conference, or meeting. When you travel here you will appreciate the perfect location of the St. Regis Hotel which puts all downtown Vancouver attractions and business destinations within easy reach. 
Every room rate includes complimentary business class inclusions: full American breakfast for two, Wi-Fi, local and WORLDWIDE phone calls, access to the business centre, printing and faxing, and FIJI bottled water replenished daily. 
Stunning rooms, the most perfect location, and award-winning service make the St. Regis Hotel your first choice in Downtown Vancouver.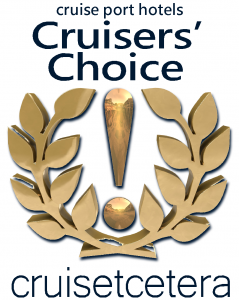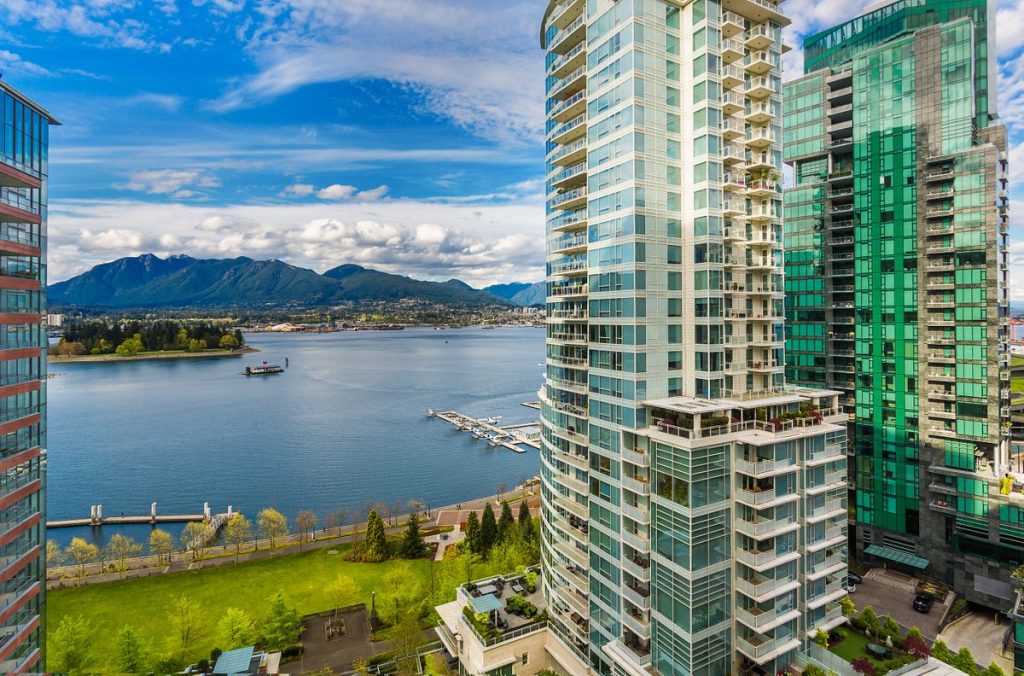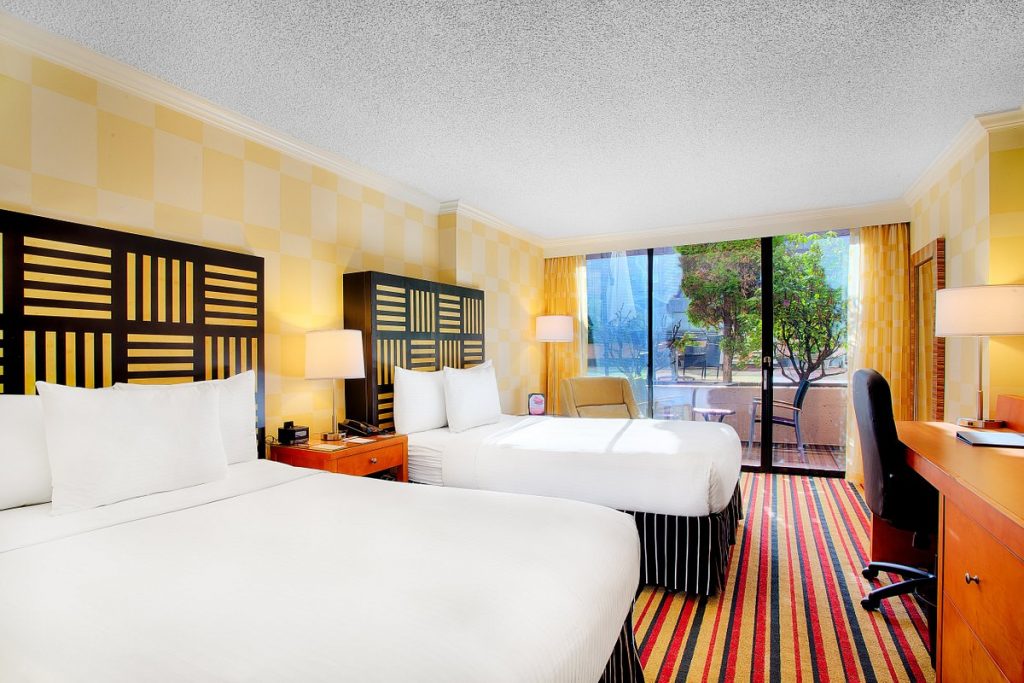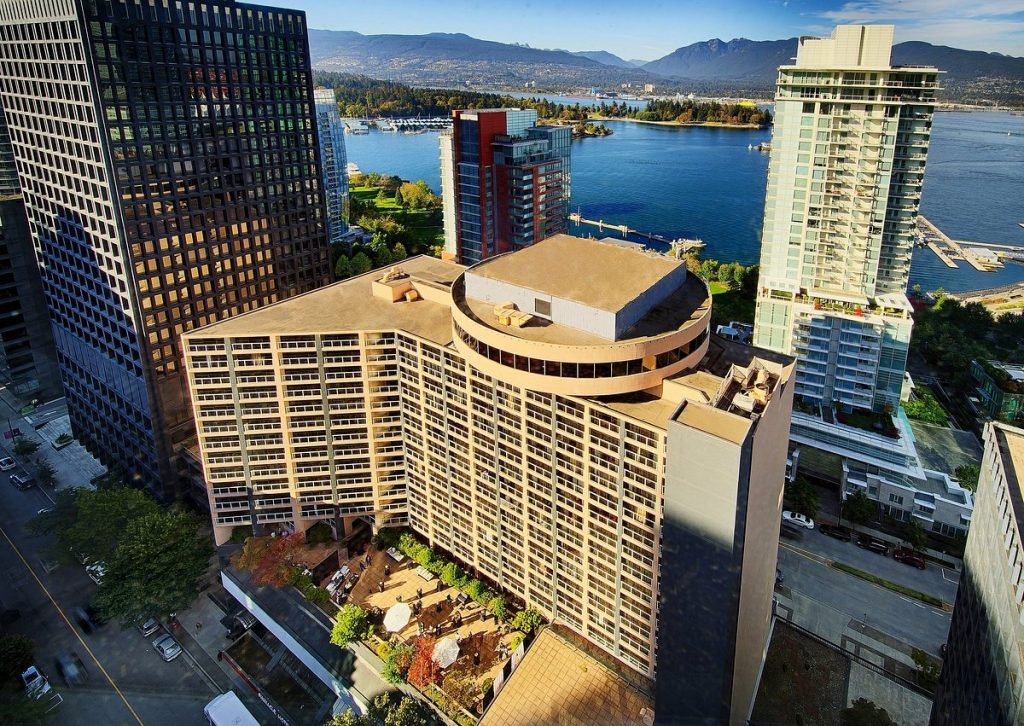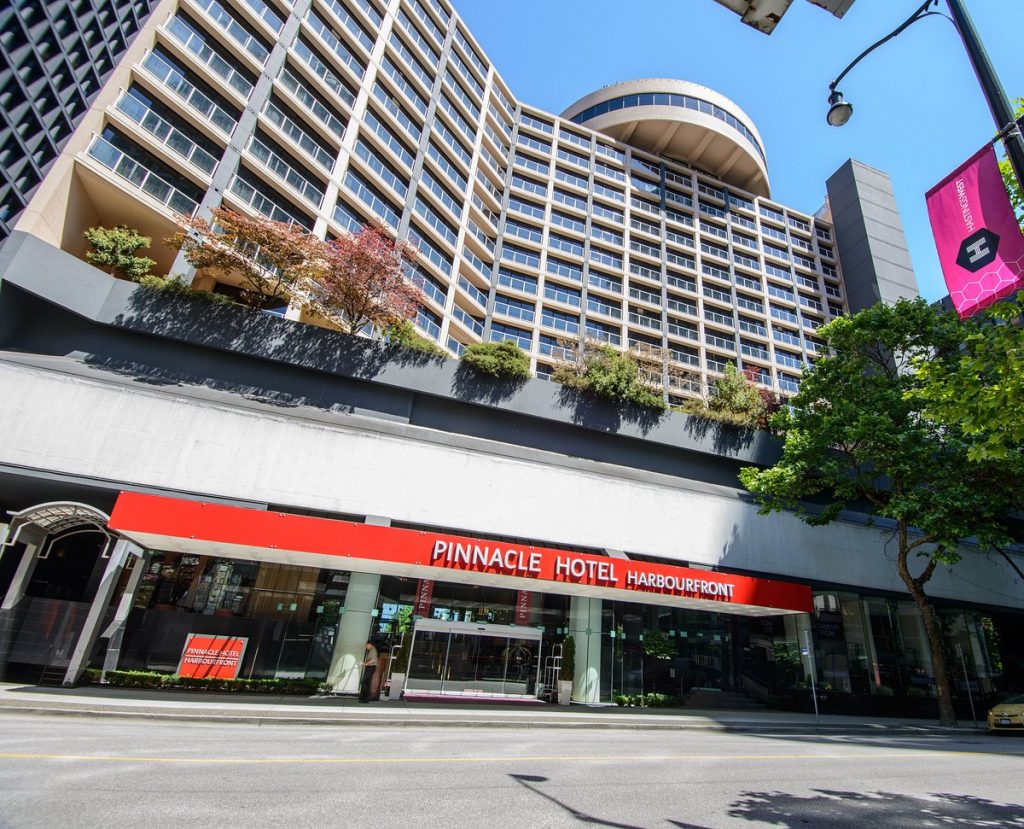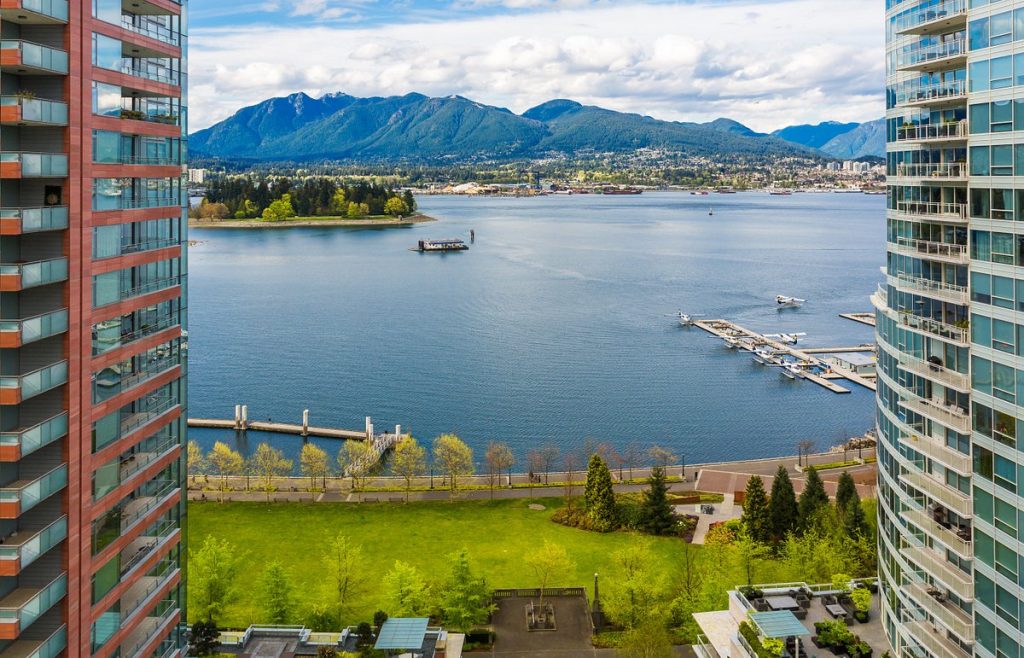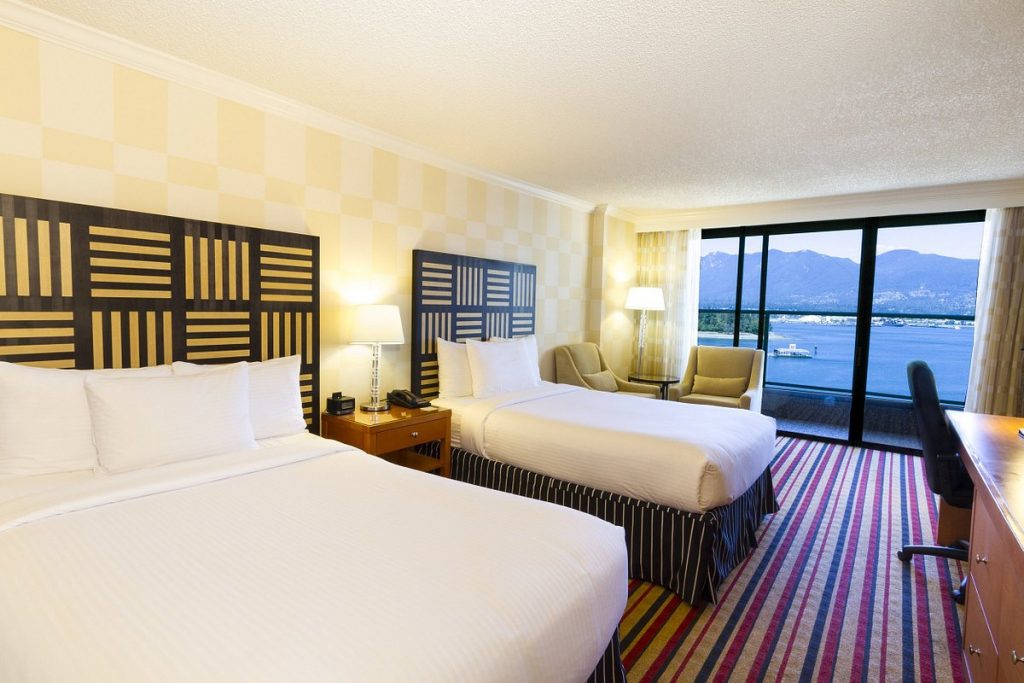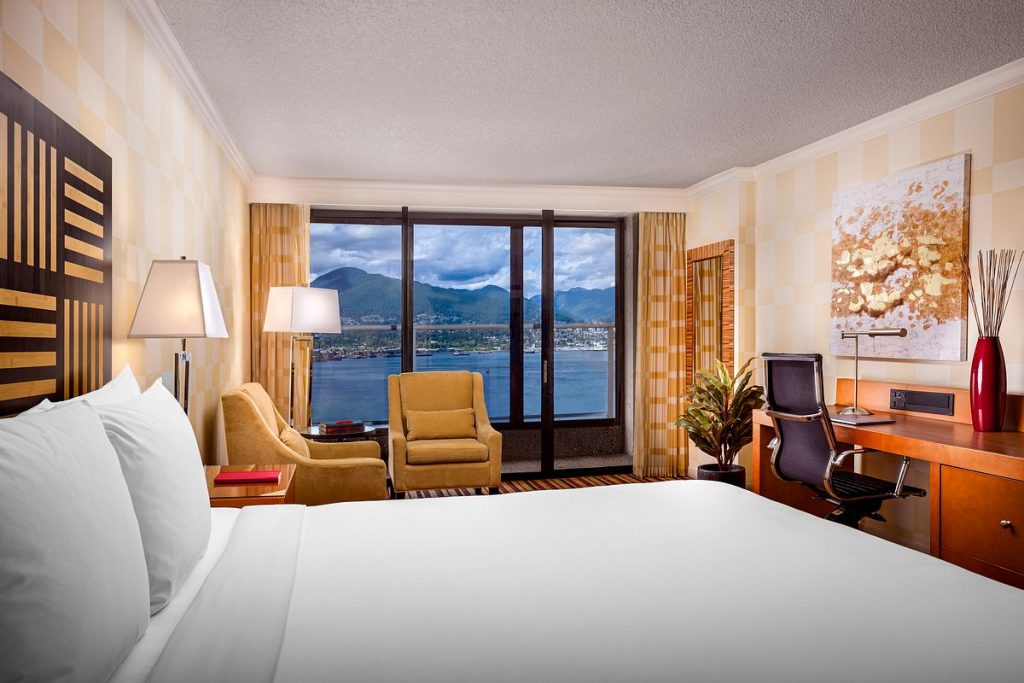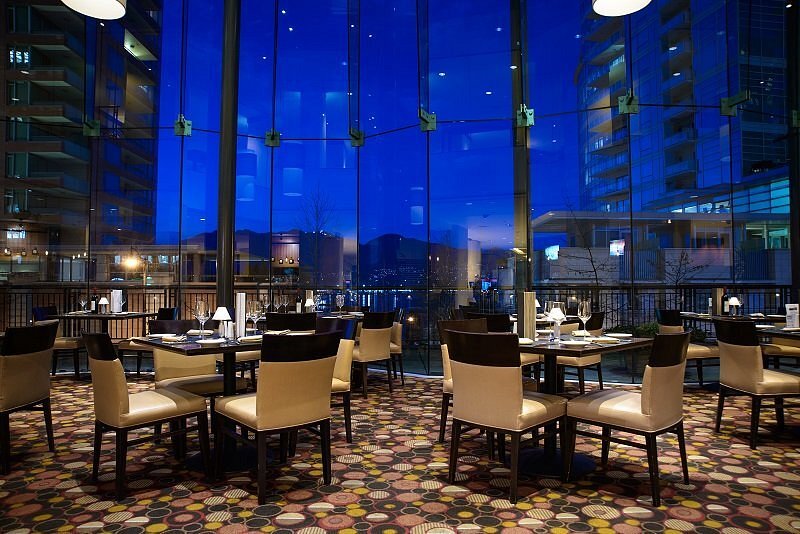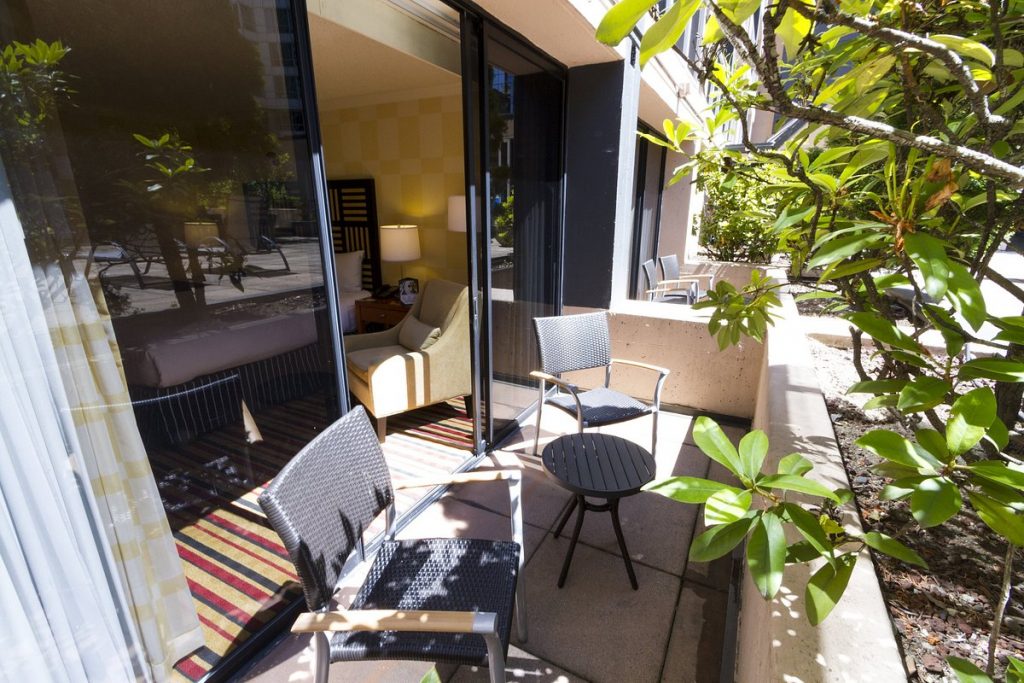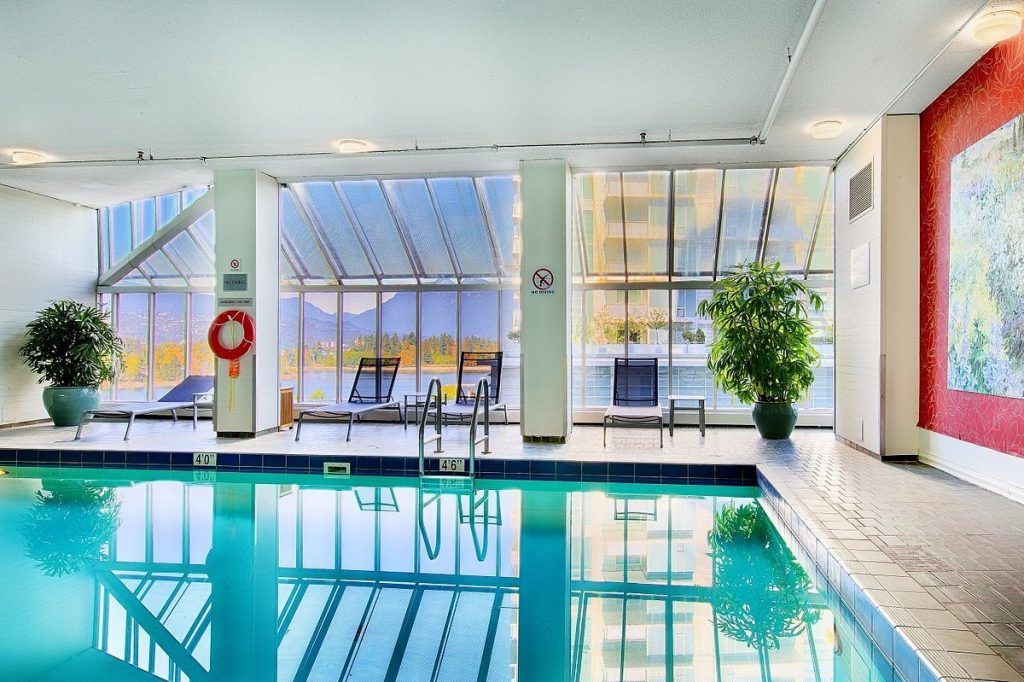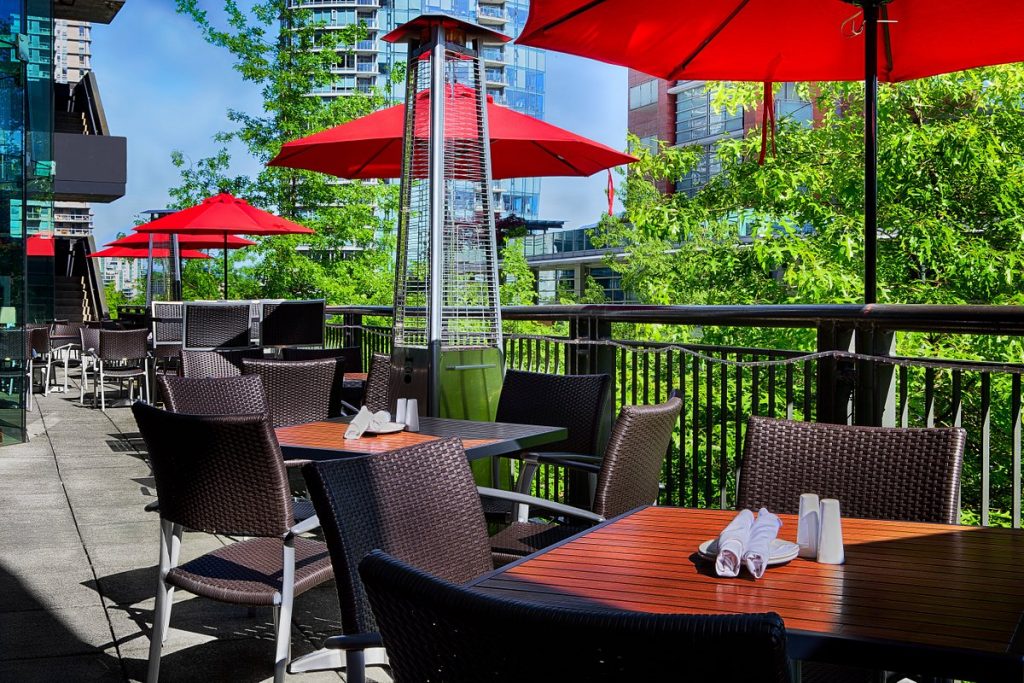 a new kind of boutique hotel experience
Della J.; "Pinnacle Waterfront Hotel is nice, as close as Pan Pacific, half the price."
Jennifer Gilmour-N.; "A great option that is reasonably priced and within walking distance of the cruise ship terminal is the Pinnacle Hotel Harbourfront. Good location for walking along the harbour and even over to Stanley Park. Stayed there a couple of years ago before our Alaskan cruise. Just stayed there a few weeks ago for a few days."
This hotel has been a fixture of Vancouver's Coal Harbour neighbourhood for several decades, however; 2015 marked a new chapter for the Hotel, becoming the latest addition to the Pinnacle family of hotels.
With a new vision for the iconic Vancouver hotel, focusing on guest amenities such as complimentary WiFi throughout the hotel and complimentary use of hotel bikes (Temporarily Unavailable), Pinnacle Hotel Harbourfront offers guest driven amenities right where you want to be.
Upgraded room amenities, state-of-the-art conference facilities, and new complementary services like high-speed Wi-Fi, bottled water are just a few of the changes that Pinnacle has made at Harbourfront to bring a new kind of boutique hotel experience to downtown Vancouver.
The spacious, modern rooms and suites offer the comfort and conveniences you expect from a leading hotel in a world-class city. Every room features free high-speed Wi-Fi, bottled water, an LCD TV and windows that open. As if that isn't refreshing enough already, you'll also enjoy complimentary bottled water when you stay in the upgraded rooms.
Overlooking a spectacular view of the Vancouver harbour, the indoor aquatic facility features a large swimming pool with a shallow end suitable for children.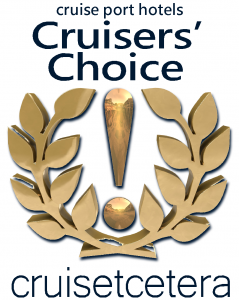 Classic Romance in Vancouver
Refined, luxurious, timeless: Le Soleil Vancouver stands tall amongst its peers: The Savoy in London and Le Crillon in Paris. It captivates with its magnificent decor and has earned its position as a boutique, 4-diamond property (AAA) from the moment it opened its doors in 1999 and continues to be recognized as one of Canada's top 25 most luxurious hotels.
The design is the elevation of flawless 18th-century Parisian decadence married to the sophistication of modern comfort, brought to every one of its 113 beautifully appointed suites, and each with separate bedrooms and seating areas. No detail is overlooked, and the staff is of the highest skill; ready and willing to transform your stay with a level of hospitality the equal of the finest around the world.
Style, elegance, romance and sensuality are the key French ingredients that are found in Hotel Le Soleil's 113 suites. Each is appointed with separate bedroom and seating areas. Accented in rich gold and crimson, fabrics and furniture were selected from local and European artisans. Beds are adorned with silk brocade coverlets, down pillows and down duvets that compliment the Biedermeier-style furnishings. The Italian marble bathrooms feature Aveda body care products.
Self-parking is available at $18 CAD per night.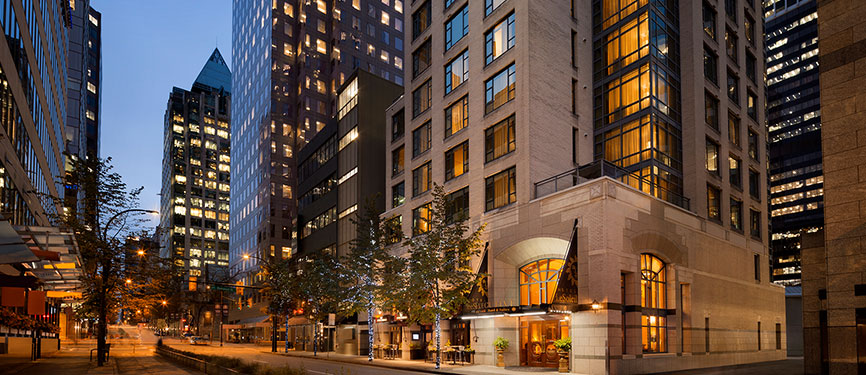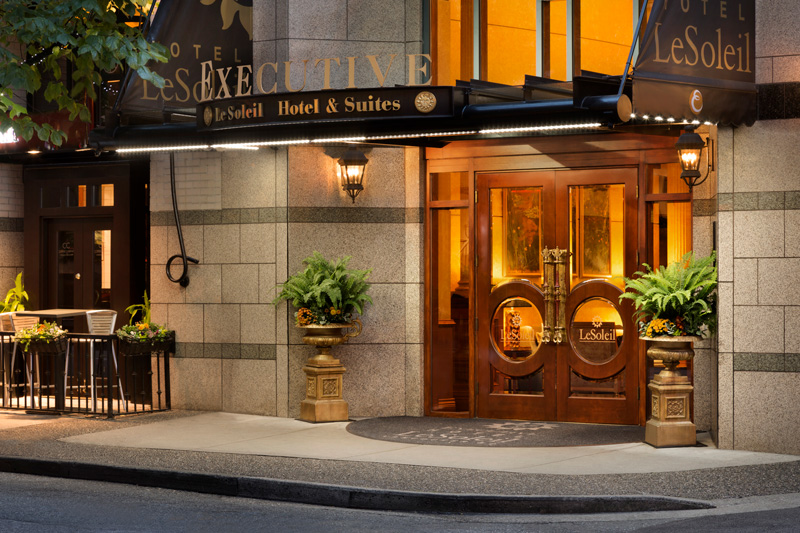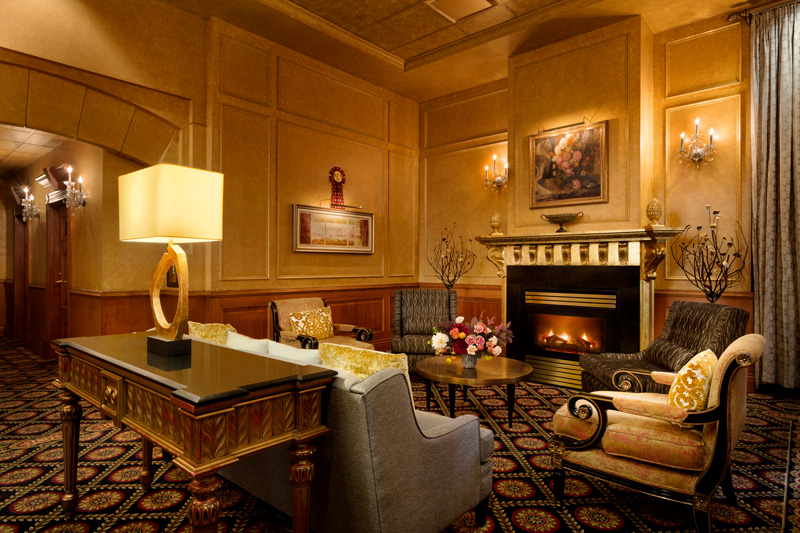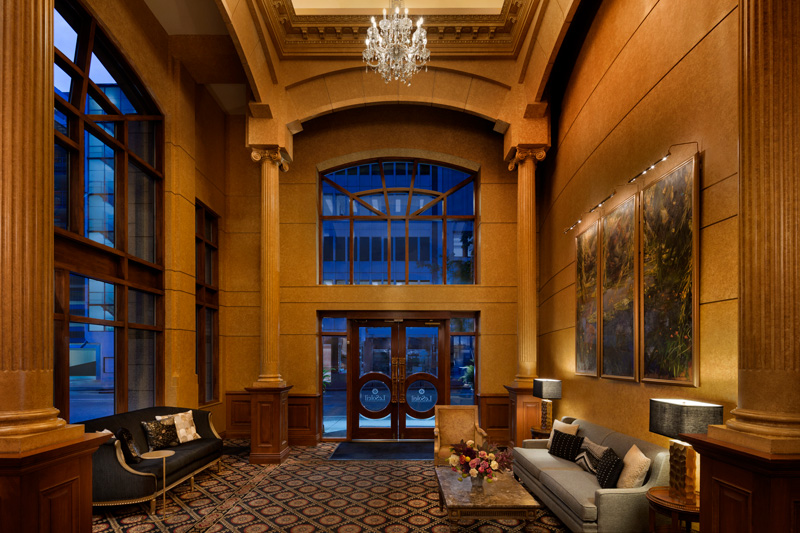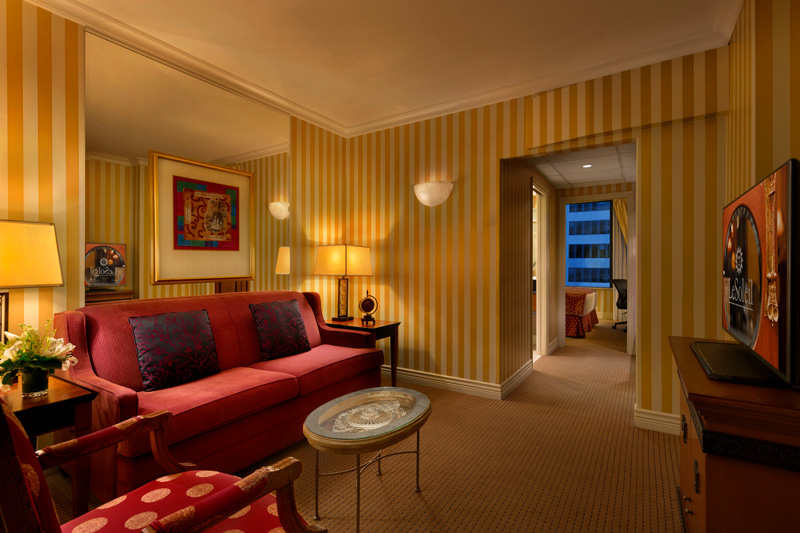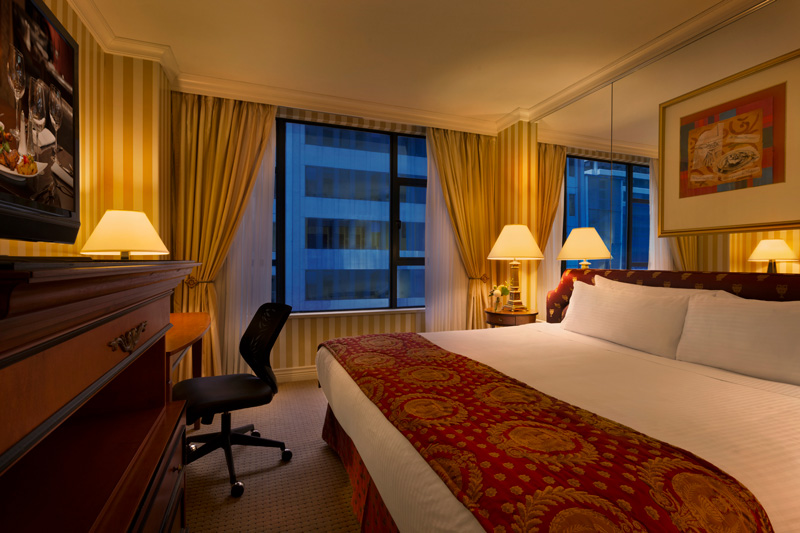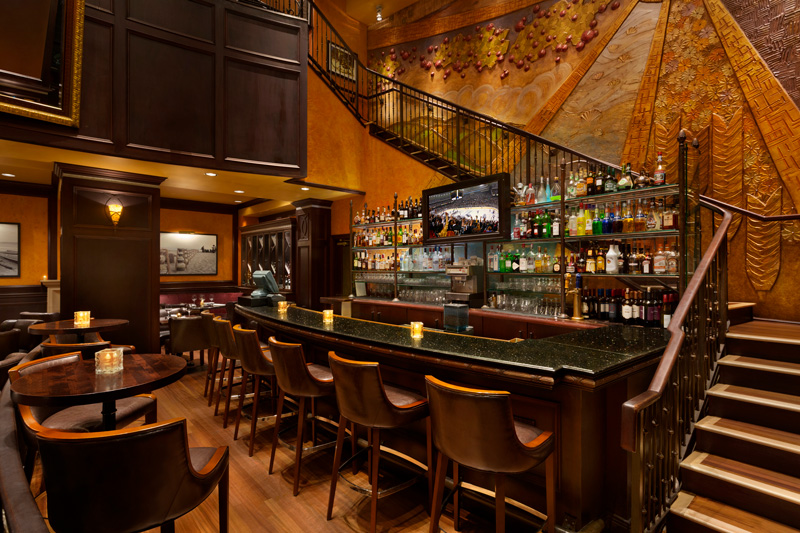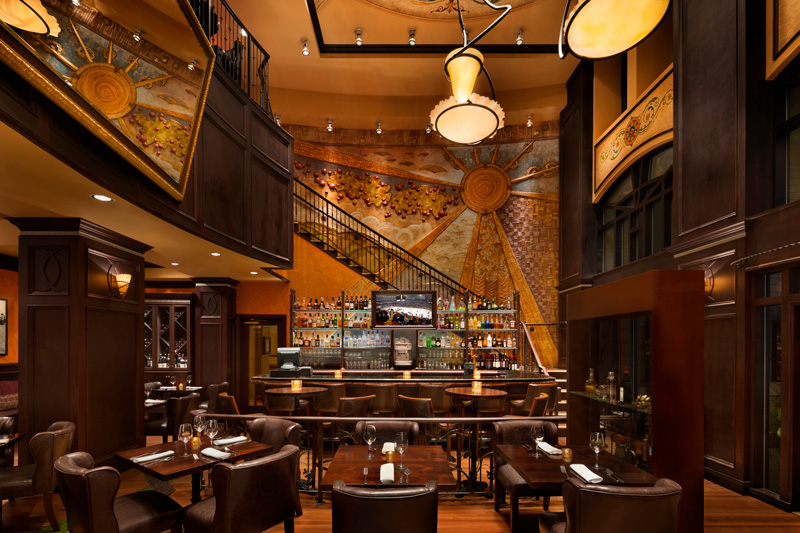 when you have a special request or can not find your hotel, you want a cheaper option or you have any questions? please contact us and we will send you a new top 3 based on your choice.
by e-mail: GERT@CRUISETCETERA.COM