Best cruise port hotels as picked and recommended by members of our groups: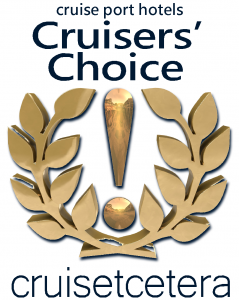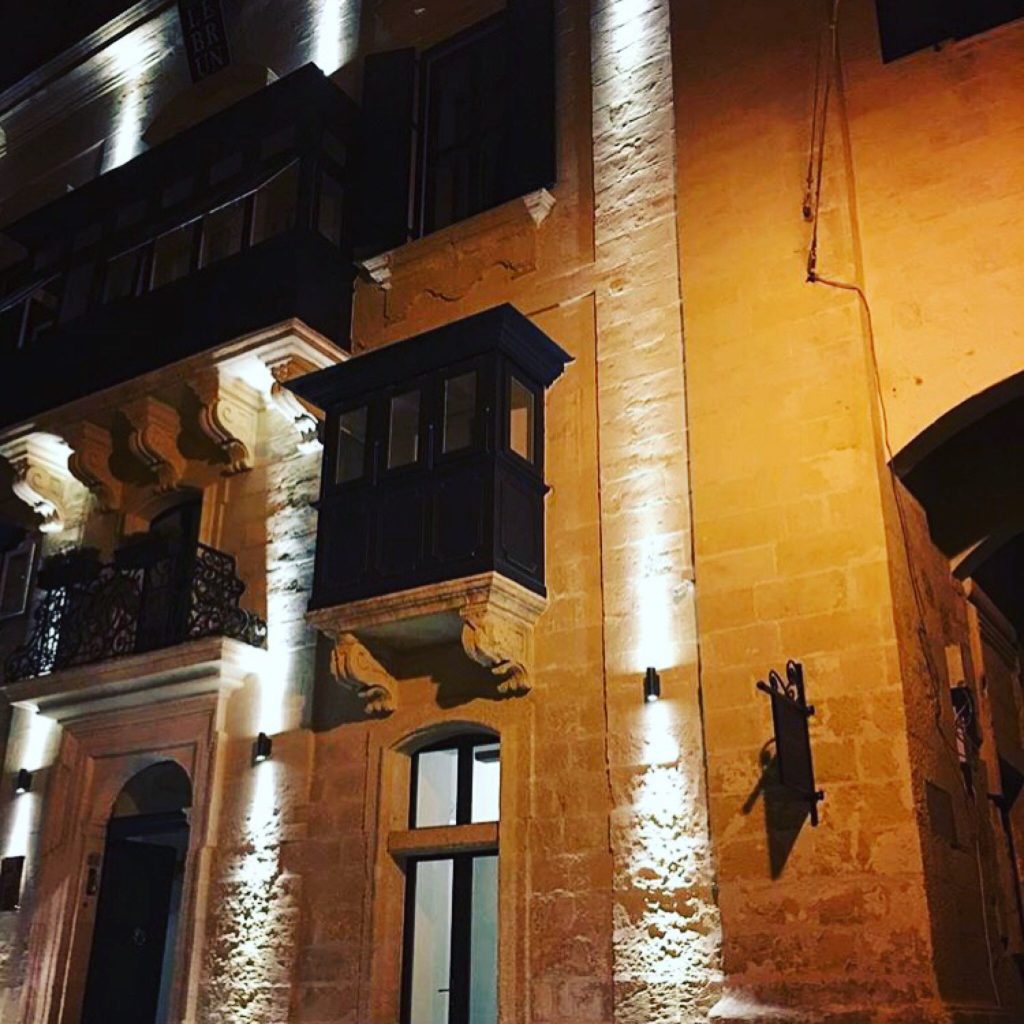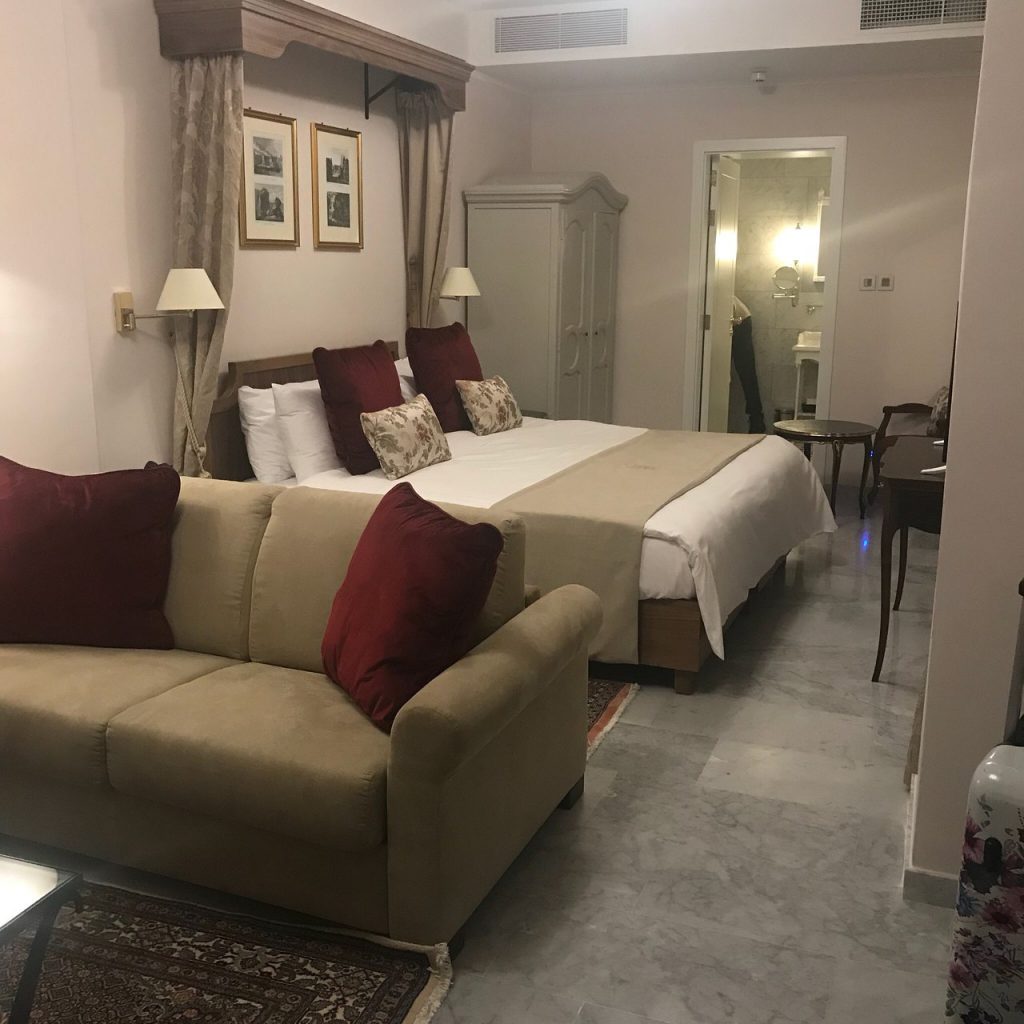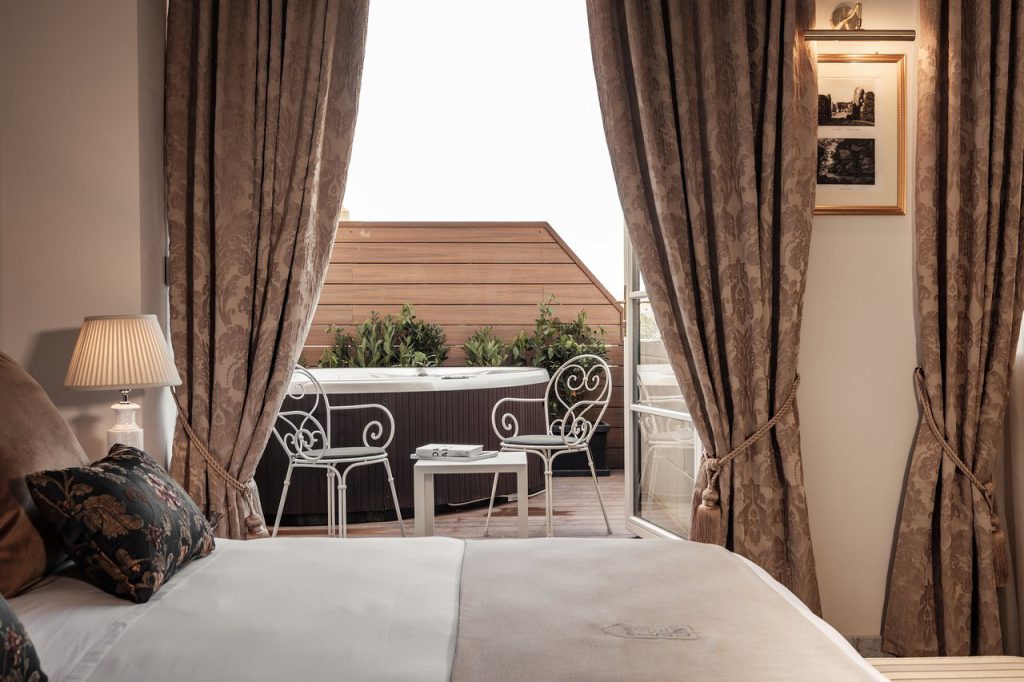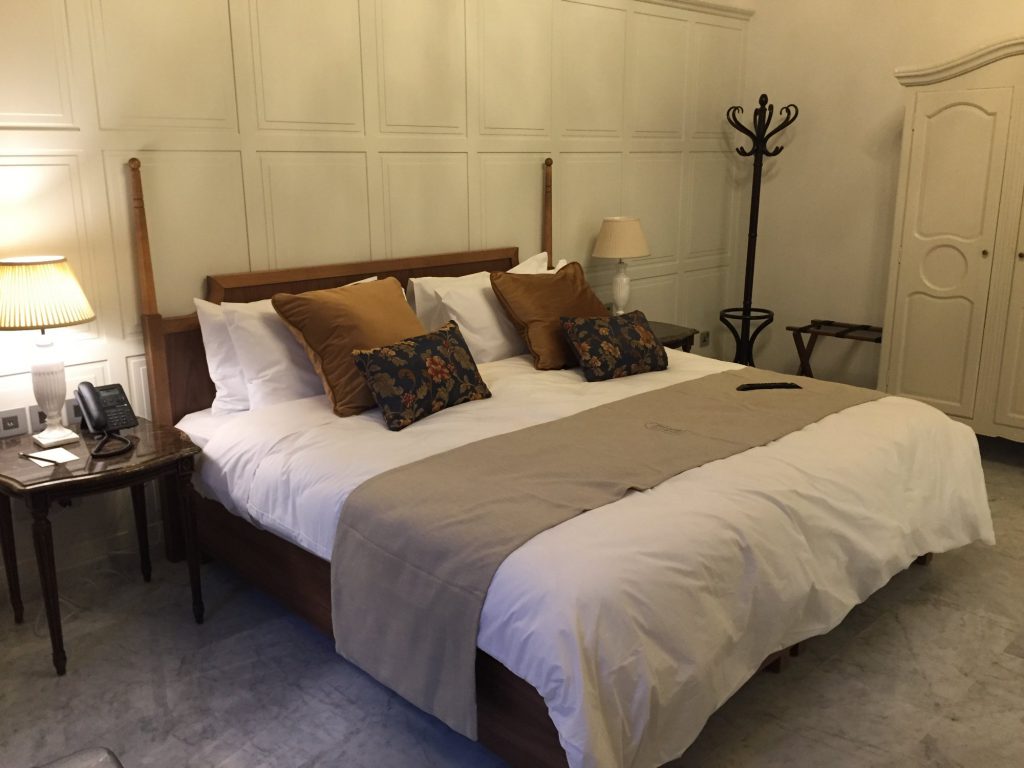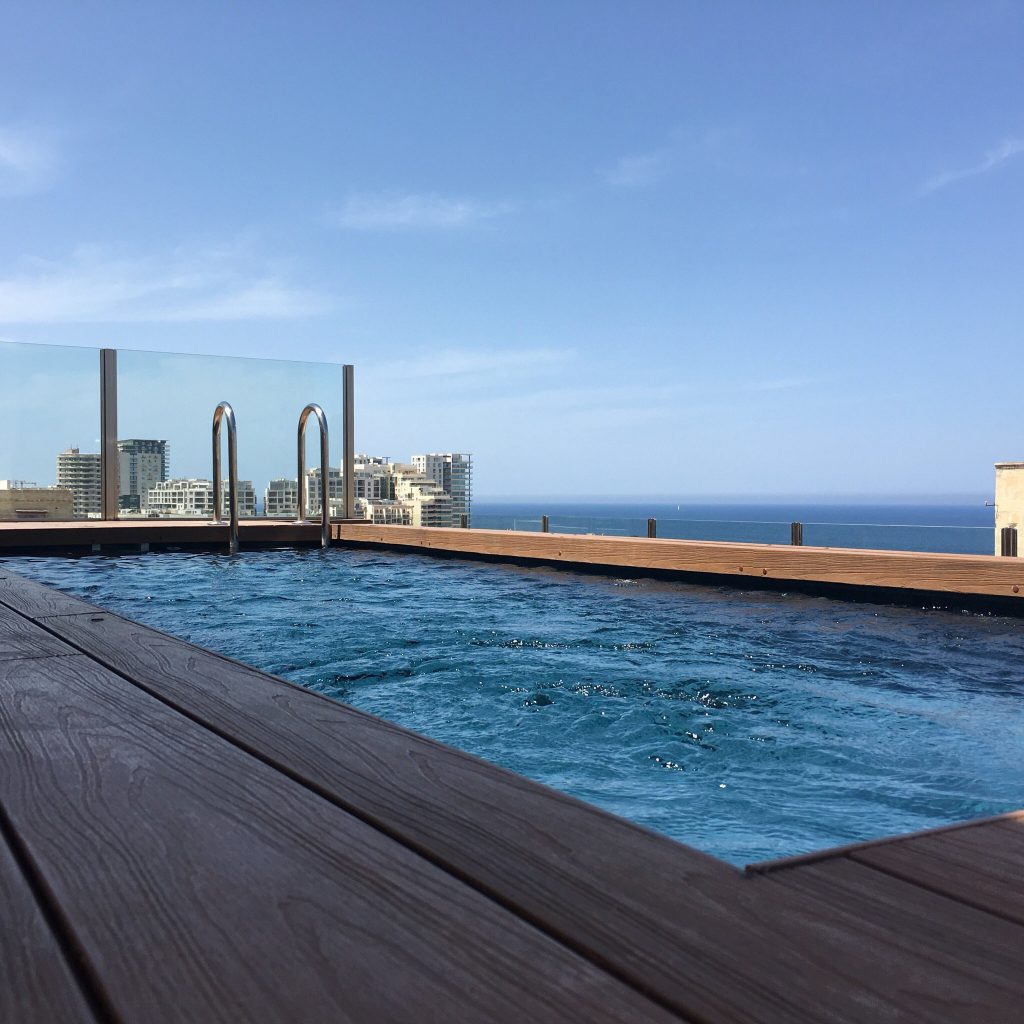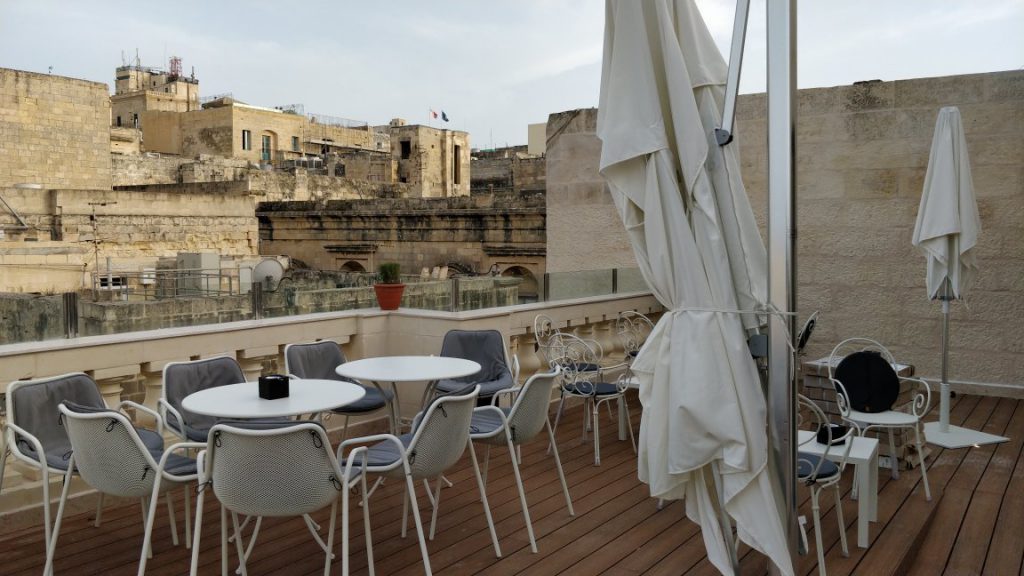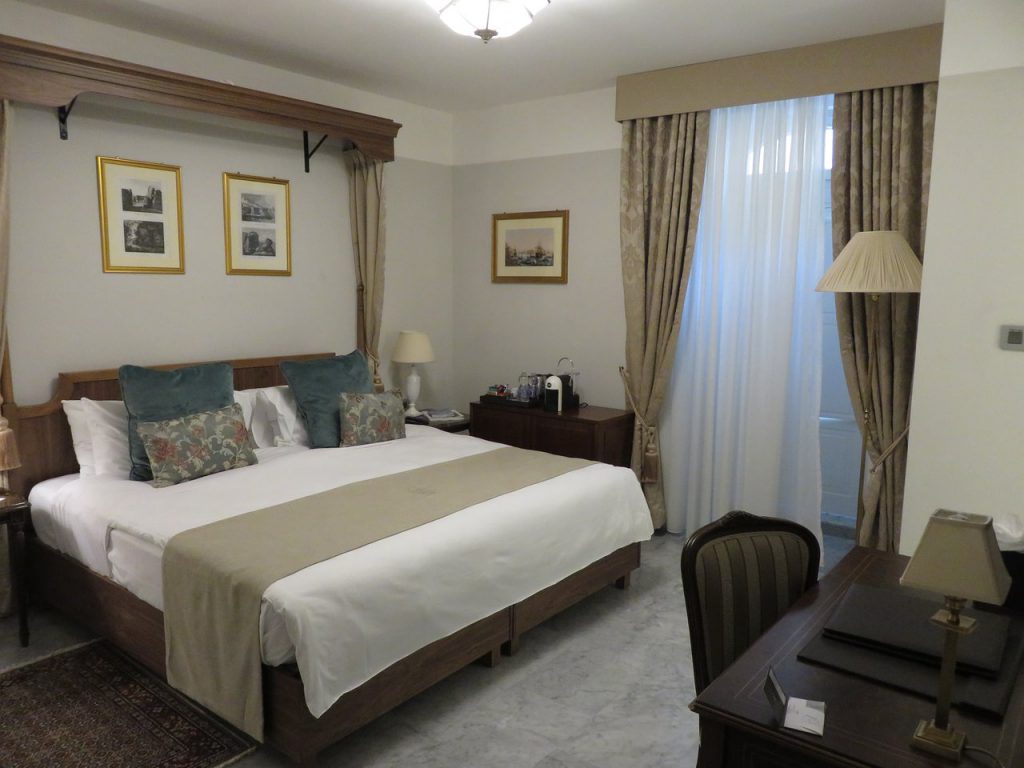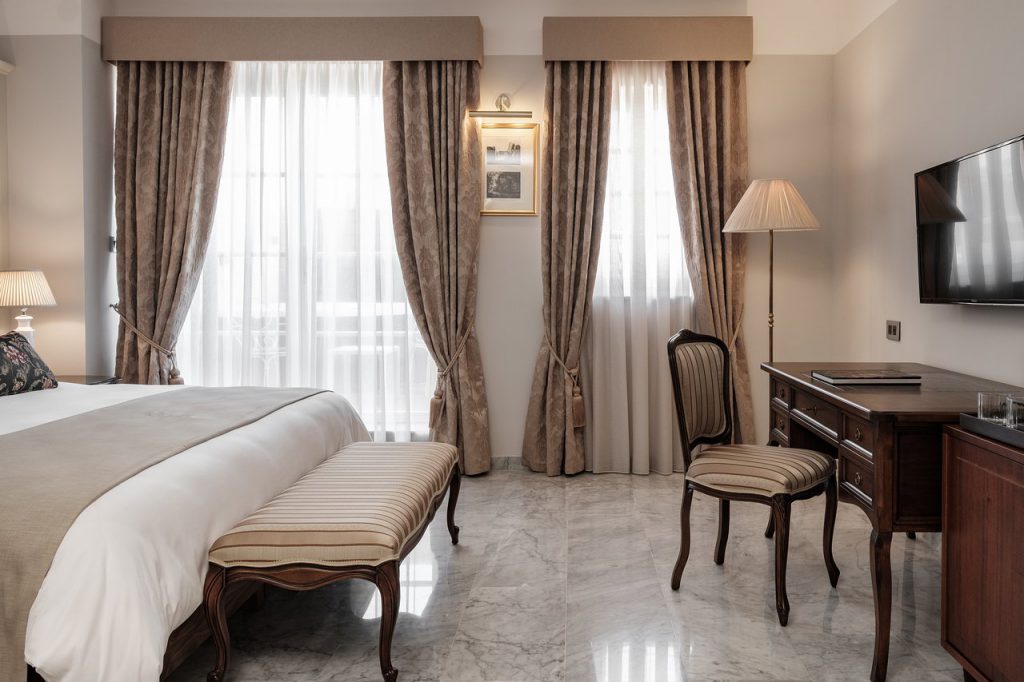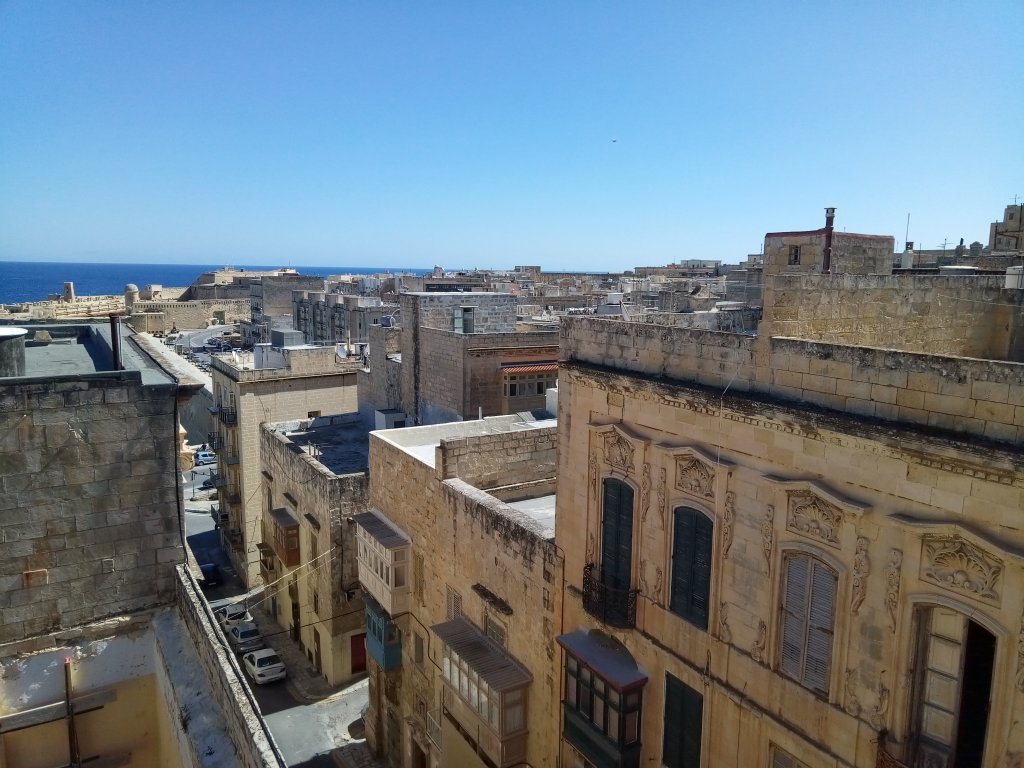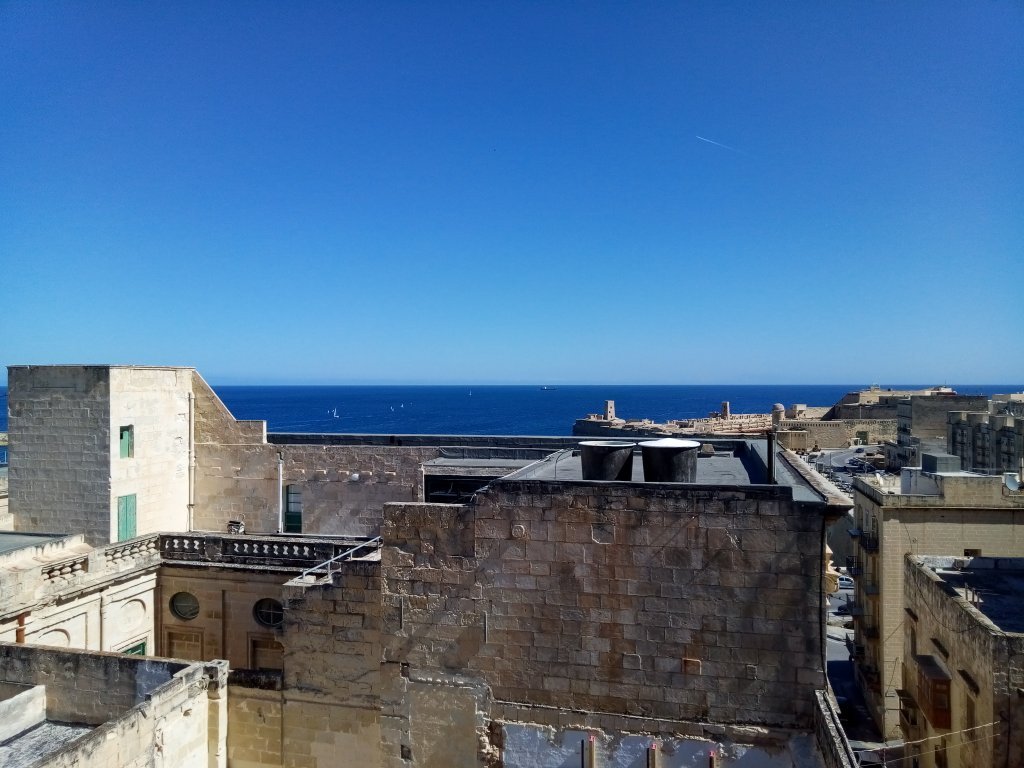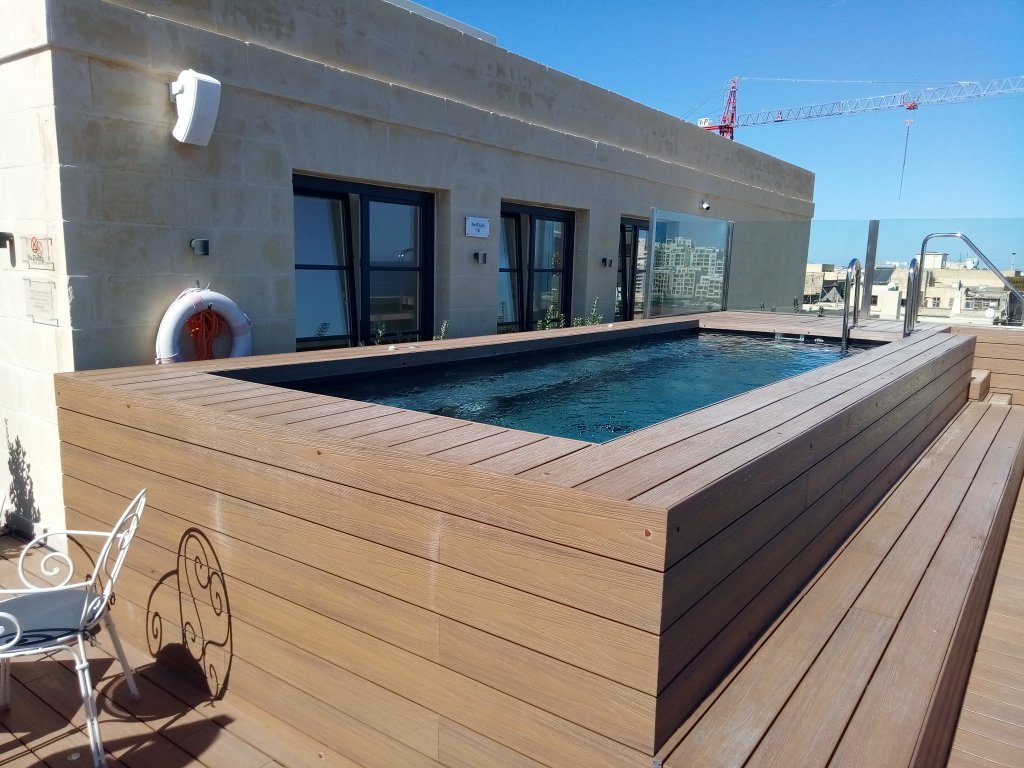 an authentic seventeenth-century Baroque palace
Ben S.: "Palais Le Brun and Grand Hotel Excelsior are both fantastic."
Welcome to the charming and refined "Palais LeBrun", an authentic seventeenth-century Baroque palace where you will live like a Knight of St.John.
You will enjoy the privacy of this quiet 2000 square meter palace comprising 28 luxury rooms, a rooftop terrace with a pool deck, and a fitness center. This palace, which offers luxury, comfort, modernity, and traditional seventeenth-century Maltese architecture, is a true invitation to travel another way. The hotel also has an annex available for private dining or confidential meetings, space we also sometimes use to host local Art Exhibitions.
You can access 'Palais LeBrun' by car although it is located right in the heart of the historical area of Valletta, only two blocks away from the central square.
The Building dates back to 1606, making it one of the earliest private homes to be built in the city. In the early 1700s, the palace became home to 'The Illustrious Knight Claude LeBrun' and was later handed down to Giuseppe LeBrun and Giacchino LeBrun, both of whom held the honor of being Masters of the Mint of the Order. During these years the LeBrun name became famous for silverware and coin mintage after having acquired their mark, which today we have developed into the hotel logo.
A double room is starting from €170 per night. These spacious guestrooms with oversized marble bathrooms offer elegant luxury with contemporary touches. With plenty of natural daylight, a King-sized bed and wonderfully thoughtful touches such as the espresso machines and Persian carpets, these rooms are the perfect home away from home. The double rooms can be set up as double or twin.
Refresh and recharge in one of our luxurious rooms. They've retained all the beautiful details of this authentic seventeenth-century Baroque Palace without sacrificing any of the modern technology and convenience befitting a luxury hotel in the heart of Valletta. Palais LeBrun's rooms are spacious, stylish, and comfortable. From Marble bathrooms to 42 inch TV's, the rooms have those extra touches of luxury to ensure the ultimate in comfort. They offer free, seamless technology in every room – from fast Wi-Fi and universal/USB plugs to espresso coffee machines.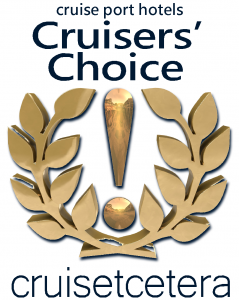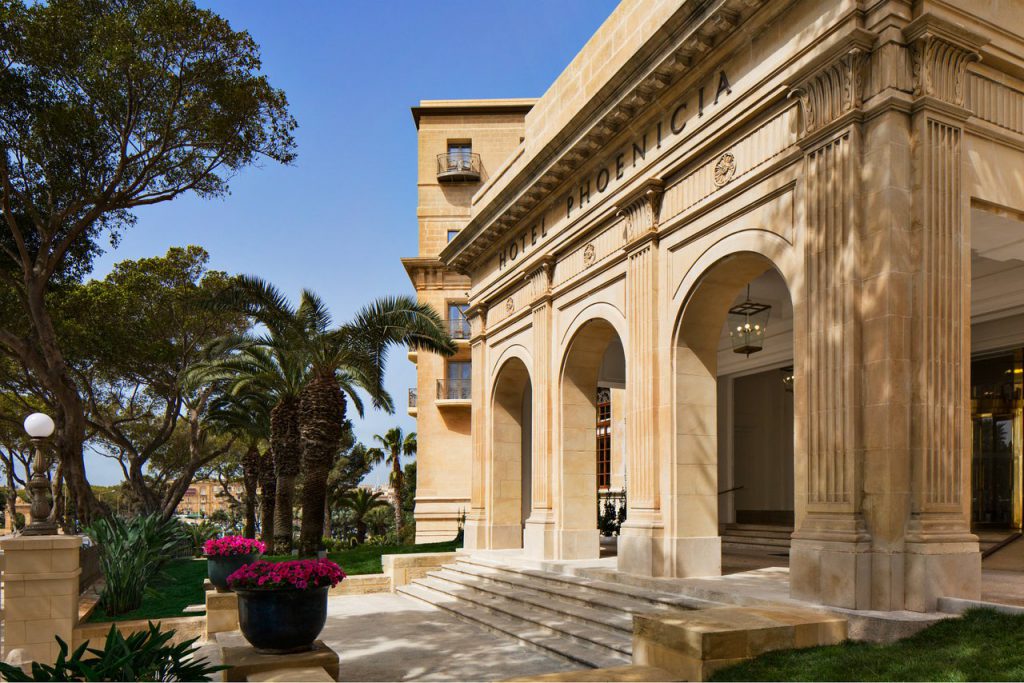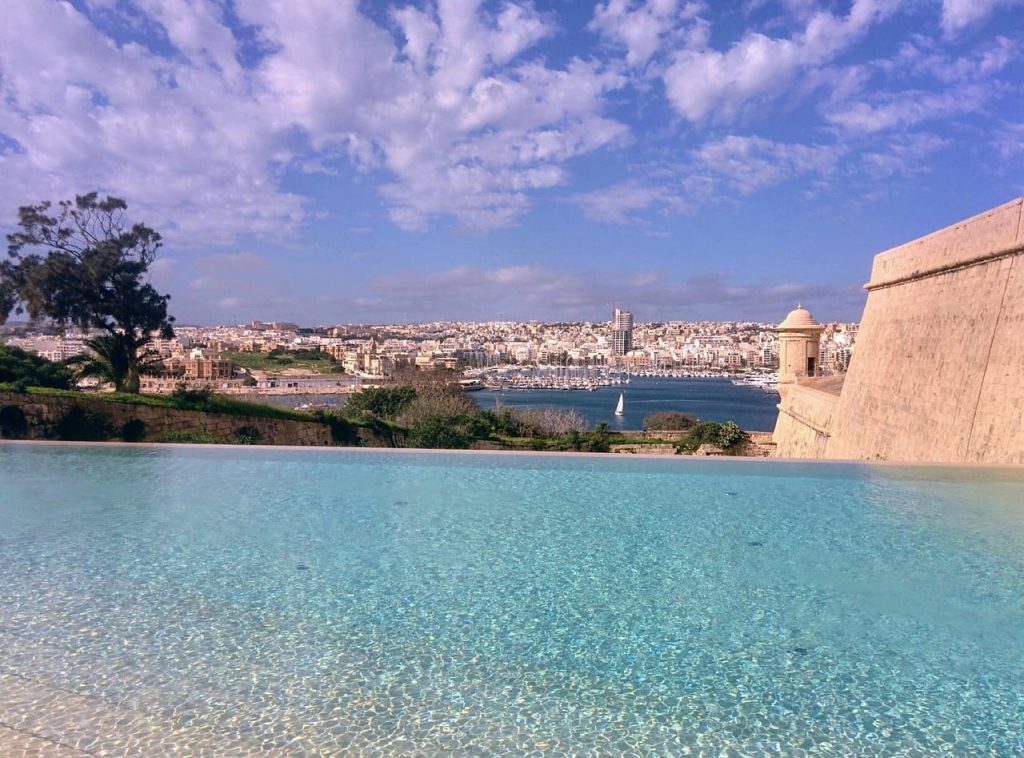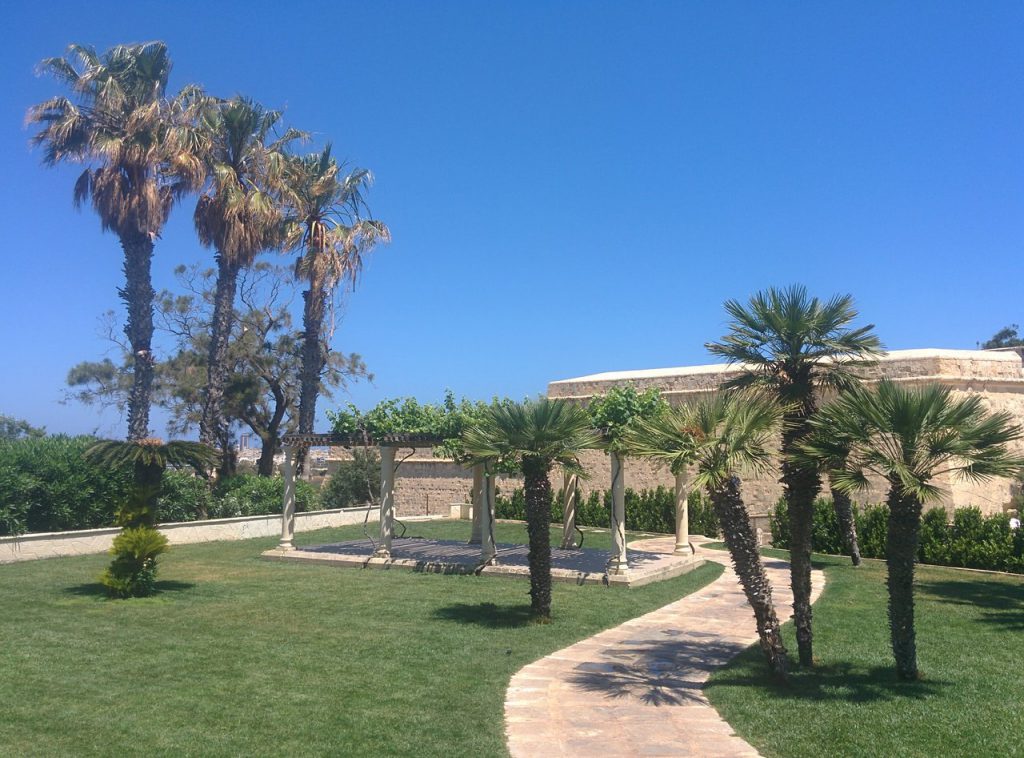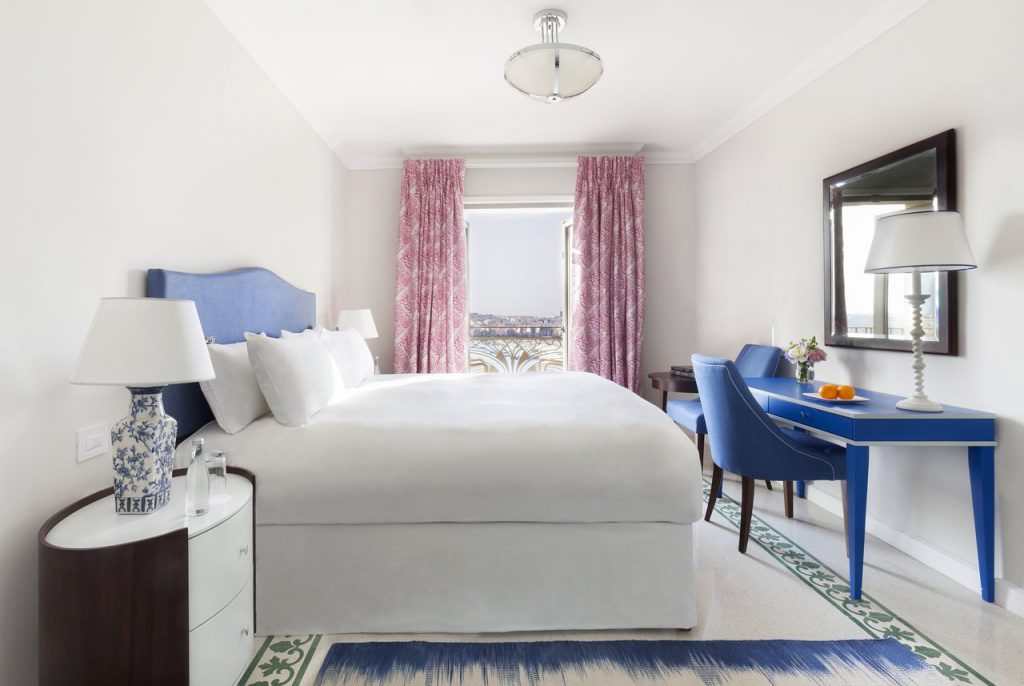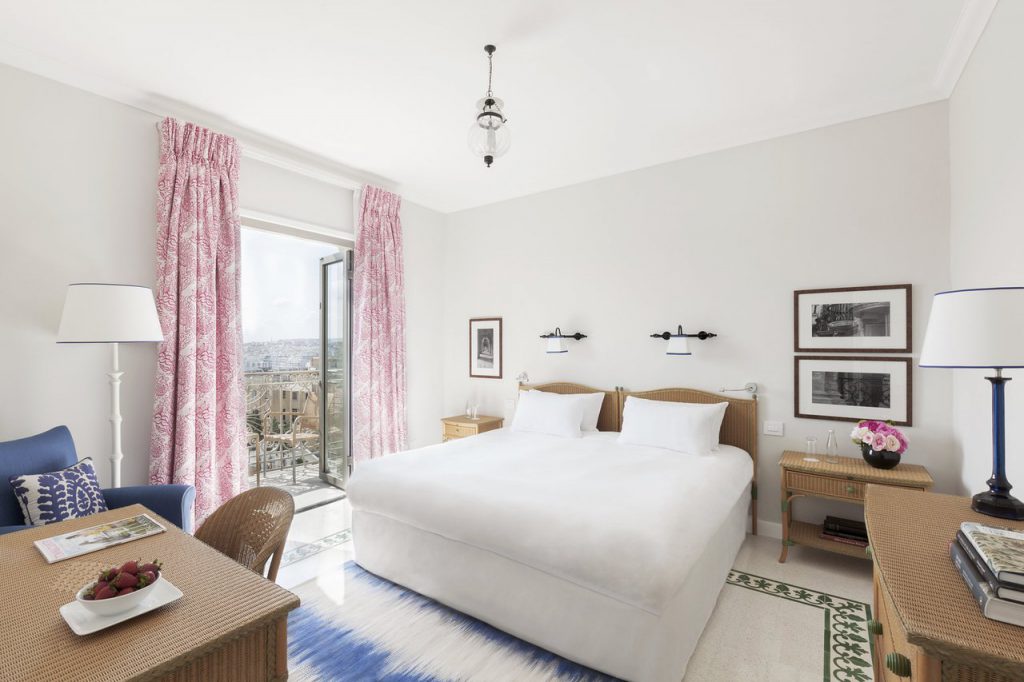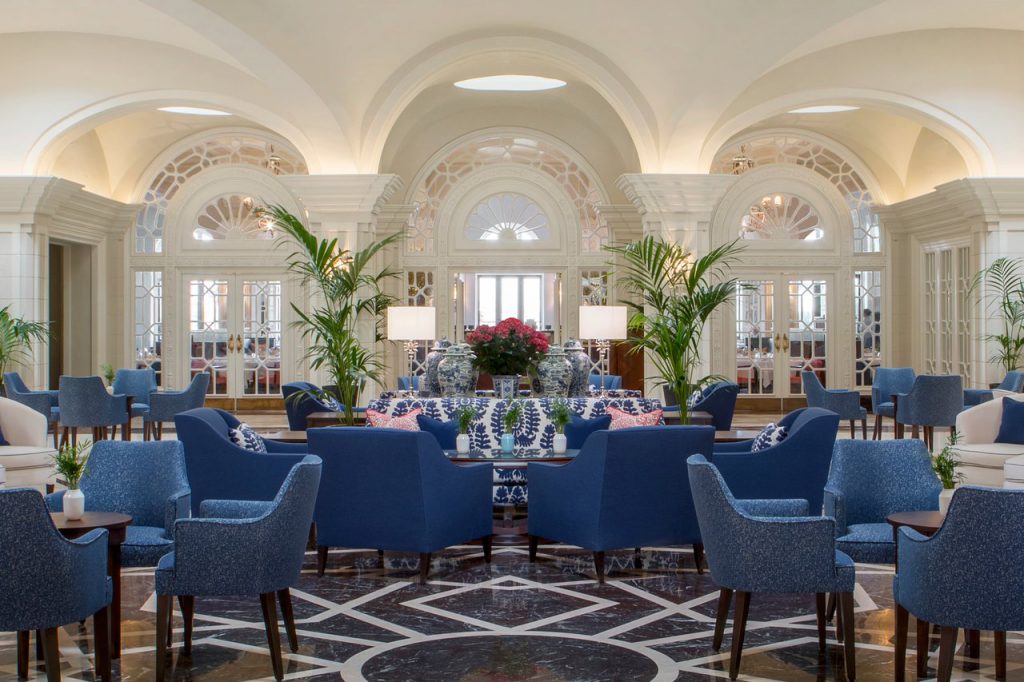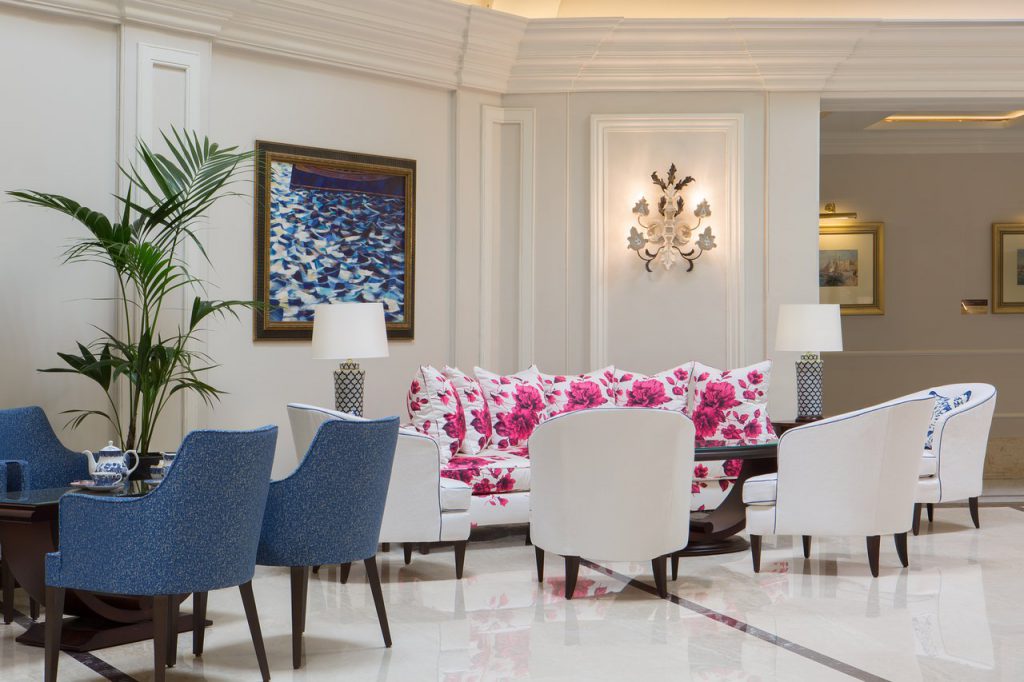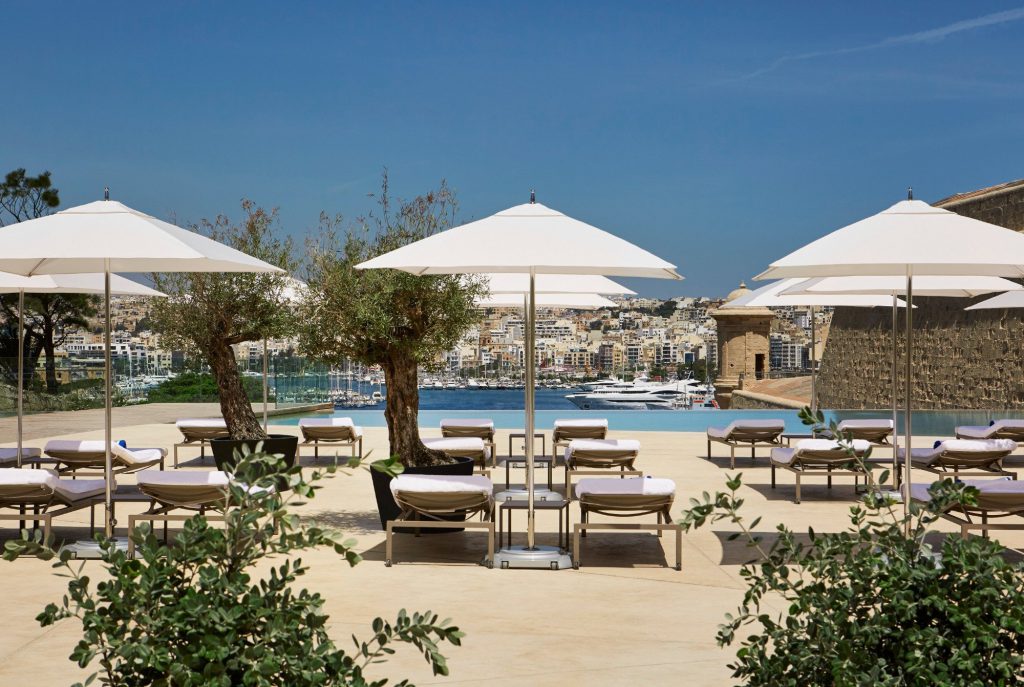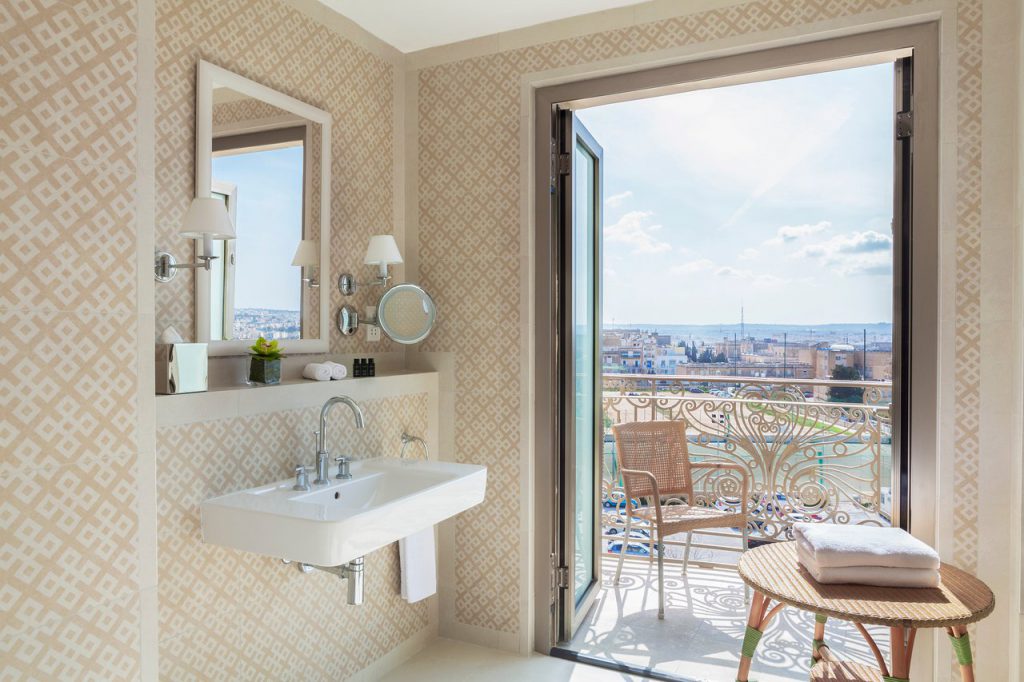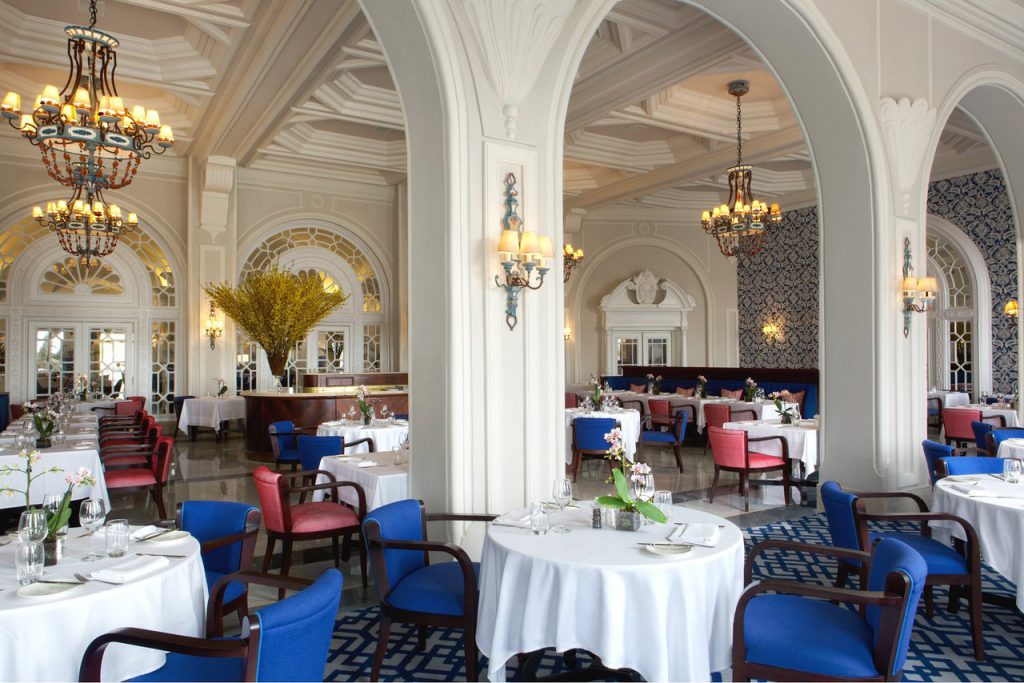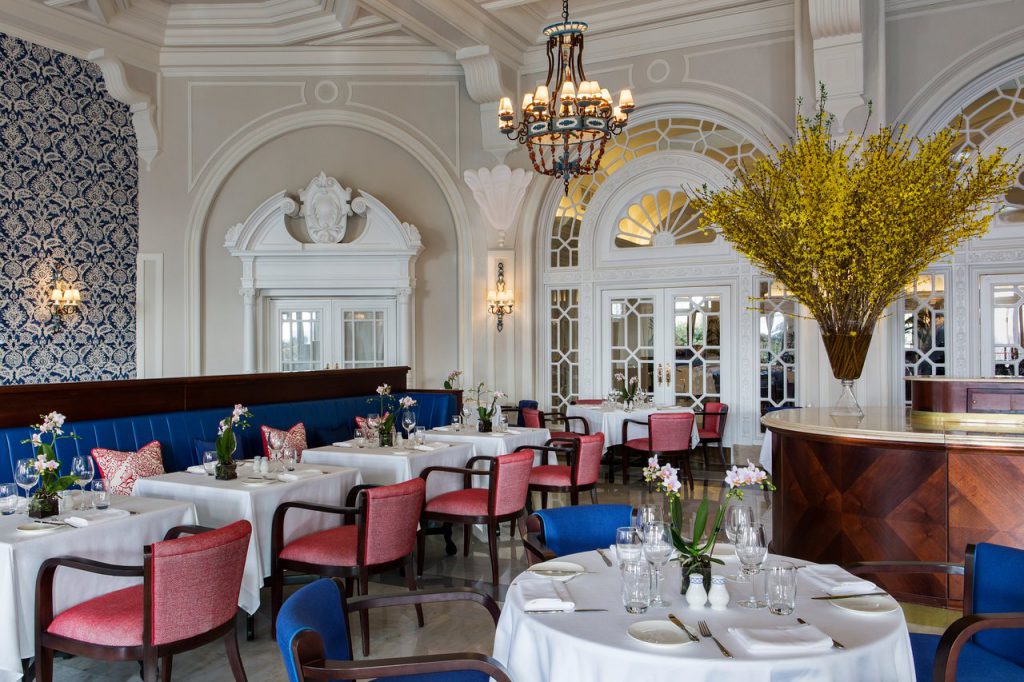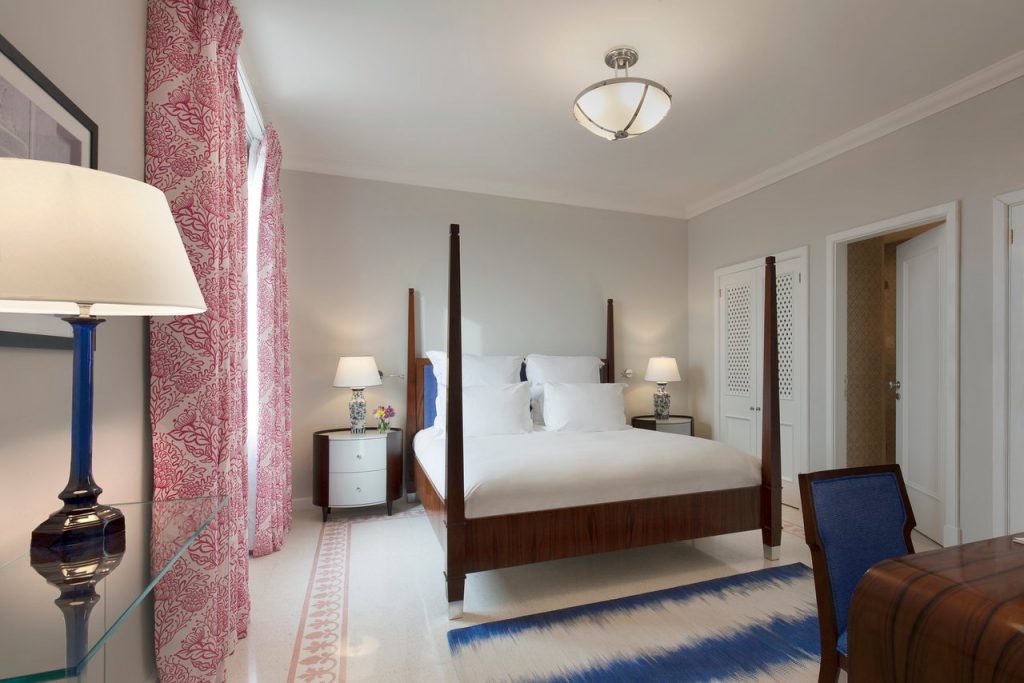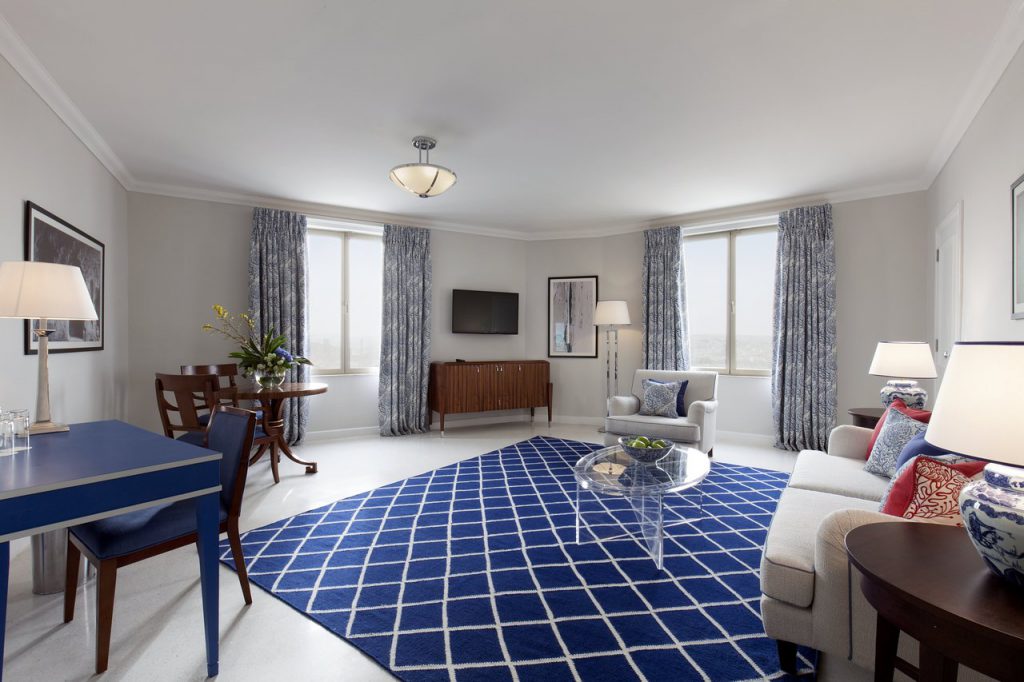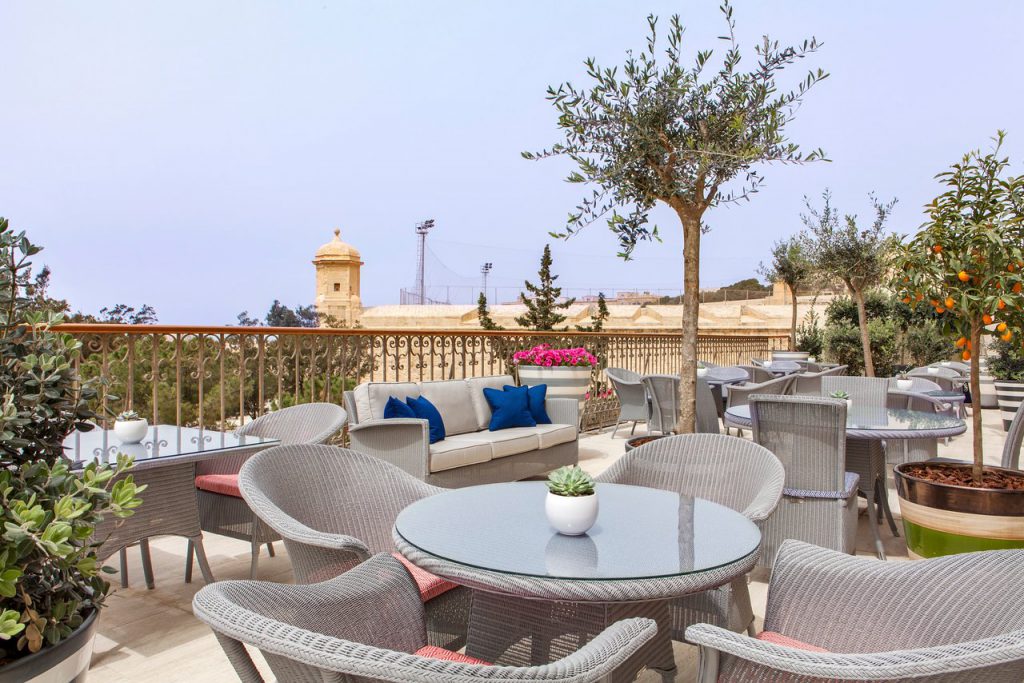 A timeless classic reinvented for modern times
Espen S.: "Hotel Phoenicia. We stayed here May 2019 after a Greek Seabourn cruise. Lovely hotel near the old city with a wonderful garden and a stunning infinity pool. Not far from where we disembarked.
Dianne G.: "So the only two 5 star hotels in the vicinity of Valletta are Phoenicia Hotel and Excelsior Hotel. They are at Floriana a short walking distance to Valletta. Both are very good hotels. Phoenicia is more classic in style, Excelsior more modern. Excelsior overlooks Marsamxett Harbour."
Hotel The Phoenicia, is surrounded by gorgeous landscaped gardens in the little piece of paradise which is Malta. Both a landmark and a luxury retreat, beloved by islanders and cherished by visitors, they are proud to be celebrated as Malta's most iconic hotel.
Located in a superb spot, just outside the vibrant capital of Valletta on the edge of the city's 16th Century bastions, The Phoenicia has long been regarded as a national treasure. Stars, socialites and the crowned heads of Europe have enjoyed the 5-star environs for over 60 years.
Expect picture-perfect views, innovative cuisine, the discreet service of a bygone era and a smooth portal into the best that Malta, with its 6,500 years of history, has to offer. Beaches and lagoons, cathedrals and collonaded squares, Baroque masterpieces and open-air theatres, Malta is widely being recognized as one of Europe's hidden gems. If the weather doesn't deliver there's always the sensational new spa.
From the much loved Palm Court Lounge to the beautifully lush infinity pool, at every step of the way, like Pegasus, they aim to elevate your experience to something beyond the norm, heavenly even.
All of the 136 bedrooms and suites provide soothing old-world elegance mixed with modern style, excellent beds and spacious bathrooms.
Designed in collaboration with Peter Young, interiors retain original features, including pretty authentic tiled floors, but have also been bought up to date with uplifting colours and textures and clean-lined, locally sourced furniture.
Crisp linens, fresh fruits and soft lighting create a calming atmosphere and most rooms offer heavenly views of Valletta.
As one of Malta's most loved dining destinations, they really are passionate about food. The award-winning chefs use local produce, much of it grown in the Kitchen Gardens, and then lovingly prepared with care and creativity to ensure every mouthful is memorable. Exquisite menus aim to surprise without sacrificing their genuine Mediterranean essence. Each is carefully curated to balance delicious flavours with colour, texture and inventiveness.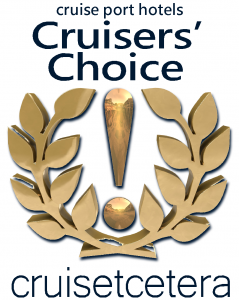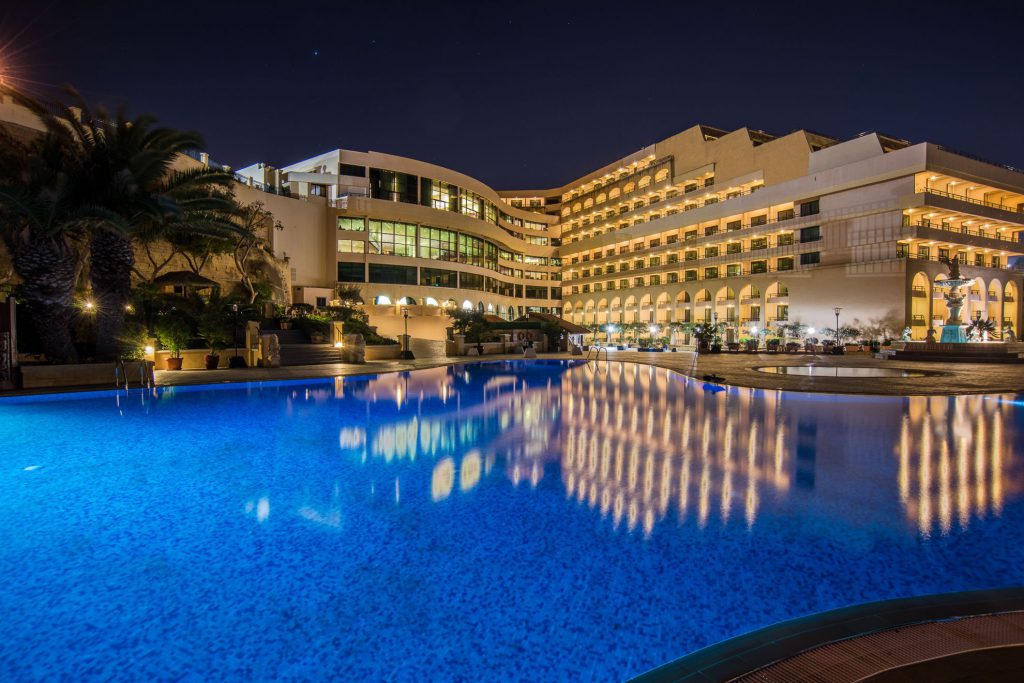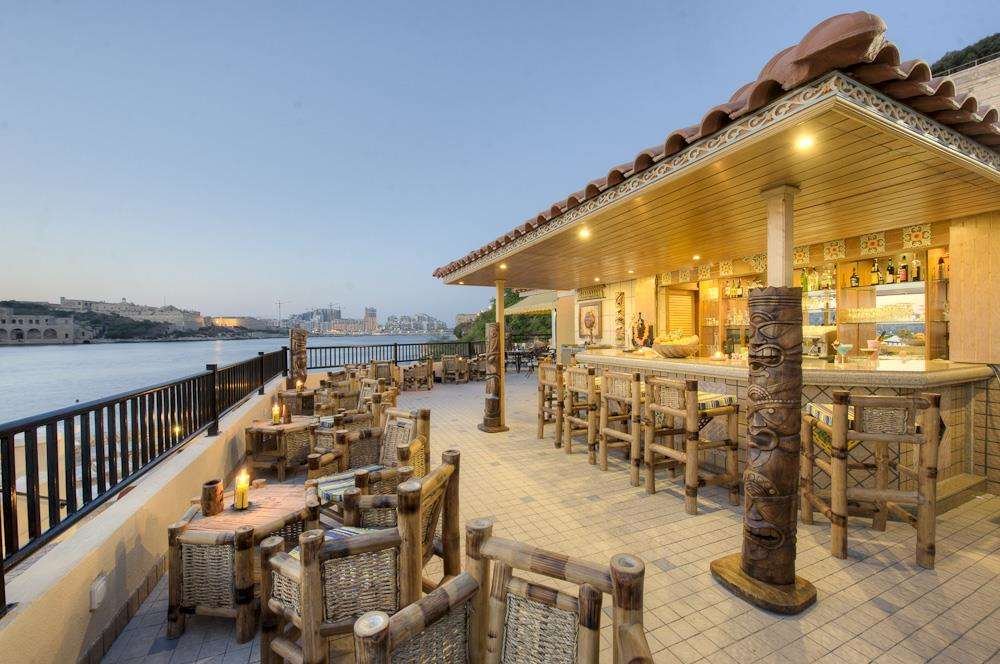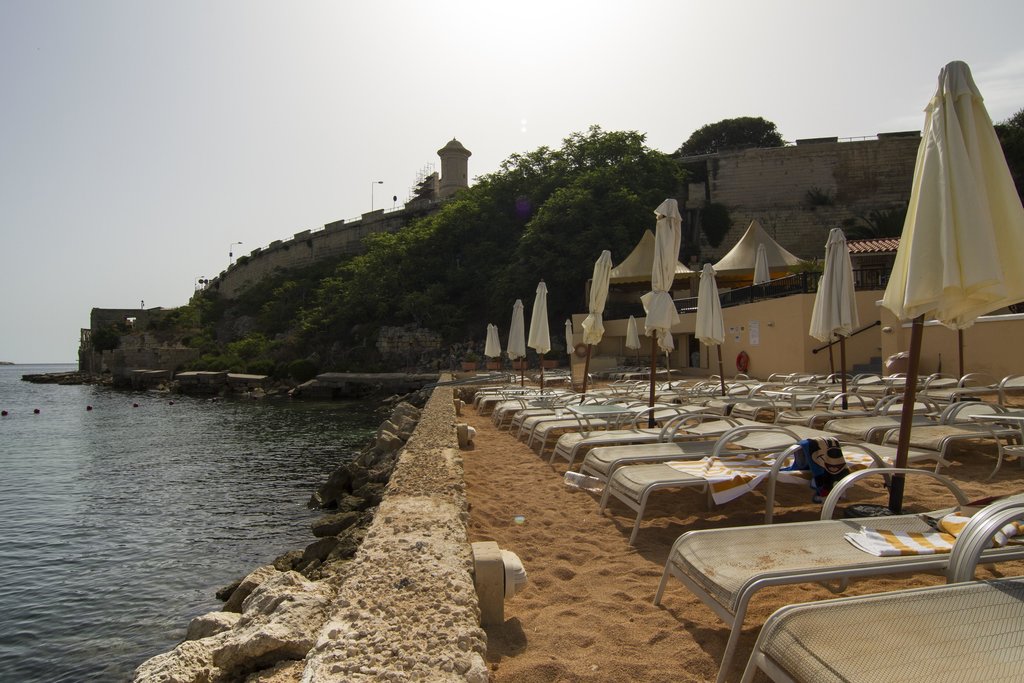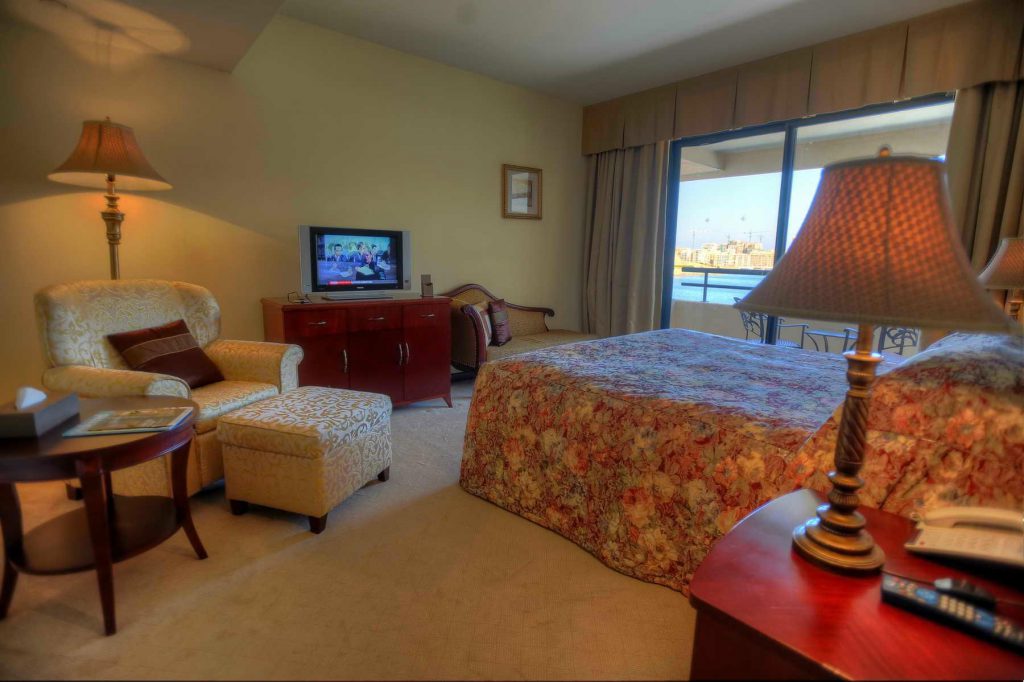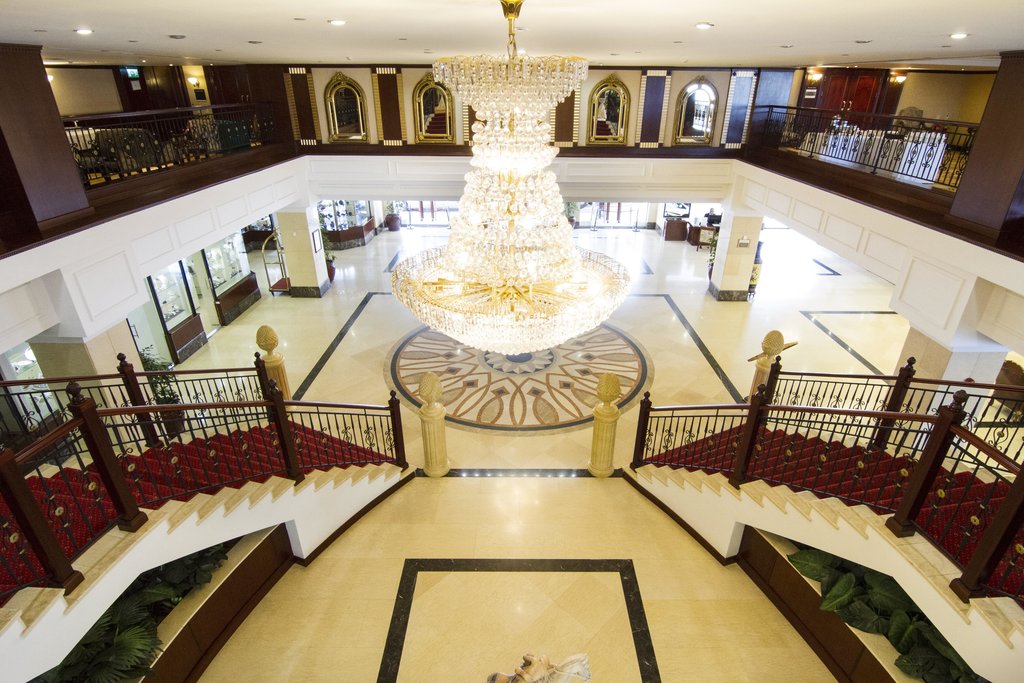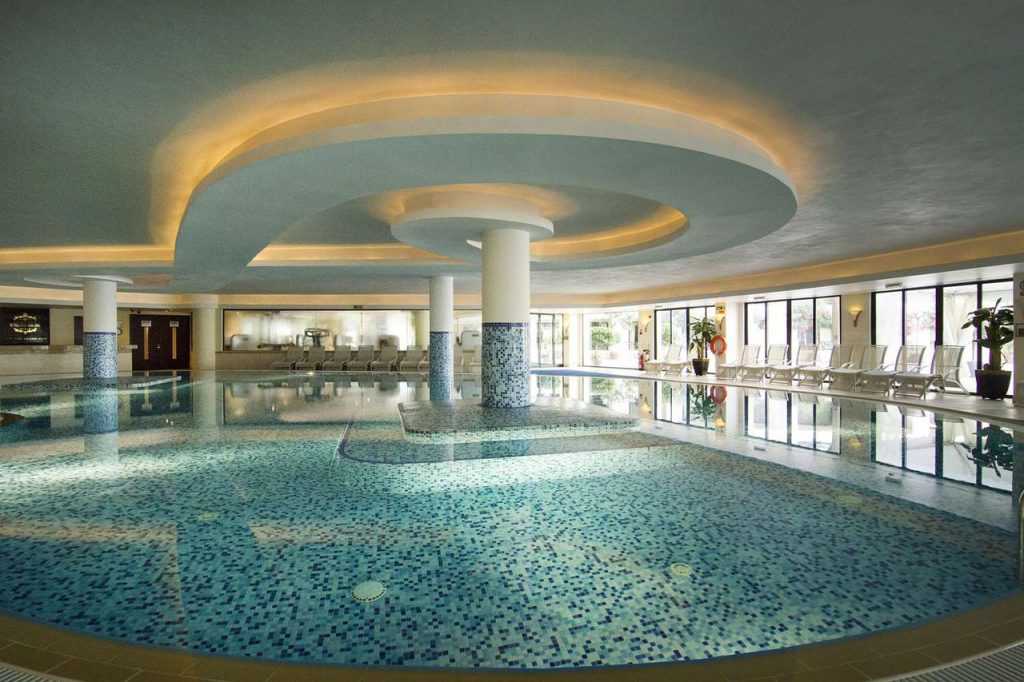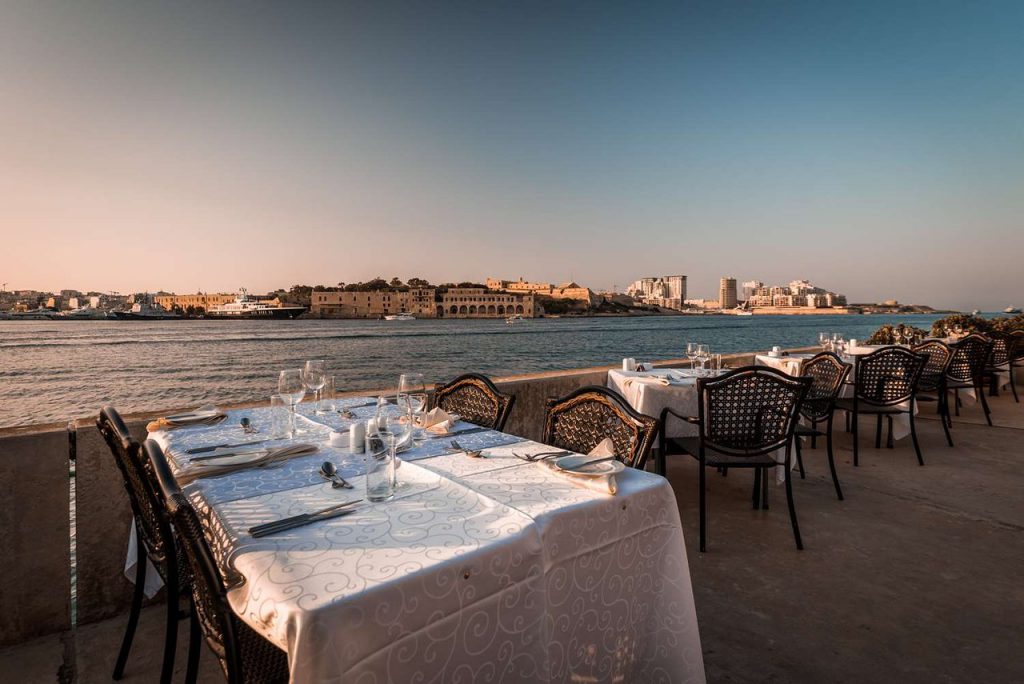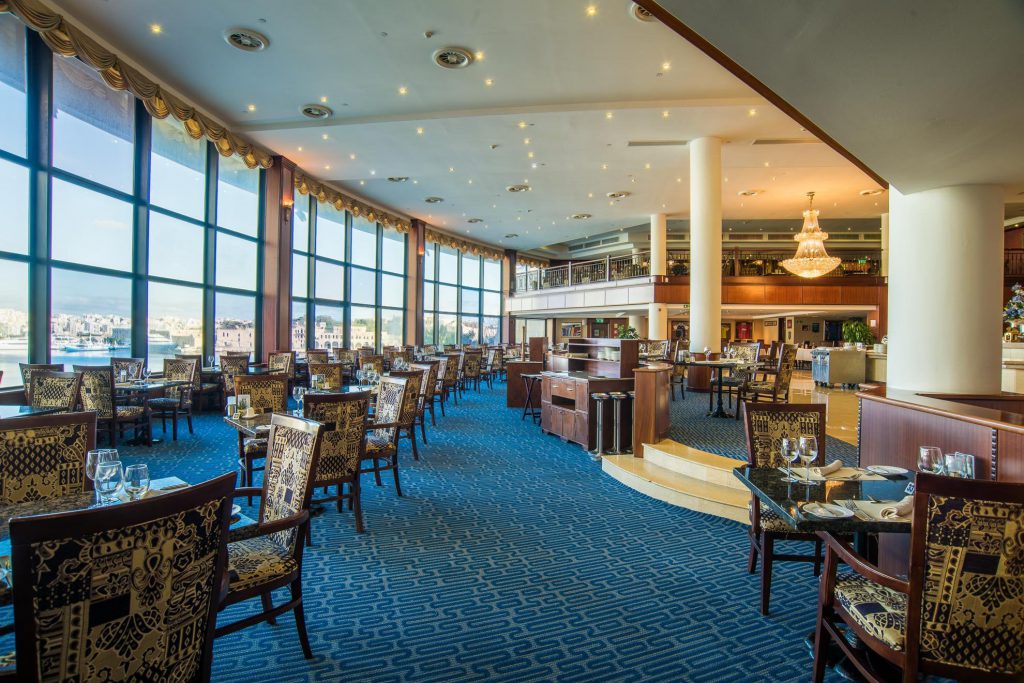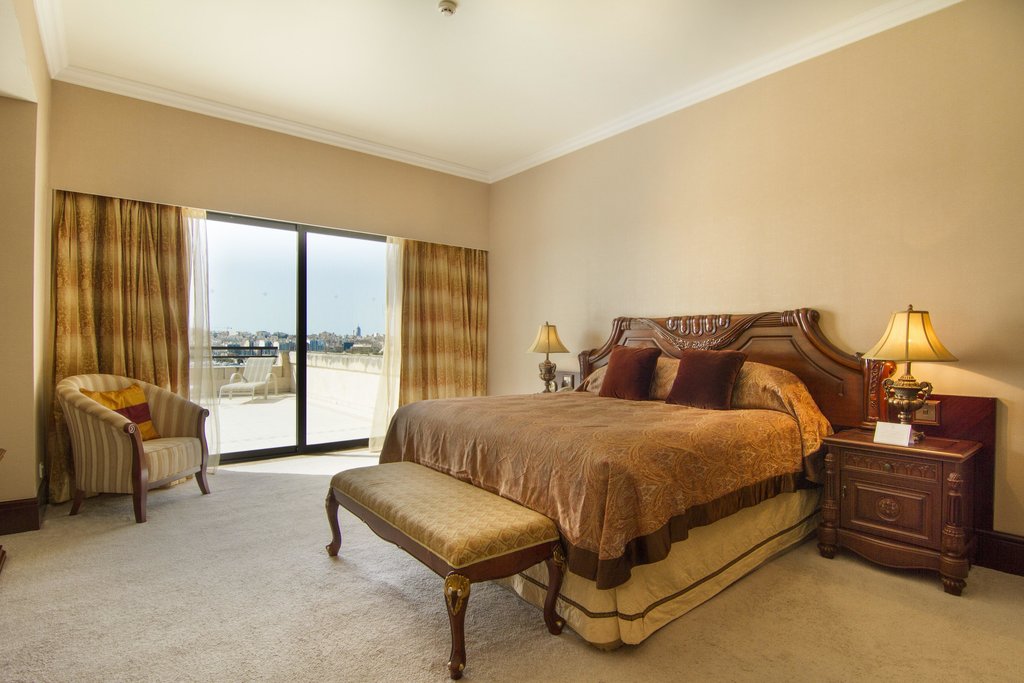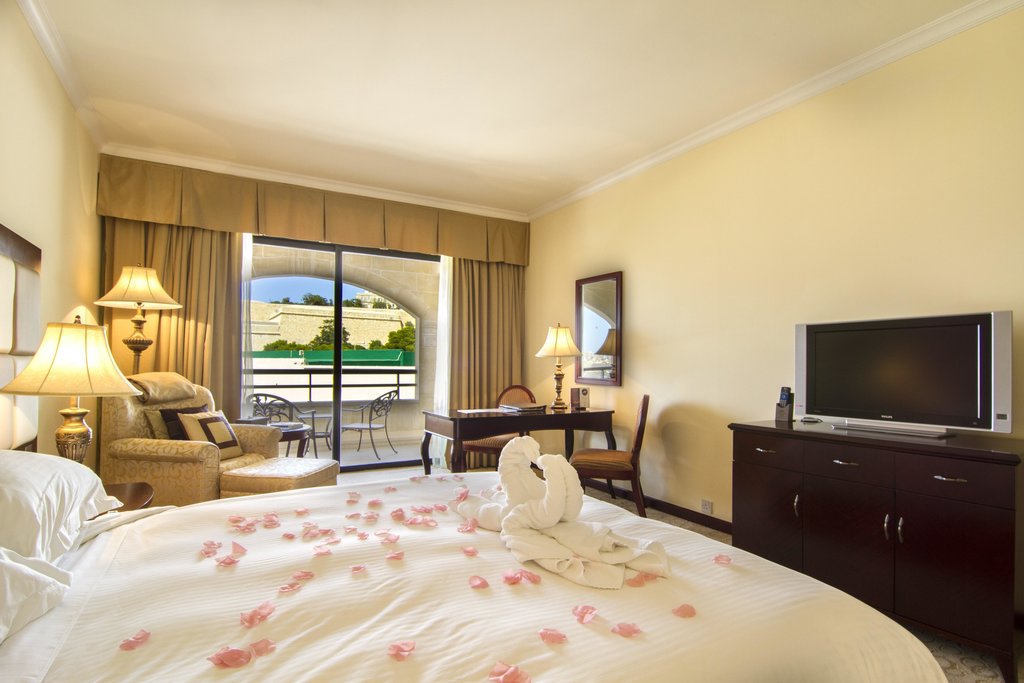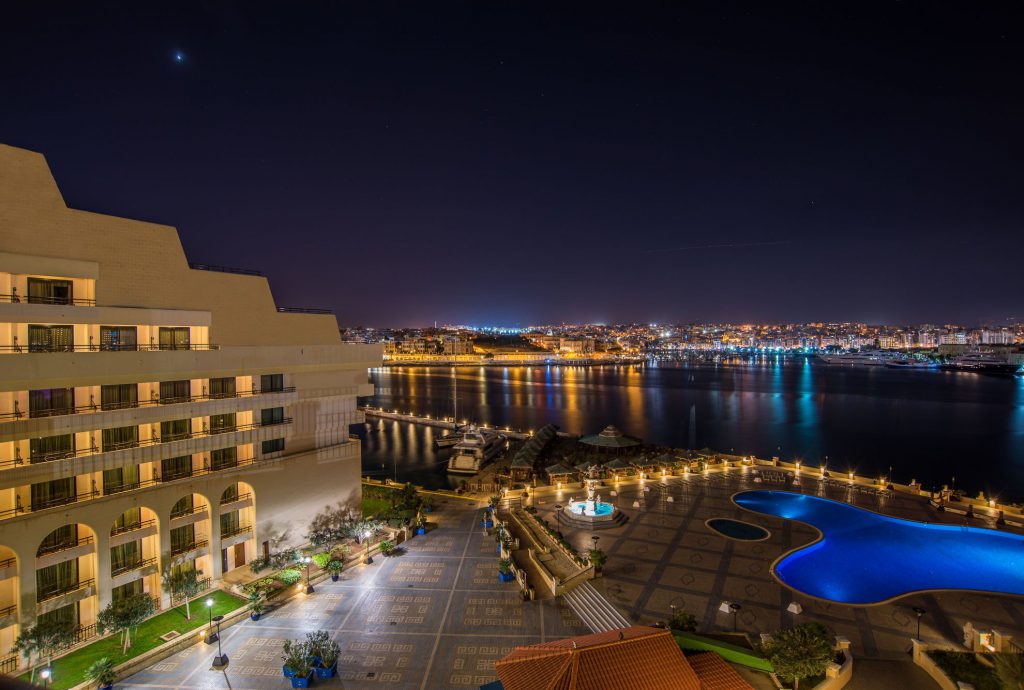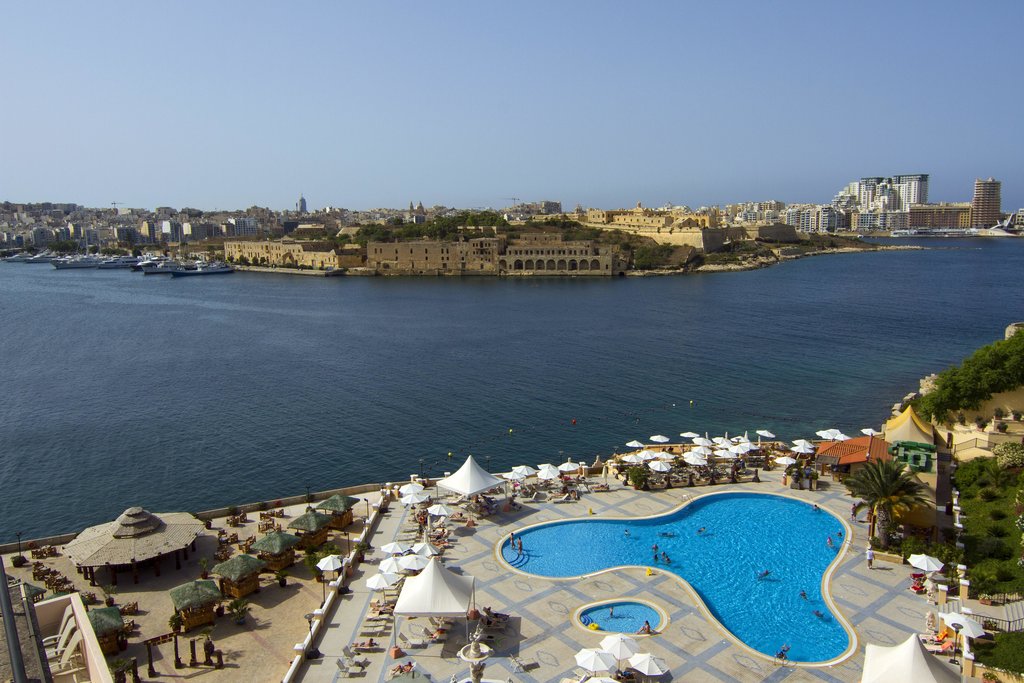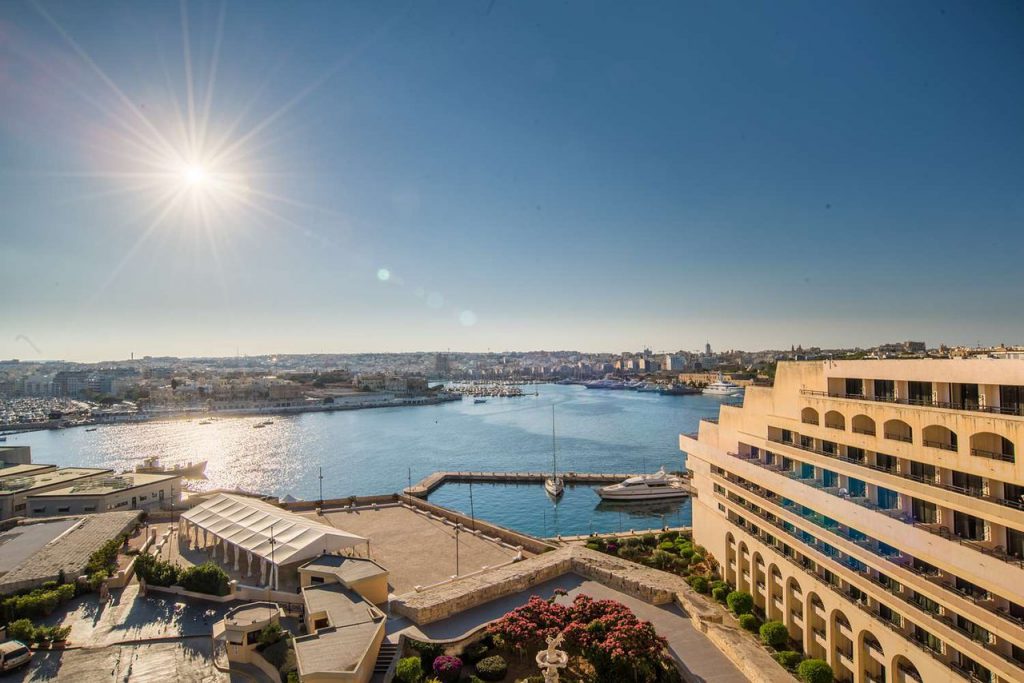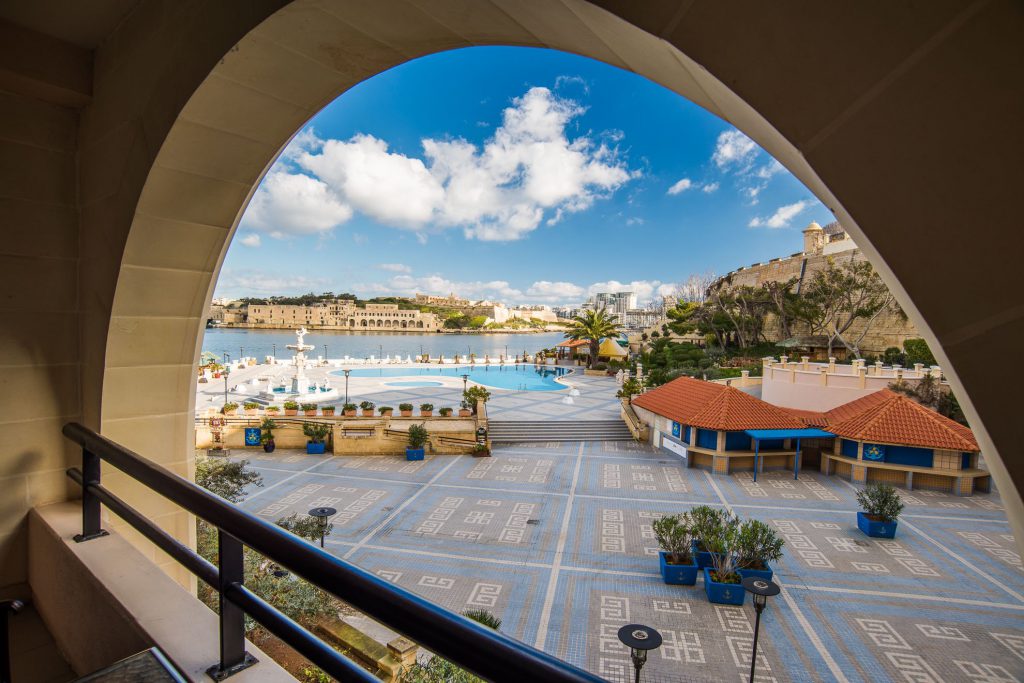 nestled within historic architecture
Dianne G.: "So the only two 5 star hotels in the vicinity of Valletta are Phoenicia Hotel and Excelsior Hotel. They are at Floriana a short walking distance to Valletta. Both are very good hotels. Phoenicia is more classic in style, Excelsior more modern. Excelsior overlooks Marsamxett Harbour."
Ben S.: "Palais Le Brun and Grand Hotel Excelsior are both fantastic."
Come to Live the Grand Life at the Grand Hotel Excelsior. The Grand Hotel Excelsior, a 5-star Hotel in Malta, is two minutes away from Valletta, Malta's capital and a UNESCO World Heritage site. Valletta can be described as a living experience of Baroque architecture, dotted with quaint cafes, and over 25 churches, a testament to the centuries-old grained Catholic faith of the Maltese nation.
Sixteenth-century fortifications embrace the Grand Hotel Excelsior and its olive gardens making it the only 5-star hotel in Malta nestled within historic architecture. This is a unique opportunity to re-live Malta's rich history whilst unwinding during a Mediterranean Luxury Escape.
This Luxury Valletta Hotel is blessed with magnificent views of Marsamxett Harbour & Fort Manoel.
Marsamxett Harbour is the northern of Valletta's two natural harbours on the island of Malta, separated from the southern one – the Grand Harbour – by the Valletta peninsula. The harbour is dedicated to yachting and sailing and also hosts the Msida Yacht Marina. The Grand Hotel Excelsior offers its own yacht marina which is exclusive, to its hotel guests and is home to Malta's Annual Boat Show.
Fort Manoel is a fortification which stands on Manoel Island, to the north-west of Valletta, and commands the entrance to Marsamxett Harbour and the anchorage of Sliema Creek. Its ditches and walls are formed from the native rock of Manoel Island.  The fort was built by the Knights of Malta between 1723 and 1755, under the patronage of Portuguese Grand Master Manoel de Vilhena. In 2010, it underwent major restoration work to repair the ravages of time and damage sustained during the Second World War. It served as a location for the shooting of the climactic scene of the episode Baelor of the TV series Game of Thrones.
Grand Hotel Excelsior's prime location allows for easy access to all tourist locations around the Maltese Islands. The main bus terminus provides services to all towns and villages and is only a few minutes away from the hotel. For the more discerning traveller, the Grand Hotel Excelsior offers its own private tours with our executive cars. Complimentary transfers to the city centre of Valletta are offered on a daily service at 10.00 hours and 18.00 hours.
The Grand Hotel Excelsior offers elegant and luxurious suites and a portfolio of deluxe rooms enjoying magnificent sea views which only Malta can offer. Free Wi-Fi internet is also available in the hotel lobby, public areas and guest rooms.
Acclaimed as one of Malta's leading 5 star Spa Resorts Le Grand Spa has excellent spa and wellness facilities, offering a relaxing atmosphere and is the perfect starting point for the journey toward equilibrium between your body, mind and spirit. It offers a range of spa treatments and massages using the latest equipment. 
Located in the hotel's lobby area, the Harbour View Bar overlooks the Sliema seafront and offers splendid views of Marsamxett Harbour. Taste Malta originating cocktails and light snacks whilst you watch the sailing boats and the traditional Maltese Luzzu (traditional Maltese fishing boat) lingering peacefully into the Marina. For your convenience, the Harbour View Bar is open 24 hours a day.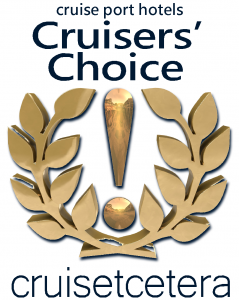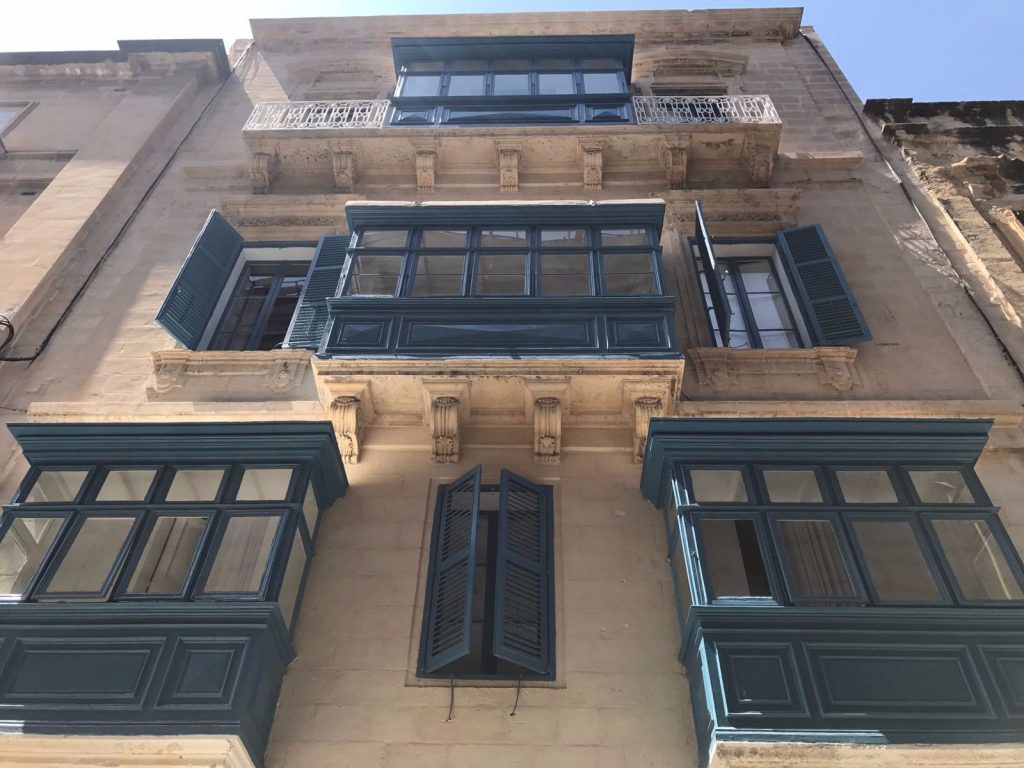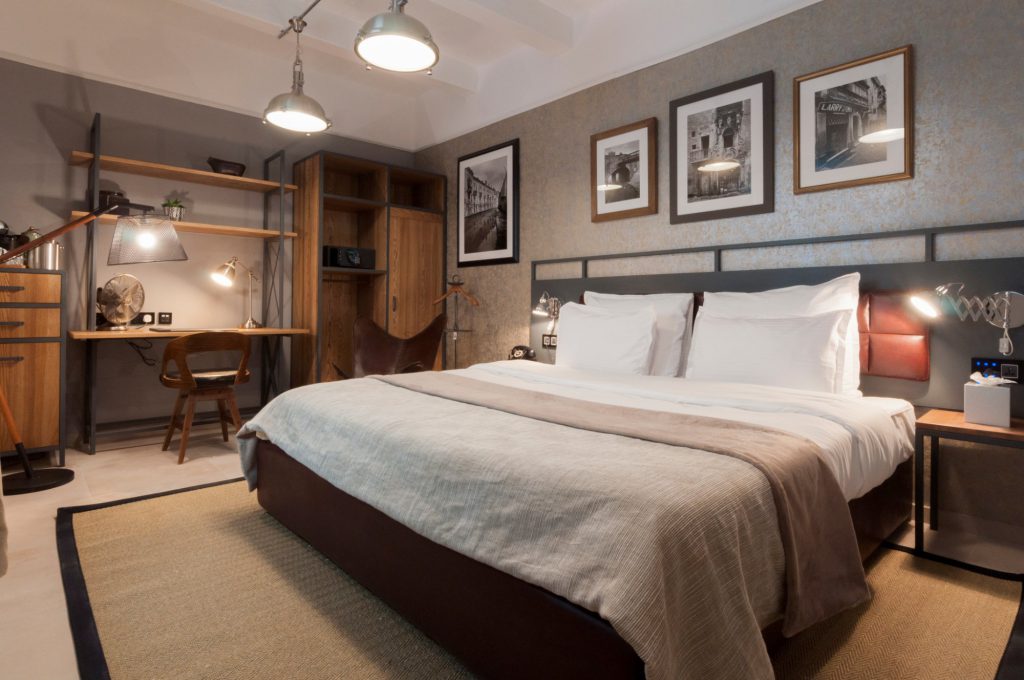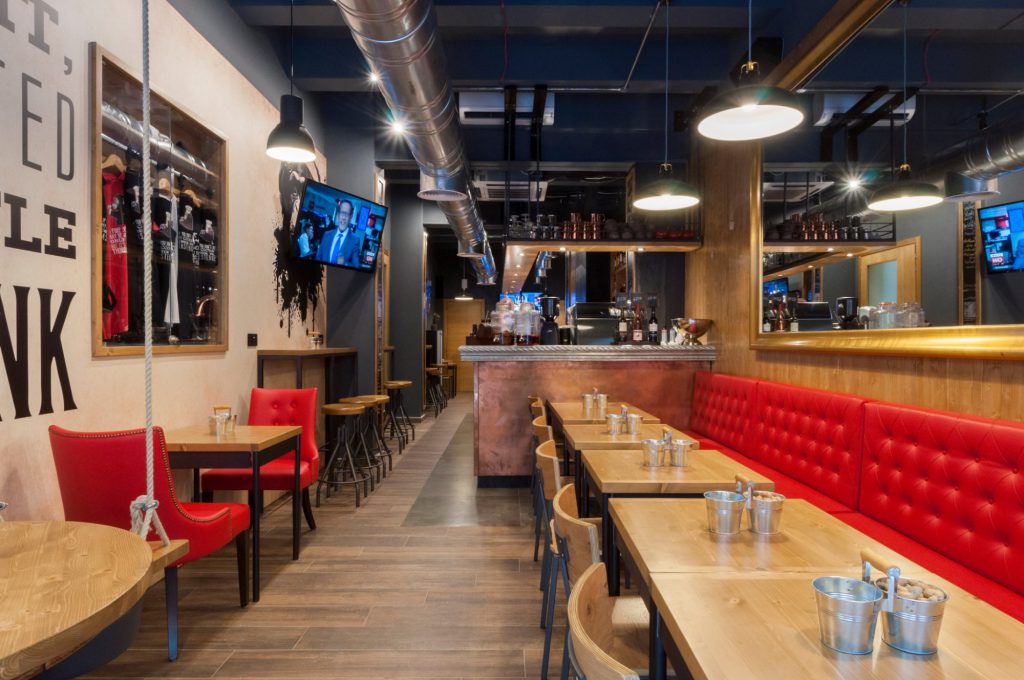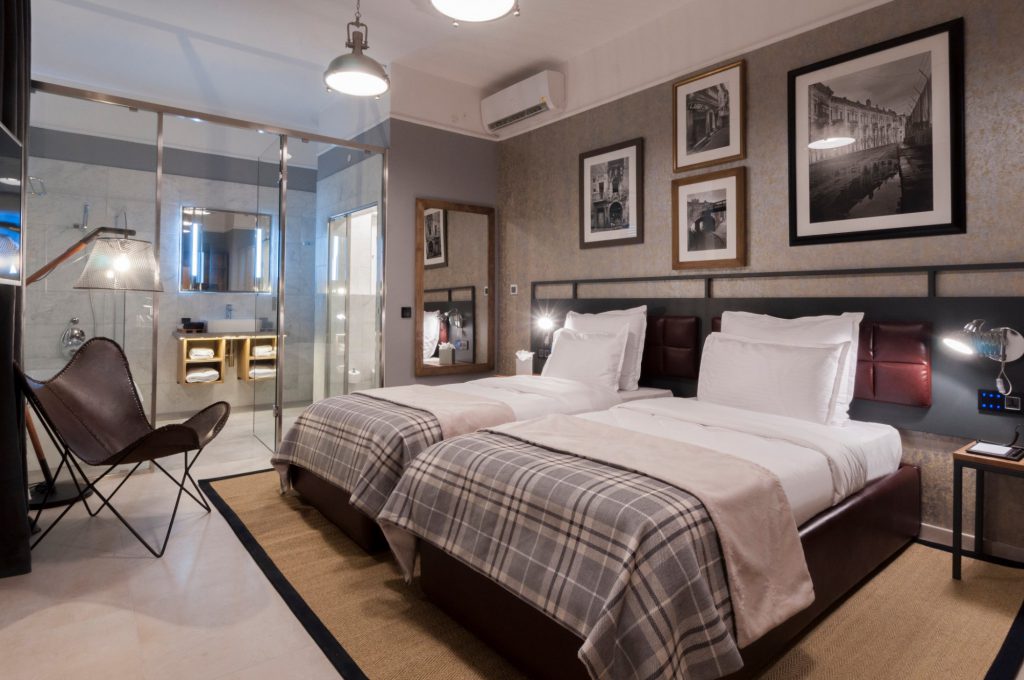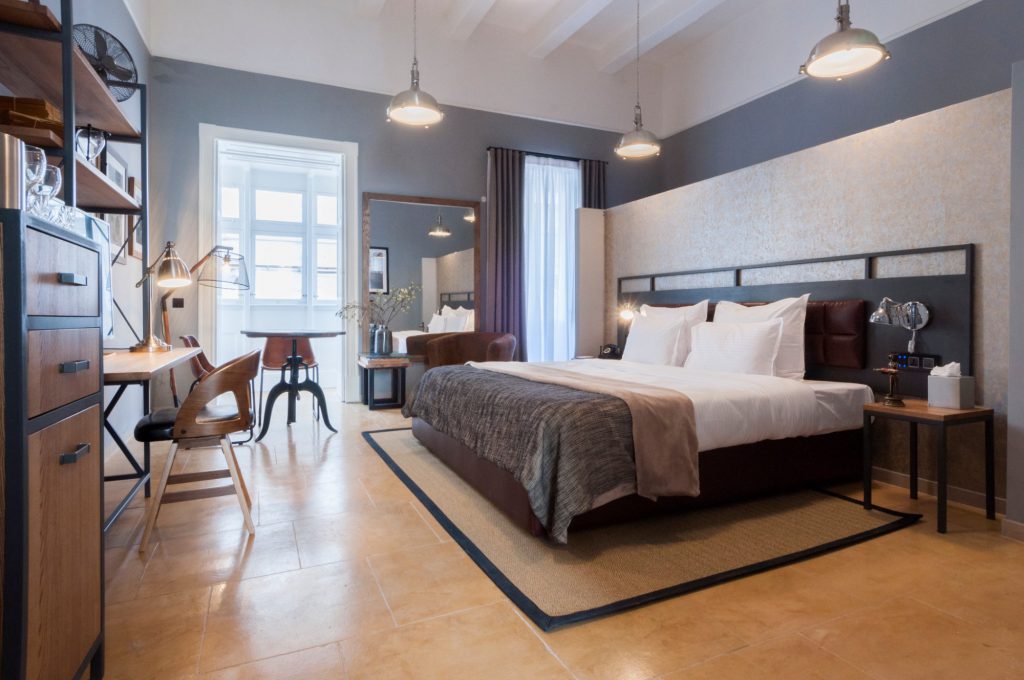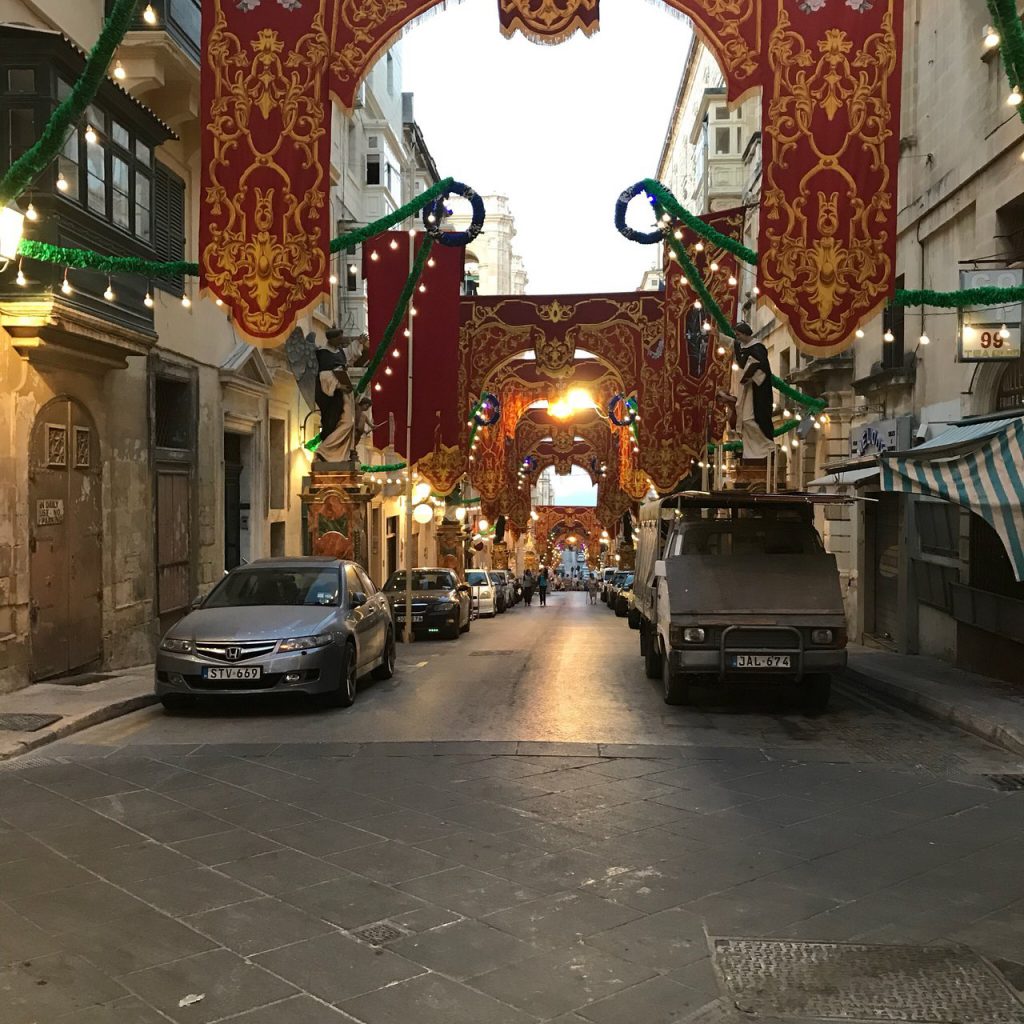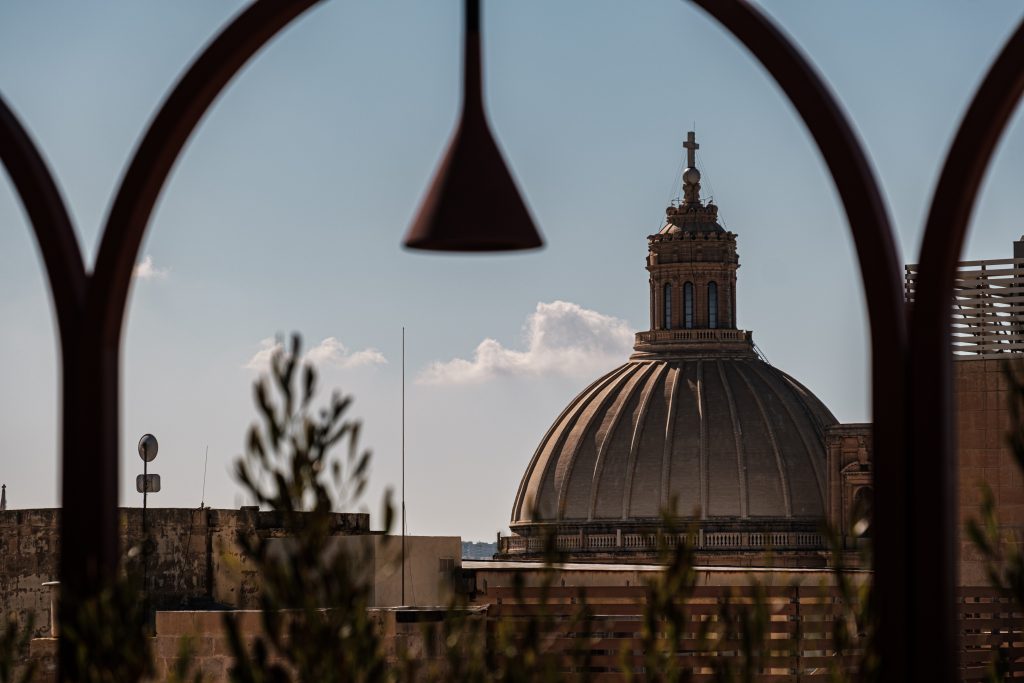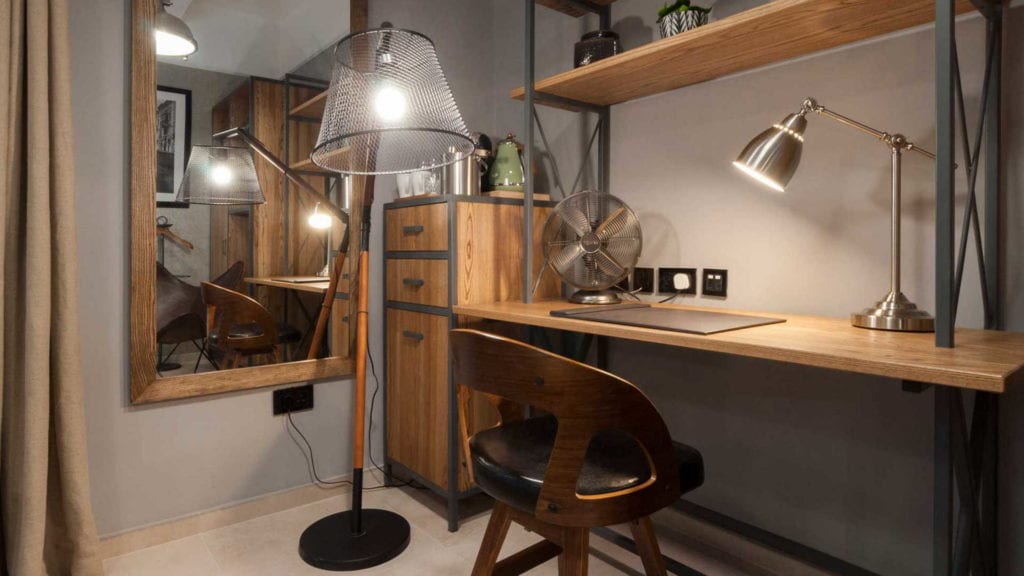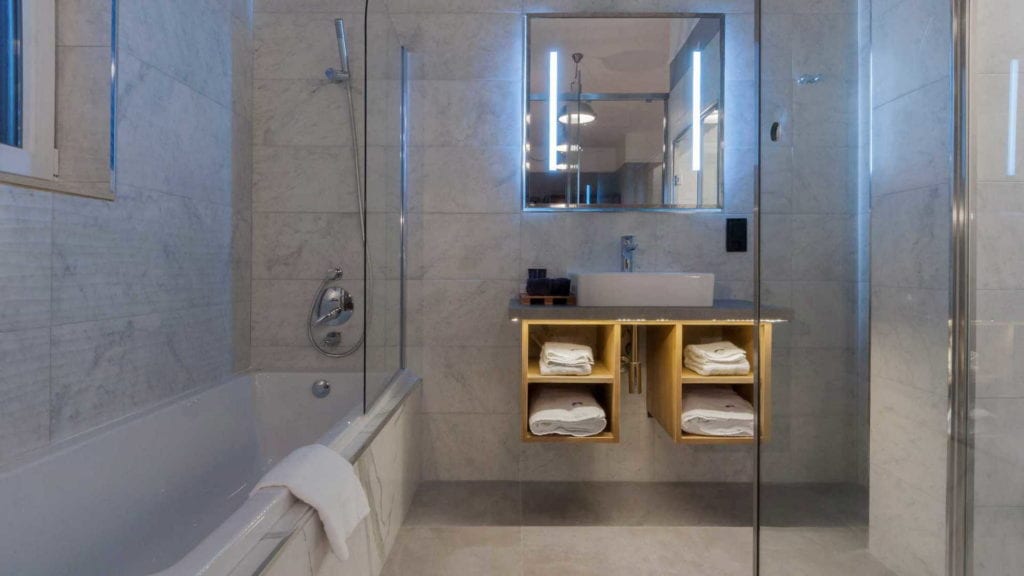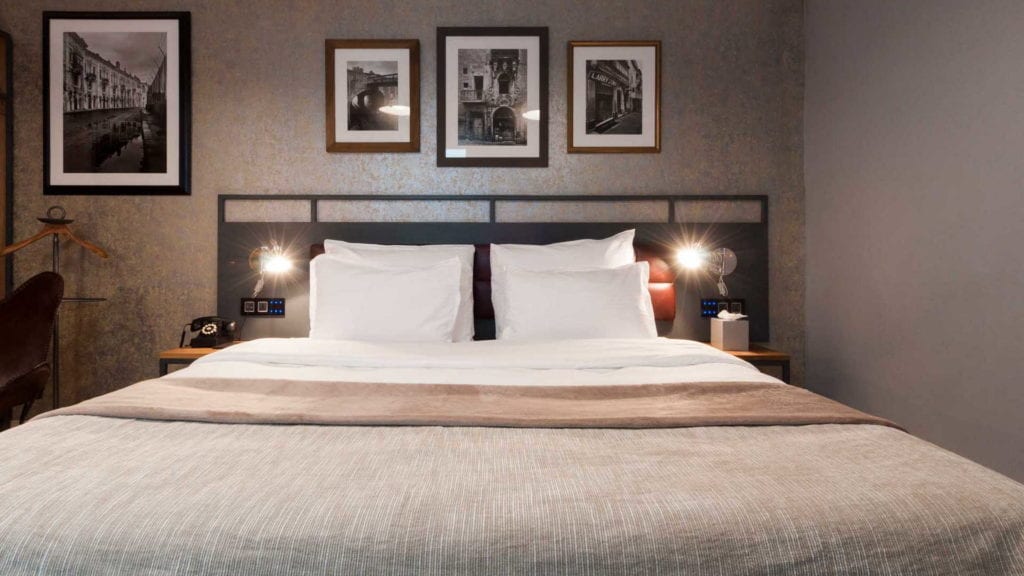 URBAN LIVING REDEFINED
ONE OF THE FINEST VALLETTA MALTA HOTELS IN THE CITY
In a city like the Maltese capital of Valletta, with its fortifications and its Baroque ornamentation, you might expect a hotel to lean heavily on the historical atmosphere. AX Saint John, however, has taken a liberal approach to its own history. This 19th-century townhouse, right in the heart of the city, has been updated in a style that's entire of the moment, even as it pays its respects to the past.
Beneath the beams of those old ceilings are contemporary furnishings, up-to-date electronics, and a bit of 20th-century modernism — plus a generous selection of historical photographs, to keep you rooted in a sense of place. The accommodations range from the cozy Comfort rooms to the Deluxes and Superiors and on up to the Comfort Quad, which sleeps up to four, ideal for families or larger groups.
The hotel's lone dining and drinking venue, the Cheeky Monkey, is a bit of a curveball — it's a British-style gastropub, complete with gourmet burgers and an encyclopedic selection of beers. And from here you've got the rest of this compact town at your feet — staff is on hand twenty-four hours a day to help you navigate the ins and outs of Valletta.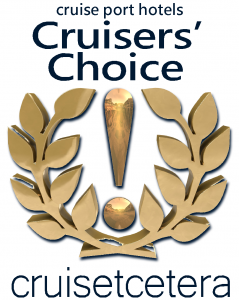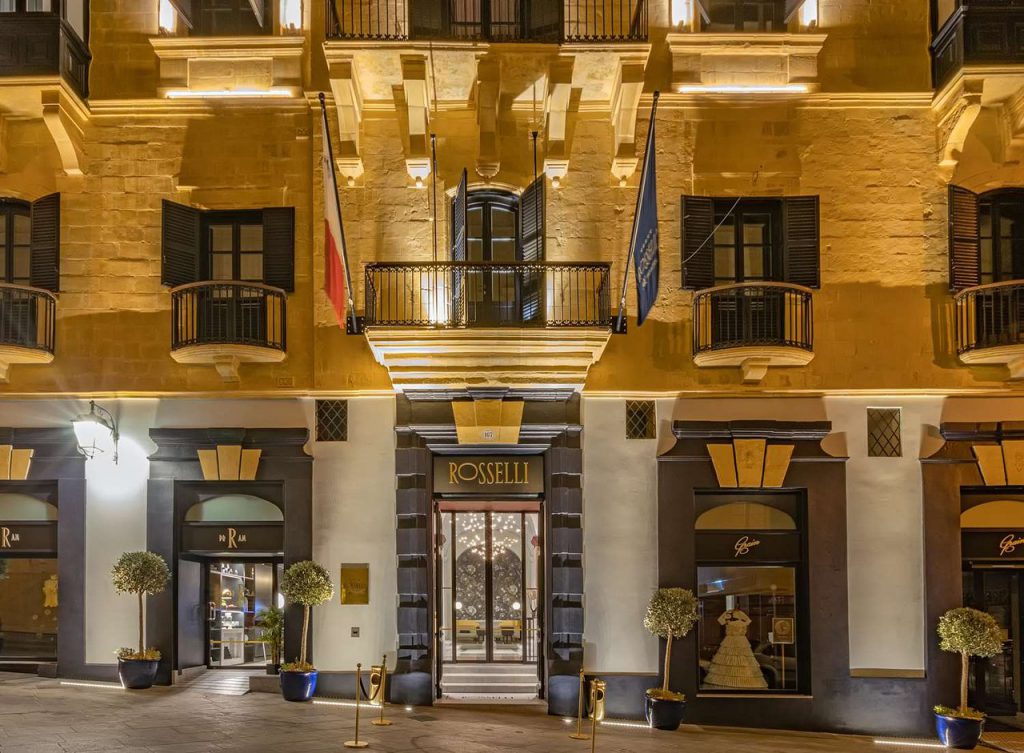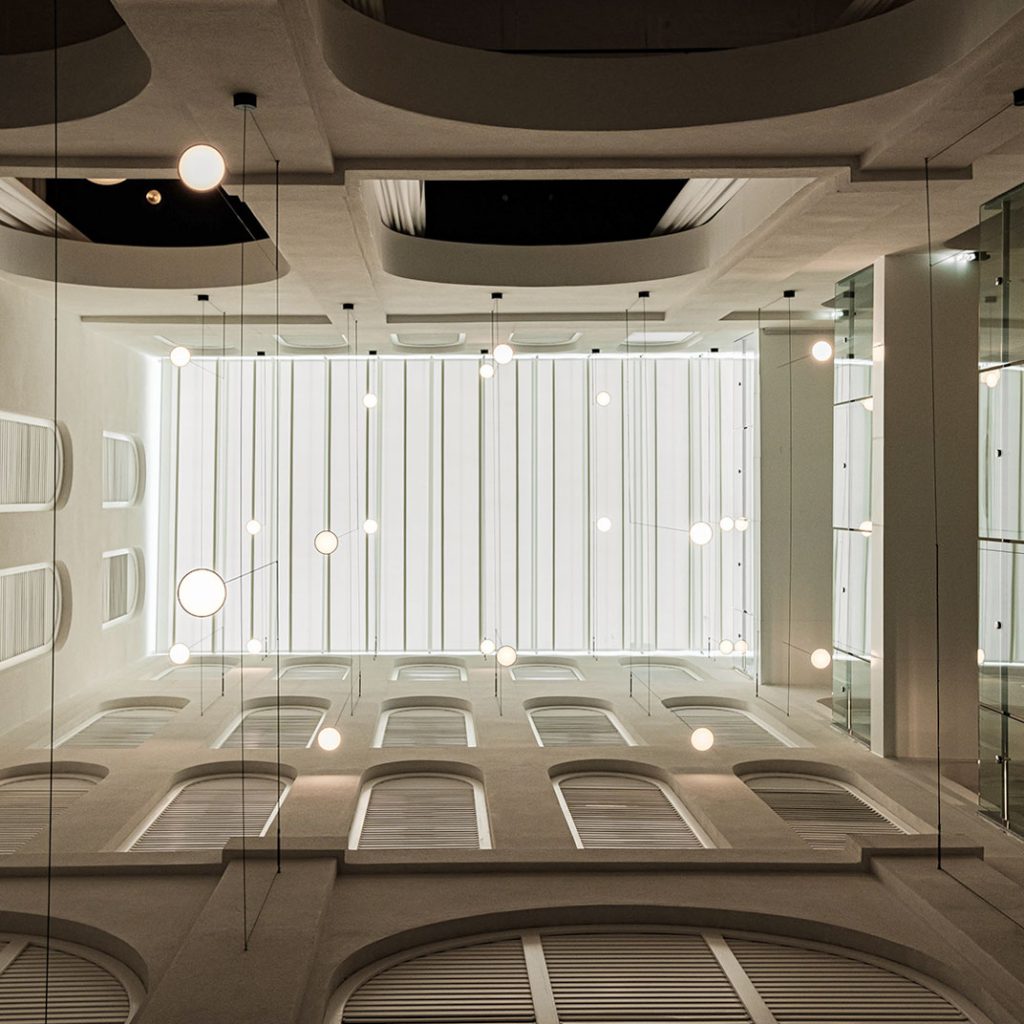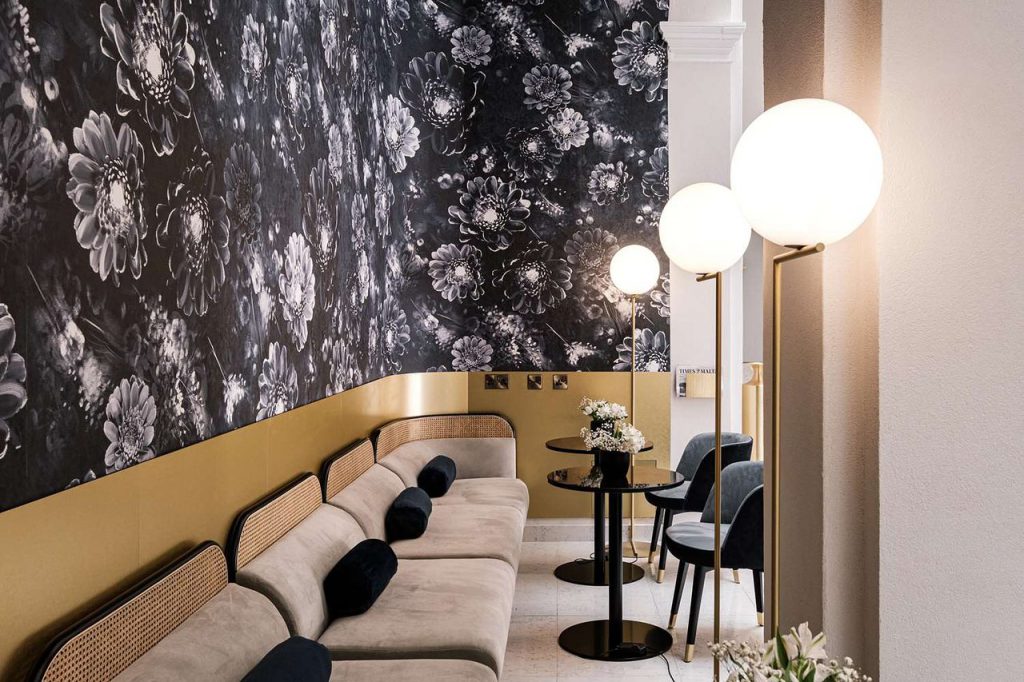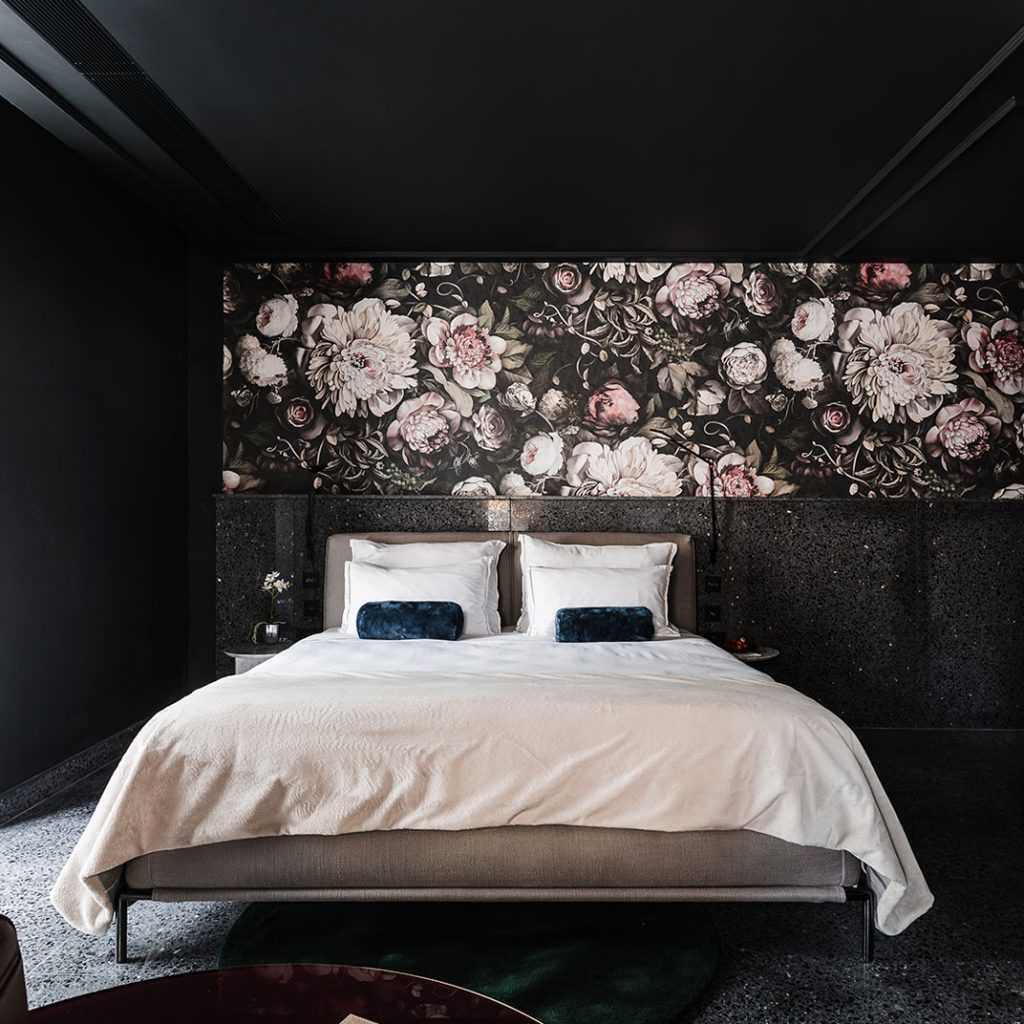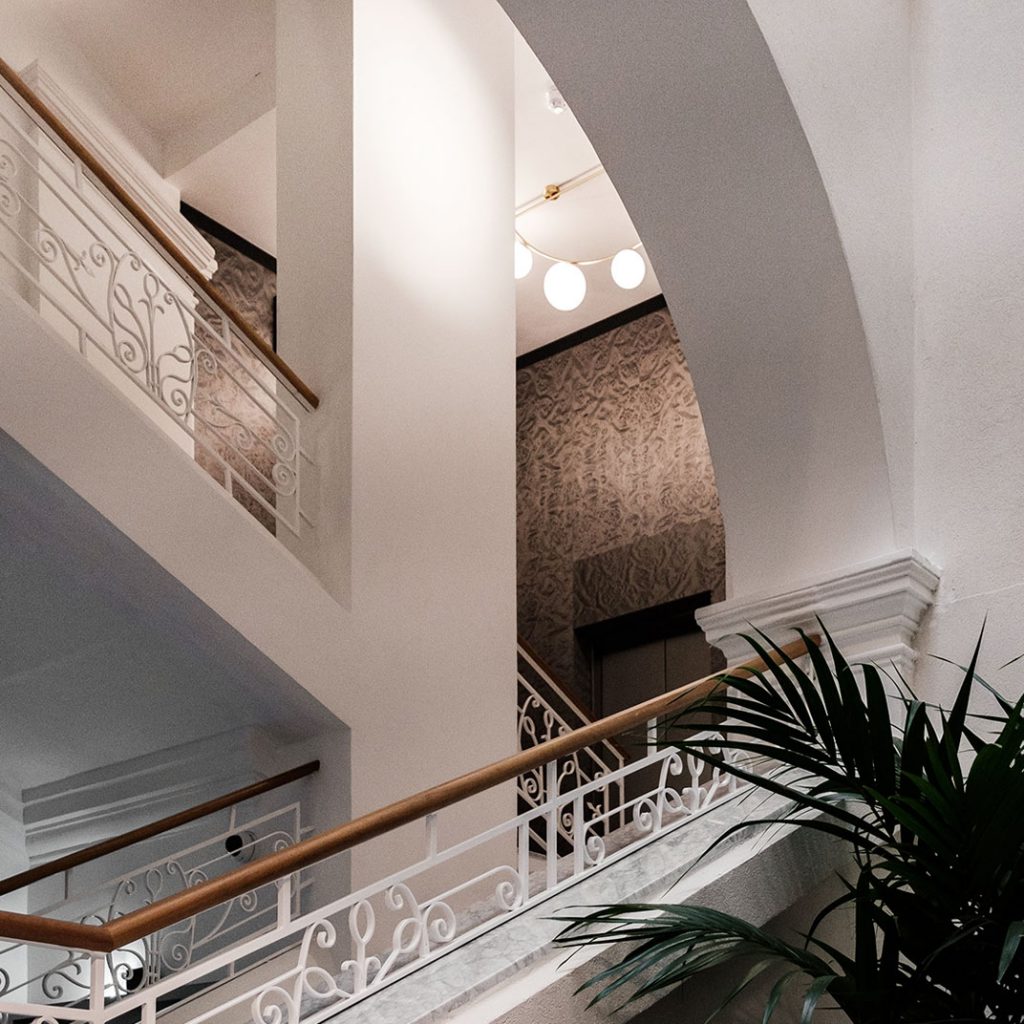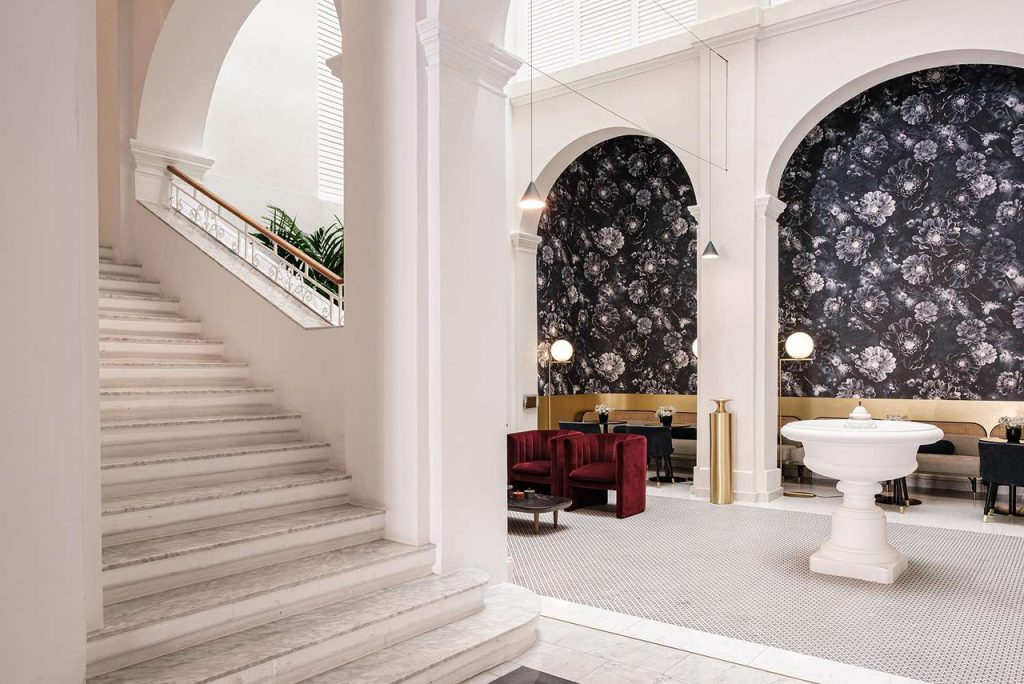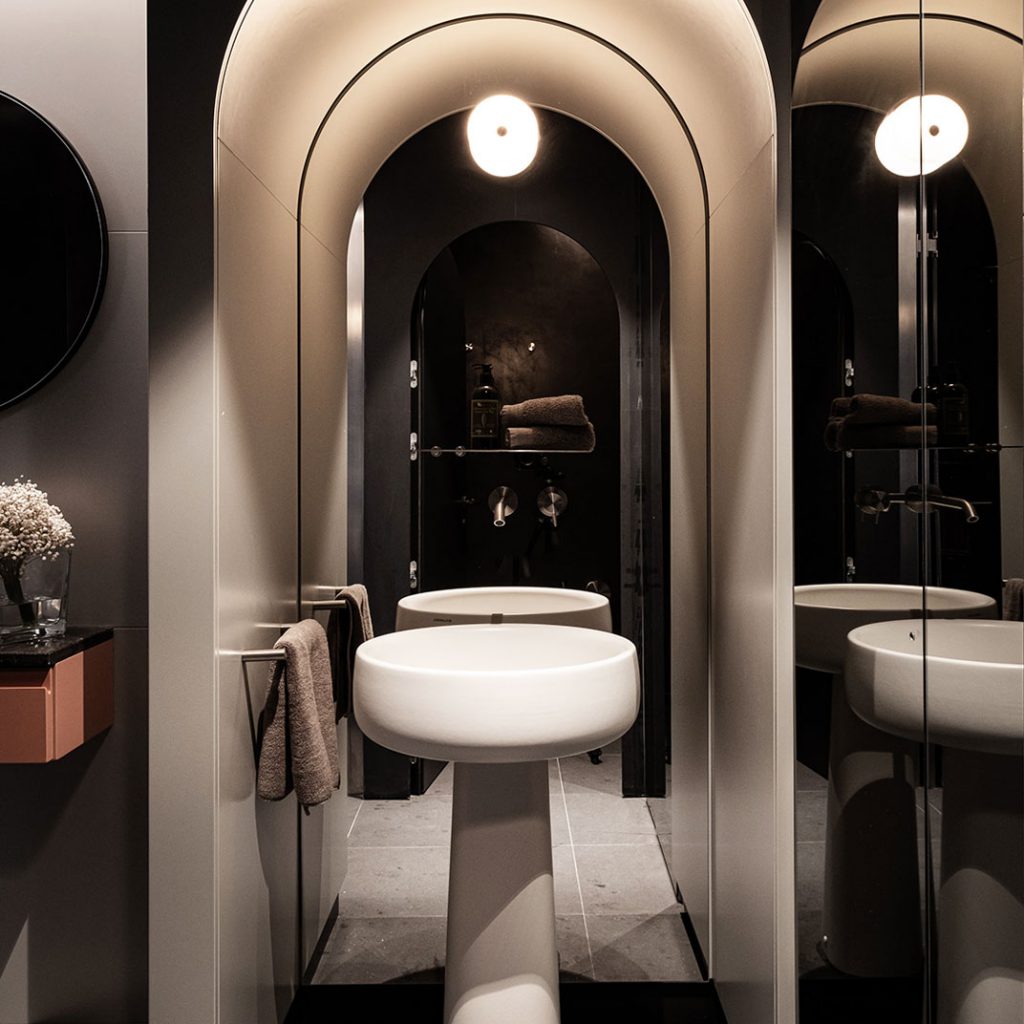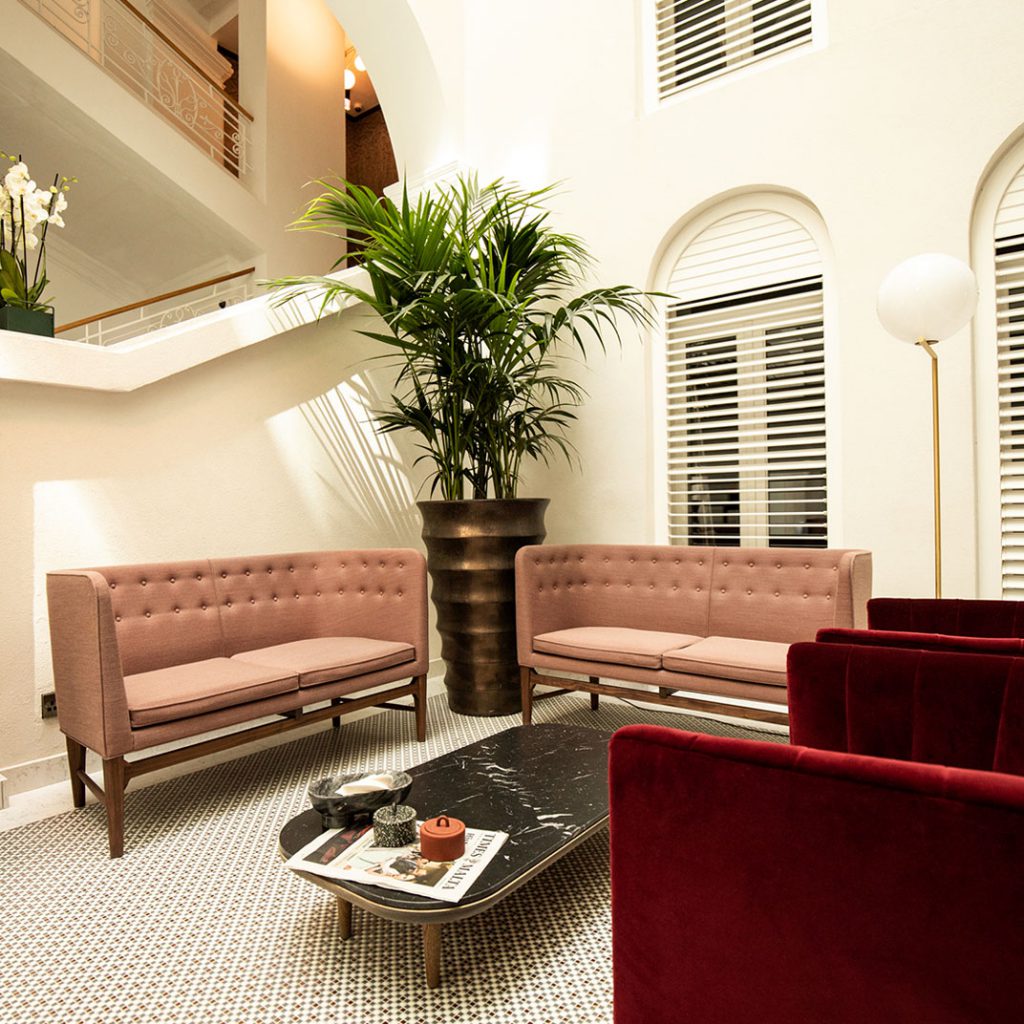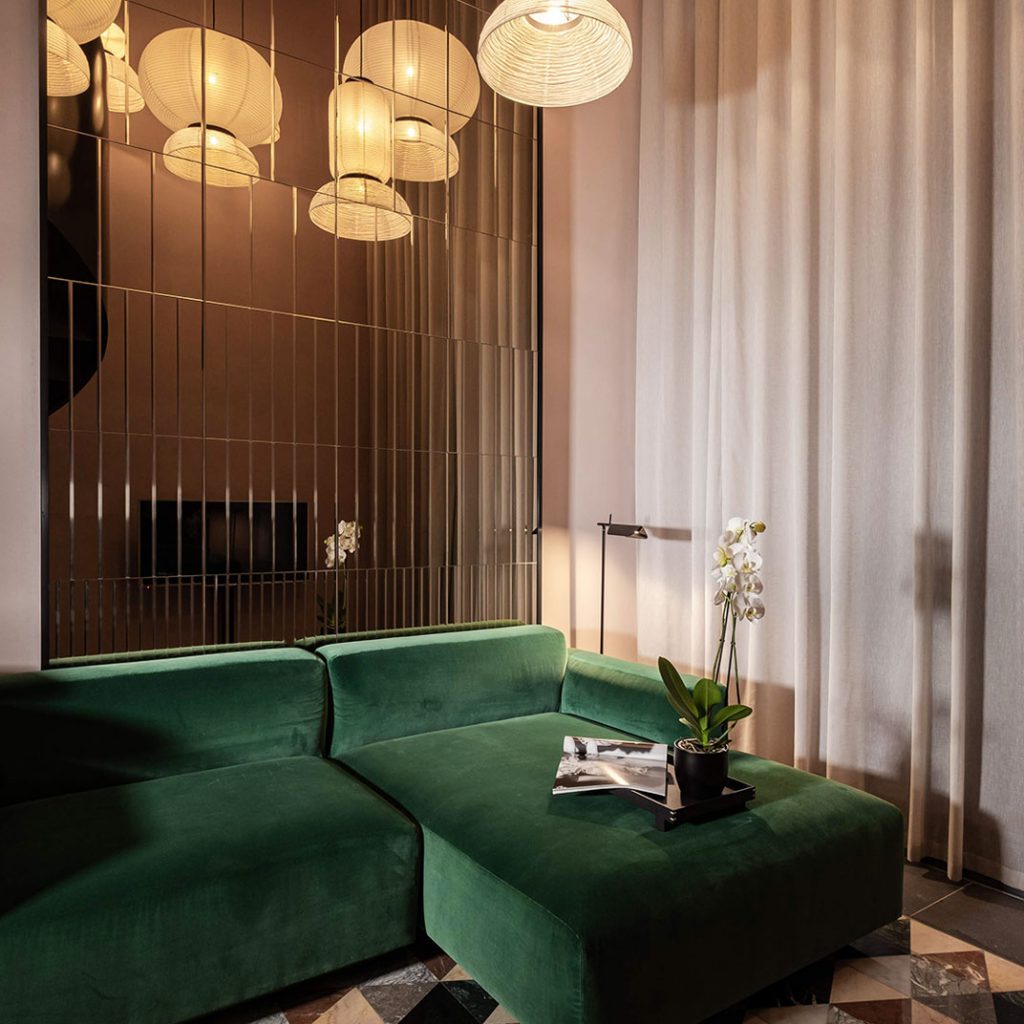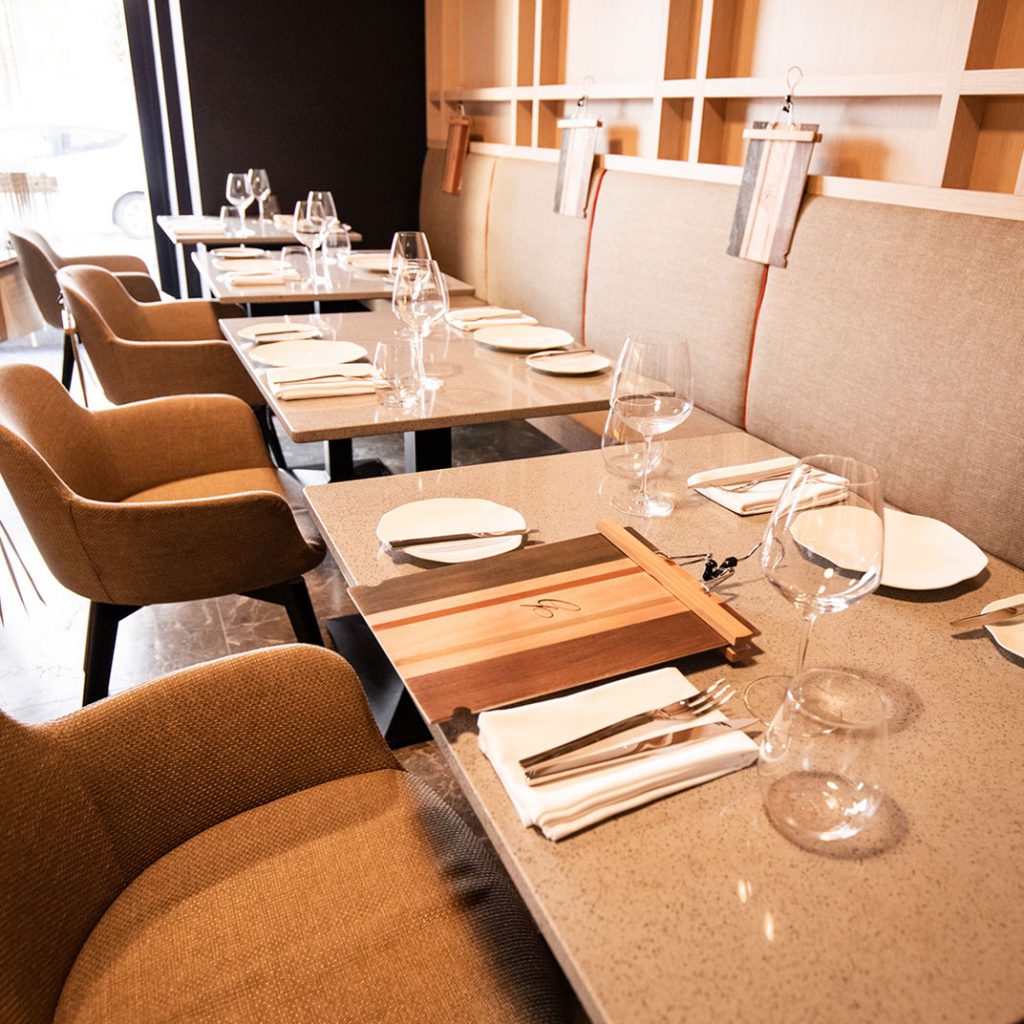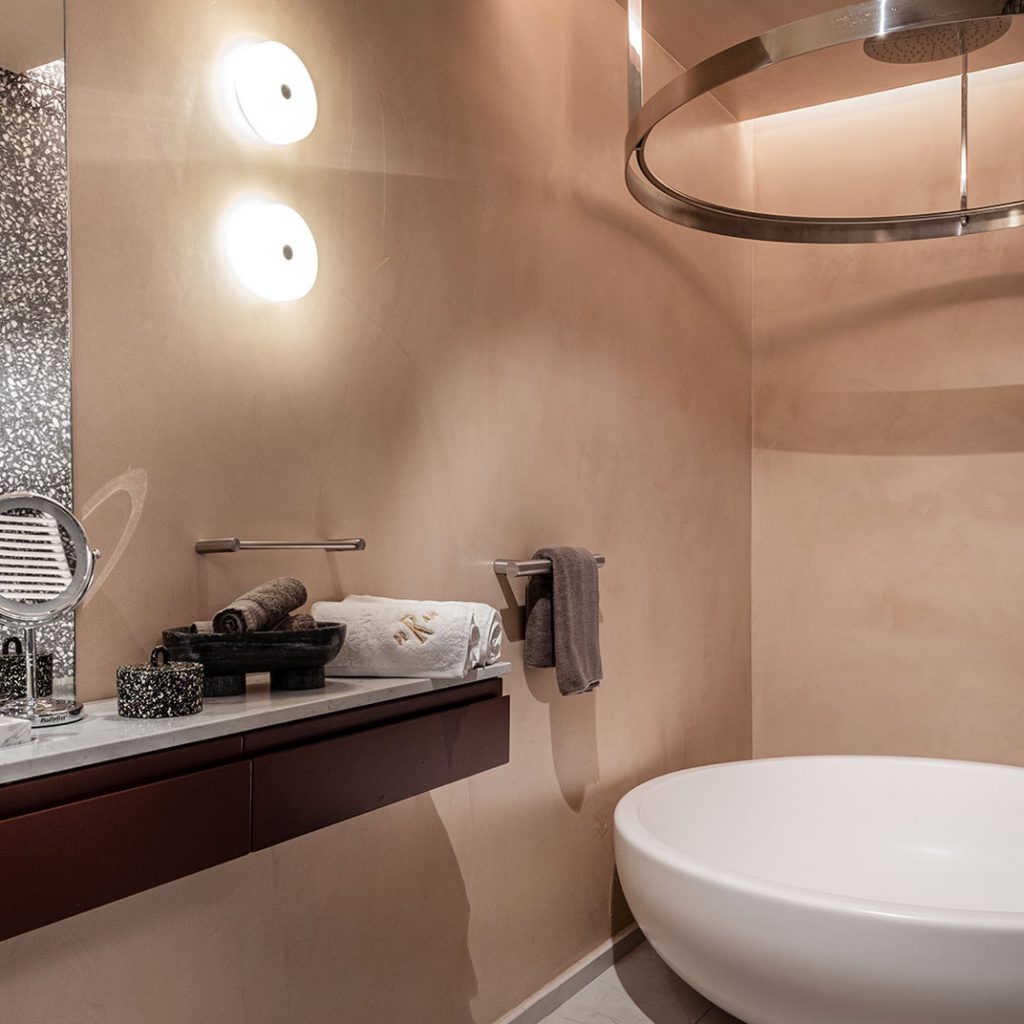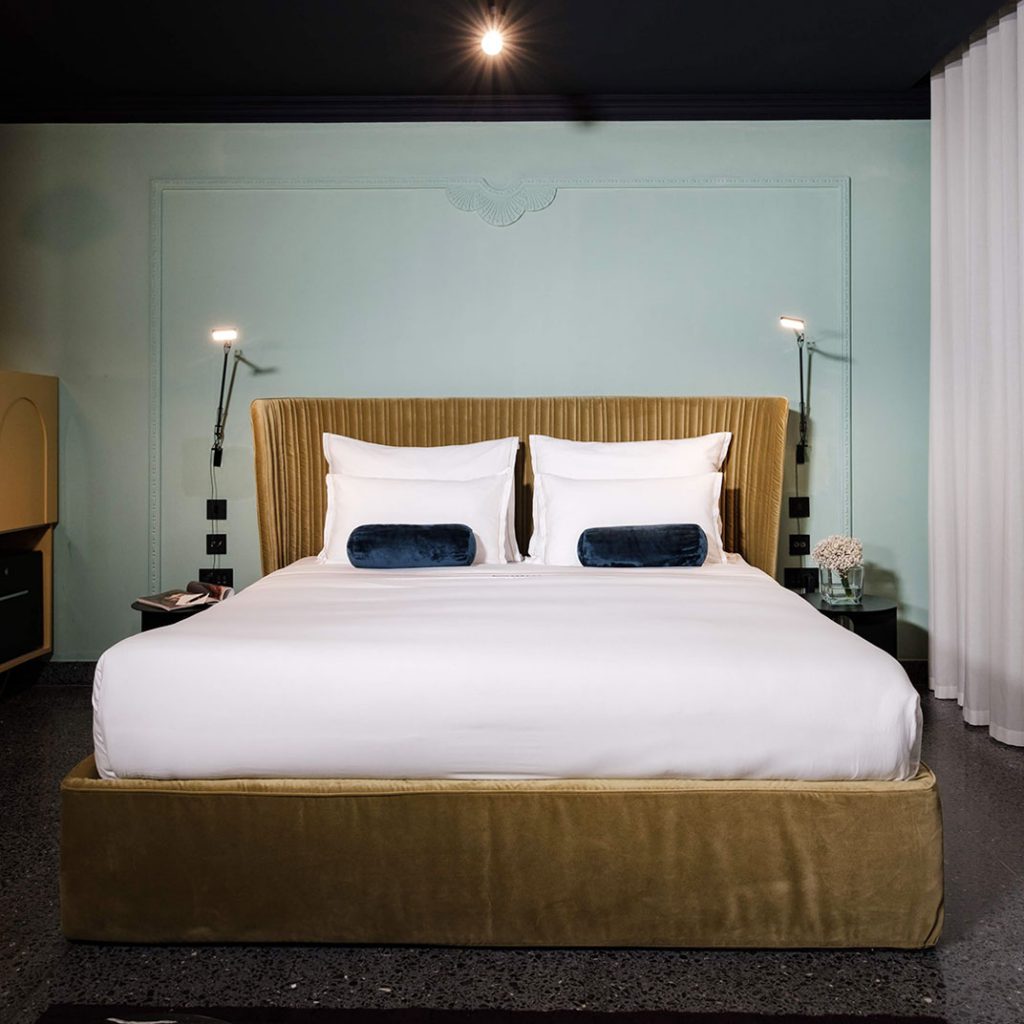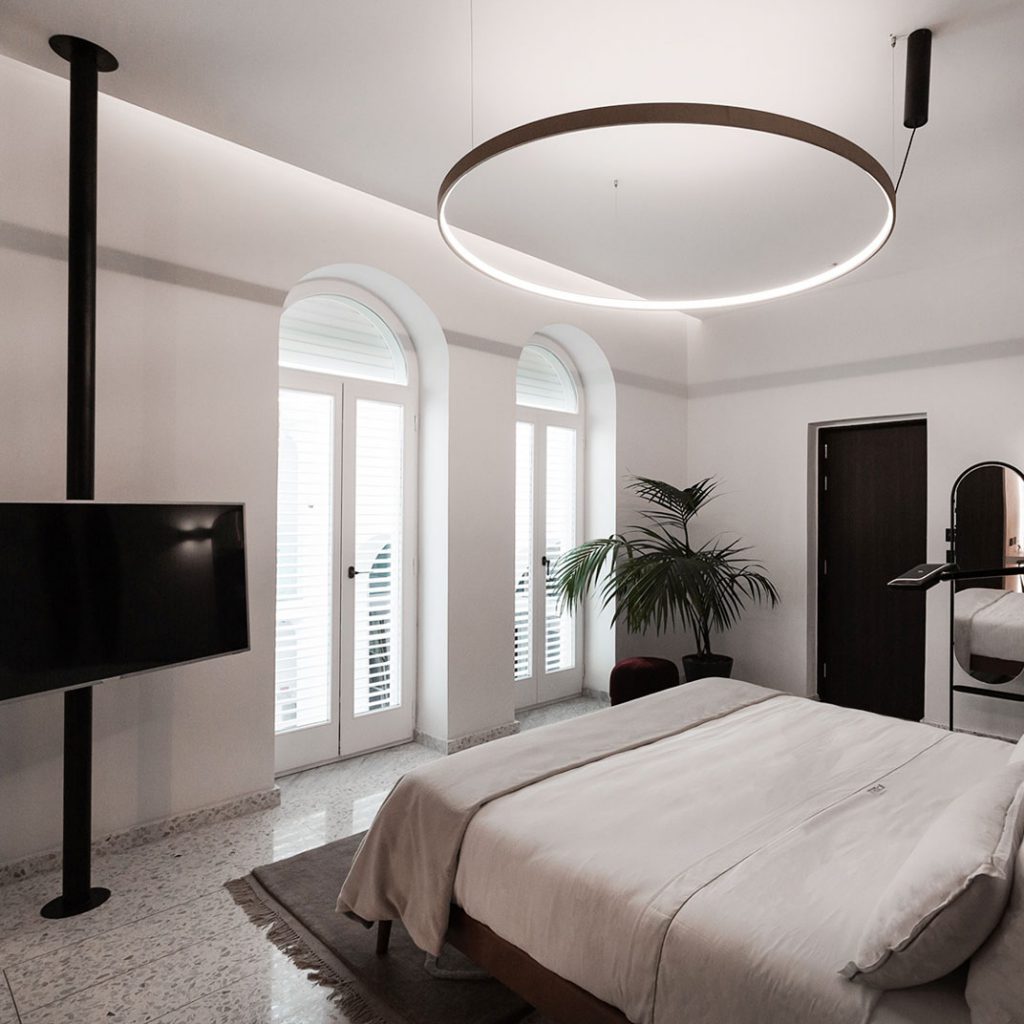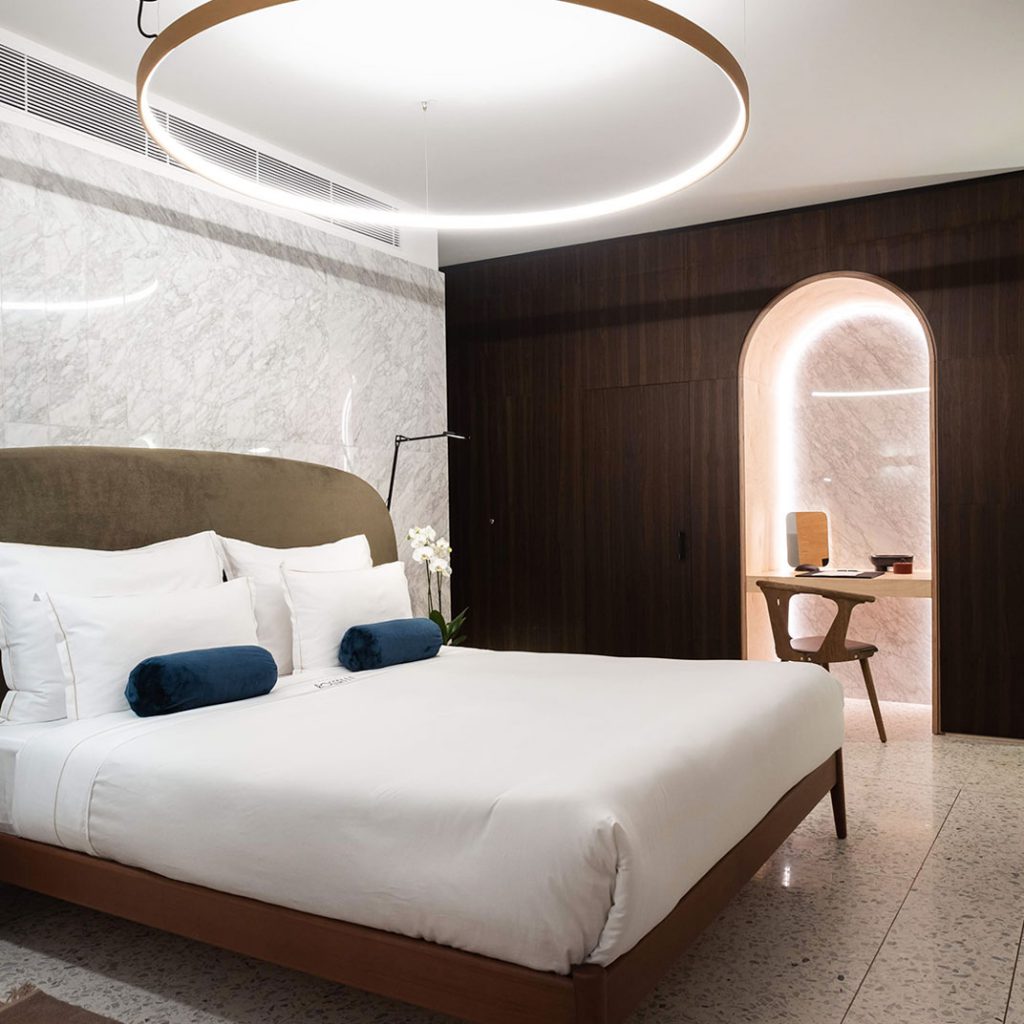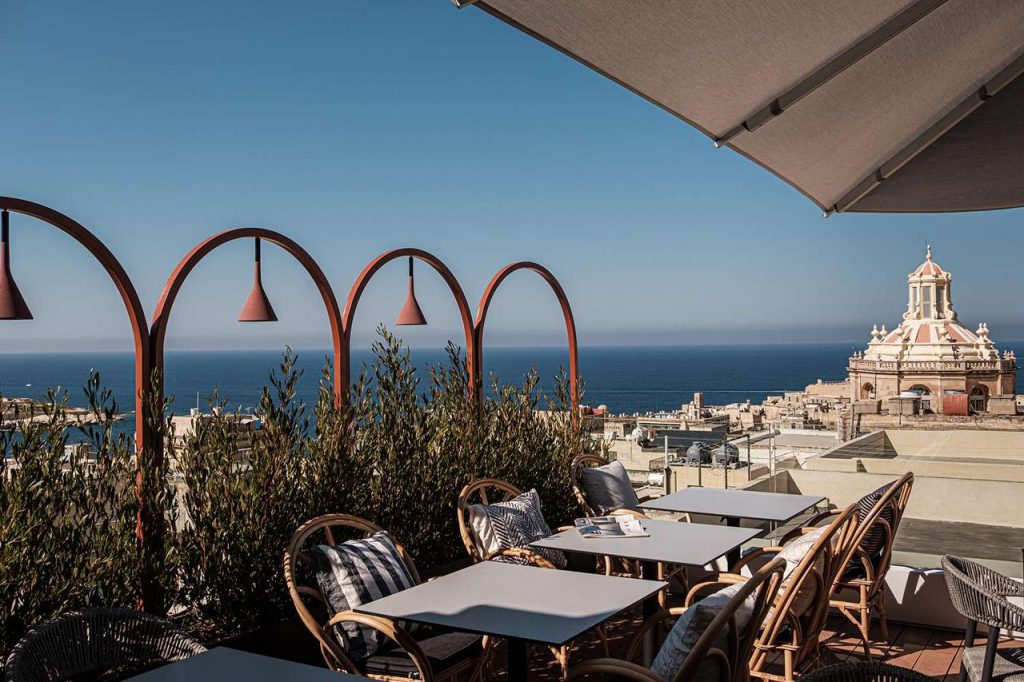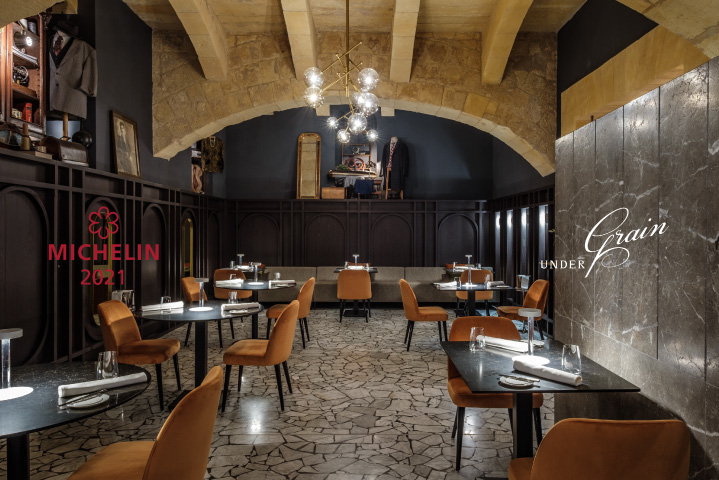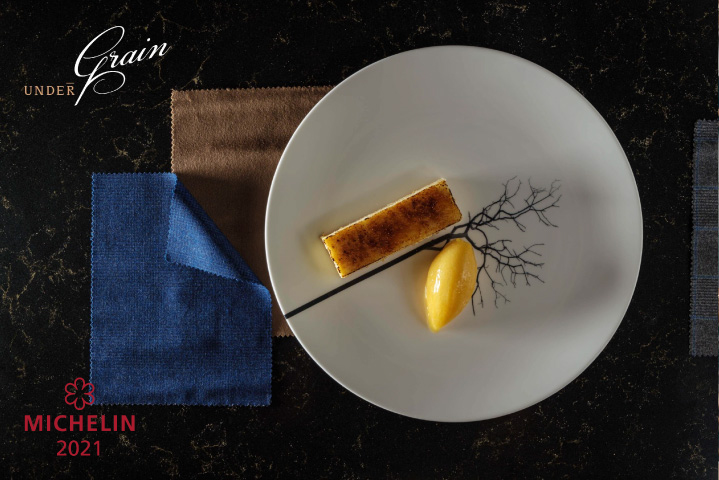 Rosselli's Magic in the City
Something to know about this palazzo is that Casa Rosselli-Massa, the beating heart of this hotel for the discerning, carries on the tradition instituted by its original owner. Rosselli, the avant-garde goldsmith, and philanthropist was also a great upholder of traditional values. He was, by 17th Century standards, a new man. In marrying Alusietta, from the established Massa family, he took his contemporary perspective and infused it with the more traditional approach.
The Baroque palazzo known as Casa Rosselli-Massa is a splendid piece of 17th-century history, and many of Valletta's hoteliers would have been perfectly content to keep it that way. But the AX Hotels group had greater ambitions. Forward Architects transformed this heritage structure into Rosselli – AX Privilege, developing no fewer than six distinct looks for the hotel's 25 rooms and suites. It's a much-needed dose of high design for Malta's capital city, and a hotel that makes good on its promise to deliver an experience you won't soon forget.
Each style is named for a significant figure in the building's history, and they range from a monochrome Deco-inspired look to colorful geometric modernism to a postmodern mixture of a variety of eras and schools of design. All of them are equipped with luxe comforts like espresso machines and high-tech modern bathrooms, as well as high-end designer furniture that wouldn't look out of place in Milan.
The restaurant, Grain, describes its chefs as "culinary poets," which is high praise indeed. It's split into three spaces: Street, at ground level, is a more casual small-plates concept, the subterranean Under is upscale fine dining, and Over is the rooftop garden and lounge. And the service throughout the hotel is formal in a way that's refreshingly at odds with its design-hotel looks. To put it simply: Rosselli is in a class by itself.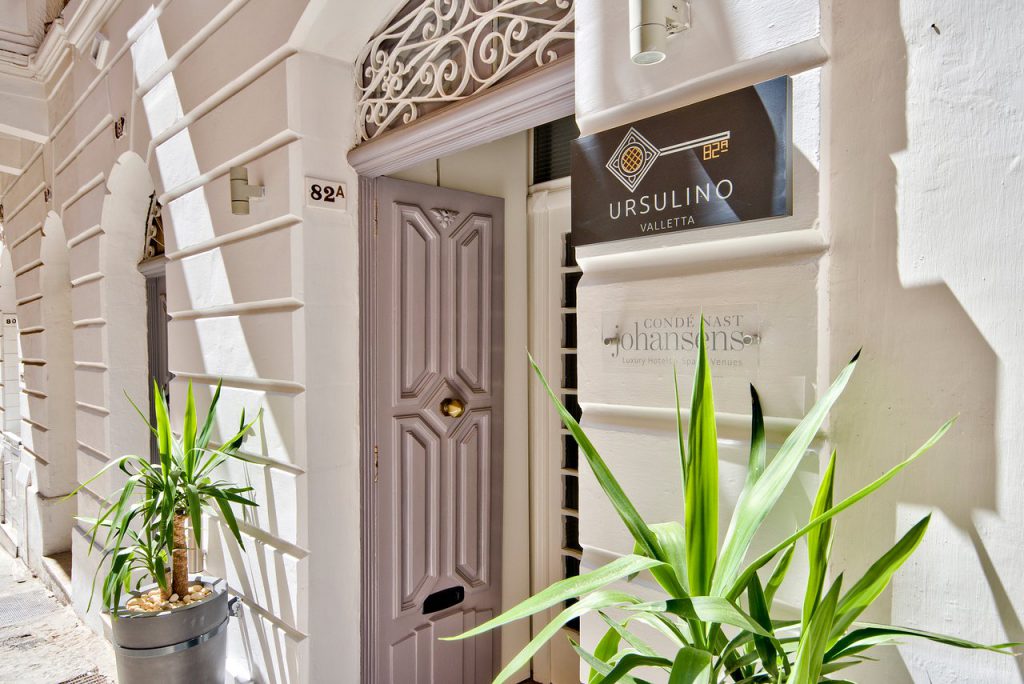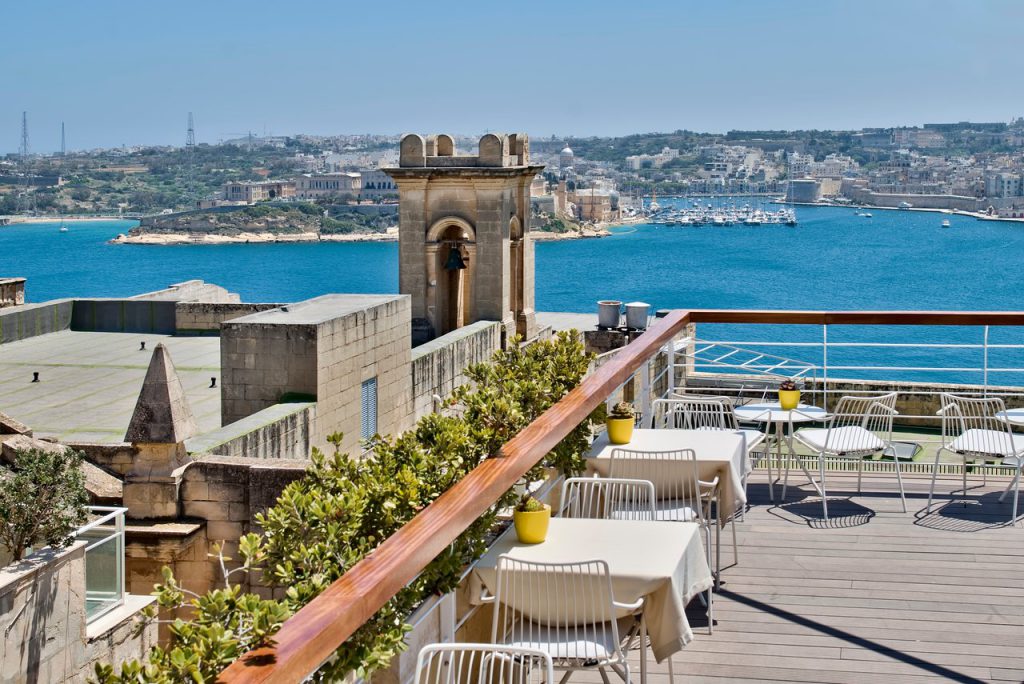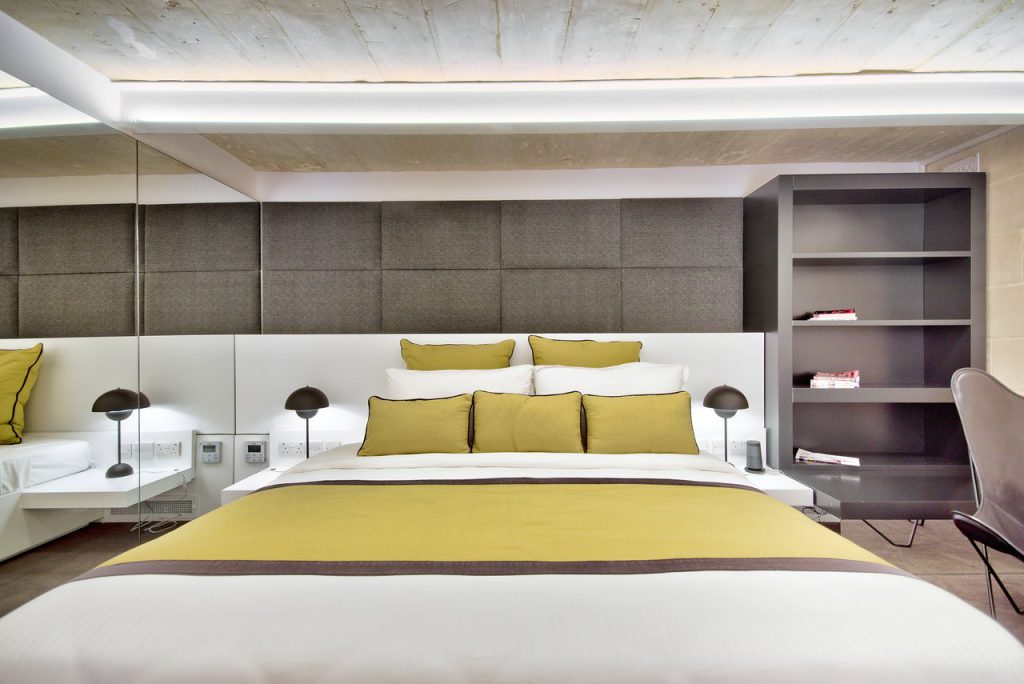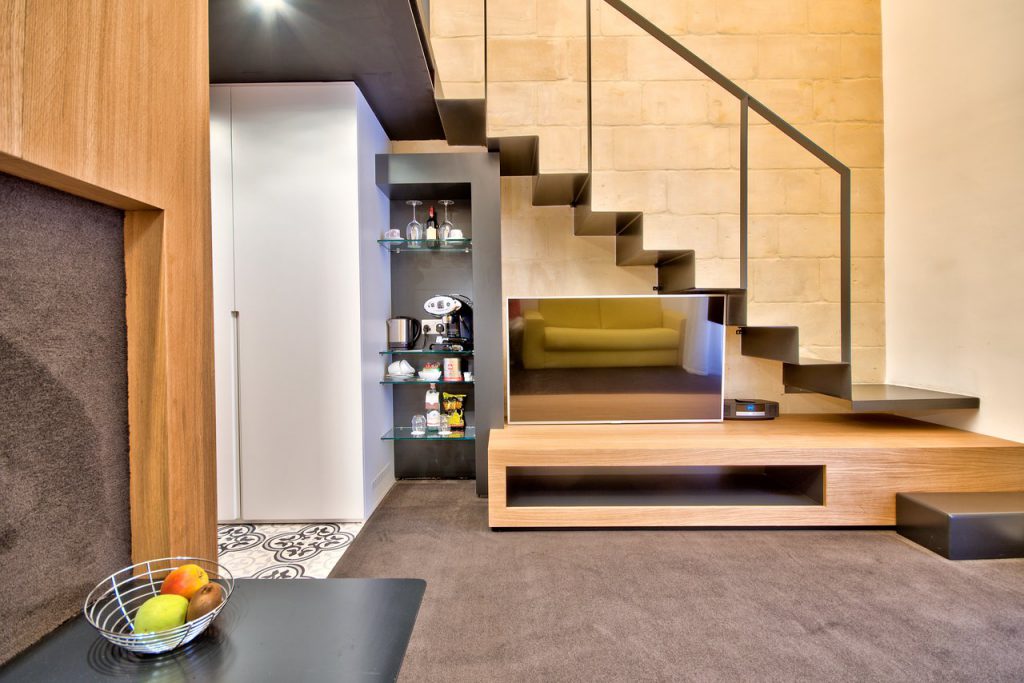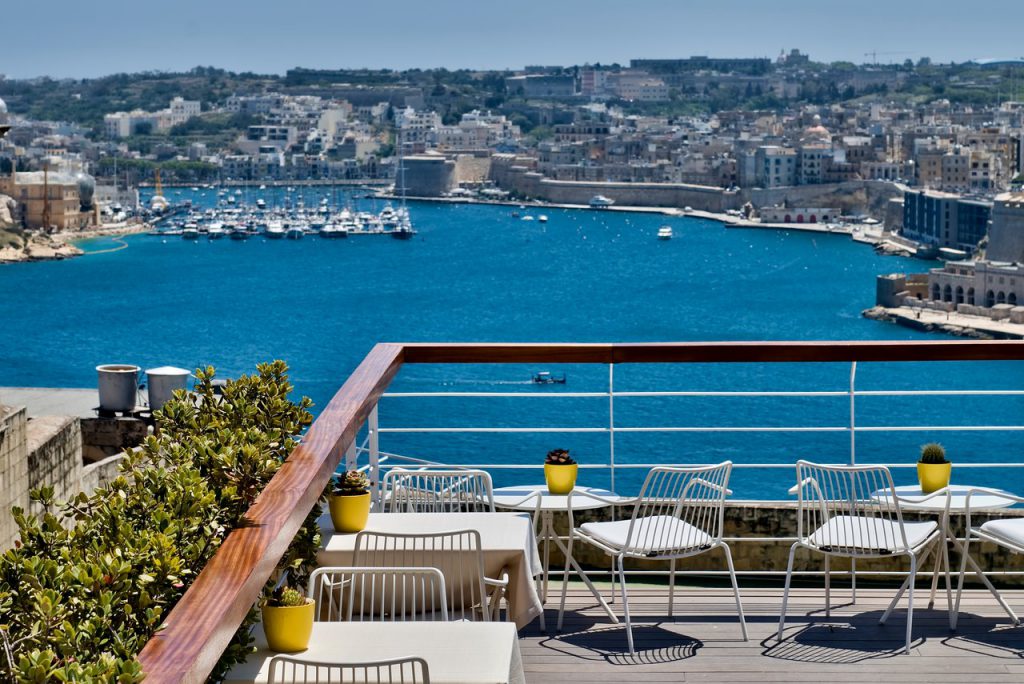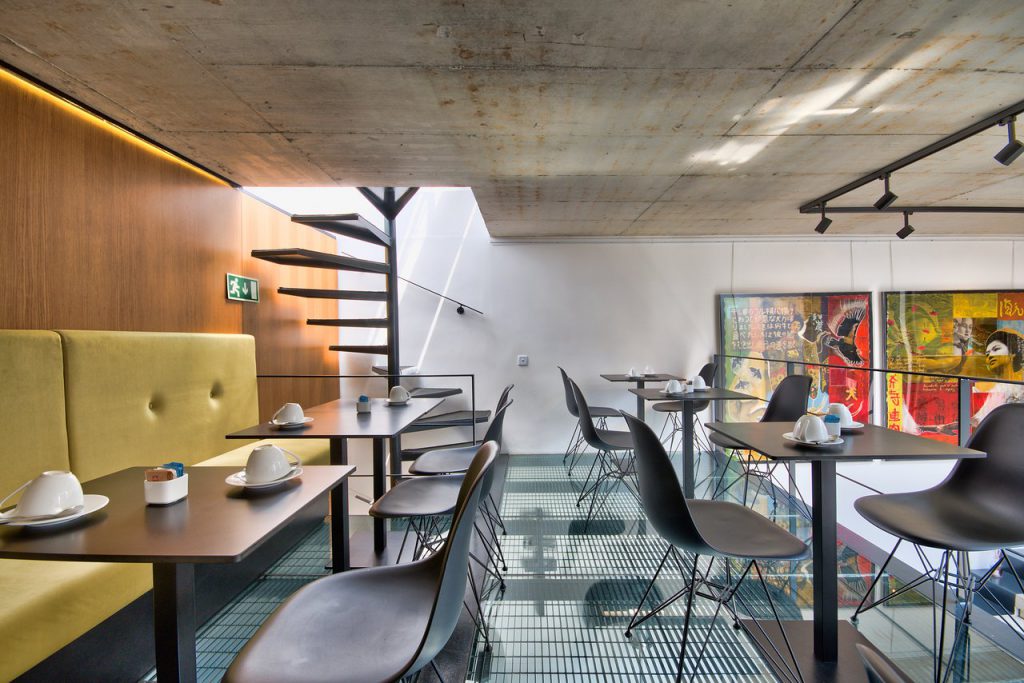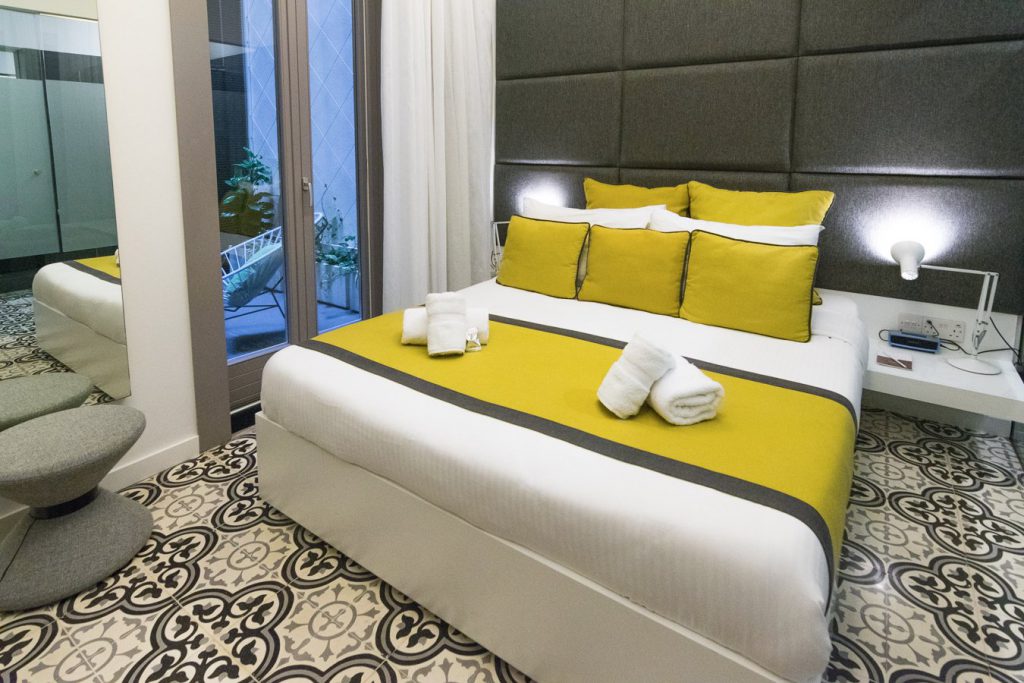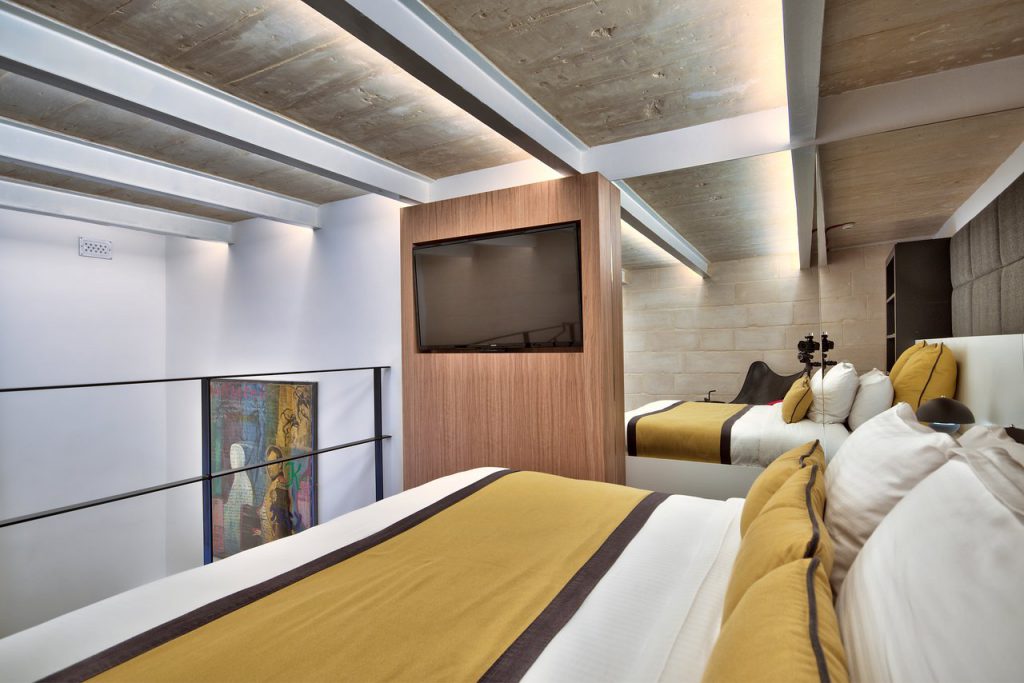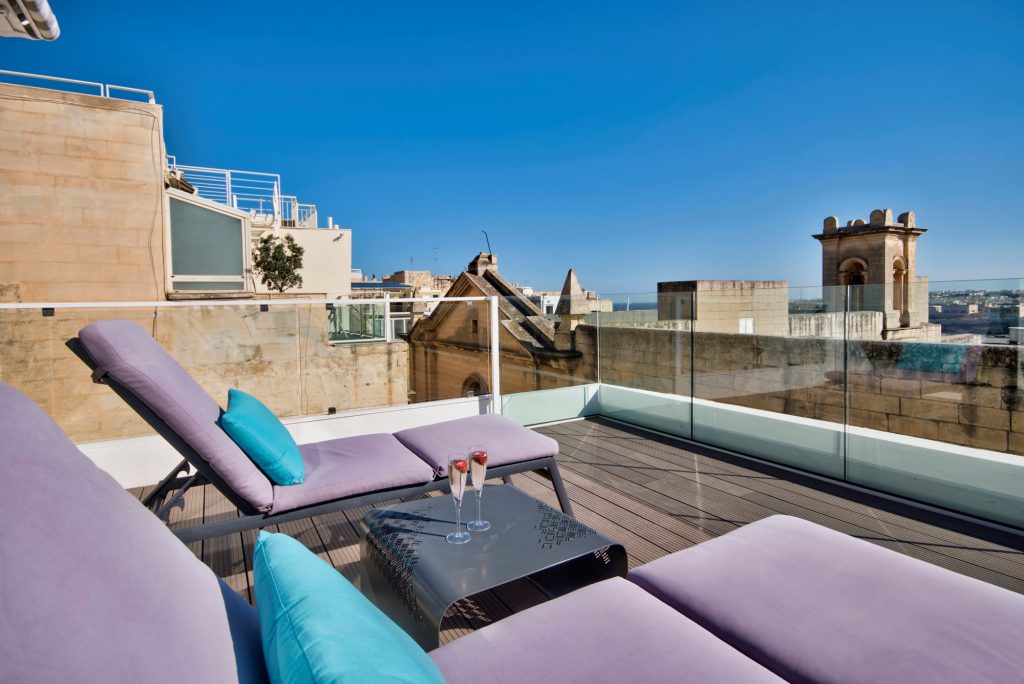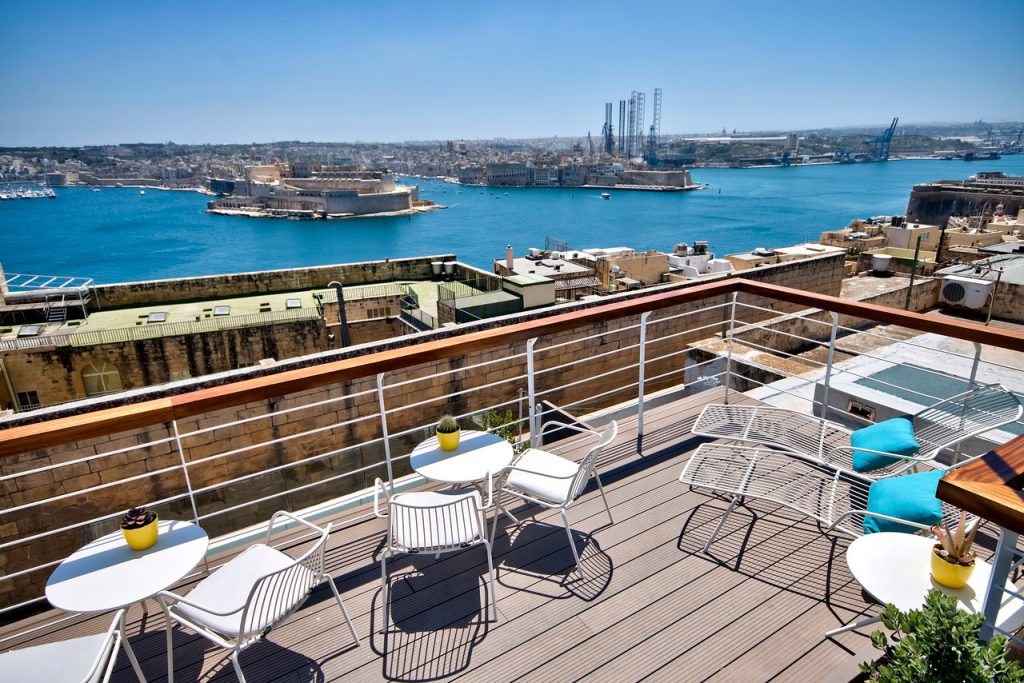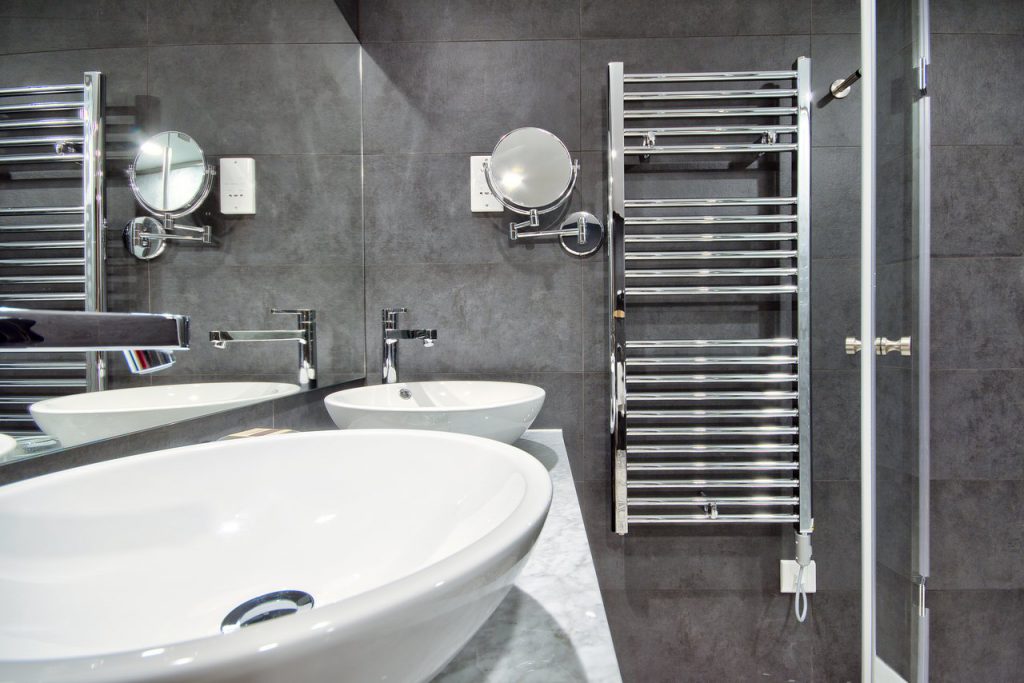 BAROQUE ARCHITECTURE MEETS MODERN LUXURY LIVING
Ursulino Valletta Boutique Hotel, a former family townhouse built in the traditional architectural style that is typical of this grand historic City, now restored to modern luxury standards. This Boutique Hotel is An elegant townhouse promising luxury B&B accommodation to 5-star hotel standards, yet also offering the warmth and the personalized service of a family-run boutique B&B.
Every guest gets to enjoy the best of our 360-degree views at Ursulino Valletta Boutique Hotel. The defining feature is indeed the fantastic roof terrace from which to admire the unobstructed views of the Valletta skyline and our majestic Grand Harbour. All of this from a unique vantage point available for all guests to enjoy!
Malta's capital city of Valletta may not be the commercial nexus it was back when the Mediterranean's business was conducted by ship. But this beautiful Baroque city, with its harborside island setting, remains a tempting leisure destination, not only for its ancient sights but for contemporary boutique hotels as well — hotels like Ursulino Valletta, a classic townhouse that retains its historic façade but whose interiors have been transformed into something unmistakably modern.
The house's vertical layout means the rooms adopt unusual layouts to adapt to the existing space, and while some spread out over two floors, they're not inconvenient, but rather full of character. The graphic palette, meanwhile, provides some uniformity, with black and white predominant, livened by accents in golden yellow, while the house is decorated with an extensive collection of works by local artists.
While it's rather more than a standard B&B, bed and breakfast is indeed the plan here — for lunch and dinner you'll be at the mercy of Valletta's well-stocked streets. What it does offer, though, Ursulino Valletta does well indeed: both breakfast and a sunset aperitivo are served on the hotel's lovely roof terrace, with expansive views over the harbor and the city's rooftops.
when you have a special request or can not find your hotel, you want a cheaper option or you have any questions? please contact us and we will send you a new top 3 based on your choice.
by e-mail: GERT@CRUISETCETERA.COM