Best cruise port hotels as picked and recommended by members of our groups: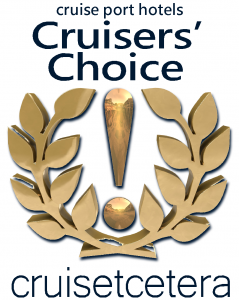 Seattle's Historic Mayflower Park Hotel
Randy F.: "A lot of cruises use Seattle's ports. If you have to be in Seattle, the Mayflower Park Hotel is a great option."
Isabel V.: "Love that hotel. We stayed there twice. We stayed at the Mayflower Hotel on our Alaska cruise, fantastic, you can walk everywhere and has a connection to a Monorail to the Needle."
Diane H.: "Mayflower Park Hotel – Seattle. Wonderful location. To get to airport rail just go across the street to Macy's.
In the hotel, it adjoins the rail system and has entry to the mall. Down the hill is the pike peak market."
From crystal chandeliers to fresh flowers to complimentary Wi-Fi internet access and Wednesday wine receptions, the Mayflower Park Hotel offers the quintessential Seattle experience. Build in 1927, the beautifully renovated Mayflower Park Hotel is one of the last remaining locally owned and independent hotels in the Seattle area. It is centrally located next to Westlake Center, the Monorail to Seattle Center, and the Sound Transit Light Rail to SeaTac Airport. It is a proud member of Historic Hotels of America and was recently presented with the prestigious "Best Historic Hotel" award. The hotel is also home to award-winning cocktail bar Oliver's and Seattle's Mediterranean restaurant Andaluca. 
The Classic Guestroom offers traditional décor and relaxing accommodations for the individual business traveler or a getaway evening out on the town in downtown Seattle. Please note, the photo above is representative of the room category. Actual rooms may vary from what is shown.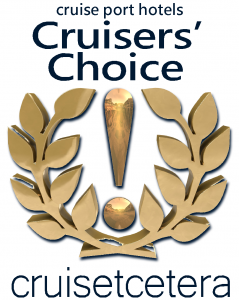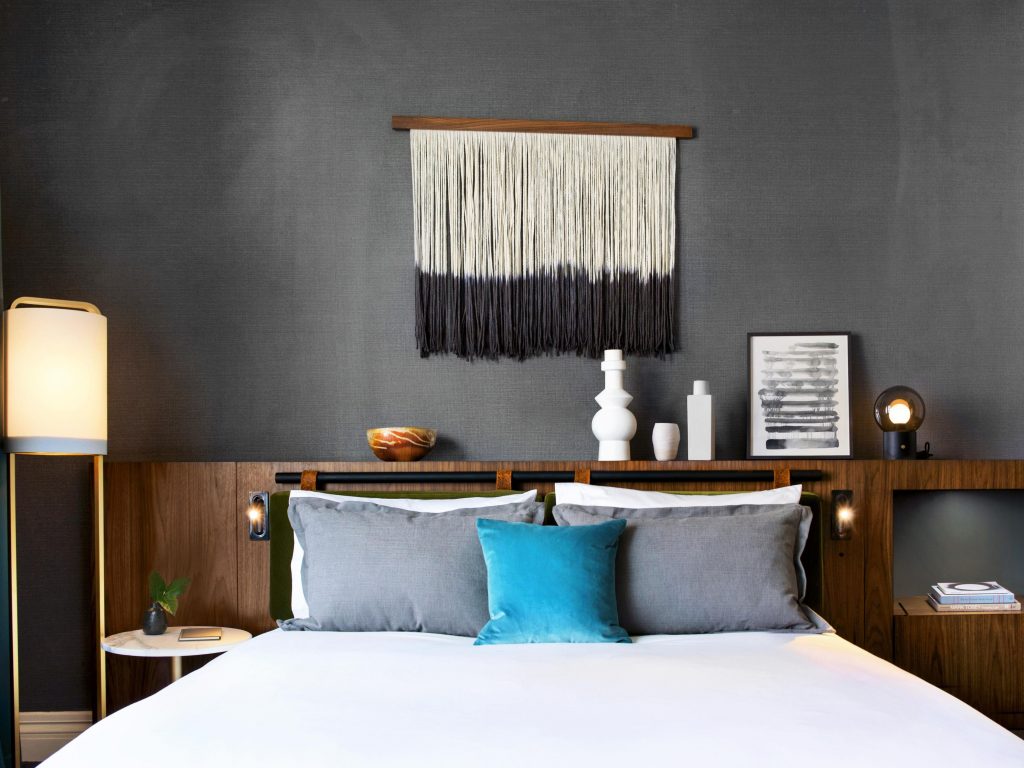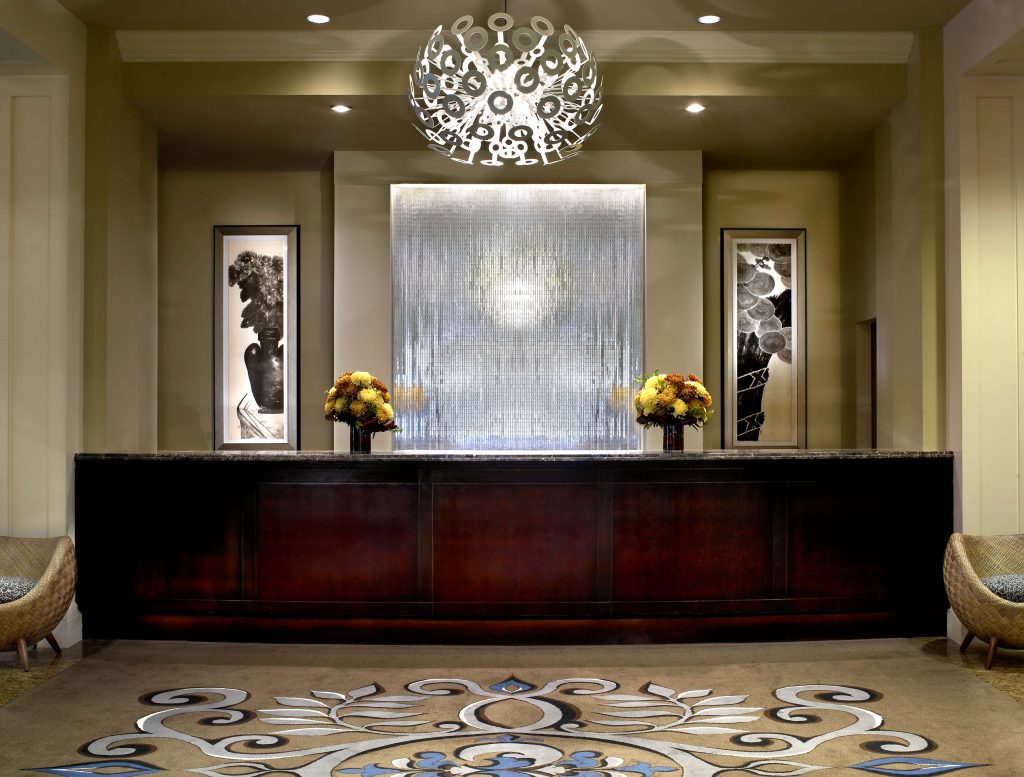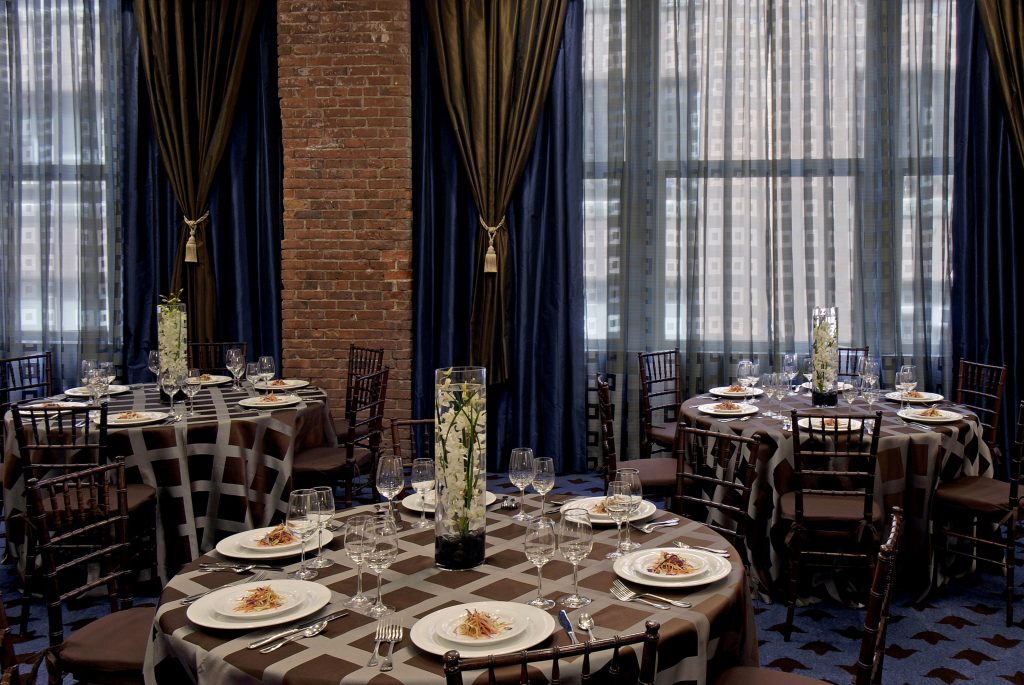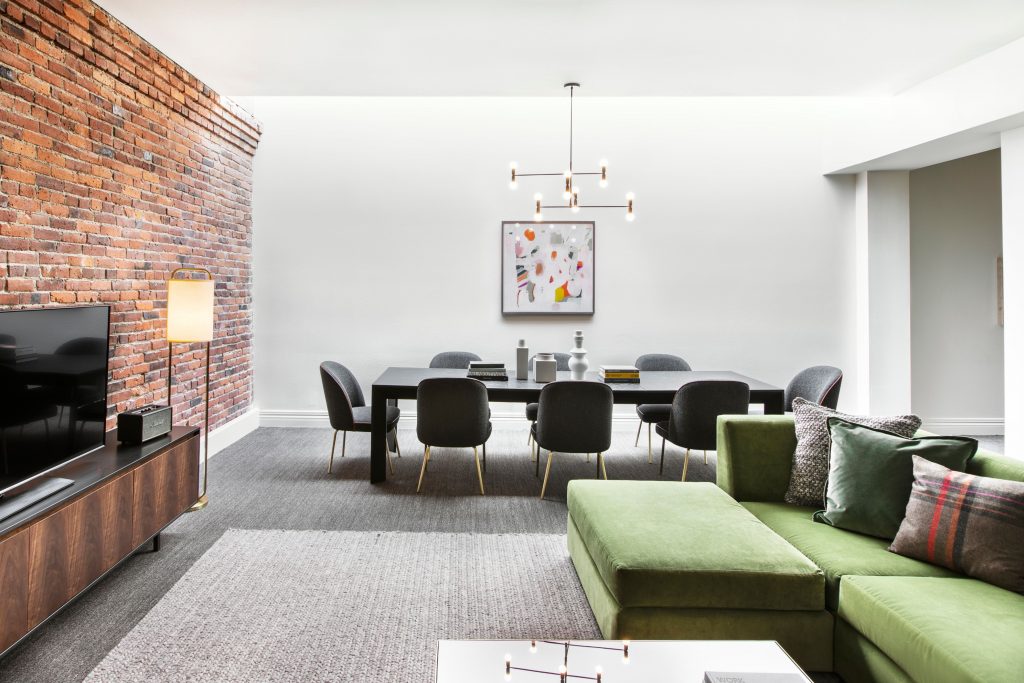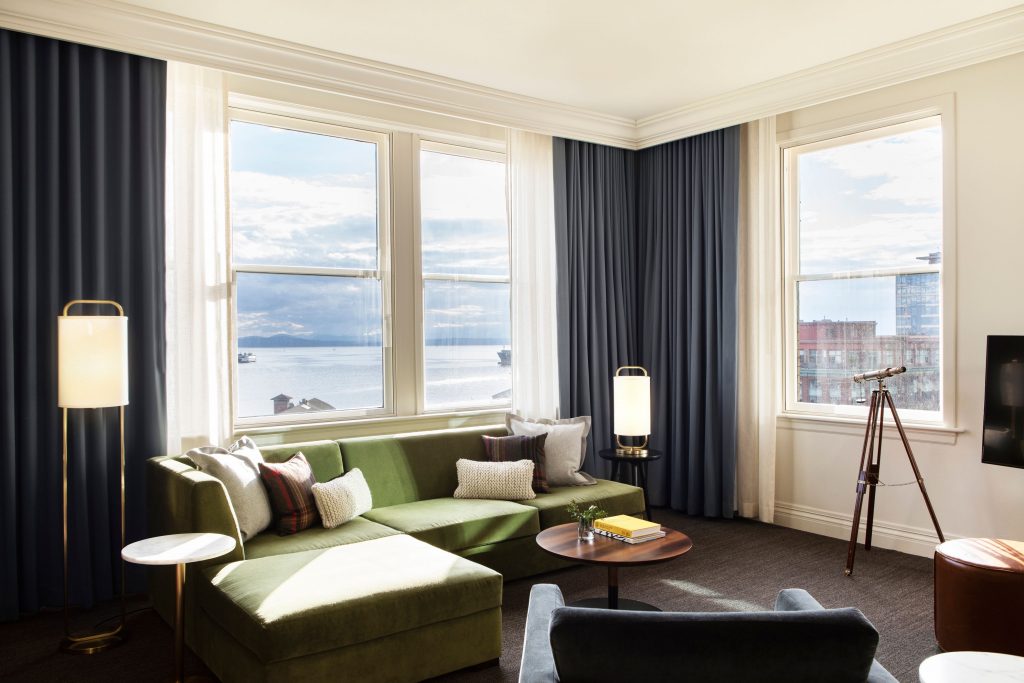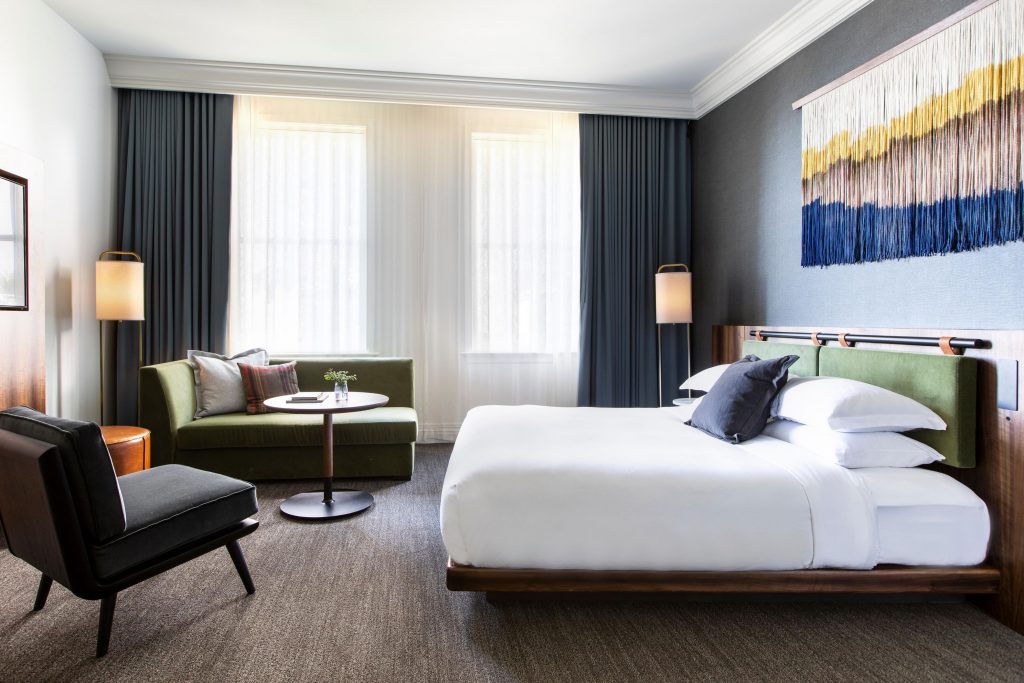 SOPHISTICATION AND STYLE IN THE HEART OF DOWNTOWN SEATTLE
The Alexis Royal Sonesta Hotel brings charm, warmth, and contemporary sophistication to the city's historic West Edge Neighborhood. Our historic 1901 hotel has been luxuriously updated with rich natural touches, locally curated art and inspiration from Seattle's music scene. And your experience will be nothing short of indulgent, with stunning city views and convenient walks to local attractions including the Waterfront, Pioneer Square, and Pike Place Market.
Unwind over delicious contemporary cuisine and cocktails at The Bookstore Bar & Café, delight the senses with an afternoon at Chroma Spa, and work out in award-winning style at our fitness center – all steps from your room. If business brings you to the city, enjoy intimate meetings and event spaces. Settle in, enjoy a slice of Seattle's history and experience the city like never before.
Sonesta transitioned this hotel from Kimpton® Hotel Alexis Seattle. Our team looks forward to welcoming you to an unrivaled guest experience when you visit this new location.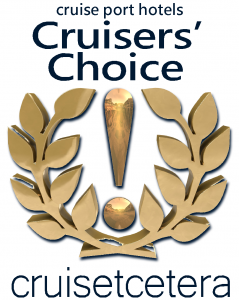 your home away from home
Sally Stringer S.: "Inn at the Market is a wonderful hotel and you cannot beat the location!"
Mary Acton M.: "Definitely Inn At The Market – LOVE that place."
John J. D.: "Inn at the Market"! Excellent location and hotel! Get a room with a harbor view and see your ship come in!"
Michael B.: "The Inn at the Market. And don't miss the Pink Door for dinner."
Shirley Lewis S.: "Michael Baker Agree!"
Inn at the Market is the only downtown Seattle hotel located directly in the famous Pike Place Market. Recognized by Travel + Leisure and Condé Nast, Inn at the Market is a tranquil hideaway, just steps away from the vibrant atmosphere of Pike Place Market and the Seattle Waterfront. Inn at the Market offers modern Pacific Northwest style and comfort surrounded by downtown Seattle's most acclaimed restaurants and iconic landmarks. Inn at the Market is your home away from home, offering the best choice in hotels Seattle has to offer.
From the Inn's 79 rooms, guests can savor views of downtown, Pike Place Market, Seattle's waterfront, the Puget Sound, and the Olympic Mountains. Of all the downtown hotels that Seattle can offer, the Inn at the Market's rooftop deck provides the ultimate panoramic view of Pike Place Market, downtown Seattle, and Elliott Bay. Explore the city and then unwind on the deck with Pacific Northwest cheese and wine from Pike Place Market as you watch the ferries cross the Puget Sound into a glistening sunset. Inn at the Market offers a signature Northwest experience, treasured by visitors and locals alike, courtesy of a first-class downtown Seattle hotel.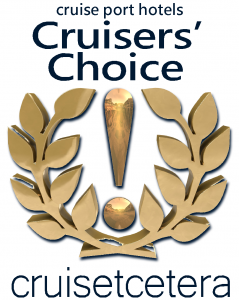 GET DOWN WITH DOWNTOWN
Hotel FIVE
Declan B.: "Hotel 5 StayPineapple on 5th Avenue. Close to sights but quiet and an interesting boutique hotel."
Linda B.: "Hotel 5 – Stay Pineapple right downtown – fab hotel! Our window was level and right on the monorail line (entrance is a short walk away) so we enjoyed that view several times a day. It is 1 block from the Amazon Go store and 1/2 block from Top Pot. Donuts – an icon! We had the best stay there last year, they have free bicycles if you want to use to tour the city, free coffee pods, free water, and the best, fluffiest robes. Take a look, we loved it!"
Why not stay smack dab in the middle of it all? Hotel FIVE is mere blocks from the Pike Place Market and offers easy access to the iconic Space Needle, the glistening Seattle Waterfront, and world-class shopping and dining. Fun, funky, and a feast for the senses, Hotel FIVE caters to the modern guest with a range of great perks like high-speed Wi-Fi, complimentary bicycles, and more. This is a young and hip place.
Located in downtown Seattle, this eco-friendly hotel offers free bike rental. The modern rooms feature an iPod docking station and free Wi-Fi. Safeco Field is less than 10 minutes' drive away. The brightly decorated rooms at Hotel FIVE have a flat-screen TV with cable channels, a desk, and tea and coffee making facilities. Drinks are served every afternoon in the hotel lobby. At Seattle Hotel FIVE, guests can enjoy a pineapple cupcake and free coffee every afternoon. Located on-site, Max's Cafe offers eclectic comfort food and serves brunch until 12:00 PM. You can enjoy a Mimosa and a Bloody Mary. The hotel also features a fitness and business center. There is a dry cleaning service. Pike Place Market and the Seattle Waterfront are less than 1 mile away from this hotel. The Seattle Center and Seattle Space Needle are 10 minutes' walk away.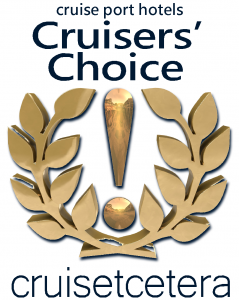 within walking distance of Seattle's attractions
Cheryl D.: "Sheraton Grand Seattle is close to the pier."
Helen Blaisdell C.: "We stayed at the Sheraton Grand … a little pricey but we used Marriott points. Wonderful rooms, centrally located, and free water! That's always a hit with me. ❤️❤️❤️."
Set in the heart of downtown Seattle at 6th and Pike, this hotel is within walking distance of Seattle's attractions, shopping, and dining. The recent multimillion-dollar transformation to 'grand' status offers hotel guests all-new guestrooms and a spacious modern lobby with comfortably spaced seating arrangements. 
Start your day in downtown Seattle at the modern Starbucks® complete with a marketplace and upscale coffee bar and order dinner comfortably in your room from In-Room Dining while other services are temporarily suspended. Visit shops, restaurants, bars, and attractions just blocks away, such as Pike Place Market, the Space Needle, and Chihuly Garden & Glass. They look forward to making your stay memorable at this elevated hotel in downtown Seattle.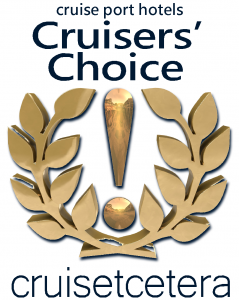 Seattle's only over-water hotel: where rock'n'roll history meets Pacific Northwest luxury
Graham P.: "Edgewater hotel. The cruise ship was nearly in my room 🤣 . 
Dan S.: "We stayed at the Edgewater Hotel for a special occasion last December. It is an amazing place. Right on the water."
Debbie B.: "Edgewater right next to the port."
Donna B.: "If the budget will permit, the Edgewater hotel is right on the water near Pike Place Market. There are no hotels really near Pier 91."
Lori B.: "I have stayed twice at the Edgewater pre-Alaskan cruise. I highly recommend it!  
Colette Huber-G.: "My favorite hotel in Seattle 💙."
Robin T.: "Loved the Edgewater!"
Pamela Stickney McG.: "Edgewater hotel is within walking distance of the port. We loved it."
Cindy C.: "Another place I've stayed which is wonderful but a bit more expensive than the Marriott is the Edgewater. Famous for when the Beatles stayed there years ago and jumped into Puget Sound from their hotel room. It has a wonderful restaurant too."
Anna H.: "The Edgewater Hotel is located right by the waterfront and it's really close to Pike Place Market as well."
The Edgewater Hotel is laden with a rich musical past and surrounded by breathtaking views of the Olympic Mountains, Elliott Bay, and the sparkling city. Consistently named one of the best hotels in Seattle, our unique location on Pier 67 means you're just a short walk to everything you want to do in our evergreen city. Relax in luxurious waterfront or cityside accommodations knowing you're doing the same as the Beatles, Pearl Jam, and the Foo Fighters once did. We'll even loan you complimentary rental guitars, sheet music, and record players to inspire you to fully experience life at The Edge.
Originally built for the 1962 World's Fair, The Edgewater has hosted some of the most famous names in music, including Led Zeppelin, Neil Young, and The Beatles, who famously fished from the window of their suite – the photo and stories of which have become iconic.
Six Seven Restaurant & Lounge
Offering award-winning Pacific Northwest cuisine and breathtaking views of the Puget Sound and the Olympic Mountains, Six Seven features seasonally inspired and expertly prepared dishes, crafted with the freshest organic and naturally raised ingredients.
Live Music & Daily Events
From block parties to live music, we've got your Seattle entertainment experience covered. Check out our weekly calendar of events and start planning.
With incomparable panoramic views, The Edgewater promises an unforgettable meeting experience for you and your colleagues. From large conferences to intimate gatherings, we have over 10,000 sq. ft. of flexible space for your next event.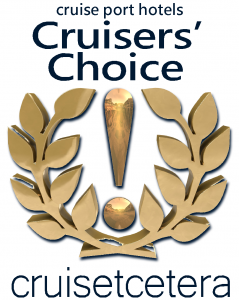 a popular luxury hotel in Downtown Seattle
Michelle H.: "We stayed at Hotel 1000. It was a few years ago, but the hotel was beautiful and the staff was great. Perfect location for sightseeing."
Located near the peaceful Seattle waterfront, Loews Hotel 1000, Seattle features a sleek design showcasing considered details in each of the 120 luxury Seattle guest rooms.
Traveling to your cruise? They've incorporated leading-edge technology to create a Loews Hotel 1000, Seattle guest experience that's truly extraordinary. The lightning-fast fiber-optic Internet is complimentary. Guestrooms boast dual-line VOIP phones with cordless handsets and you are welcome to make calls – local, domestic and international – free of charge.
Hotel 1000, Seattle (as we were previously known) has been a popular luxury hotel in Downtown Seattle since opening in 2006 and consistently ranked as one of the best hotels in Seattle. They are now a proud member of the Loews Hotel family as Loews Hotel 1000, Seattle with a new look and the genuine service and approachable luxury that Loews Hotels is known for.
Located in the heart of downtown Seattle, just a few blocks from the popular Pike Place Market, the Seattle Great Wheel, the Seattle Art Museum, and more. No matter how you like to spend your time, Seattle is the ideal backdrop considering our prime location to the major Seattle attractions as well as our stunning water view accommodations.
The restaurant features boat-to-table cuisine prepared with local artisan ingredients directly from local farmers and Pike Place Market. Offering breakfast, lunch, dinner, and a Happy Hour, seasonal menus pay homage to the diverse flavors of the Pacific Northwest in an atmosphere that's warm and inviting.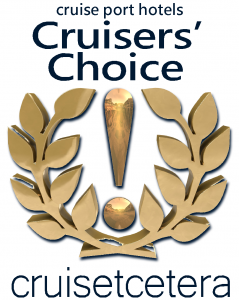 stunning views of the Seattle skyline
Benoit D.: "We stayed at the Westin…nicely situated, within walking distance of many popular spots."
Joyce C.:   I stayed at the Westin when I was in Seattle for business. Beautiful. Woke up in the morning, looked out the big curved window to a beautiful vista with Mount Rainier in the distance. Gorgeous."
One of downtown Seattle's most dynamic destinations, The Westin Seattle offers guests spacious hotel rooms and suites with anticipatory service, signature Heavenly® amenities, and stunning views of the Seattle skyline. Nearby, Seattle icons such as Pike Place Market, the Space Needle, the Washington State Convention Center, and CenturyLink Field beckon, offering ample opportunities for adventure and exploration. After a busy day exploring Seattle, WA, join us for curated local wines and innovative small plates at 1900 FIFTH, or savor elevated casual dining at Relish Burger Bistro. For relaxation, our hotel features a heated indoor pool and a wellness-enhancing WestinWORKOUT® Fitness Studio with state-of-the-art gym equipment, including Peloton® bikes. For those seeking modern event space in downtown Seattle, make use of our nearly 70,000 square feet of versatile venues, as well as our delicious catering and expert planning services. Come discover the Emerald City on your own terms at The Westin Seattle, WA.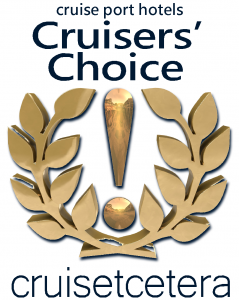 featuring rich character and history
Raffaella A.: "Fairmont Olympic Hotel. Fabulous."
Joel G.:" I like the Fairmont Olympic in Seattle."
Located in the heart of the city since 1924, Fairmont Olympic is Seattle's iconic hotel featuring rich character and history, breathtaking architecture, innovative culinary experience, and best-in-class service. A storied landmark, The Olympic is the heartbeat of the city experience, a true classic Seattle gathering place, and a home away from home for generations.
Currently undergoing a grand restoration, the timeless design will unfold in Fall 2020 – nothing short of a total renaissance. A fully transformed lobby with breathtaking character will be anchored by a bold social experience, including a modern classic bar and new culinary flagship, delivering a new vision of Seattle luxury. The renovation extends to all of the key event spaces and the result will be the perfect stage for momentous celebrations. Seattle's Great Beauty – Reborn.
Elegance surrounds you as you enter our guest rooms and suites at the Fairmont Olympic Hotel, Seattle. Our 450 hotel rooms feature lavish bedding, luxurious amenities, and conveniences such as high-speed wireless internet access.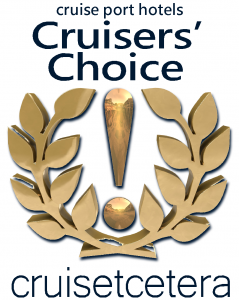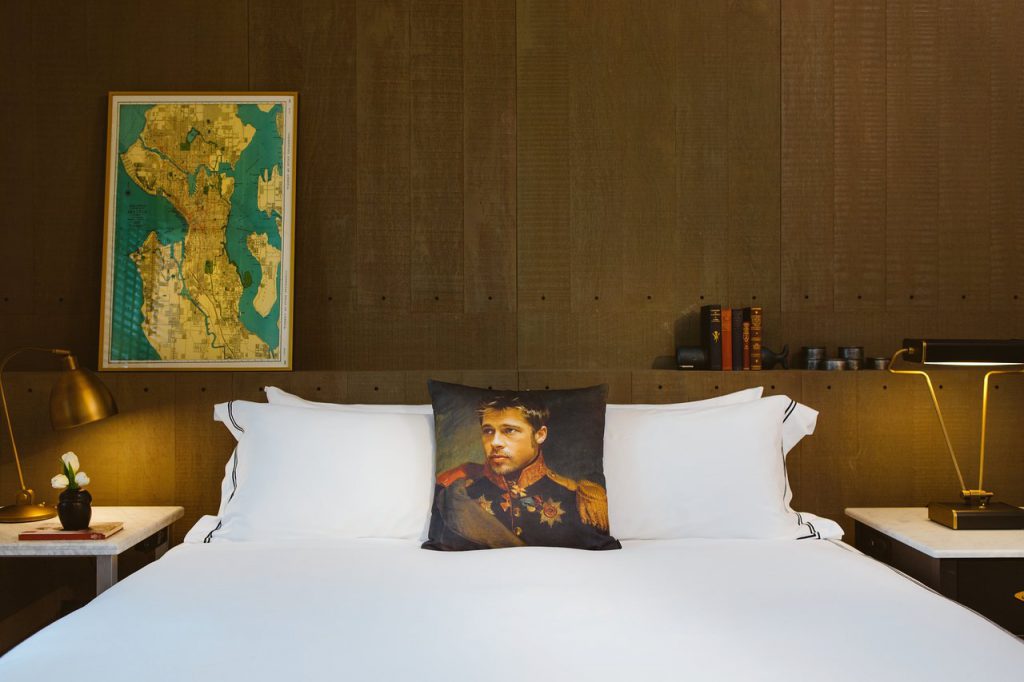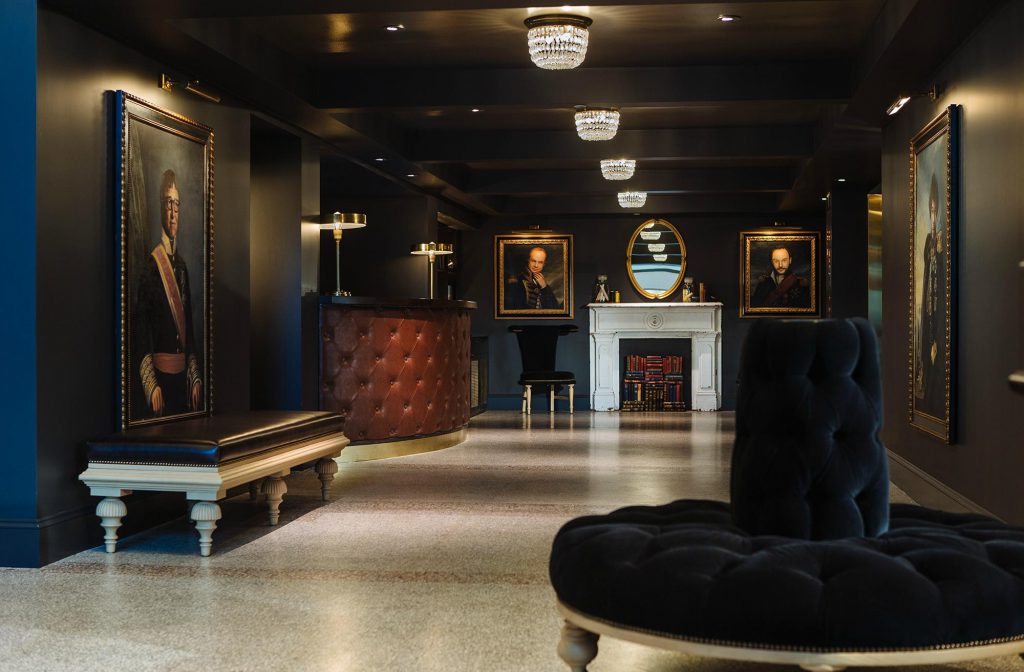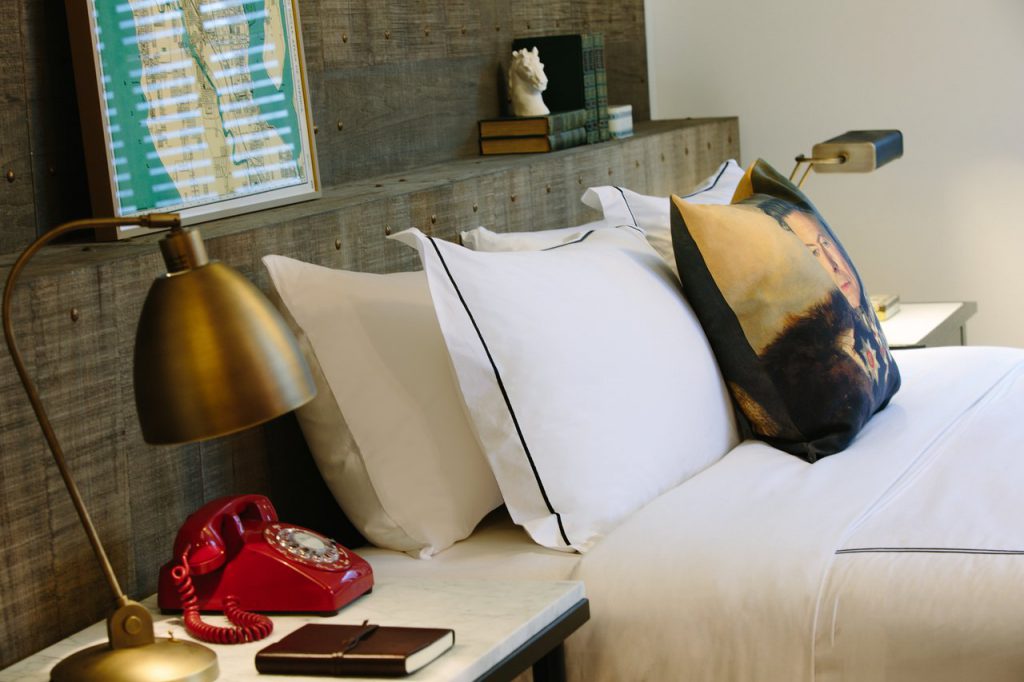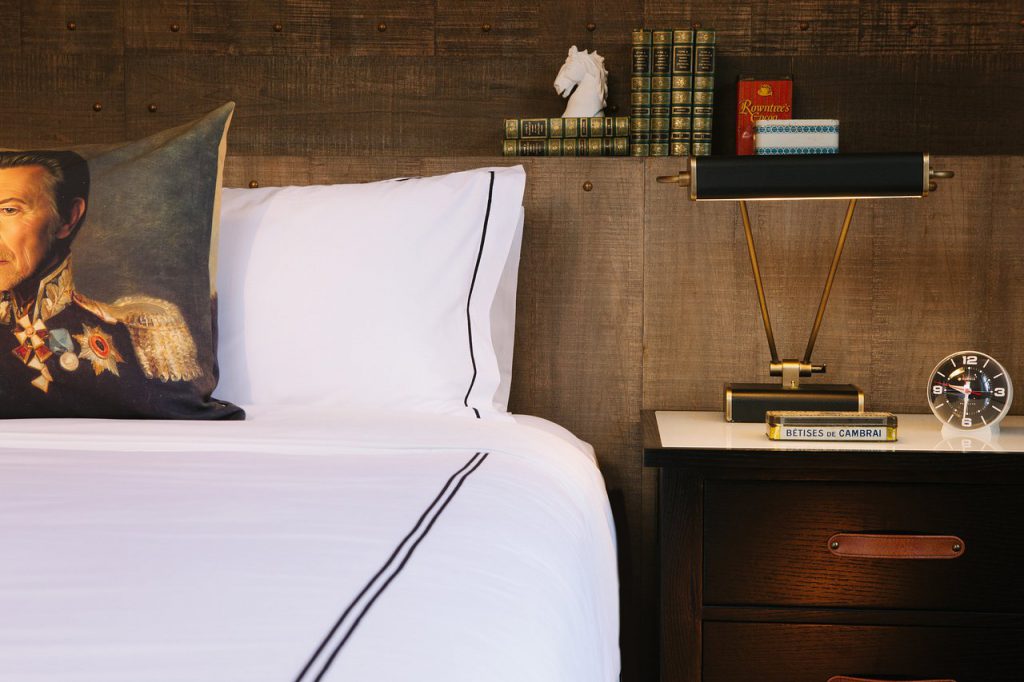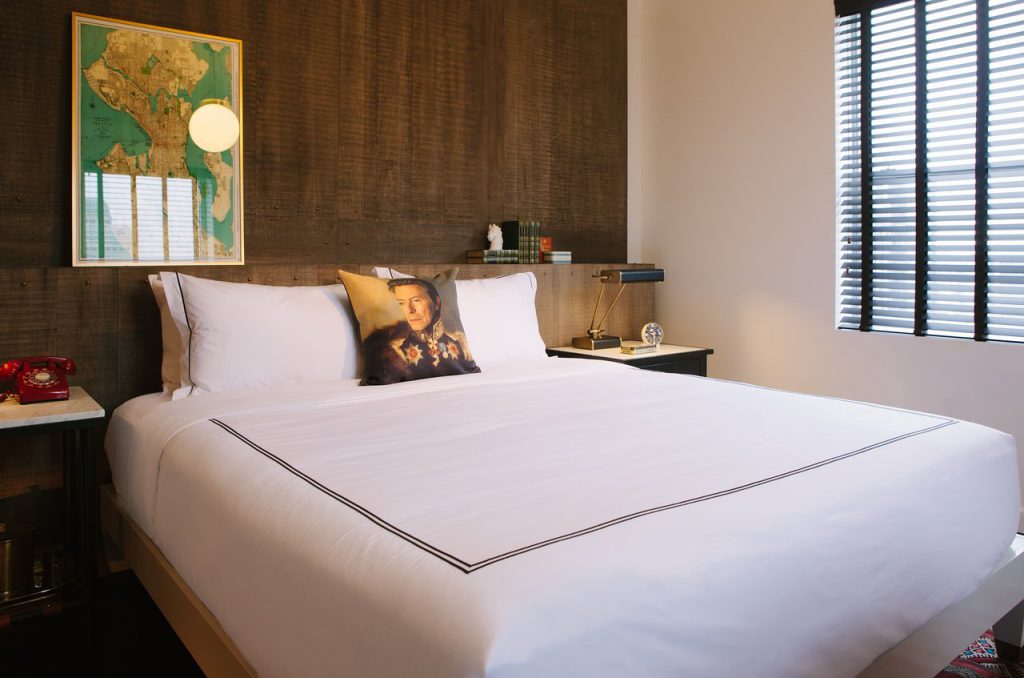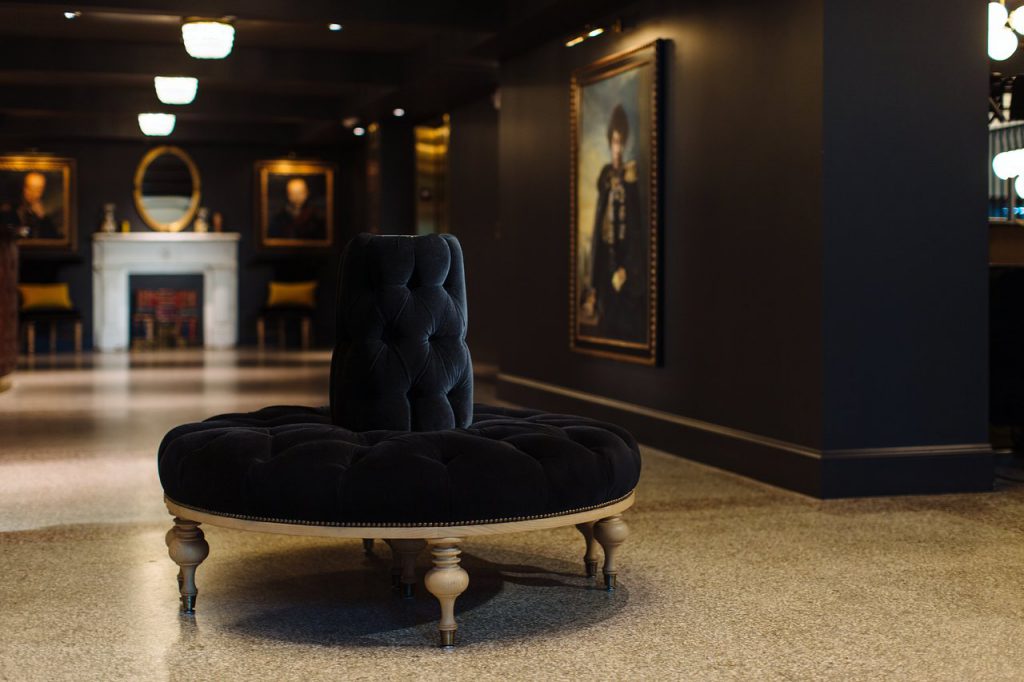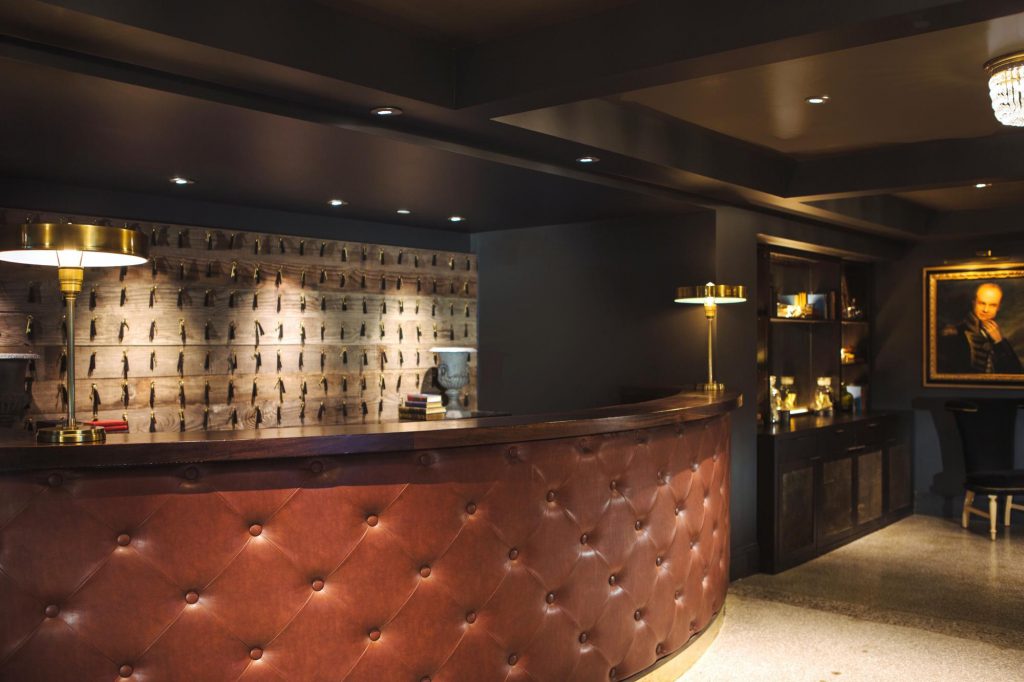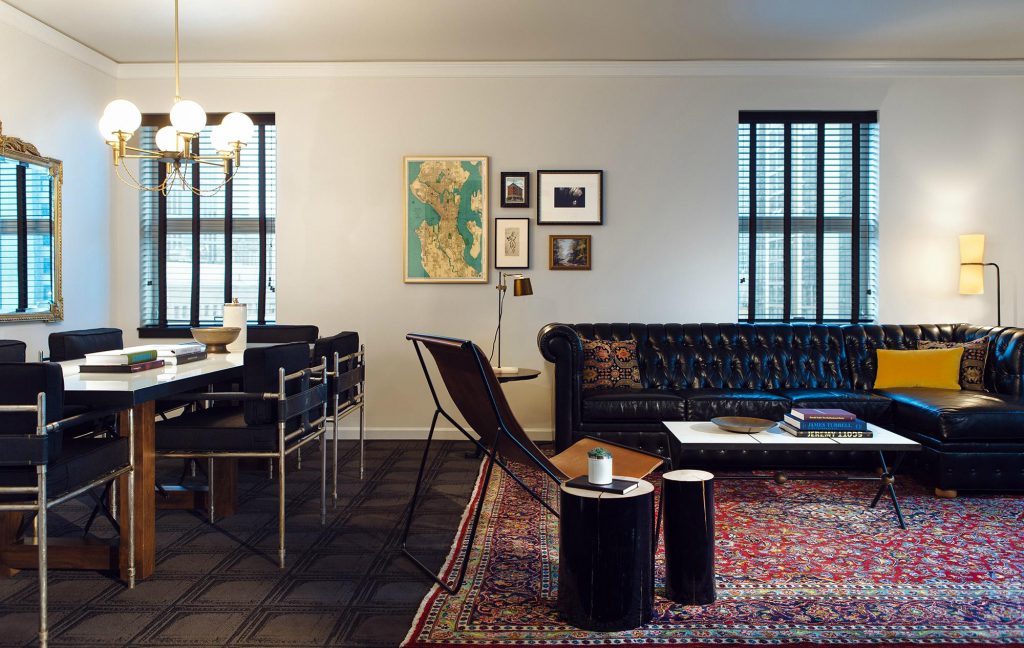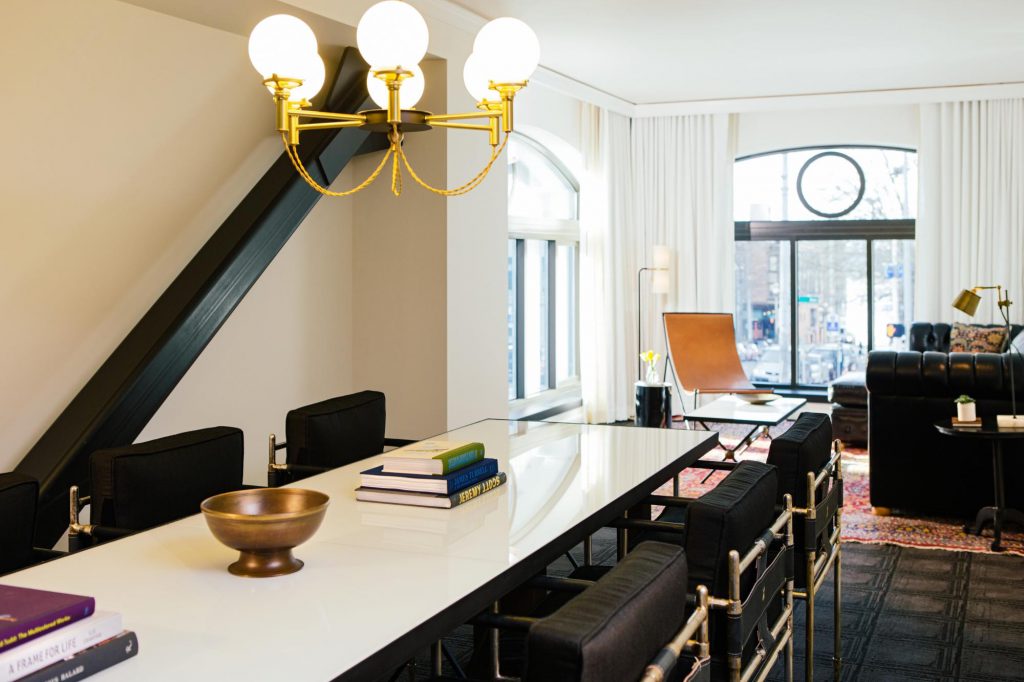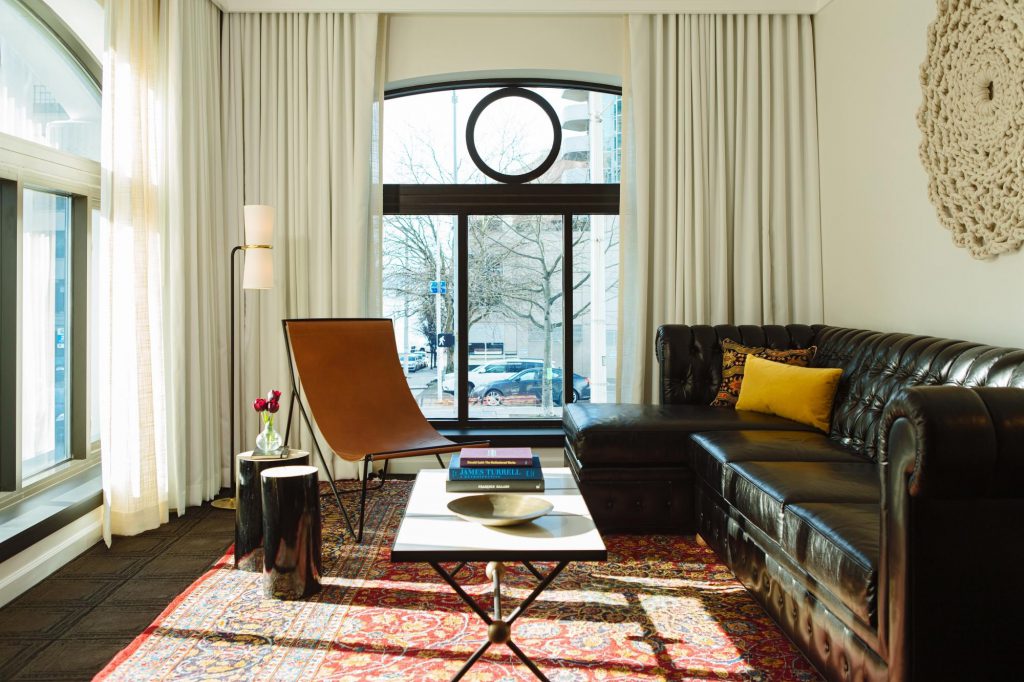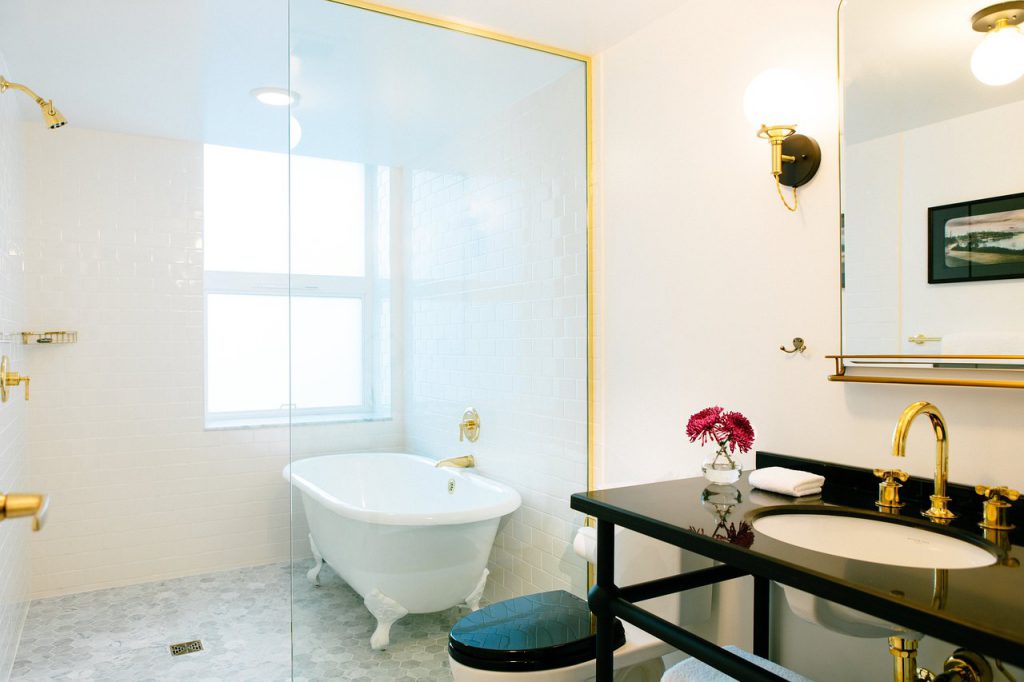 The Grandeur of the old
Lee H.: "Any of the Kimpton hotels are wonderful! My favorites in Seattle are the Kimpton properties and there a few of them close to Pike Place marker, their service is SUPERIOR. They are smaller hotels, however, if you are looked for something larger then the Sheraton and Westin are also close to Pike Place Market and I have stayed at both of them as well."
Located on the seam of Belltown and the retail core, the 97-room Kimpton Palladian Hotel is within walking distance of landmarks like Pike Place Market, the waterfront, and Seattle's best new restaurants, live music venues, cafés, and boutiques.
When you're not exploring, your home base is a 1910 landmark reinvented in a masculine-chic style with luxe amenities, edgy design elements, and contemporary furnishings that reflect Belltown's hip heritage.
You'll also find a heralded seafood restaurant in Shaker + Spear, a speakeasy-style social lounge called Pennyroyal, and a lobby you won't soon forget. The Palladian beckons today's tech titans and tastemakers.
Although the building the Kimpton Palladian Hotel occupies had fallen into disrepair since it was opened as the Calhoun Hotel in 1910, it was clear it had all the makings for a storied second life — most notably the namesake Palladian windows that add to the hotel's charm. Throughout the reinvented, edgy space, you'll find nods to Seattle's history: the raw wood harkens back to the timber industry, the shimmering accents are a reminder of the gold rush, nautical knot art recalls the all-important ports and the paintings that hang in the lobby feature some of the city's favorite sons (like Bill Gates and Jimi Hendrix) reimagined as Napoleon-era heroes.
To get to the guest rooms of the circa-1910 Kimpton Palladian Hotel, wander down the seemingly mysterious hallways, decorated in black-and-gold wallpaper modeled after old book covers. When you open the door, you'll be greeted by an artistic space filled with natural light, the centerpiece of which is a custom bed with a built-in bookshelf in the headboard. The feeling is historic, but fortunately for the modern cruise traveler, there's also super-fast WiFi and ample outlets for charging devices.
'The grandeur of the old — like original terrazzo flooring in the lobby — mixed with the new creates the kind of atmosphere I find irresistible.'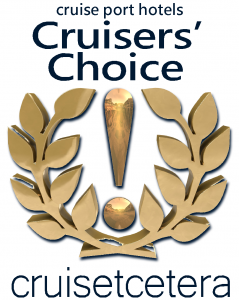 Walk to your cruise port
Tim F.: "Marriott, you can walk across the street to the ship. We have stayed there several times."
Rosemary Kelly F.: "Loved the Waterfront Marriott."
Darlene R.: "Marriott is across the street from the port. You can watch the ship come in."
Connie L.: "Marriott Waterfront Seattle was great as it's right across the street from the port. You can walk over there."
Judi K.: "I agree with Connie. We stayed there prior to our cruise to Alaska. Great location, and in walking distance to the Space Needle."
Walk to your cruise port! Discover Seattle's secrets at Seattle Marriott Waterfront. Situated on Elliott Bay a quick stroll from the world-famous Pike Place Market, they are the only downtown Seattle hotel offering views of the mountains and water from every guest room.
Enjoy the proximity to the downtown business district and some of Seattle's most beloved attractions, including The Space Needle, Seattle Aquarium, Chihuly Garden, and the Glass and Seattle Art Museum. Take advantage of the WA hotel's M Club, indoor and outdoor pools, and modern gym, then head outside for a run on the waterfront.
Enjoy inventive gastropub fare and specialty cocktails at Hook & Plow, the waterfront hotel's signature restaurant in Seattle. Pair locally sourced, seasonal cuisine and fresh seafood with craft brews and fine wines at the bar or indulge in the rich flavors of the Pacific Northwest while sampling local Seattle beers, cocktails, and fine wines in the Lobby Bar's contemporary space. This popular bar is a great space to kick back after a busy day touring Seattle.
'Location, location; It's right across the street from the port. You can walk over there and within walking distance to the Space Needle.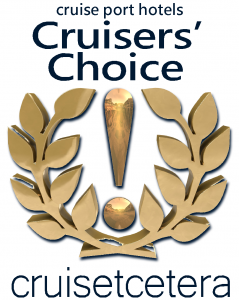 The atmosphere is fun, young, and professional
Julie C.: "W hotel 4th Ave, Seattle is right in the heart of town."
Patricia S.: " We stayed at the Westin. Dry nice."
Own the moment and keep it fun at W Seattle. No matter the occasion, soak up every second of your stay in the heart of downtown Seattle. Start off your stay the right way with a cocktail set against the vibrant scene of the Living Room Bar, and get in the mix with live music and DJ series.
After you've settled into your supremely comfortable luxury hotel room or suite, stop by TRACE for a memorable breakfast, lunch, or dinner. Work off the extra calories at FIT®, the state-of-the-art fitness center before wandering out to explore many of the area's nearby downtown Seattle attractions, including Pike Place Market, Pioneer Square, and the Seattle Art Museum.
Energize your stay when you upgrade to a suite or studio suite. With fab views, ample space, and high-speed internet access, we wouldn't be surprised if you never left. Each of the 424 guest rooms and suites draws inspiration from the Pacific Northwest and features sparkling views, a W signature pillow-top bed, and Davine's bath amenities.
Bring your palate to the party when you sample the inspired menu at TRACE, the signature restaurant, and bar located in downtown Seattle. Serving breakfast, lunch, and dinner, TRACE is committed to creating an enriching and thoughtful culinary experience supported by the talent of our Hawaii-born Executive Chef, Steven Ariel.
'The atmosphere is fun, young, and professional even on a Sunday evening. The corner room was beautiful to wake up to I couldn't stop taking pictures of the sunrise on a surprisingly clear Seattle morning, it was so bright I should have brought my sunscreen just for staying in bed watching. Overall trendy, impressive, memorable. Excellent location right in the middle of town walking distance to everything.'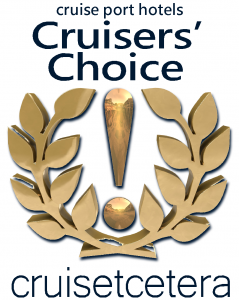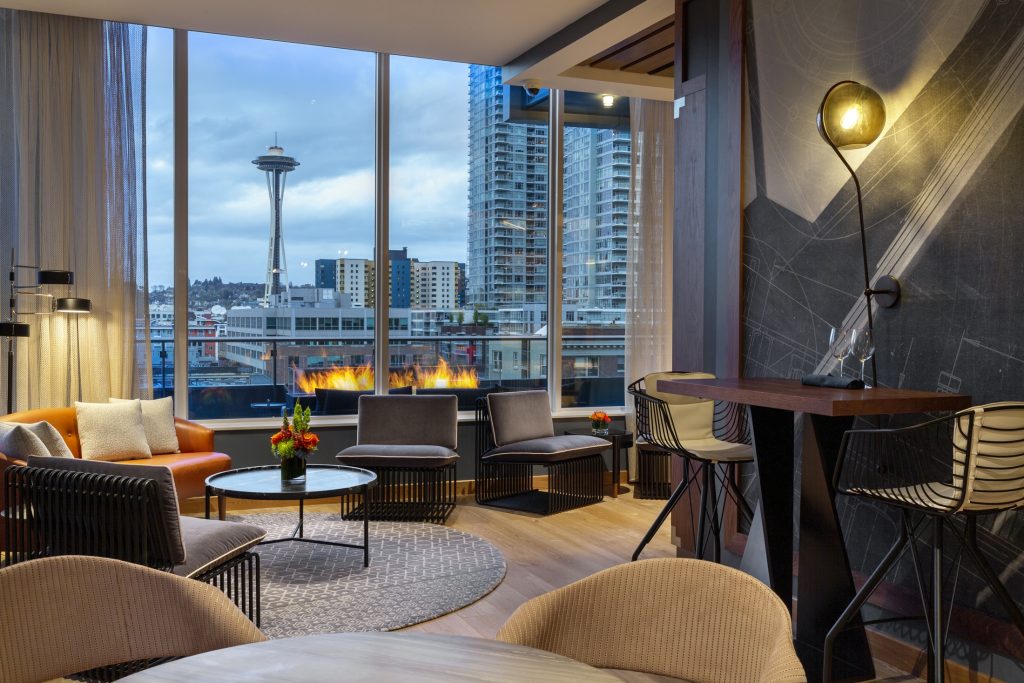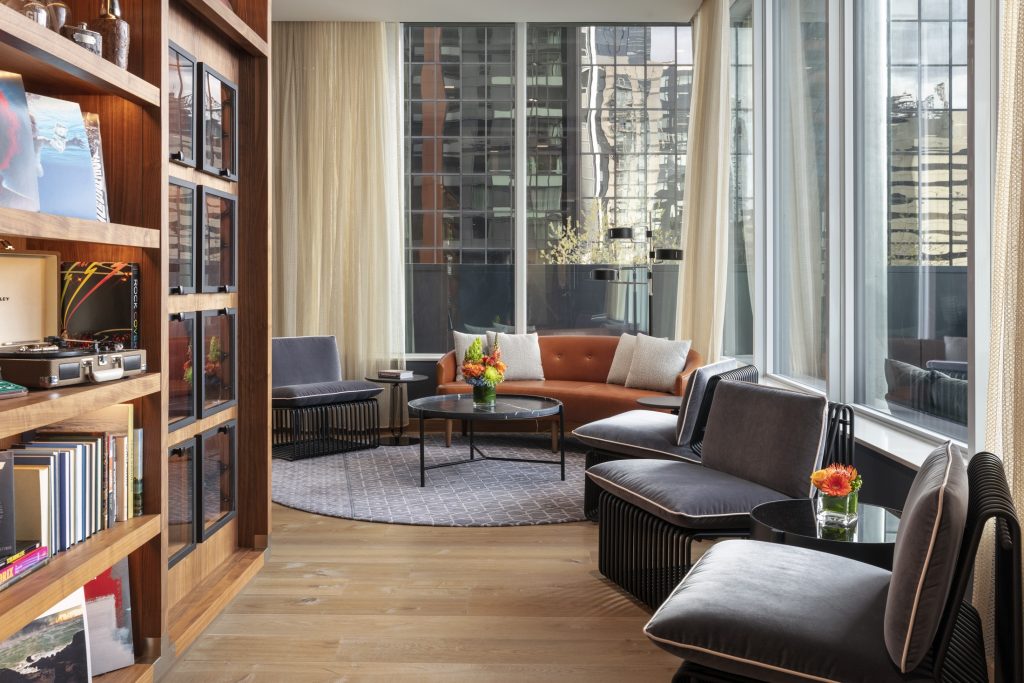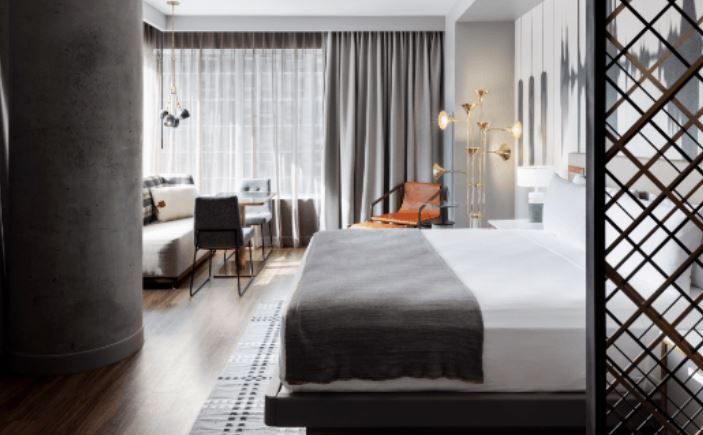 A vibrant hotel in the heart of the city, The Sound Hotel is modern, urban, and intrinsically Seattle
Mark O.; "Good hotel (I live in Seattle). Good location near the monorail, so it's easy to go to Seattle Center (Space Needle, Chihuly exhibit, etc) and an easy walk to Pike Place Market. Don't be shocked when you see the homeless people in downtown Seattle. It's a challenge that they're trying to deal with, but it's pretty visible. Take care at night."
Woven into the fabric of Belltown, one of Seattle's most vibrant, central neighborhoods, The Sound sits at the intersection to everywhere.
Blending Seattle's creative bedrock with its innovation boom, The Sound offers an experience that's always of the moment. It's located between landmarks like the Space Needle and Pike Place Market, and down the street from iconic Seattle retailers like Nordstrom and REI. It's around the corner from Amazon, while just steps away from legendary coffeehouses, museums, pubs, and international dining. The Sound is both your central launchpad for adventure and a stylish, comfortable place to recharge when the day is over.
If you want to experience all that Seattle has to offer, follow the flow of The Sound.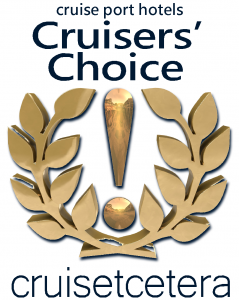 Modern and residential
Gary C.: "Four Seasons now is the nicest there. Short cab to the port. I walk to Pioneer Square or Pike Market."
Surrounded by snow-capped mountain peaks, deep-blue waters, and swaths of evergreen forests, Seattle is as wild as it is trendy.
This hotel puts you in the heart of the city's downtown, with the Seattle Art Museum on one side, iconic Pike Place Market on another, and the waters of Elliott Bay gleaming to the west.
Wake to a fresh cup of coffee delivered straight to your room, then head out to explore eclectic neighborhoods and craft breweries, or spend the day hiking up nearby Mount Rainier or kayaking on Lake Union. Come nightfall, meet us at Goldfinch Tavern, an Ethan Stowell Restaurant, and let the chefs show you all the best local flavors of your new favorite city.
All room types are spacious and secluded, these suites are filled with natural light that bounces off the bay, streaming into the corner bedroom, the living room and over the deep soaking tub. Modern and residential, with caramel and soft blue tones to complement rich textures and natural materials of the Pacific Northwest.
A unique partnership between Ethan Stowell Restaurants and Four Seasons, the upscale, waterfront tavern pays homage to the city's pioneer days, providing a place for both travelers and locals to mingle over craft beer and cocktails, fresh-caught seafood, and the simple-yet-delicious flavors of the Pacific Northwest.
And don't forget; There's no place you'd rather be during the summer than the fun and laid-back poolside bar and grill, feasting on locally sourced favorites such as a Dungeness Crab Cocktail or West Coast Fish Tacos in between dips in the water.
'Luxury cruisers will understand and appreciate the Four Seasons Feel and just indulge.'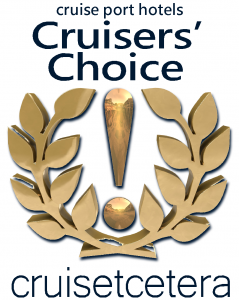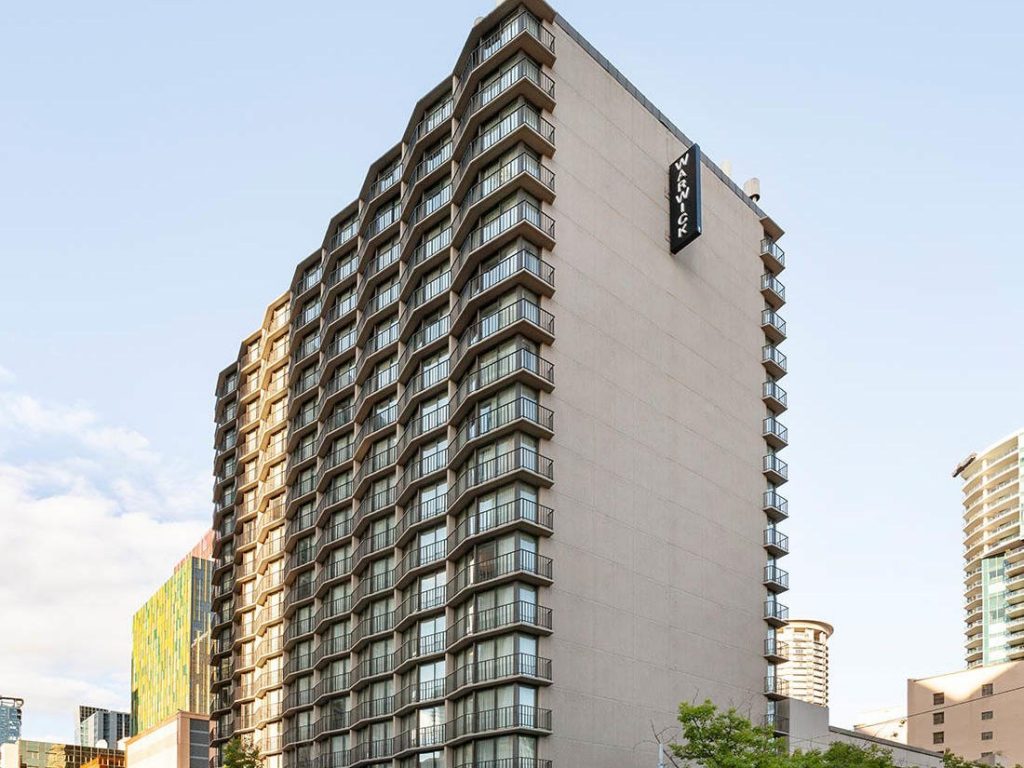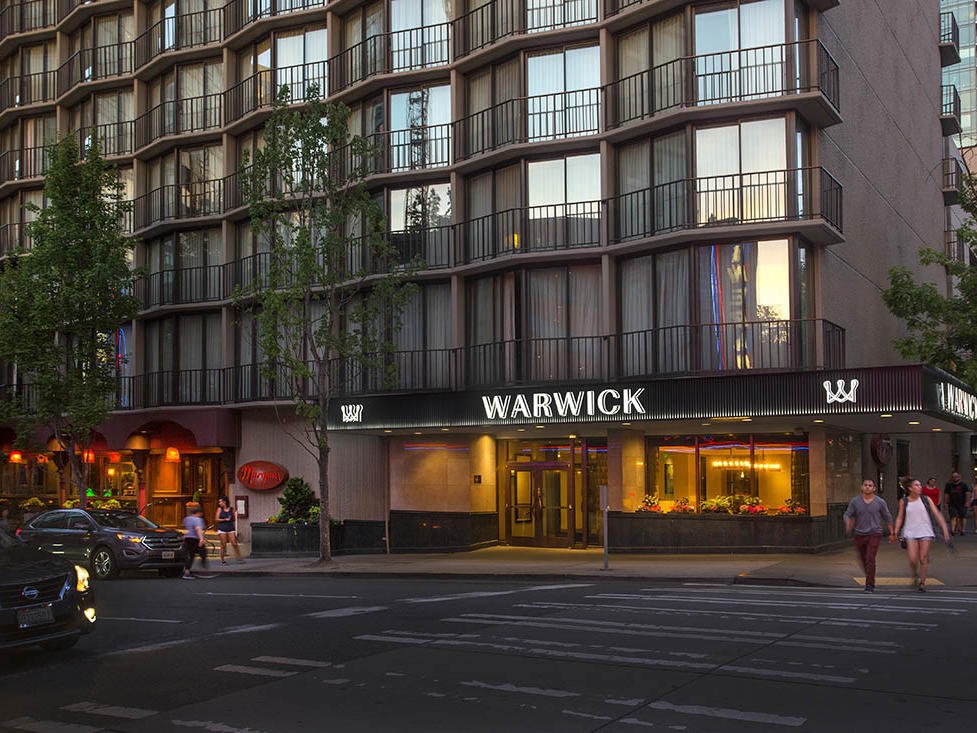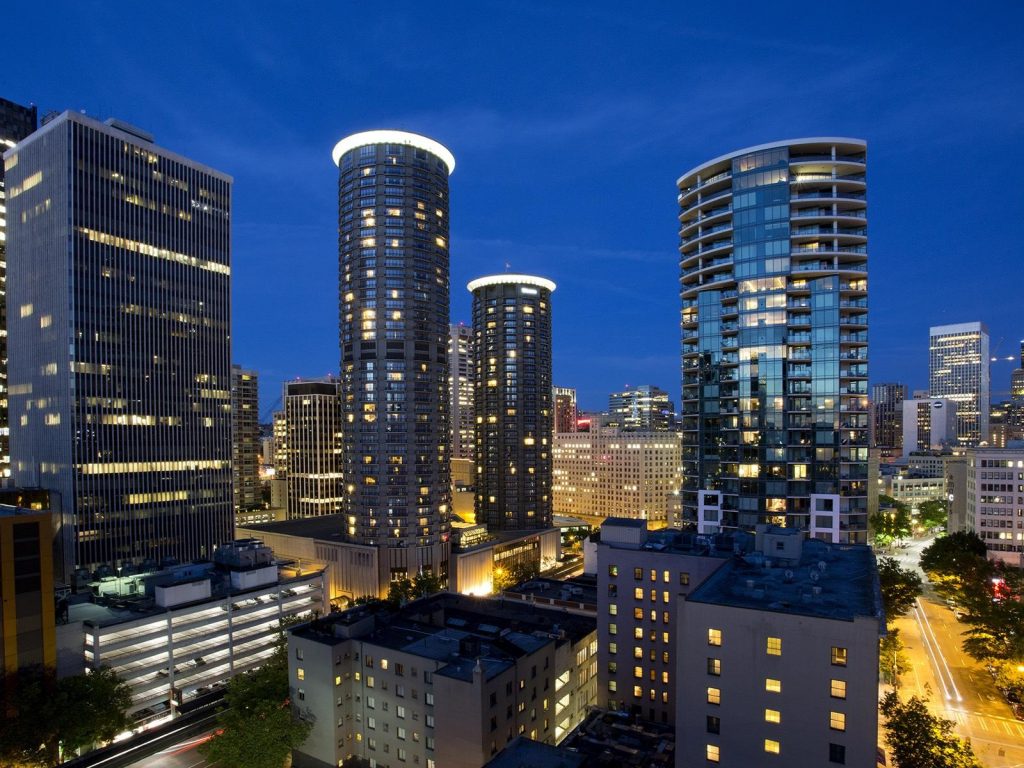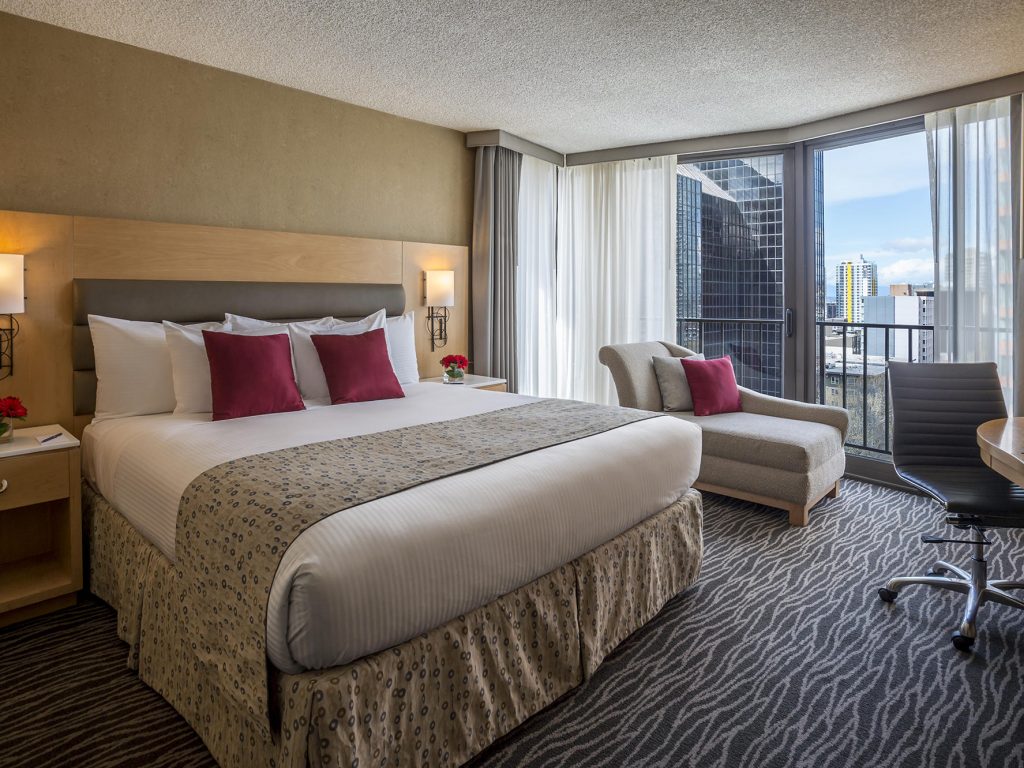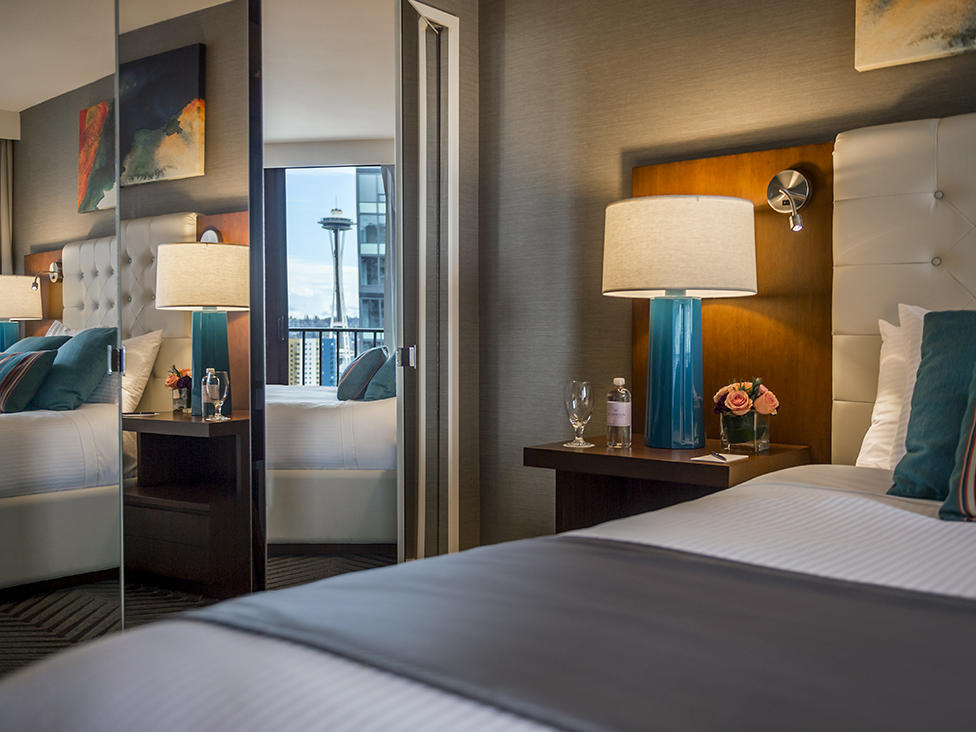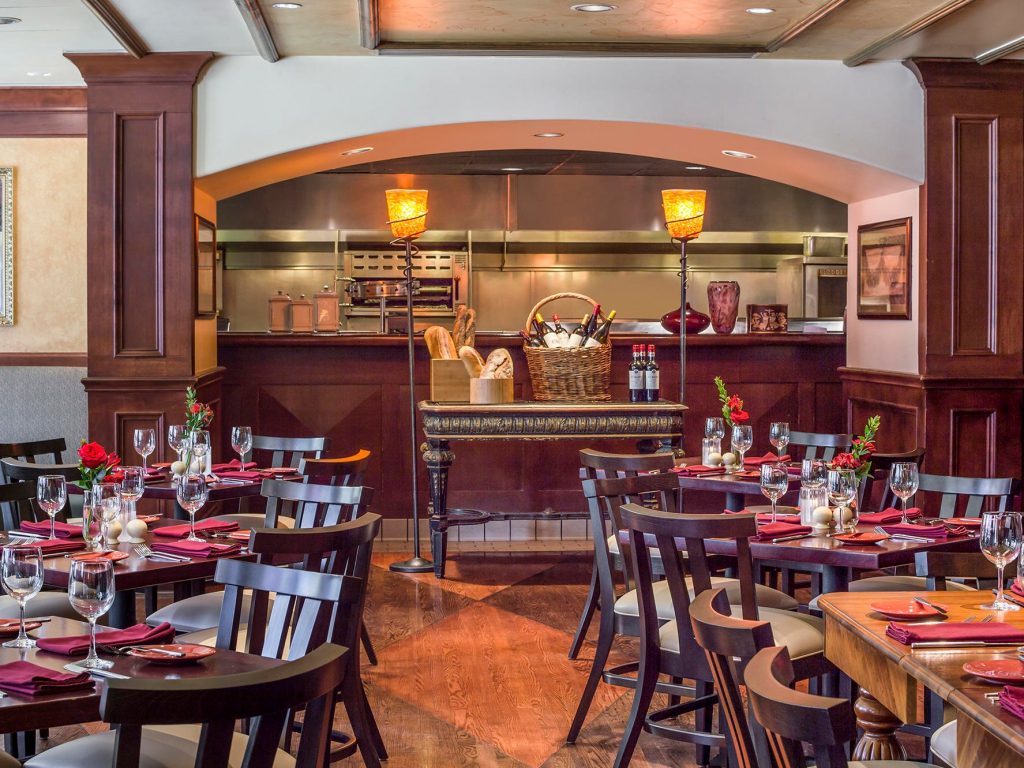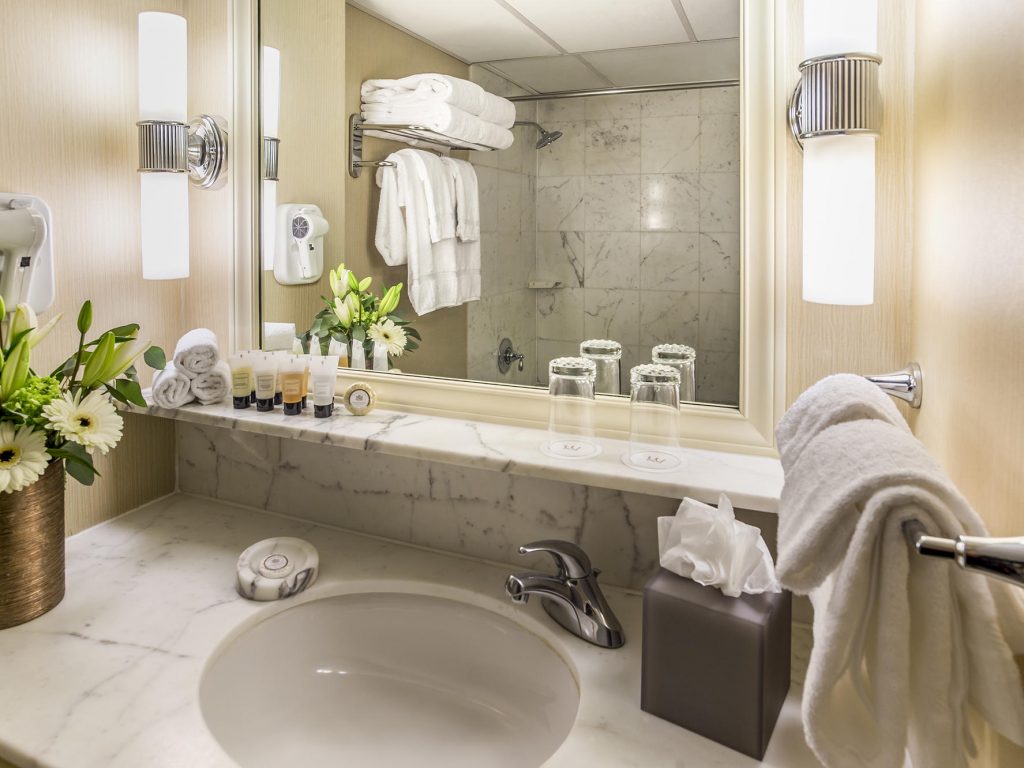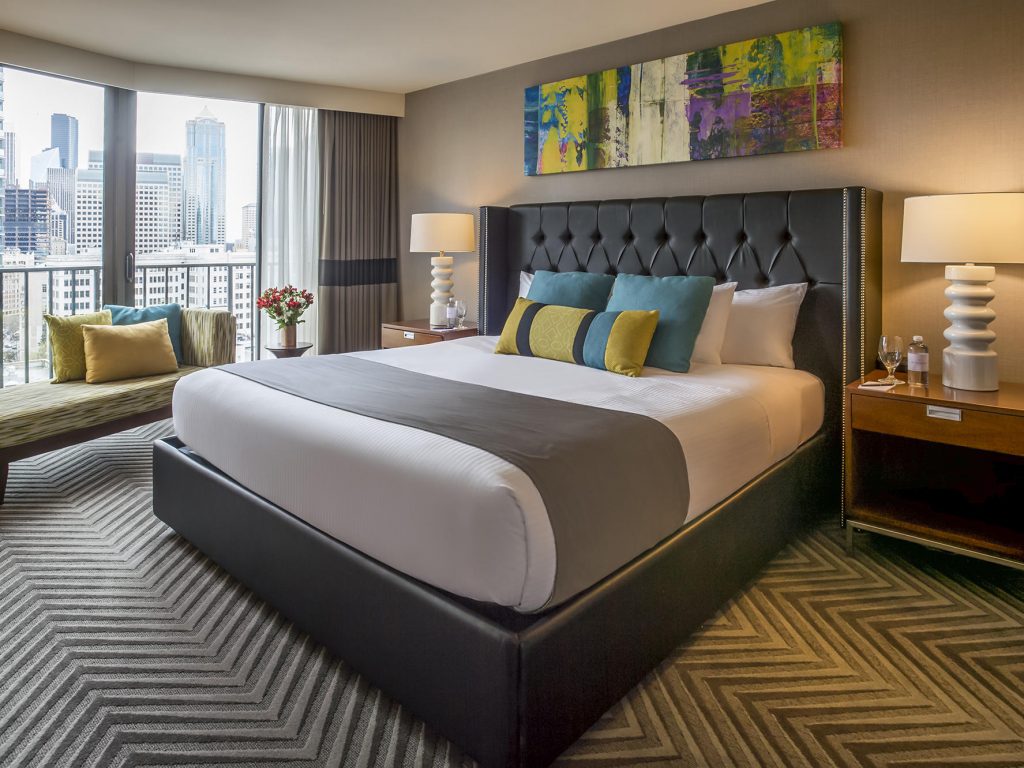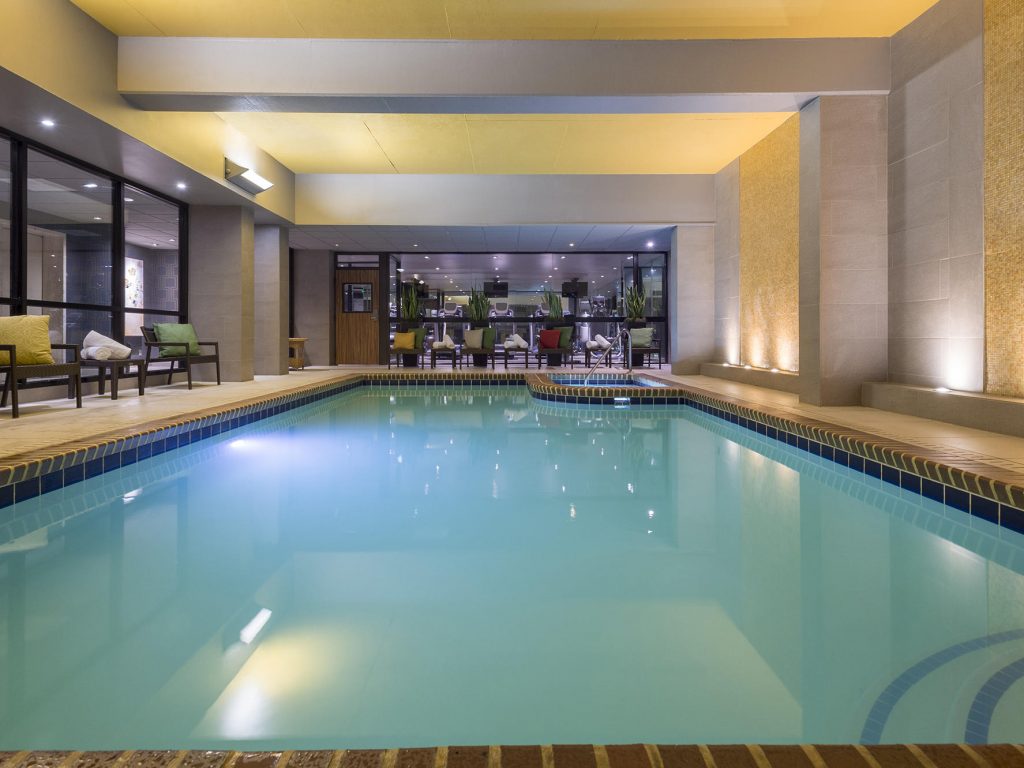 Stay in a modern hotel in Downtown Seattle near Space Needle
Tina B.; "We stayed at the Warwick hotel, good location. Safe sailing."
Fiona F.: "I can second that."
In a city known for setting trends, Warwick Seattle is leading the way. Located in the upbeat Belltown district, the hotel is in the thick of it all – a short walk from the Space Needle, Amazon Worldwide headquarters and Amazon Spheres, Pike Place Market, Chihuly Garden, and Glass and Seattle waterfront, it is a sanctuary within the action-packed downtown core.
Amongst the heart of the retail district, the Warwick Seattle hotel blends the classic charm that's expected from the Warwick name with the contemporary styling of the Emerald City throughout.
The hotel boasts spacious accommodations including floor-to-ceiling windows and Juliet balconies with sweeping views of the Seattle Skyline.
Discover a quaint, urban gem infused with renowned Warwick service in an enviable setting just moments from everything there is to see and experience in Seattle.
An Authentic Emerald City Retreat
A luxury hotel in downtown Seattle that honors the city's long tradition of makers, builders, and doers. They're proud to provide you with an authentic Emerald City experience—one that values the hand-crafted and custom-tailored over the mass-produced.
Each of the rooms and suites offers travelers an inspiring respite in the heart of one of America's most dynamic cities. A museum-curated collection of art and artifacts brings the innovative spirit of Seattle into Hotel Theodore, while playful amenities, thoughtful programming, and regional cuisine reflect attention to the needs and desires of today's travelers, delivering only-in-Seattle experiences.
The smaller, cozy rooms are ideal when you're spending most of your time in the town. Choose a king, queen, or two doubles. Comes with Wi-Fi, locally influenced honor bar, and Provenance Signatures. If you like it spacier the Studio Suite has 440 square feet of space, with both a writing desk and a separate seating area. This corner suite even has a separate shower and bathroom, including a traditional claw-foot tub for relaxing. Offerings extend to our locally inspired honor bar, Wi-Fi, a sublime sleep experience, and all of our Signature Amenities.
At this hotel, the entire food and drink experience is inspired by the bountiful, unspoiled Puget Sound region of the Pacific Northwest. Rider, the downtown Seattle restaurant, focuses on robust, unfussy cuisine featuring pure ingredients of the highest quality, and cocktails crafted from fresh-picked ingredients. Located just off our lobby, MADE coffee is a neighborhood hub for guests and locals alike, serving locally-roasted coffee brewed on-site by the skilled baristas. They also host a nightly aperitivo happy hour, available exclusively to hotel guests. It is a perfect opportunity to connect with other travelers in our grand atrium.
'A warm welcome overcomes you in this hotel.'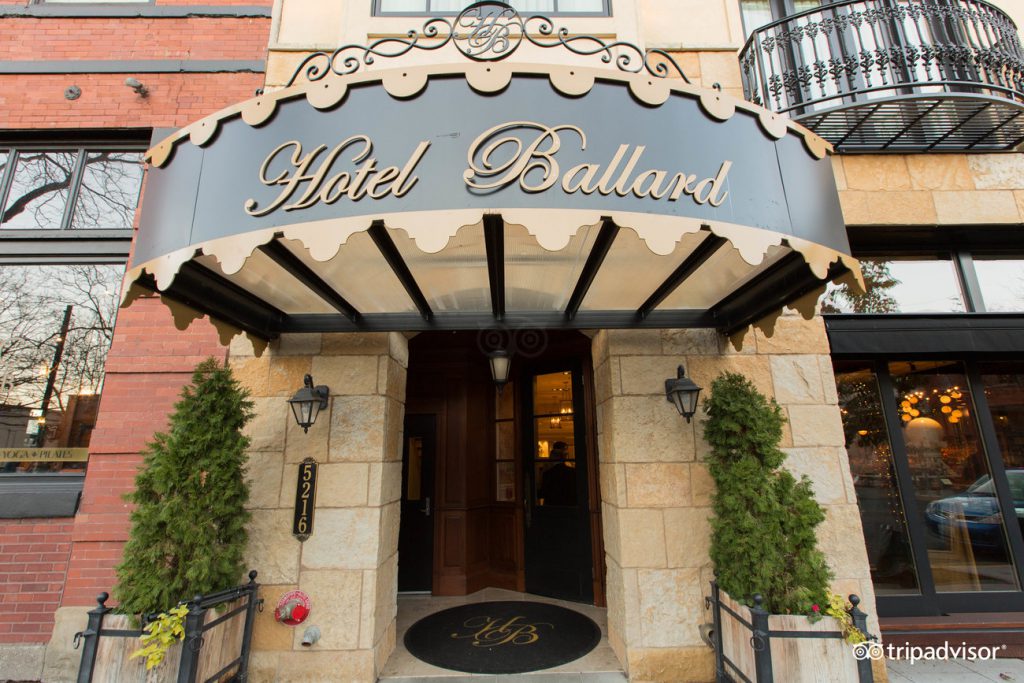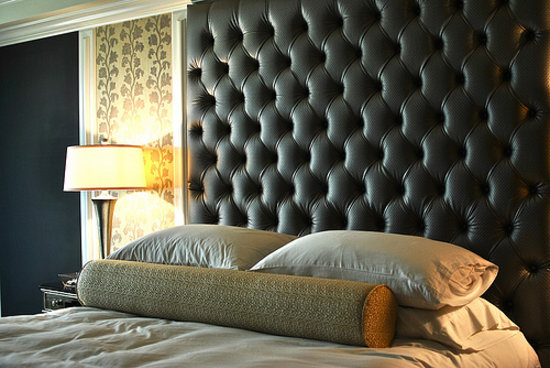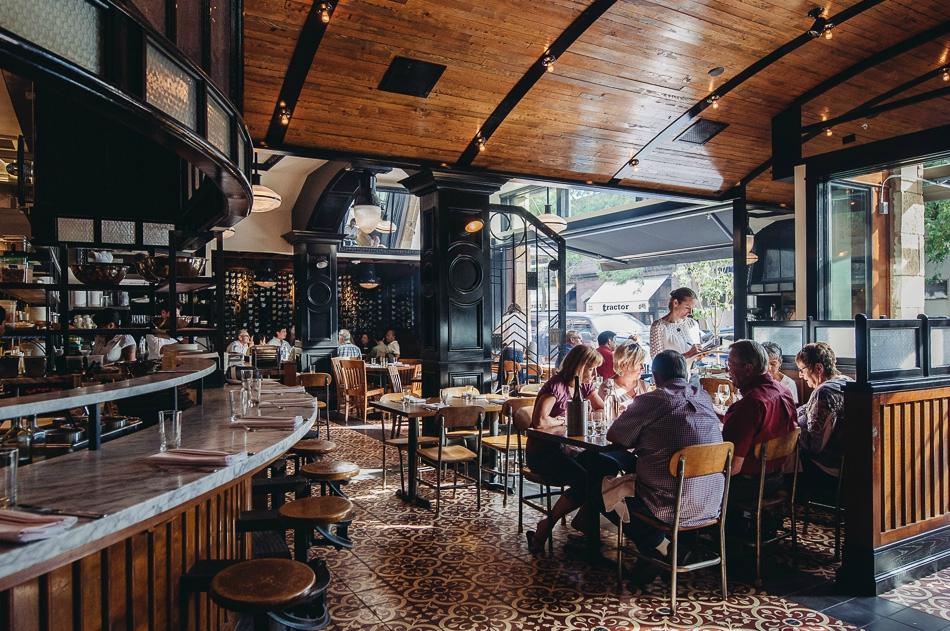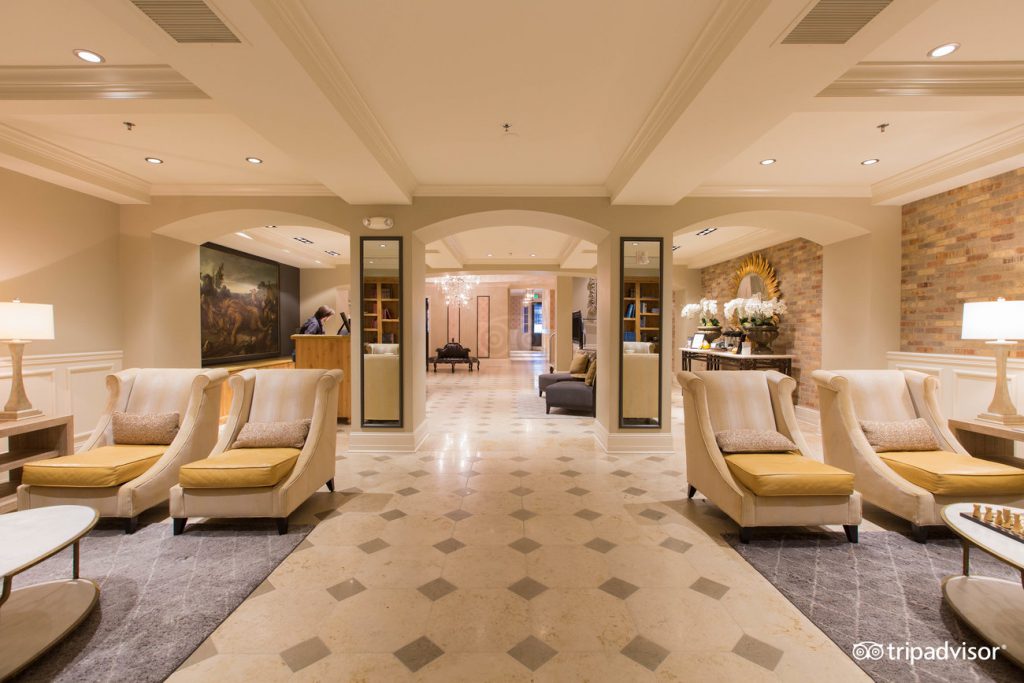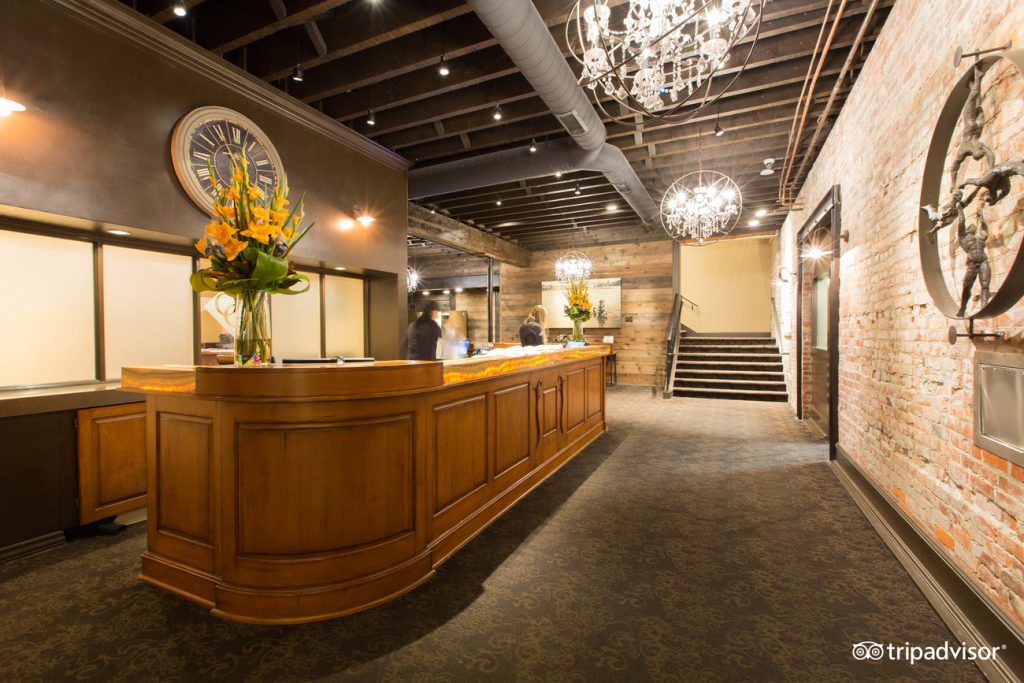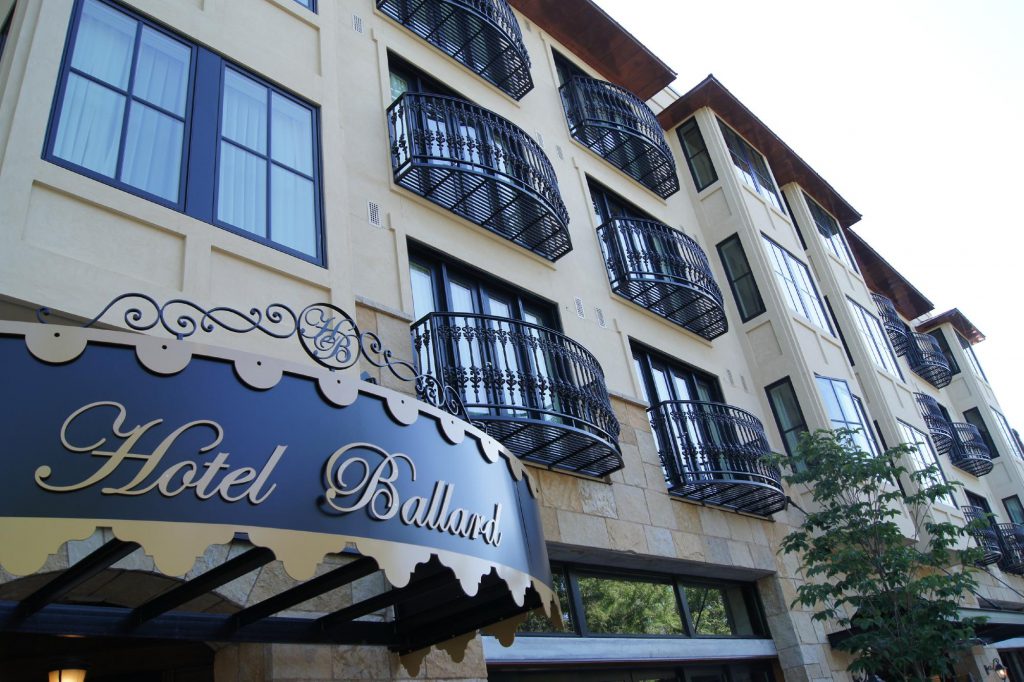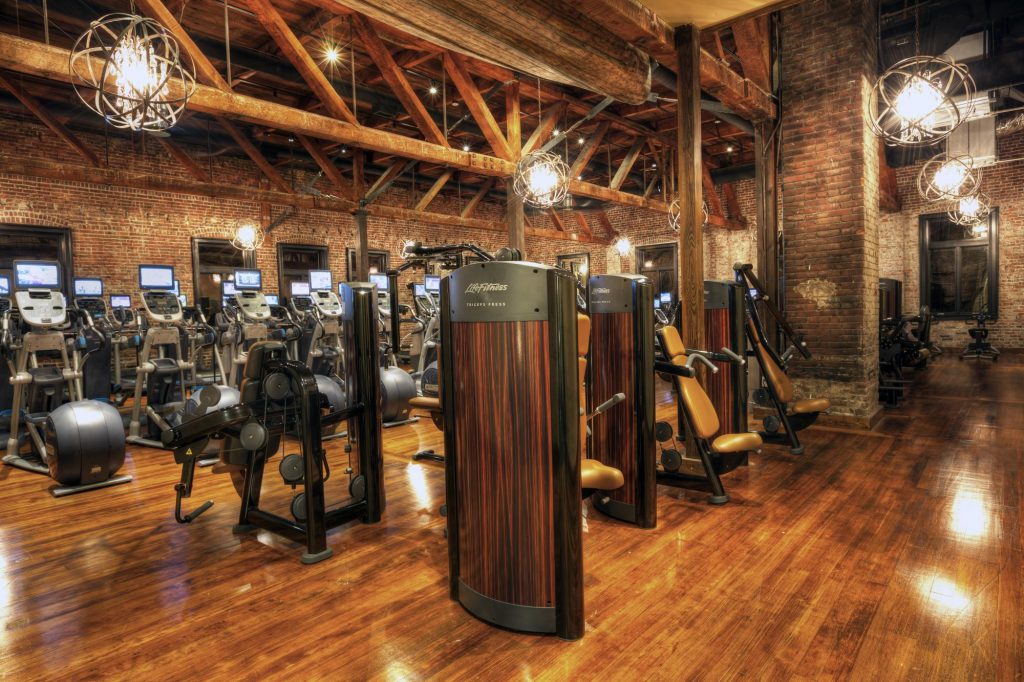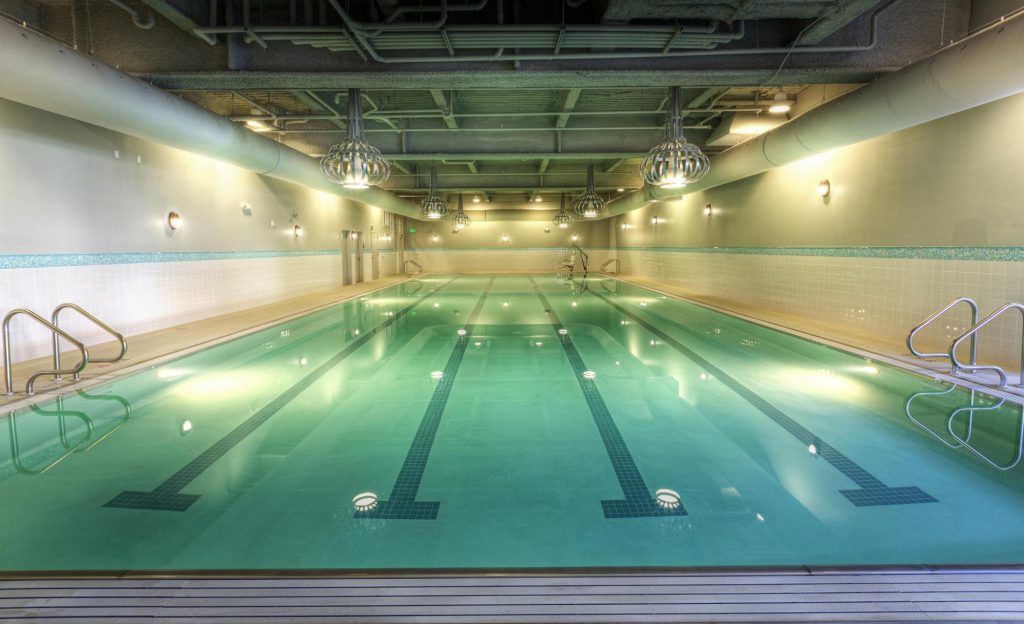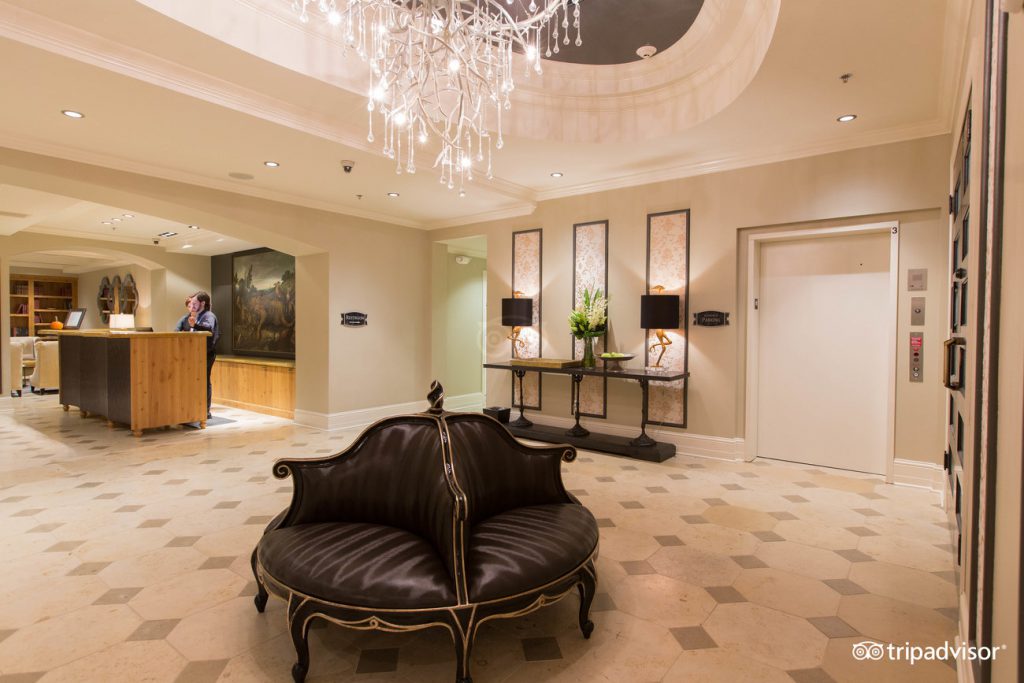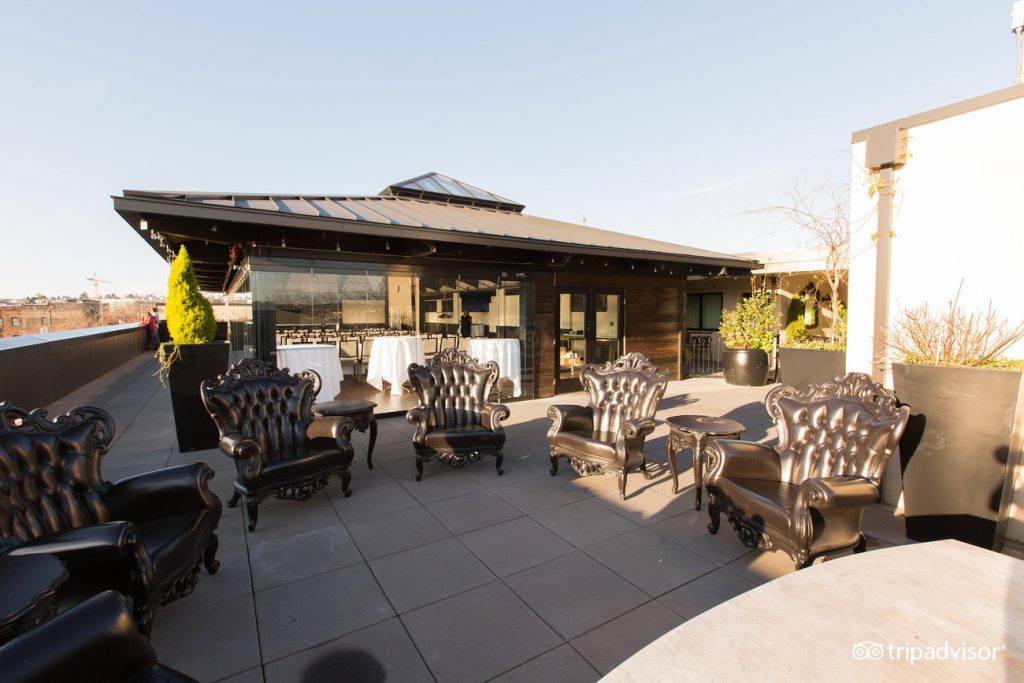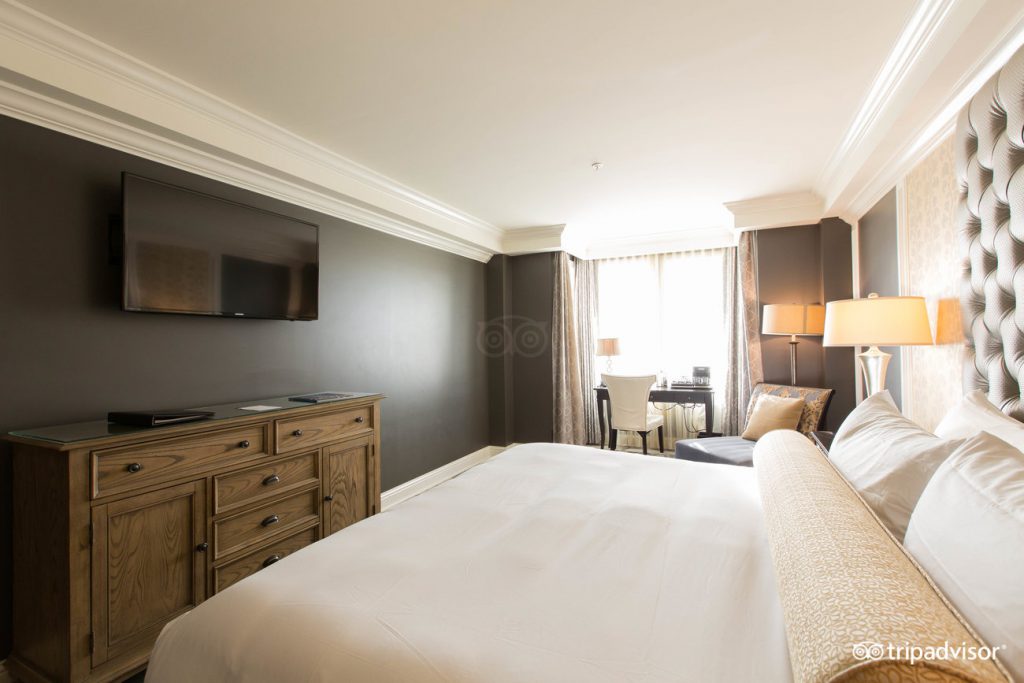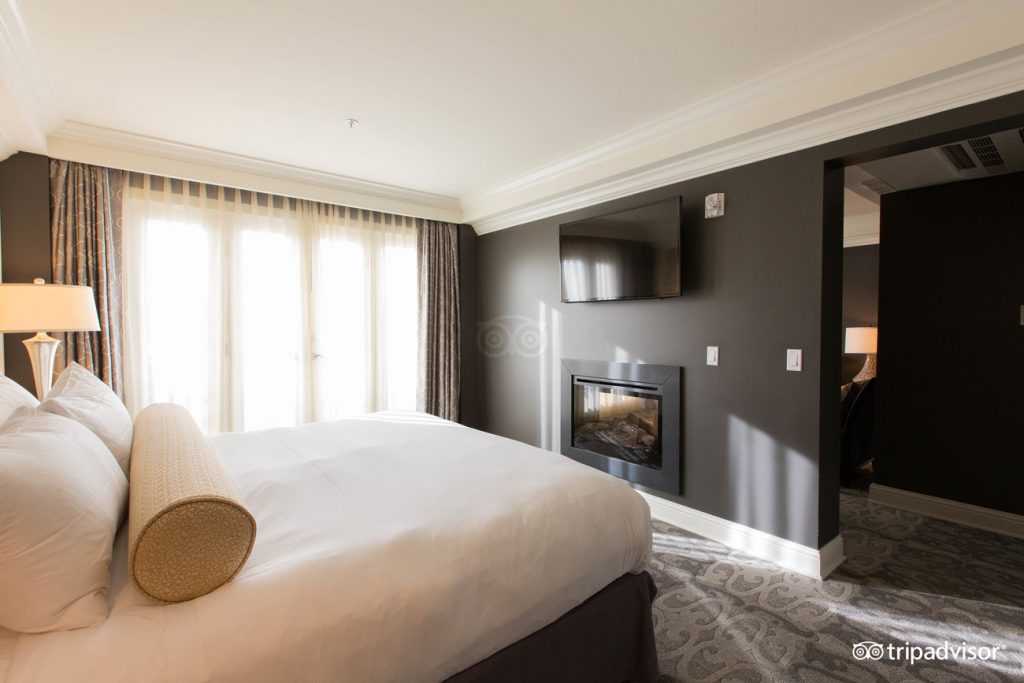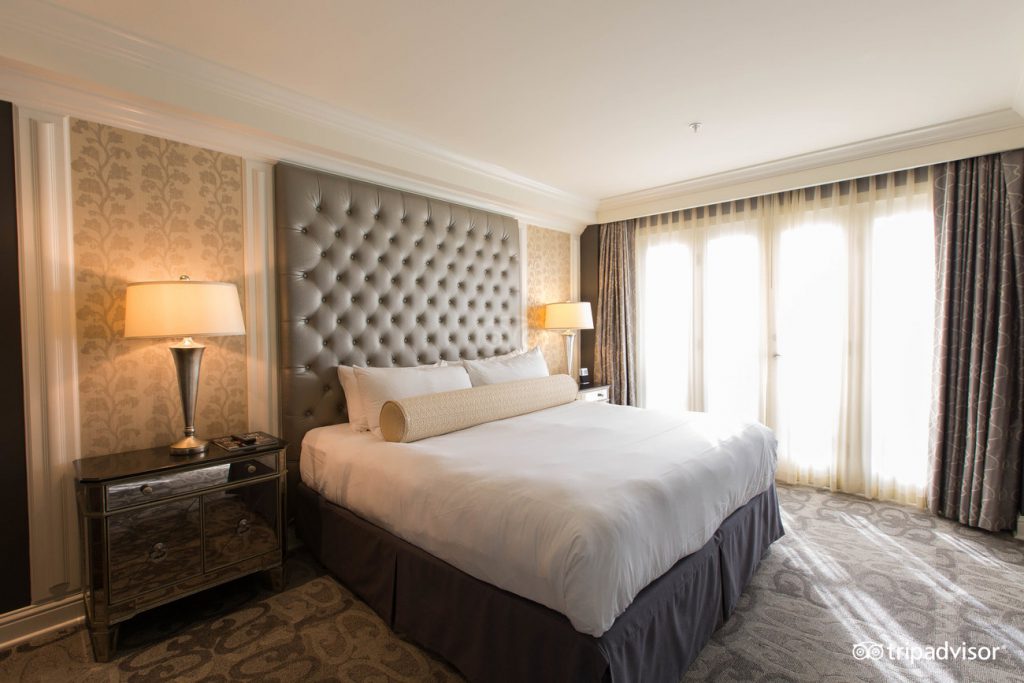 the pinnacle of excellence among boutique hotels
Situated in the heart of historic Ballard, just minutes from downtown Seattle, Hotel Ballard is the pinnacle of excellence among boutique hotels. Whether you come for business or pleasure, each of our 29 elegantly appointed guestrooms is a luxury retreat of its own.
Accessed through the hotel lobby, Olympic Athletic Club provides you with full complimentary access to a variety of fitness options to enjoy. You can enjoy two lap pools, exercise studios, yoga, racquetball courts, fitness classes, steam rooms, saunas, and more. Open 24 hours a day 5 days a week with a brief evening closure on Saturday and Sunday, guests are able to go when it is most convenient for their schedules.
Explore the extensive athletic facilities at the 50,000 square-foot Olympic Athletic Club where guests enjoy full, complimentary access. The best in Ballard hospitality also offers guests multiple levels of underground parking, complimentary Wi-Fi, and access to a rooftop pavilion complete with an outdoor fireplace and magnificent views of Washington's famous Olympic Mountains.
They offer four room types each designed with sophistication, luxury, and above all, comfort in mind. Whether it is your first time visiting Seattle or you are looking for a cruise-port romantic getaway, Hotel Ballard has a space for you.
when you have a special request or can not find your hotel, you want a cheaper option or you have any questions? please contact us and we will send you a new top 3 based on your choice.
by e-mail: GERT@CRUISETCETERA.COM