Best cruise port hotels as picked and recommended by members of our groups: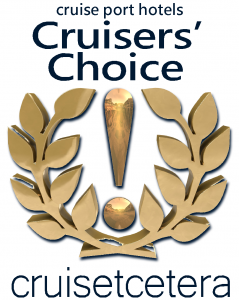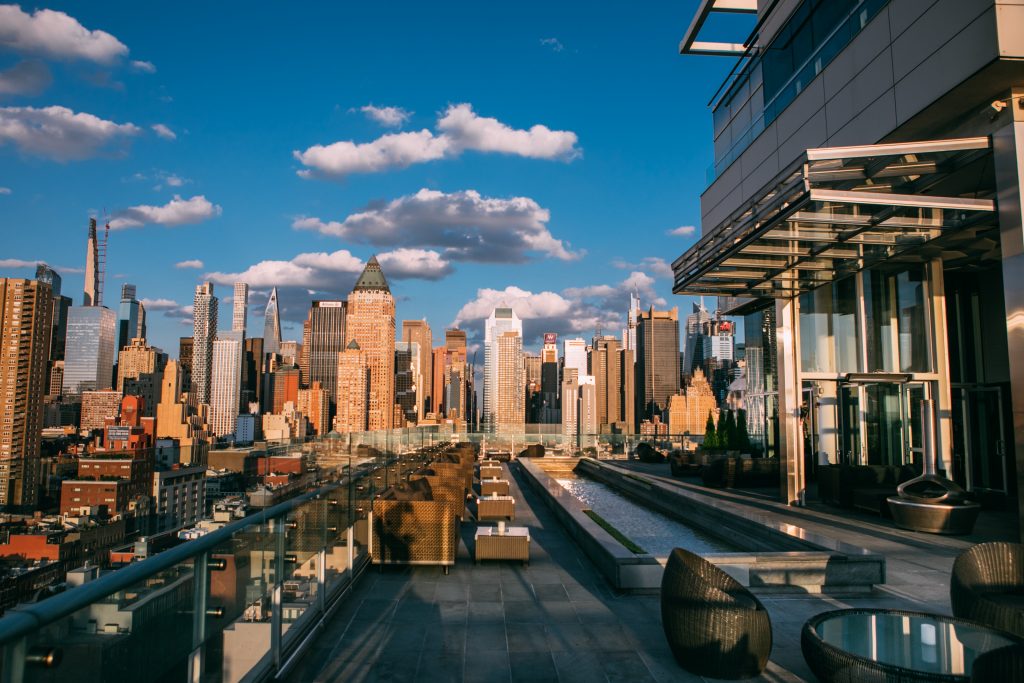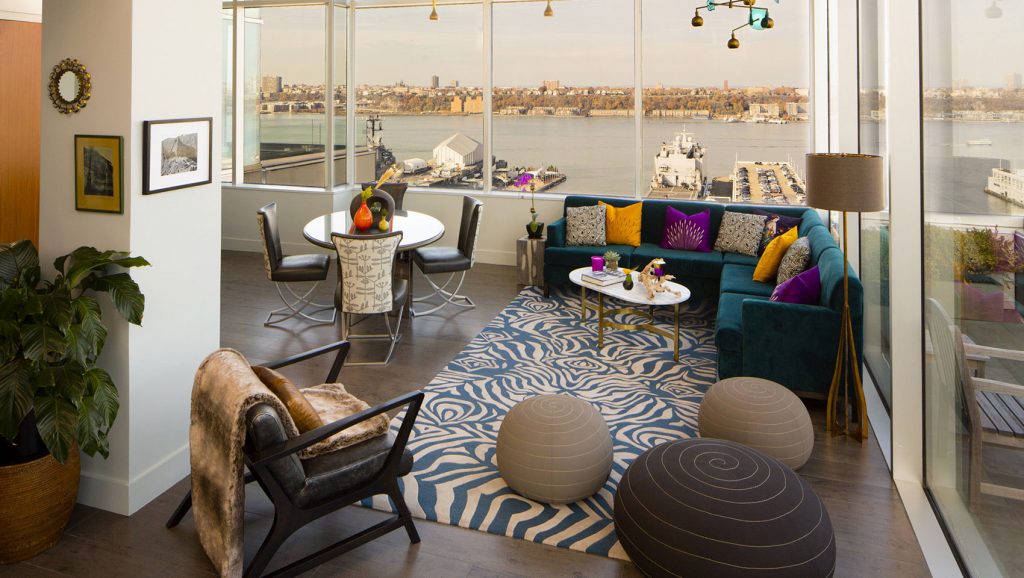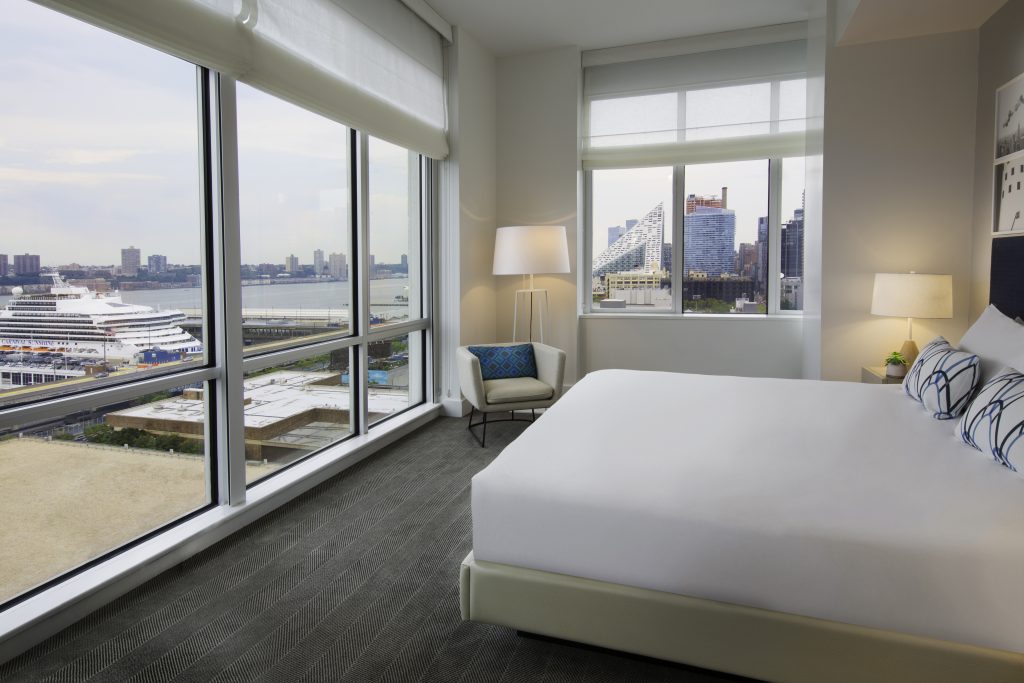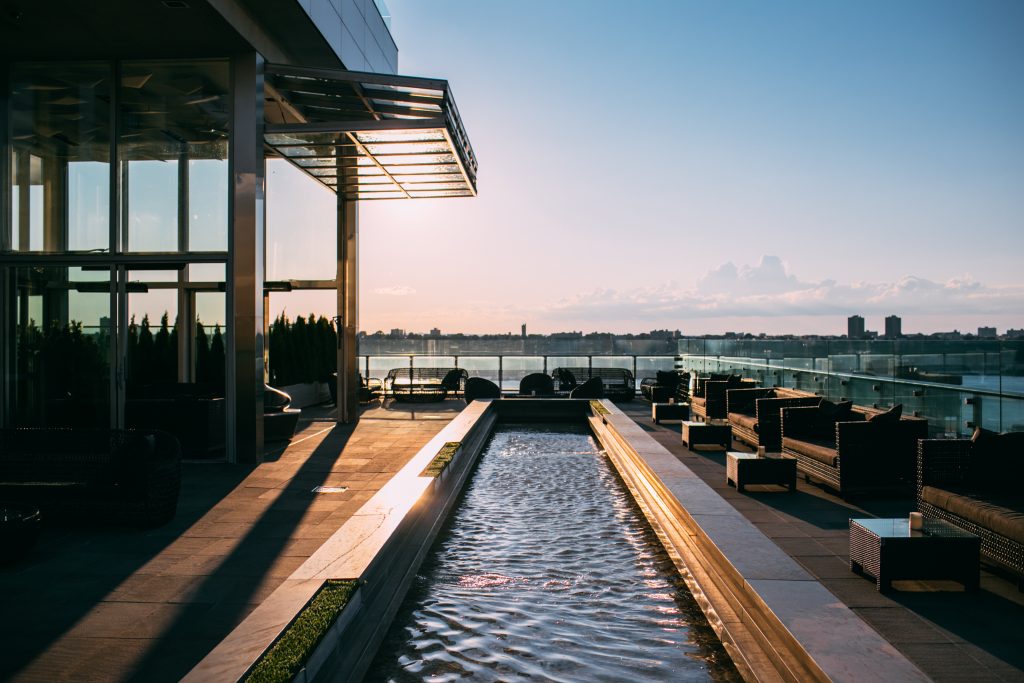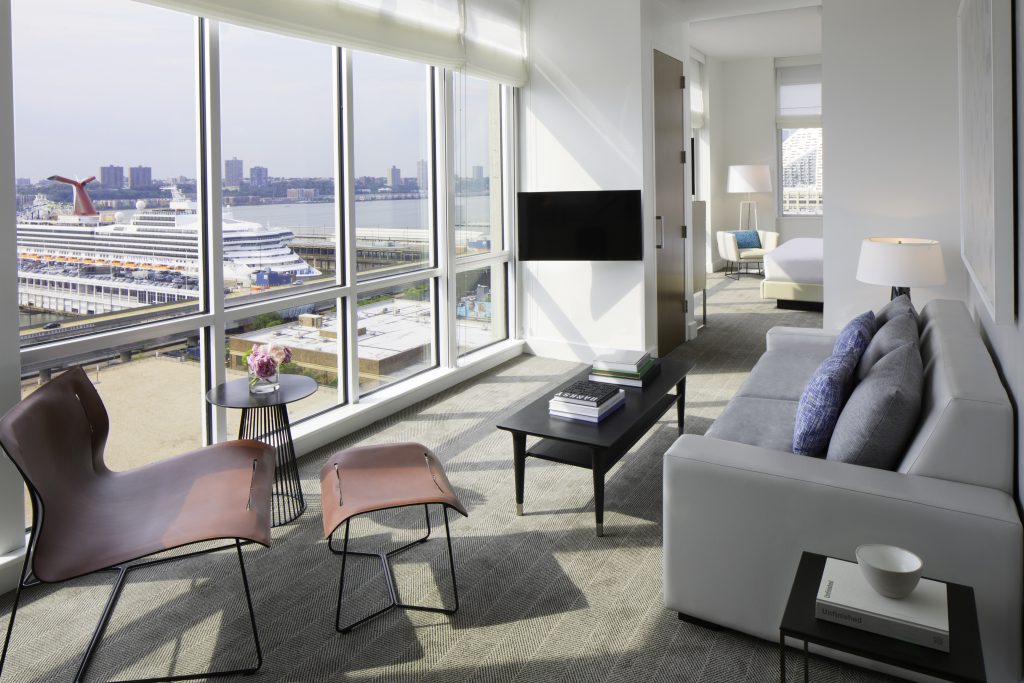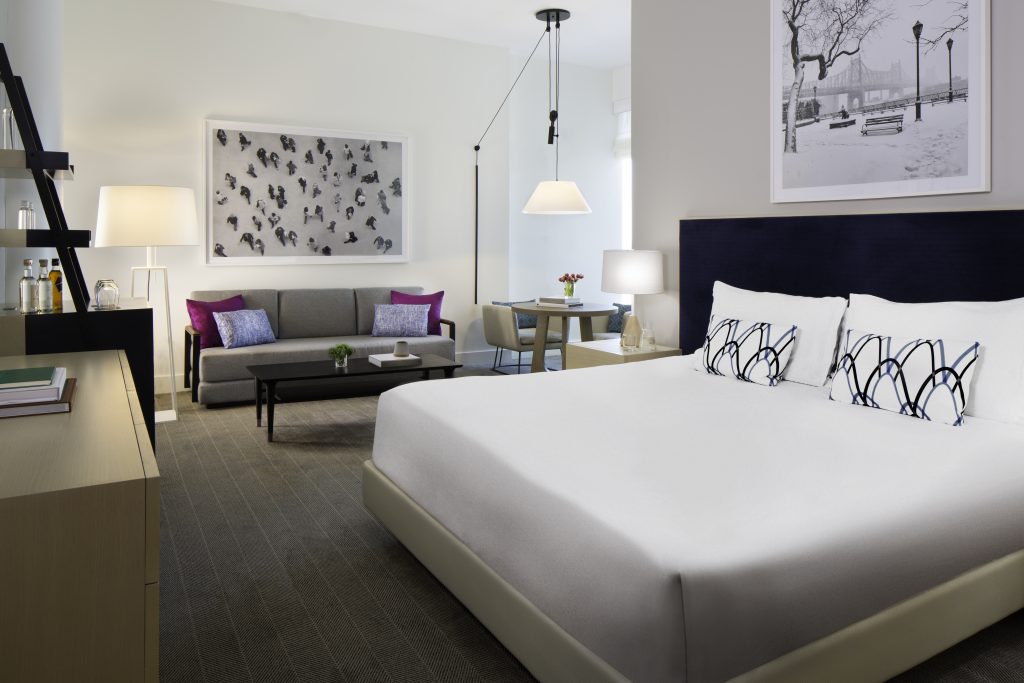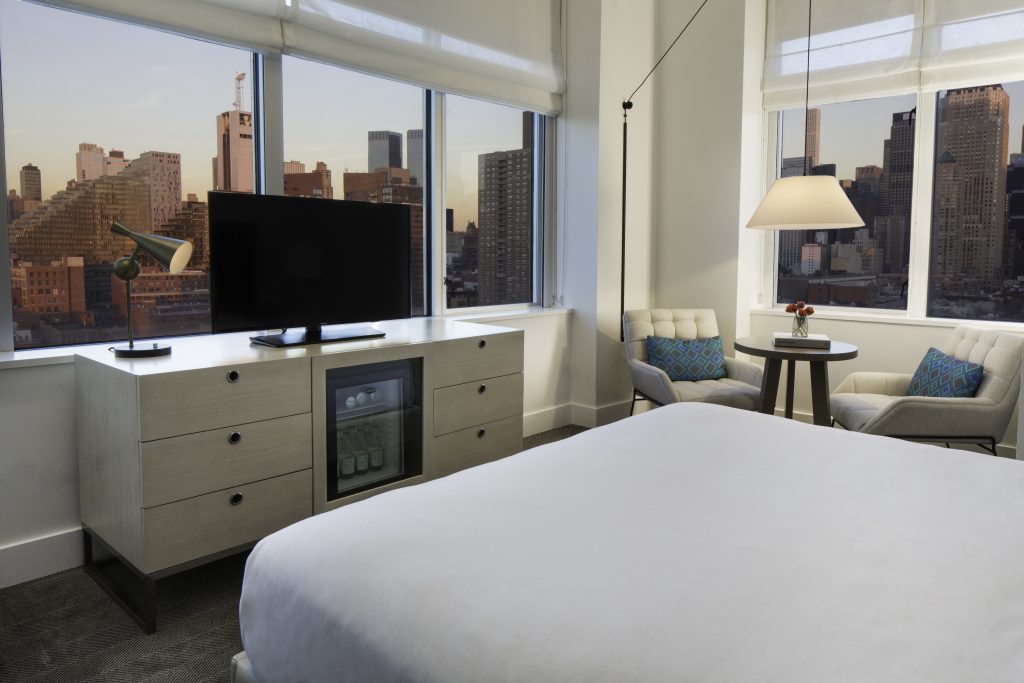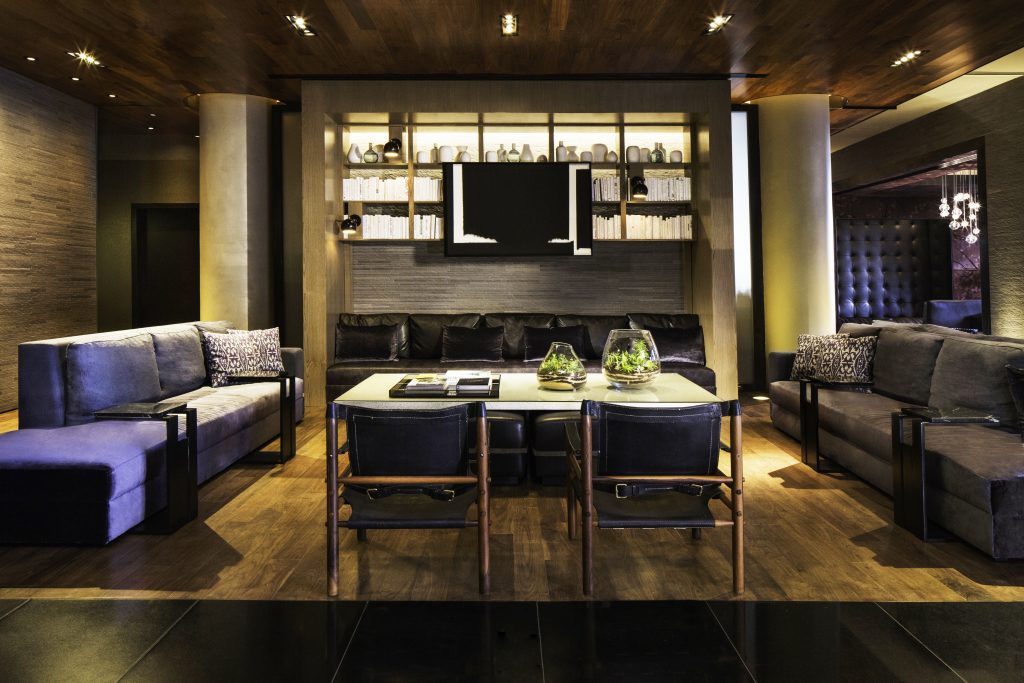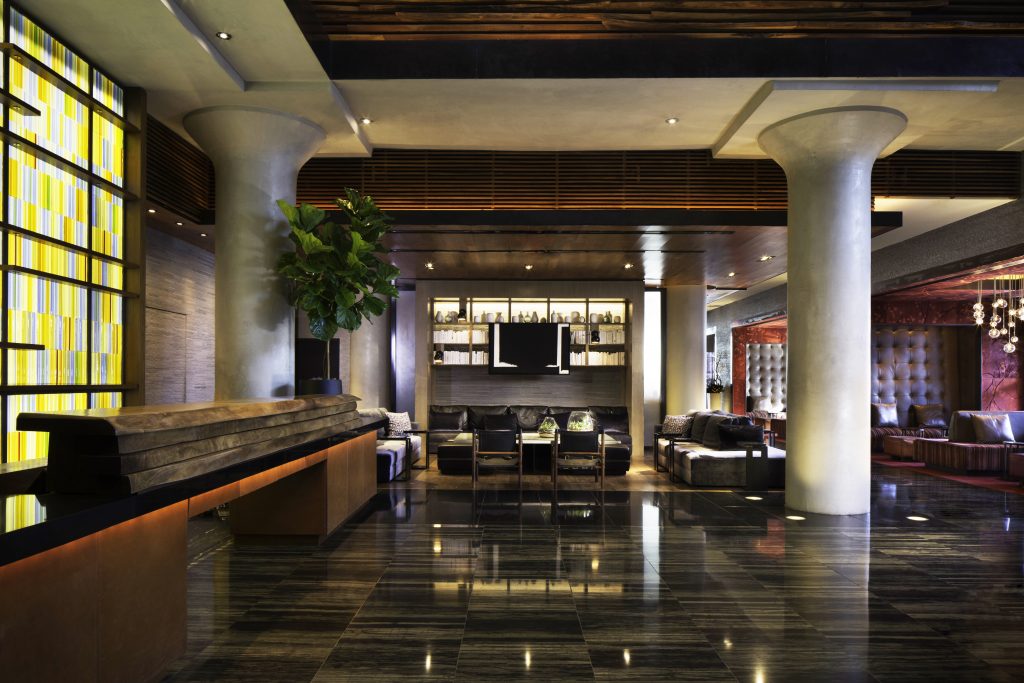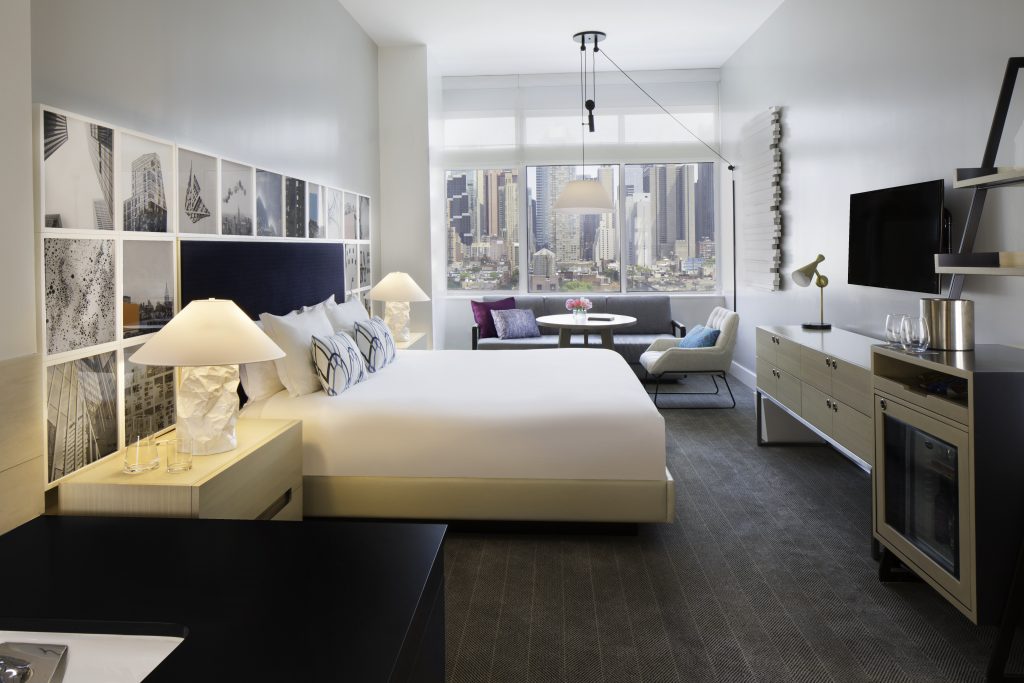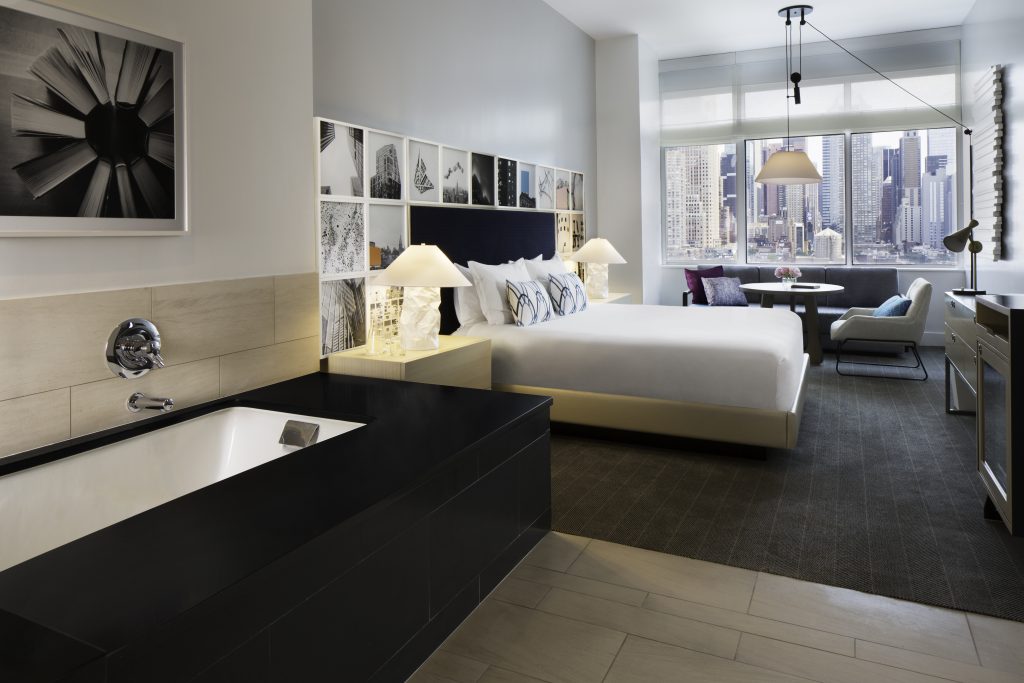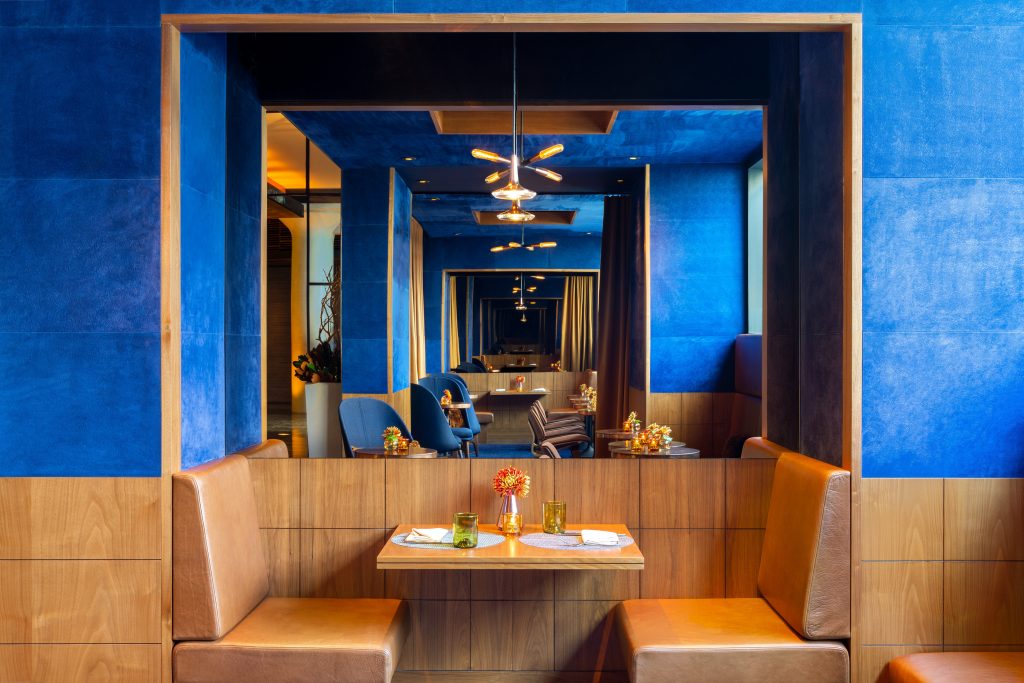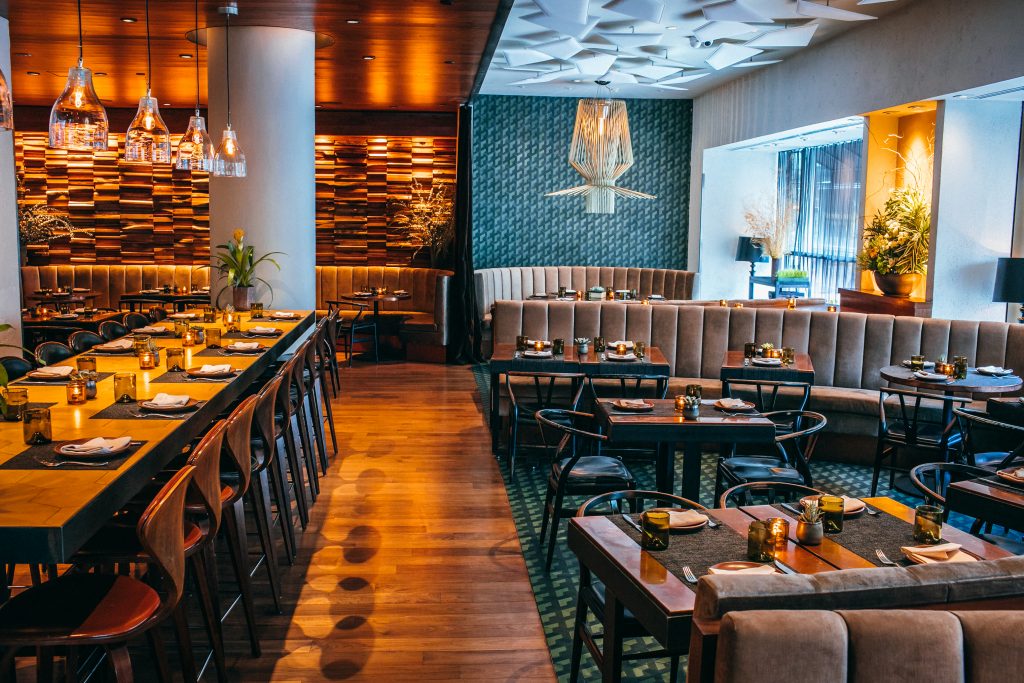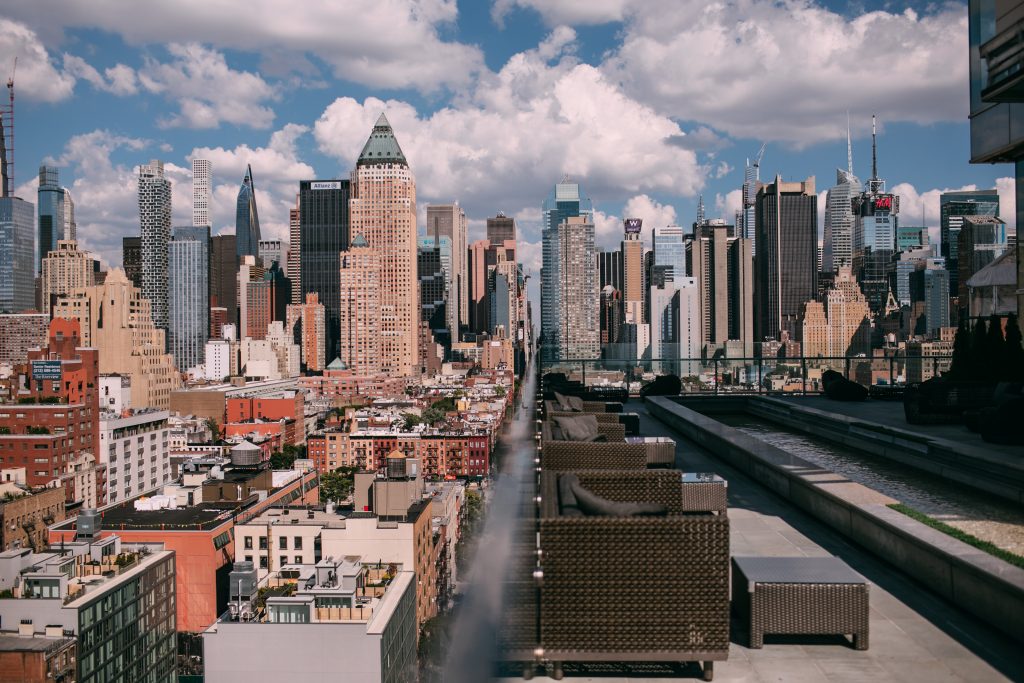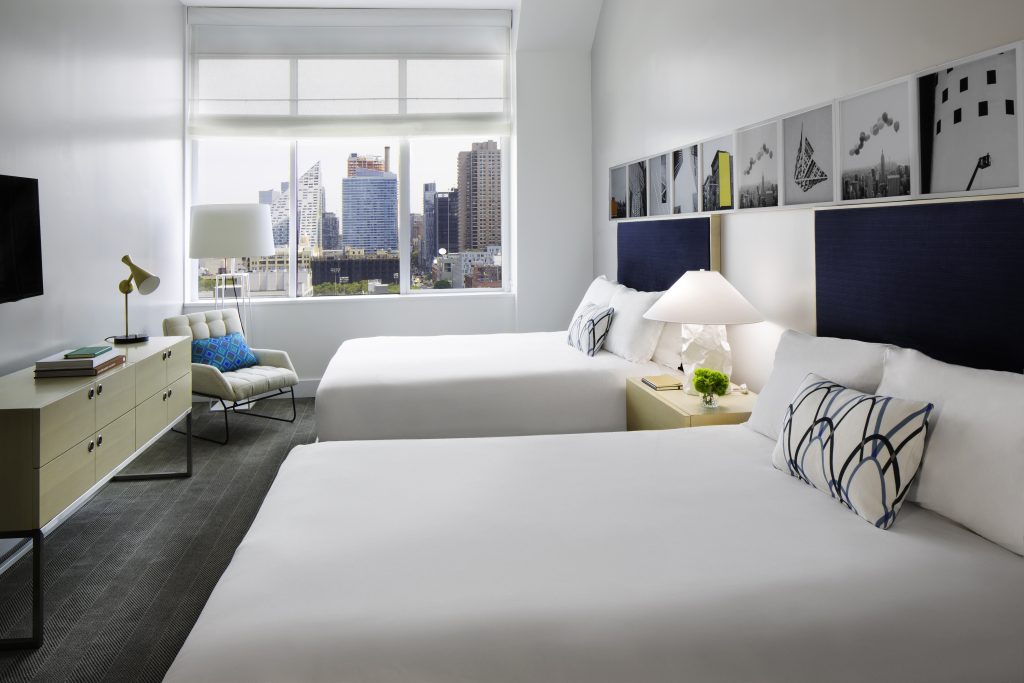 A Modern Marvel in Manhattan
Mark B.: "One block from the port and awesome rooms and views of the Hudson. Also, many great restaurants within walking distance in Hell's Kitchen."
Susann Patri-F.: "Stayed here many years ago. Great tourist location. Huge hotel. If the price is right I'd recommend this one too."
Located in the creative center of New York City, Hell's Kitchen, Ink 48 Hotel comes to life in the city's preeminent theatrical printing press from the 1930s. Transformed with modern interiors, the historic hotel's 222 guestrooms and suites have views of the Manhattan skyline and the Hudson River, home of the pigment-producing mascot. 
Naturally, Ink 48 Hotel also has the neighborhood's best restaurant, PRINT., as well as a rooftop hotspot, The Press Lounge. Steps from The Glasshouse event space, Ink 48 is also situated near the new shopping and culture mecca Hudson Yards.
The Best Rooftop Bar in NYC
See the city from the 16th floor! The Press Lounge offers panoramic views, seasonal cocktails (try the Dance the Night Away, made with bourbon, watermelon, and blackberry basil syrup) small plates (from salumi to crudite), and a new socially distanced experience.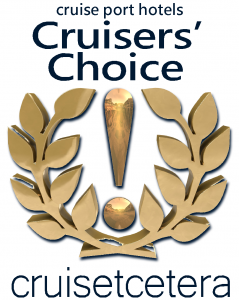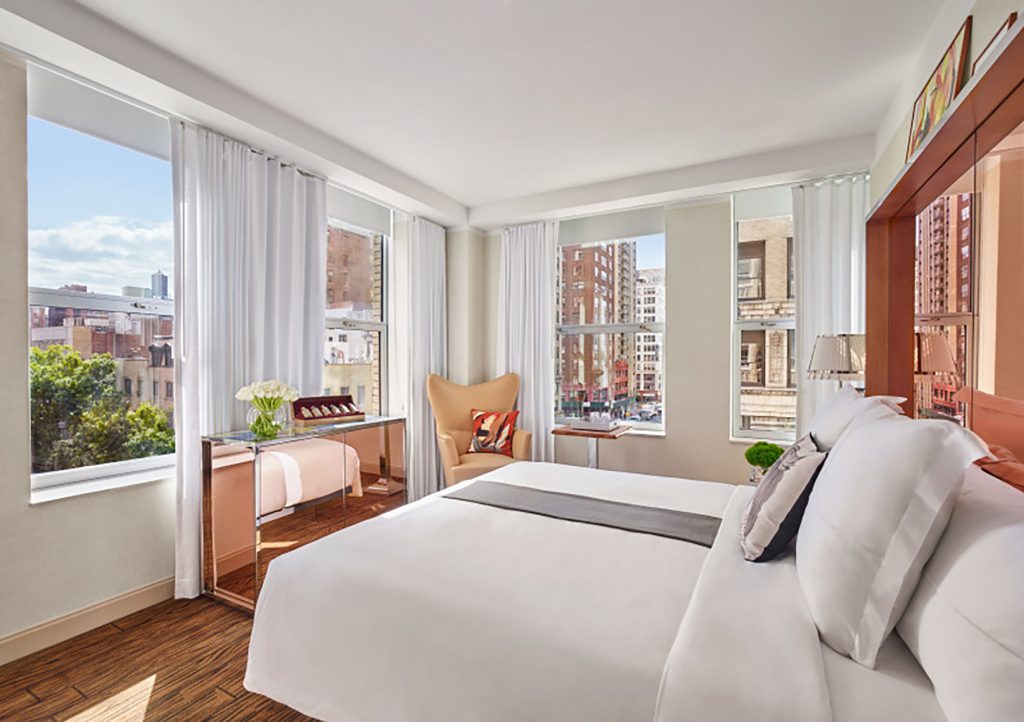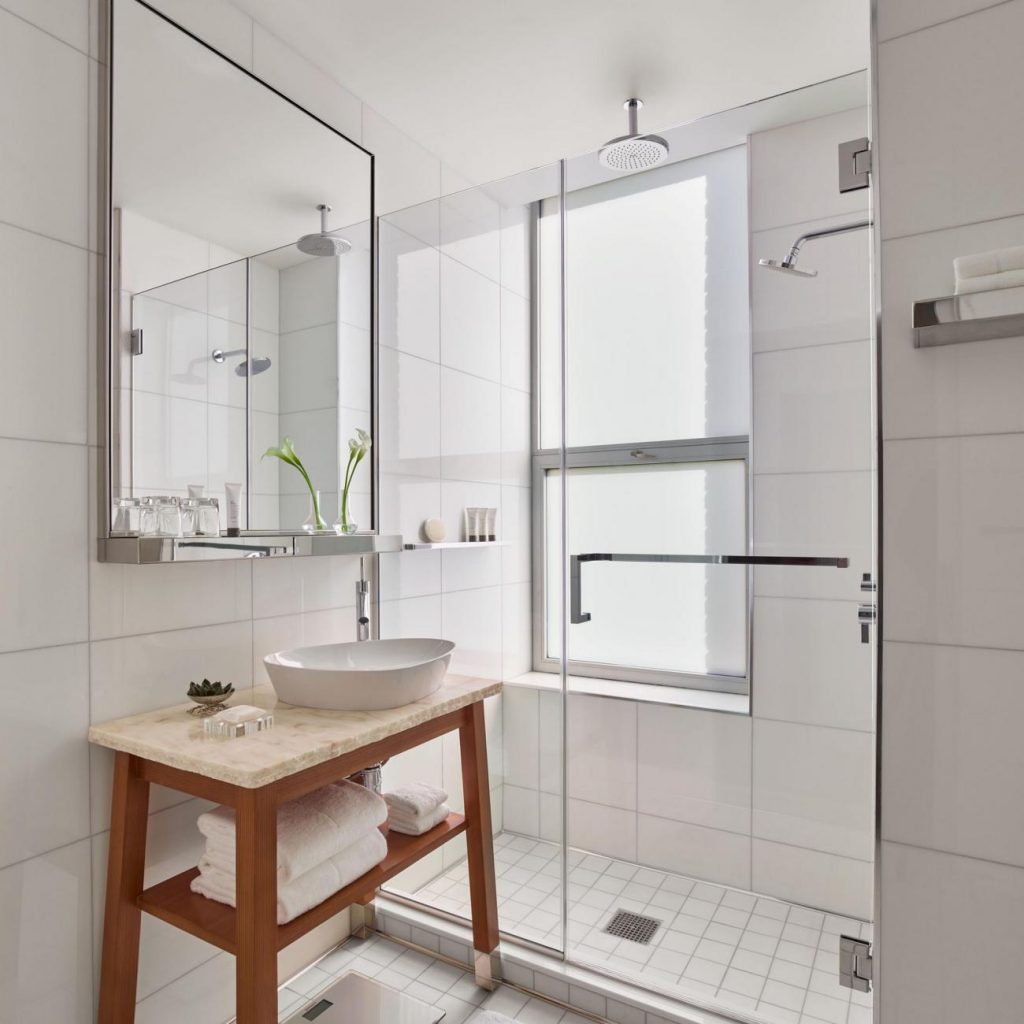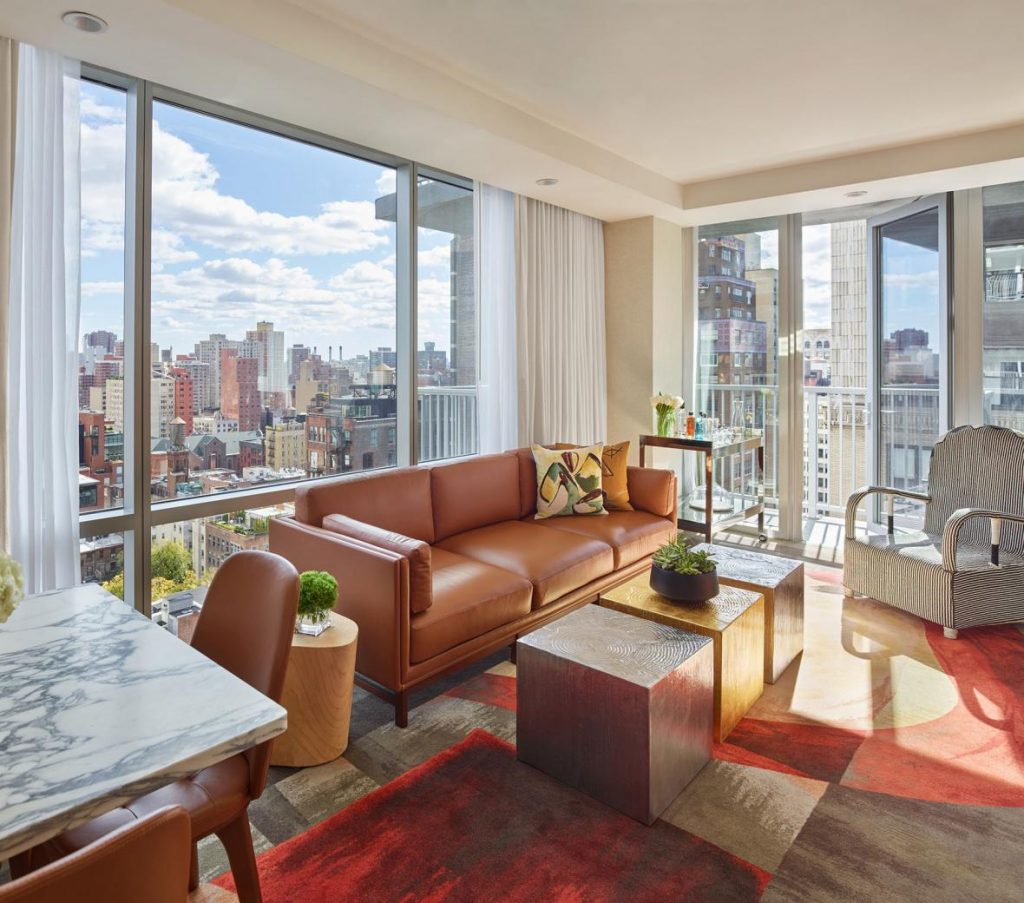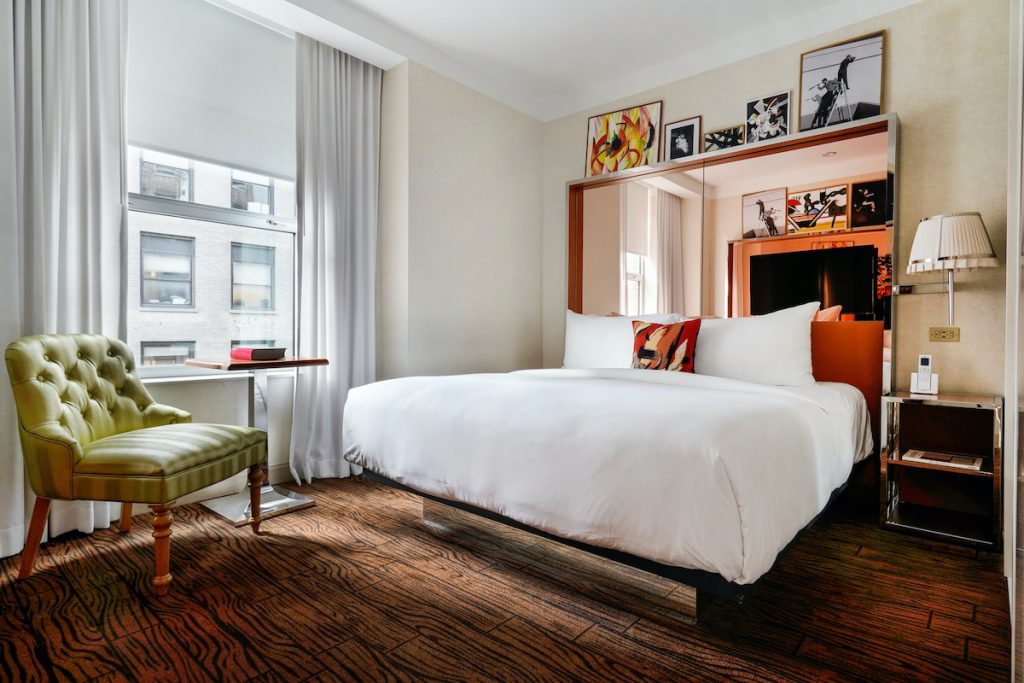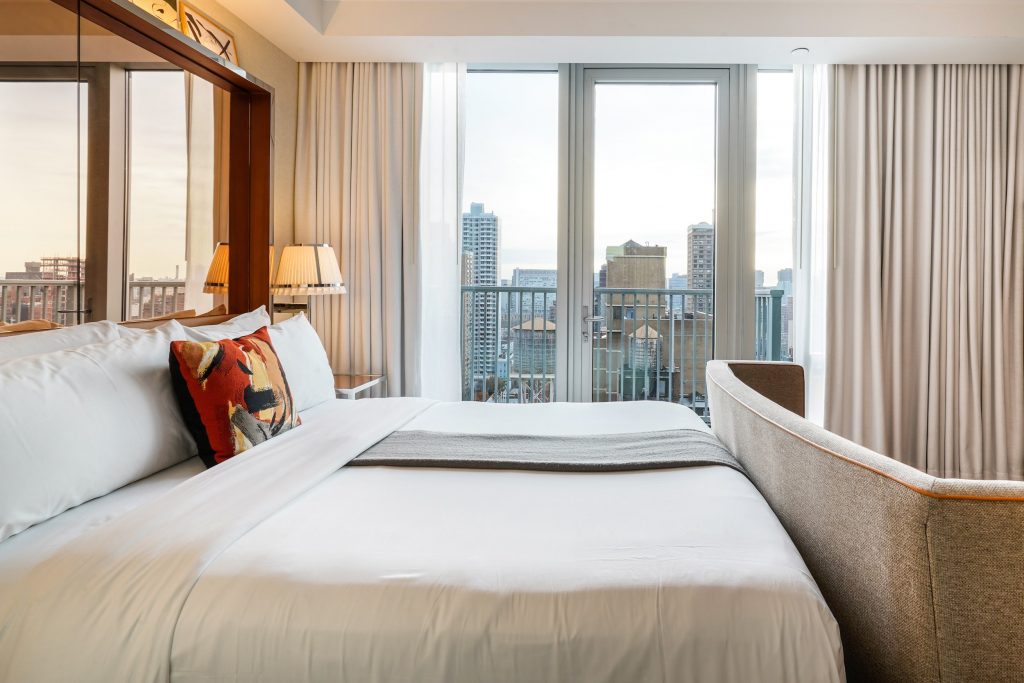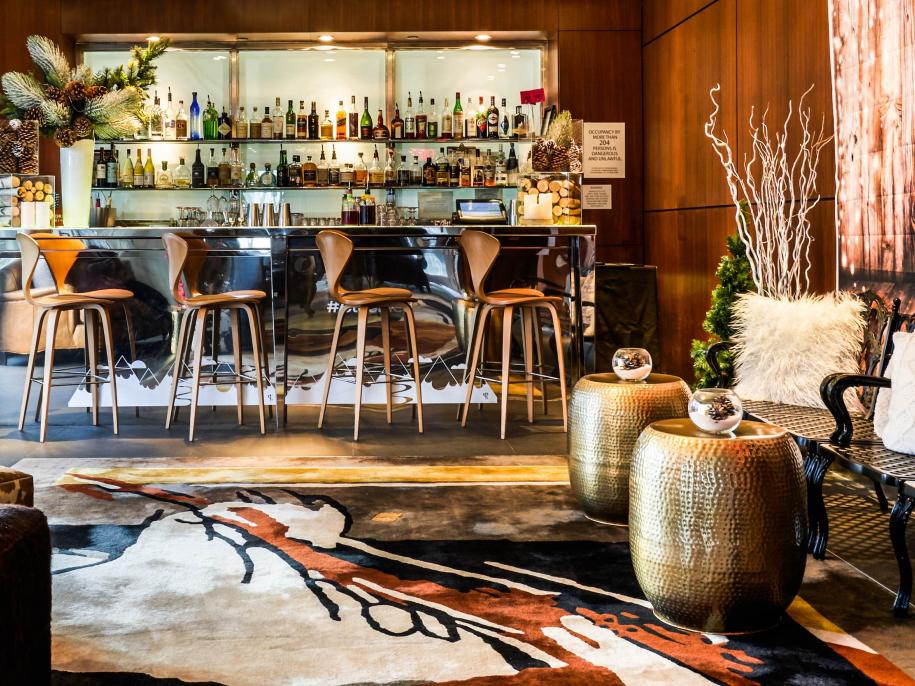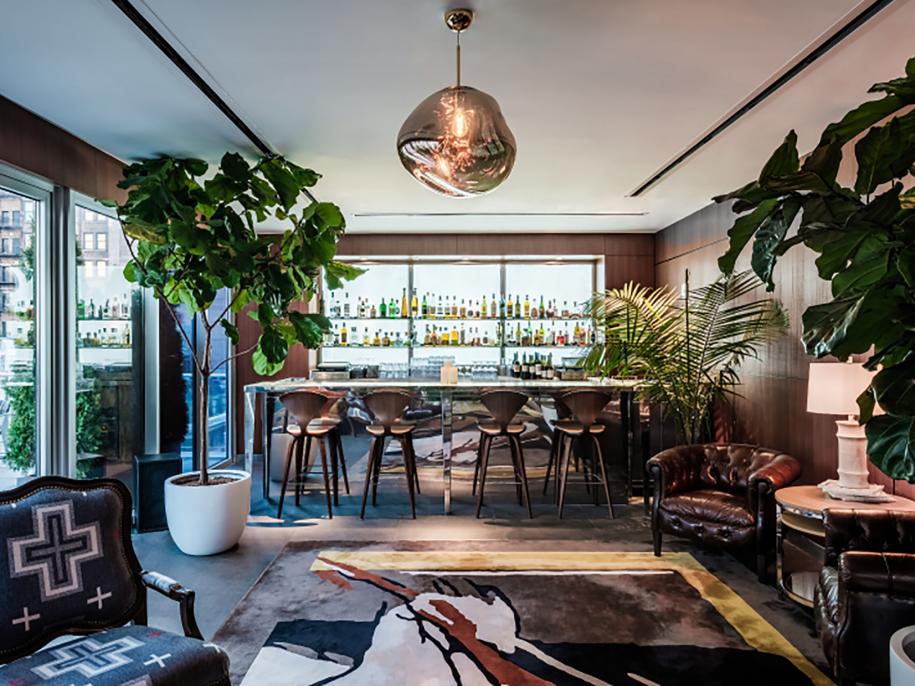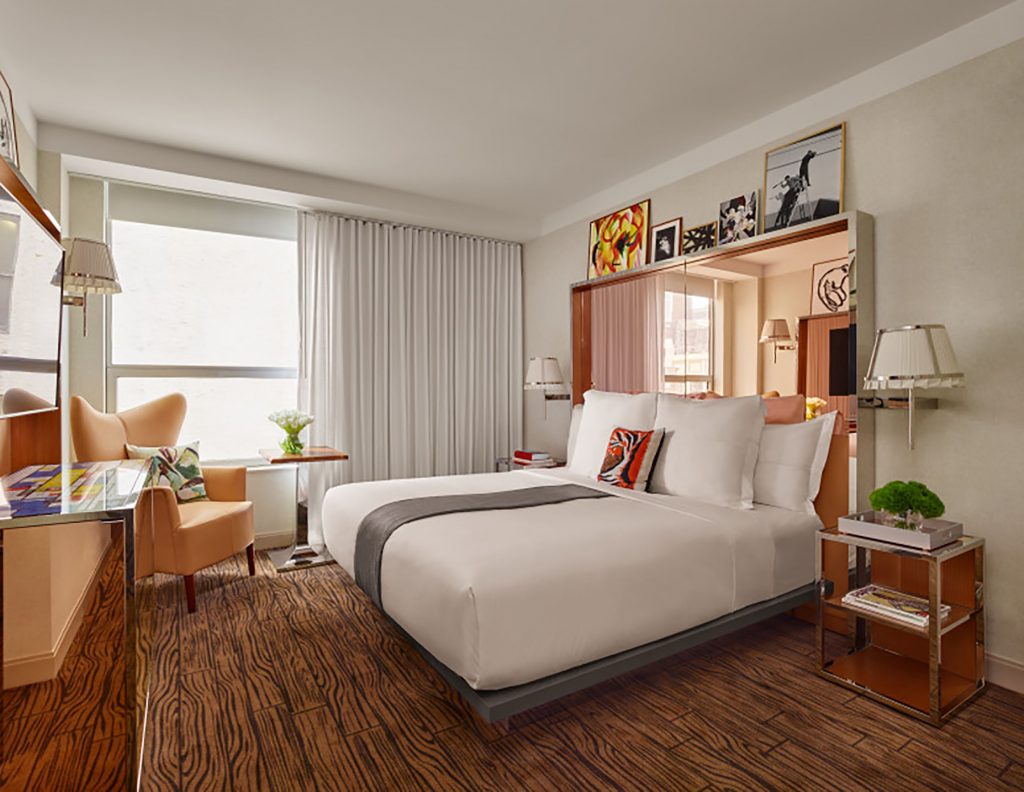 Mondrian Park Avenue brings the iconic Mondrian name to NYC
Creating a new luxury lifestyle experience in Manhattan's buzzing NoMad neighborhood. With a flair for local culture and sophisticated dining and nightlife, Mondrian Park Avenue is poised to become the epicenter of authentic New York experiences in NoMad.
Located at 444 Park Avenue South, the hotel neighbors Madison Square Park and the Flatiron District, and is also a stone's throw away from signature New York landmarks such as the Empire State Building, Macy's Herald Square, and Madison Square Garden, among other key attractions.
Visit Mondrian terrace-Private oasis located on the 15th floor for guests only. Perfect for the work/life balance.
Internationally acclaimed designer Philippe Starck crafted the hotel's striking guest rooms and suites to evoke the look and feel of exclusivity and contemporary chic. This landmark destination celebrates sophisticated modern design with artfully crafted amenities.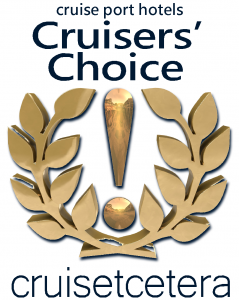 Live the classic Manhattan lifestyle at Fifth Avenue's premier address
Ideally located on Fifth Avenue and 55th Street in Midtown Manhattan, The Peninsula New York is in the heart of the city's most prestigious shopping, entertainment, and cultural district.
The hotel is within walking distance of Central Park, Rockefeller Center, Fifth Avenue shopping, excellent restaurants, historic museums, and exciting Broadway theatres.
The Peninsula New York is honored to be the recipient of some of the most prestigious accolades in the hospitality industry, including the Forbes Five Star rating and the AAA Five Diamond awards. Recently announced by Forbes Travel Guide, The Peninsula Hotels are thrilled to be the only hotel brand to achieve the highest possible Five-Star status across all ten of its properties.
The Executive Suite offers the perfect retreat right in the heart of Midtown. The suite has a master bedroom with a king-size bed and an elegantly decorated living room with a sofa bed.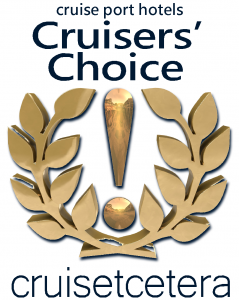 Luxury suites in Downtown Manhattan
Joanne F.: "Conrad New York. Was so special and over-looking Hudson River.
We stayed here before our cruise and it was wonderful. It's away from the crowds of time square in lower Manhattan. Lots to see and do around there within walking distance."
Conrad New York Downtown is a 463 all-suite luxury hotel situated alongside the Hudson River. An escape for leisure and business guests alike, the hotel features refreshed suites, ATRIO Wine Bar & Restaurant, and the renowned Loopy Doopy Rooftop Bar (open spring and summer), as well as the largest hotel event space in Downtown Manhattan.
A true Urban Oasis – the hotel is just minutes from the city's most historic neighborhoods, including Tribeca, Greenwich Village, SoHo, and Wall Street. Conrad New York Downtown is also within walking distance to a list of acclaimed attractions such as the World Trade Center and Oculus, Statue of Liberty, Staten Island Ferry, Brookfield Place, and more. The hotel is a bold leader in sustainable luxury offering an impressive series of green initiatives.
Additionally, Hilton has partnered with the makers of Lysol® to create Hilton CleanStay. Ensuring we deliver an even cleaner stay for guests, Hilton CleanStay builds on the already rigorous cleaning standards to provide complete peace of mind when you staying at Conrad New York Downtown.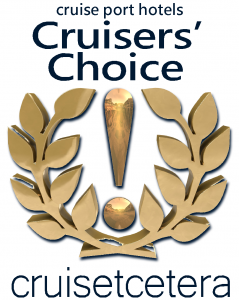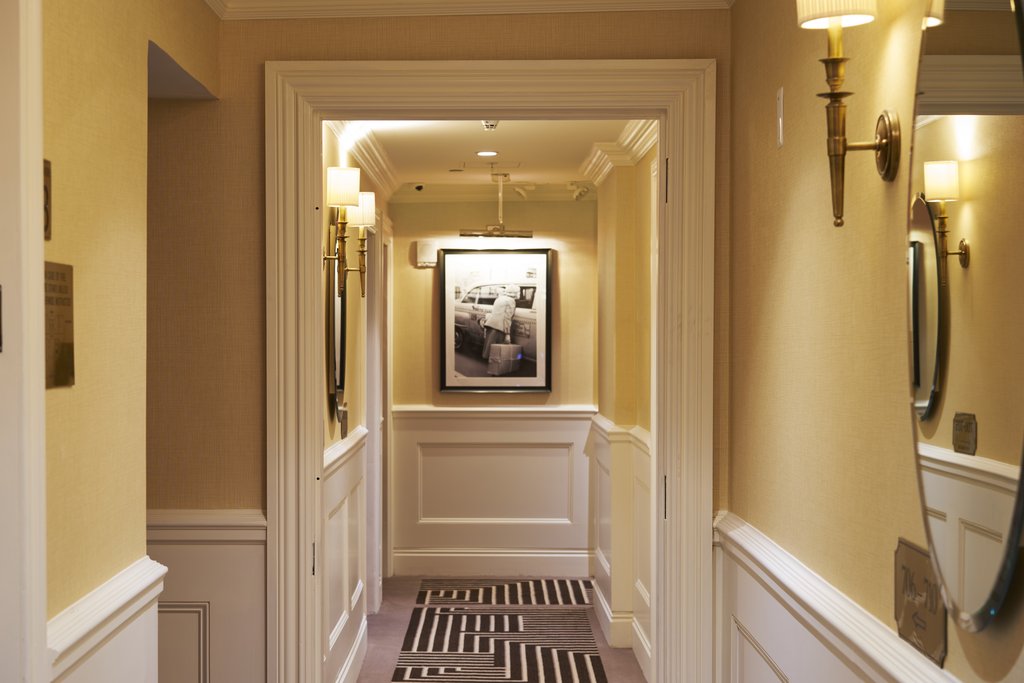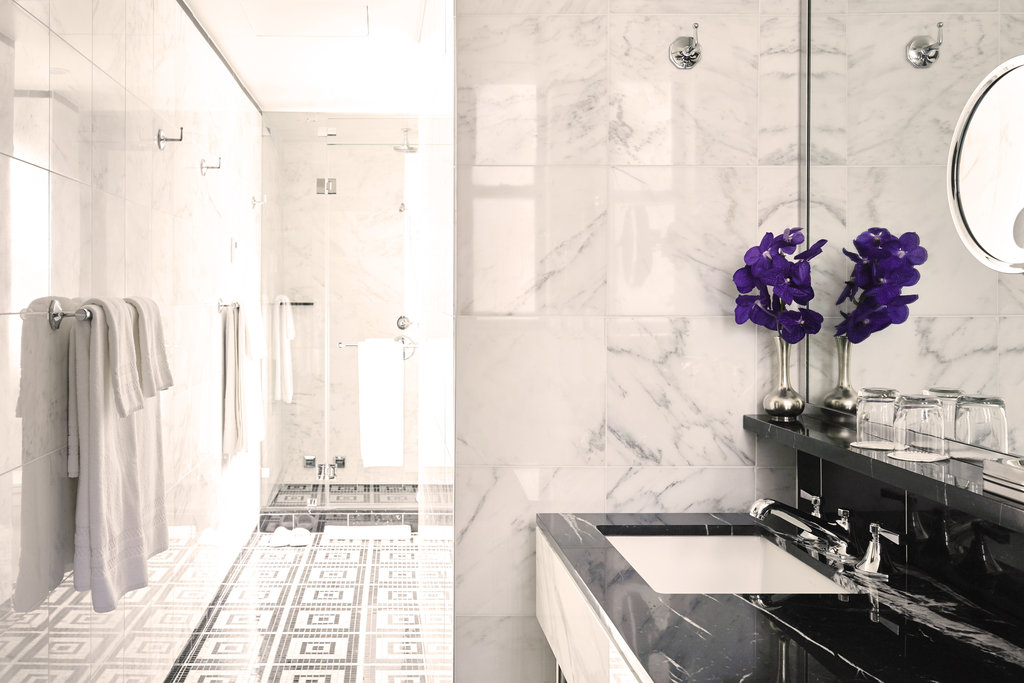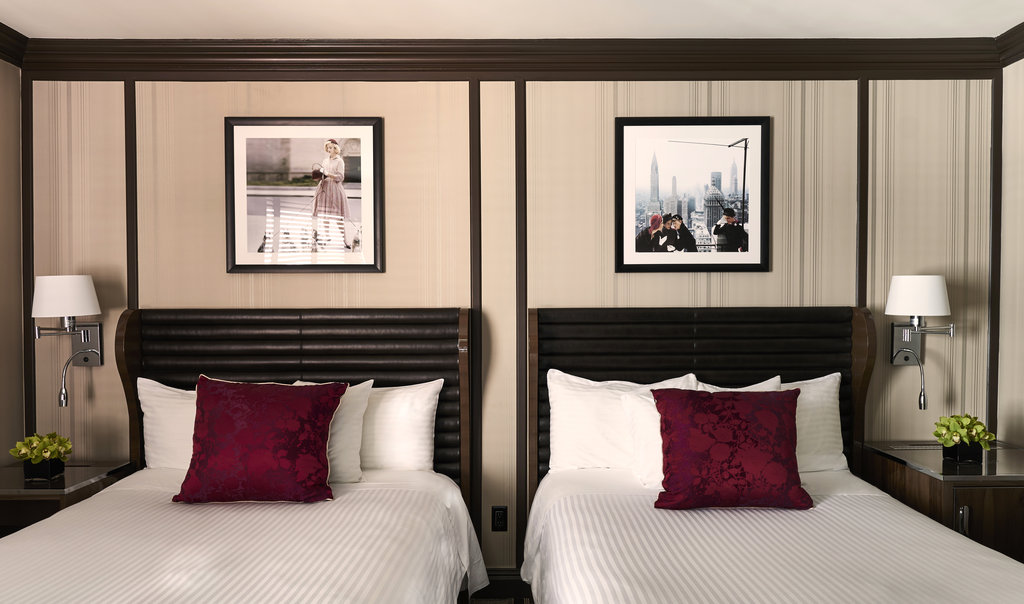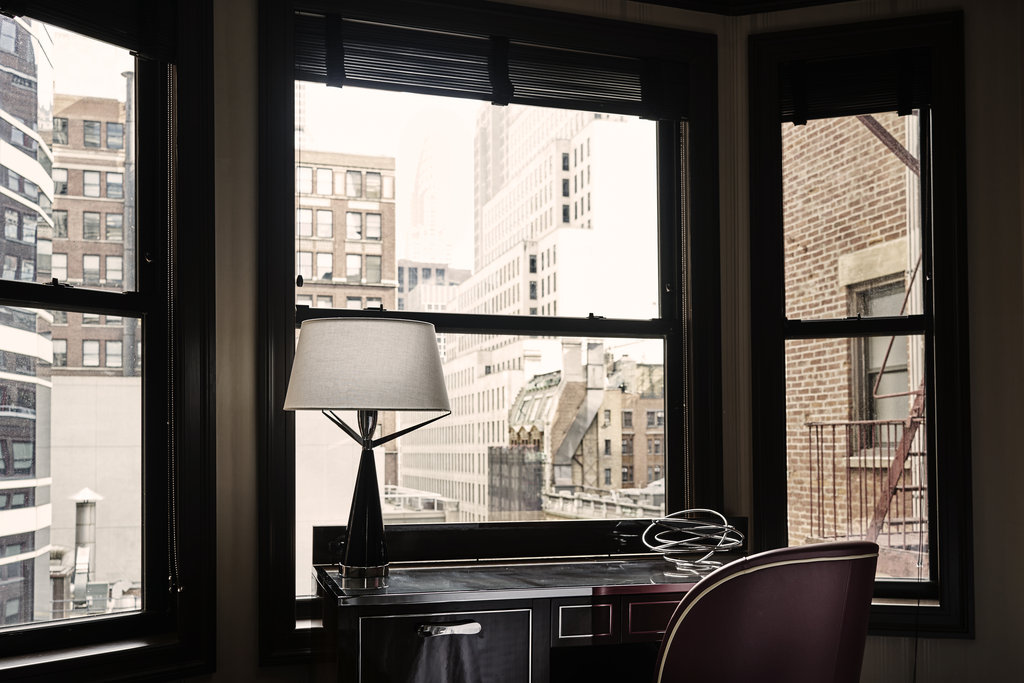 An elegant oasis in the heart of the Big Apple
Superbly central to Manhattan's wealth of attractions, The Iroquois Hotel is the height of elegance with a host of special touches that set the hotel apart including a highly acclaimed restaurant, a charming library, and efficient service, all just steps from Fifth Avenue.
The atmosphere of the Iroquois is calm and composed. The hotel's rooms and suites are classically furnished in relaxing colors, with large headboards and bathrooms with floor-to-ceiling Italian marble. But it is the service that is outstanding with courteous, friendly, and helpful staff at every turn.
This is the place to stay and immerse yourself in the pulse of Manhattan with theatres, galleries, and shows virtually on the doorstep. New York's shopping mecca, Fifth Avenue, is a short walk away. The Iroquois Hotel's famous restaurant, Triomphe, is the perfect place to savor French gourmet cuisine before or after an evening at the theatre.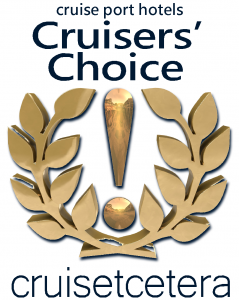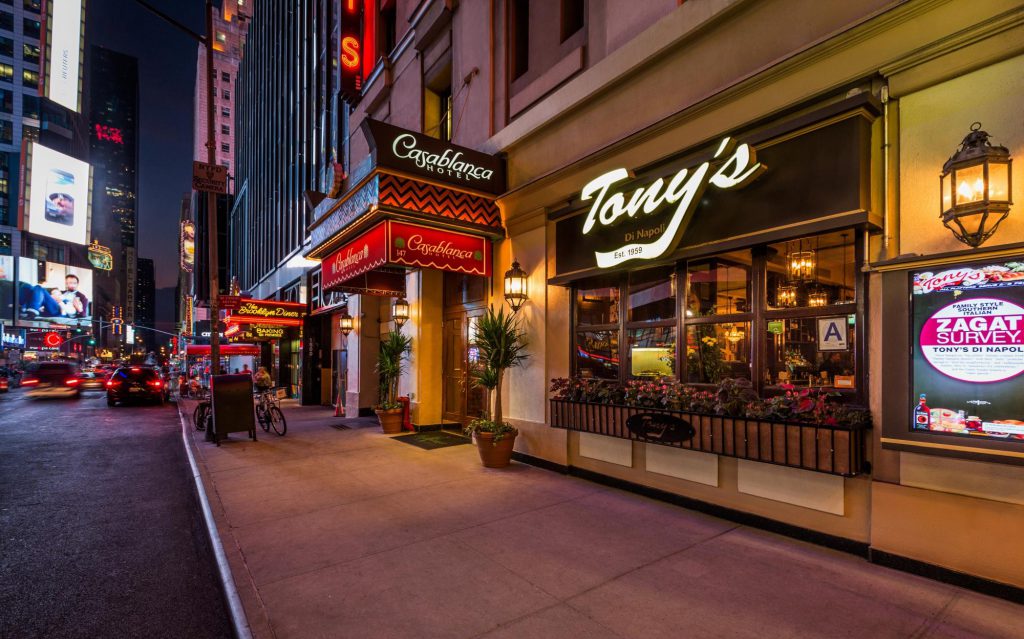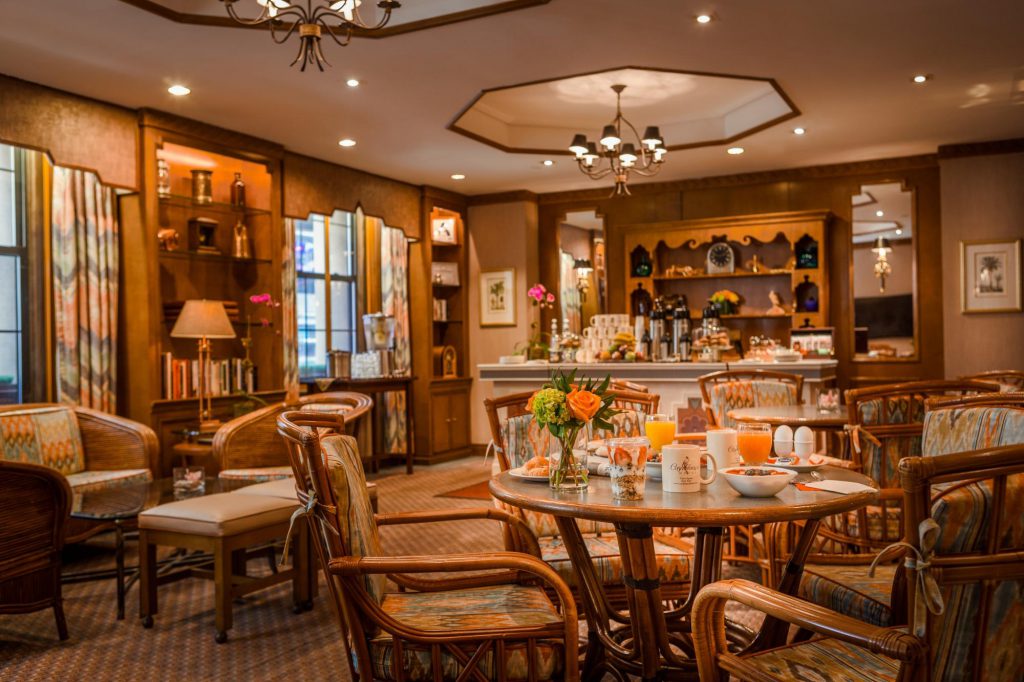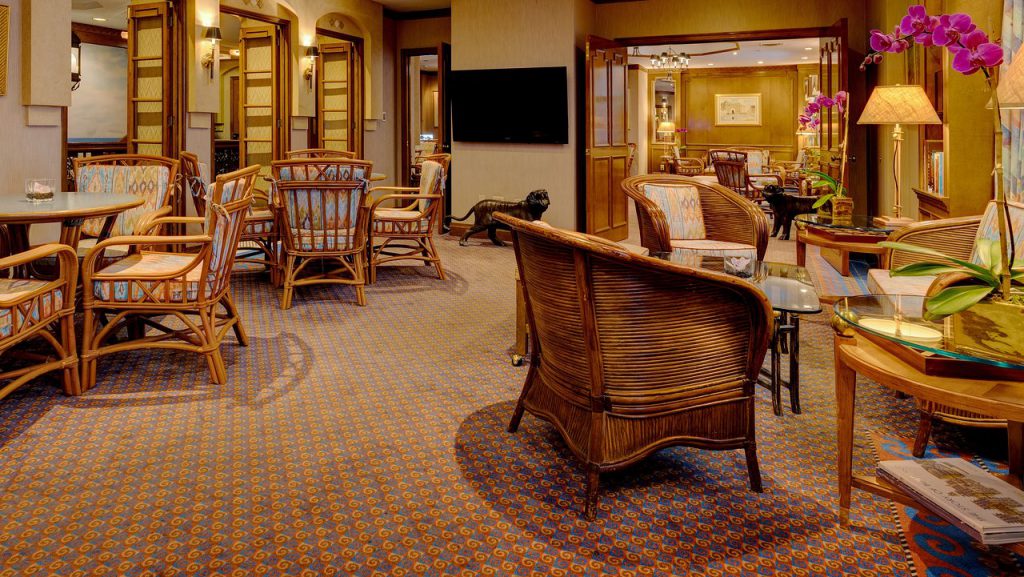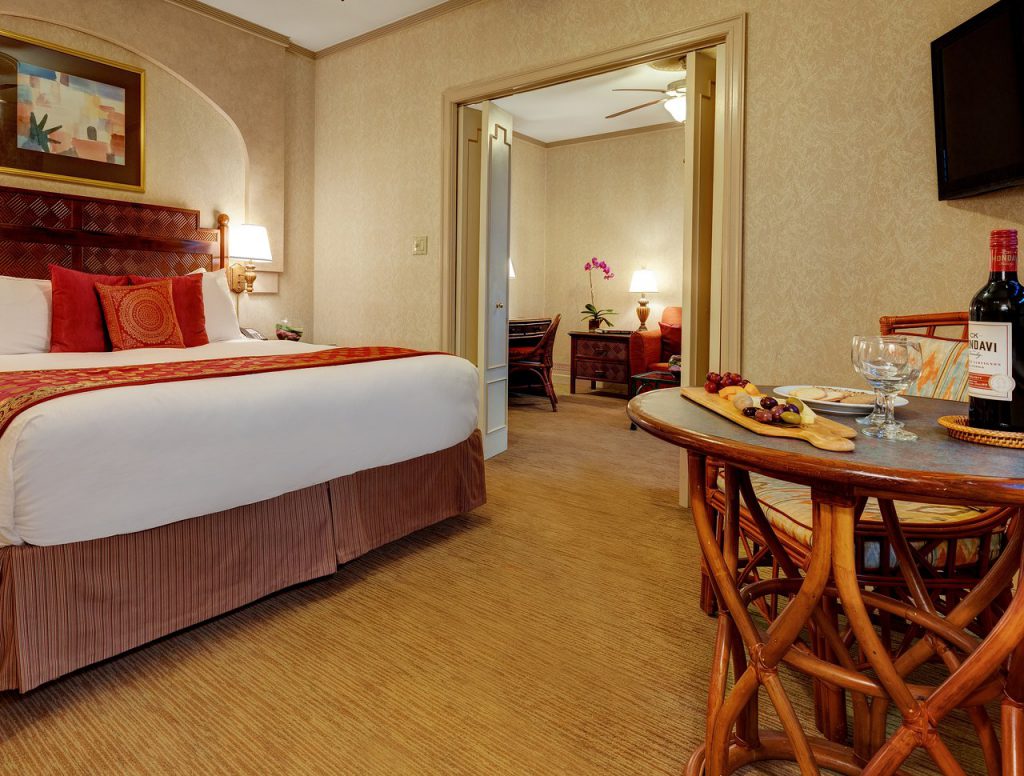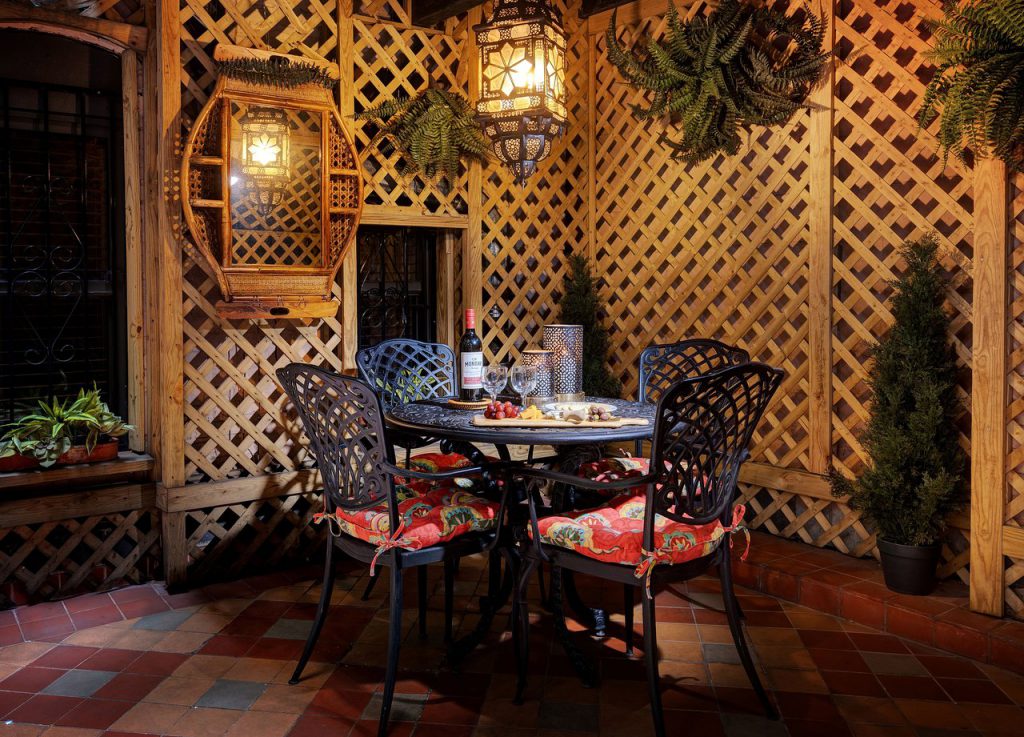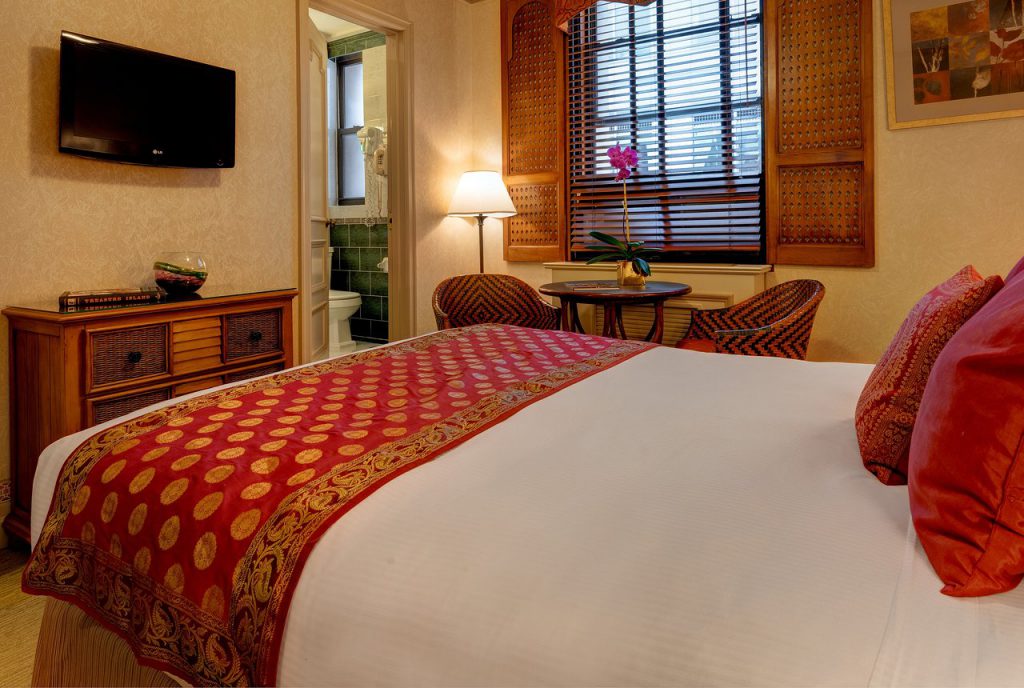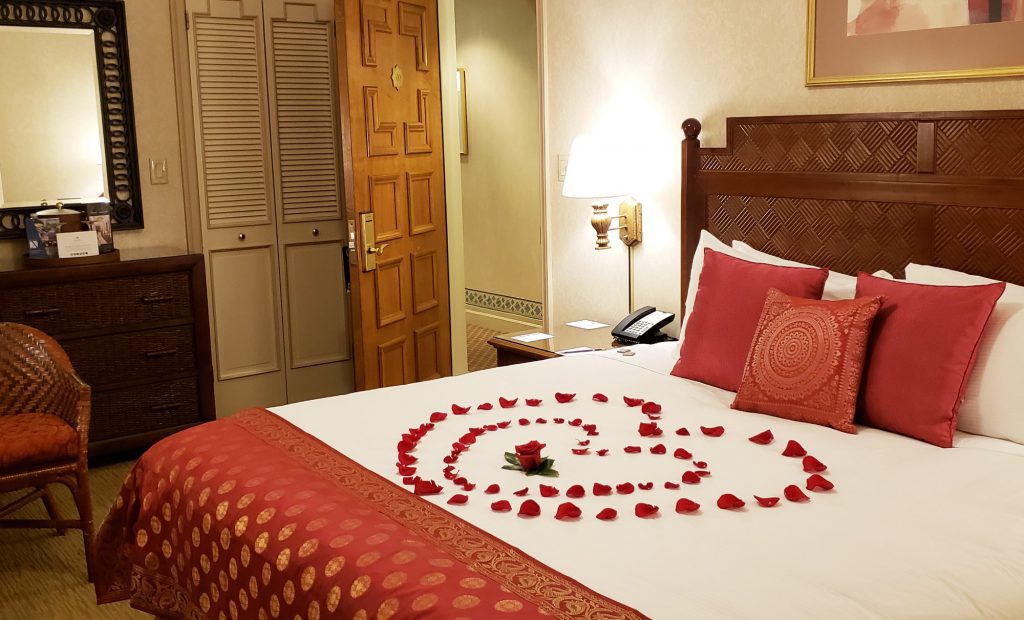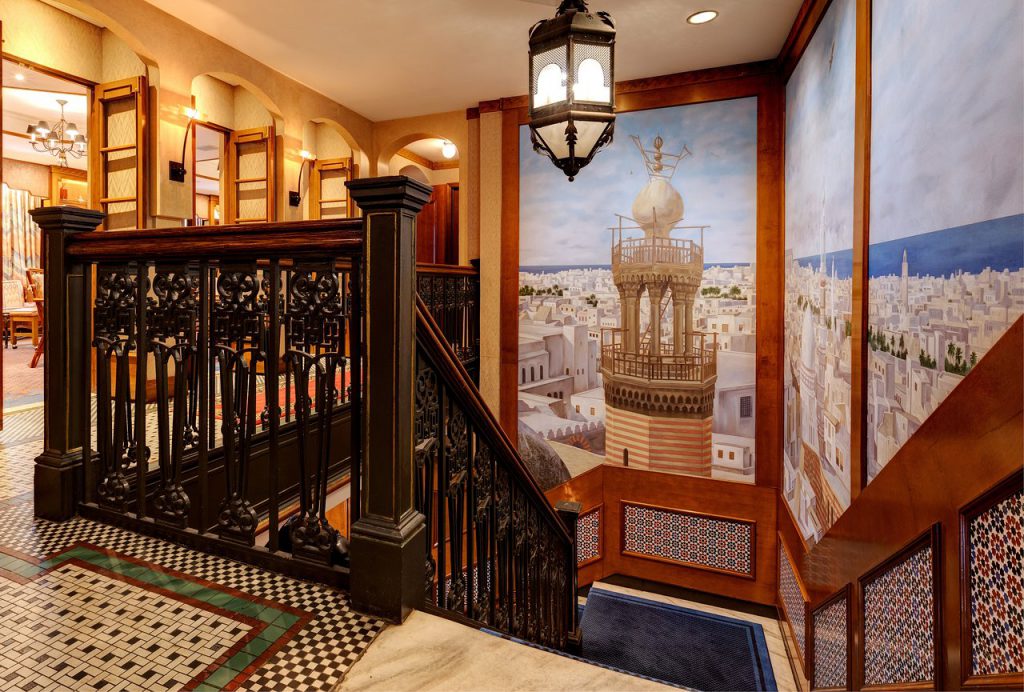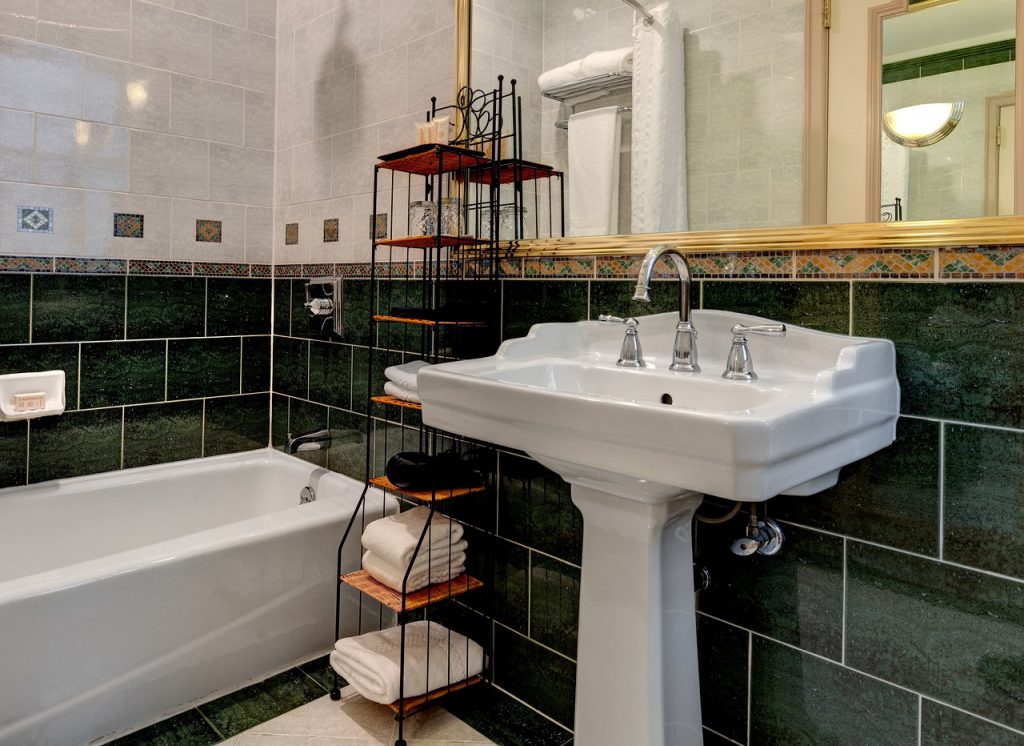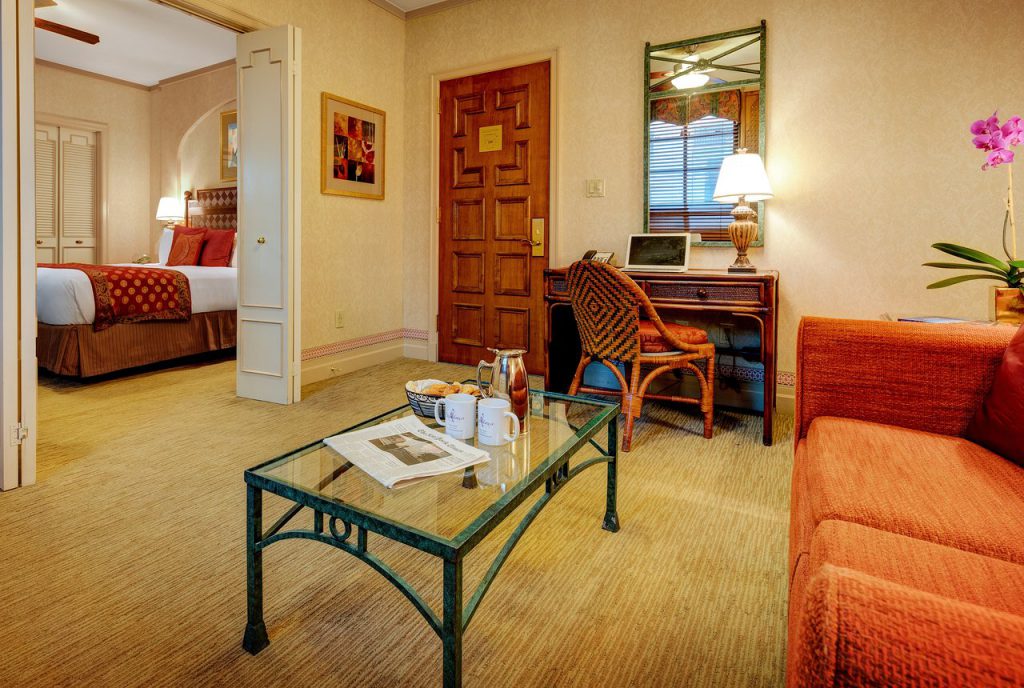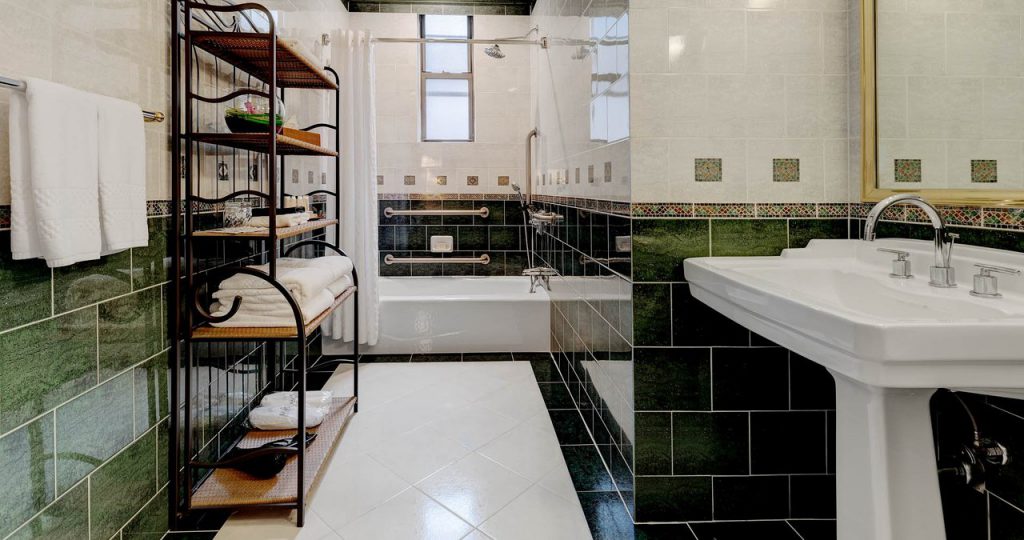 an intimate "home away from home" style boutique hotel
Peta Lorraine B.: "We stayed at the Casablanca Hotel by the Library Collection. Located in Times Square and was very close to everything. I would recommend a room at the rear of the property as our suite was at the front and quite noisy. Our friends were in the rear and didn't have any noise problems."
Inspired by the romance of the movie, "Casablanca" the Casablanca Hotel is an intimate "home away from home" style boutique hotel in New York City's most popular location, Times Square Broadway Theatre District in Midtown Manhattan. Here guests can escape the hustle and bustle and relax in front of a fireplace at Rick's Café!
Casablanca Hotel by Library Hotel Collection is a great choice for travelers in New York. It offers a romantic setting and many useful amenities for your stay.
Casablanca Hotel New York is located near popular attractions such as Manhattan Skyline (0.9 km) and Love Sculpture (1.0 km). Thus, guests can easily explore New York's most popular attractions.
This hotel feels like a home away from home and the rooms offer a flat-screen TV and air conditioning. Free wifi is also available.
Guests have access to a concierge and room service while staying at the Casablanca Hotel. Casablanca Hotel New York also offers breakfast, making your trip to New York even more enjoyable.
During your visit, head to popular New York restaurants serving shawarma such as The Halal Guys, ilili, and Taboon near Casablanca Hotel.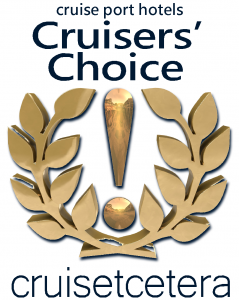 Experience stunning design and unrivaled comfort
Mary H.:  Andaz Bryant park or Park Hyatt I can recommend!"
Gert van L.: " Love this hotel with the complimentary happy wine hour to meet other guests!"
Steps away from lower Manhattan's waterfront, shops, exciting restaurant scene, ferry, and subway hubs, easily explore the city then return home to your spacious, lofty, sun-filled room at Andaz Wall Street.
Or choose to stay in and enjoy modern design features, global cuisine, and a social 24-hour lobby with complimentary coffee and snacks throughout the day and evening wine service.
When some big chains venture into the boutique-hotel territory, the result is basically the same old chain hotel, with an extra helping of funky plastic furniture. Not so with the Hyatt group's Andaz sub-brand. The hotels under the Andaz banner are about more than just design; they're boutique in philosophy as well, each one of them intensely localized — the London and West Hollywood outposts are as different as their respective cities, and a hotel doesn't get much more Lower Manhattan than the Andaz Wall Street.
The casual deskless check-in sets the tone for a stay that's not exactly typical. Today's Wall Street leaves the traditional Gotham to look to Midtown, and the Andaz, designed by New York's own Rockwell Group, follows suit. You can expect the glossy finishes and lavish fittings of a luxury hotel that's located at the heart of the financial world, but there's also a healthy dose of downtown hipster funk, from the rough brick walls in the bedrooms to the impeccably sourced farm-fresh cuisine. And underneath it all is a high-end hotel by a group that certainly knows high-end — the bathrooms, for example, are as luxurious as those in any Park or Grand Hyatt, just a little sexier, in patented Manhattan black-on-black.
Its public spaces are no less impressive, including the Andaz Kitchen + Bar, whose menu ranges from traditional Italian and classic American dishes to flavors from the Caribbean and Southeast Asia — all in an open-plan space that's a magnet for Downtown social life, and which, in summer months, is joined by a beer garden, to further blur the dividing line where the hotel ends and the city begins.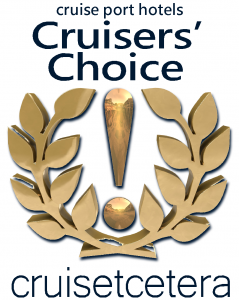 LOCAL FLAVOR AT this MIDTOWN MANHATTAN HOTEL
Settle into this boutique hotel across from the iconic New York Public Library and prepare to live like a local. The hosts know every corner of the city and can point you to gems off the beaten path. Connect with the art scene through our collection of NYC-based artists and exchange ideas during the
Complimentary wine hour
.
The rooms are designed by the celebrated Tony Chi, the spacious rooms feel like exclusive New York lofts, with 12-foot ceilings and plenty of natural light. Check into the Andaz Splash corner suite for an incredible view of the Empire State Building and an opulent bath.
The Bar Downstairs and Kitchen is a neighborhood-centric restaurant on 5th Avenue serving delicious foods and cocktails. The menu experience offers guests the opportunity to indulge in seasonal foods sourced from farmers and purveyors in New York. For a change of pace, visit them in the evenings to enjoy premium cocktails, fine wines, beer, and eclectic shared plates.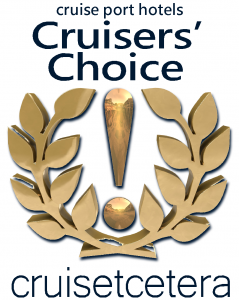 Times Square area is very close to the port
Robin S.: "Slomka Marriott Marquis in Times Square is very nice but pricey. But always stay in the Times Square area as it's very close to the port."
Robin Richards M.:   We stayed at the Marriott Marquis on Time Square. Short Uber/Lift to Port."
The energy of Manhattan is iconic and the New York Marriott Marquis, a vibrant fixture of Times Square, brilliantly captures the city's spirit in modern style. Located on West 46th Street and Broadway, this hotel places guests near NYC's most illustrious attractions, including the Theater District, Rockefeller Center, and Radio City Music Hall.
After an eventful day of sightseeing, retreat to this thoughtfully appointed, spacious hotel accommodations, some of which feature stunning views of Broadway. Dine in the array of restaurants, including New York's only revolving dining destination, where views of Times Square are spectacularly on display.
Details like a 24-hour fitness center and all-day in-room dining set the stage for a rejuvenating stay in NYC, while our knowledgeable hotel staff is available to help you navigate this ever-evolving city.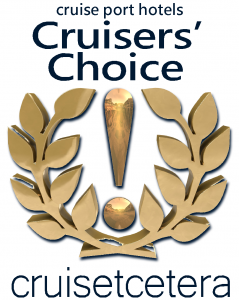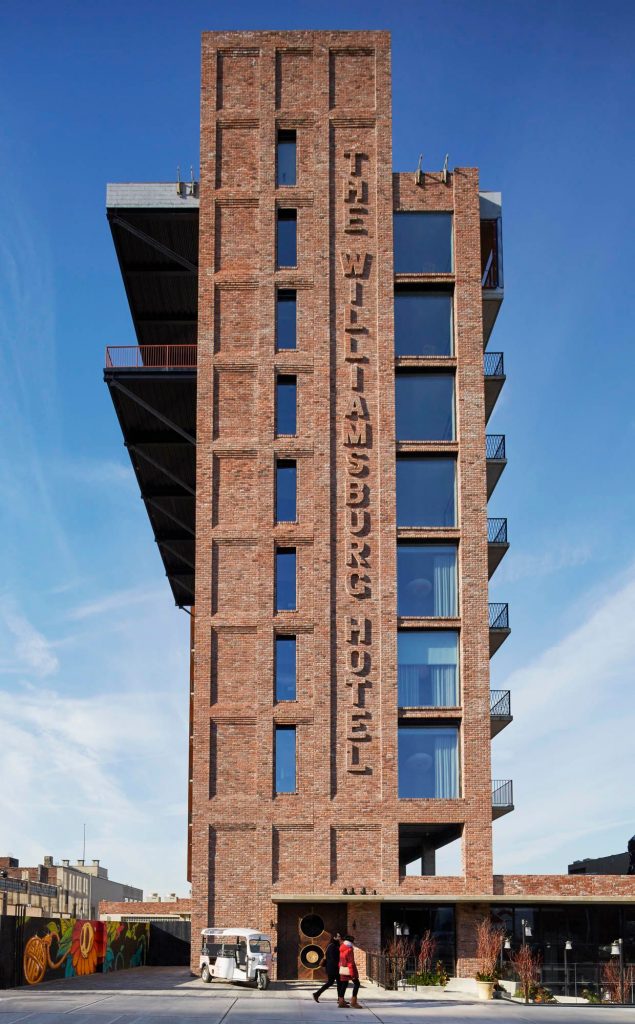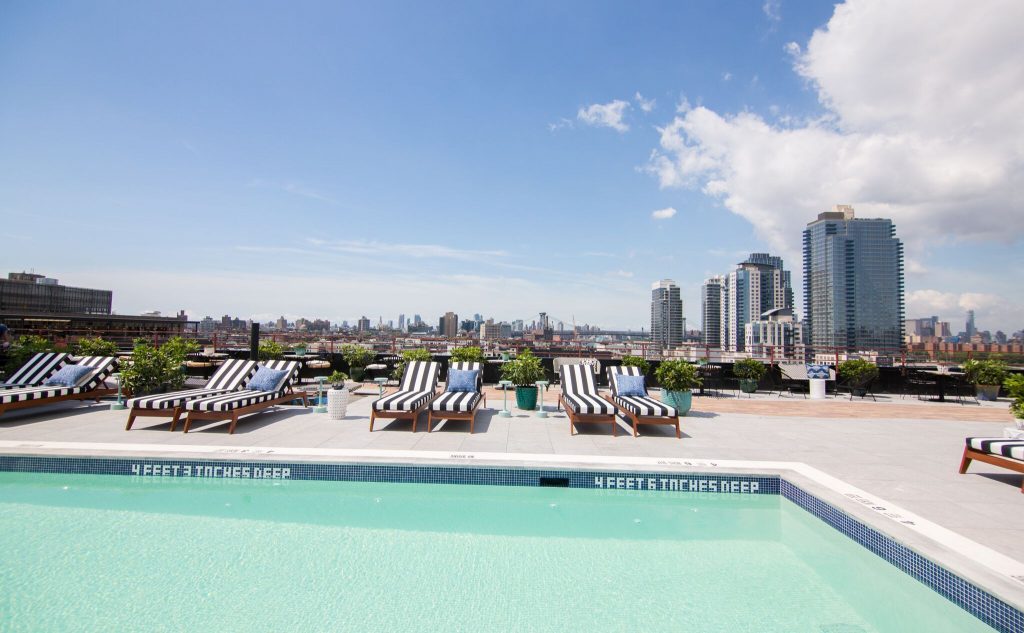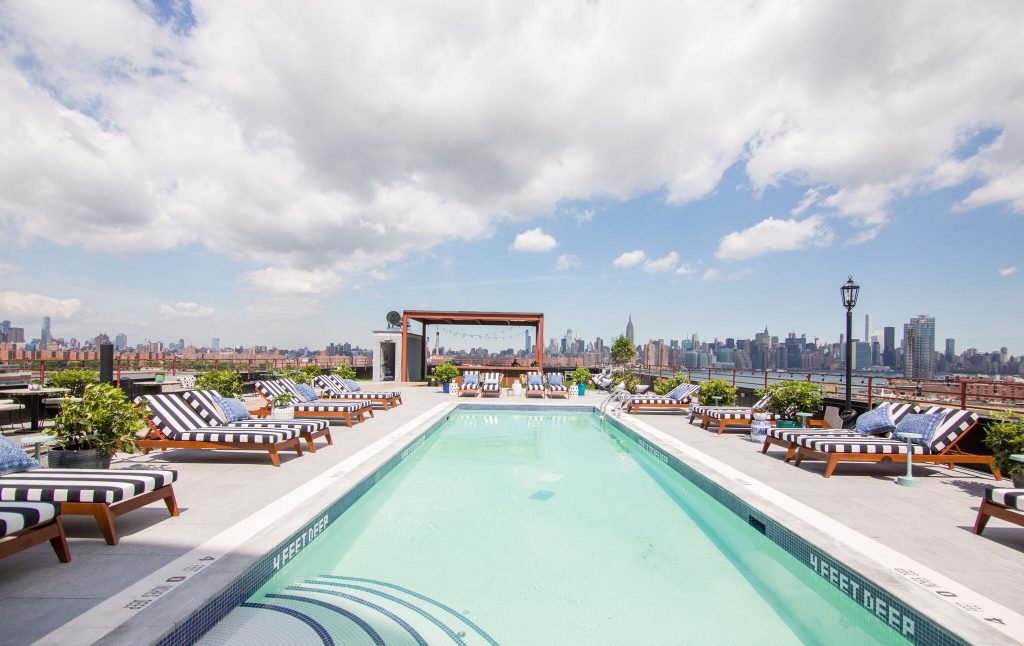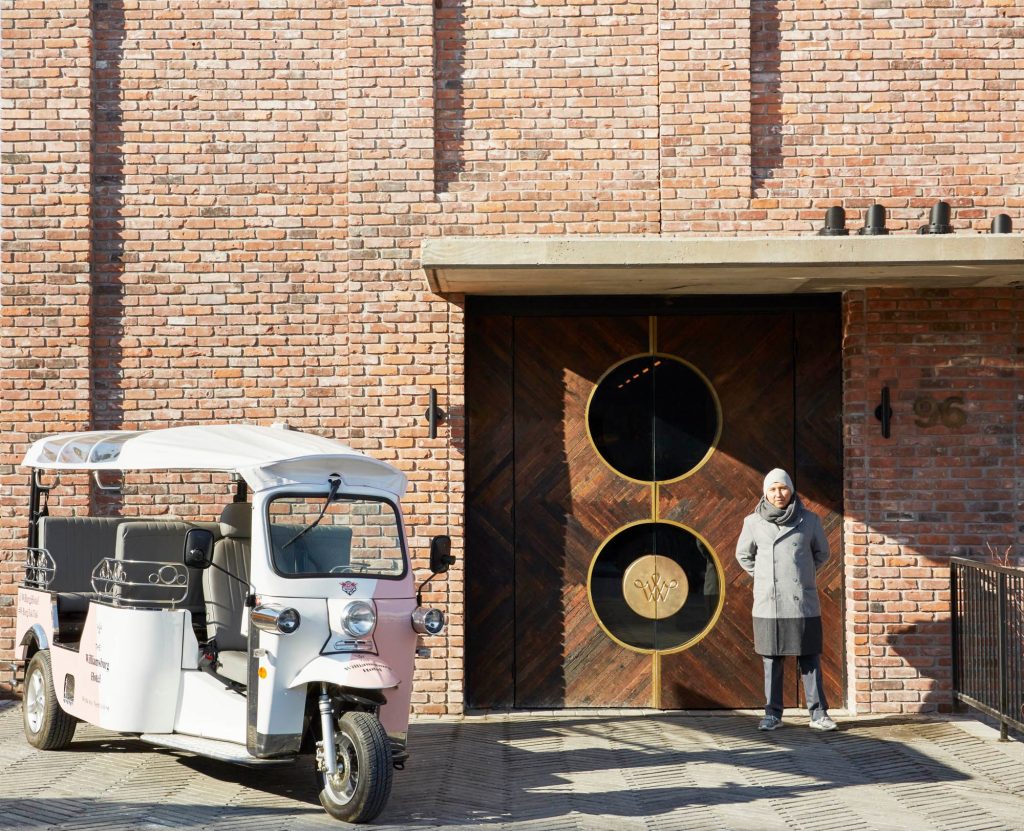 THE RIGHT SIDE OF THE RIVER – A Brooklyn Centric Hotel
Local. Unscripted. Independent.
This is central Williamsburg, in the middle of the action and on the stoop of local hotspots, from entertainment to culture. Minutes from Manhattan and moments to all major NY transport hubs.
Sleep with a local In a Brooklyn NYC Hotel Room
And wake up on the right side of the river. This stylish (and pet-friendly) hotel features five room types—each with floor-to-ceiling windows, custom furnishings designed by Michaelis Boyd Studio, and MediaHub Minis, perfect for streaming music and movies from your mobile device. Many rooms offer a private balcony, and bathrooms include classic marble and brass by Waterworks, plus pocket-worthy toiletries by Apotheke, handmade in Brooklyn.
In the hotels' restaurant, market-driven seasonality meets elevated culinary technique around a modern North & South American, share-friendly menu. Beverage and cocktail programs bring organics and complex flavors into the mix alongside the old classics. Chef Alberto Gomez cooks dishes inspired by his youth, paired with the energy and culture of late-night Williamsburg…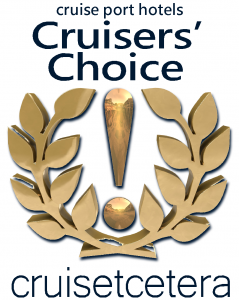 sweeping views of the Manhattan skyline
Brooklyn Bridge waterfront retreat, with expansive views of the East River and Manhattan skyline, is designed by local artists using native greenery and reclaimed materials, nature is home in Brooklyn.
Thoughtful touches bring nature into your space with skyline views, reclaimed woods, industrial steel, custom organic cotton mattress by Keetsa, and 100% organic cotton sheets.
From Riverhouse to the rooftop, 1 Hotel Brooklyn Bridge is ready for its close-up. They're happy to serve as the stylish setting for a film, television, commercial, ad, or press junket. And they make it easy, with the support you need to wrap on time and on budget.
Thoughtful touches bring nature to their spaces, making for unique filming locations at 1 Hotel Brooklyn Bridge. And the views? Unbeatable. 
Take in sweeping views of the Manhattan skyline from the rooftop pool deck and plunge pool. Lounge poolside with NYC skyline views and handcrafted cocktails and bites, then cool off with a dip in the plunge pool. The pool deck and plunge pool are exclusively for hotel guests.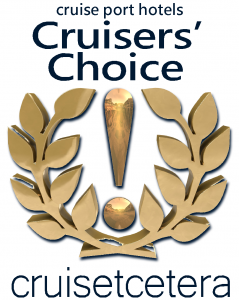 located in the heart of Manhattan
The Chatwal, a Luxury Collection Hotel, New York City lives up to its exceptional reputation. Heralded as the city's #1 Hotel by the 2018 Condé Nast Traveler Readers Choice Awards, our acclaimed boutique property sits in the heart of Midtown Manhattan, steps from iconic NYC attractions. Step out from beneath our crimson awnings and stroll toward Times Square, Bryant Park, and the Theater District. A long-standing landmark in Midtown's sparkling views, The Chatwal was built in 1905 by famed architect Stanford White and brought into the modern era under the visionary guidance of Thierry Despont. The Chatwal's 76 keys include 29 stunning Suites and 14 themed Suites with spacious designer terraces as well as bespoke services including a team of Professional Butlers.
The Chatwal is a boutique hotel located in the heart of Manhattan. It's a stone's throw from the Rockefeller Centre, Broadway, and Times Square. Take a stroll down nearby Madison Avenue and you'll find yourself in shopping heaven. Turn the corner onto Fifth Avenue and you've got New York's best restaurants and nightlife!
Master architect Thierry Despont has lovingly restored the 5-star Chatwal Hotel blending old-style Gotham glamour with modern luxury. Guests can relax at the hotel's prestigious Red Door Spa and work up a sweat at its well-equipped, complimentary gym. Business meetings and events are also well-catered for in the hotel's Club Room and Stanford White Studio.
The exclusive Chatwal Hotel is home to The Lambs Club restaurant, where chef Geoffrey Zakarian has introduced his own vision of modern American cuisine. They serve breakfast, lunch, and dinner in this stunning restaurant built in 1905 and named after The Lambs, America's first professional theater club. Its members included Charlie Chaplin, W.C. Fields, John Barrymore, Spencer Tracy, and Fred Astaire.
Type of rooms: The Chatwal
Superior Guestroom: 300 sq ft with king or queen bed. A private outdoor terrace is also available on request at an additional fee.
Grand Deluxe Guestroom: 400 sq ft with king or double/double. A private outdoor terrace is also available on request at an additional fee.
Junior Suite: 520 sq ft with a king bed. Includes a seating area with a large sofa, club chairs, and coffee table. A private outdoor terrace is also available on request at an additional fee.
One-Bedroom Suite: 650 sq ft with a queen bed. Generous one-bedroom suite with a foyer leading to a spacious separate sitting room and master bedroom. The suite includes two full bathrooms.
Superior Deluxe One Bedroom Suite: 850 sq ft with King bed. One bedroom suite with a foyer leading to a separate sitting room and master bedroom. The suite includes two full bathrooms. A private outdoor terrace is also available on request at an additional fee.
Deluxe Two-Bedroom Suite: 2,000 sq ft with two King bedrooms. A luxurious penthouse two-bedroom suite complete with a private dining and sitting room and kitchenette. Two full bathrooms, the master with Jacuzzi bath, and a raindrop shower.
Deluxe Two-Bedroom Suite with Private Roof Deck: 2,500 sq ft with two king bedrooms. Penthouse Suite with a private outdoor terrace and a 1,000 sq ft roof deck overlooking 44th Street. The spacious surroundings include a private dining and sitting room, kitchenette, and two full bathrooms.
Deluxe Four-Bedroom Suite: 4,500 sq ft with four king bedrooms. Penthouse with four spacious guestrooms, two sitting and dining rooms and kitchenettes, four full bathrooms, the master with Jacuzzi bath, and a raindrop shower. The private outdoor space includes a private outdoor terrace and a 1,000 sq ft roof deck overlooking 44th Street.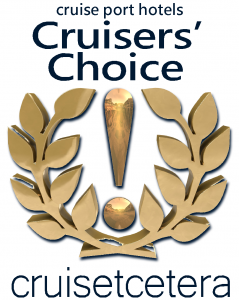 A MANHATTAN LANDMARK ON BILLIONAIRES' ROW with stunning views over Manhattan
Experience five-star, New York hotel living in this modern-deco landmark designed by famed architect I.M. Pei.
Located on "Billionaires' Row" at the city's most prestigious address between Park Avenue and Madison Avenue, you're just steps from Central Park and Madison Avenue shopping. Come and unwind in our sun-filled suites (some of the largest in Manhattan), take in the unparalleled city and park views, and experience serenity and luxury high above Manhattan's exhilarating whirlwind.
Wake to the thrill of life in the city: The Junior suite's oversized windows place you right in the center of Manhattan's skyscrapers, with ample space for working and relaxing when you're not out exploring.
Steps from New York's iconic settings, including Central Park, Fifth Avenue, and Rockefeller Center, Four Seasons Hotel New York bears the city's most prestigious Midtown address. Manhattan's bounty of extraordinary dining, museums, and shopping is all within easy reach, while the Rolls-Royce house car and chauffeur are on hand to take you farther into the city.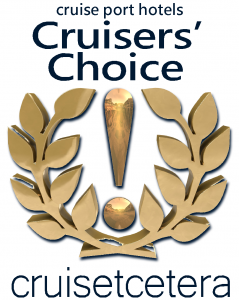 a celebration of contemporary art and design Two Blocks from Central Park
Tim and Kit Kemp, founders of Firmdale Hotels have now opened The Whitby, their second New York hotel.
Situated in the heart of upper midtown Manhattan on West 56th Street near 5th Avenue, The Whitby is just two blocks from Central Park and on the doorstep of some of New York's leading restaurants, galleries, and museums, including MoMA. It is surrounded by world-class department stores, luxury designer boutiques and Broadway is just a short walk away.
The Whitby Hotel is a celebration of contemporary art and design. There are 86 individually designed bedrooms and suites, each with floor to ceiling windows, many with a private terrace and stunning views of the Manhattan skyline. Interiors have been designed by Kit Kemp, acclaimed for her individual and unique way of arranging spaces with a colorful and carefree spirit. There is also The Whitby Bar and Restaurant, an Orangery, book-lined Drawing Room, a private outdoor terrace as well as three beautifully designed private event rooms, a 130 seat state-of-the-art cinema, and a fully equipped gym.
Situated in the heart of upper midtown Manhattan on West 56th Street at 5th Avenue, The Whitby Hotel is a celebration of contemporary art and design. It's just two blocks from Central Park and on the doorstep of some of New York's leading restaurants, galleries, and museums, including MoMA.
There are 86 individually designed bedrooms and suites, each with floor to ceiling windows, many with a private terrace and stunning views of the Manhattan skyline. Interiors have been designed by Kit Kemp in her award-winning modern British style. 
The Whitby Hotel has 86 bedrooms and suites over 16 floors, each designed by Firmdale Hotels' Creative Director and Owner Kit Kemp, in her award-winning contemporary English style. Each room has its own bold color scheme, floor-to-ceiling windows, some with a private terrace. Bathrooms are beautifully designed in granite or marble, complete with double basins, walk-in shower, and RikRak luxury bath products. All suites have a free-standing bath.
The hotel's top floor is dedicated to the spectacular Whitby Suite, with two master bedrooms, a spacious drawing room, and two furnished terraces.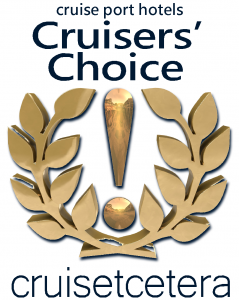 Soho Chic
Crosby Street Hotel is situated on a quiet cobbled street in the heart of New York's vibrant SoHo neighborhood. There are 86 bedrooms and suites over 11 floors.
Interior design by Kit Kemp reflects a fresh, contemporary style. There is The Crosby Bar, a private leafy garden, guest drawing room, several stylish private event and meeting rooms, a luxurious 99 seat screening room, and a fully equipped gym.
Each of the 86 bedrooms and suites is spacious and light with floor-to-ceiling warehouse-style windows. The upper floors have spectacular views stretching across lower Manhattan. All rooms have been designed in an individual style by Creative Director and Owner Kit Kemp in her fresh, contemporary style.
The hotel has a light and airy lobby which leads through to a sumptuous guest drawing room with original art, a French sandstone fireplace, deep comfortable sofas, and an honor bar.  It looks out onto the leafy sculpture garden which is a private haven away from the surrounding busy SoHo streets.
The kitchen garden is situated on unused space on the hotel's 12th-floor rooftop. It's an urban fruit and vegetable patch managed by the hotel's head chef Ari Nieminen and it supplies the hotel with fresh, seasonal produce such as melons, blueberries, tomatoes, and herbs. There is also a Tudor style chicken coop with four Araucana chickens that produce unique pale blue eggs.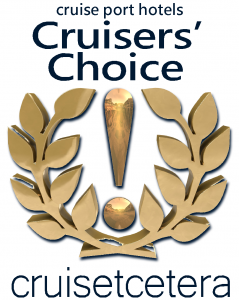 Easily catch your flight and cruise when you stay at this hotel near the Newark airport and cruise terminal
Just two miles from Newark Liberty International Airport (EWR) and a half-hour train ride from NYC, the Country Inn & Suites by Radisson, Newark Airport, NJ offers a comfortable and convenient home away from home.
Whether you're stopping by for a break on your way to the Big Apple or want to explore the local area around Elizabeth, NJ, this family-friendly hotel makes vacations a breeze with free, hot breakfast and complimentary shuttle service to and from the airport.
When you're not exploring New York City, take advantage of on-site recreation with a heated indoor pool, a hot tub, and a fitness center. They offer free Wi-Fi throughout the hotel to make planning you're itinerary easy.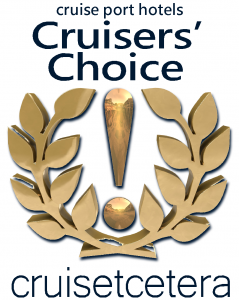 Near the airport and shopping at Jersey Gardens with shuttle to the cruise terminal and Newark Airport
Della J.; "Embassy Suites has a shuttle company come for cruisers, that you sign up with concierge at check-in. Free hot breakfast, Ihop and SammyJ restaurants next door, and a big mall across the street. They also have a free shuttle from the airport. (we used it to go back to the airport and take a train into Manhattan for the day. We also took free Staten Island ferry back and forth, to go past Statue of Liberty)."
They're off I-95, a half-mile from The Mills at Jersey Gardens. Newark Liberty International Airport is less than five miles away and Cape Liberty Cruise Port can be reached in 20 minutes – their courtesy shuttle service will take you both ways. Enjoy free made-to-order breakfast, a nightly evening reception, and access to our indoor pool and whirlpool.
The hotel is located just minutes from Newark Airport off the New Jersey Turnpike. Central New Jersey location, only 30 minutes to New York City.
NOTE: There are no hotels meeting our expectations and level in Bayonne, NJ which is where Cape Liberty is. If you fly into Newark Airport (EWR) there are many good hotels surrounding the airport with free shuttles from the airport to the hotel and a few with shuttles to the port (Doubletree, Embassy Suites are 2). Uber/Lyft is the best transportation to the port and only a 10-15 minute ride. Suggestions: Doubletree, Embassy Suites, Crowne Plaza, Fairfield Inn & Suites, Holiday Inn, and Hilton all right around EWR.
If you're flying into LaGuardia airport but want to be closer to the port than staying in Manhattan, check out hotels in Jersey City that are along the Hudson River with views of Manhattan. Hyatt Regency in Jersey City is in the area you'd want to be in. There's light rail and train service into NYC from Jersey City and it's about 15 minute Uber/Lyft ride from the hotel to the port. You can also get to the Statue of Liberty from the NJ side of the Hudson River not far from the upscale hotels in the Jersey City area. 
when you have a special request or can not find your hotel, you want a cheaper option or you have any questions? please contact us and we will send you a new top 3 based on your choice.
by e-mail: GERT@CRUISETCETERA.COM