Best cruise port hotels as picked and recommended by members of our groups: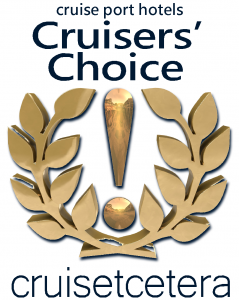 a true Hollywood experience
Dean A.: "When I was in Los Angeles, I stayed at The Beverly Hilton. Very nice hotel in a great area."
Opened in 1955 by distinguished hotelier Conrad Hilton, The Beverly Hilton combines the excitement and entertainment of Hollywood with the prestige of Beverly Hills. 
Nestled at the crossroads of the iconic Wilshire and Santa Monica Boulevards, the hotel features 569 guest rooms designed to evoke the best of relaxed Californian living, including 101 suites with panoramic city views and indoor-outdoor living spaces. Consider the nine private luxury suites within The Penthouse Collection.
Set between Wilshire and Santa Monica Boulevards, you're within walking distance of the world-famous shopping and dining of Beverly Hills, CA. Rather soak up the sun?  Both Santa Monica Beach and Venice Beach are just minutes away. Don't forget to visit the Hollywood sign, the Staples Center in downtown LA, and the Getty Center.
From the fully-equipped fitness center to the Olympic-sized outdoor pool, they've got you covered for workouts and relaxation.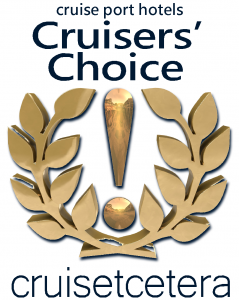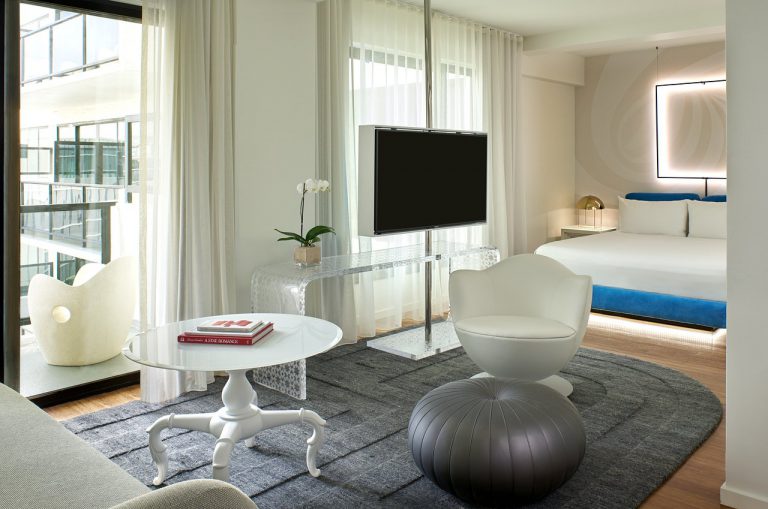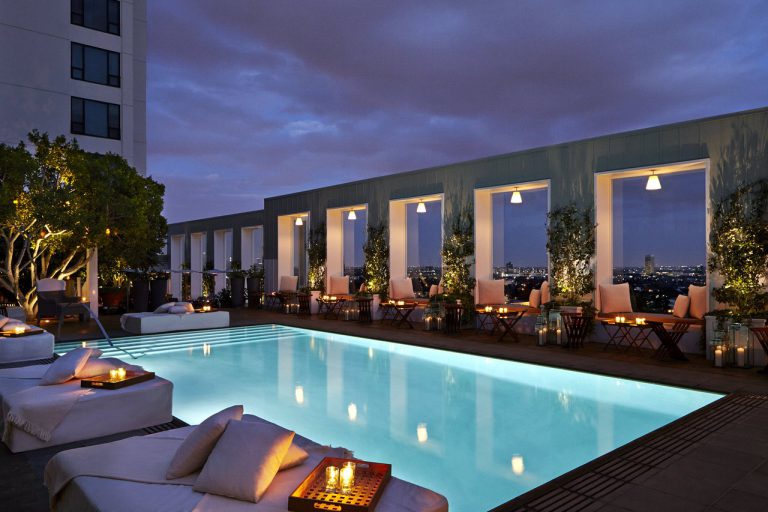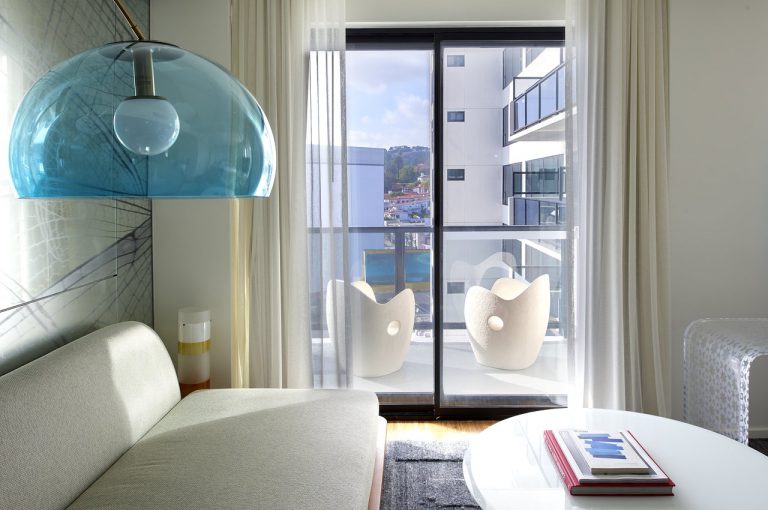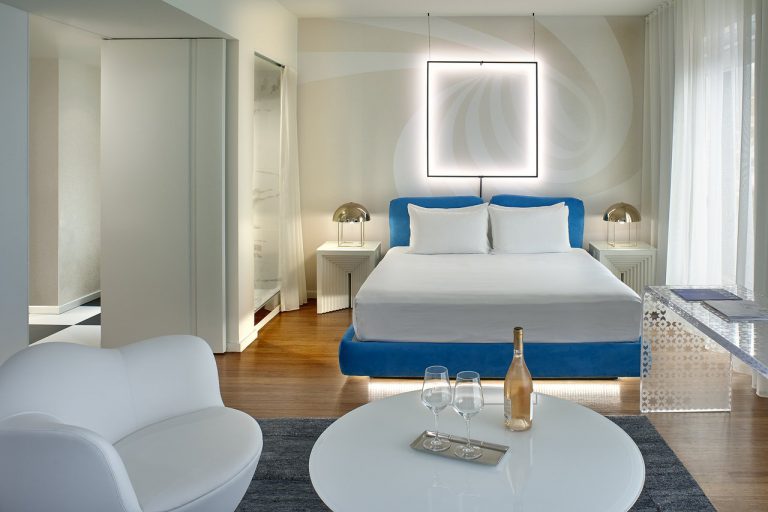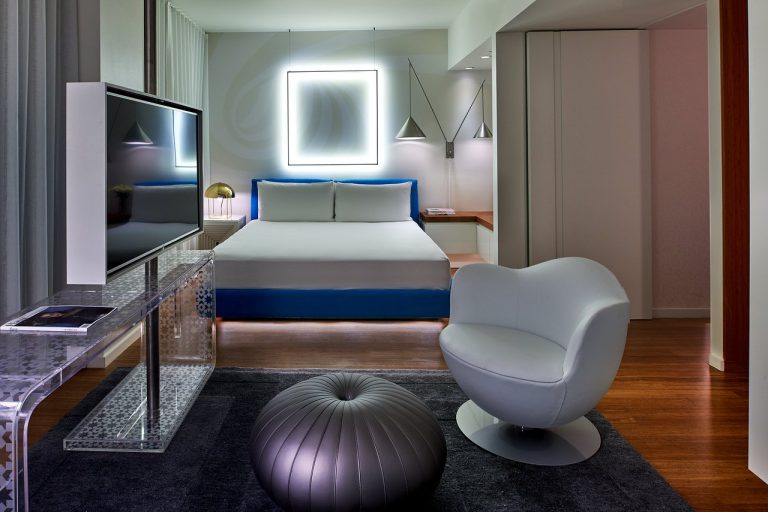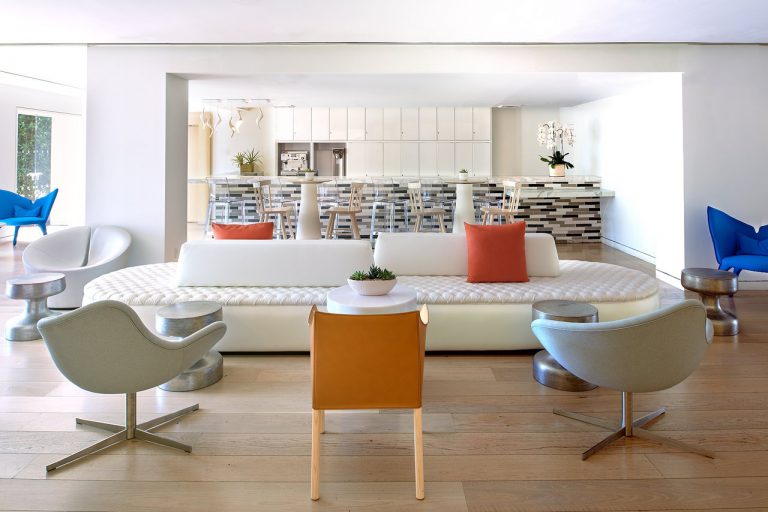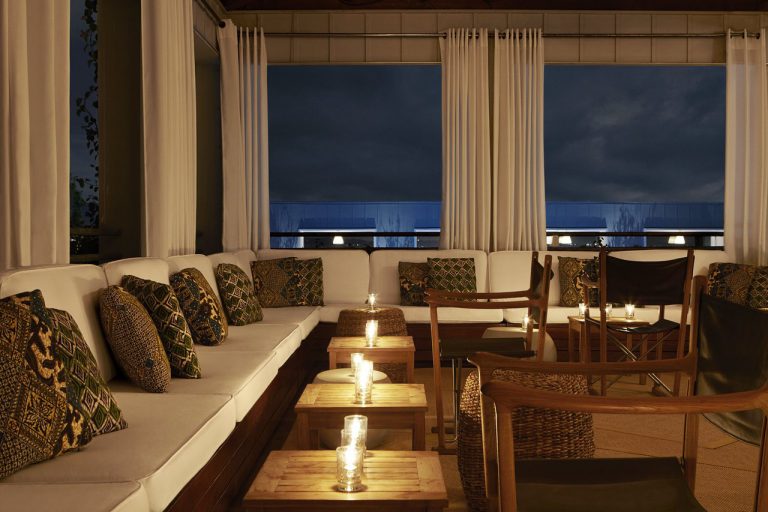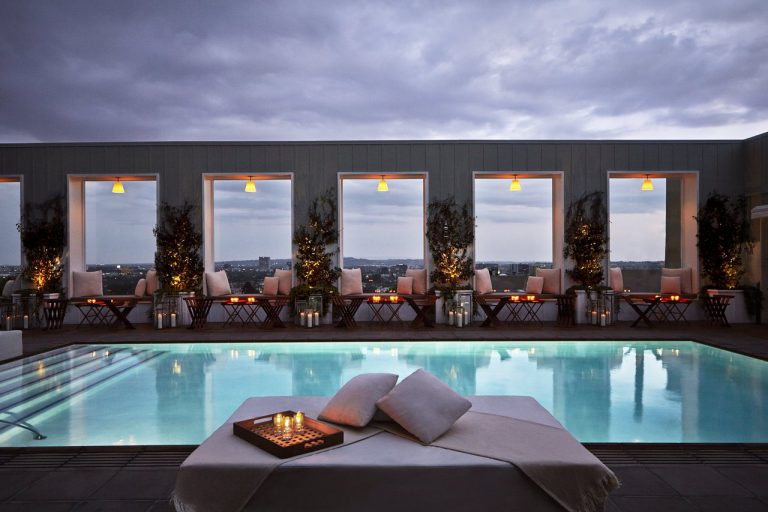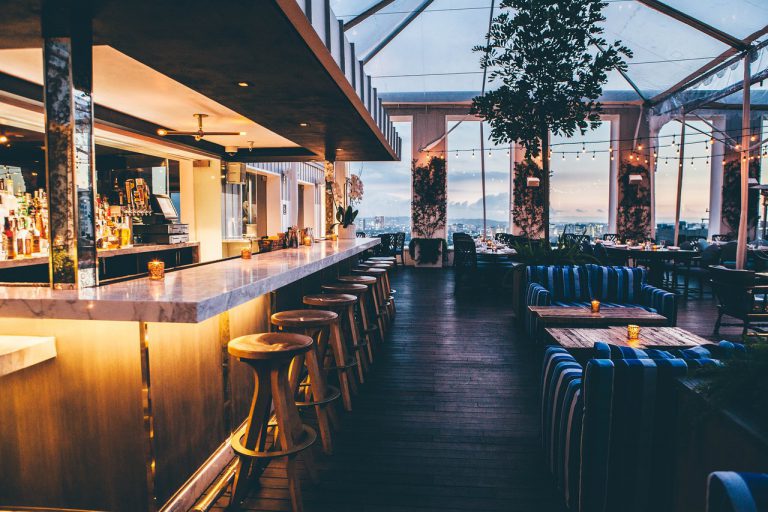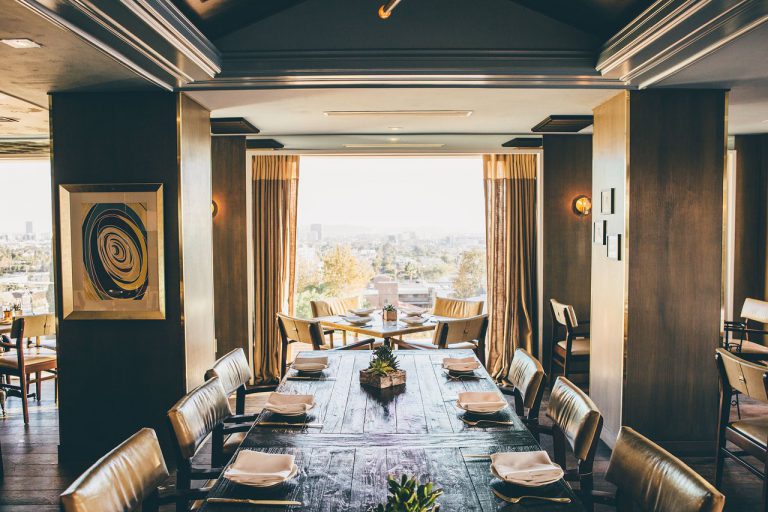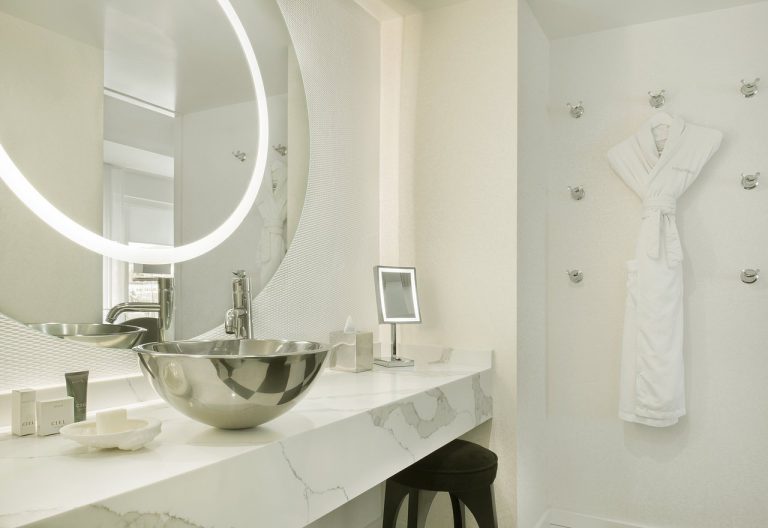 Mondrian LA is a parallel universe of perpetual possibility.
Nestled atop the hills of West Hollywood on Sunset Boulevard, the ever-inspiring luxury hotel
officially unveils its 236 redesigned rooms, including its signature Skyview Loft and Penthouse,
complete with a new lobby, redesigned meeting spaces, plus an upgraded fitness center.
This luxury boutique hotel in the heart of West Hollywood captures everything the Strip stands for – excitement, invincibility, and glamour. Entering Mondrian through its signature, thirty-foot mahogany doors, guests will find the recently expanded lobby, accented with hues of deep purple and complemented by custom-designed furniture, a Lucite indoor swing, and a mushroom-inspired concierge desk. Surrounded by the beauty of the hotel lobby is our world class Business Center with complimentary high-speed wireless internet access. Up in the sky, amid the clouds of Los Angeles, guests can enjoy the stunning view from our Skybar deck. Exhibit Boutique, our gift shop, offers curated items tailored for the LA scene. 
Guests will enter an enchanting haven of unparalleled wonder and perpetual possibility at sbe's
Mondrian Los Angeles. Expect a guest experience that allows an escape from reality. Revel in the
comfort of one of Mondrian's new spacious accommodations with floor-to-ceiling windows,
luxuriously appointed marble bathrooms, and its signature 24-hour room service.
Continuing with the whimsical theme of the hotel, the redesign pulls inspiration from the Alice and
Wonderland fantasyland combined with the timeless nostalgia of Hollywood glamour meant to
incorporate wonder and mystery while creating an inviting, comfortable hotel experience for
guests.
Mondrian is located right on the Sunset Strip, close to Fox Studios, Paramount Pictures, Staples Center, Dodgers Stadium, Hollywood Hills, Santa Monica, Rodeo Drive, and Getty Museum. 
The hotel's striking guest rooms and suites have been crafted to offer an inspired fusion of beauty and comfort. This landmark destination celebrates the best of a surrealist aesthetic and devoted attention to detail.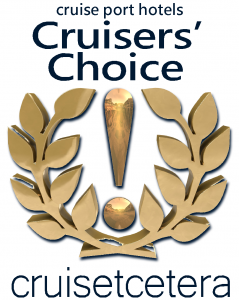 CONTEMPORARY LUXURY IN BEVERLY HILLS
A warm welcome and cool spirit define The Maybourne Beverly Hills, the newest member of our hotel family. Blending our signature service style with the energy of Beverly Hills, expect culinary creativity and contemporary comfort, all wrapped up in a landmark location. The Maybourne Beverly Hills is California, through and through.
The Terrace captures the best of California: its sunshine, style, and spirit. Here, parasols are dotted around lemon boughs and the Beverly Canon Fountain is the backdrop to alfresco breakfast, lunch, and dinner – where beautifully fresh produce is the star of the show.
Let The Maybourne Bar come to you with classic cocktails shaken and stirred on your doorstep by the master mixologists.
Rooms & Suites
Marrying the best in contemporary luxury with decor and design inspired by the sophistication of modern L.A., when you stay with us, you'll find a real home in the heart of the city. 
The Rooftop Pool
A stylish escape from the city below, The Rooftop Pool at The Maybourne Beverly Hills is one of the city's most breathtaking spots to relax and unwind in. Open daily until sundown for hotel guests, the saline pool is a little oasis all of its own.
And once you've taken the plunge and you're ready to relax, the private cabanas are open for reservations to hotel guests Monday through Sunday, and spacious enough to accommodate six guests. They're complete with televisions, mini-fridges, and complimentary WiFi.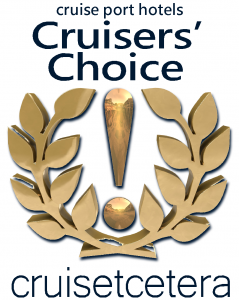 The California dream in an exclusive urban resort
The only AAA Five Diamond and Forbes Five Star-rated hotel in Southern California every year since 1993, The Peninsula Beverly Hills offers 195 guest rooms, including 38 suites and 17 private villas, nestled among lush tropical gardens in the heart of Beverly Hills.
Voted as the #1 City Hotel in Los Angeles for 2019 by the readers of Travel + Leisure, The Peninsula Beverly Hills is located at the intersection of Wilshire and South Santa Monica Boulevards, within easy walking distance of Century City and Beverly Hills' legendary Rodeo Drive.
The Peninsula Hotels is also thrilled to be the only hotel brand to achieve the highest possible Five-Star status across all ten of its hotels, an honor first announced by Forbes Travel Guide in 2019 and continued for 2020.
The spacious Grand Deluxe Rooms appeal to guests who appreciate extra space, in addition to the Bose sound system, wide luggage shelf, and the myriad other features that create the ambiance of a home-away-from-home and keep them coming back.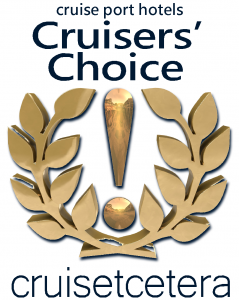 UNLEASH YOUR INNER CELEBRITY AT OUR HISTORIC LOS ANGELES HOTEL
As the first hotel on the Sunset Strip, Andaz West Hollywood attracted legendary rockers in the mid-60s. It now serves as an eclectic gateway to Hollywood, Beverly Hills, and other fashionable neighborhoods. Elevate your LA experience at this iconic property reimagined for modern-day.
The old "Riot Hyatt" on Sunset, site of countless acts of rock-star debauchery and destruction, is now just about unrecognizable. Mötley Crüe's loss, however, is your gain — it's been reborn as the Andaz West Hollywood, the old balconies, venue of many an aerial TV toss, sealed off with full-length windows to make more space for the swanky View Rooms. Hyatt's Andaz hotels are well-tailored to their locations, and the Andaz West Hollywood perfectly sums up today's Sunset Boulevard, which has cleaned itself up quite a lot since the Seventies and Eighties heyday of the Strip's hard rock scene.

In the hotel's case, actually, cleaned up is an understatement. The new interiors are sleek, though still sunny, with plenty of white space and crisp modern furnishings. It's a slightly spare style, which is probably more user-friendly for working guests and gives the odd misguided rocker less furniture to trash.
As for the nuts and bolts of the place, it's essentially a slightly hipper, marginally less plush version of the Hyatt's luxury brands. There are a rooftop swimming pool and sun deck with a stunning view, a 24-hour gym, a swanky lobby lounge, and a restaurant, Riot House, serving California cuisine made from locally sourced ingredients. And perhaps best of all, the riots these days are few and far between.
How to get there: Andaz West Hollywood is approximately a 30-minute drive from Los Angeles International Airport, but the trip can take up to an hour in traffic. Valet parking is available (charges apply).
This hotel is implementing enhanced safety and cleaning measures as required by the Tablet Recovery Pledge. Our Customer Service team is happy to provide full details of each step being taken.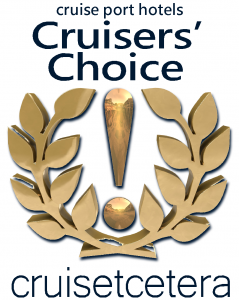 A LOS ANGELES HOTEL NEAR LAX WHERE BUSINESS AND LIFESTYLE MEET
Doreen Latimer H.: "Crowne Plaza at the Airport I can recommend."
Sharon H.: "Crown Plaza LOS ANGELES Airport. Free LAX airport/hotel transfers vv."
Andreas D.: "Crowne Plaza LAX, if you book the executive floor than you get access to the Club Lounge which includes Snacks and free drinks in the evening and also breakfast. The only hotel at the airport where is unlimited alcohol (beer, wine) included during the happy hour in the club lounge."
Located in Los Angeles, CA, a ¼-mile from LAX airport, Crowne Plaza Los Angeles International Airport offers a modern and energizing hotel experience. 
Whether traveling pre-cruise or leisure, this hotel offers a dynamic environment for dining and recharging. 
Relax in contemporary styled guestrooms with the Crowne Plaza Sleep Advantage® Program and workspace. Lounge by the outdoor pool hit the fitness center, grab a craft beer at Century Taproom, or belly up to Yokoso Sushi Bar. At Crowne Plaza LAX, it's easy to mix pleasure with your LA lifestyle. Have it all – work, play, food, wellness, and adventure.
Crowne Plaza Los Angeles International Airport is a short drive from beautiful Los Angeles beaches, luxury shopping, dining, downtown LA entertainment, and top attractions, such as Hollywood, Rodeo Drive, Beverly Hills, Universal Studios, and the Getty Museum. Soak up the sun and classic SoCal vibes at Venice Beach or Santa Monica Pier. Experience why this hotel is rated one of the best hotels in Los Angeles on TripAdvisor.
A Luxury Hotel in Beverly Hills
Since opening in 1975, Viceroy L'Ermitage Beverly Hills has been the epitome of Hollywood glamour. It all starts with the uncompromising privacy of our location on a tree-lined residential street that's less than a mile from the bustle of Rodeo Drive. You'll soon discover that the peaceful surroundings are just a prelude to the understated elegance, sense of seclusion, and sublime attention to service you'll enjoy inside.
Staying in this hotel is being part of a legacy. The hotel is an institution that has stood the test of time and long attracted Hollywood's brightest stars. Since 2000, they've earned the Forbes Five-Star designation and have been named one of the top hotels in Los Angeles by Travel + Leisure World's Best Awards. The industry has long considered this 'the place' for modern luxury and you'll undoubtedly find a home away from home in the rooms — all of them spacious suites. 
"Live the life and stay here for an incredible experience.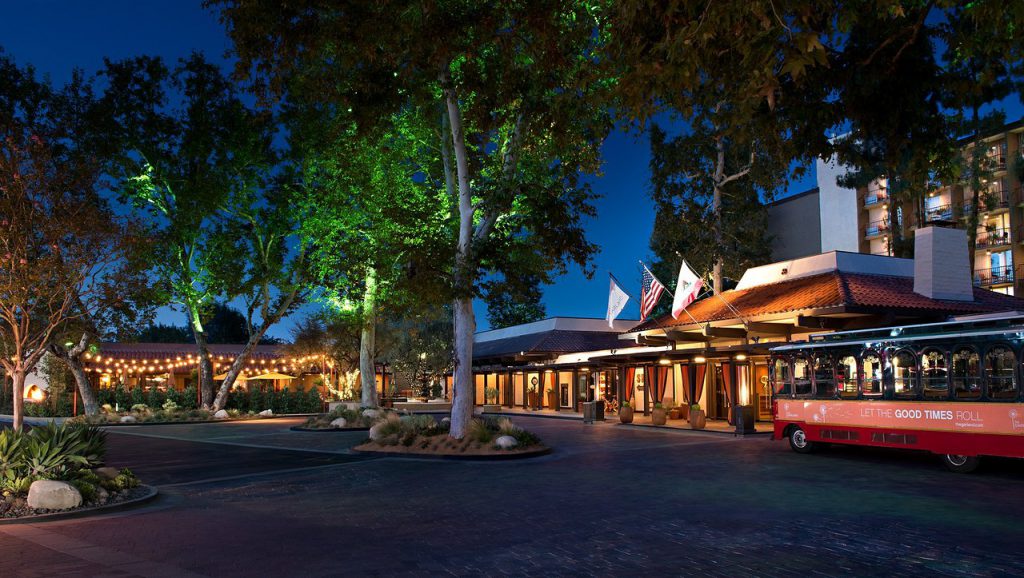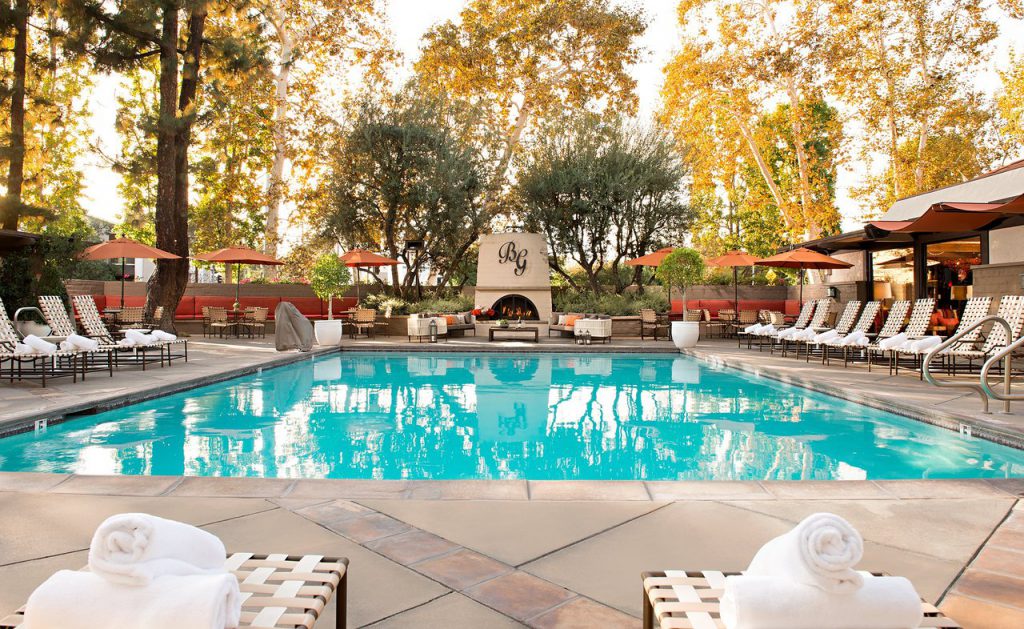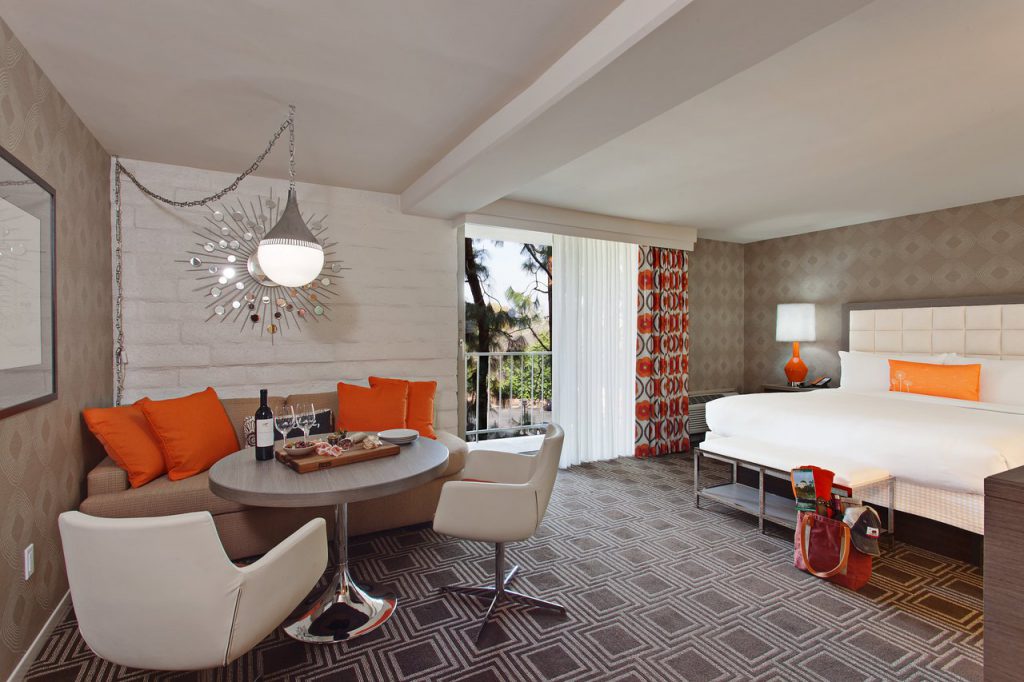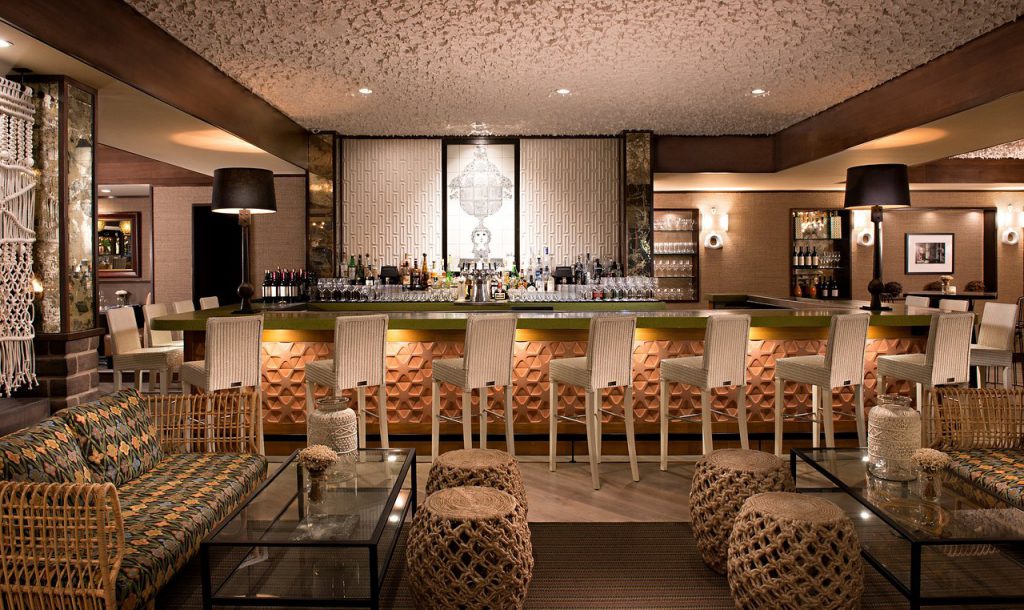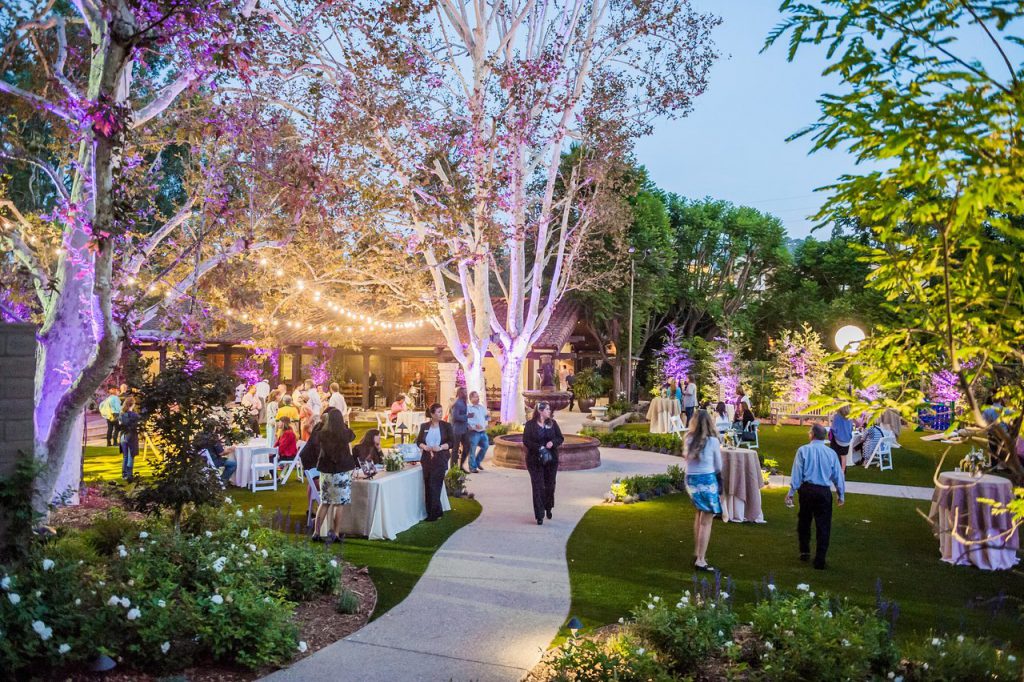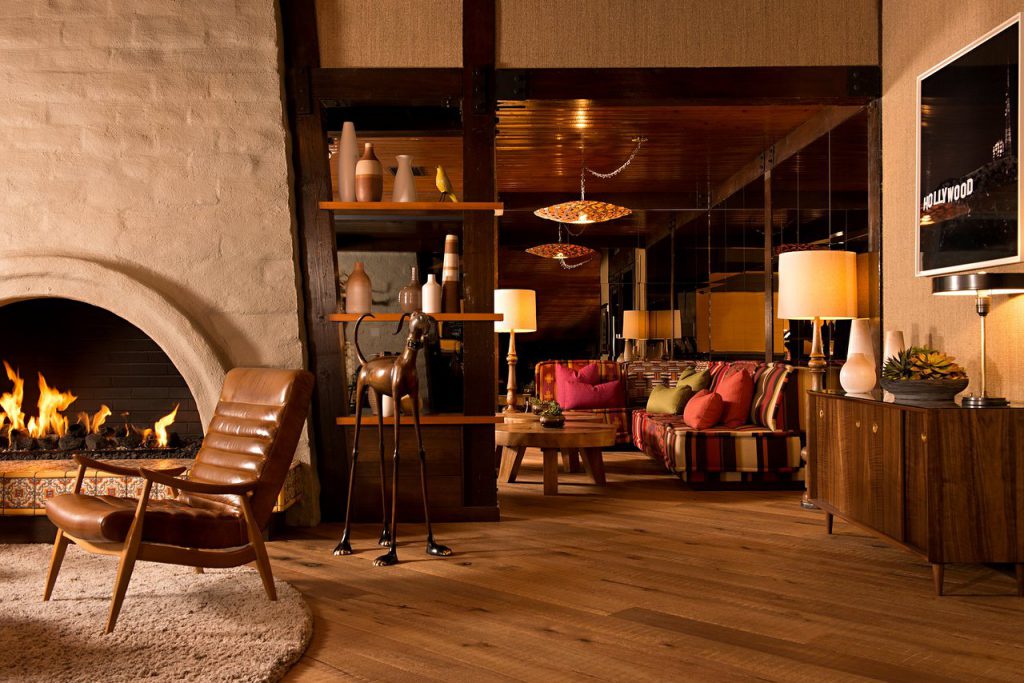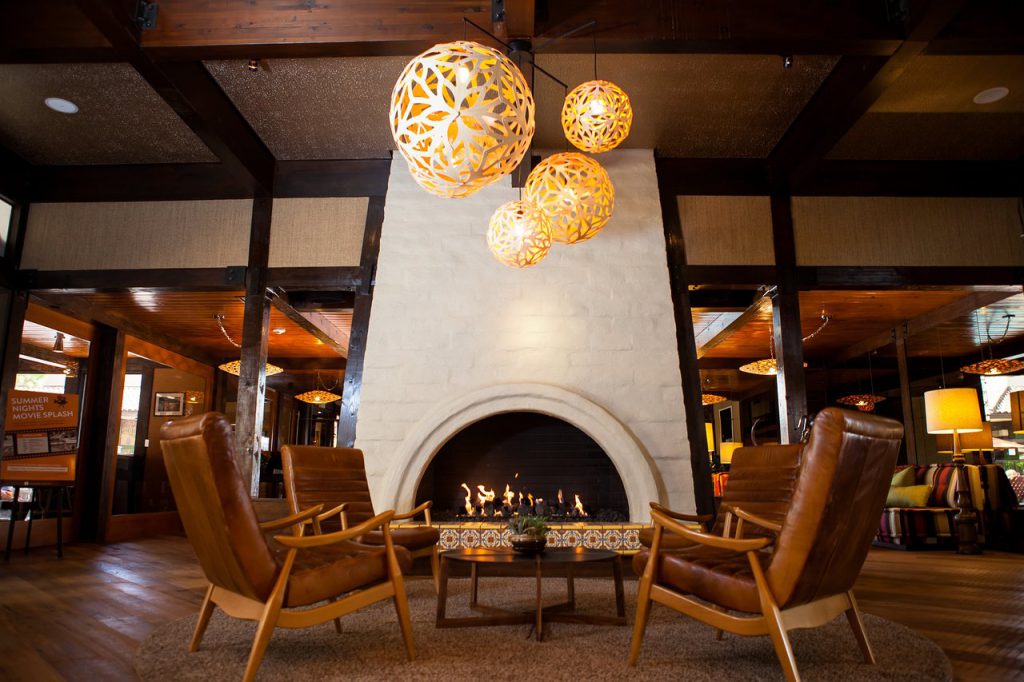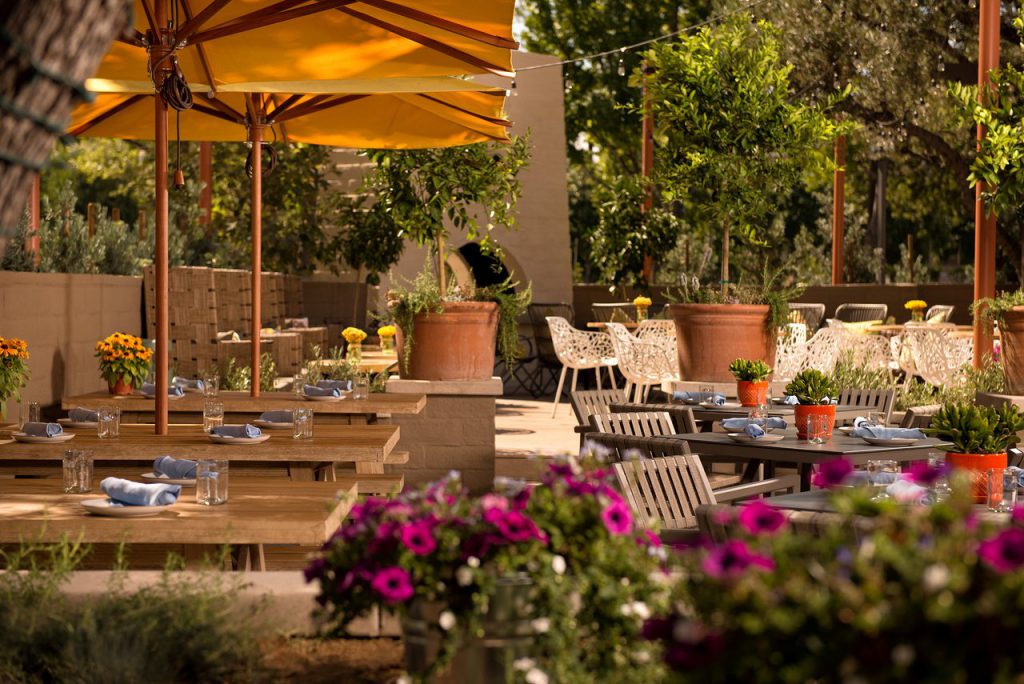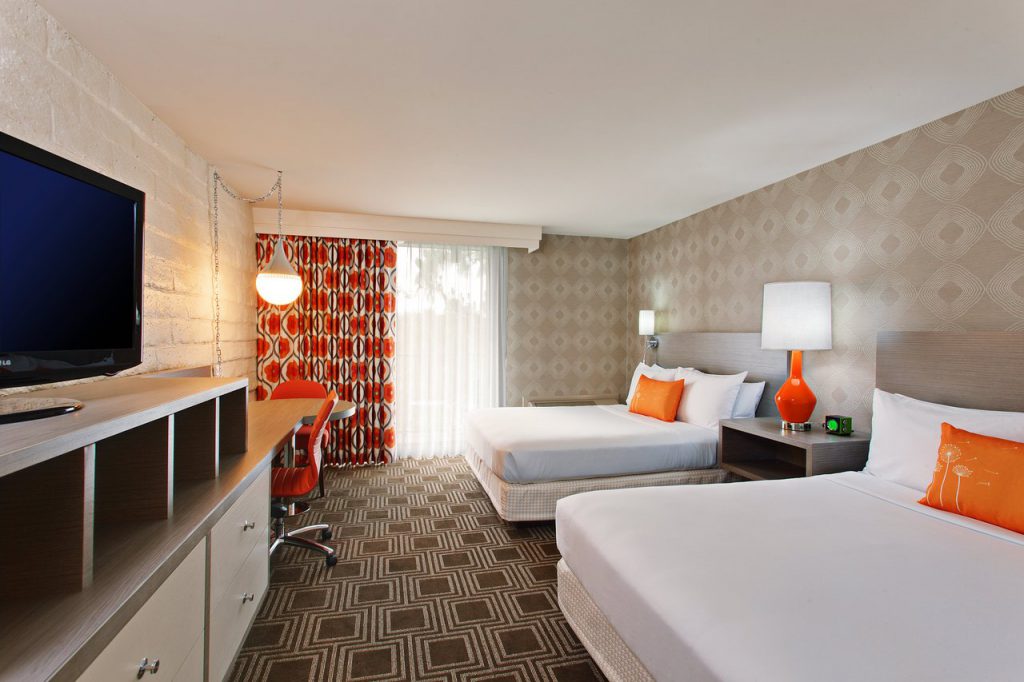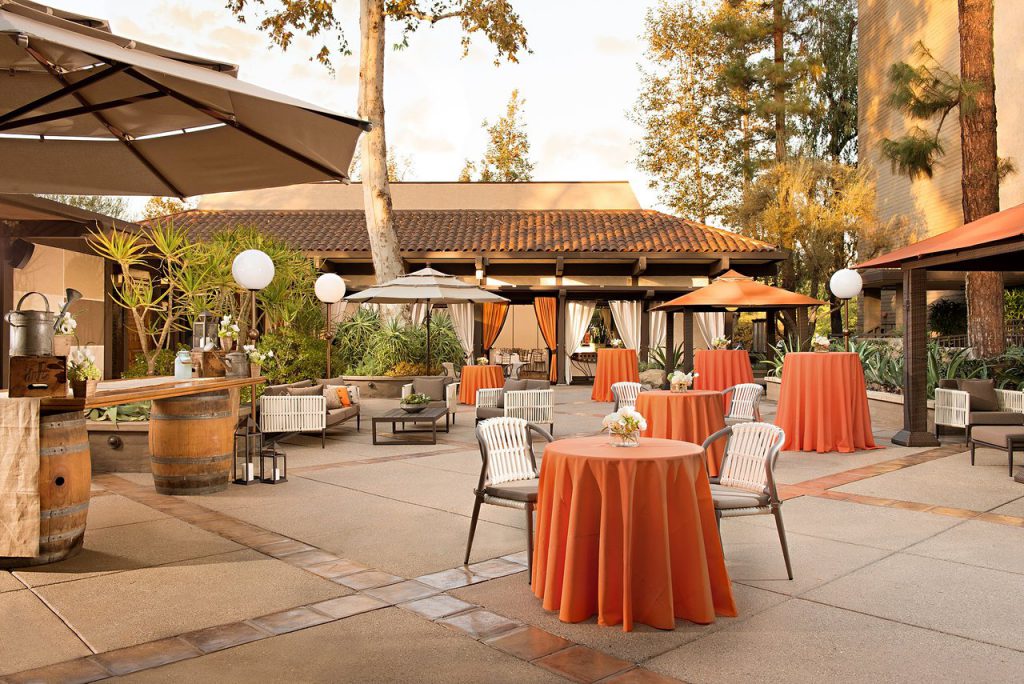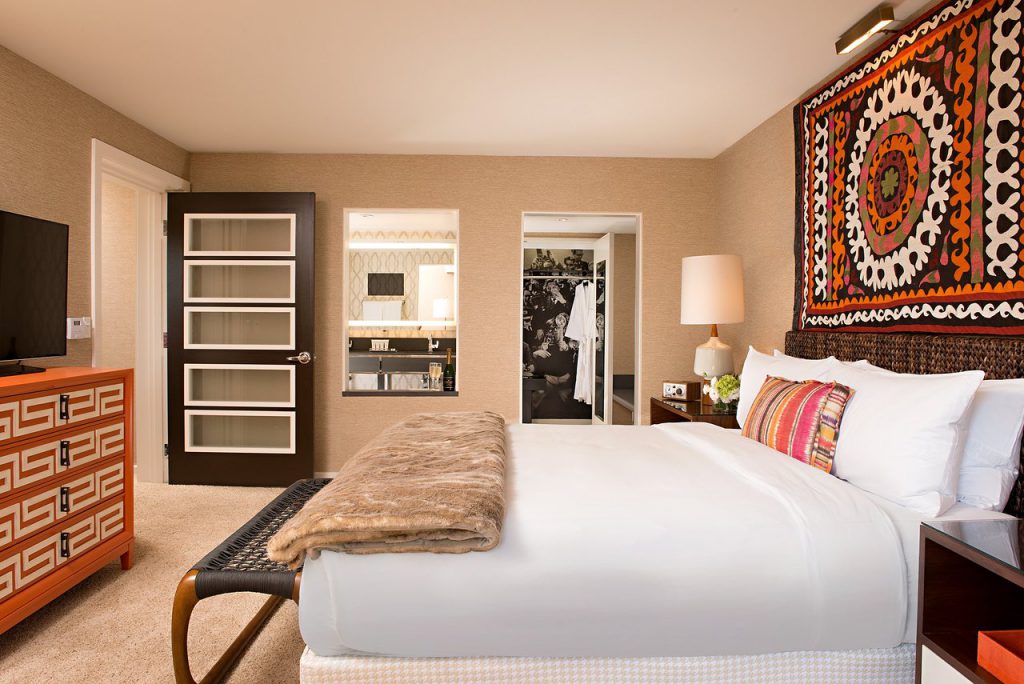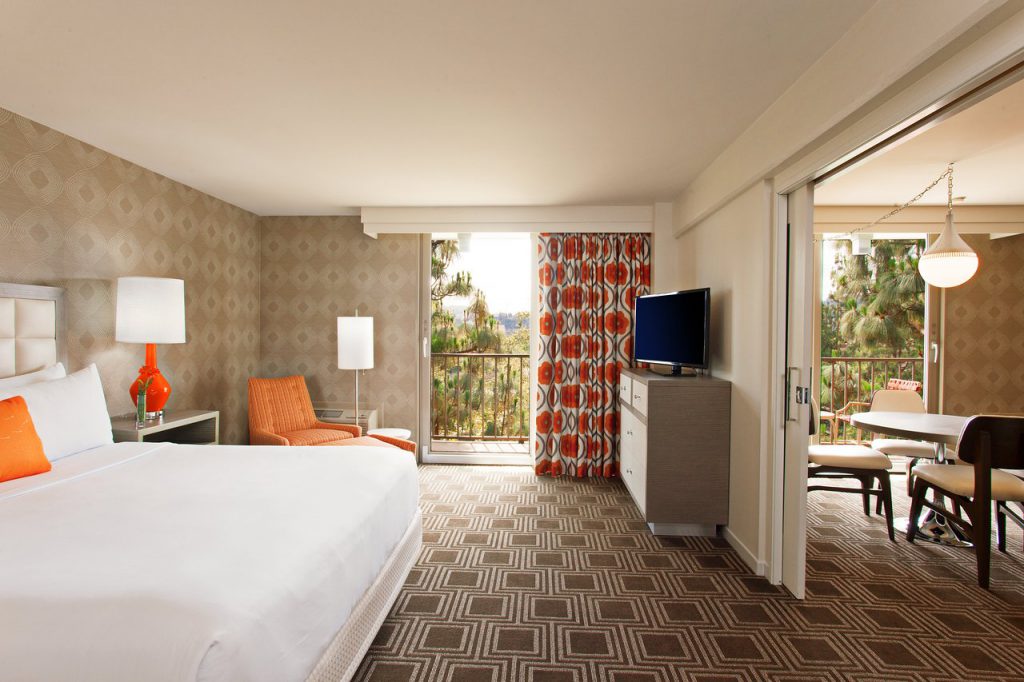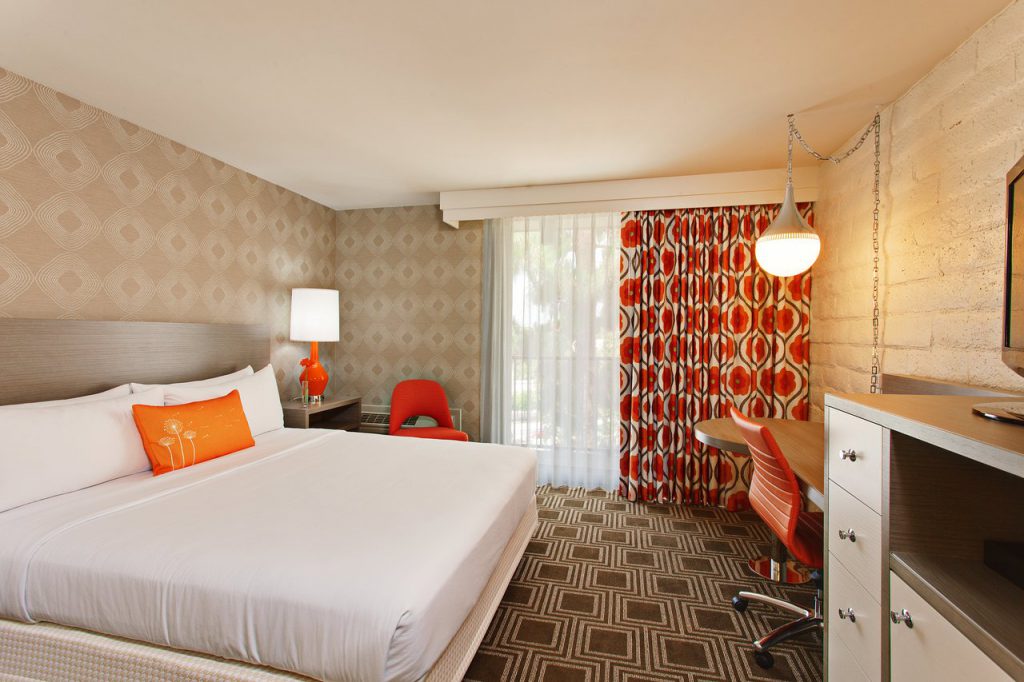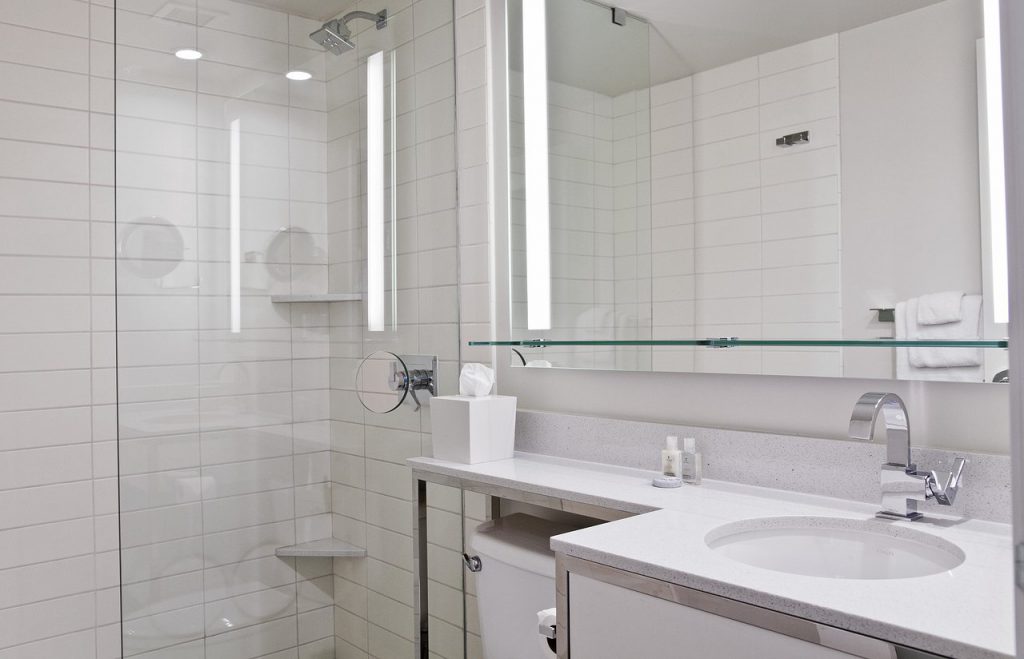 Your Urban Oasis Awaits
Bright sun pours in from floor to ceiling windows. An open fireplace warms cool California nights. Artisanal cocktails and farm-fresh eats await your request. Welcoming and warm, yet distinctively retro, this is the California dream come true. Every design detail has been handpicked to evoke the whimsy and thoughtful aesthetic of a bygone era. This is your urban oasis, secluded within seven lush acres, yet minutes from the excitement and thrills of LA.
Actress Beverly Garland — not quite as celebrated as Judy, but notable for her good taste, as we'll see — snapped up this plum little seven-acre property, tucked into the North Hollywood hills, in 1970, pinpointing it as the perfect place to build a Spanish colonial-style hideaway for family and friends. Years later, her son took over, turning his parents' hotel into a stylish and family-friendly resort. Those aren't two adjectives that typically go together. But at the Garland, they do.
This is that rare Los Angeles hotel that's cool and practical — it's close to the Hollywood Bowl, and Universal Studios — with a generous dose of retro glamour. It's not just that the guest rooms evoke the vintage charm of the classic roadside motel, though they do, with lively patterned wallpaper, mod desk chairs, and generous use of the color orange. All rooms come with private balconies and flat-screen TVs; some also have dining nooks and bunk beds for kids.
It's also that the Garland, in the old-school tradition, offers an array of family activities and public spaces for socializing. The Front Yard does casual breakfasts and lunches under the trees, with an adjacent bar specializing in craft cocktails, all made with local and seasonal ingredients, of course. There's a hosted happy hour (and a handy late-night "reverse happy hour" by the outdoor fireplace), guided walks around the neighborhood that take you past the Brady Bunch house, wine tastings, board games, yoga classes, and poolside film screenings, to name a few highlights on the weekly calendar.
As if there weren't enough in the immediate vicinity of Studio City to keep you busy. Then again, the place was intended to host the owner's personal guests. Play the part, and enjoy the free shuttle to Universal Studios and the metro station, in case you'd rather not deal with the headache of navigating L.A. traffic on your own.
Comfortable luxury and classic style
The Los Angeles Athletic Club is a boutique hotel offering comfortable luxury accommodation in the exclusive surroundings of an upscale gymnasium and spa center for health and well-being. The Los Angeles Athletic Club is ideal for the Grauman's Chinese Theatre and the Los Angeles Convention Center. Plus, there's lots of fun to be had at the nearby entertainment venue, the Staples Center.
All rooms at the Los Angeles Athletic Club are decorated in modern chic style and feature flat-screen cable TV, an iPod dock, a refrigerator, and a complimentary bowl of fruit
The Los Angeles Athletic Club serves American and Californian cuisine at the Grill Room and Duke's Sports Bar. Guests have free use of fitness classes and the indoor pool. The Club also offers personal training and a small children's pool.
Type of rooms: The Los Angeles Athletic Club
Deluxe Queen: Rooms feature custom designed and built furniture, luxurious queen beds with Frette linen, and custom window treatments with Roman shades.
Deluxe King: Rooms feature custom designed and built furniture, luxurious king beds with Frette linen, and custom window treatments with Roman shades.
Double Deluxe Queen: Rooms feature custom designed and built furniture, two queen beds with Frette linen, and custom window treatments with Roman shades.
King Suites: The nine spacious Club Themed Suites feature custom designed and built furniture, luxurious beds, and custom window treatments with Roman shades.
when you have a special request or can not find your hotel, you want a cheaper option or you have any questions? please contact us and we will send you a new top 3 based on your choice.
by e-mail: GERT@CRUISETCETERA.COM