Best cruise port hotels as picked and recommended by members of our groups: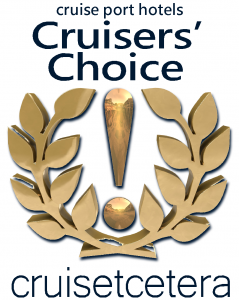 The essence of timeless heritage
coupled with contemporary flair
Sitting between glorious Royal Parkland and the buzz of central Knightsbridge, Mandarin Oriental Hyde Park, London is re-imagined and re-invented, offering the essence of timeless heritage coupled with contemporary flair and impeccable service.
As part of the most extensive multi-million-pound restoration in the hotel's history, internationally renowned designer Joyce Wang oversaw the new design of all the rooms, suites and public areas, inspired by the natural beauty of neighbouring Hyde Park and the glamour of the 20th century Golden Age of travel.
The stunning re-imagining of The Spa at Mandarin Oriental, London along with the hotel's destination restaurants and Mandarin Bar, was directed by esteemed New York designer Adam D Tihany.
To view the suites brochure click here.
Each room has its own unique layout with a bespoke leather-topped desk and custom-made Onyx chandeliers. Volakas marble bathrooms have either a walk-in shower or a bath with an in-built shower.
With two outstanding restaurants, two Michelin stars, and one magnificent bar, Mandarin Oriental Hyde Park, London is undeniably one of the city's finest culinary destinations.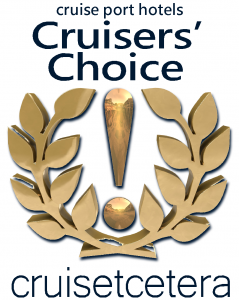 EXPERIENCE HISTORIC LUXURY IN CENTRAL LONDON
Debbie T.: "St Ermin's in London is a wonderful hotel to stay in before British Isle Cruise."
Sandra W.: "We loved the St Ermin's as well. Fantastic location."
Marni Cardillo G.: "
We also loved St Ermin's. Great location and beautiful hotel."
With an intriguing and glamorous past, eclectic styling, gorgeous rooms and suites, the enigmatic Caxton Bar and Terrace plus award-winning signature restaurant, The Caxton Grill, the four-star deluxe St. Ermin's Hotel in London's St James's Park has been transformed after a £30 million renovation project.  
The overall result is a distinctly individual, contemporary, and welcoming offering – and with room rates starting at just £229 is accessible for all to experience.
St. Ermin's is a member of Marriott International's Autograph Collection. 
 The hotel is the only publicly accessible establishment in London closely associated with the history of espionage, particularly the British intelligence services through WWII and the Cold War.
Location, Location, Location… Just a five-minute walk across St James's Park to Buckingham Palace and Piccadilly the hotel is ideally placed for stylish city sightseeing or business meetings in the resurgent corporate Westminster and Victoria areas.  What's more, with the hotel's links to the establishment's secret London, it's a stone's throw from Whitehall, Big Ben, Parliament Square, The Cabinet War Rooms, New Scotland Yard, and just a hop from the water taxis on the river and the South Bank. 
Inspired by England's indelible history and informed by its dynamic present, St. Ermin's Hotel, Autograph Collection is a luxury destination amid the best of central London. Immerse yourself in stylish comfort in 4-star accommodations with contemporary amenities, premium bath products, and high-speed Wi-Fi. Discover some of the world's most celebrated attractions, including Westminster Abbey, Big Ben, and Buckingham Palace. Host flawless corporate events and elegant social engagements in sophisticated event spaces, enhanced by expert planners and custom catering. Punctuate your day by exploring the dramatic elements of their historic grounds and beautifully manicured courtyard. Or, savor delectable British fare at the Caxton Bar and Grill, and sip fine wines and creative cocktails at our stylish bar. A distinctive haven of modern comfort, the hotel provides distinguished luxury that captures London's historic essence.
Discover the top choice for business trips and family vacations in central London and enjoy well-appointed accommodations with luxury amenities.
Dating back to 1899, the hotel's historic structure has been restored to offer modern comfort while preserving a sense of England's storied past.
Indulge in fine wines, innovative cocktails, and authentic British cuisine at our Caxton Bar and Grill, a favorite of local UK Parliament members.
---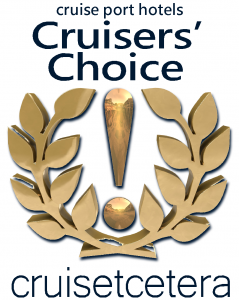 A haven of calm at the crossroads of the city's most stylish neighbourhoods
When you stay at Belmond Cadogan Hotel, London is yours to explore. Step out from the main entrance and be swept up in the luxury brands and high-end retailers of Knightsbridge. Alternatively, slip out of the side door and be in the artistic heart of Chelsea, full of craft boutiques, artisanal food, and trendy drinking spots. After a day sampling the delights of the city, you'll find every indulgence awaiting you back at the hotel. Cozy up in front of the fire with your drink of choice, or slip into the indulgence of your beautiful suite. It's truly a welcome home.
Step into your own personal sanctuary in the heart of the world's most exciting city. With a longstanding history as the top hotel in London Knightsbridge, the rooms and suites at Belmond Cadogan Hotel pay tribute to our past while offering every modern indulgence.
Those searching for the best restaurants in London need to look no further. Under the culinary direction of celebrated chef Adam Handling, Belmond Cadogan Hotel has something for every taste, at every time of day. Dine on exceptionally executed modern British cuisine in the restaurant, or enjoy a traditional afternoon tea experience in the Lounge.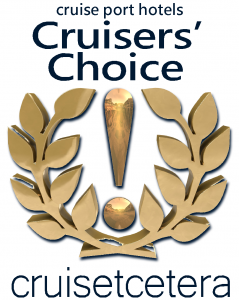 A Relaxing and Peaceful Oasis in the Heart of Vibrant Central London
Karen S.; "We love the K+K Kensington hotel in London!"
K+K Hotels is a collection of luxury European hotels that mix original features with modern style and facilities. Based in the heart of eight city locations, each one of our hotels is the ideal stop for both business and pleasure.
The K+K Hotel George Kensington offers a convenient central location for you to explore the ever-changing and inspiring city, before enjoying a quiet night's sleep in one of our elegant and comfortable rooms.
Perfectly situated on the Piccadilly Line, K+K Hotel George Kensington is a short tube ride or walk to some of London's major attractions, with Hyde Park, the Albert Hall, and the Museum District a stone's throw away from the hotel.
Your peaceful night's sleep is important at K+K Hotel George Kensington, which is why we offer top-quality mattresses and duck-down duvets in each one of their stylish rooms. High-speed internet access across the hotel means you can stay connected from the comfort of your bed, plus the conference room shared workspace or gym.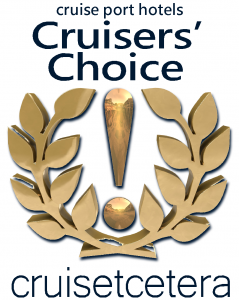 A hotel with a view in the heart of London
Sandra R. J.; "We stated at the Tower hotel. Beautiful."
Lisa A. "I like this hotel very much too – especially the bridge view rooms and it's a very convenient location."
Nestled along the River Thames, The Tower Hotel, London, brings you into the midst of some of London's most iconic landmarks and famous locations, including the Tower of London, the Shard, and more.
As a 4 star hotel near Tower Bridge, The Tower Hotel London combines comfort and convenience with unparalleled views. With 801 rooms to choose from, including accessible options and sumptuous suites, a range of bars and restaurants, and fantastic service, The Tower Hotel delivers the ideal hotel experience.
With the Tower of London UNESCO World Heritage Site on your doorstep, exploring the city starts the moment you set foot outside. From this hotel near Tower Bridge, you'll also be within easy walking distance of HMS Belfast, the most significant surviving Second World War Royal Navy battleship, and numerous underground stations that can take you wherever you want to go in the city.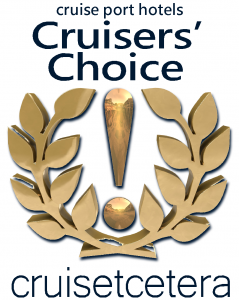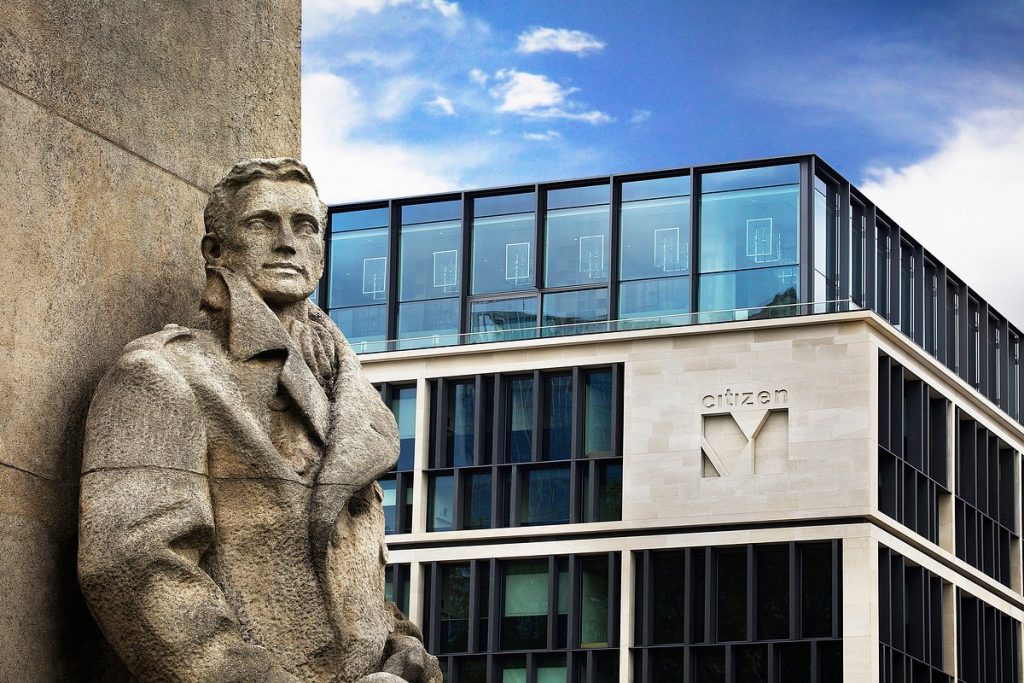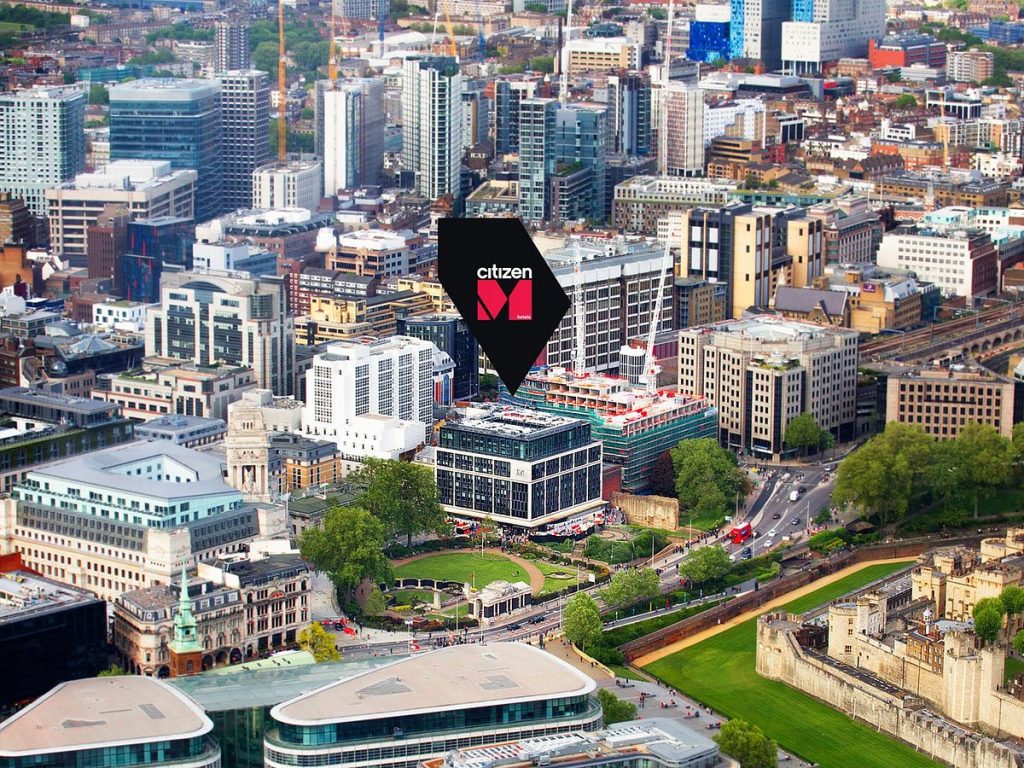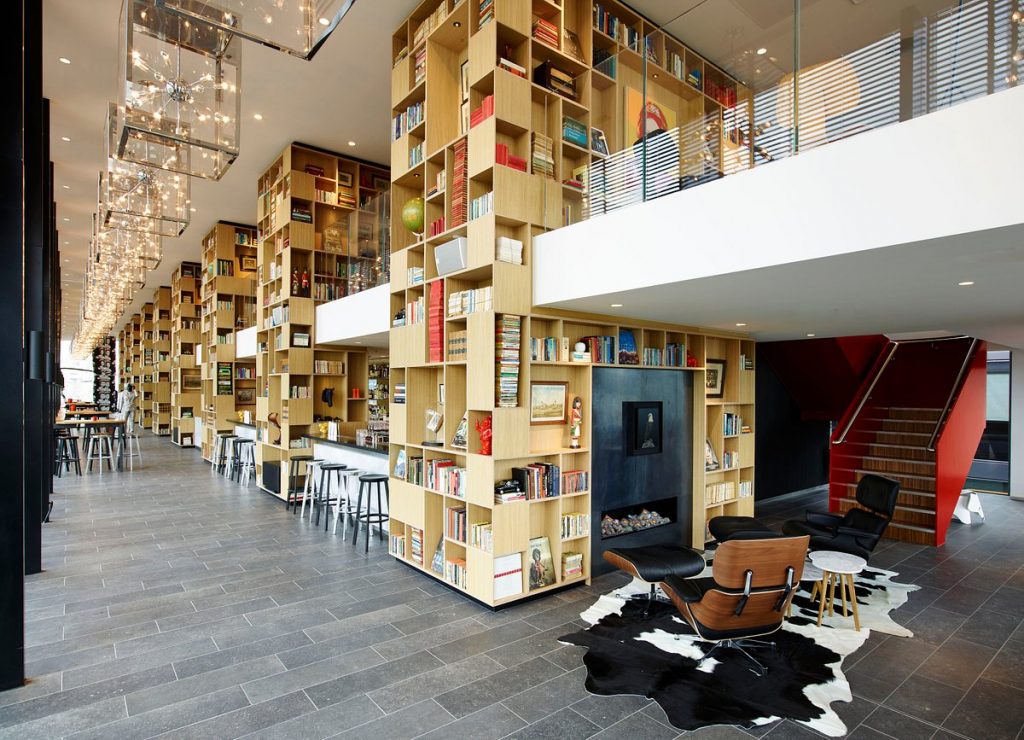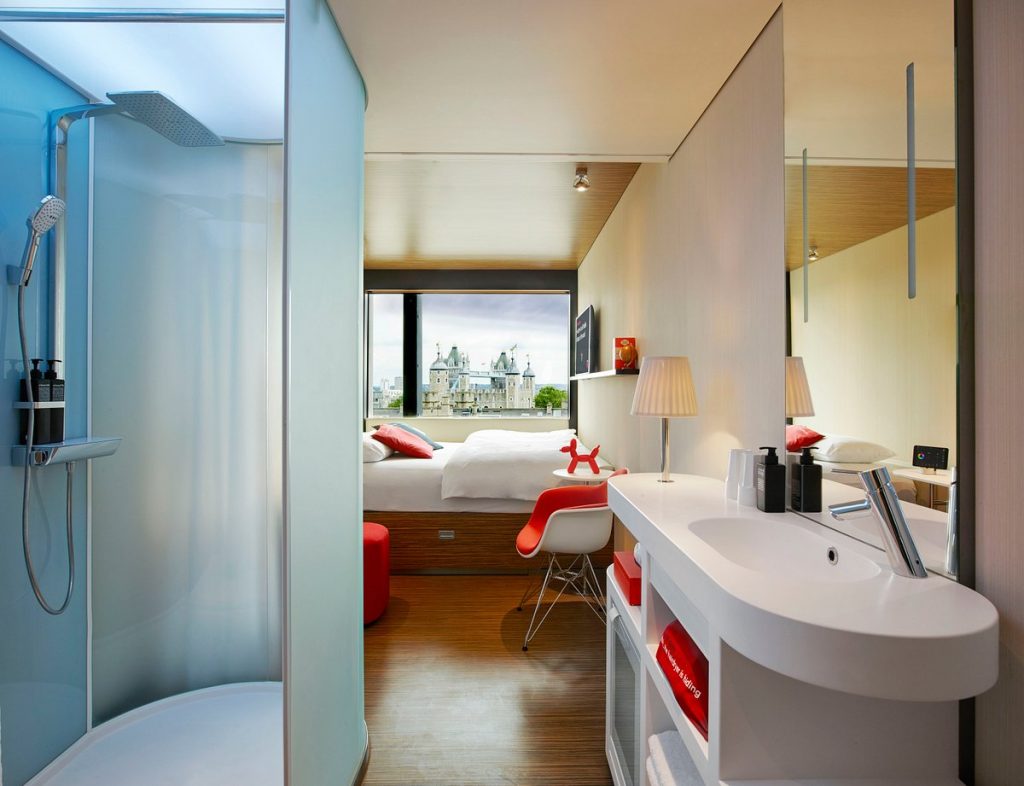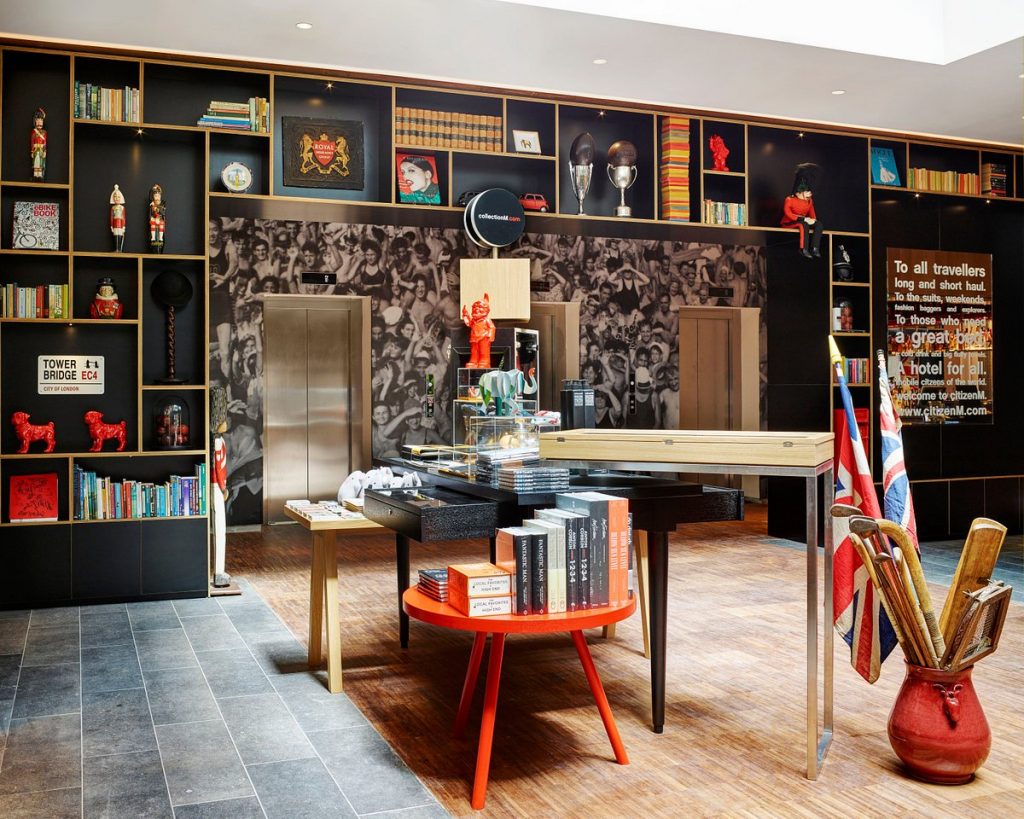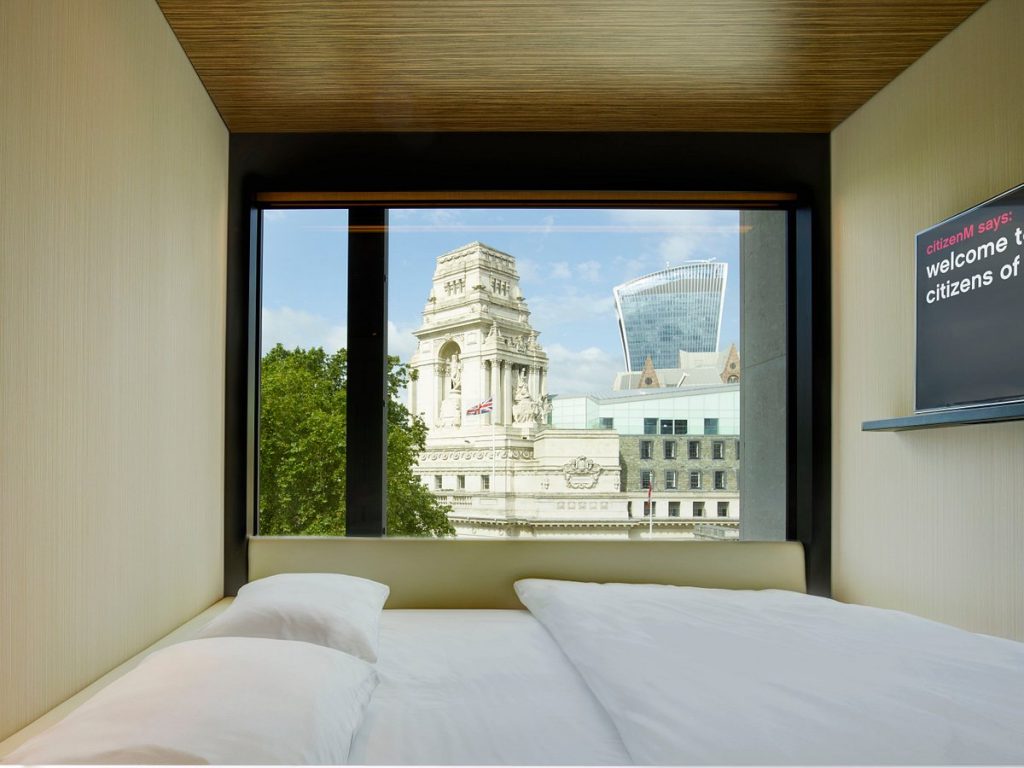 Tower of London hotel
Lisa A.; "I would recommend you stay in the area of London adjacent to the Tower Bridge/St Katherines docks/Tower of London – it's got great access across all the main city sights and you can access the Thames easily – such a nice spot in London – we stay at Citizen M Tower Hill – very reasonable prices and it's worth paying the upgrade for the Tower View rooms – we live a few hours away from London and visit probably six or seven times each year so please feel free to message me with any questions you have about restaurant/sights, etc xx."
Perched right above Tower Hill tube stop, citizenM Tower of London is your ideal London launchpad. They topped 370 smart bedrooms with a 7th floor cloudM bar, where the cocktails are as good as the sensational Tower of London views.
All rooms are the same – 14 sq m, all with an XL king-size bed, ideal for 2 adults to share. 
huge XL king-size bed
European cotton sheets
world's fluffiest pillows
colored mood lights
sound-proof windows
widescreen smart TV
superfast free Wi-Fi
blackout blinds
control lights, blinds, TV with app or tablet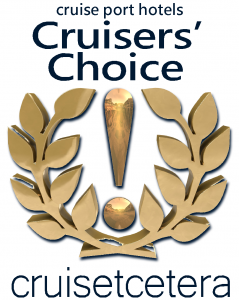 Micheal B.: In London, the Egerton House Hotel in Knightsbridge. Harrod's is a short walk and many restaurants close by. One of the best martinis in London."
The five star Egerton House Hotel is meticulously designed with traditional style and flair. This luxury boutique townhouse hotel, built in 1843, is located in one of London's most prestigious areas on a quiet tree-lined street in the heart of fashionable Knightsbridge overlooking peaceful gardens. 
Guests will find themselves just a short walk from Harrods, Harvey Nichols, Sloane Street and the King's Road, making this the ideal base from which to enjoy the best of vibrant London. And for the museum lovers, we are walking distance from some of London's most well-known museums including the V&A, Science and Natural History Museums. 
In the heart of Knightsbridge, on a quiet street overlooking private gardens, discover this enchanting boutique townhouse. Moments from Harrods and the V&A Museum, a passionate team welcomes each guest like family.
With a unique character and beautiful traditional style, enjoy a delicious breakfast, Afternoon Tea by the fire, or sip on one of London's most famous martinis.
A stay at the five-star Egerton House Hotel takes you back to a time when service, hospitality, and elegant accommodation were held in the highest esteem. To this day, their rooms retain the grandeur and exclusivity of the townhouses of which they were once part.
They are proud to have a long-standing partnership with the Victoria & Albert Museum, the world's greatest museum of art and design, with collections unrivalled in their scope and diversity. You will have complimentary tickets to the V&A's feature exhibitions exclusively for our guests, including those that are sold out.  
Explore 3000 years of amazing artefacts from many of the world's richest cultures, including ceramics, furniture, fashion, glass, jewellery, metalwork, photographs, sculpture, textiles and paintings.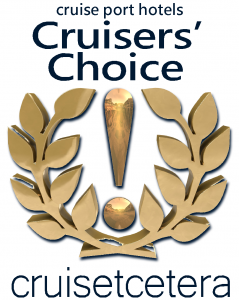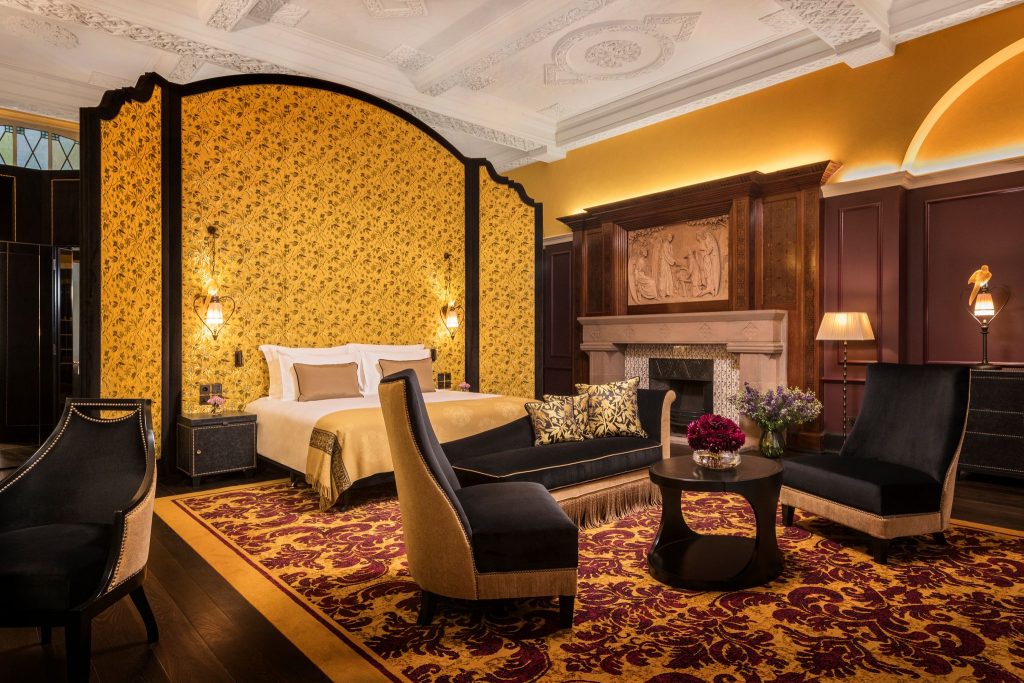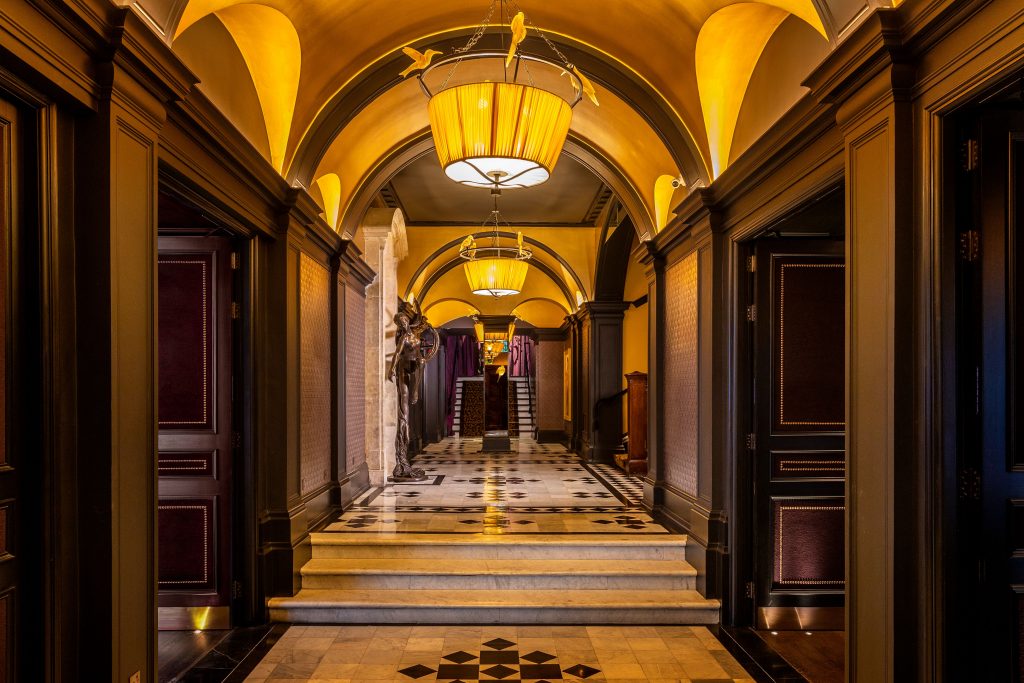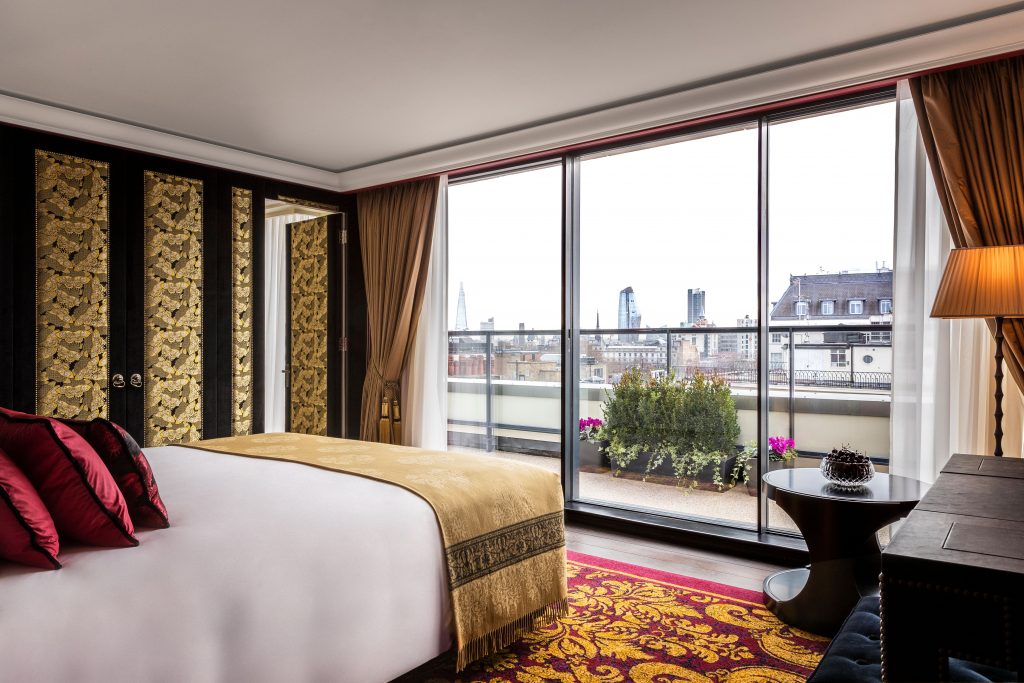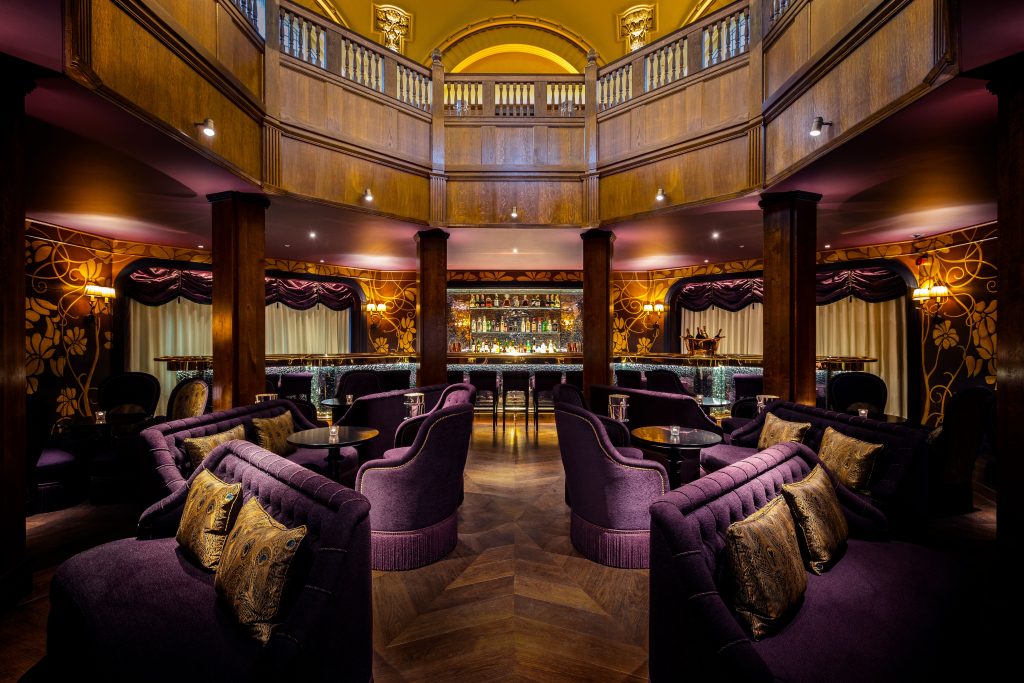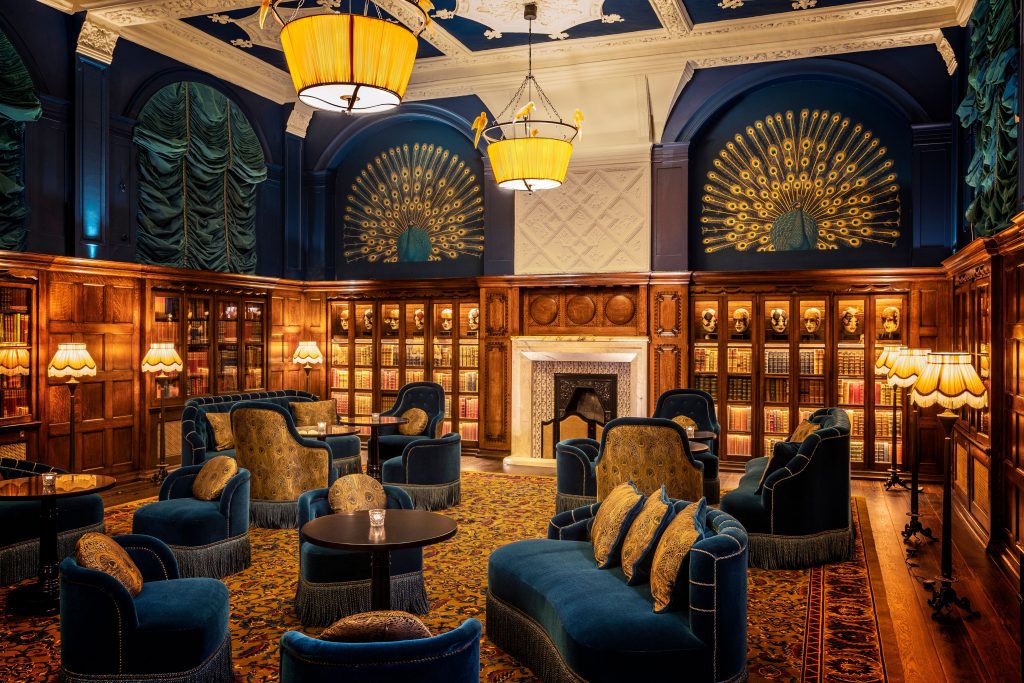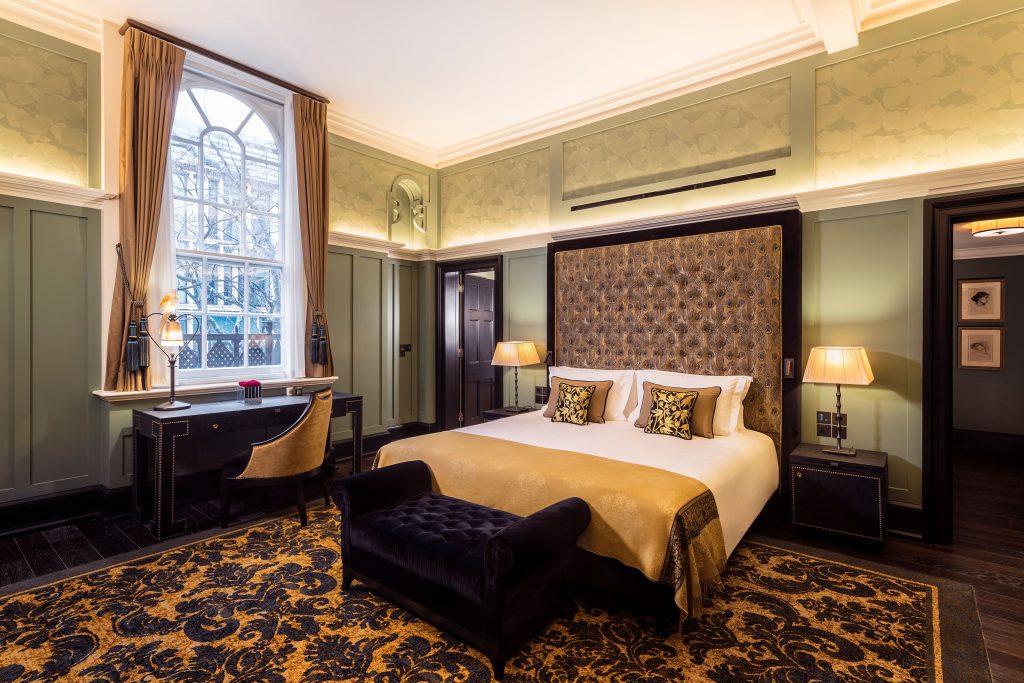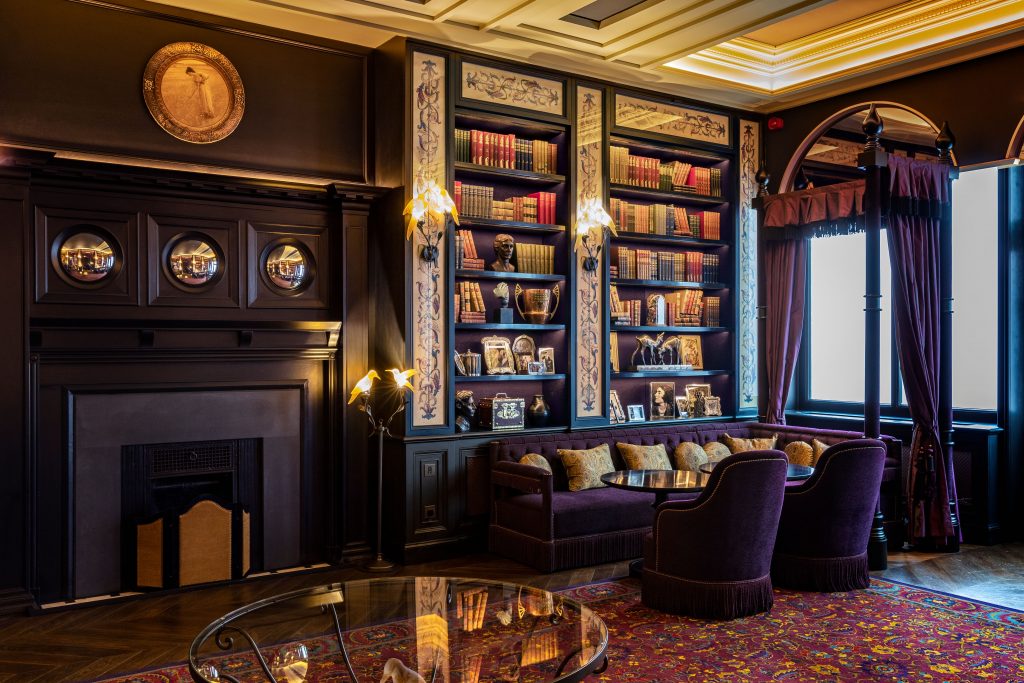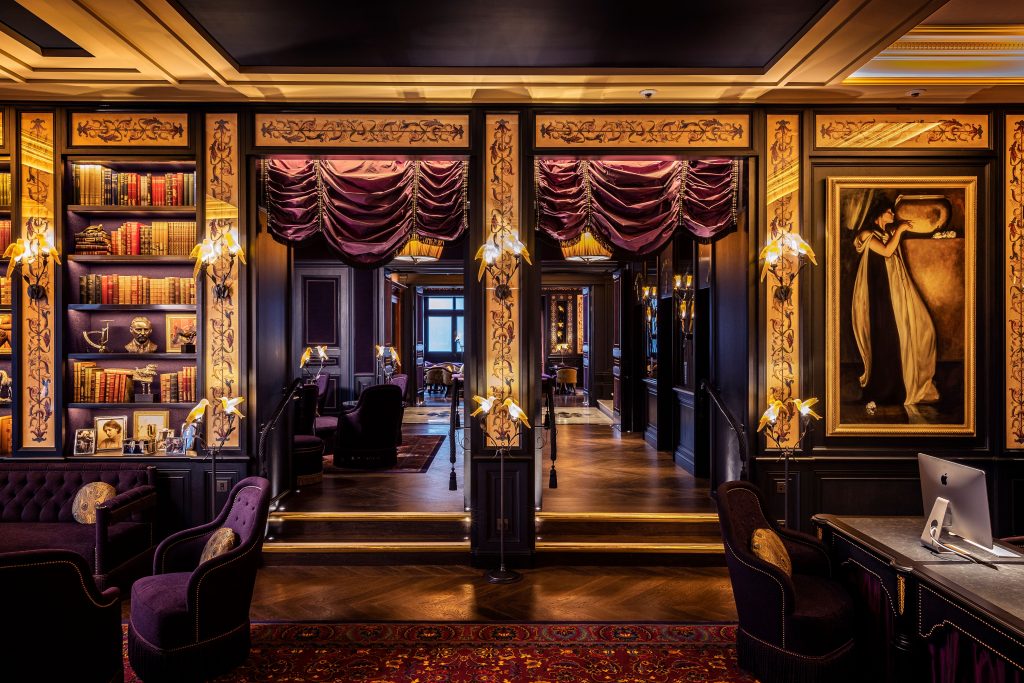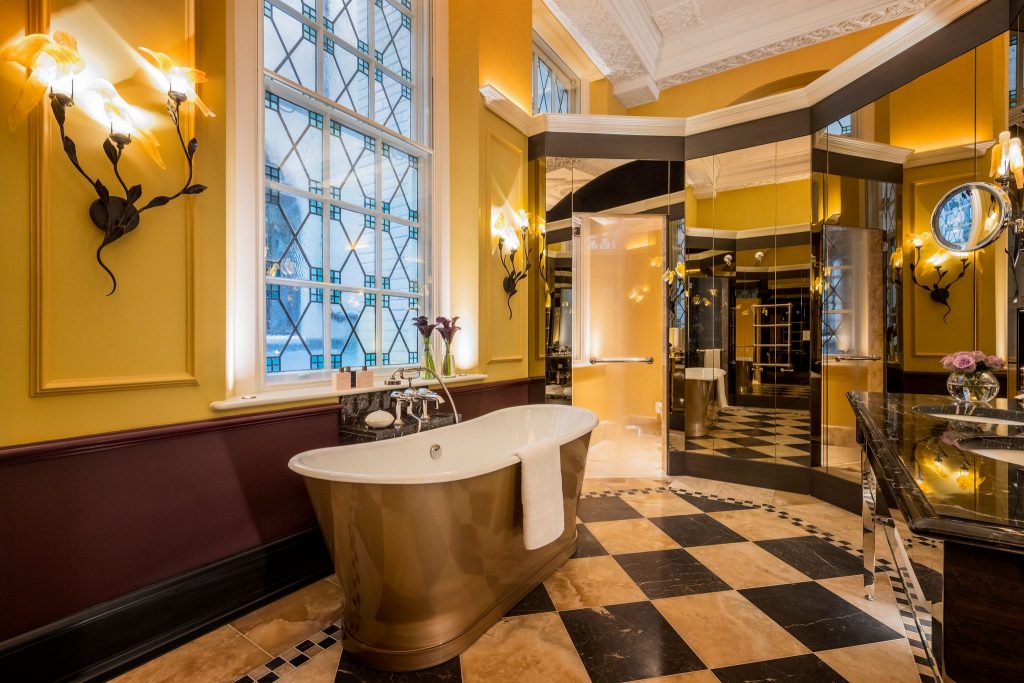 One of London's most romantic hotels
L'Oscar is an exclusive 39-bedroom luxury hotel and a previously abandoned architectural gem. The former
The headquarters of the Baptist Church has now been fantastically restored and re-imagined in all its Baroque glory.
Once left derelict, this 110-year-old treasure has been subject to a no-expense-spared refurbishment by highly-esteemed French architect and designer Jacques Garcia, of Hotel Costes fame, creating his first London hotel.
Set near Covent Garden, L'oscar is an ideal location for experiencing the heart of the city, where guests can enjoy easy access to a range of luxury boutiques, restaurants, and cultural hot spots including Theatreland, the British
Museum and the Royal Opera House.
L'Oscar boasts a spectacular octagonal chapel alongside ornate ceilings, carved fireplaces, oak paneling, and magnificently proportioned rooms, all cleverly complemented by a mischievously-talented redesign that adds elegant and unexpected new twists.
Every room is delightfully individual, with extravagant styling, high ceilings, large windows, and a wealth of original detail, all personalized and curated by Garcia's opulent design. The staff, overseen by the new General Manager, Elvin Pun, promise to deliver the highest levels of service.
Far from its original purpose, L'oscar promises to be a visual and gastronomic temptation.
The hotel is located on Southampton Row, a few steps away from Holborn station.
London City Airport- 8.6 miles or approx. 30 minutes by car.
Heathrow Airport- 18 miles or approx. 1 hour by car
Gatwick Airport- 28 miles or approx. 1.5 hours by car.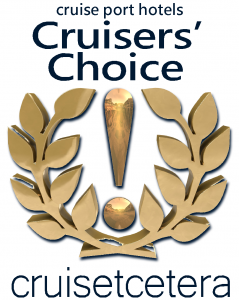 Classy & Stylish
Located in the heart of South Kensington, one of London's most charming neighborhoods, the stylish Kensington hotel sits only moments from The Royal Albert Hall, The Victoria and Albert Museum, Kensington Gardens, and world-famous Harrods.
With open fires, high ceilings, and heritage décor, the hotel's elegant drawing rooms evoke a sense of Victorian grandeur and provide the perfect setting to read a good book or a tête-à-tête.  Lunch, dinner, and our quintessentially English 'London Landmarks Afternoon Tea' may be enjoyed in a stylish Townhouse whilst delicious cocktails and our expansive 'Terroirs' wine list may be savored in the warm surrounds of wood-cladded K Bar.
Guestrooms and suites reflect a delicate blend of period charm and modern comfort while the hotel's signature suites take luxury to a new level. 
In essence, it all combines to lend a personal, familiar ambiance – reminiscent of a members' club, where everyone feels like they belong.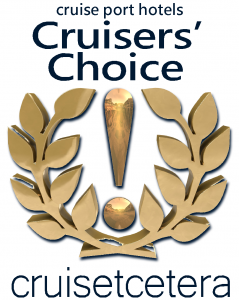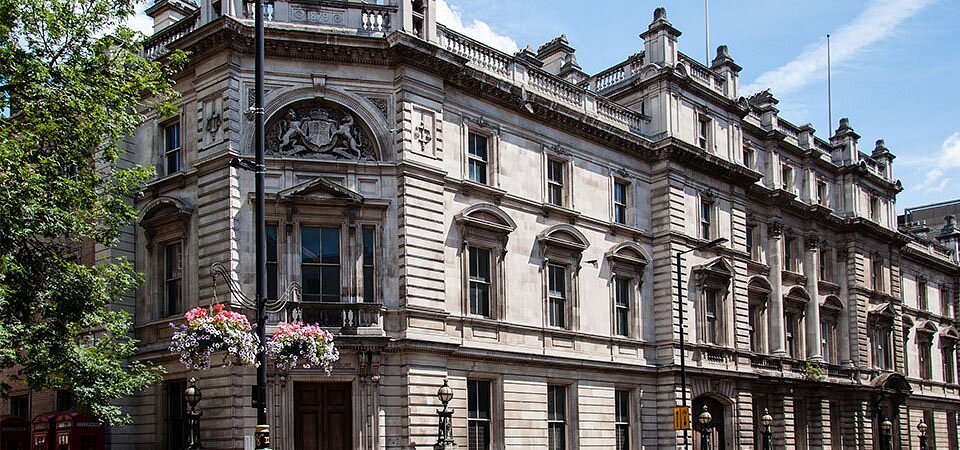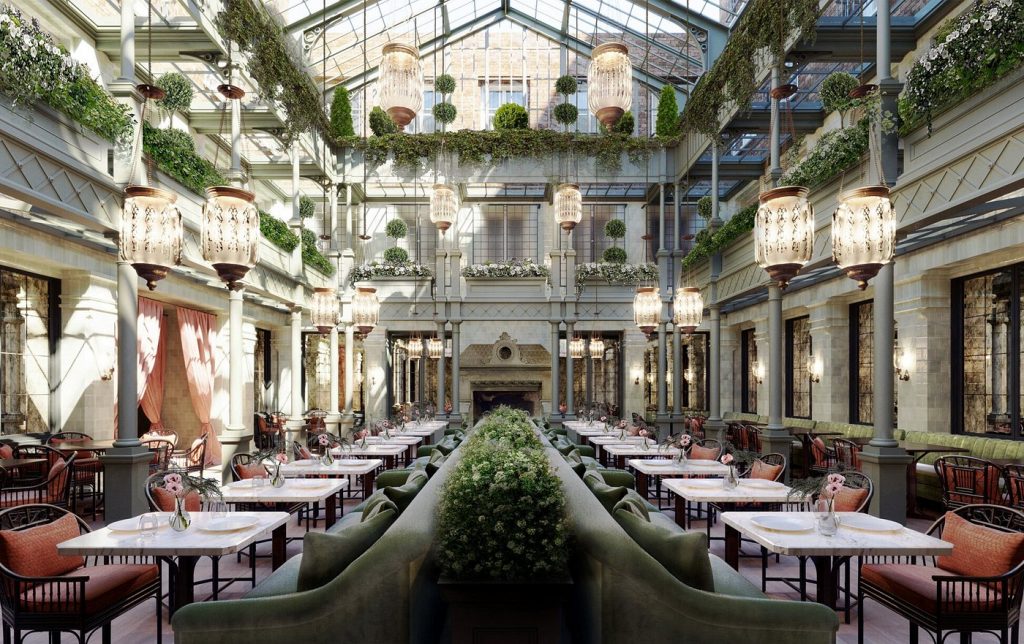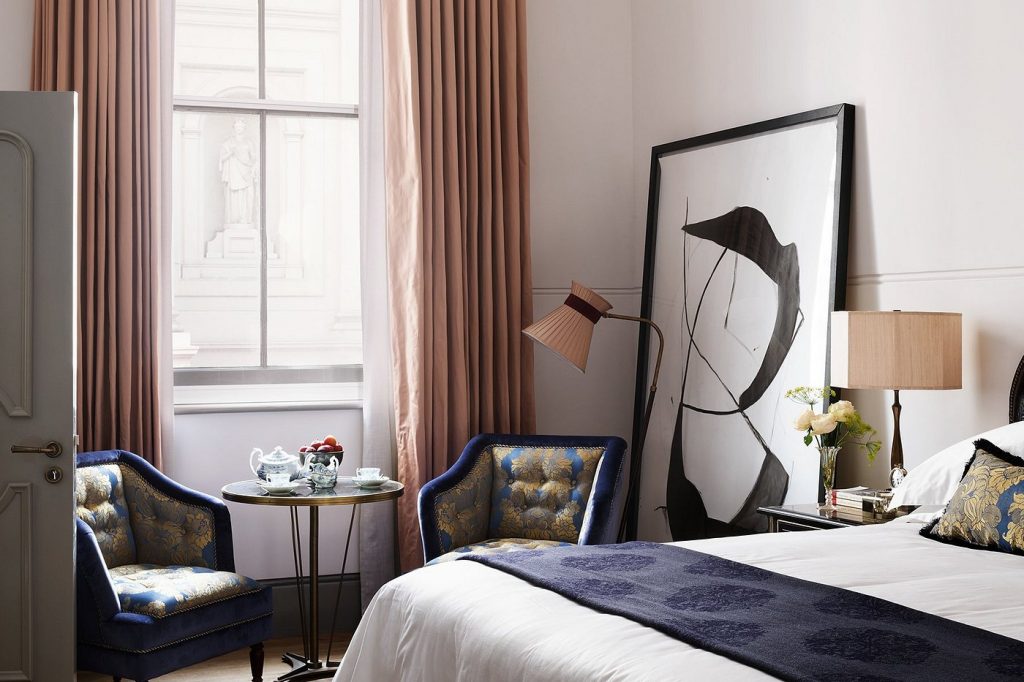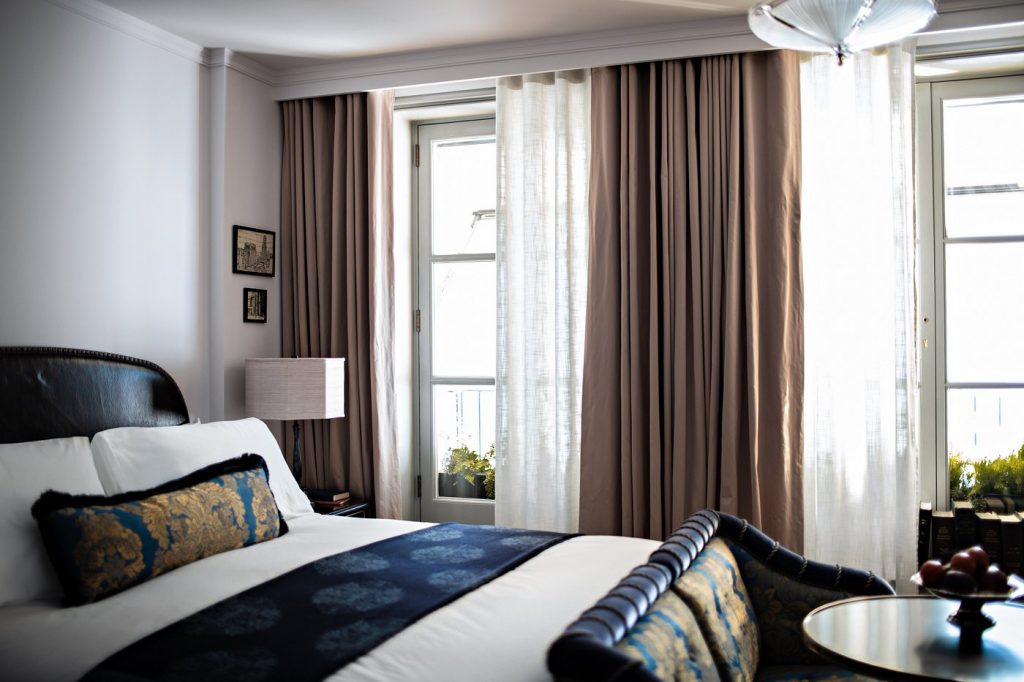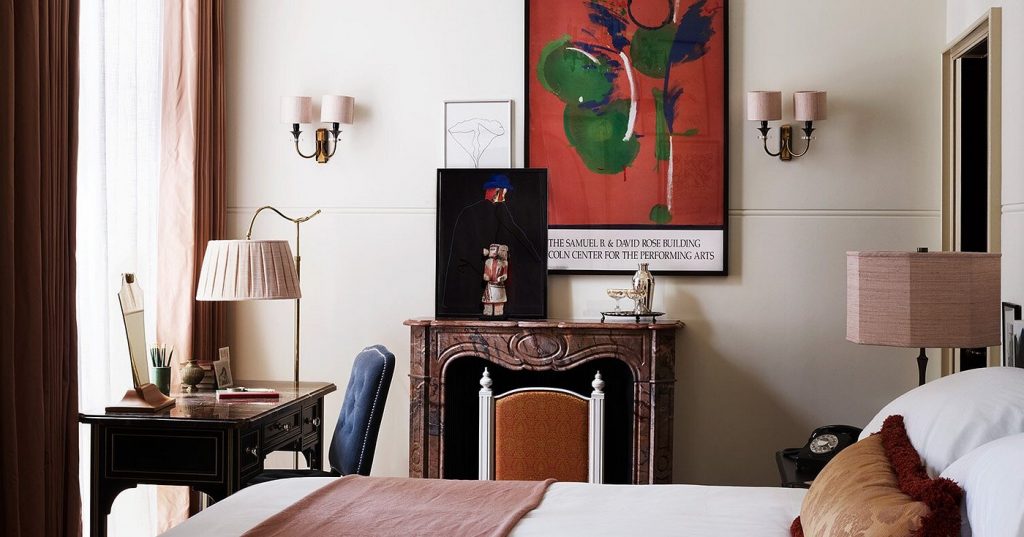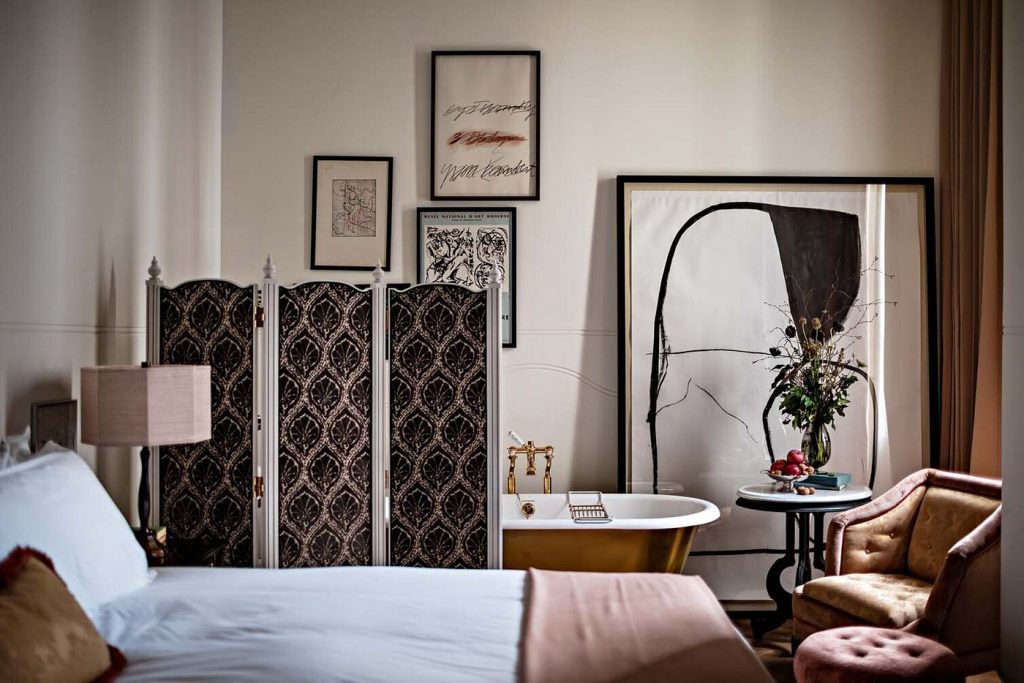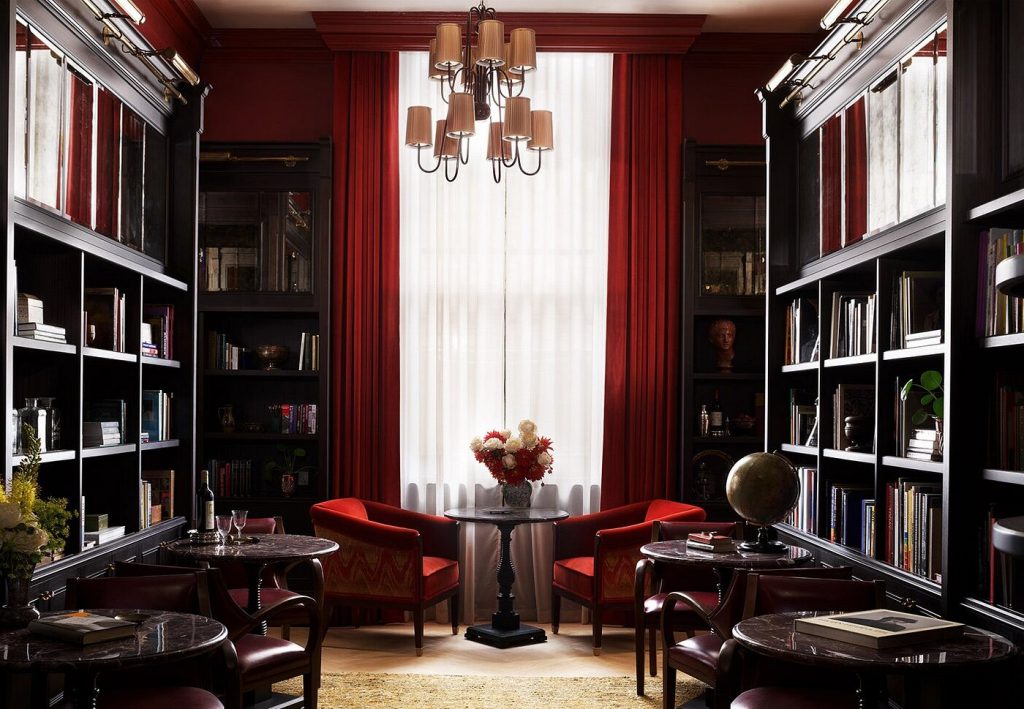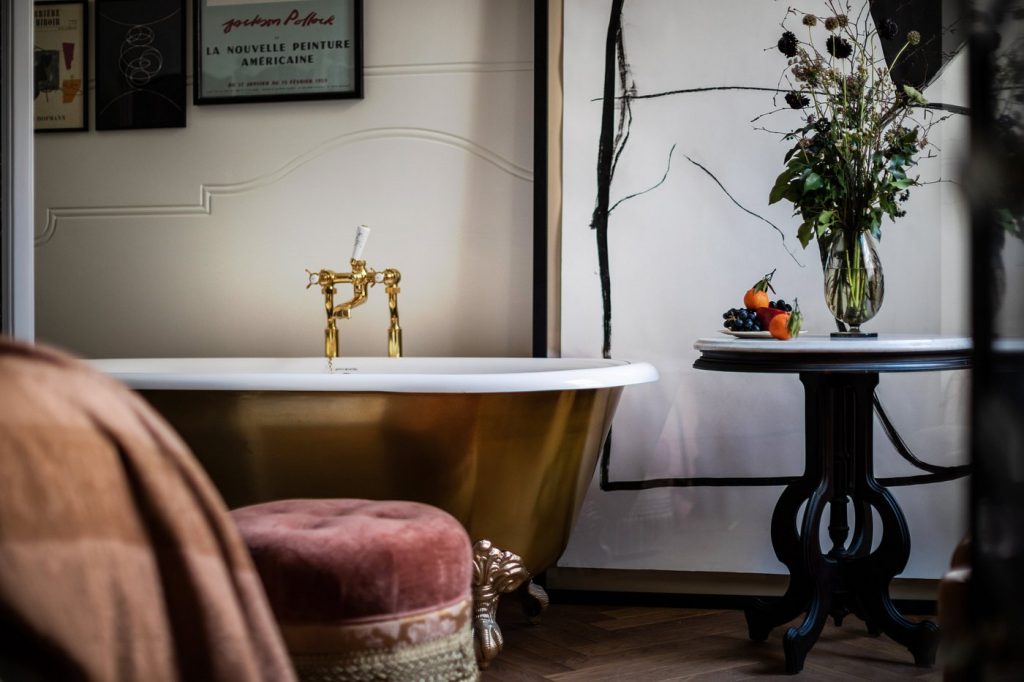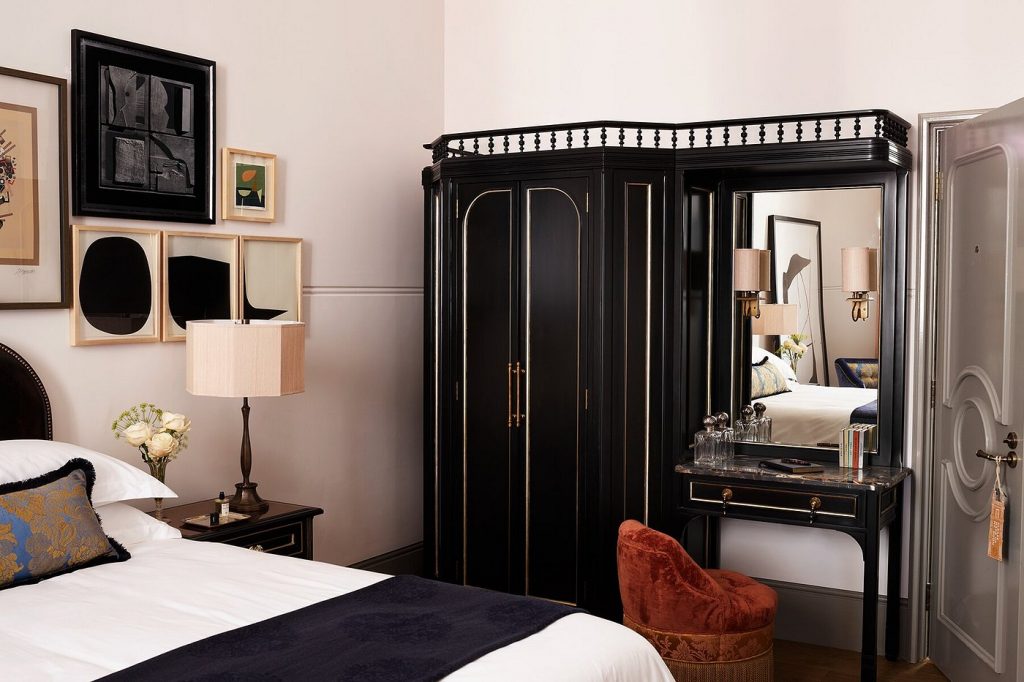 Accommodations offer an understated luxury and residential comfort that is distinctly NoMad
NoMad London takes residence inside the historic, Grade II-listed building famously known as The Bow Street Magistrates' Court and Police Station. A collaboration with New York-based interior design studio Roman and Williams, the transformation of the storied 19th-century building draws inspiration from its history and location in Covent Garden, as well as exploring the artistic and cultural connection between London and New York.
NoMad London is located at the heart of Covent Garden, steps away from the prestigious Royal Opera House. The hotel is a short walk from the Covent Garden Underground on the Piccadilly Line, and is within walking distance of Soho, the River Thames and Leicester Square.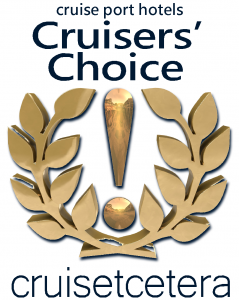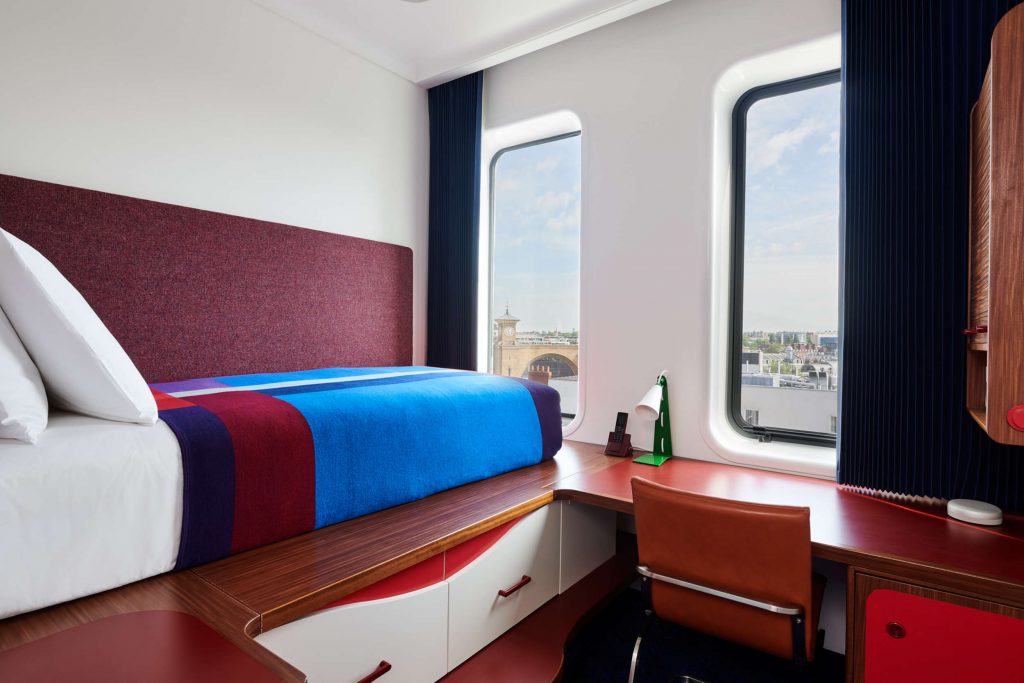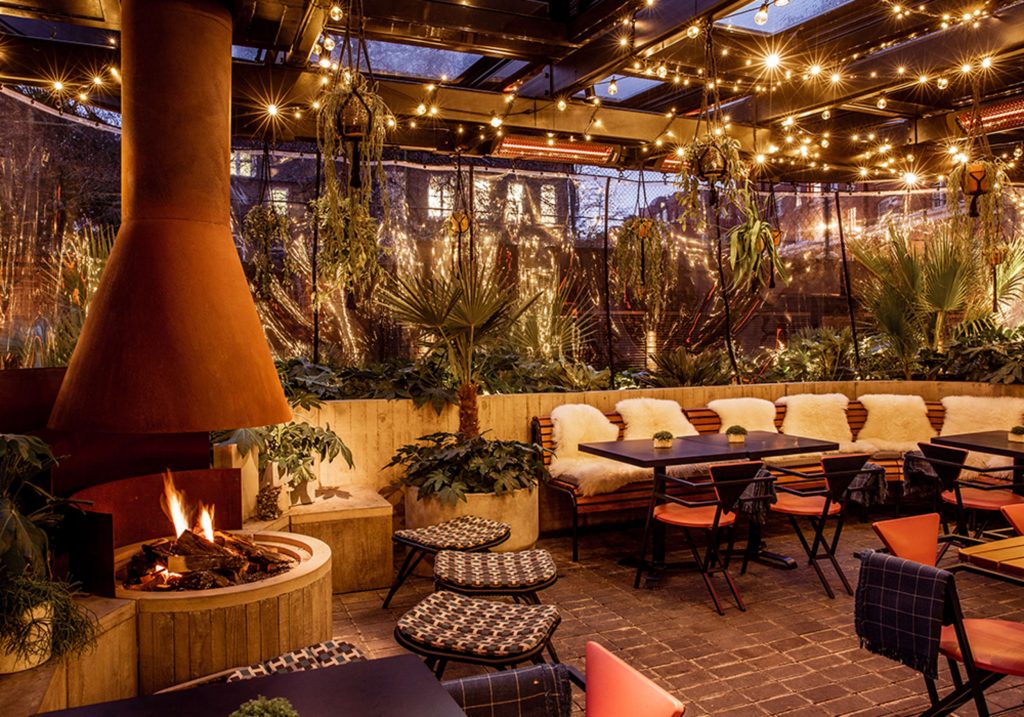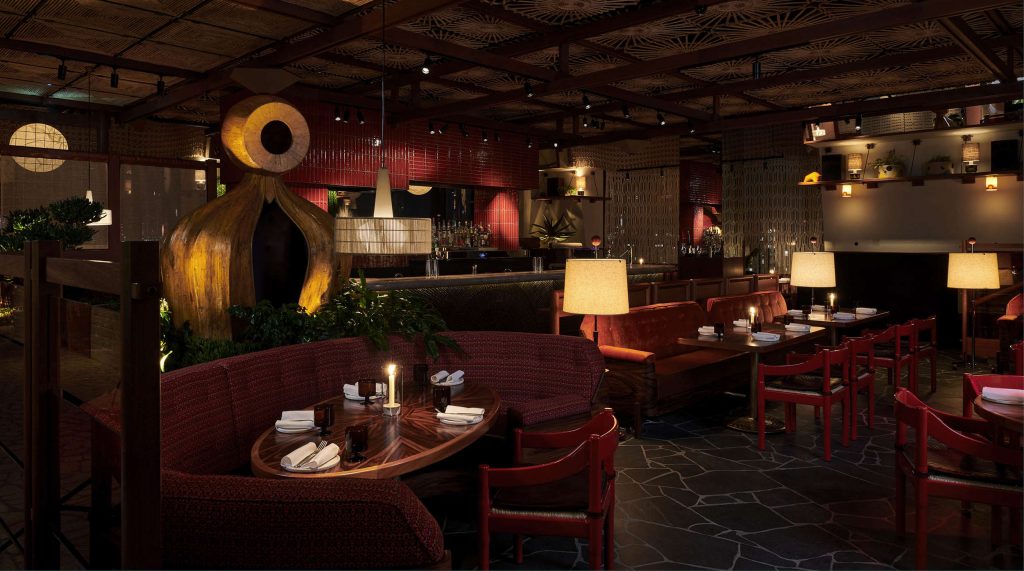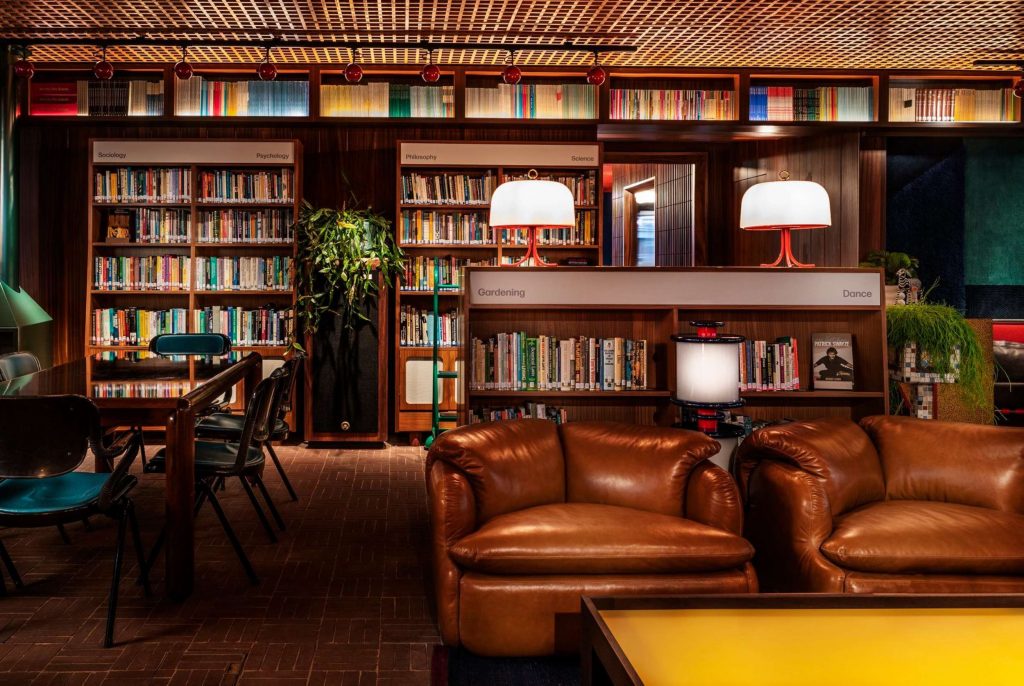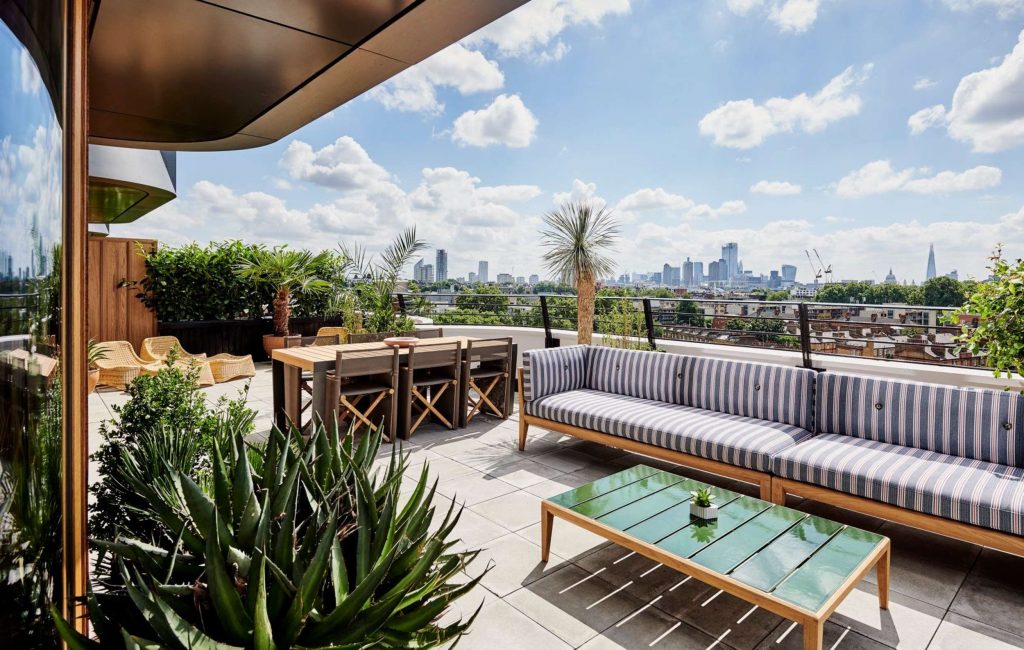 THE STANDARD IS A BRAND THAT LIKES TO BE A BIT NAUGHTY
Housed in the former Camden Town Hall Annex in London's thriving King's Cross neighborhood, the 1974 Brutalist building has been meticulously restored and sets the perfect stage for The Standard's first hotel outside America.
The Standard, London has 266 rooms ranging from our snug Cosy Core rooms to terraced suites with outdoor bathtubs overlooking the dramatic St Pancras station. On the ground floor, you'll find Double Standard, our street-facing bar and restaurant home of our legendary burger, Aperol Spritz slushy, and the Bottomless Sunday Brunch. (Don't forget to book!)
Next door is The Library Lounge, where a carefully curated library pays homage to the building's original use, and, the Sounds Studio, home of the virtual culture hub, Sometimes Radio. Our 10th-floor restaurant, Decimo is back, where Chef Peter Sanchez-Iglesias' showcases his live-fire cooking surrounded by 360-degree views of London – only accessible by our iconic exterior red pill lift. 
Rooms Feature • Comfy Beds • Italian Sheets • Fluffy Down Pillows • Huge Tvs • Bang & Olufsen Bluetooth Speakers • Custom Craig Green Robes • Custom Bath Amenities • Access To Our 24 Hour Gym • Overstocked Minibars • Pet Friendly • Free Wi-Fi • Rooms With DDA Compliant Features Available – In-Room Dining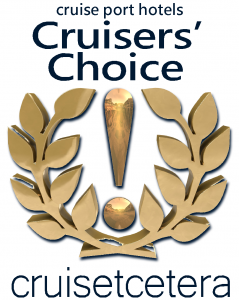 STAY IN THE HEART OF LONDON
Sheena C.: "Strand Palace Hotel London…..great location…. have been staying there for over 30 years when in London."
Strand Palace is situated in the heart of London. This unrivaled location is the perfect base for both business and leisure travelers alike. With so much to do right on our doorstep and excellent transport connections to whisk you across the city or further afield, a stay at Strand Palace puts you at the center of the action. With the completion of the refurbishment, all the guestrooms and public areas have been transformed into a stylish hub to ensure your downtime is as comfortable as possible.
The entire hotel has been transformed with all 785 guestrooms kitted out with air conditioning as standard. All public areas including the lobby, front desk, front entrance, and the restaurant and bar have all been refurbished with a modern art-deco inspired interior design. The multi-million-pound refurbishment took over two years to transform the hotel. 
The lobby, reception, front entrance, and concourse was completed in April 2019. These have all been transformed into a new stylish hub with a relaxing modern atmosphere, perfect for informal meetings in the heart of London. The lobby reconstruction features subtle art deco influences that integrate contemporary design detail and a sophisticated color palette. Complete with new seating areas, all are carefully showcased within a serene and uplifting environment, creating a relaxed and tranquil atmosphere.
In addition to the new ground floor, Haxells Restaurant & Bar is the new dining space where you can enjoy British inspired cuisine with modern art deco décor throughout the restaurant, bar, afternoon tearoom, and private dining room. With a passion for provenance and a focus on impeccably sourced, top-quality ingredients, Haxells will have something for everyone.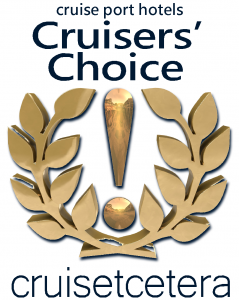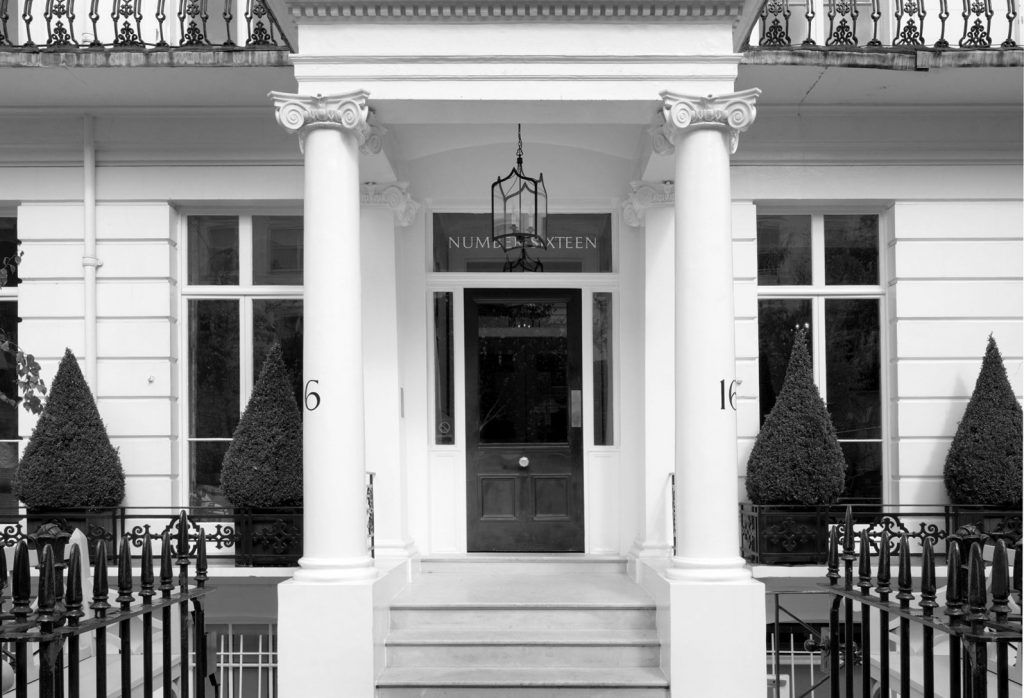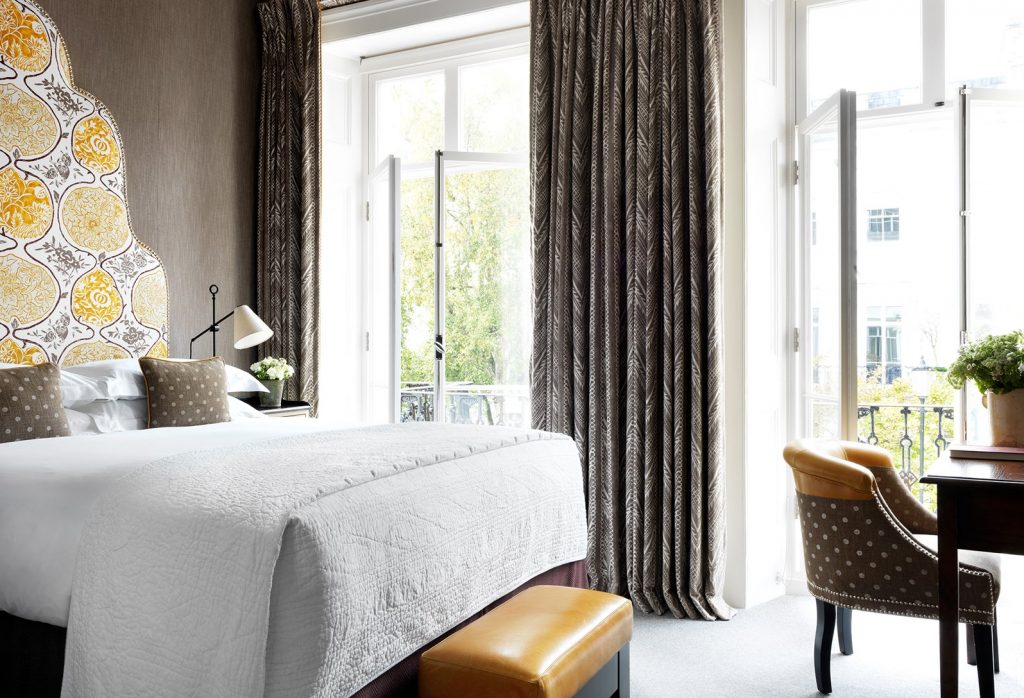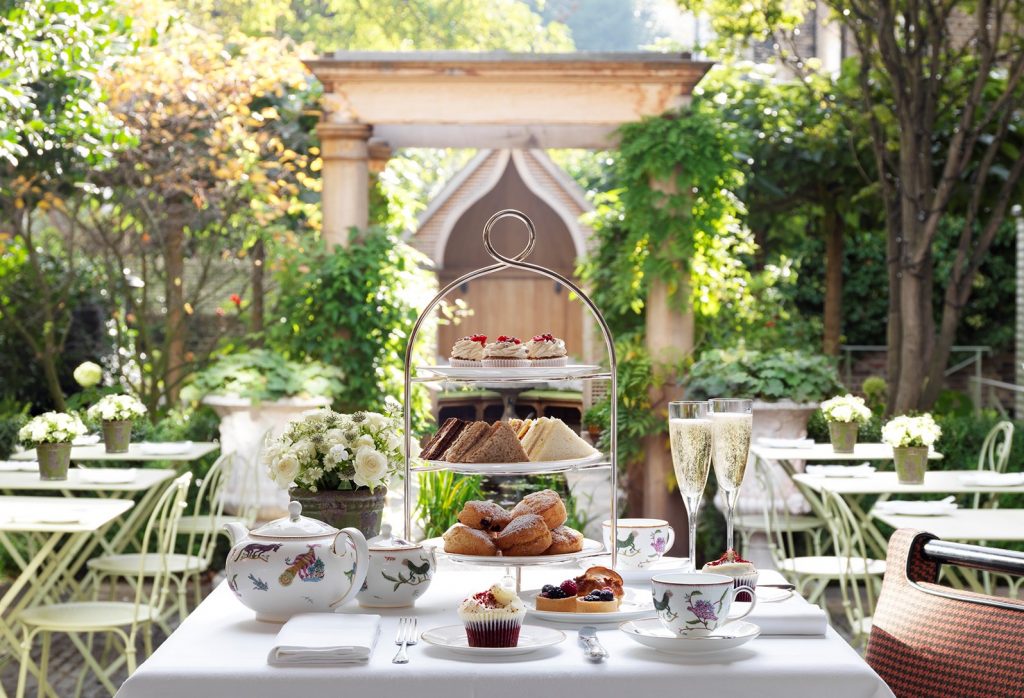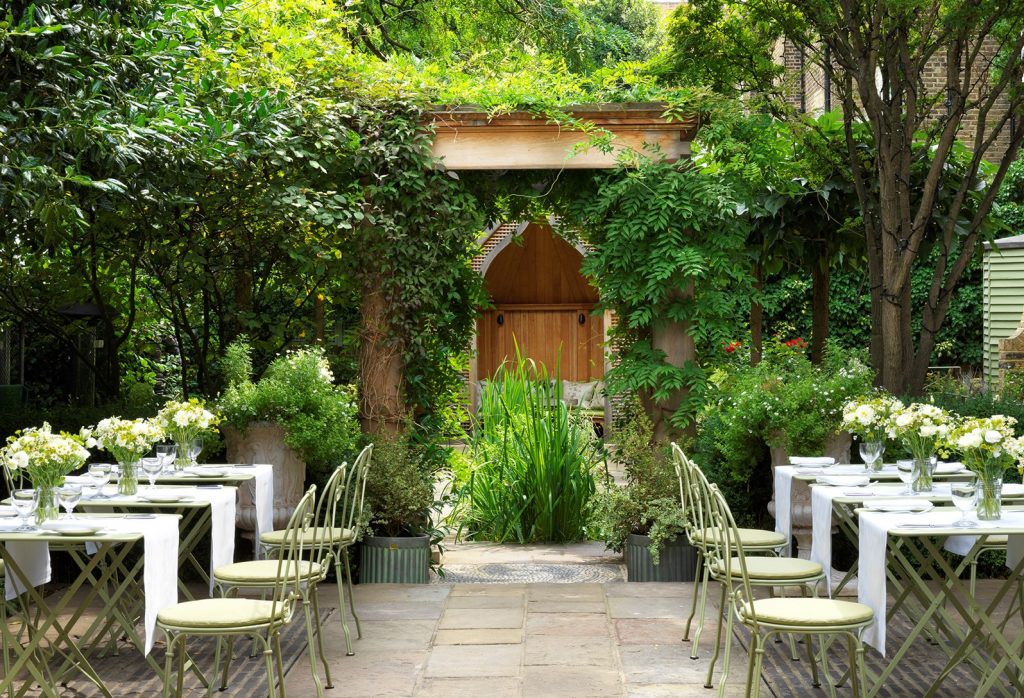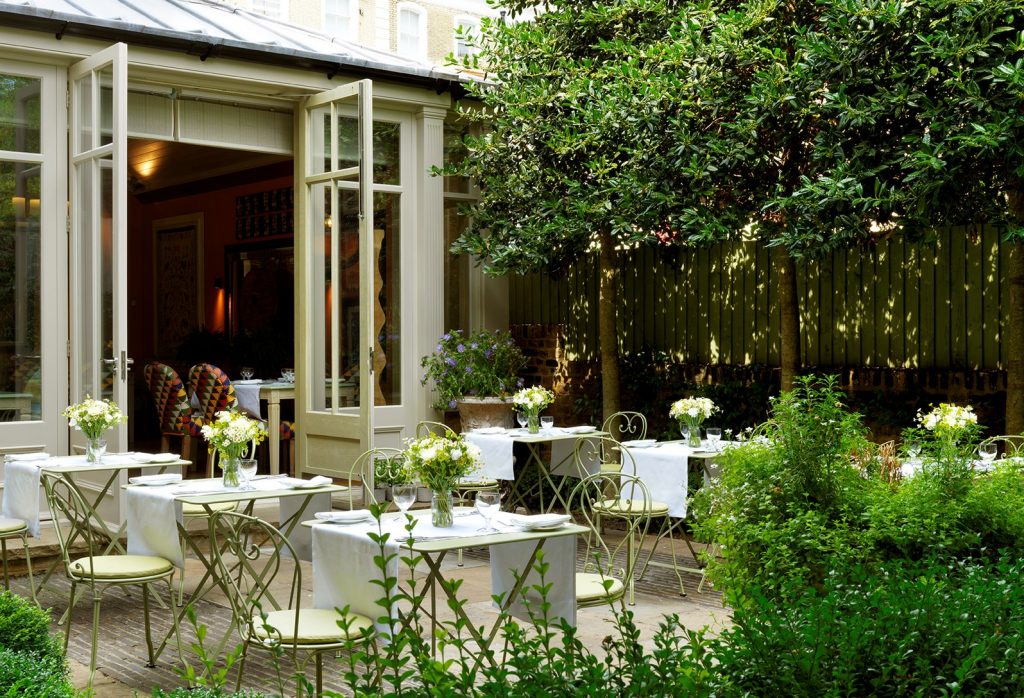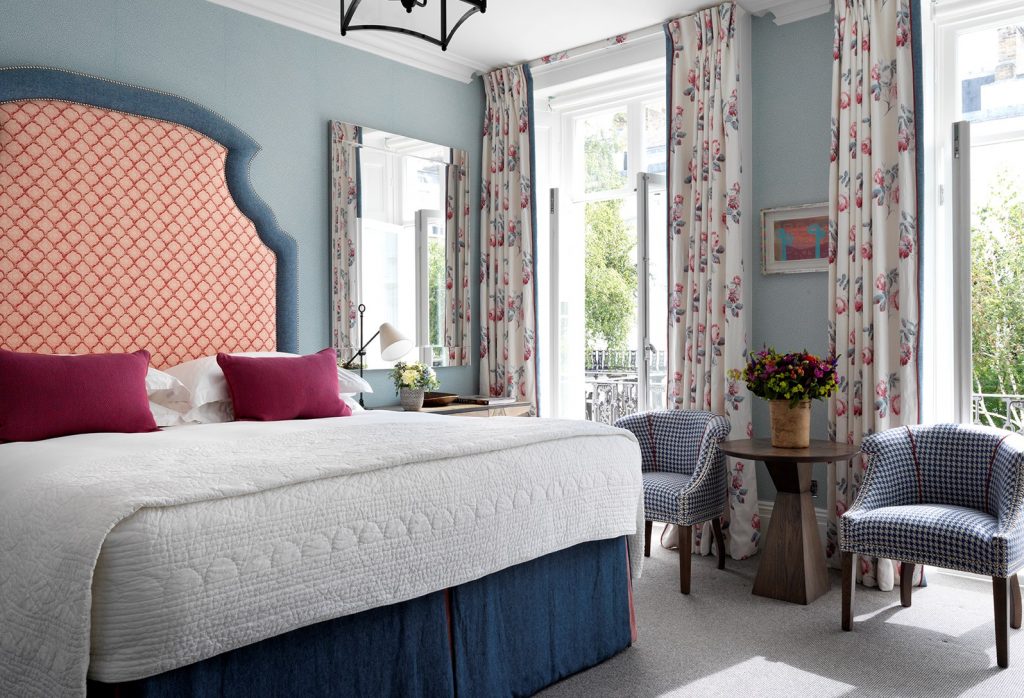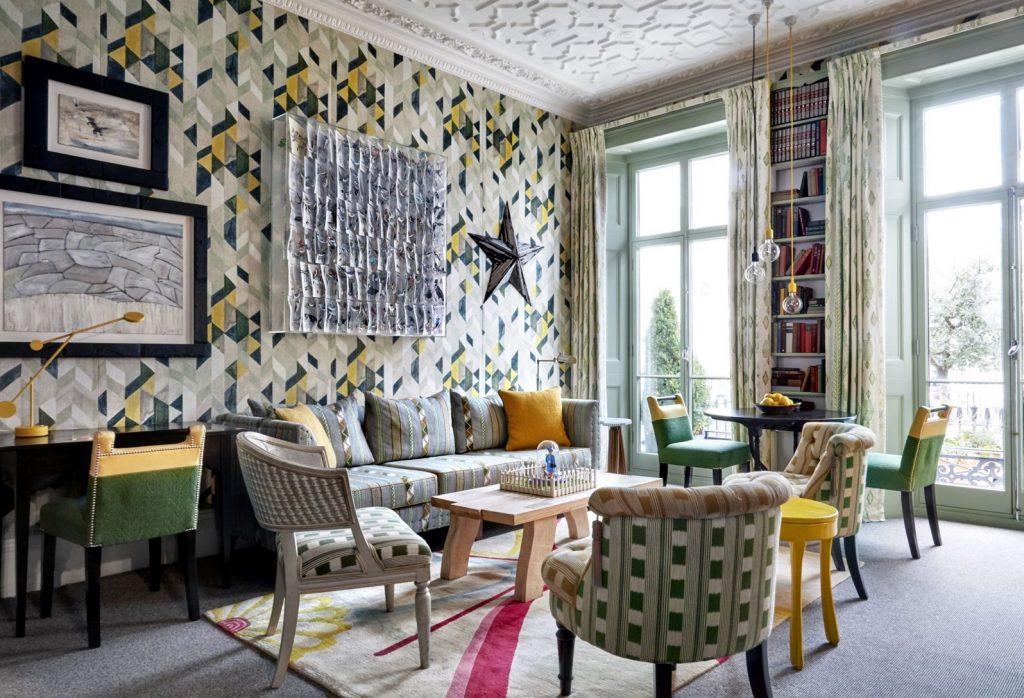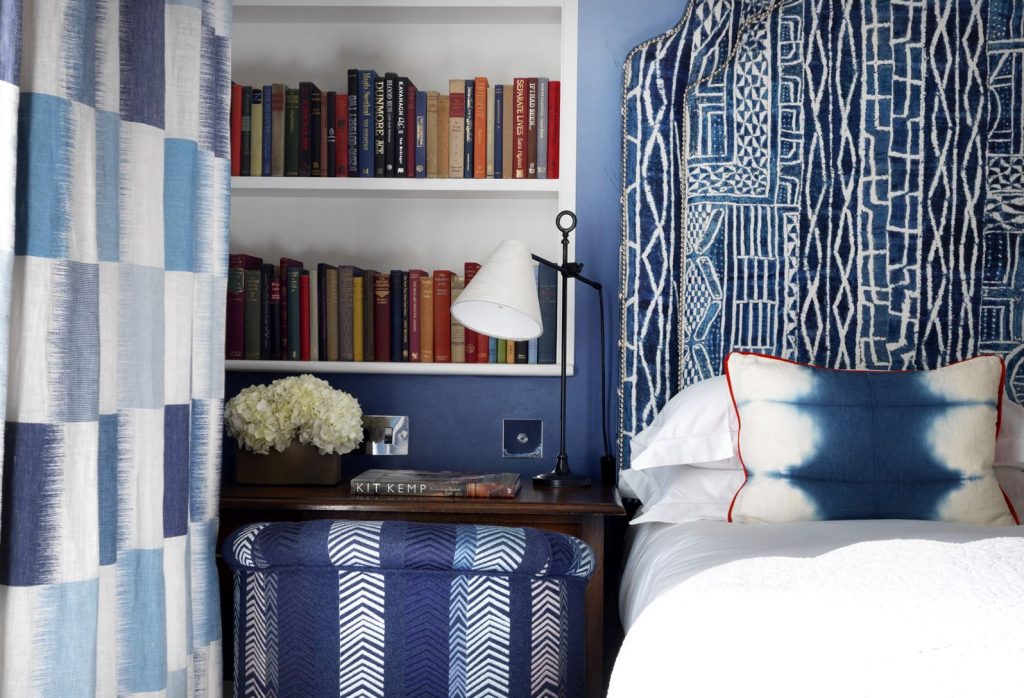 Number Sixteen forms part of a mid-Victorian white stucco terrace situated in the heart of lively South Kensington. Hyde Park and world-renowned museums, including the Natural History Museum, the Science Museum, and the Victoria and Albert Museum are all within short walking distance.
Number Sixteen has its own tree-filled private garden, a stylish Drawing Room, and sunny Orangery. The hotel offers 24-hour room service, valet, concierge, and high-speed wireless internet access.
Number Sixteen is either the coziest boutique hotel in London or the most luxurious bed and breakfast. It's hard to decide as far as we're concerned! The location, on a sleepy side street in South Kensington, is quite well hidden. All we see is a row of nineteenth-century Victorian mansions with no sign to show the way.
As a member of Firmdale's Townhouse Collection, it's a more low-key experience as Number Sixteen stands out for its intimate scale and quiet charm.
The hotel's interior avoids an excess of clichéd English influences and mixes the usual antiques with modern artwork and muted contemporary colours. The result is chic without being expensive. The predominant bird and butterfly theme is unique, although it may seem like an odd choice.
The rooms range from typical London size (quite small) to surprisingly large. They are all luxuriously equipped with large comfortable beds and top quality linen. Some rooms have a balcony and the views vary too. From views over Sumner Place or the meticulously tended gardens and conservatory to the rear.
The conservatory is also the site of a restaurant that serves breakfast, lunch and dinner. This to guests and non-residents alike, and social life spills over into the hotel's library and drawing room. Here travelers can snuggle cozy around the fireplace or the honor bar.
While Number Sixteen isn't exactly the center of nightlife, there's plenty to like about its geographic location. The nearest tube station takes you directly to Heathrow, the West End and the theater and financial districts. Hyde Park, Harrods and Knightsbridge shops are within walking distance, and the Natural History and Victoria & Albert museums are a stone's throw away. swinging? Not quite, but for those who cringe at the mention of that most tiresome word, this place is almost perfect.
A well-designed boutique-style hotel and a wonderful modern London experience.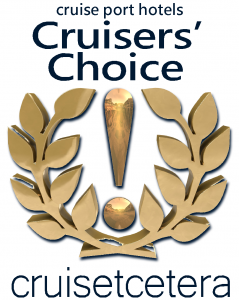 Sophisticated elegance in the heart of Knightbridge
Located in an elegant Victorian building and surrounded by the stunning Egerton Gardens, The Franklin hotel in the heart of London, Knightsbridge, combines the warmth of a private home with the impeccable service of a luxury hotel.
Sometimes, remaking the present begins with revisiting the past. The Franklin's romance recalls a gilded age. Anouska Hempel's elegantly opulent interiors achieve the seemingly impossible in this new Knightsbridge hotel. Her embroidered furnishings, Venetian stone floors, and filigree silverware capture the spirit of a glorious bygone era and create something entirely modern. 
However, it isn't just epochs that come together effortlessly here. The Franklin boutique hotel is as quintessentially English as its near neighbors Harrods and the V&A. But alongside the informal English townhouse ambiance and relaxing London-garden views, there are other more sensual, Eastern influences.
A Hammam greets guests as part of our state-of-the-art wellbeing offering and the bedrooms' rich silks and cotton reveal The Franklin's devotion to luxurious living touches every sense.
Every one of the 35 spacious rooms and suites, including the 62 m2 Presidential Suite – the ultimate distillation of elegance and style – is flooded with light and exquisitely furnished for total comfort. Most offer views of Knightsbridge or the verdant parkland of Egerton Gardens. The Franklin is a 5-star hotel in London. 
Set in the heart of Knightsbridge, The Franklin is also renowned for its restaurant, presided by Michelin-starred Chef Alfredo Russo, and the Gatsby-Esque ambiance of its stylish Bar.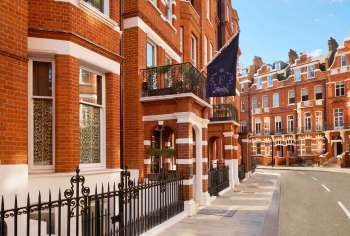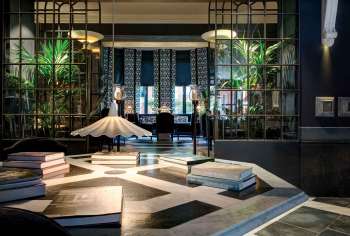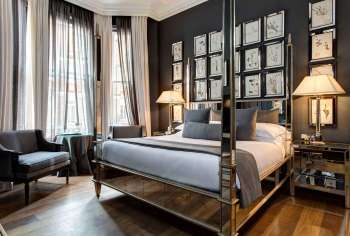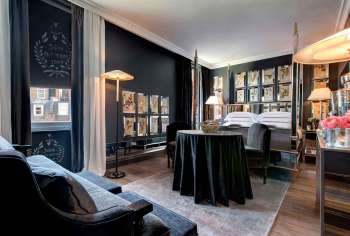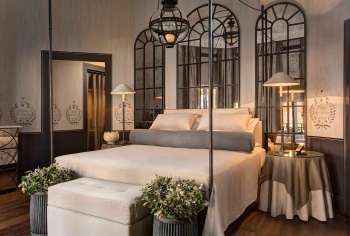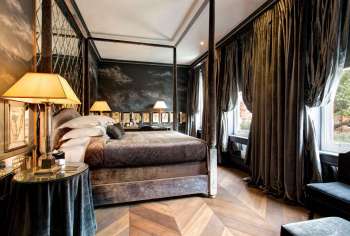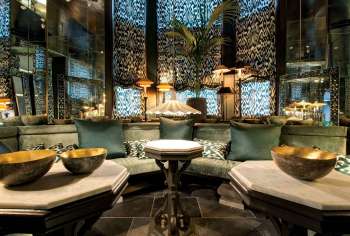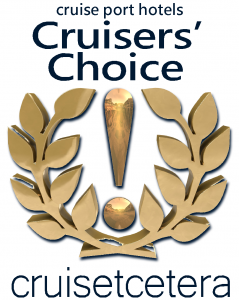 LUXURY HOTEL NEAR COVENT GARDEN
In the Unbound Collection by Hyatt
Five-star luxury hotel, located a stone's throw away from Covent Garden. Great Scotland Yard is one of London's most historic and cherished buildings that holds more hidden stories than any other kind in London. Where tradition and history meet modern luxury. One of a Kind.
Stay in an 1820's Grade II listed building with Edwardian & Victorian architecture, featuring 152 guest rooms including eight Suites and one Standalone Townhouse. Enjoy a unique and quintessentially quirky twist on a British classic, where no two rooms are the same—with stunning Mary Poppins views of London.
For the ultimate unique and quintessentially quirky twist on a British classic, where no two rooms are the same, boasting stunning Mary Poppins views of London.
The ground floor at GSY provides a beckoning trove of food and beverage outlets. Uncover classics with a twist, from the best ingredients, rooted in honest craft. 
From start to finish you will be treated as if you were the only guests in the hotel by the always attentive and unbelievably knowledgeable staff. The hotel is full of quirks and nods to the history of the building and all the personalities related to Great Scotland Yard and you will be so impressed by the fact that everyone knows so much about it.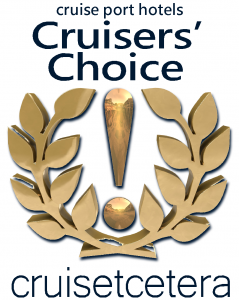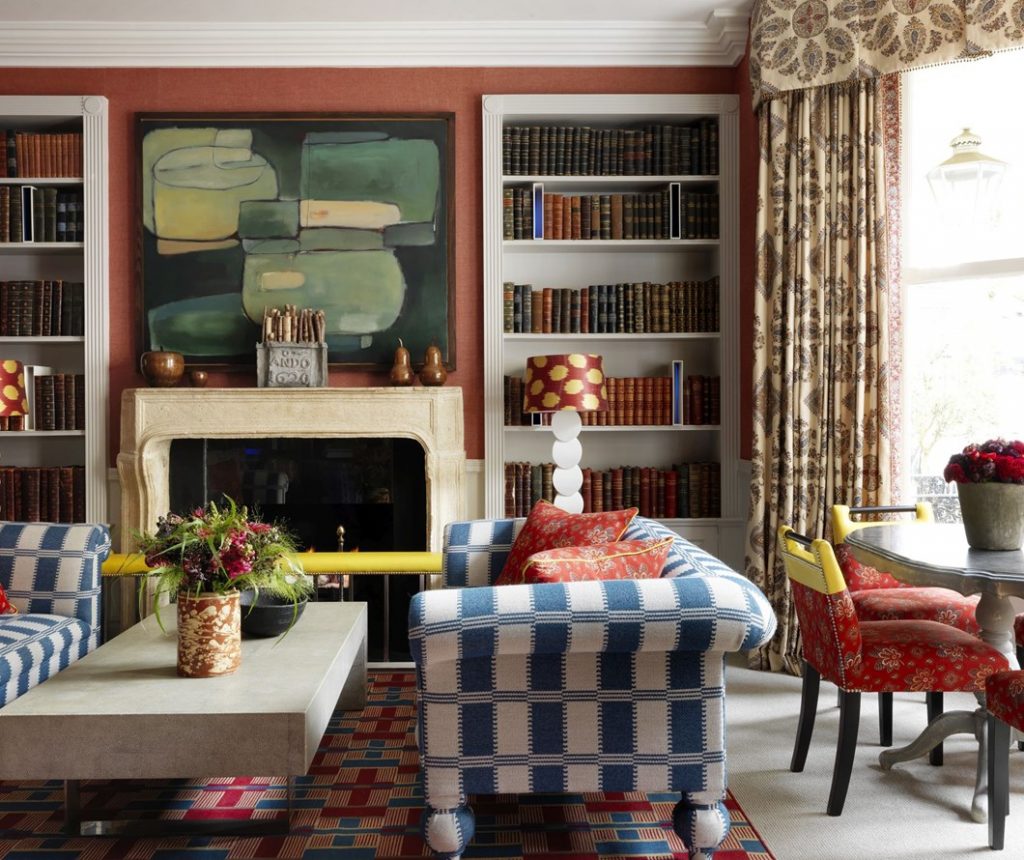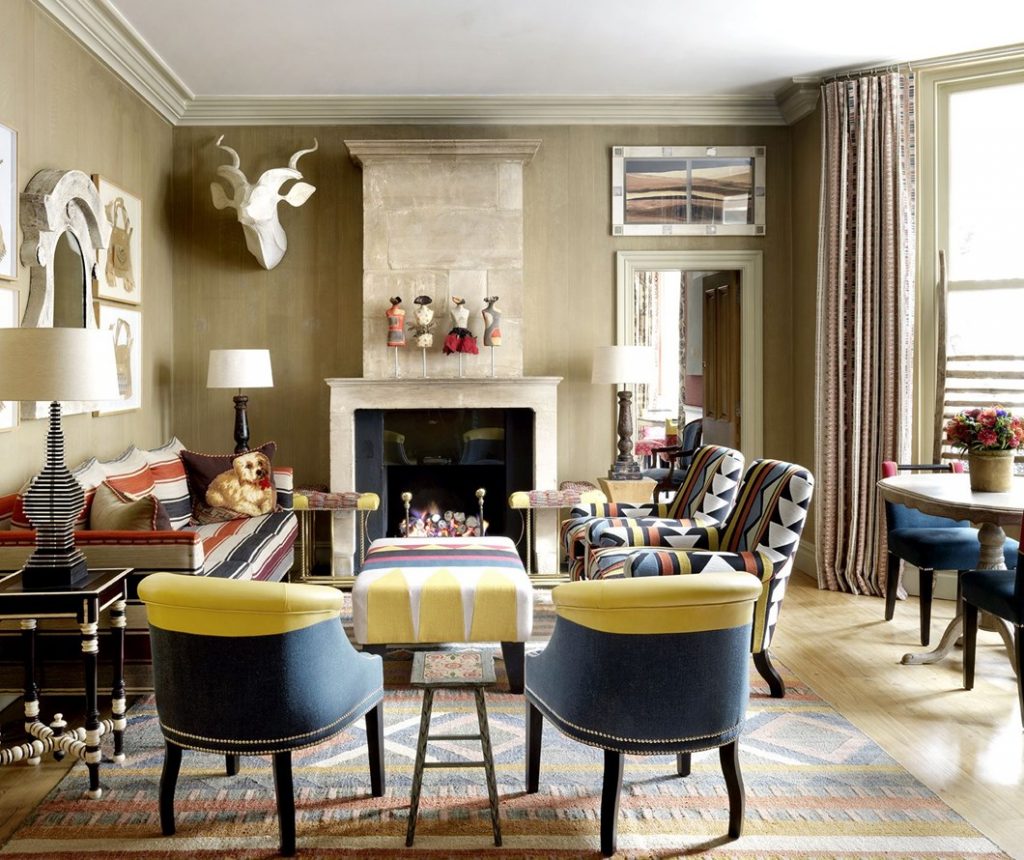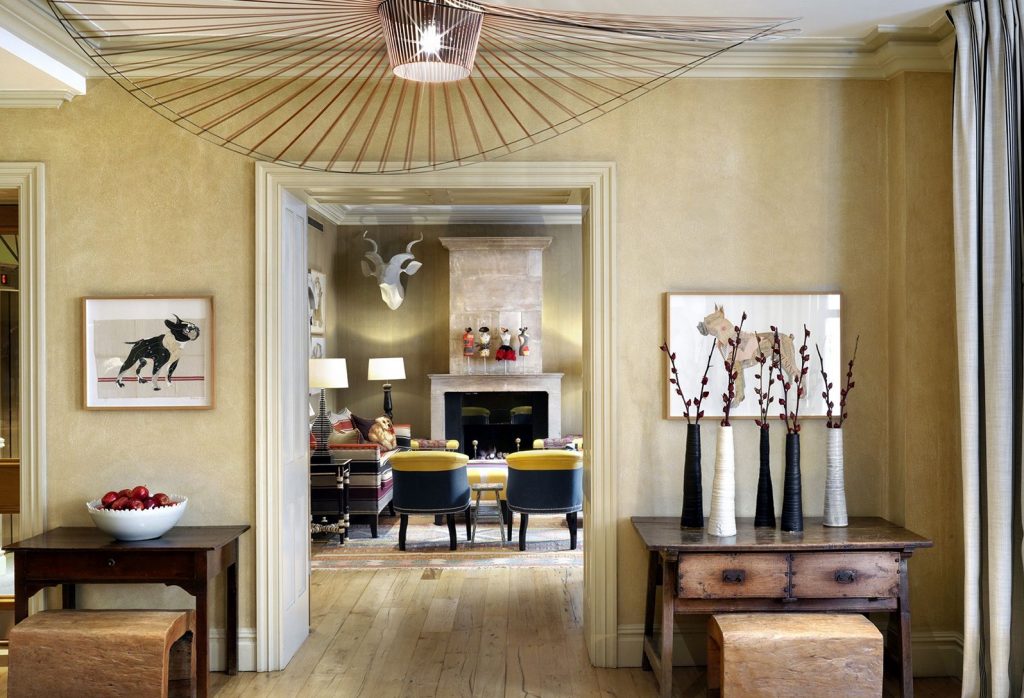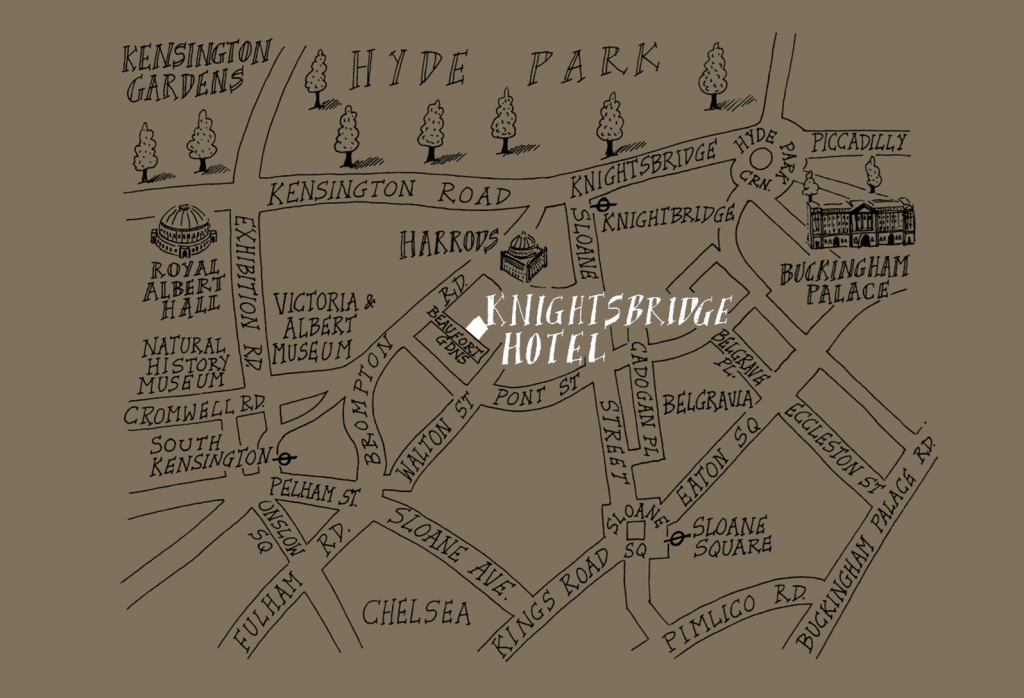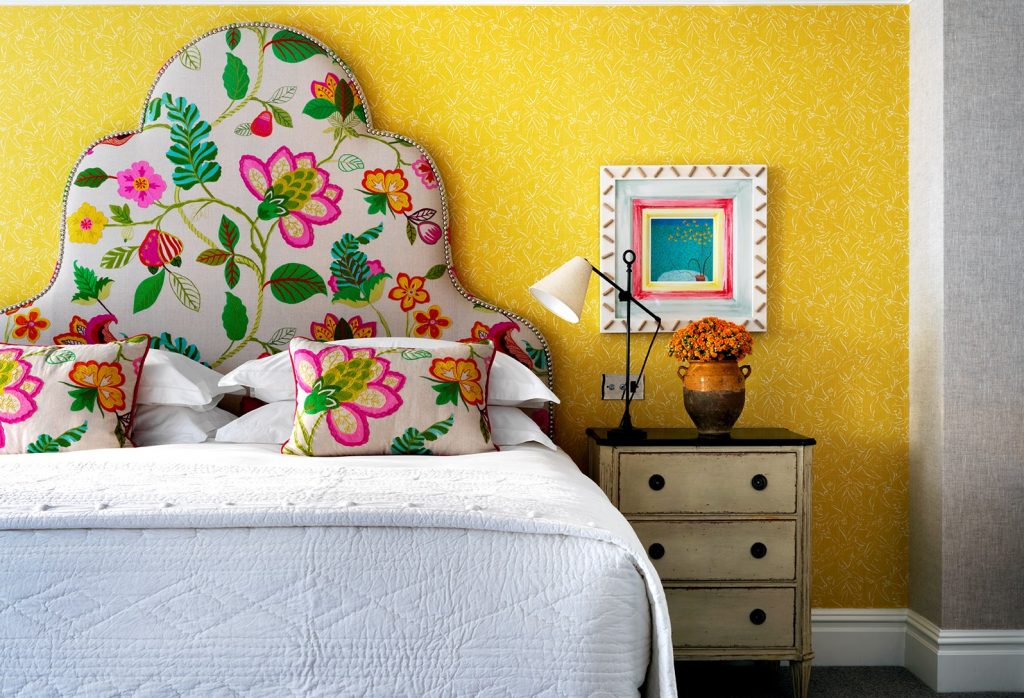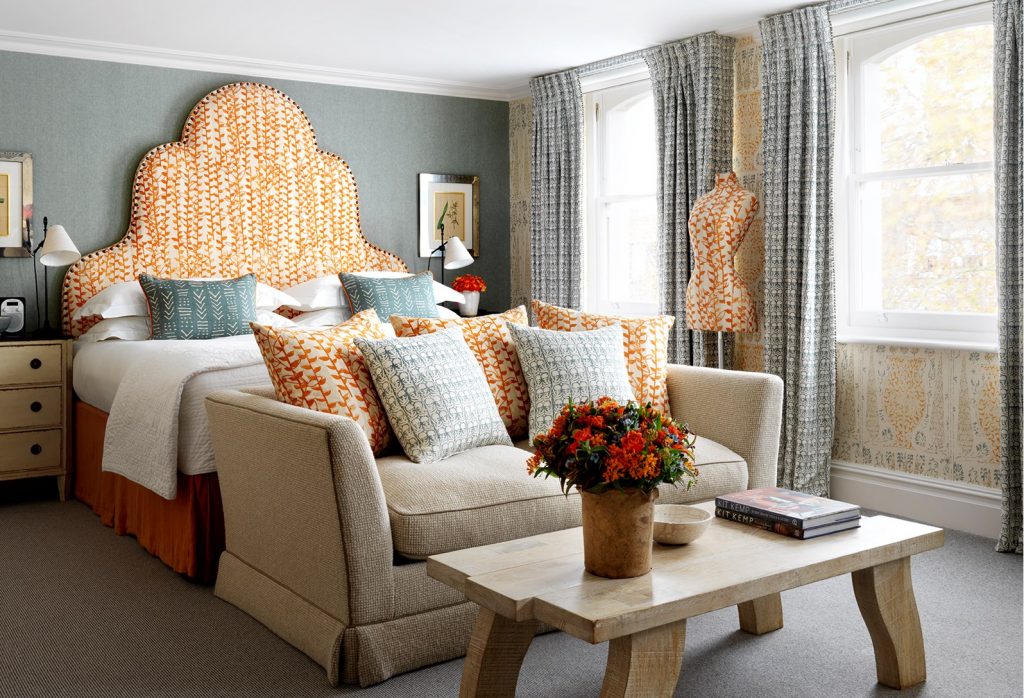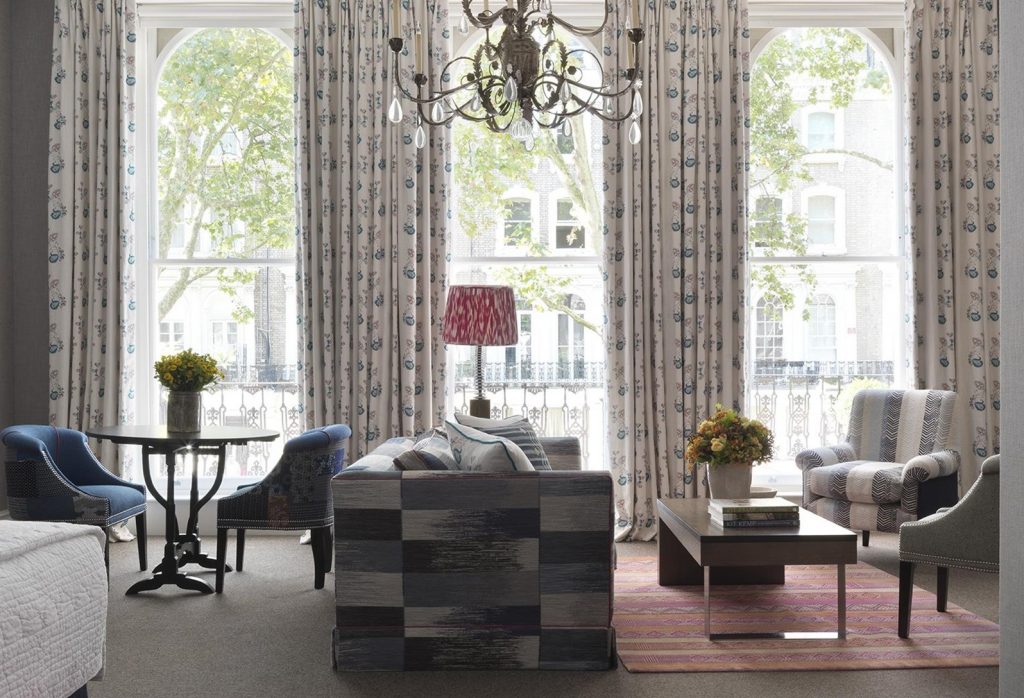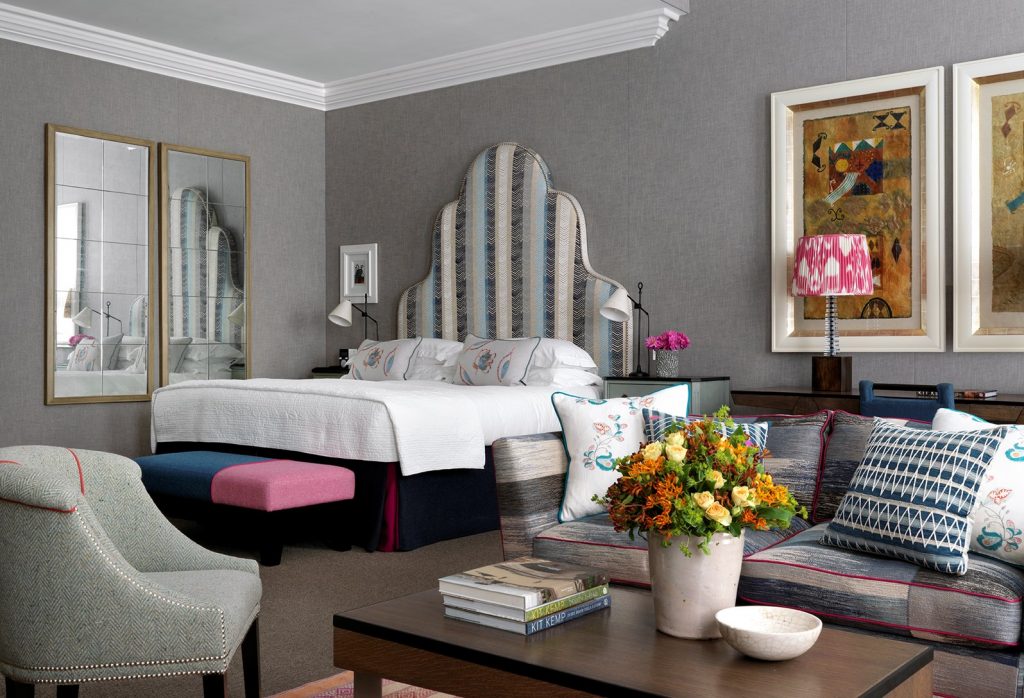 Knightsbridge Hotel is situated on a quiet tree-lined street in the heart of Knightsbridge
It provides all the facilities expected of a luxury hotel including concierge and high-speed wireless internet access.
Each of the 44 beautiful bedrooms and suites at the Knightsbridge Hotel has been individually designed by Kit Kemp in her fresh, modern English style. They are equipped with all the facilities expected of a deluxe hotel including WiFi, flat-screen tvs, and iPod docking stations.
Choose from the bright and airy Knightsbridge Suite with floor-length windows overlooking the leafy Beaufort Gardens or the vibrant and fresh junior suites.
The Luxury and Deluxe bedrooms are perfect for guests looking for a home away from home, each with a completely unique design brimming with personality.
The hotel has two beautifully designed rooms on the ground floor for the exclusive use of residents and their guests.
They are ideal for stylish entertaining or for quiet relaxation. Each has a working fireplace, a collection of original British art, specially designed fabrics and ceramics, and quirky book lights.
Situated in a quiet tree-filled street in the heart of Knightsbridge, Knightsbridge Hotel is minutes away from Harrods, Harvey Nichols, and the international designer stores of Sloane Street and Brompton Cross.
Hyde Park and the museums of South Kensington are all within a short walking distance – including the Natural History Museum, the Science Museum, and the Victoria and Albert Museum (V&A). The Royal Albert Hall, The Royal Court Theatre, and The Saatchi Gallery are also close by.
The area is also filled with some of London's most interesting bars, cafes, and restaurants.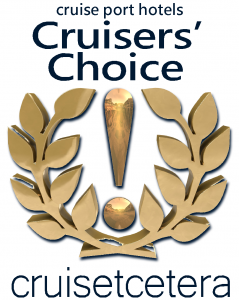 A slice of the city
The Marylebone is a 4-star hotel ideally situated in the very heart of the English capital, one of the most exciting cities in Europe. This splendid hotel is just a moment's walk from the buzzing Oxford Street and the trendy districts of Bond Street, Hyde Park, and Soho.
Its location in Marylebone village makes it a perfect base for those who want to explore central London, shop, or sightsee at their ease, whilst staying in one of the most cosmopolitan and stylish areas of the city.

The Marylebone has recently been refurbished to a high standard emanating the chic trendiness of its surrounding area. The ambiance of luxury and decadence is reflected in the stylish Parisian furnishings and fine Italian ceramics throughout the hotel. In the splendid ensuite rooms, guests have a range of facilities including Wi-Fi internet access and a flat-screen TV.

Other amenities at the hotel include a top-quality Bar and Restaurant where you can enjoy a delicious meal of locally sourced produce or a relaxing drink. Guest of  The Marylebone can also avail of the 16-meter swimming pool, gym, sauna, steam room, Jacuzzi, and dance studio.
Terrace Suites – The Harley/The Wimpole
With a fireplace and TV built into the wall, perfect-to-lounge-in armchairs, and a slate and cedar wood décor, the stunning covered terraces of these suites exude a Scandi cabin-like feel.  Inside, the extensive living area's contemporary furnishings and artwork lend an uplifting vibe. A large bathroom with a rain shower and TV complete the supremely well-appointed space. 
The chic, stand-alone entrance of 108 Brasserie, set at the back of the hotel on the cobbles of Marylebone Lane, and marked out by its striking awnings and brick red frontage, sets the scene for a continental type eatery. The menu classic but refined, whether at breakfast, lunch, or dinner.
The Cocktail Bar is The Marylebone's newest hideaway, a haven of warmth, elegance, and allure. Accessed via The Marylebone's main entrance and nestled away on the corner of Welbeck and Bulstrode Street, The Cocktail Bar launched in December 2017 and takes its design inspiration from the four seasons of the year. Each room responds to the natural light in each space from the fresh summer terrace, allowing that indoor and outdoor feel all year round, to our winter lounge, the coziest of the spaces enhanced by rich mohair and centered around the beautiful fireplace.
You can easily feel at home in this London hotel.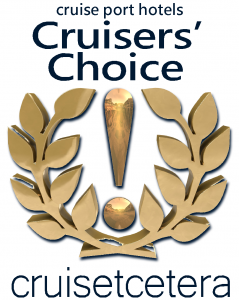 Masterpiece by Design. Dynamic by Nature
Originally opened in 1873, guests are welcomed with five-star amenities, spacious rooms, and superb service.
Every pet-friendly hotel room and suite combines a sense of elegant history with modern comfort and includes plush bedding, flat-screen TVs, ample desks, Wi-Fi, soaring ceilings, and inviting decor. Upgrade to a suite to enjoy expanded living rooms and access to exclusive amenities at our Chambers Club. Take advantage of the spa, gym, and stunning indoor pool.
When you are ready to explore, you'll appreciate the proximity to King's Cross Station, Camden Town, and the buzzing Granary Square. They are also near the Royal Opera House, The British Museum, Convent Garden, and much more.
The St. Pancras Renaissance Hotel, built on tradition, incorporates fine design details with unique historical suites, meeting and event spaces, and food and beverage outlets.
In the Chambers Wing of St. Pancras Renaissance Hotel London, the 38 Chambers Suites blend restoration and innovation. With Eurostar VIP Service and access to the Chambers Club included, each accommodation is a home-away-from-home in St. Pancras. Or, indulge in the contemporary luxury and lavish Victorian grandeur of the Signature Suites. Located in the Barlow Wing of this hotel, modern Barlow Rooms feature interconnecting options to cater to groups and families. 
St. Pancras Renaissance hotel is one for the curious, the adventurous, for those who see every journey as a chance to be inspired by the unexpected.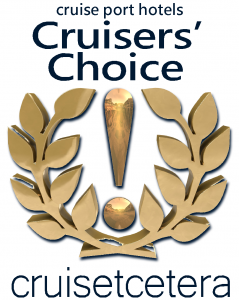 RETREAT TO LUXURY AT THIS 5-STAR HOTEL IN MAYFAIR, LONDON
Cindy C.; "We have stayed at the Grosvenor House Hotel across from Hyde Park on several occasions. We have taken Blackberry car service to the Dover port so I'm sure they would also go to the port in Southhampton. We felt the price for the car service was fair considering the length of the drive and the ease of not having to tote luggage for the cruise.
Reward yourself with 5-star service and luxury amenities at JW Marriott Grosvenor House London. Located on Park Lane in central London, this luxury hotel offers exceptional accommodations in a distinguished setting within the upscale neighborhood of Mayfair. Park Lane is just moments from Hyde Park, Oxford Street, Buckingham Palace, and more.
Make yourself at home in the luxury hotel rooms and suites, featuring 5-star amenities like plush pillowtop beds, marble bathrooms, and high-speed Wi-Fi access.
Savor delicious dining at JW Steakhouse or meet friends for cocktails at Red Bar and the Bourbon Bar. Gather for afternoon tea in the Park Room. Maintain your workout routine in the modern fitness center. Discover our renovated ballroom, our sophisticated Executive Lounge, and additional upscale venues for your next special occasion. Explore London with ease via Mayfair's nearby tube stations and Paddington Station, just moments from the hotel. A stay at JW Marriott Grosvenor House London is truly a remarkable one.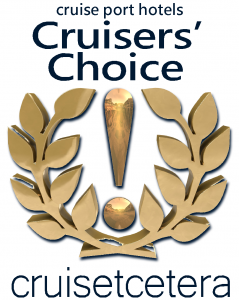 A 5-star hotel in the heart of Knightsbridge London, near Harrods and Harvey Nichols
Thomas Wayne W.; "I recommend the Capital Hotel! Great!"
As one of London's first boutique hotels, they are proud members of Pride of Britain and Small Luxury Hotels of the World. The Capital Hotel, Apartments & Townhouse prides itself on being the epitome of authentic British hospitality, through their passionate staff who are dedicated to meeting your every need throughout your stay.
The 5-star hotel near Harrods was awarded Best Hotel and Best Business for Customer Service at the Royal Borough of Kensington & Chelsea Business Awards 2018.
At The Capital Hotel, all of its elegant rooms are individually designed and classically decorated with original art and antique furniture adding to the already quintessentially British atmosphere of the hotel. For guests choosing to stay a little longer, you can experience the Capital Apartments with en-suite facilities and self-catered kitchens making our 5-star hotel apartments the perfect London residence, with the added benefit of being able to access all hotel facilities. Choose from our studio apartments or go all out and treat yourself to our three-bedroom penthouse.  For the more modern traveler, the twelve key Capital Townhouse offers unmatched comfort, style, and convenience from its off-the-street entrance separate to the main hotel. 
Discover the award-winning Restaurant at The Capital, the hotel's famous English Afternoon Tea, or the extensive whiskey collection at The Capital Bar. With Knightsbridge tube station only a stone's throw away from the hotel we are in a fantastic location for you to get to all of London's landmarks and attractions.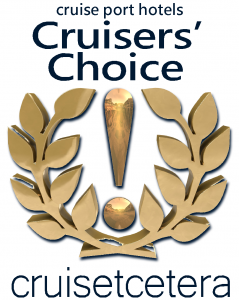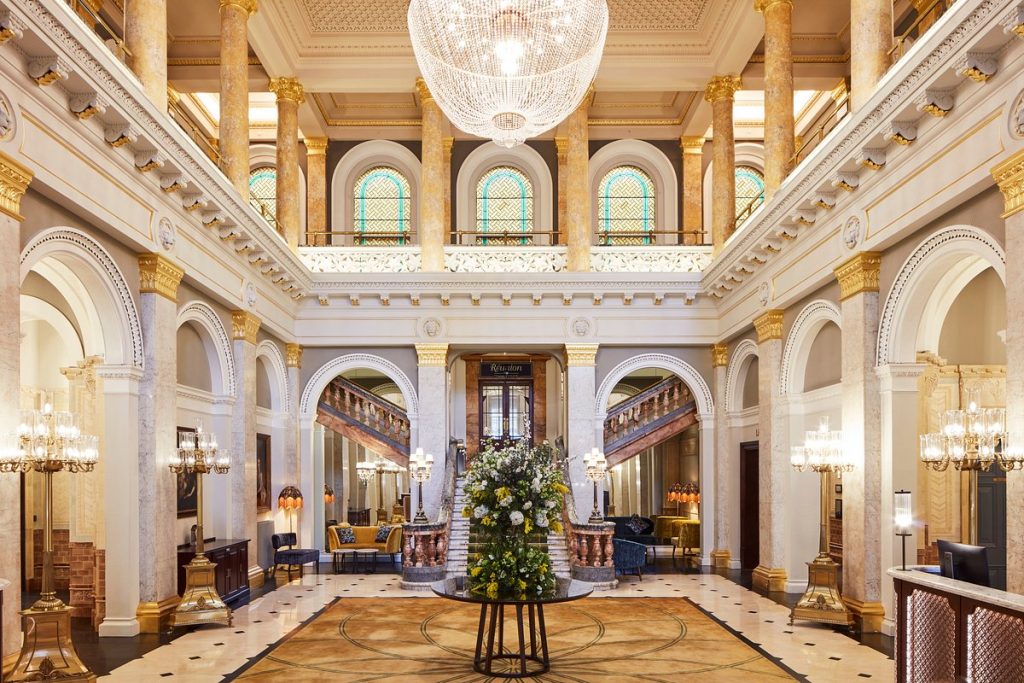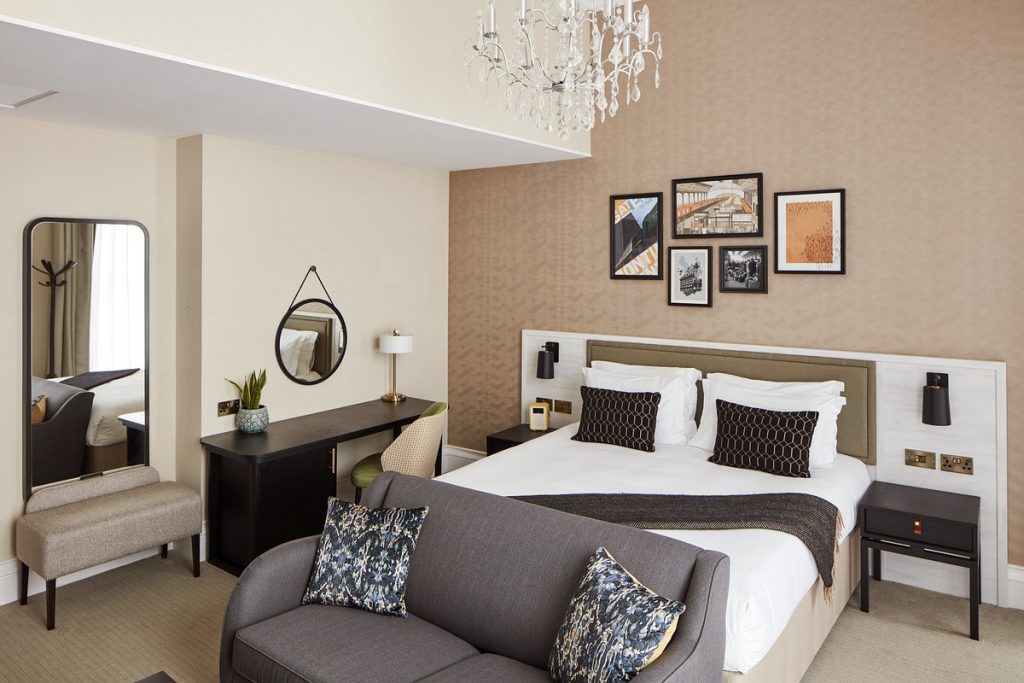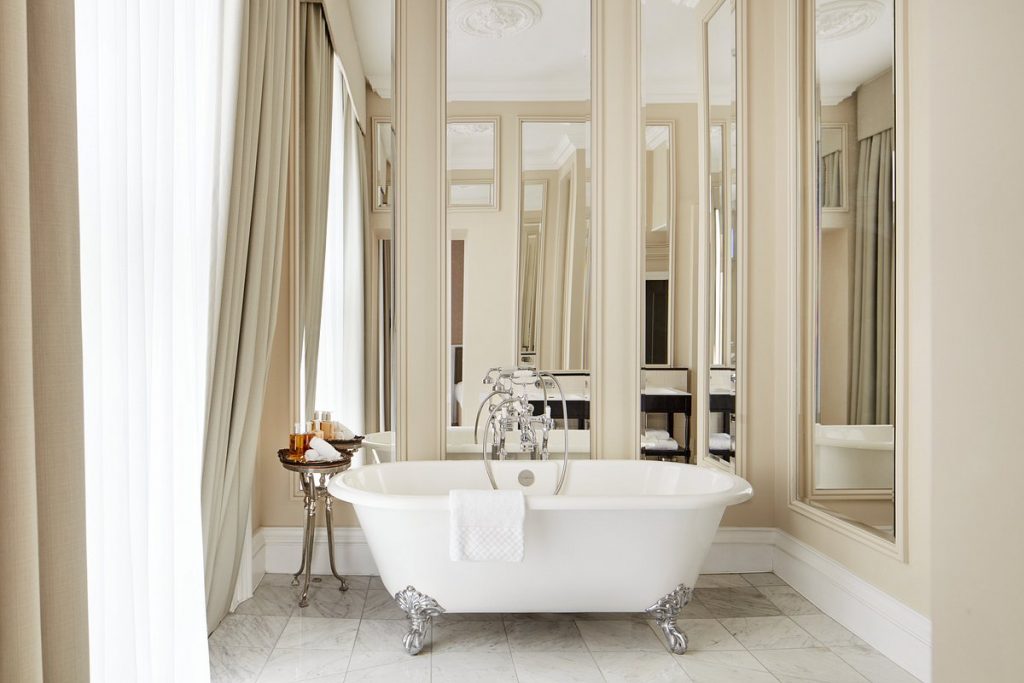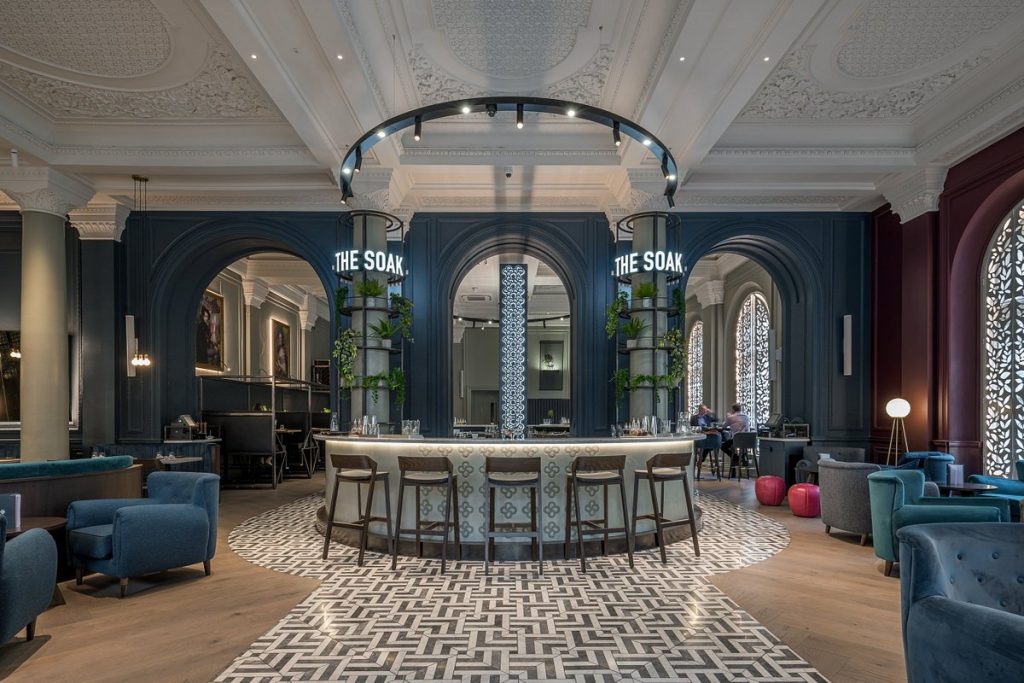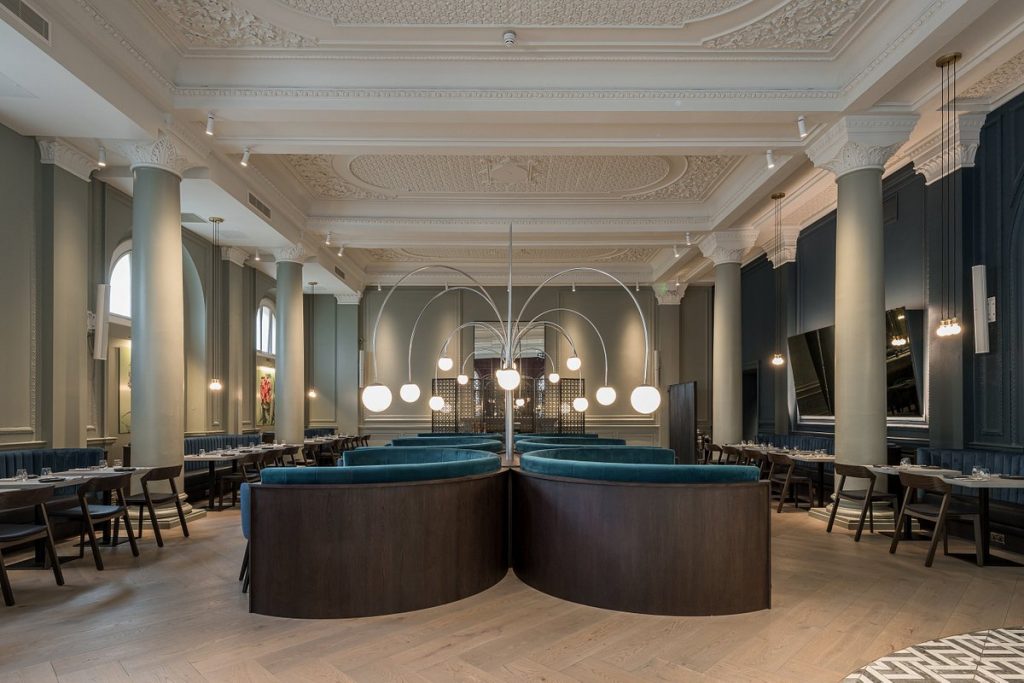 Mary M.; "We stayed at the Clermont Victoria Hotel. It is attached to Victoria Station which is great for transportation and has restaurants and fast food kiosks … bonus – you don't even have to go outside to get there. It is also centrally located … we walked to Buckingham Palace, parliament, etc. Also, it is only a block or so to the bus depot where you can take the Princess transfer to the ship."
Designed by James Thomas Knowles and opened in 1862, this is the beautiful and historic Grade II listed railway hotel in Victoria station.
It boasts direct access to Victoria Station from the concourse and links to the Circle, District, and Victoria underground lines.
You can get to Gatwick on the express in half an hour. The Apollo Victoria Theatre by foot in just seconds. And London's most famous landmarks including Buckingham Palace, Hyde Park, Big Ben, Houses of Parliament, and Westminster Abbey in mere minutes.
Where the hotel becomes your home. Rooms that feel reassuringly familiar; cozy but never cluttered, and yours from the moment you step inside.
Complete with comforting furnishings and bathed in natural light, our rooms in Victoria marry contemporary design with period charm, featuring all the everyday essentials required to truly unwind.