Best cruise port hotels as picked and recommended by members of our groups: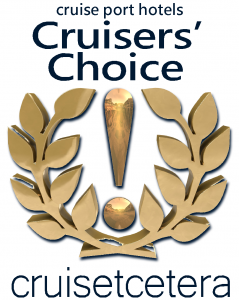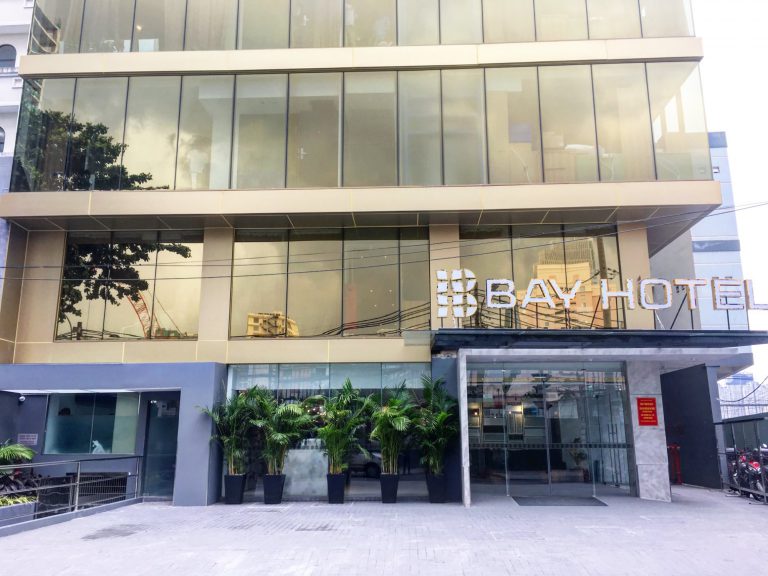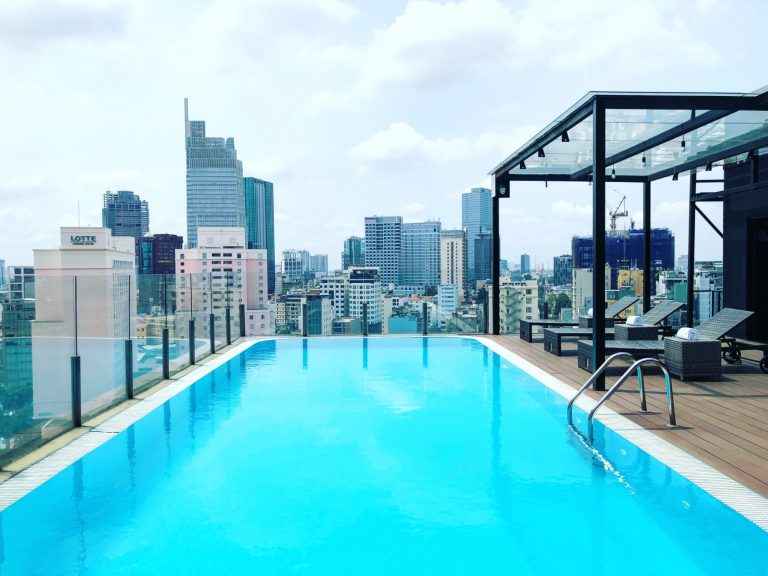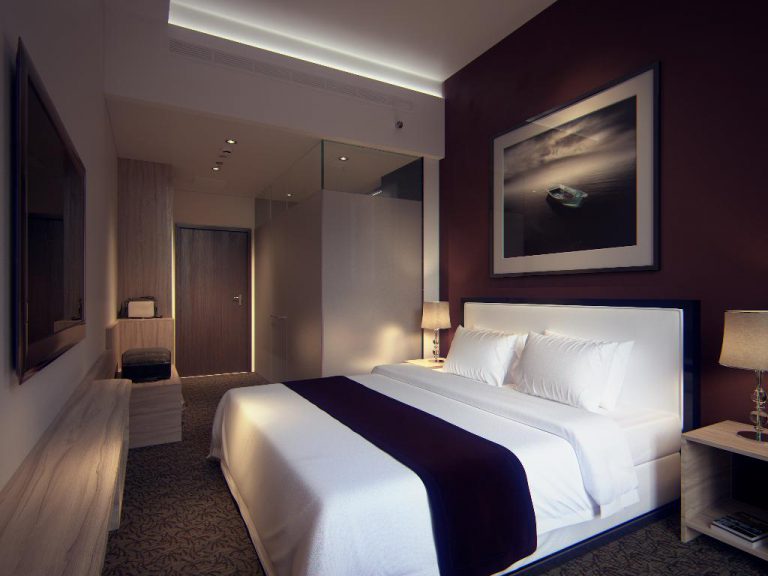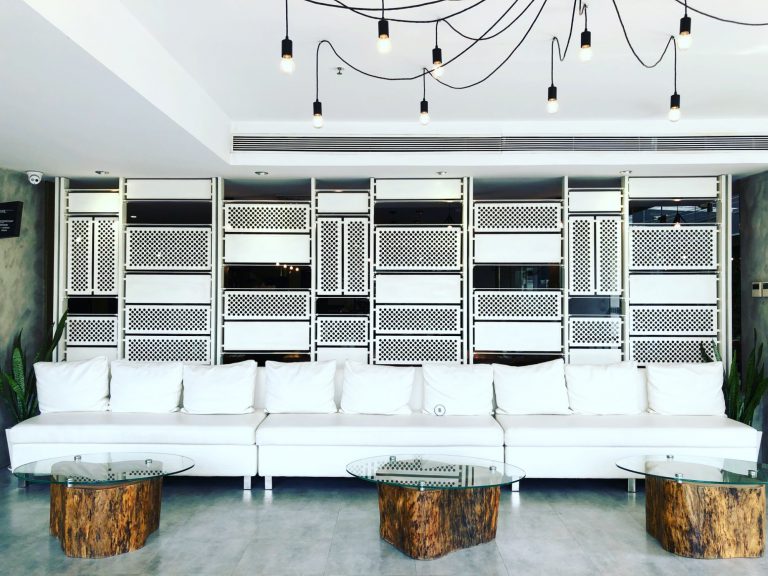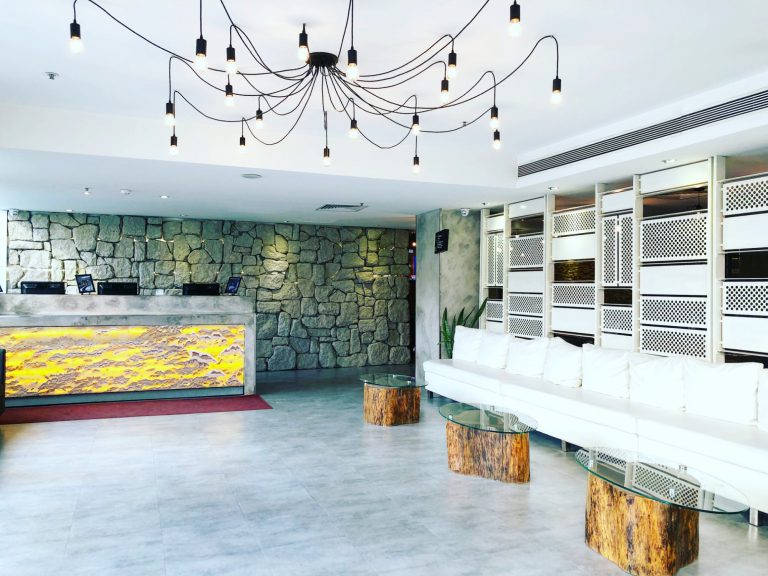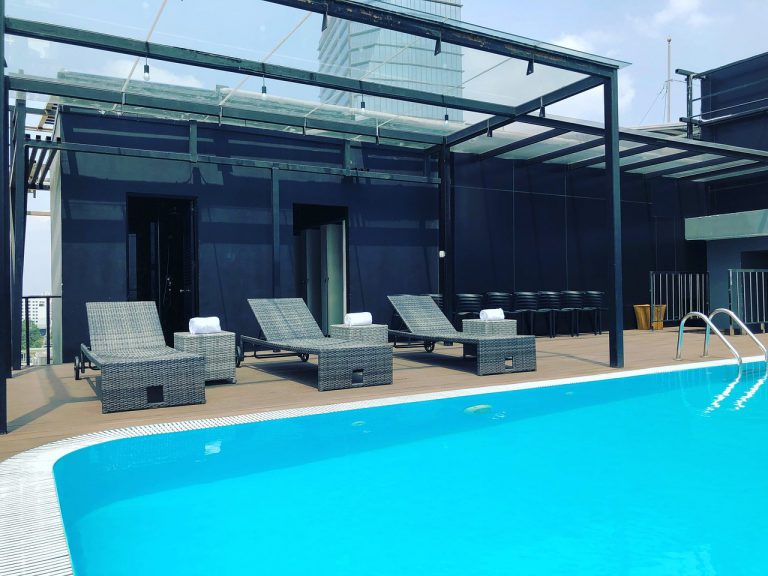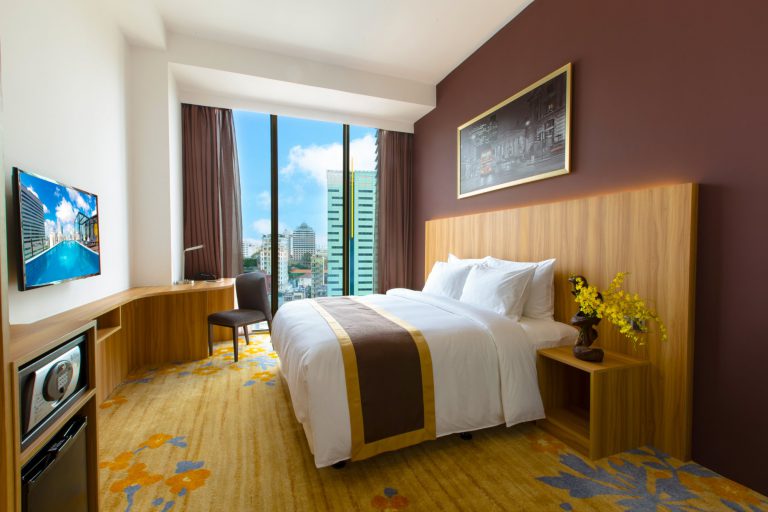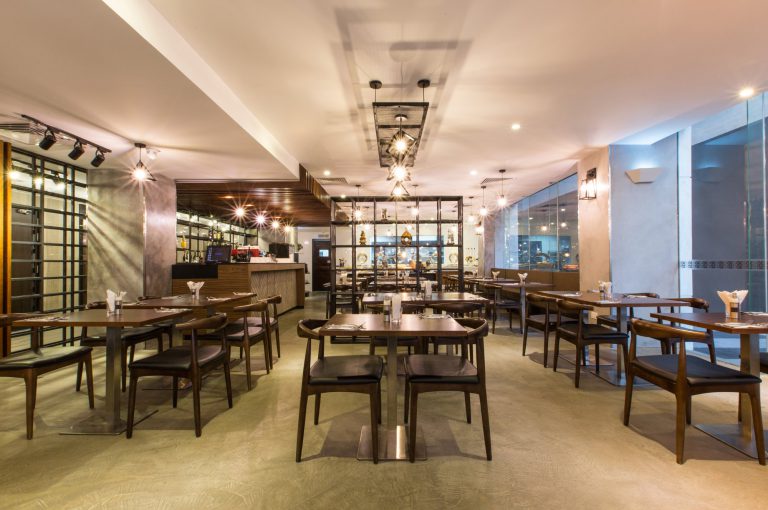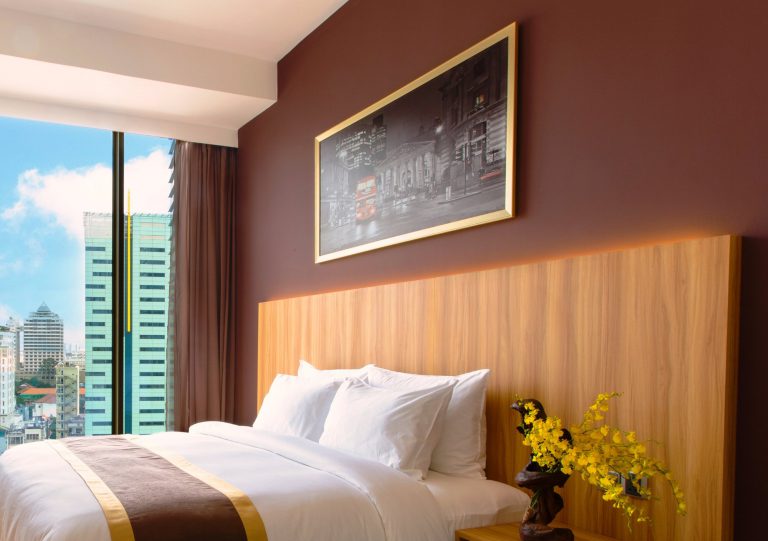 Tailored to impress
Lisette R.: "Good hotel with good location, well- equipped and strong wifi. The room's facilities are modern. The bathroom is so spacious. I like this hotel and will be back here soon. I will introduce it to other guests. Highly recommend."
Henry K.: "Very very nice little hotel close to the river and at walking distance to many sights. The rooms are not very large but are very clean and have everything you need. Comfortable bed and a great shower. As a nice bonus, the minibar is included in the room price. Breakfast is plentiful and delicious with eastern and western dishes. The rooftop restaurant/bar has great staff and excellent Japanese influenced food.
"
An inviting retreat in the heart of the city: The 251-room Bay Hotel Ho Chi Minh opened in the first quarter of 2016, after the successful inception of its previous sister property, the largest executive boutique 333-room Bay Hotel Singapore (sold in Q3 2019).
Tailored to impress cruise travelers with a boutique service philosophy and the urbanites' comfort in mind, Bay Hotel Ho Chi Minh is primed to lend a distinguished appeal and render an unparalleled service in the heart of the city, District 1.
The 16-story hotel features a bevy of pleasures for minds to unwind from a stylish restaurant, rooftop pool, and bar facing the Saigon River.
The Baycomfort luxe bedding experience transcends the 13 Suites,13 Business Rooms, 164 Deluxe Rooms, and 61 Superior Rooms, working in unison with the timeless décor and well-appointed amenities to provide all with a haven of rest and an escape from the bustling city. To further enhance your experience, the digitally savvy traveler will be cocooned around complimentary WIFI all day, replete with a complimentary mini-bar with daily replenishment.
Chic Asian Flavours, as the name says it all, epitomizes stylish, casual dining redolent of flavors from Asia, accentuated with all-time favorites from Asia's culinary capital, Singapore. The restaurant exudes clean minimalism, making it an exceptional dining environment for the food aficionados!
'Centrally located, walking distance to markets, rooftop pool, and breakfast included."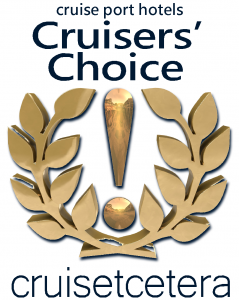 A theatrical, ornate ode to decadence in Ho Chi Minh City
Georgia: "Over The Top Luxury.

As Gaudy as it gets… Think Liberace & Versace. This is my second stay at this property, and whilst it's raised considerably in price since my first stay, it's still a beautiful hotel, in the midst of a beautiful (and chaotic) city."
The Reverie Saigon has debuted as the most spectacularly extravagant hotel in Vietnam and as the one and only member property of The Leading Hotels of the World in all of Vietnam.
Taking pride of place on the topmost floors of the landmark Times Square Building in prestigious District 1, the much-lauded hotel presents world-class hospitality with its impeccable service and its unique celebration of Haute Italian design and inimitable luxury.
Transcending expectations of a place to a modern-day exploration of fanciful splendour, the sky-high Reverie Saigon offers an incomparable perspective on the city with its spectacular views.
There is only one Saigon, and there is only one Reverie – culminating in one of Southeast Asia's most dynamic and colorful destinations. You've never seen or experienced Vietnam like this before…
There's nothing plain or simple at The Reverie Saigon within Ho Chi Minh City's towering 39-story Times Square Building in the electric District 1. This business and tourist hub rarely sleeps, and this sleek sky-high hotel allows you to find peace in the heart of it all.
More specifically, The Spa at The Reverie Saigon, an oasis of marble-walled, wooden-clad, leather-lined serenity spread across 1,200 square meters over the sixth and seventh floors. Areas include 12 treatment rooms, men and women's steam, and sauna facilities, a beauty salon, and a hair salon. Plus, an outdoor pool and open-air Jacuzzis. Before therapies begin, a preliminary consultation with a spa therapist tailors each signature treatment to your personal needs. The likes of which use holistic, Southeast Asian spa traditions and Western-inspired aromatherapy best used in conjunction with The Reverie's fitness center stocked with TechnoGym and state-of-the-art cardio equipment. Viewed from the fitness center is the free-form pool, which at 6 pm each day plays an underwater light show.
But for views of the city, take a center-stage seat in your guest room or suite from the divine confines of an Italian-styled retreat. Unrivaled outlooks over either the Saigon River or dazzling city skyline layout before you. European inspiration is also found in The Reverie's array of restaurants from the all-day brasserie, Café Cardinal, and the Asian Royal Pavilion to trattoria-esque The Long @ Times Square to R&J, a romantic dining room that champions home-style Italian cooking.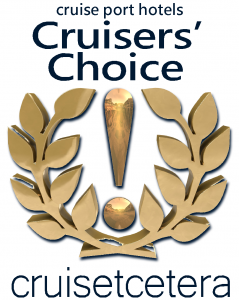 authentic modern Vietnamese
Mark D.: "I spend over 250 nights a year in five start hotels. The service in this hotel strikes the perfect balance between being unobtrusive but exceptional in every detail."
Mona P.: "You get what you pay for with this luxury hotel. The location – perfect. The decor – gorgeous, classic french colonial. The rooms – huge, huge bed, huge bathroom, Nespresso machine with takeaway cups – it's got it all. The food – outstanding. The pool – the most comfortable sunbeds I've ever laid on, the perfect large pool at just the right temperature, free fruit infused water throughout the day, frozen fruit lollipops served too (lovely touch), areas in the sun and shade aplenty"
Discover urban luxury with a combination of sophisticated design, handcrafted details, and modern-day comforts at Park Hyatt Saigon. Enjoy the world-class restaurants in Ho Chi Minh City and the tranquil spa. Park Hyatt Saigon looks forward to welcoming you with warm and dignified service for the ultimate personalized luxury experience.
The only thing keeping the Park Hyatt Saigon off the list of historic Ho Chi Minh City landmarks is the fact that it's brand new. But give it time. Not only is it already by a long way the top hotel in town, but its classic colonial-style facade fits seamlessly into the city's central Lam Son Square, as though it had always been there.
When you see a chain's name over a hotel's door you generally know what to expect, for better or worse — in this case, it's for the better, as the Park Hyatt can be counted on to deliver subtly stylish modern-classic interiors, along with first-class facilities, and in-room amenities that are state of the art. Nods to French-era Saigon abound, from the understated to the explicit: there are period details in the décor, and the walls are hung with black-and-white photos of the city.
In-depth renovations have substantially enhanced the physical comforts of the place. There's room here for a top-end spa and an outdoor swimming pool surrounded by a landscaped garden, and two restaurants: Square One is authentic modern Vietnamese and Opera is an impressive Italian trattoria.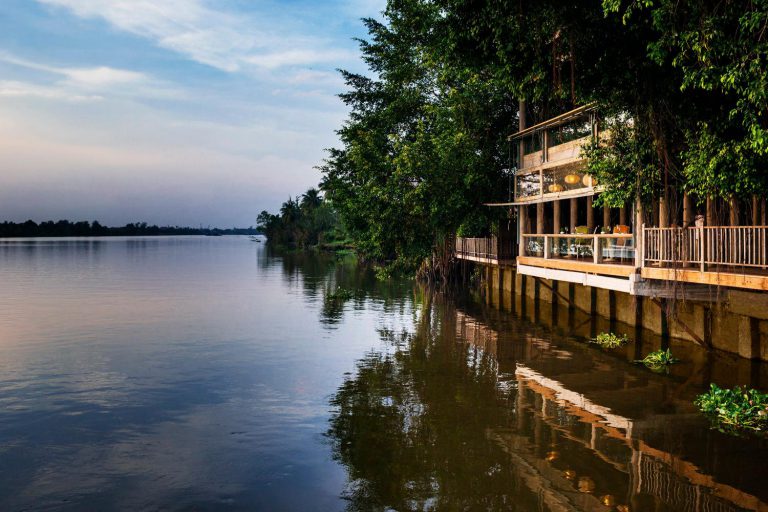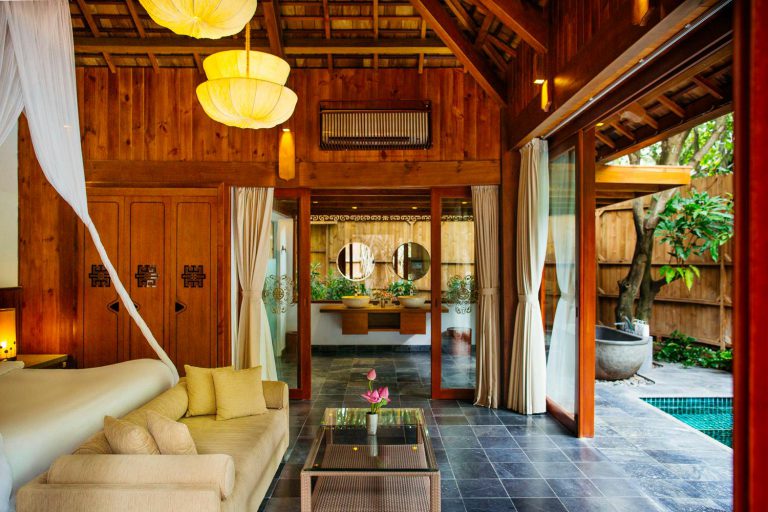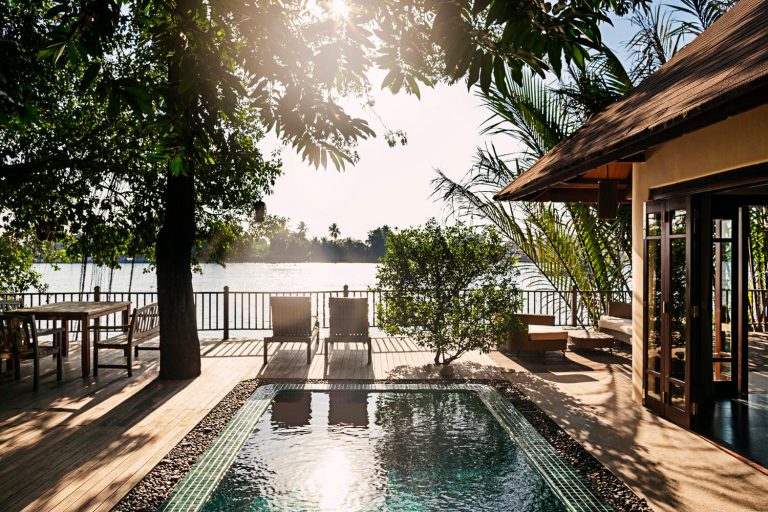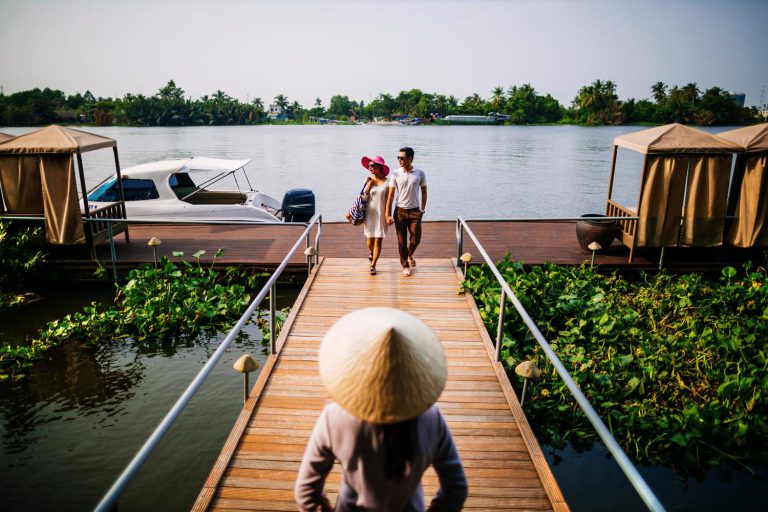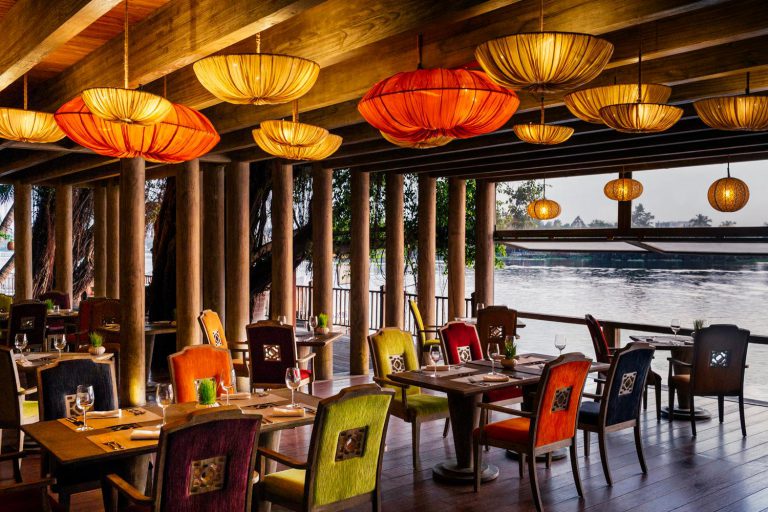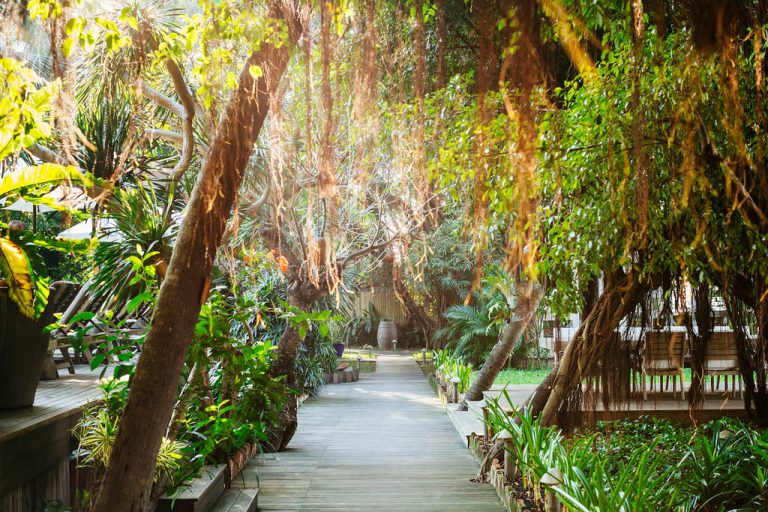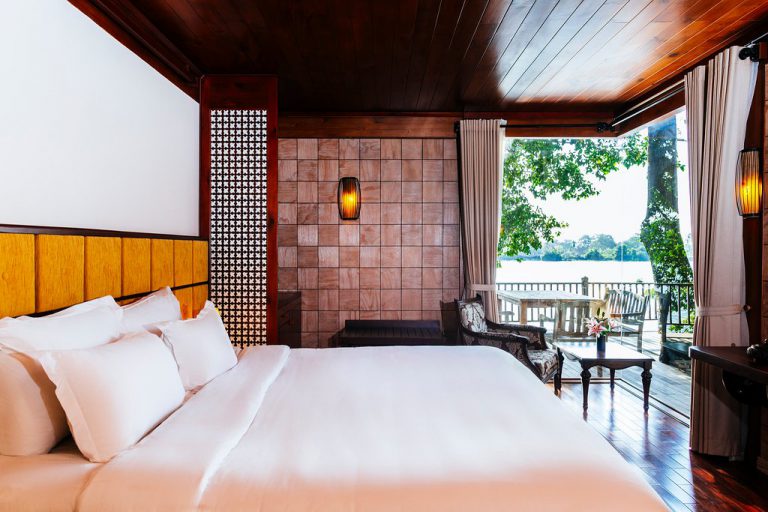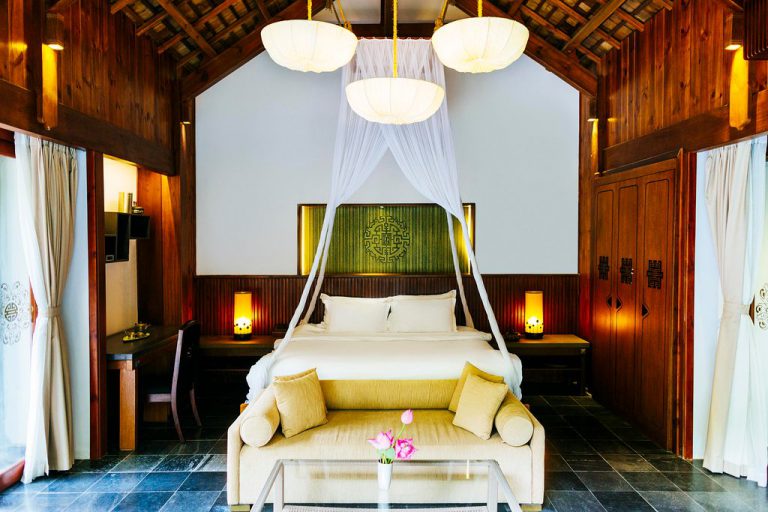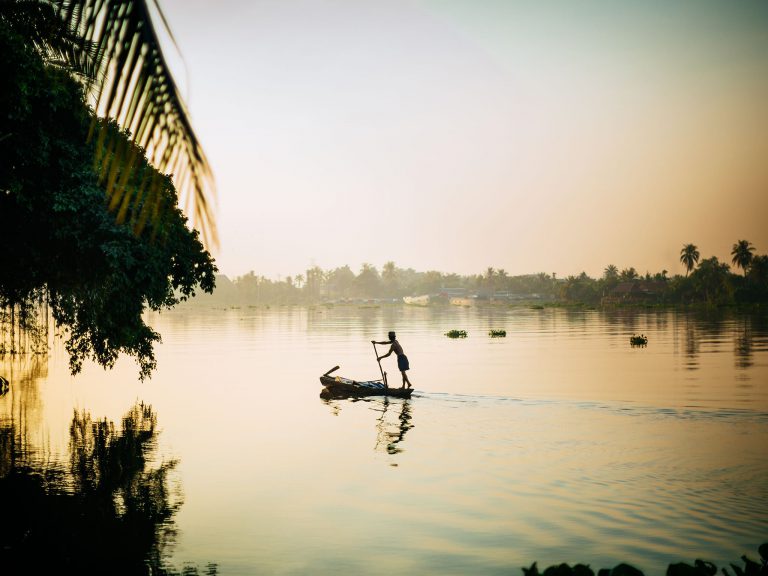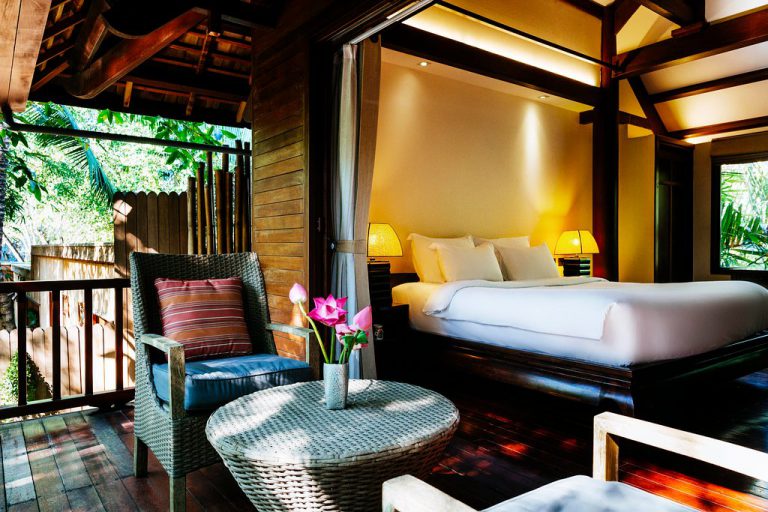 privacy, serenity, and exclusivity
Nestled under a shaded tropical canopy, An Lam Retreats Saigon River is a 20-minutes boat ride from Ho Chi Minh City's busy center. Ashore the peaceful Saigon River, this retreat offers an enchanting blend of privacy, serenity, and exclusivity.
With 19 spacious suites and villas spread across a lush garden, the delicious Western and Vietnamese restaurant, luxurious spa, and meditative plunge pool make for an idyllic escape.
They offer a bespoke butler service to take care of every detail of your visit. 
In the heart of Old Saigon, there's a wrought-iron footbridge with a charming name — Cầu Mống or Rainbow Bridge — that was built by Gustav Eiffel in 1882, just a few years before the French architect designed his iconic tower for the 1889 Exposition Universelle. Today it's a historical landmark and a favorite venue for photographers and romantics. It's also the starting point for your stay at An Lâm Retreats Saigon River.
Yes the hotel is located twenty minutes away from here, mind you, but you'll get there by boat, and that boat departs from Cầu Mống Pier.
Getting there is half the fun, as they say, and you might agree with the sentiment as the speedboat zips along the tributary and merges onto the Saigon River. But that's before you've actually seen the hotel. A short ride upstream, on a curving, a lushly forested stretch of shoreline, you'll spot the wooden dock of An Lâm Retreats Saigon River. That trip was nice, you might think, but it's decidedly not half as fun as the experience of staying the night at the destination. The boat, after all, didn't have a personal butler or a private plunge pool. Or a king-sized four-poster bed with a canopy.
Quiet and elegantly appointed, An Lâm Saigon River has the feel of a private retreat with the amenities of a luxury resort. It's relatively small, with suites and villas (they call them "sanctuaries") generously spaced out amid tropical gardens. All are outfitted in natural wood and stone, with private sun decks facing the river or forest, and the occasional modern armchair or table designed by An Lâm. (Lâm is the hotel's owner, but in another life, he was a furniture maker, and the hotel was his private residence.) Wi-fi access and in-room entertainment systems with film libraries come standard, as does round-the-clock butler service. Pool Suites, as the name says, come with private plunge pools, and on the highest end of the, An Lâm spectrum are a pair of villas whose assets are self-explanatory: the Riverfront Pool Villa and the Sunset Villa.
Also, the riverfront is Tram's Cookery, an indoor-outdoor restaurant with Vietnamese and international dishes made from local and organic ingredients. It's a fine place to unwind after a busy day of sightseeing and shopping in the city – the speedboat leaves for Old Saigon three times daily — or to rouse yourself after a busy afternoon of lying on a circular chaise lounge beside the swimming pool.
a chic boutique hotel
Embark with Hôtel des Arts Saigon, MGallery on a journey back in time to Vietnam in the 1930s to relive the romance of this bygone era while luxuriating in all the comforts of the 21st century. Combining the classical charm of French Indochina with a sense of timeless chic, the hotel is as much an art museum as a 5-star boutique hotel. The hotel blurs the boundaries between a hotel that is simply a luxurious escape and one that creates a memorable lifestyle experience for its discerning guests.
Located in city centers or popular tourist areas, all the hotels in the collection enjoy exceptional locations, offering guests a unique trip.
This chic lifestyle 5* boutique hotel will offer you a distinguished service for you to feel at home while away from home. The Hotel is situated a minute away from the diplomatic area and a minute away from the Notre Dame Cathedral.
Featuring a restaurant and an outdoor pool, Hotel Des Arts Saigon Mgallery Collection offers pet-friendly accommodations in vibrant Ho Chi Minh City.
Each room is air-conditioned and has a flat-screen TV with cable channels. Some units have a seating area where you can relax. All private bathrooms are fitted with a shower. Slippers and free toiletries are provided for your convenience. Free Wi-Fi is available in all rooms and throughout the building.
You can enjoy a drink in the on-site bar. The property's reception is open 24 hours a day.
Diamond Plaza is 200 meters from Hotel Des Arts Saigon Mgallery Collection, while Notre Dame Church is 400 meters away. The nearest airport is Tân Sơn Nhất International Airport, 3.7 miles from the property.
tranquil and relaxing
Enjoying a fabulous location on the banks of the Saigon River, Villa Song Saigon is set in an elegant colonial-style villa, originally built in the early 1930s. After a thorough and painstaking renovation, this magnificent property offers luxurious boutique accommodation, fine cuisine, and a range of bespoke services in a unique, tranquil riverside location.
Although it is just a short boat or bus ride from the center of Ho Chi Minh city, Villa Song Saigon is an oasis of calm, far from the noise and bustle of the center. Ideally placed for tranquil, relaxing visits to this fascinating city, Villa Song Saigon offers great views of the river and is surrounded by lush green gardens. Boasting a large outdoor pool, the hotel also has a fully-equipped fitness center, and guests can enjoy a number of soothing or invigorating spa treatments in the wellness area.
The Villa's restaurant, Bistro Sông Vie, offers all-day dining with a unique menu of eclectic western, Asian, and Vietnamese dishes. Guests can dine indoors or on the outdoor terrace overlooking the river, while the Sông Vie Bar is an elegant, sophisticated spot for aperitifs, after-dinner drinks or simply unwinding in its intimate setting, with an excellent range of wines, spirits, champagnes, and beers.
Villa Song Saigon is a Unique Luxury Riverside Boutique Hotel with 23 unique, beautifully appointed rooms and suites, which is located in District 2, Ho Chi Minh City. No two rooms are the same. Suitable for not only romantic getaways and family get-togethers but also corporate retreats. Start your journey with complete relaxation in the boutique hotel rooms, or rejuvenate in the in house Spa. Enjoy Asian culinary favorites and delicious International modern cuisine, paired with a thoughtful selection of wines and beverage choices at Bistro Song Vie, all coupled with a stunning view of the Saigon River!
A complimentary shuttle service is available to the city center.
when you have a special request or can not find your hotel, you want a cheaper option or you have any questions? please contact us and we will send you a new top 3 based on your choice.
by e-mail: GERT@CRUISETCETERA.COM