Best cruise port hotels as picked and recommended by members of our groups: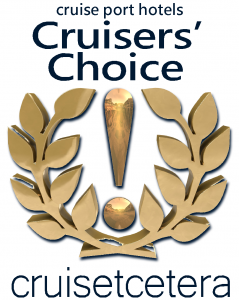 just far enough outside the thick of it all to provide a properly oasis-like experience
Set in a quiet leafy crescent in the exclusive West End of Edinburgh, only minutes from the main attractions, The Bonham provides guests with luxurious, fully refurbished rooms and suites. Many rooms offer stunning views either over Drumsheugh Gardens or looking North over the New Town towards the Firth of Forth and the Kingdom of Fife.
Welcoming lounges and a stylish restaurant and bar make the most of the beautiful interiors of the original houses and look over the peaceful Drumsheugh Gardens which guests have full access to during their stay. 
Surrounded by the stunning backdrop of the magnificent Scottish capital, they look forward to welcoming you to your new home away from home in Edinburgh. 
The Bonham is home to an extensive art collection, comprising over 35 exquisite paintings, ornate chandeliers, and light fixtures from the 18th and 19th century and one-of-a-kind items from Tiffany.
Every one of the beautiful and luxurious bedrooms has benefitted from an extensive refurbishment, ensuring guests have every comfort available to them. 
Classic fabrics and colors have been used throughout to reflect the stunning Georgian and Victorian interiors of the 3 townhouses that make up the Bonham Hotel.
 
Intricate features such as original cornicing and wood paneling have been complemented by the full redesign of all bedrooms, including the addition of a stunning collection of Chandeliers throughout, new bathrooms and furnishings, and décor. 
All rooms come with super comfortable Hypnos beds, luxurious bed linens, Mini fridges with complimentary water & fresh milk, welcome trays with tea and coffee, a Segafredo Espresso Machine, and bathrobes & slippers, and of course complimentary Wi-Fi.
The Bonham Hotel is conveniently located in the West End of Edinburgh city center.
If you would prefer a private driver to meet you at the airport and drop you off directly at The Bonham we will be more than happy to arrange this for you, one of the companies we highly recommend is Ecosse EV.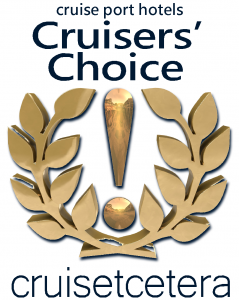 Pure Scottish indulgence – A unique boutique hotel located in the heart of Edinburgh
Welcome to Nira Caledonia, a beautiful boutique hotel that indulges all of life's luxuries. Located in the former home of Christopher North, a 19th-century essayist and hedonist who lived life to the full, we stay true to the heritage and encourage guests to make every second count.
You can find this boutique hotel in the center of Edinburgh's UNESCO World Heritage site, tucked away down a serenely calm cobbled street. They are just a short stroll to Princes Street, meaning that we are perfectly placed for exploring all the city has to offer. Whether you're visiting for the legendary Edinburgh Festival, to watch the Tattoo, or to shop until you drop, Nira Caledonia has everything you need for a cultural city break and a great start to your cruise.
Full of character, the spacious rooms and suites combine modern amenities with stylish, antique furnishings. All 26 rooms are individually styled and spread across two wonderful buildings. Each one has been decorated to enhance the heritage features, and many offer stunning views of the UNESCO New Town. With so few rooms, there is a real sense of personal service, especially with porters on hand to help with luggage, as the historic status of the building prevents them from installing a lift. So whether you're looking for an insider restaurant tip or just hoping to print an e-mail, our dedicated team will make it happen.
The diners are often well-traveled, but the dishes are more stay-at-home. They serve local and regional cuisine, making sure to trace the provenance of our food, focusing on fresh, seasonal supplies. Keeping food miles to a minimum, Chef Garry Swan is incredible at creating succulent Scottish dishes, and the restaurant has been awarded the Taste Our Best accreditation.
"At Nira Caledonia, you're guaranteed a truly memorable stay in a beautiful location."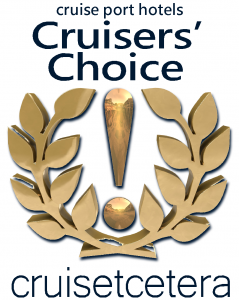 The spirit of Orkney, the heart of Edinburgh….
Refined, relaxed, a little romantic and a lot luxurious, The Dunstane Houses is an independent, family-run, five-star boutique hotel, over 2 Victorian townhouses set across the road from each other, that offers guests the best of the Scottish capital.
Set in two newly refurbished heritage buildings quite unlike anywhere you've ever stayed before, The Dunstane Houses is a breath of fresh Orkney air in the heart of Edinburgh.
From champagne afternoon tea to whisky tasting to luxury staycations, experience a stay like no other at The Dunstane Houses.
35 comfortable and contemporary bedrooms spread between two buildings, including newly refurbished rooms across both houses – each uniquely styled to balance timeless tradition and modern comfort.
Enjoy the finest seasonal Scottish produce at all-day dining room and lounge, the Ba' Bar – home to one of the widest and best selections of rare and vintage whiskies in Edinburgh.
Characterful, evocative interiors, inspired by the neoclassical design of old-town Edinburgh, the Dunstane Houses' rich history, and our own Orcadian roots.
"Experience Edinburgh and feel the heritage in this lovely hotel."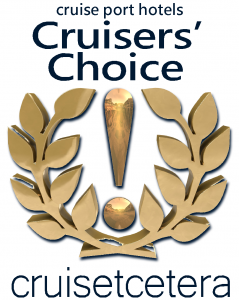 THE MOST GLAMOROUS HOTEL
 IN TOWN
17TH CENTURY BAROQUE MANSION
Opulence, theatre, and luxury are combined in this unique 5-star hotel in one of Edinburgh's finest historic buildings. Just five minutes from Edinburgh city center, James Thomson's Prestonfield House is Edinburgh's most exclusive luxury hotel, offering the privacy and seclusion of a country estate right in the heart of Edinburgh.
60 years after Prestonfield House changed from a private home to a luxury hotel, it remains one of the most recognizable 5-Star hotels in Scotland. Situated within 20 acres of gardens and located next to the stunning Arthur's Seat, you wouldn't know we're only five minutes from the bustling life of Edinburgh's city center.
Each of the 18 luxurious bedrooms and 5 romantic suites are furnished in Prestonfield's trademark opulent and individual style with rich, warm colors and sensuously luxurious fabrics making them the most indulgent and individual five-star hotel rooms in Edinburgh.
All Prestonfield rooms feature comfortable seating, a practical desk, a collection of antiques, and characterful beds dressed in fine linen and piled high with cushions.
Rooms feature expansive views over Prestonfield's secluded gardens and parkland; some to Edinburgh's iconic hill, Arthur's Seat, or over the adjacent golf course and Royal Holyrood Park or to the ruins of Craigmillar Castle.
Step inside Prestonfield House with its unique rooms, distinguished heritage, and true 5-star atmosphere. No room is alike, each room features unique antique furniture such as a comfortable seating area, a desk, a collection of antiques, and characterful feature beds dressed with fine linens and piled high with cushions. If you're in Edinburgh, join us for an indulgent afternoon tea in the most wonderful setting in the city.
Enjoy a complimentary bottle of Champagne when you book direct with them online.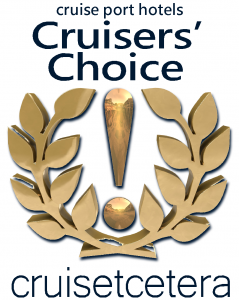 An Edinburgh Icon at an unparalleled address
The Balmoral, 1 Princes Street, where Old Town meets New, a legendary hotel and landmark clock tower: a symbol of its city
A welcome in bespoke Balmoral tartan; Hebridean blues, heather hues, and classic Scottish art; whisky ambassadors with 500 malts – The Balmoral is a love letter to Scotland. Looking up to Edinburgh Castle, savor Michelin-starred dining, French-Scottish bistro fare, award-winning afternoon tea, and a serene urban spa at the city's most majestic spot.
Elegant and stylish, The Balmoral's 167 rooms and 20 suites offer an invitation to experience and enjoy Scottish heritage. The design, as envisioned by Olga Polizzi, embodies the Scottish landscape, with a color palette of blues and greys, bringing the country's woodlands, heather-covered hills, and lochs within the hotel's walls. Many of the rooms add to the sublime sense of place with views out over Edinburgh Castle, Arthur's Seat, and the Old Town.
The rooms and suites are generous in size and decadent in spirit, the rooms and suites are designed to make you feel at home, with thoughtful amenities and beautiful furnishings, from handmade beds from Glencraft—suppliers to the Queen at Balmoral Castle—to luxurious cushions from the irreverent Glaswegian brand, Timorous Beasties.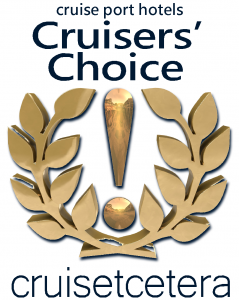 From enviable castle views to award-winning steak and some of the city's best cocktails
A stone throw from Edinburgh Castle in the heart of Edinburgh's eclectic West End sits The Rutland Hotel. Its classic Edwardian exterior houses a collection of boutique hotel rooms, apartments, eateries, and bars that each represent the diversity, innovation, and quality of contemporary hospitality, delivered with a unique sense of style and individuality.
From enviable castle views to award-winning Scottish steak and some of the city's best cocktails, here you can unlock much more than just a hotel room…
Sink into the ultimate comfort of one of the 12 boutique bedrooms, each individually styled and epitomizing elegant glamour. A range of luxuries awaits you, including designer teas and filter coffee, complimentary newspapers, and indulgent products from Arran Aromatics. Not to mention the essential comforts of home, like free wifi, a comprehensive TV package, GHD straighteners, and Bluetooth connectivity.
From a relaxed breakfast to laid-back lunch or indulgent dinner, The Rutland Hotel offers a range of awards-winning dining options…
Watch the world go by with your morning coffee at The Huxley, treat yourself to an indulgent steak dinner at Kyloe, or relax with dim sum and cocktails at Heads and Tales. You can make the most of every occasion, right here in the hotel!
when you have a special request or can not find your hotel, you want a cheaper option or you have any questions? please contact us and we will send you a new top 3 based on your choice.
by e-mail: GERT@CRUISETCETERA.COM