Best cruise port hotels as picked and recommended by members of our groups: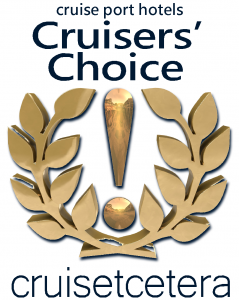 Between Durban's city center and golden sands
Joy B: "An excellent hotel for both business and leisure. Was very impressed with the conferencing facilities. Staff members are very professional and polite and the rooms are awesome. Have stayed at this hotel a number of times and have never been disappointed. The hotel location is also ideal. You are close to all major attractions in Durban and the hotel is just next to the International Convention Centre and Port"
Find Hilton Durban in Durban's city center, one kilometer from the sands of North Beach. We're next door to the International Convention Center and within two kilometers of Dairy Beach's New Pier and the Hollywoodbets Kingsmead Stadium. 
Hilton Durban is a fantastic choice for cruisers in Durban. It offers a luxurious environment and many useful amenities for your stay prior to, or after your cruise.
Hilton Durban is a luxury hotel with a flat-screen TV, air conditioning, and a minibar in the rooms. In addition, you can easily use free internet during your stay.
The hotel features a concierge and room service. In addition, guests have access to a pool and breakfast making this a popular choice among travelers to Durban.
Nearby attractions such as The Old Fort (0.4 km) and North Beach Jamaat Khana (1.1 km) make Hilton Durban Hotel a great place to stay when visiting Durban.
During your visit, head to one of the Italian restaurants, including Roma Revolving Restaurant, Vasco's Restaurant, and Origano Pizza Pasta Grill. They are all close to Hilton Durban.
Durban is also known for some great architectural attractions, including St. Paul's Church and Old Station Building, which are close to Hilton Durban.
"Have fun in Durban"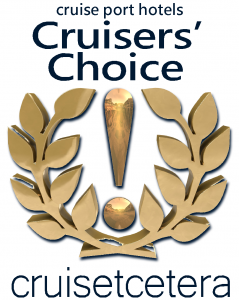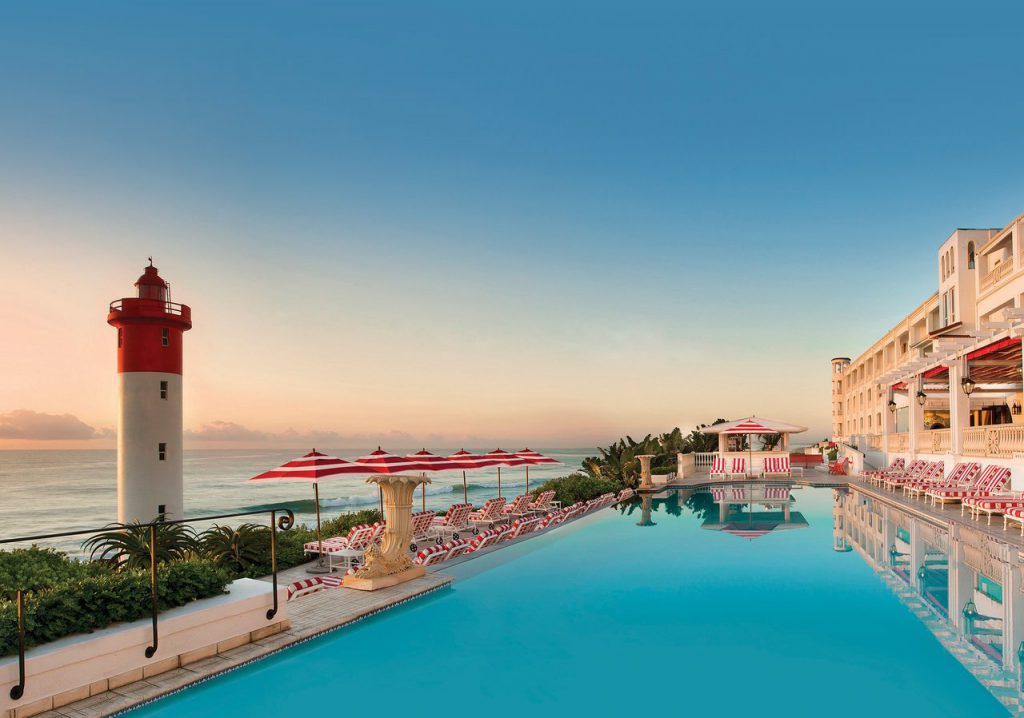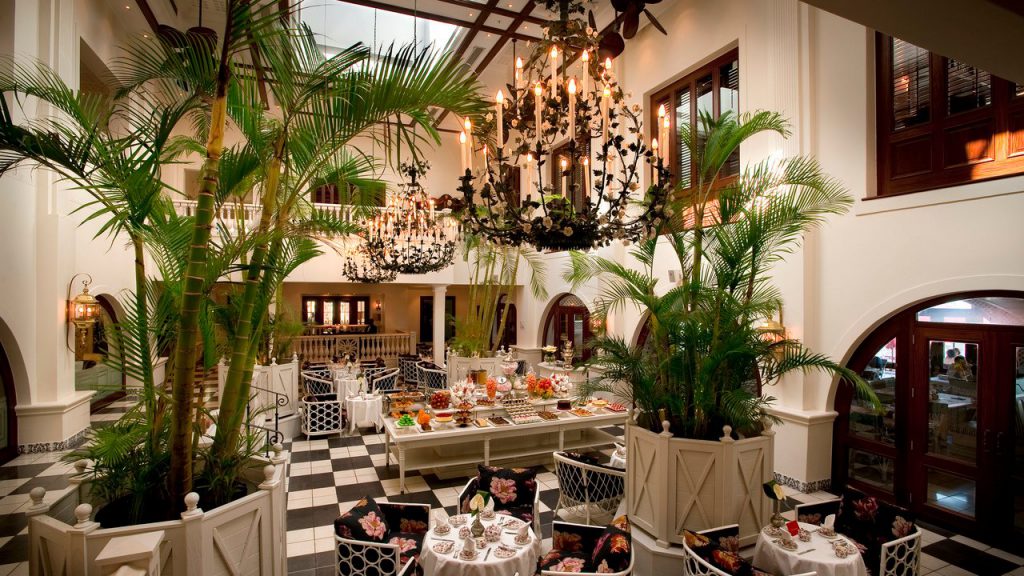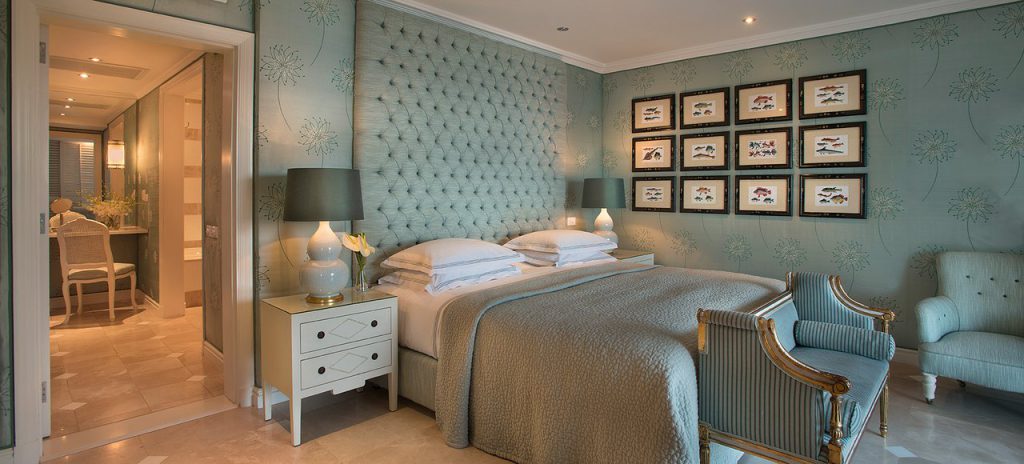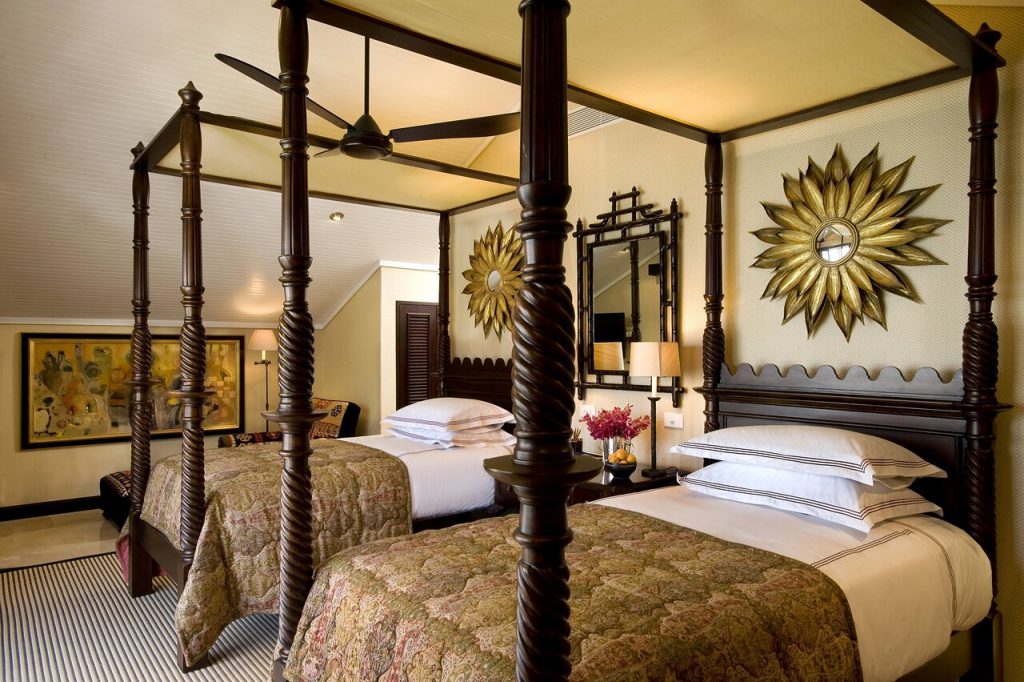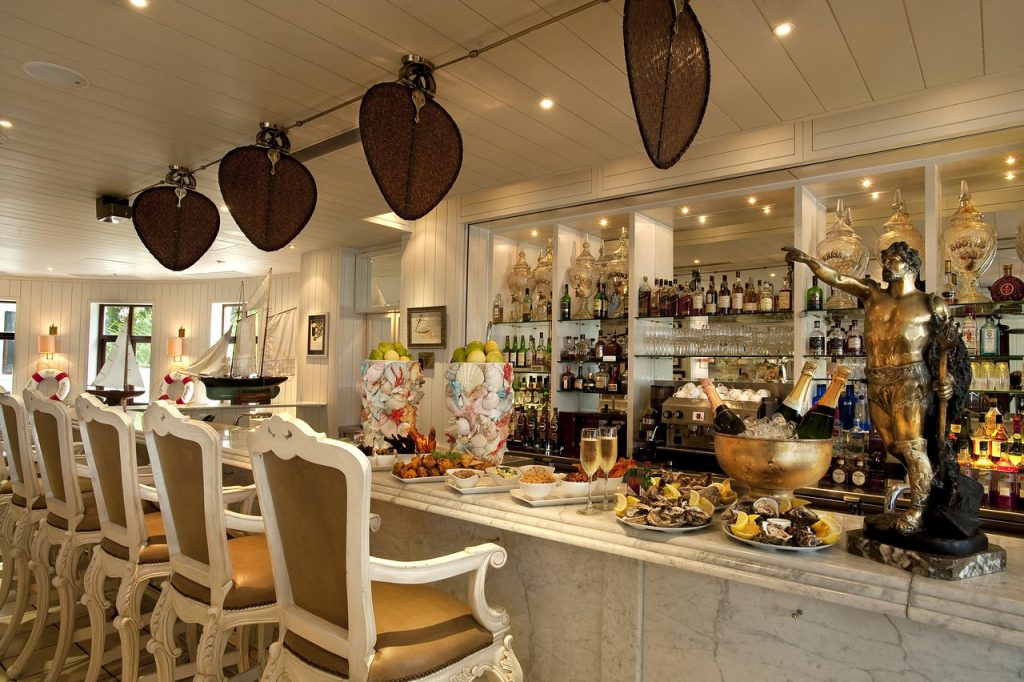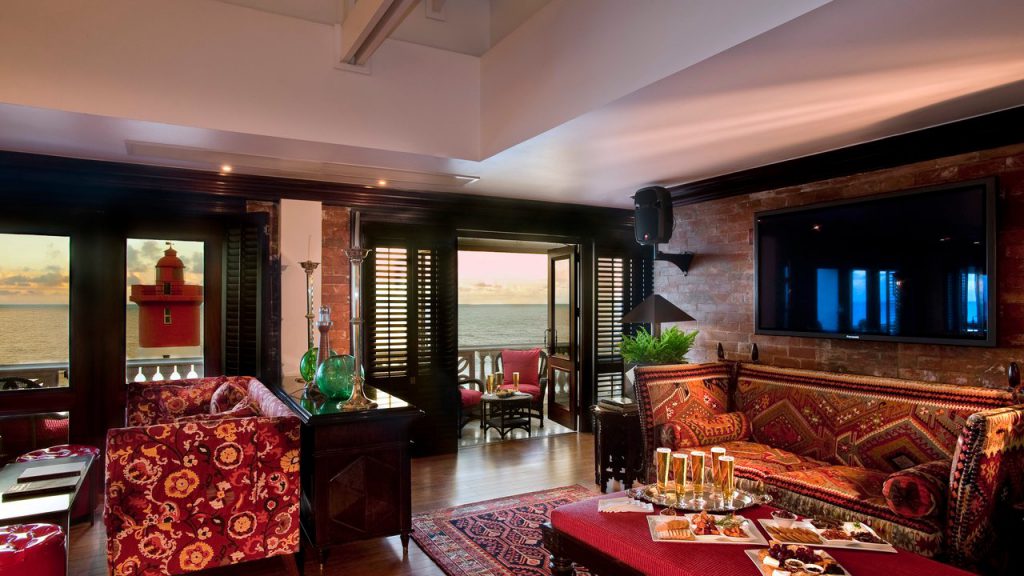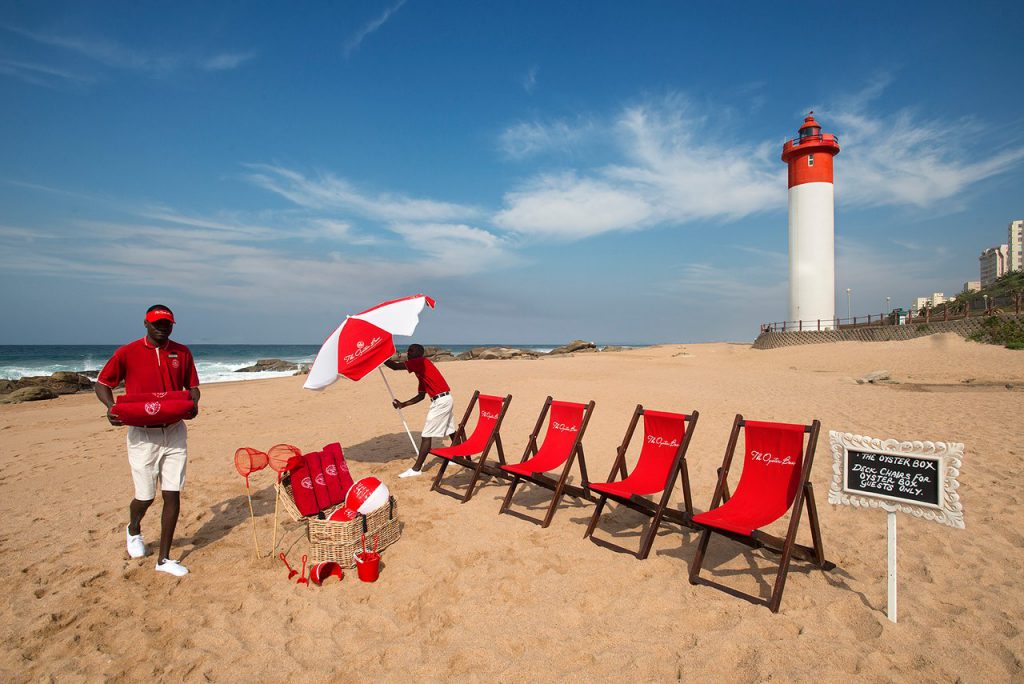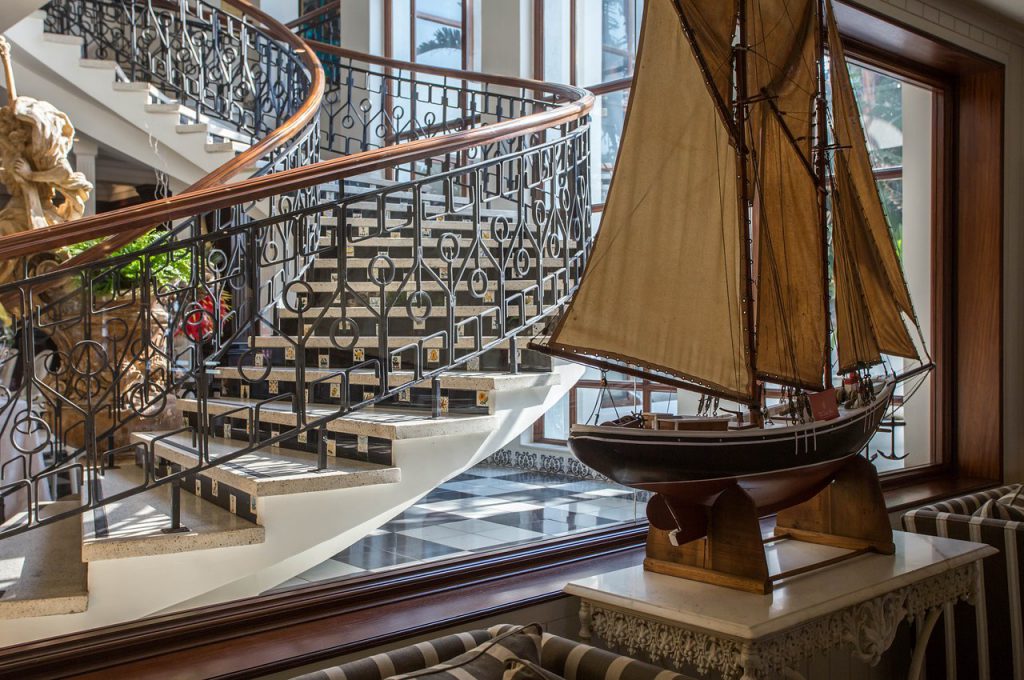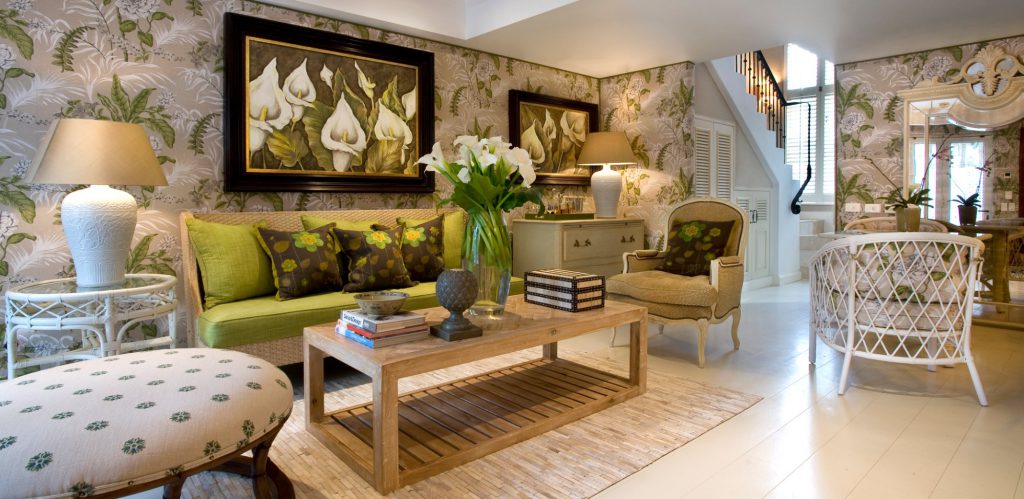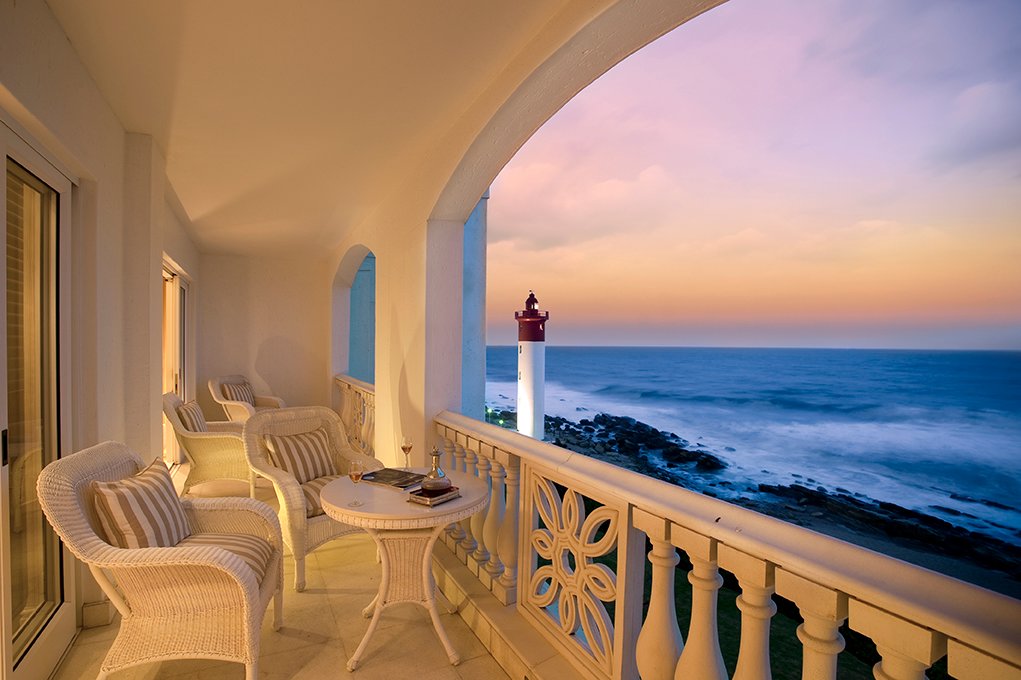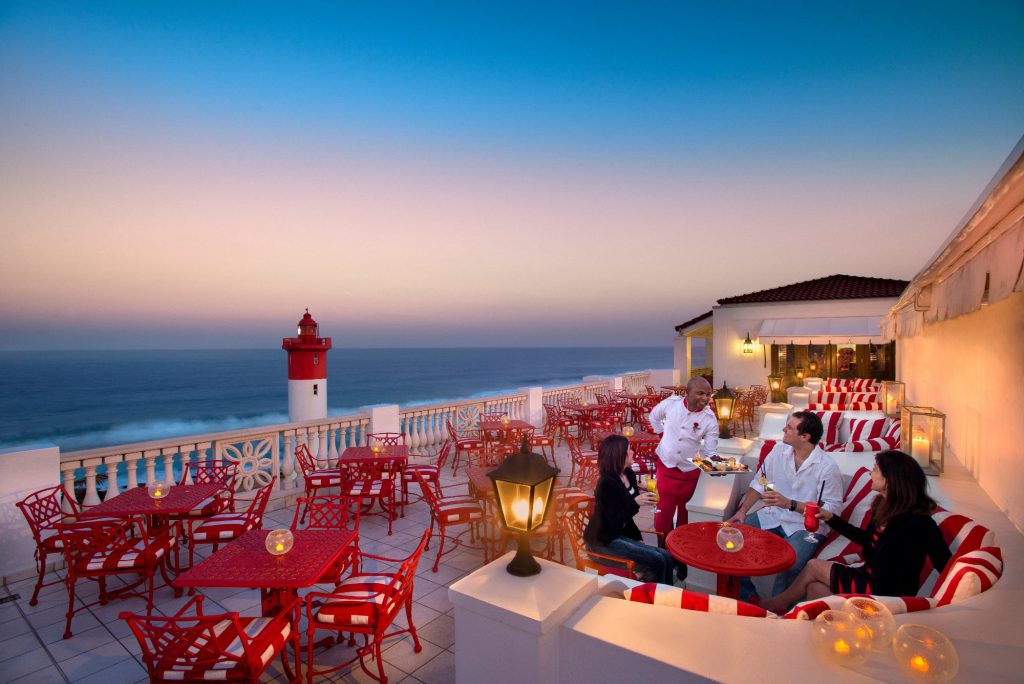 Generous hospitality and passionate service
William F: "Hotel with a lot of history and tradition. Due to its separate character, it can seem a bit old-fashioned, but everything remains in a theme which makes it very original. Rooms in line with a good 5 * hotel. But food and especially breakfast sublime. one of the best breakfasts ever in a hotel. View and location superb. Swimming pools superb. Definitely go to the lighthouse bar. Fantastic setting and view."
Paul M.: "This is truly a five-star hotel. The location is beautiful with beautiful views of the sea and lighthouse The interior is very luxurious!"
Standing proud on Umhlanga's beachfront, directly on the beach and overlooking the Indian Ocean, the 86-room Oyster Box is just a 15-minute drive from the airport. A member of The Red Carnation Hotel Collection, The Oyster Box is one of South Africa's best-loved hotels, offering the charm and nostalgia of a bygone era, but with all the modern comfort and amenities. Facilities include a magnificent Spa, two swimming pools, luscious gardens and a 24-seater movie theatre.
Discover the timeless elegance and enjoy a multitude of dining options, including their famous curry feast and High Tea, and indulge in the award-winning spa amid tropical gardens.
With 86 luxurious rooms, suites and villas to choose from, The Oyster Box meets the individual needs of every cruiser. Whether you're travelling prior to, or after your cruise, a family group or solo, each room is superbly designed to provide the utmost comfort and style at your home away from home.
The beautiful Ocean Terrace restaurant, with gorgeous views across the Indian Ocean, serves a Bistro-style menu and is perfect for casual, alfresco and family dining. With something to suit every palate favourite dishes include freshly baked pizzas from the wood-fired pizza oven, sustainably sourced seafood and a host of perennial favourites such as fish and chips. The Ocean Terrace also serves a delicious English Breakfast daily, as well as an a la carte menu for lunch and dinner. 
The Ocean Terrace is also the perfect backdrop for a relaxed sundowner overlooking the rim-flow pool and sea.
With several Nature Reserves and the breathtakingly refreshing Giba Gorge, Durban offers walkers numerous opportunities to get out and about on foot straight from the doors of The Oyster Box.
"Old world charm with modern-day comfort"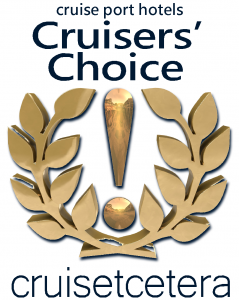 Durban's Landmark Hotel
Alice C: Excellent service provided. I will recommend the hotel to any person who can afford the accommodation. It is a clean and professional hotel that fits the profile of a 'want to have a fun person". I like it."
Rod S: I enjoy it a lot with my lovely wife. We have agreed to get a membership card so that it will be easier to visit Durban and have accommodation that is suitable for lovers. Elangeni hotel is excellent. The breakfast was excellent"
An iconic hotel in Durban, the Southern Sun Elangeni & Maharani invites guests to experience a modern full-service stay on Durban's sun-kissed beachfront.
Sweeping Indian Ocean views along the 7km promenade have set the scene for memorable vacations and exceptional events for nearly five decades. Southern Sun Elangeni & Maharani promises an unforgettable stay in contemporary classic luxury. 
Uniquely able to accommodate and facilitate cruise lovers and also special events in a vibrant beach location. 
A location meters from Durban's most loved beaches, inviting and fully equipped accommodation with sea views, a choice of three heated outdoor pools, and a different dining venue for every night of your stay – little wonder why they welcome back guests year after year. 
Experience personalized service from one of South Africa's largest and most revered hotels. They have built their reputation by setting the standard for service and personal attention and we know you as a luxury cruiser expects nothing less.
"Sleep in comfort, dine with variety, and meet with style."
when you have a special request or can not find your hotel, you want a cheaper option or you have any questions? please contact us and we will send you a new top 3 based on your choice.
by e-mail: GERT@CRUISETCETERA.COM