Best cruise port hotels as picked and recommended by members of our groups: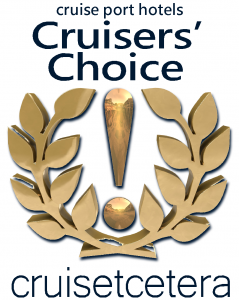 a secluded oasis at Dubai's most intimate beachfront resort
Gert van L.: "Another real gem: One and Only The Palm. I would advise you to book more than just the night prior to your cruise! The villas are beautifully decorated. We had the best breakfast ever!"
Reside in complete seclusion at Palm Island's most exclusive resort. Enjoy breathtaking views of the Arabian Gulf and Dubai's soaring skyline from your private beach. Step aboard our One&Only boat and immerse yourself in our cosmopolitan city, just minutes away.
Longing for the exclusive sanctuary? The scents of lush gardens? An opportunity to dress your best again? Start living the dreams that have been on hold, right in this beautiful hotel.
You can choose one of the decadent rooms, decide on a chic suite, or reward yourself with our stunningly exclusive beachfront villa. All are beautiful and serene. The stunning beachfront rooms are among the most spacious in Dubai. Relax on your private terrace, overlooking the resort's indigo swimming pool, our romantic, gardens, and Palm Jumeirah.
Discover a secluded oasis at Dubai's most intimate beachfront resort. Sunbathe the day away on our stunning secluded beach, or lounge on over-sized daybeds by the temperature-controlled grand pool while enjoying over-water al fresco culinary experiences.
Elevated over the lapping waves, the alfresco deck offers the city's best vantage point for catching the sun setting over the Palm. Make a stylish entrance and arrive by boat, with direct access from the exclusive private marina. As night falls, the mixologists will tailor the perfect cocktail for you to sip while taking in Dubai's breathtaking, city skyline panorama.
'Two things I will never forget from this hotel are; the stunning night views of the Dubai skyline and wow…the breakfast! Never ever had such a wonderful breakfast!'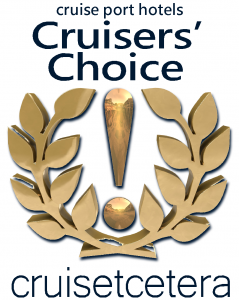 YOUR ARAB ADVENTURE
At the One & Only Royal Mirage, a luxury hotel in Dubai, you will find plenty of space, luxurious rooms and suites, nine inspiring restaurants, and overwhelming Arabic architecture.
Well-tended gardens with soothing fountains, arches, domes, and ornate Arabic details welcome you to more than 65 hectares. Winding paths lead down to the one-kilometer stretch of Jumeirah Beach. You will immediately feel at home in this calm, peaceful ambiance.
Gleaming in the vibrant heart of New Dubai, enveloped in the sands of the 1-kilometer private beach and 65 acres of luxuriant gardens, One&Only Royal Mirage is a sanctuary of traditional splendor where indulgence and excitement gloriously combine.
A collection of exquisite dining; tailored city experiences; authentic Hammam healing; and three distinct environments where couples and families can find their own slice of heaven.
Do you dream of magical glamorous evenings? A palatial area? Well-tended gardens that you can stroll through to your heart's content? Secluded villas and private suites? Start your days slowly and end them in a celebratory mood. Here now.
Discover One&Only Royal Mirage's wonderfully unique rooms and suites across three stunning hotels in Dubai.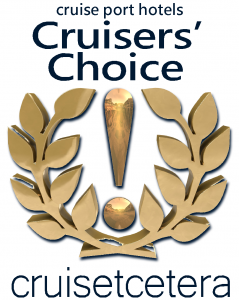 BEACHFRONT OASIS WITH GORGEOUS SKYLINE VIEWS
Don R..: "We love the Four Seasons Jumeira!"
Four Seasons Resort Dubai Jumeirah Beach is a luxury 5-star beachfront resort. This beautiful hotel has a private beach, 2 outdoor pools, and an extensive spa. The resort also has an indoor pool and a state-of-the-art fitness center.Burj Khalifa and the Dubai Fountain are a 15-minute drive away.
The rooms and suites at Four Seasons Resort Dubai have a modern design with elegant Arabian accents. Each suite features a living room with a flat-screen TV and a dining area. The beautiful bathrooms feature special Murano glass hangers, a deep bath, a mirror with a built-in TV and a separate rain shower.
For an eclectic dining experience, head to SUQ with its dynamic style or relax in the Mercury Lounge on the 6th floor overlooking the Burj Khalifa. Hendricks bar overlooks the sea and serves cigars and cocktails in an ambiance inspired by a gentlemen's club.
The hotel has 2 tennis courts and a jogging track on the beach. There are special programs for the younger guests to keep them entertained in a casual, fun environment. Resort guests can enjoy the exclusivity and privacy of the beach huts and day villas.
The Four Seasons Resort is 12.4 miles from Palm Jumeirah and Dubai International Airport. The Mall of the Emirates is 20 minutes by car. The Gold Souk is 10 km from the property.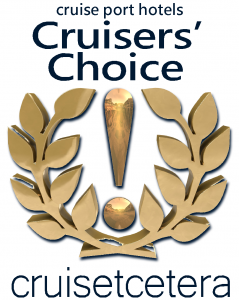 A global icon of Arabian luxury
A hotel that's home to cutting-edge engineering — from the unique man-made beach and infinity pool terrace to one of the tallest grand atrium at 180 meters high.
Burj Al Arab takes hotel design to a new level of modern luxury and has also redefined the meaning of exceptional hospitality, both in Dubai and around the world.
With magnificent views of the shimmering Ocean and a luxurious bed, this duplex suite is designed to leave you with an unforgettable experience.
Amenities
World-class butler service and 24-hour concierge
In-suite check-in and check-out
Access to the facilities at our iconic spa and The Terrace, and our private beach
Unlimited entry to Summersalt Beach Club and Wild Wadi Waterpark™
Private living room with a dedicated powder room
A master bathroom complete with a full-size Jacuzzi and a separate five-head rain shower
Hermès amenities
Complimentary wi-fi, 21-inch iMac, a range of 42-inch and 32-inch widescreen interactive HD TV
Remote-controlled environment including curtains, TV, music and lights and a private all in one printer, copier, scanner, and fax
Selection of 9 types of pillows, eiderdown duvets, Egyptian cotton linen, and a bed personalized for your specific posture preferences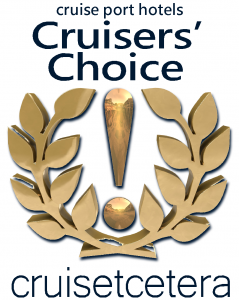 A part of Dubai, a place apart, hotel Raffles Dubai is an oasis of calm and charm with an incredible sense of spaces, service and unforgettable style
Morag M.: "Raffles if you enjoy an Egyptian theme!"
Anne J.: "We love the Raffles!"
Not only close to Dubai's best-loved landmarks, but Raffles Dubai is also one of them. This stunning landmark hotel in a distinctive pyramid shape, merges Asian style with an Egyptian aesthetic, delivering the luxury of space, impeccable service, and sophisticated style.
Situated in the heart of the city, Raffles Dubai enjoys the perfect location just 10 minutes from Dubai International Airport and connected to Wafi Mall, Dubai's premium lifestyle and entertainment complex. A short drive from Dubai's business districts and financial center, Downtown Burj Khalifa, and the Dubai Mall; the city's major shopping, cultural and tourist attractions are minutes away, making Raffles Dubai the ideal sanctuary for leisure and business travelers.
A surprising, chic merging of Asian style with an Egyptian aesthetic, Raffles Dubai is perfectly positioned in the heart of the city, delivering the unexpected luxury of space, impeccable service, and sophisticated style. Loved by travelers for the warmth of its service and the sophistication of the aesthetic, Raffles Dubai offers some of the most spacious rooms in the city – generously proportioned, sumptuously appointed, and blessed with a uniquely Raffles sensibility. With their walk-in showers, sitting areas, and balconies the rooms are like suites; and the suites are … extraordinary. At night, the views from your private balcony stretch out forever.
With a choice of seven exceptional restaurants and bars, as well a myriad of restaurants in Wafi, Raffles Dubai is the ultimate destination from which to explore Dubai's amazing boutiques, shops, and souks.
This iconic architectural gem is beautifully positioned close to the magnificent Khan Murjan souk, Dubai International Airport, and convention centers. Guests are also close to Dubai International Financial Centre, Dubai World Trade Centre, and Exhibition Halls – and just a short hop to the sea, sand, and sunbathing off the coast.
Surrounded by lush private gardens, Raffles offers space to live, breathe, and express yourself in a unique style. An outdoor pool, a state-of-the-art gym, the exceptional Raffles Spa – with six treatment rooms including a couple's suite – and the exclusive Raffles Garden to complete the picture.
Surprising, delightful, delicious – and promising an incredible sense of space, service, and unforgettable style – this destination hotel is an oasis of calm and charm for those for whom life is always an adventure.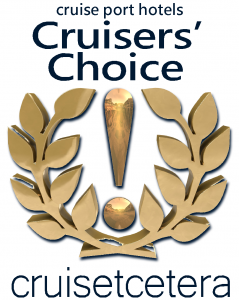 an idyllic setting for a luxury getaway
Bill L.: "Park Hyatt was fantastic for a couple of days pre-cruise."
Gert van L.: "We loved this hotel with beautiful rooms and the shower is great! Great location, pools, and restaurants. The shower gel scent is unbelievable and specially made for this hotel."
Located in Dubai Creek Golf & Yacht Club on the banks of the majestic Dubai Creek, Park Hyatt Dubai provides an idyllic setting for a luxury getaway. From an inspired assortment of award-winning restaurants to a luxury destination spa, every moment at Park Hyatt Dubai is meticulously curated to ensure a sophisticated, enriching, and uncommon experience.
There are 223 rooms including 34 suites, each offering a private balcony or terrace with picturesque views of the Dubai Creek and skyline or the Lagoon.
The hotel features a stunning 25-meter swimming pool (270-square feet) with in-set palm trees, and four whirlpools, one in each corner, and is surrounded by lush tropical gardens.
The pool bar offers a large, spacious, and peaceful setting that matches the tranquility of Amara Spa in which the outlet is integrated. You can enjoy a variety of beverages as well as select dishes from the pool bar menu either at the pool bar or on the sundeck which surrounds the outdoor pool area.
They have a golf course, tennis and paddle tennis courts right by the hotel. 
Also a Cave Kids Club for those who travel with children.
'You will always remember this hotel by the smell of the amenities which are specially made for this hotel only. The smell of Eastern luxury and refinement. For someone who cannot abide by the impersonal madness of Dubai's Creek Marina area, this hotel is a restful delight: right in the heart of the hectic busy-ness of Dubai, and yet entirely calm, tranquil, and peaceful. The perfect place for recharging your batteries before starting your cruise.'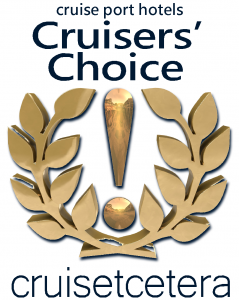 a gorgeous classy hotel
Marc Alain M.: "Rooms look so subdued and cozy, I might never wake up!"
Selma Soicher W.: "Armani hotel Dubai it is!"
Pure Elegance, and Sophisticated Comfort and a once-in-a-lifetime holiday, a special occasion, an indulgent treat; you will make lifelong memories at Armani Hotel Dubai.
Nestled in the world's tallest tower, occupying concourse level through to level 8 and levels 38 and 39, Armani Hotel Dubai offers sweeping views across the city and Arabian Gulf. With its own dedicated entrance, it is situated within walking distance of The Dubai Mall, the world's largest retail destination, set within the vibrant Downtown Dubai business and leisure district.
The hotel is committed to preserving precious resources and creating a sustainable operation that benefits our guests, colleagues, the local community, and ultimately, the planet. Their environmental policy follows Emaar Hospitality and Dubai Government exacting codes of practice. The hotel is Green Globe certified and is committed to addressing energy consumption, air quality, and waste management and explore biodiversity initiatives, green procurement solutions, and social sustainability opportunities.
Located in the heart of the hotel and overlooking the spectacular Dubai Fountain, Armani/Lounge is the perfect place to meet friends, discuss the upcoming cruise or just watch the world go by while enjoying innovative interpretations of international cuisine. An extensive selection of coffees, teas, and wines complement a world-class array of beverages. Armani/Lounge is the definitive destination in which to enjoy teatime treats during the day or an Italian-style aperitivo at sunset.
'You will definitely understand, feel, and see what Armani intended in this gorgeous classy hotel.'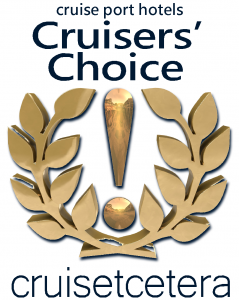 French luxury and local cuisine in the world's most exciting city
Debbie S.: "Sofitel Downtown!"
Mike S.: "We stayed at Sofitel Downtown. Good hotel, easy (covered) access to Burj and shopping."
Wake up to the best views of Burj Khalifa in Dubai. Discover iconic landmarks like Dubai Opera and Coca-Cola Arena around the corner or enjoy the Dubai Fountains show at the famous Dubai Mall.
The only international 5-star hotel linked to The Dubai Mall through an air-conditioned skywalk. Apart from the immediate proximity to The Dubai Mall and Burj Khalifa, the hotel is a few minutes away from Coca-Cola Arena, Dubai Opera, and City Walk. The hotel offers an exceptional setting for business, leisure, and exploration within the New and Old Dubai.
The hotel offers an exceptional setting for business, leisure, and exploration within the New and Old Dubai. Welcome to the finer side of sophistication where you can step into a world of refined European heritage linked to local culture and elegance.
Dubai is a unique destination that is both a dynamic business center and a tourist paradise. Apart from being home to World's tallest building Burj Khalifa & the largest man-made Islands Palm Jumeirah, Dubai is also the financial hub of the Middle East.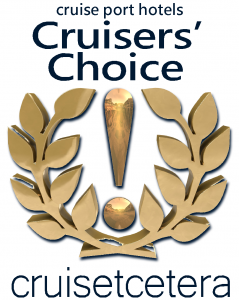 next to the historic part of Dubai
Rhonda N Rick N.: "We stayed at the Sheraton Dubai Creek Hotel & Towers – we had a view of the water and the Burj. We were next to the historic part of Dubai. Chose a club room that included breakfast and afternoon high tea, plus free beverages. Very nice."
Peter Josef B.: "Sheraton creek Dubai, that's the old and so far original part of Dubai."
Sheraton Dubai Creek offers a modern, elegant look with the familiar Arabic touch of hospitality. It boasts 268 comfortable and contemporary rooms with spacious bathrooms and complimentary WiFi.
Leading the way in revitalizing the cultural and historic district of Dubai Creek and its surroundings, the hotel offers you a look at 'Life at the Creek,' encompassing everything that this notable area has to offer.
Following a complete renovation in 2015, the Sheraton Dubai Creek offers a modern, elegant look with the same familiar Arabic touches and hospitality the hotel is renowned for, across 268 comfortable and contemporary rooms with spacious bathrooms.
With award-winning international cuisine on offer and several of Dubai's best restaurants on-site, the Sheraton Dubai Creek has a range of world-class dining options to suit any taste and budget. From high-quality Italian at Vivaldi, the explosive tastes and aromas of Indian dining at Ashiana, a live cooking and interactive dining experience at Creekside Japanese Restaurant, Dubai's oldest British pub fare at The Chelsea Arms, and small bites and snacks 24 hours a day at the Lobby Café.
'With a view of the water and the Burj, you are next to the historic part of Dubai. Chose club room that included breakfast and afternoon high tea, plus free beverages. Very nice.'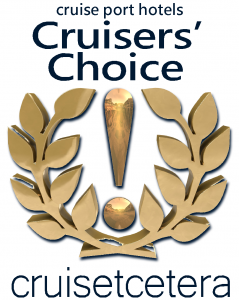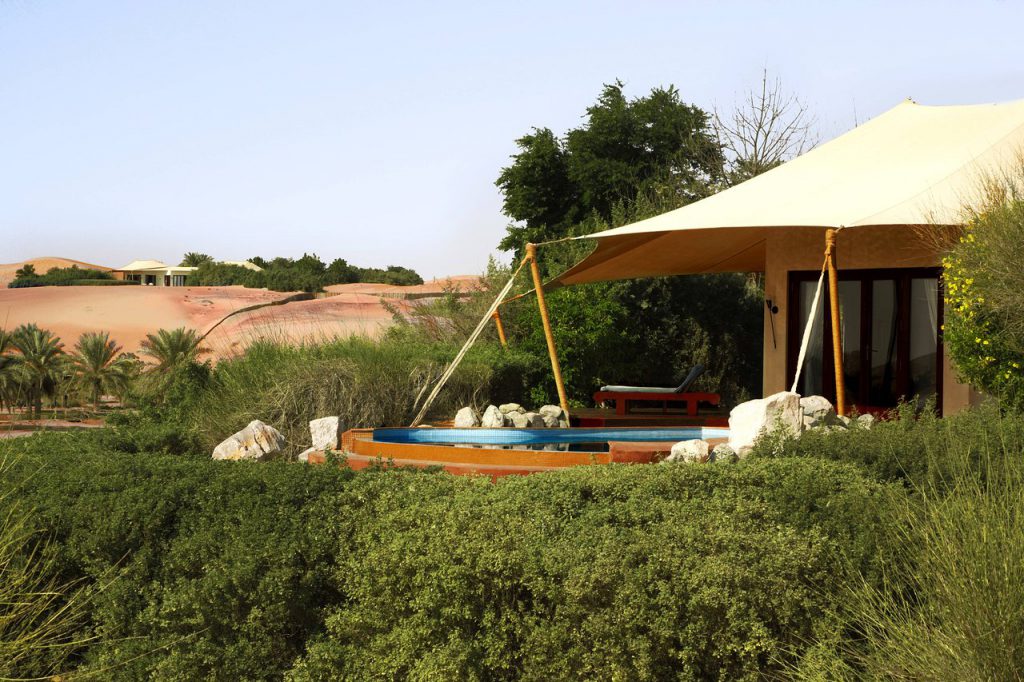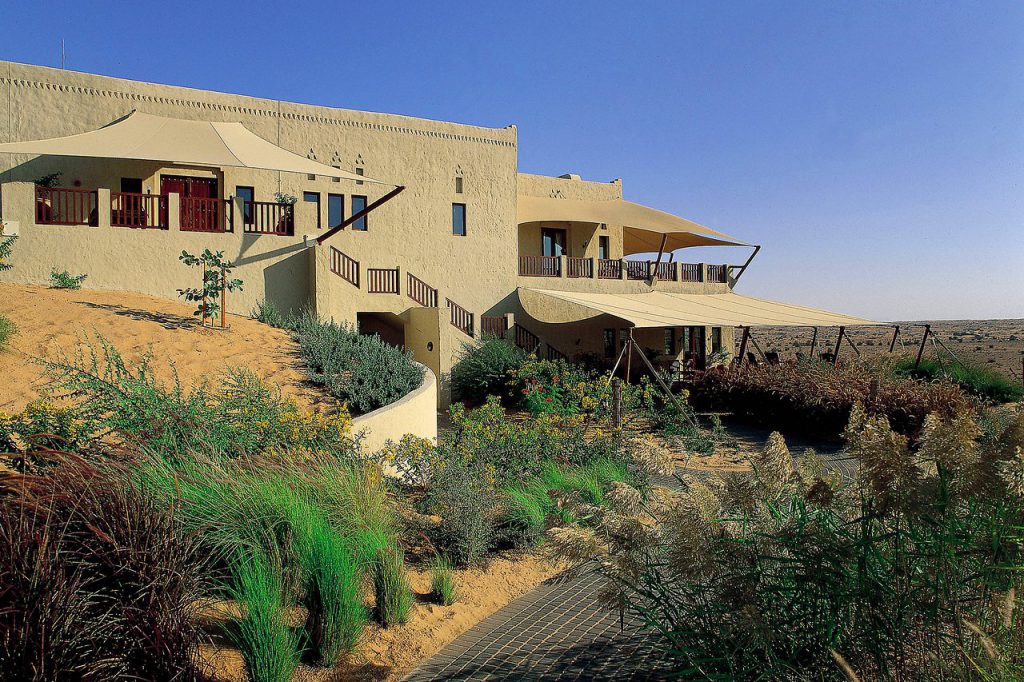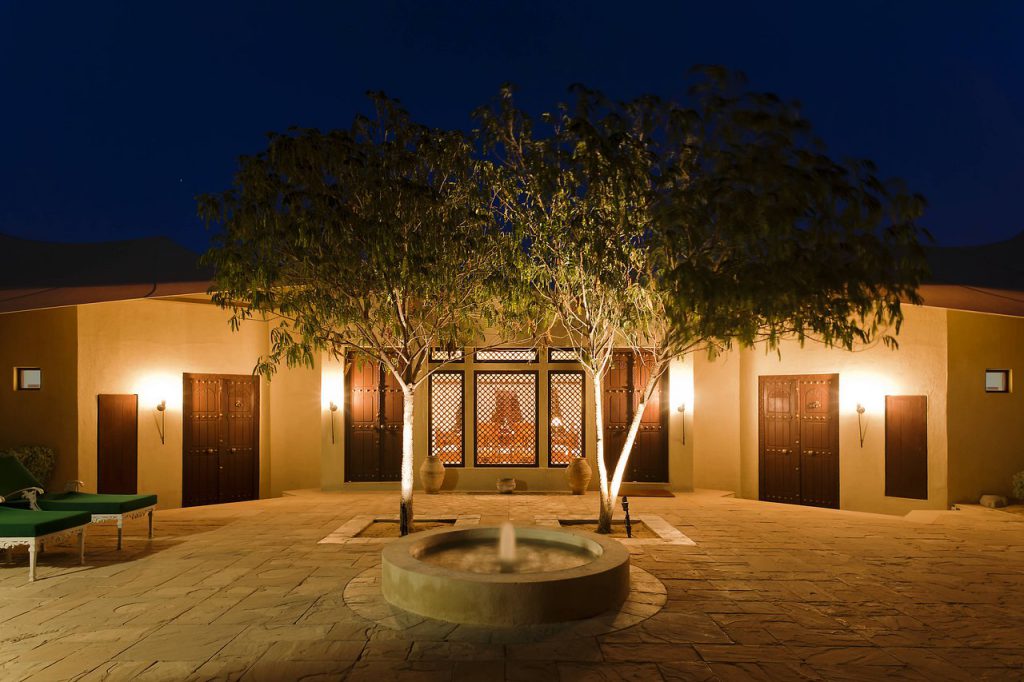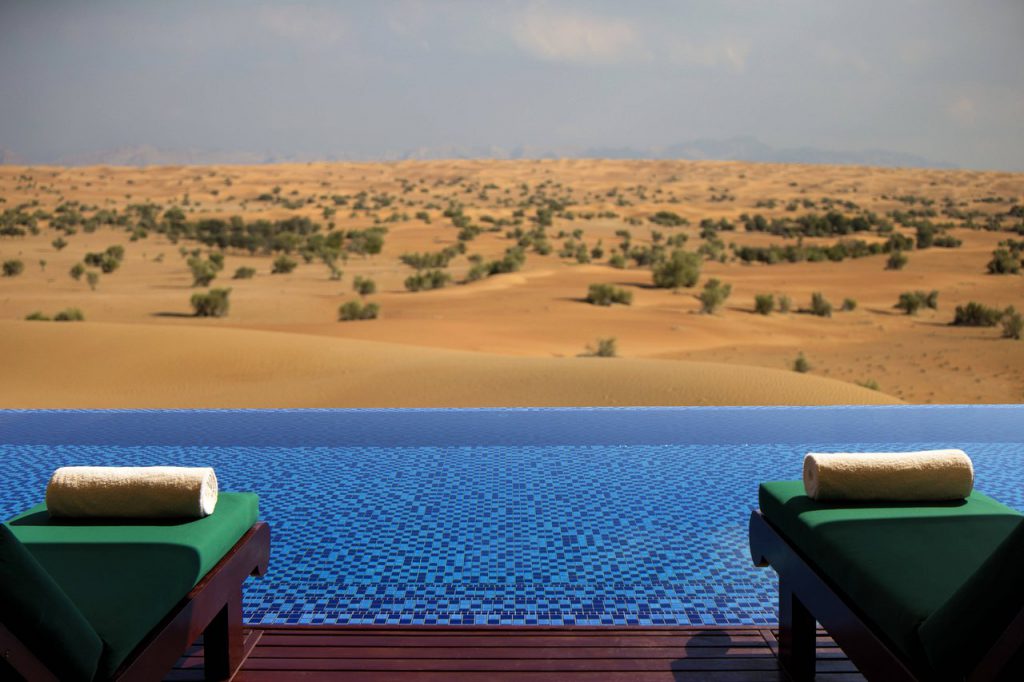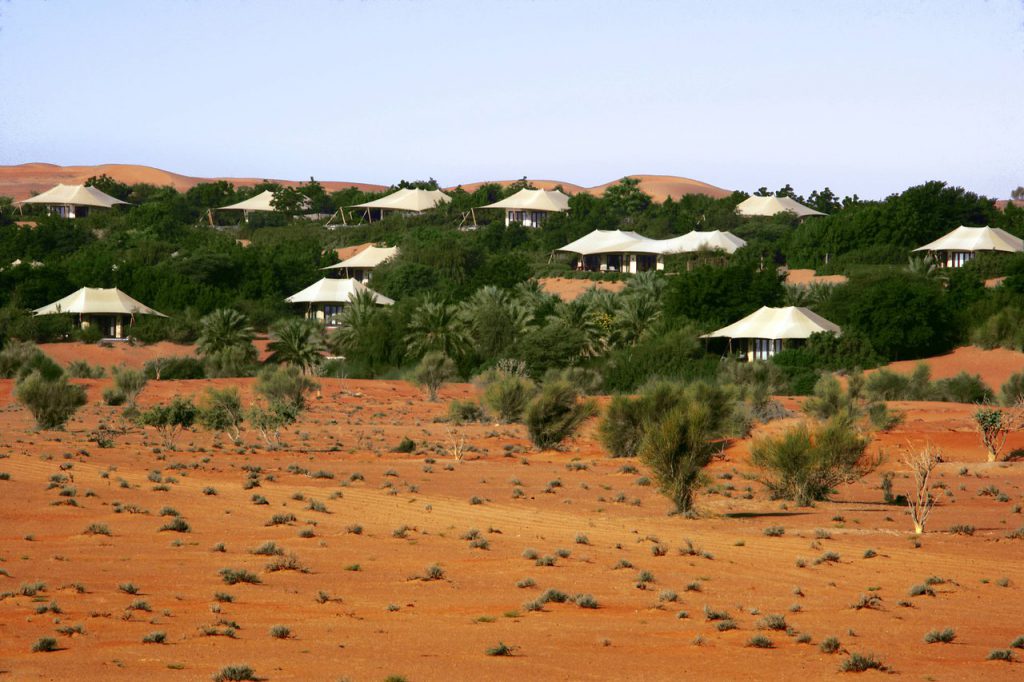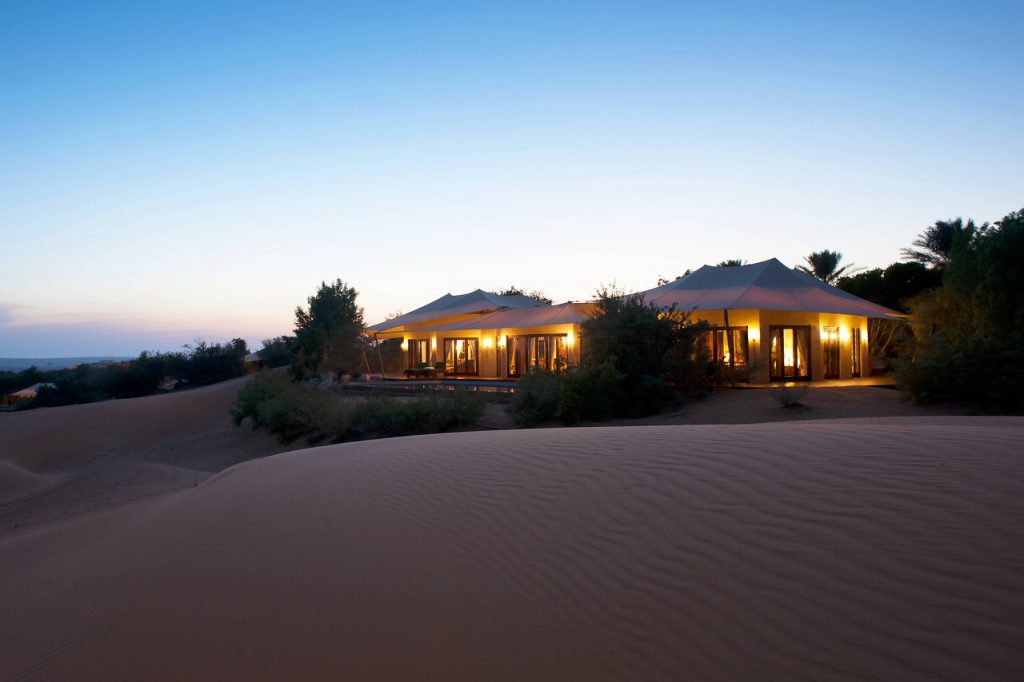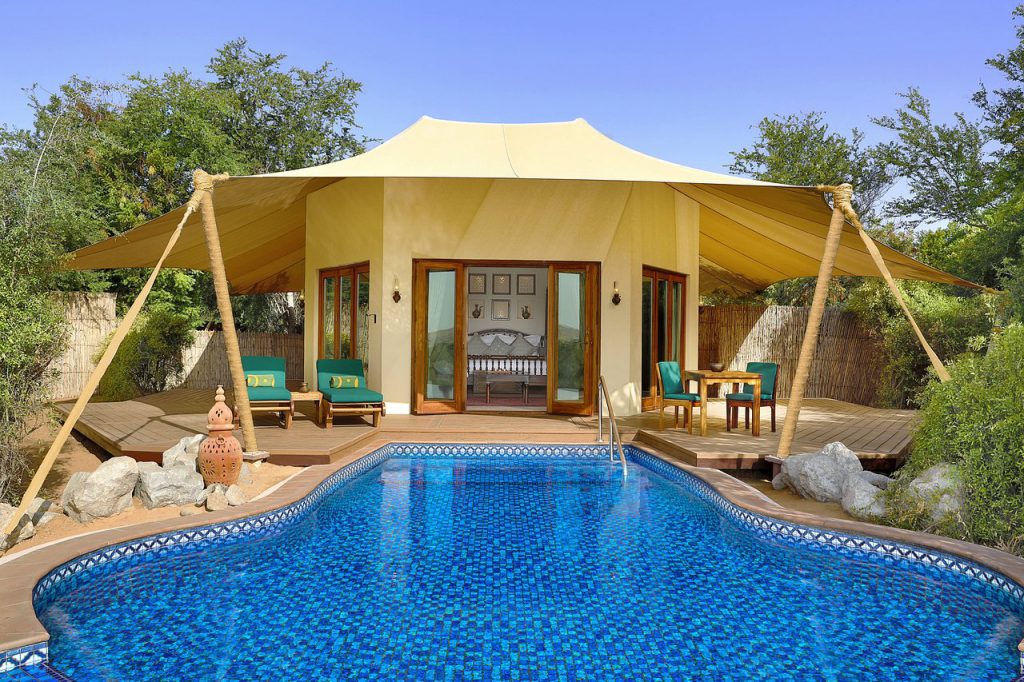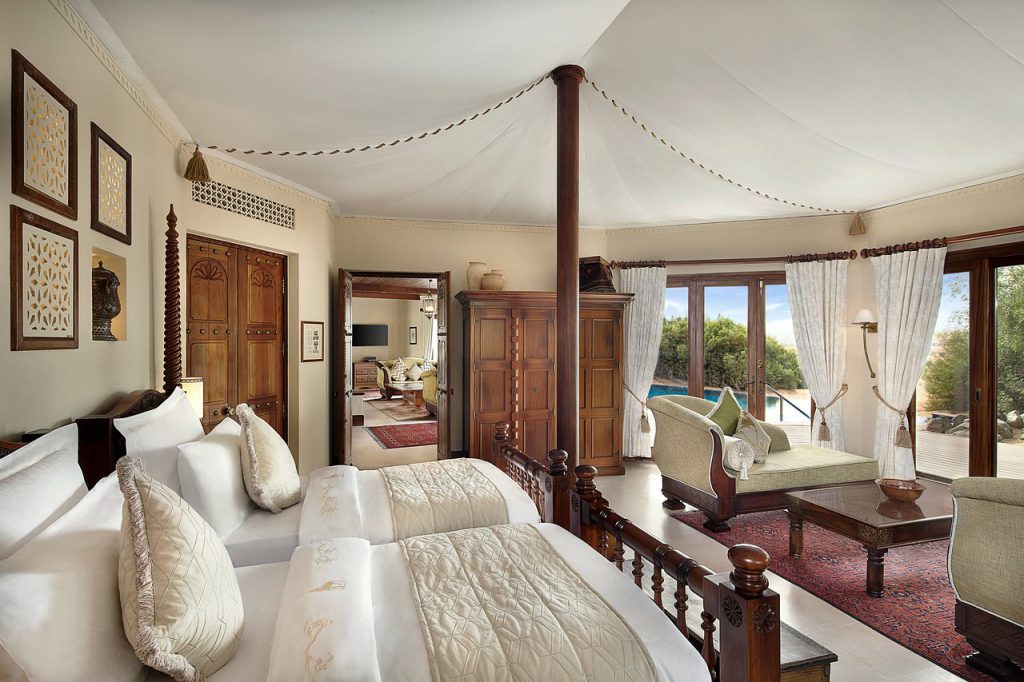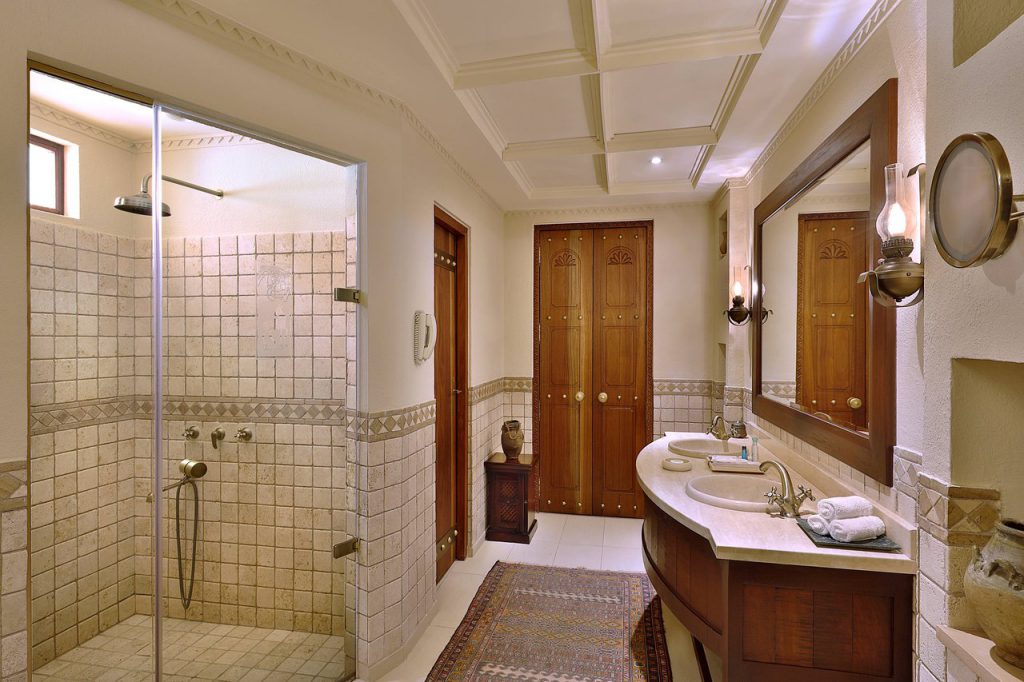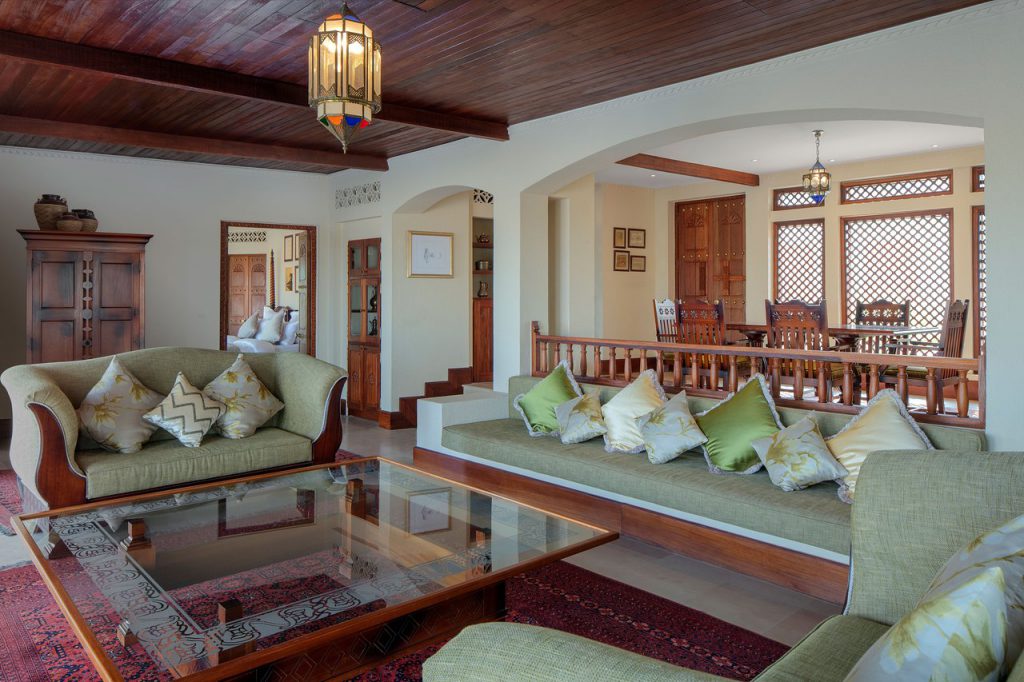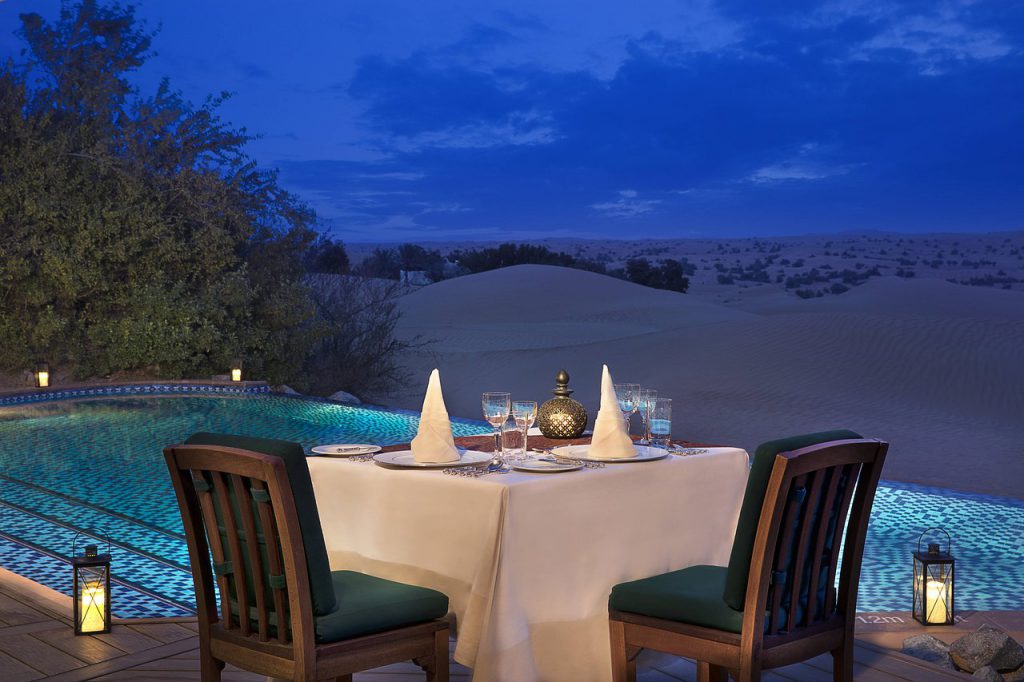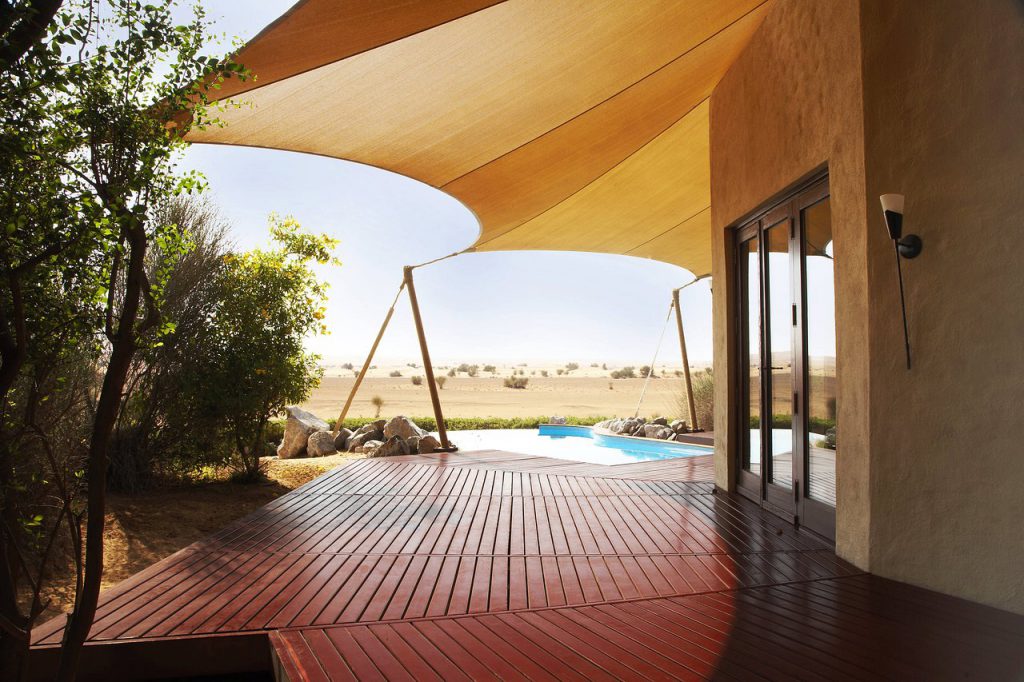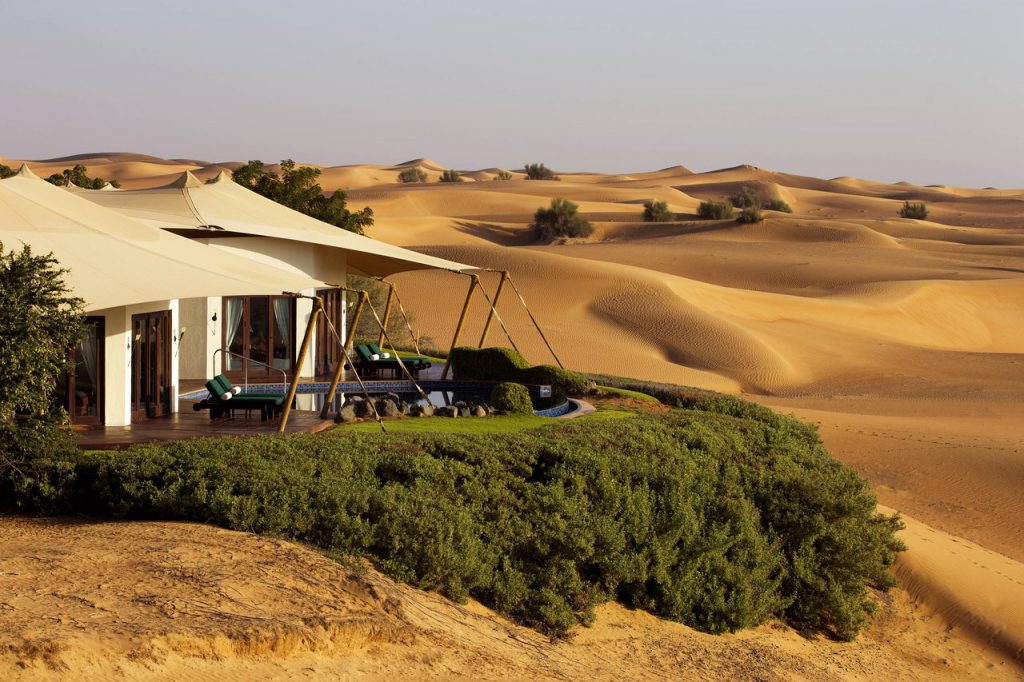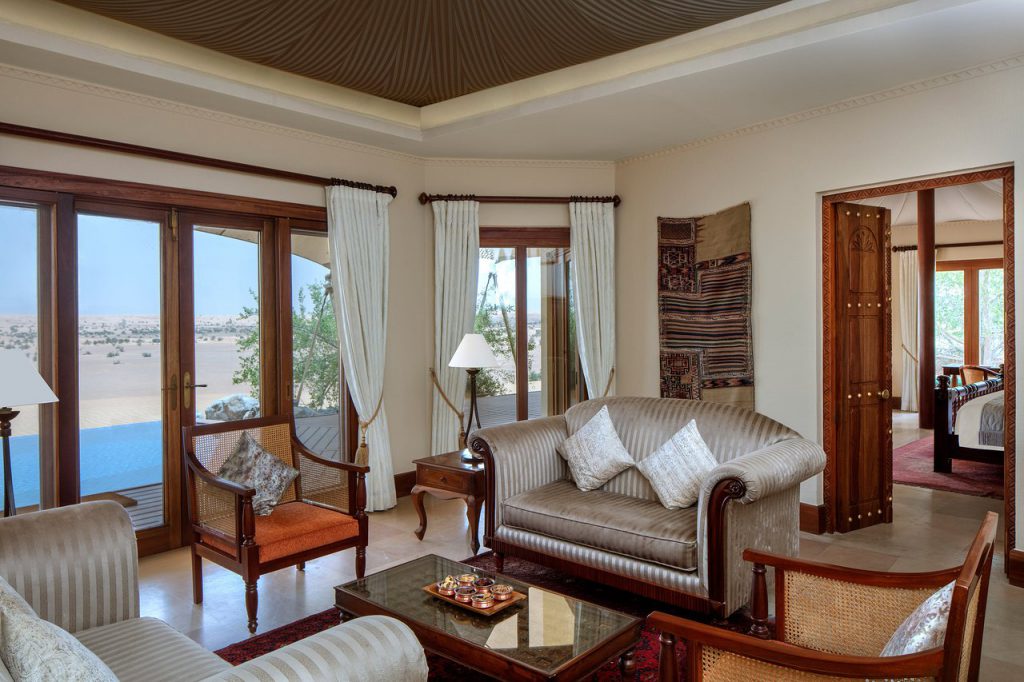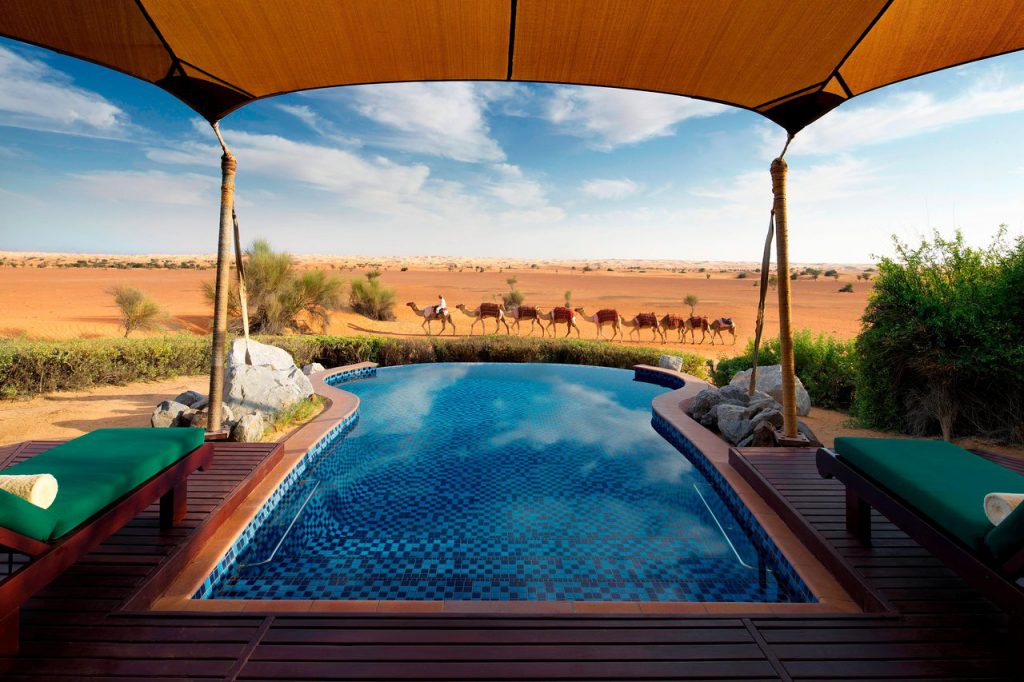 nestled among the lush palm groves, emerald canopies, and iconic sand dunes
Sheila S.: "Al Maha….stayed here a few years ago. Absolutely wonderful. One of the highlights of our many trips around the world."
Dolores F.: "Dubai Ritz Carlton and Al Maha my choices."
When you have a couple of days before your cruise this desert resort is really something else. Al Maha, a Luxury Collection Desert Resort and Spa, Dubai is a private, guest-only oasis nestled among the lush palm groves, emerald canopies, and iconic sand dunes of the Dubai Desert Conservation Reserve.
The hotel offers secluded tranquility and iconic vistas of the sweeping plains and Hajar Mountain massif. Take an unforgettable horse ride, camel trek or nature walk. Join a signature desert safari or practice the distinguished arts of archery and falconry.
This 5-star hotel boasts private swimming pools with majestic dune and mountain views and 42 suites combine discreet refinement with authentic regional antiques, local artifacts, and thoughtful nuances.
The activities are reflective of the Bedouin way of life and showcase the uniqueness of the destination. These are truly unequaled experience and vary from Archery, nature walks, Ghaf tree walks, desert drives, wildlife safaris, falconry, horse riding, camel trekking, and sundowners in the dunes. Just do it!
'A luxury hotel, where memories are created. Fabulous food, memorable activities, wonderfully friendly and efficient staff, magical views over the infinity pool into the desert. You will definitely return!'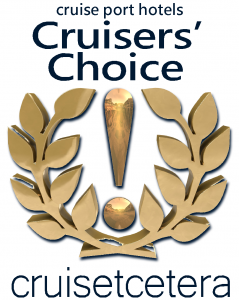 Nestled on a private beach
Dolores F.: "We LOVED the Ritz Carleton Dubai. The lounge has free good wine from 8 am to midnight and wine is terribly expensive in Dubai. The service is amazing too. I forgot to pack a prescription medicine and the concierge got it for me in less than an hour at 1/10th the US price. We have previously stayed at Burj Al Arab and the Ritz Carlton is WAY better"
Gert van L.: "We absolutely loved the quiet luxury and gorgeous smell and cleanliness of this hotel. The breakfast you will never forget."
Nestled on a private beach, The Ritz-Carlton, Dubai offers seclusion steps from the popular Walk at JBR. Designed to emulate the low-rise buildings of the Mediterranean, the luxury resort features sea-facing guest rooms and suites, a dedicated Club Lounge, a wealth of culinary experiences, leisure facilities, Ritz Kids Club, and a spa. At this Dubai resort, traditional Arabian hospitality creates an elevated guest experience.
This hotel has 294 luxury accommodations, including 193 guest rooms, 60 Club Level rooms, and 41 suites, each with a balcony or terrace overlooking the sea.
Enhance your stay in Dubai in a perfectly paired setting that bears all the hallmarks of classic Ritz-Carlton hospitality. Embrace soothing luxury with the Arabian Gulf as the backdrop, the spacious guest rooms and suites feature private balconies with luxury amenities and world-class service.
Also, you can enjoy the exclusive Club Lounge where you enjoy personalized service and daily culinary presentations.
A waterfront location with access to a private beach, all just steps away from shopping, dining, and entertainment and
the Ritz-Carlton Spa featuring 12 treatment rooms, a hammam, and the signature Arabian Felix treatment utilizing rosewater, Dead Sea salt, and camel's milk.
Restaurants in the heart of Dubai Marina offer a journey through global flavors, exploring culinary traditions and cultures from the Middle East and beyond. Nine venues offer distinct experiences including beach-side dining, alfresco terraces, lively Friday brunch, Afternoon Tea, and themed dinners.
A must try the Palm Grill. You are invited to slip your toes into the sand at this beachfront restaurant. The menu features grilled specialties, fresh seafood, and fresh-fruit beverages.
'Do not forget to smell. From the hallways to your room and all restaurants, this hotel is filled with the most gorgeous smells.'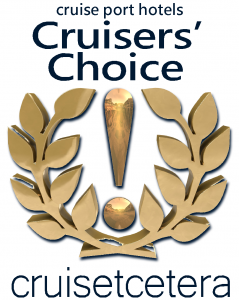 Tap into the spirit of Dubai at our luxurious 5-star hotel
Lars M.: "The Grosvenor house hotel."
Sue B.: "Yes definitely The Grosvenor House Hotel they really look after you."
Elegantly towering above the azure Dubai Marina and the soaring cityscape, the iconic Grosvenor House, Luxury Collection Hotel, Dubai is a destination unlike any other.
Nestled in the renowned Dubai Marina, this hotel is near the city center and within minutes of Dubai Internet City, Media City, golf clubs, malls, and more. Sophisticated and modern, each of our hotel's exquisite towers boasts a gym, a terrace pool, and a serene spa. These luxurious facilities near Dubai Marina unite with our exquisite dining destinations, modern meeting facilities, and access to the private beach at Le Royal Méridien Beach Resort and Spa for an inimitable 5-star hotel experience. Fusing marble floors, natural hues, modern décor, and large windows overlooking turquoise waters, the 750 hotel rooms, suites, and apartments provide serene escapes high above Dubai Marina, enhanced by 5-star details like their signature Luxury Collection beds.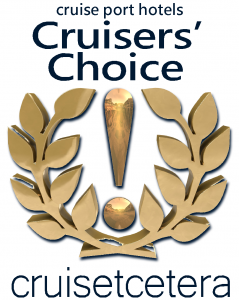 conveniently located at Dubai Marina
Julie G.:  Hilton Dubai Jumeirah is my recommendation."
Debbie S. "Good choice!"
Joanne F.: "Hilton Jumeriah beach.
The Beach area is fab and walking easy to lots of restaurants."
Set on Jumeirah Beach, they are minutes from Dubai's famous shopping mile, 'The Walk' as well as Emirates or Montgomerie Golf Clubs. Take the family to Ski Dubai or Wild Wadi Waterpark. Business travelers rejoice;  just 10 minutes from the metro station and key business areas of the city.
This hotel features a private beach and is conveniently located at Dubai Marina, close to world-class shopping, dining, and entertainment. For family fun, they offer various on-site activities including snorkeling, swimming, kids club, and a game room. They also guarantee interconnecting rooms upon request for large families and groups. The hotel has 12 award-winning restaurants, a health club, and a spa. Upgrade to a suite overlooking the Arabian Gulf or Dubai skyline.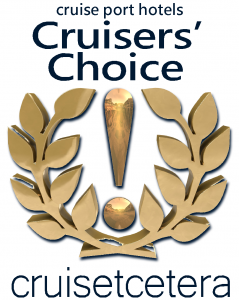 Enjoy the Arabian hospitality in this gorgeous hotel
Glenys B.: "Mina salam I recommend!"
Pohcsneb A.: " Mina a Salam!"
A boutique retreat just steps from the beach. Enjoy the Arabian hospitality in this gorgeous hotel. In the waterways of Dubai's Madinat Jumeirah, with world-class dining and spa, this hotel is ideal for luxurious family time away from home.
Jumeirah Mina A 'Salam is ideal for visiting Dubai. It is not only affordable but also comfortable and centrally located. Enjoy the charming environment with a lot of lush amenities as if it was designed specifically for luxury cruisers like you.
Mina Salam is close to attractions such as Meem Gallery (3.7 km) and The Palladium (4.3 km). So you can easily explore Dubai's most popular attractions.
Rooms at Mina Salam include a flat-screen TV, air conditioning, and a refrigerator, offering exceptional comfort and convenience. There is also free WiFi available for guests.
Room service, concierge, and rooftop terrace are some of the amenities at this hotel. In addition, the pool and breakfast make your stay even more special. If you go to Mina A` Salam At Madinat Jumeirah Hotel by car, free parking is available.
We recommend trying oysters at one of the restaurants nearby, such as Nathan Outlaw at Al Mahara, Pierchic, or Al Iwan while visiting Dubai.
Dubai is also known for a number of great art galleries, including Al Jaber Gallery, Alserkal Avenue Arts District, and Gulf Photo Plus, which are close to Mina A` Salam At Madinat Jumeirah Hotel.
'At this ultra-luxurious, Arabian feel and super clean, nice smelling hotel, your comfort comes first. They love to see you in Dubai!'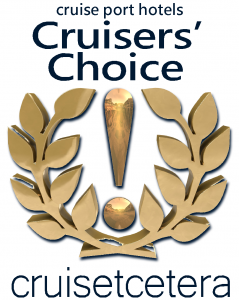 a charming atmosphere that fuses the heritage and modernity of the Emirate
Gert van L.: "We found a really good hotel prior to our Seabourn cruise last year in Dubai: Al Bandar Rotana Creek hotel. Fantastic room, beautiful views, nice pool, and great rooftop dinner!"
Situated on the north shore of Dubai Creek, the thriving waterway that runs through the heart of the city, Al Bandar Rotana is a five-star hotel with a prime waterfront outlook. Located on Baniyas Road in one of Dubai's most prominent business districts, the waterside hotel is just a few minutes by road from the world's busiest airport, Dubai International. Major attractions are on the property's doorstep too, from mega-malls to world-famous souqs. The new Al Seef destination is rooted in Dubai's culture and heritage, with a charming atmosphere that fuses the heritage and modernity of the Emirate. The design-led Rise Dubai Creek Harbour development is also a short drive away, home to live music, DJ sets, movie screenings and unusual casual dining concepts.
This modern, architecturally-striking property, features 190 uniquely-designed rooms and suites. Spacious, luxurious and featuring the latest amenities, options range from standard rooms to suites, ideal as the pre-cruise hotel- and leisure travellers and families visiting Dubai. Al Bandar Rotana also offers Club Rotana rooms with additional benefits including an Executive Lounge and personalised services. My advice is to book an executive lounge which is including free happy hour snacks and drinks! It will save you lots as alcohol is very expensive in Dubai.
Guests are spoiled for choice with five dining options to suit every taste and occasion. From seasonal authentic food at Gusto Italian Restaurant to Morgan's Bar & Restaurant, the only gastropub in the area, you are in for a real treat. For casual meals, all-day dining restaurant Salt & Pepper is just the ticket, while Vanilla Lobby Lounge is the place to enjoy tea, coffee and snacks. All outlets are complemented with a rooftop terrace overlooking stunning views of the Creek and Dubai's skyline. Refreshing drinks and snacks can be savoured at The Deck Pool Lounge, while in-room dining is available around the clock.
'This hotel has a very nice rooftop bar and restaurant which I can highly recommend!'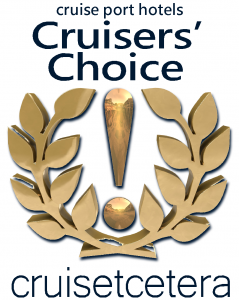 EXPERIENCE a rooftop swim AT this 5-STAR HOTEL IN DUBAI
Nils B: "We stayed here prior to our cruise with Seabourn.  This hotel is very conveniently located around the city walk with many shops and eateries. The hotel staff was super nice and polite and they upgraded us to an apartment at no extra cost. The balcony at the apartment opened up the view of the Burj Khalifa and we were pleasantly surprised. The apartment was spacious so if you are traveling with children this is a great choice. The souks and the coast were not far and we could take an uber to go to the port."
Surround yourself with sophistication at La Ville Hotel & Suites CITY WALK, Dubai, Autograph Collection.
This 5-star UAE hotel is situated in an urban neighborhood and is just 1.3 km from the Coca Cola Arena. Whether attending events at the Dubai World Trade Centre, meeting clients, or taking in the sights, you'll find everything you wish for nearby. Within this iconic hotel, you'll discover modern rooms and apartments, with a host of pampering amenities.
Enjoy incredible views of Burj Khalifa and Dubai's skyline from their rooftop bar, sample excellent wines at GRAPESKIN, dine on freshly prepared cuisine, or retreat to the rooftop infinity pool, spa treatment rooms, and fitness center. You'll find their stylish venues and outstanding services are the perfect choices. No matter if you are joining prior to or after your cruise, you'll experience an exceptional stay at La Ville Hotel & Suites CITY WALK, Dubai, Autograph Collection.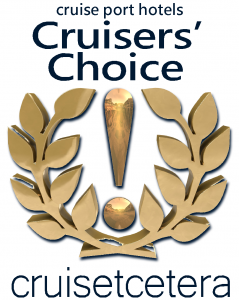 the heart of the city's downtown district
Donald D.: "JW Marriott great hotel located close to a mall with a shuttle to a mall where you can access the HOHO. J W Marriott was great and well situated. Shuttle to the mall where you can do the Hop on Hop off which we used to see Dubai."
Sheena C.: "I second the JW Marriott….stayed there for 4 nights this past November. Lots of restaurants to choose from. Great walks by the canal…..awesome views. Tallest hotel towers in the world!"
Frank H.: "The whole family loved JW Marriott and had a great rate."
H Clifford B.: "JW Marriott Marquis was great."
JW Marriott Marquis Hotel Dubai welcomes you to the heart of the city's downtown district with modern luxury and award-winning service. Soaring above Sheikh Zayed Road, this 5-star hotel is one of the tallest in the world and boasts awe-inspiring views of the water and the Dubai cityscape.
Gracefully furnished rooms and suites provide a sanctuary with deluxe bedding, complimentary Wi-Fi, marble bathrooms, and 24-hour room service. Elsewhere at the hotel, enjoy a swim in the outdoor pool or a workout in the fitness center before easing tired muscles with a massage at SARAY Spa. Sample the flavors of the world at the 10 restaurants and lounges, which offer Japanese, Italian, Indian and Thai cuisine. Should you wish to explore, Dubai Mall, the Burj Khalifa and the Dubai Opera are all minutes away.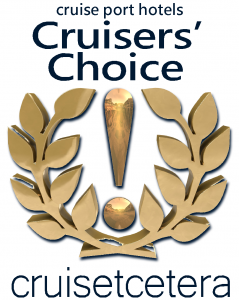 Located in a favorite area of Dubai
Dawn W.: "Palace Downtown Dubai is wonderful and situated across the water from the Burj Khalifa. Stayed there two years ago." 
Cheryl M.: "the Palace Downtown, right on the lake in front of the Fountains, walking distance to The Mall, absolutely beautiful."
Palace Downtown is located in a traditional palatial residence overlooking the Dubai Fountain and the lake surrounding Burj Khalifa. The property has an Arabian-style spa and a gym with a personal trainer.
The rooms at The Palace Downtown Dubai are decorated in a contemporary, Middle Eastern style and have a balcony and a luxurious bathroom. They all feature an interactive TV system, DVD player, and free Wi-Fi.
The 4 different restaurants serve gourmet dishes ranging from Argentinian meat to Thai curries. All-day dining options offer buffets of Mediterranean and Middle Eastern dishes.
The Palace Downtown Dubai has a number of leisure facilities, including an outdoor pool surrounded by palm trees and a spa offering facial and body treatments. You can also enjoy a hammam, rain showers, a hot tub, and steam baths.
The hotel is a 5-minute walk from Dubai Mall and Souk Al Bahar shopping and entertainment center. The property offers transfers from Dubai International Airport to the hotel upon request.
"The Royal Suite was beautiful, situated on the fountain, and overlooking the Burj Khalifa. The staff was all equally friendly and the breakfast was delicious."
the most breathtaking views of the city
You can witness life unfold in remarkable fashion with some of the most breathtaking views of the city.
Contemporary, elegant design and furnishings, warm and attentive service, and enviable settings further heighten the experience of living 'Where life happens'.
An award-winning, iconic flagship hotel and a veritable landmark of luxury situated in the very centre of Downtown Dubai, Address Downtown, which stands tall near Burj Khalifa and The Dubai Mall, is a haven for connoisseurs of refined indulgence.
This hotel presents the future of hospitality. An exceptional selection of innovative restaurants, an invigorating spa, state-of-the-art Fitness Centre, versatile meeting rooms and world-class amenities ensure that your stay is marvellously memorable, while young children can look forward to revelling in the immersive activities in Qix club.
Impeccable décor, views that capture the imagination and exemplary service are the perfect prelude to the extraordinary culinary journeys that await guests at Address Downtown's dining venues. Impeccable décor, views that capture the imagination and exemplary service are the perfect prelude to the extraordinary culinary journeys that await guests at Address Downtown's dining venues.
Impressively elevated on the 63rd floor, NEOS is the destination of choice for the city's distinguished and elite. The avant-garde interiors of this exclusive and sparkling night lounge add a unique touch of panache to any occasion, whether joining NEOS for a sumptuous bite or a glamorous night out with friends.
Address Downtown is a convenient 15-minutes from Dubai International Airport and within easy distance of the city's most renowned landmarks and leisure hotspots.
'To see the spectacular water laser show at night, go to NEOS, order one of their fantastic cocktails and you have the best view on the show from above.'
Some more recommendations from fellow luxury cruise lovers below:
when you have a special request or can not find your hotel, you want a cheaper option or you have any questions? please contact us and we will send you a new top 3 based on your choice.
by e-mail: GERT@CRUISETCETERA.COM