"Visit some of the most amazing ports-of-call in the world, featuring attractions that even the most jaded travelers would enjoy when you cruise to South America.
South America is a cruise destination that offers something for everyone. Deep rooted cultures left the remains of their great civilizations for you to explore. Tranquil beaches await those eager for a swim in the clear waters or a sunbathing session in the shining sun. Markets for shopping, vineyards for exploring, clubs for dancing: live out your wildest dreams with a South America cruise."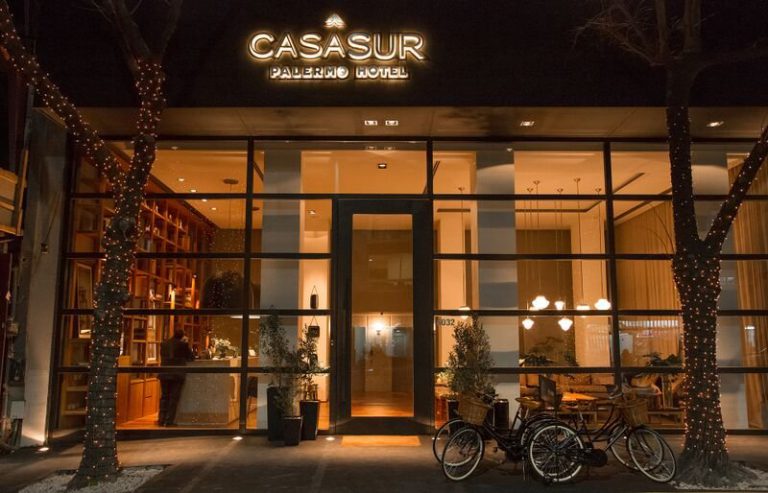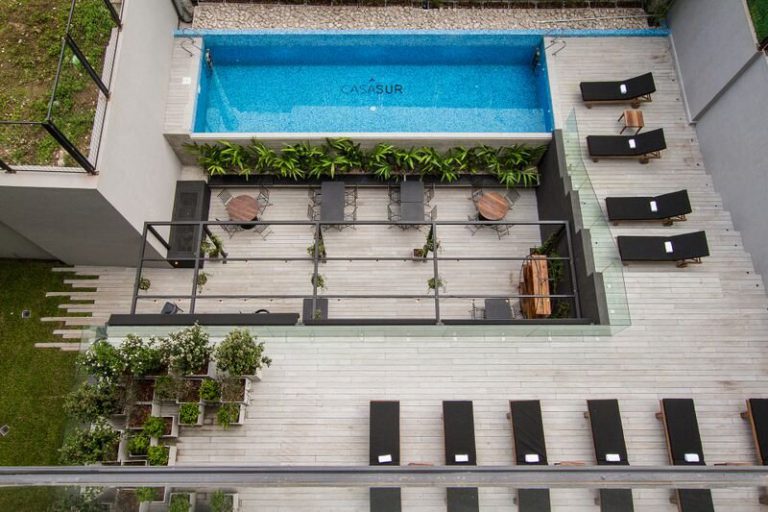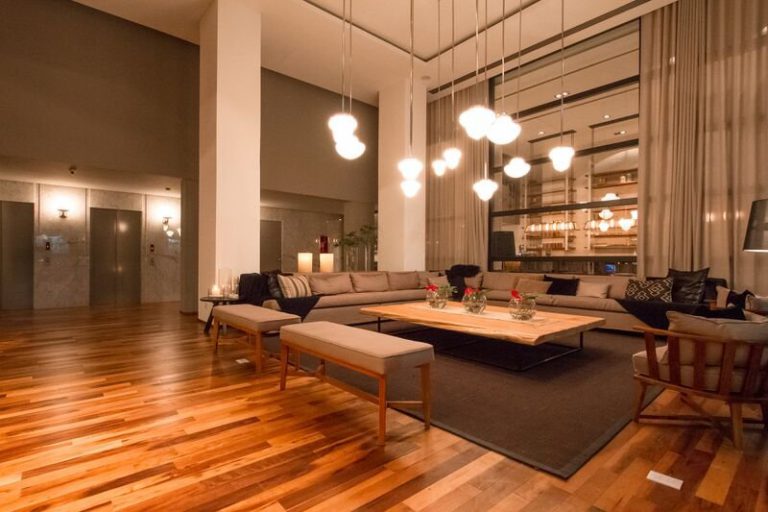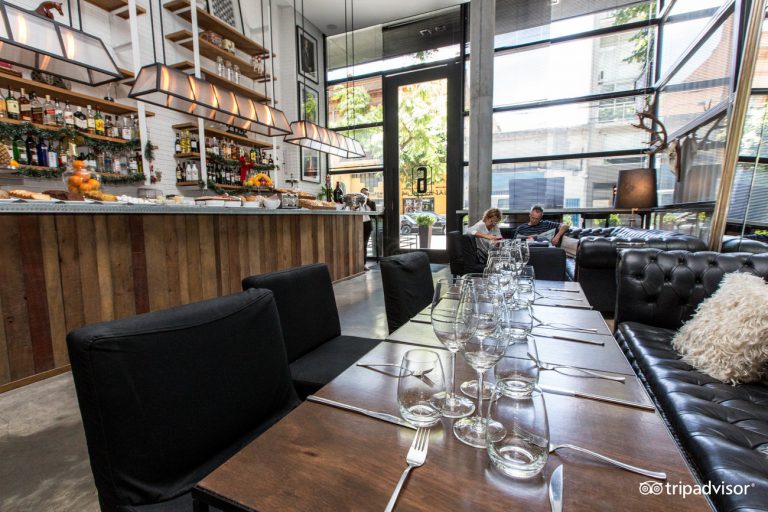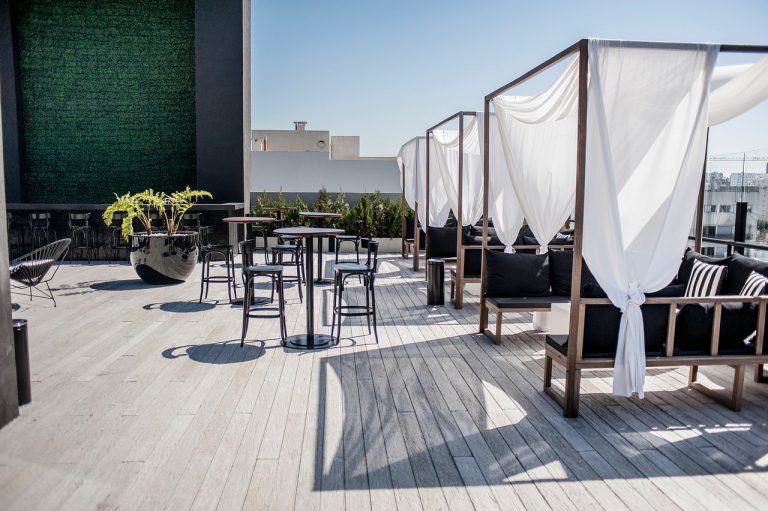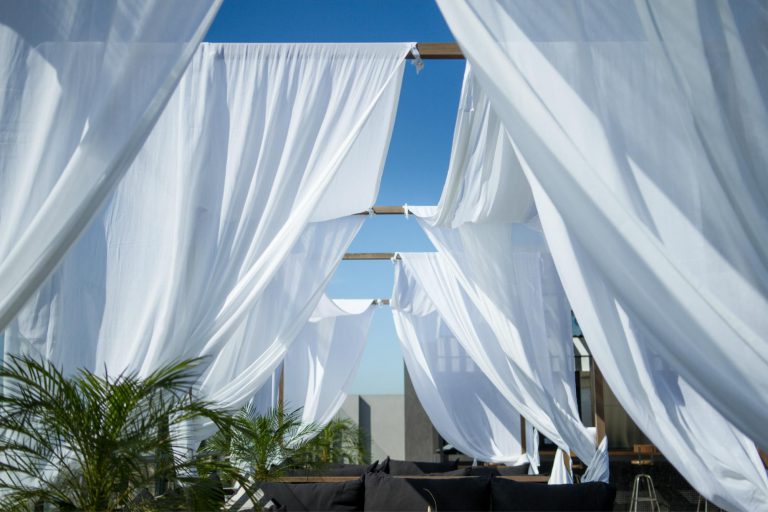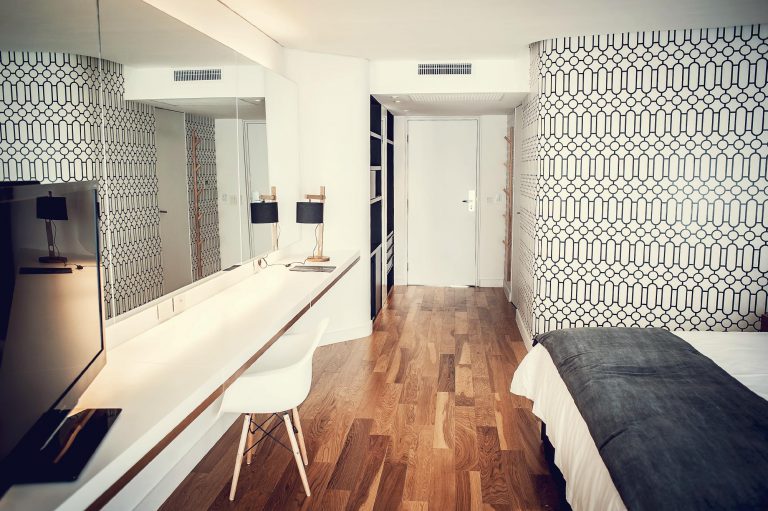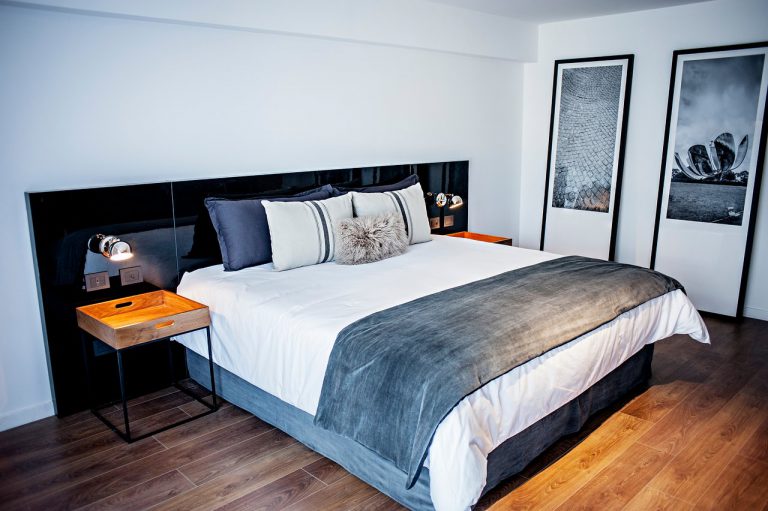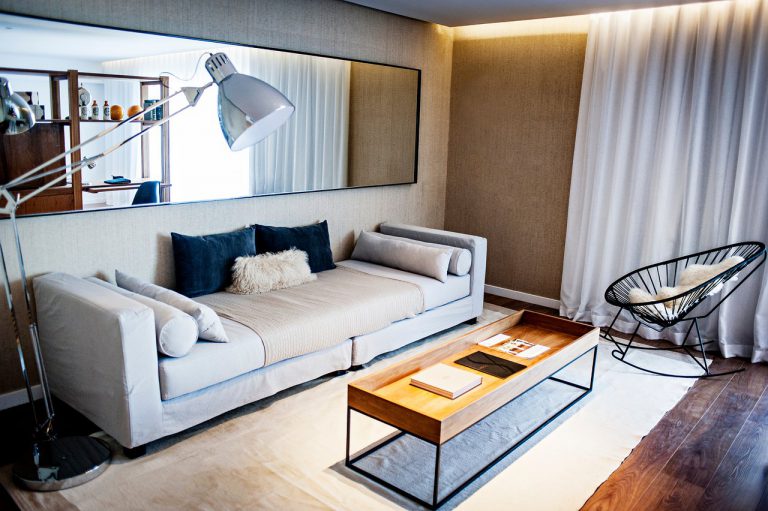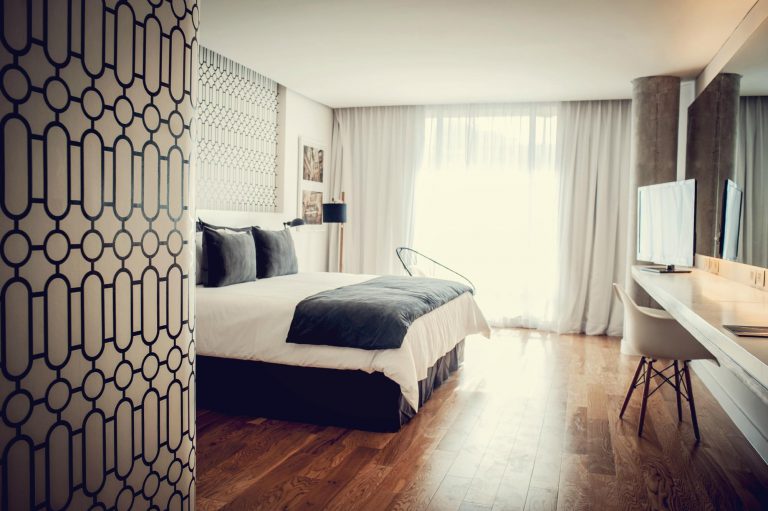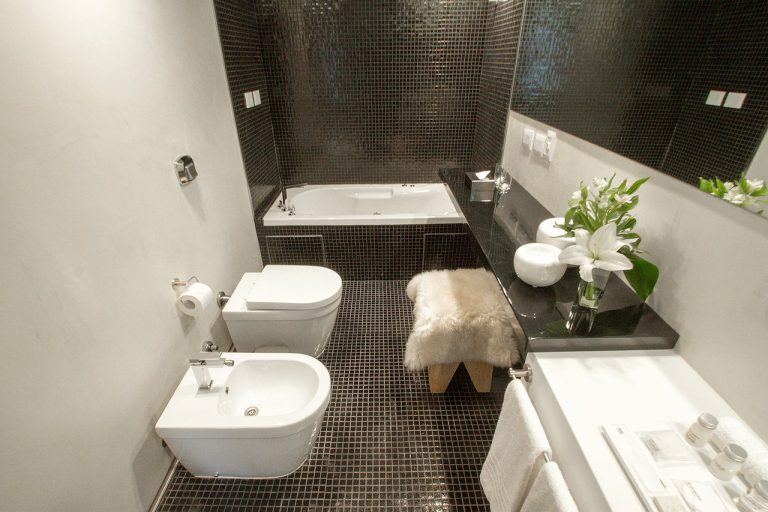 CasaSur Palermo Hotel is a 4-star hotel located in the Palermo Hollywood neighborhood, surrounded by bars, art galleries, and the best restaurants in town. It is the third hotel member of the innovative and sophisticated CasaSur Hotel Collection. Its 54 executive rooms and 7 suites have minimalist furniture, hardwood floors, delicate textures, and noble materials keeping the design philosophy that represents the brand.
The rooms are elegantly decorated in a chic and contemporary style, CasaSur Palermo Hotel provides 61 rooms that were designed to suit our guests every need.
They feature minimalist furnishings, hardwood floors, and delicate textures, preserving the hotel's design philosophy.
Their rooftop is one of the coolest terraces in the city, ideal for social and corporate events. In its 400 m2, it has a barbecue, bar and the most magnificent view.
The swimming pool in the hotel's solarium is designed for the relaxation and comfort of all guests.
'Enjoy unforgettable moments surrounded by nature.'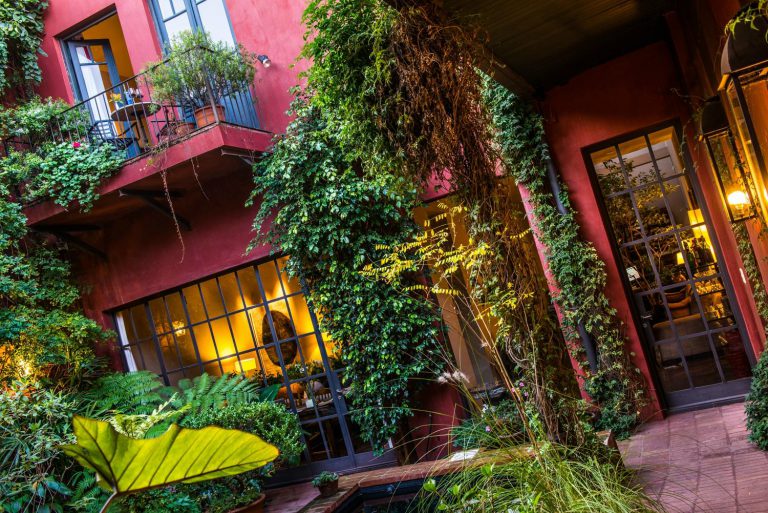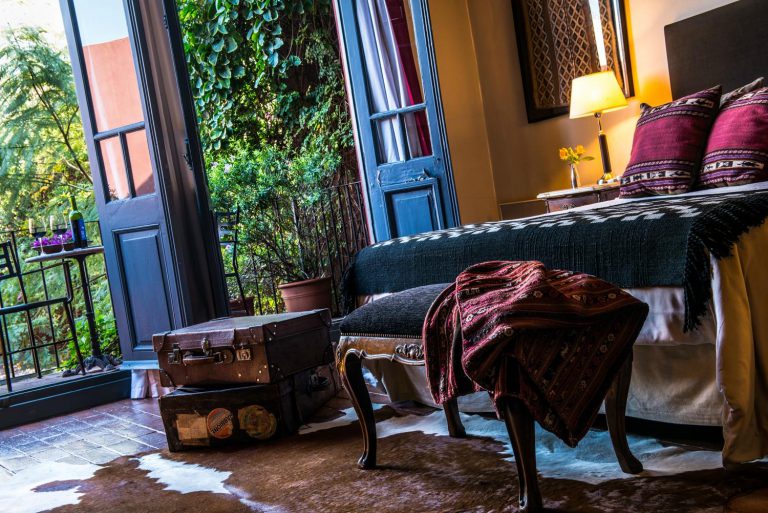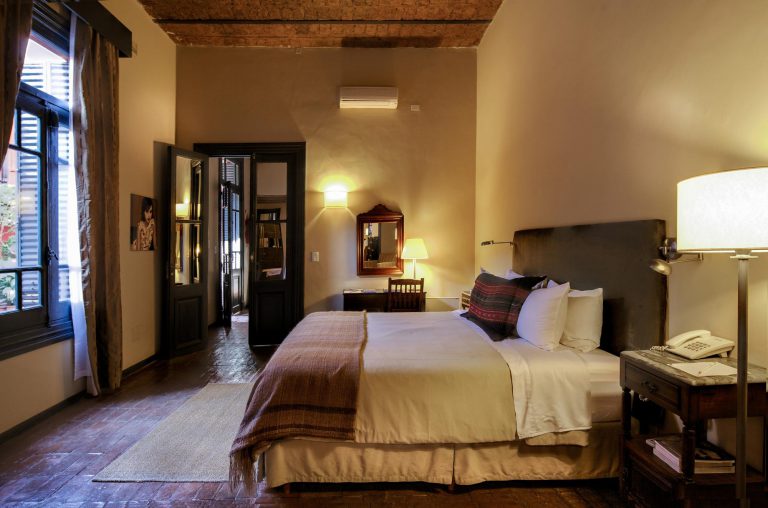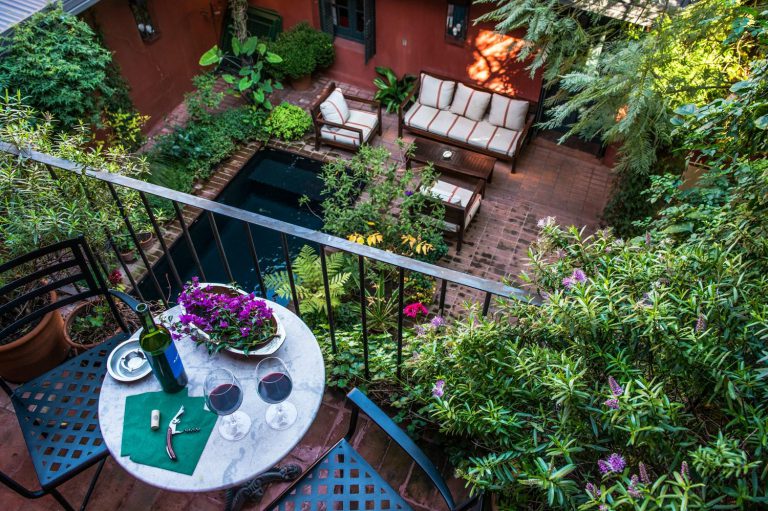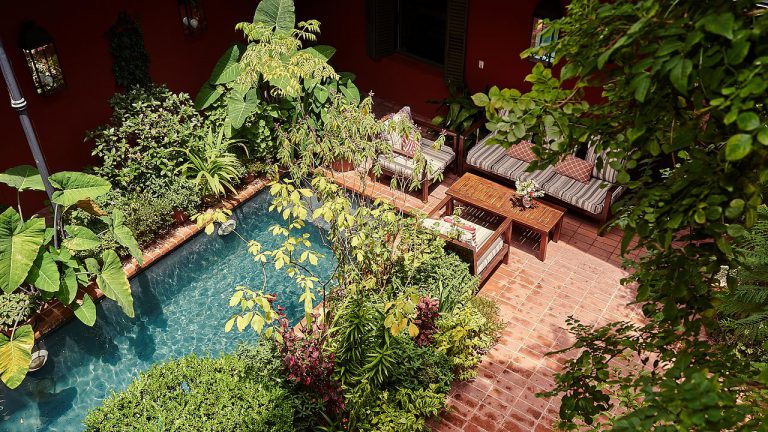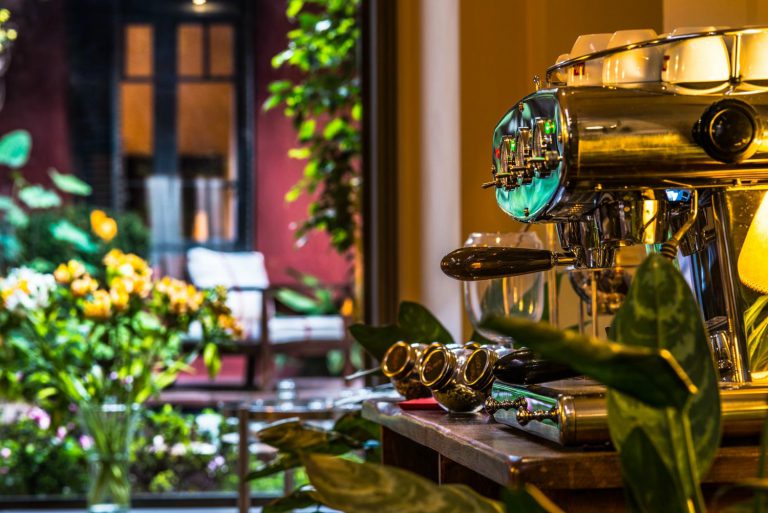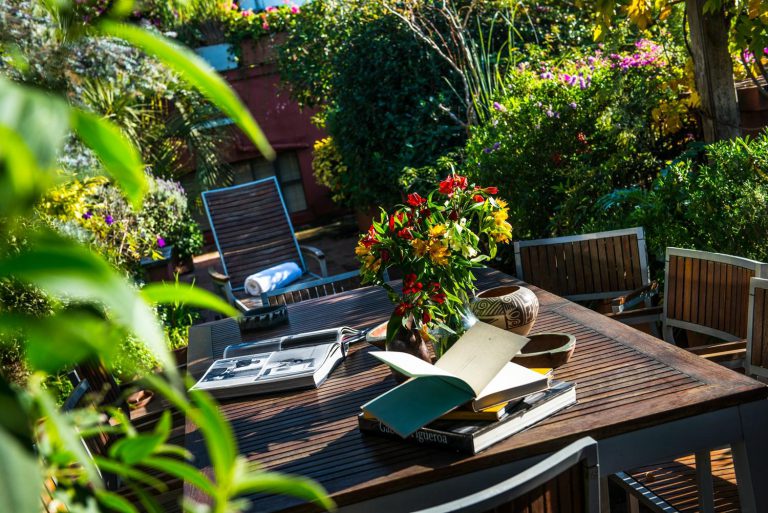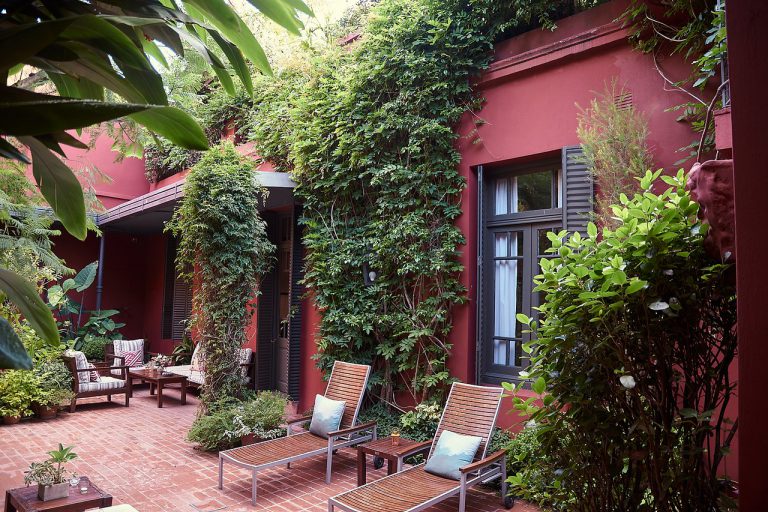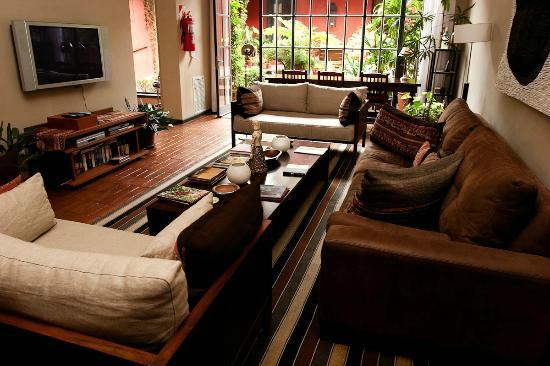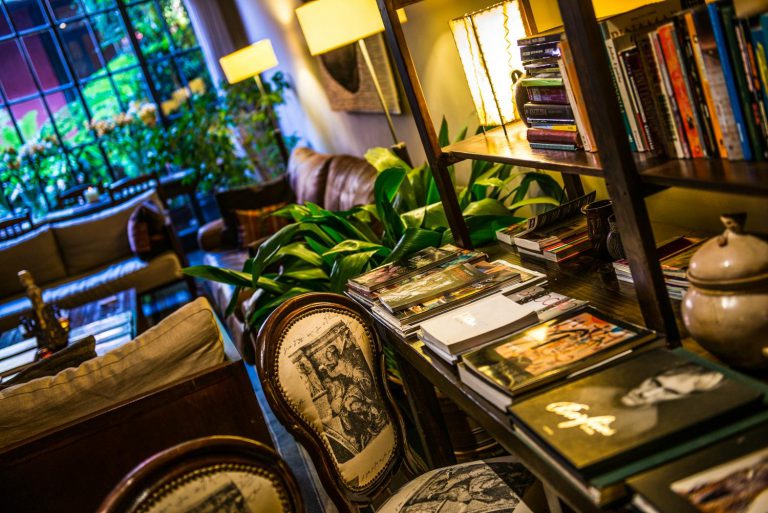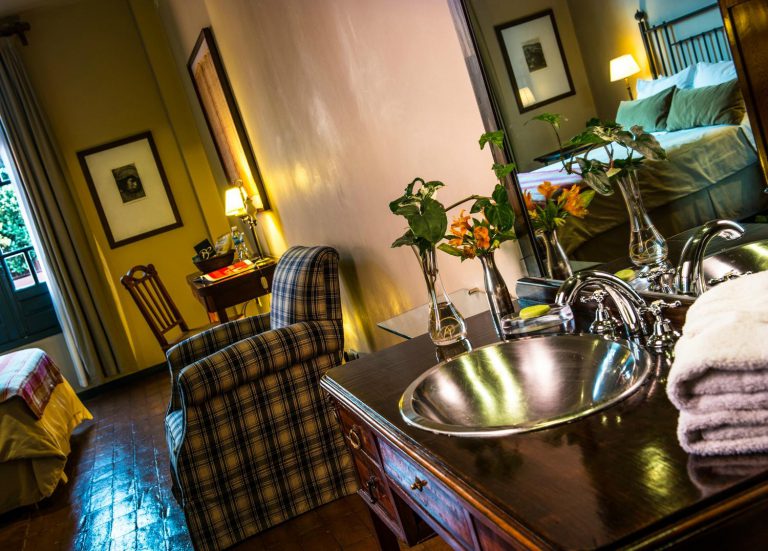 Come be the Protagonist of this Single Moment
Through a partnership between the filmmaker and the hotel chain, the Be Jardín Escondido by Coppola was launched as an exclusive hotel, offering unique experiences and services for travelers.
Five time Academy Award winner Francis Ford Coppola resided at this property while filming his movie Tetro, released in 2009. The filmmaker was enchanted by the house, the neighborhood and Buenos Aires and decided to share this unique experience with travelers from around the words. Be Jardín Escondido by Coppola offers guest a stylish and inviting retreat in the heart of one of Buenos Aires's most desirable neighborhoods.
Unique and with personality
The property features seven unique suites, many of which are named after Francis and his family. Each suite is designed to offer comfort in a stylish setting.
Just one example: Francis Suite
This apartment's called Francis Ford Coppola as it was the suite where the filmmaker slept while he lived in Palermo. The closet has a chest where Francis kept the filming equipment.
The filmmaker lived in Buenos Aires for two years, while recording Tetro, which was released in 2009. Francis Ford Coppola received several Oscar nominations and won the award five times.
""Excellence in hospitality."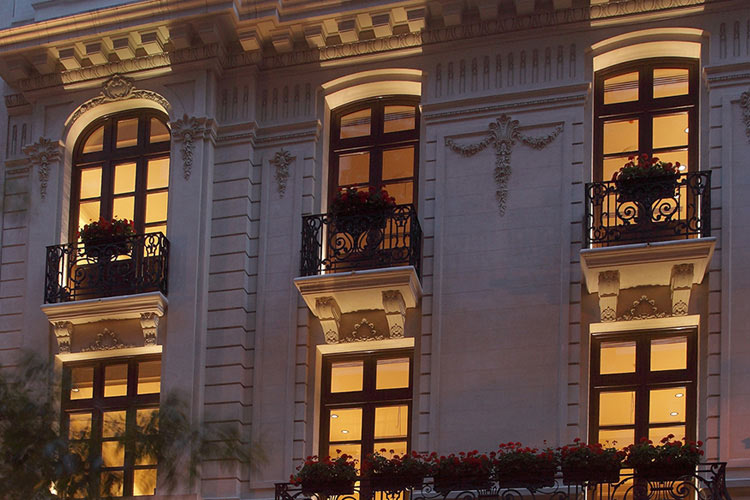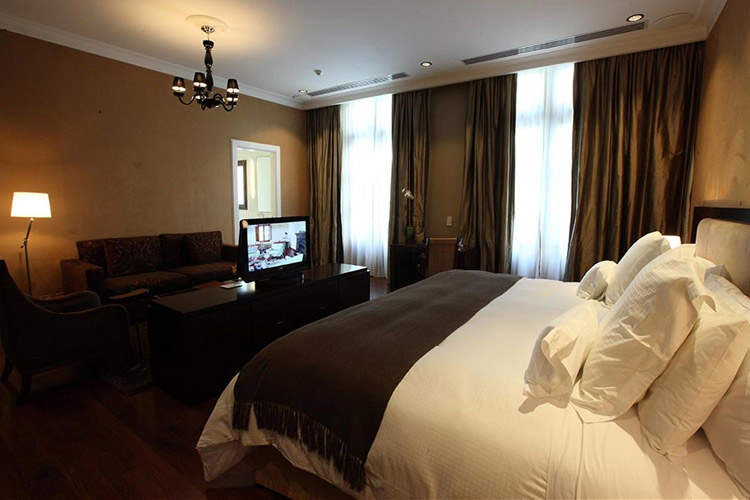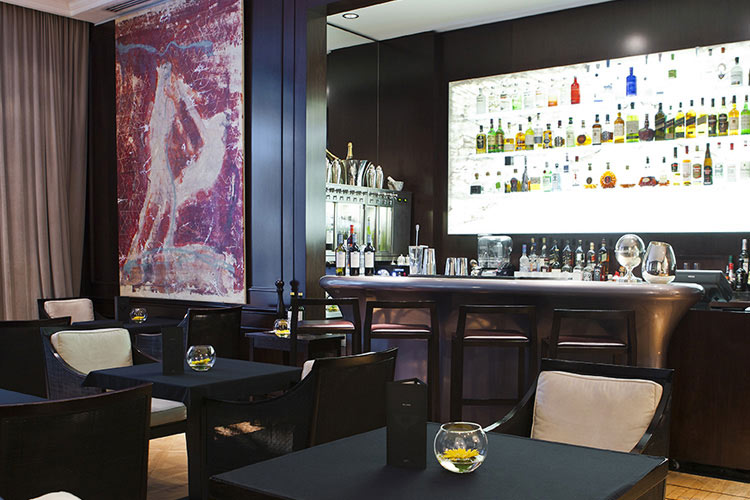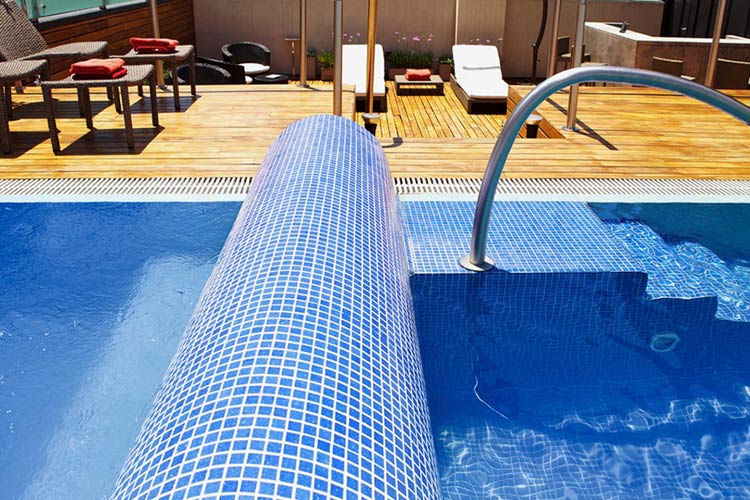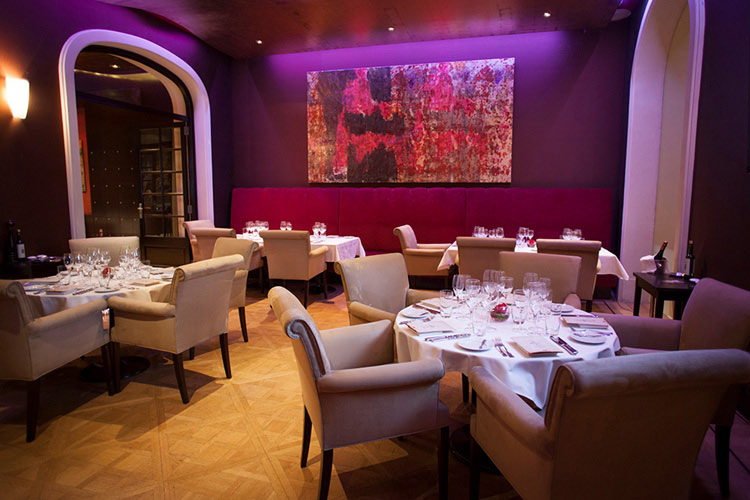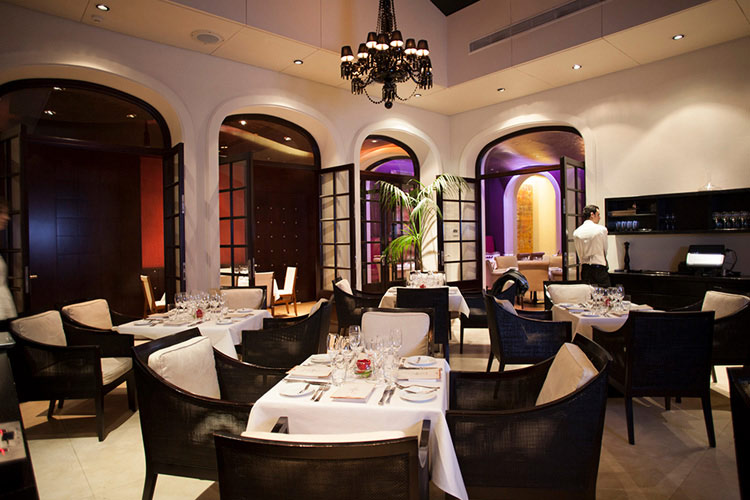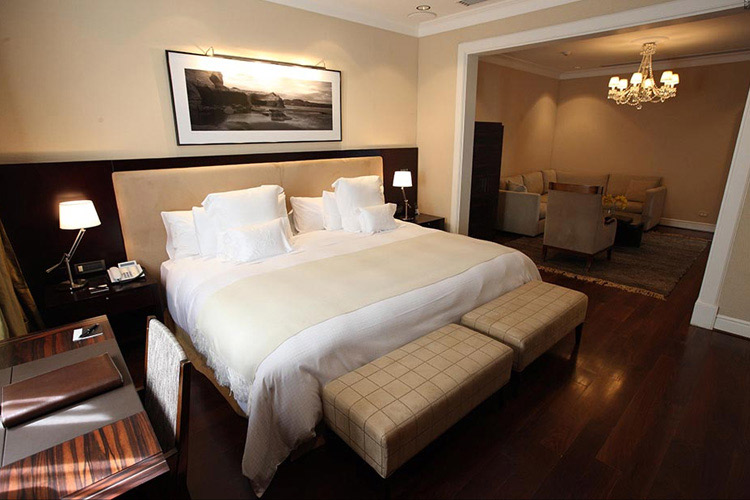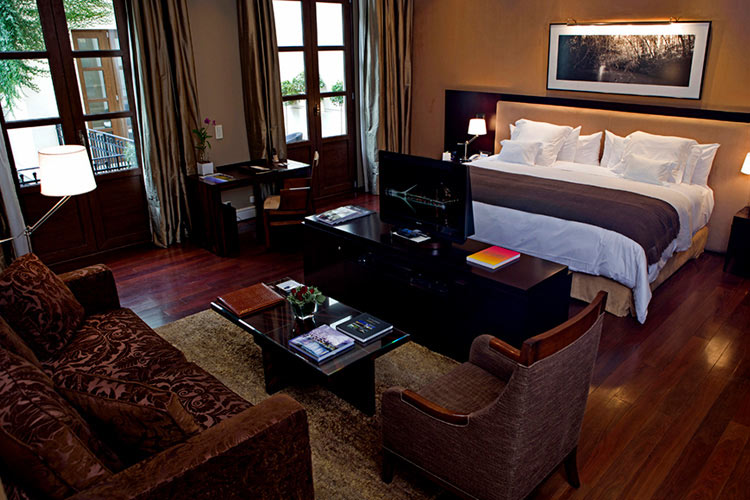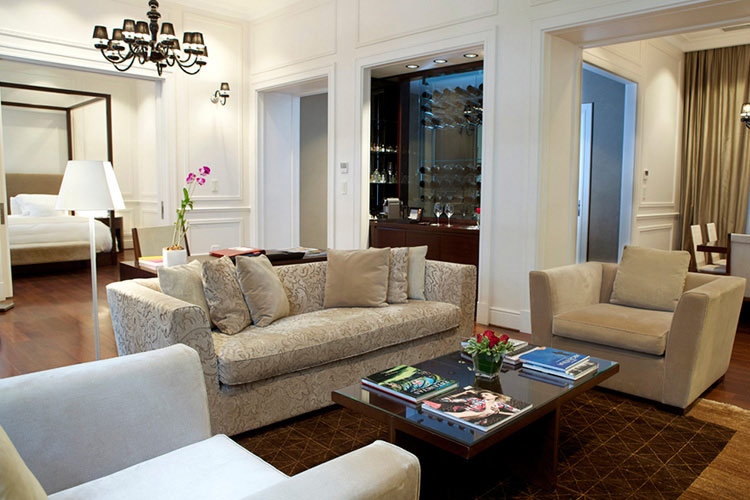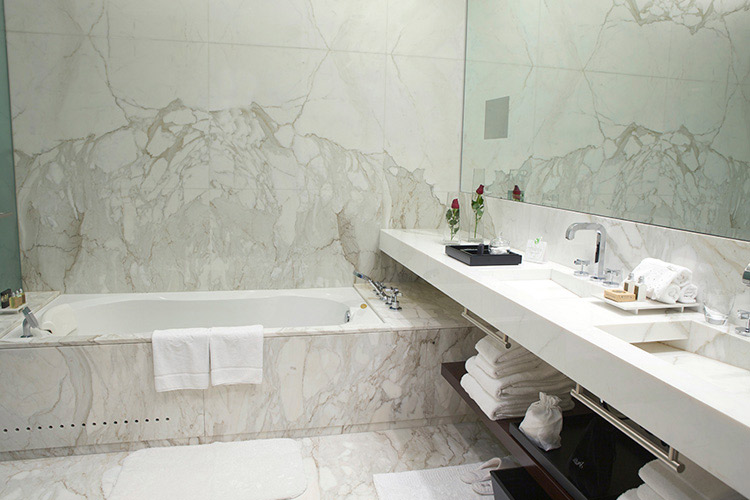 Nestled in the heart of Buenos Aires' most elegant residential neighbourhood, Recoleta, Algodón Mansion is a luxury boutique hotel standing in a lovingly restored château design building dating from 1912.
Algodon Mansion is just a short stroll away from many of the city's most important sights and attractions, including the Recoleta Cemetery and the Coliseo Theatre, while the tree lined avenues of Recoleta are home to many fashionable boutiques, restaurants, cafés and the gorgeous Belle Époque architecture that has earned the city the title of "The Paris of South America".
The Algodón Club & Wine Bar is the hotel's own gourmet restaurant, where the chef and his team create delicious menus accompanied by an exclusive Argentinian wine list. Algodón Mansion also has a rooftop pool, and guests can take advantage of the hotel's Spa centre, featuring steam, sauna, and massage rooms, where an extensive range of treatments are offered.
Algodón Mansion is an all-suites property, and these spacious suites have been designed to meet the highest standards for service, technology, comfort and sophisticated aesthetic appeal. All suites are fully air conditioned and come with an immense range of high-tech amenities, including Nespresso coffee machines, iPod docking stations and free Wi-Fi internet connection. The sumptuous marble bathrooms feature luxurious robes and L'Occitane bath and body products. Extra beds or baby cots may be added to some rooms on request.

"You actually feel Argentina here!"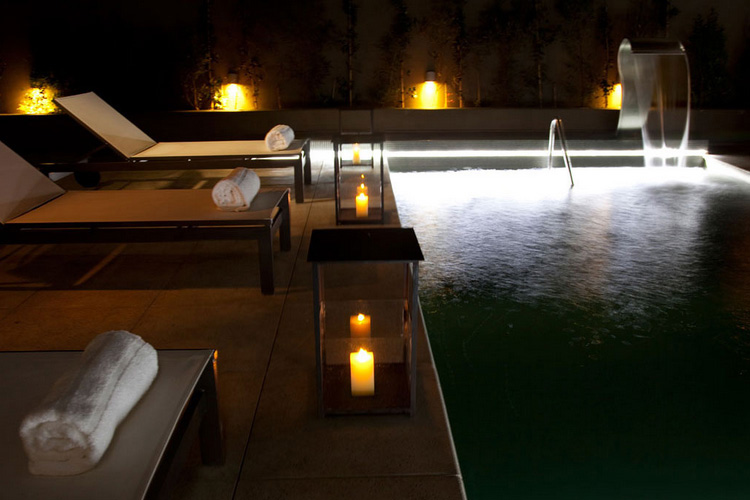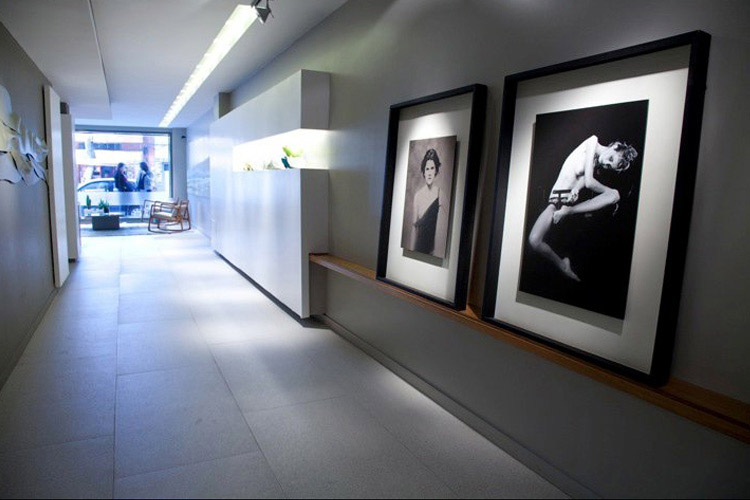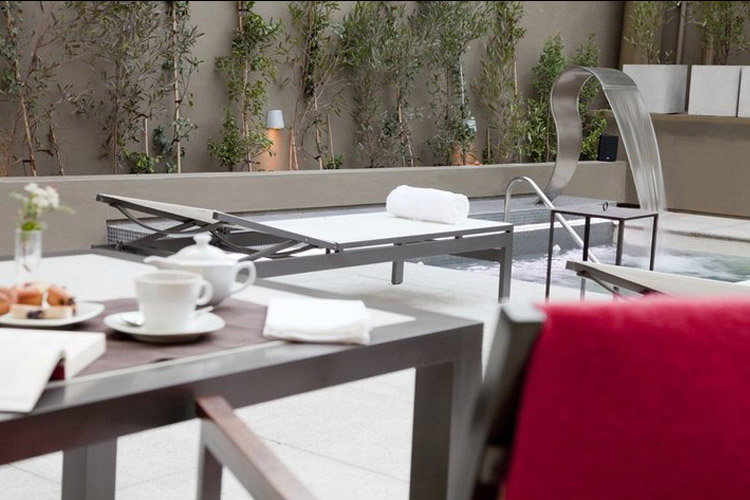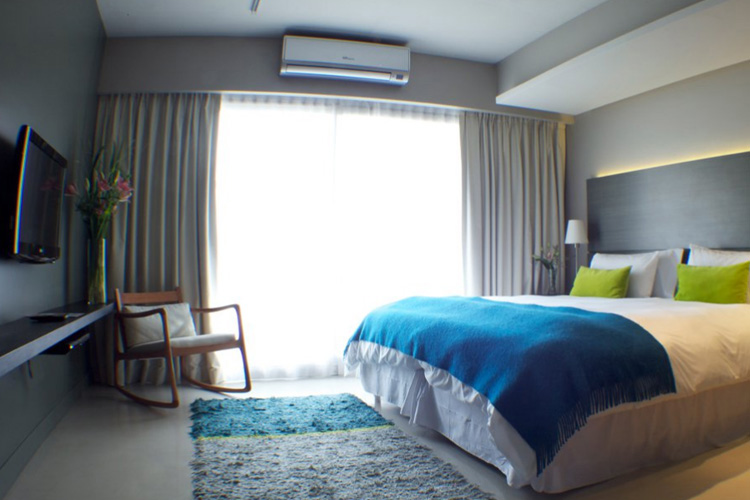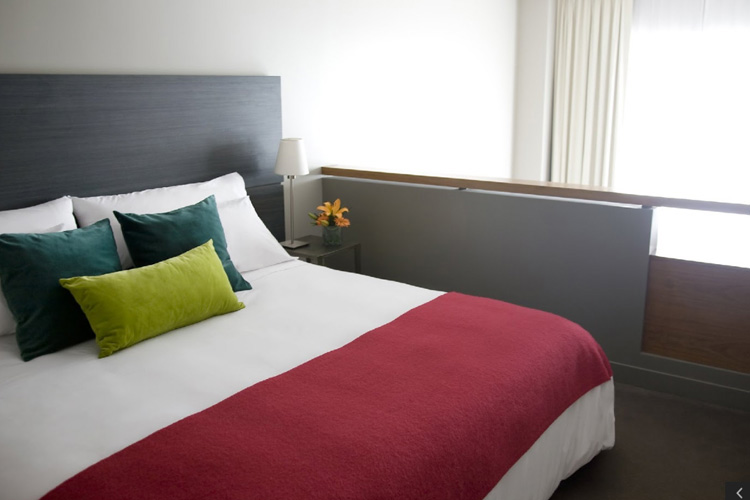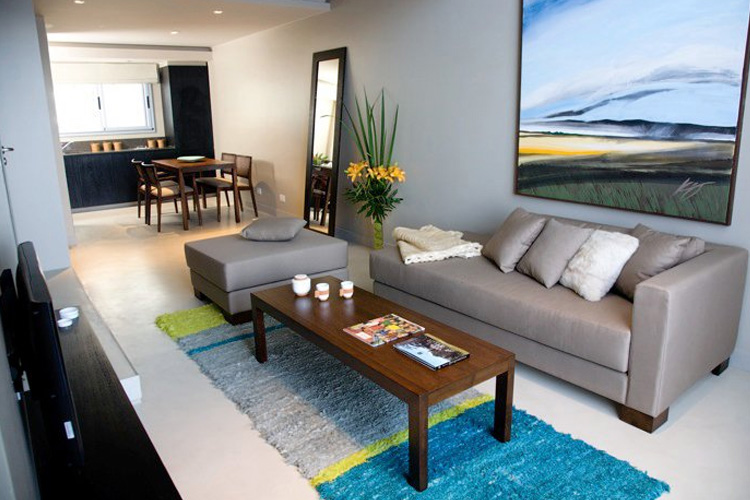 Atempo Design Hotel, located in Palermo, in the heart of the Hollywood area, in Buenos Aires amongst designers, artists, bohemians, and restaurants, offers a comfortable home away from home. Atempo Design Hotel is a unique boutique hot spot with lofts and suites that include a kitchen and Internet. A modern creation, Atempo Design Hotel also features a swimming pool, spa, and luxury services.

Teaming with sophisticated energy and creative vitality, this up and coming neighborhood is called Palermo Hollywood because a number of producers are in the area between Córdoba, Santa Fe, Dorrego and Juan B. Justo Avenues in Palermo Viejo. Palermo is in the northeast of Buenos Aires with Belgrano to the north, Almagro and Recoleta to the south, Villa Crespo and Colegiales to the west and the Río de la Plata river to the east.

Highlights of the area include the National Museum of Decorative Arts, Latin American Art Museum of Buenos Aires, Palermo Racetrack, Argentine Polo Field, Palermo Woods, Buenos Aires Botanical Garden, and the Buenos Aires Zoo.
All rooms feature a kitchen, wifi Internet, telephone with national and international dialing service, TV, DVD player, individual heating and airconditioning and a safety deposit box for laptops.
The bar and restaurant serve breakfast, light lunch and coffee throughout the day and is open to the public. It is closed for dinner but there are many fine restaurants nearby. If you choose to stay in for the evening, each room has a kitchen and there is room service.

Activities include all the area has to offer as well as a swimming pool, spa with a sauna, Jacuzzi and massage treatments.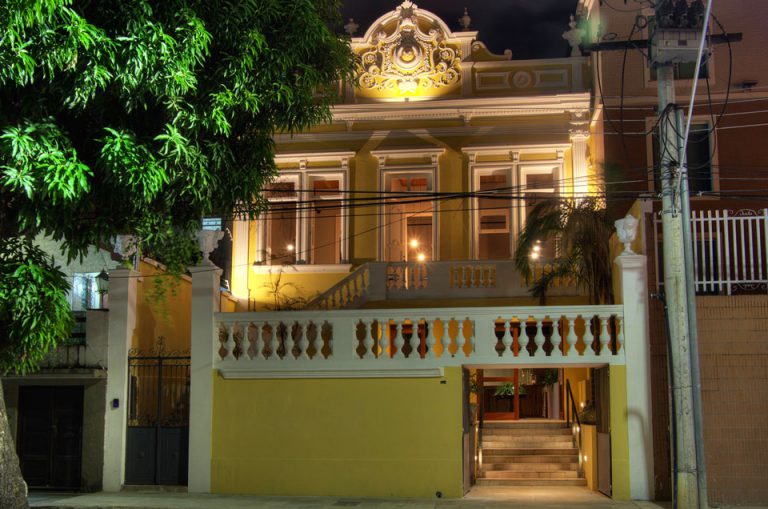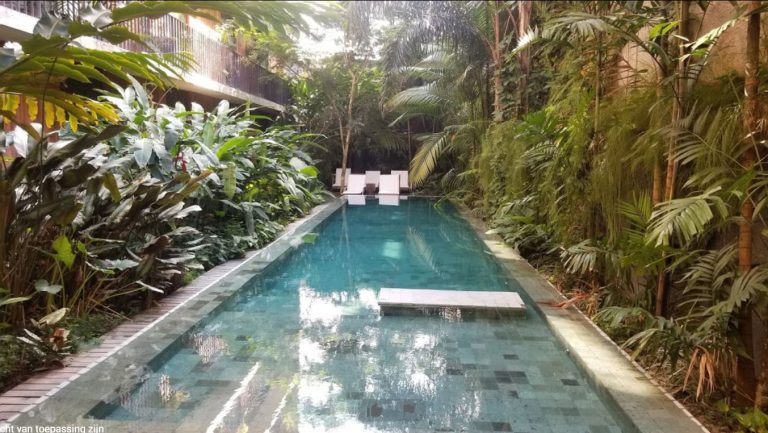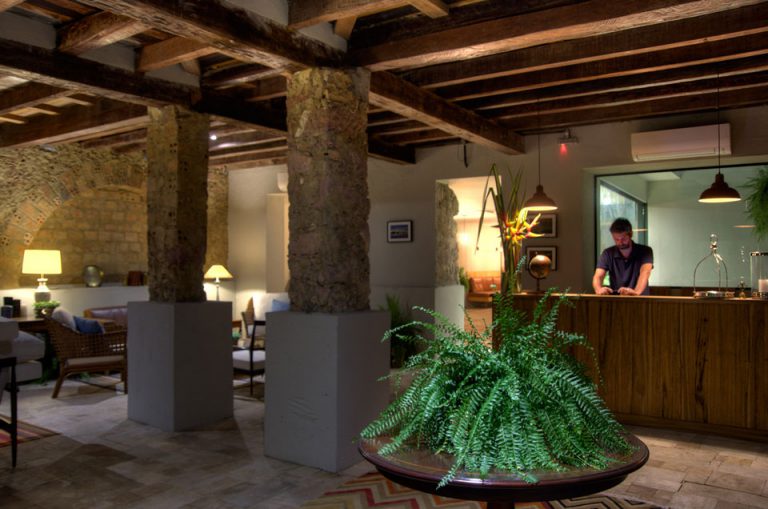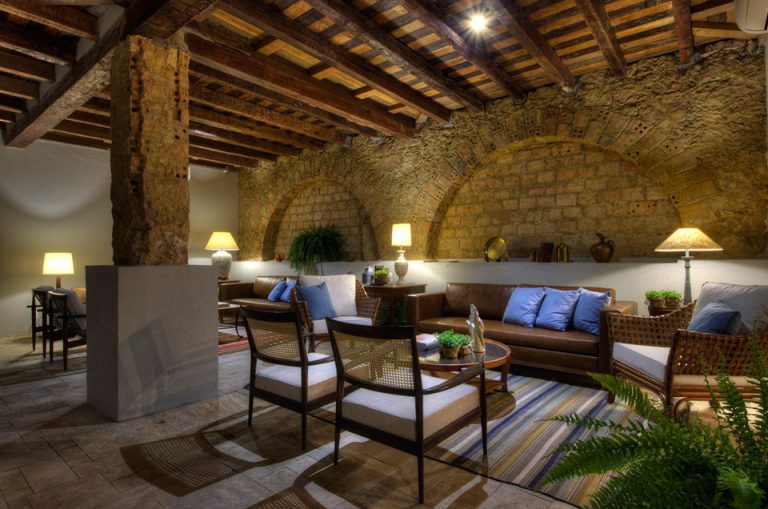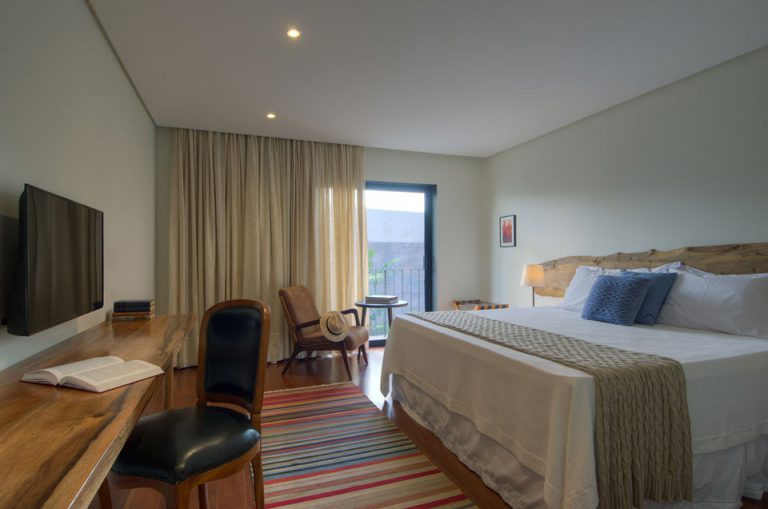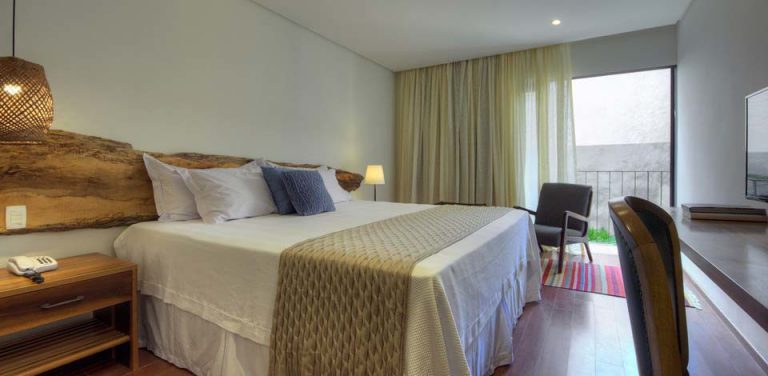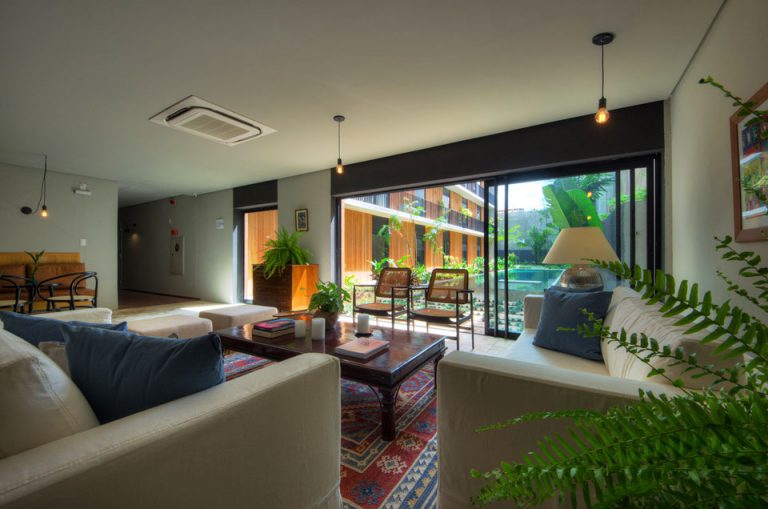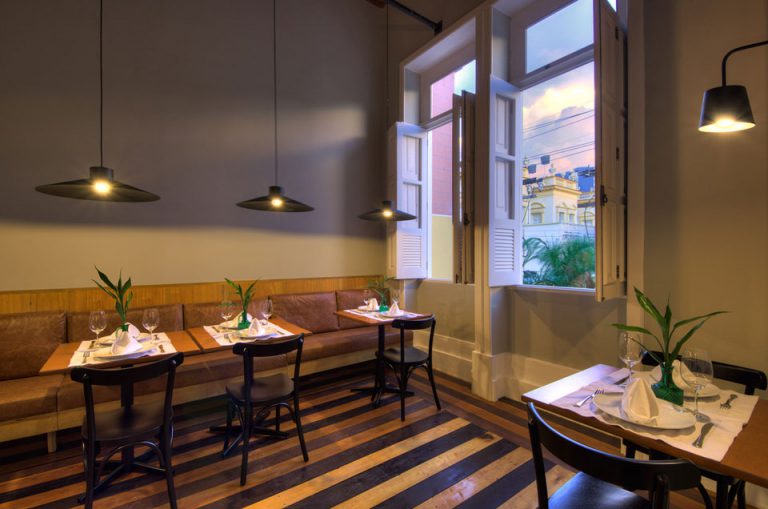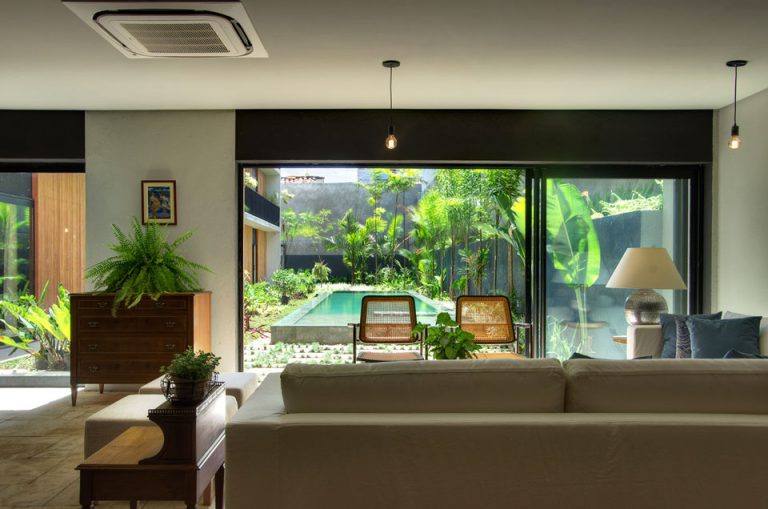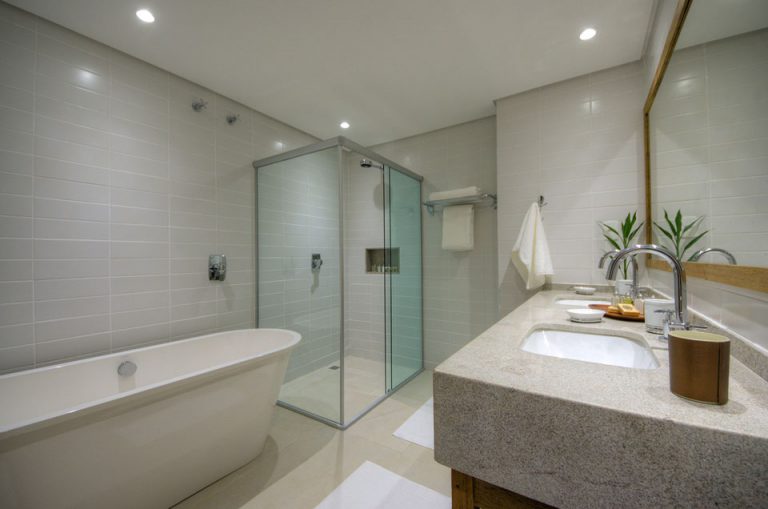 Located in the historic center of Manaus, just a few steps from the Amazon Theater, the Hotel counts on 30 exclusive apartments—all facing an indoor garden and a natural stone pool.
The façade, reception and restaurant preserve the design of a restored historic mansion that dates back to the golden rubber age.
The spacious rooms have a modern and sophisticated design, and include a bathtub*, balcony, special linen, convenient amenities and a whole infrastructure of equipment and services offered by the most premium hotels.
The Fitz Carraldo Bistro offers a contemporaneous menu, blending international classic dishes with the exotic Amazonian culinary.
They  also count on a fully equipped gym room and a overlooking the hidden garden, a real gem in the heart of Manaus.
The Hotel offers five Standard Apartments, twenty Superior Apartments and five Premium Apartments—all of which facing the indoor garden and the natural stone pool.
Fitz Carroldo Bistro opens every day during breakfast, lunch and dinner times, offering an informal environment and contemporary culinary, which blends international classics with exotic Amazonian ingredients.
The bar across the pool offers special caipirinhas, selected wines and appetizers to order at any time.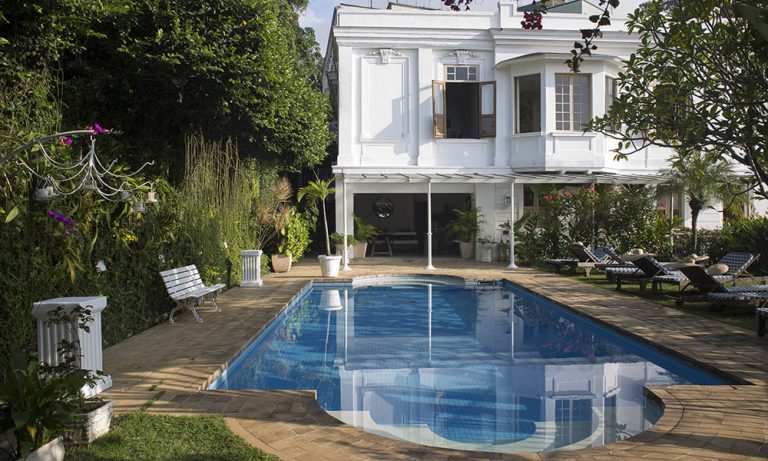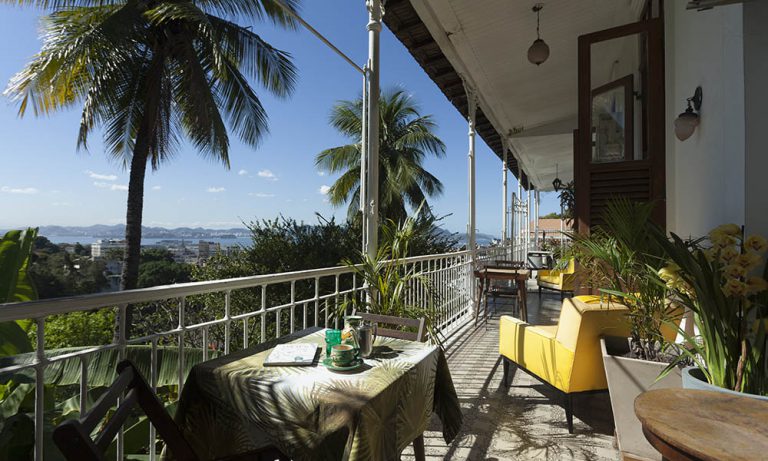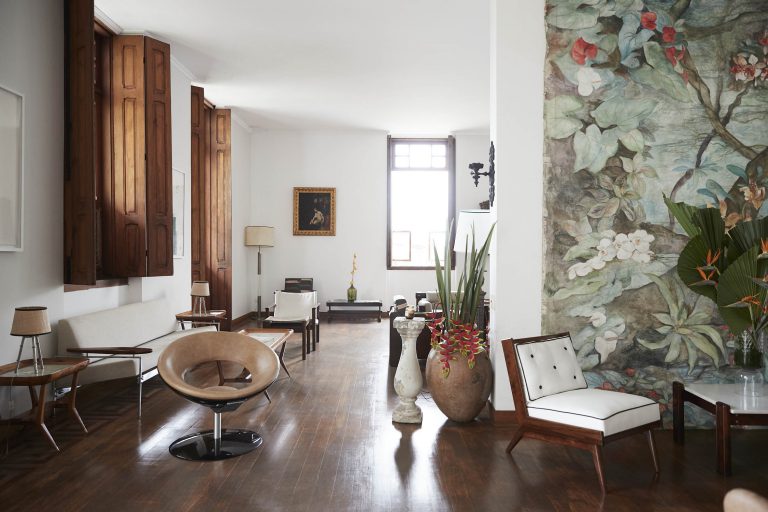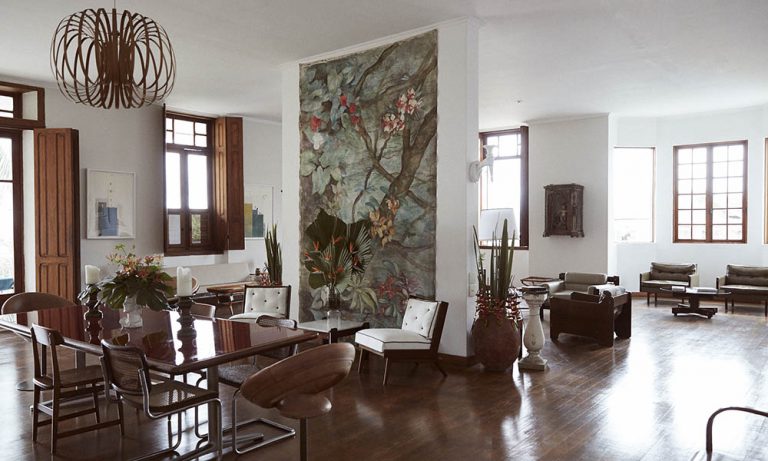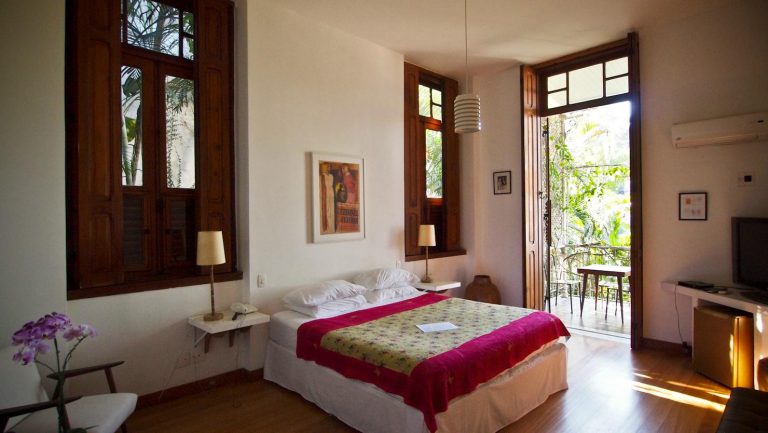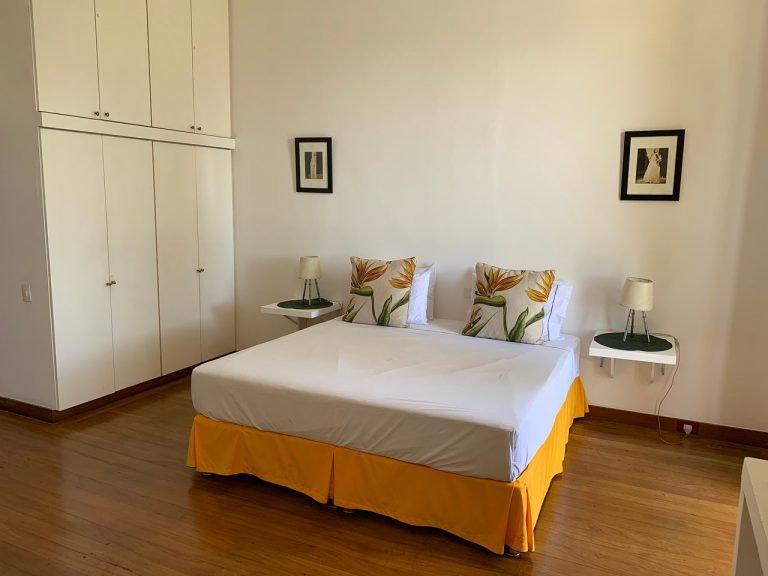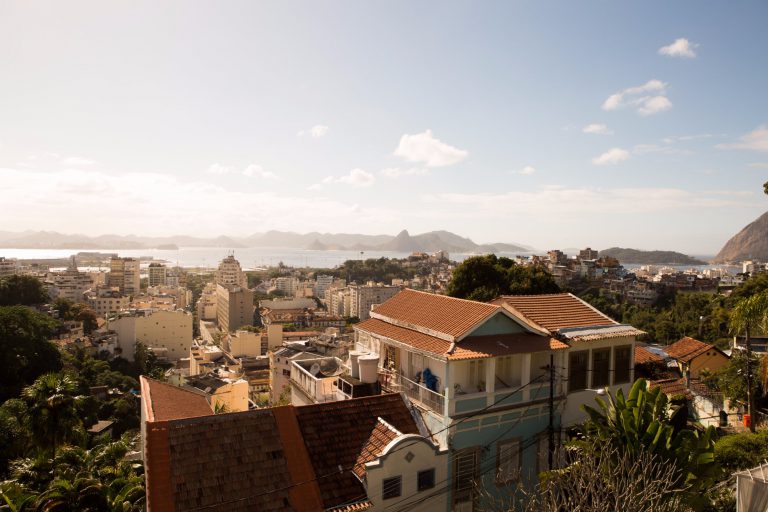 Though it's certainly off the beaten path compared to Copacabana and Ipanema, the neighborhood of Santa Teresa — once quaint and bohemian, now rapidly becoming the bairro of choice for chic travelers — isn't exactly a secret anymore. But a few quiet street corners, clattering streetcars and tree-shaded hideaways still preserve some of Santa Teresa's romantic magic. Mama Ruisa, a seven-room boutique hotel housed in an old-fashioned mansion, is one of these time capsules.
The elegant century-old house has old bones that are evident throughout, from the soaring ceilings and generously sized guest rooms to a curving wooden staircase and an airy front porch that's just screaming out for you to kick back on a rocking chair with a book and a glass of lemonade. As wholesome as that sounds, Mama Ruisa doesn't feel like a rambling country estate: the place has an urban edge, too, carefully cultivated by its French-Brazilian owner.
The mansion's original decorations have been stripped down, the oil paintings replaced with drawings by Jean Cocteau, the ornate lacquered furniture replaced by simple wooden coffee tables, canopied beds kicked out in favor of a minimalist look with crisp white linens and boldly printed fabrics. The more timeless elements of the original design — like the hardwood floors and floor-to-ceiling doors opening onto private balconies — remain in the themed suites, each of which takes inspiration from a Francophile hero (or heroine) like Josephine Baker or Colette.
The grand, impossibly sleek living room — open to the ocean breeze, of course, by way of ceiling-high French doors — is almost as good-looking as the mansion's lush swimming pool, shaded by a fringe of palm trees. The million-dollar view, though, is from Mama Ruisa's main terrace. Thanks to the hotel's hilltop position, guests can take in the sweeping vista over the Guanabara bay — and consider the masses crowding the beaches below — while feasting on tropical fruits for breakfast and feeling generally superior.
Travel advisory: Passport and visa requirements differ from country to country. Please check with your local authority before booking.
Located in the charming neighborhood of Santa Teresa in Rio de Janeiro, it´s cool and eclectic air guarantees the best moments of relaxation that you can experience in the wonderful city.
This colonial residence offers a trip to the exotic through its views of the Sugarloaf Mountain, the Guanabara Bay and its lush garden full of banana trees. Mama Ruisa Boutique Hotel has become the temple of Brazilian modernist design.
The owner, a Brazilian furniture collector, chose the most beautiful pieces to furnish the common areas and bedrooms. Whoever enters the lounge, experiences a journey into the depths of Brazilian design from the 50s and 60s, always with that special touch that transforms Mama Ruisa into a unique environment.
Here designers such as Sergio Rodrigues, Oscar Niemeyer, Ricardo Fasanello, Zanine de Caldas, Geraldo de Barros, Giuseppe Scapinelli, Carlo Hauner and Martin Eisler, Joaquim Tenreiro and more, share the space in a unique modernist dialogue.
The personalized service is a trademark of Mama Ruisa, offering unusual programs: art tours, architecture, shopping tours in the best Rio de Janeiro brands, ecological tours and surf lessons in Arpoador.
This is a beautiful  7 room old family home that has been lightly converted into a small hotel. The area of Santa Teresa is quiet, largely residential, and an interesting neighbourhood to explore.
"To stay at Mama Ruisa Hotel is to let yourself be carried away by the air of bossa nova to discover the charm and mystery of Rio."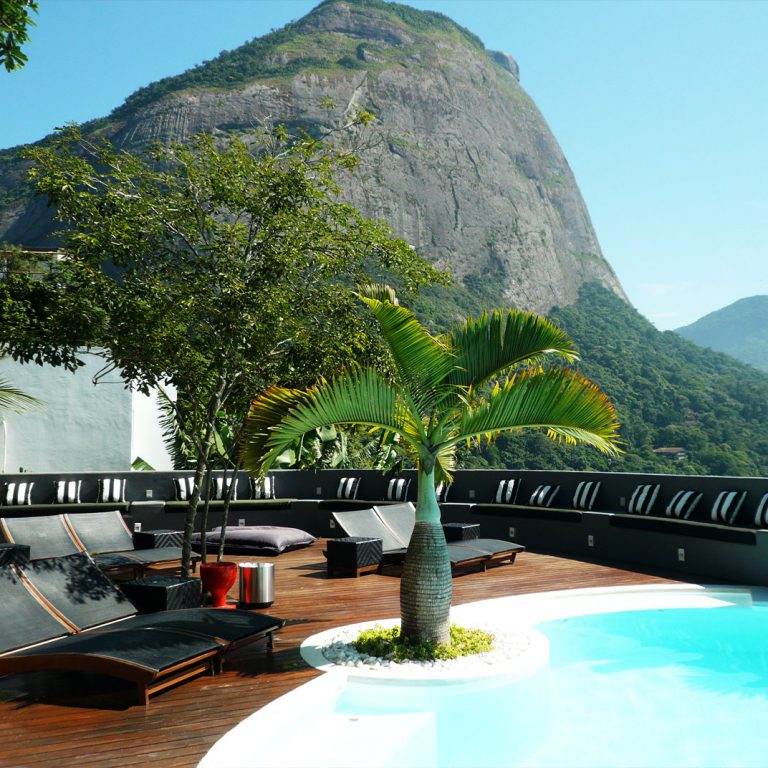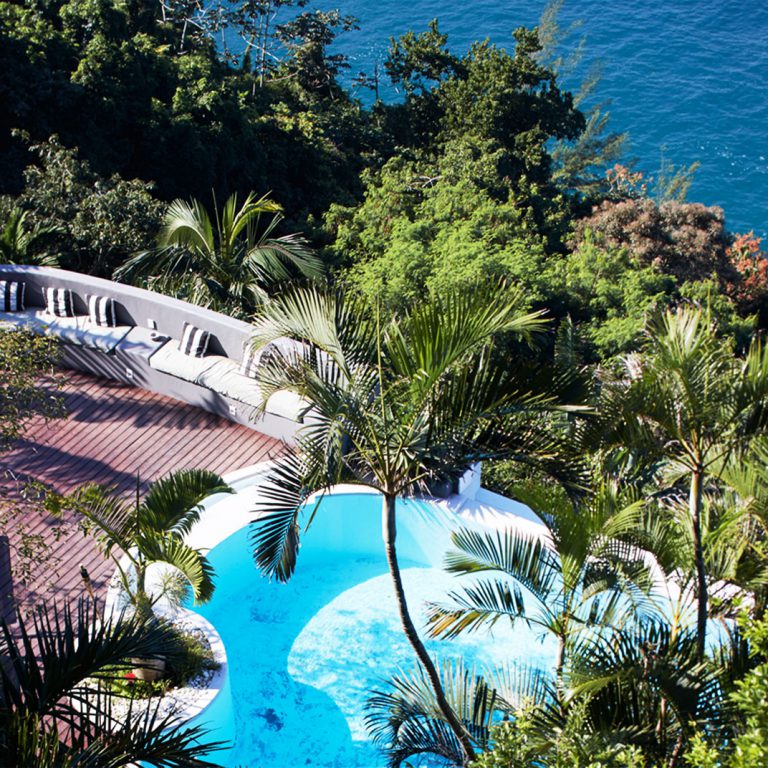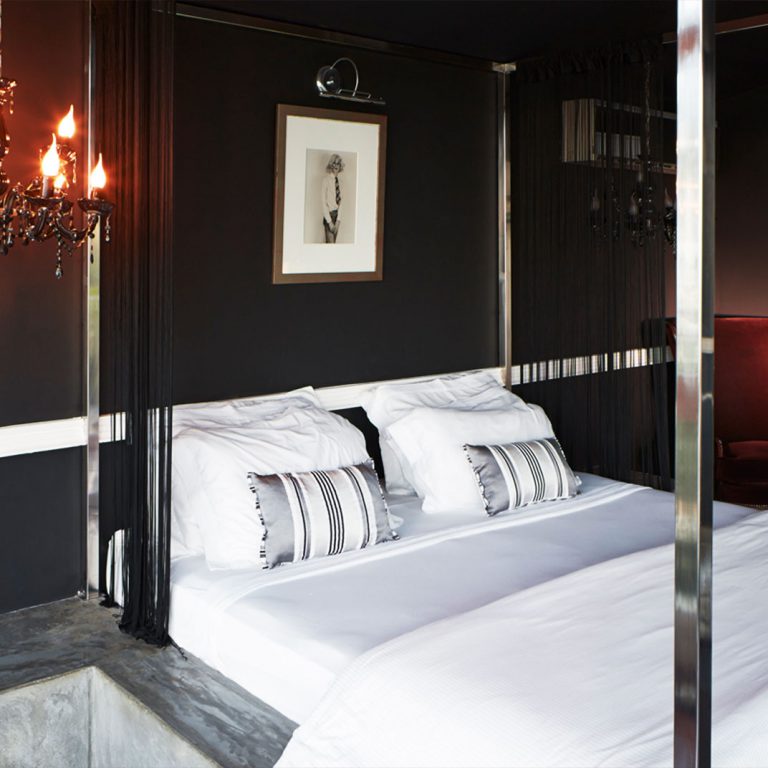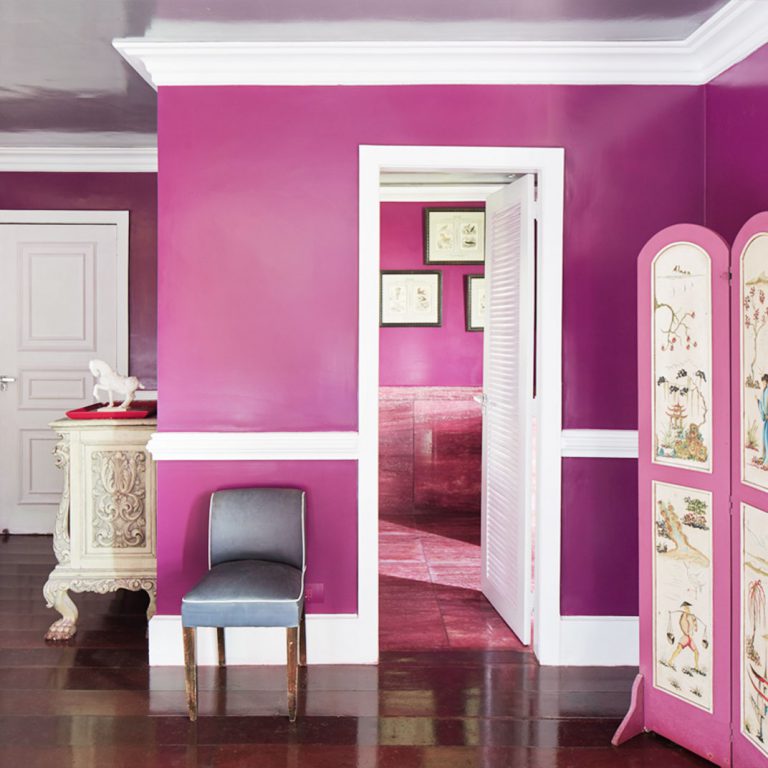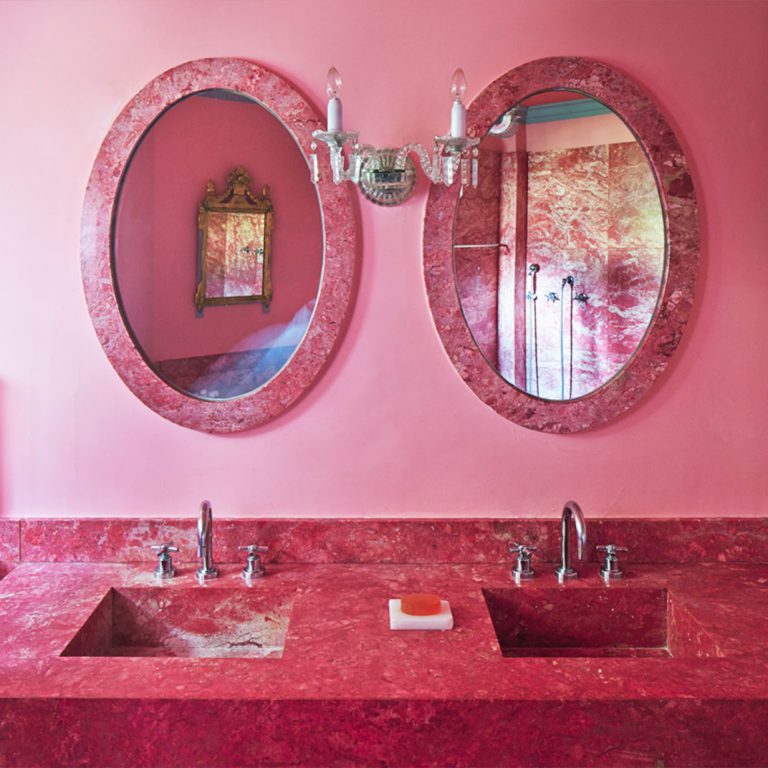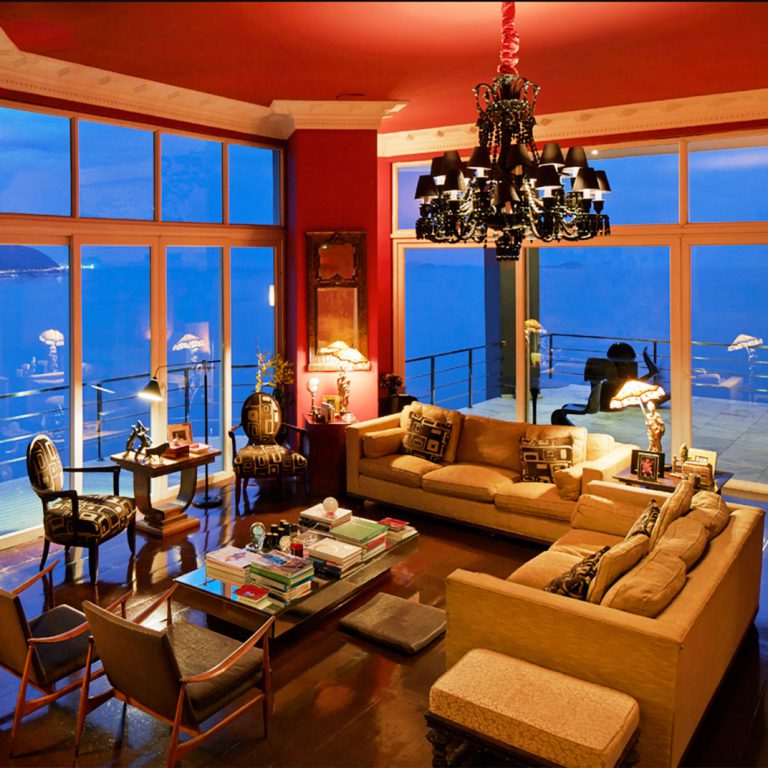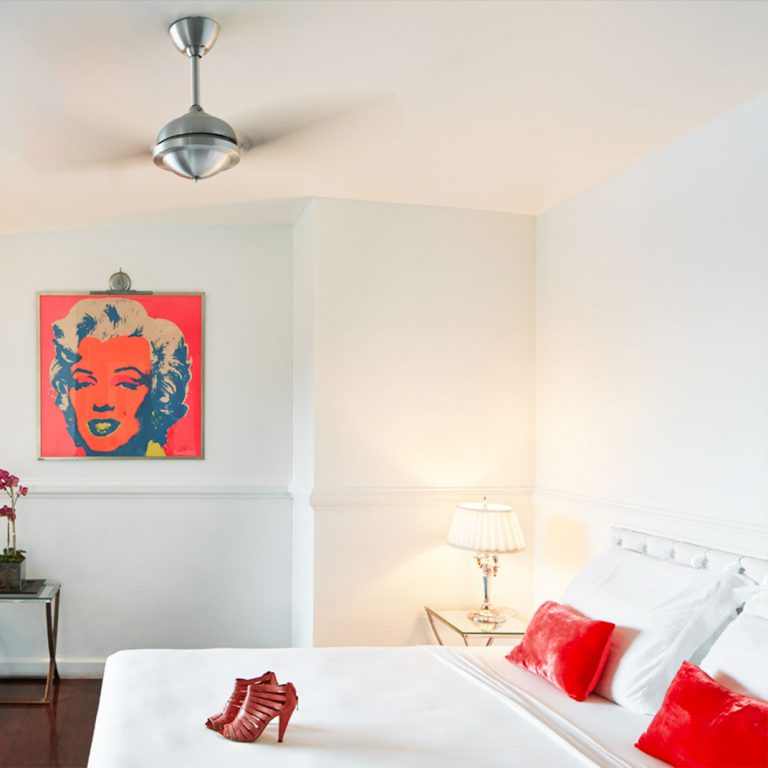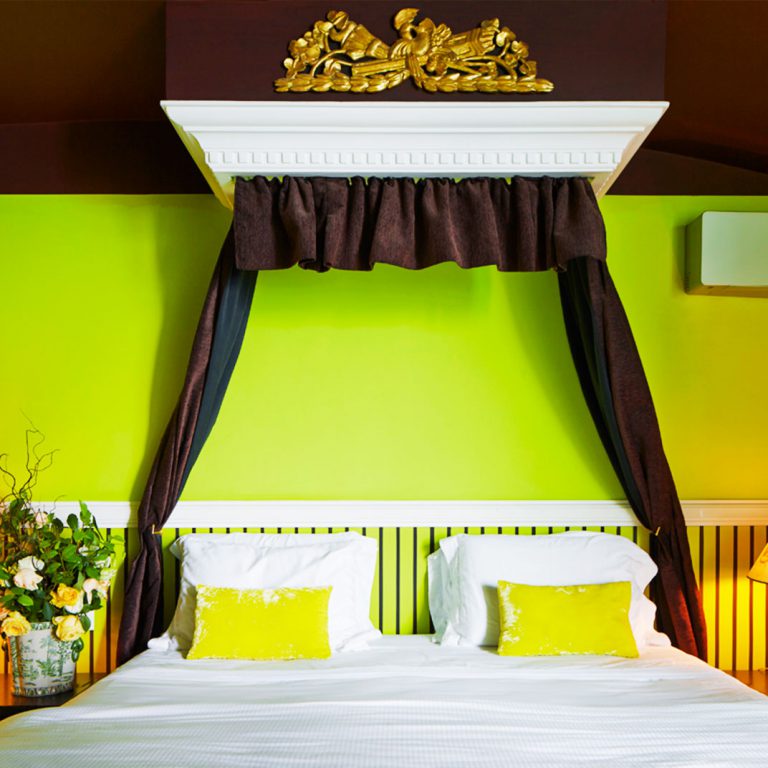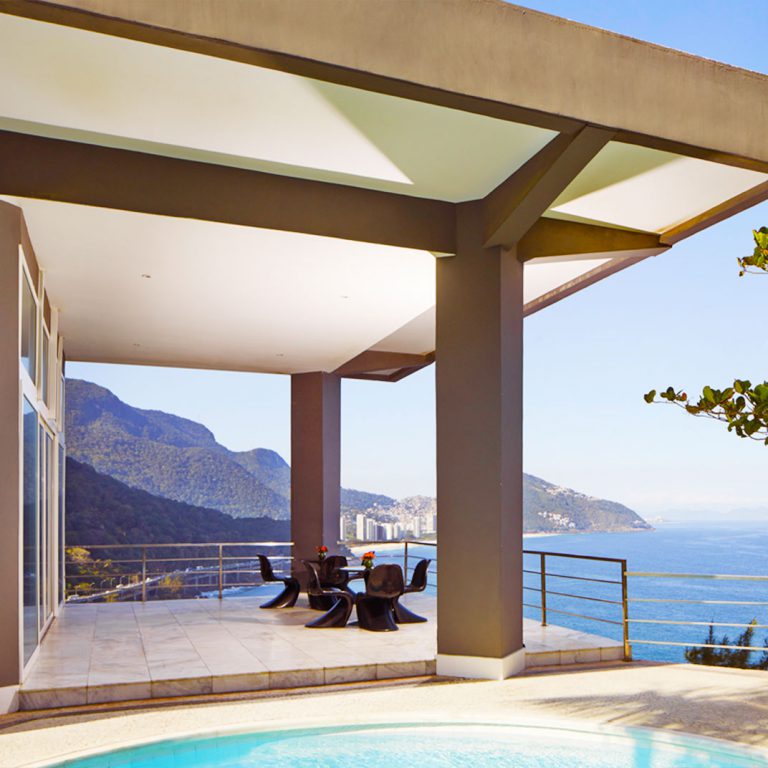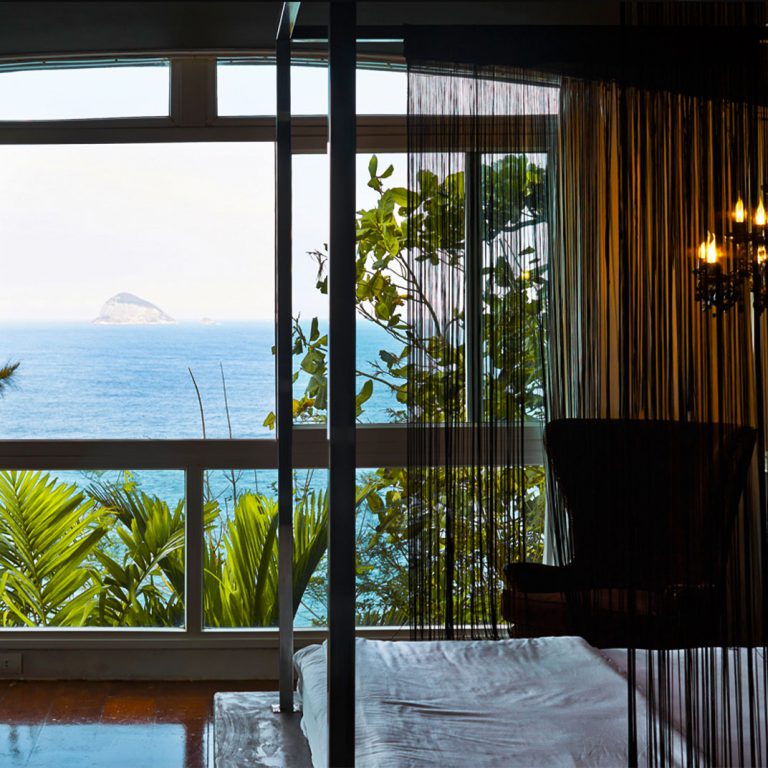 AN EXUBERANT MIX OF LUXURY AND INTIMACY IN A BREATHTAKING ENVIRONMENT
A short walk from the sea, La Suite By Dussol is located in the exclusive residential area of Joá, less than half an hour drive from Ipanema and Leblon. La Suite By Dussol is housed in a mansion originally built in 1968 and was totally redesigned by François-Xavier. He styled the place with original art pieces thoroughly chosen in Brazil and all over the world, a blended choice from local flee-markets and modern creations from local and international designers.
Surrounded by flamboyant exotic gardens, the hotel features the impertinent, cool and chic attitude of the By Dussol signature with exclusivity and discretion in service, turning La Suite By Dussol into a very unique place offering grandeur in a serene intimacy.
Opening the entrance door of La Suite By Dussol will leave you speechless with its 180° breath-taking panorama view of the Cidade Maravilhosa: the ocean, the São Conrado and Ipanema beach, the forest of Tijuca, the Christ Redeemer and the Cagarras Islands.
Overlooking the sea, the 7 Suites are cleverly designed in a lavish rainbow of colours and styled in a spirit of intimate elegance mixing exuberant antiques and contemporary objects, the unequalled footprint of François-Xavier. Each Suite has been given the name of the colour it is celebrating: Black, Purple, White, Green, Pink, Blue and Yellow. They all take advantage of the spectacular panoramic sea view with private balconies making the guests feel unique and part of one of the most beautiful views of Rio de Janeiro.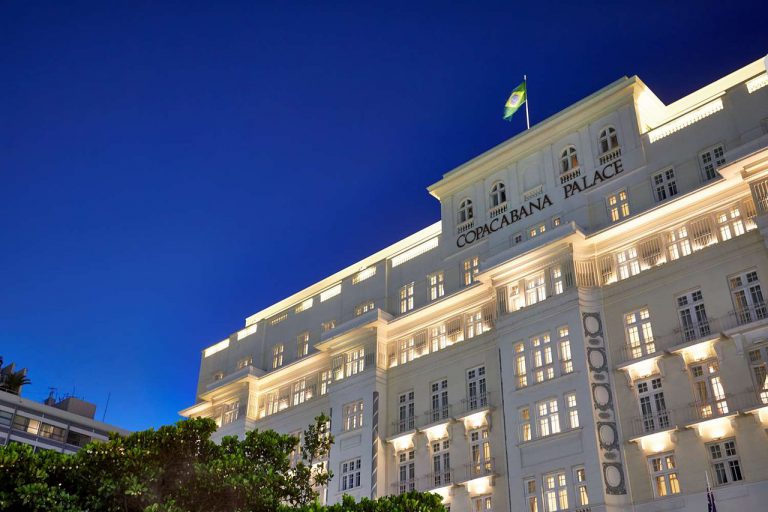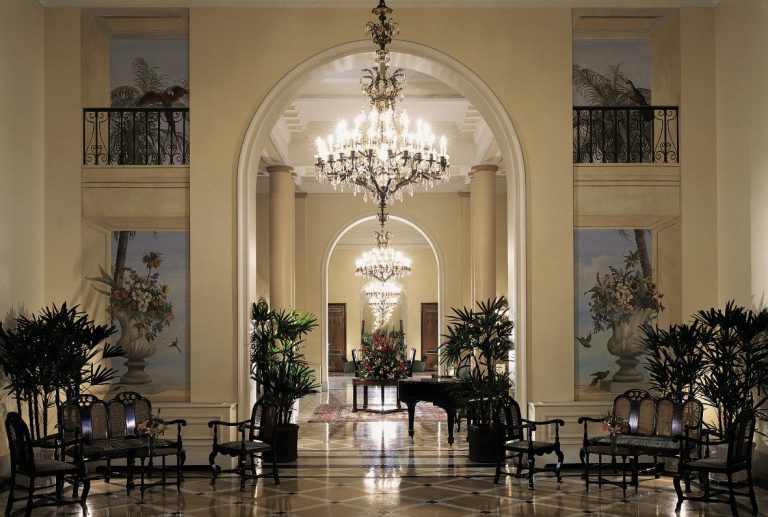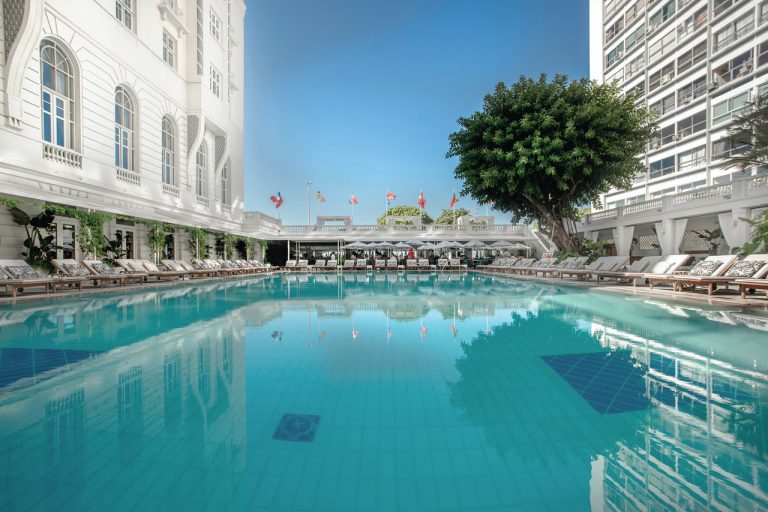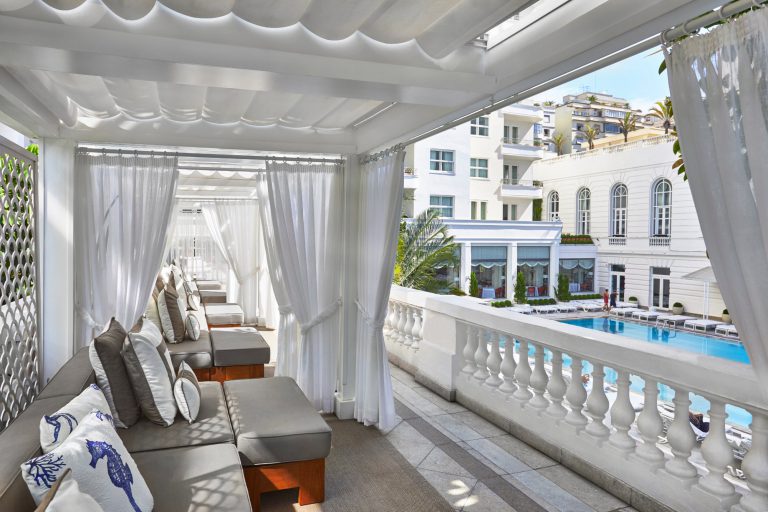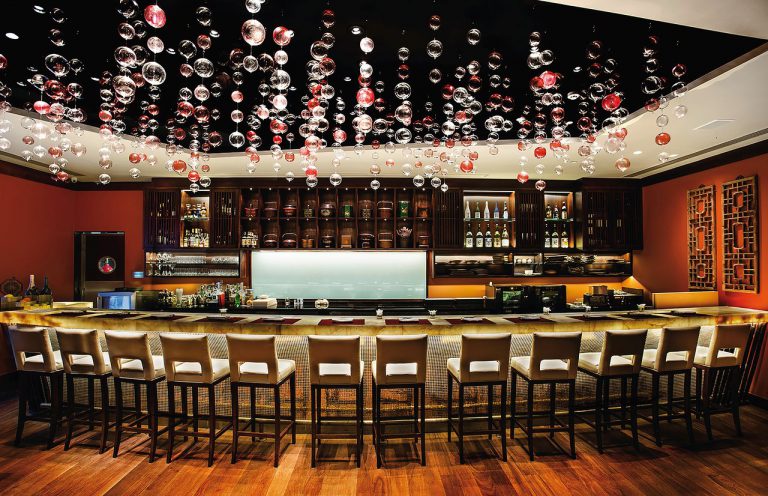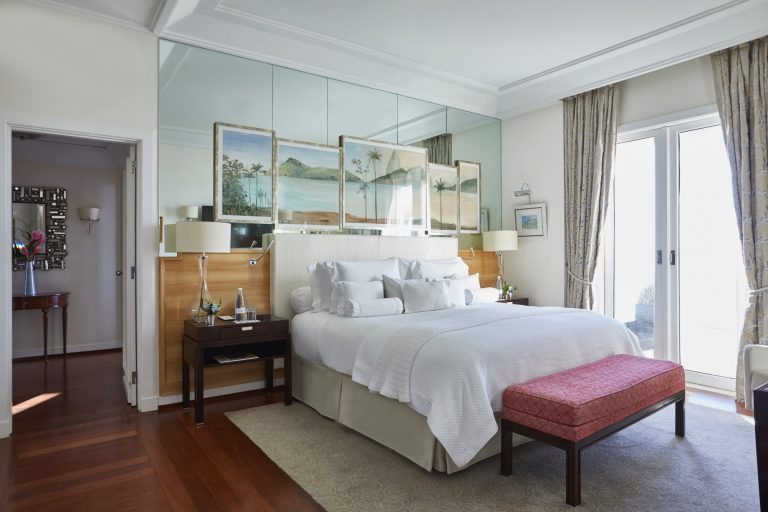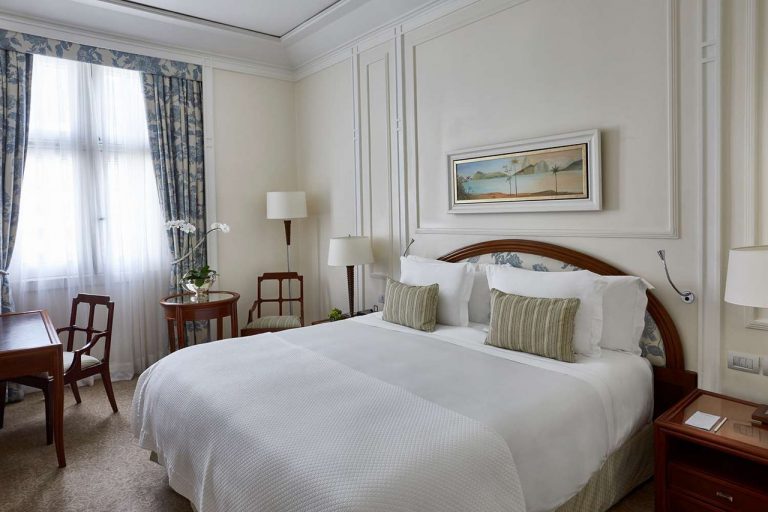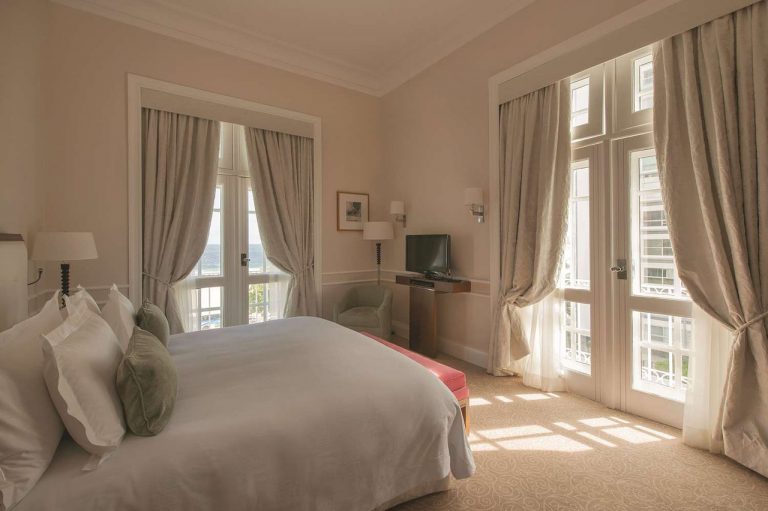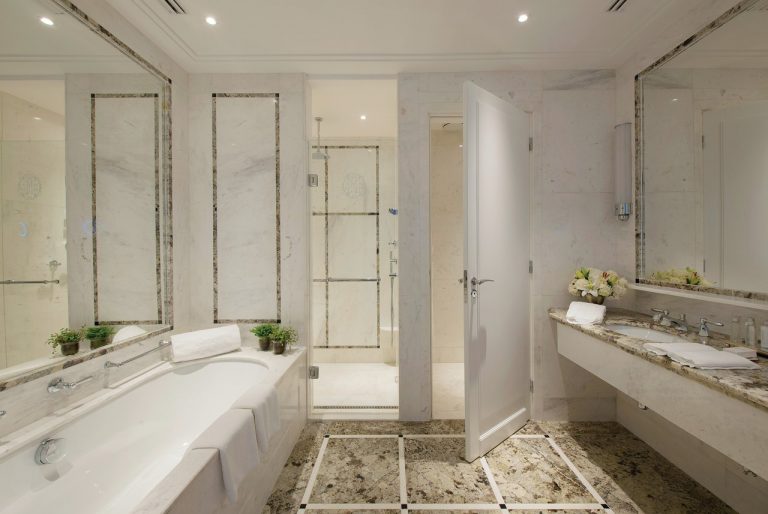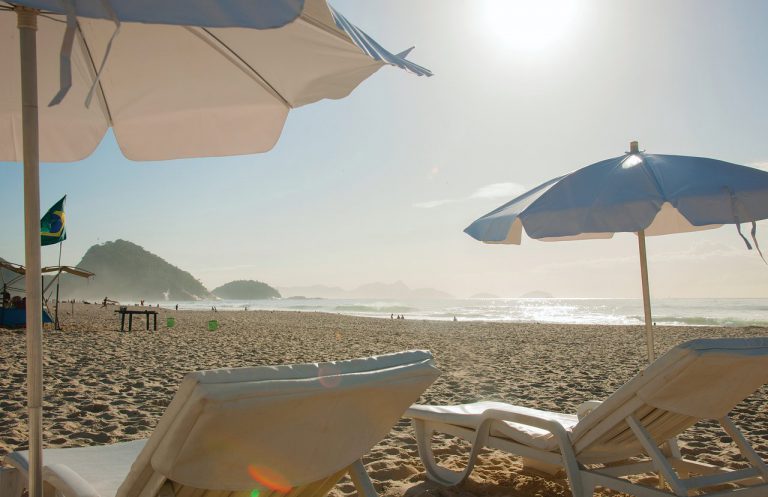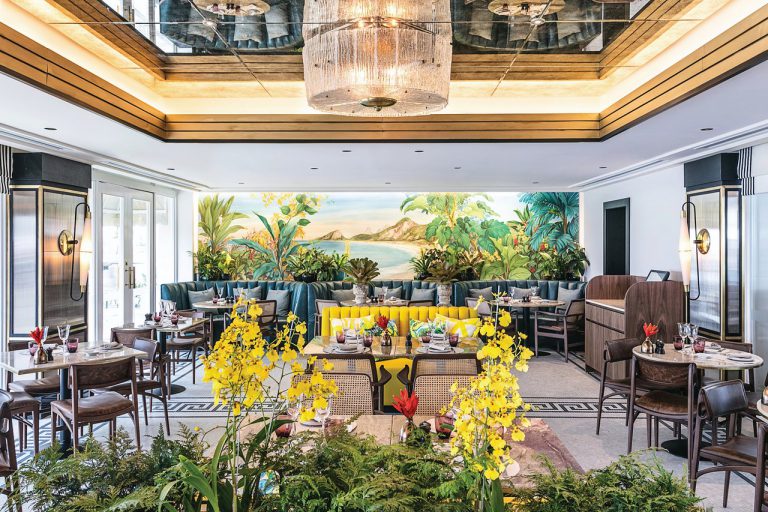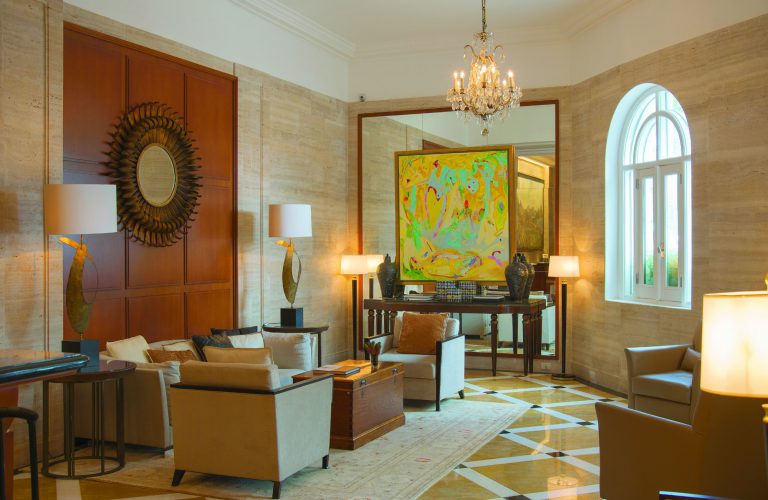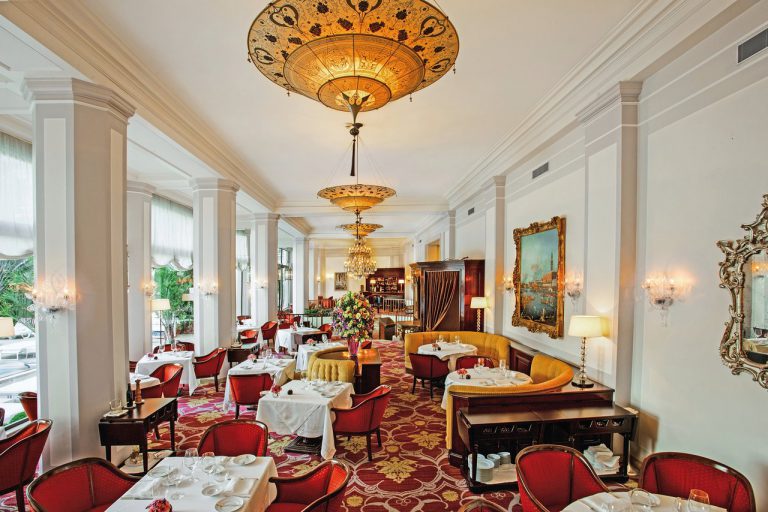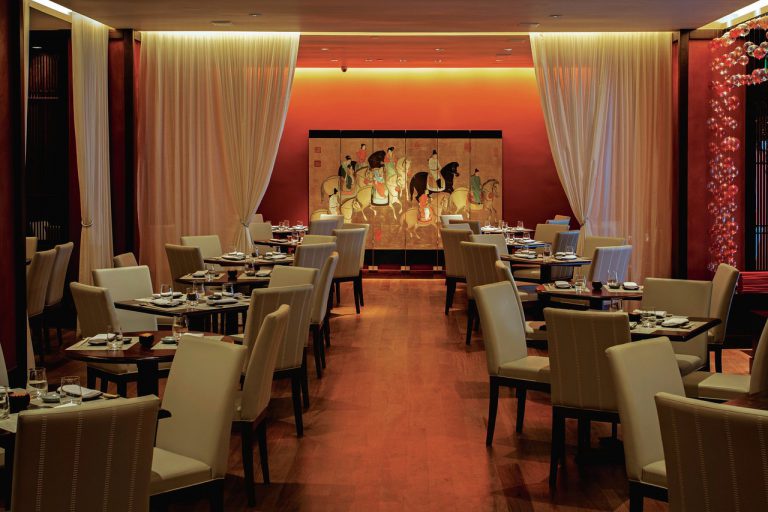 Since its doors swung open in 1923, this landmark hotel has entertained the rich and the famous. A hive of activity, this is the spot to mix with Brazil's elite over caipirinhas. What's more, it's the best seat in the house for Rio's theatrical highlights: the spirited spring carnival and firework-flecked new year.
Antique furniture, French textiles and original artworks: each room is inviting and unique.
Breathe in sea air from your balcony, or choose a city view for a window into the bustle of Rio life. For the ultimate treat, penthouse guests enjoy lofty sun-splashed terraces—and a pool bar with the best vista in town.
"From our iconic art-deco exterior on Copacabana Beach to the artistic culinary creations at Michelin-starred Mee, every detail will take your breath away."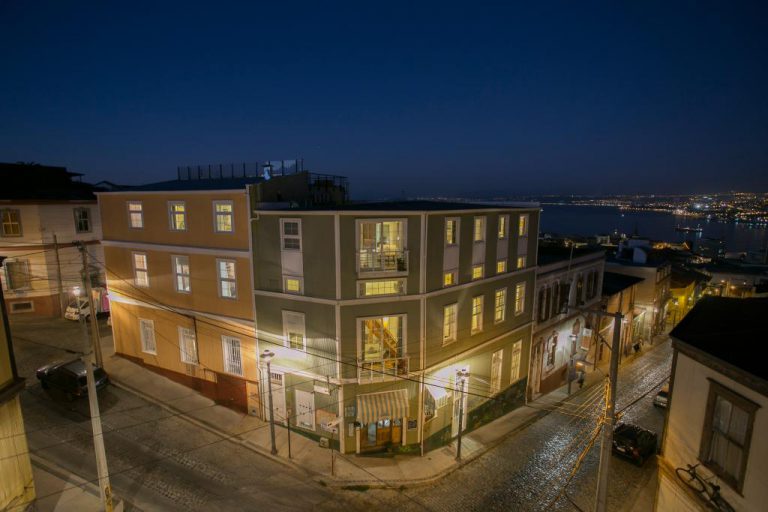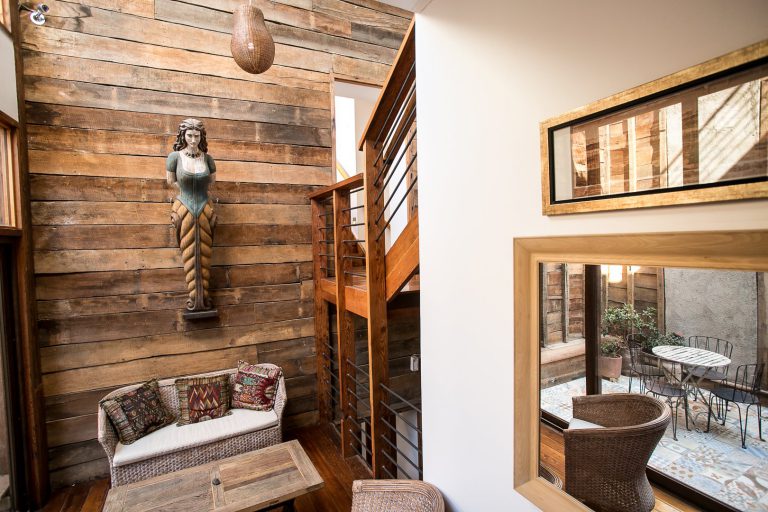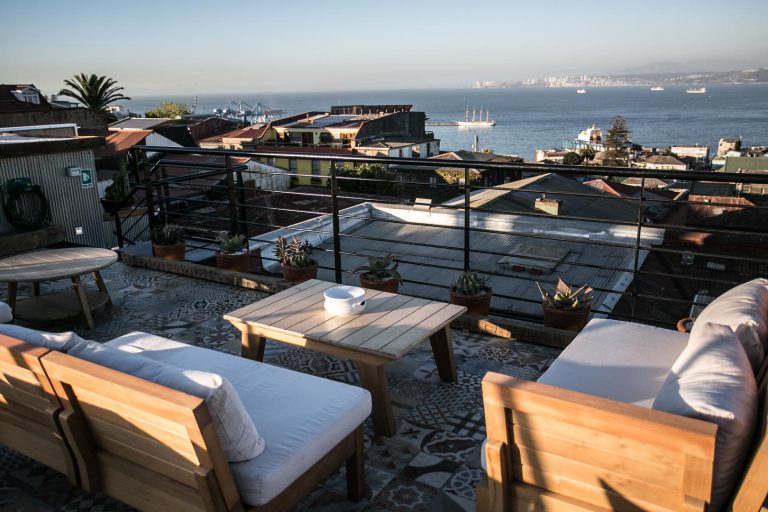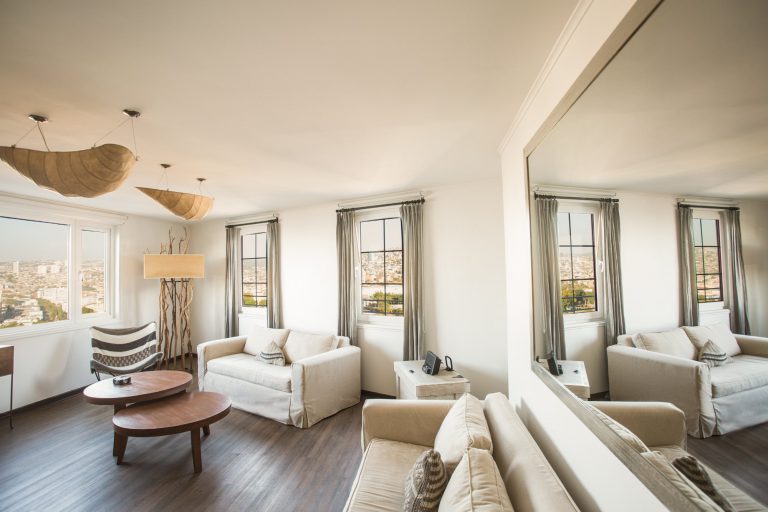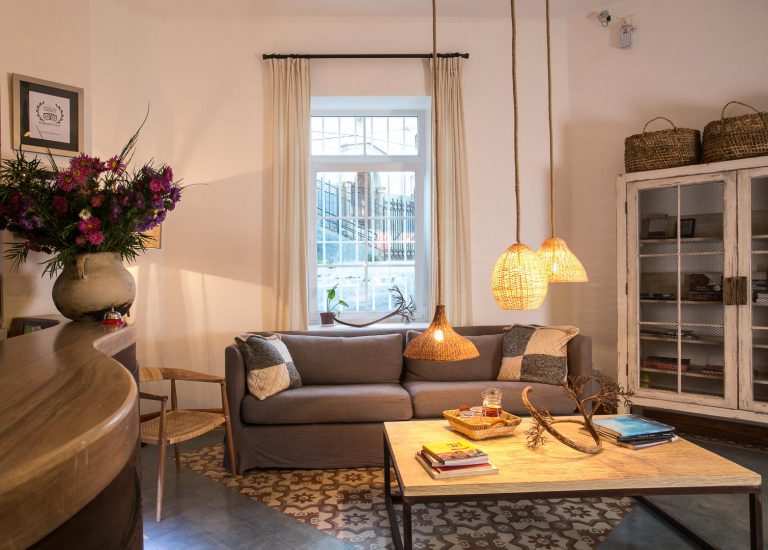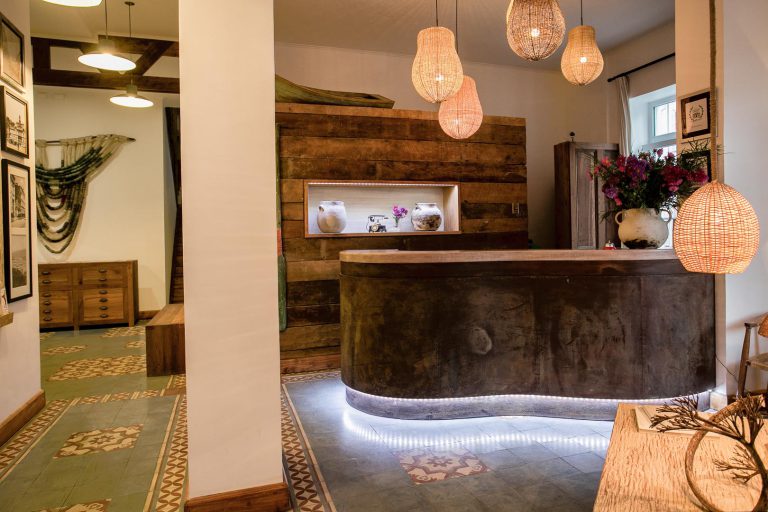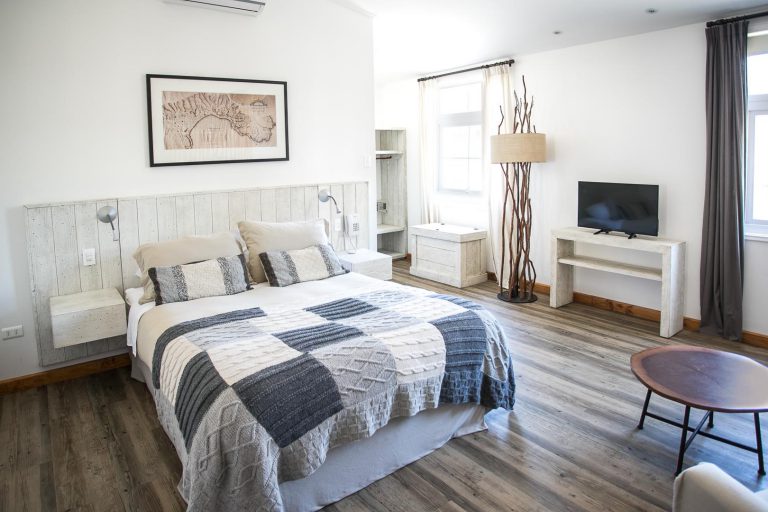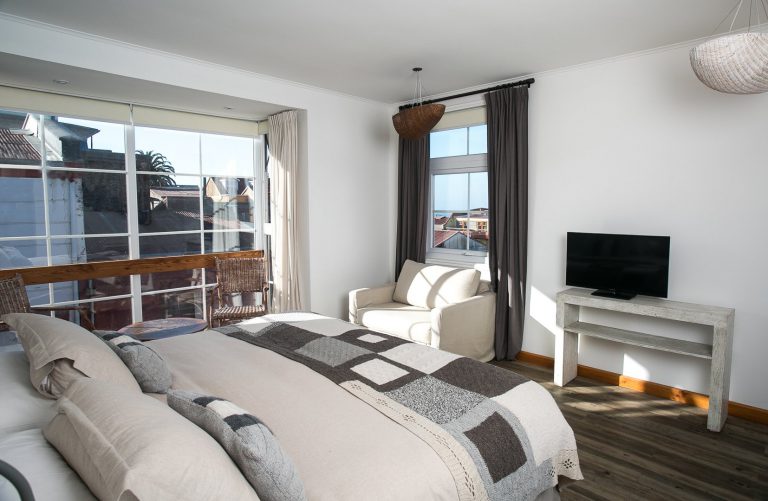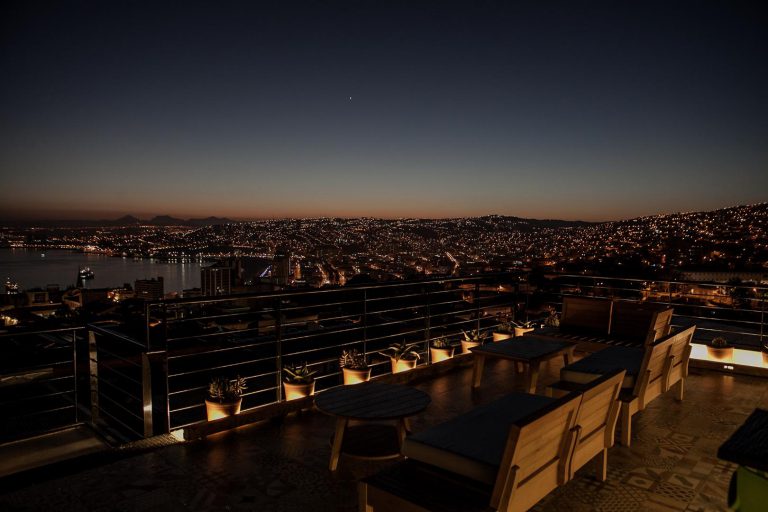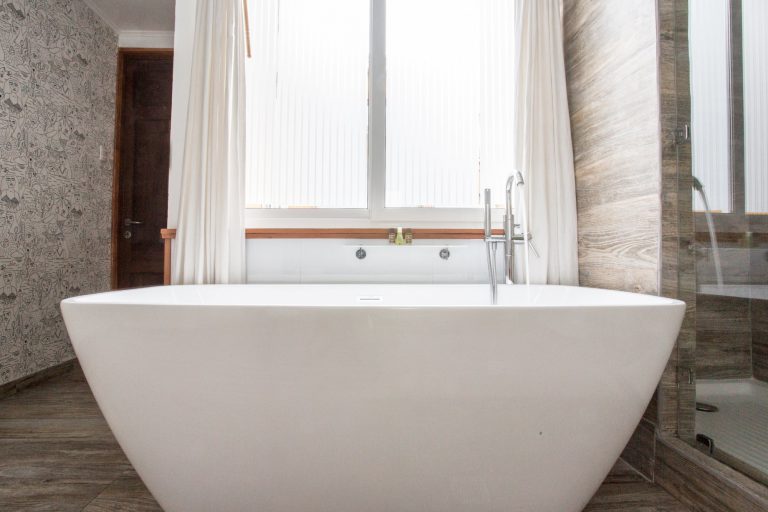 Located in the beautiful Cerro Alegre – the heart of Valparaiso and a UNESCO World Heritage Site – Casa Galos is just a short stroll from restaurants, cafes, and shops, but still in a quiet area where you can feel "Valpo's" neighborhood life.
Casa Galos was built in 1885 and it has been carefully refurbished and completely restored in 2012.
Nine beautiful rooms and six cosy apartments, fully equipped, beautifully decorated with spectacular views to Valparaiso's hills, and with everything you need to feel home away from home.
The rooms are nicely decorated and comfortable. All has a cosy feel.
"Three stars but still worth showing!"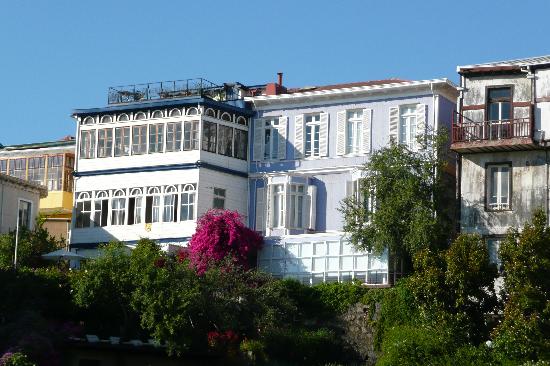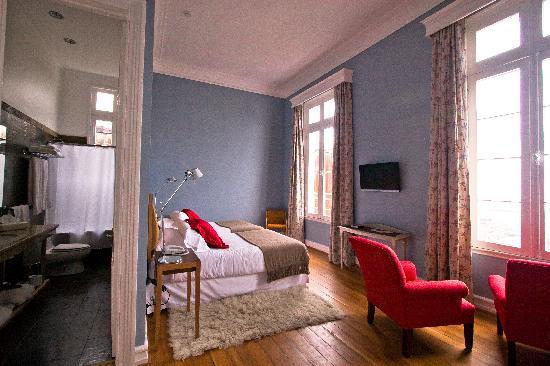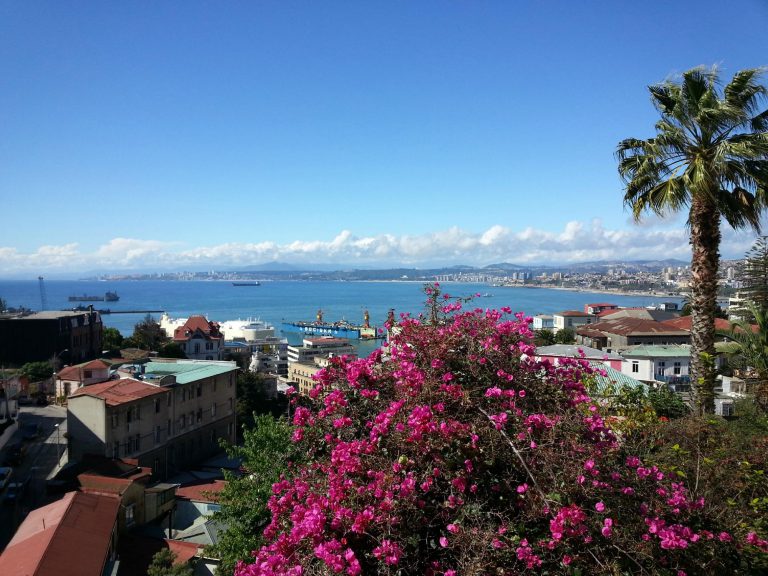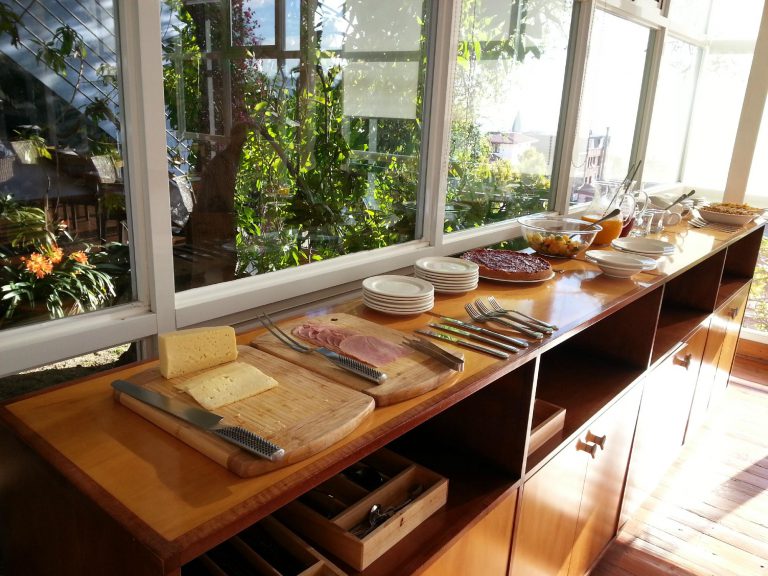 Come and discover Valparaíso while enjoying the charm of this historic boutique hotel centrally located and with an unbeatable view of the sea. Stay steps away from the biggest attractions of the city, rest in one of our 9 carefully decorated rooms and delight yourself with the luxury amenities we have for you. Surprise yourself with the enchanting magic of Valparaíso, a heritage city according to UNESCO. Enjoy the warmth of the service at the home of this Boutique Hotel and the best views from the terraces of our garden of the bay of Valparaiso of the Andes Mountains.
It is the welcome and eternal farewell of the port that is appreciated from the magical simplicity of this traditional 1880 house, remodeled and converted into a hotel in 2007. A space that opens its doors to travelers who are always willing to discover the other side of the adventure.
In Ápice a kitchen and pastry shop with winks to French cuisine is developed, working with small producers and signature wines exclusively from the Valparaíso region.
"Epic views of the bay and in a very central location, this hotel offers cool contemporary rooms and wide, flowered terraces. Great for unwinding and getting ready for your cruise."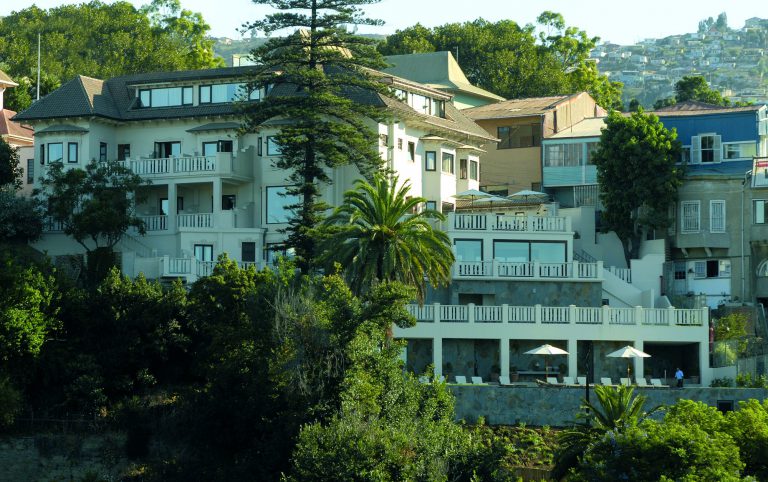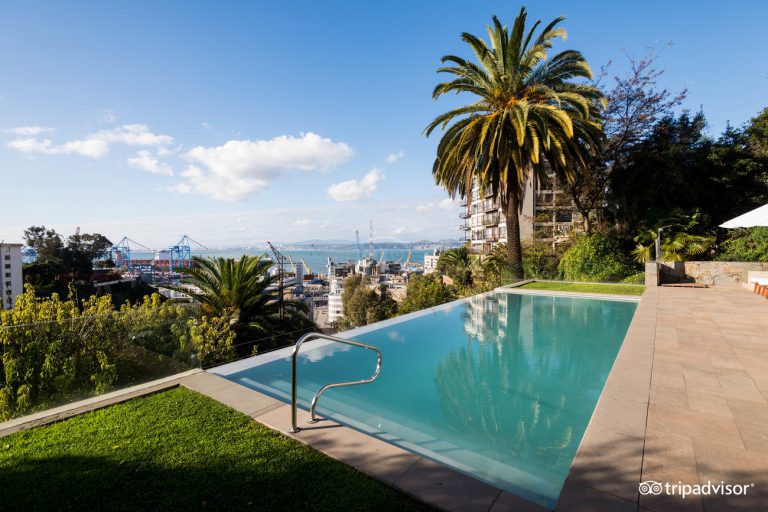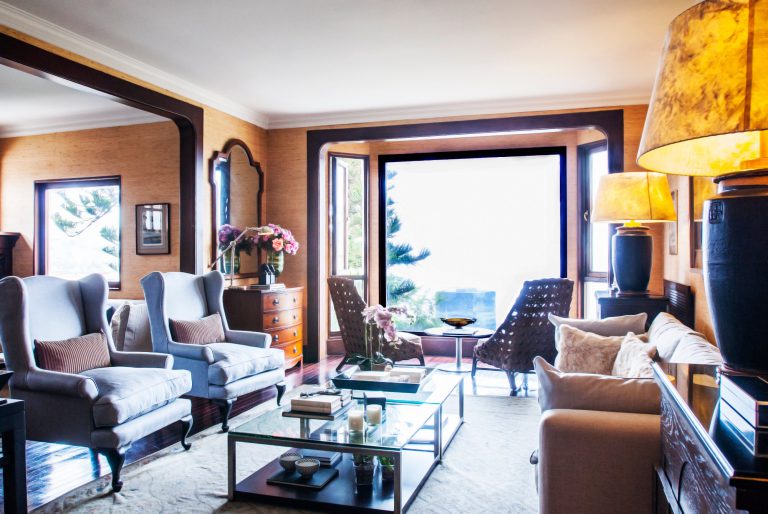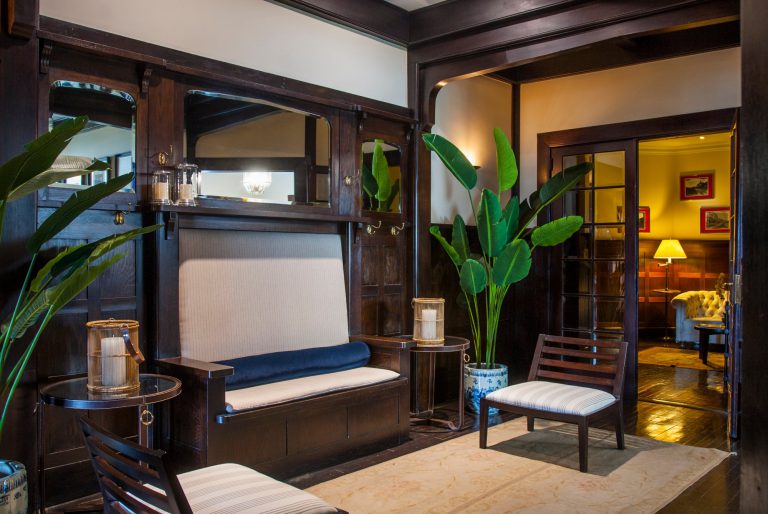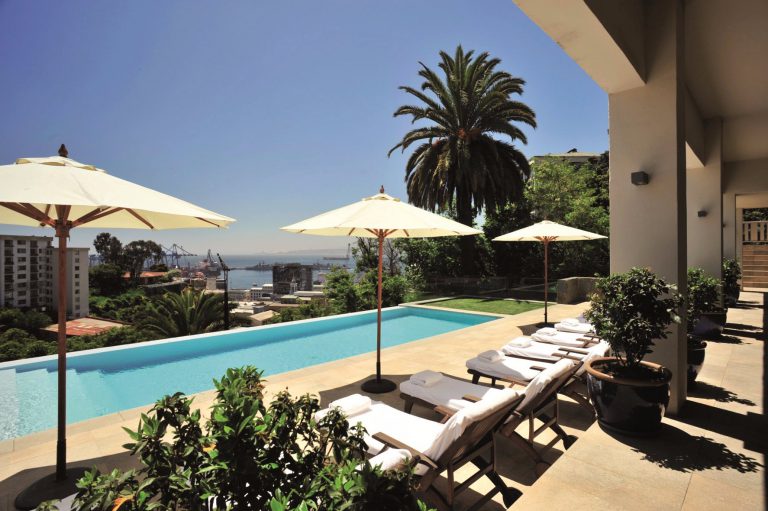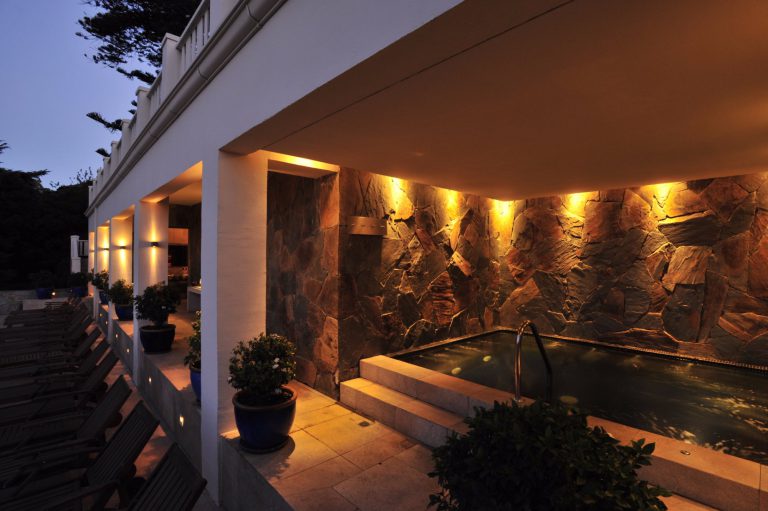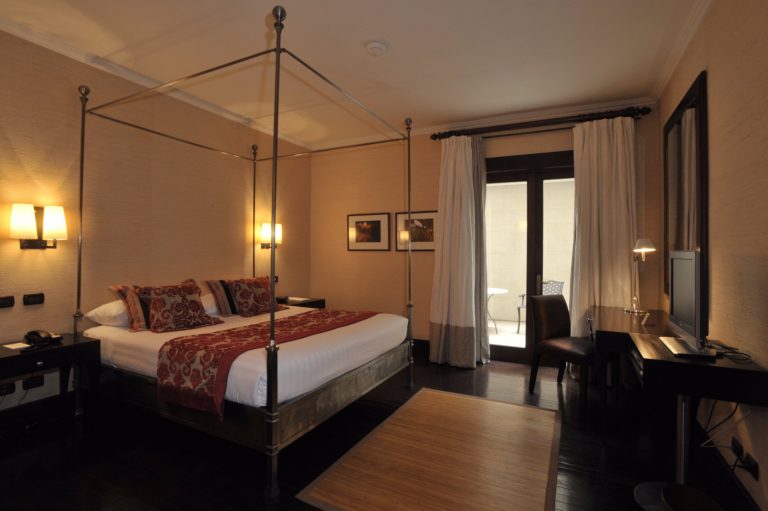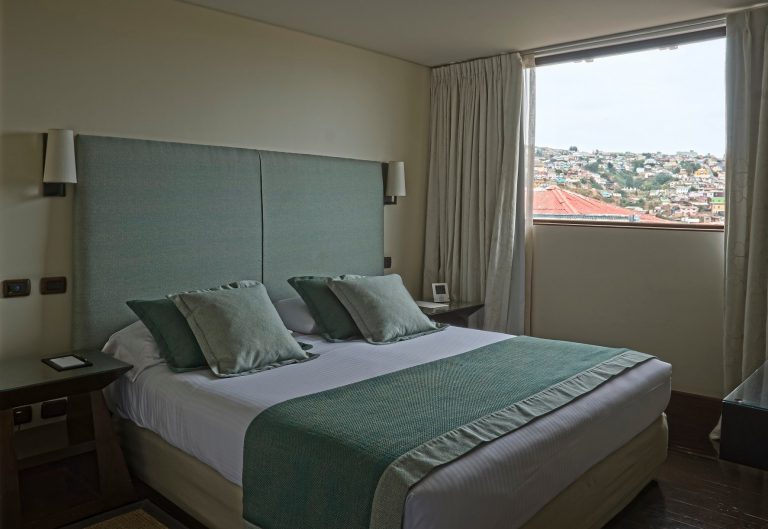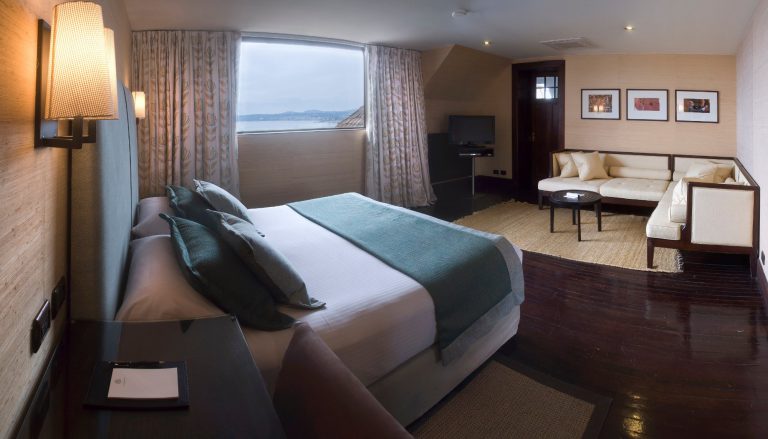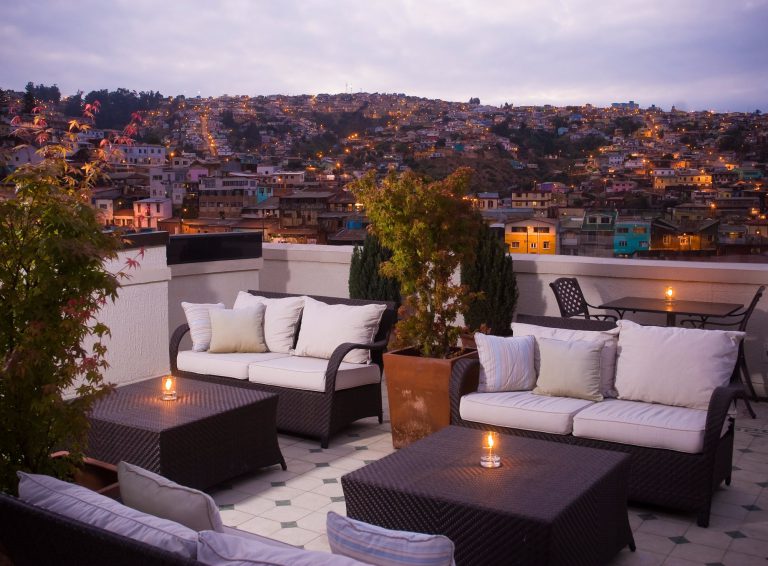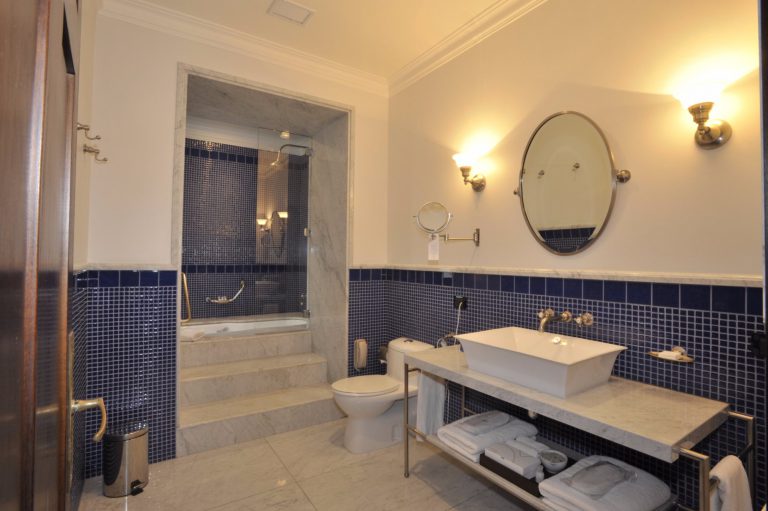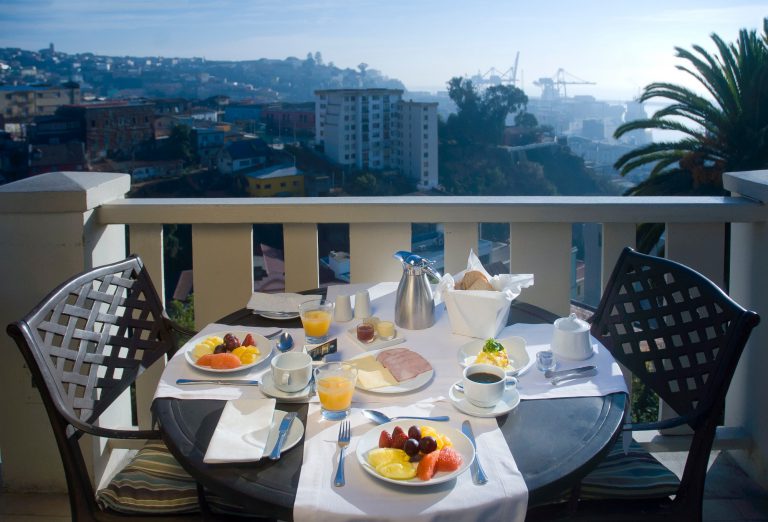 Casa Higueras is a warm and sophisticated boutique hotel of more than 1600 m2, located in the heritage area of ​​Cerro Alegre in Valparaiso. It is placed in a manor house of the 20s that went through a respectful restoration work, combining modern comfort and the warmth and elegance of a historical past. It has five levels, with 20 rooms designed tastefully and with attention to detail.
The hotel is situated in the heart of Cerro Alegre, with an impressive view of Valparaiso Bay, right in the area that was declared World Heritage by UNESCO. It is located a few steps away from the Baburizza Palace Museum, Yugoslav walk, and El Peral lift; close to attractions of historical interest.
The rooms are comfortable, bright, spacious. Casa Higueras has 20 rooms of different categories: Traditional, Premium, Premium Superior, Superior and Deluxe. From 22 to 56 m2, all rooms have everything for you to feel at home.
Depending on location, they have views to the bay, the hills, Higueras street or the patio. Some of them have access to a lift. The rooms – and the whole hotel – has Wi-Fi, king-size bed, room service, courtesy water, safe, cable TV, amenities and hairdryer.
"A sophisticated homely feel is this historic luxury and great service!"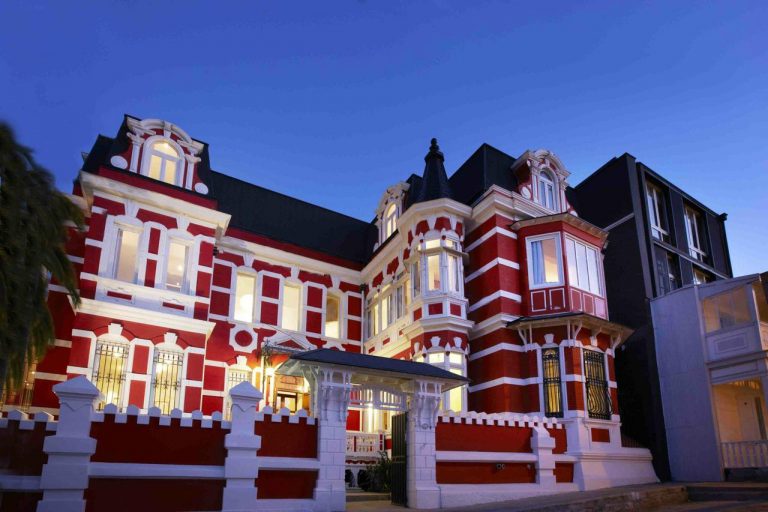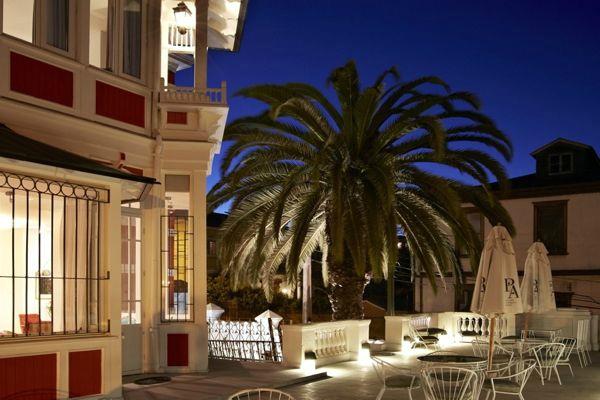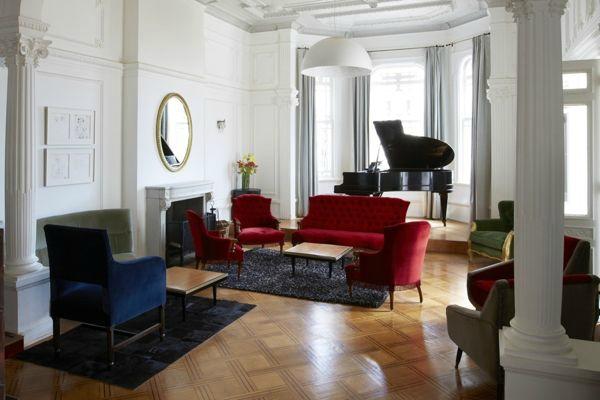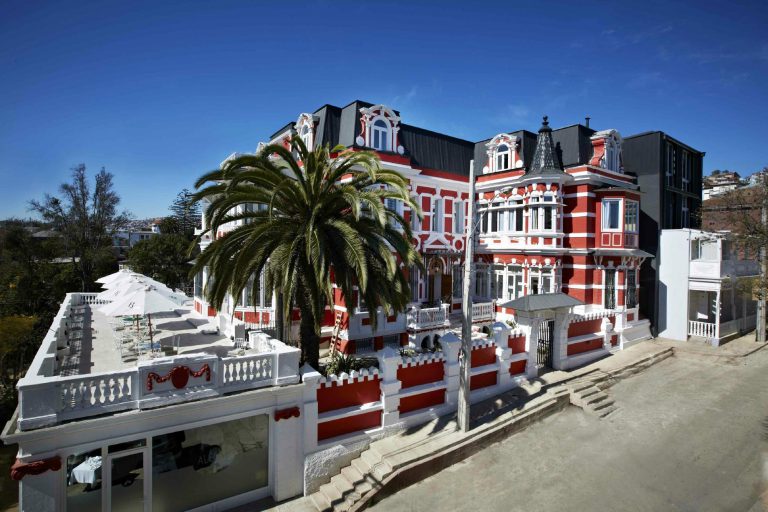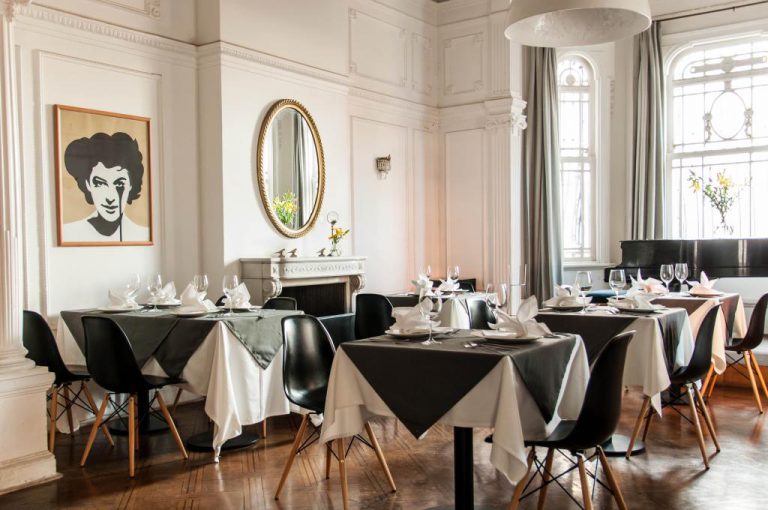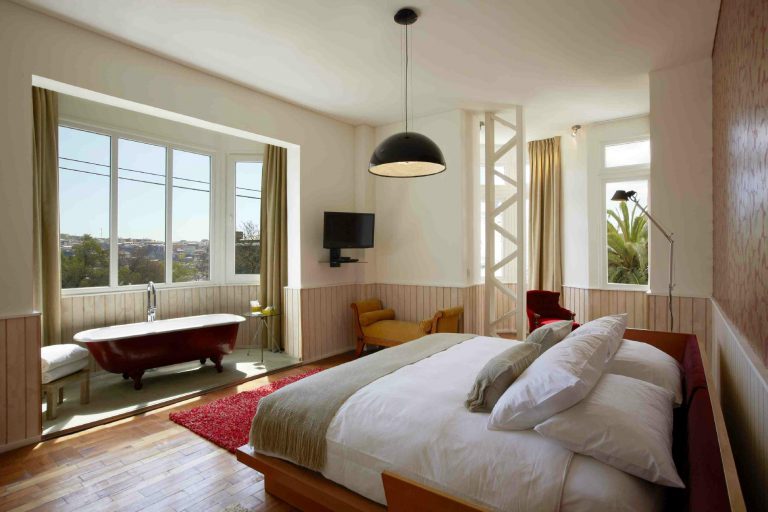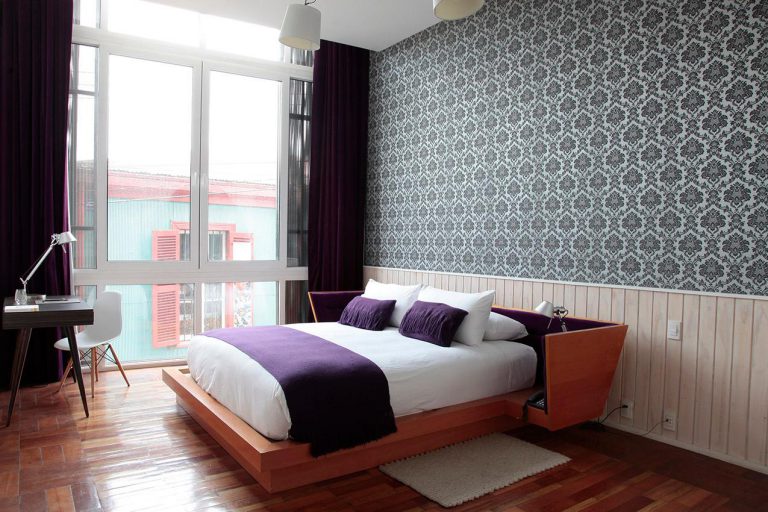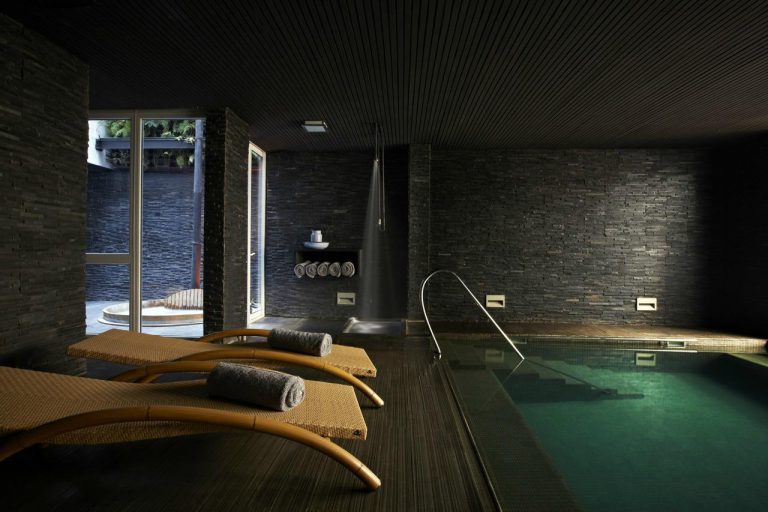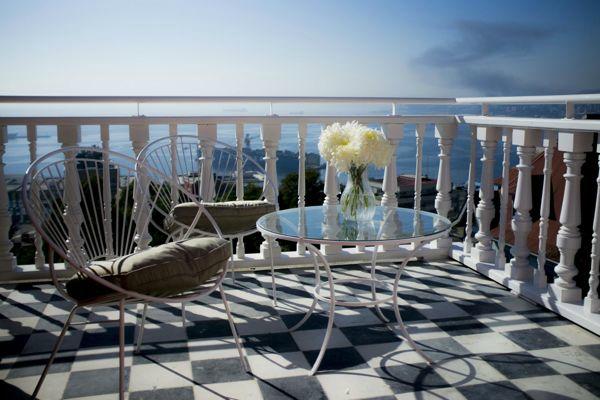 The Palacio Astoreca Hotel is built at the core of the historical city centre in Valparaiso, the most exclusive point in the natural amphitheater overlooking the magnificent bay. It is in "Cerro Alegre", just steps from the famous "Paseo Yugoslavo" and the Fine Arts Museum, the Barburizza Palace.
The hotel opened on September 1st 2012. The amenities include 23 rooms, spa, restaurant, wine cellar, bar, and a library, housed in two buildings: the palace, a completely restored national monument, and an older house, whose original façade has been conserved. Both buildings have thus recovered the style and elegance that they had lost over time.
With its contemporary decor, the piano lounge bar is the perfect place to enjoy a pisco sour or a pure malt whisky, seated comfortably by the fire, in a warm, cosy environment. There will often be live jazz or a solo pianist for you to enjoy as well.
They have selected wines for you from the best regions and the most exclusive vineyards in Chile, but also from other South American countries. They seek originality and creativity in selecting the wines for their Cellar.
The hotel library contains many art and travel books, as well as Chilean and world literature. It is another place where you can relax, read or play chess by the fire. The library is a quiet corner, far from the everyday hustle and bustle, allowing you to get acquainted with Valparaiso, the harbour and its many tales, or prepare your future cruise plans.
The terrace of the hotel provides a spectacular view of Valparaiso bay with its boats, your cruise ship and, occasionally, submarines. It is an ideal place to have lunch or simply a cup of tea with "home-made" macaroons or enjoy an evening cocktail in a peaceful setting.
"The perfect location to start your cruise!"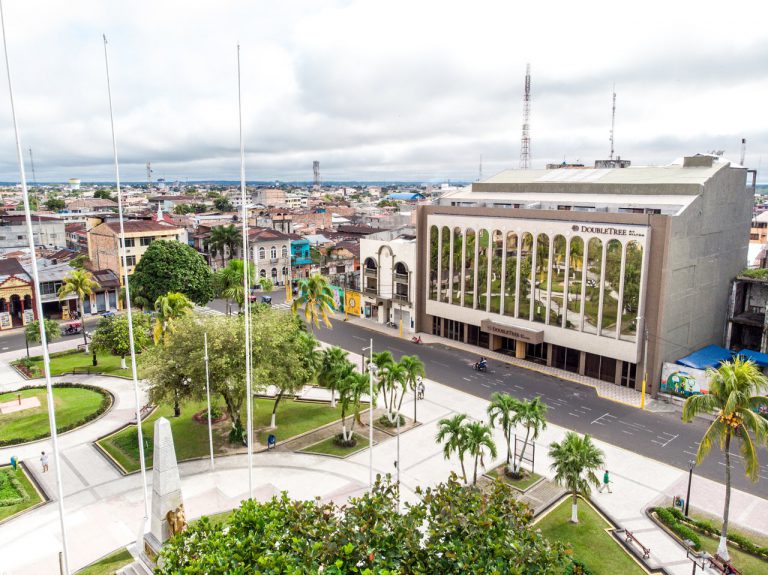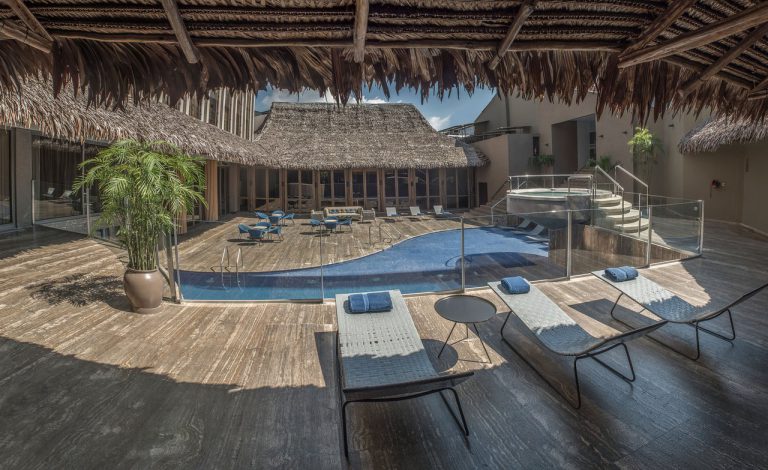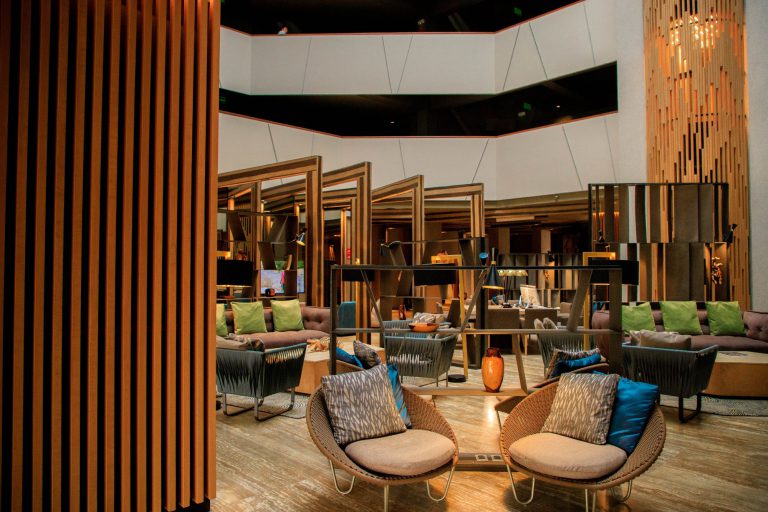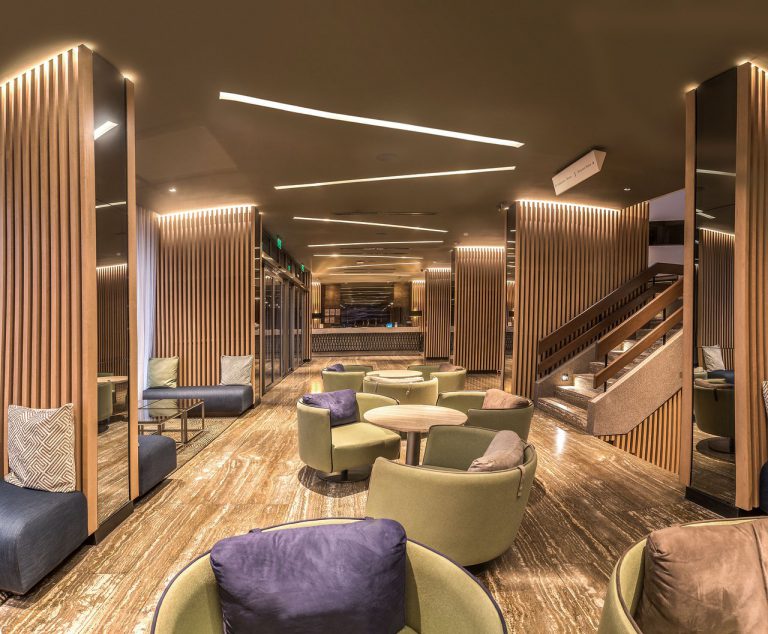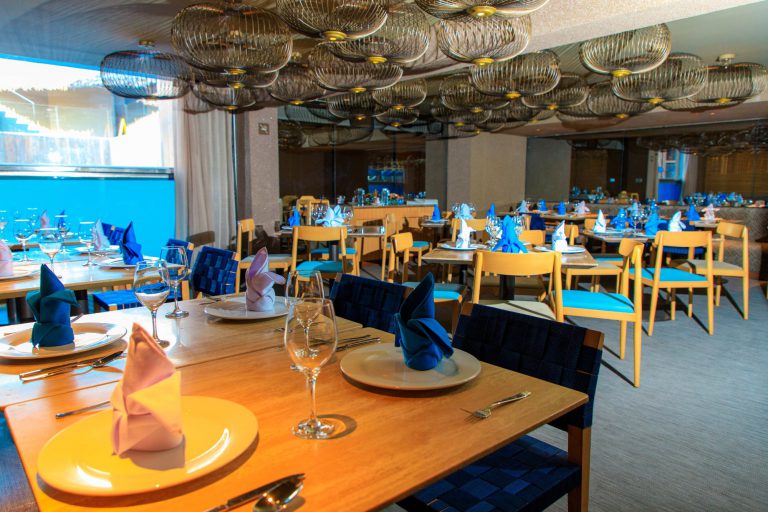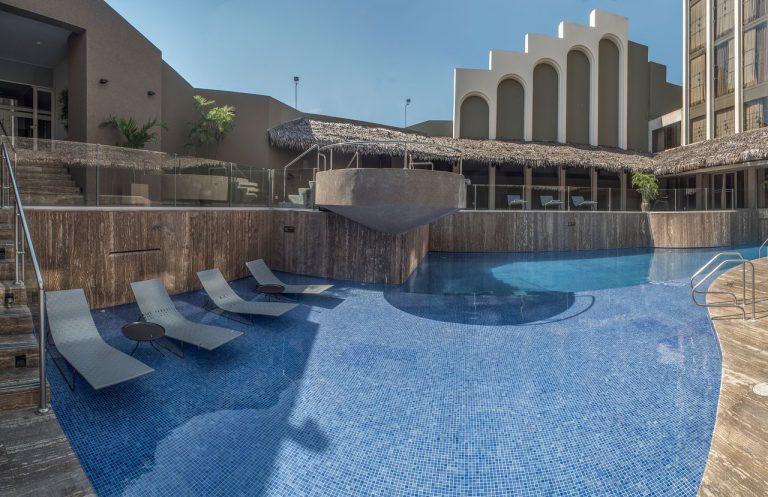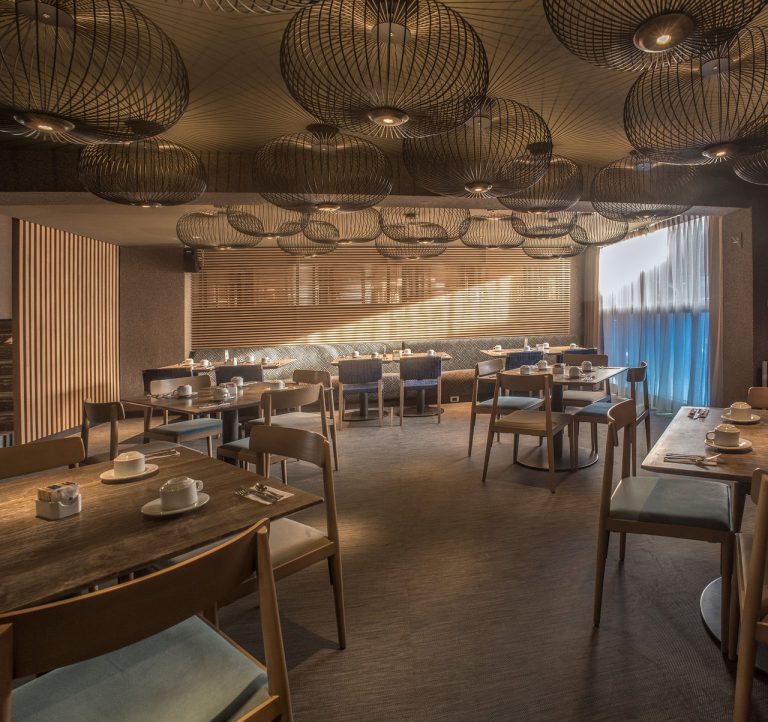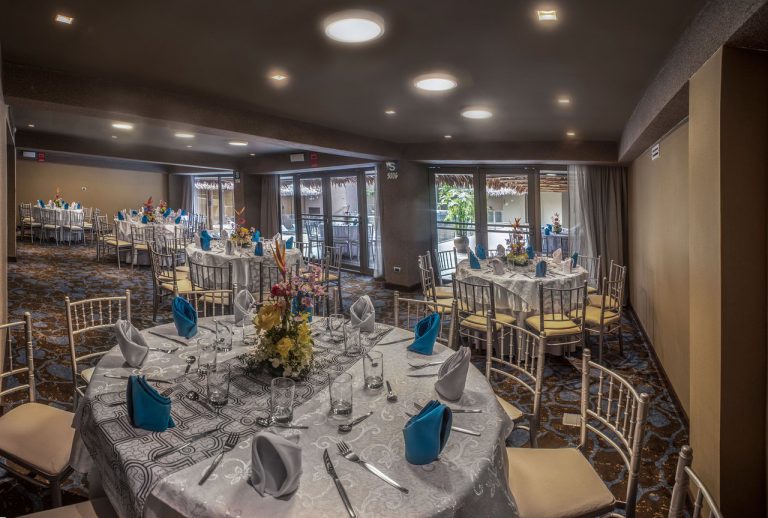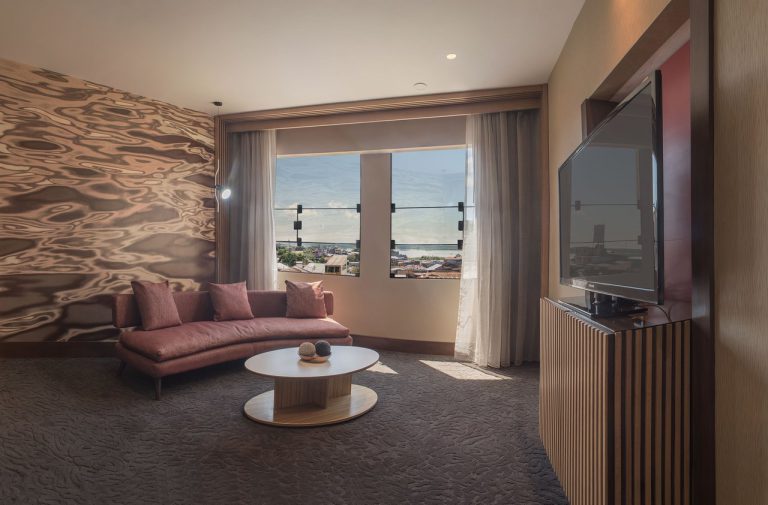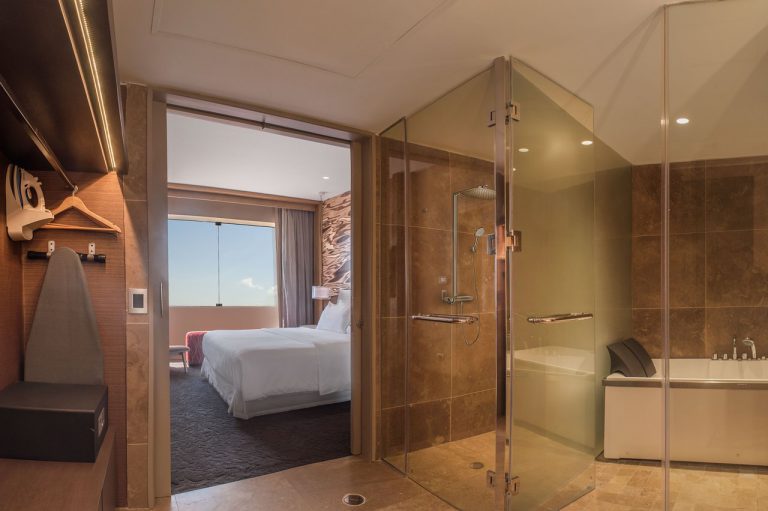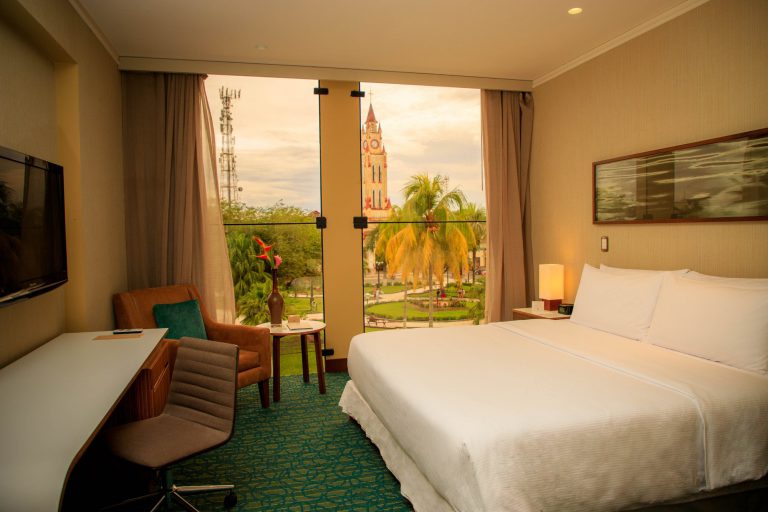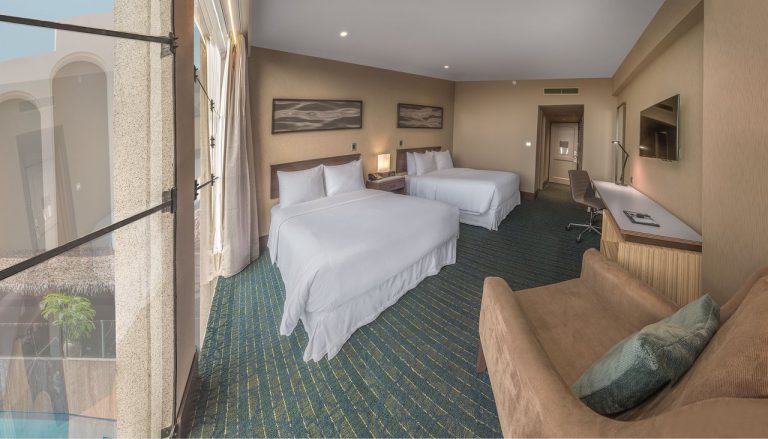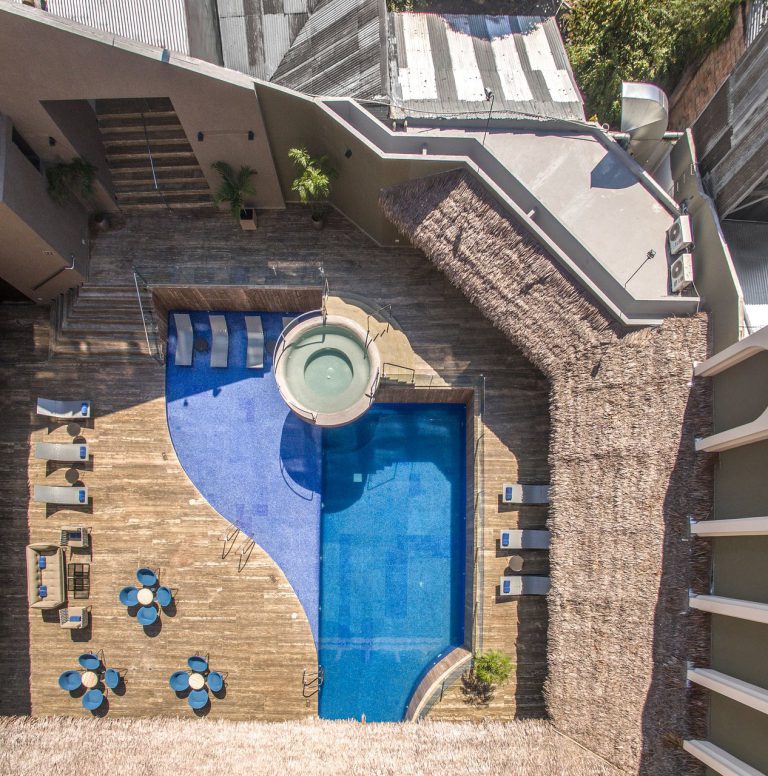 Soothing stays in historic Iquitos
Overlooking Plaza de Armas de Iquitos, our hotel sits at the historic heart of Iquitos, steps from St. John the Baptist Cathedral. We're two blocks from the portside, linked to the Amazon River, and less than three kilometers from the airport. Enjoy a luxurious outdoor pool and waterfall, massage therapy, and a warm welcome cookie upon arrival.
Doubletree by Hilton Iquitos features impressive solid glass and concrete architecture and is located in the center of Iquitos. Guests can enjoy the indoor pool, the gym and delicious international cuisine.
The rooms at the Doubletree by Hilton Iquitos feature flowery furnishings and carpeted floors. All rooms are equipped with air conditioning, cable TV and a minibar. Free Wi-Fi is available throughout the hotel.
The Manoa Café Restaurant serves a daily buffet of grill specialties. In the bar you can enjoy classic cocktails and fine wines.
The Doubletree by Hilton Iquitos is 13 minutes from Coronel FAP Francisco Secada Vignetta Airport. Free parking and car rental are available.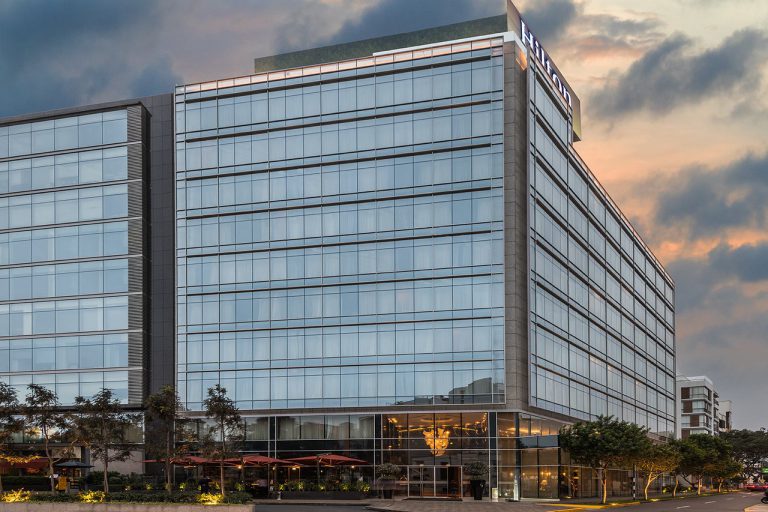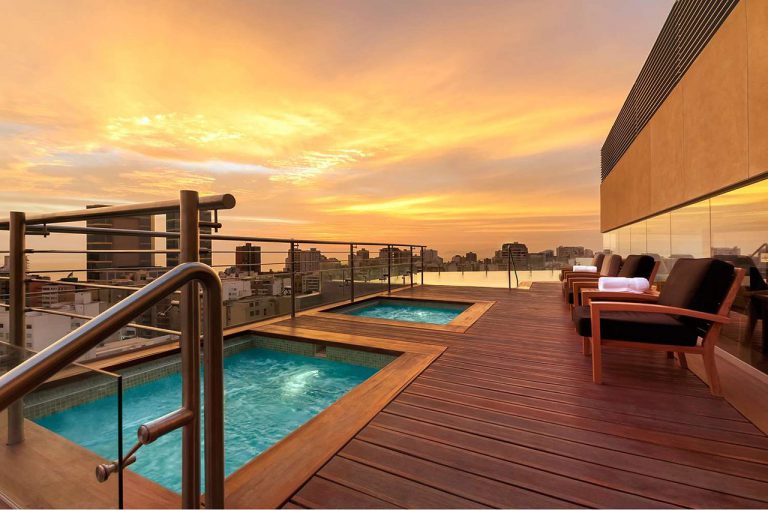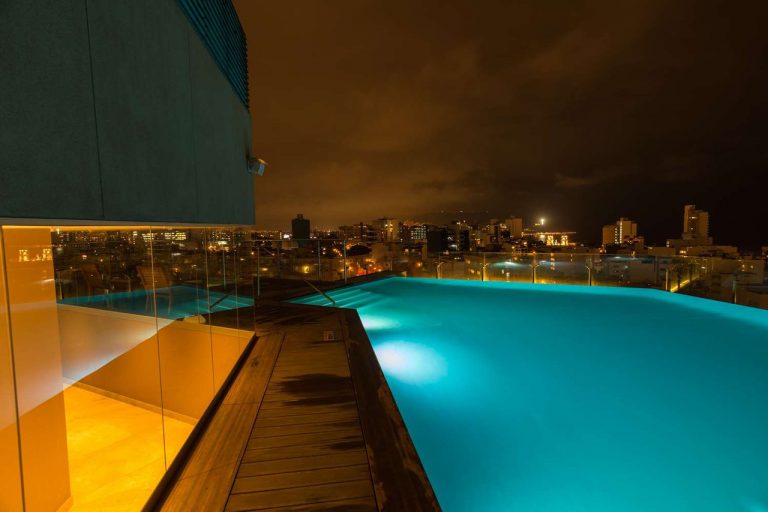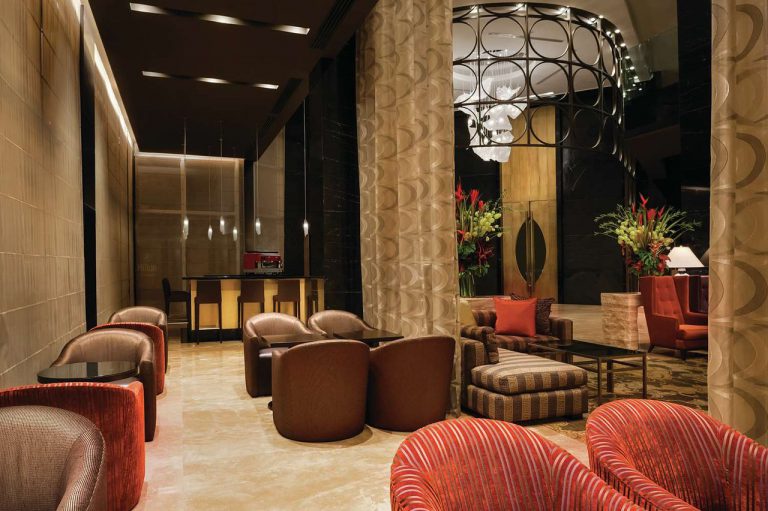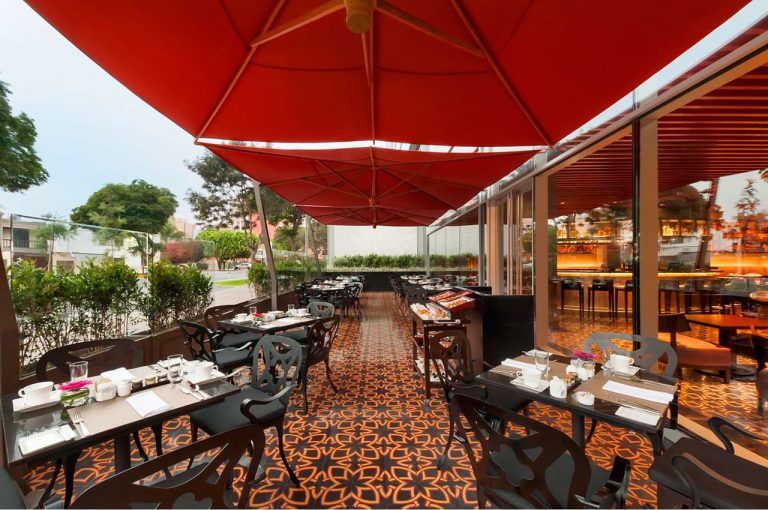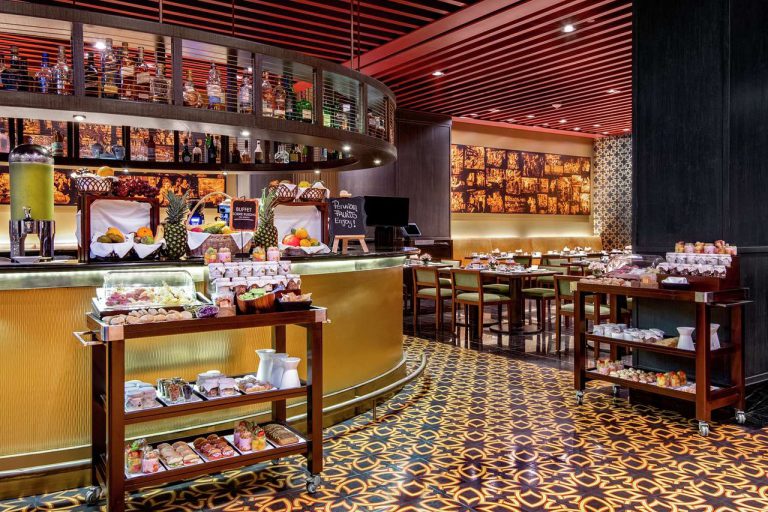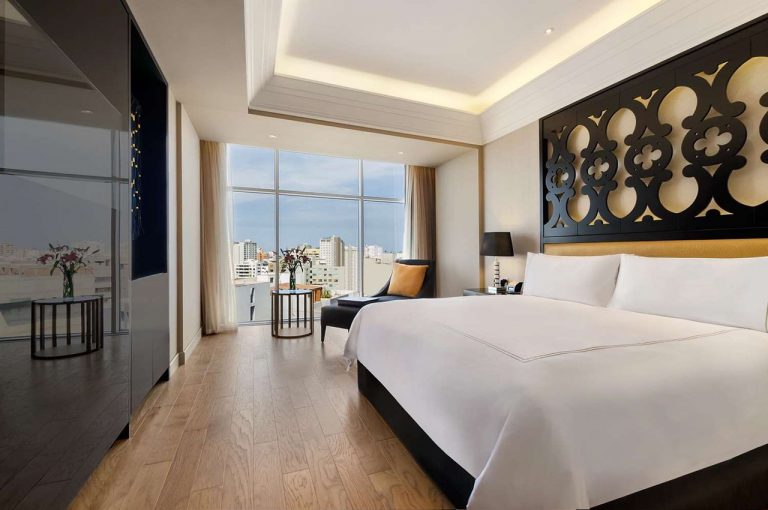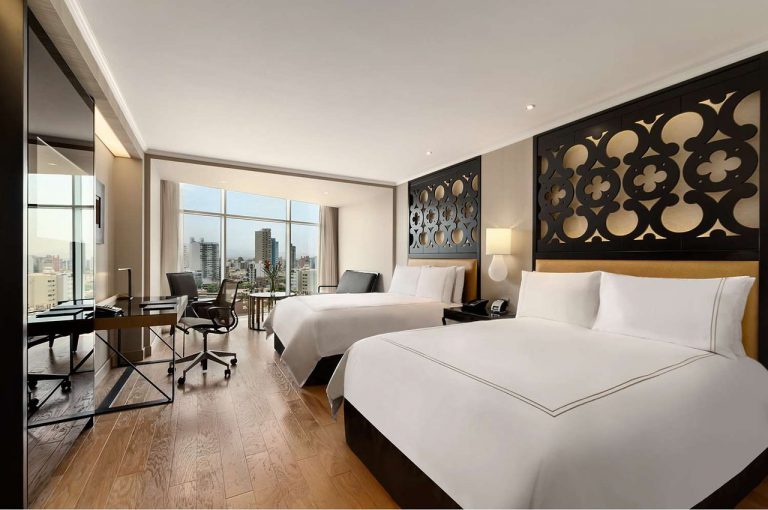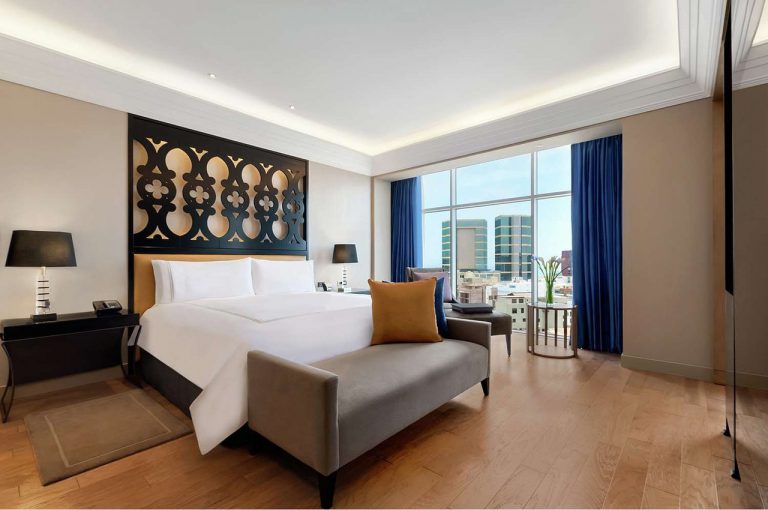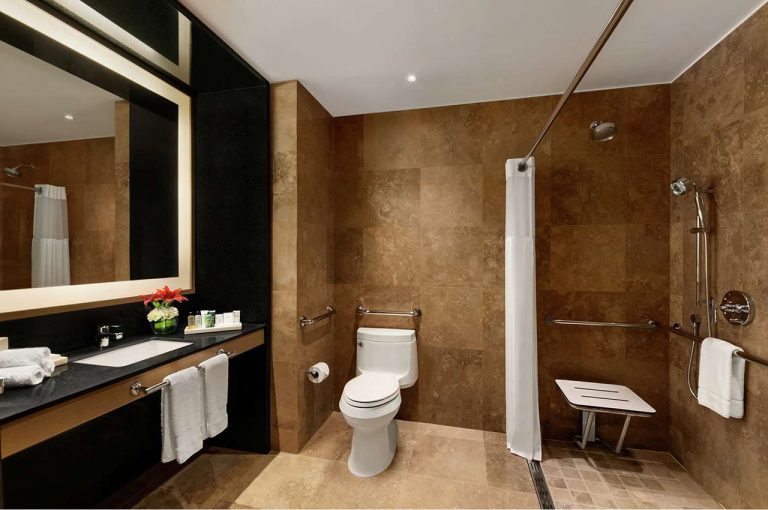 This elegantly decorated hotel features an outdoor pool with 2 hot tubs. It is located in Lima's chic Miraflores district, 6 blocks from the Circuito de Playas. In the heart of Miraflores, within five minutes of Larcomar, and 10 minutes from Surquillo markets. Kennedy Park is one kilometer away and we're 15 minutes from Huaca Pucllana. 
Enjoy traditional Peruvian cuisine in restaurant. WiFi's on us and we have a rooftop infinity pool, a fitness center, and an executive lounge with views of Lima.
The rooms at Hilton Lima Miraflores have air conditioning, luxury linens, a flat-screen TV and a private bathroom with a shower. Some have executive lounge access and elegant Peruvian colonial décor.
You can enjoy Peruvian-American à la carte dishes or relax with a drink on the terrace.
Social Restaurant & Bar serves Peruvian-American cuisine for breakfast, lunch, and dinner, and our seasonal glass-walled rooftop bar offers casual cocktails and stunning sunset views. Grab a snack and drink any time in the Lobby Café.
Jorge Chávez International Airport is a 40-minute drive from the hotel.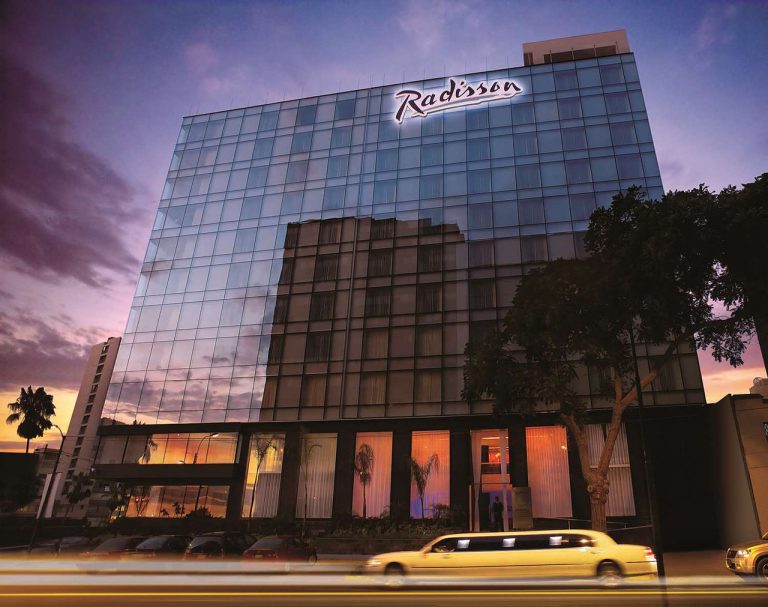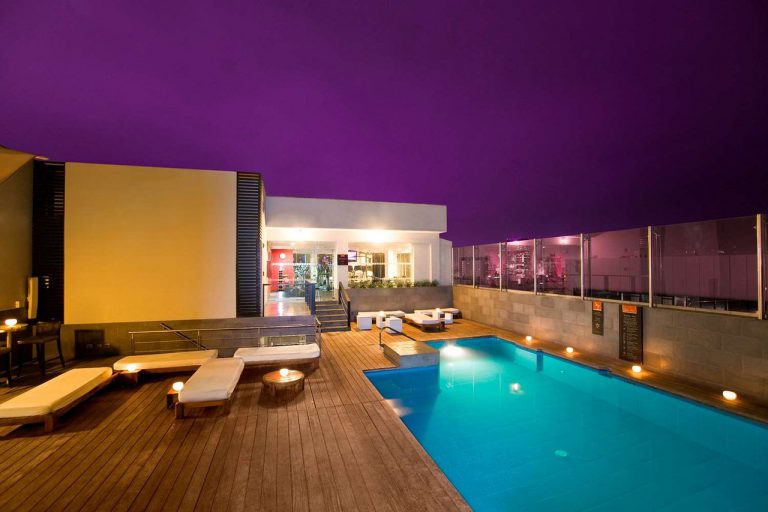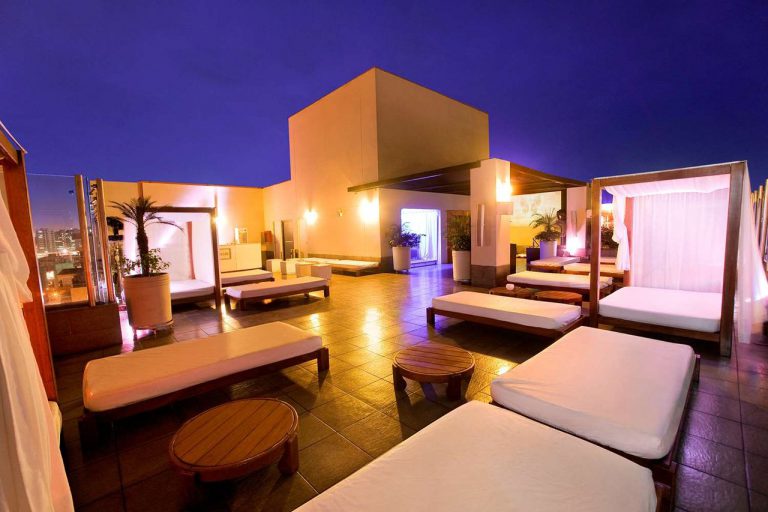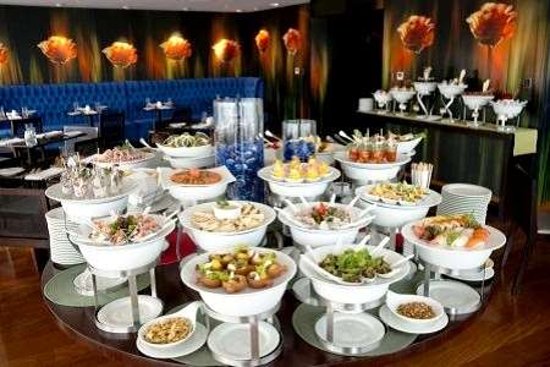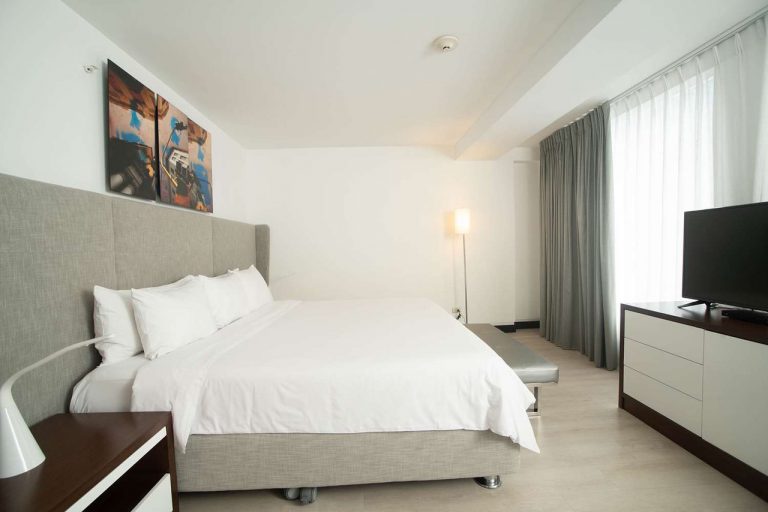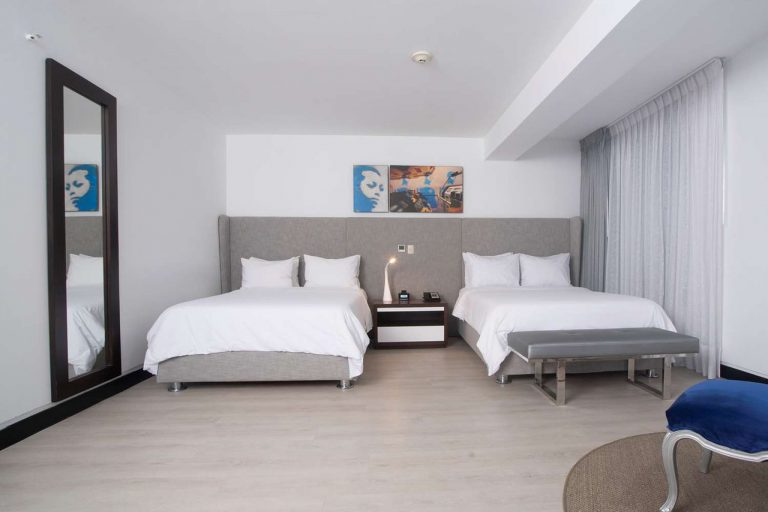 Stay at this hotel in the vibrant Miraflores district of Lima
Set in the affluent Miraflores district of Peru's capital, Radisson Hotel Decapolis Miraflores provides guests with an unbeatable getaway in Lima's business district near top attractions. You can shop at Larcomar, dine in the area's numerous restaurants and bars, and stroll along the promenade or beach, just a 10-minute walk from the hotel. See pre-Columbian artifacts at Larco Museum before spending an evening exploring Lima's entertainment and nightlife scenes.
You can't help but relax when you stay at this hotel, featuring a soothing rooftop pool and a fitness center with city views. Visit the on-site restaurants for fusion dishes and meet your friends for drinks at the rooftop bar. Or, take it easy with a relaxing night in your hotel suite with room service. You can meet with the concierge for help setting up local tours, car rentals, currency exchange, and more. 
Choose from 105 air-conditioned hotel rooms and suites outfitted with comfortable bedding, premium furnishings, and modern art inspired by Peru. You can wake up with a cup of freshly brewed coffee or tea before connecting to the free Wi-Fi and setting to work at the desk. After a long day of exploring Lima, treat yourself to something from the minibar while you watch a movie in bed.