Best cruise port hotels as picked and recommended by members of our groups: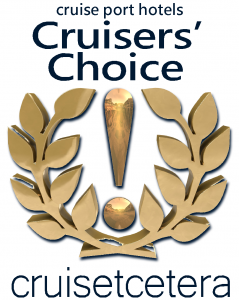 Get the celebrity treatment 
Greg J.: "My only regret is not staying a lot longer at this fantastic place!"
Patrick D: "Great resort wonderful service!
The property is new & clean with great service.  The rooftop pool is nice, quiet with a lovely view. The staff was attentive & responsive to all our requests. Beach & ocean are wonderful for swimming (calm water) and lots of fish & sea life to see if you have snorkel gear."
Discover a unique balance of energizing adventures and relaxing amenities at The Westin Cozumel. Hit the links for 18 holes of championship golf at nearby Cozumel Country Club or spend the day at San Juan Beach and feel the warm sun and gentle ocean breezes. Explore your adventurous side with nearby activities such as scuba diving, boating, and eco-tours. All of our boutique rooms, suites, and cabanas offer breathtaking ocean views, while some also feature outdoor whirlpools and private plunge pools. Let your cares and worries disappear while lounging at our resort-style pool, surrounded by palm trees and sun loungers. For enhanced views, head to our Sky Lounge, the highest one on the island. On-site dining options include three unique restaurants, including Cuzamil, ideal for a romantic candlelit dinner for two. We can also host meetings and special events, such as destination weddings. Escape to vibrant Cozumel, Mexico, where the friendly staff at The Westin Cozumel will help ensure no need goes unmet.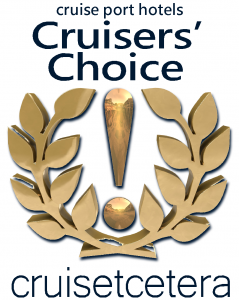 Delight in the unparalleled tranquility
Trudy C.: "What a lovely, clean, and friendly property! They took exceptional care of us. Very comfortable and clean and great location. Food and beverages at the Money Bar were excellent and right across."
This luxurious hotel overlooks Dzul Ha beach, which offers pristine stretches of white sand and warm Caribbean waters. Boasting 63 stylishly designed and decorated residences, each suite comes with a private balcony offering stunning, uninterrupted views of the ocean.
 The restaurant boasts an extensive Mexican and international menu and the Miramar Terrace is an incredible place to watch the sunset over the island. Yet the biggest draw of the Landmark is its proximity to the Dzul Ha reef, close enough to access from the shore without the need for a boat or tour. Teeming with exotic fish and plants, the reef is the ideal place for snorkeling or swimming.
Delight in the unparalleled tranquility that is The Landmark of Cozumel. Tucked away in an exclusive oceanfront enclave in the southern end of Cozumel, you'll find incredibly luxurious five-star condominiums and villas that offer a luxurious home architecture that is seamlessly blended with the services and amenities of a world-class hotel. Here you can lose yourself in the alluring Caribbean views and crisp ocean air.  
Experience the stunning magnificence of Cozumel in a one-of-a-kind oceanfront residence overlooking Dzul Ha Reef, with pristine stretches of white sand extending in both directions along the Caribbean shoreline.
The Landmark of Cozumel's upscale ocean view residences were meticulously designed to deliver unsurpassed luxury and relaxation which exceed the finest residences in Cancun or Riviera Maya. Each residence is a study in comfort and elegance, with extraordinary design touches, amenities, and a private balcony offering uninterrupted Caribbean views.
Escaping to The Landmark of Cozumel transports you to a privileged enclave of privacy, luxury, and exhilaration. You've arrived at one of the most unique and spectacular locations in the Caribbean, where warm, clear ocean waters cleanse away stress and the laid-back pace of life fills you with a sense of peace and tranquility.
Your home away from home has been meticulously appointed with five-star amenities to inspire every sense. A lushly landscaped pool encircled by designer lounges. A state-of-the-art fitness center, where you can stay faithful to your exercise routine, and a private pier for boating charters and fishing excursions. The exclusive Money Bar Beach Club offers a VIP section for relaxing in exquisite solitude.​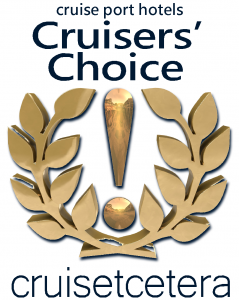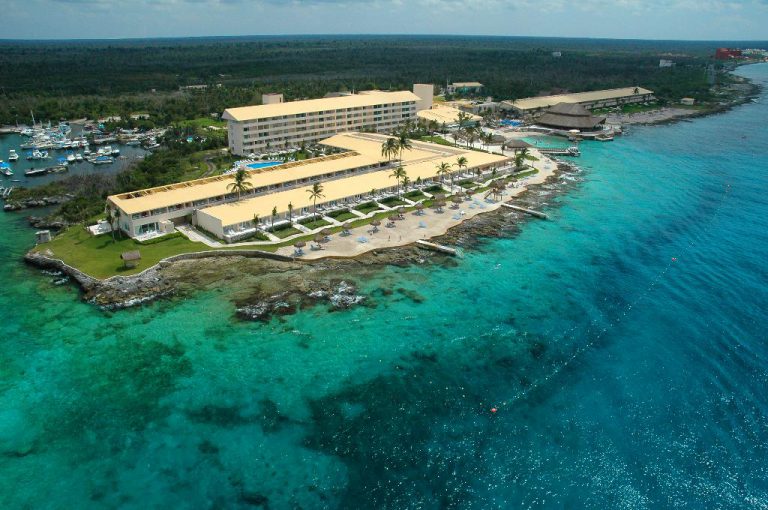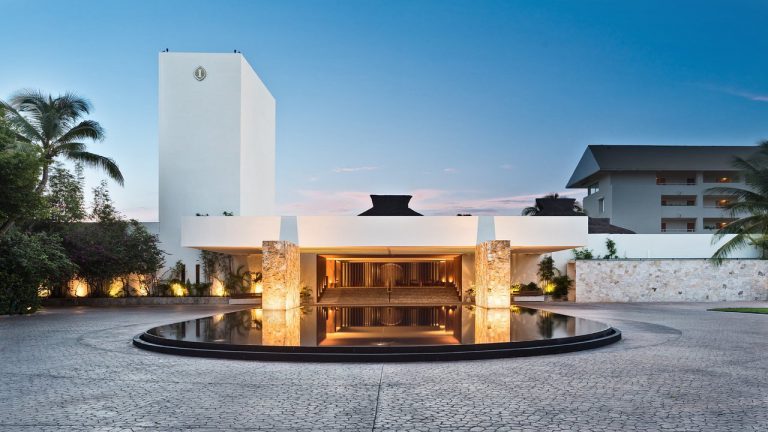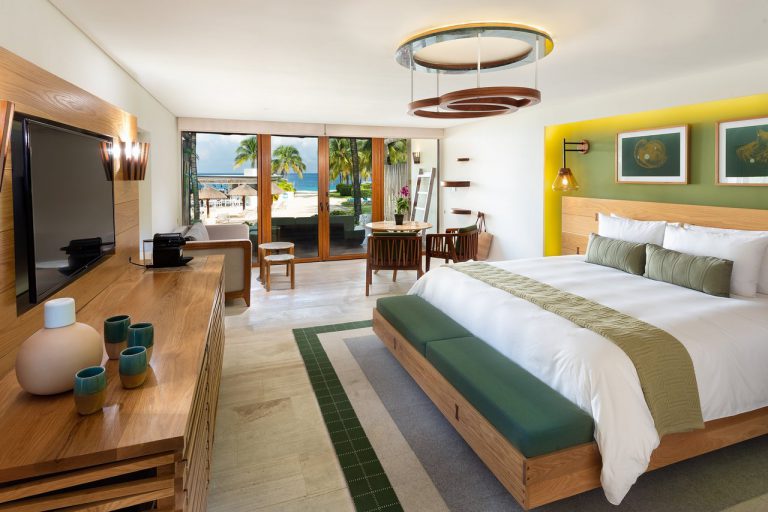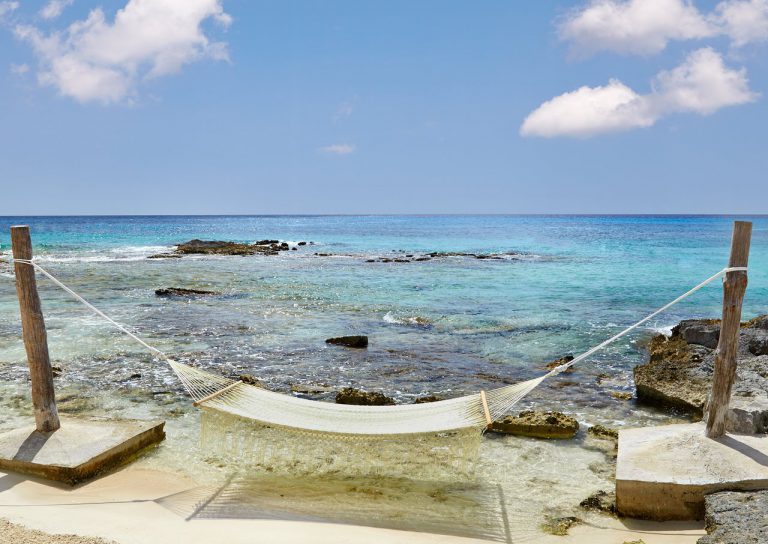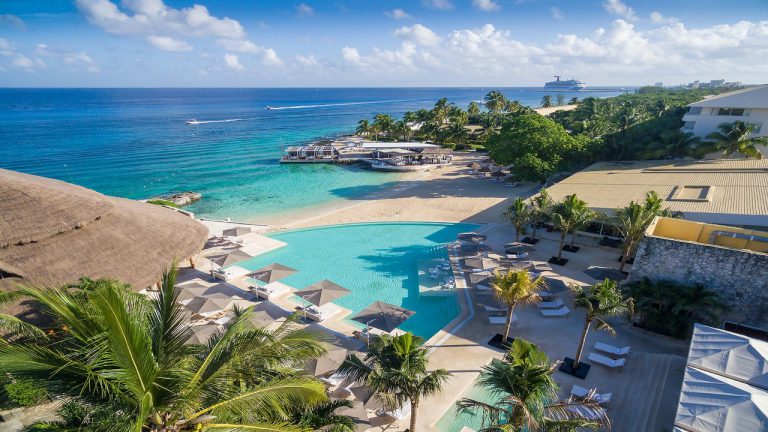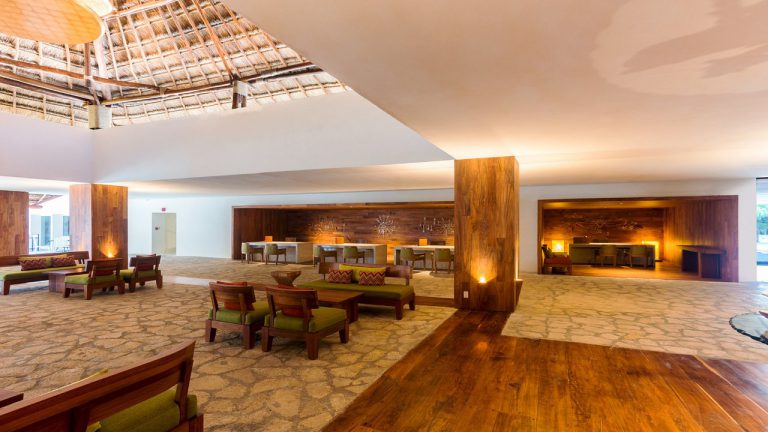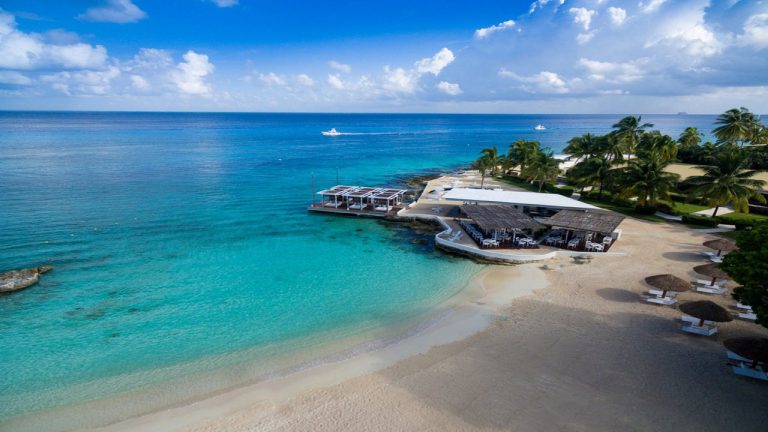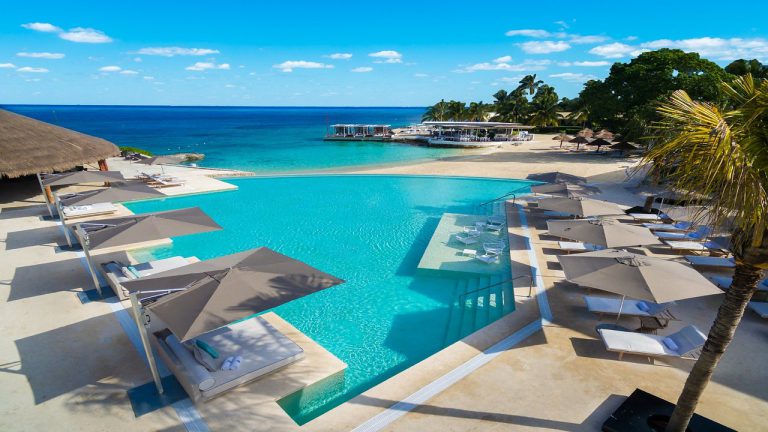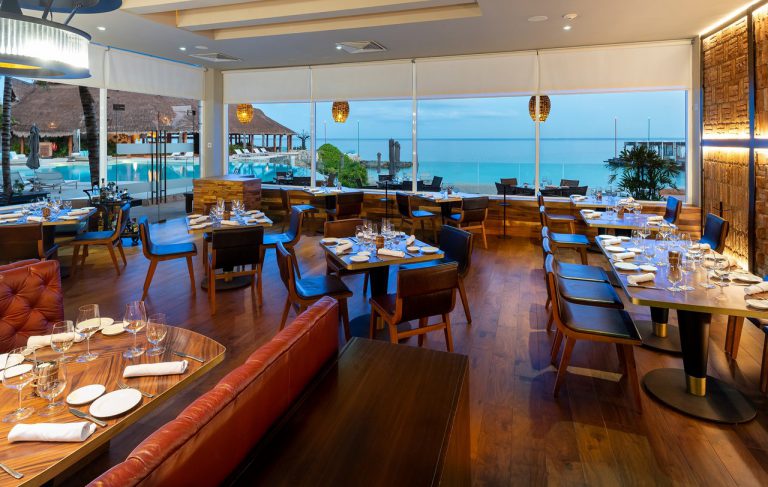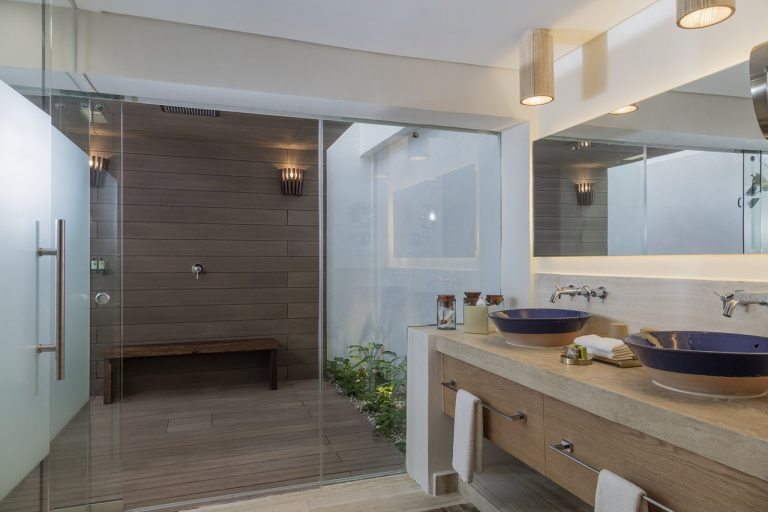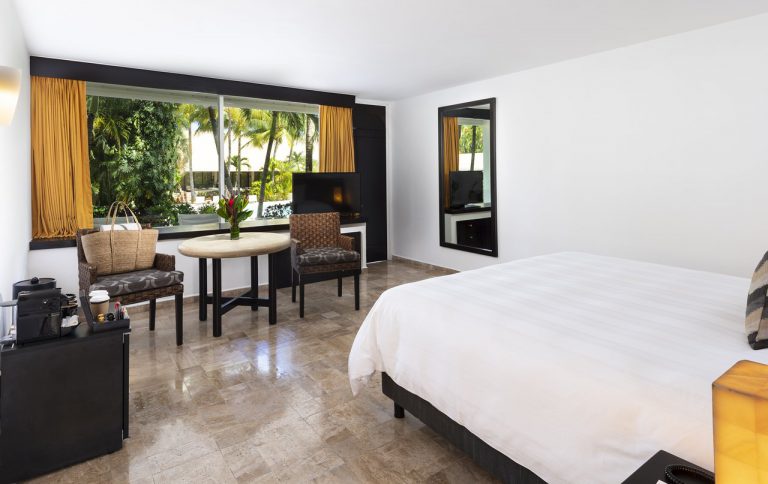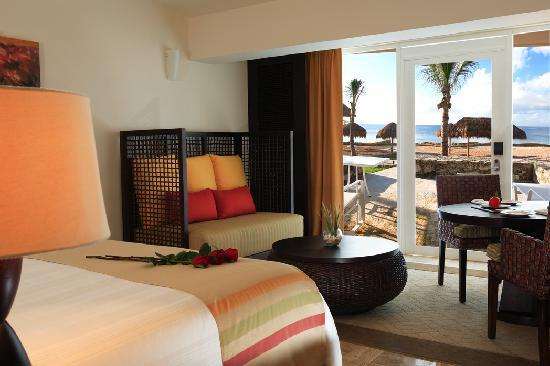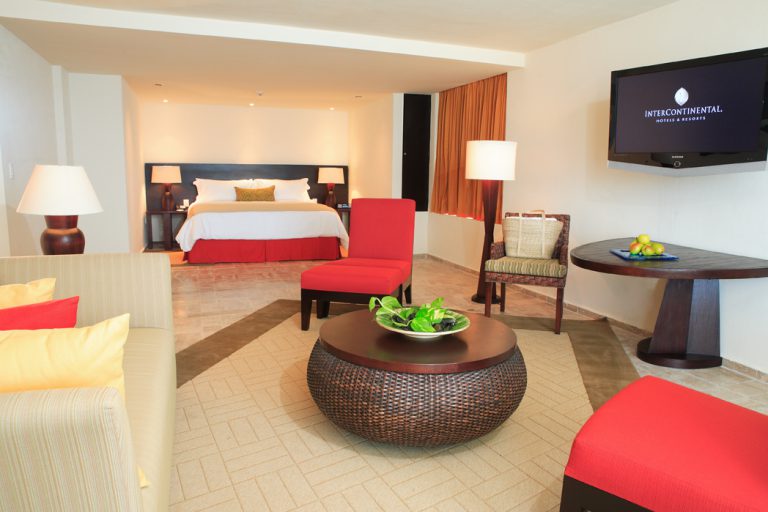 LUXURY COZUMEL HOTEL WITH A PRIVATE BEACH AND STUNNING CARIBBEAN SEA VIEWS
Zoreslava S.: "Amazing is not enough!
Wow!! All I can say walking through these corridors and trying their food! The first night and dinner at Their Seafood restaurant is amazing!!! Highly recommend it! Just so clean, rooms are wonderful, service amazing!!!"
Anna M.: "I have not stayed in all five stars hotels in Cozumel, but I find it hard to believe that there's a better and more luxurious hotel on the Island."
The InterContinental® Presidente Cozumel Resort & Spa hotel places you on a palm-fringed Caribbean island amid one of the world's largest coral reef systems. You can swim in the beachside infinity pool, relax in the serene spa, or host events in the elegant ballrooms or lush gardens. Dining options include gourmet Mexican, authentic Italian, or contemporary Mediterranean cuisine, while the hotel's acclaimed Scuba Du dive center offers reef diving and snorkeling trips with expert instructors.
It offers a luxurious environment and many useful amenities for your stay.
Unwind in these rooms with a flat-screen TV, minibar, and air conditioning, and enjoy free Wi-Fi at Presidente Inter-Continental Cozumel Resort & Spa.
The hotel features room service and a concierge. In addition, the hotel offers a swimming pool and a lounge, the ideal relaxation after a long day. Free parking is available for guests with a vehicle.
Presidente Inter-Continental Cozumel Resort & Spa is close to Jesus Es Rey (3.4 km), a popular Cozumel landmark. The hotel is therefore ideal for tourists.
During your visit, head to a popular restaurant in Cozumel that serves spare ribs, such as El Billy Asados ​​Al Carbonin near Presidente Intercontinental Cozumel Hotel.
Also make sure to visit popular parks such as Parque Arqueologico, Laguna Colombia, and Benito Juarez Park near the hotel.
PARADISE ABOVE AND BELOW THE WATER
Dive into the luxury of Cozumel Palace, the best all-inclusive resort in Cozumel for families, couples, and a heaven for divers. If water sports are your passion, you will love everything Cozumel Palace has to offer. Head out for a SCUBA dive, or snorkel right off our dock. An ocean of fun is waiting for you. Soak up paradise above water and below.
Cozumel Palace is located on the Caribbean Sea, half a mile from Punta Langosta mall, and approximately five miles from Cozumel International Airport. 
Resort amenities include the dive shop, beauty shop (with two massage rooms), Lobby Bar, and seafront pool with a swim-up bar, sundeck, and shallow children's section. Turquesa serves international and Italian cuisine, MoMoNoHaNa has Asian dinners, and Bugambilias offers Mexican dinners. 
For snorkeling, there is a reef offshore. Stairs on a dock lead down to the sea. A shop in the hotel sells gifts, sundries, snack foods, beachwear, and liquor. All rooms feature terraces or balconies with hammock, air-conditioning, ceiling fans, hairdryers, irons, and ironing boards, alarm clocks, direct-dial phones, coffeemakers, mini-bars, cable TV, and safes, double jacuzzis, seating area, turn-down service, and liquor dispenser. This resort has an all-inclusive plan.
Sanctuary Of Splendor
This elegant and intimate resort is a water lover's paradise—all 169 luxurious suites look out onto the pristine waters of the Caribbean Ocean. Guest room options include Concierge Level, Loft Suites, and more. Each suite boasts a spacious seating area and a double whirlpool tub ideal for relaxing after a day of exploring. You can also savor the crisp ocean breezes of the Caribbean waters from your own balcony.
LUXURY COZUMEL HOTEL WITH A PRIVATE BEACH AND STUNNING CARIBBEAN SEA VIEWS
With so much of the island left untouched, those seeking a secluded and intimate vacation experience venture to Secrets Aura Cozumel to bask in the quiet luxury this coveted destination has to offer. As the only adults-only resort of its kind on the island, Secrets Aura Cozumel combines the amenities of Unlimited-Luxury® with the charm of a true coastal getaway.
Free flow access to Sunscape Sabor Cozumel enhances the luxury experience by adding five additional restaurants, three bars, and facilities.
Secrets Aura Cozumel offers 266 luxurious, smoke-free suites, each featuring a king-size bed or two double beds, a private terrace or balcony, a full bathroom with whirlpool, a complimentary mini-bar, and much more.
If you are ready to experience an even higher level of luxury, the Preferred Club is for you. Enjoy an upgraded suite, access to an exclusive lounge, special concierge service, and other enhanced amenities.
Gourmet Dining
Indulge in an expansive array of international cuisine. Choose from four á la carte gourmet restaurants, a buffet venue, a grill, and a café – reservations are never required. Or sneak away for a romantic meal in your suite or on the beach.
24-hour dining options allow guests to enjoy late-night bites at the Coco Café. Or stay in and order room service*. It's all available at any hour day or night. Your Unlimited-Luxury® privileges include all meals as well as premium beverages. 
when you have a special request or can not find your hotel, you want a cheaper option or you have any questions? please contact us and we will send you a new top 3 based on your choice.
by e-mail: GERT@CRUISETCETERA.COM