Best cruise port hotels as picked and recommended by members of our groups: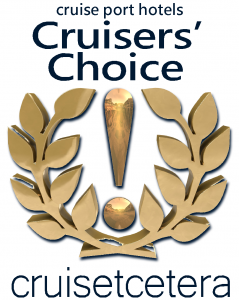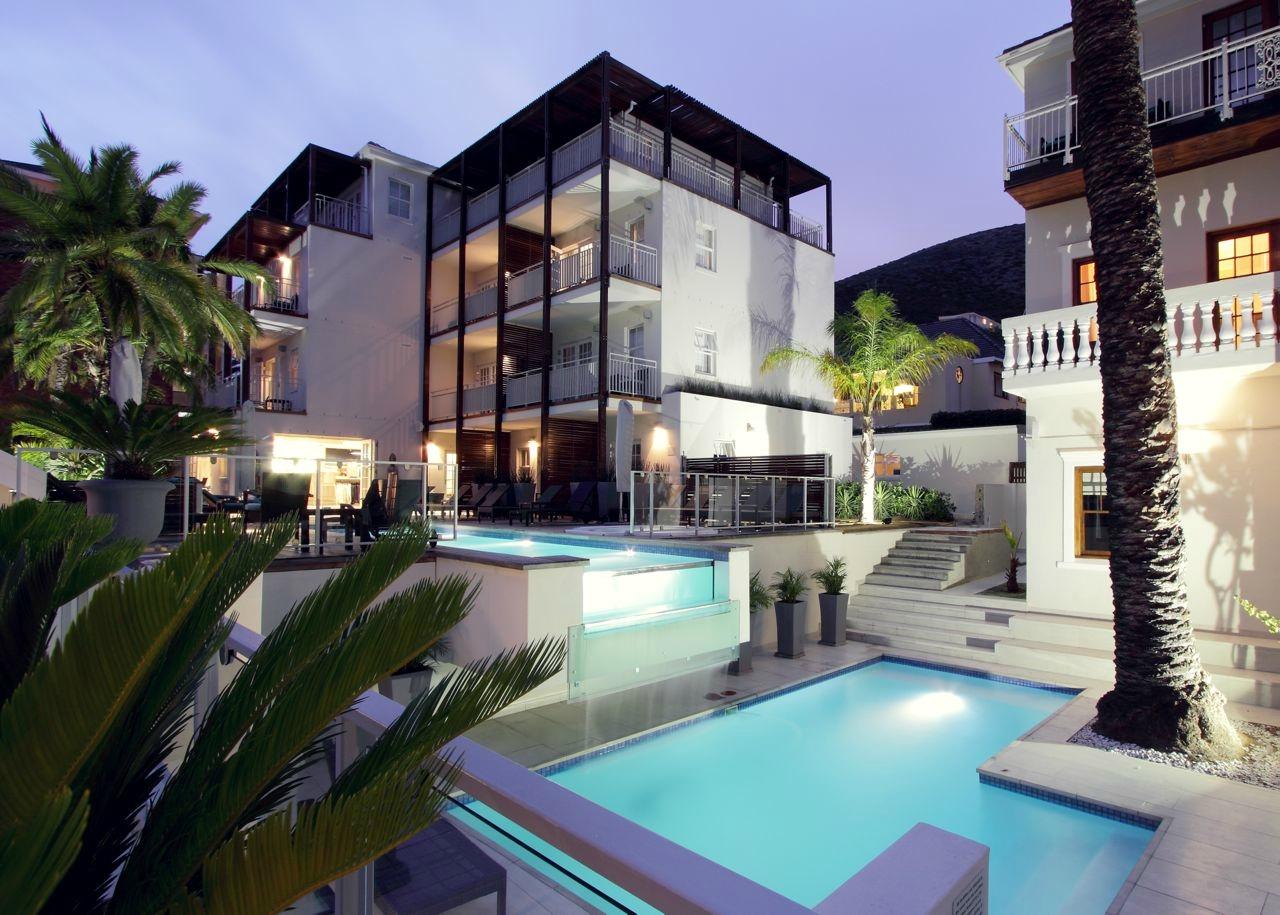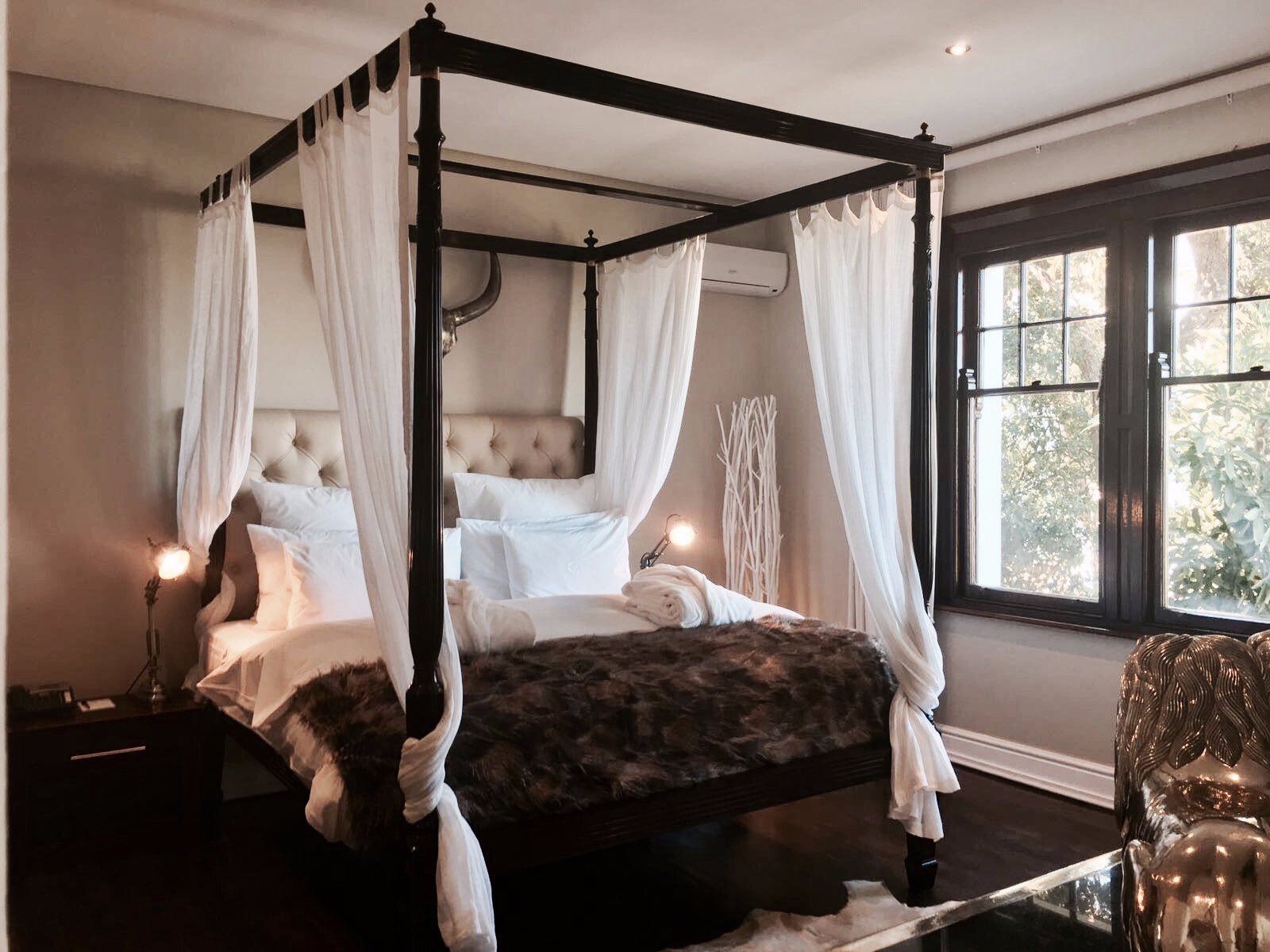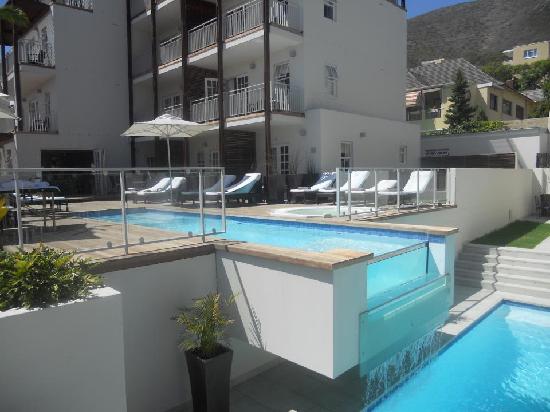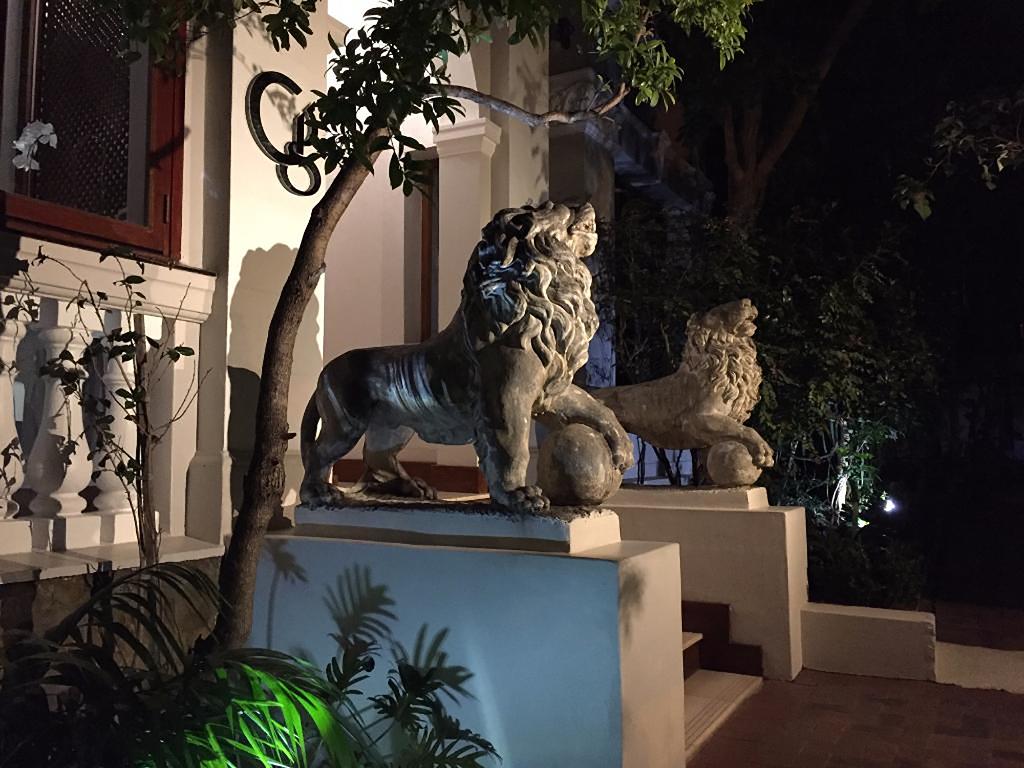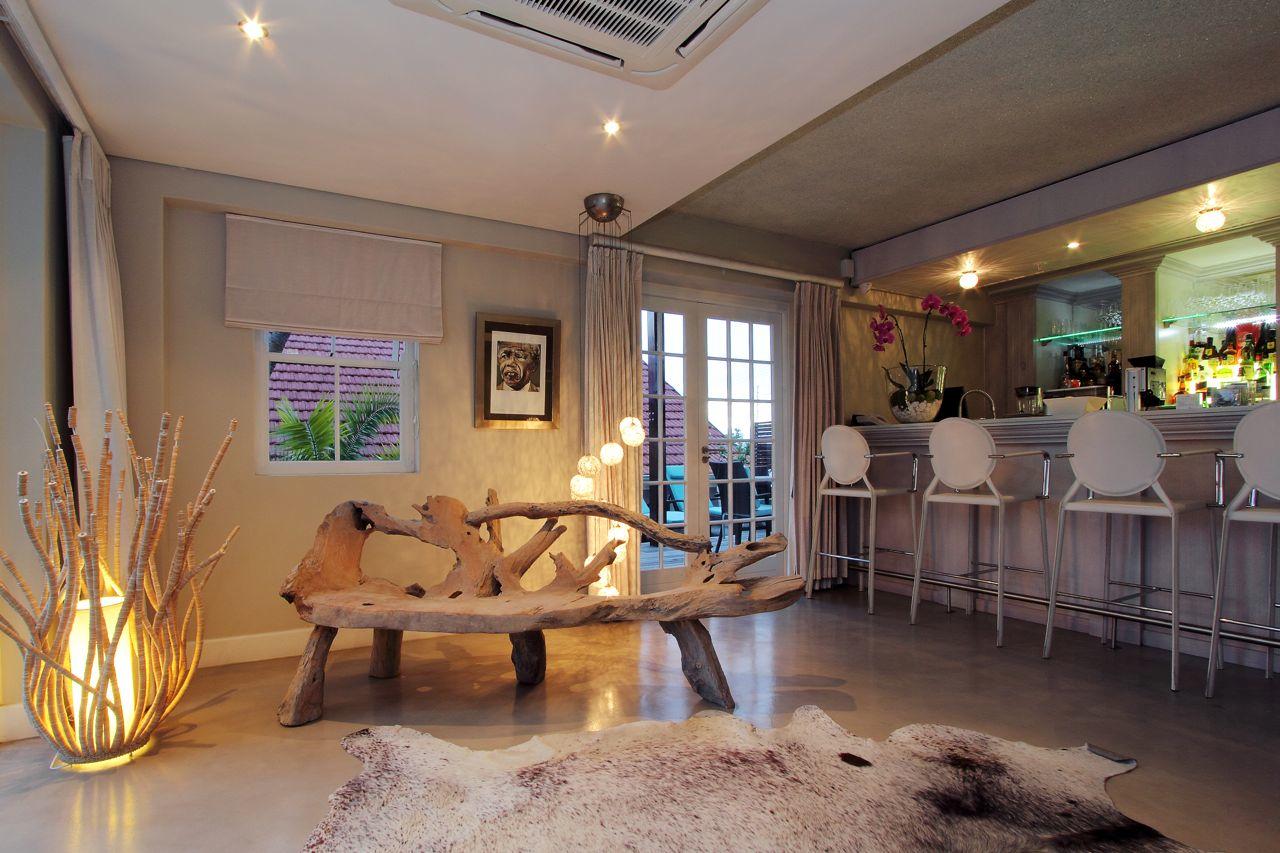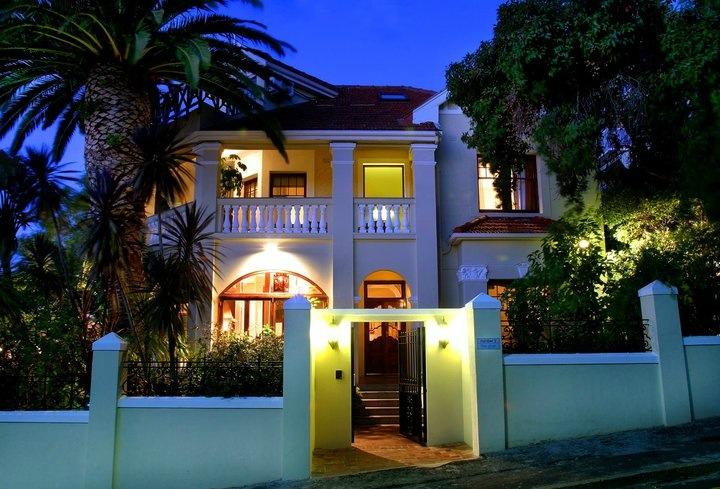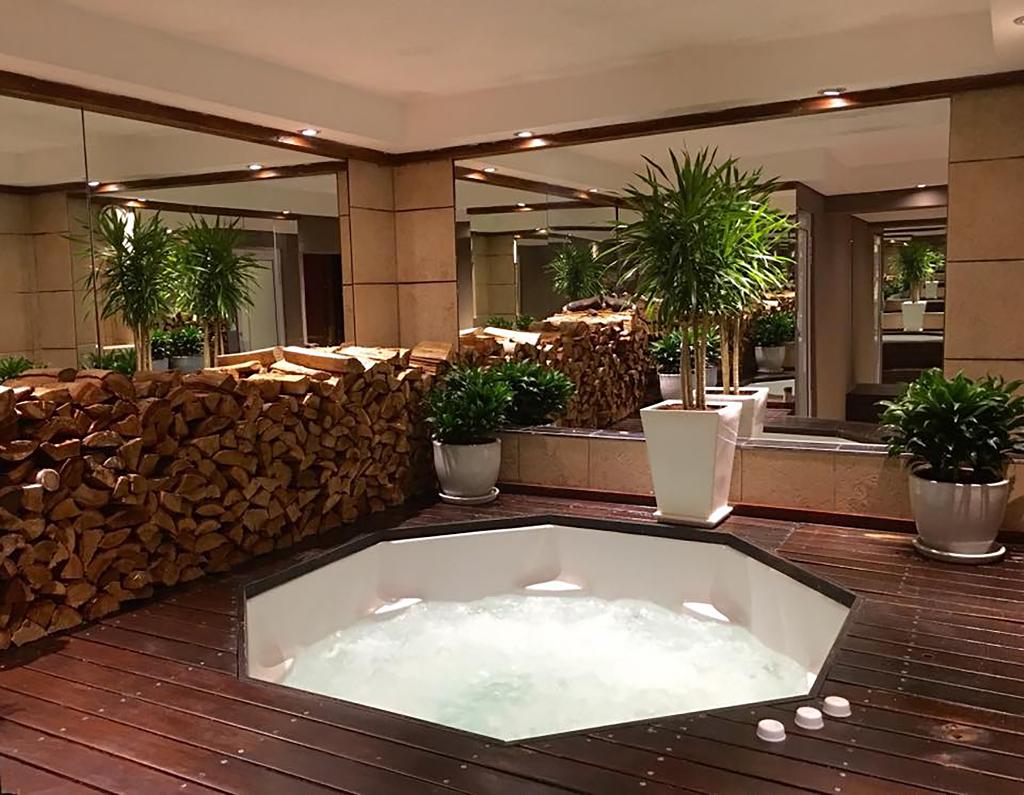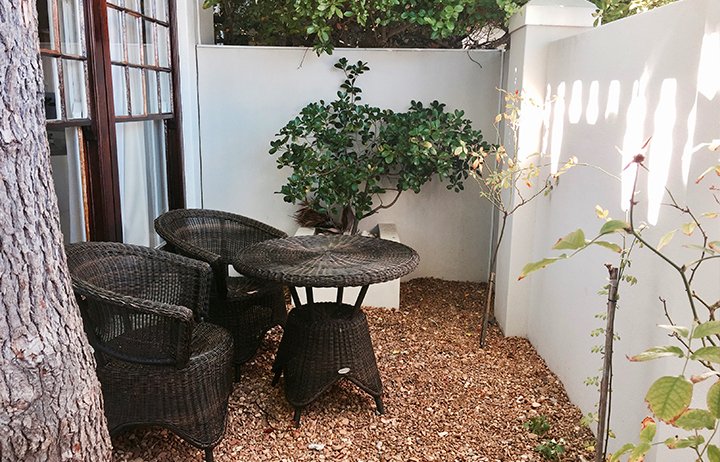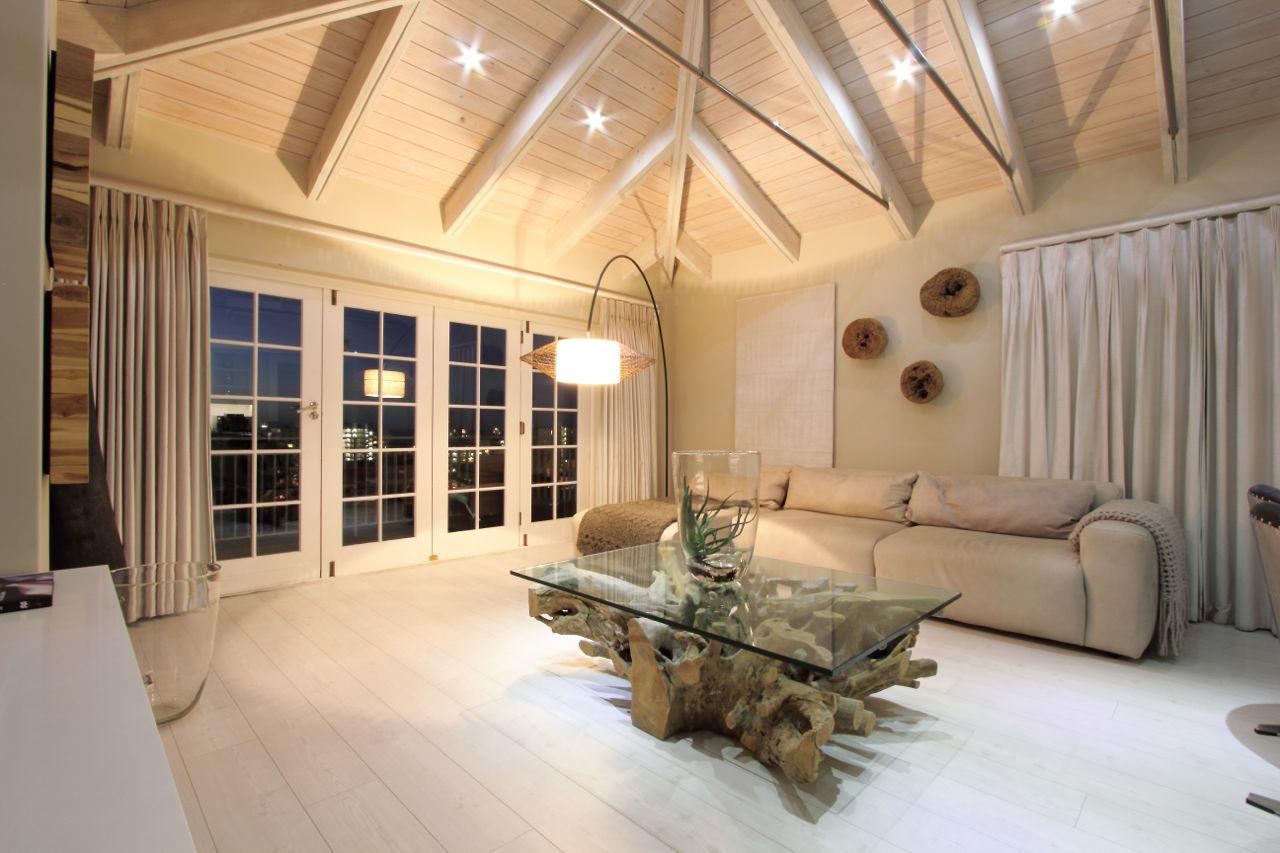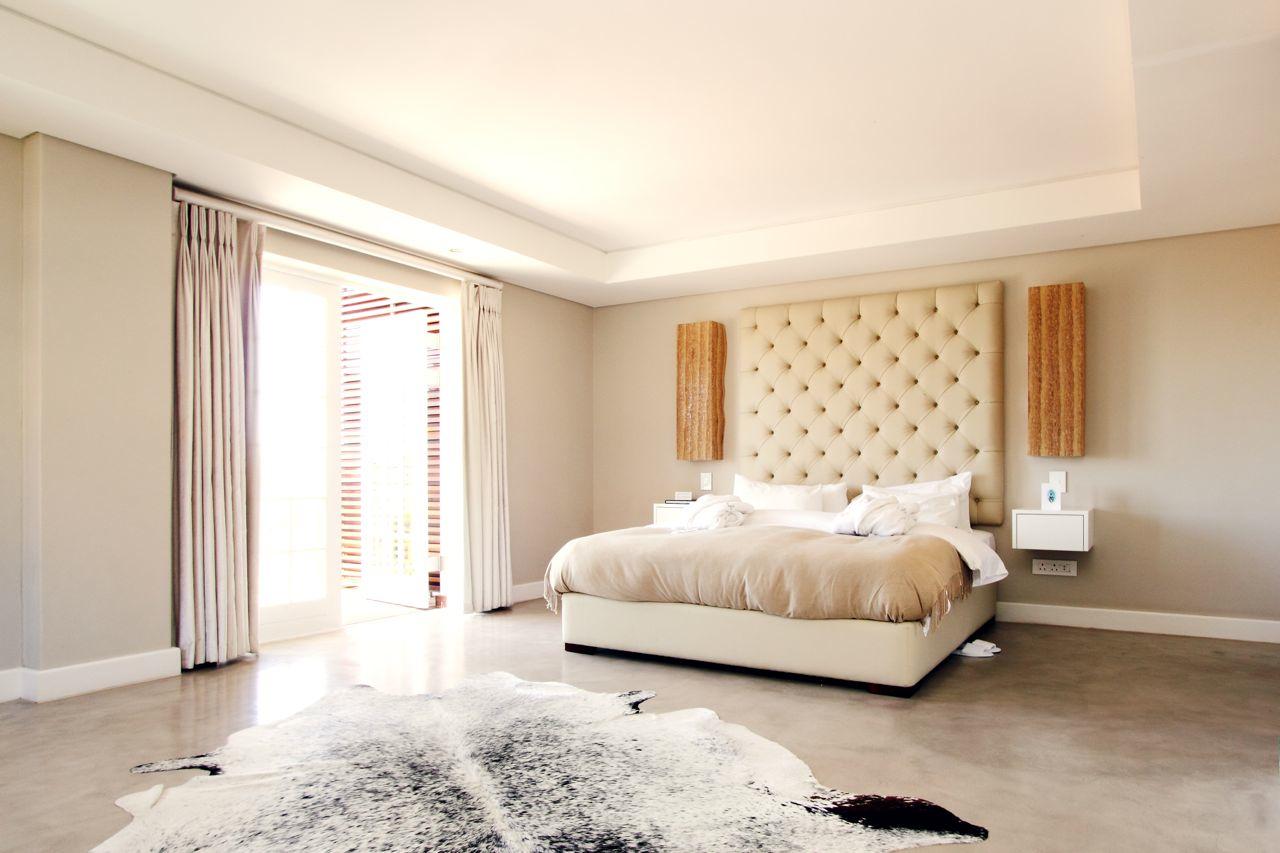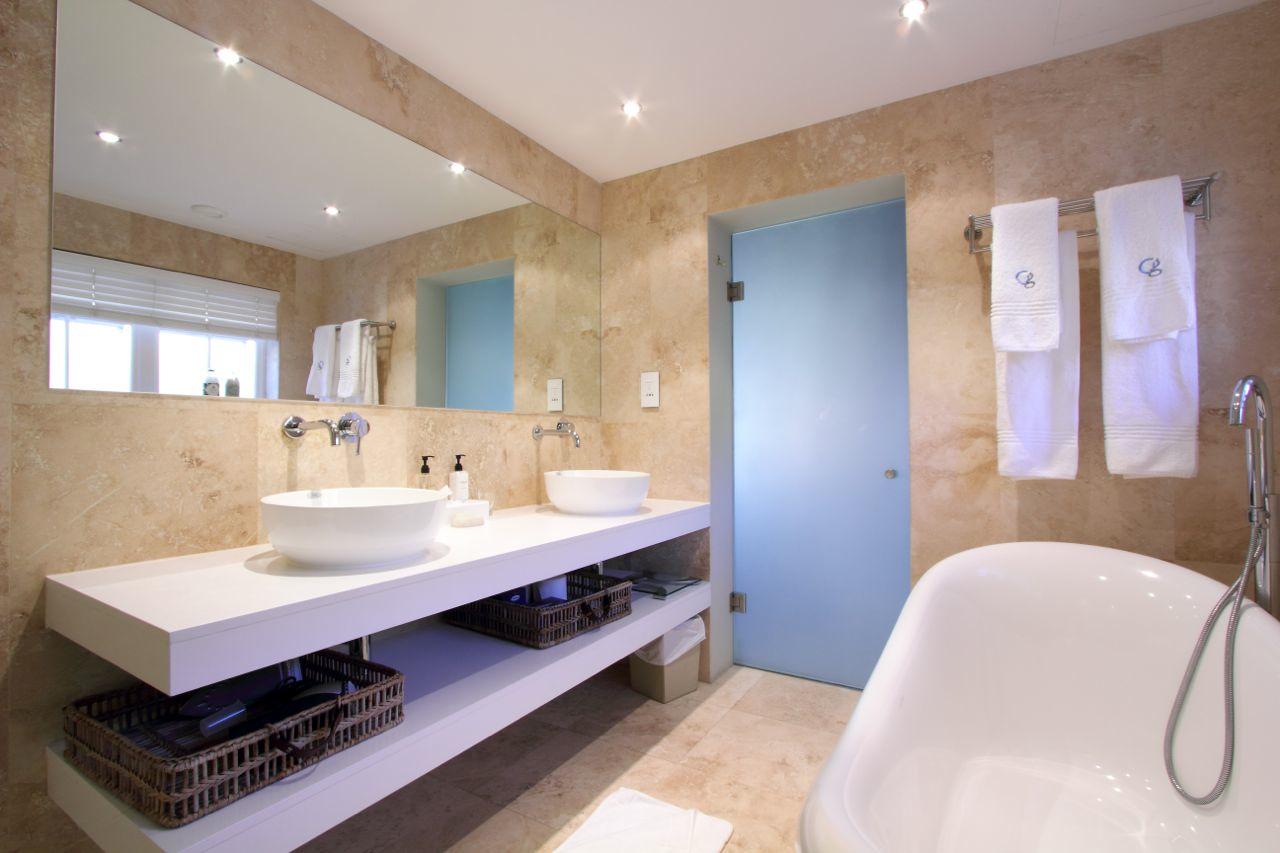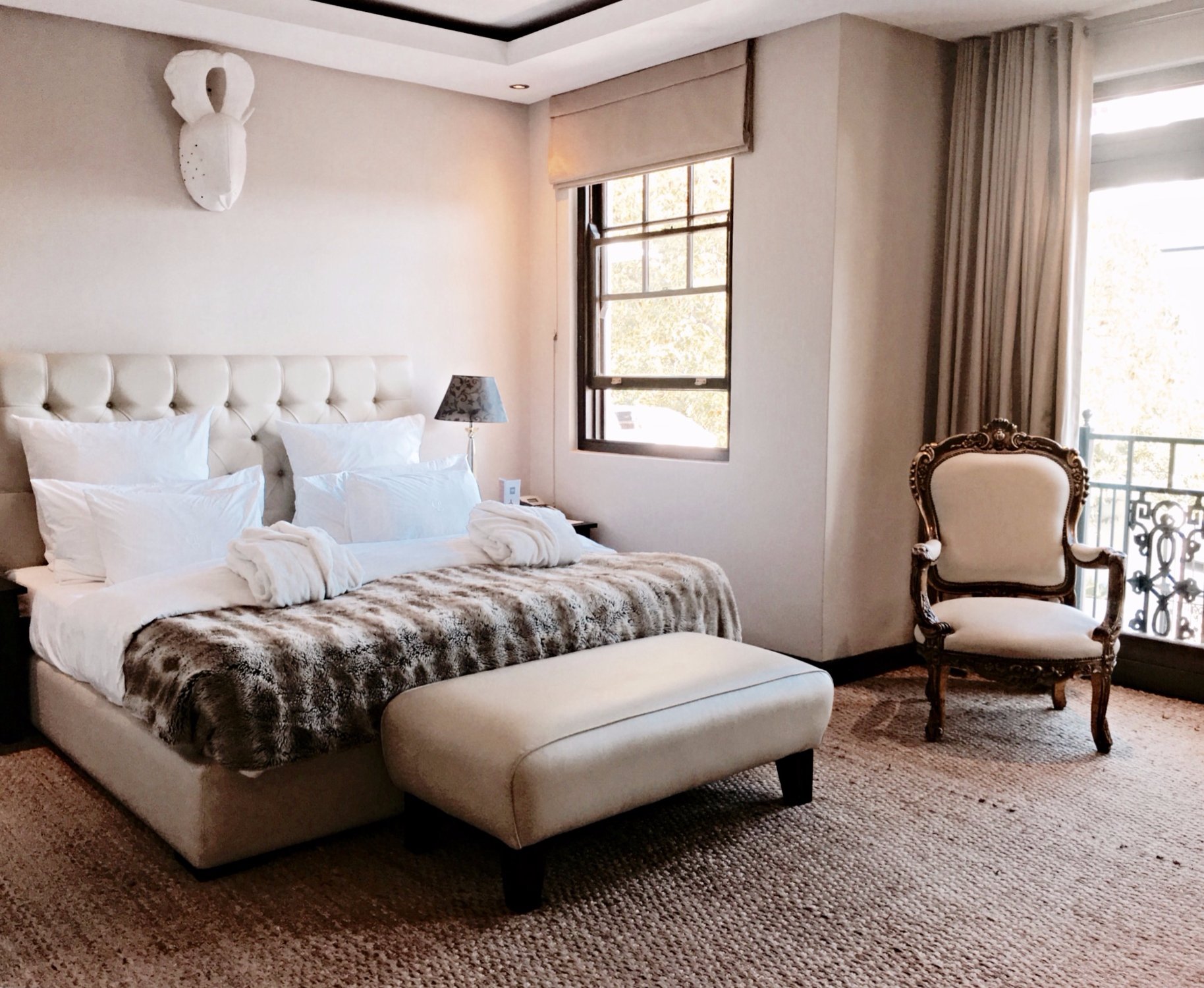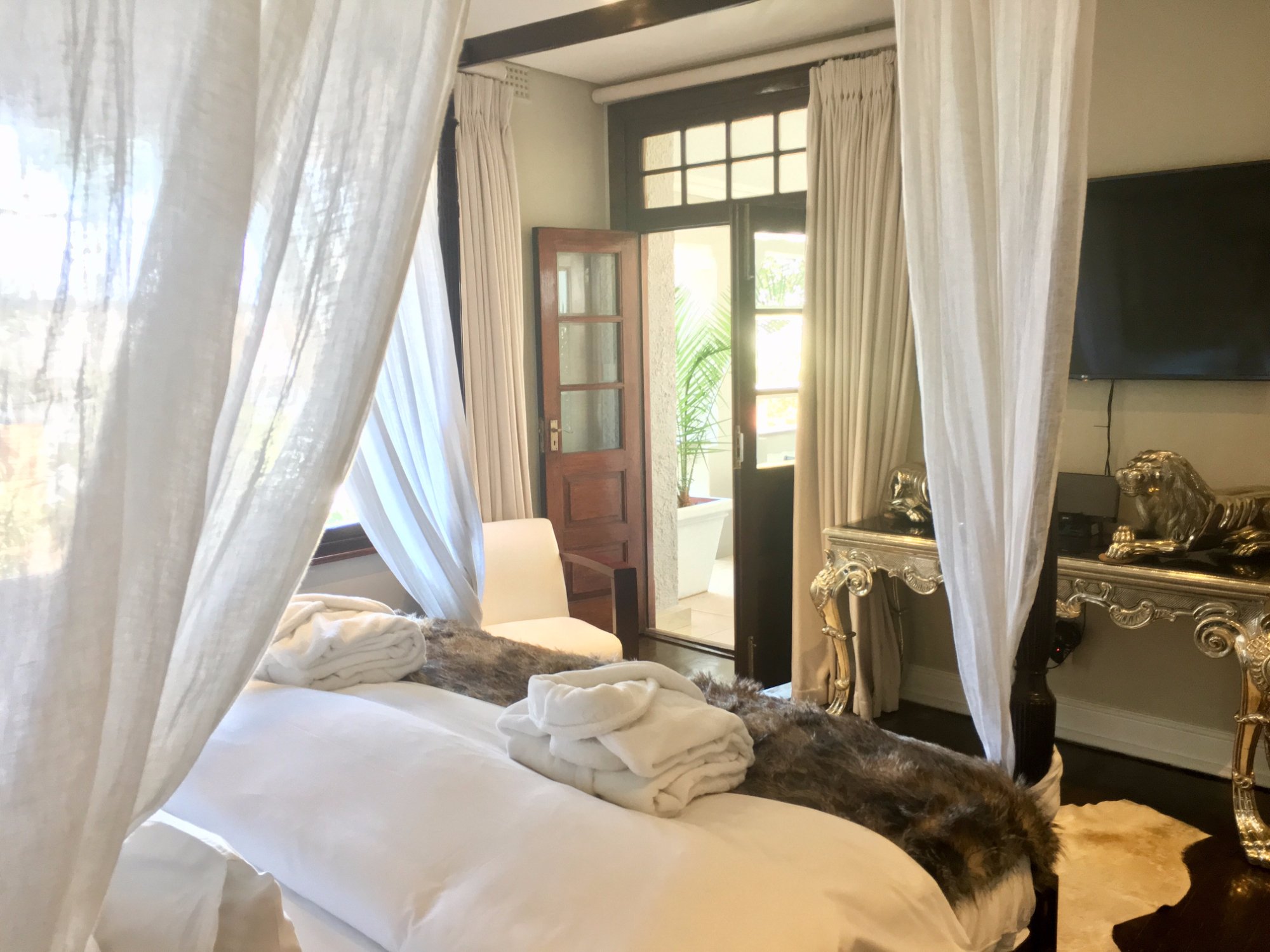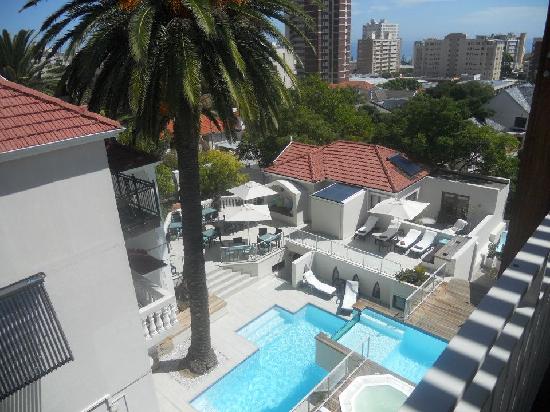 Highly rated property located in Sea Point, just outside downtown Cape Town South Africa.
Mark H: "Fantastic staff! All rooms are stylish and modern. You can select the size you prefer. The amenities are lovely and will always connect the smell to this lovely hotel."
Dan S: "Great location, nice pools, and the rooms are wonderful!"
"Located in Sea Point in Cape Town, The Glen Boutique Hotel & Spa offers luxurious rooms and free WiFi. The hotel has an outdoor pool with sun loungers and spa facilities."
The Glen Boutique Hotel & Spa is the perfect destination for travelers who are looking to unwind, relax, and explore the very best Cape Town has to offer. Their team is dedicated to making your stay as memorable as possible filled with wonderful experiences and treasured moments you'll cherish for years to come.
It is a small luxury boutique hotel with a variety of styled rooms to suit your needs. Let me also introduce you to 'G on Herbert!' Cape Town's newest property in the heart of Sea Point. The luxury Apartments are the product of The Glen Boutique Hotel & Spa. There are 3 Apartments within the property, all of which boast ample living space, the finest decor, and stunning views of the ocean and lions head! The Hotel is 300 meters away from the Apartments and all hotel facilities are available to guests.
All rooms are stylish and modern. You can select the size you prefer. The amenities are lovely and will always connect the smell to this lovely hotel.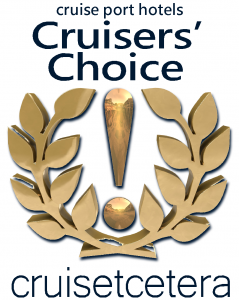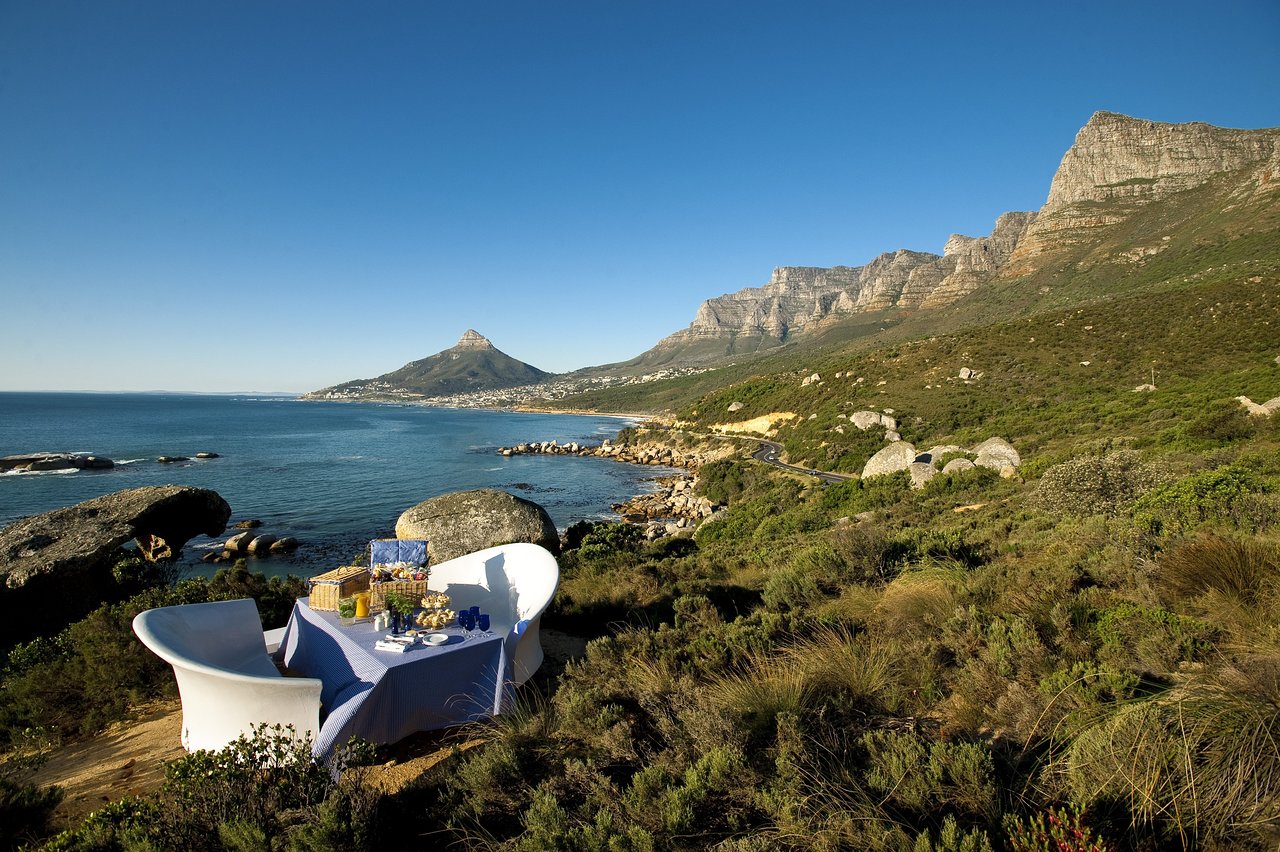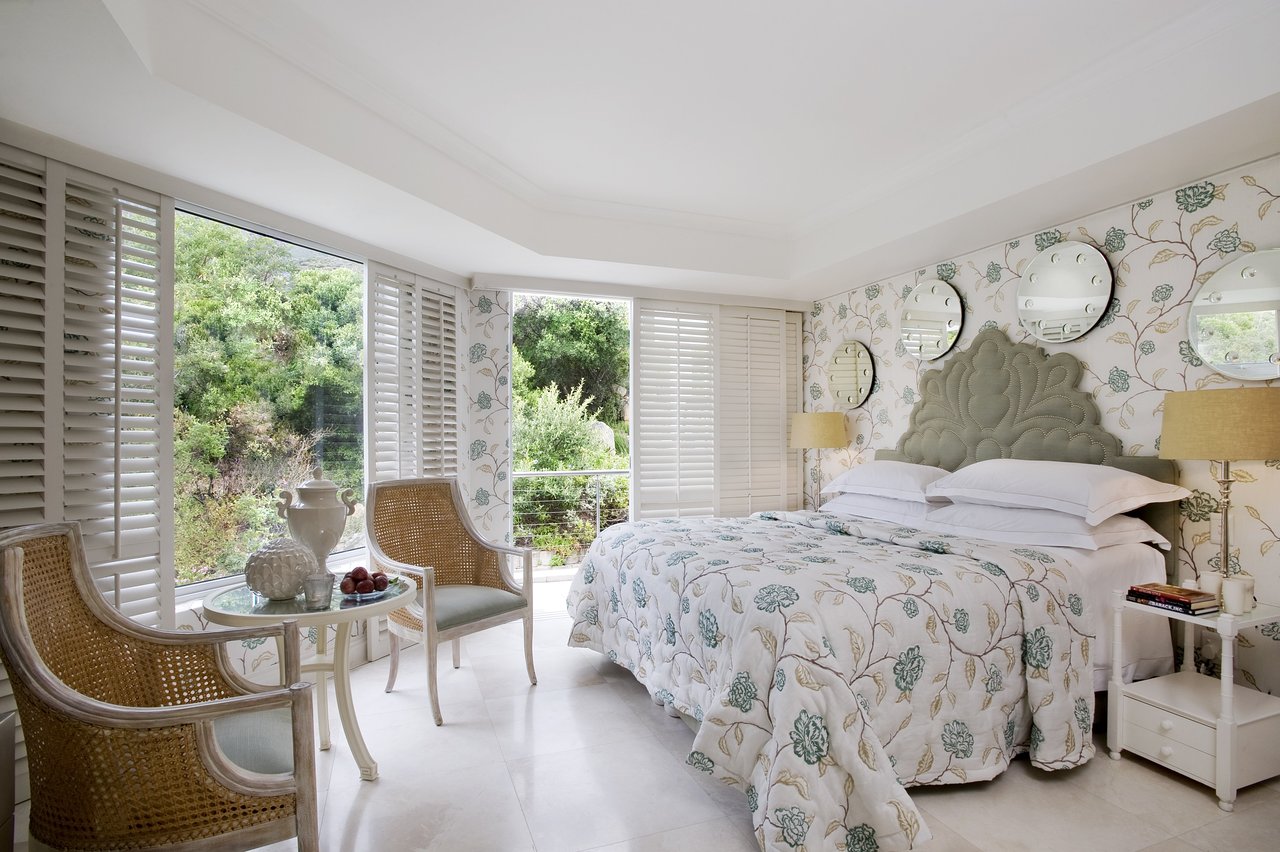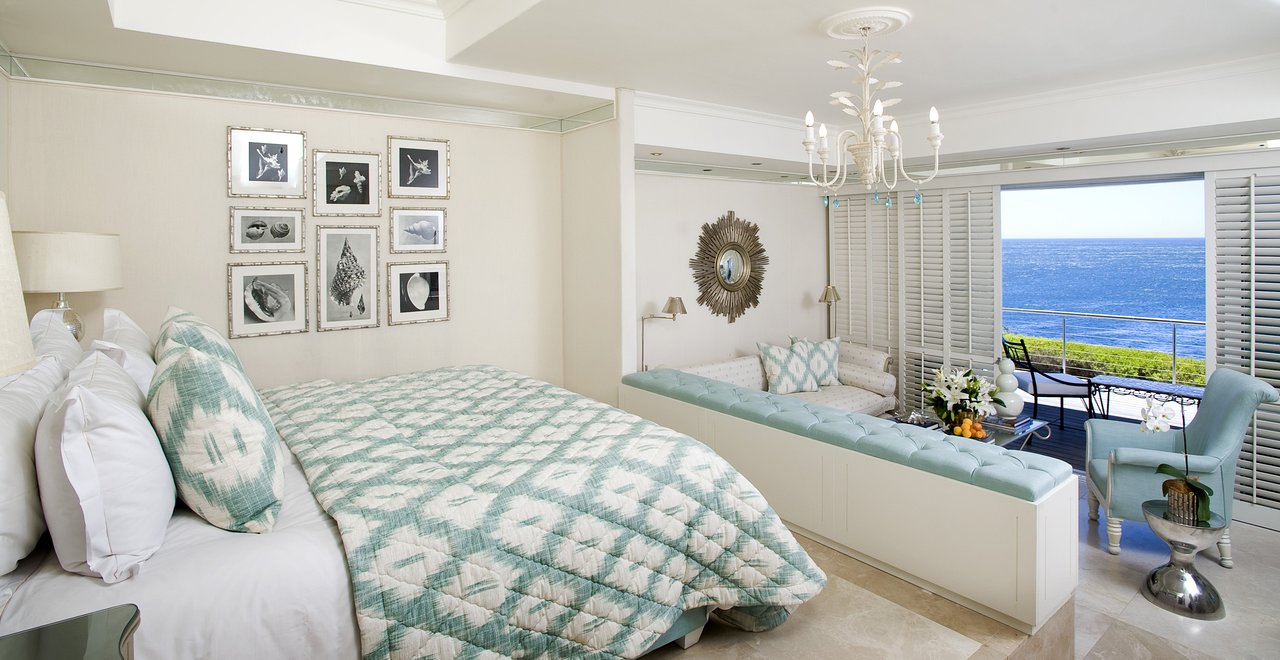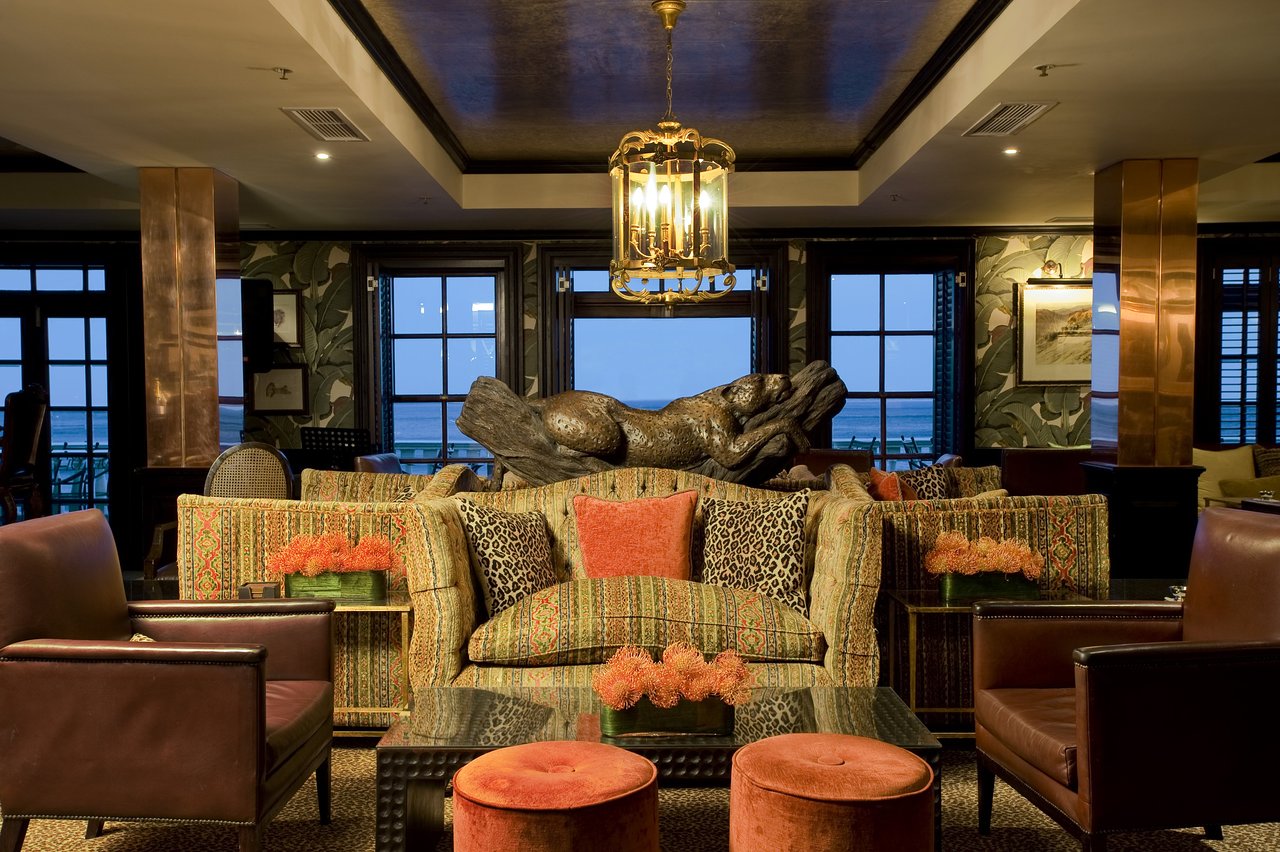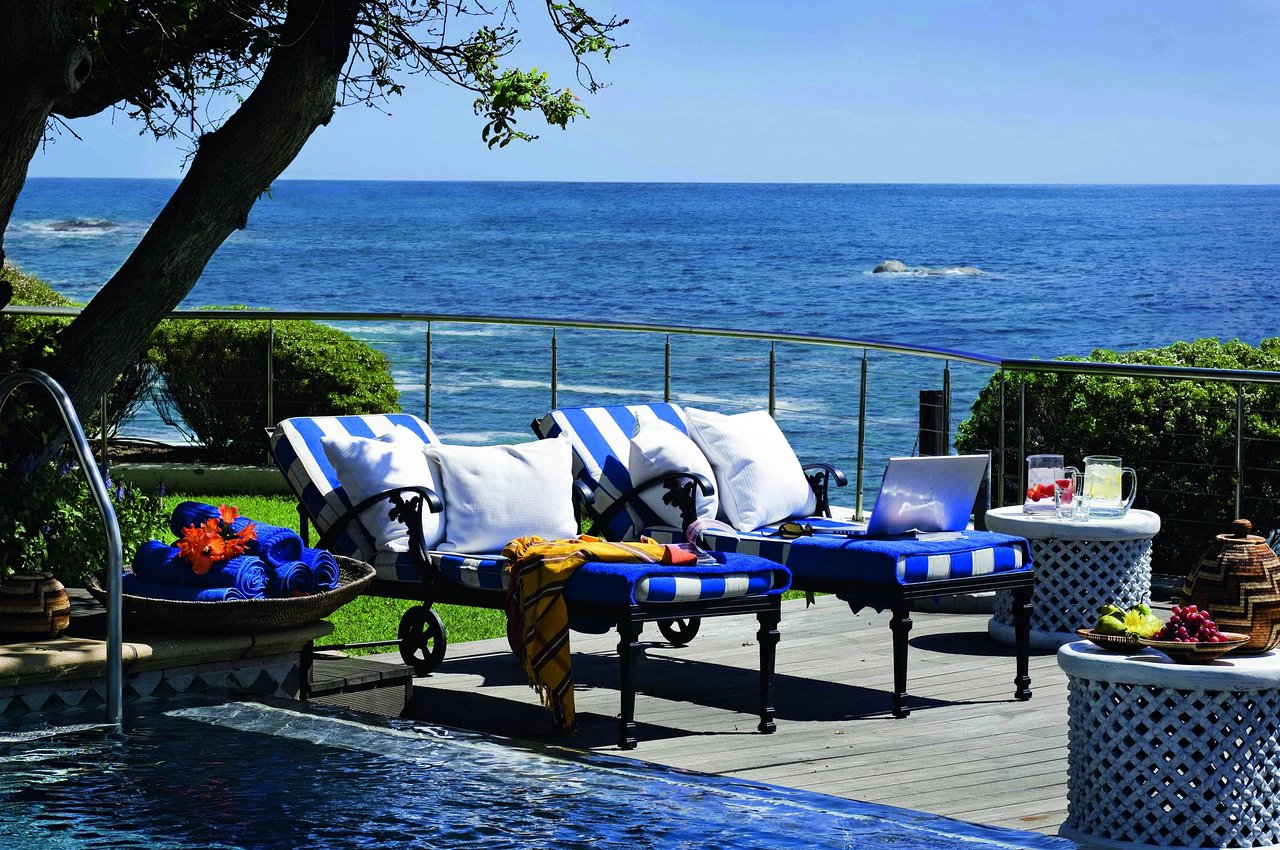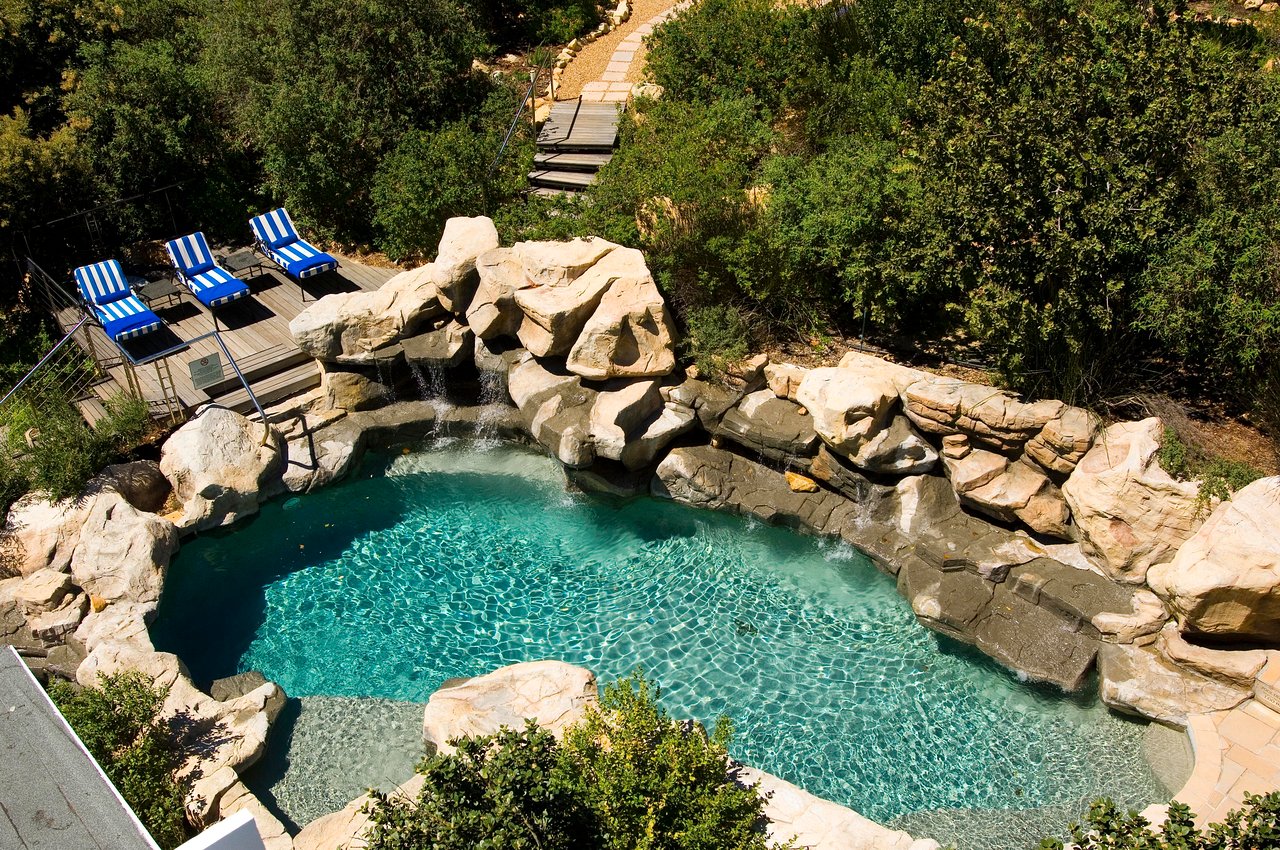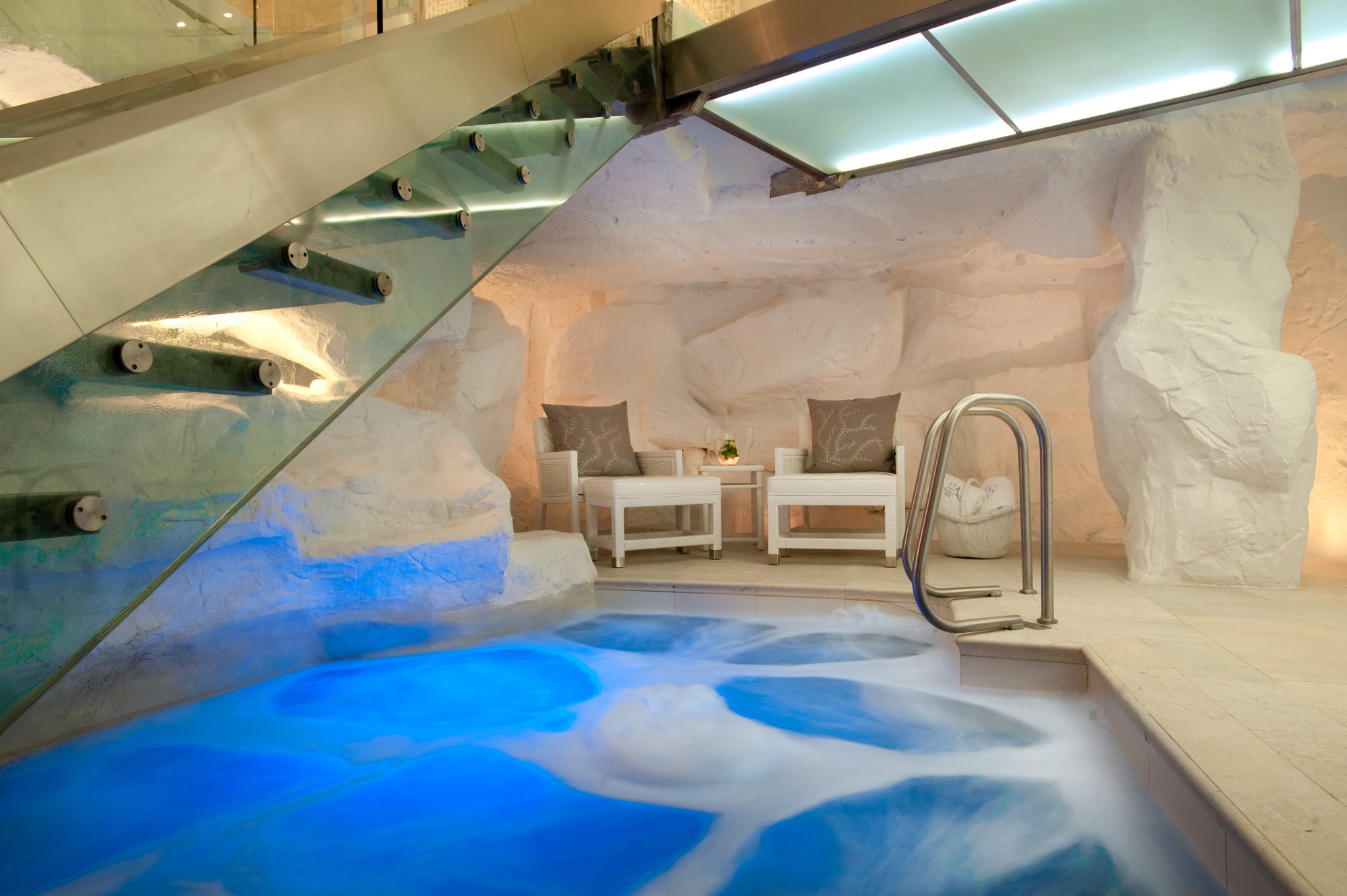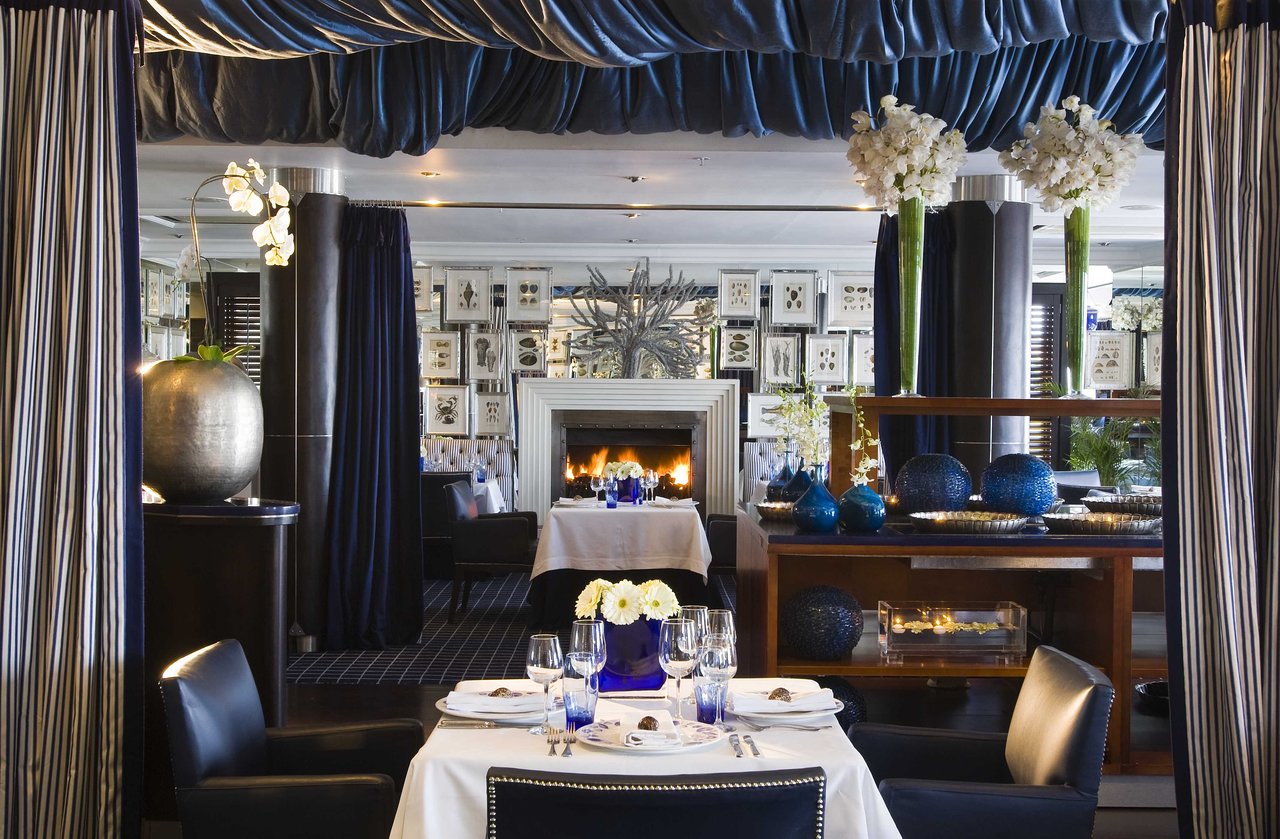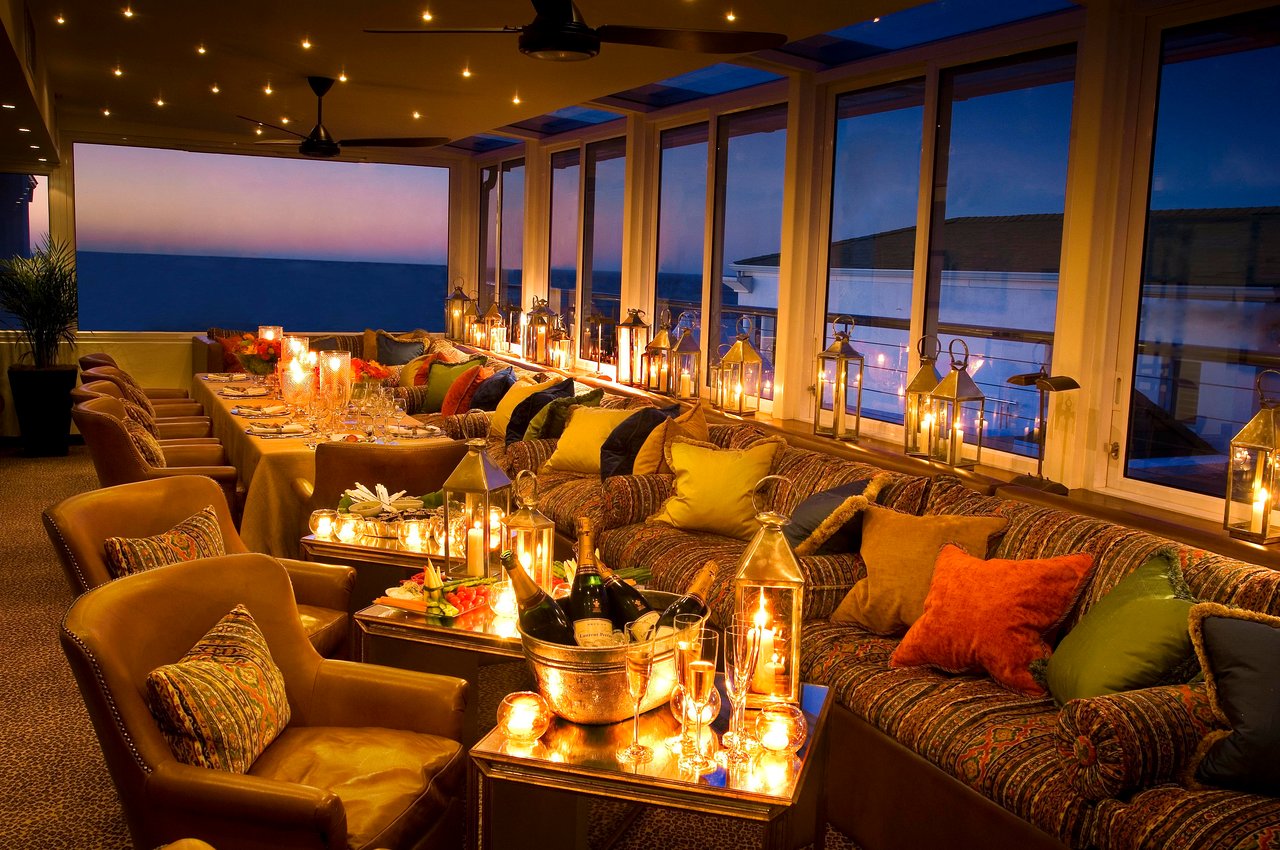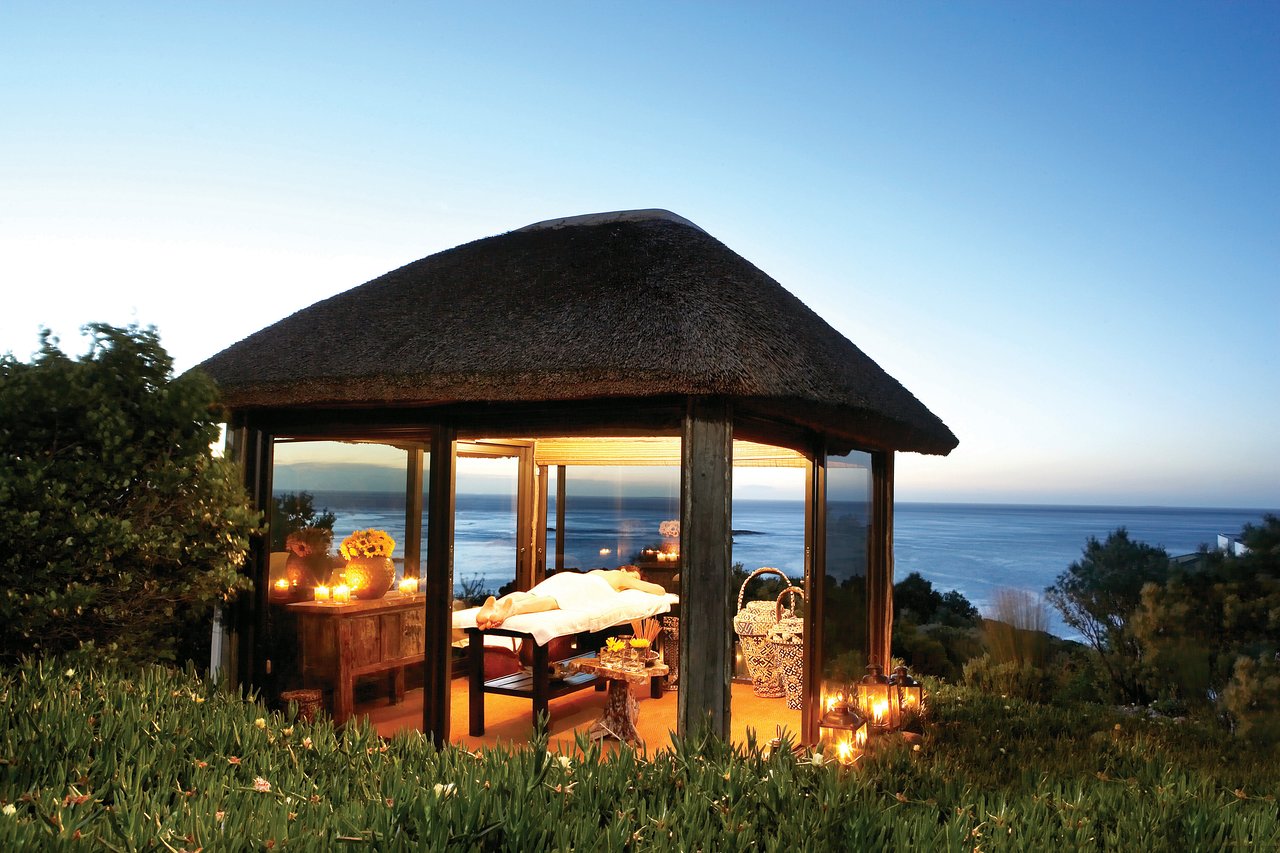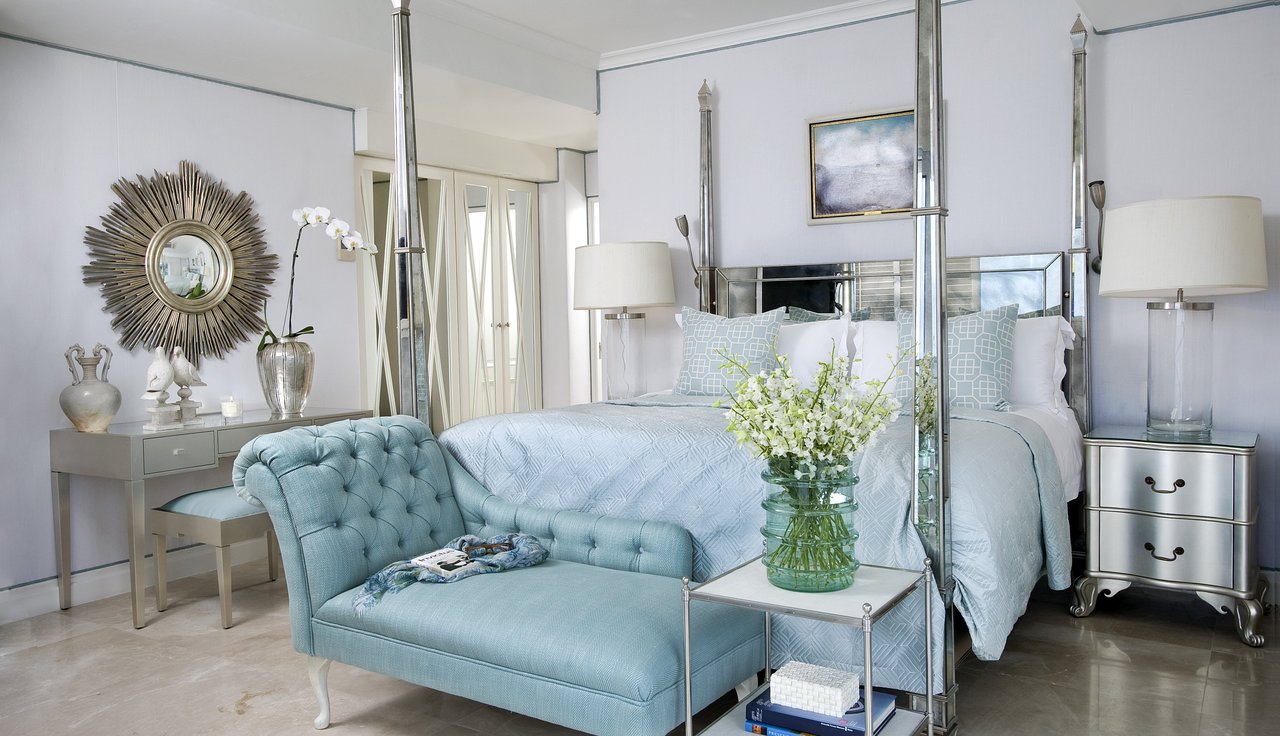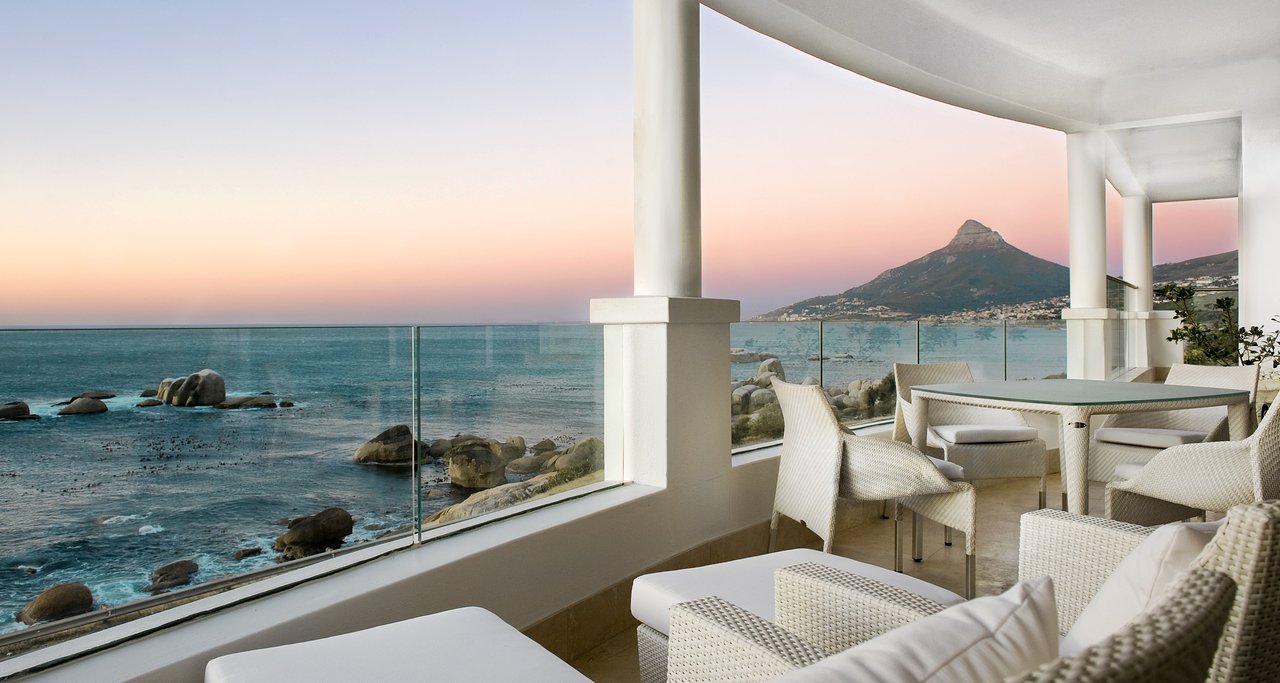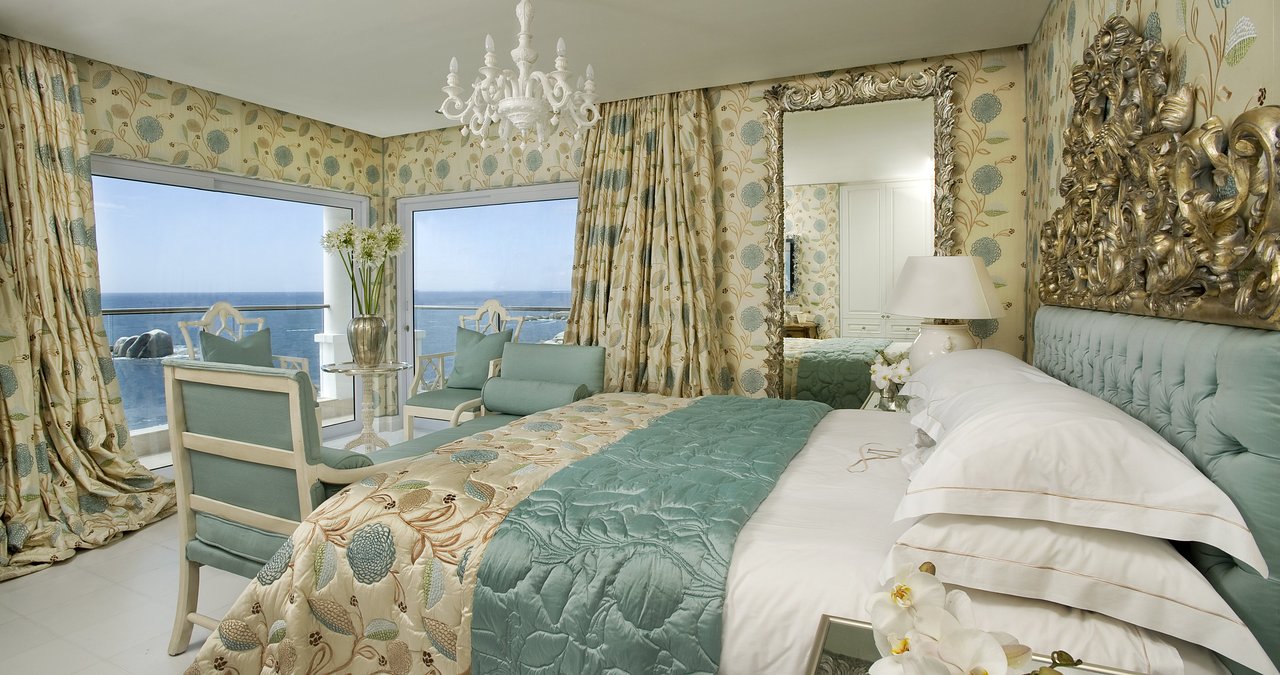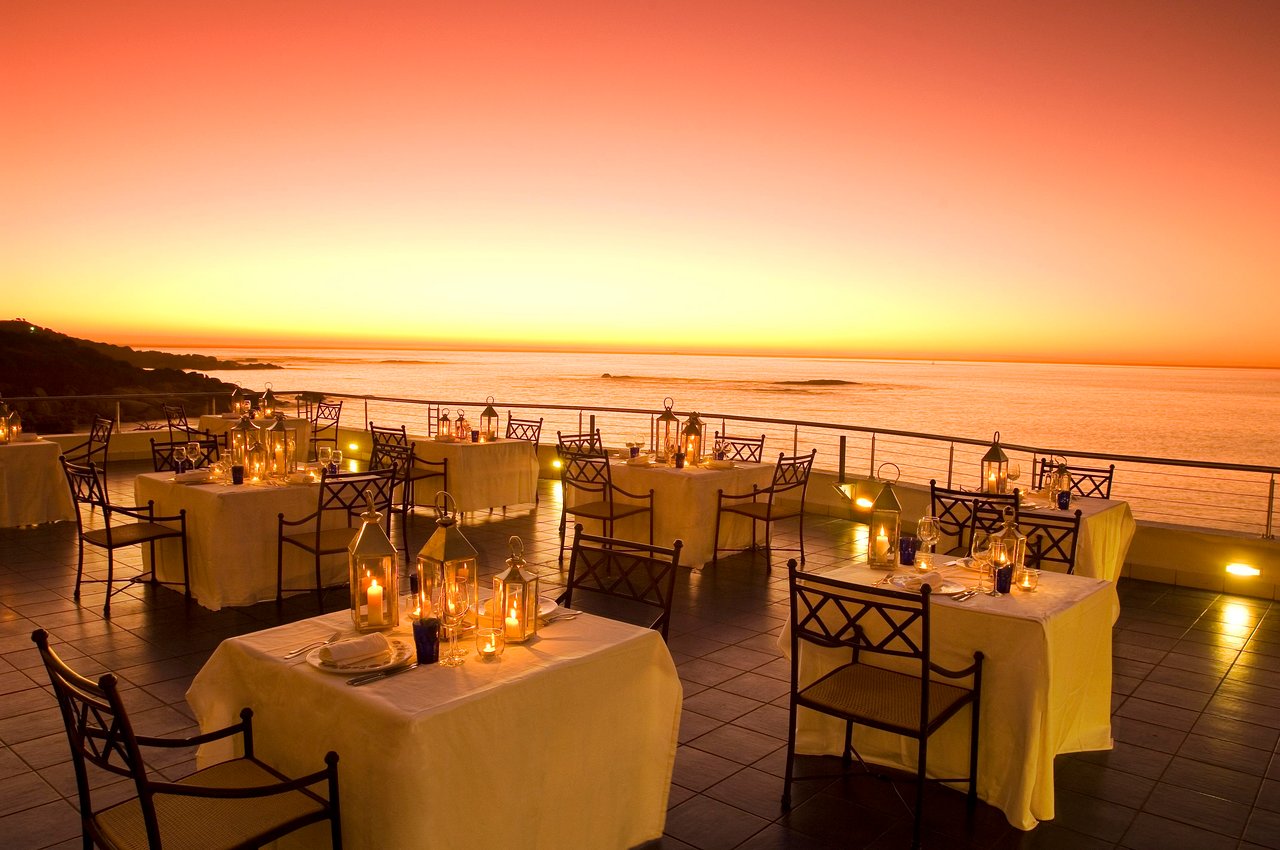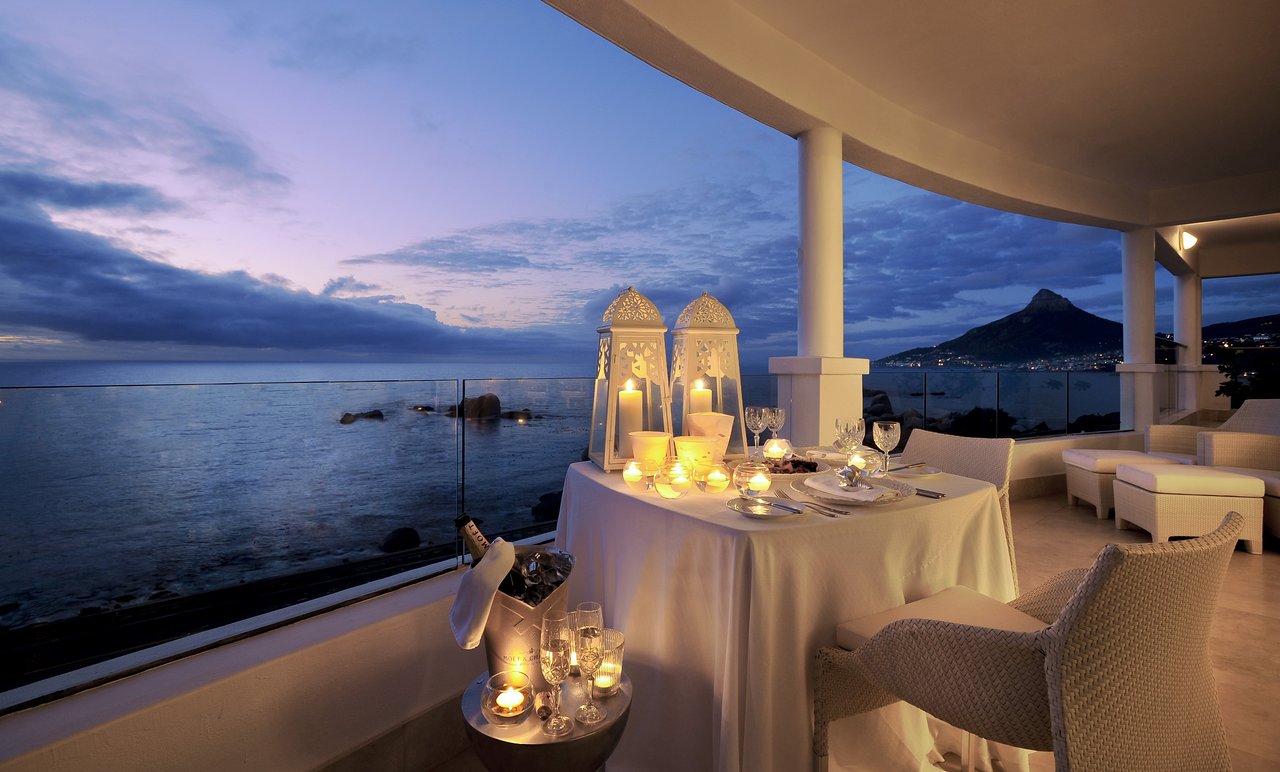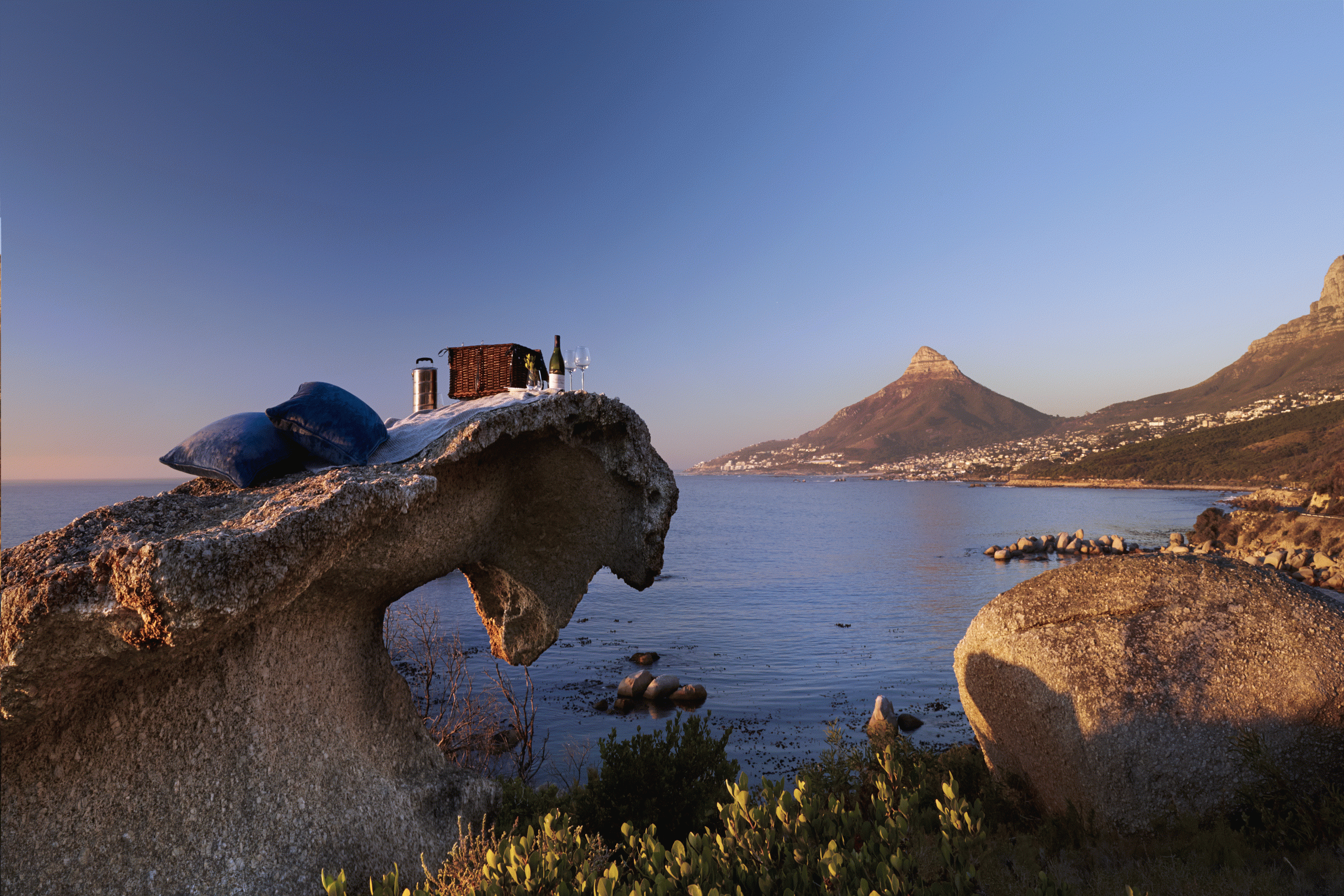 Generous hospitality and passionate service
Gert v L."A must come back to the hotel for sure! Stunning views!".
The award-winning Twelve Apostles Hotel and Spa is situated on Cape Town's most scenic route. Flanked by the Twelve Apostles mountain range and majestic Table Mountain National Park, a World Heritage Site, and the Atlantic Ocean, the hotel offers the longest hours of sunshine in Cape Town, resulting in the legendary Atlantic Ocean sunsets guaranteed to make a stay here a breathtaking experience.
The 70-room, five-star hotel offers easy access to spectacular beaches and tourist attractions, while the famous Cape Winelands is an easy scenic drive away. Be whisked away on an exhilarating helicopter flight from the hotel's own helistop, for spectacular aerial views of Robben Island, Clifton, and Lion's Head. Or for the more adventurous, take a ride around the Peninsula on a motorbike sidecar. A complimentary shuttle service is offered to nearby Camps Bay, the V&A Waterfront, and the city center.
Part of the family-run Red Carnation Hotel Collection, and a member of  Leading Hotels of the World, The Twelve Apostles offers splendid luxury, passionate service, generous hospitality, and exquisite cuisine, unlike anywhere else in Cape Town.  Renowned as one of Cape Town's leading boutique hotels, and repeatedly voted one of the best on the continent, African style goes hand in hand with classic comfort in each of the bars, restaurants, and individually-designed bedrooms and suites, including a Presidential Suite.
The property is a popular venue for conferences and events, and the perfect choice for a special occasion – whether an intimate dinner for two, a gathering of friends and family, or an extravagant banquet in the gorgeous Atlantic Terrace Marquee.  It is a sought-after honeymoon and wedding destination as well, offering the services of a dedicated Wedding Coordinator to ensure that each couple enjoys the wedding or honeymoon of their dreams.
The Twelve Apostles offers many complimentary touches to guests… from the time they arrive and are offered a welcome drink of sparkling wine or chilled Rooibos tea while they check-in, to the time they depart. Children of all ages are welcome, with children's activity packs, special turndown services, child-friendly menu options, and plenty of space to run around and play. Pets too are treated like VIPs when they check into The Twelve Apostles,  making this property truly "a home away from home". 
You will be spoilt for choice with a wide range of facilities and activities on offer; from relaxing next to the infinity or heated rock pools to a movie in the 16-seat private cinema, or a mountain walk or picnic in the National Park. Succumb to the hands of expert therapists in The Spa, with treatments that heal, restore and pamper; personalized, individual treatments, as well as Signature Spa Journeys combining ancient wisdom with modern expertise, are available to guests.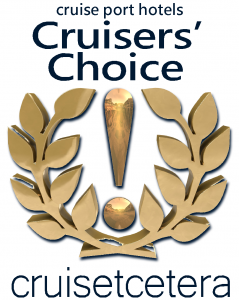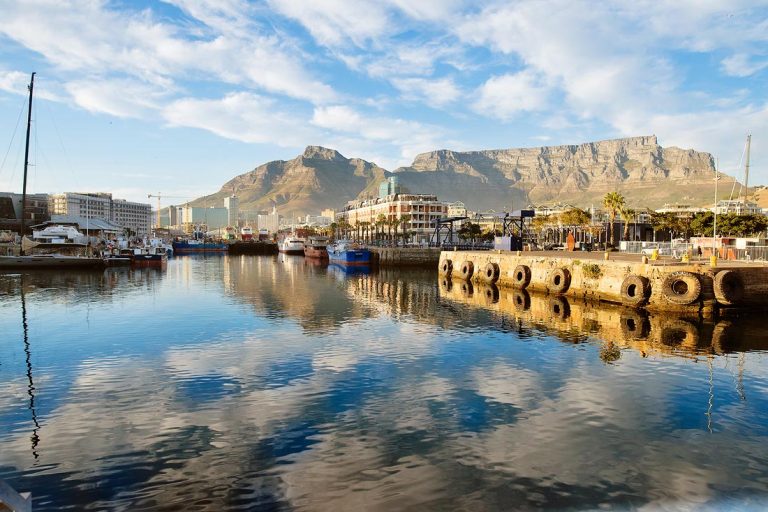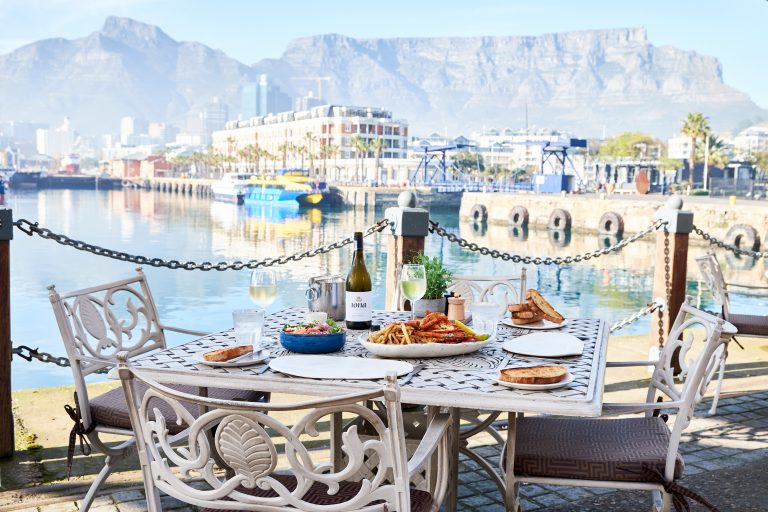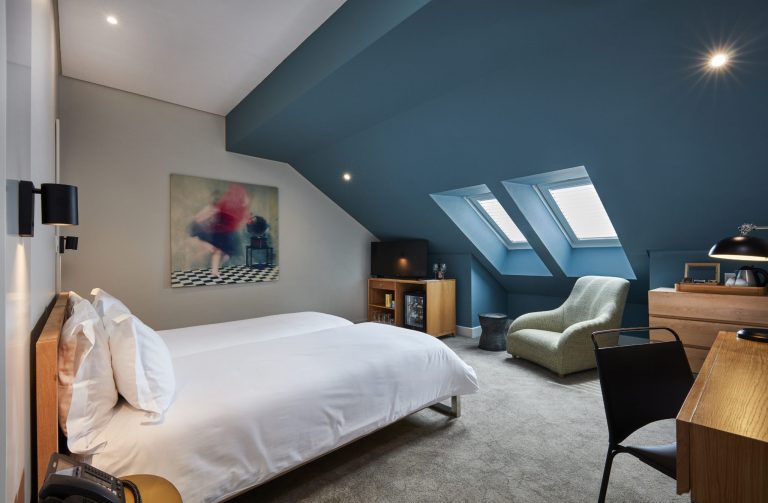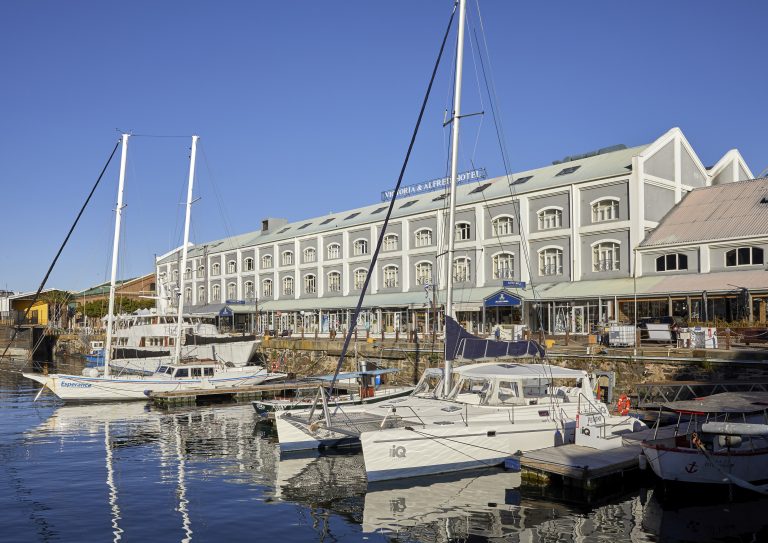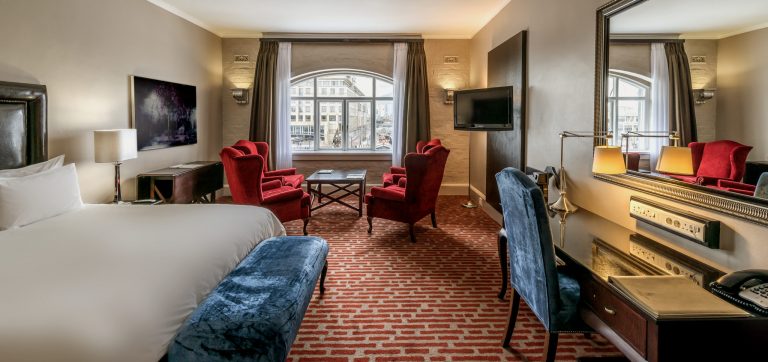 Popular V&A Waterfront accommodation surrounded by shops and dining.
Kavin J.: "

Victoria and Albert Hotel is wonderful. Right at the marina and within walking distance of shopping and dining."
H Clifford B.: "

Victoria & Alfred on the waterfront. Great location and reasonable price."
History and modern luxury merge to create ageless beauty at the Victoria & Alfred Hotel, which was built in 1904 as the North Quay Warehouse.
This iconic establishment was named after Queen Victoria and her son, Prince Alfred who played an intrinsic role in the establishment of the
Breakwater Basin, now the V&A Waterfront.
The hotel is located in the very heart of this internationally acclaimed destination and is a sophisticated retreat amid the buzz. It offers some of
the most enviable views of Cape Town Harbour, Table Mountain, and the slick city that stretches out at the foot of this Natural Wonder.
Timeless elegance and personalized luxury are found at the award-winning Victoria & Alfred Hotel.
Attention to detail, its elegance, and outstanding reputation have set this hotel apart as one of Cape Town's finest establishments.
A luxurious stay awaits at each of the ninety-four well-appointed, contemporary rooms, with views of the Alfred Basin, Table Mountain, or the piazza.
Warm personal service makes guests feel at home instantly.
Guests can enjoy a selection of top dining options when visiting the Victoria & Alfred Hotel. Ginja is located on the hotel's premises, where guests can enjoy excellent meals and stunning views simultaneously. Breakfast is served at either Ginja or Dash, located at the Queen Victoria
Hotel, at no additional cost to guests, when bookings are made on a bed and breakfast basis.
A pristine swimming pool, surrounded by a beautiful courtyard at Dock House Boutique Hotel, offers guests the opportunity to cool off on warm days. A bar and a number of deck chairs
alongside the pool invite guests to relax and absorb the view of
Table Mountain.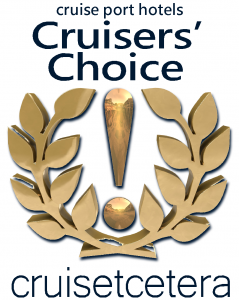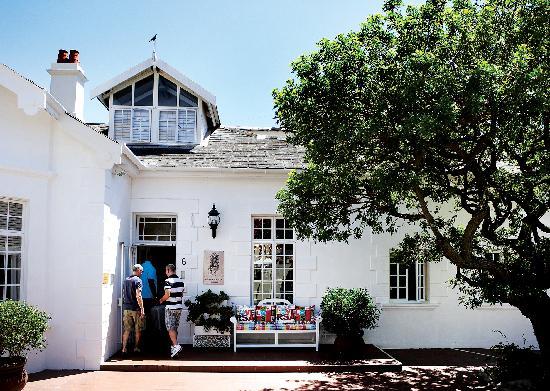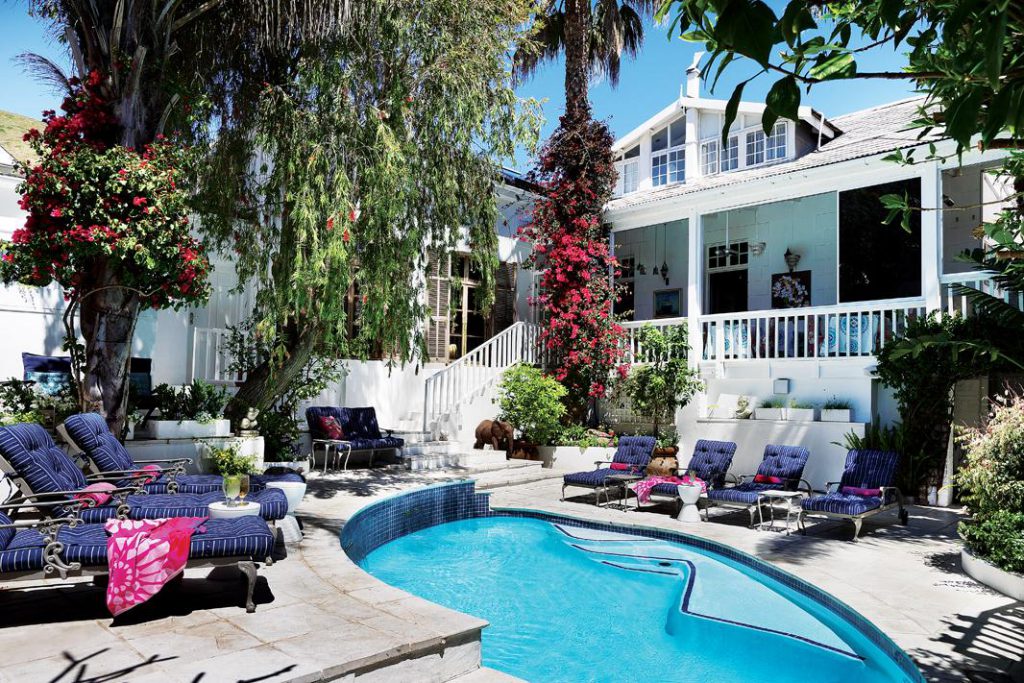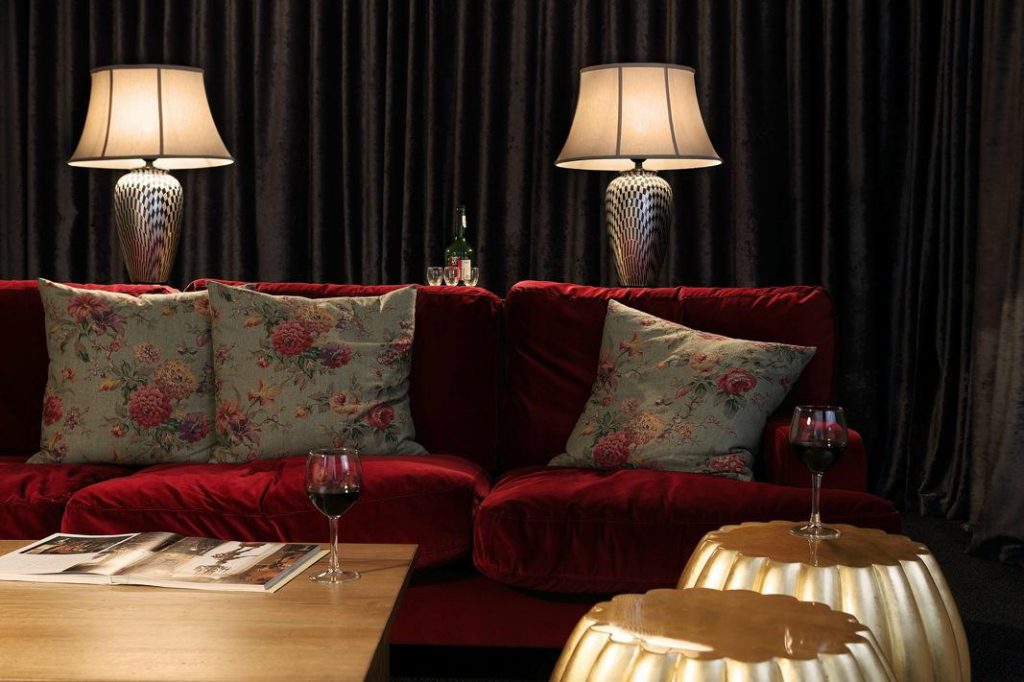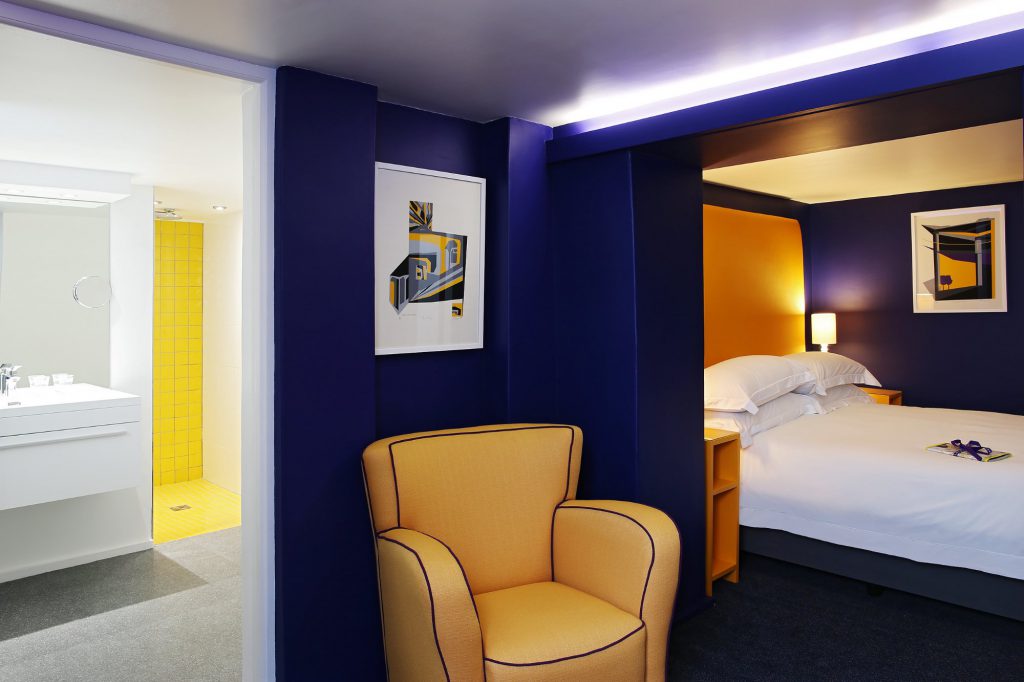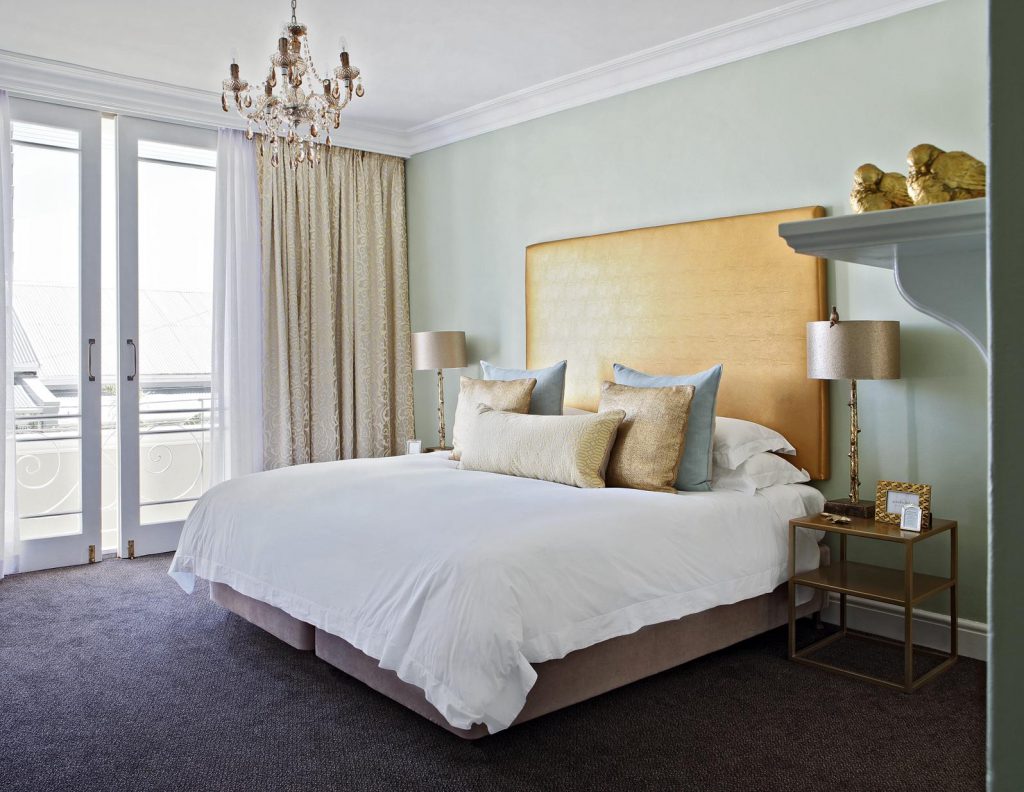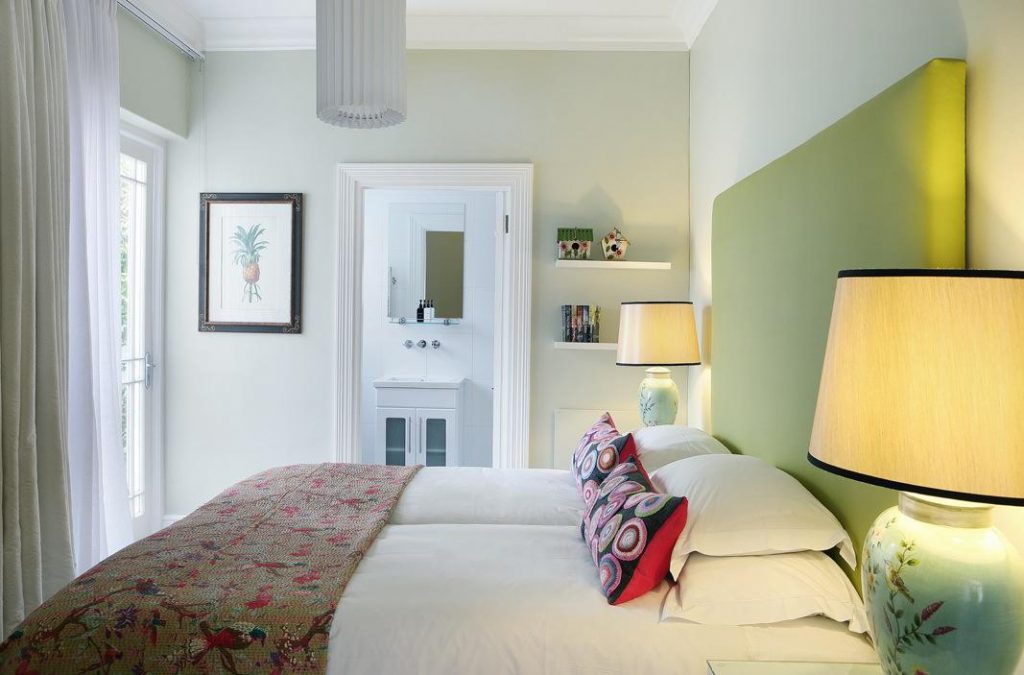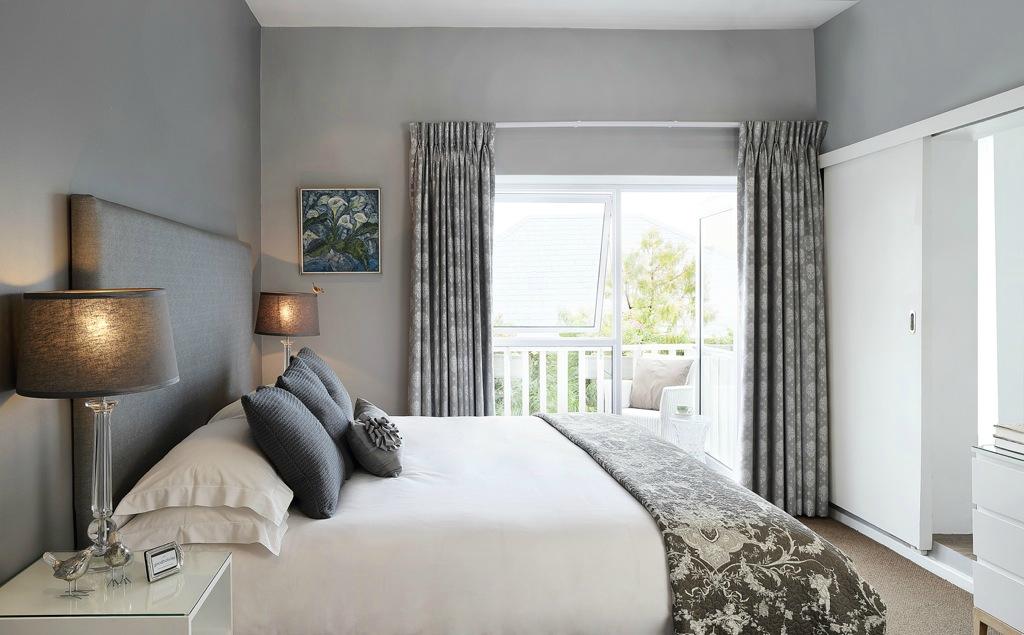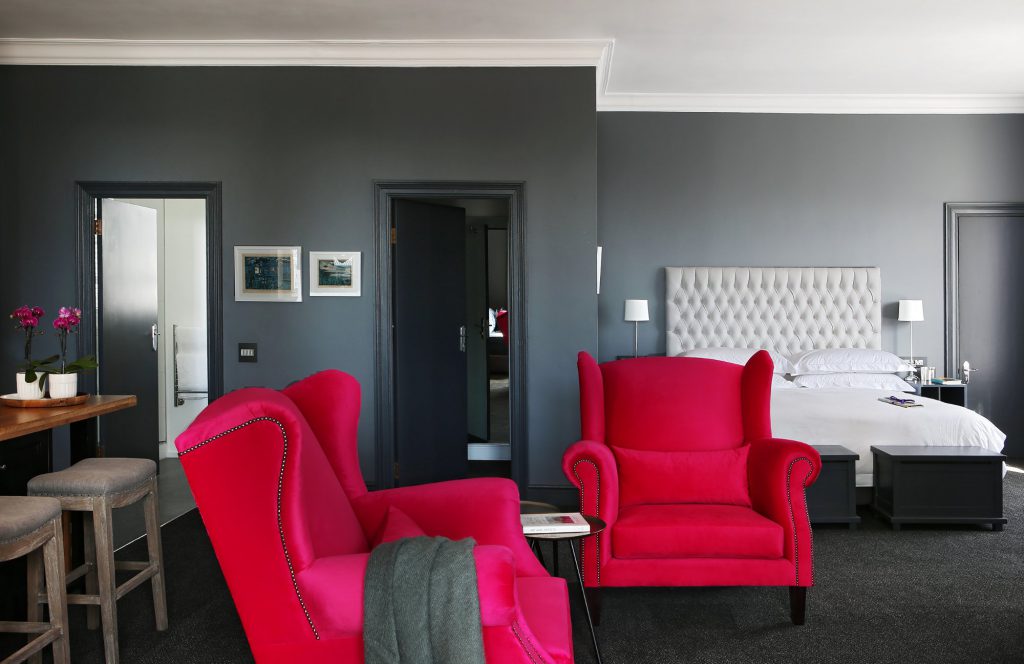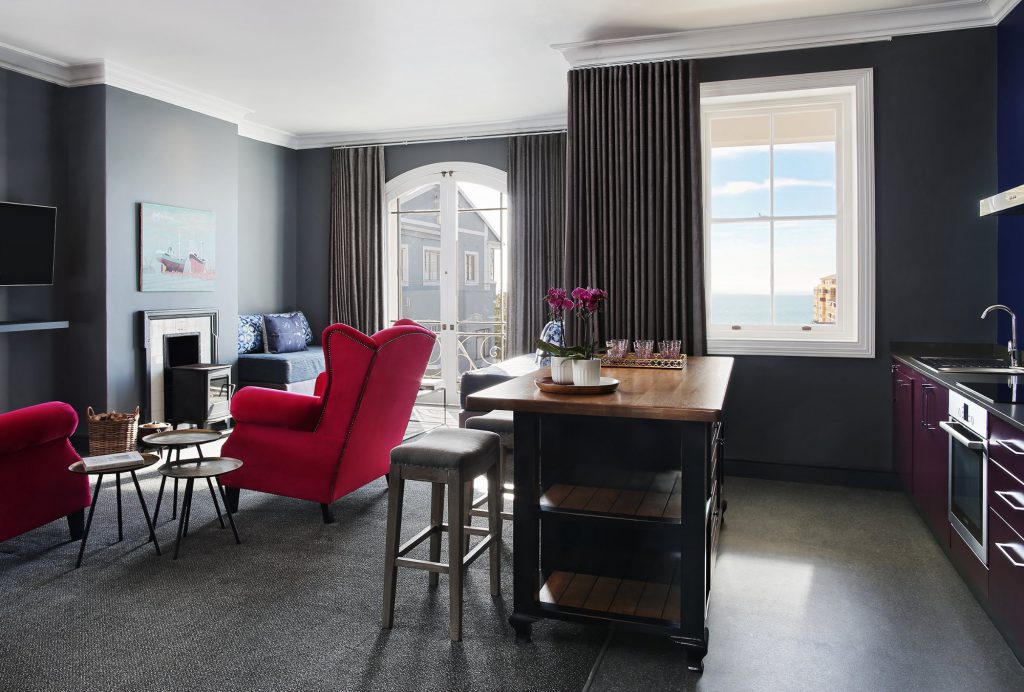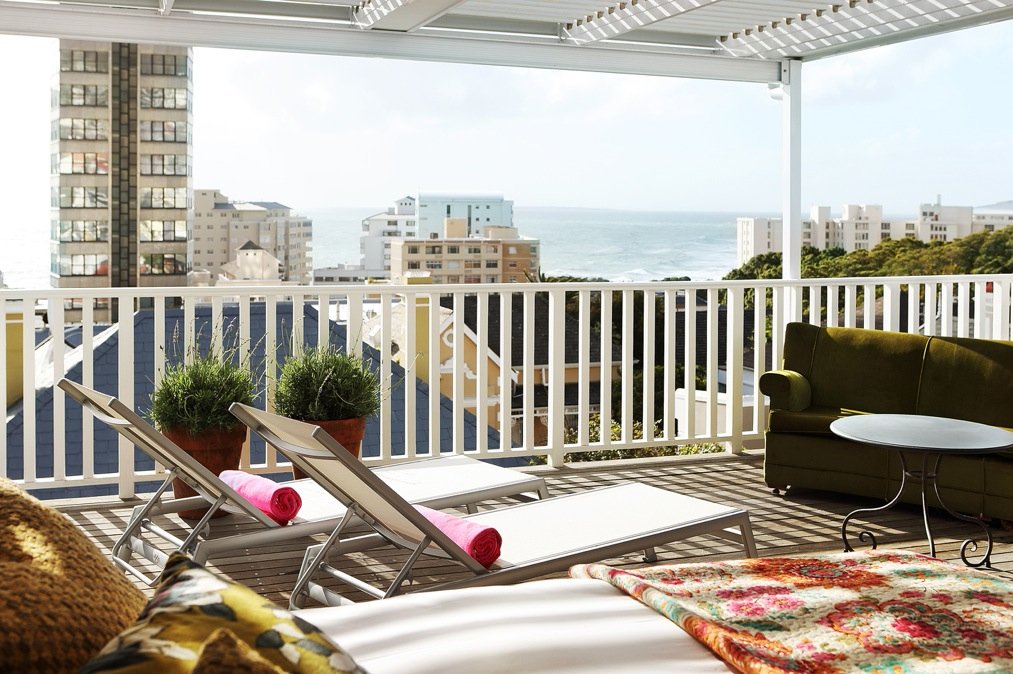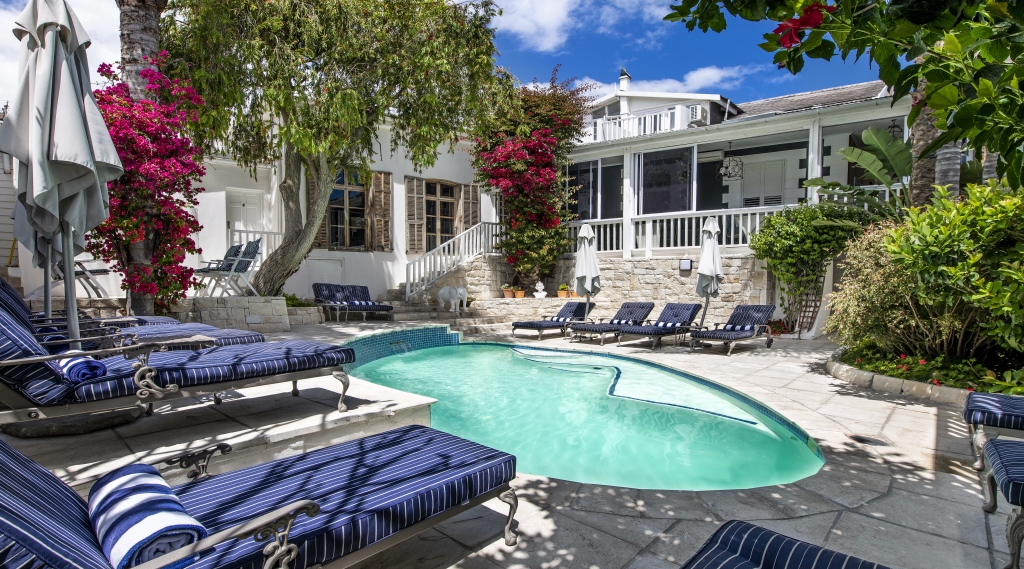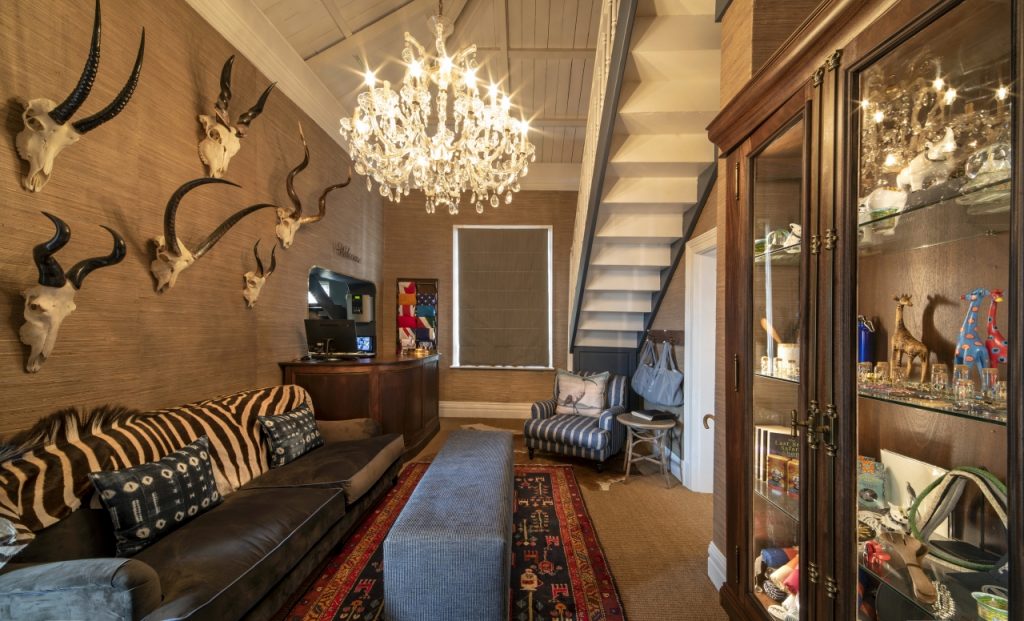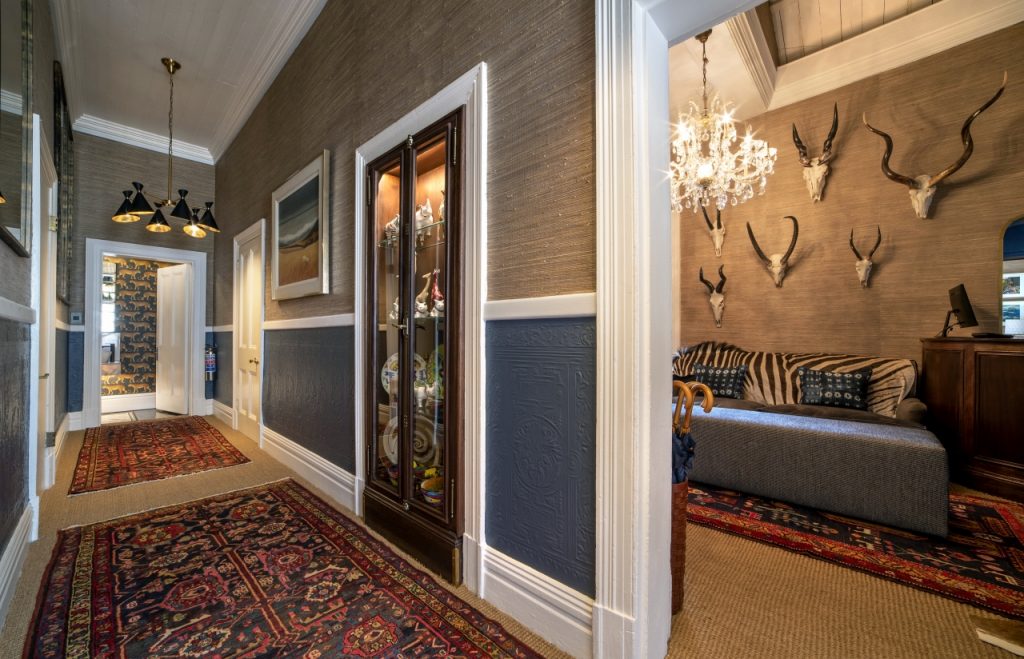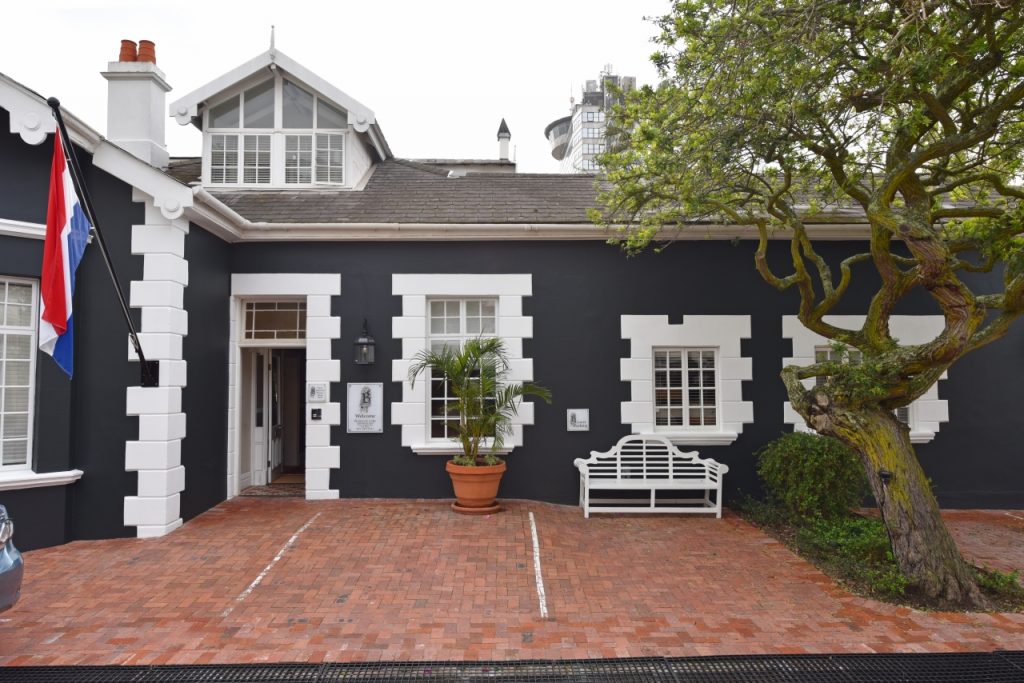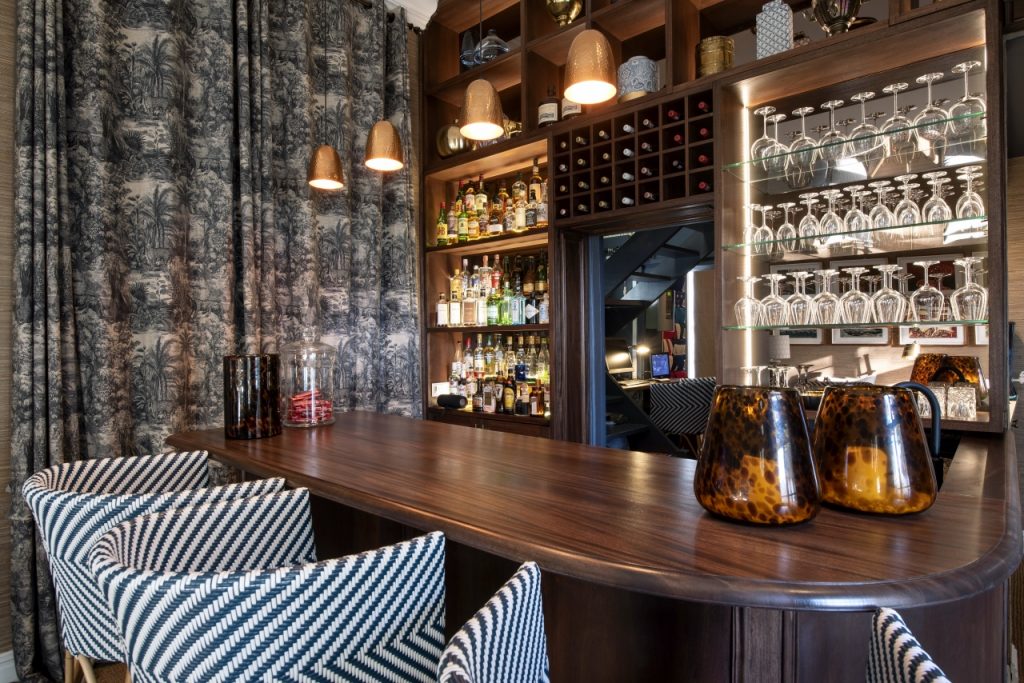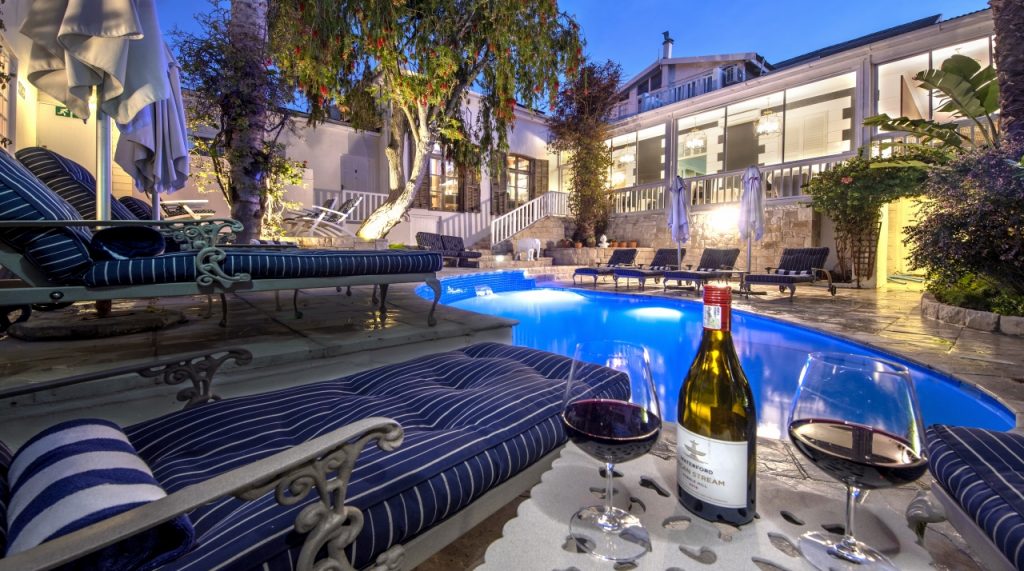 A personal homely feel in Cape Town
Blackheath Lodge Boutique Hotel is situated in Sea Point on Cape Town's Atlantic Seaboard, right under the iconic Signal Hill – close to the happening city center of Cape Town, as well as the popular V&A Waterfront and Green Point Stadium. Blackheath Lodge has a rich history dating back to the 1880s.
Its Victorian design, spacious interiors, high ceilings, and wooden floors are combined with eclectic touches of African style and charm. A host of world-class restaurants is within easy reach of the lodge, and the famous beaches of Clifton and Camps Bay are just around the corner.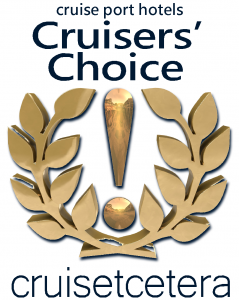 5-star luxury hotel situated at the V&A Waterfront in Cape Town near the cruise pier.
*Stephen C.: "

Love Table Bay Hotel – unbelievably good property!!! You should love it!
Shalini G.:

♥️

  best hotel in Cape town

✈️

‼️

♥️"
Martin B.: "We stayed at The Table Bay in January just after our Azamara Cruise from Mumbai.
Nice hotel in a great location. Lovely pool too.
Lots of nice restaurants and bars within walking distance and all very safe. 

😊"
Phyllis F.: "

We stayed there two weeks ago, excellent location and close to the restaurants cruise terminal, and shops."
Be captivated by perennial beauty.
Imagine discovering a sophisticated world of luxury in a city of untold wonder overlooking the Atlantic Ocean.
Table Bay offers the ultimate in 5-star luxury hotel accommodation in Cape Town. Considered to be the best address in Cape Town, this sophisticated Sun International property was opened in May 1997 by former South African president, Nelson Mandela. The Table Bay continues to set its own standards in international service, cuisine, and luxury.
Inspired by the boundless creative energy of the city that it calls home, the rooms unfold a sophisticated world of luxury with unrivaled views of Table Mountain or the ocean.
A magnificent setting to present the best sustainable local cuisine. In the kitchen, the chefs have a holistic approach to food sourcing the freshest ingredients from local farmers.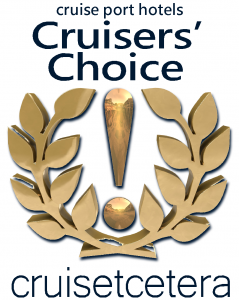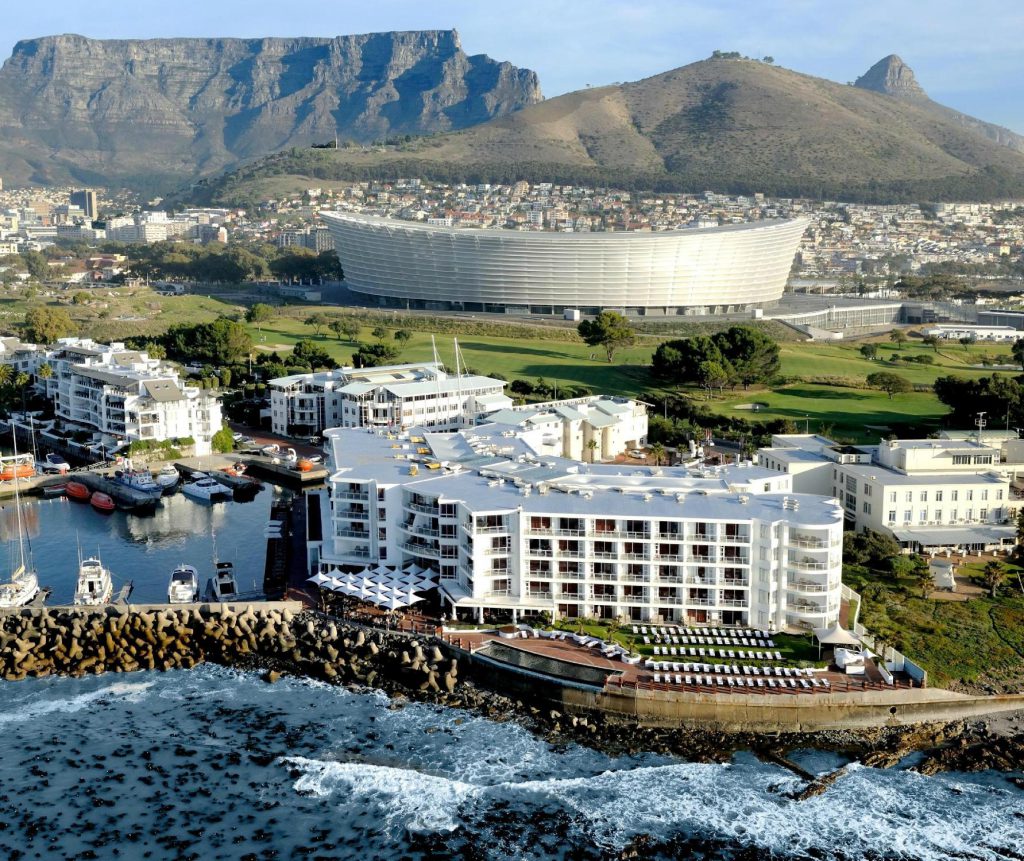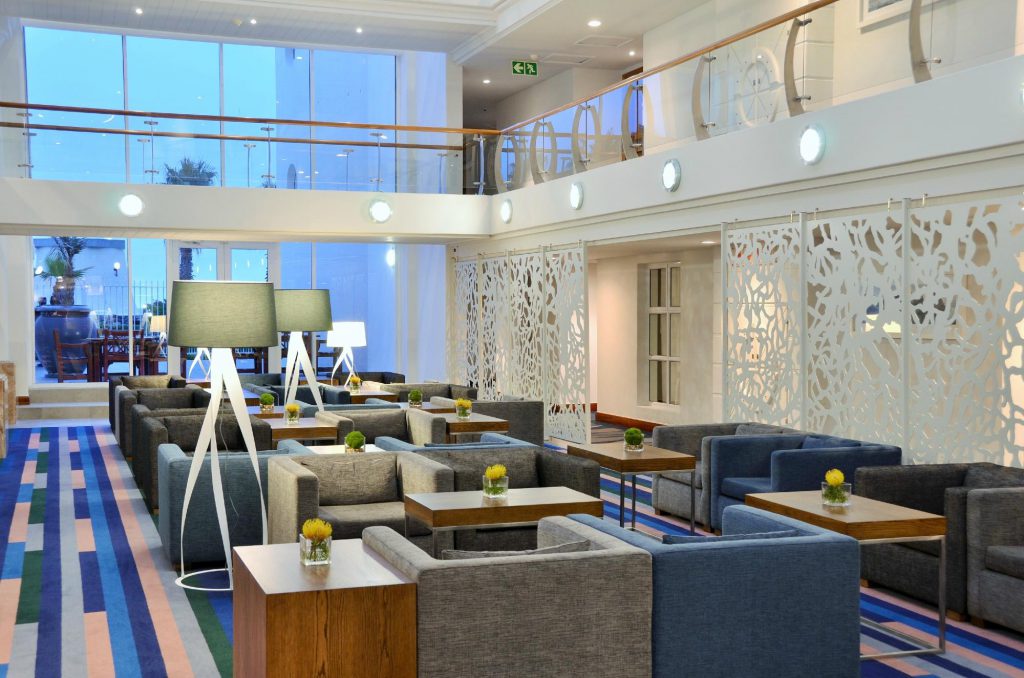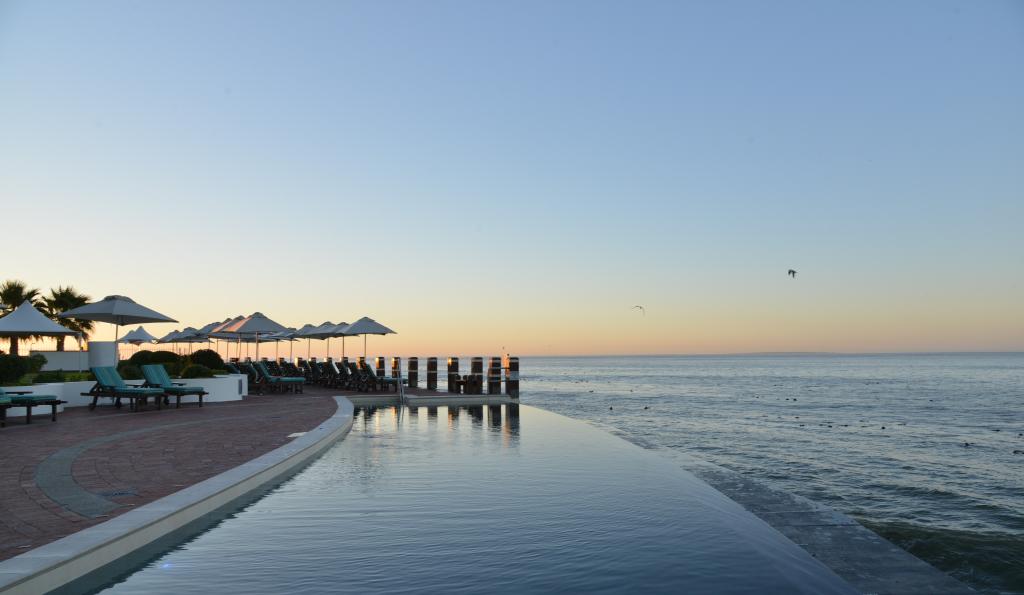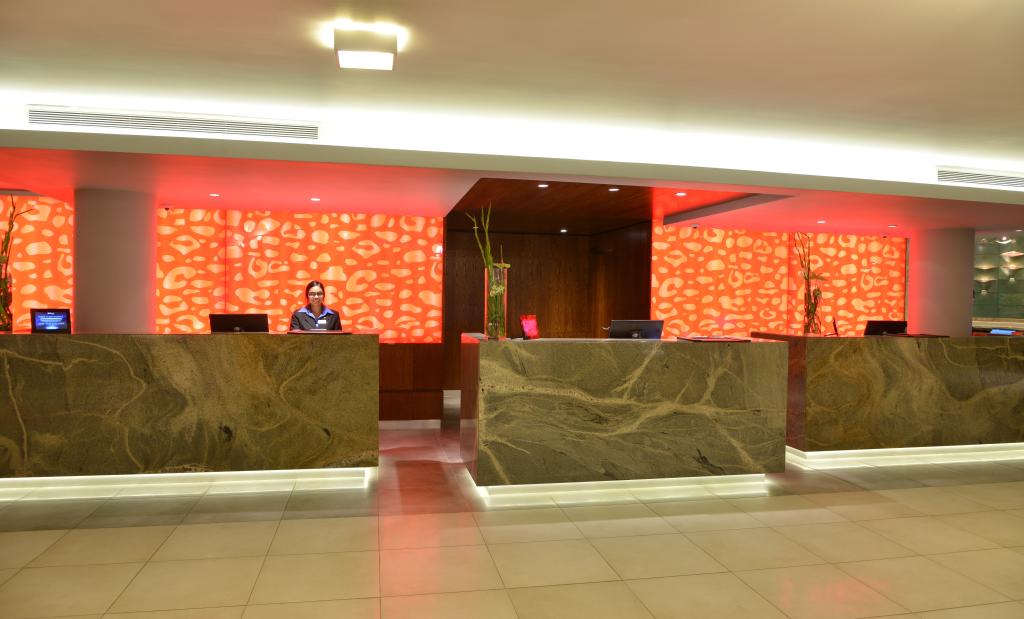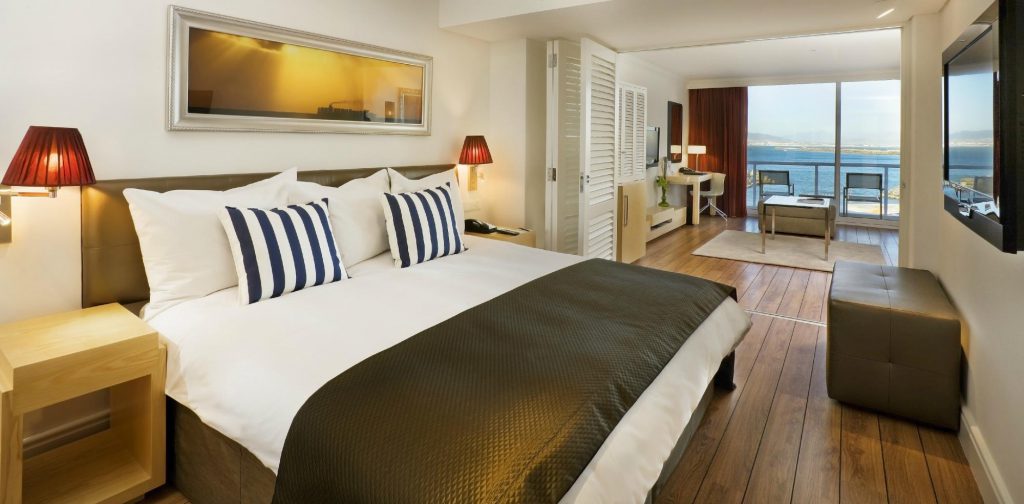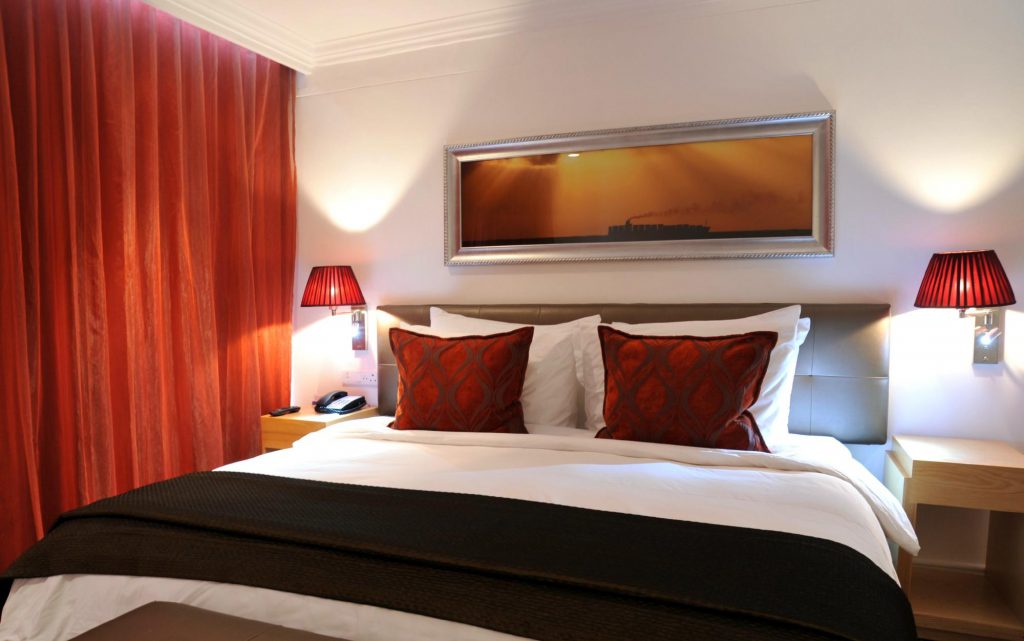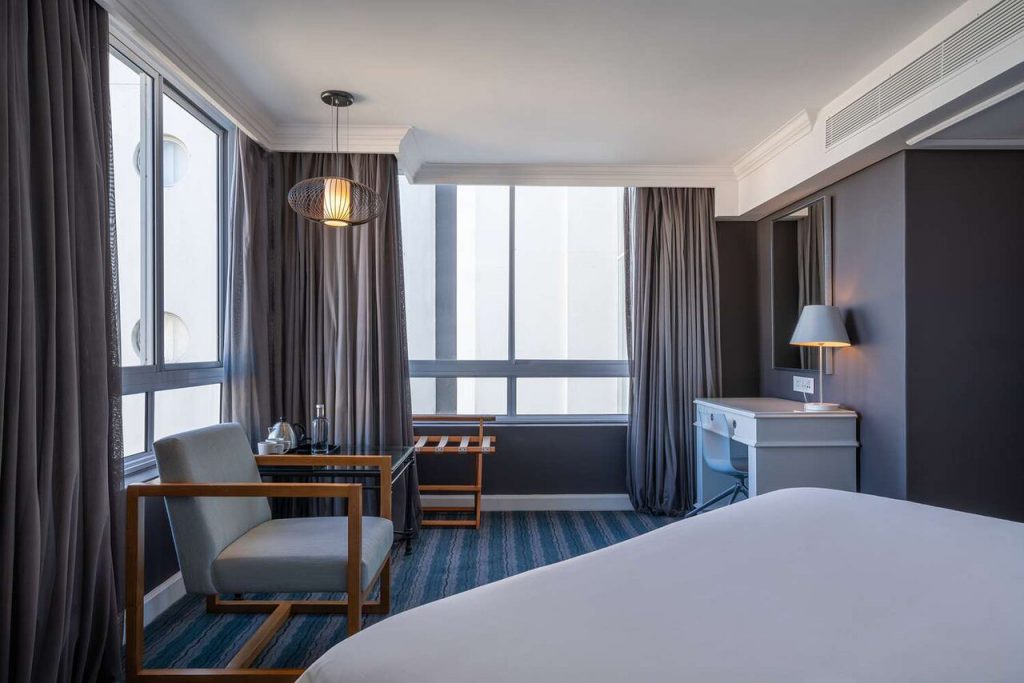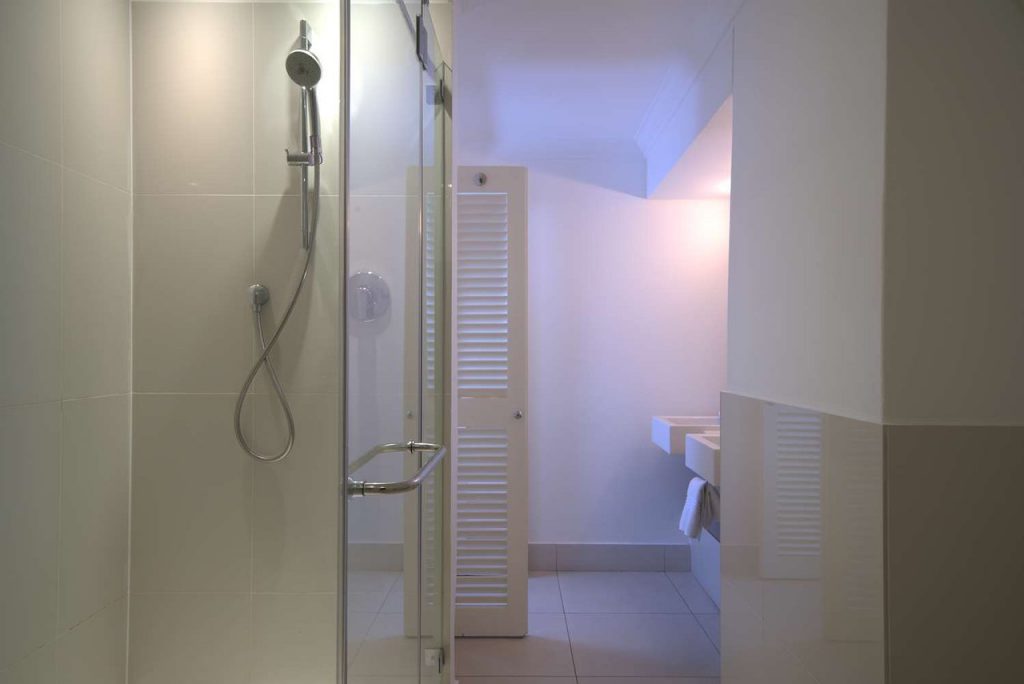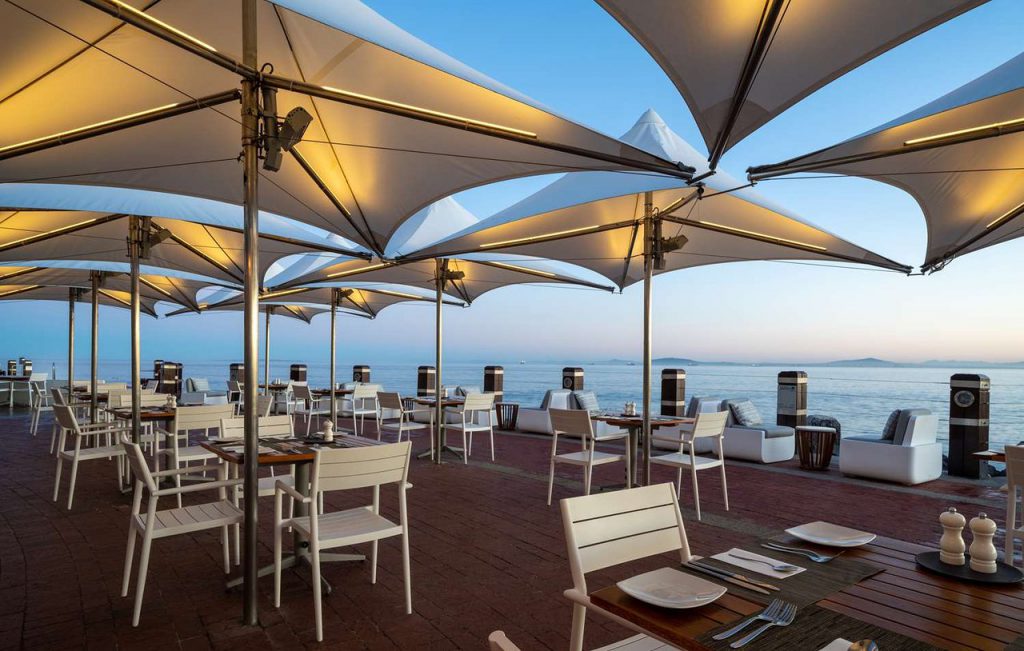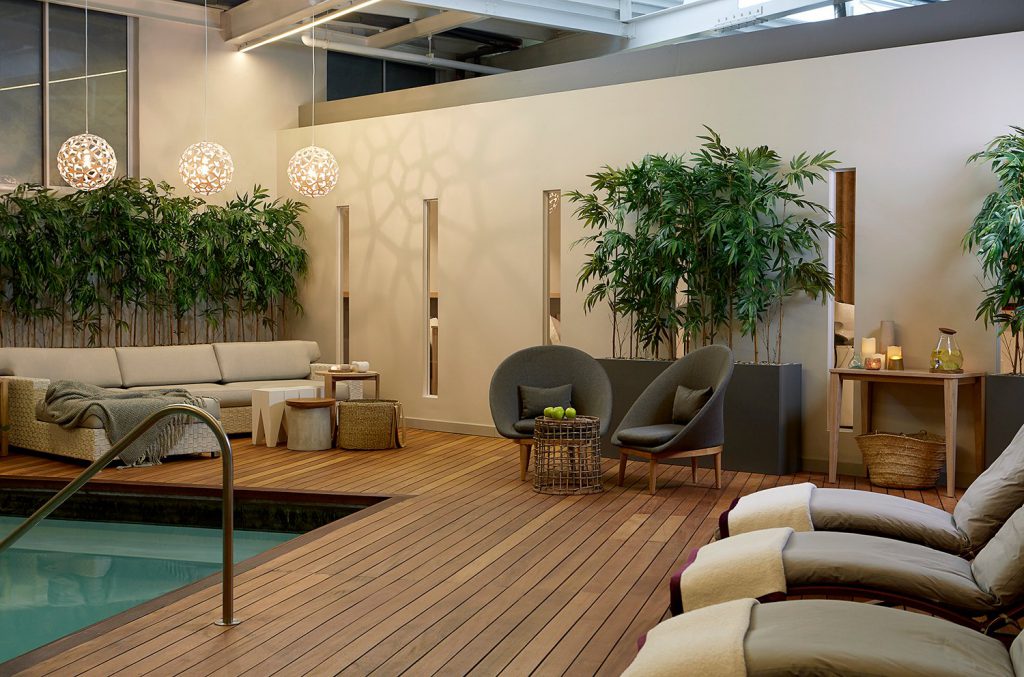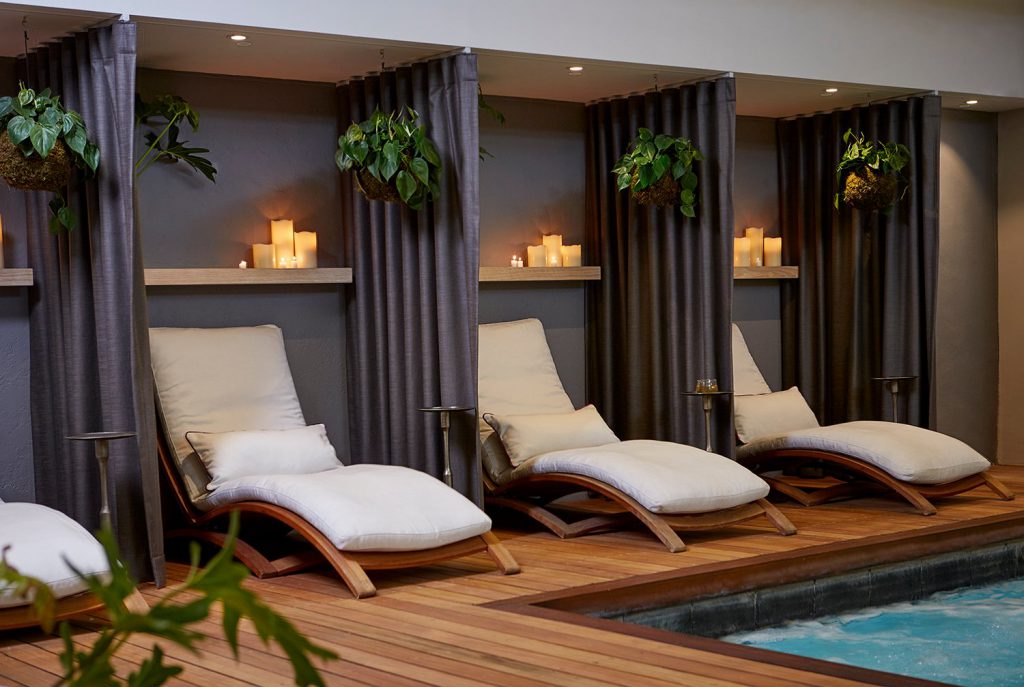 Take in the stunning Atlantic Ocean views from this chic hotel
Ni N.: "Radisson Blu Waterfront – stayed there January 2020 for the pre-tour – excellent experience"
Take in views of the beautiful waters of the Atlantic Ocean and the private marina from the Radisson Blu Hotel Waterfront in Cape Town. This seaside hotel is close to the city center, as well as all the big cultural offerings. The striking ocean views set the stage for a memorable stay in Cape Town. Wake to the sound of gentle waves breaking on the shore before embarking on a day of exploration. Take the complimentary shuttle bus to and from the Victoria & Alfred Waterfront – a popular shopping, dining, and entertainment area. Other nearby attractions include Table Mountain and Robben Island, which is home to one of the city's most visited museums.
If you'd like to relax after sightseeing, feel your tension melt away at our Amani Spa. With special group packages perfect for corporate retreats, bridal parties, or other special occasions, it's a stunning place in which to unwind.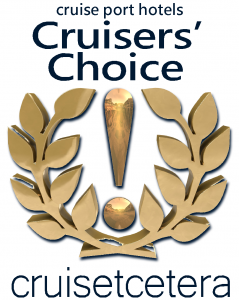 You have to stay here at least once in your lifetime.
Zane B.: "Beautiful Cape Town hotel! Loved it."
Riana N.: "Cape Grace, absolutely!"
Welcome to Cape Grace. Situated on a private quay between Cape Town's bustling V&A Waterfront and the tranquil yacht marina, there is no better position from where to soak in the natural beauty of our Mother City and the very essence of Cape Town living at its best.
The elegant and warm atmosphere, evident in every fine detail, begins at the welcoming reception lounge and extends to the spacious harbor and mountain-facing rooms.
Stories of the Cape's colorful past present themselves in exquisite furniture, rare fabrics, intriguing artifacts, and original antiques. Local paintings and sculptures lend a contemporary flair to our décor and feel, while fresh displays of Proteas that hint at the wonder of the natural botanical kingdom enrich each room.
Share tailor-made experiences that include sumptuous tasting menus, rare whisky pairings, luxurious spa treatments, and indulgent Afternoon Teas – all thoughtfully created to enhance your journey in the Cape.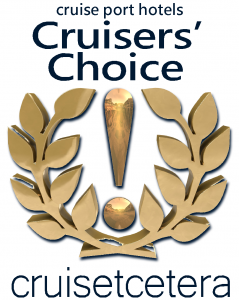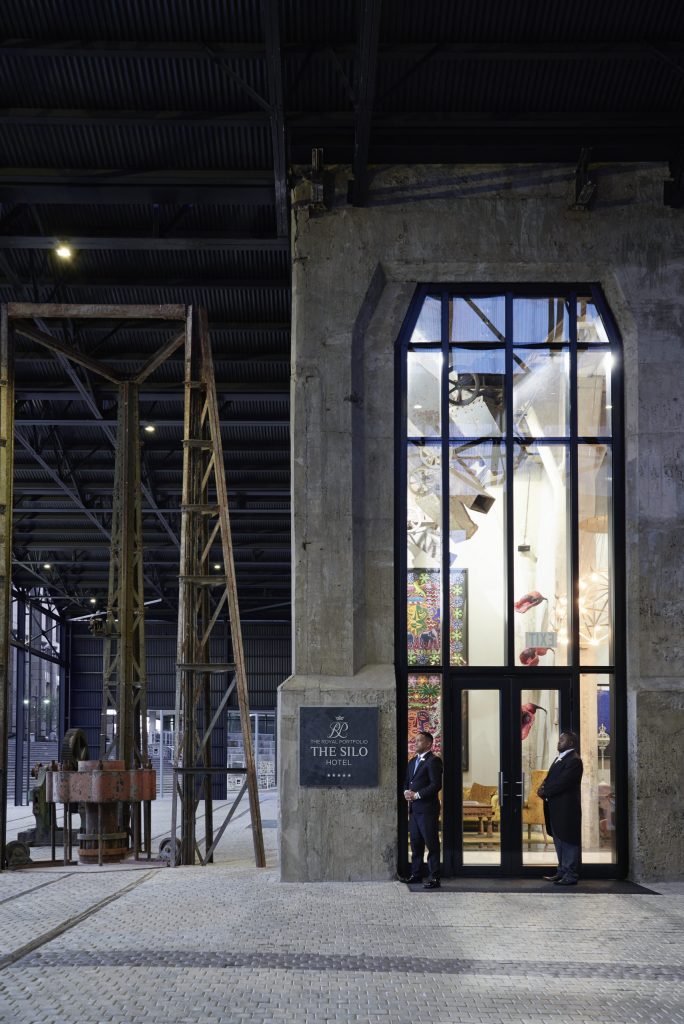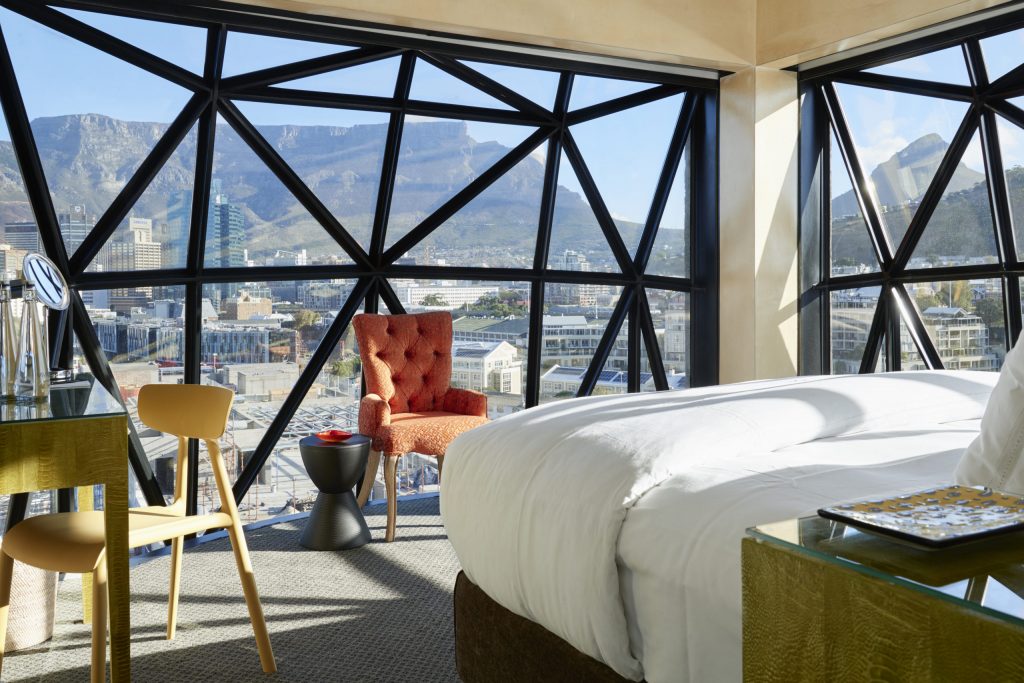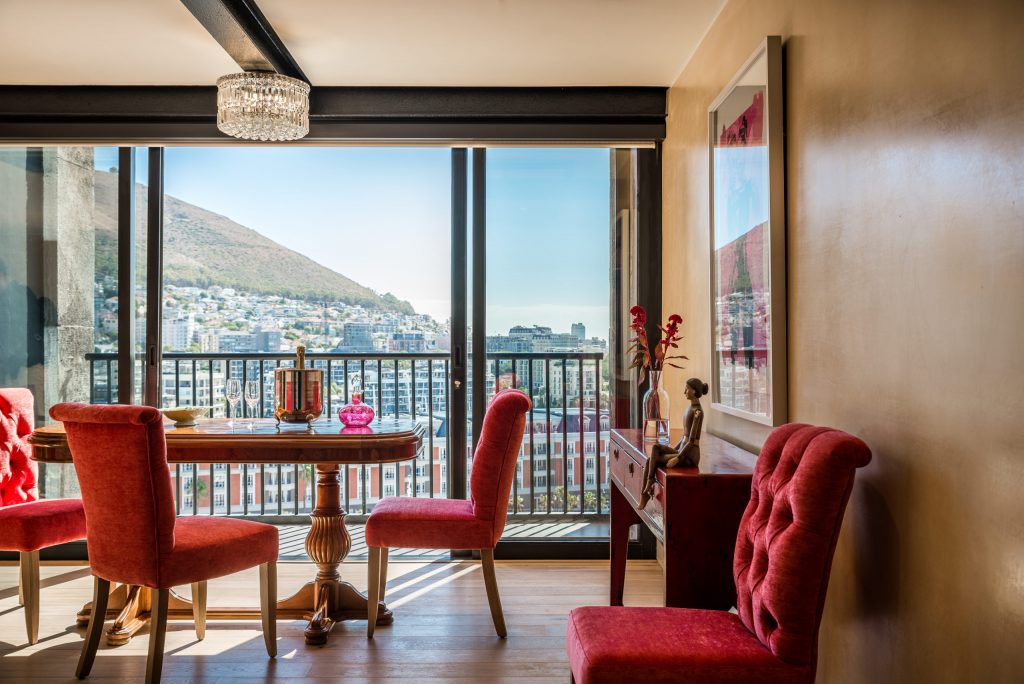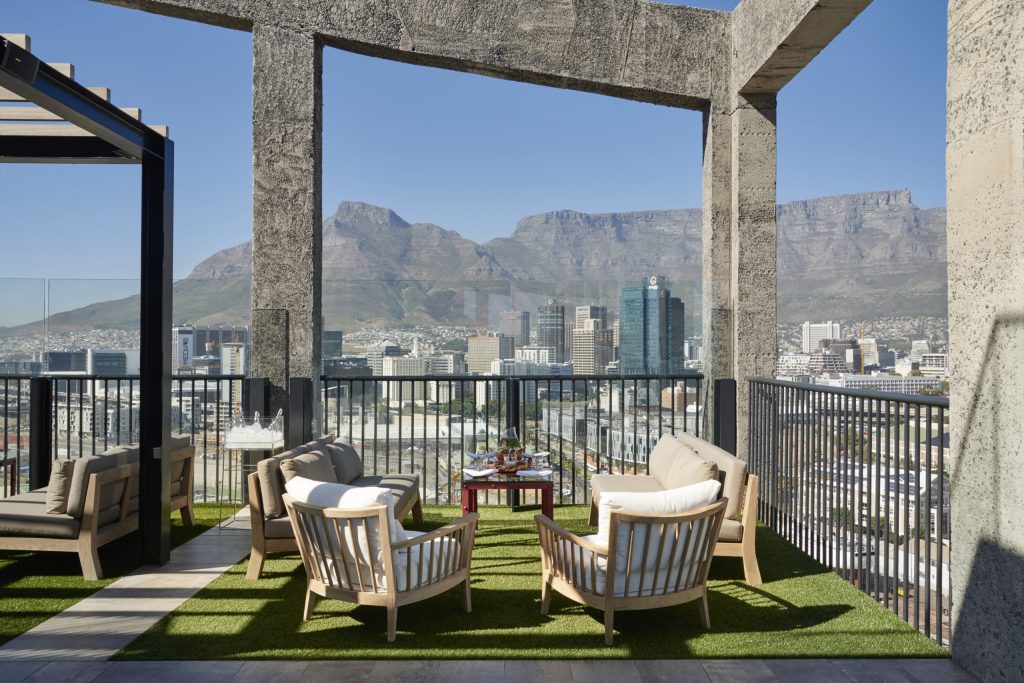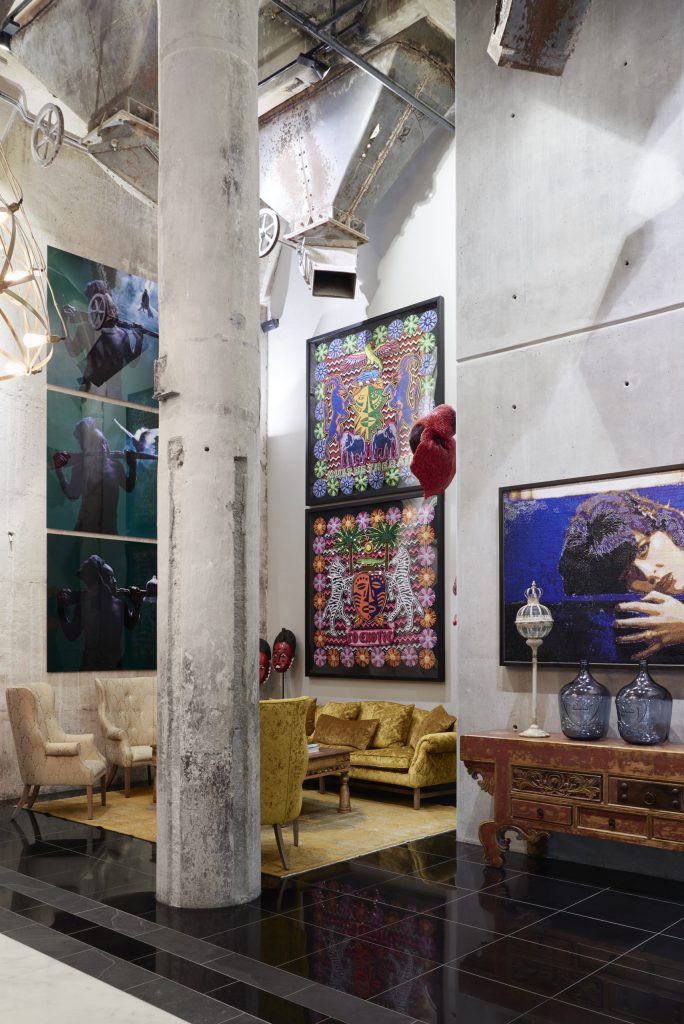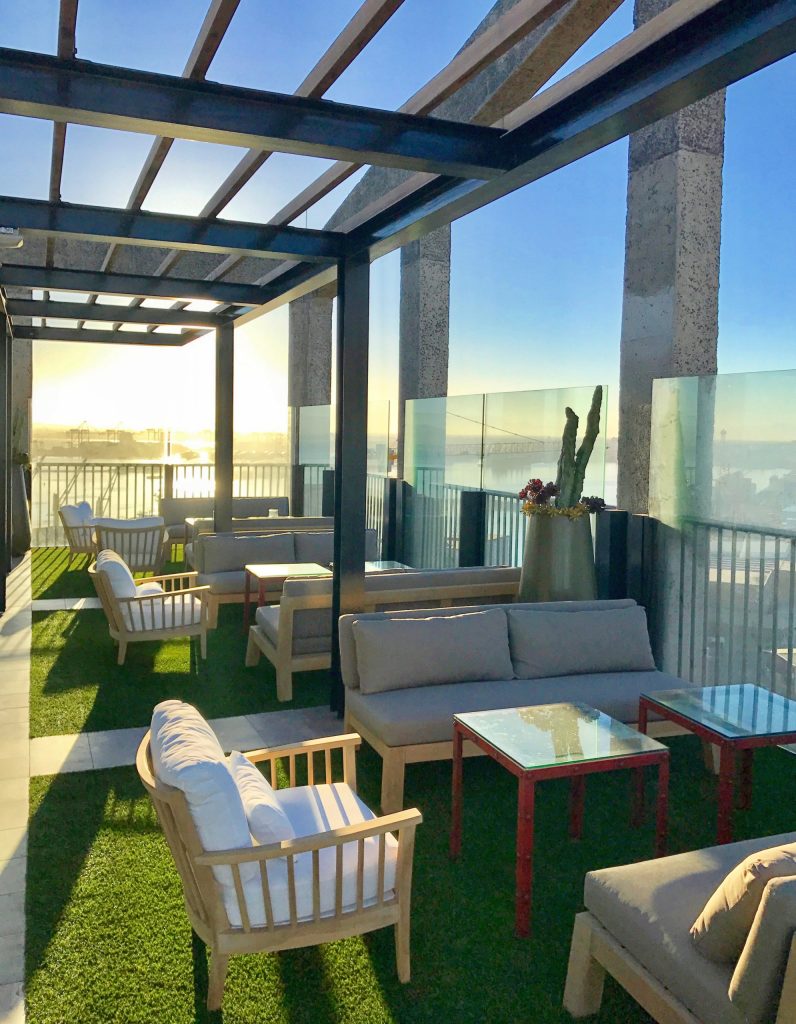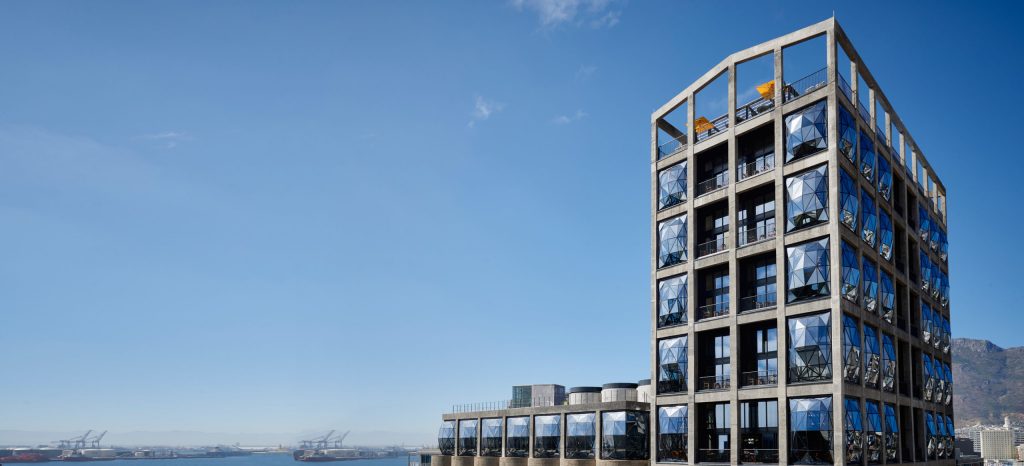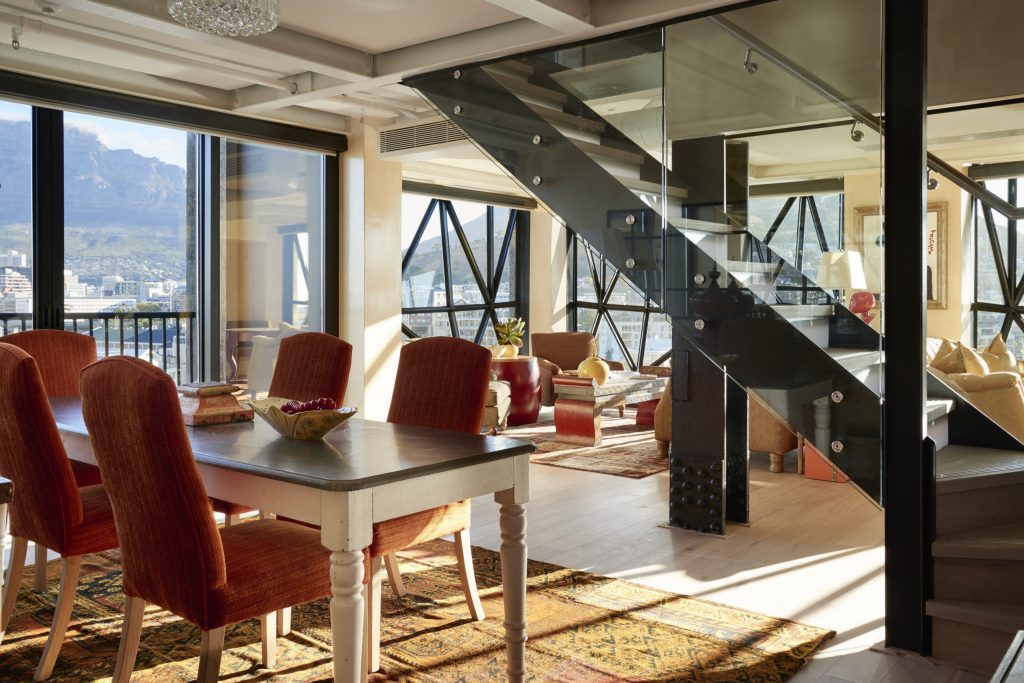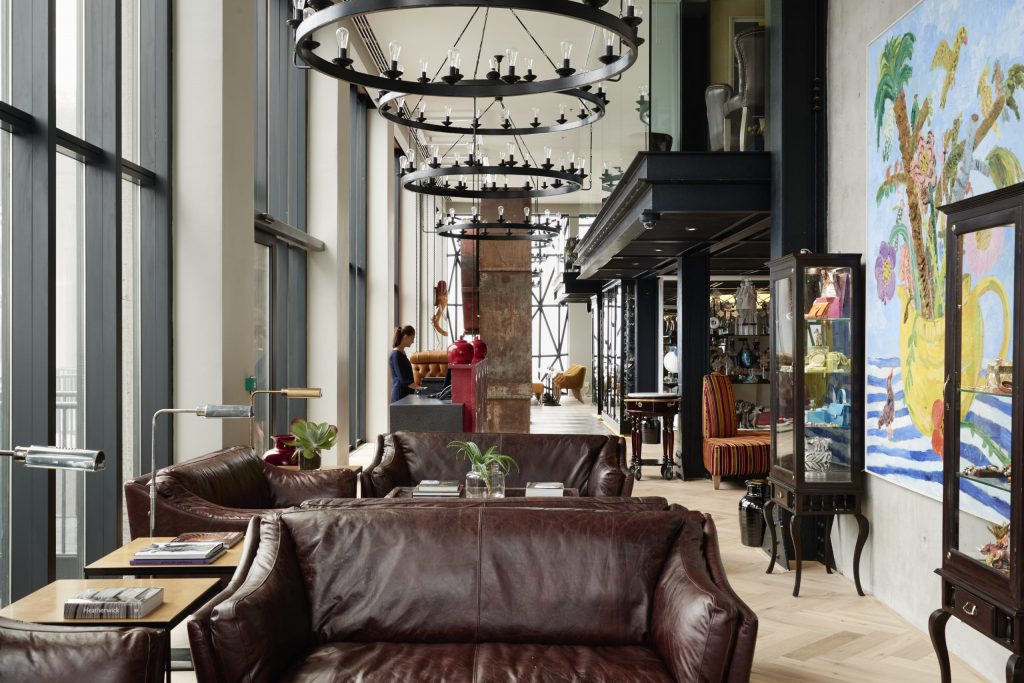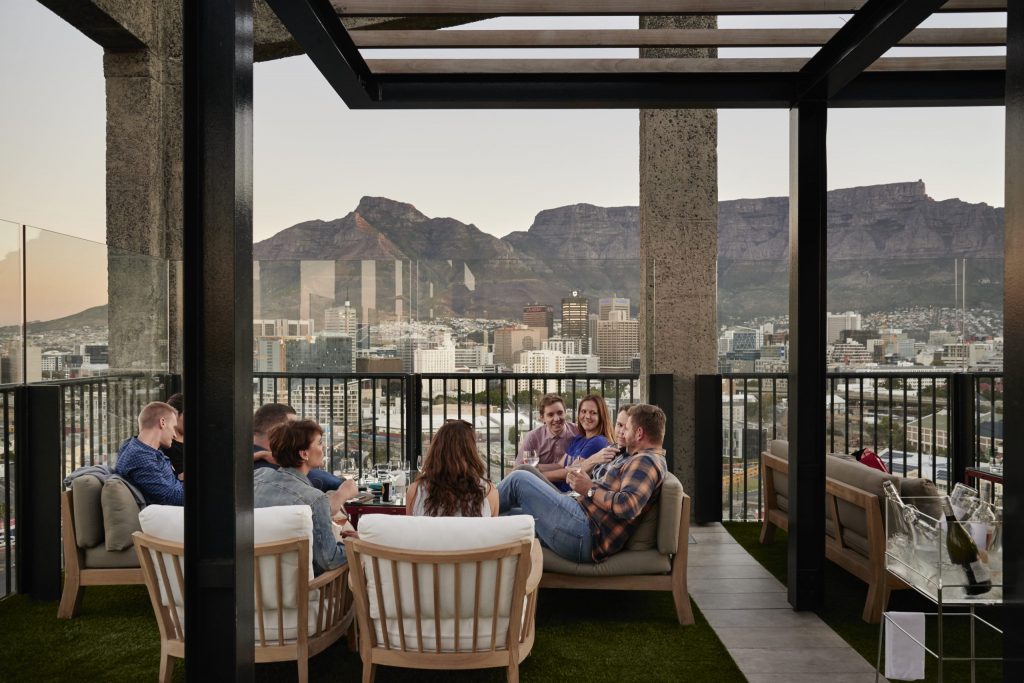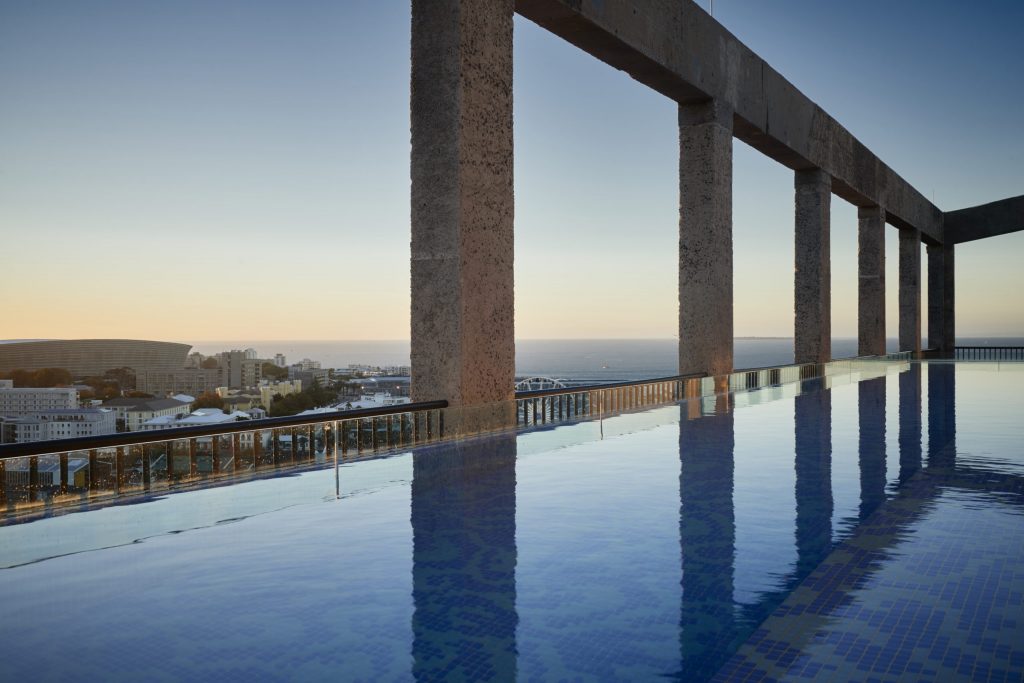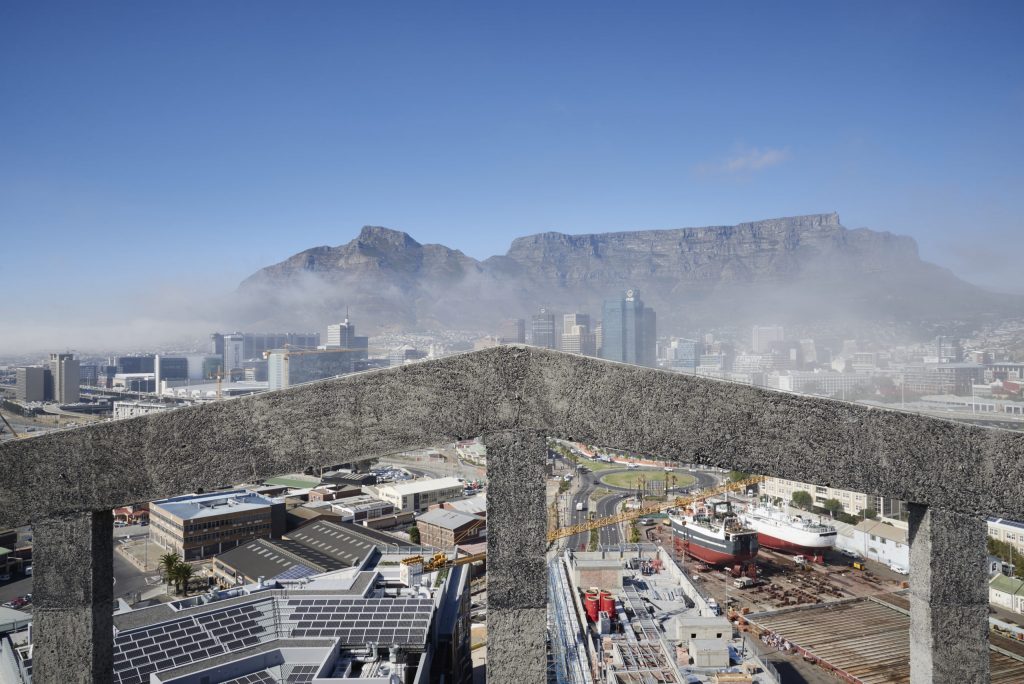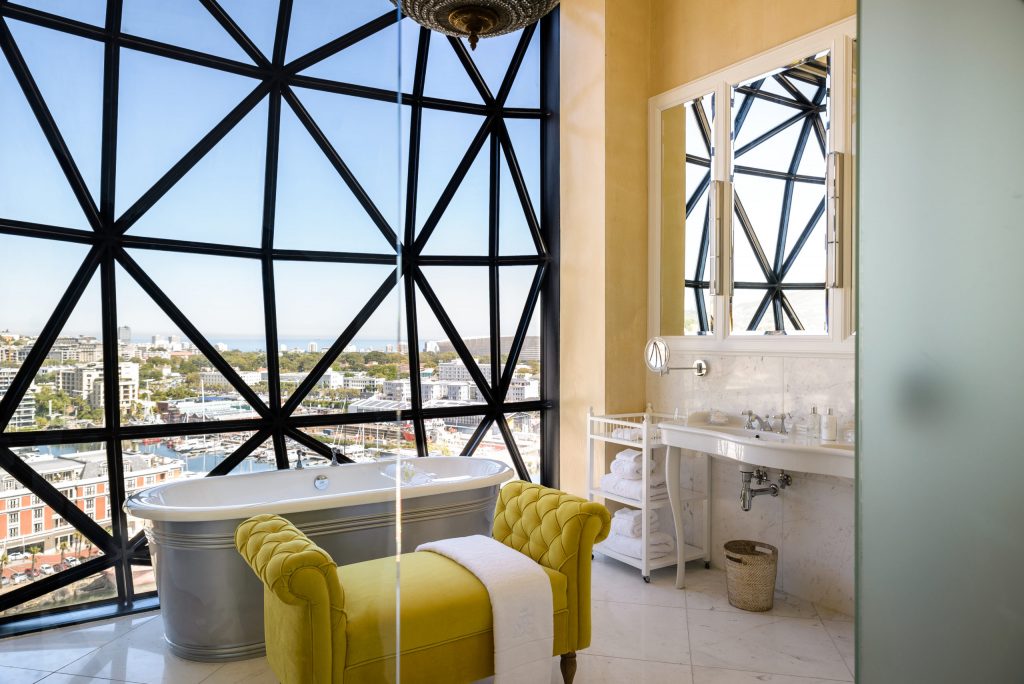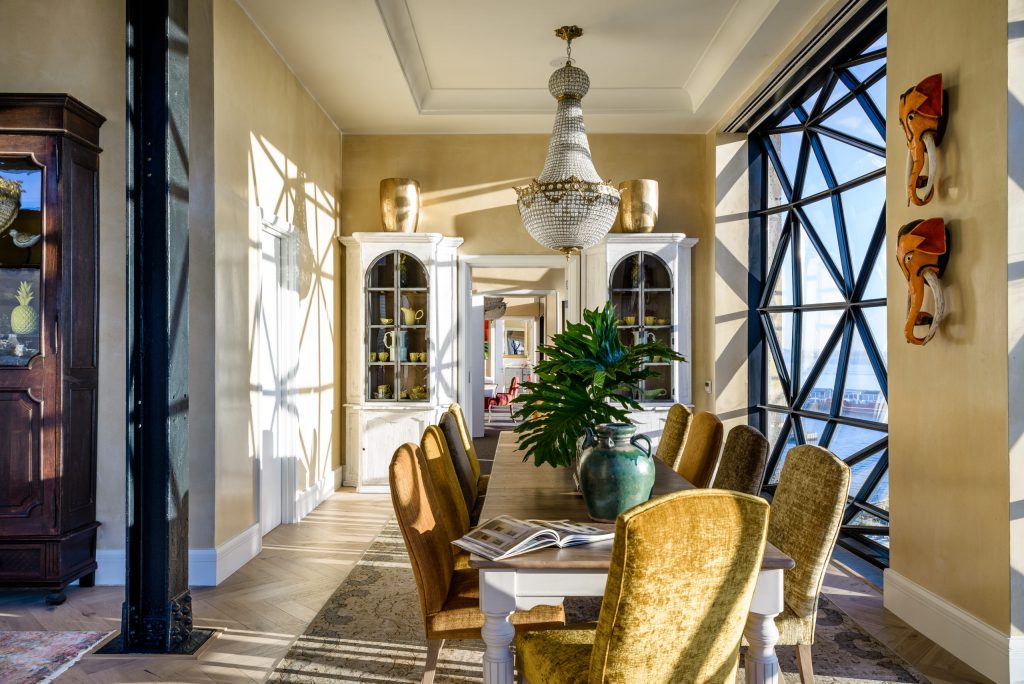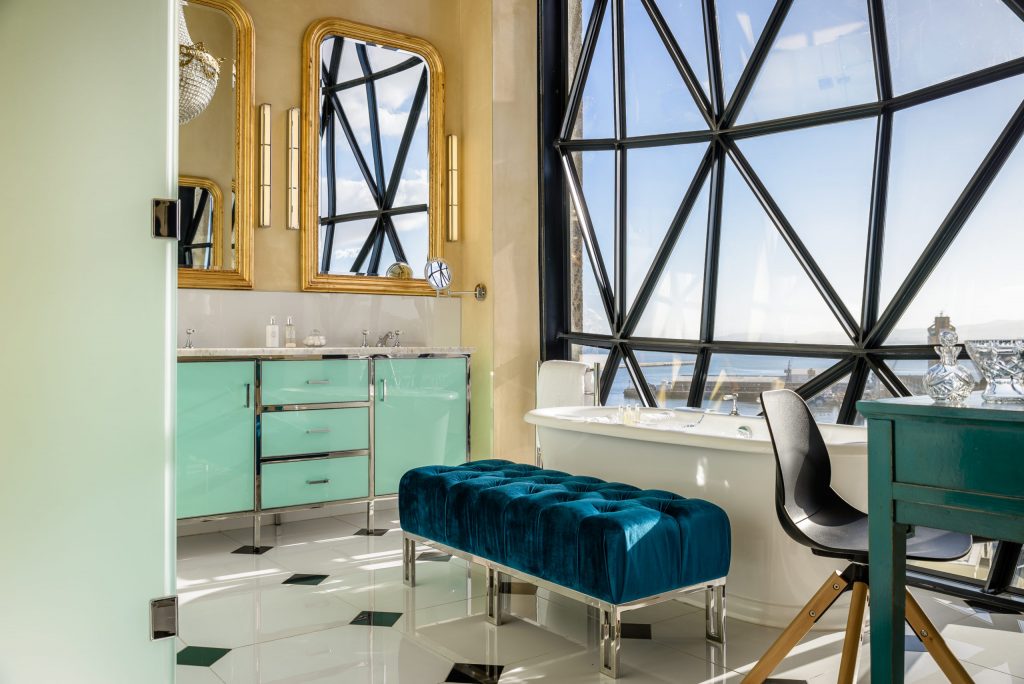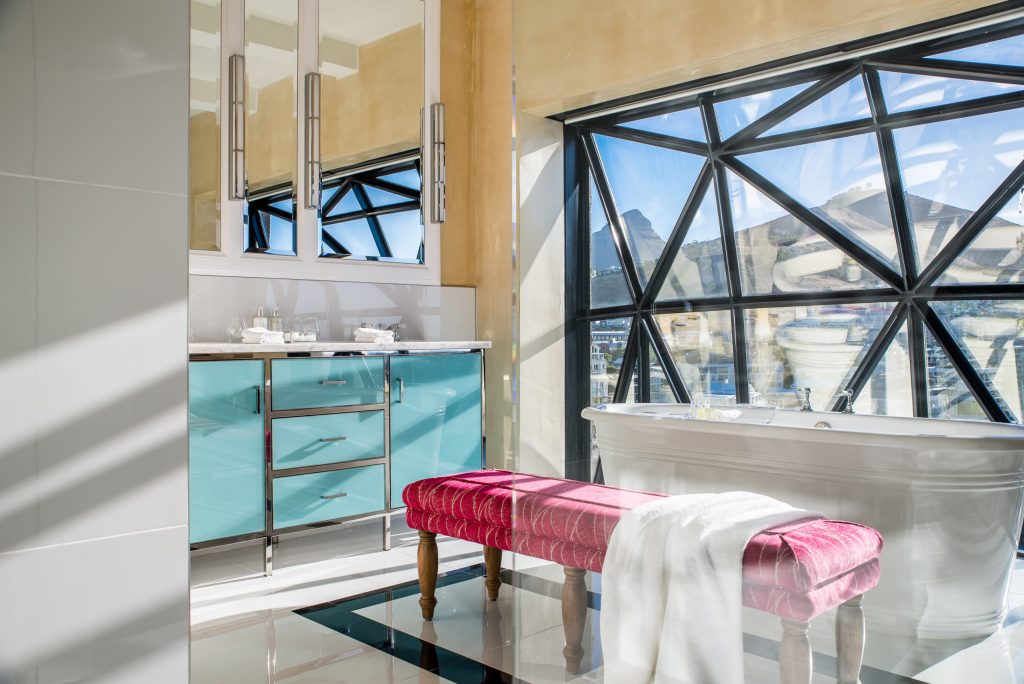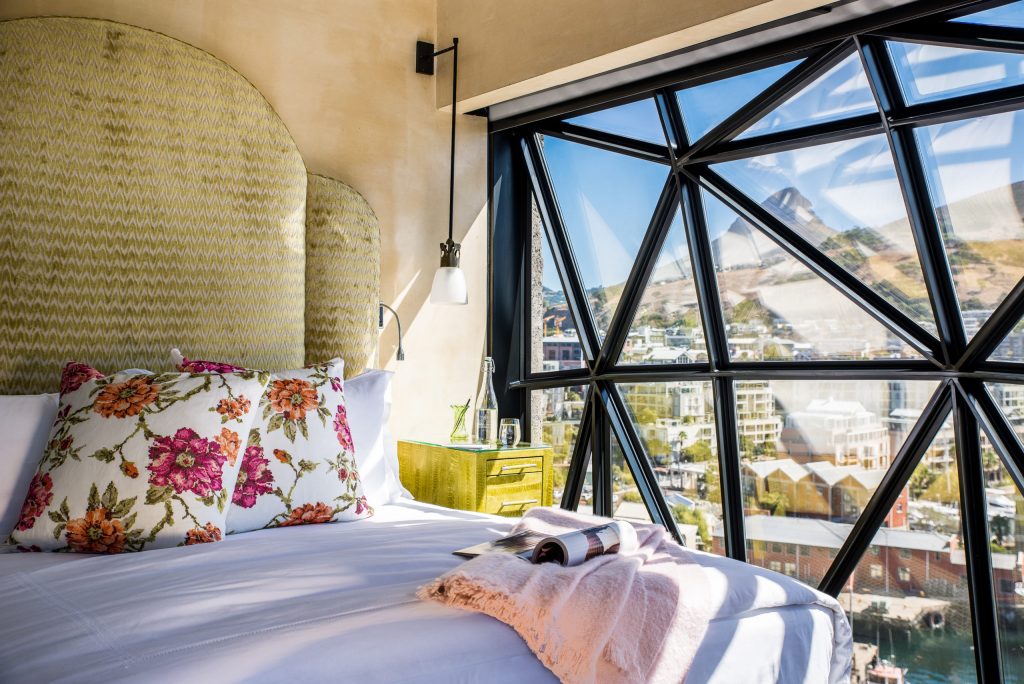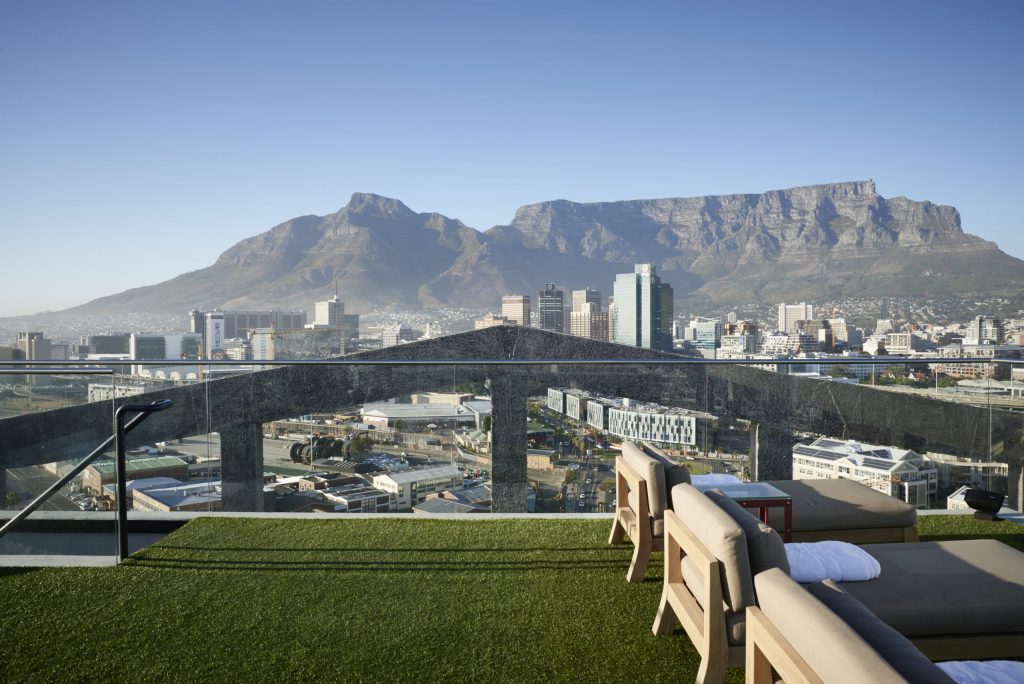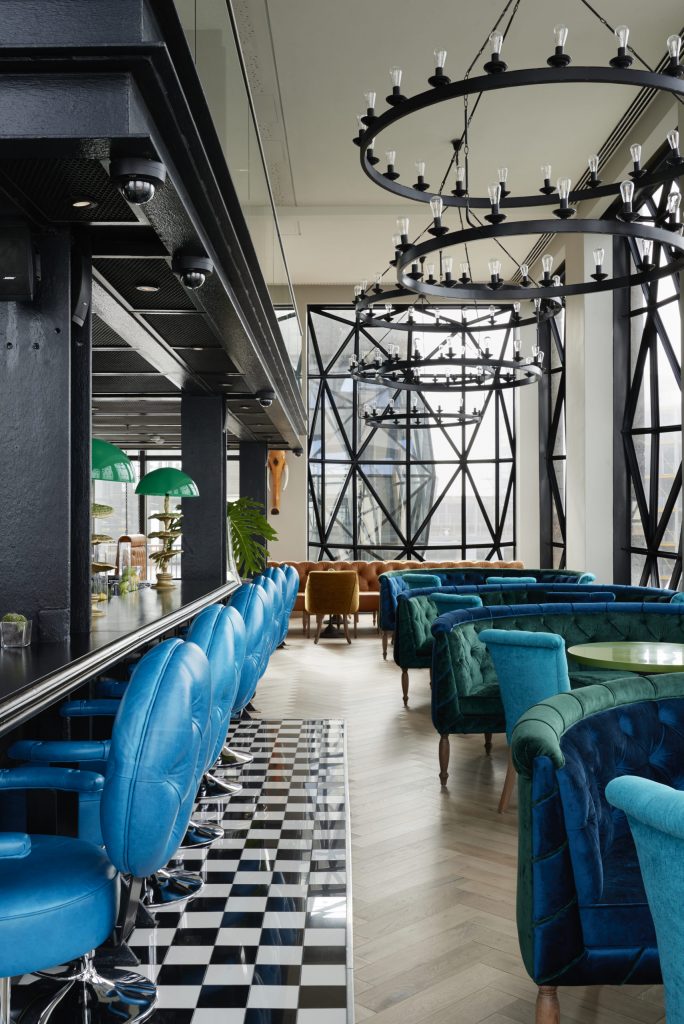 The Silo is an extraordinary five-star hotel in Cape Town's V&A Waterfront
The Hotel sets a new standard for luxury Cape Town accommodation. A magical hotel towering above the V&A Waterfront surrounded by the natural wonder of South Africa's Mother City.
The Silo Hotel has been built in the grain elevator portion of the historic grain silo complex occupying six floors above Zeitz Museum of Contemporary Art Africa (MOCAA) which houses Africa's largest collection of contemporary African art. The exterior of the building was designed by Heatherwick Studio. From the outside, the greatest visible change to the building's original structure is the addition of the ingenious glass windows inserted into the geometry of the hotel floors. These multi-faceted structures glisten like diamonds during the day while at night the building transforms into a glowing beacon in the Table Bay harbor.
The Silo Hotel is a celebration of art, style, architecture, and design. A tribute to timeless glamour and contemporary luxury offering the highest levels of personalized service.
The Silo Hotel has 28 rooms, including a spectacular one-bedroom penthouse. Each room has been individually designed and decorated by the stylish wand of Liz Biden. Colorful and eclectic pieces juxtapose the modern, industrial architecture. The 6 room categories are based on room size and views. Each room has a private balcony and a unique collection of contemporary African art.
Dining in The Granary Café is a unique experience. The menu inherits the same comfortable, eclectic, and contemporary style as Liz Biden's hotel interiors. Executive Chef Veronica Canha-Hibbert and her team believe in good, honest, and approachable food that showcases seasonal local ingredients.
The Willaston Bar is the perfect space in which to relax and offers a selection of classic bar snacks and small plates. Situated on the sixth floor of the hotel, The Willaston Bar is named after the first ship to export grain from the original silo complex back in 1924.
With stunning views of Cape Town through the 5.5m high pillowed glass windows, there is no better place to enjoy a classic cocktail or a glass of wine from the carefully crafted and ever-evolving list of local and international wines.
The Silo Rooftop offers guests a relaxed, al fresco experience with spectacular panoramic views of Cape Town from the tallest building in the V&A Waterfront. Poolside lounging is complemented with treats from the tempura bar, fresh oysters, pulled pork sandwiches, and a selection of healthy snacks from the raw bar. Enjoy a glass of bubbly, South African wine, or a classic cocktail while you soak up the last of the day's sunshine.
'This hotel is really such a gem. Nothing basic and all are beautifully designed. And the views…stunning!'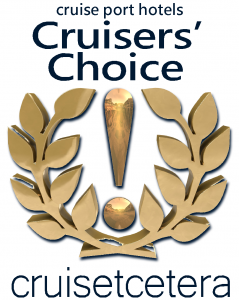 Grand Classical Style & Contemporary Amenities
Richard T.: "We stayed at the Southern Sun Cullinan. Close to the cruise terminal and it's fabulous. We had an incredible meal there by the pool in the evening. ❤️"
Southern Sun The Cullinan is a premier hospitality destination offering grand hotel accommodation in the heart of Cape Town just moments from the Waterfront. 
This award-winning hotel is located in one of Cape Town's most sought after areas, within easy reach of the renowned Victoria and Alfred Waterfront, the Cape Town International Convention Centre, Long Street, and other popular landmarks.
The hotel offers guests a choice of 394 superbly appointed en-suite rooms, each tastefully furnished and designed for maximum comfort. Classically styled and indulgent, yet incorporating world-class amenities with contemporary emphasis, Southern Sun The Cullinan is beautifully designed. The classical architecture of the building is reflected throughout the hotel, with high ceilings, a balconied mezzanine level, and soaring columns around the pool area.  
Guests have access to a host of services and amenities, including the large outdoor heated pool with its spacious deck, a fully-equipped fitness centre, conference facilities, great dining at The Peach Tree Restaurant, light meals and delicious cocktails at Stella Café & Bar and much more.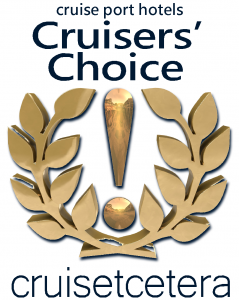 An urban chic waterfront resort with unprecedented levels of luxury
Let your gaze sweep across one of the most diverse panoramas on earth. A natural amphitheater edged by dramatic cliffs, crowned with the stark majesty of Table Mountain, a meeting point for crystal clear seas of two great oceans and a uniquely vibrant, multicultural city. Set in the pulsing heart of the city, at the Victoria & Alfred Waterfront, welcome to One&Only Cape Town.
One&Only Cape Town is a place of friendly calm and gracious hospitality for couples and families alike."
Nestled within a natural amphitheater shaped by the vertical cliffs of Devil's Peak and Lion's Head sits Cape Town in all of its coastal glory. Here, commanding an enviable spot in the city's fashionable Victoria & Alfred Waterfront, is One&Only Cape Town, overlooking the marina with panoramic views of Table Mountain. 
At the heart of the vibrant Victoria & Alfred Waterfront and framed by the majesty of Table Mountain, discover an urban escape surrounded by private waterways at our South African resort. Capturing the authentic essence of this dynamic hub, this Cape Town hotel's stunning rooms and suites are the largest in the city. Generous rooms offer ample space to relax in this captivating Cape Town hotel. Your private balcony reveals breathtaking views of Table Mountain, and the magnificent Marina, or both. Or reconnect with family and friends in Cape Town's largest suites, the perfect base from which to explore our vibrant city. All of the suites have spacious terraces offering mesmerizing views of Table Mountain.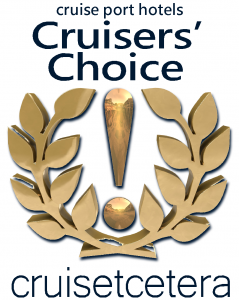 A Location unlike any other
Val T.; "We stayed across the bay at the Lagoon Beach Hotel. Great shuttle bus to the waterfront. Would stay there again. On the beach great views."
Situated on Lagoon Beach, with Cape Town's central business district only minutes away on the Hotel's free scheduled shuttle bus, not only do you have the beach on your doorstep, but also the eclectic vibe of city life. You are welcome to relax in one of the deluxe rooms where you'll be sure to experience true luxury and comfort with direct access to the very best of Cape Town. All rooms include basic accommodation amenities.
Indulge in magnificent views of Table Mountain over the The Atlantic Ocean while situated on the beautiful Lagoon Beach,
only 8.6km from Cape Town's central business district and the V&A Waterfront – a hub of activity any time of the year. For hotels in Cape Town, look no further than Lagoon Beach Hotel as it is located just 18km from Cape Town International Airport.
This means that you will be conveniently close to your
destination when you arrive in the Mother City – giving you more time for your business or relaxation.
This Cape Town Hotel is only 1.8km from the renowned Milnerton Golf Course and just 6.3km from Century City – one of the largest shopping centers in South Africa.
With some of the world's best wines made in South Africa, a trip to the Cape will not be complete without a visit to the spectacular Winelands of Stellenbosch and Franschhoek – an easy-to-reach 50km from Lagoon Beach Hotel & Spa.
229 Sophisticated en-suite bedrooms, 452 free & secure parking spaces, 16 Venues
(14 of which are conference venues), 3 world-class restaurants, numerous 2 bedroom self-catering apartments, and a magnificent Table Mountain view, one of the new Seven Natural Wonders of Nature! It's clear, Lagoon Beach Hotel & Spa is the ultimate
setting, whatever your need.
Situated on Lagoon Beach, it is the only hotel in Cape Town with direct beach access and is one of Cape Town's largest conferencing venues. With Cape Town's central business district only minutes away on the Hotel's free scheduled shuttle bus, not only do you have the beach on your doorstep, but also the eclectic vibe of city life.
Spacious  & Elegant
This iconic hotel is located in the heart of Cape Town's cultural quarter, redefining spacious and contemporary living with luxurious all-suite style apartments. In close proximity to Mandela Rhodes Place Hotel, there is a host of leisure options where you can meet, shop, relax, dine, and explore the myriad of both business and cultural landmarks. Mandela Rhodes Place Hotel features five-star amenities, including a rooftop swimming pool, wireless internet as well as undercover parking.
Besides the hotel rooms, there are also four carefully restored historic buildings integrated with a modern high rise come together to offer a range of spacious 1 and 2 bedroom apartments and suites. The hotel apartments offer spacious rooms with elegant en-suite bathrooms, all have an ambiance of simple, classic design. An open-plan lounge and fully equipped kitchen allow guests to entertain, eat-in, or simply relax with a drink whilst enjoying the urban landscape.
An Exception: 3 stars
What do you get when you merge affordable guest experience, contemporary comfort and the art of African living with tech-savvy service aimed at the globally-minded business travellers, unique personalised freedom and hassle-free flexibility?
The Signature Lux Hotel, by ONOMO is the first of the new generation Hotels in South Africa based on the fastest growing hotel brands in Europe. ONOMO Hotels Group, which prides itself on its state-of-the-art security and connectivity, is present in business capitals such as Dakar, Abidjan, Libreville, Bamako, Lomé, Cape Town, Johannesburg, Durban, Conakry, Kigali and Rabat.
The hotels' luxury elements in a 3-star hotel demonstrate the quality and attention to detail and have been applied in the development of the product. All Signature Lux Hotels, by ONOMO are, and will be, situated in the best 'AAA addresses.'
Signature Lux Hotel, by ONOMO are embracing what the new age traveller has been demanding: affordability, freedom, and quality. It's this obsession with client service that made the acquisition of Signature Lux Hotels a natural fit for the mid-scale specialist ONOMO Hotels.
With their combined DNA, the new brand is focused on providing millennials and business travellers an exceptional and exclusive stay, Signature Lux by ONOMO Hotels truly caters for the connected class that values the freedom to travel.
"A good 3-star option for Capetown."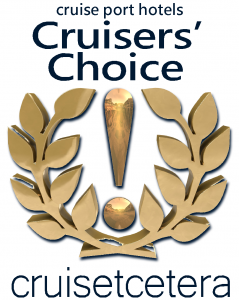 An oasis of calm within Cape Town's beating heart
Uncover the soul of South Africa at this vibrant hideaway with a star-studded history
At the foot of Table Mountain is an inviting hotel, painted pink for peace in 1918. Within, the magic of a bygone era awaits. Delight in exquisitely restored interiors with quirky modern touches. Capture the light with a painting masterclass or unwind and indulge at the Librisa Spa. We guarantee an unforgettable stay.
Experience timeless indulgence in the shade of Table Mountain
Set in the vibrant heart of Cape Town, this luxury hotel and spa offers easy access to all that's happening in this dynamic city.
Belmond Mount Nelson Hotel has long been regarded as one of the city's top five star hotels. It offers the perfect combination of leafy tranquility and contemporary buzz. Whether dining on exotic Cape cuisine, soaking up the sun, or exploring the buzzing streets, your time here promises endless memories to cherish.
There are two heated outdoor swimming pools, available exclusively for guests staying at the hotel.
The Oasis Pool, one of the largest heated pools in South Africa, is ideal for families. Poolside service available from October to April and a swimming coach can be arranged on request.
The Cottage Pool is located in a secluded spot and reserved for over-16s. Poolside service is available from November to March.
Explore the city right from their doorstep…
Originally home to the South African Reserve Bank and Temple Chambers and, later, the Board of Executors (BoE), Taj Cape Town effortlessly combines the legacy of the old with the luxury of the new.
Located in the center of the old city, it boasts a strong sense of place and is within walking distance to some of South Africa's foremost landmarks and attractions and an eclectic array of shops, galleries, and restaurants.
Spread across two heritage buildings, all 176 rooms at our 5-star hotel in Cape Town have spectacular city views or overlook the iconic Table Mountain.
The One and Two Bedroom Suites are perfect for the discerning traveler or for families.
They offer an array of dining experiences.  Bombay Brasserie offers day-long sit-down A La Carte dining which includes breakfast, lunch, and dinners as well as afternoon tea. Bombay Brasserie Bar, where patrons are welcome to enjoy pre-dinner drinks from the extensive range of cocktails, beers, wines, and a collection of the finest whiskies and brandies; where Taj Cape Town will serve you everything of the best.
Rejuvenate your senses at our award-winning Jiva Spa. Indulge in unique and authentic treatments based on the ancient wisdom of the Indian philosophy of wellness or spend time at the fitness center and heated indoor pool.
With 176 individually decorated rooms reflecting unrivaled opulence, Taj has a wealth of accommodation options suited to leisure and business travelers. All rooms at this hotel in Cape Town boast panoramic vistas of the city and Table Mountain, with lavish furnishings and contemporary finishes immersing guests in world-class luxury.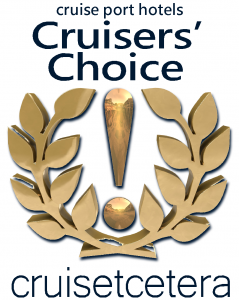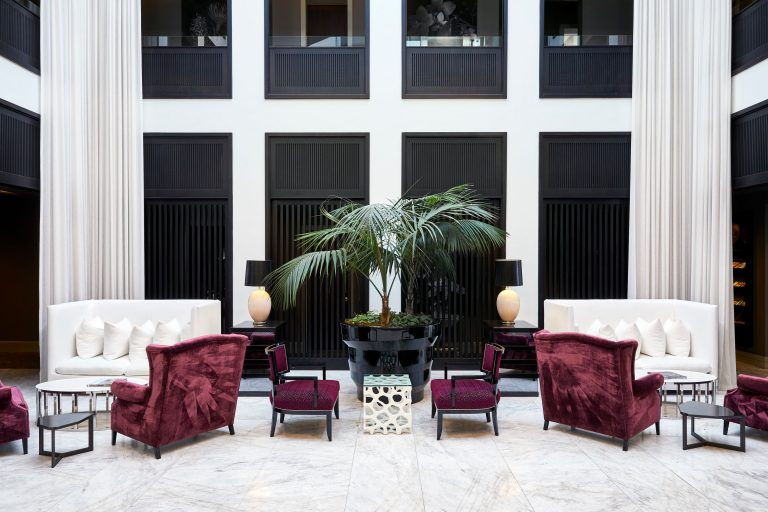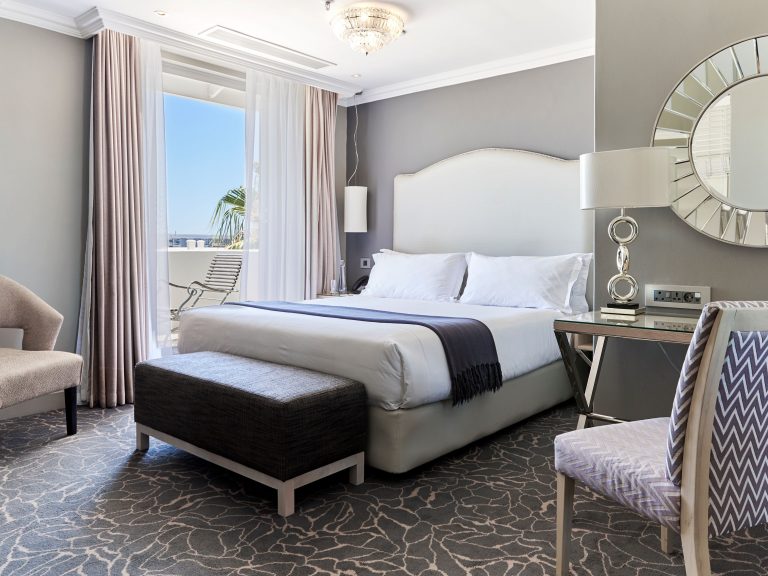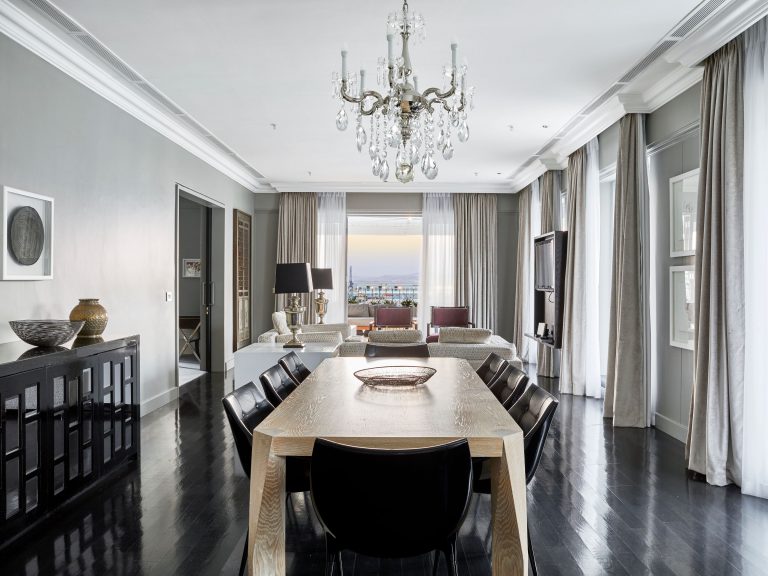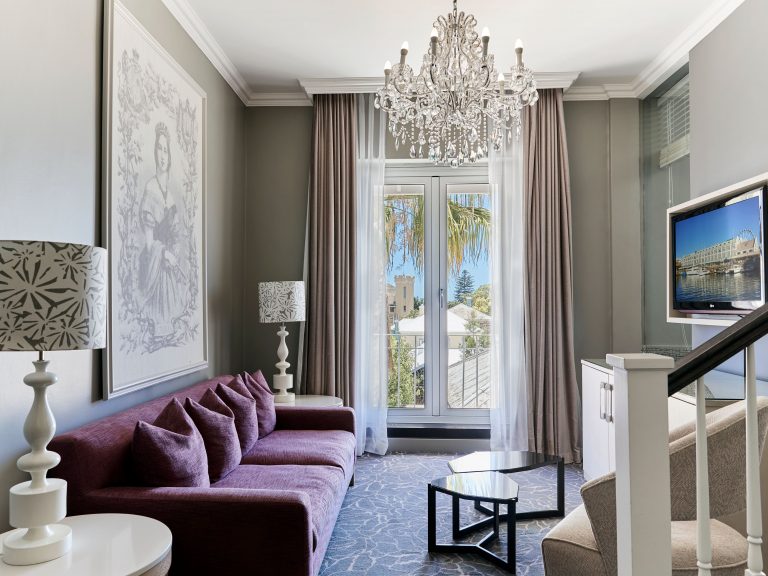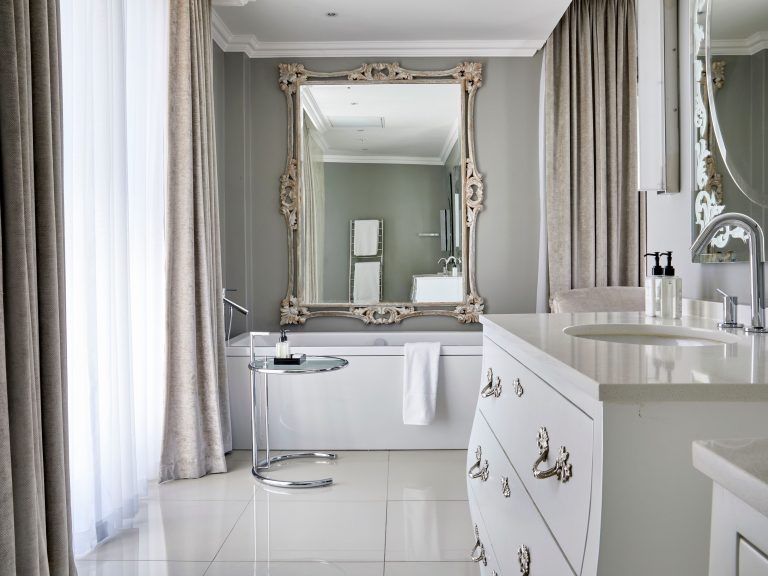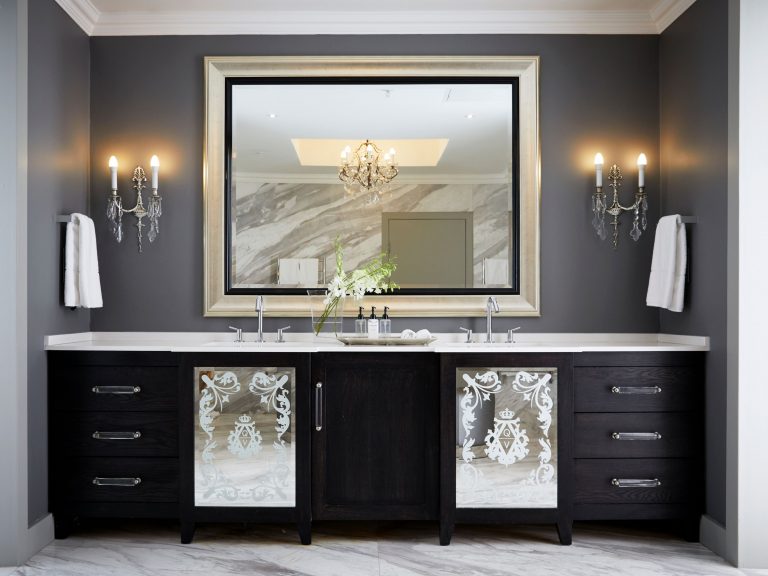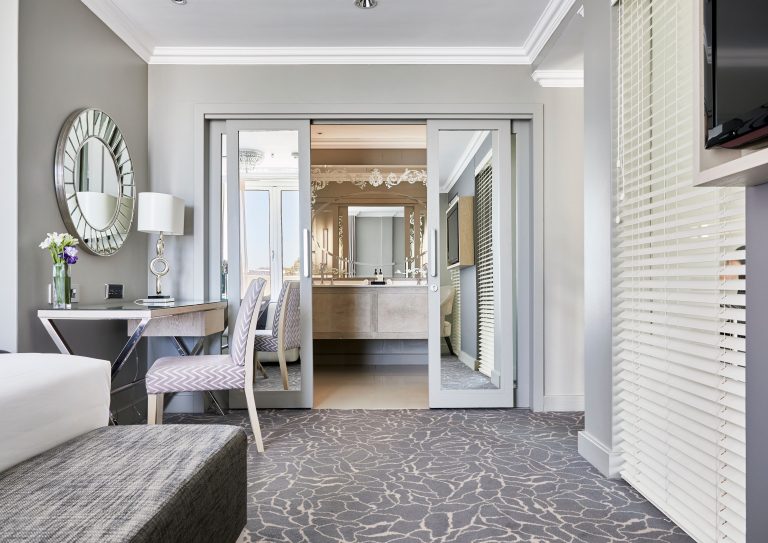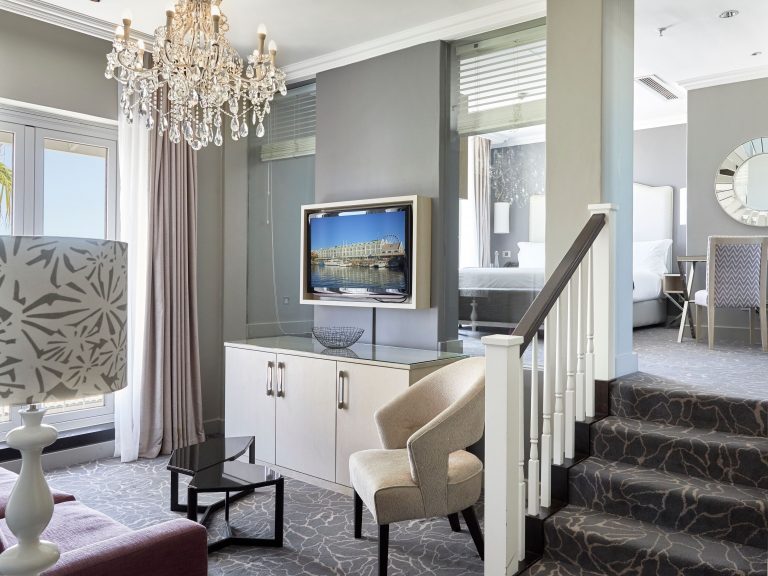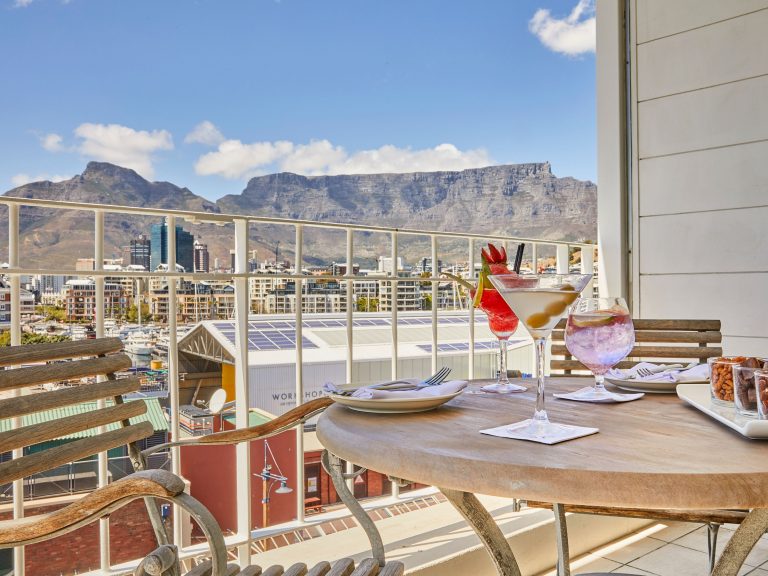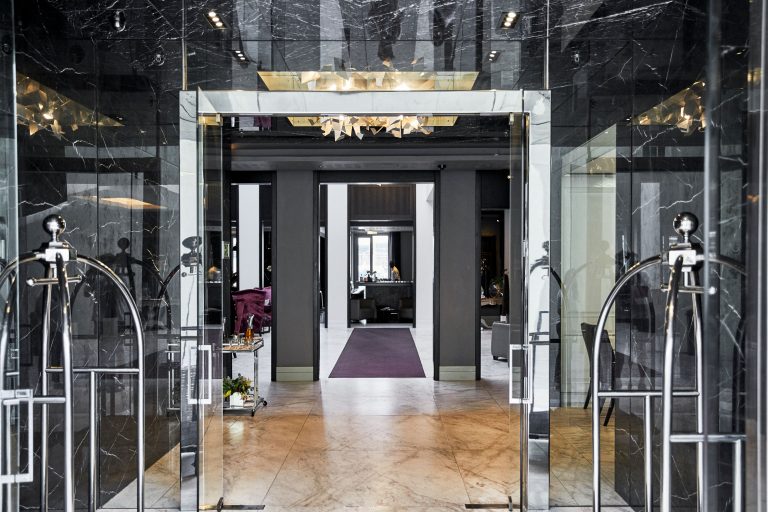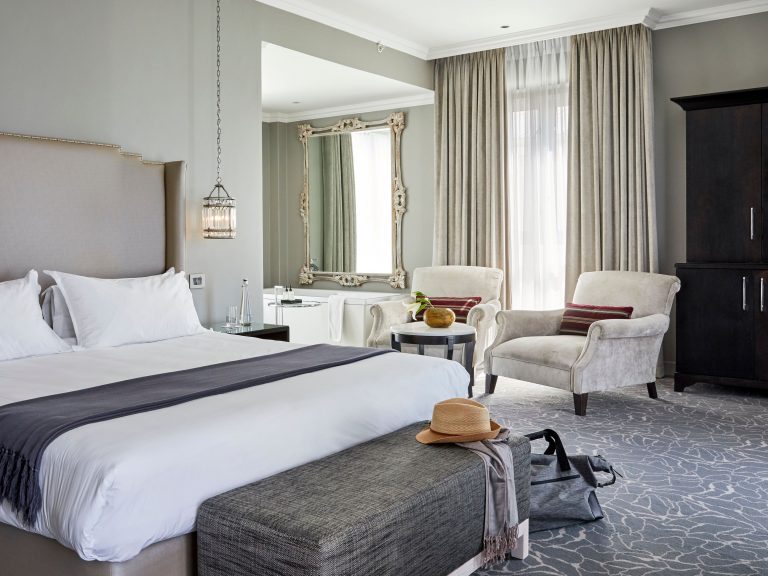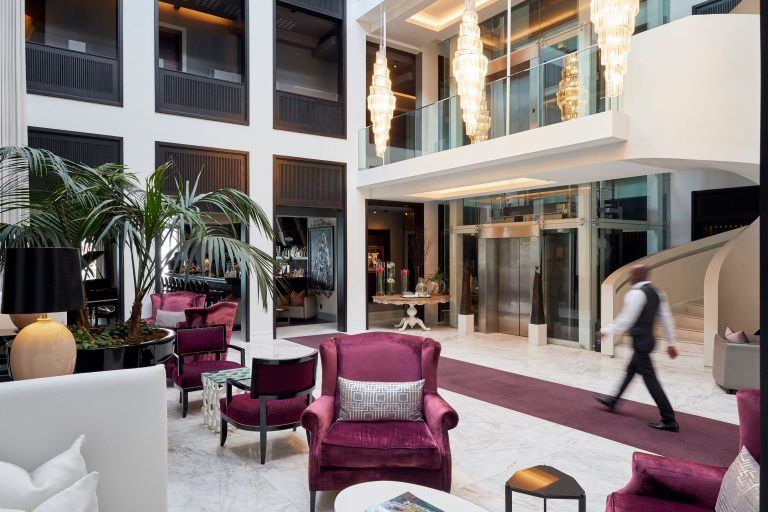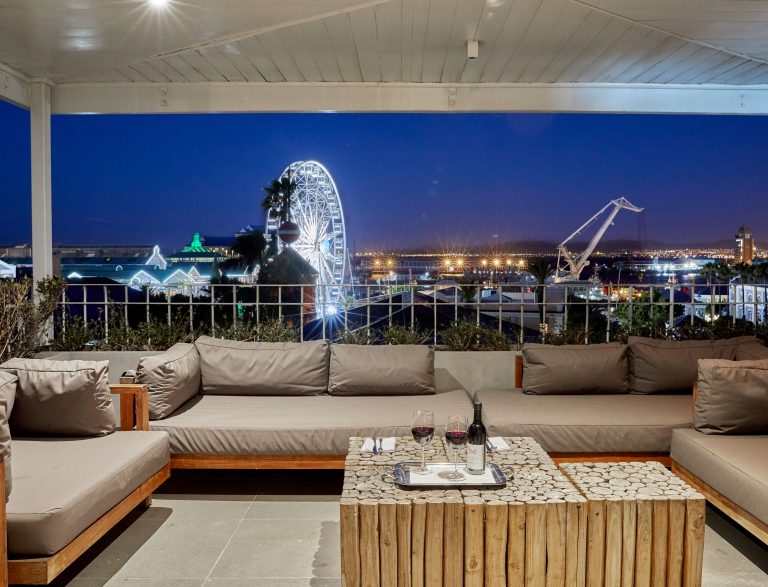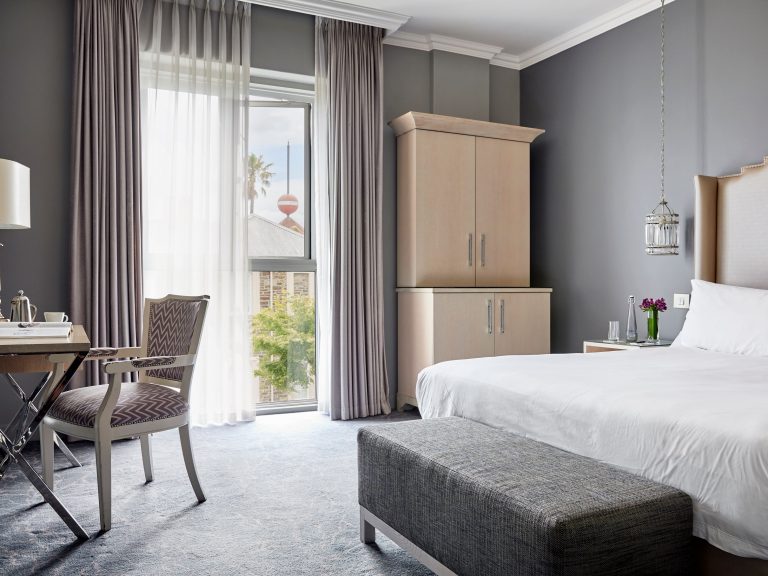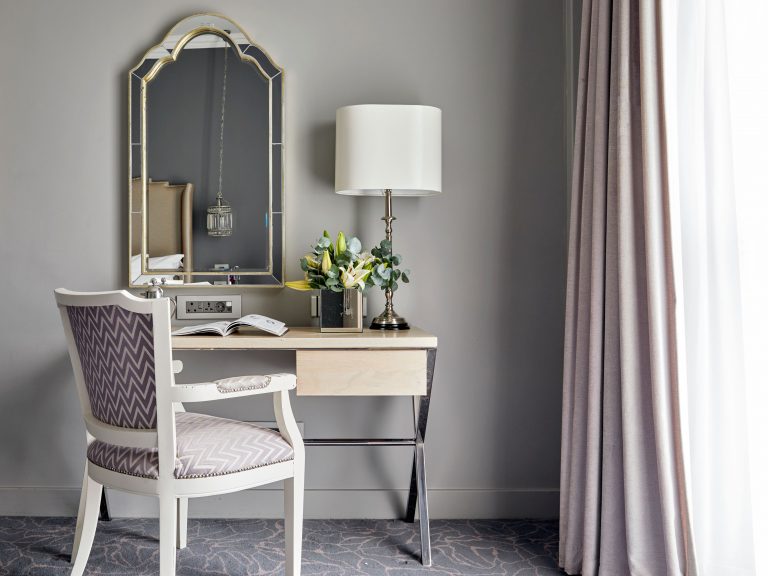 As its name suggests, this hotel truly is fit for royalty
Situated in the heart of Cape Town, the Queen Victoria Hotel welcomes guests to experience the very essence of distinguished luxury, where classic elegance meets contemporary design. Its prime location in a quiet, historic precinct near to the V&A Waterfront allows for a serene city escape as well as convenient access to a range of outstanding amenities.
The hotel's regal ambiance is felt throughout the property, from its triple-volume foyer with a dramatic spiral staircase and glass lift, crystal chandeliers, and marble finishes, to its spacious rooms and breathtaking suites.
This grandeur, along with fine touches,
expected of five-star properties, and hospitable service have earned Queen Victoria, also referred to as the QV, recognition as one of the top 25 luxury hotels in South Africa.
The QV comprises thirty-two rooms and three suites, each carrying the same essence of sophistication and understated opulence.
Every room and suite has been tastefully decorated, bearing splashes of the royal shade, purple, customized wallpaper, artwork of local fynbos, and the like, all suited to the property and its location.
Guests are offered wonderful dining options when visiting the Queen Victoria Hotel, including the hotel's own fine dining establishment, Dash. Alternatively, guests can opt for wholesome dining at Ginja, located at the Victoria & Alfred Hotel. Breakfasts can be enjoyed at these establishments at no additional cost when bookings are made on a bed and breakfast basis.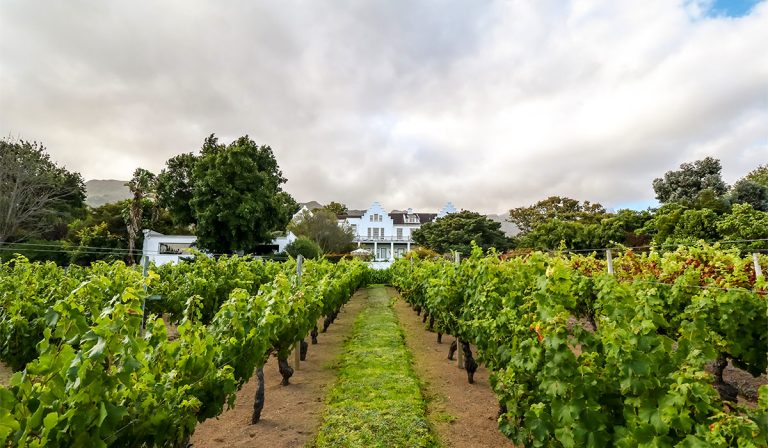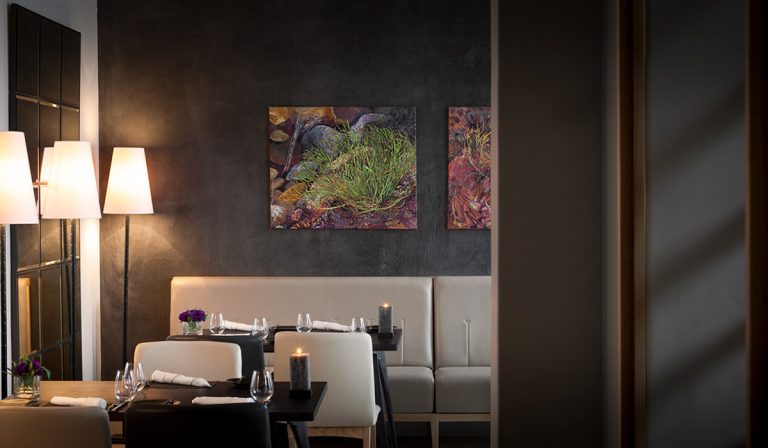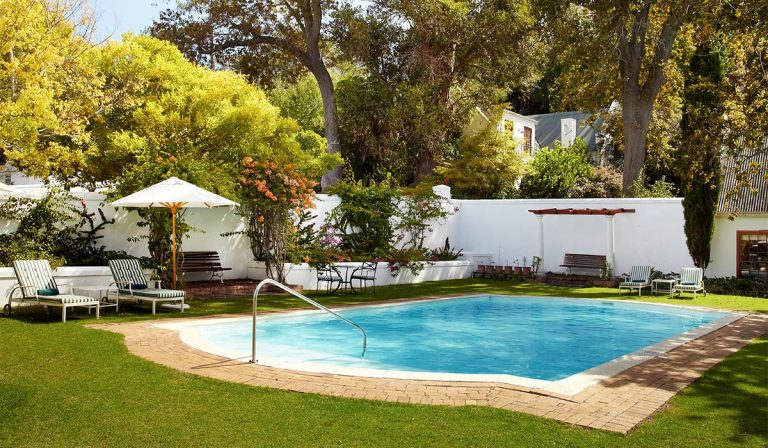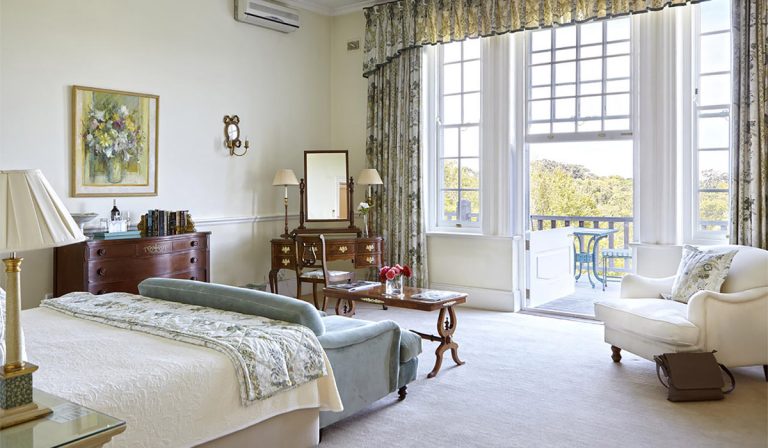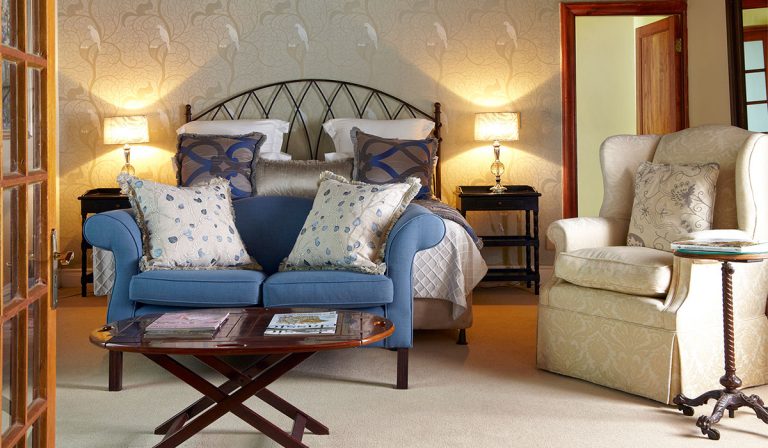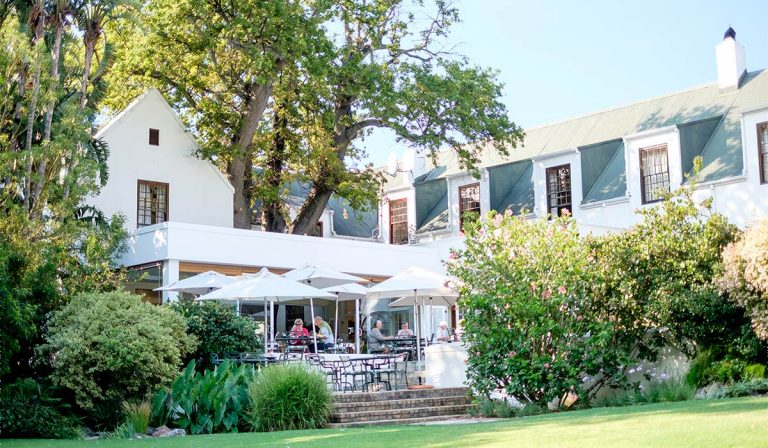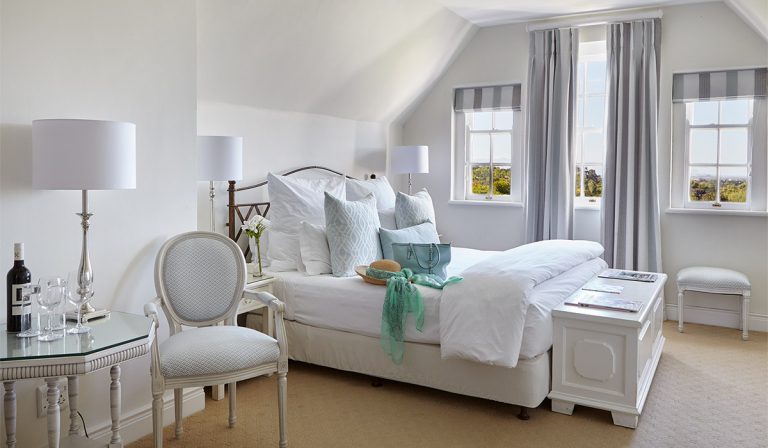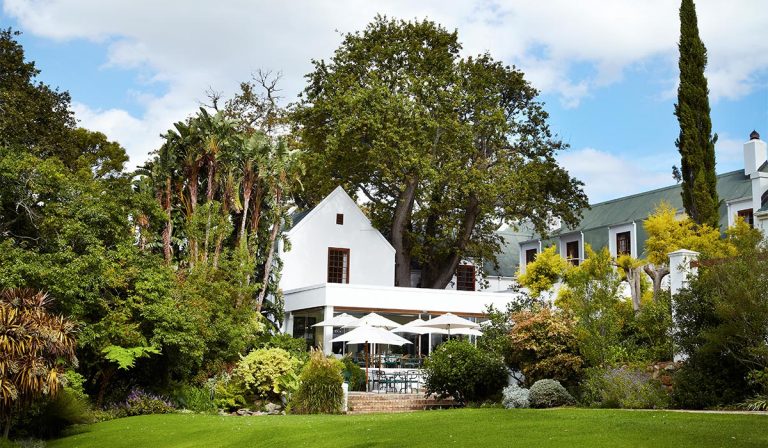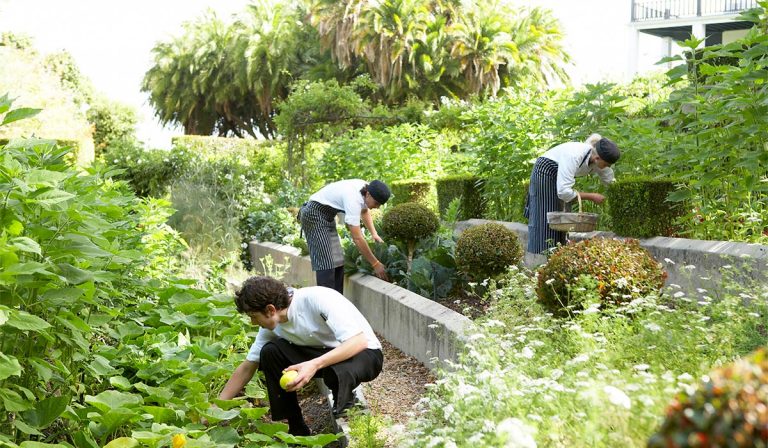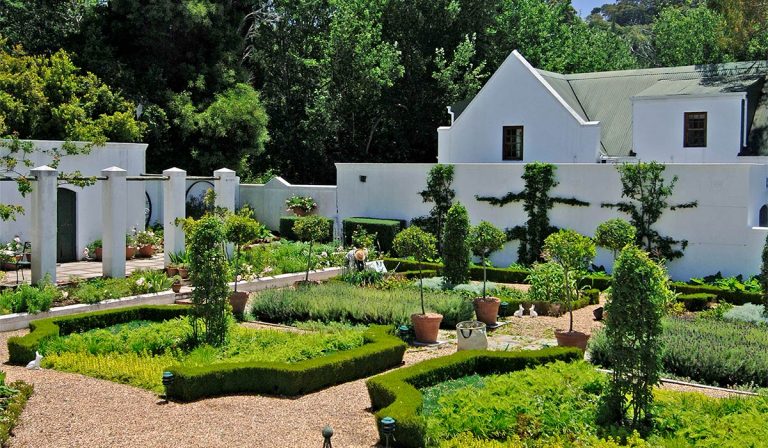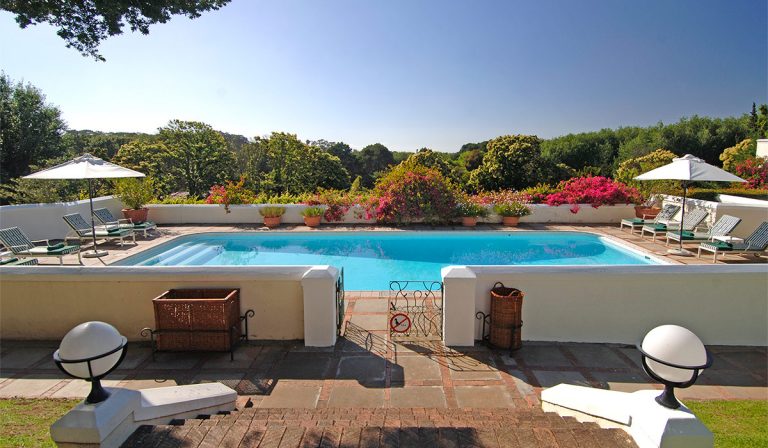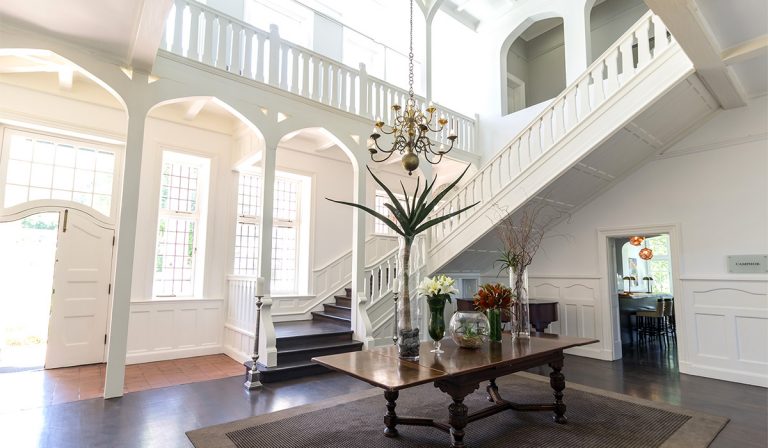 A world away from the ordinary – Rich in history and legacy
Five-Star luxury surrounded by nine acres of perfectly manicured and award-winning gardens, located in Constantia, also known as 'Cape Town's Vineyard' – the historical Constantia Valley, only 15 minutes drive from Cape Town's city center.
This hotel's 51 guest rooms and suites boast breathtaking views of Table Mountain and the property's award-winning gardens. Greenhouse restaurant is renowned as one of South Africa's top restaurants.
Offering guests an experience beyond expectation, here luxury accommodation options abound, culinary journeys are crafted and memorable moments shine through.
Whether you book one of the entry-level Double Rooms, a Suite, or the Exclusive Madiba Villa,
you can rest assured that they will provide the most memorable of stays.
At the heart of their food philosophy lies the continuous exploration and reimagination
of South African food. Each carefully crafted dish is paired with the finest Cape wines, further enhanced with the charming service they have become synonymous with.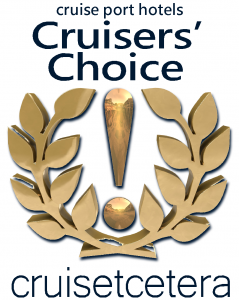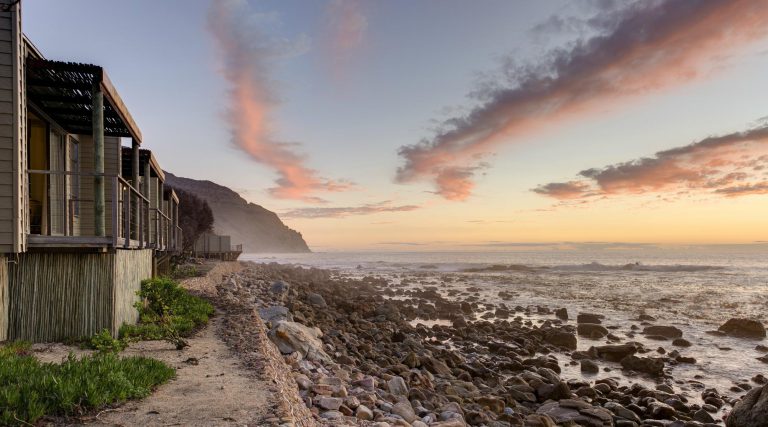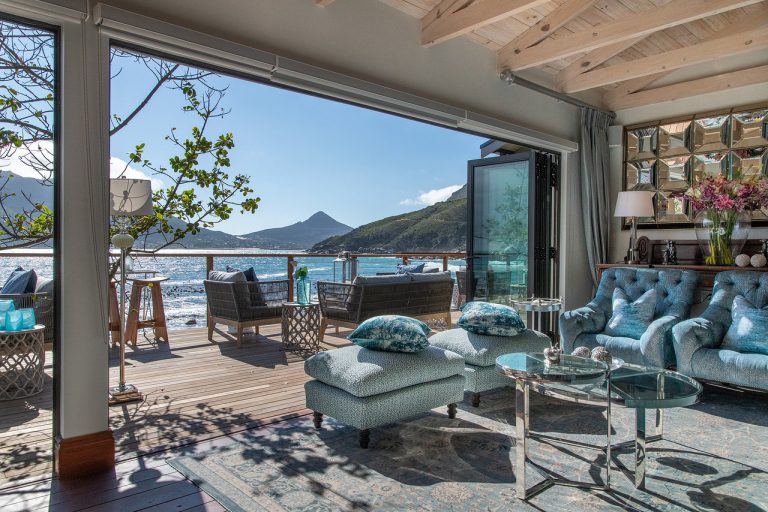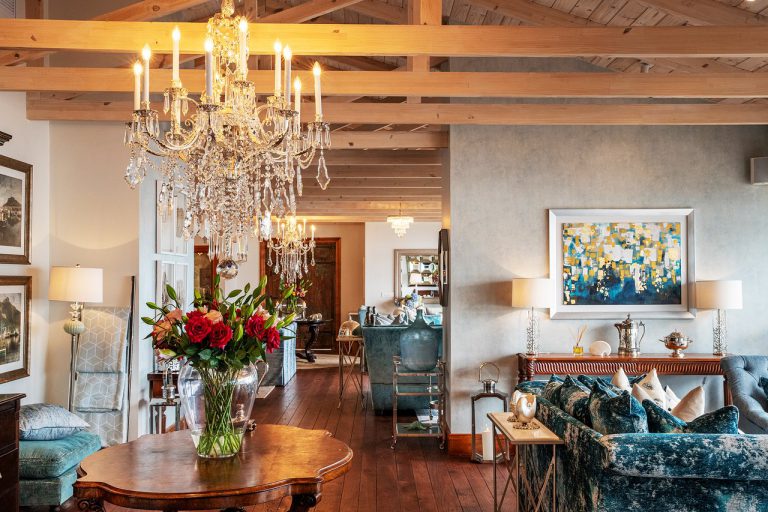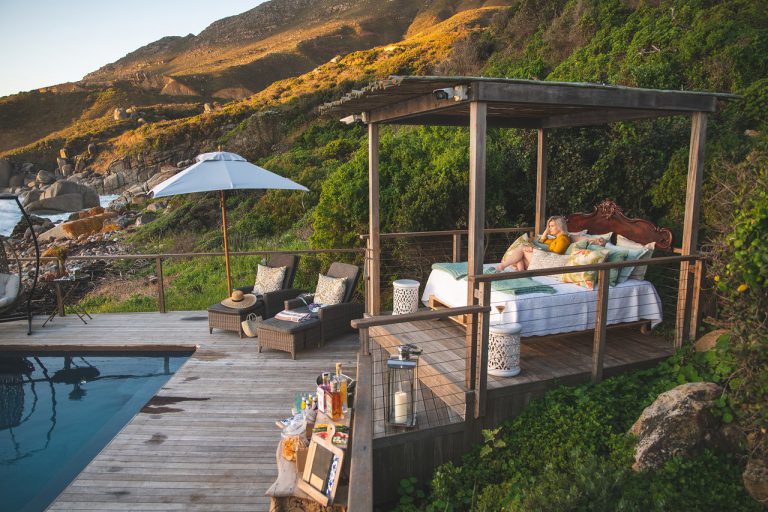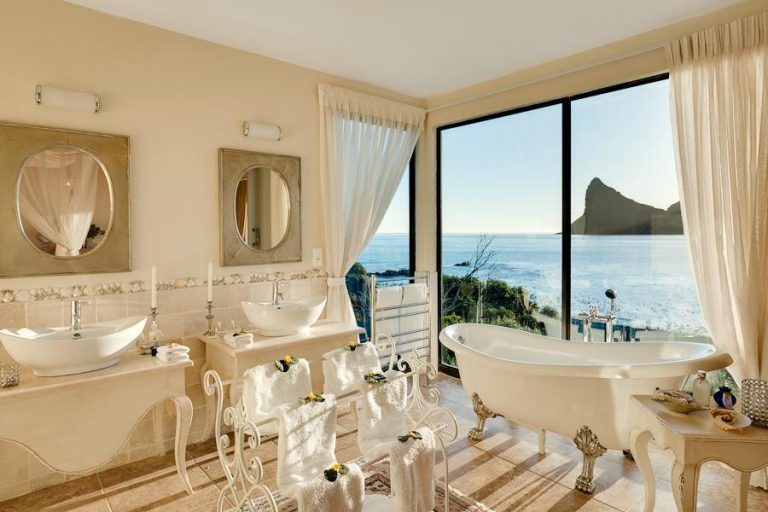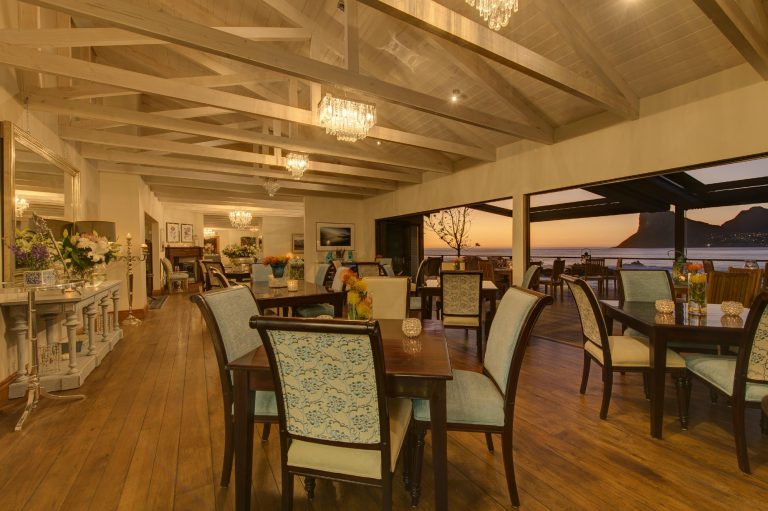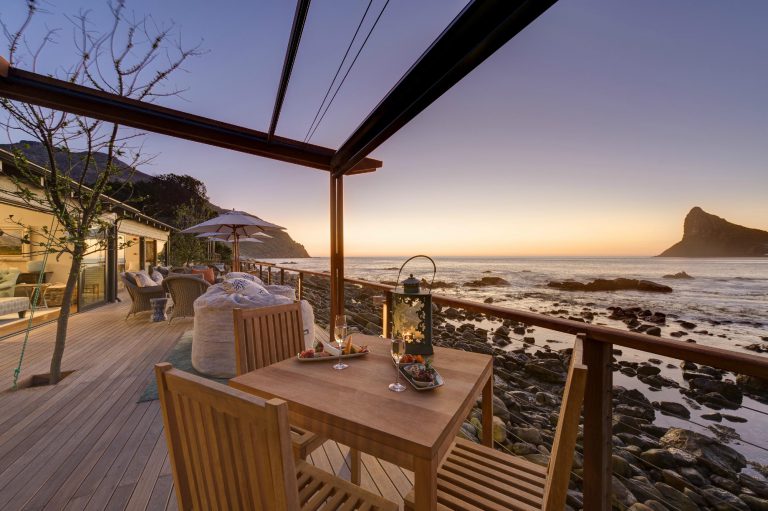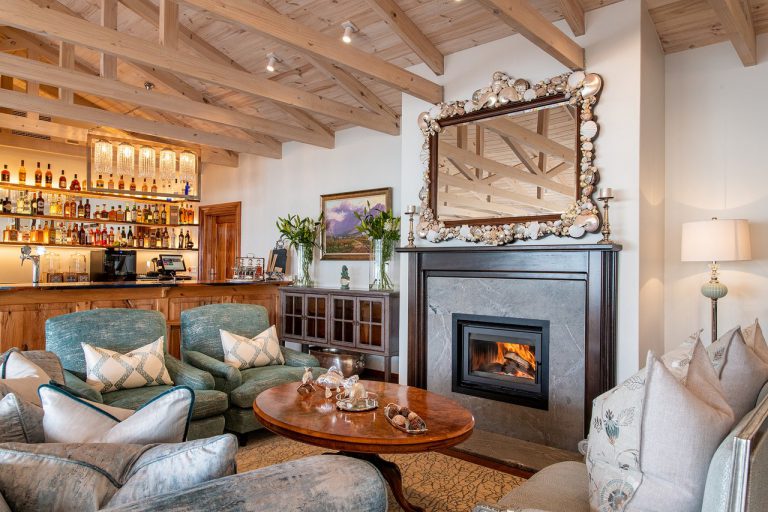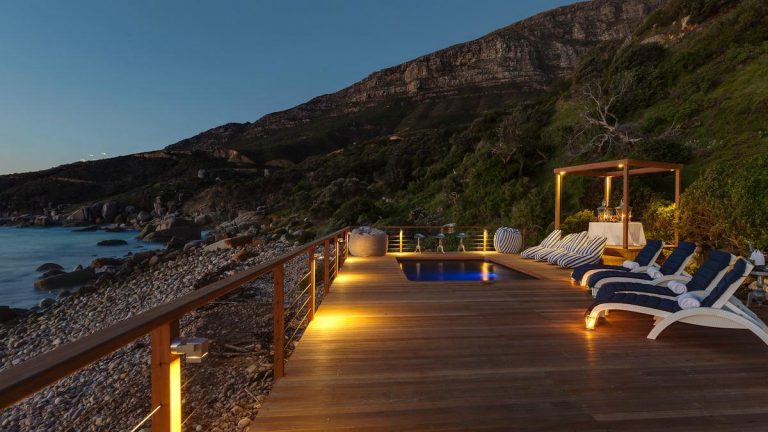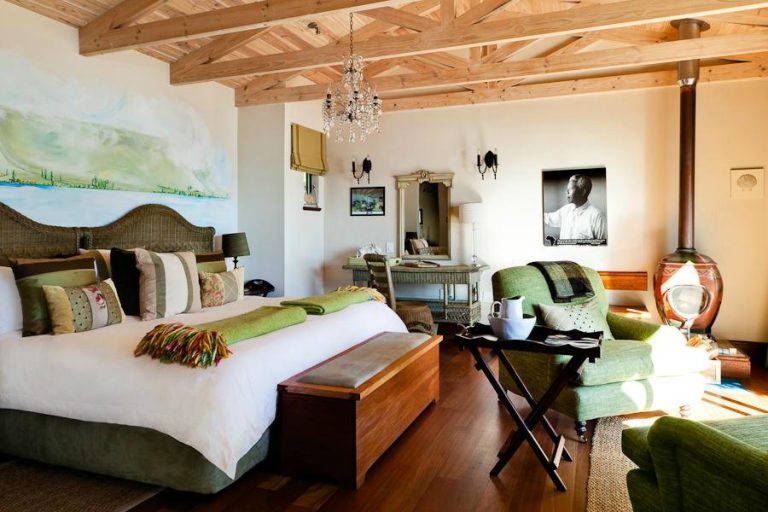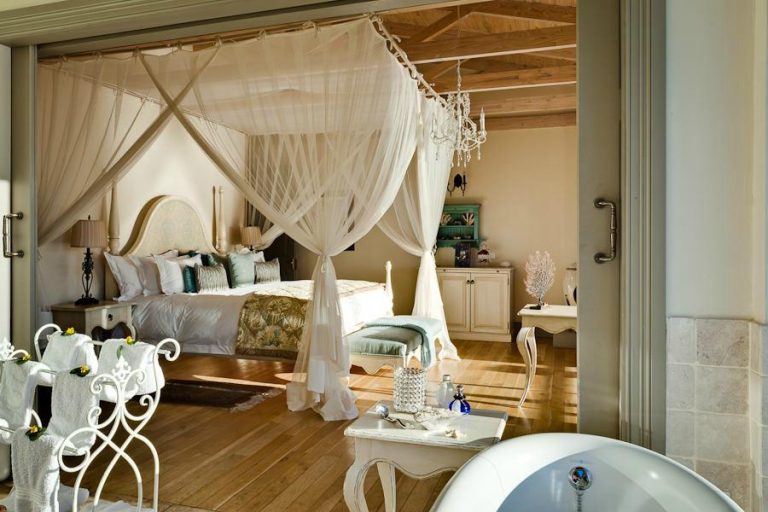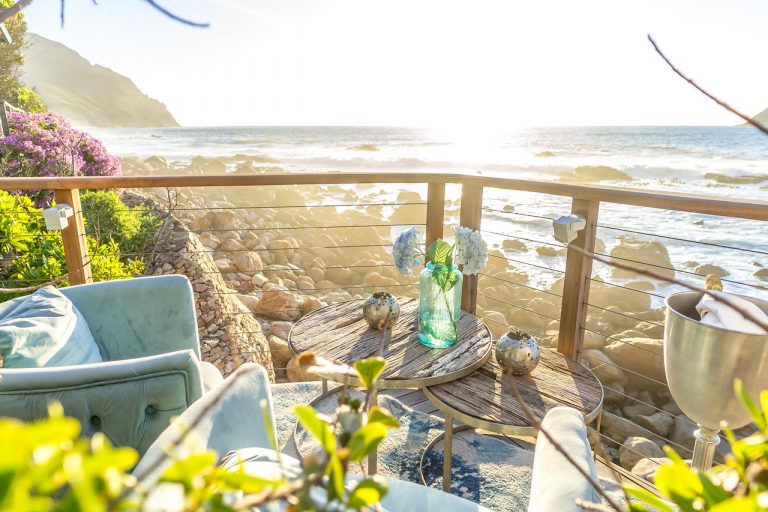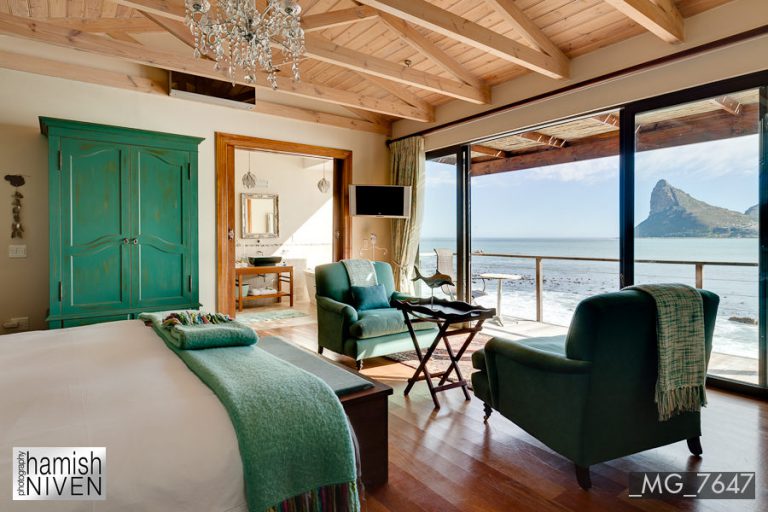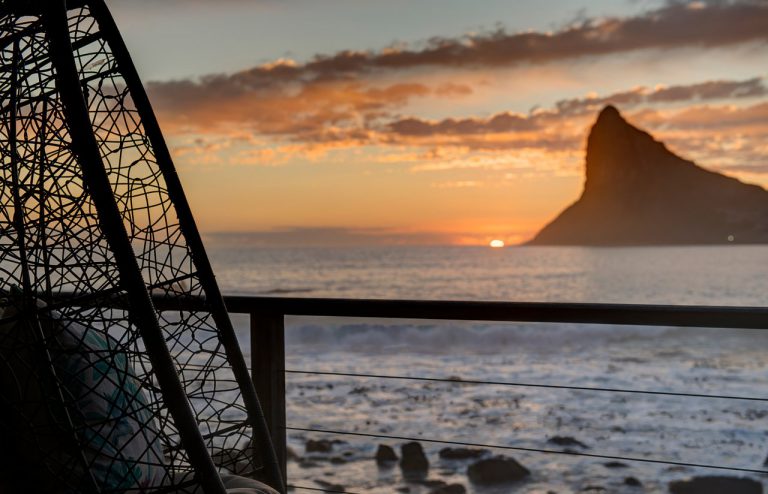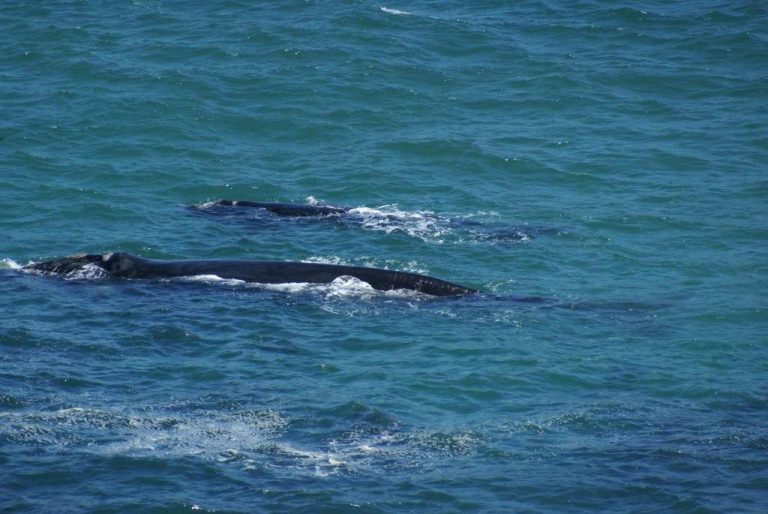 Ocean-side five-star secret within Table Mountain National Park
If driving along the coastal Chapman's Peak Drive from Cape Town to Tintswalo Atlantic doesn't bowl you over in wonderment, arriving at Table Mountain National Park unquestionably will. The looming "chappies" (rugged red cliffs of Chapman's Peak) and jade waters of Hout Bay within Table Mountain National Park are simply staggering, and between them resides the Park's only luxury lodge: Tintswalo Atlantic.
This veritable haven of unbroken peace is only 30 minutes from Cape Town but feels a world away. Guests come here for the surrounding natural beauty where whales roam the waters; to enjoy the total seclusion and five-star facilities (massages on request, heated pool, room service).
There are endless activities to take part in nearby including whale watching, shark diving, wine tastings, and hiking but you'll be forgiven for not wanting to leave the home comforts of your suite and that hypnotic ocean view.
Each of Tintswalo Atlantic's flawlessly designed bedrooms has been inspired by the nature and heritage of a specific island. These include Antigua, Sicily and Zanzibar, and the two-bedroom Elba and Corsica Suite that can sleep up to four. What's common to all is an air of romance and a view of the mesmerizing watery scene, which is also the backdrop for the Tintswalo Atlantic restaurant.
The art of fine dining and appreciation for fine wine is at the heart of each dish, which is determined by South Africa's rich, natural larder, from game to just-caught seafood fished from the bay.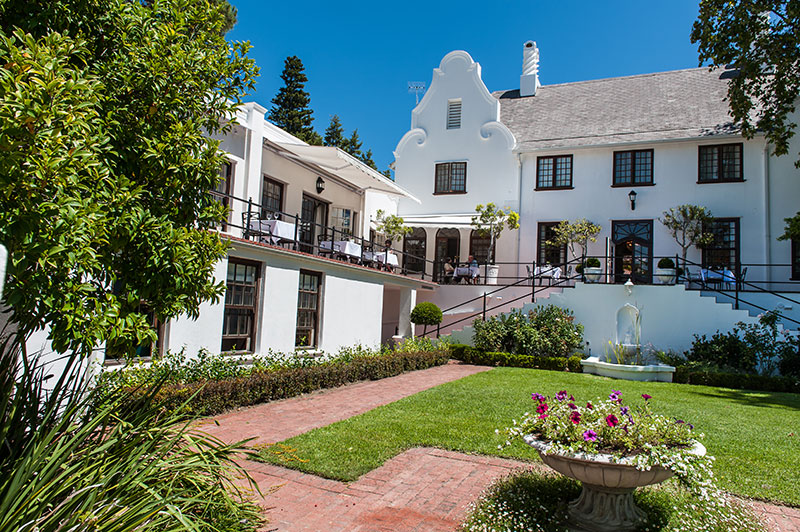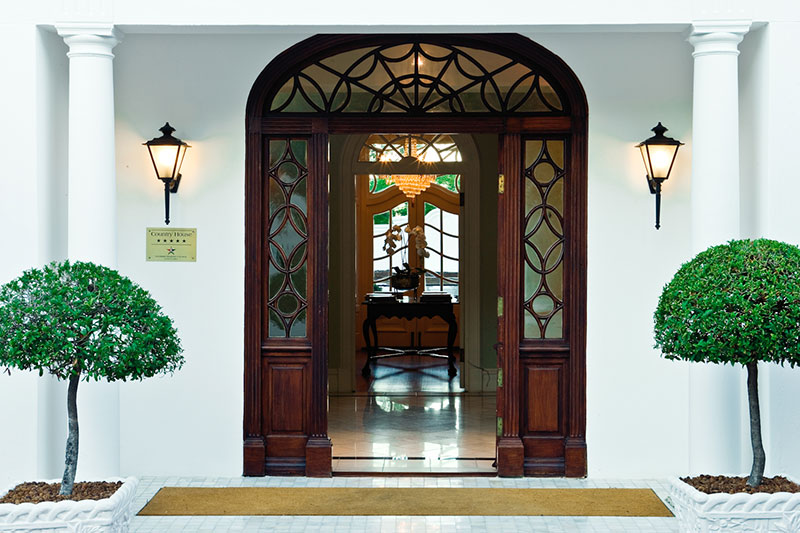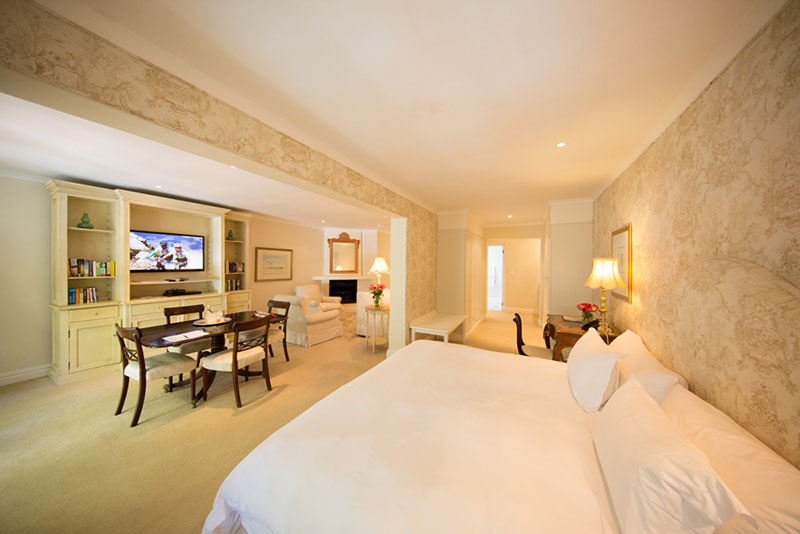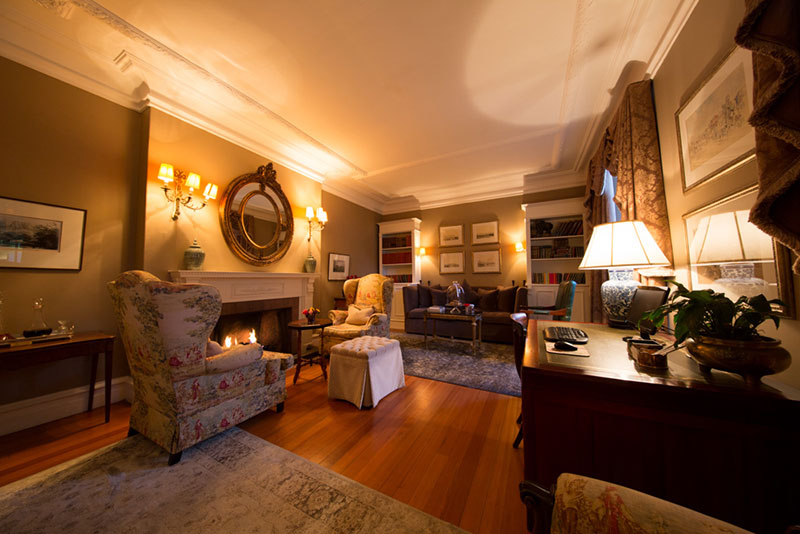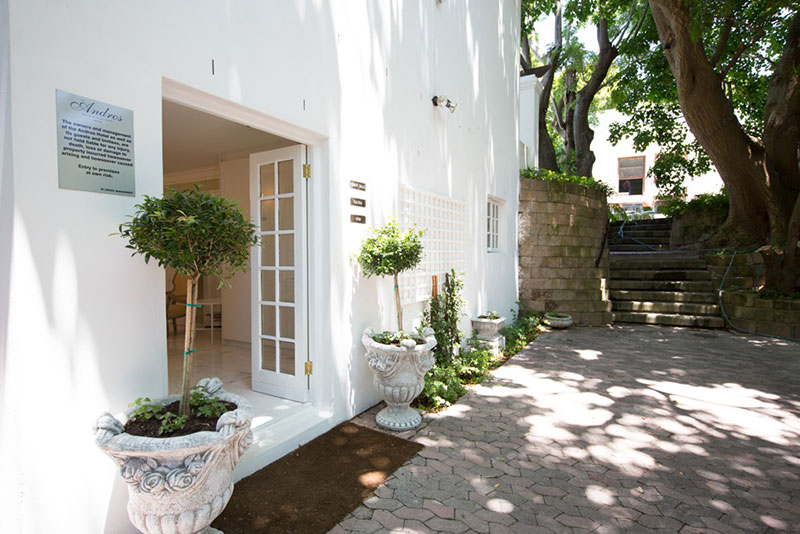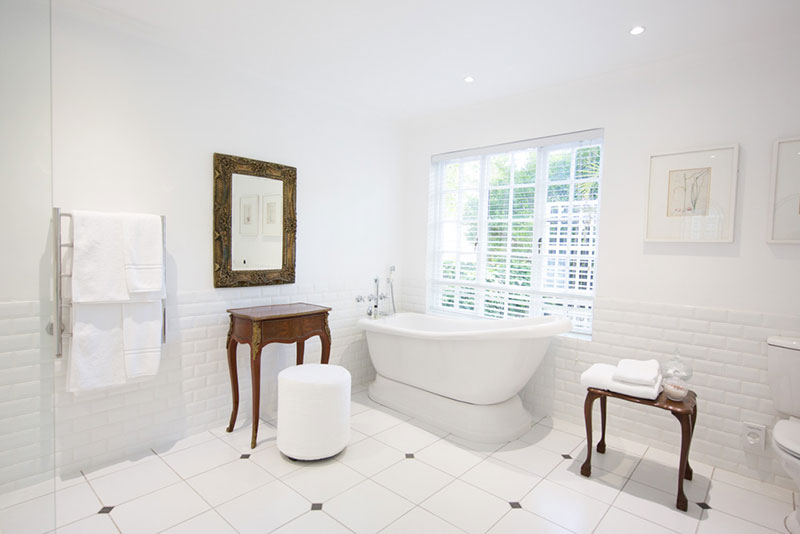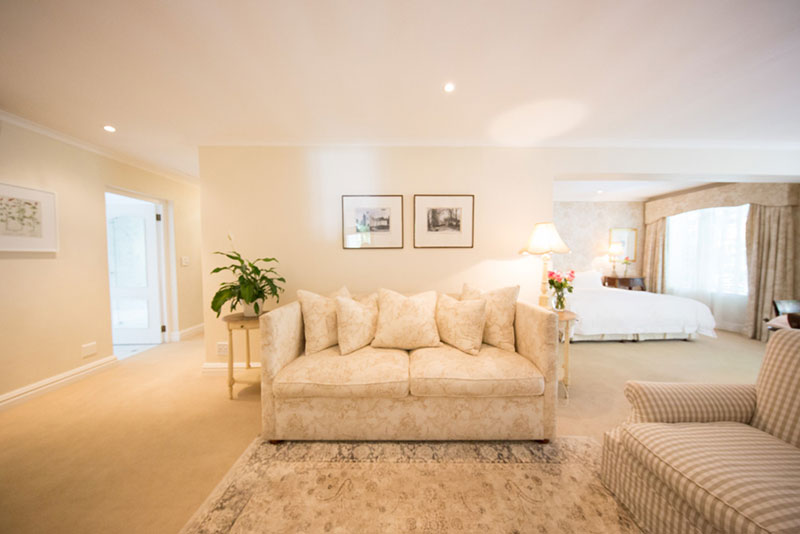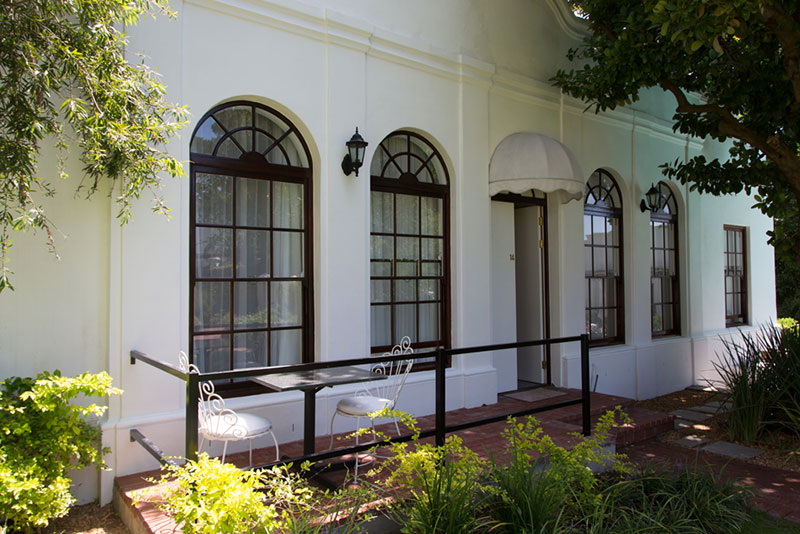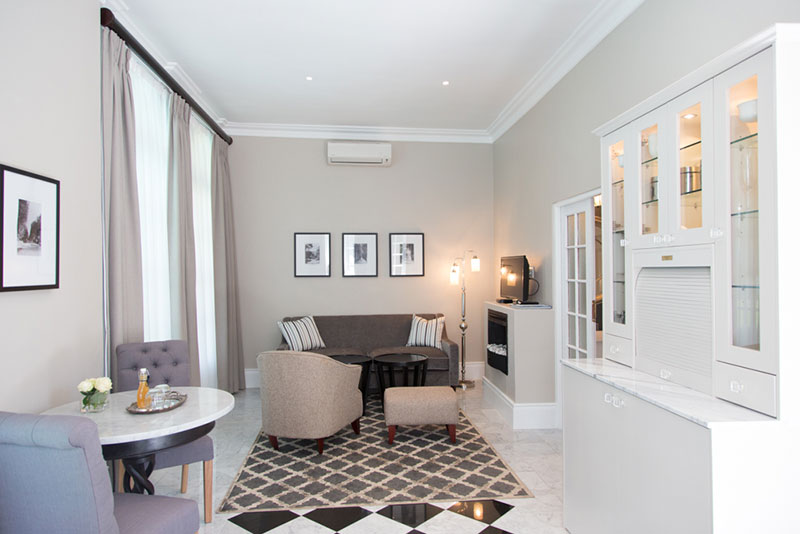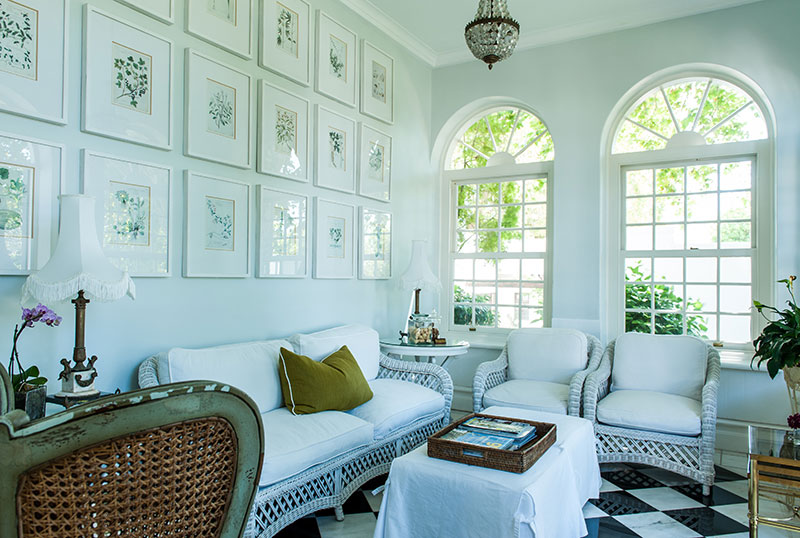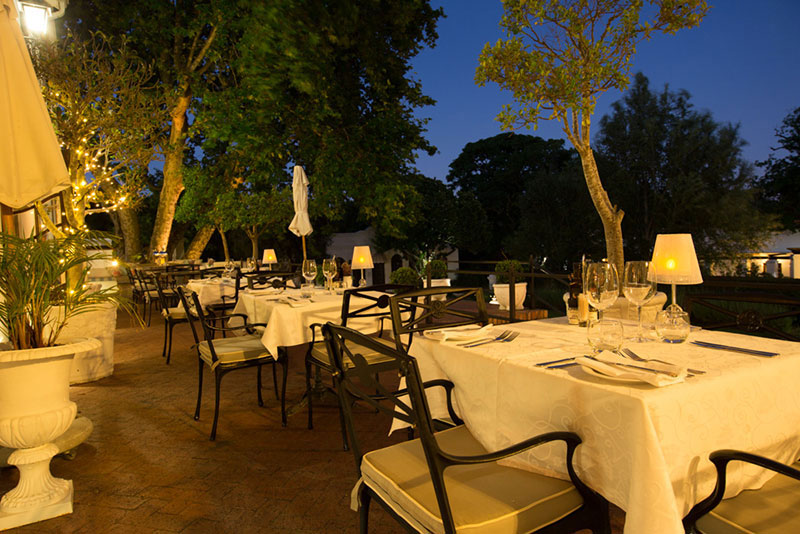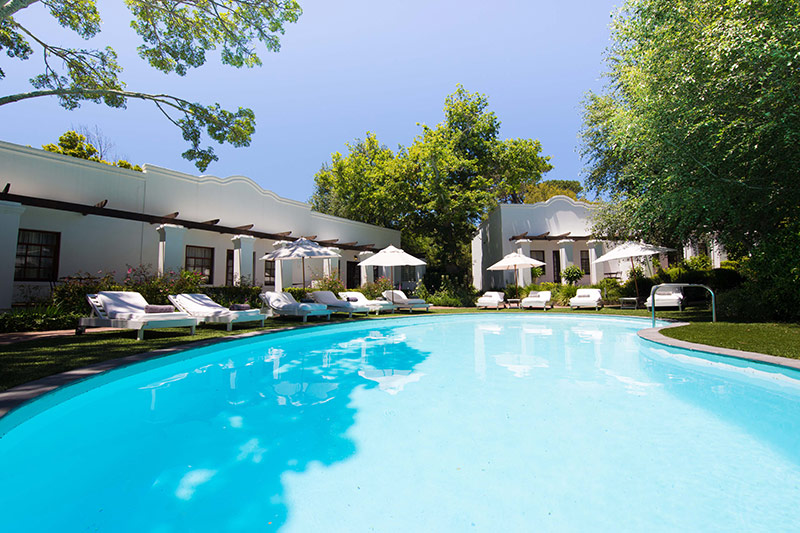 The 
Perfect
Location
Set against the backdrop of Table Mountain in 5000m²  of simply magnificent park-like gardens, the 5 stars graded Andros Deluxe Boutique Hotel is a truly gracious Cape Colonial homestead, originally built in 1908 and designed by Sir Herbert Baker. 

Ideally located in Claremont, one of Cape Town's beautiful Southern Suburbs, the property is quite literally a 5-minute drive from the world-renowned Kirstenbosch Gardens and iconic Newlands Rugby and Cricket Stadiums.  Also, a similarly short distance away are the many financial sector corporate offices and Cavendish Square with its fantastic selection of upmarket Boutiques, Restaurants, and shops.
The Andros Deluxe Boutique Hotel offers 4 Classic rooms, 8 Deluxe Rooms, 2 Garden Suites, and 1 Executive Suite together with all of the facilities and luxuries typically expected from a luxury 5-star hotel.  These include a Platinum Award-winning Food and Beverage offering, an exceptionally well-stocked bar, wonderfully comfortable drawing rooms, and lounges, luxury conference facilities, a gymnasium & sauna, beauty salon, swimming pool, in-room dining, flat-screen tvs with 50 channels, complimentary Wi-Fi access throughout the property, complimentary sherry, port and fine South African brandy selection in our drawing-room, minibars and air conditioning in all rooms.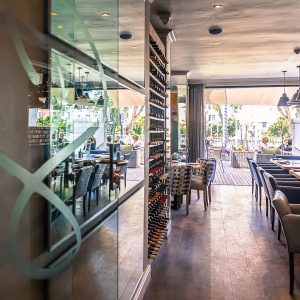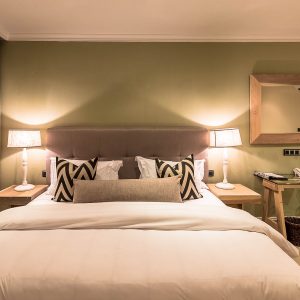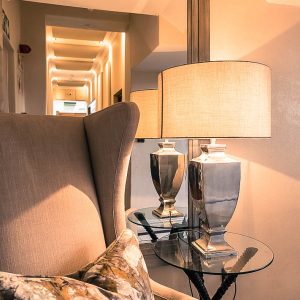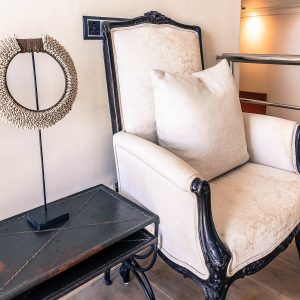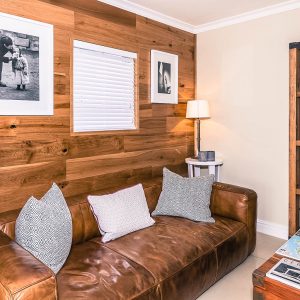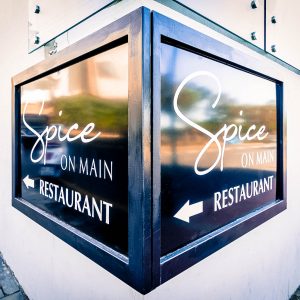 Time stands still as they welcome you into a luxurious and exclusive private setting, allowing you space and time to savour every moment of your stay.
Whether you're visiting pre- or post-cruise, your comfort is their priority. Their many value-added services will enhance every minute of your stay, whether it is pampering or re-invigoration in the wellness centre, delighting your palate in the award-winning bistro, just sipping on a well-deserved refreshment on the welcoming deck, or perhaps taking some guidance on the local attractions from their friendly staff – your everyday fulfilment is their commitment.
Retreat to a cocoon of comfort with natural fabrics and earth tones in the luxury en suite rooms. Enjoy spacious bathrooms with large showers for your private indulgence. Twin basins. Heated towel rails. Here they believe in the detail.
Choose a view: Waterfront or Mountain? The quiet hillside suites, each with their private plunge pool, look onto Signal Hill – the "rump" of the fabled Lion's Head mountain.
The al fresco-styled eatery offers a casual and relaxed experience in the heart of Cape Town at the in-house, award-winning restaurant – Spice On Main.
Relish in breakfast, lunch, or dinner in our stylish and relaxed venue with contemporary decor and spectacular atmosphere. 
The culinary team creates unique dishes that pair perfectly with a carefully curated wine list in a simple but sophisticated presentation style, using the best of local ingredients. 
Spice On Main also features a seasonal 3-course menu offering, replete with sustainably sourced local ingredients and presented in a fine dining style. Old favorites re-hashed in a new style and some innovative presentations to both the eye and the palate.
South Africa - Cape Town - Camps Bay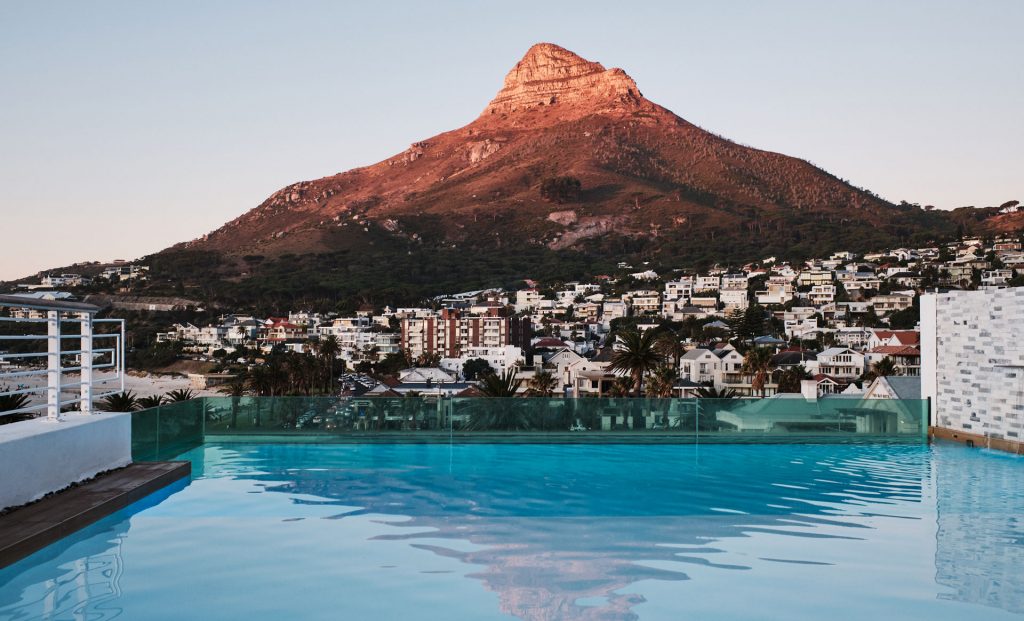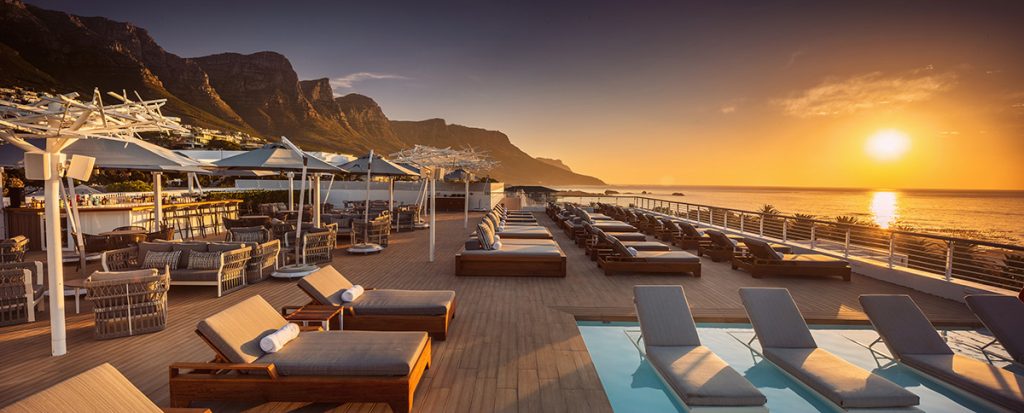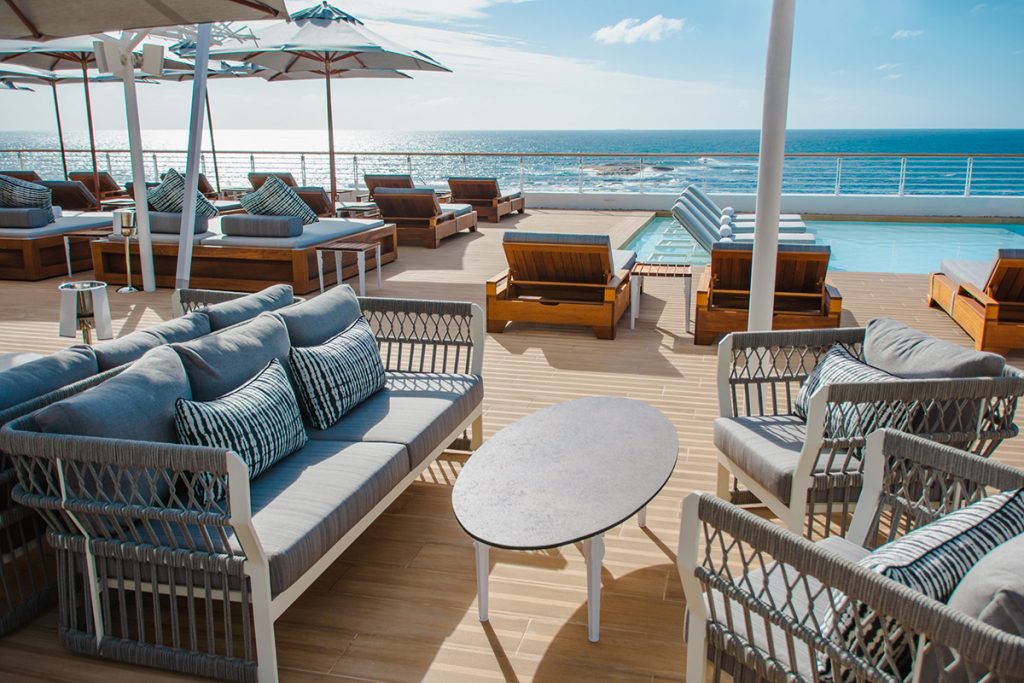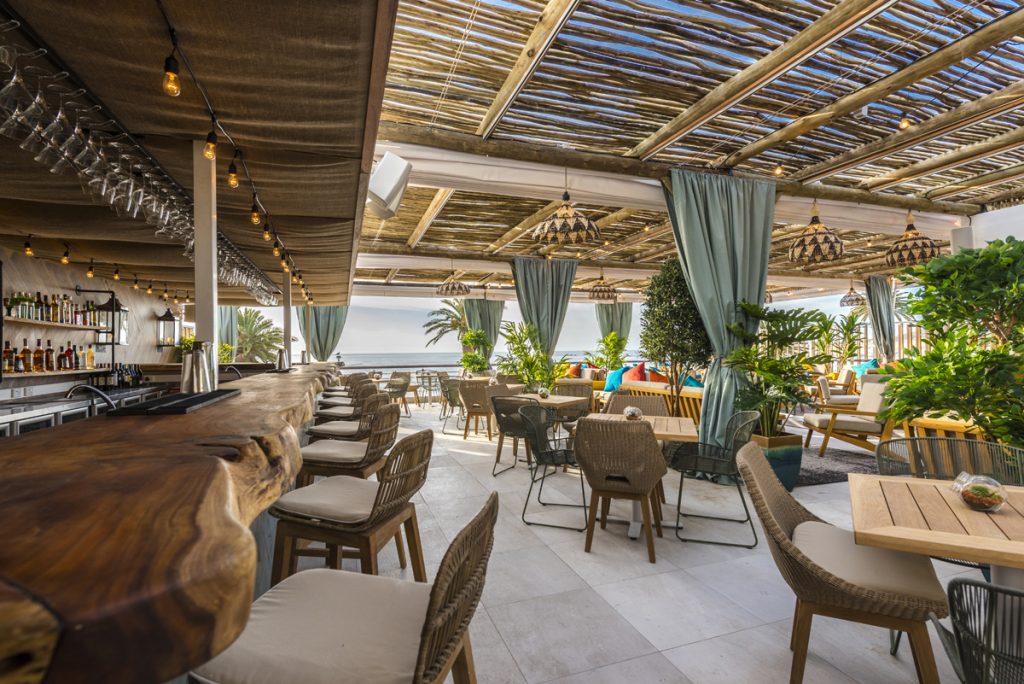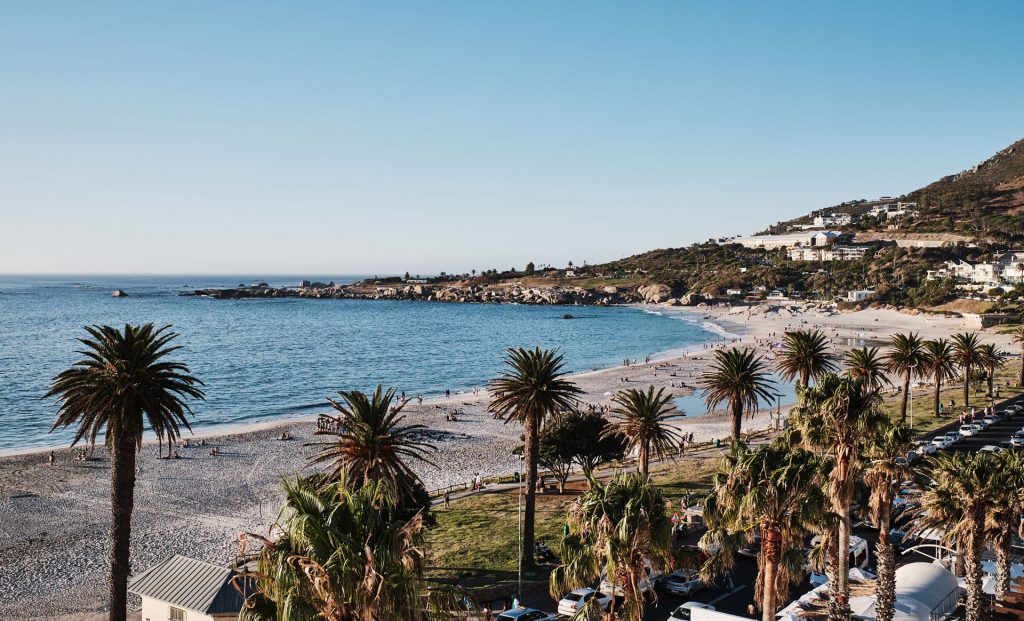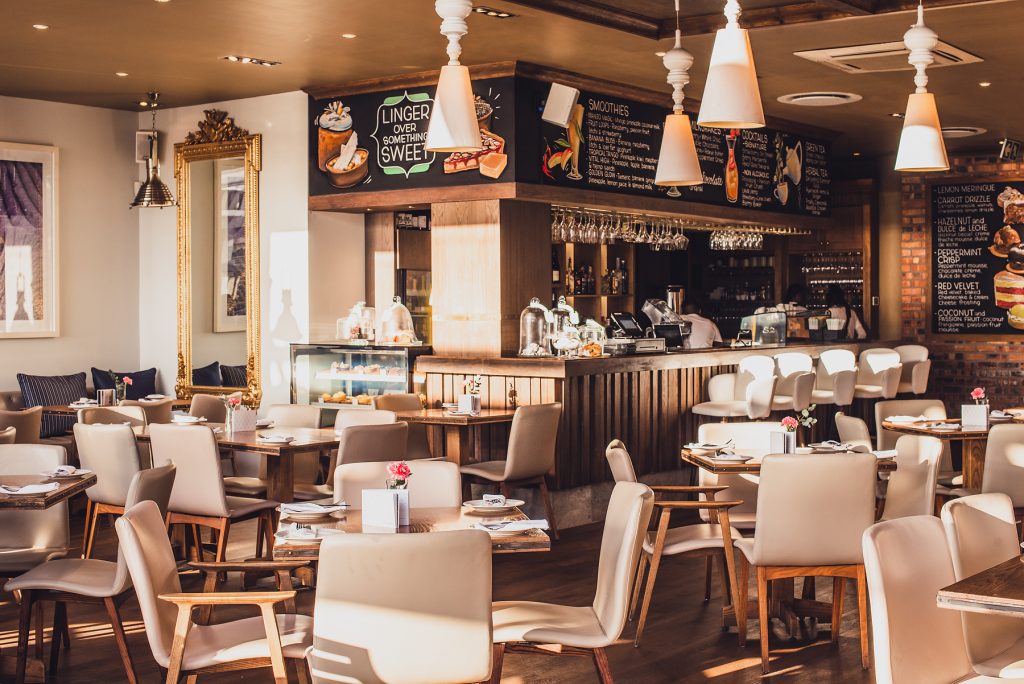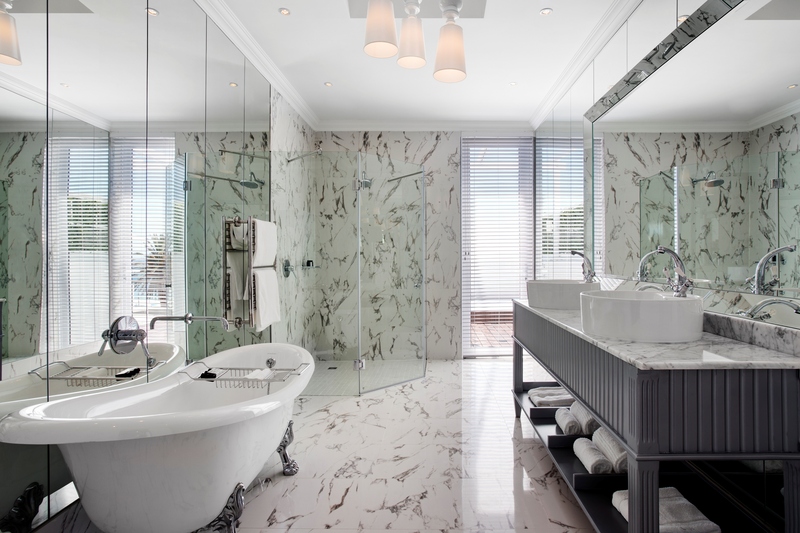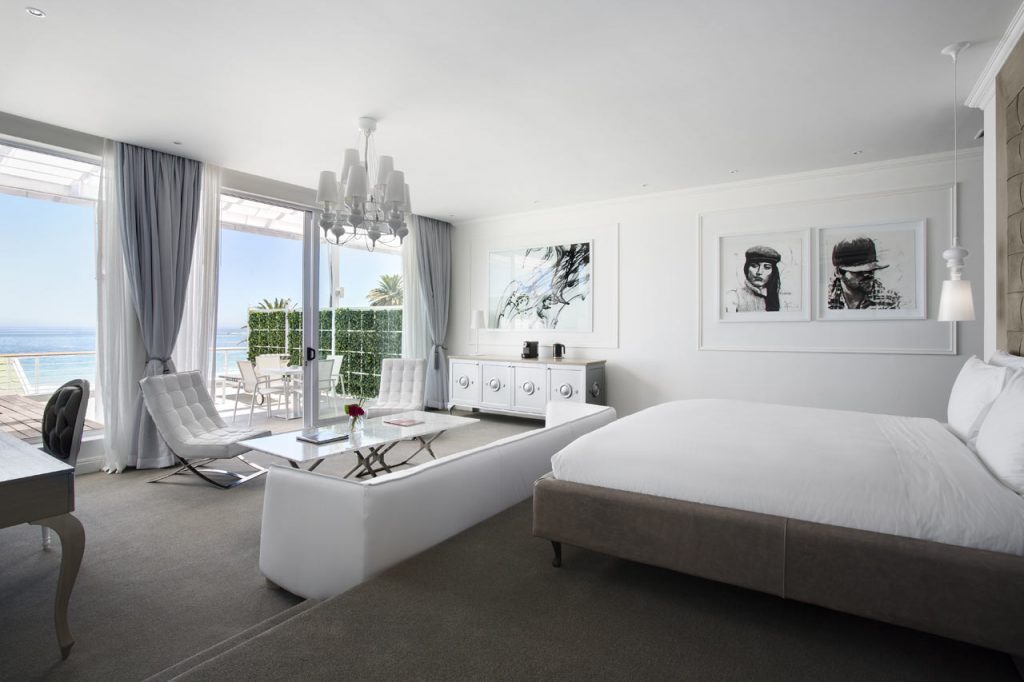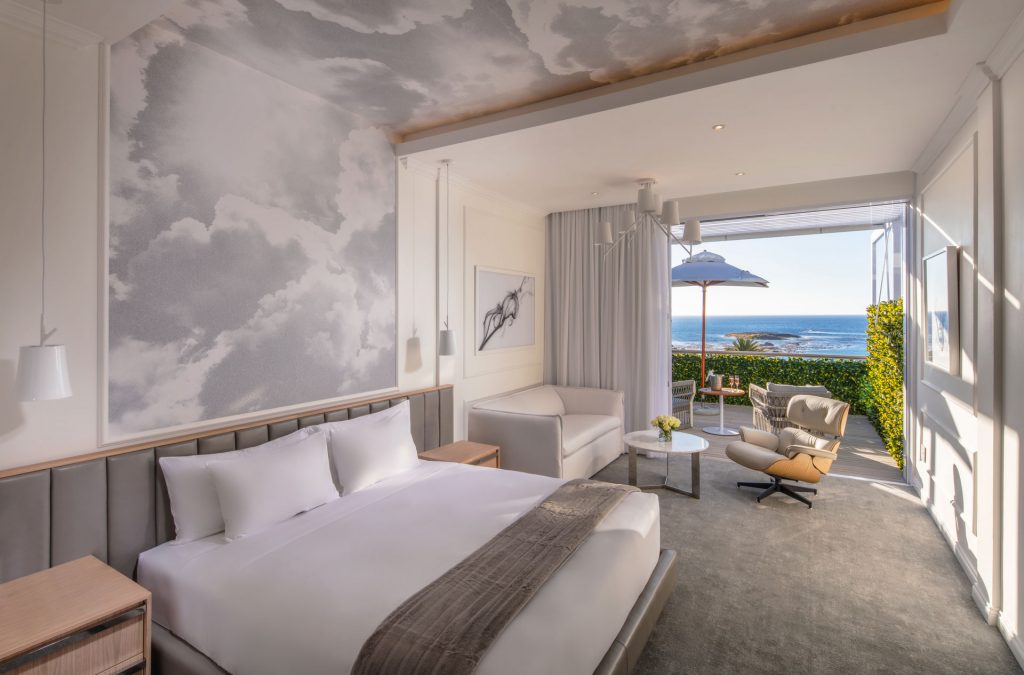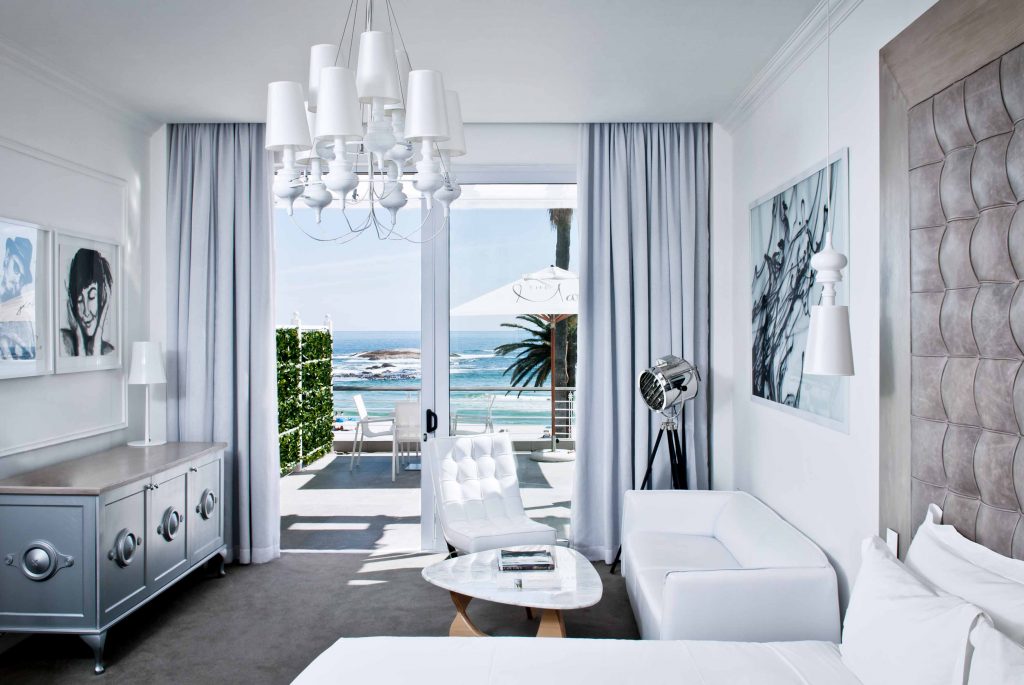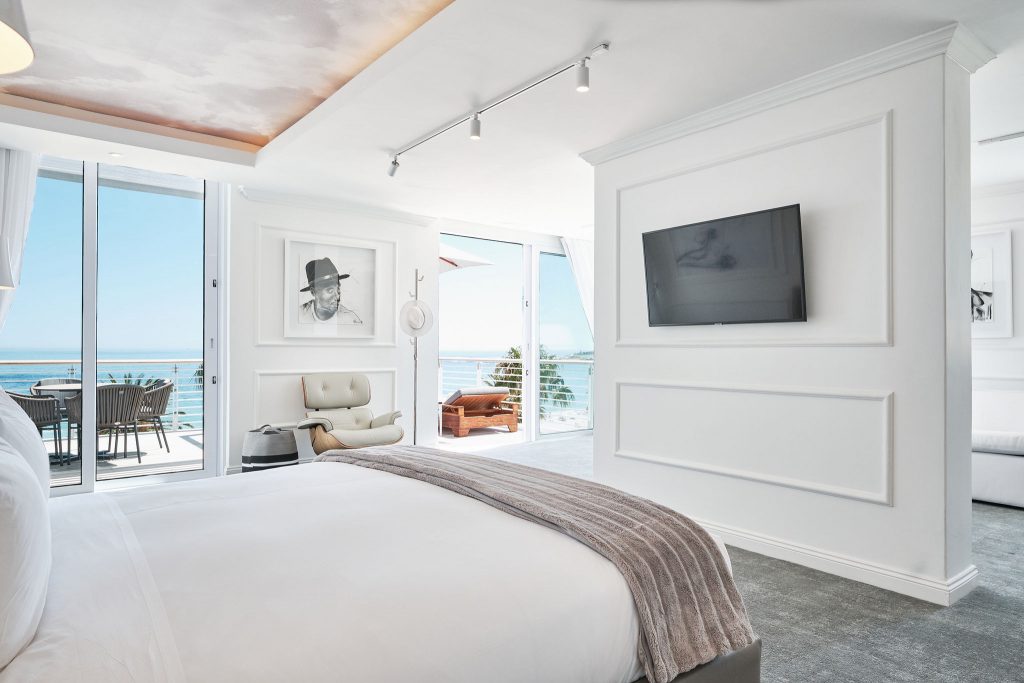 breathtaking views in the heart of Camps Bay
Camps Bay, under the Twelve Apostles mountain range, is a chic suburb on the trendy Atlantic Seaboard. Sidewalk cafes, bars, and a casual, relaxed atmosphere make this spot a beachcomber's paradise; while the sparkling nightlife attracts the young and the young at heart. It's a mere seven minutes from the center of Cape Town, one of the world's most beautiful cities.
Camps Bay gives its name to one of the city's largest and most picturesque beaches.
The Marly, a 38-room, five-star boutique hotel in Camps Bay, Cape Town, takes its name from Chateau de Marly, built in the 17th Century for the leisure activities of Louis XIV and his family, says it all. It's a real five-star showpiece with a contemporary beach ambiance.
Elaborate mirrors of varying shapes and sizes reflect the uninterrupted ocean and mountain views. It is Camps Bay luxury accommodation at its finest.
Introducing Baptiste – The Marly's exclusive rooftop pool, bar, and lounge. Get better acquainted with the Camps Bay lifestyle with a cocktail in hand, surrounded by breath-taking 360° views of the Atlantic Ocean and Twelve Apostles mountains, or relax poolside with a contemporary poolside food & drinks menu.
Chinchilla is an exclusive rooftop venue and the first of its kind in Camps Bay. Touted as the location for both the discerning diner and the sundowner set, Chinchilla rooftop café & bar is set to simmer this summer –with the view being the only distraction from the food, music, and vibe. The Marly guests have an exclusive entrance to the rooftop café & bar.
Inviting. Intimate. Enchanting.
Experience the very best that South Africa has to offer when visiting Ellerman House. Surround yourself with national treasures, exceptional flavors, uninterrupted views, sweet sounds, and a refined atmosphere with sincere hospitality. With only 13 bedrooms and 2 private contemporary villas, we excel at offering our guests an intuitive and understated level of service.
Enjoy the Spa, Contemporary Art Gallery, Wine Gallery, wine and Champagne cellar, brandy lounge, BAR ROC, library, dining rooms, lounges, guest pantry, solar-heated swimming pool, fitness center, and cascading terraces during your stay.
Celebrating over 25 years of excellence, Ellerman House encapsulates the grandeur of a bygone era while embracing all modern life's creature comforts.
With only 13 individually-styled bedrooms, attention to detail and personalized service reigns supreme.
Ellerman House sets the benchmark in service excellence, luxury, and refined living in Cape Town while giving visitors the feeling of welcoming home space. In fact, you may never want to leave. They have 13 individually-styled rooms, each with its own personality. No matter which room you choose, you are promised a perfect night's rest.
Transfers – Whether you are coming or going, they have got you covered. All arrival and departure transfers from Cape Town International Airport and closer. Oh yes, you can also stay connected with their onboard WIFI.
Breakfast –  Best eggs benedict in town, homemade jams and preserves, their pastry chef's world-famous Granola, and more – every morning.
Drinks –  Any drink that you could lay your lips on. Top shelf spirits to virgin mojitos. Except for the wine and Champagne – that's too special to give away.
Wine Tasting We lied about the wine, you get a few sips here – every afternoon, with the sommelier. Careful, you might learn something.
Mini-Bar –  Nothing "mini" about this bar. Snacks from Africa and full of bottles of craft spirits for your enjoyment.
Sunset Experience –  Cocktails and canapés and a South African craft gin trolley to die for. All on the middle terrace, every single sunset.
Private Chef –  You heard right, their private Villas come with a private chef.
Art Tours –  The extensive Ellerman House Art Collection, as presented by their very own in-house art guide.
South Africa - Cape Town - Camps Bay
ALL-SUITE BOUTIQUE HOTEL CAMPS BAY BEACHFRONT
South Beach, a boutique hotel situated in Camps Bay, offers award winning 5-star luxury accommodation and is situated less than 50m from the world-famous Camps Bay beachfront and the internationally recognized Blue Flag beach.
With its Miami-inspired look and feel, South Beach offers the perfect blend of self-catering accommodation in a hotel, allowing you to enjoy the best of both worlds.
All suites are sea-facing and range from 41m2 to 107m2 and include either a balcony or private patio area, and the exclusive use of two swimming pools.
There is a private gym, a guest laundry, complimentary bicycles, and many other services and facilities.
Serviced daily, all suites include a fully equipped kitchen, mini bar, and coffee machine.
Your refrigerator is stocked daily with a complimentary selection of breakfast items whilst freshly baked croissants and baguettes are delivered to your door allowing you to uniquely enjoy breakfast in the privacy of your own suite.
50m from the exciting and vibrant Camps Bay beachfront, South Beach could hardly be located in a better position for the discerning guest during their Cape Town stay.
All of the properties in the Blue Collection are within easy walking distance to some of the best restaurants and bars, yet only a short drive to some of Cape Town's famous attractions and hot spots.
Stylish and spacious, next to the city bowl
Situated in the uber-trendy De Waterkant area, The Capital Mirage gives you the ideal opportunity to enjoy the incomparable Cape Town lifestyle.
And if the Instagrammable views of Table Mountain and the city skyline aren't enough, you're only a few minutes away from the V&A Waterfront, the Cape Quarter, Seapoint, and many other attractions that have helped make Cape Town the best city in the world for 4 years running.
If a night out on the town isn't quite your speed, you can always enjoy the seasonal splash pool or Snooker Lounge.
If you fancy dinner, we have two independent site restaurants, or room service if you'd prefer to put your feet up in one of these luxury hotel rooms or apartments.
Cape Town truly has it all. And the only thing The Capital Mirage can't give you is enough time to enjoy it all.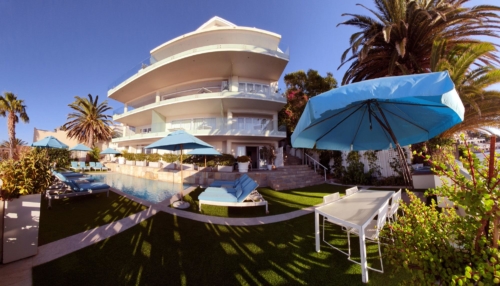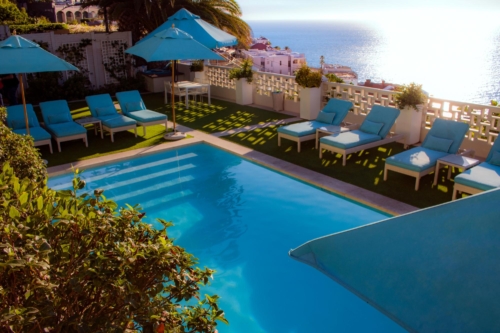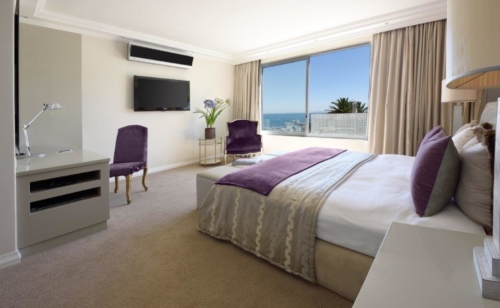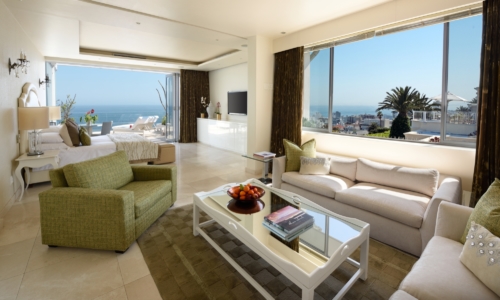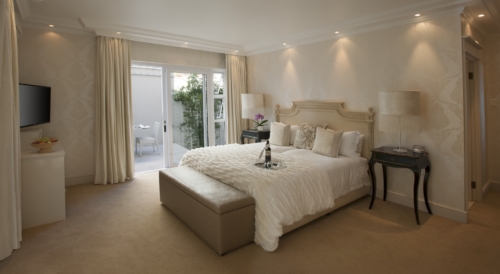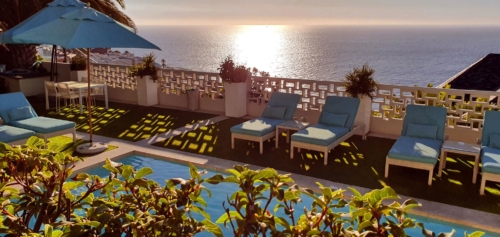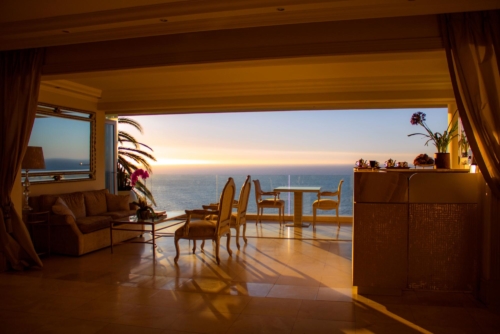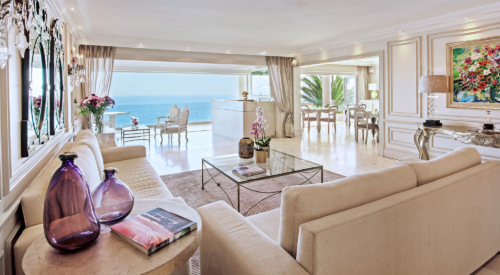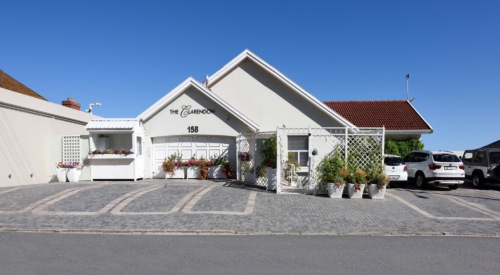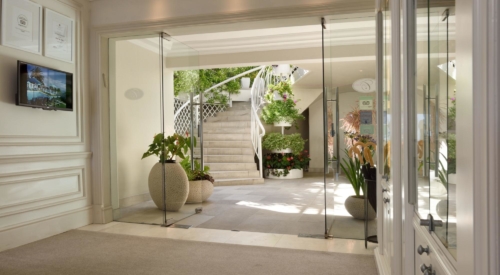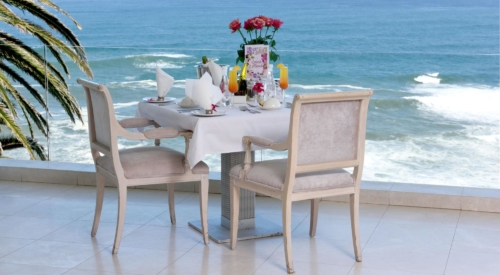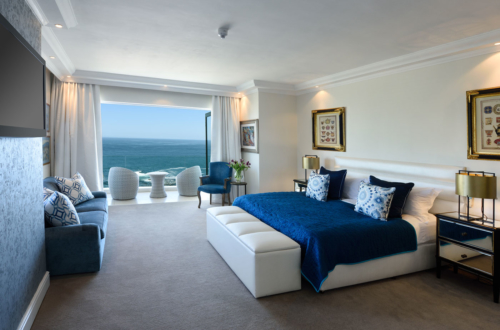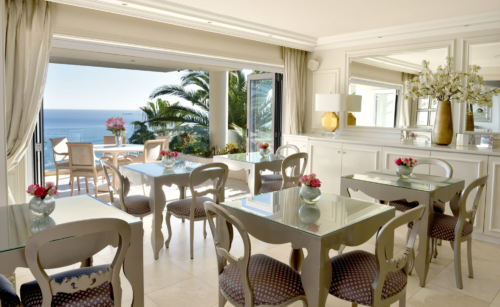 The Clarendon, Bantry Bay, isn't a hotel that shouts
It whispers, rewards, relaxes, and enchants. You know a boutique hotel is doing things right when half the people at the sunny breakfast tables are all return guests.
Once you've personally experienced the sweeping sea views, the warm 5-Star hospitality, the perfect wind-free location, and the intimate luxurious charm of the Clarendon, you'll find it difficult to stay anywhere else in Cape Town.
It attracts a clientele that appreciates the effortless elegance, the understated luxury, the personal touches, and the clockwork efficiency of a hotel that knows exactly how to please their guests and keep surprising them.
They're discreet global honeymooners looking for a low-profile hideaway. They're international empty-nesters looking for a quiet, pampered break. And they're visiting celebrities looking for some time out of the spotlight and in the sun ( with a separate dedicated entrance, exclusive zone, and perfect confidentiality).
Most rooms, all suites, superior, and Clarendon have sun-drenched balconies and spectacular sea views over the picturesque Bantry Bay and beyond. They are immaculately appointed, contemporary styled, and all that you would need for a stress-free, experience-rich stay.
Nestled peacefully along the peninsula of one of the world's most spectacular settings, The Clarendon Bantry Bay is a 5 Star fusion of pure sophistication and beachside charm. An unimpeachable enclave of tranquility, privacy, and beauty.
Find your place amidst the turquoise bays and sparkling shores and enjoy the promise of utter contentment.
Shielded from the wind and within minutes to the V & A Waterfront, Table Mountain, Camps Bay, and Clifton beaches, the cosmopolitan city center, and Soho-inspired shops and restaurants.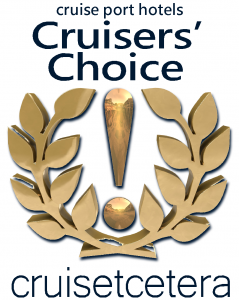 Be seduced by scenic grandeur
A panorama of majestic mountains, shimmering lakes, dazzling beaches, and azure waters of the Atlantic Ocean.
Situated on the warm False Bay coast, a comfortably elegant base from which to explore the interesting and beautiful Cape Peninsula and Winelands, Colona Castle is within easy reach of the airport and Cape Town city center. A golfers paradise with more than 4 world-class Golf courses in the vicinity.
Colona Castle is a magical Luxury Boutique Hotel of great quality with 5 Full Suites and 3 Bedroom suites, which can be utilized for honeymoons,  for small incentives groups, Golf groups, for special guests or families, or simply to charm inquisitive and discerning visitors with exceptional hospitality, personal service, haute cuisine …
For discerning clients who wish to distance themselves from the "hustle and bustle" of a city and stay in a quieter place, but have easy access to all places of interest in and around Cape Town, Colona Castle is a magical place, always appreciated by all visitors who enjoy the surroundings and the inspiration it affords them.
A position at the epicenter of greater Cape Town allows easy access to Table Mountain, the penguin colony at Boulders Beach, Cape Point Nature Reserve, the Waterfront, and the Winelands. Attractions include whale watching, world-class golf, and water-sports.
Gracing the mountainside above a tranquil Lake District on the warmer False Bay coastline, Colona Castle, graded 5-Star, is a splendid Mediterranean retreat from which to explore fascinating Cape Town and environs, offering character, exclusivity, and infinite charm.  Majestic panoramic views stretch from Table Mountain across the Peninsula and Winelands to False Bay and the South Atlantic Ocean.
All the Suites and interiors have high-quality furnishings with treasured antiques and objets d'art collected over many years. Five sumptuous Suites, one Family Suite, and two Superior Bedrooms cater for every comfort and convenience.
Sophisticated, Elegant, and Exclusive
Memorable experiences await at The Westin Cape Town. Enjoy exclusive rooms with unique views over the V&A Waterfront, Table Mountain, and the whole of Table Bay. 
Each of The Westin's 483 guest rooms and suites is elegantly appointed and boast the latest amenities for guests' total comfort and rejuvenation. The iconic Heavenly Beds ensure a sound slumber for a restorative and productive stay. The Westin is an unmatched meeting, conference, and banqueting venue with 19 unique spaces. It offers some of the largest and most sophisticated hotel conference and banqueting facilities in the city, as well as a direct connection to the CTICC. 
The hotel's personalized services make it effortless to provide a memorable experience for every invitee. The culinary diversity will also delight with a selection of elegant restaurants and bars on offer from theThirty7 Showkitchen to the Westin Club with its panoramic views on the 19th floor as well the outdoor Louis B's Terrace and indoor Raleigh's Lounge and Bar.
The location is perfectly close to the cruise terminal.
when you have a special request or can not find your hotel, you want a cheaper option or you have any questions? please contact us and we will send you a new top 3 based on your choice.
by e-mail: GERT@CRUISETCETERA.COM