Best cruise port hotels as picked and recommended by members of our groups: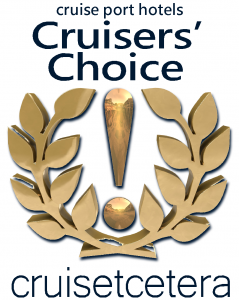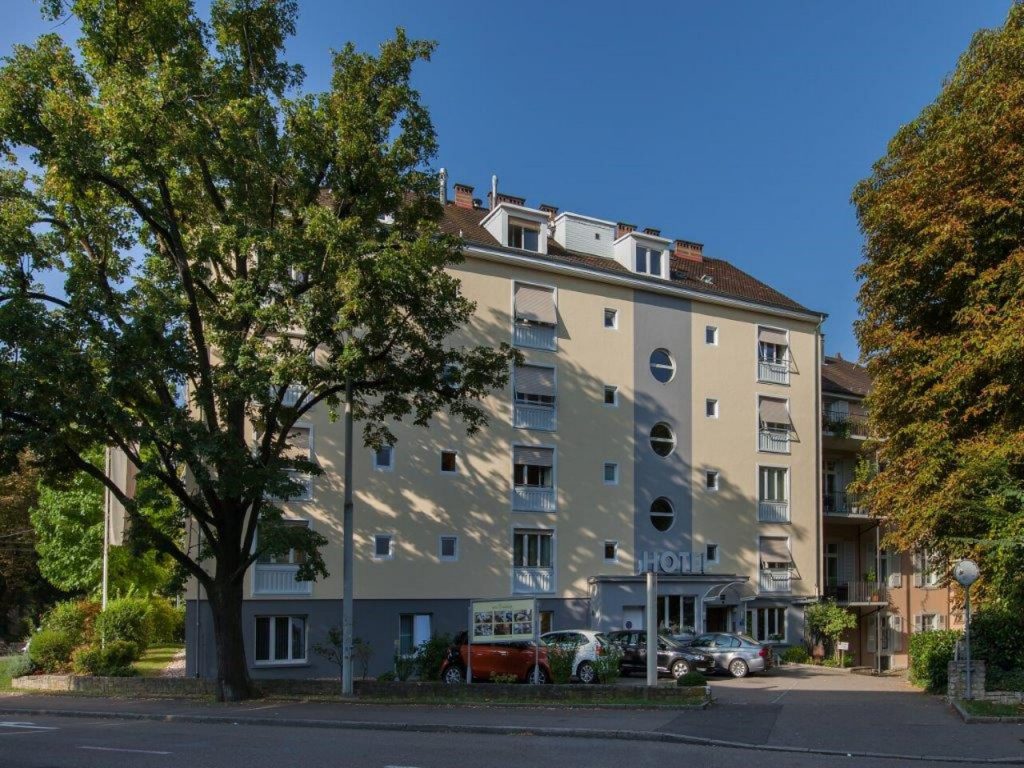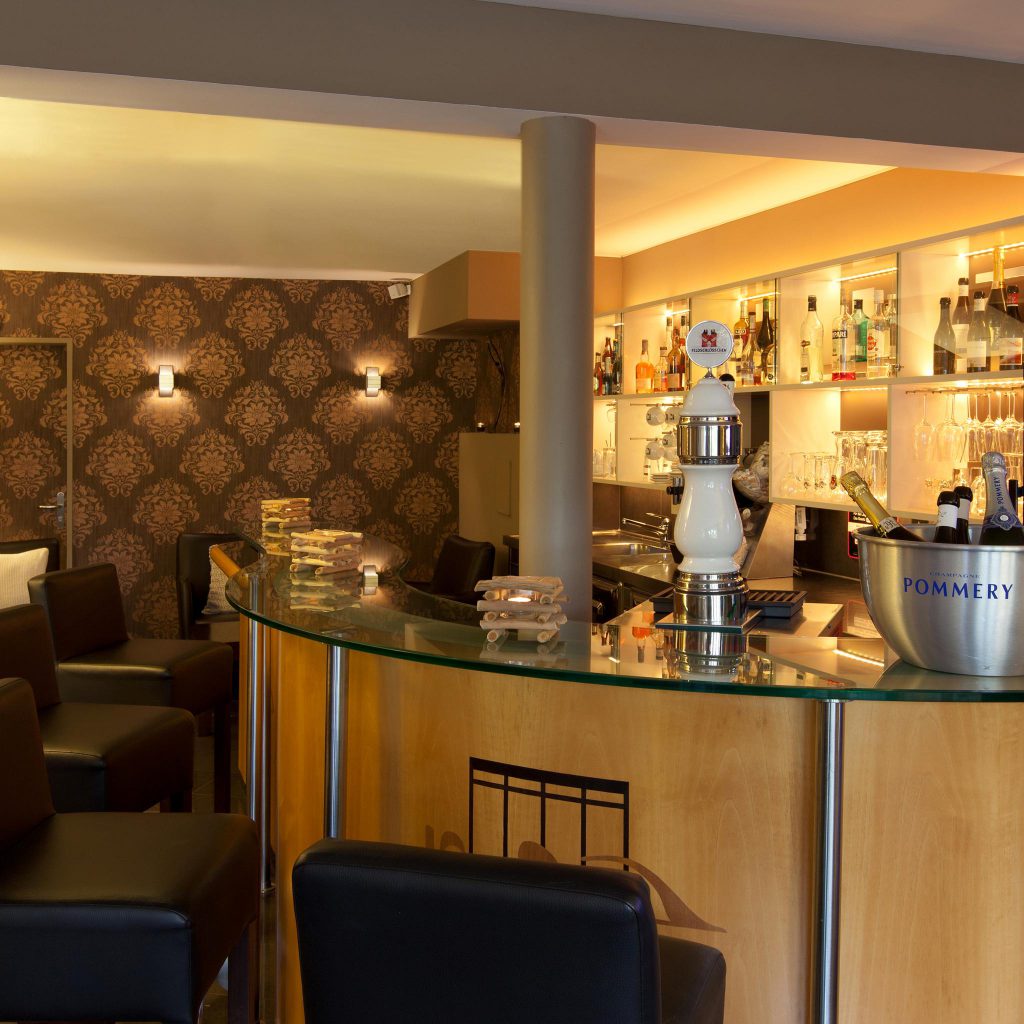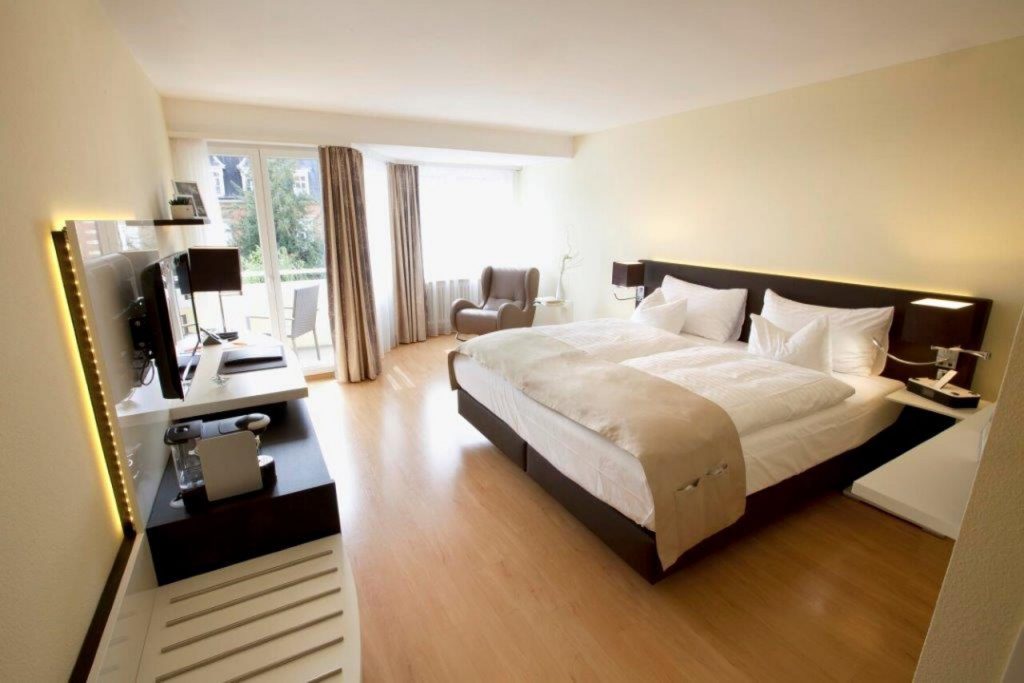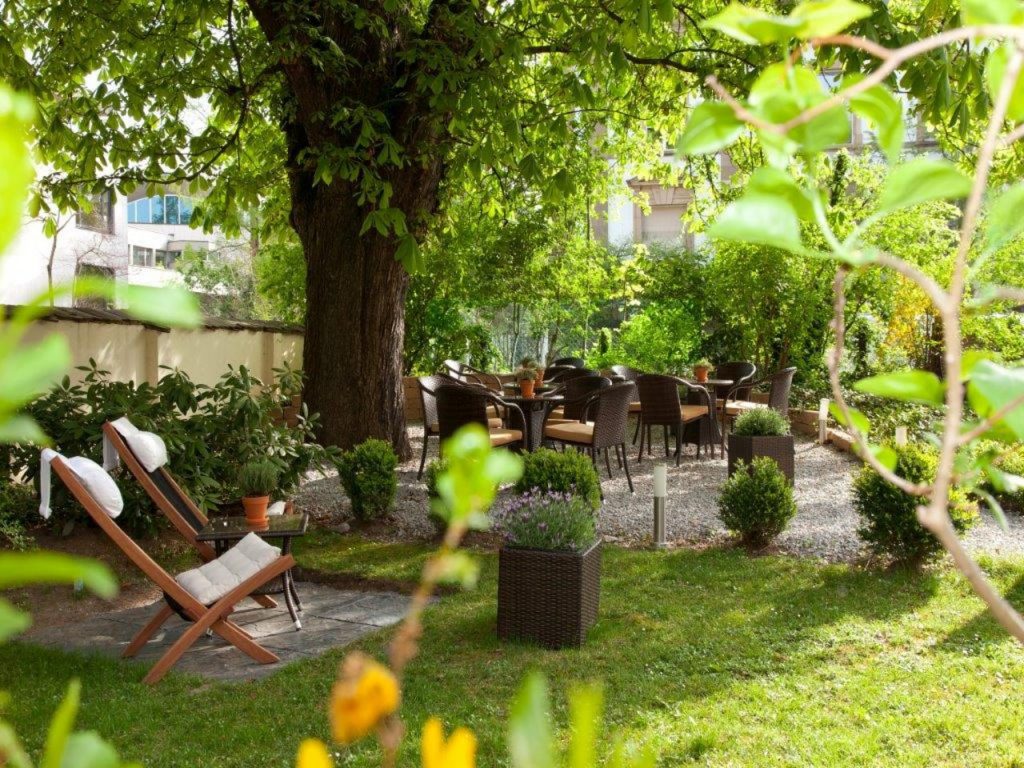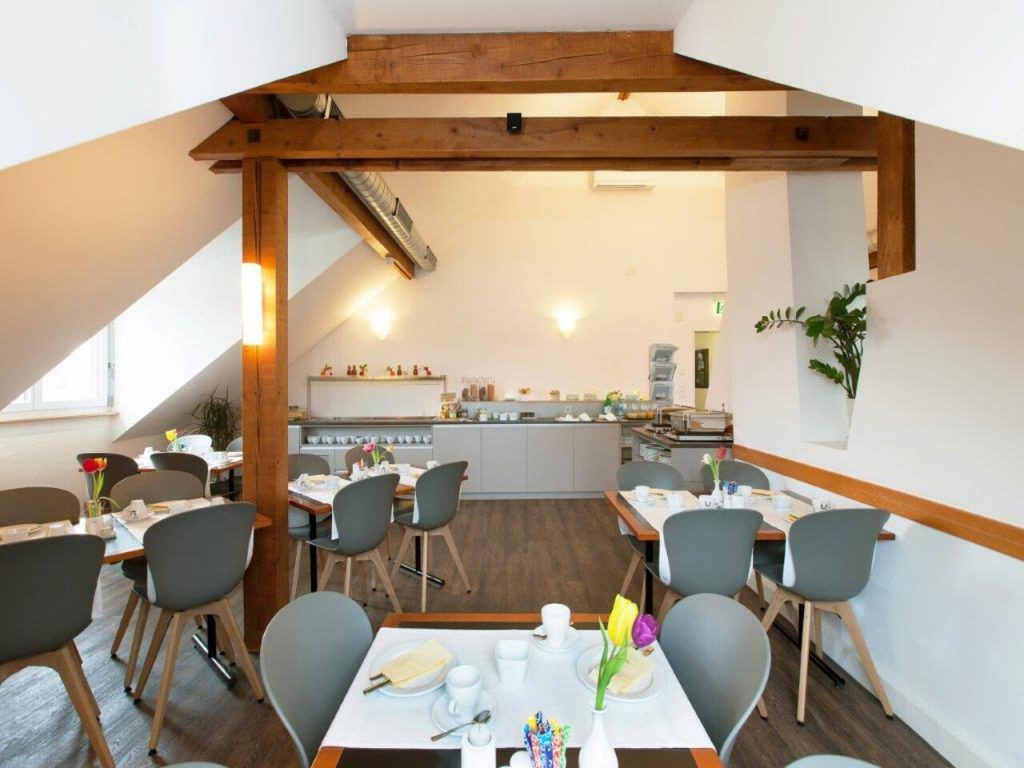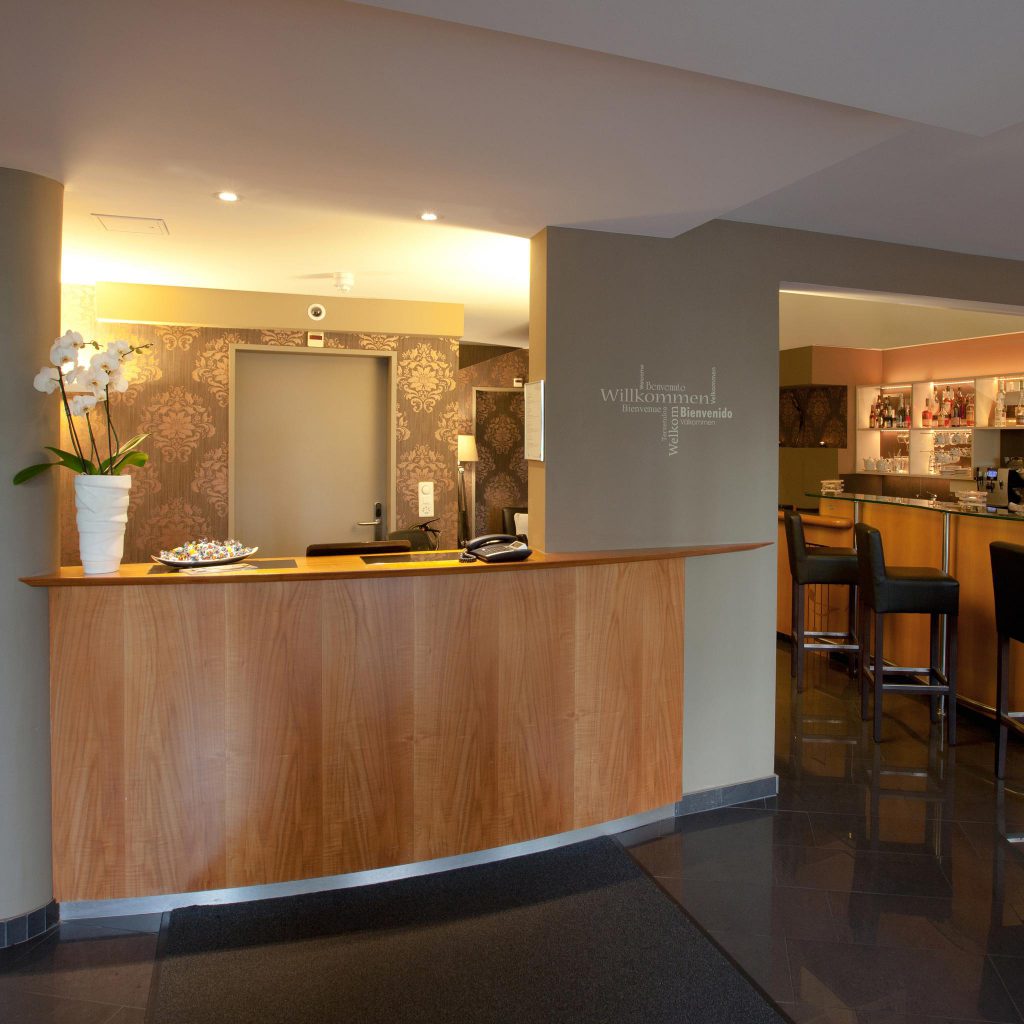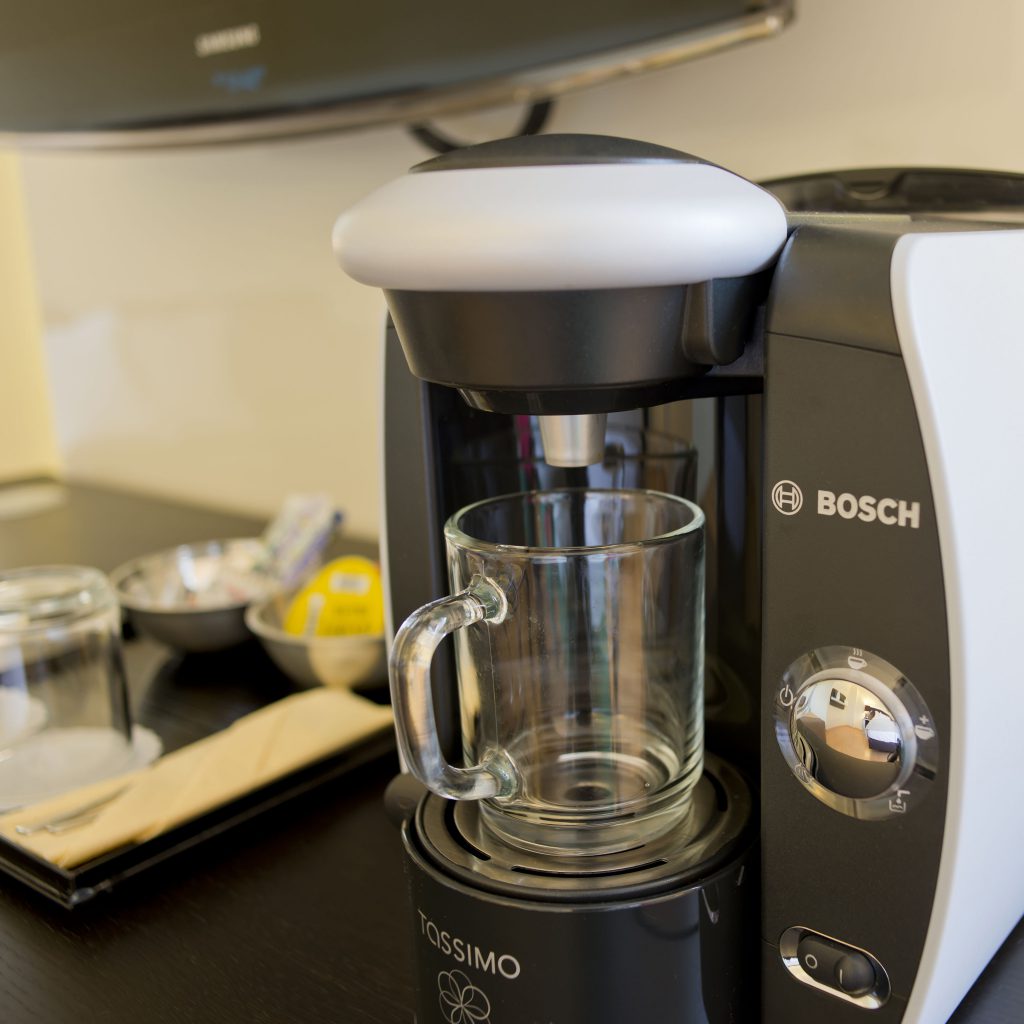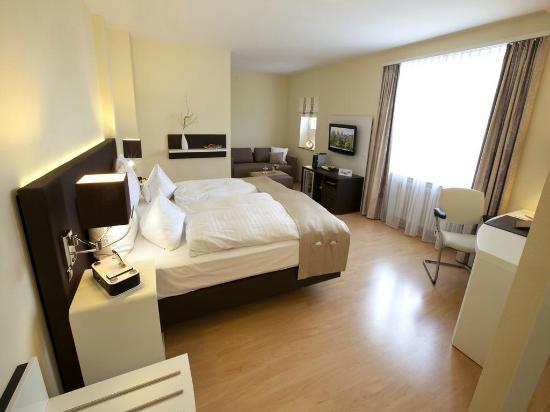 explore the charming city of Basel
Ruth E.:" We stayed at the Hotel Spalentor , right outside the gate to the old city. Wonderful location and about $20 for a cab to ship."
Tom T.:' We stayed at Hotel Spalentor before a Viking cruise and it was very clean and close to Oldtown."
Situated directly opposite from the historical Spalentor gate, Hotel Spalentor Basel awaits you with typical Swiss flair and four-star comfort. The warm hospitality and perfect service make this hotel home to tourists, business travelers, and families. Across from the botanical garden, steps away from the University of Basel and the city's theaters, museums, shops, and restaurants, the hotel's convenient location invites you to explore the charming city of Basel through its gastronomical, cultural, and historical magic.
This non-smoking hotel boasts of 40 air-conditioned rooms, equipped with exclusive furniture from Hülsta© .
The attractive hotel rates include internet-WiFi throughout the hotel, the hotel bicycles to rent during your stay (depending on availability), a coffee machine, and a DVD player. You benefit from your personal BaselCard, which you receive upon arrival and with which you can use Bus & Tram in Basel free of charge, and from attractive cultural and leisure offers throughout your stay.
They have developed out a protection concept for your safety and one of their employees.  Whether you're a discerning traveler, a couple in love enjoying a romantic getaway, friends visiting the city, or here prior to your cruise, the friendly staff is dedicated to making your stay comfortable.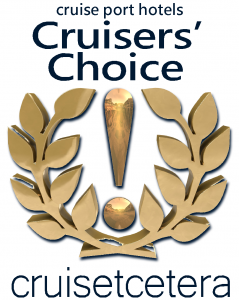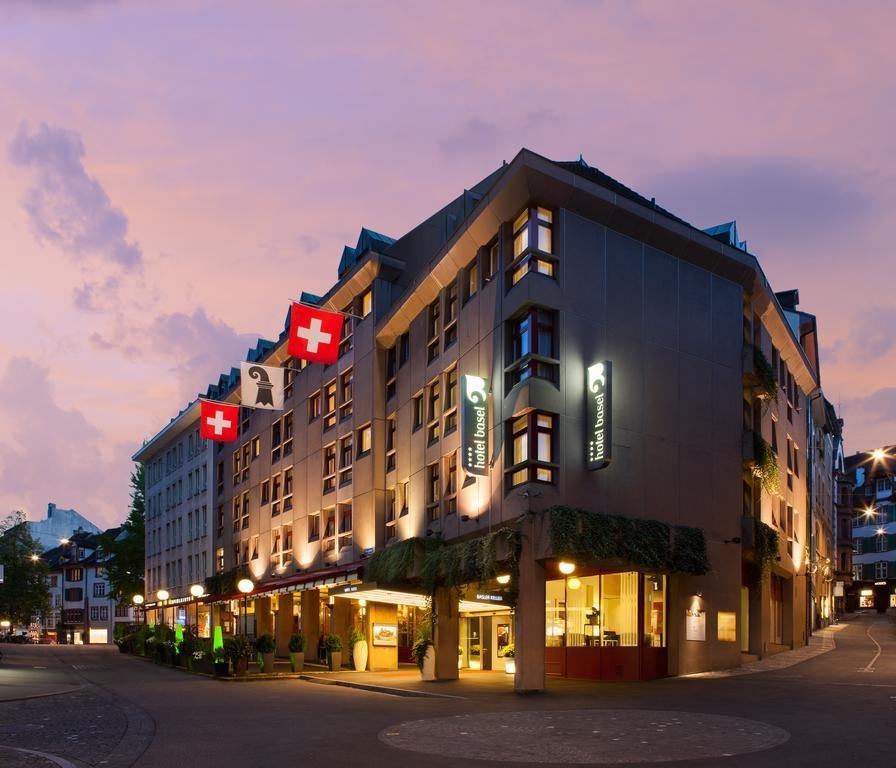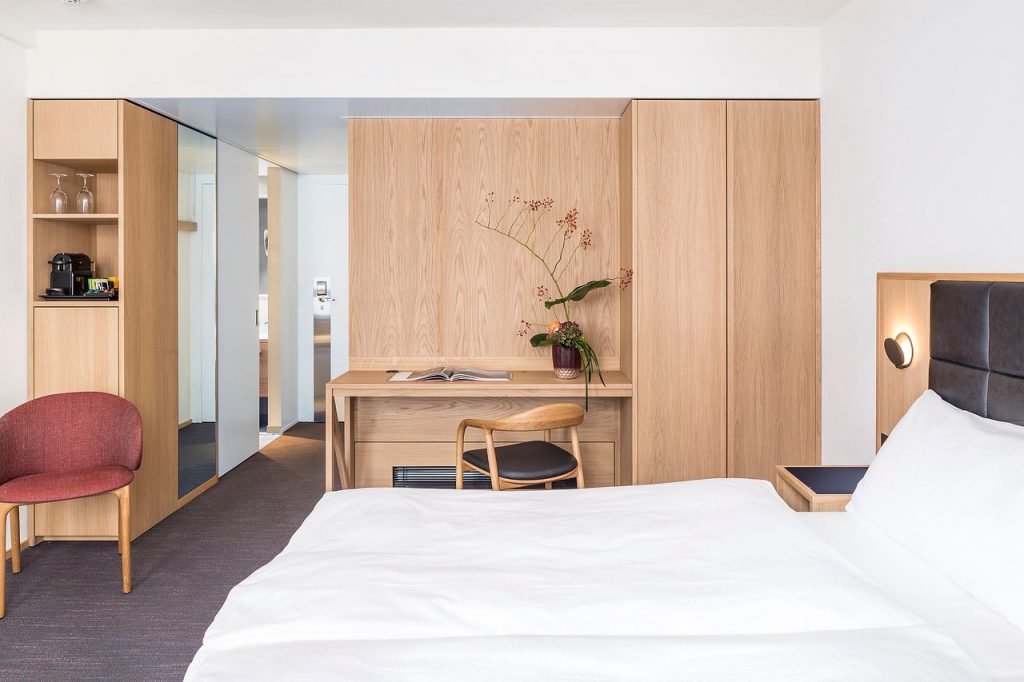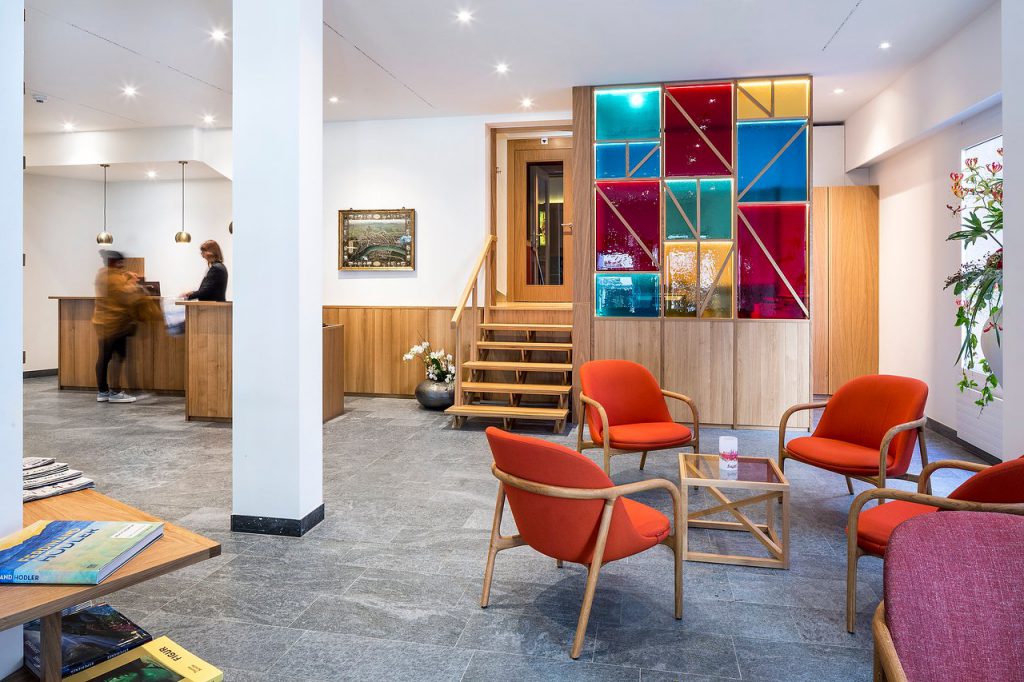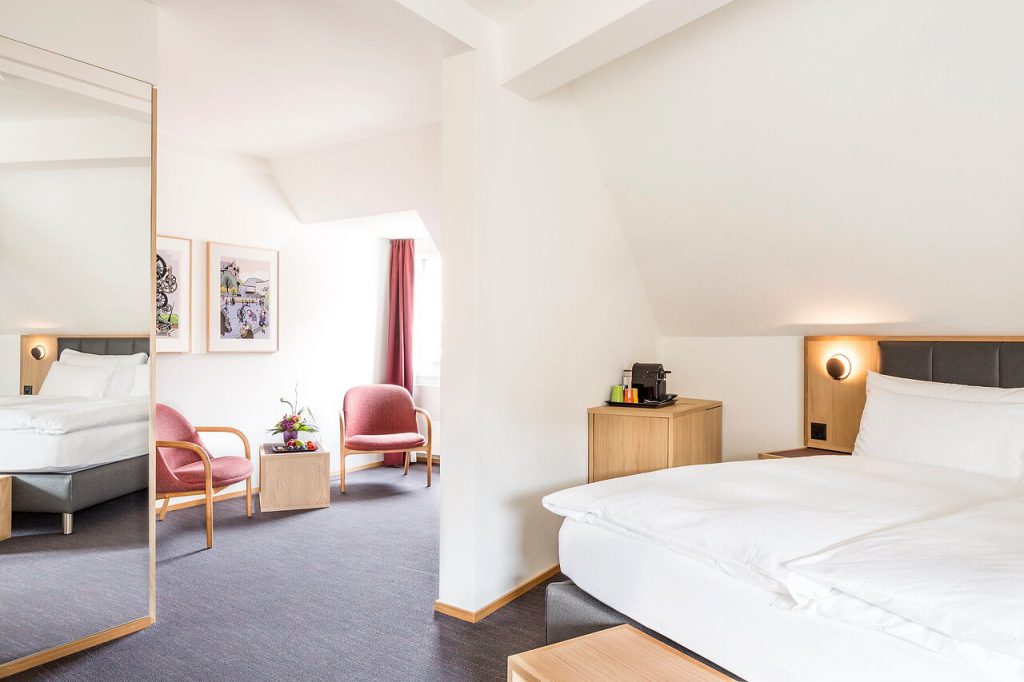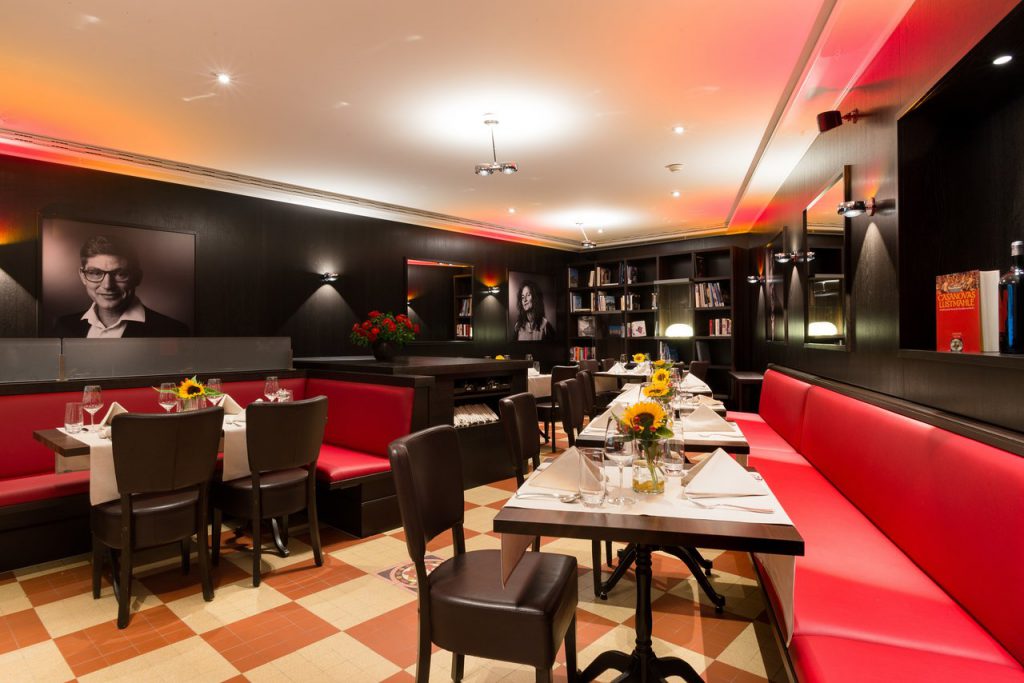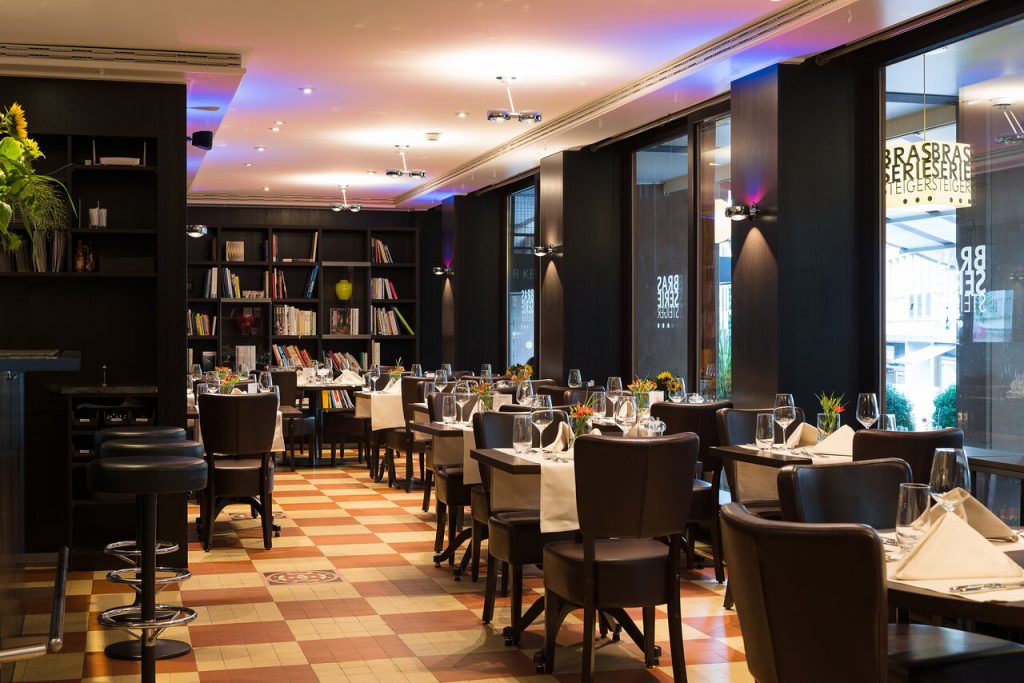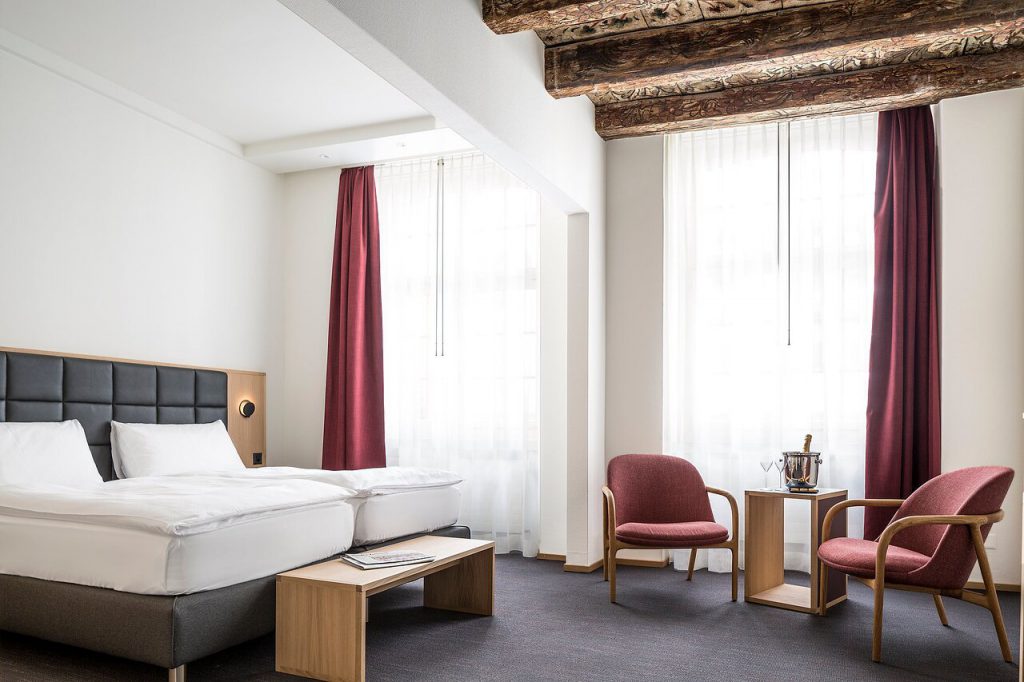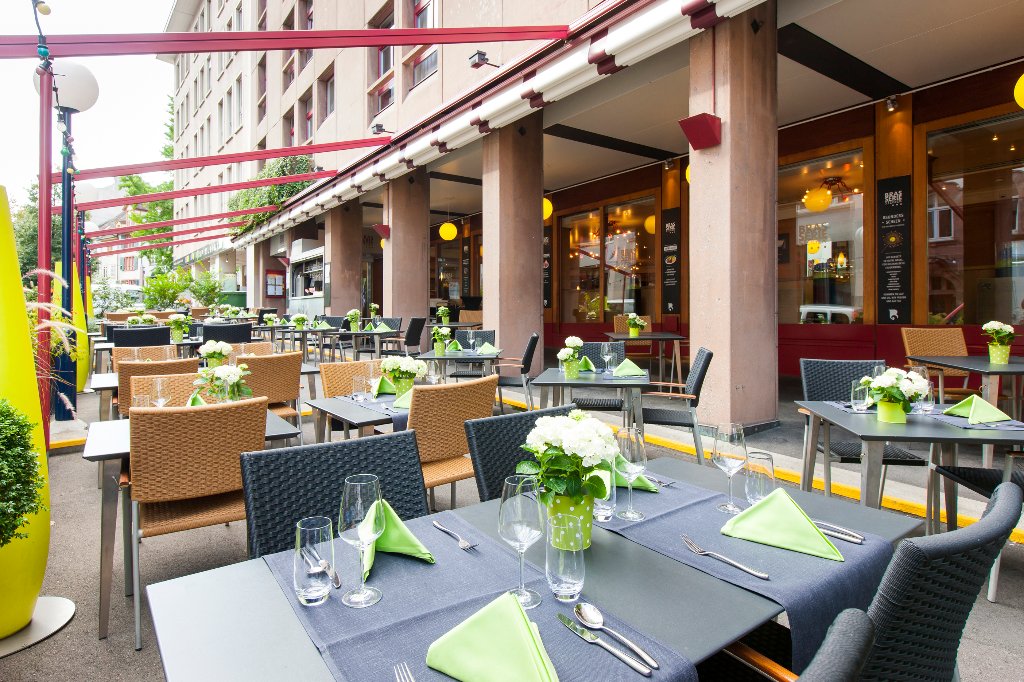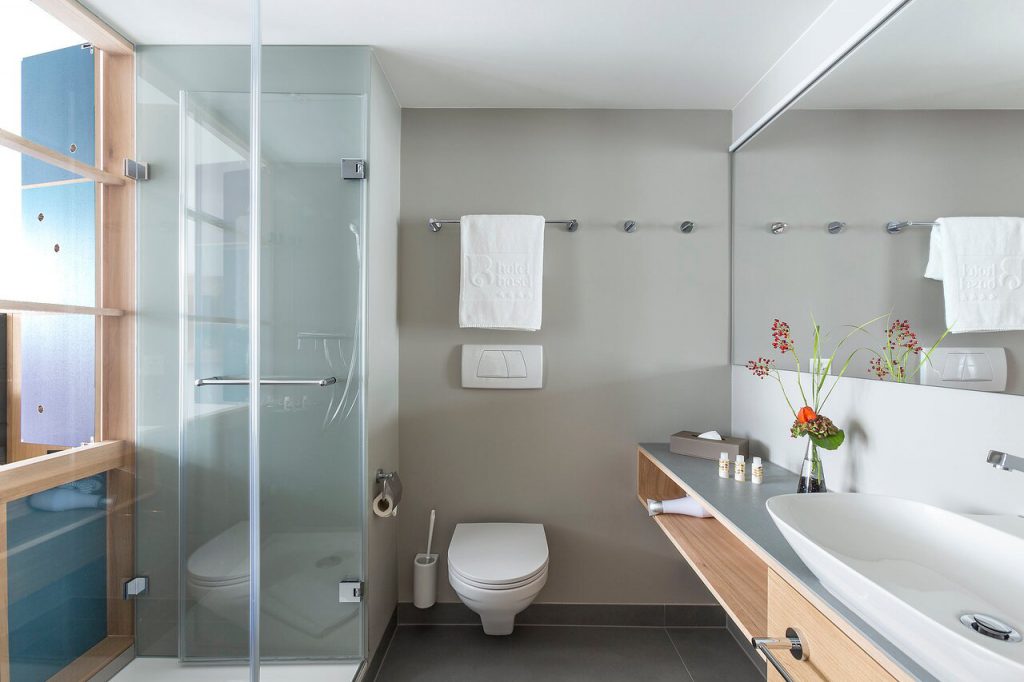 explore the charming city of Basel
Ah Soon N.:  "Try Basel Hotel right in the old town. Clean, spacious, and good breakfast. The price is reasonable and good service from reception to housekeeping. They give you a free pass to travel on tramps. Excellent locations for all touristic spots. Would stay there again in my next visit to Basel."
The personally owned and managed Hotel Basel is situated in a quiet yet central old town location. The pedestrian area with permitted access by car for hotel guests anytime. With 72 rooms furnished in a modern yet classic style, conference and event facilities, and two cozy restaurants.
This modern and urban hotel, located in the heart of beautiful Basel, houses an infrastructure with newly renovated rooms and offers everything the discerning guest desires.
Hotel Basel is situated in Basel's old city, surrounded by handsome historic buildings, and located just above Market Square (Marktplatz) and the town hall (Rathaus). Our central location in the pedestrian area allows you to enjoy Basel's sightseeing attractions or do some leisurely window-shopping on foot.
Cruisers, tourists, and families will enjoy the central location. Whether you want to enjoy the
theatre
, visit a 
museum
 or go on a 
shopping
 spree – you can easily walk to all the hot spots in no time.
They offer all guests shopping benefits in over 30 shops around the hotel.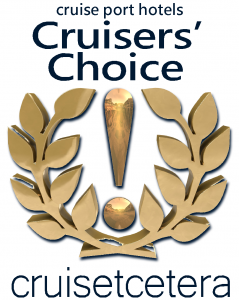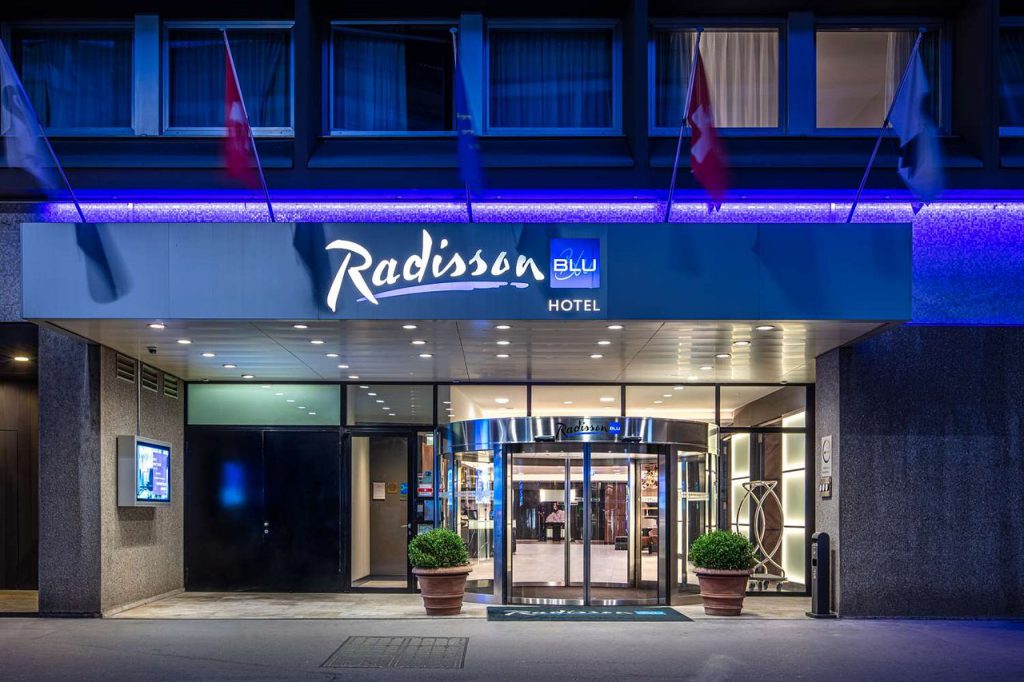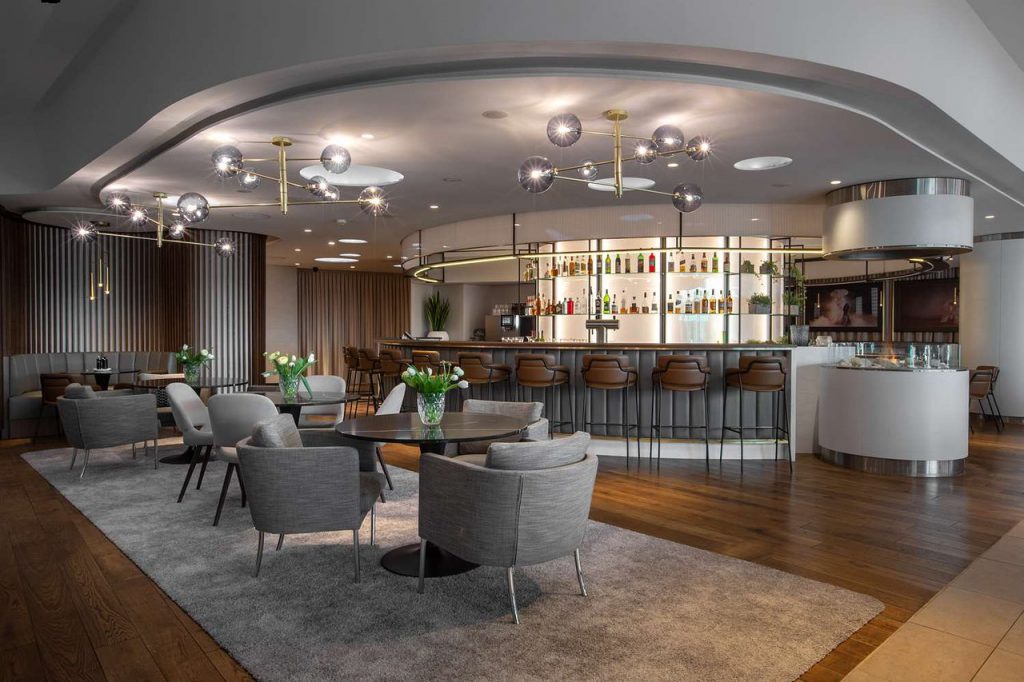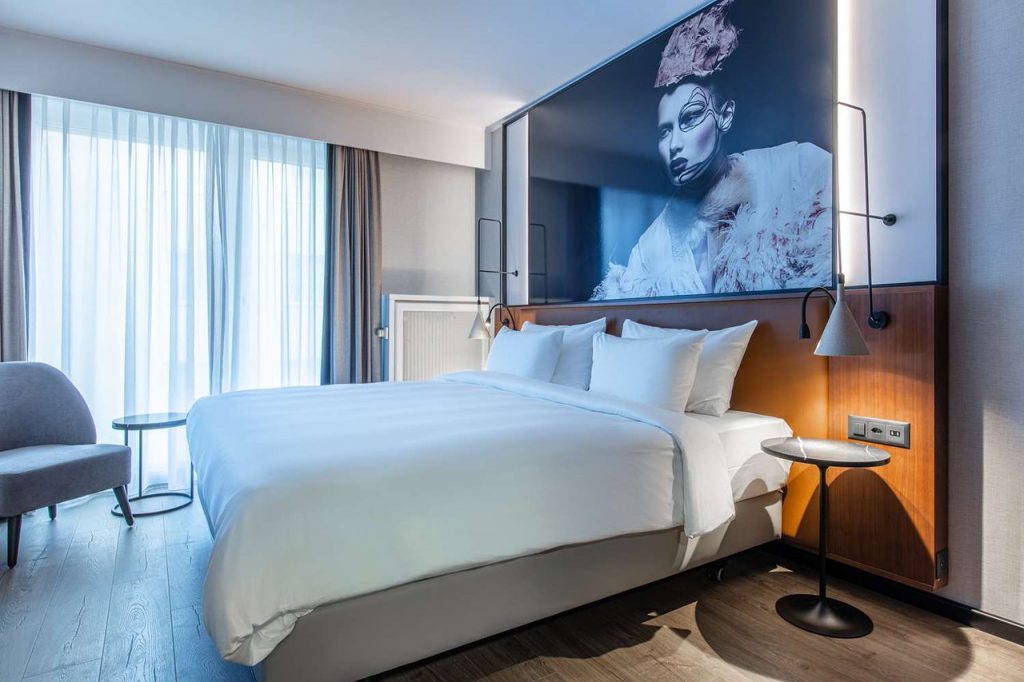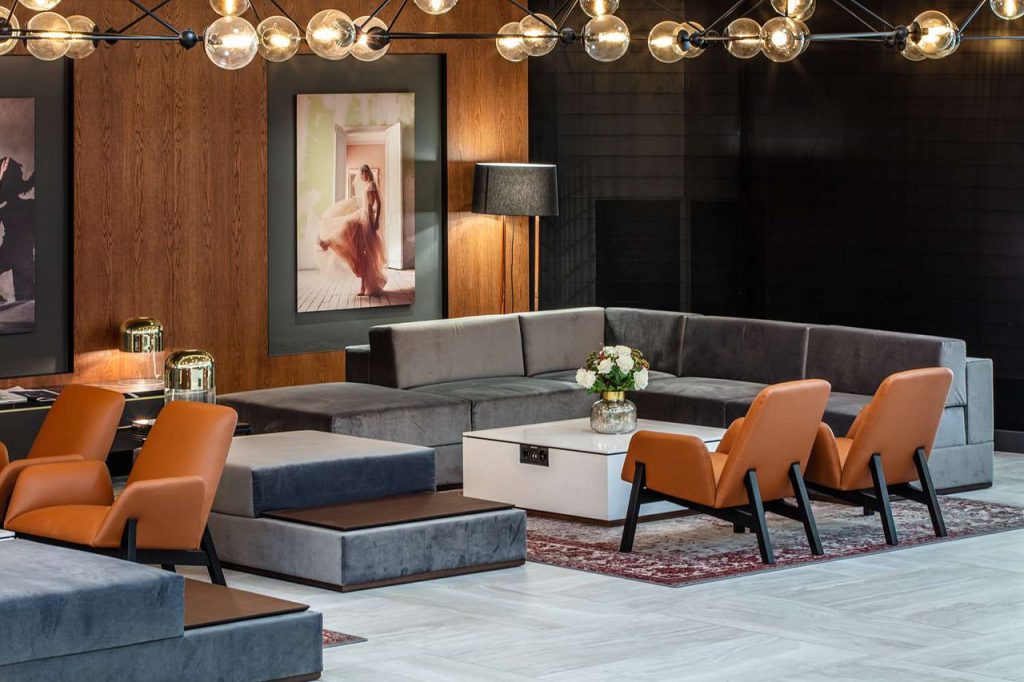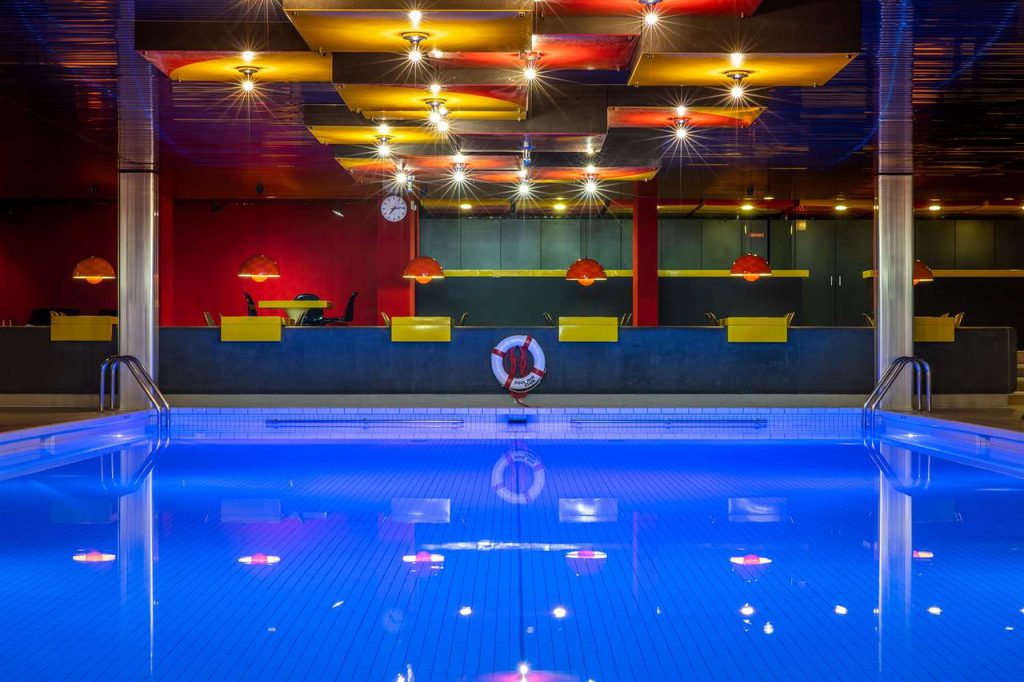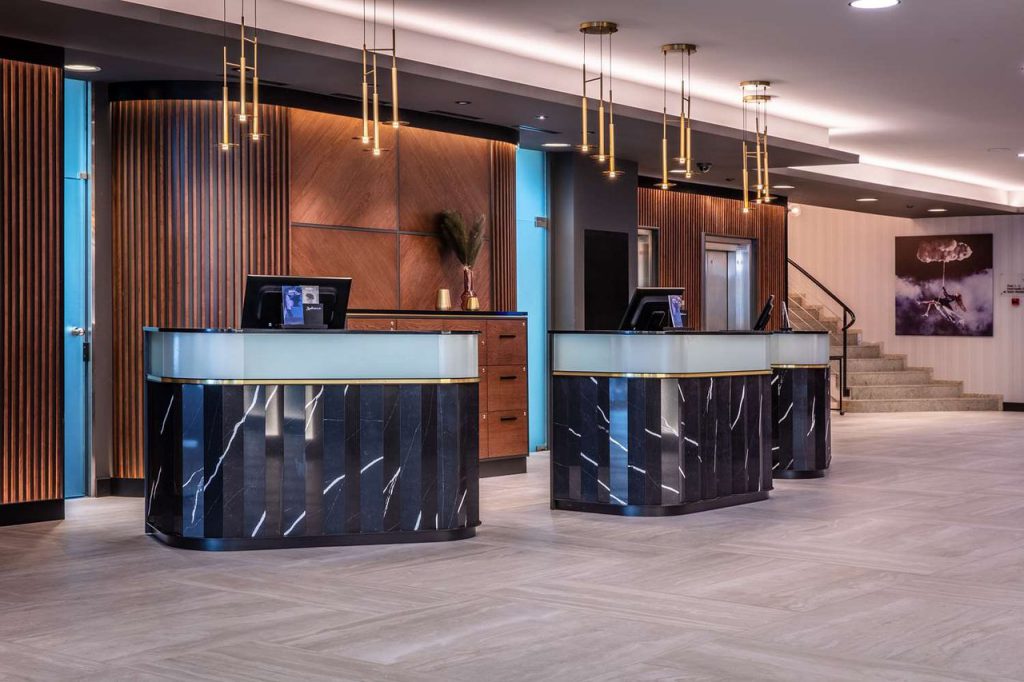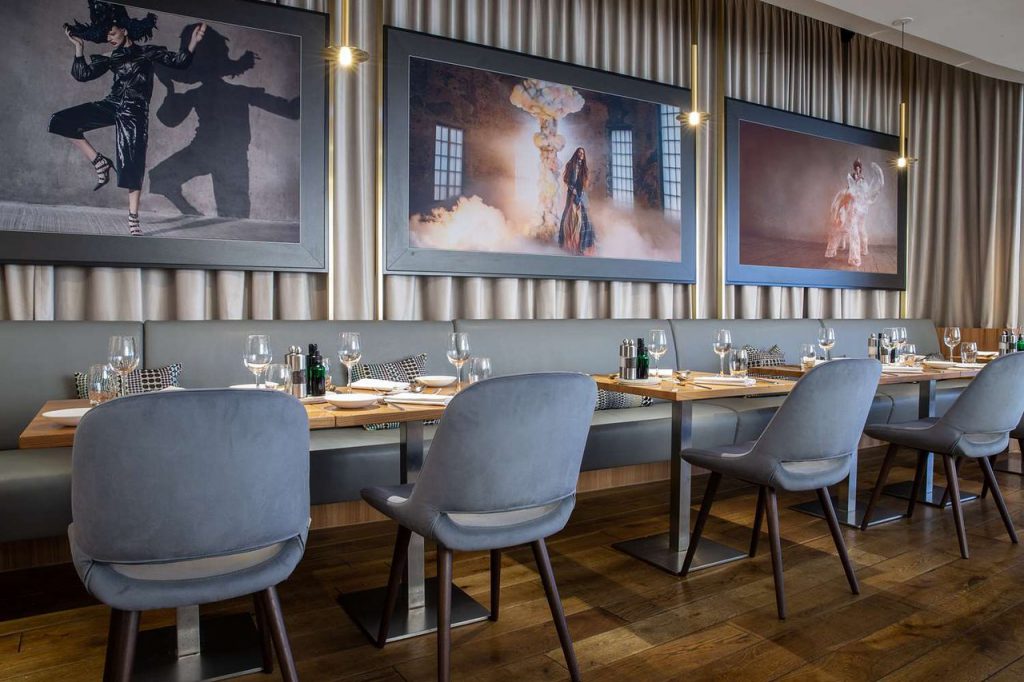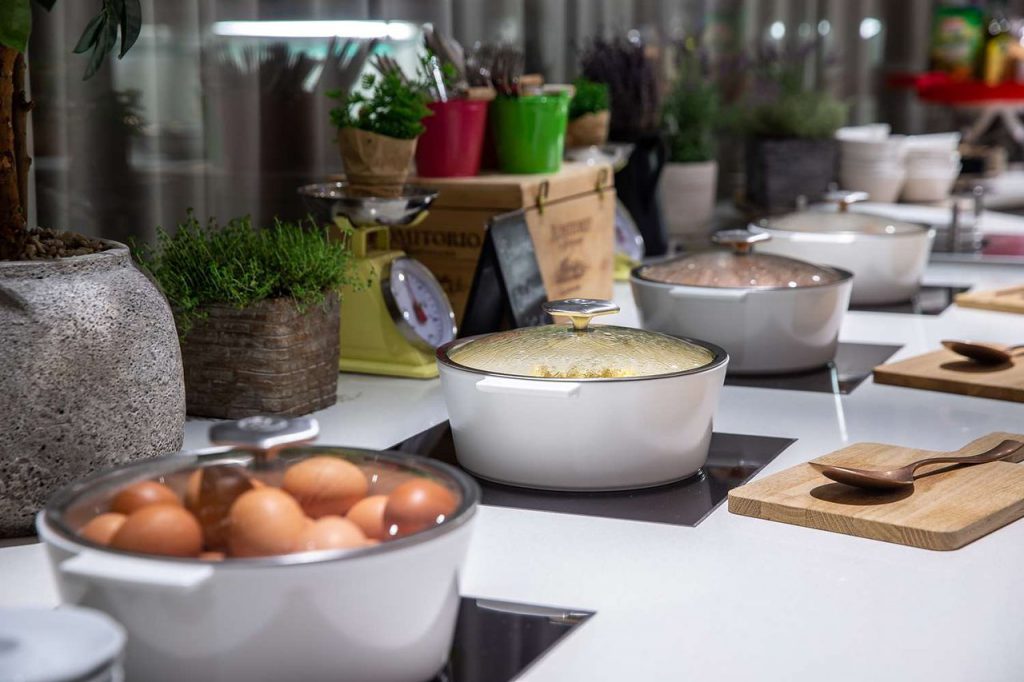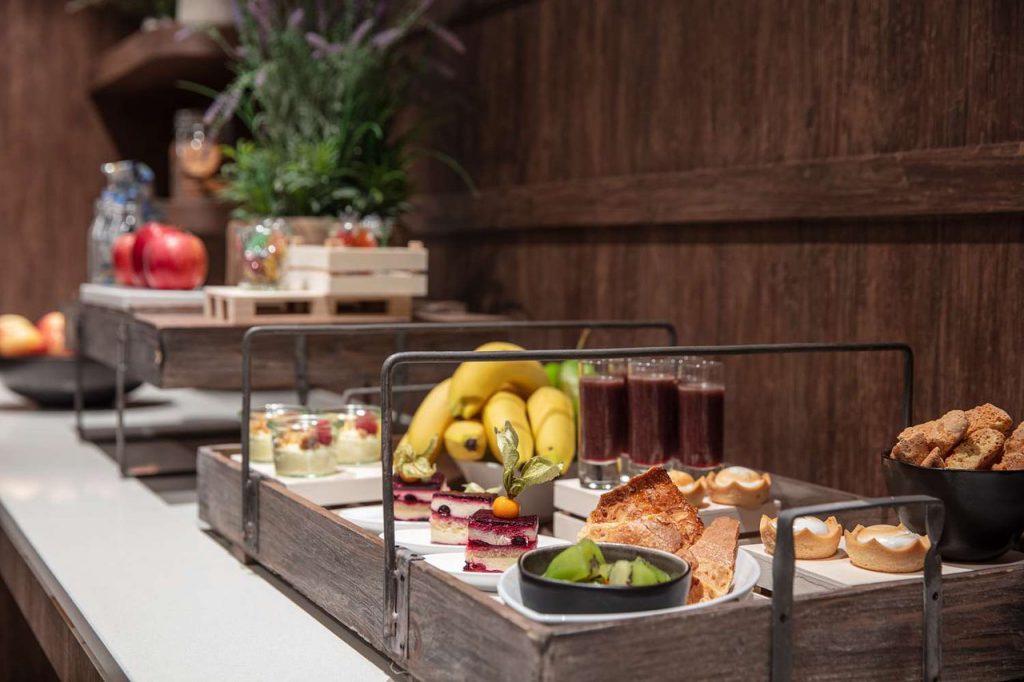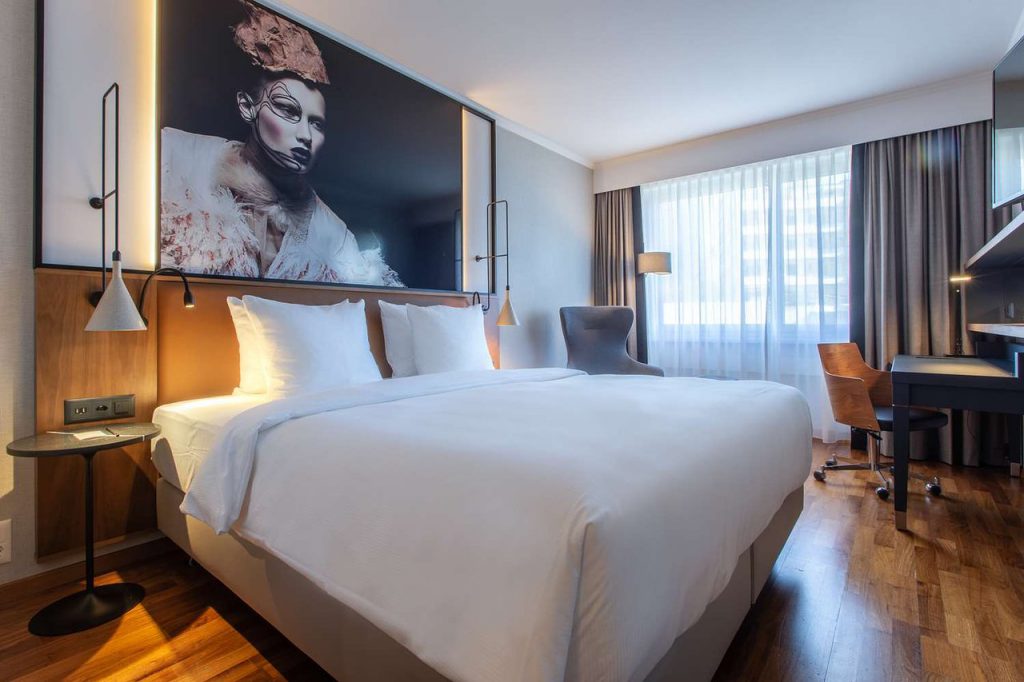 Stay in the Heart of the City at Our Central Basel Hotel
Sherry R.: "We spent a few nights at the Radisson Blu. Before ama Rhine cruise. Walking distance to restaurants and sights. A cute little light rail stopped right in front and across from a little store. We really enjoyed it."
Stay near Basel's top attractions at the Radisson Blu Hotel, situated just 8 kilometers from EuroAirport Basel-Mulhouse-Freiburg. This city center hotel offers a convenient location within walking distance of Theater Basel, the zoo, several museums, and the exclusive shops of Freie Strasse. A 5-minute stroll will also take you to the SBB train station or to Steinenvorstadt, where charming nightlife awaits.
Delight your palate with fine cuisine
Looking for authentic Italian cuisine? The on-site Filini Bar & Restaurant is one of the finest Italian restaurants in Basel, and the Oval Bar & Lounge is a popular spot for visitors and locals alike to enjoy drinks with family and friends.
Premier amenities
When you're not out seeing the sights, take advantage of the selection of 4-star amenities at this Basel hotel, including a fitness center, sauna, and indoor pool with massage jets.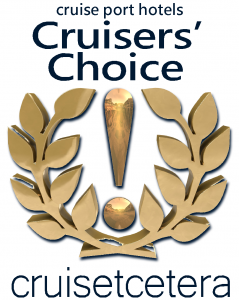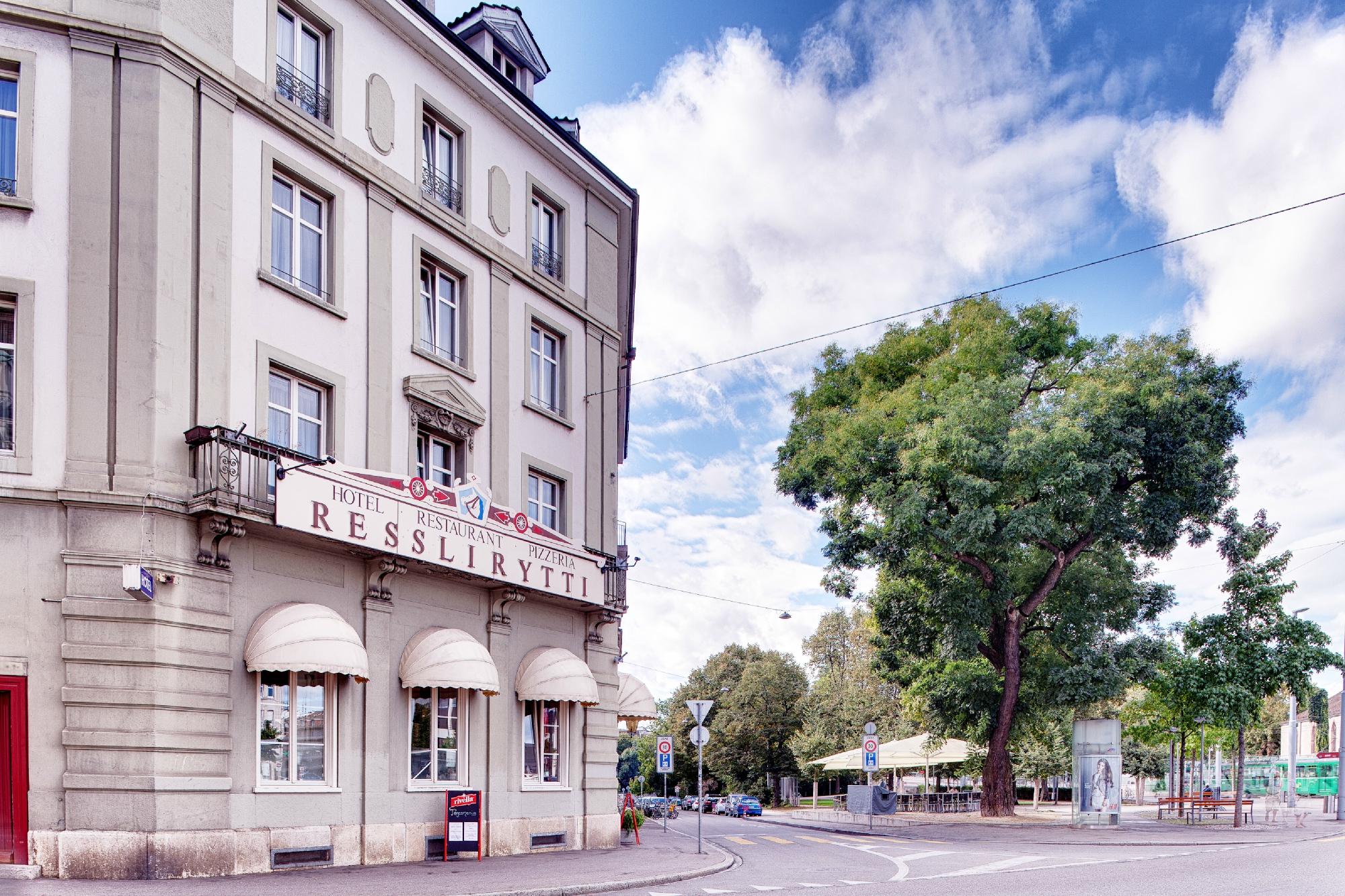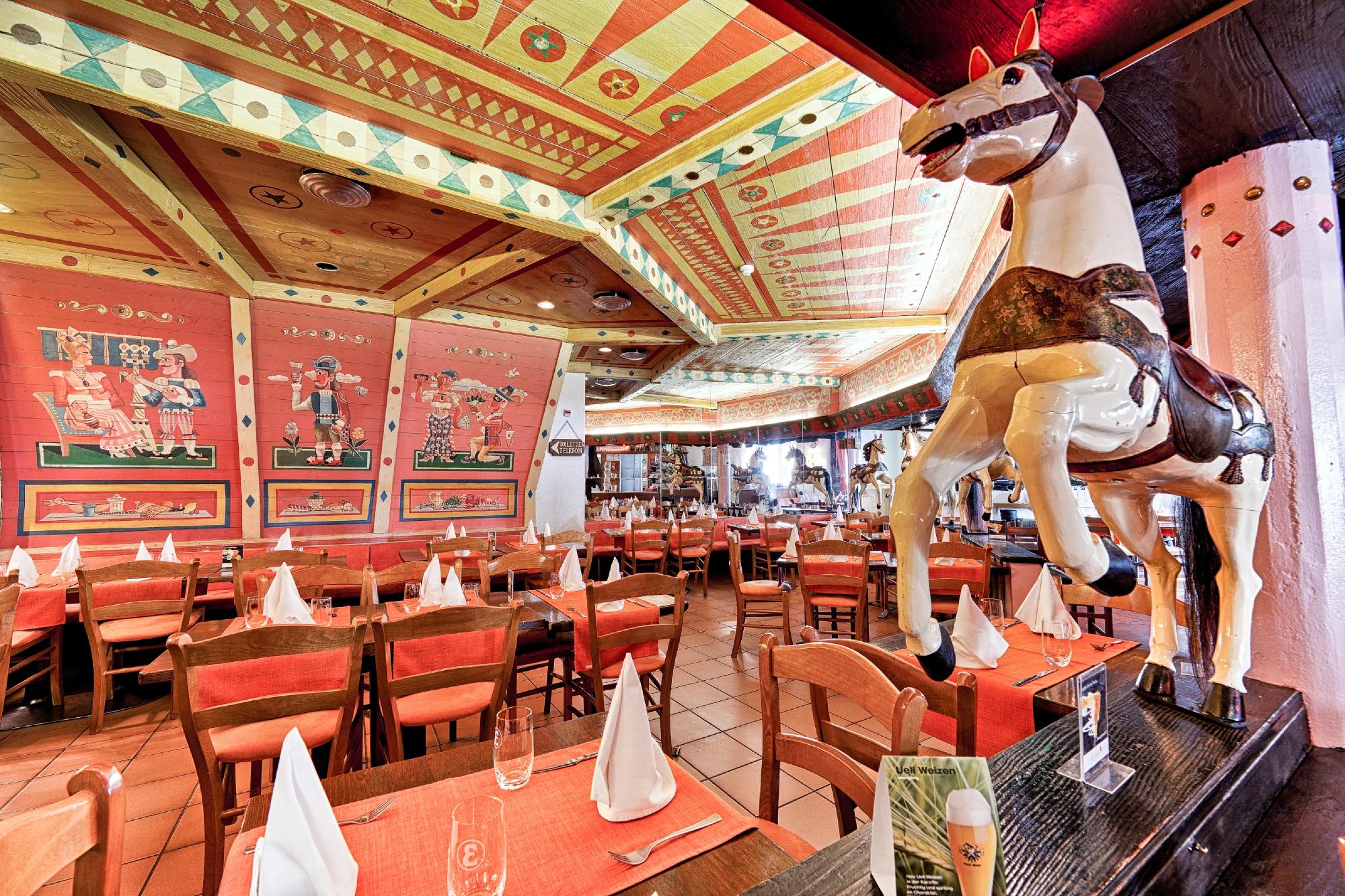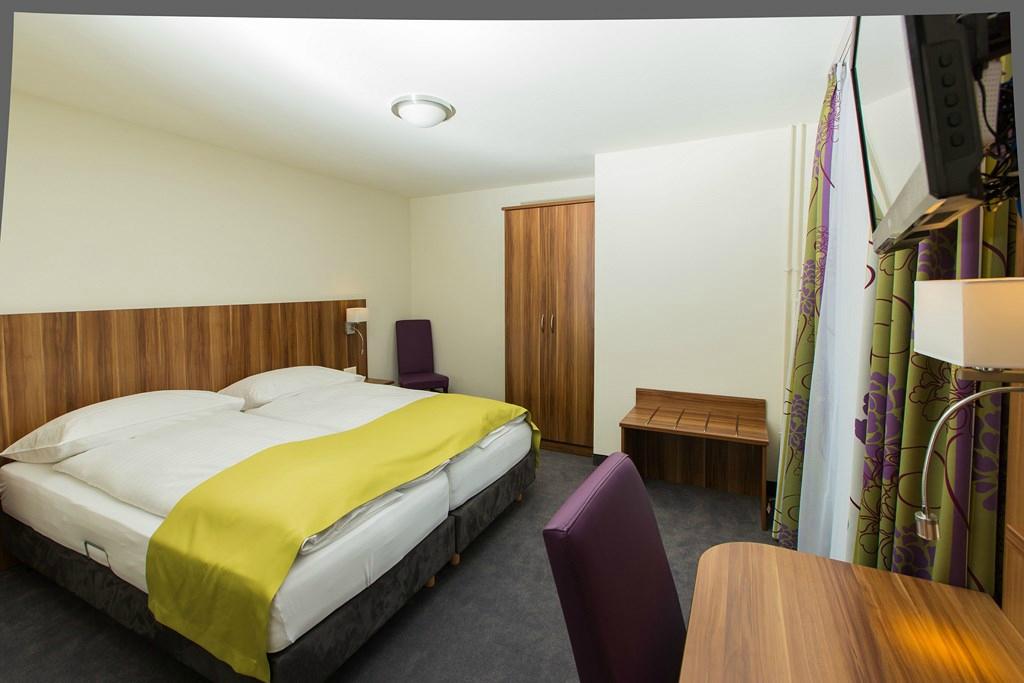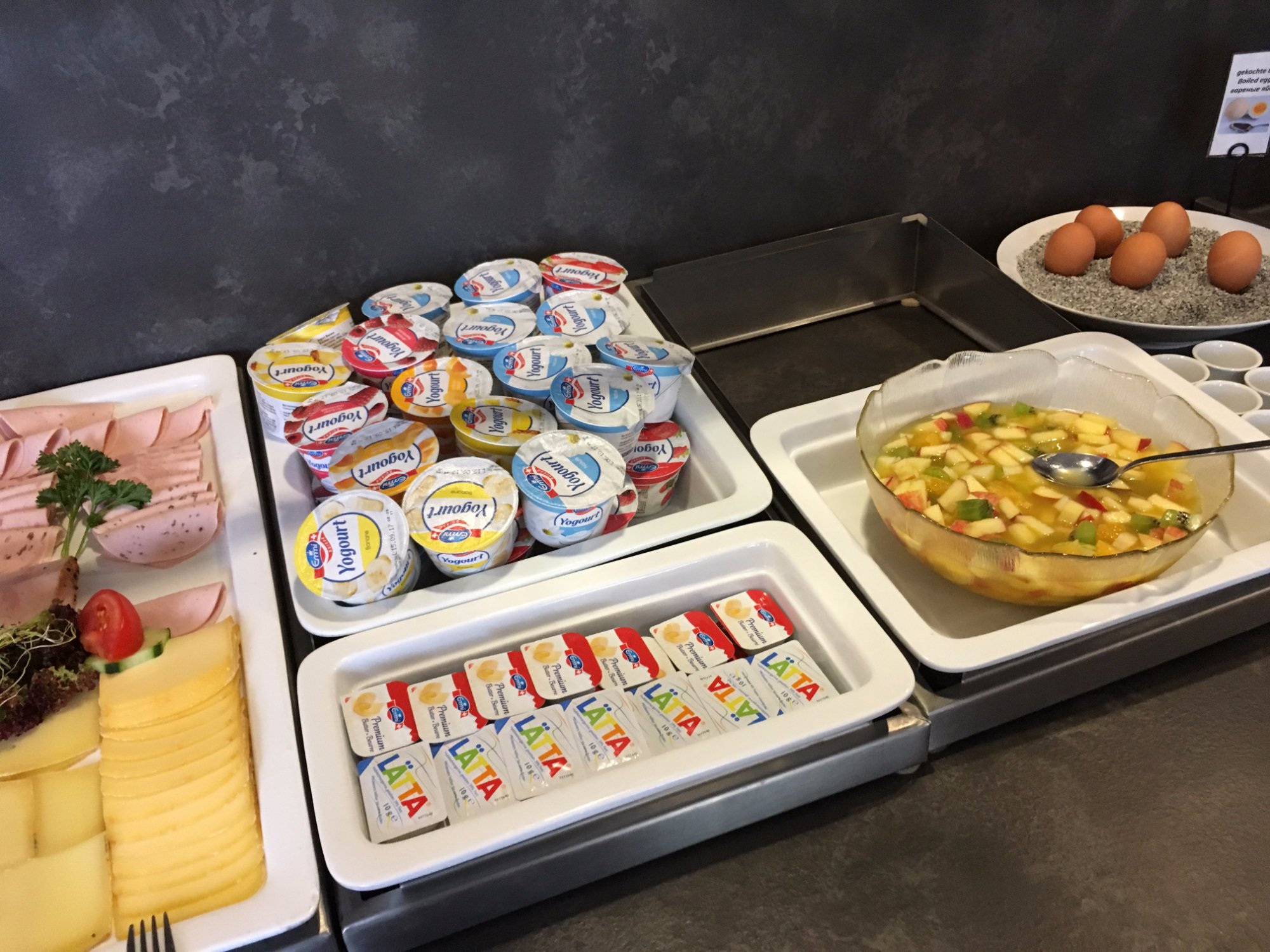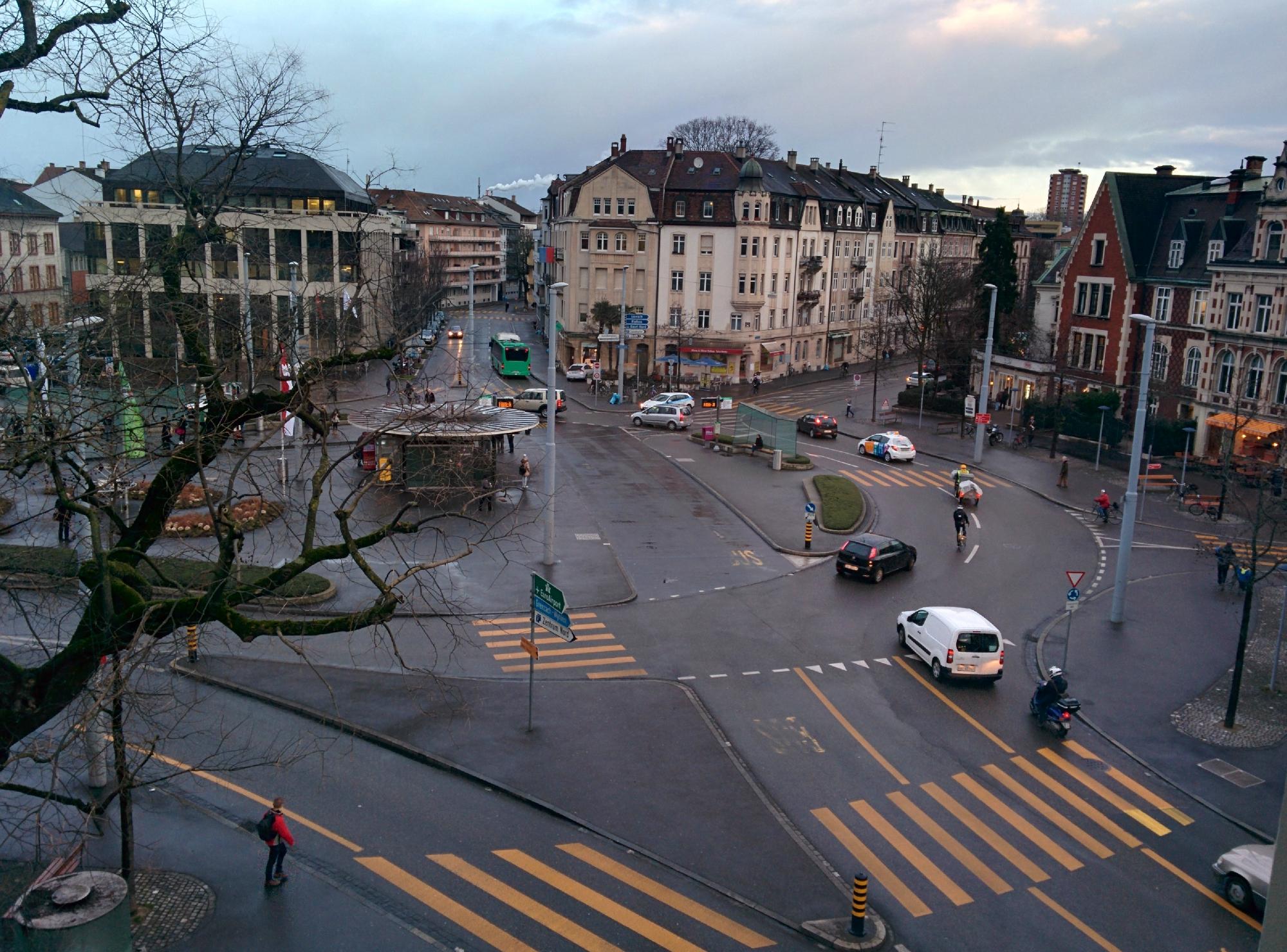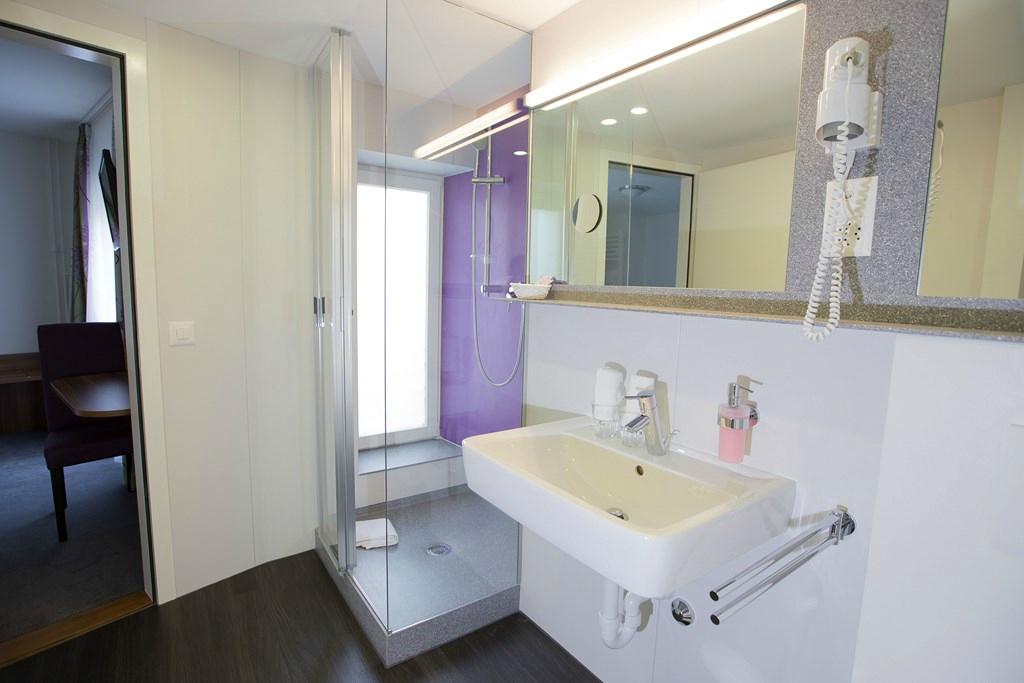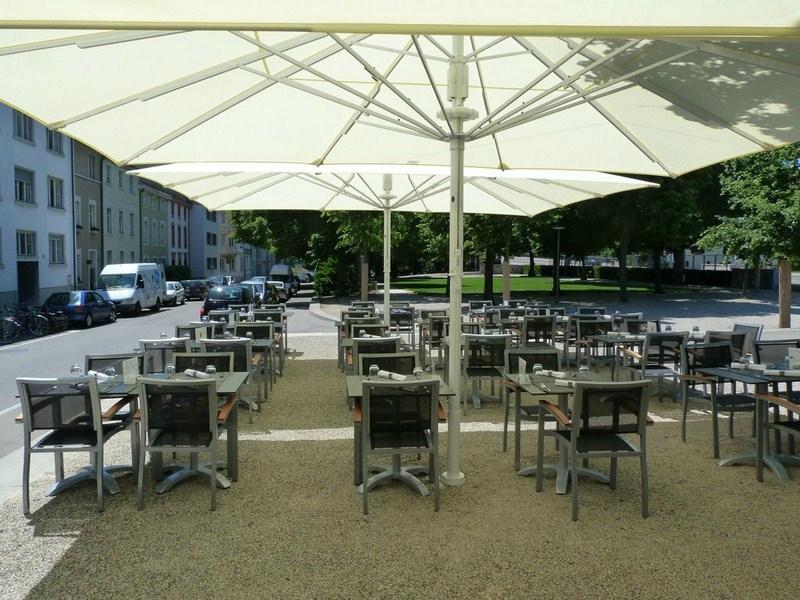 The cozy place in the heart of Basel
Sharon and Angus E.: "We loved this hotel in Basel.  It was on the opposite side of the river from where our ship docked but it was in a great location for traveling around the City. We were given a free transit pass and the busses were right across the street. You could walk to the river and to a nice park. The Restaurant had a great Italian restaurant on the main floor. The food was delicious. The smells amazing. The rooms aren't huge and are not airconditioned but the windows opened wide and the rooms had fans and lots of storage. You can take a breakfast package if you want. Lots of little cafes nearby and a few restaurants. We walked across the bridge to go to some of the restaurants. Was a short cab drive from the airport and to cruise ship."
The building, built in 1876 is on the left side of the Rhine, just a few steps away from the river. In 1982 the property was acquired by the family Federici and turned into a hotel in 1987. The breakfast room is clean and welcoming just next to the reception where their team will be pleased to welcome you soon.
The Italian Restaurant & Pizzeria is very well known in Basel. First for its wood oven pizza, which is certainly still looking for his equivalent in town. Moreover, the restaurant is named after the inside decoration which is issued from a true "Carrousel" with horses ("Resslirytti" on Basel German) orbiting the restaurant giving a unique atmosphere to the restaurant.
The property has been taking over from the family since January the 1st. 2011. They will be delighted to be your hosts in the future.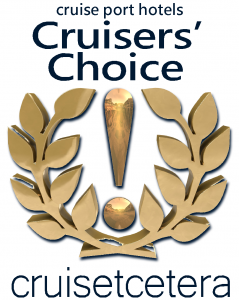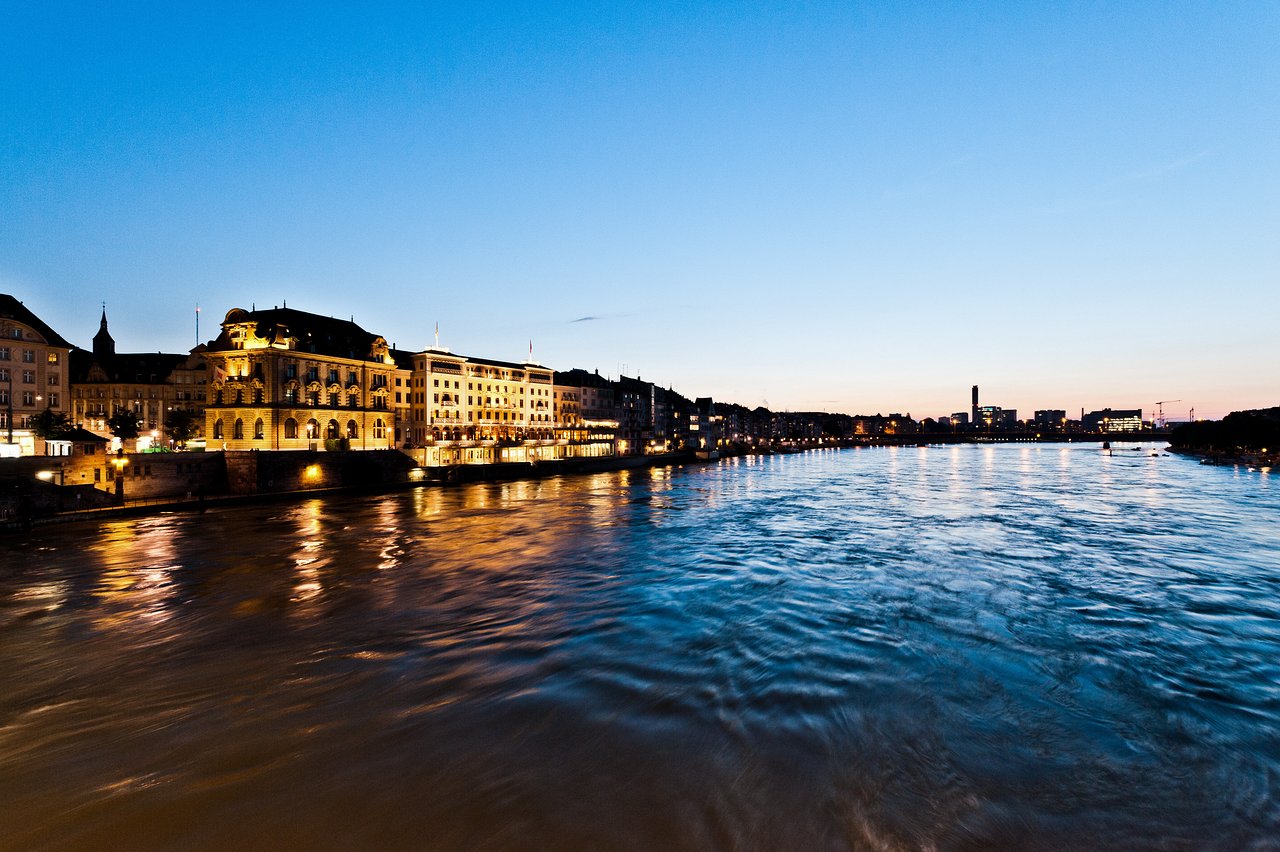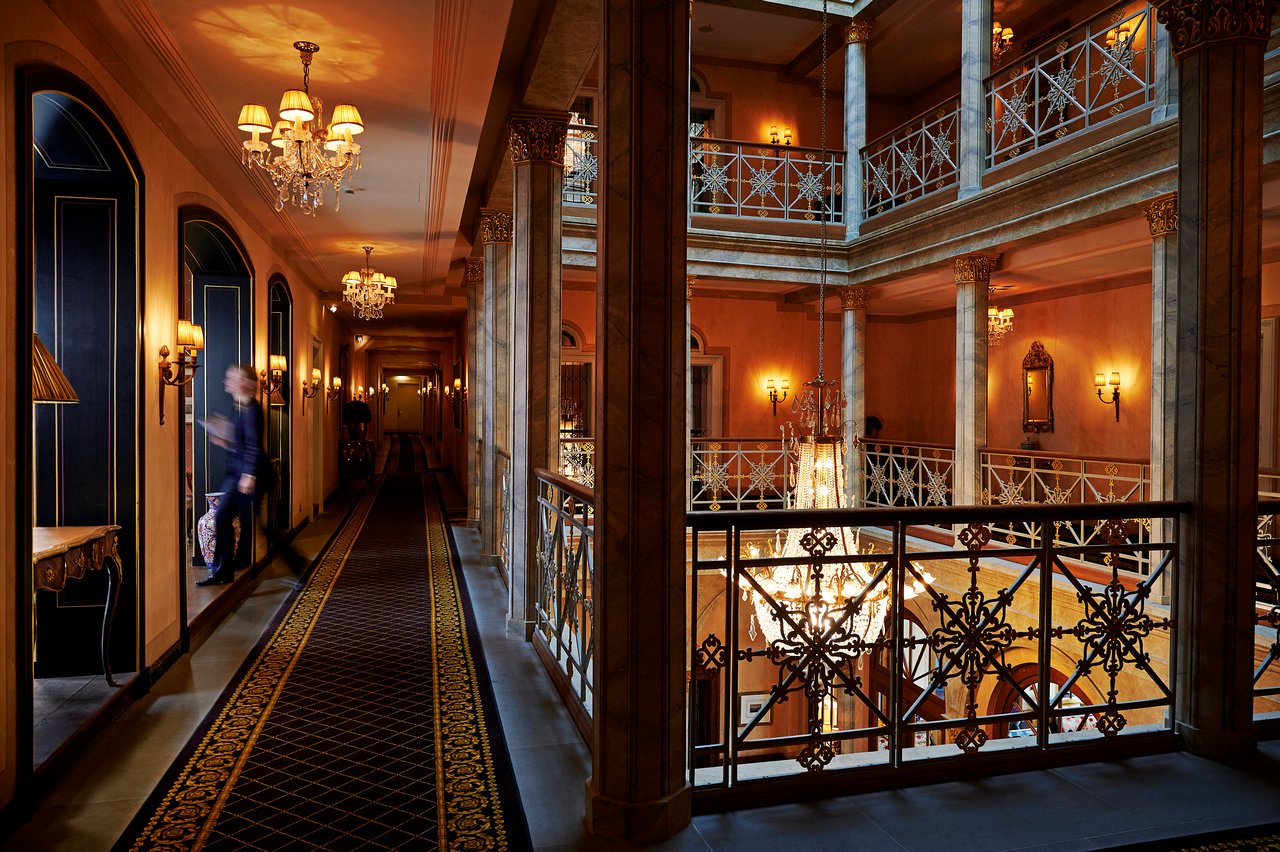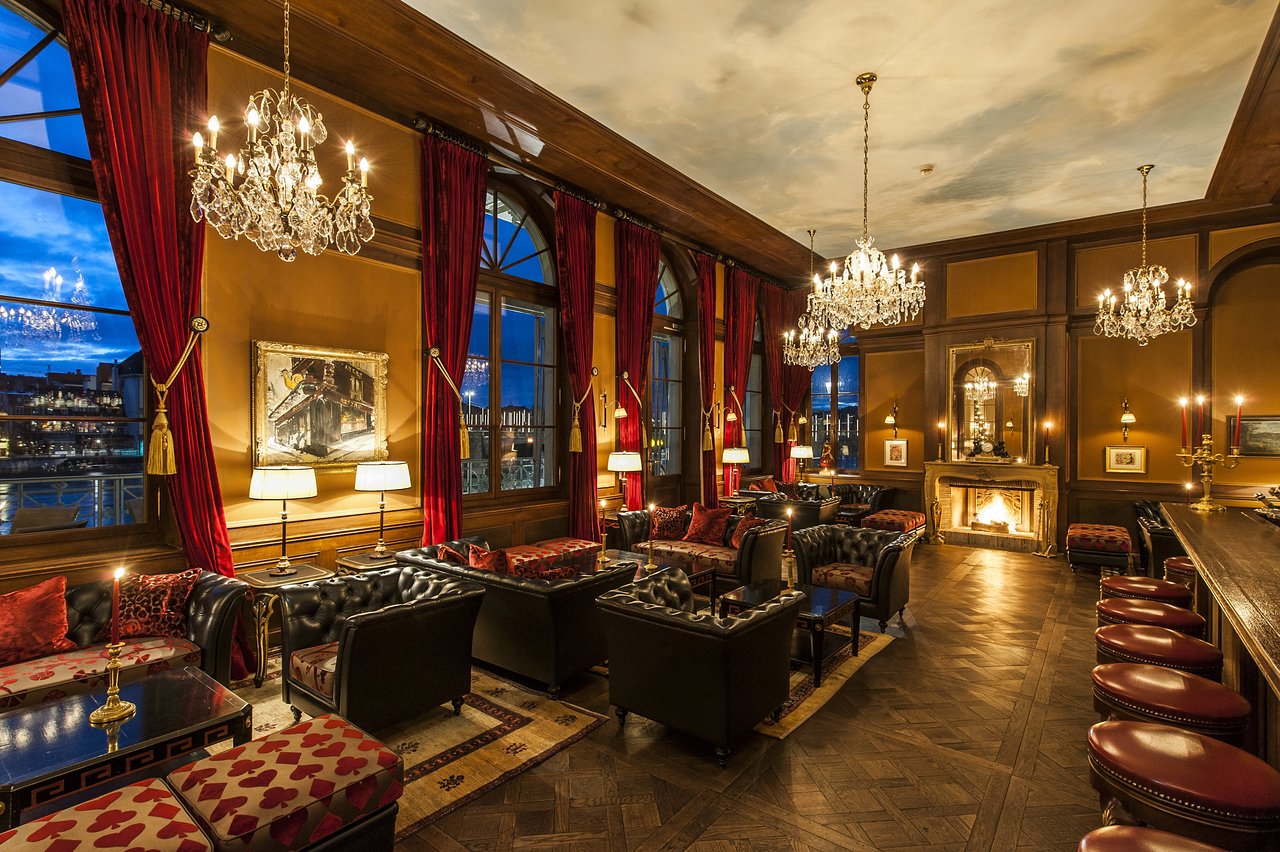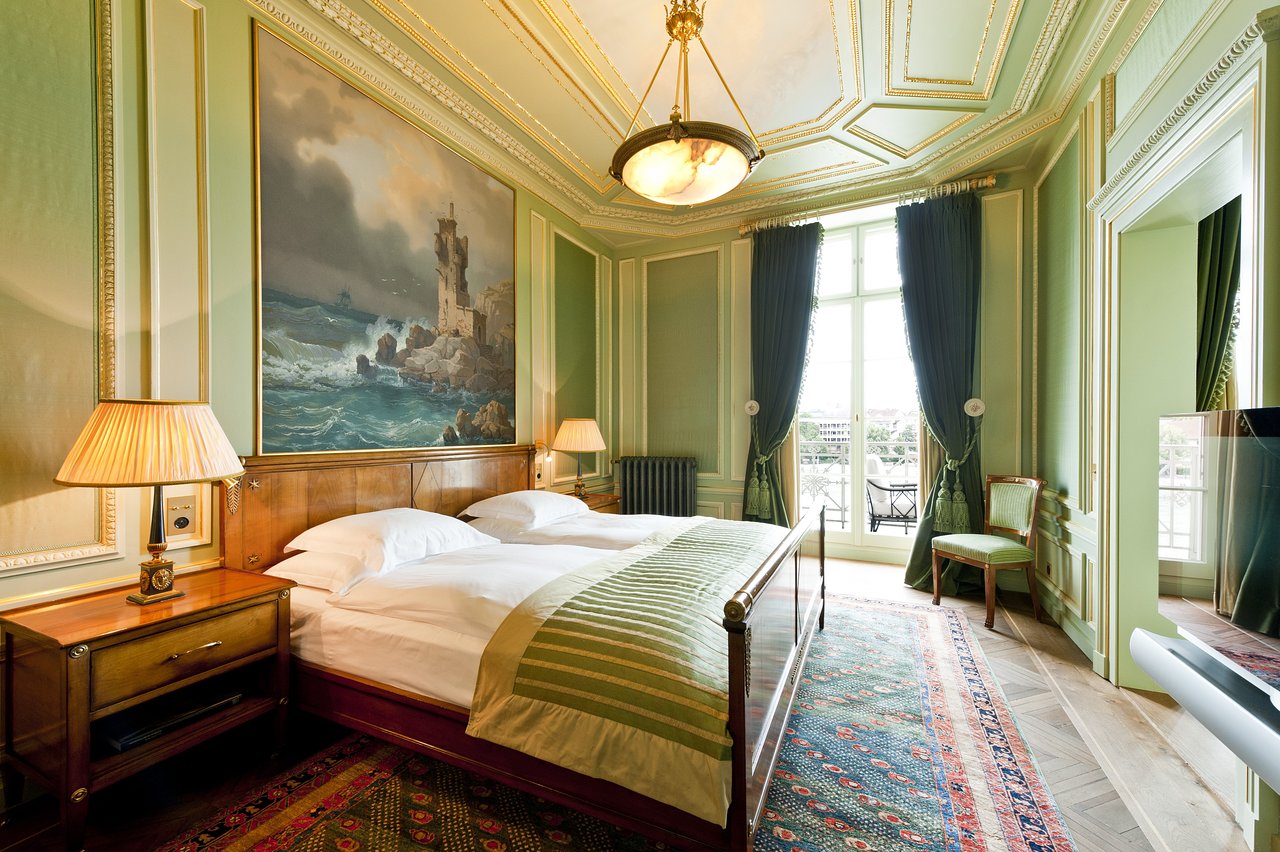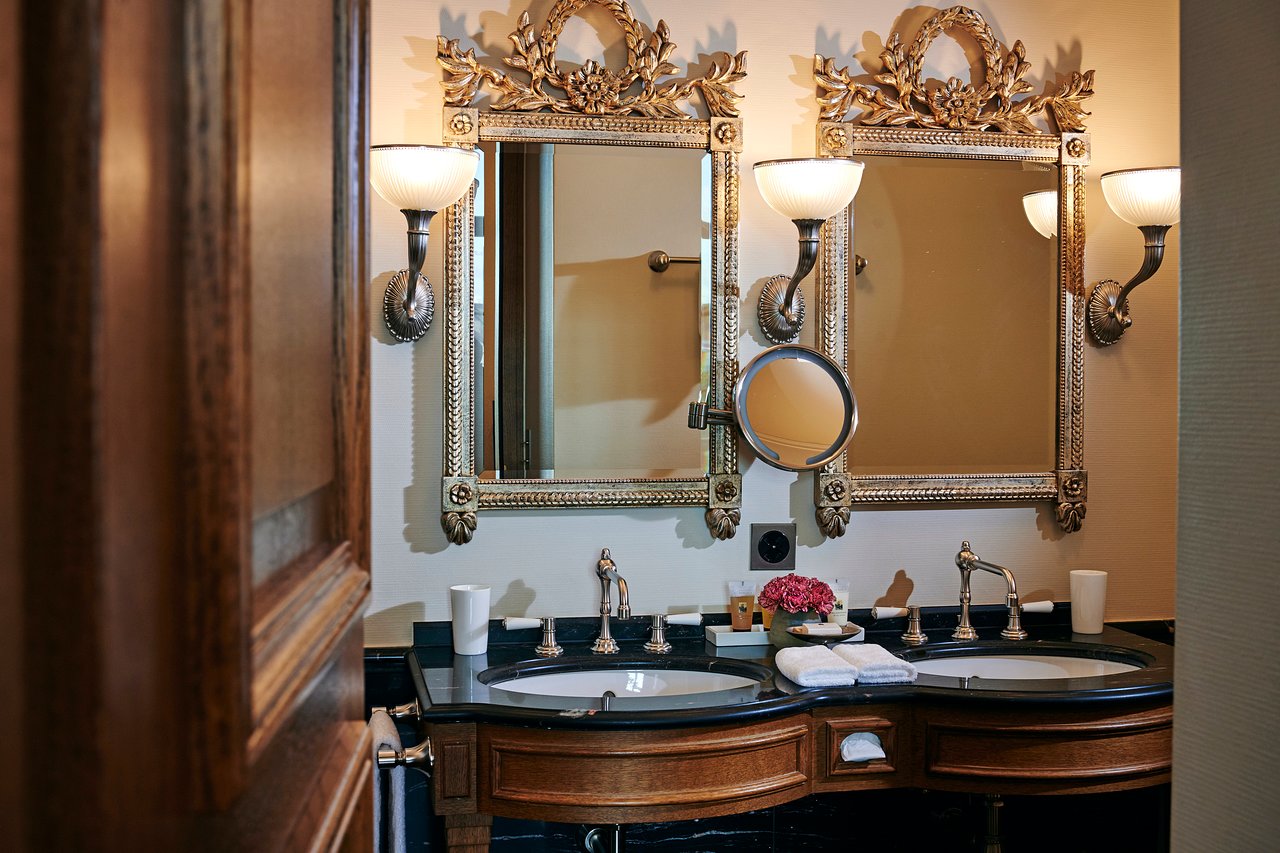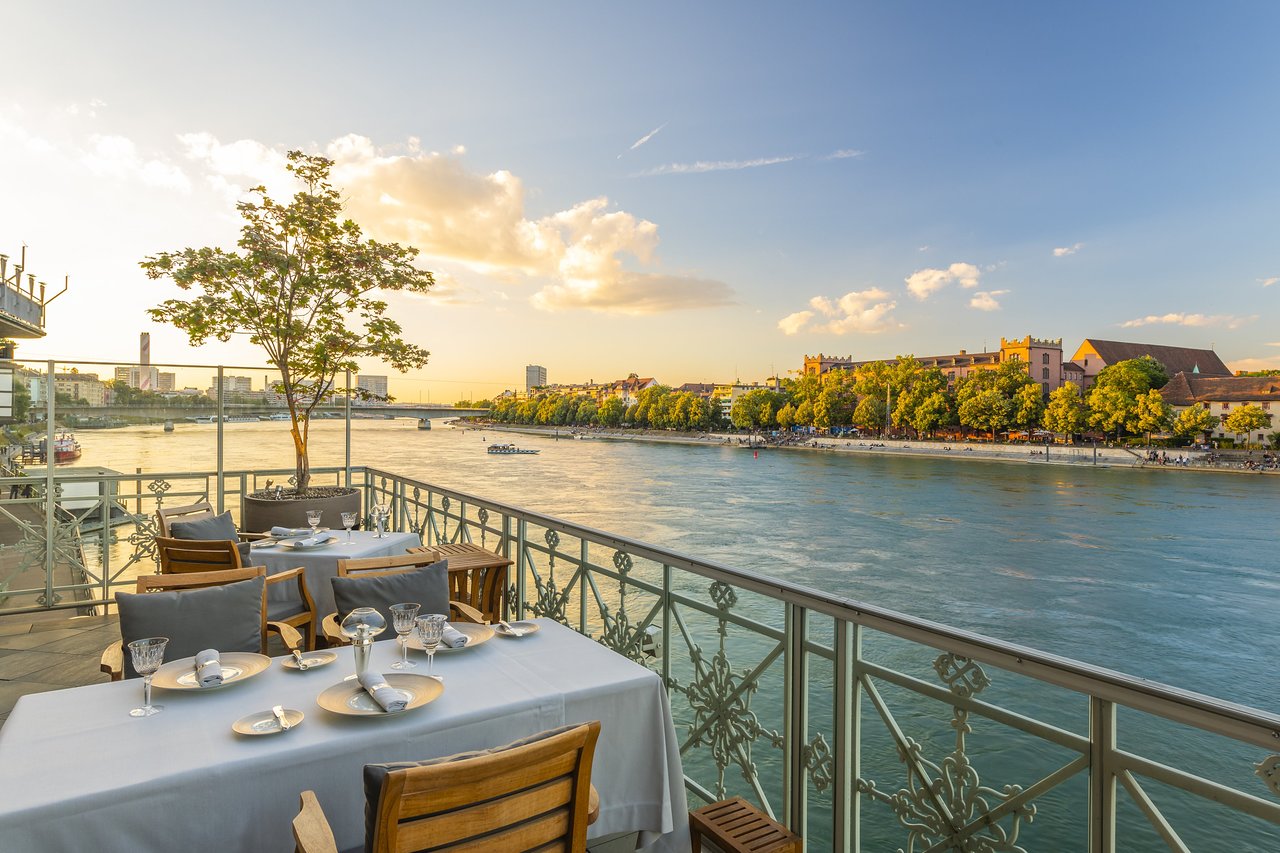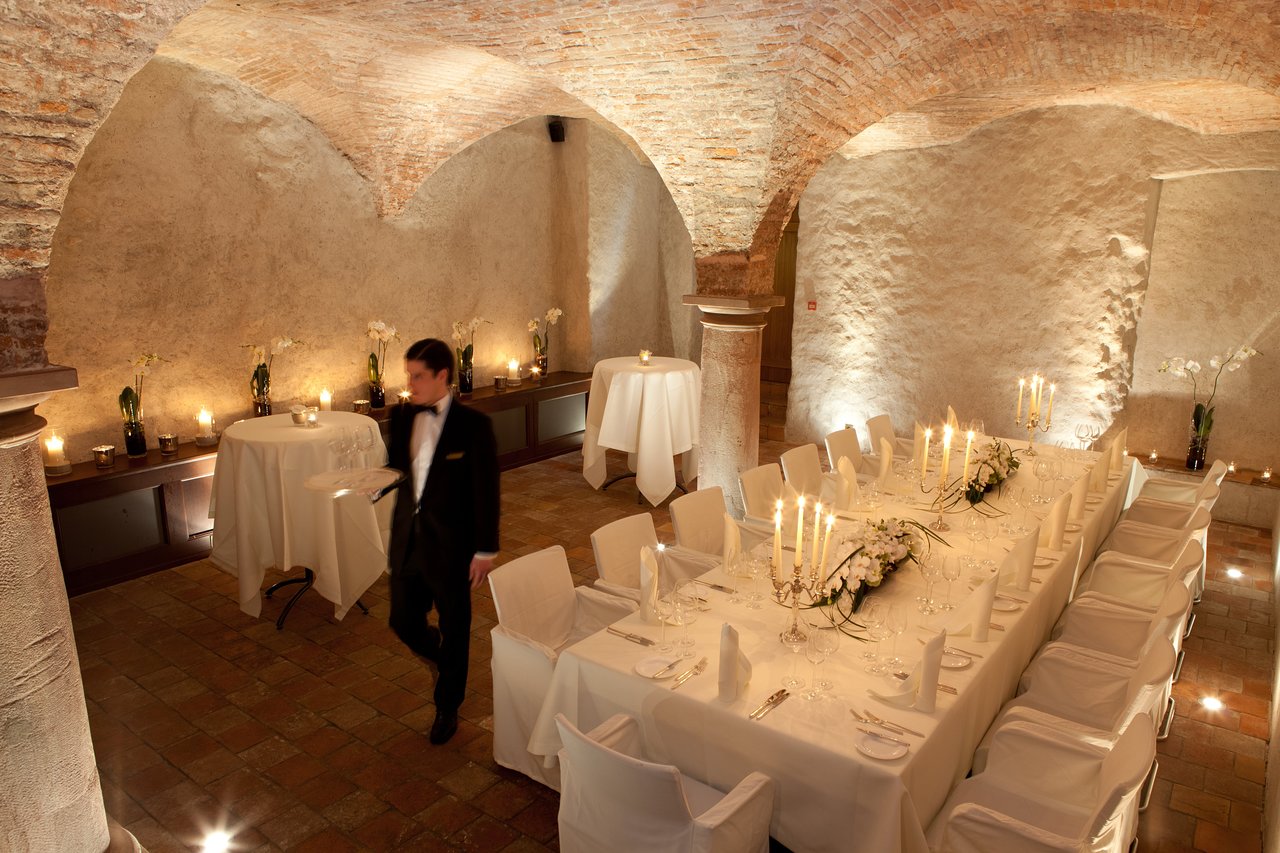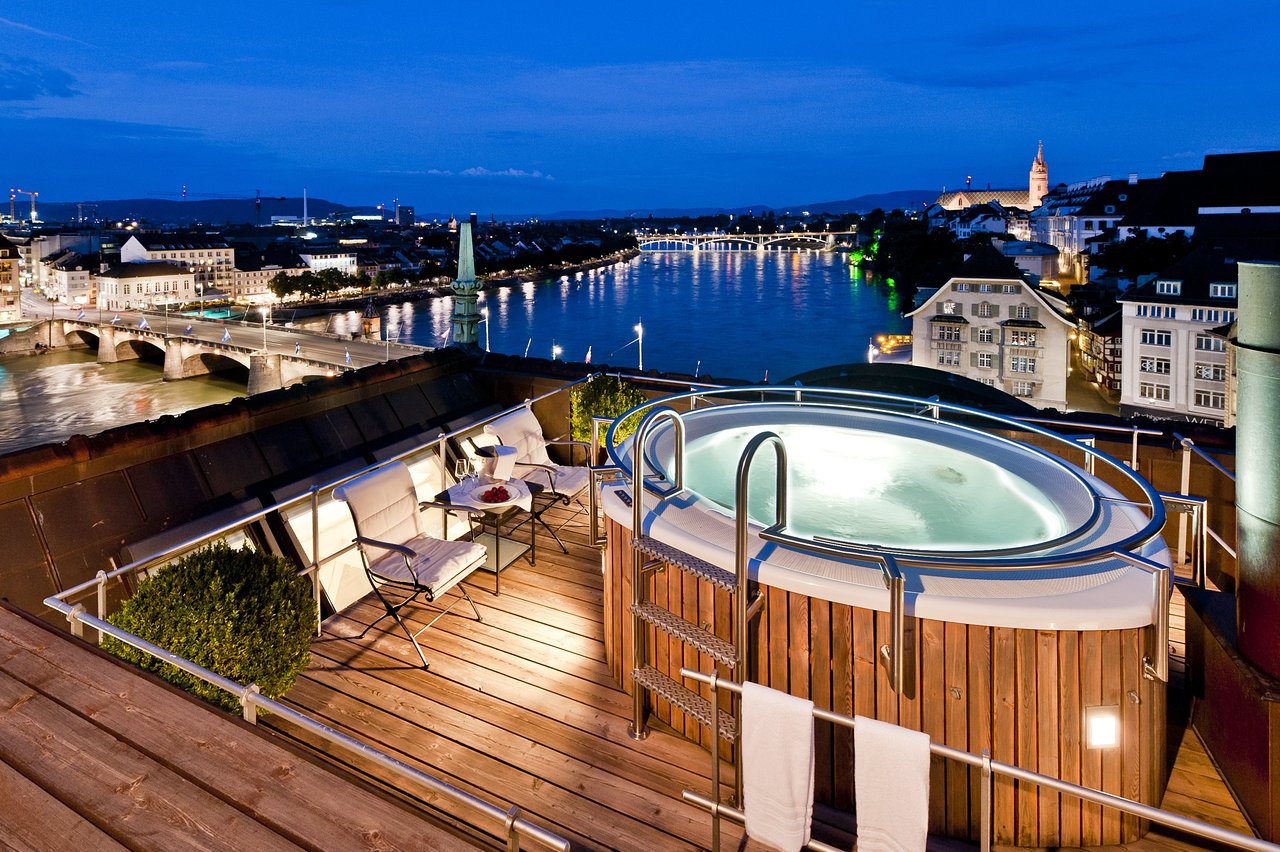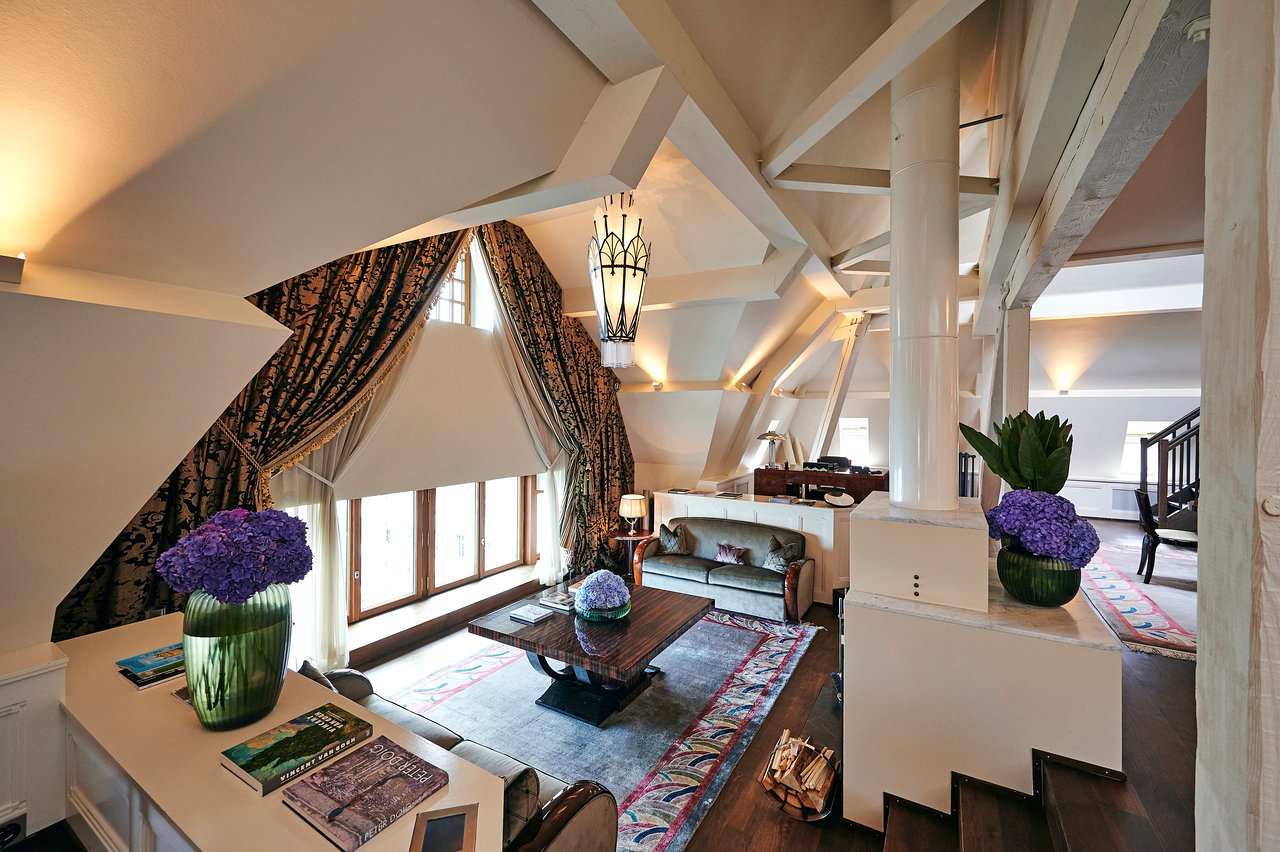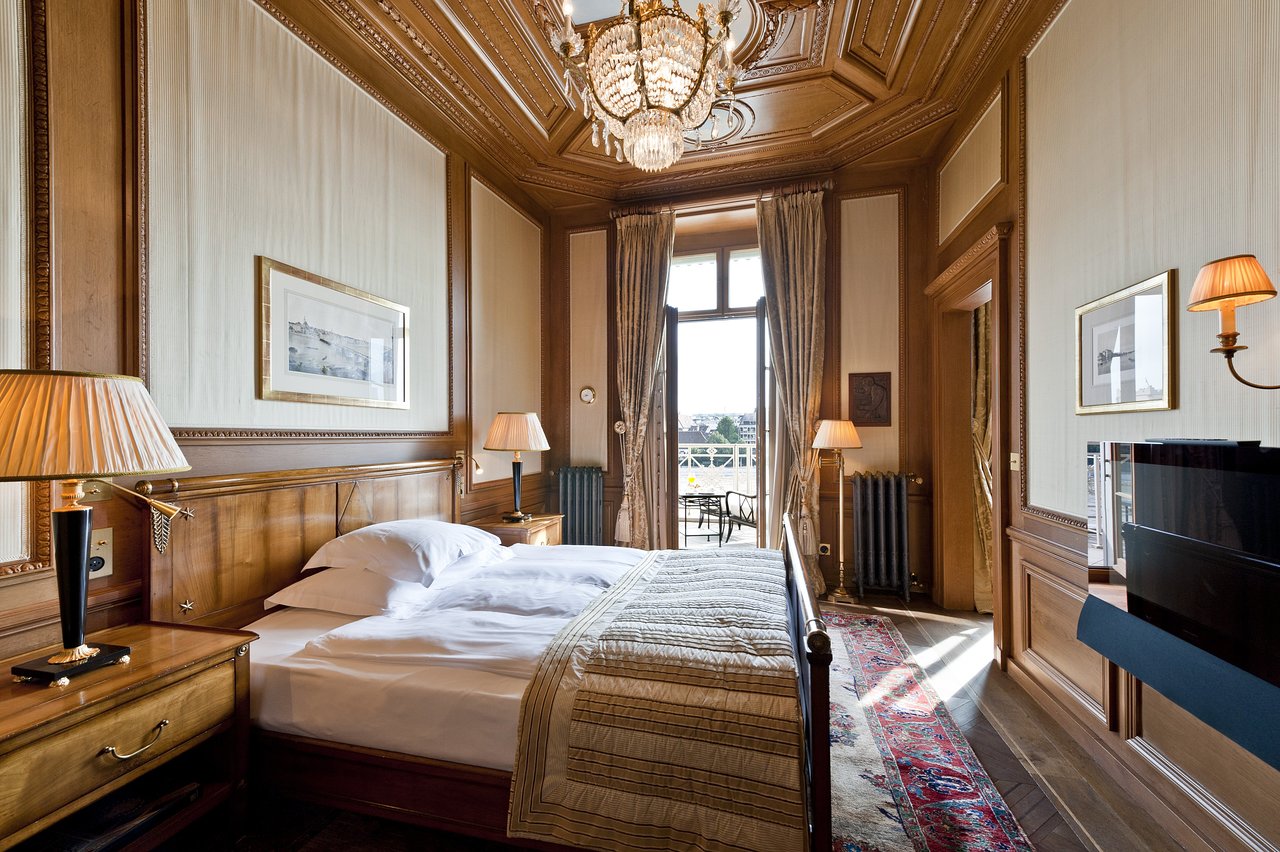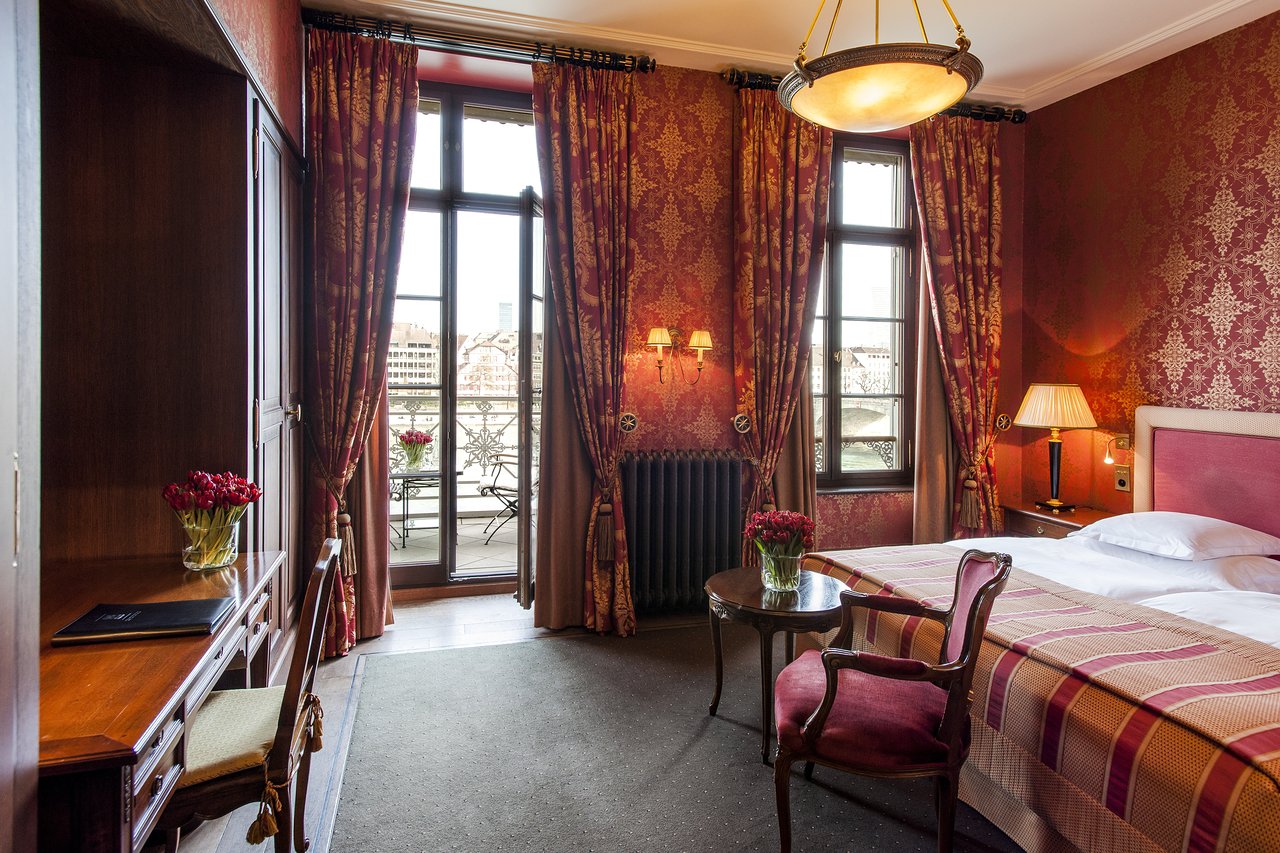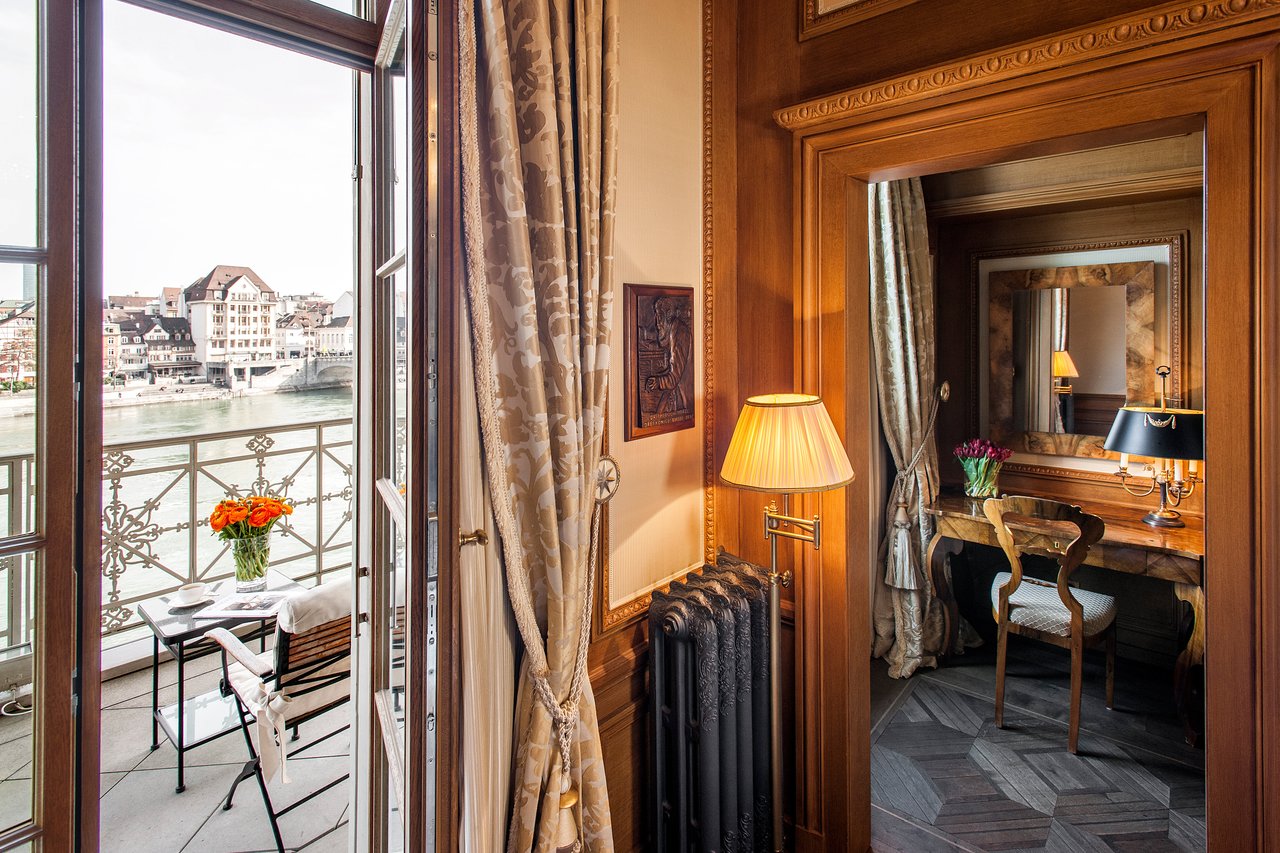 Rich in history, young at heart
Stuart L.: "For expensive but luxury try the Drei Konige( 3 Kings), more reasonable is the Euler by rail station and tram station. Basel works on trams!"
Brad F. .:"Agree Drei Konige."
Situated in the center of Basel's Old Town, on the banks of the Rhine, Grand Hotel Les Trois Rois is one of Europe's oldest city hotels, where such personalities as Napoleon, Elizabeth II, Pablo Picasso, Thomas Mann, and others have stayed.
Rates at the Les Trois Rois Grand Hotel include free WiFi and wired internet access, a daily newspaper, and access to the fitness center. Guests also receive a BaselCard which grants free use of public transport in Basel, as well as a 50% discount on cultural and leisure activities.
The Cheval Blanc restaurant was awarded 3 Michelin stars and 19 Gault Millau points.
The Grand Hotel Les Trois Rois lies at the very heart of the city of Basel. At the exact spot where, in the Middle Ages, the ships docked at the salt tower in order to transport that much sought-after product down the Rhine and out into the wide world. Discover Basel the city of arts and culture, the tri-border area and the charm of this region. Allow yourself to be pampered – to make your stay in this small cosmopolitan city unforgettable.
Experience the only Grand Hotel in Switzerland with a
restaurant with 3 Michelin stars & 19 Gault Millau points.
With over 300 years of history, our Grand Hotel has one of the richest traditions of all the hotels in Europe. It has housed royalty, rock legends, and poets.
101 rooms and suites are at the disposal of our guests. They meet every requirement and combine history with the most modern comfort.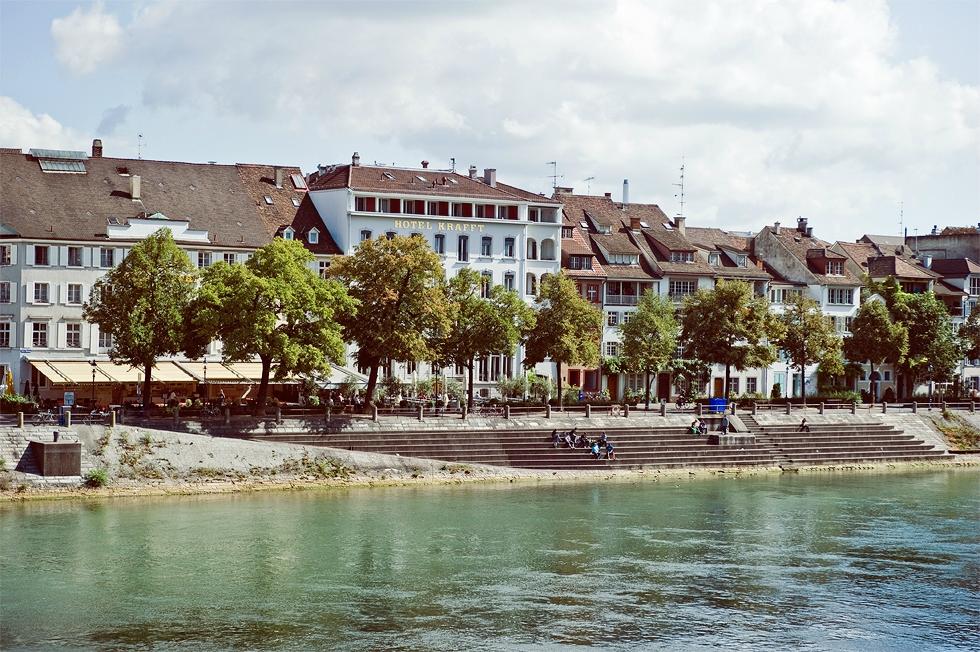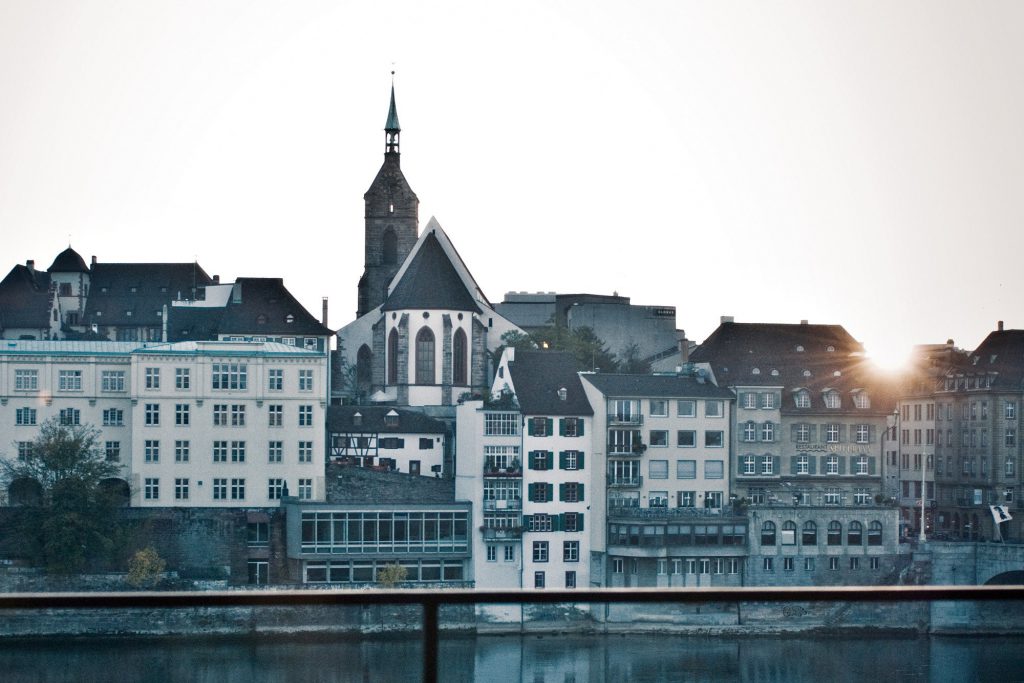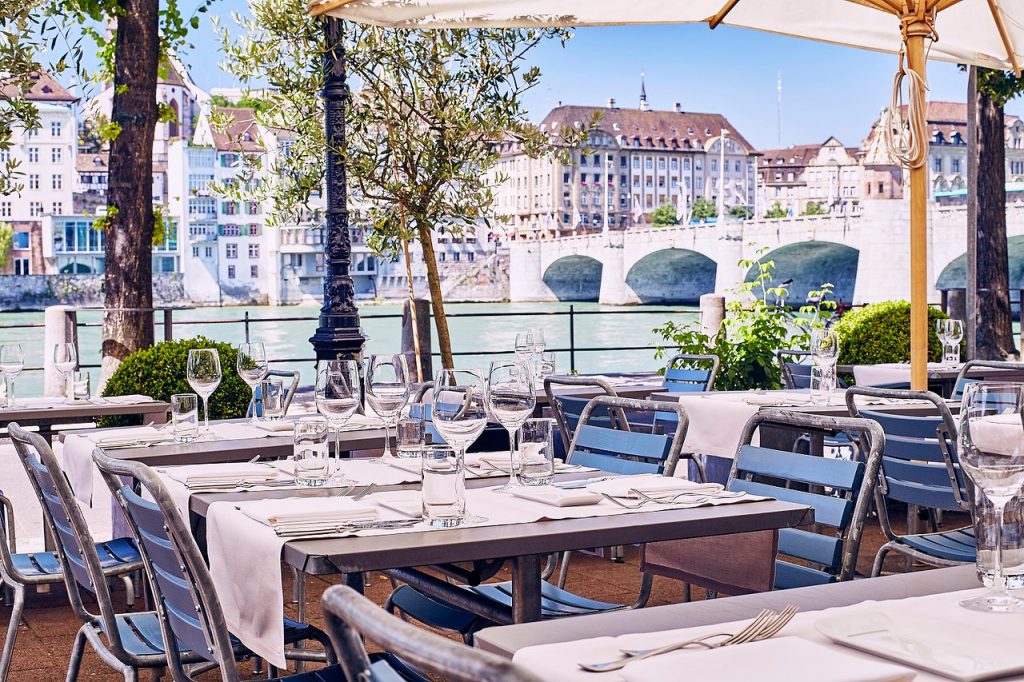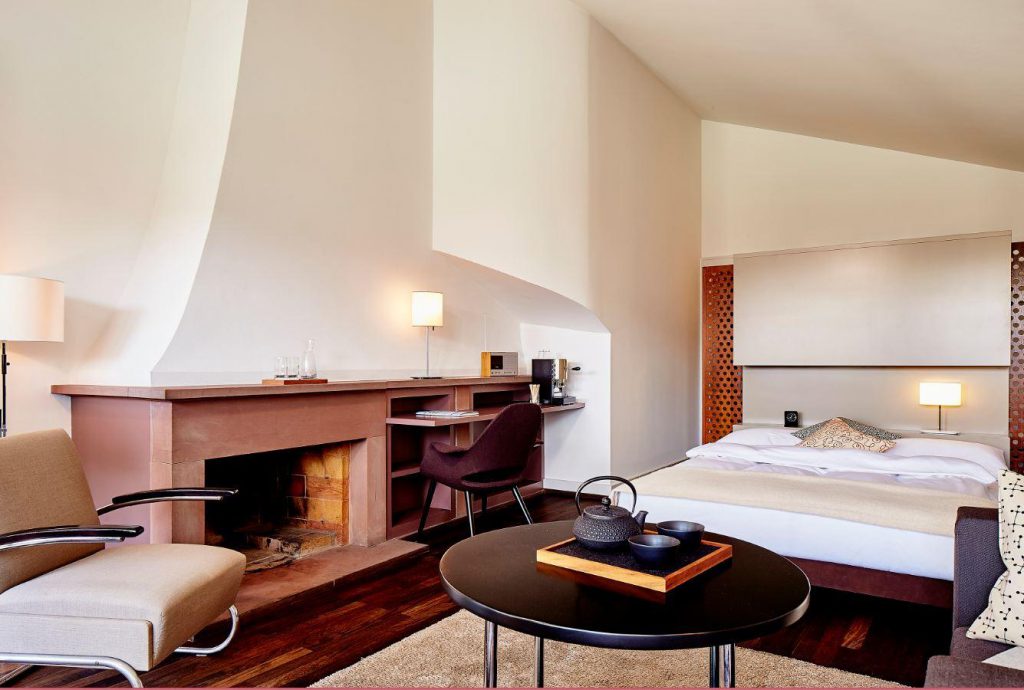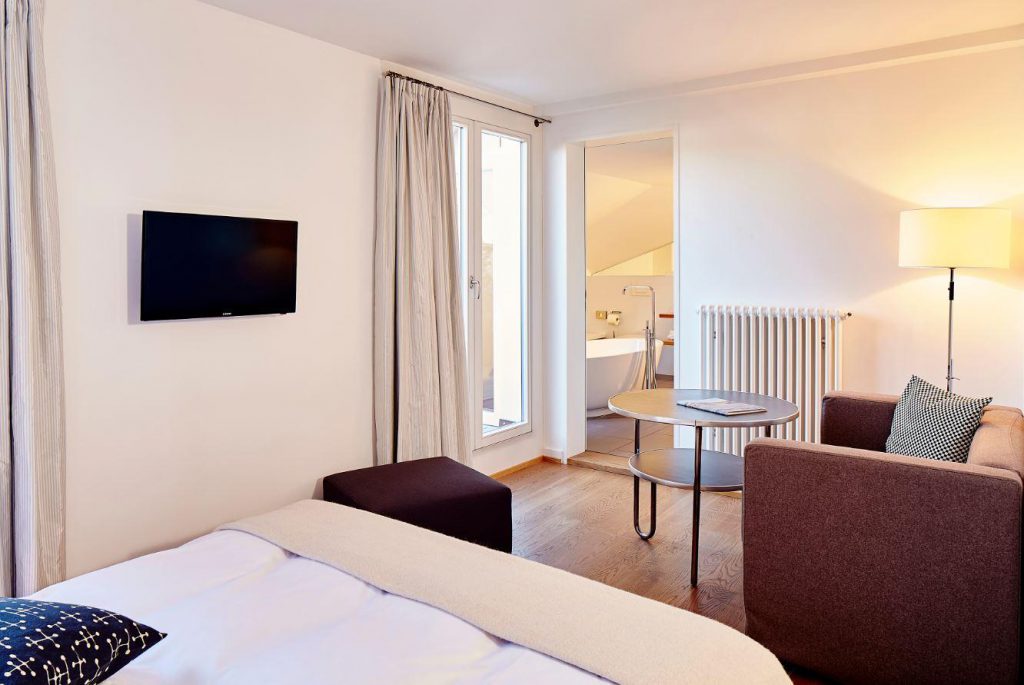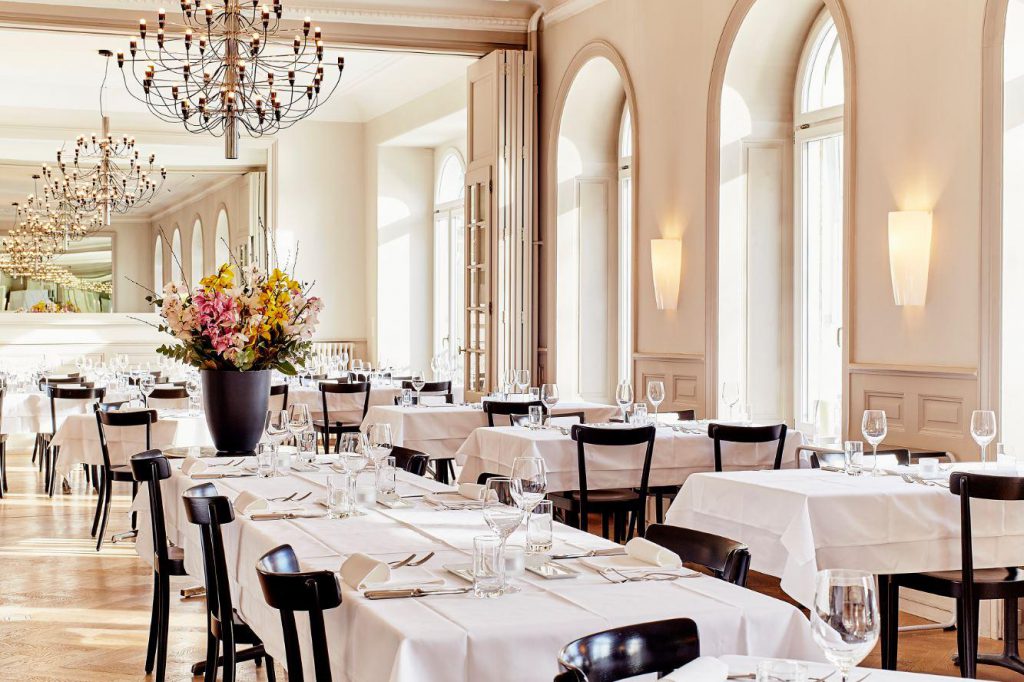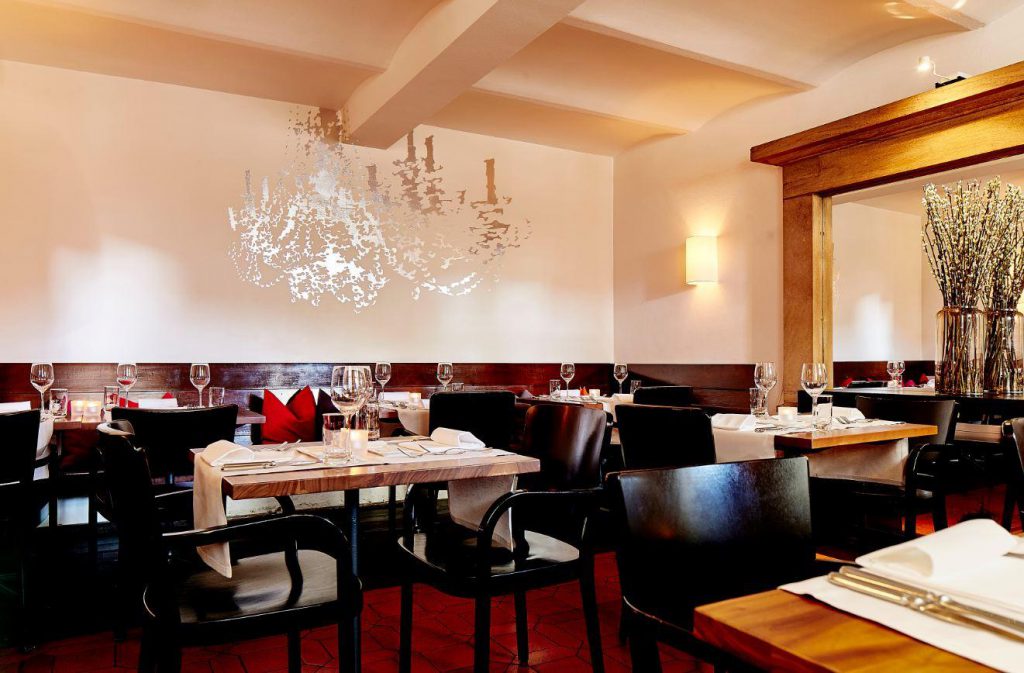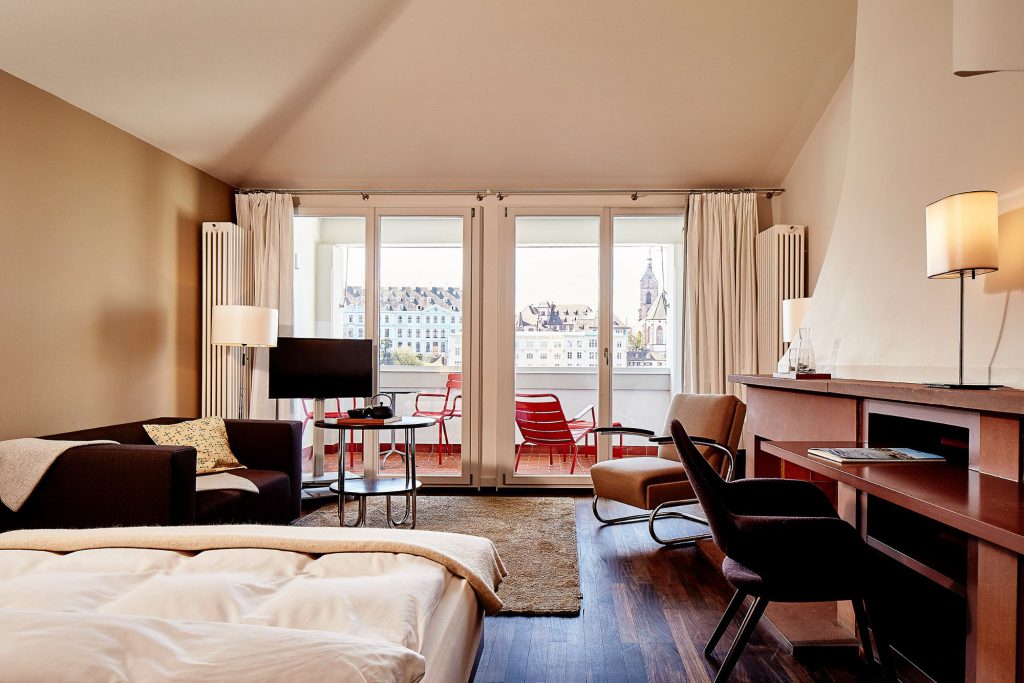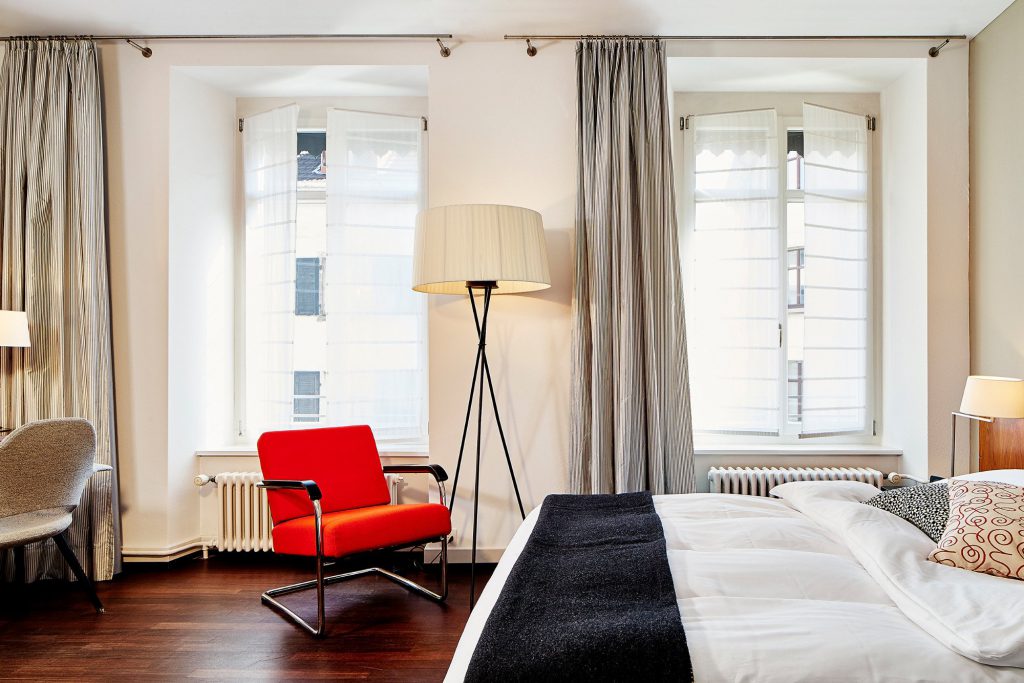 a one-of-a-kind Experience
How's this for a literary pedigree: Hesse began Steppenwolf here in the mid-Twenties; room 4.1, to be precise. This building has operated continuously as a hotel since 1873 when Ernst Krafft (its first owner) lent his surname. Any way you look at it, Hotel Krafft Basel doesn't pull its historical punches — quite fitting for a Kleinbasel heavyweight, just across the Rhine from Altstadt's ceremonious, half-timbered façades, and firmly ensconced in the neighborhood's walkable, lively streets. Indeed, the renowned Mittlere Brücke ("middle bridge") straddles the even more renowned river right outside the front door.
The hotel's 60 rooms are split between the central building and an opposing annex. Old-world details abound in the carefully preserved interiors, a heady compote of parquet flooring, restored tiles, original radiators, wainscoting, and chandeliers suffused with gentle Swiss light. A delightful array of lamps, by turns whimsical and sleek, sustain that light in the rooms themselves, colluding with mid-century Typenmöbel furniture for a retro-futurist vibe. Grab a double room facing the river for the spaciousness and the gratifying view of the Rhine from the distinctive arcade balcony. Inside, thankfully, they've updated the fixtures since the 19th century, incorporating flatscreens, complimentary wi-fi, docking stations, Moka Efti coffee, and L'Occitane bath amenities.
Silvio Wieland's team serves lunch and dinner daily (try the trout en papillote or the veal fillet with tuna salsa) from an imperially gorgeous dining room or, weather permitting, on the terrace. There's also a downstairs lounge called Schnooggeloch, which should be just fine if it's half as fun to dine in as it is to pronounce. Right next door is Consum, a wine bar specializing in charcuterie and cheese boards; wander further at your leisure, as you're liable to stumble upon some true curiosities in such a magical neighborhood.
The 4-star city hotel Krafft Basel enjoys an idyllic location on the banks of the Rhine in the old town of Kleinbasel. The combination of historic architecture with state of the art equipment and modern design make the hotel one-of-a-kind. Experience the charm of bygone days in the individual rooms and enjoy beautiful moments.
Restaurant Krafft Basel
Their philosophy: fresh, local, and surprising. Enjoy authentic dishes paired with a modern touch and feel the pleasure with farm-fresh products of our kitchen team.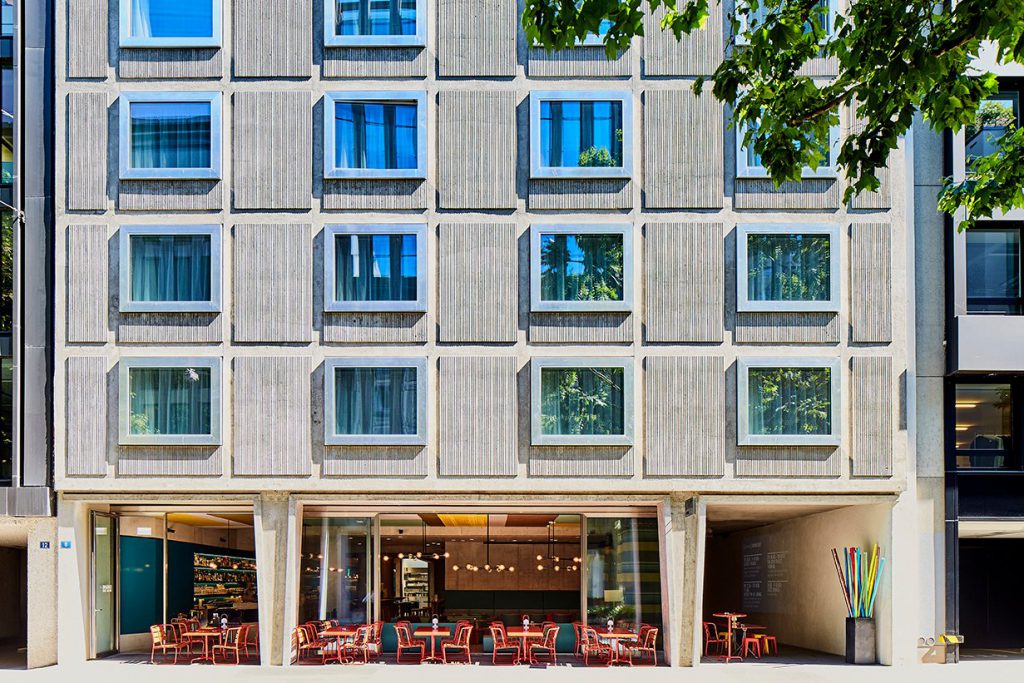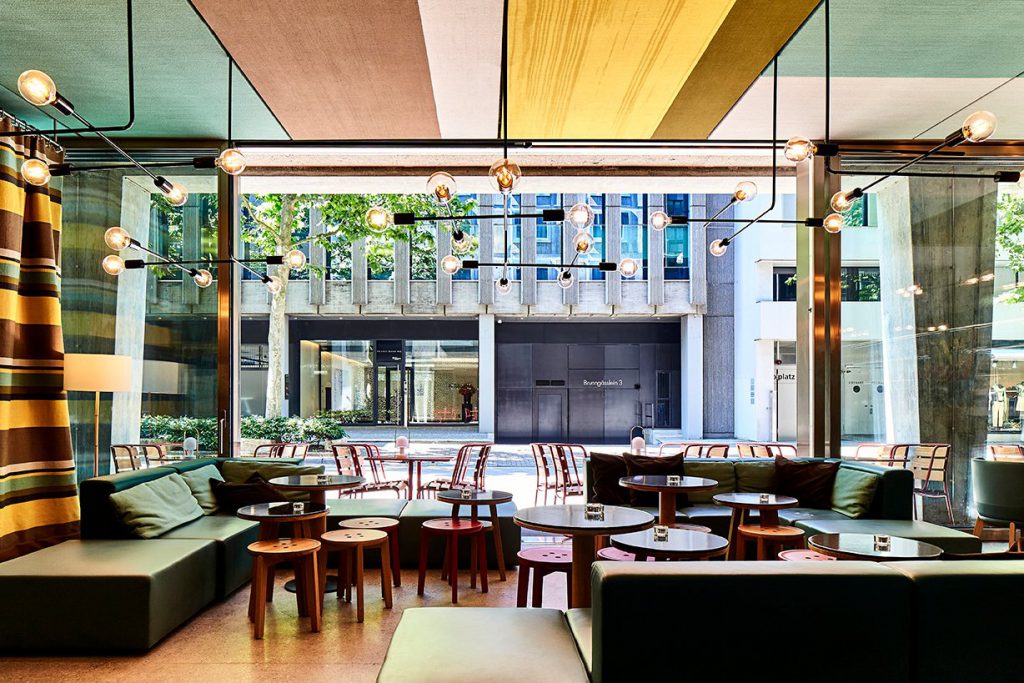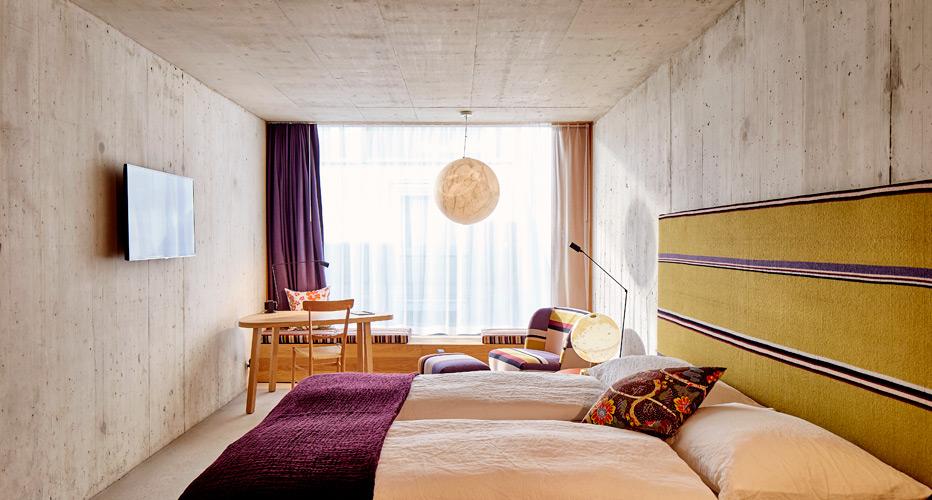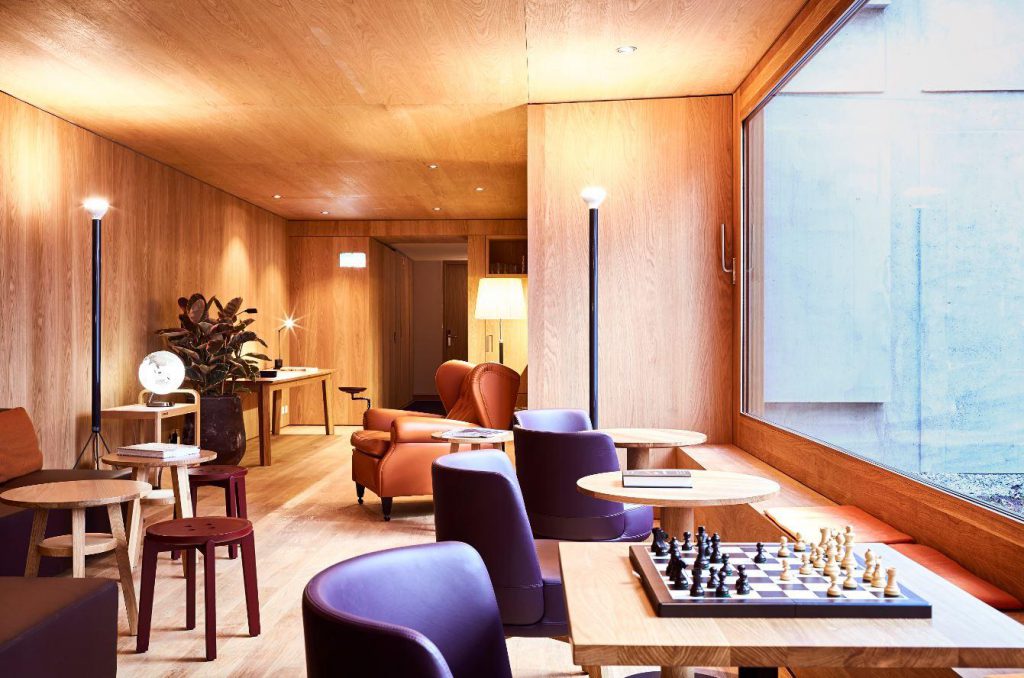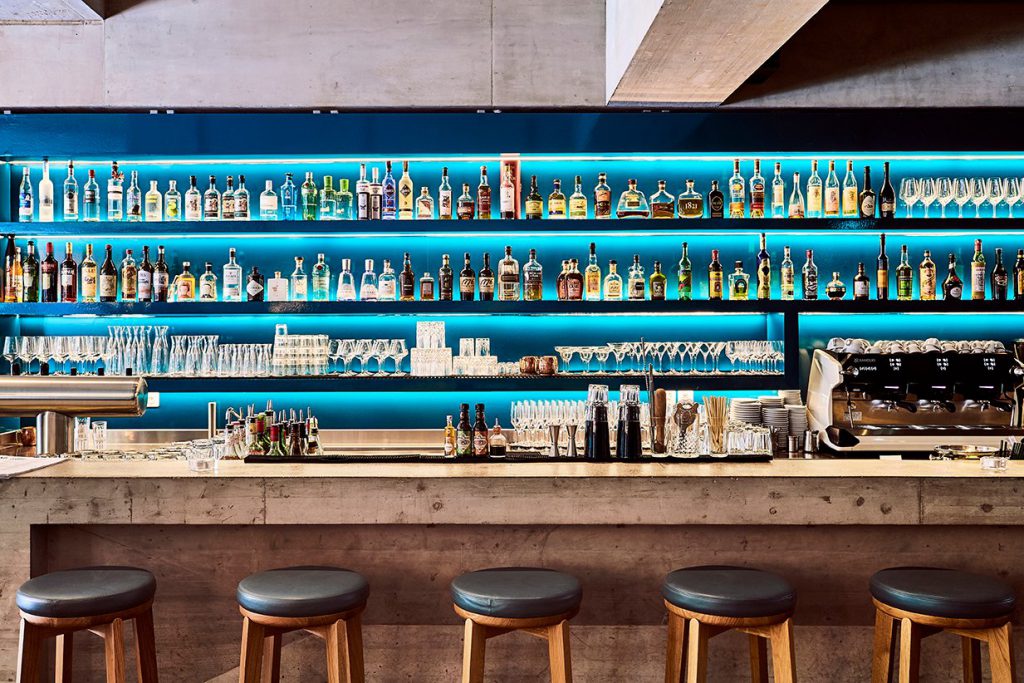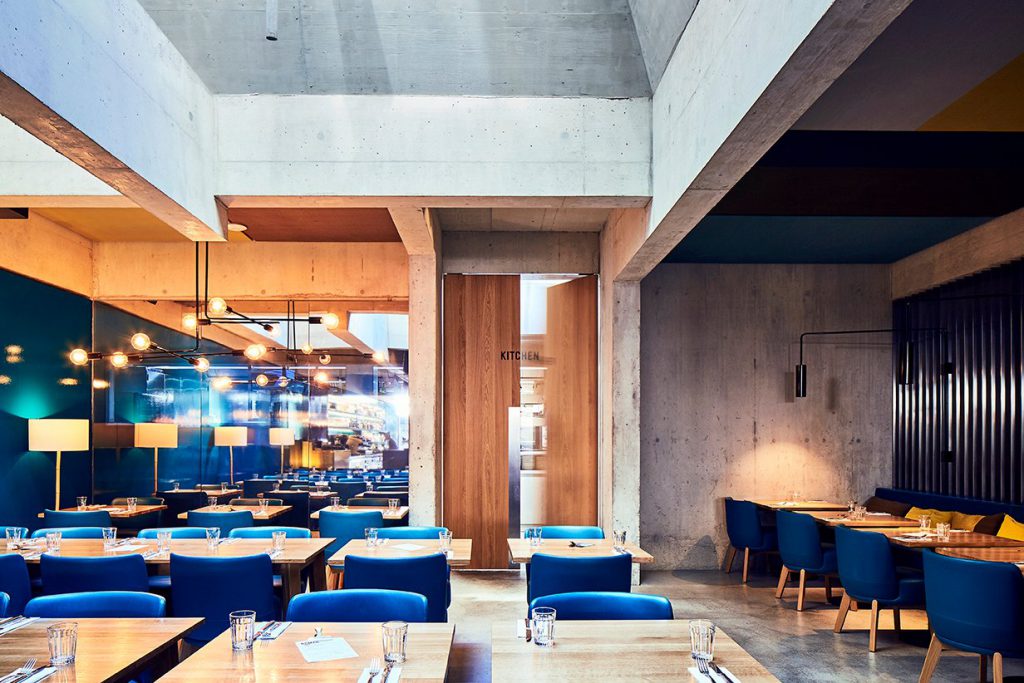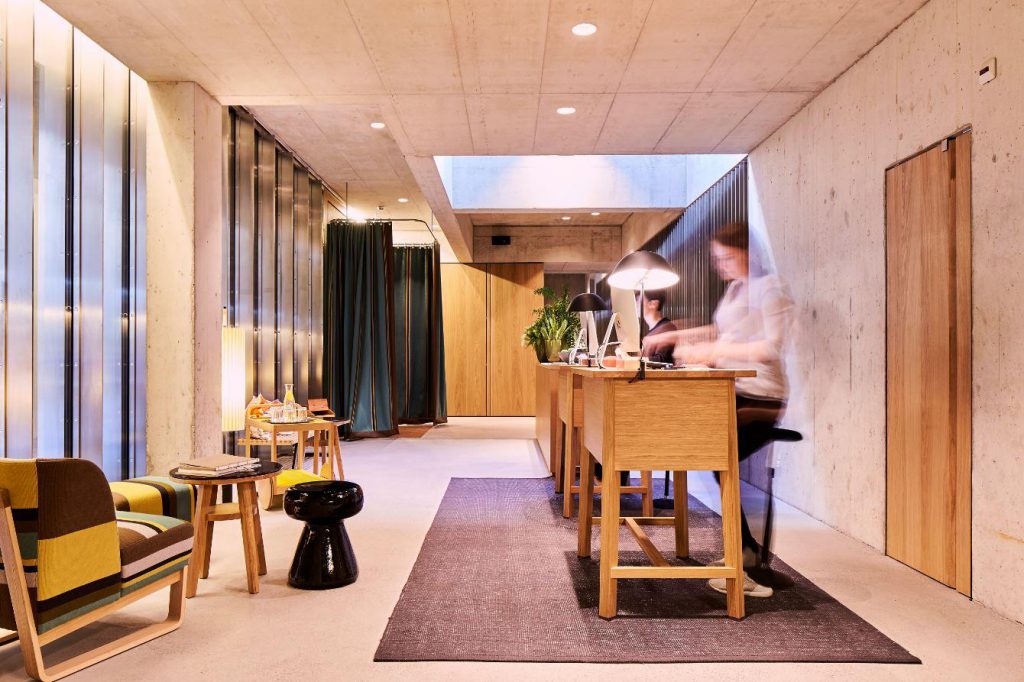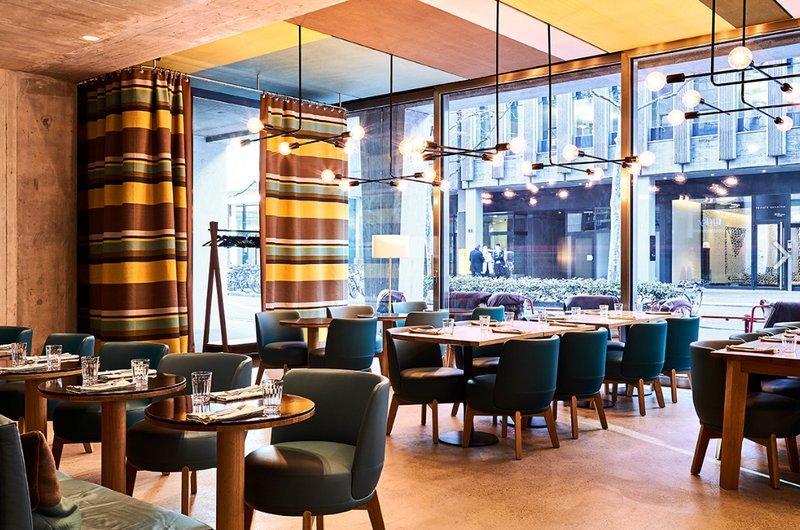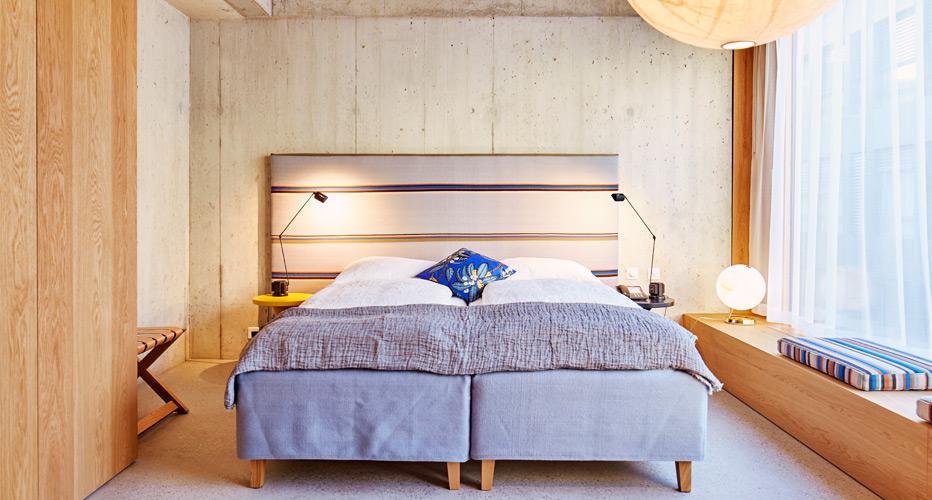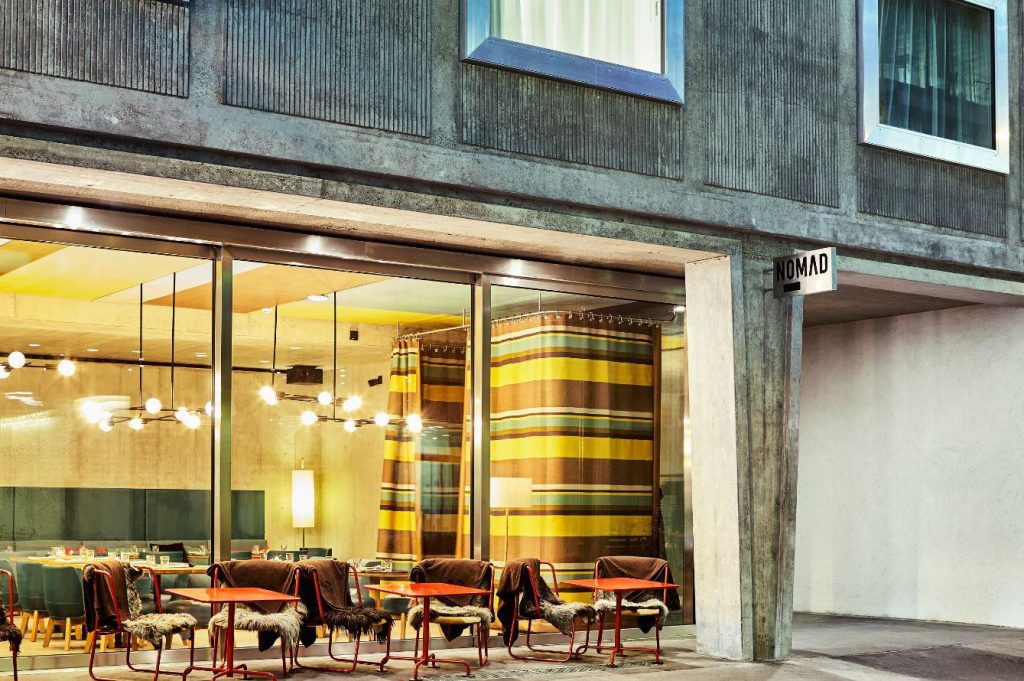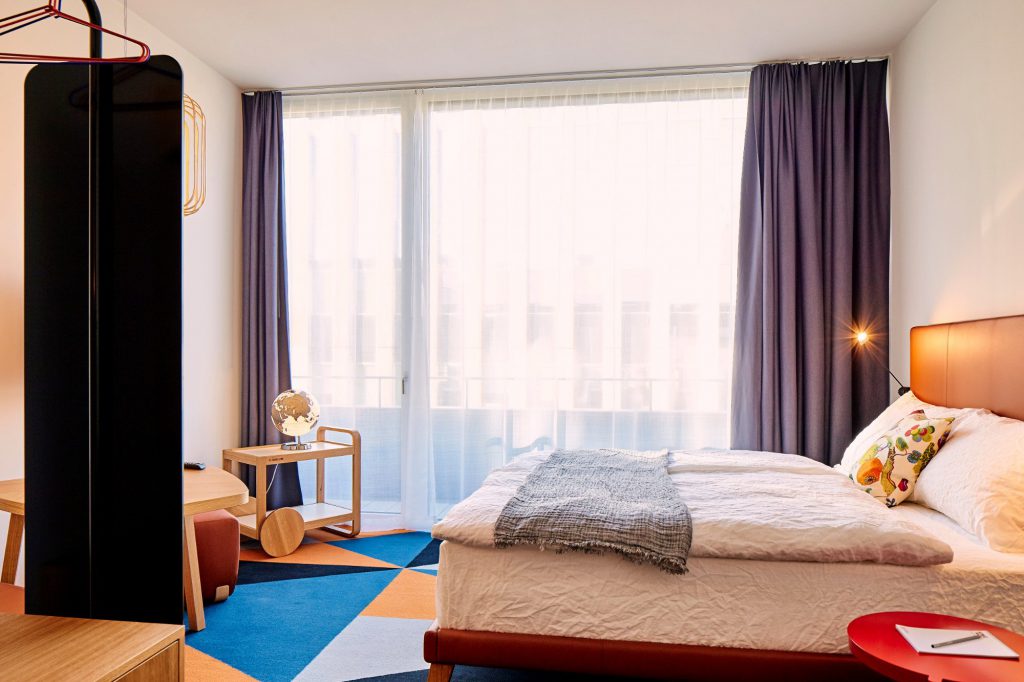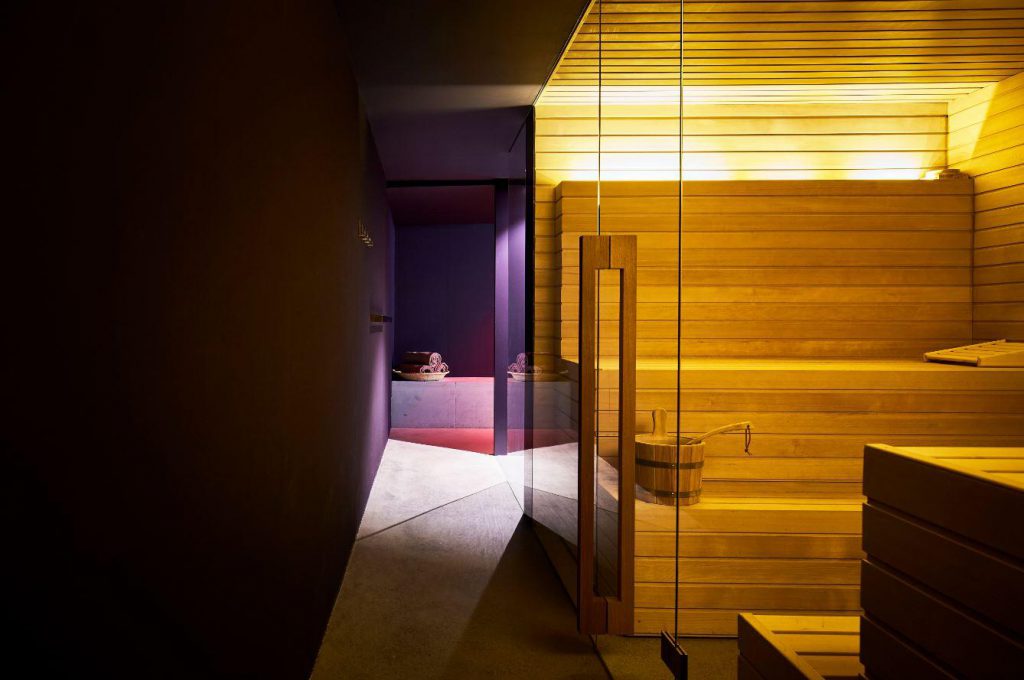 DESIGN & LIFESTYLE HOTEL IN BASEL
Urban, unique and inspiring. That's the Nomad Design & Lifestyle Hotel in the city center of Basel.
It's here where locals and guests from around the world find their temporary home. Modern architecture from Buchner Bründler in combination with a homely design characterises the hotel with a unique charm: from the gym with sauna, to the Business Room, right up to the Penthouse Suite.
Switzerland holds fast to its traditions — lucky for us, among those traditions is a rich, deep vein of pure modernism. Basel's Nomad Hotel makes its home in a classic 1950s apartment block, the first-ever constructed in the city, whose distinctive concrete facade has been preserved, as well as a contemporary addition, purpose-built for the hotel project. And the interiors take off from there, using the raw concrete as a backdrop for a look that's surprisingly warm, with vibrant pops of color and clean-lined, modernist-inspired furniture by local designer This Weber.
If it's not quite the sort of presidential-suite luxury on offer in Basel's traditional business hotels, there's still plenty of comfort and convenience to be had. The furniture is thoughtful and well-designed, the electronics are fully up to date, and you'll have a digital press reader with access to thousands of newspapers and magazines, a considerable step up from the typical daily paper outside your door. Meanwhile, downstairs, the Eatery serves a variety of purposes, from casual drinks and quick bites to a proper restaurant dinner. If it's a bit familiar, maybe it's because you already know the sister hotel, Krafft Basel — or, if you don't, then you can consider yourself duly informed.
when you have a special request or can not find your hotel, you want a cheaper option or you have any questions? please contact us and we will send you a new top 3 based on your choice.
by e-mail: GERT@CRUISETCETERA.COM