Best cruise port hotels as picked and recommended by members of our groups: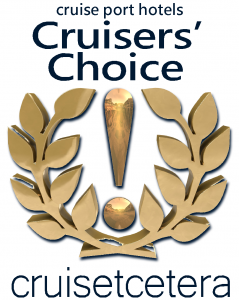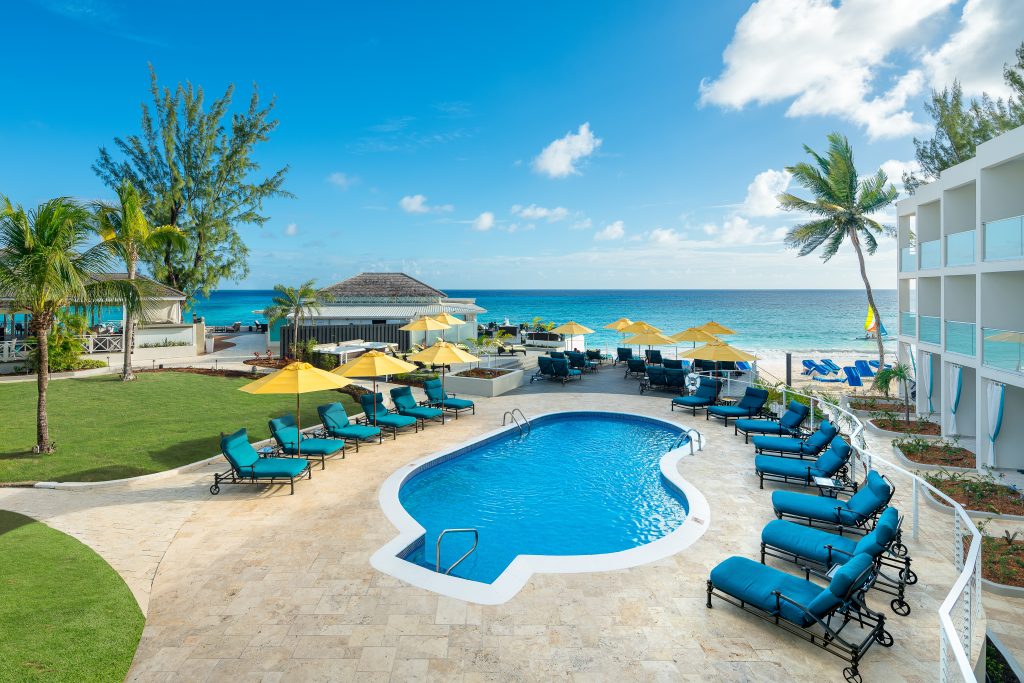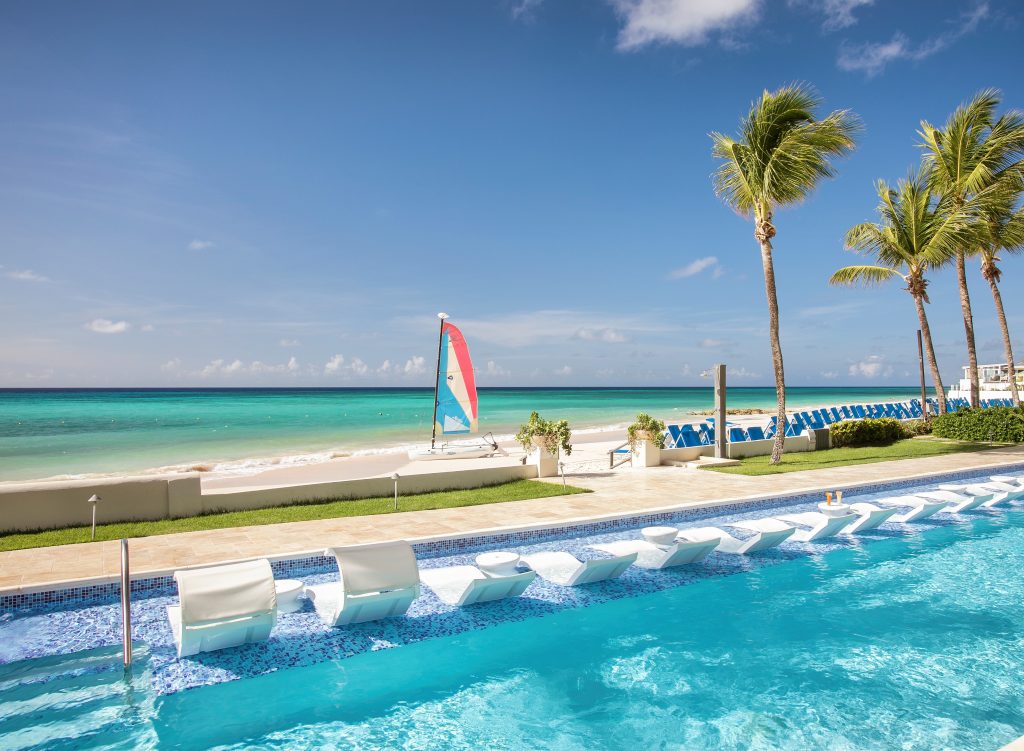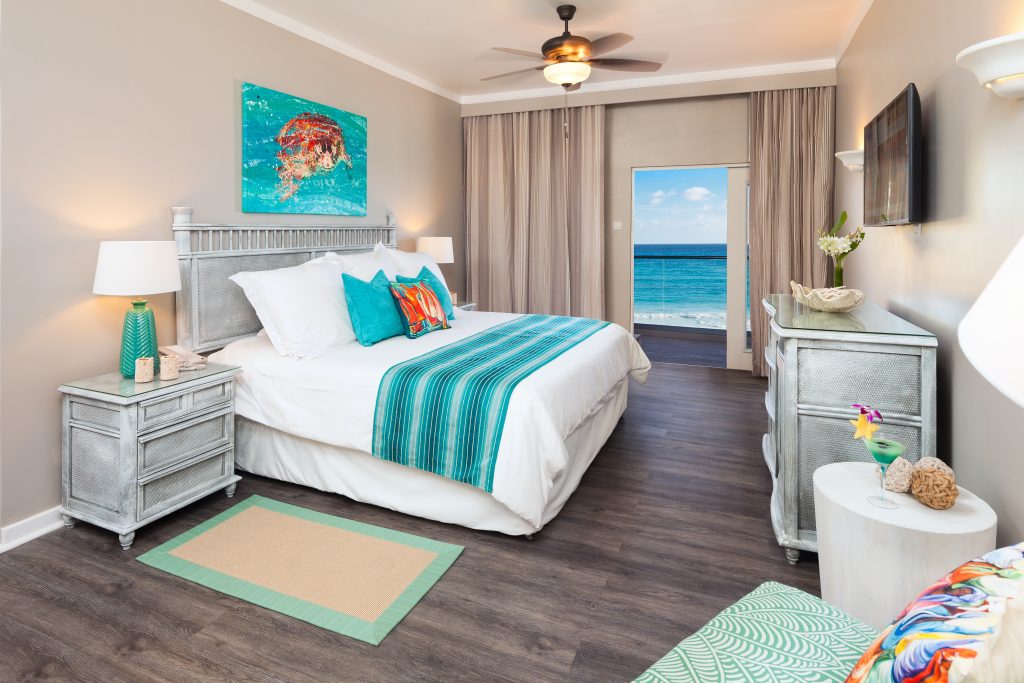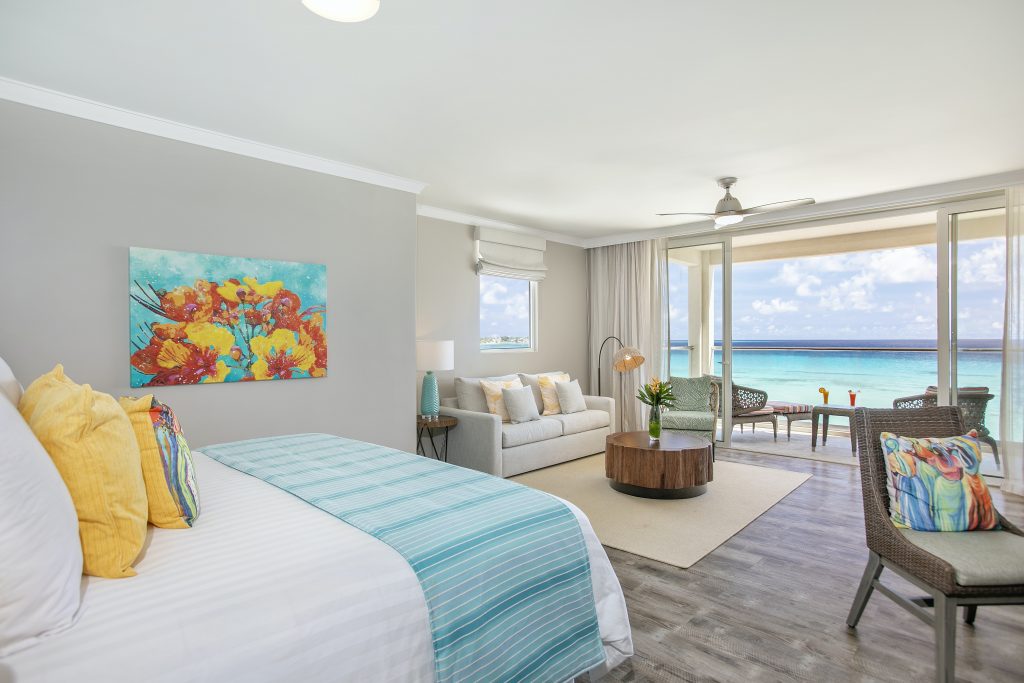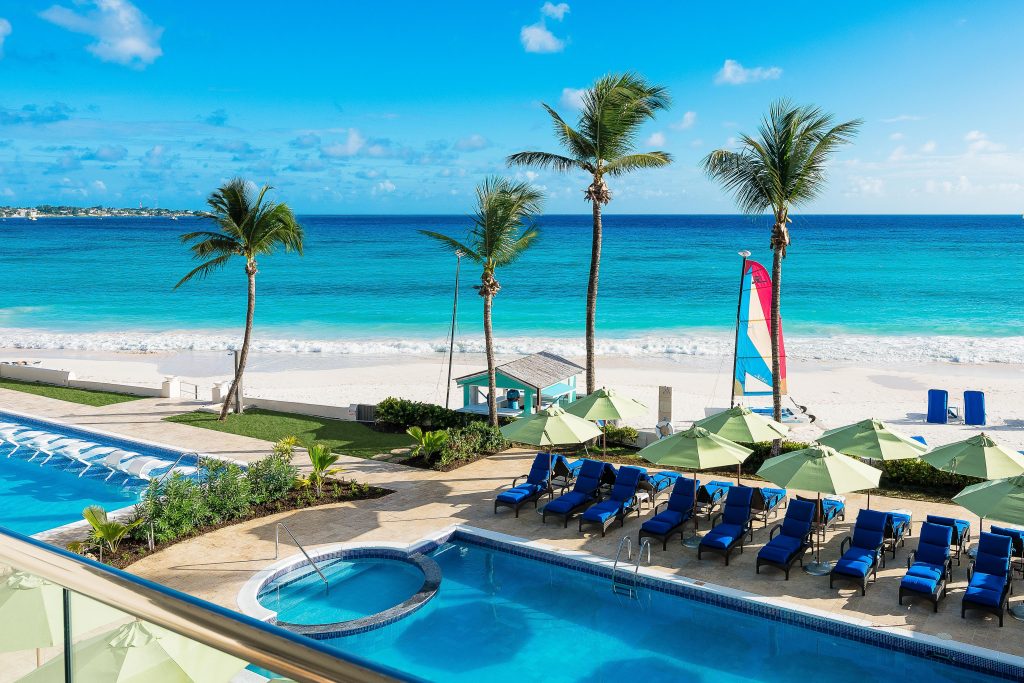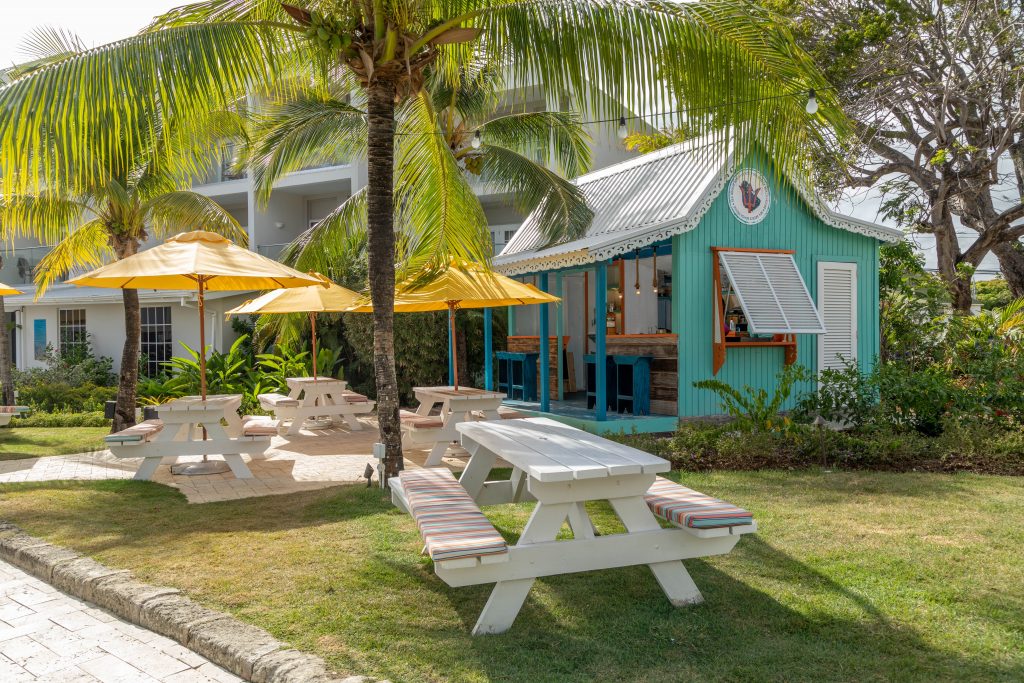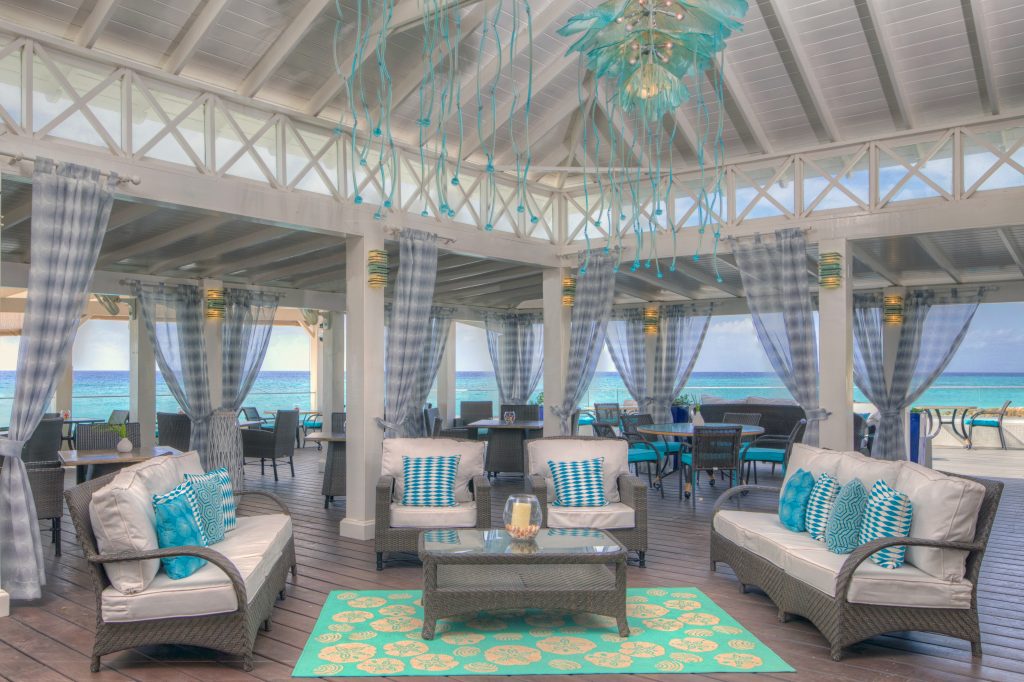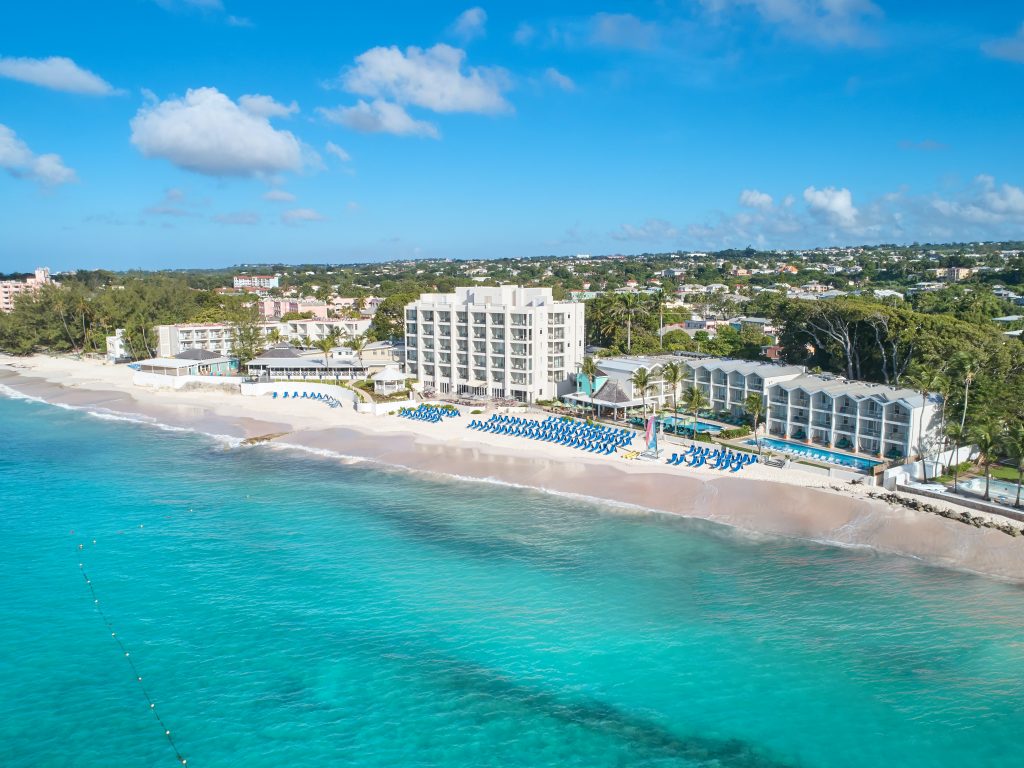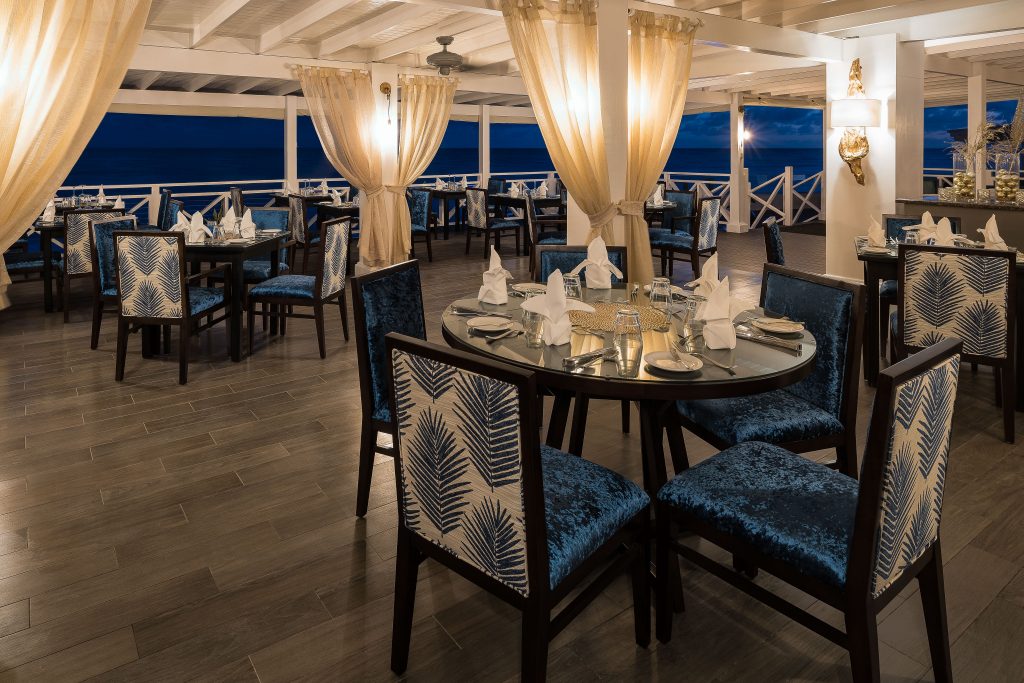 spectacular ocean views
Laura F. : "We loved it sweet little place."
Philosophy of the Cothran family owners' – "A discerning balance of fine service and affordable luxury since 2002.
All well-appointed Little Arches accommodations are fashioned individually in tropical decor with elements featuring air conditioning, ceiling fan, the artist commissioned watercolor paintings, Italian ceramic flooring, king-size bed pillow top mattress and tufted headboard, high thread count cotton sheets, iron & ironing board, selection of tea & fresh brew coffee amenity, mini-fridge (un-stocked), sitting area, ensuite bathroom with shower only, hairdryer,  bespoke pottery basin, Gilchrist & Soames skincare products, bathrobes, digital safe, direct dial phone, satellite plasma TV,  WI-FI internet, iPod docking station, non-smoking rooms, and nightly turn-down service. The main draw is the terracotta sun terrace with a private freshwater plunge pool.  Each features a king-size bed, seating and dining area, convenience of a full kitchen, bathroom with a walk-in shower, coral stone vanity with hand-made pottery basin. Each suite overlooks spectacular ocean views.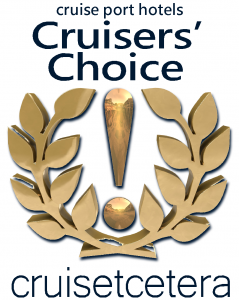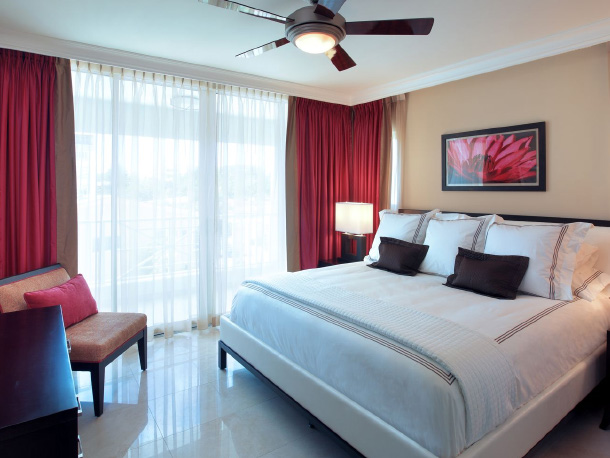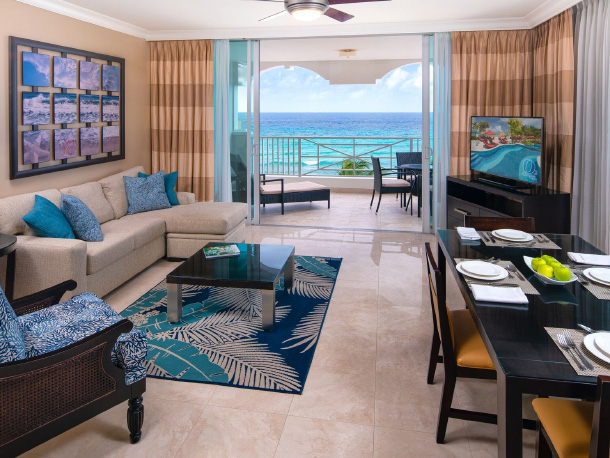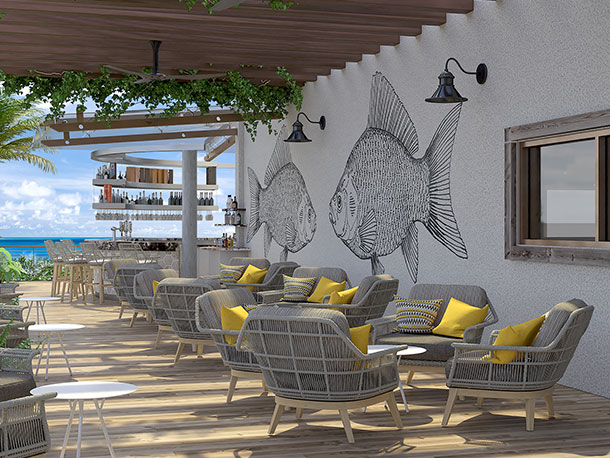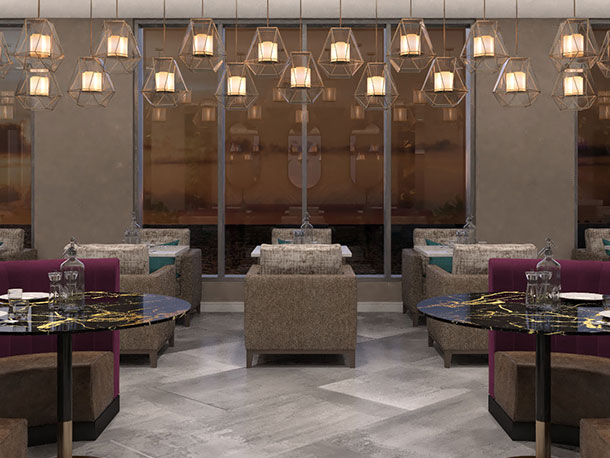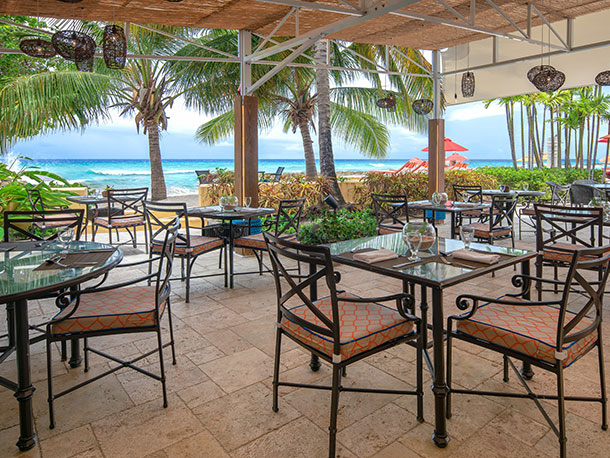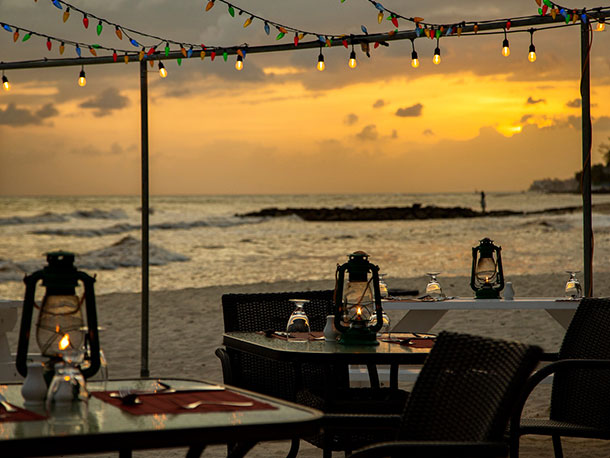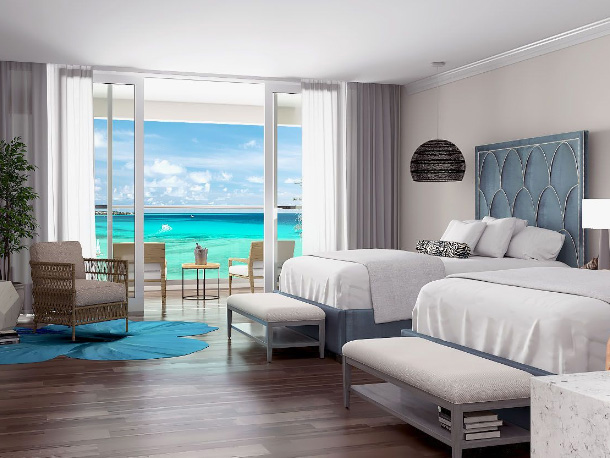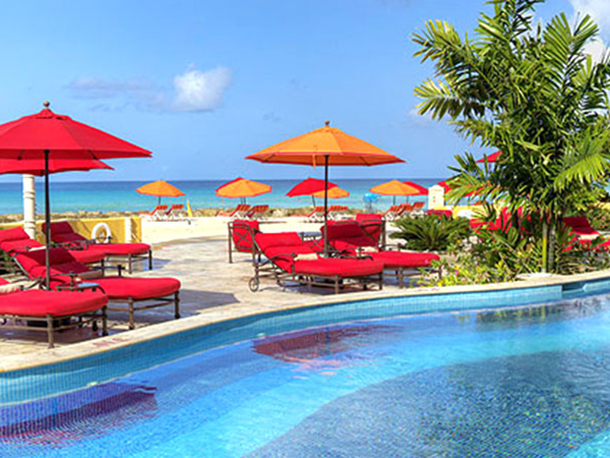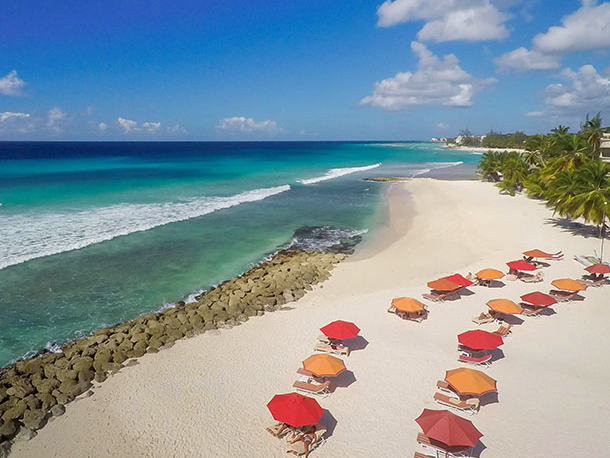 BARBADOS' NEWEST LUXURY ALL-INCLUSIVE RETREAT
Escape to a chic, tropical paradise set on a 1,000 ft of powder white beach fringing the glistening turquoise waters of the Caribbean Sea.
The O2 Beach Club and Spa offers unparalleled comfort and personalized service throughout your stay. Unwind in luxuriously appointed guest rooms, suites, and residences featuring contemporary design and upgraded amenities.
With a host of dining, wellness, and relaxation options, our island haven provides the perfect setting for an indulgent Barbados holiday. From the moment you arrive, you'll feel like the newest VIP member of the coolest new Beach Club in Barbados.  
Relax in any of the 130 guest rooms, suites or residences all featuring contemporary décor and upgraded amenities.  With almost every room offering a breathtaking view you'll truly be spoilt for choice.
From adventurous ocean activities to vibrant island festivals, discover many exciting things to do in Barbados.
Experience 5* dining done differently with options from relaxed indoor spaces and breezy outdoor decks to gourmet fine dining or barefoot on the beach.
Restaurants and dining experiences offer a variety of menus and cuisines all featuring fresh local ingredients creatively prepared by a team of experienced chefs. It's all included and no wallet required so choose guilt-free from a fabulous selection of eclectic cocktails, premium branded alcohol and select wines, and champagne.
Experience Unparalleled Comfort & Luxury
Spend the day swimming, luxuriating in the spa, enjoying one of our specially curated island experiences, or learning a new skill at your Daily How To or Learn To lessons.
After a fun-filled day, retreat to the comfort of your private sanctuary where uninterrupted relaxation and endless ocean views await. Enjoy an unparalleled experience unlike any other – designed around a modern definition of luxury that focuses on the precious elements of time, space, choice, and experiences.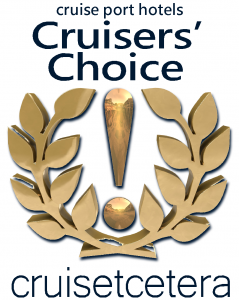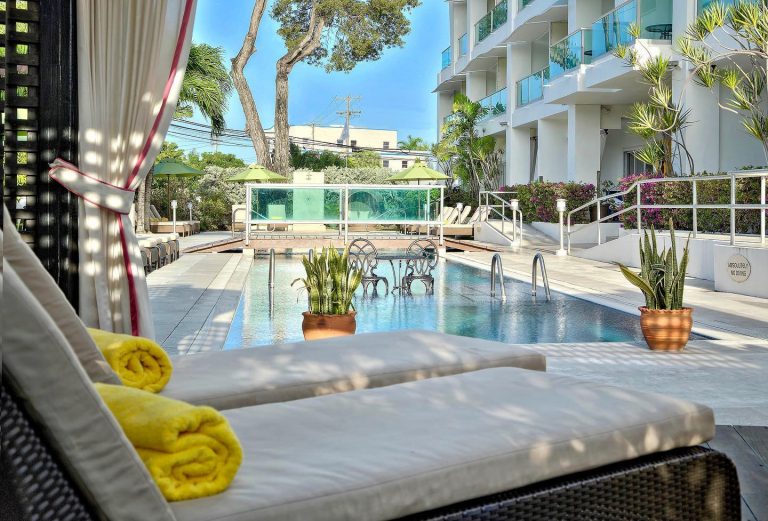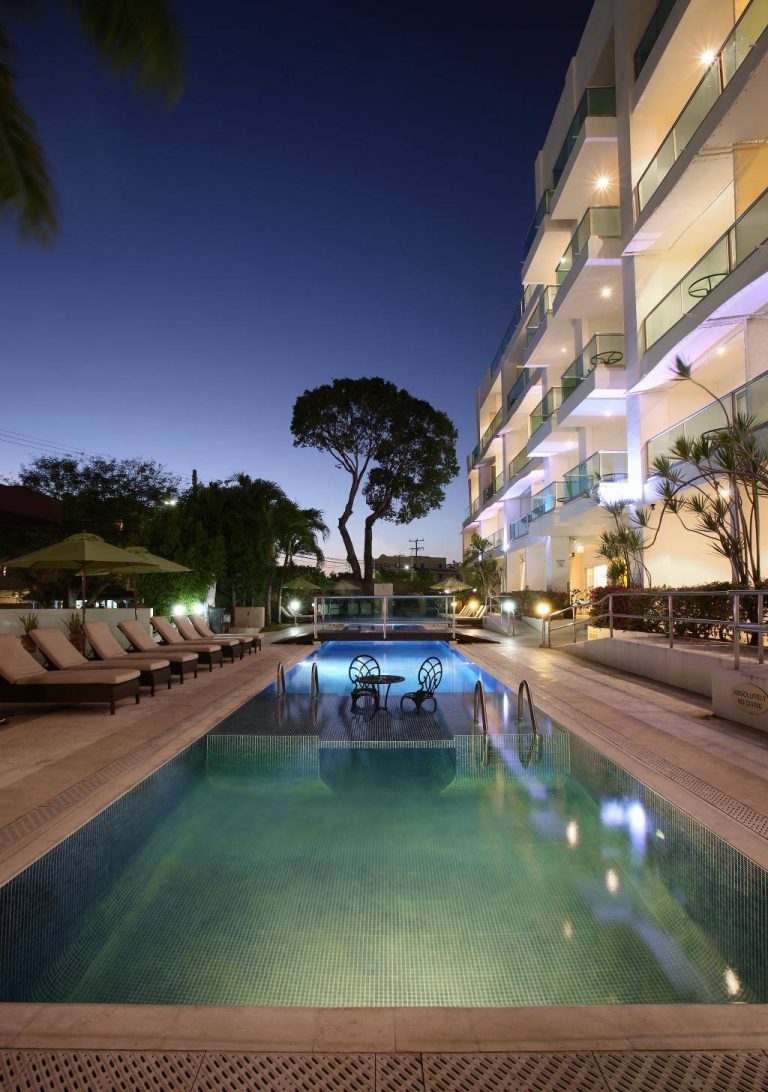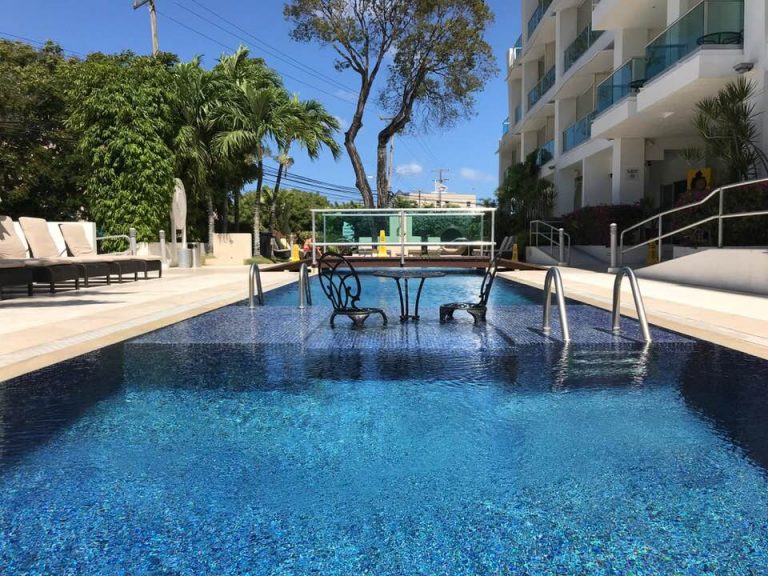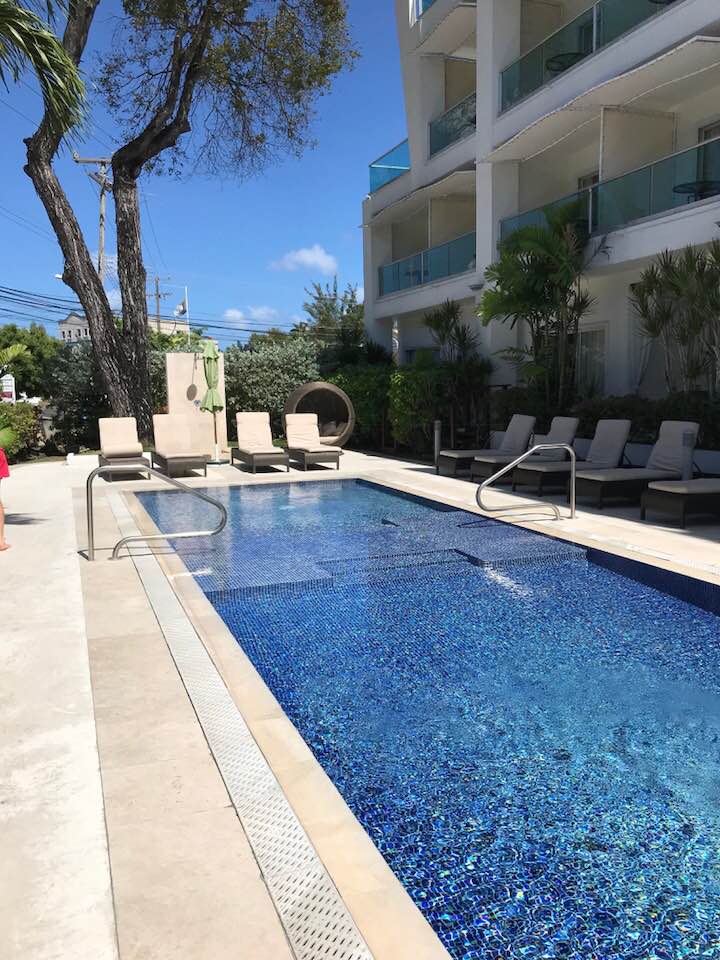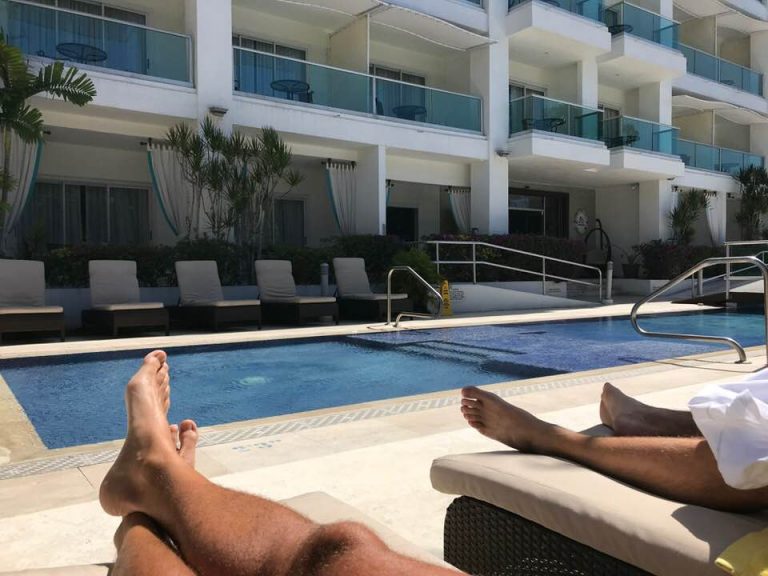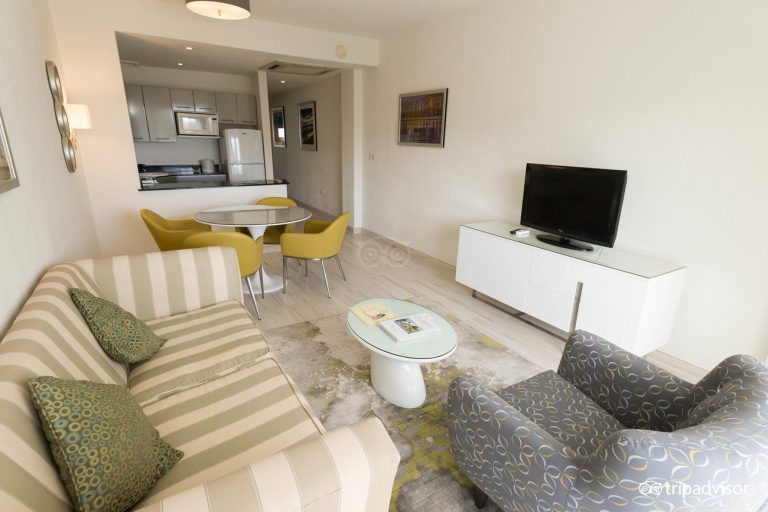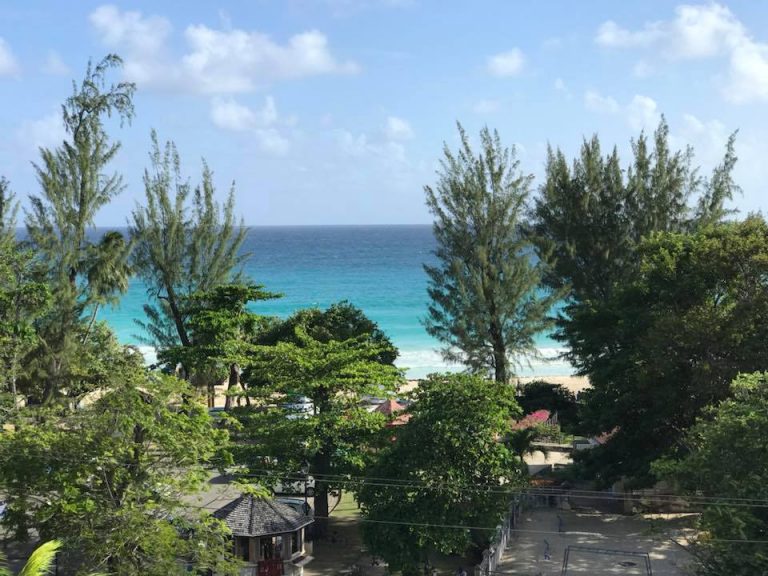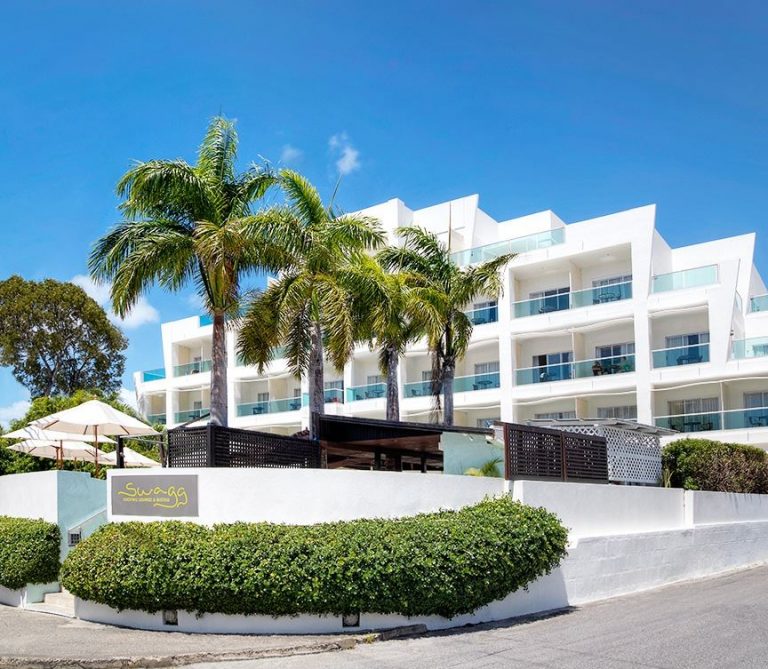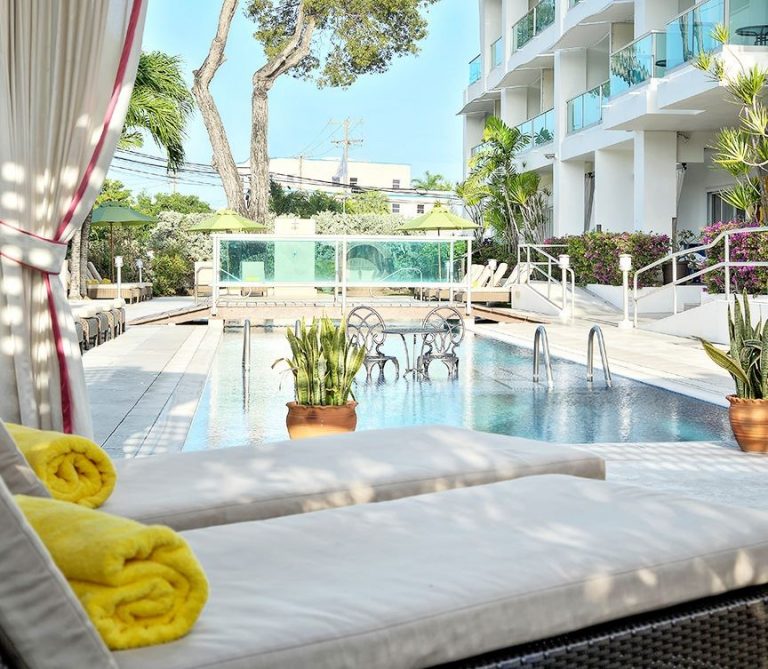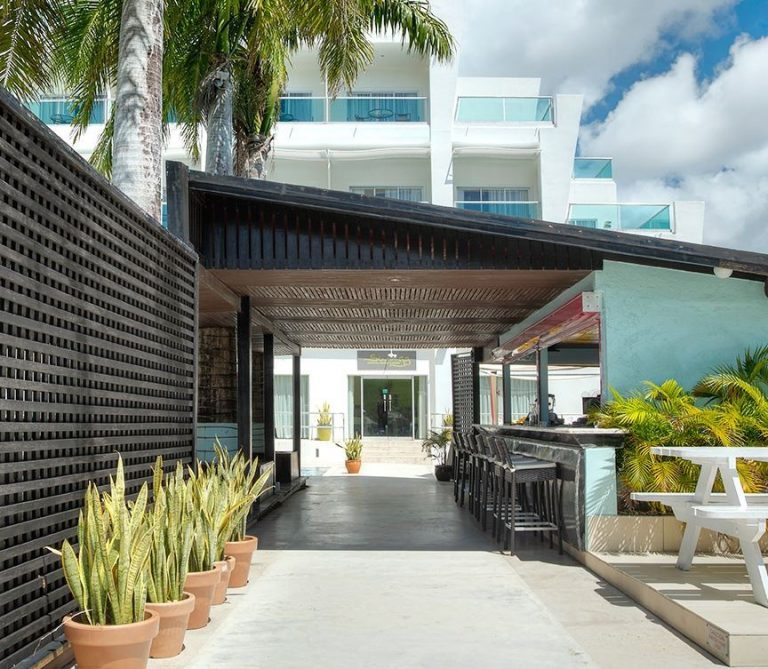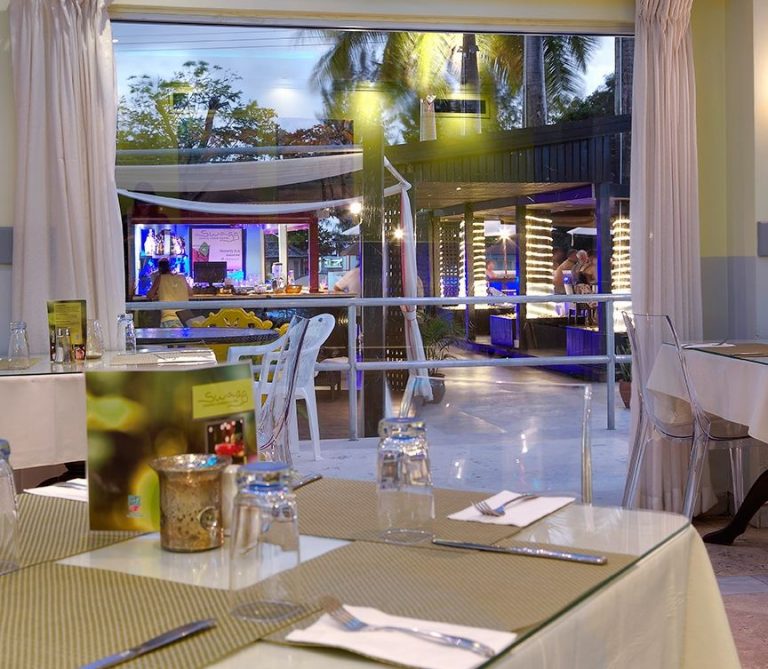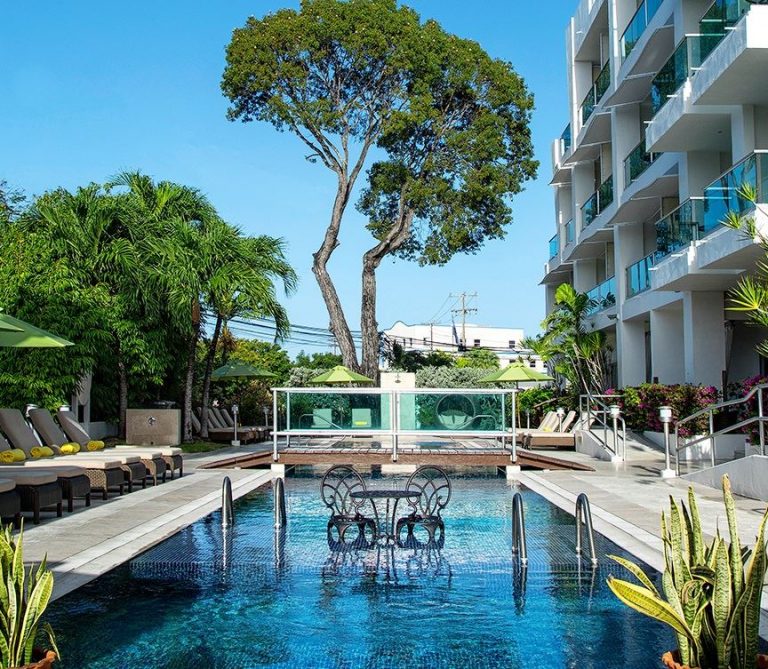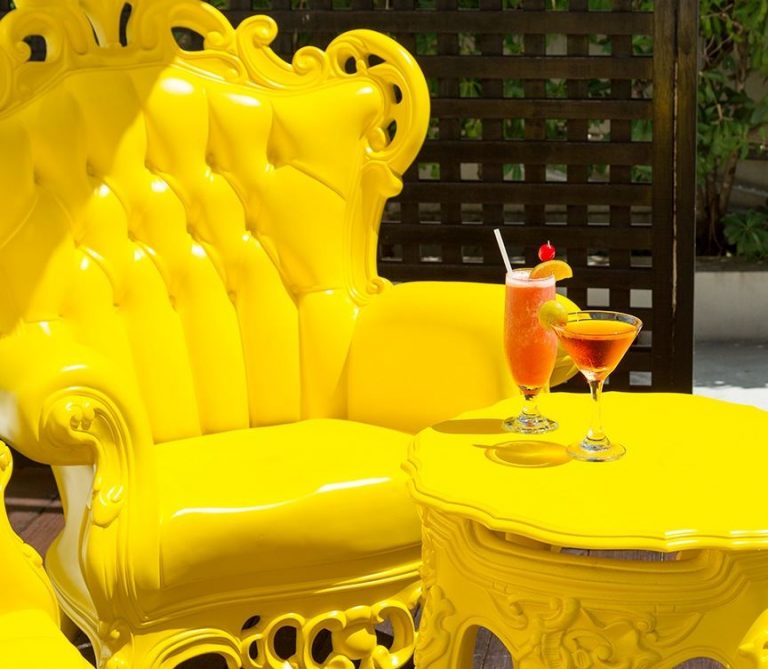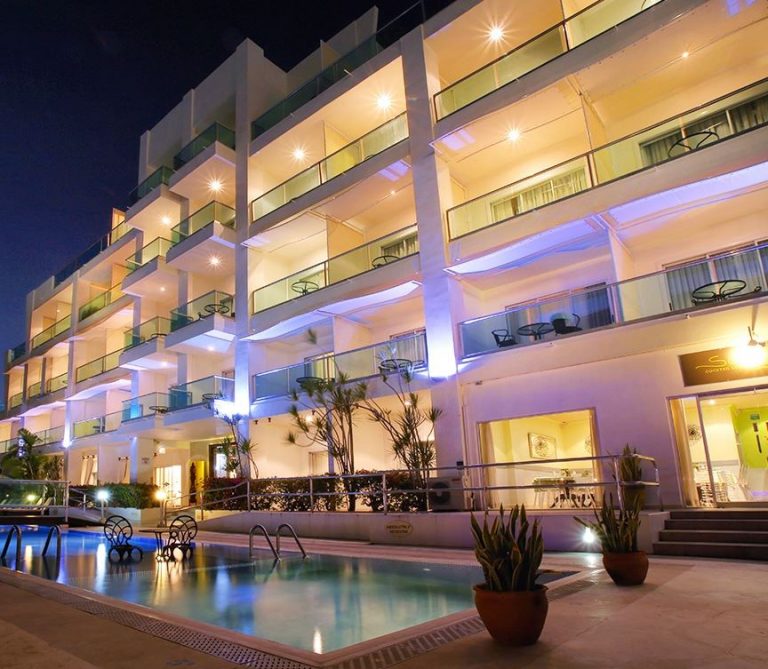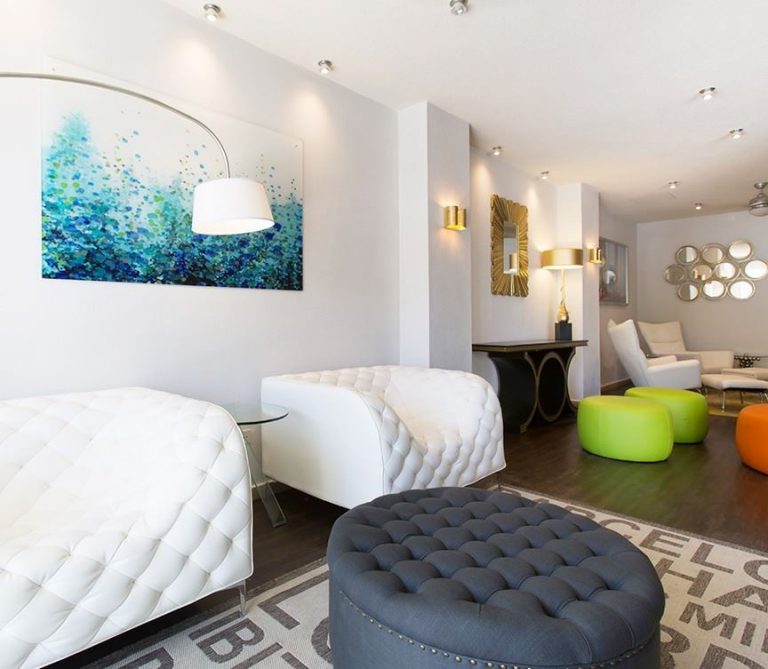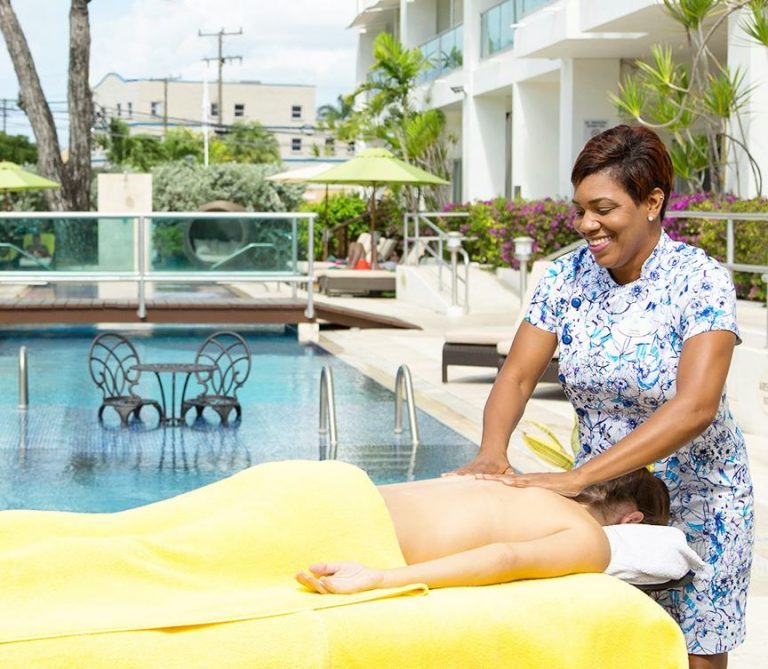 Discover the essence of island living
Guido A: "Fantastic choice very close to the beach. The apartment rooms are large and with a kitchen. Lovely pool area."
Discover the essence of island living at this contemporary hotel in beautiful Barbados just steps away from Accra Beach. Located on the beautiful South Coast on the Caribbean Sea, this relaxing Barbados resort features residence inspired suites with contemporary decor and balconies overlooking idyllic island scenery. Enjoy fresh local cuisine at the South Beach restaurant, lounge by the sparkling pool with a tropical drink, or laze on the powdery white sands.
The resort also features intimate meeting and event space, complimentary Wi-Fi, and authentic island hospitality. Enjoy fresh local cuisine, lounge by the sparkling pool with a tropical drink, or laze on the powdery white sand beaches of Barbados on the Caribbean vacation of your dreams.
Overlooking the breathtaking south coast of Barbados, our all-suite luxury hotel and resort in Barbados is an escape for the spirit. Enjoy fresh, the local Caribbean fare at the South Beach Restaurant, sit back, and relax while sipping tropical drinks poolside. Kick back on the pristine sands of Accra and Rockley Beach, just steps away from South Beach hotel, and play in the heavenly blue waters of the Caribbean Sea.
Get connected and inspired with complimentary Wi-Fi and stylish meeting venues, or just relax and do nothing but work on your tan. With a relaxing vacation setting and fabulously friendly service, you'll have everything you need for making memories at South Beach hotel and resort in Barbados.
The hotel's outdoor pool runs the length of the resort with a shallow kid-friendly area for play or for adults to sit and relax with a cocktail. Soak up rays on the sun loungers with umbrellas for shade and enjoy poolside food and drink service, complimented by twice-daily cold towel service.
Pamper yourself on your Caribbean island escape with a variety of in-room spa services at South Beach Hotel. Experience a relaxing massage in the comfort and privacy of your suite, or choose from the variety of refreshing spa treatments and beauty services South Beach offers in the private luxury of your suite.
Walk a few steps to the white powdery sands of Rockley Beach, where you can swim, snorkel, boogie board, and surf in the warm Caribbean Sea. South Beach offers complimentary beach service with sun loungers (two per room) to provide all of the amenities of a beachfront hotel.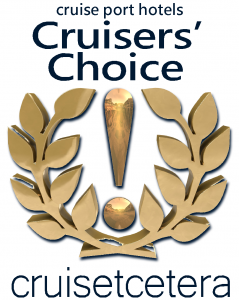 a luxurious romantic retreat
Gary C.:" I choose classy Sandy Lane!"
Polly S.:" Sandy Lane is fab, had a super 2 weeks there!!"
Anne J.:" Bouganvillia! Or Sandy Lane if you can afford it🥂!!! Xxx"
From the moment they welcomed their first guests in 1961 and after a full renovation in 2001, this hotel offered a haven of tranquility, a luxurious romantic retreat for all who want to feel the relaxed feel of the island.
When you are staying in one of the luxury accommodations at Sandy Lane, it is like staying in the house of a special and hospitable friend. Their accommodations feature villas and suites that are so spacious and comfortable you will never want to leave. Resort-style. It would be a pity to just stay here for 1 night prior to your cruise!
Sandy Lane is also a luxury golf resort in Barbados that offers some of the best golf in the world, with three golf courses, The Old Nine, The Country Club, and the world-renowned Green Monkey: a Tom Fazio creation carved from an old stone quarry which is exclusive to Sandy Lane guests. Wherever you play, you will be enchanted by the spectacular natural beauty of the terrain and the stunning views of Barbados' platinum coastline.
Wherever you dine at Sandy Lane you will enjoy the perfect match of exceptional cuisine within exquisite surroundings. The four Barbados restaurants celebrate wonderful flavors from around the world, each meal a delight. Convivial bars, from beachside to overlooking the glorious platinum coast of St. James, are styled for a joyful dining experience spent with friends and family.
The Spa at Sandy Lane is a world in itself. A stunning marble reception area and rapturous staircases lead you to the treatment suites, changing rooms, and water therapies. At this Caribbean spa resort, treatments are drawn from wellbeing traditions across the world, from the Caribbean, North America, and Europe to the Ayurvedic Philosophy from The Far East, all combined with our Barbadian sense of warmth.
'For a true Barbados feel and you might not want to leave…'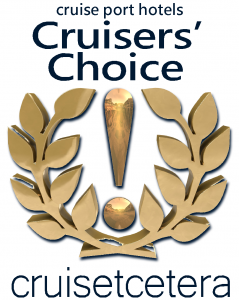 Escape the norm with endless options
Anne J.: "Bougainvillea! Or Sandy Lane if you can afford it🥂!!! Xxx"
Discover an oceanfront hotel that captures the essence and allure of the Caribbean. Feel the warmth of the sun and the friendliness of Barbados from your home away from home, Bougainvillea Barbados.
 Escape the norm with endless options and all the comforts of a full-service hotel, ideally suited to couples and families alike. Relax, unwind, and fall in love with all that makes Bougainvillea Barbados uniquely unforgettable.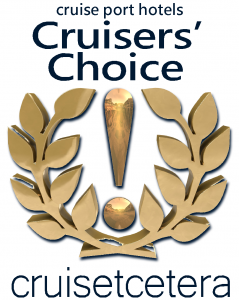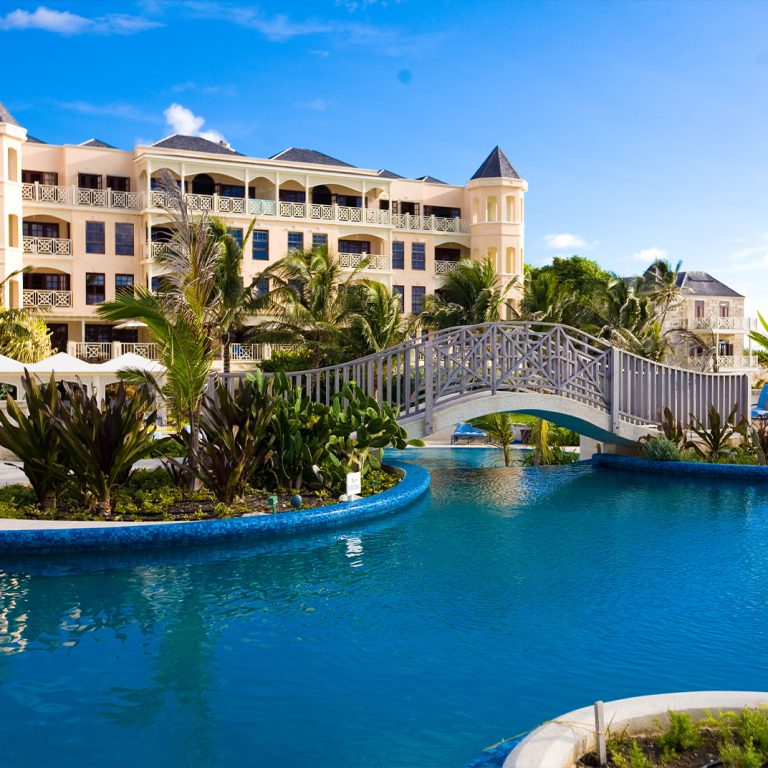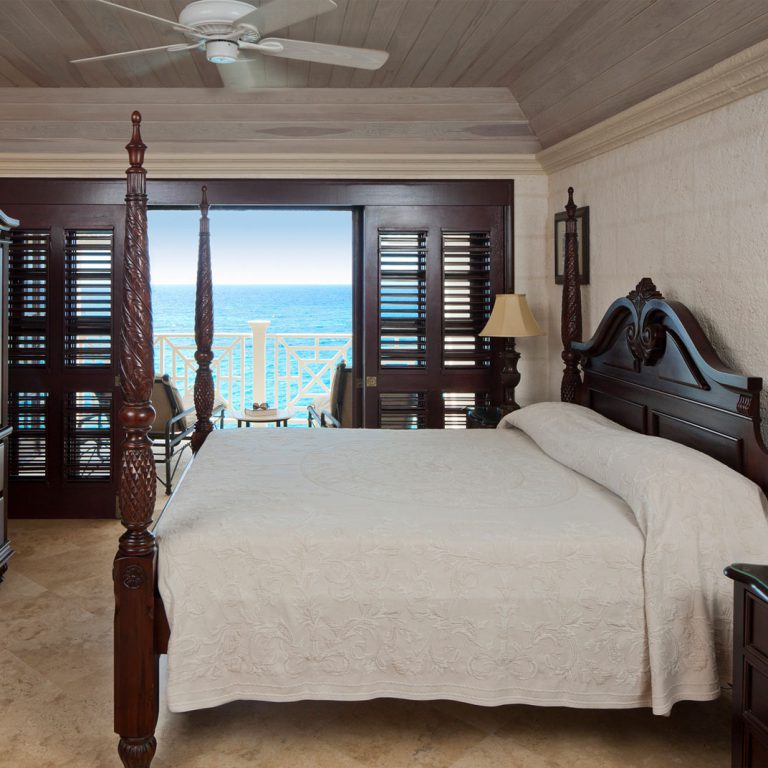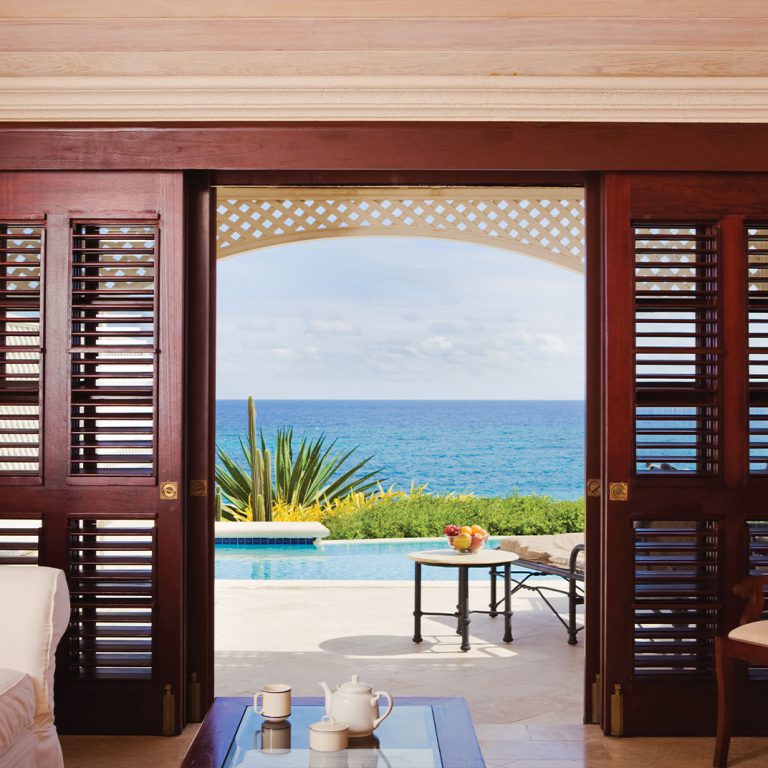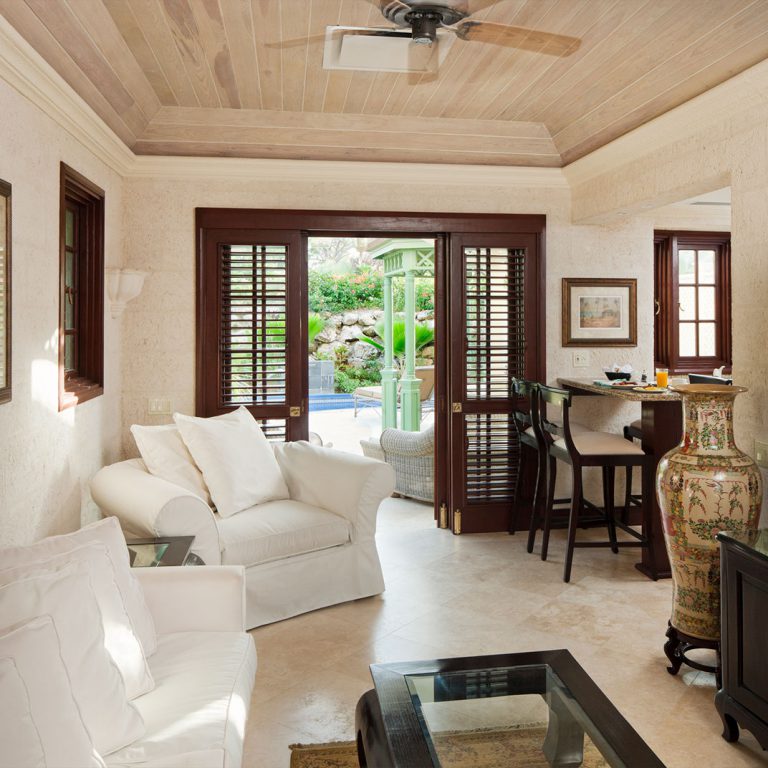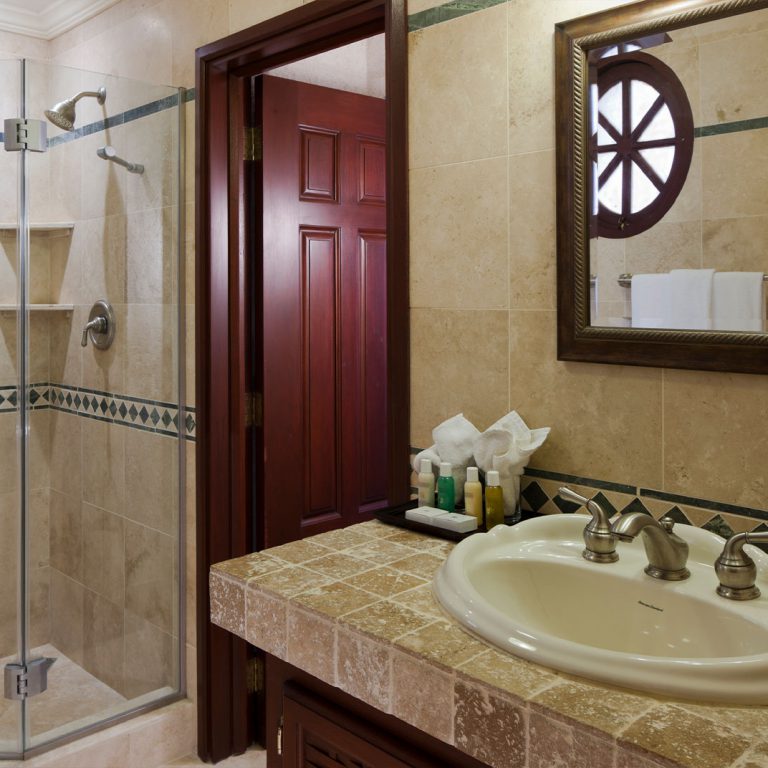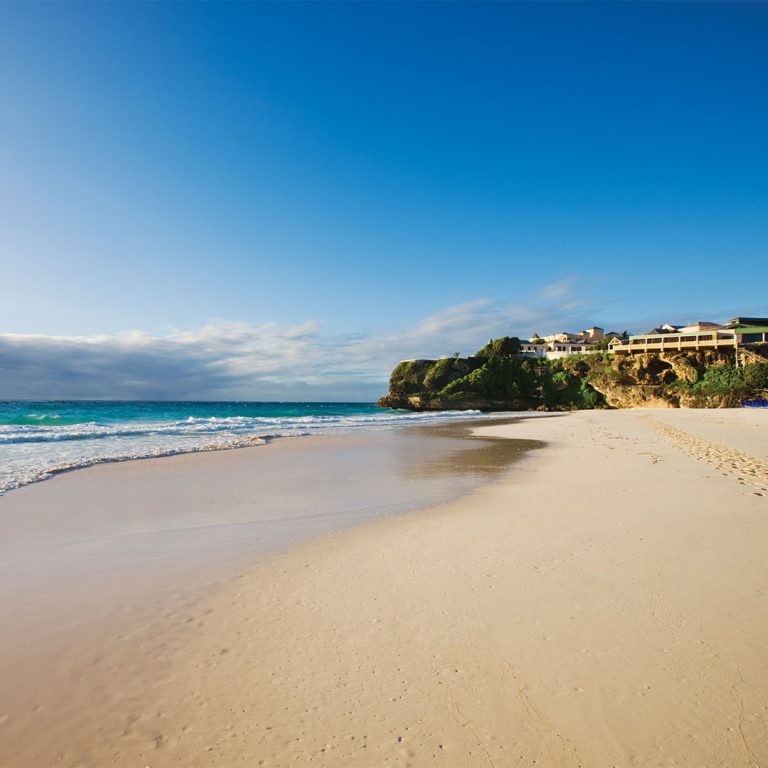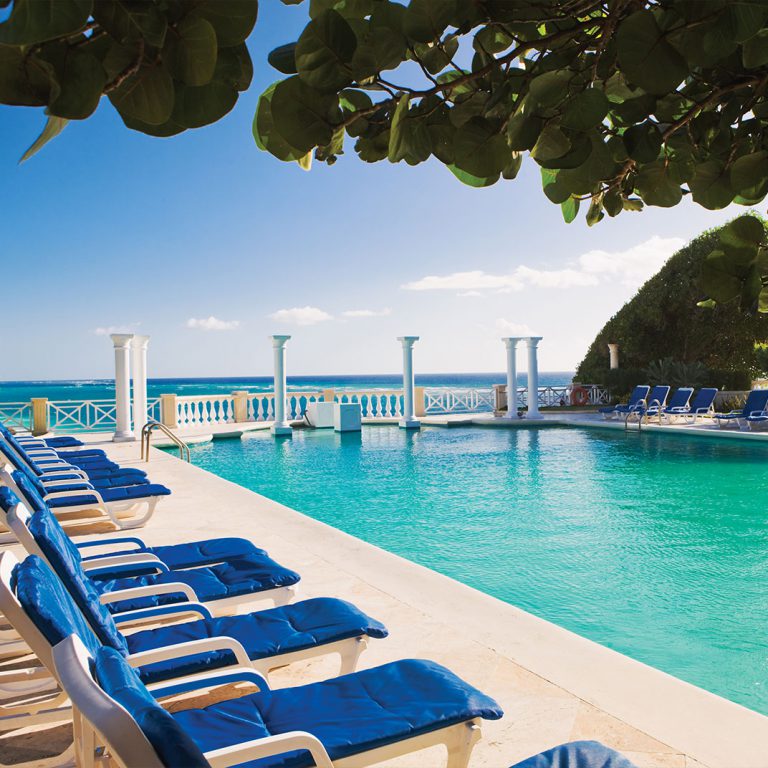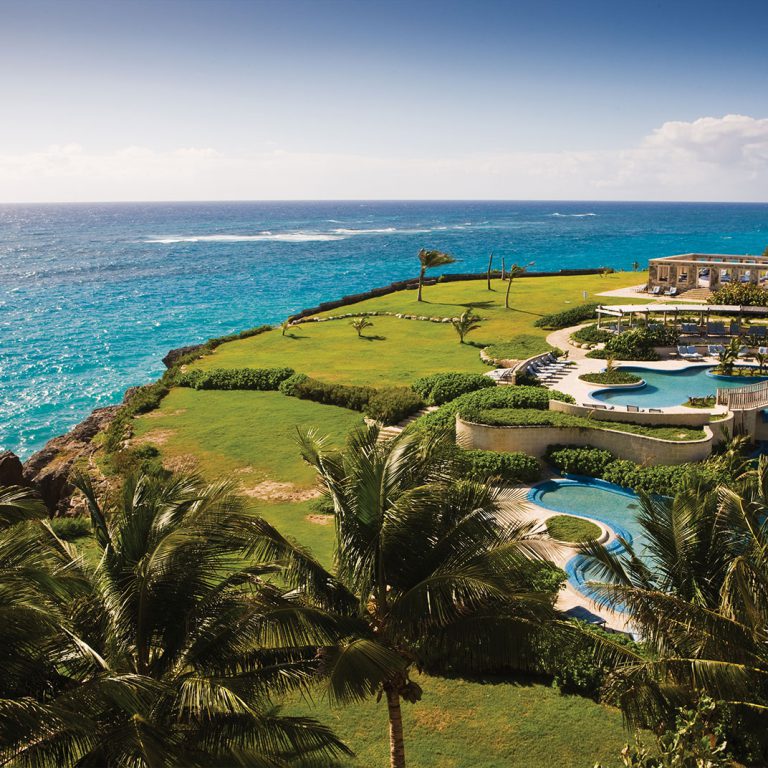 splendid seclusion
Cheryl Sh. :" My choice: The hotel at Crane Beach."
Dean A.:" The Crane is a very nice hotel."
As the oldest continuously operating hotel in the Caribbean, The Crane Resort has had over a century to perfect luxury amenities and services expected by today's most discerning traveler. The amenities range from cascading cliff-top pools and award-winning restaurants to an exciting kid's club and the spectacular Crane Beach – renowned as one of the most beautiful beaches in the world.
Location is everything. This is as true now as it was in 1887, when the Crane first opened, high on a cliffside above the sublime pink-white Crane Beach, on the secluded eastern end of Barbados. This is a spectacular stretch of sand, shielded by a coral reef, and continually ranked among the world's finest by those who concern themselves with ranking such things. It's probably only by virtue of the two hundred stone steps between it and the Crane that it's been protected from overcrowding and tasteless development.
The Crane is a prime example. The main hotel building has been painstakingly renovated, but it's anything but tasteless — there's a feeling of time travel about the place, and the original hotel rooms, the so-called 1887 Resort Apartments, are handsome and traditional, with hardwood floors, high ceilings, and stately antiques. The remainder of the property is made up of the private residences, one-, two- and three-bedroom suites in a more modern style; more luxurious, if perhaps slightly more conventional.
Many of the private residences have their own plunge pools or larger infinity pools, but it's the hotel's main swimming pool, with a view over the cliff, for which the Crane is famous. The main restaurant serves upscale Haute-Caribbean cuisine, and the newly opened Zen serves Thai and Japanese, not at all a common sight around here. Beyond that, it's nothing but splendid seclusion; the nearest town is miles away, and the traffic noise is replaced by the distant sounds of the surf — perfect for getting into the spirit of '87.
How to get there:
The Crane is located 10 minutes from the Grantley Adams International Airport. Transfers can be arranged for approximately US$35 for up to 2 guests, per way. Please contact Customer Service for assistance with airport transfers.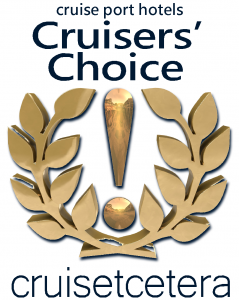 Contemporary. Luxurious. Eco-friendly
Escape to Beach Houses, where time stands still and there are absolutely no worries. Just you, wide spaces with spectacular vistas, warm sun, cooling breezes – and the brilliantly azure ocean. And, just perhaps, a really good book or two.
There's a reason so many visitors choose to make Barbados their second home. And, after just one visit, you'll know why. So much more than sun, sea, and sand, this tiny Caribbean island exudes a natural charm that is unique 'Bajan'. But, our slice of paradise – the East Coast – is just a bit more special. Charmingly rustic and breathtakingly beautiful, the East Coast is authentic Barbados, untouched by the passage of time.
The villas: Welcome home to a beautifully expansive living space that seamlessly marries contemporary, eco-friendly architecture with the casual comfort of a traditional Barbados East Coast beach house. Come in, and immediately kick your shoes off – you've earned it.
Wake up to spectacular ocean views in this spacious 2,582 sq. ft. one-bedroom villa. Features include an open-plan kitchen and living area, a 37ft infinity-edge pool and hot tub, and an ultra-spacious patio deck ideal for dining, lounging, and entertaining.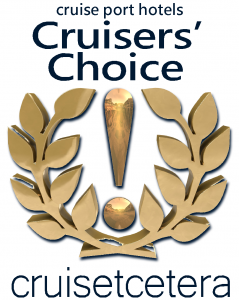 A Four-Star, All-Inclusive Barbados Resort

Set on 2.5 acres of lush gardens along the Caribbean shore, Sea Breeze Beach House is a luxurious, intimate all-inclusive resort.
Escape to this idyllic island oasis set on 1,000 feet of beachfront on Maxwell Beach, where you can relax and play all day and all night. Lounge with a custom cocktail at one of the three pools, indulge in award-winning local cuisine at six dining destinations, soak up the Barbados sun or swim and snorkel the day away in a secluded Caribbean bay. Embrace paradise in these newly renovated rooms and suites, all infused with Bajan charm and private balconies that look out to the surf and sand.
Explore the best of local Bajan culture and embark on guided hikes, deep-sea fishing excursion or tour some of the island's historic sites. It's all here.
Caribbean Inspired Barbados Hotel Rooms
Make your vacation dreams come true at this 4-star all-inclusive luxury resort located by 1,000 ft. of powdery white sand on the breathtaking Barbados South Coast. Take a break from the "every day" to find yourself relaxed and refreshed in one of the 122 unique, chic, and colorful Caribbean style accommodations, all blessed with scenic island vistas at every turn. Enjoy our Classic Collection Rooms with views of the pools, gardens, and ocean, or indulge yourself in the stunning, newly renovated Luxury Suites with full ocean views and a host of upgraded amenities. The perfect resort for couples and families wanting to immerse themselves in the warm waters and welcoming culture of Barbados.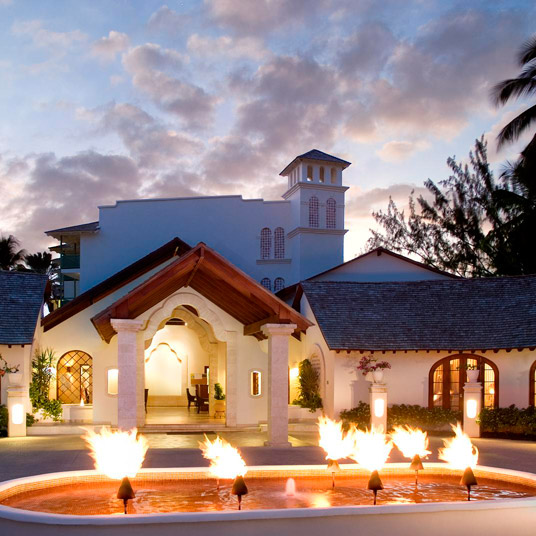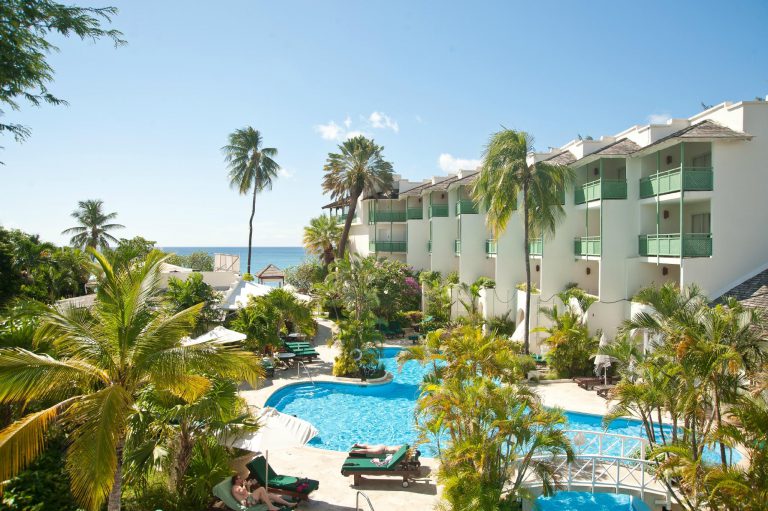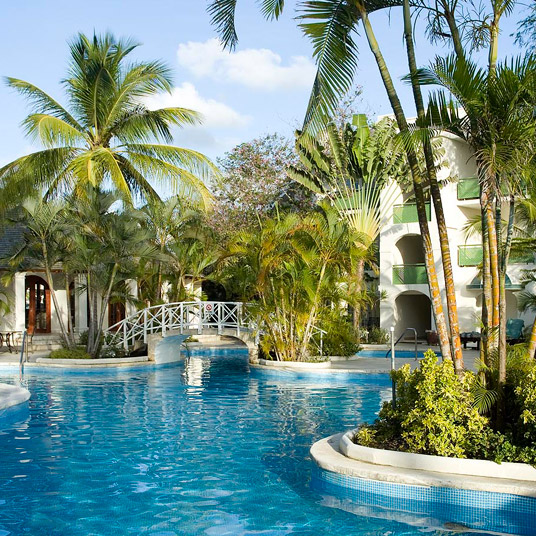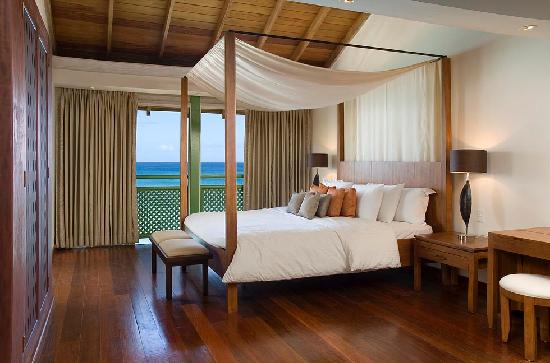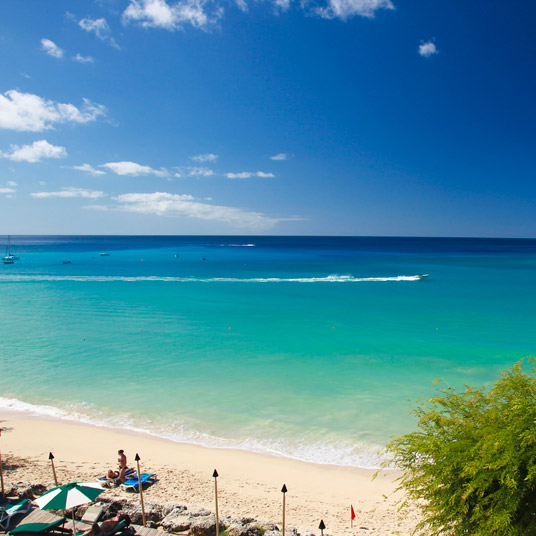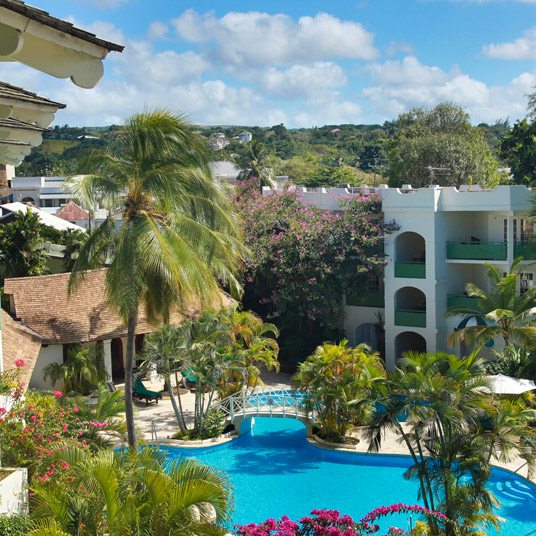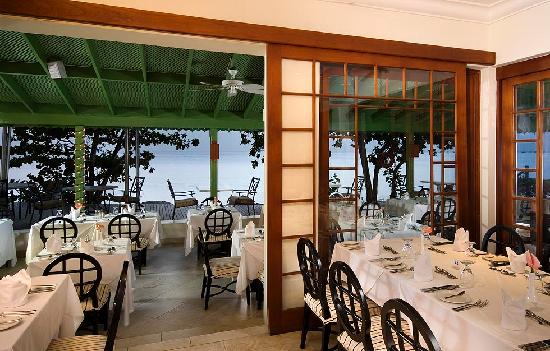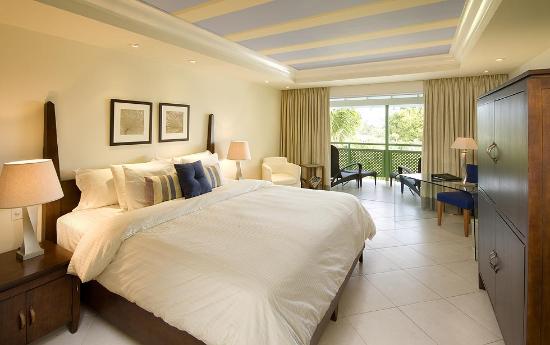 cool, clean, and modern
Located in the historic Holetown area on the famed Gold Coast of Barbados, the 76-room Mango Bay is known for its casual sophistication and all-inclusive value.
​Mango Bay is ideal for those seeking the convenience of an all-inclusive beach vacation combined with the personal and friendly service of a small resort.
​It enjoys a sought-after beachfront setting in St. James, on the famous west coast of Barbados.
The restaurants, bars, and boutiques of fashionable Holetown St. James along with the Limegrove Lifestyle Centre are just footsteps away.
The boutique-hotel revolution was a bit slow in coming to the Caribbean, where the classic hotels were doing just fine, and the appeal, anyway, was less about the hotel itself and more about the sun, sand, and surf. These days, however, the boutique-style is the new normal, and even a Caribbean classic like Mango Bay, a 76-room all-inclusive hotel in Holetown, on the island's west coast, can be counted on to evolve in a more contemporary direction.
This means, above all, a total lack of floral bedspreads or other traditional island kitsch. The look is cool, clean, and modern, and while there's nothing particularly revolutionary about it, there's no question both the boutique aficionado and the Caribbean traditionalist will feel right at home. Furnished balconies and patios are universal, though views vary — it's worth booking an ocean-front room for the full experience.
There are a spa and a fine little gym, as well as a swimming pool and a remarkably scenic stretch of beach. And as an all-inclusive, Mango Bay features some impressive extras in the rate — not just food and drink, but water sports as well, from snorkeling to waterskiing and most everything in between.
How to get there:
Mango Bay is a 25-minute drive from Bridgetown and 45 minutes from Barbados International Airport. Please contact Customer Service for information on arranging transfers.
mind and wellness boutique hotel
Situated on the prime Platinum West Coast beach, just 15 minutes from UNESCO Bridgetown, Waves Hotel & Spa by Elegant Hotels is a 70-room hotel offering something a little different on the shores of Barbados.
Waves refer to itself as an all-inclusive mind and wellness boutique hotel, which essentially means that not only is the service supremely intuitive, the facilities varied and outstanding but each guest's mental well-being is high on the agenda during a stay. Therefore, select spa treatments, meals and cocktails, in addition to water sports, yoga sessions, fitness classes and a Beach and Pool Ambassador Service are all included (golf and horseback riding are an additional cost); aiming to satisfy your appetite and comfort as well as taking care of your emotional health.
With this in mind, Waves Hotel & Spa is split into two distinct areas. One for adults with a lagoon swimming pool and spa with eight treatment rooms, a sauna, steam room and gym. The other, main beachfront section with pool, welcomes families. The lounge bar area, with plush sofas, a long wooden deck and shady palm trees, is the place to be when the sun goes down as live music plays and torches add to the ambience.
Dining options include Seascape serving Mediterranean dishes, Shisho's Asian-inspired menu and Kyma coffee bar and deli for lighter meals. As an added bonus, Waves' free water taxi can transport you to its west end sister property restaurants. In actual fact, much of your time may be spent on or in the pristine water, waterskiing, snorkelling, paddle boarding and kayaking. That's if you can leave the serene setting of your guest room, spa room or oceanfront room decked out in colour schemes and wood that reflects the scene outside.
when you have a special request or can not find your hotel, you want a cheaper option or you have any questions? please contact us and we will send you a new top 3 based on your choice.
by e-mail: GERT@CRUISETCETERA.COM