Best cruise port hotels as picked and recommended by members of our groups: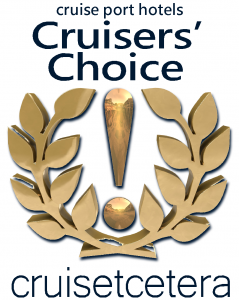 Hotel within easy reach of all famous attractions and sights
Dimitri S.: We stayed for 3 nights to explore the city before our cruise and also to relax after a long flight from Europe before heading to Koh Chang. Initially selected based on reviews, Eastin did not disappoint. Spotless clean, wonderful staff, amazing view (we had room number 2622 which is on the 26th floor). The pool on the 14th floor with breathtaking views is an amazing bonus. The selection for breakfast is quite good, too.
When we come to Bangkok again, we will surely stay here again."
Suzy G: "Comfortable bed and clean, large room, nearby the BTS-very good location, helpful staff, value for money, delicious food from room service we are very happy to stay at the hotel. everything is the best."
Discover the luxury hotel in Sathorn Business District
Eastin Grand Hotel Sathorn Bangkok is one of the premier hotels in Bangkok's luxury hotel sector.
This is a non-smoking hotel and all guest rooms are non-smoking. This deluxe luxury property is centrally located in the Sathorn business district and a short drive via the nearby expressway to Suvarnabhumi International Airport. It is unique in being the only hotel in Bangkok with its own direct access to the BTS Sky Train system at Surasak Station literally bringing the city to your doorstep.
All 390 luxuriously appointed rooms and suites are decorated in soft, subtle tones and feature the latest amenities for the comfort of both leisure and business travelers while enjoying stunning views of Bangkok's imposing skyline.
Choose from a variety of dining options at Eastin Grand Hotel Sathorn Bangkok. The lounges & restaurants provide the perfect setting for a relaxing atmosphere.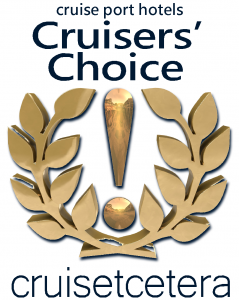 Along the vibrant Chao Phraya River lies a unique, attractive landmark that is a fascinating destination
Gary C.: "ShangriLa is outstanding worldwide. Stayed in many."
David N.: "Excellent choice!"
Celeste G.: "My absolute favorite in Bangkok!"
The extraordinary experience starts with a smooth 35-minute ride in their chauffeur-driven hybrid limousine from Suvarnabhumi International Airport. Upon arrival at the hotel, you are greeted by a porter with a warm smile and unexpected gracious Thai hospitality.
The hotel's spacious lobby, luxurious rooms, and suites, which offer a mix of traditional Thai style and modern comfort, and spacious balconies create a memorable "home away from home" experience.
You admire the sunrise and fantastic view of the Chao Phraya River and rest by a stunning outdoor swimming pool set amid lush tropical greenery after breakfast. You close your eyes gently while thinking about all the day's wonderful activities. Shopping in shiny malls, charming boutiques, and open-air markets around town or visiting the Grand Palace and other cultural landmarks located along the river is easy with the BTS Skytrain or a river taxi.
'Impeccable service and personal attention from a caring team complement the hotel's state-of-the-art facilities.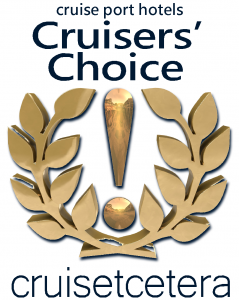 Re-imagine the timeless glamour of travel in modern Asia
Where the signature Peninsula style meets genuine Thai charm, The Peninsula Bangkok is a truly distinct urban resort experience. From the moment one disembarks the iconic Peninsula green tuk-tuk shuttle boat, the inspiring journey begins.
The Peninsula Bangkok sits by the majestic Chao Phraya River and serves up authentic Thai recipes and comforting international fare. With an abundance of culinary surprises, wellness programs, and recreational activities, the hotel is the ideal holiday destination for families.
There is a dedicated Peninsula Academy to help children design their very own travel itineraries within the hotel, including cultural immersions that spark creativity for all ages.
The Peninsula Bangkok ensures that there is something special for everyone. With a keen sense of style and savoir-faire, The Peninsula Hotels is the only hotel brand to be awarded the highest possible five-star status across all ten of its hotels by Forbes Travel Guide in 2019 and 2020.
Deluxe Suites offer guests the ultimate in sophisticated luxury. The Thai teak floors and sensuous silk furnishings are complemented by Asian artworks and the living area is perfect for entertaining with a dining table for four and a separate guest powder room.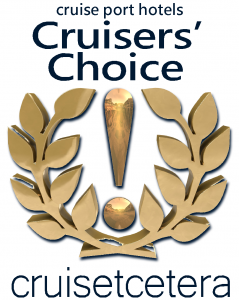 An Iconic Hotel in Bangkok Famous for a collection of rooftop restaurants and bars
Andrew M: "Most probably the best hotel we have ever had the chance to stay in!
I requested their help to make our last night in Bangkok special for my wife and they went the extra mile and made us feel like royalty!! We got upgraded to a suite that was way too humongous for the both of us. It has incredible views on the Chao Phraya River. We enjoy the magnificent outlook of the city on the Skybar as well! Breakfast was so diverse. You had a buffet with all sorts of fruits, juice, pastries, tea, coffee, and even chefs cooking pretty much whatever you ask them too! My wife and I are great travelers and cruisers, we have been all around the world (literally) and seriously Lebua is still our favorite hotel!"
When it comes to hotels, what defines luxury? What makes for a pleasant stay? At lebua, they have our own ideas. Firstly space—something so luxurious, and all too rare. Not at lebua, every room is a suite, with a separate bedroom, bathroom, living area, and kitchenette.
And second, simplicity—an elegant blank slate of a suite, with everything you need to stay comfortable and in style. They seem to be onto something because the guests have voted them #1 in Thailand in the Conde Nast Traveller Reader's Choice Awards. Their vote of confidence tells us that they appreciate the same things we do: good beds with luxurious linens, impeccable service, and plenty of room to breathe.
And of course those views. All suites have private balconies from which to appreciate sweeping city vistas.
They take care of the details, big and small, leaving you to experience the best of Bangkok—both out on the town and within State Tower itself. The city's best shopping and sightseeing are just a tuk-tuk, Skytrain, or boat ride away. And its best dining and bar-hopping? Even better—it's all just floors from your hotel room door.
when you have a special request or can not find your hotel, you want a cheaper option or you have any questions? please contact us and we will send you a new top 3 based on your choice.
by e-mail: GERT@CRUISETCETERA.COM