Best cruise port hotels as picked and recommended by members of our groups: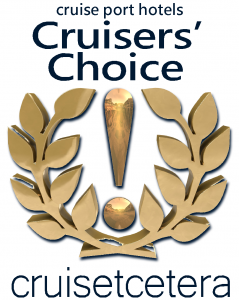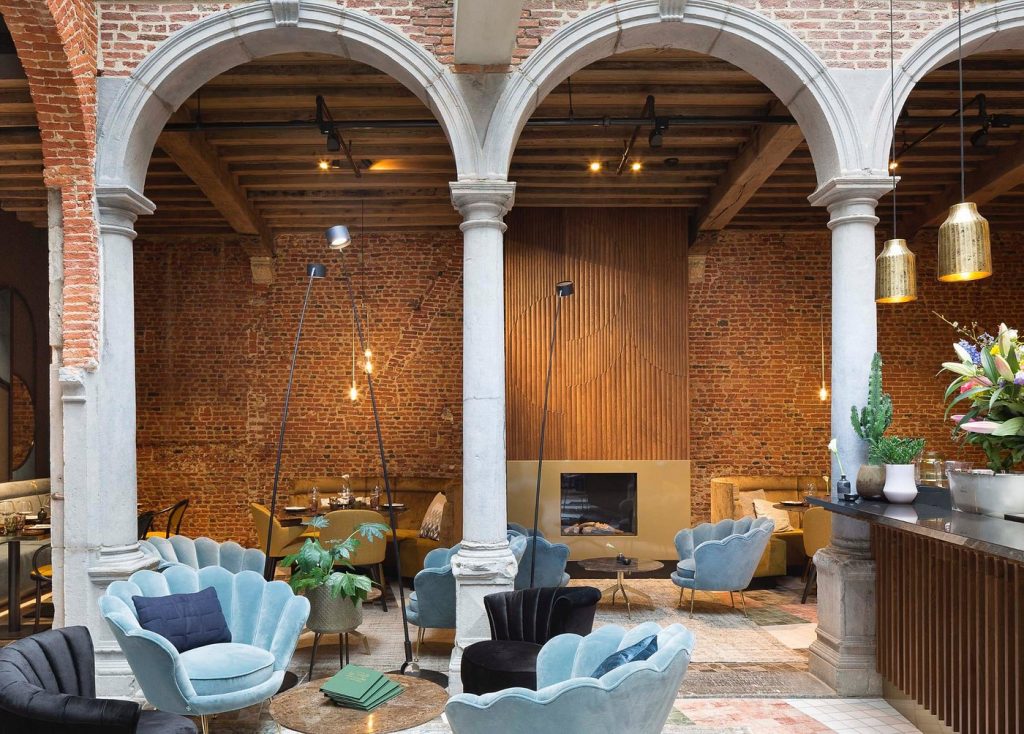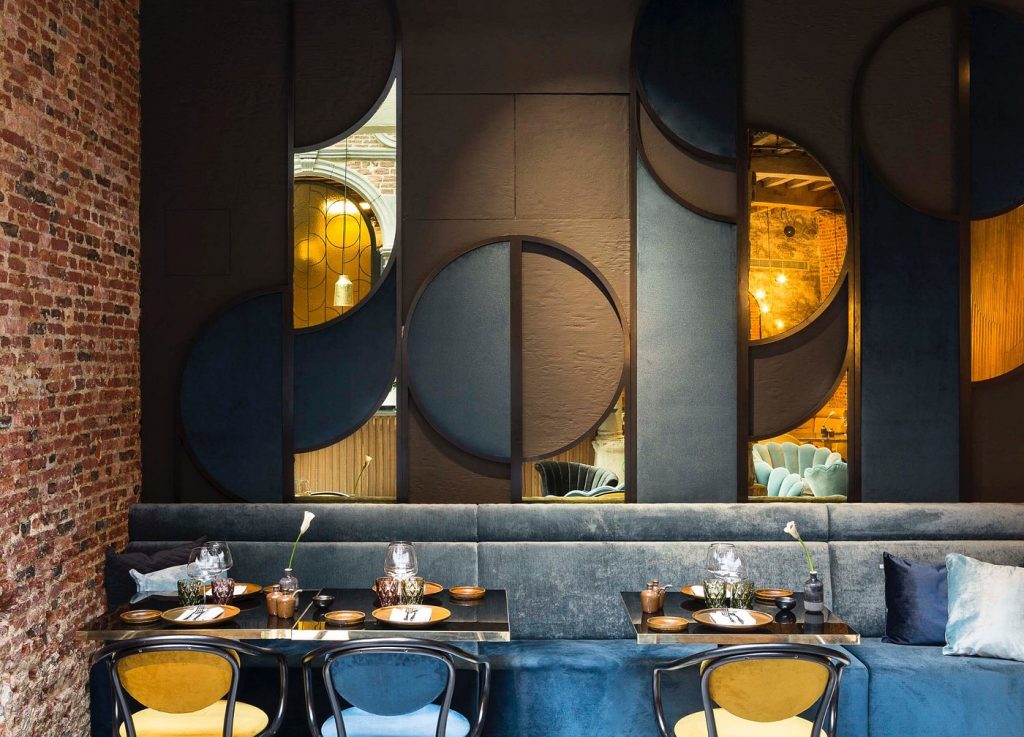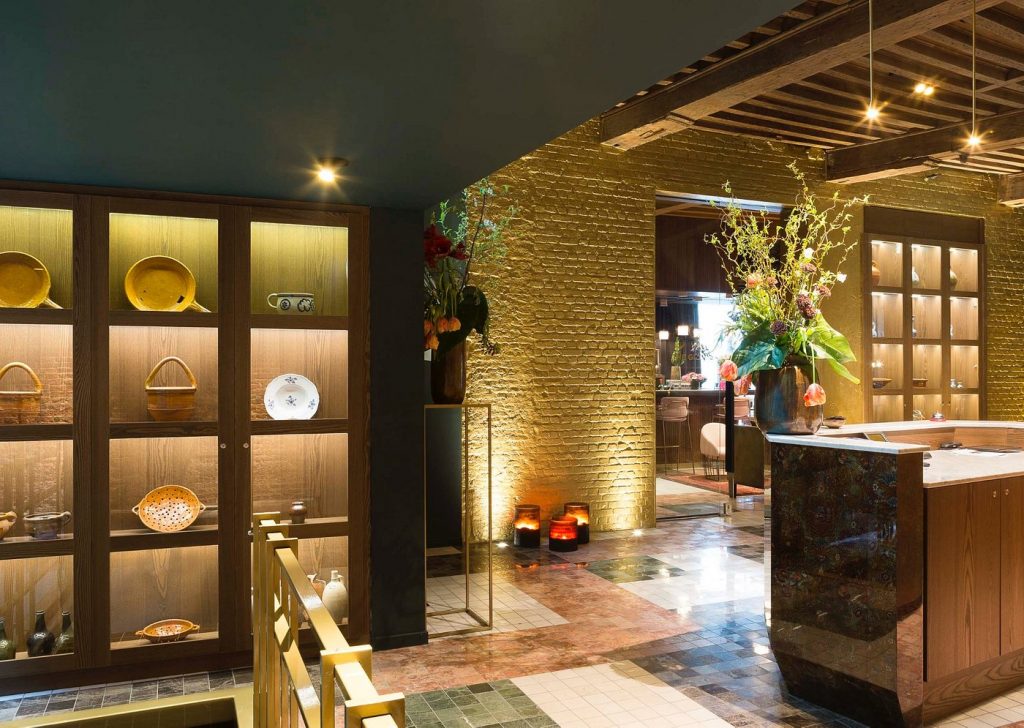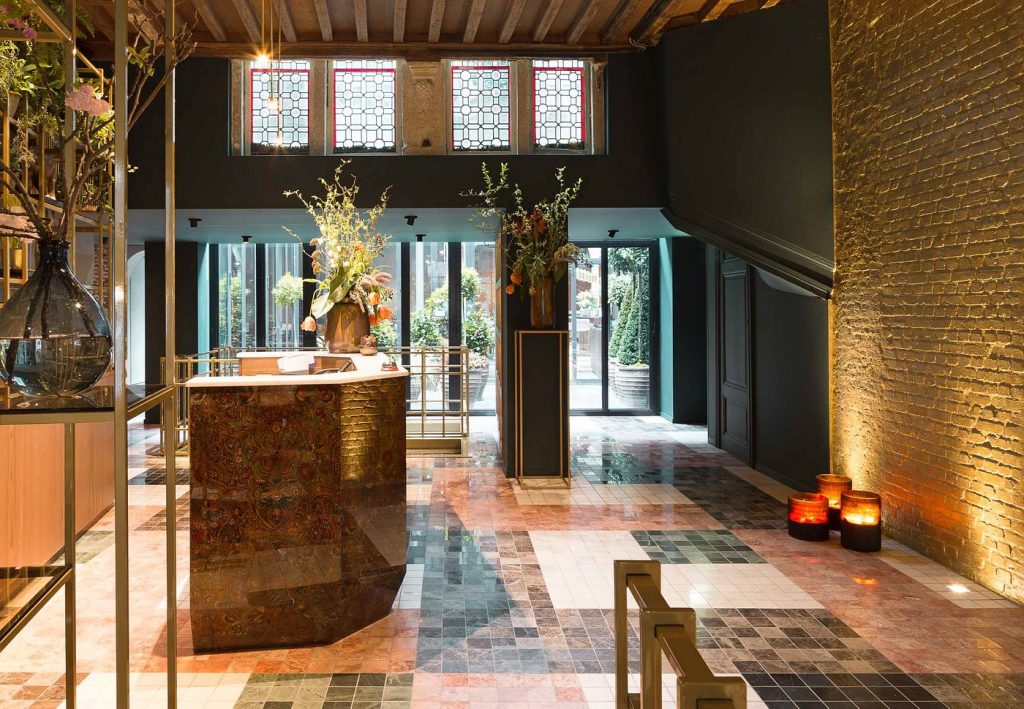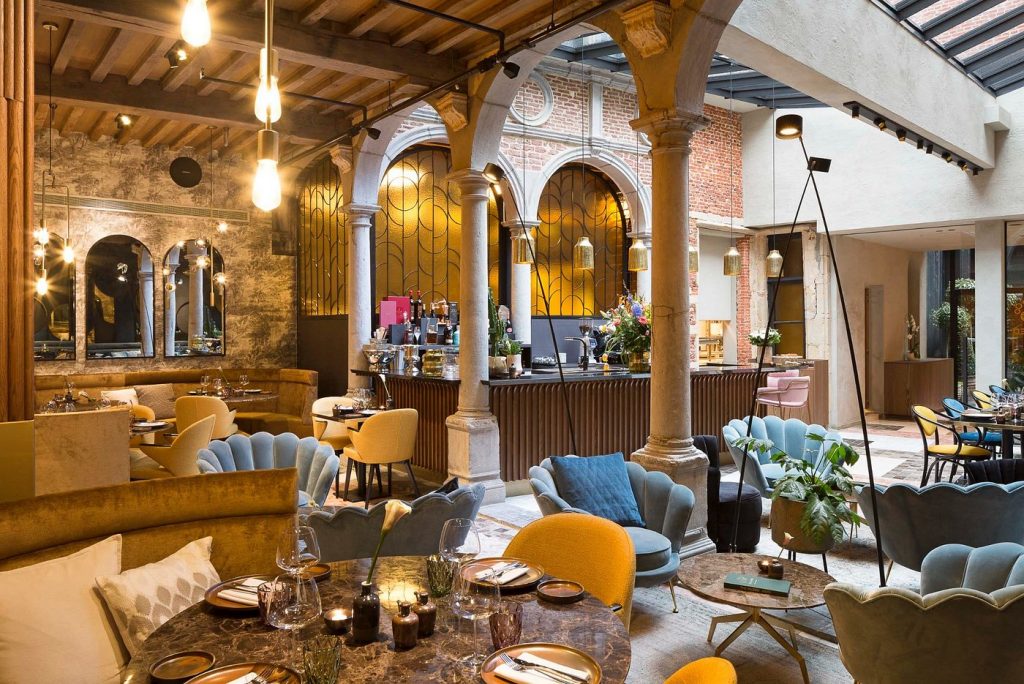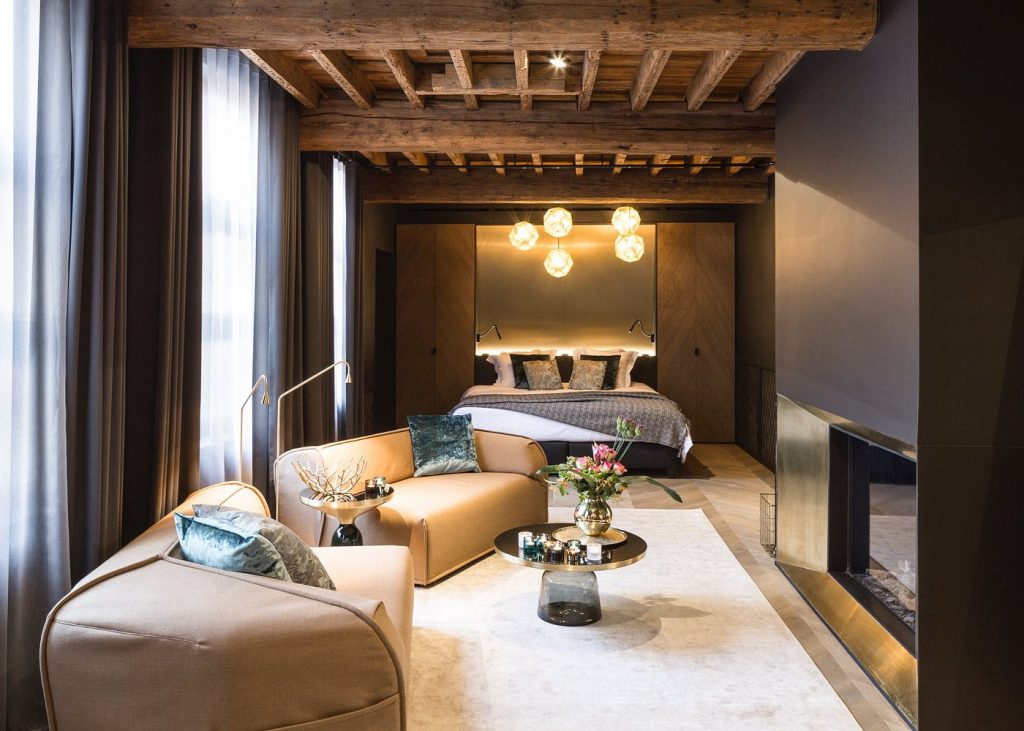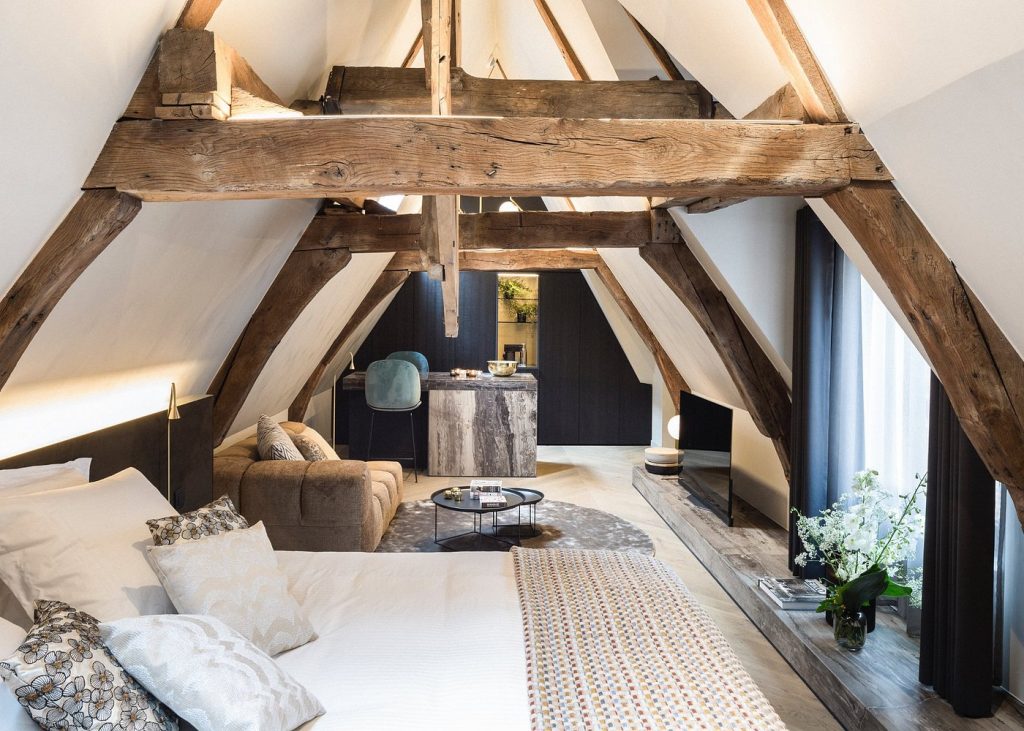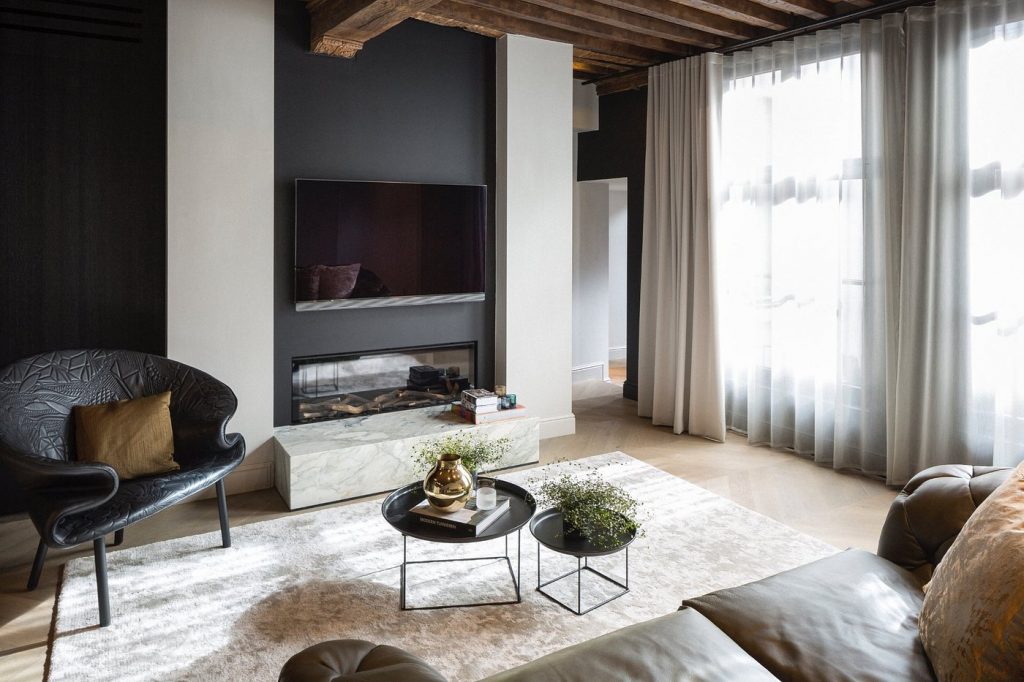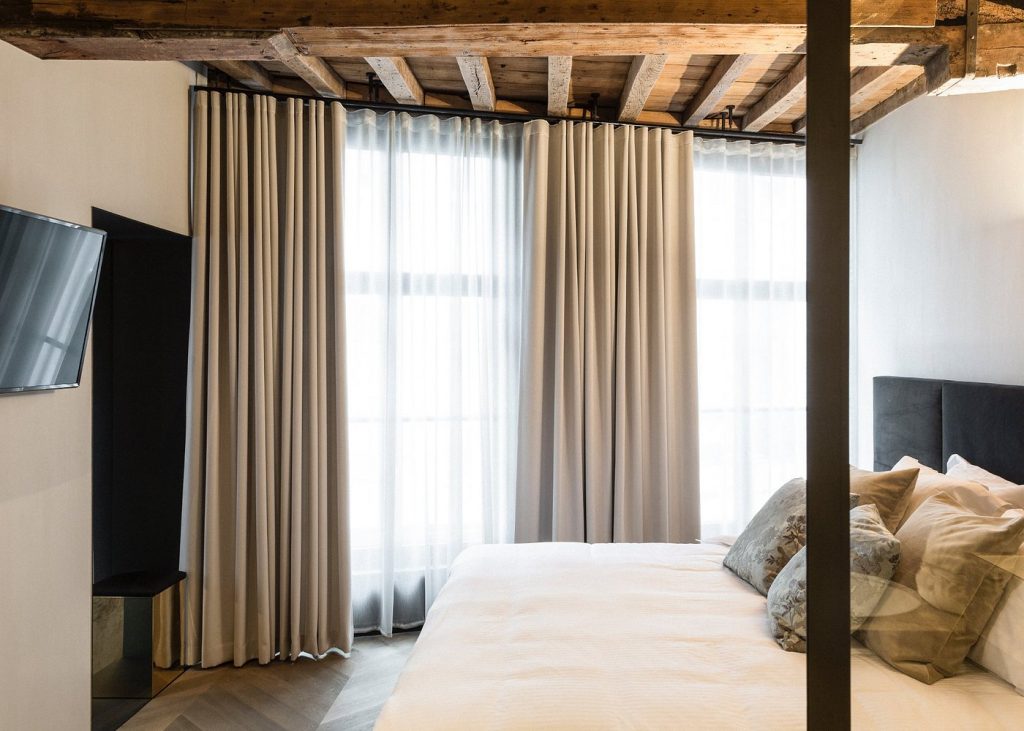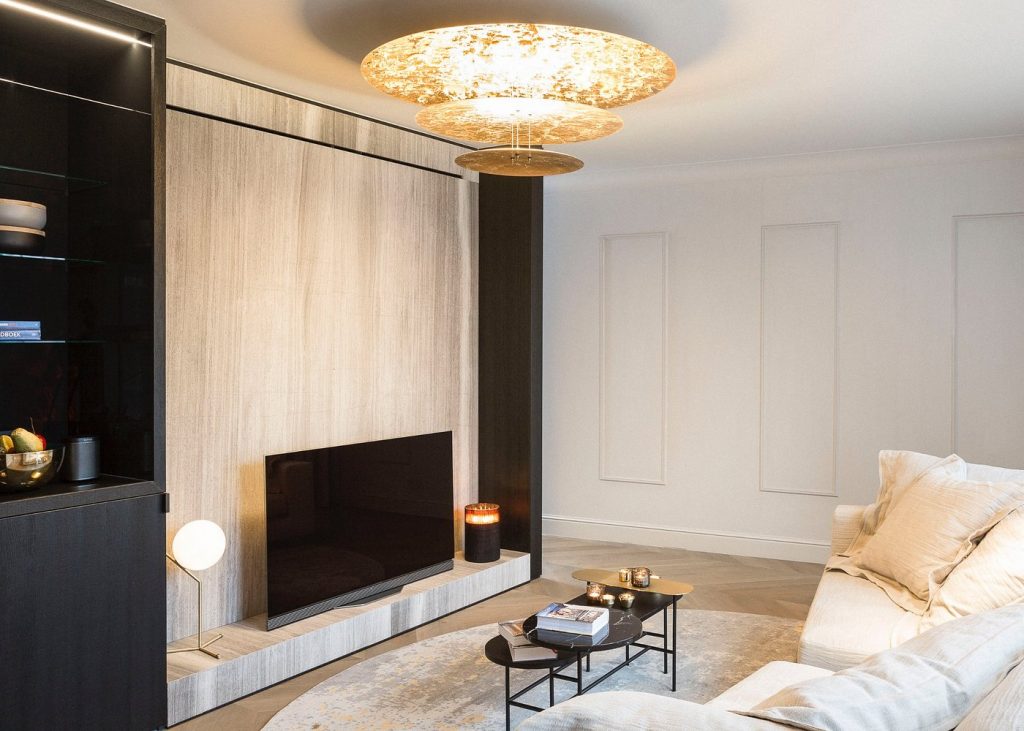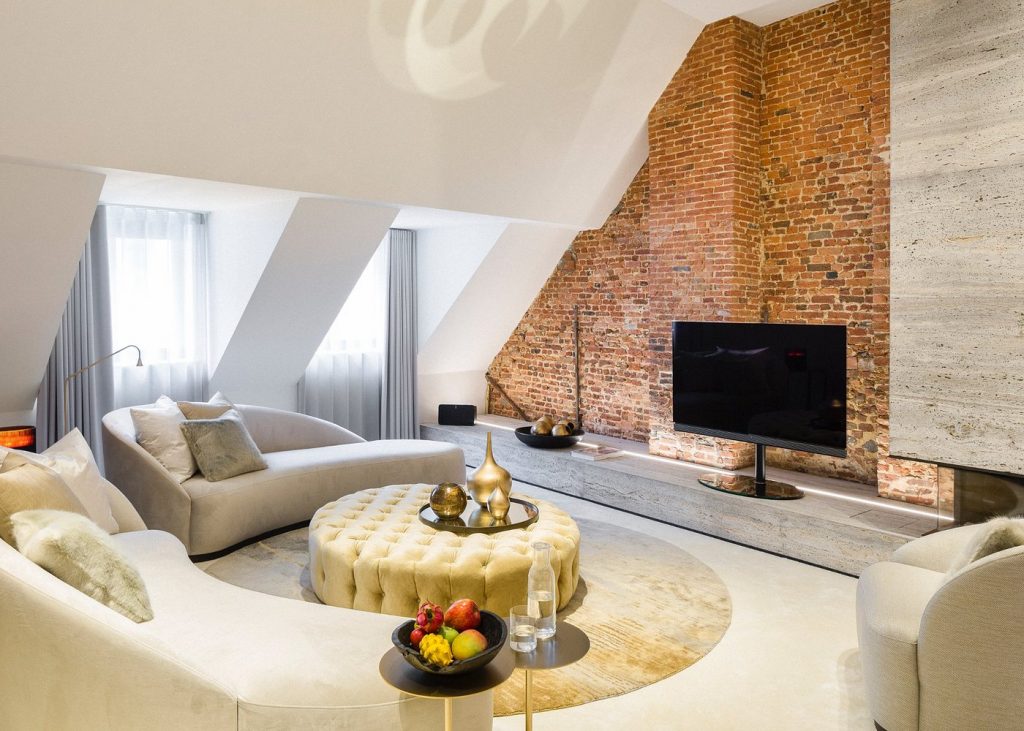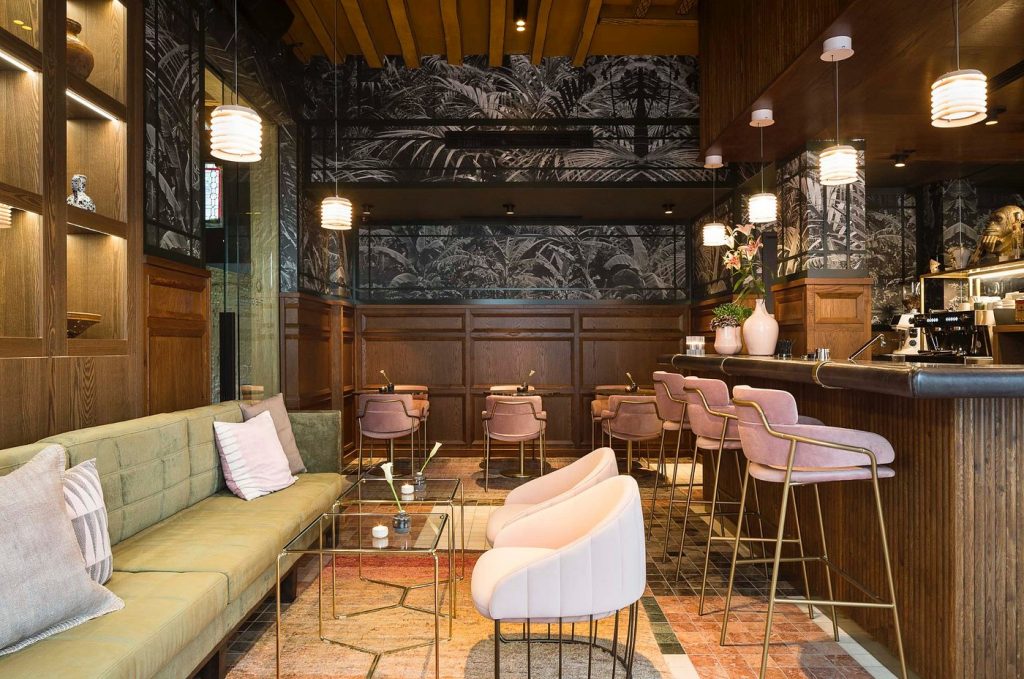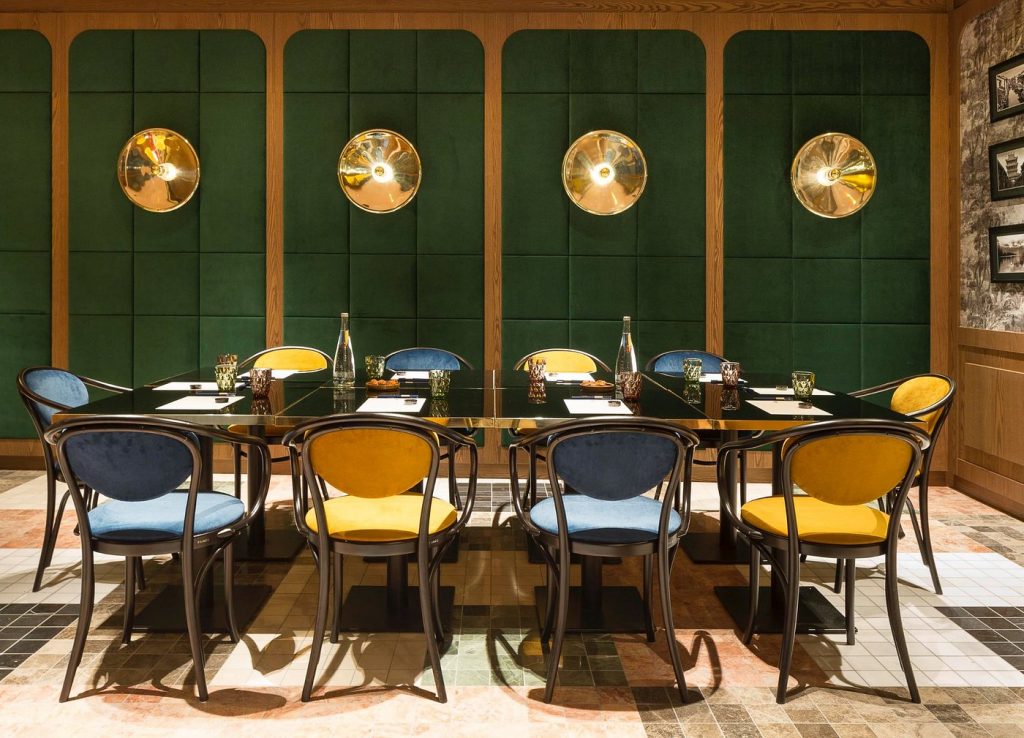 Coming home in luxury
It is that special feeling that comes over you when entering the majestic gated portal with the 'de Gulde Schoen' emblem, on the Melkmarkt Street in Antwerp: this house tells a story steeped in centuries-old history.
And that is definitely true: first mentions can be traced as far back as the 14th century when the premises belonged to the Cathedral of Our Lady. The oldest mention of 'De Gulden Schoen', located in Antwerp on Melkmarkt 37, dates back to 1493.
The best guest experience is the top priority in the 9 suites, to which all details have been aligned. A poetically stylized fireplace, bathrooms in the great spa tradition, versatile kitchen, built on natural and exclusive materials like marble and hardwood of which the pureness eases the mind.
This hotel will ensure a royal stay in the city of Antwerp because today, Suitehotel Gulde Schoen is your home away from home, where everything is possible, allowed, and made possible.
Has the open fire in your suite already been lit before your arrival?
Would you like to go shopping for a couple of hours without having to look far for your favorite shops?
Is somebody available to apply the perfect nail polish before you attend a party?
Would you like to have drinks or dinner in your suite with real butler service?
Are you dreaming of a relaxing massage after a busy day filled with meetings?
Has your favorite table in The Gilded Restaurant downstairs been reserved for you?
Does the barman know your favorite drink?
Is your personal coach arriving to help with your early morning work-out?
Is your baby being watched over by that experienced babysitter?
Of course! Welcome home in Suitehotel Gulde Schoen!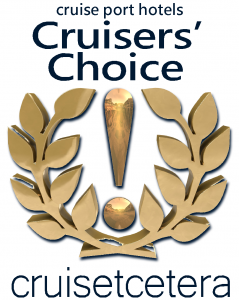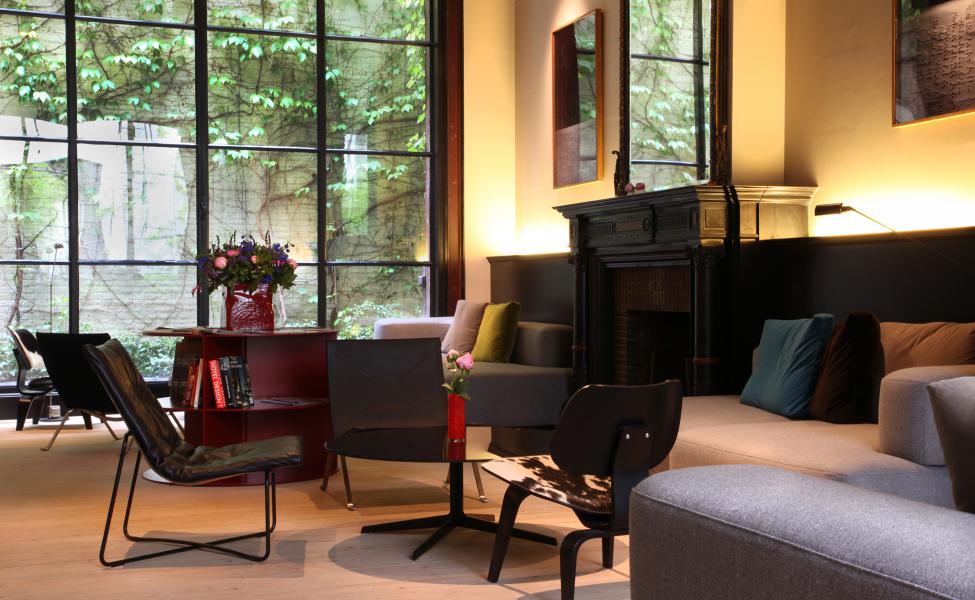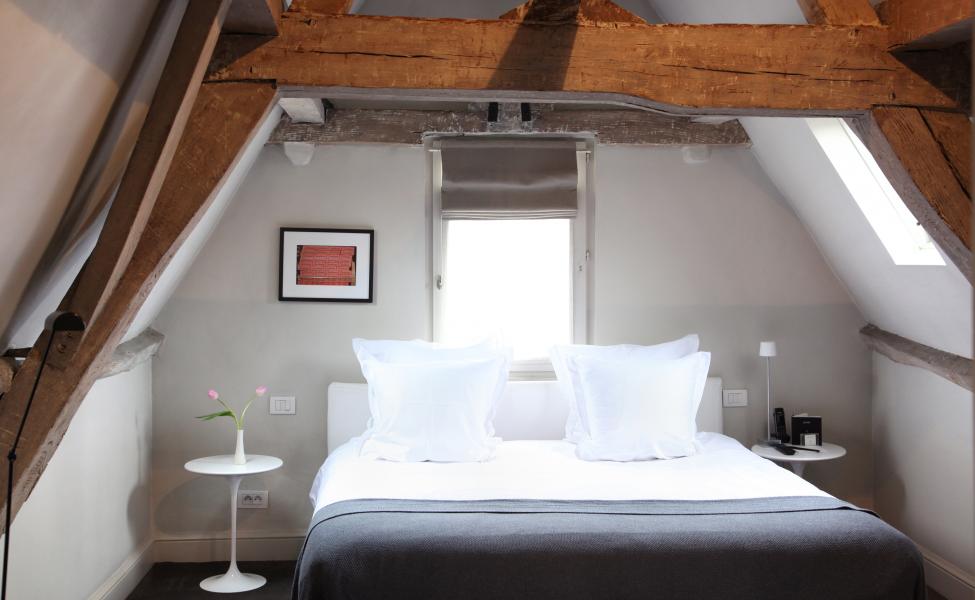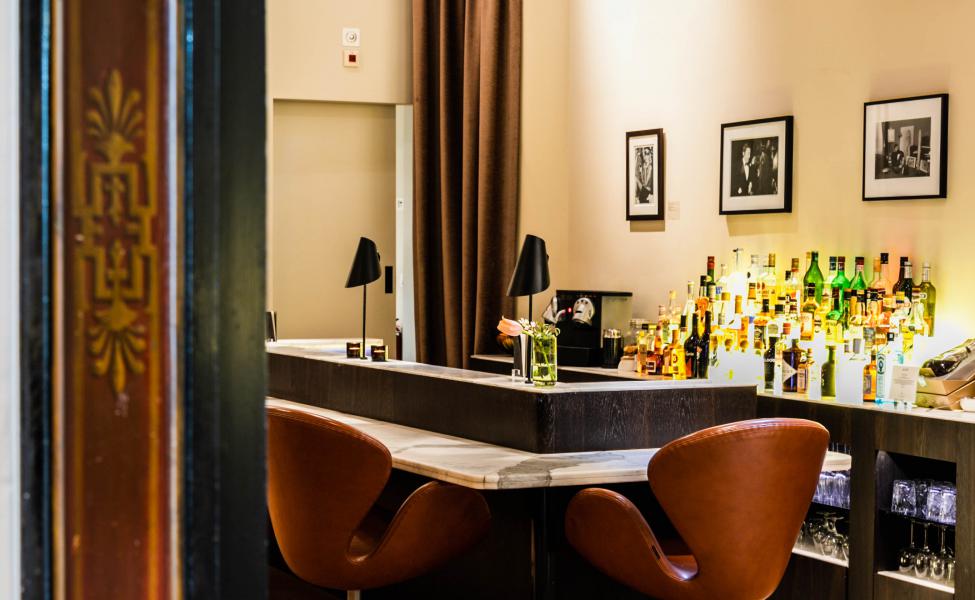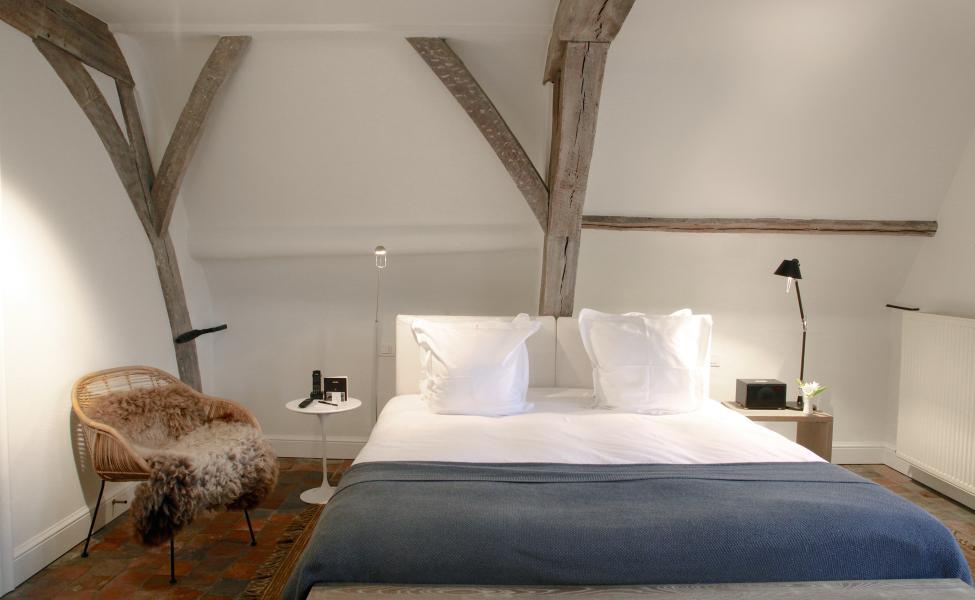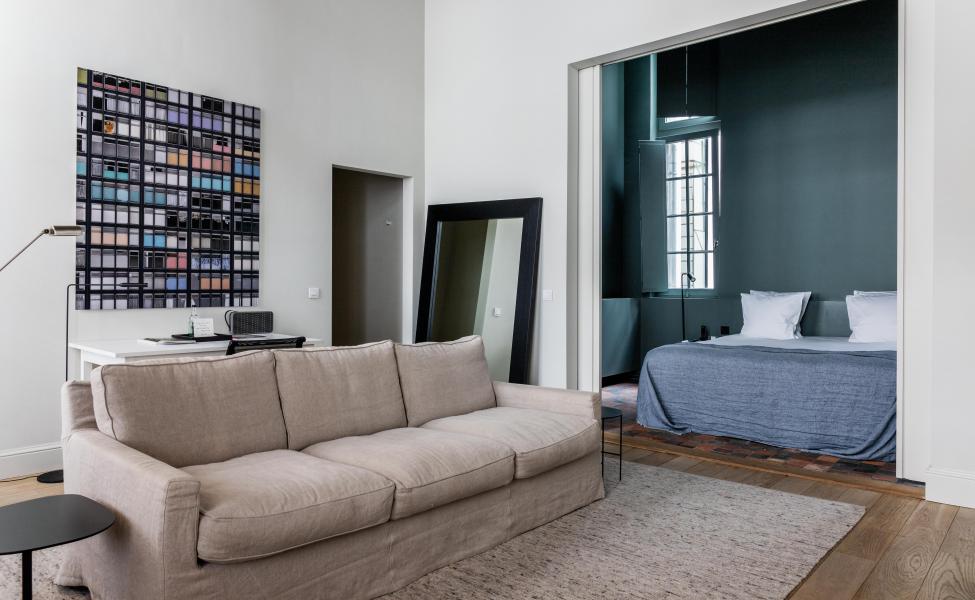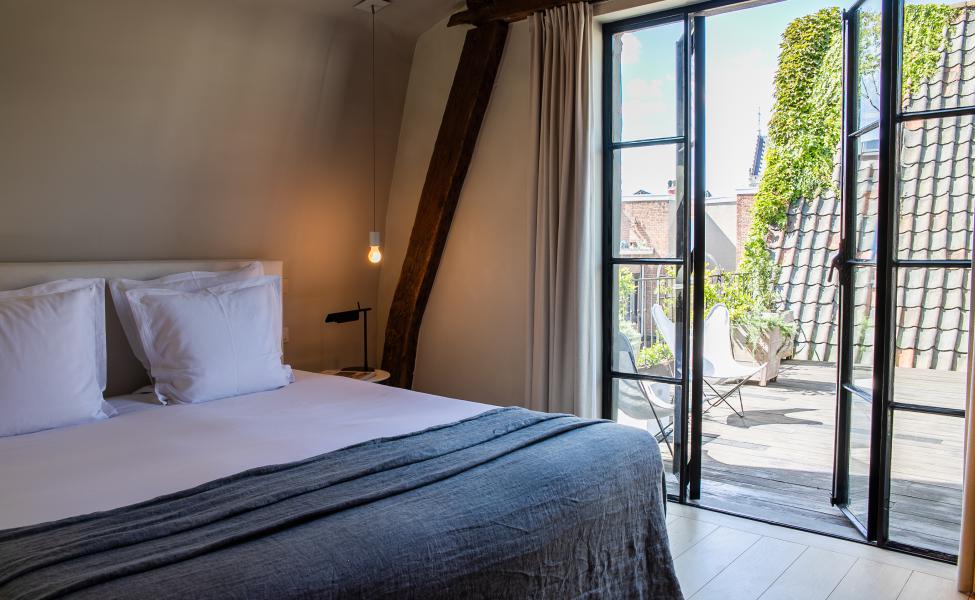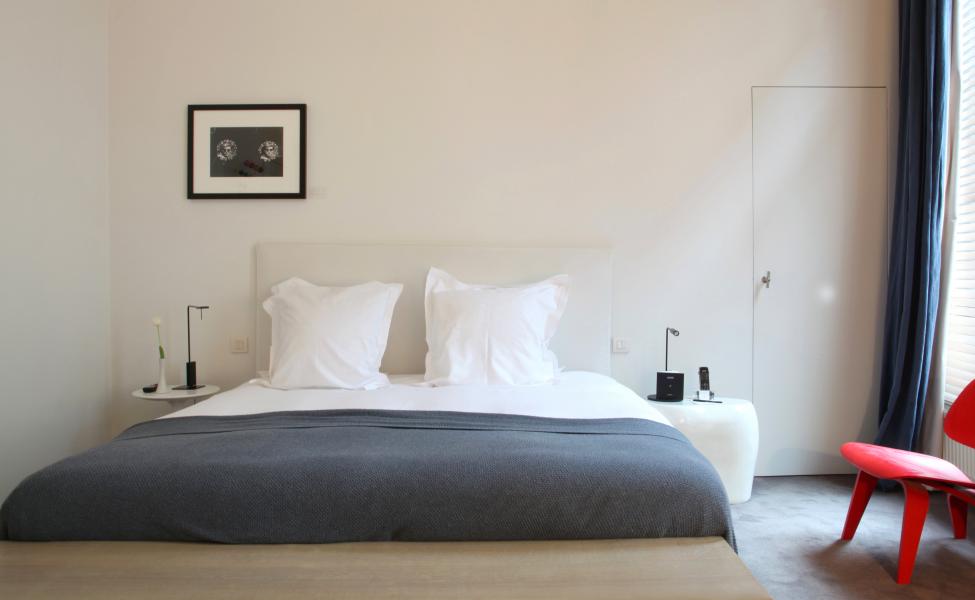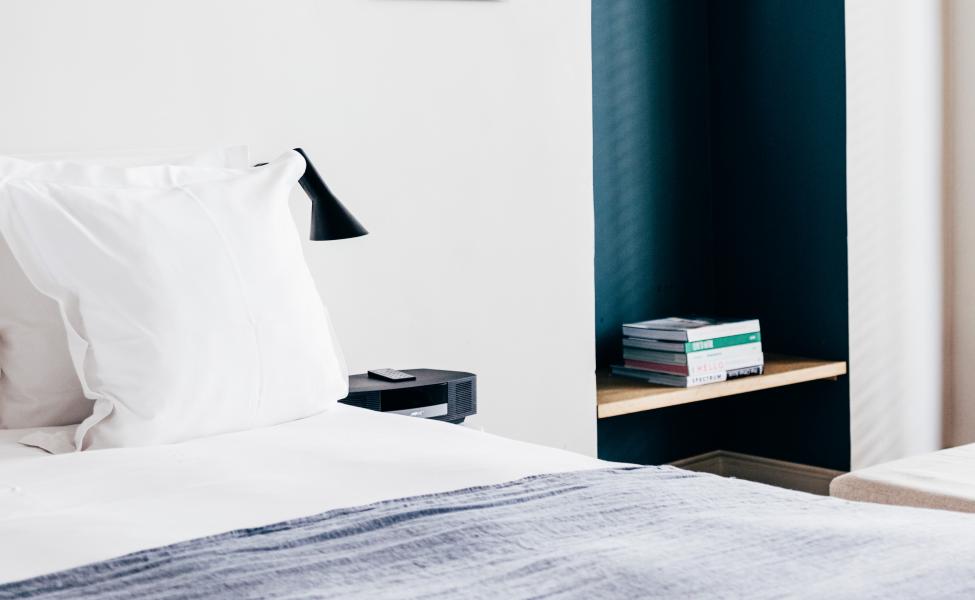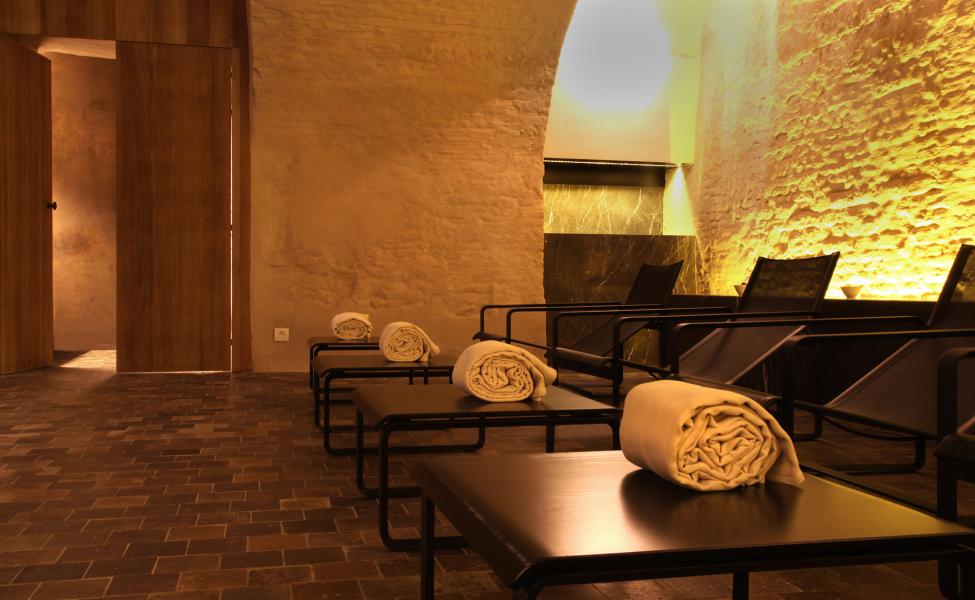 a cosmopolitan hideaway
In the heart of the historic city of Antwerp, you will find the upscale and beautifully designed Hotel Julien. This urban retreat offers guests an oasis of tranquillity in a relaxed and welcoming setting. Situated in two 16th century properties, the hotel has been lovingly restored and authentic features are effortlessly combined with contemporary furnishings to offer you every comfort.
The location is the perfect base from which to explore this beautiful city: a cosmopolitan hideaway just minutes' walk away from the main shopping arteries and some of Belgium's most famous designers and dining hot spots.
They are at your disposal day and night; from chauffeured town cars and insider's tips to the best local spots to excellent flower services. Consider this hotel your personal concierge to everything the city has to offer, they aim to make your stay memorable for all the right reasons.
And if you've found the perfect piece of furniture or the work of art you've always dreamed about in this hotel, they'll be happy to talk to you about this too.
Heavenly beds with custom Egyptian percale linens and soft down pillows to cuddle you to sleep at night. Designer furniture and Gallery 51 limited photographs to make the most of the unique character of each room. The softest, fluffiest towels for you to snuggle into after your luxurious shower or bath in a Carrara marble bathroom with our caring Aesop products. 
However, if you're not quite ready to switch off the outside world, you'll be happy to know each room comes with a Nespresso coffee machine, a well-stocked mini bar, desk, free wifi, and every other possible luxury you could require. It is their mission to make sure our guests feel at home, whatever their reason for visiting.
Hotel Julien serves light meals and finger food throughout the day and in the evening. The menu offers homemade food prepared with the freshest of ingredients. 
A relaxing introduction to The SPA experience which combines several treatment elements and full use of the spa facilities.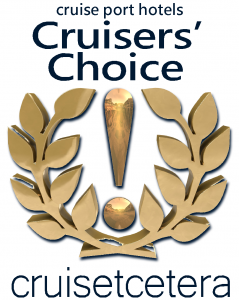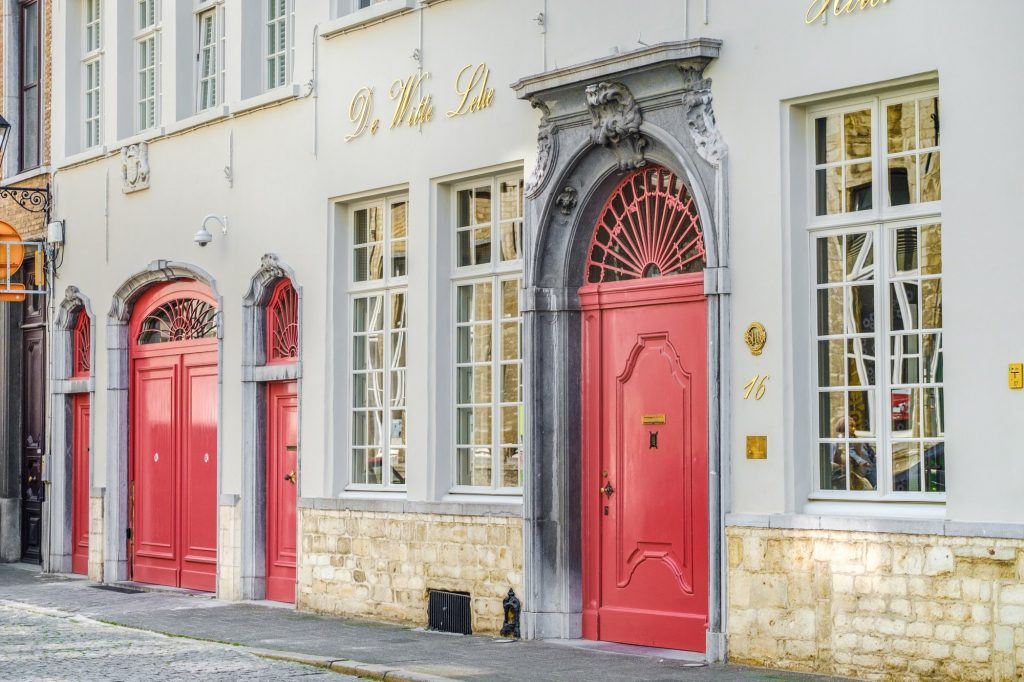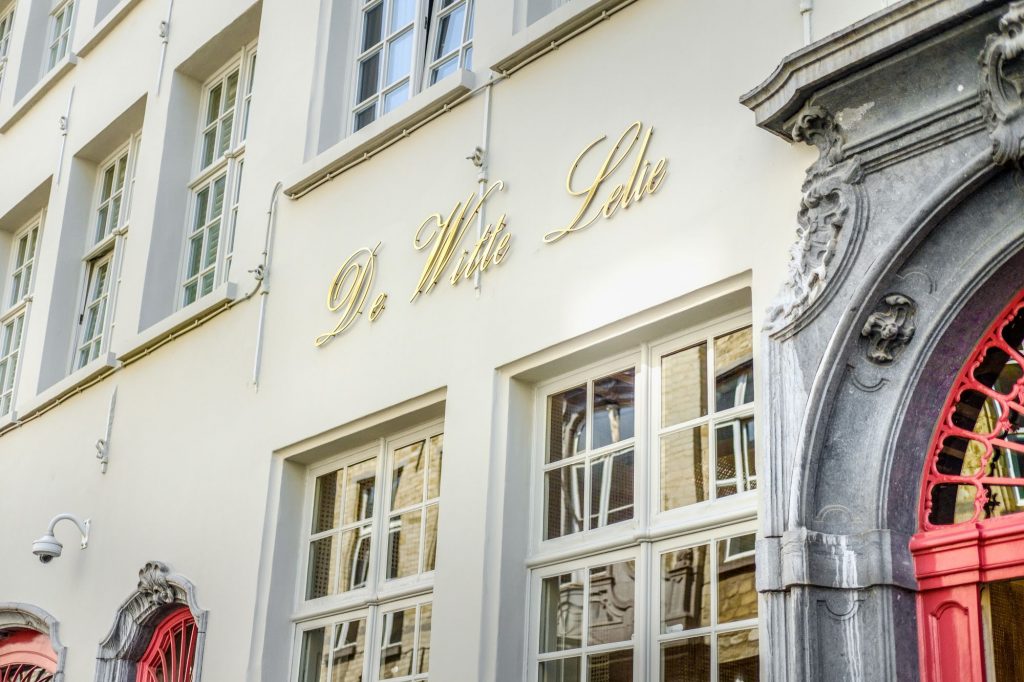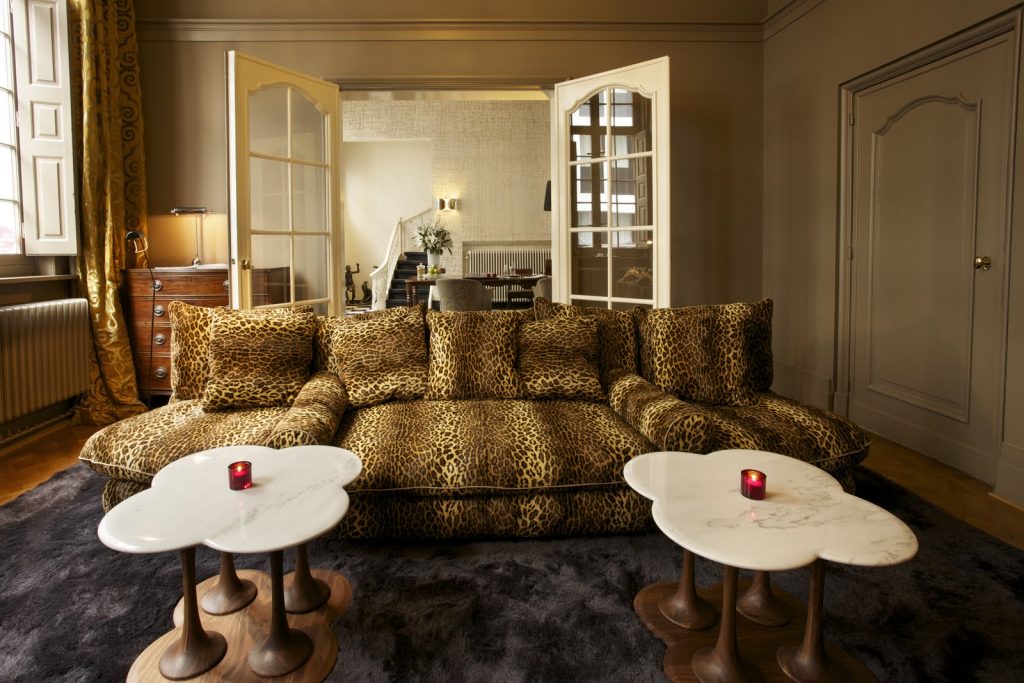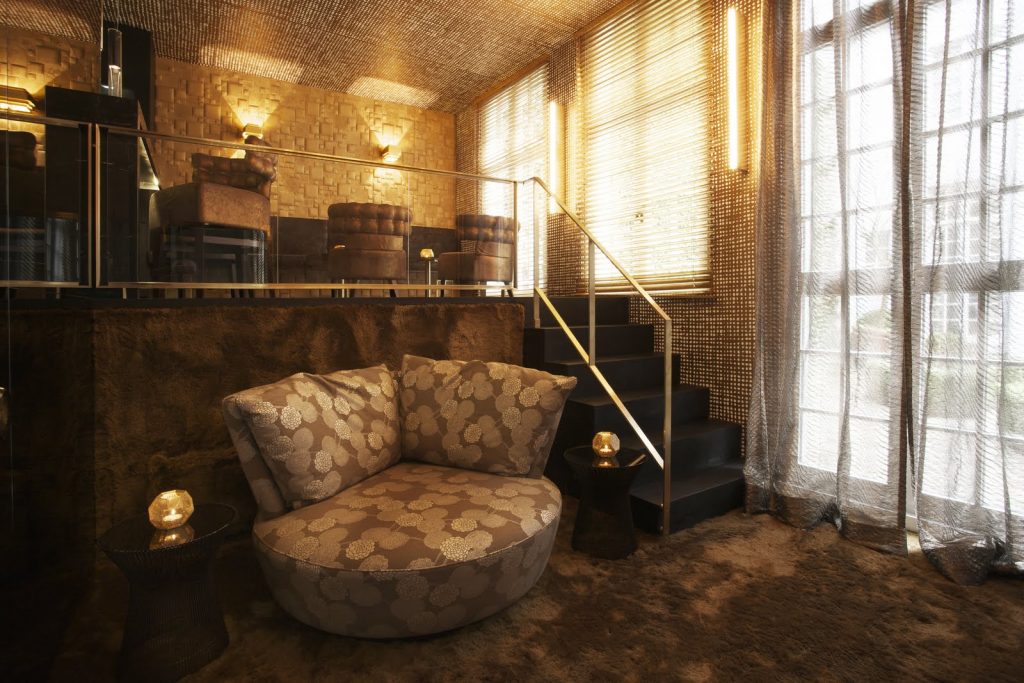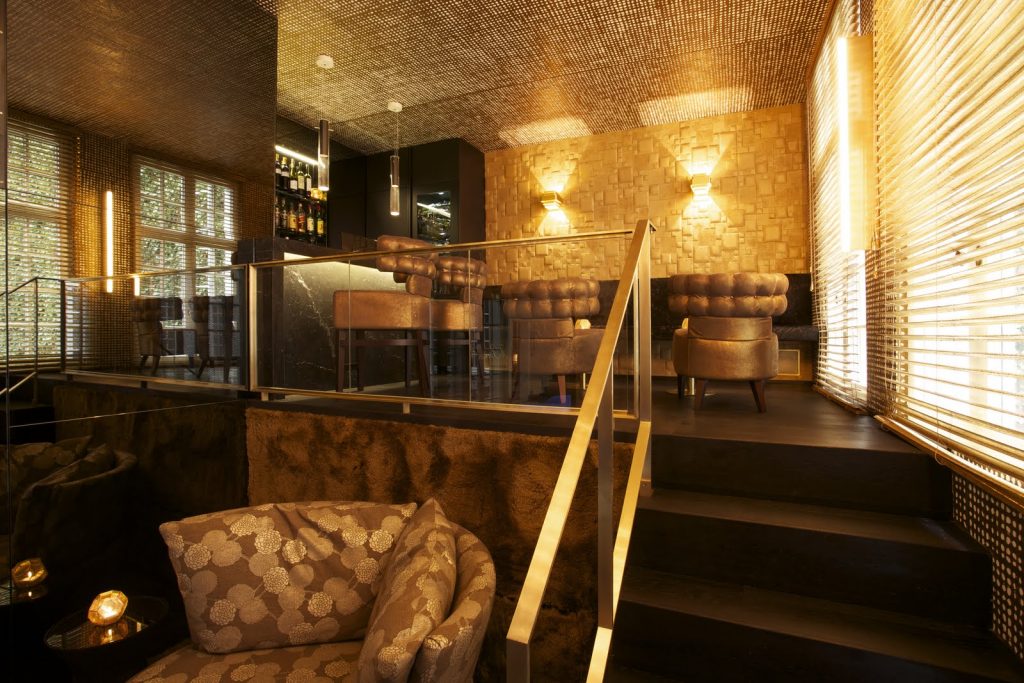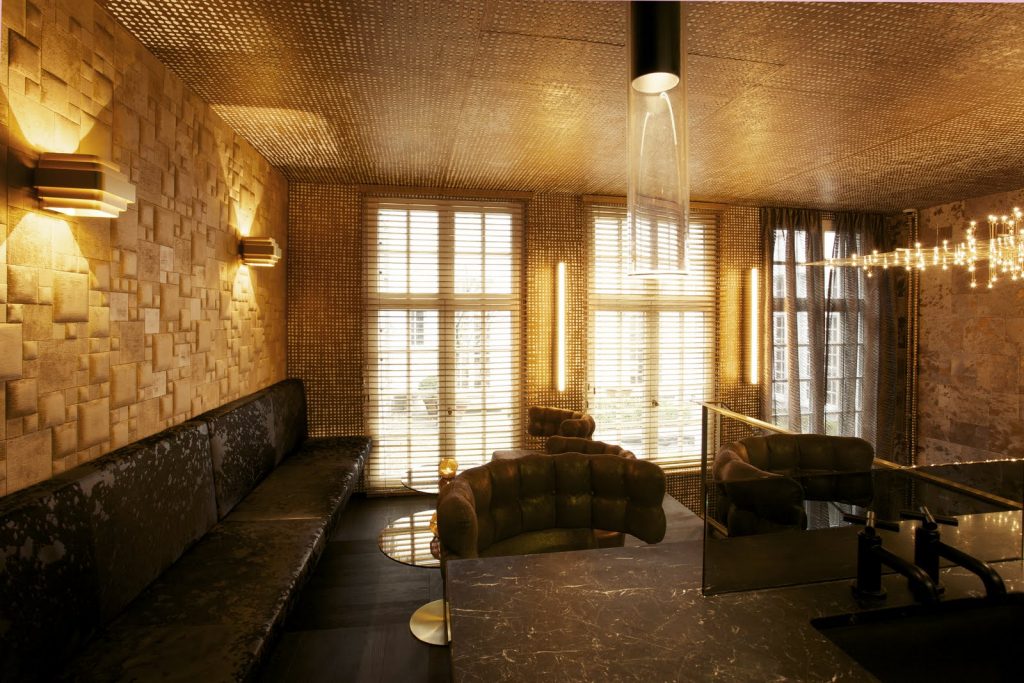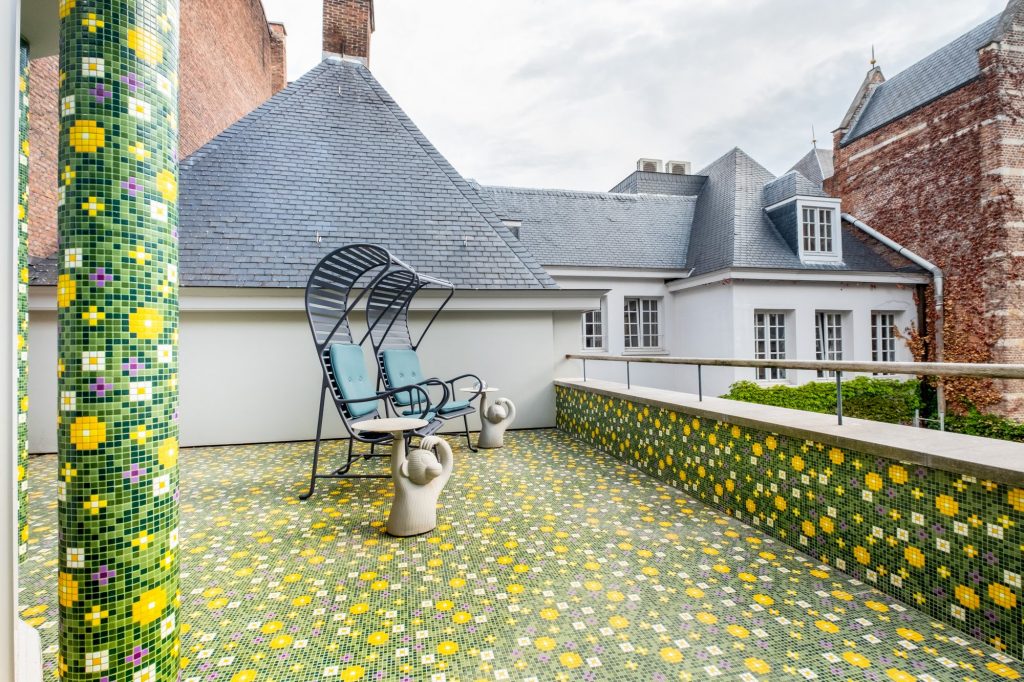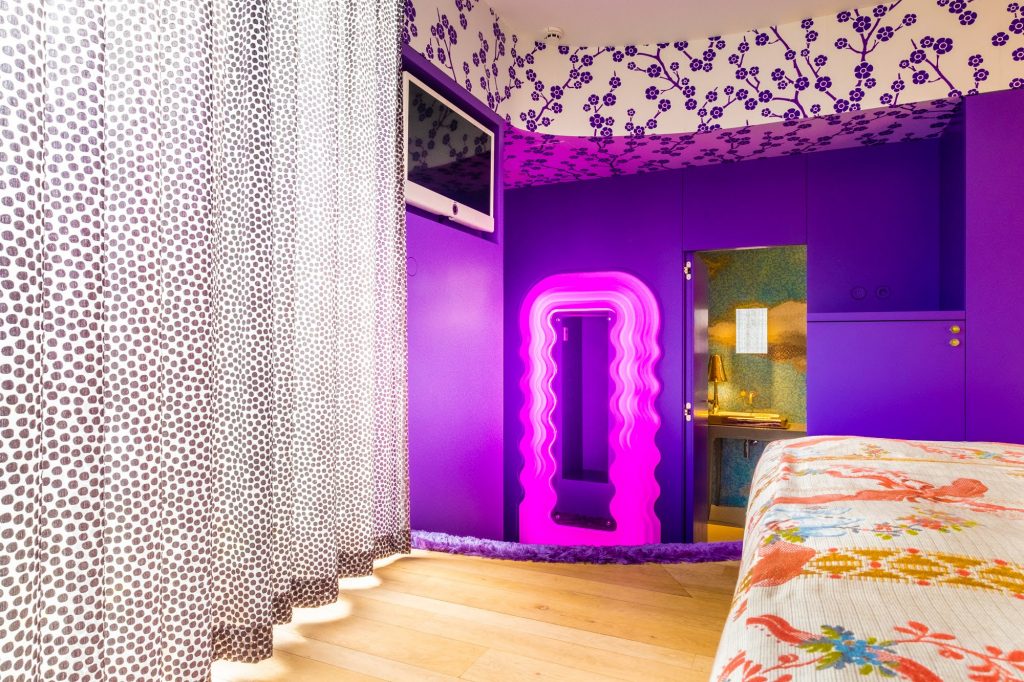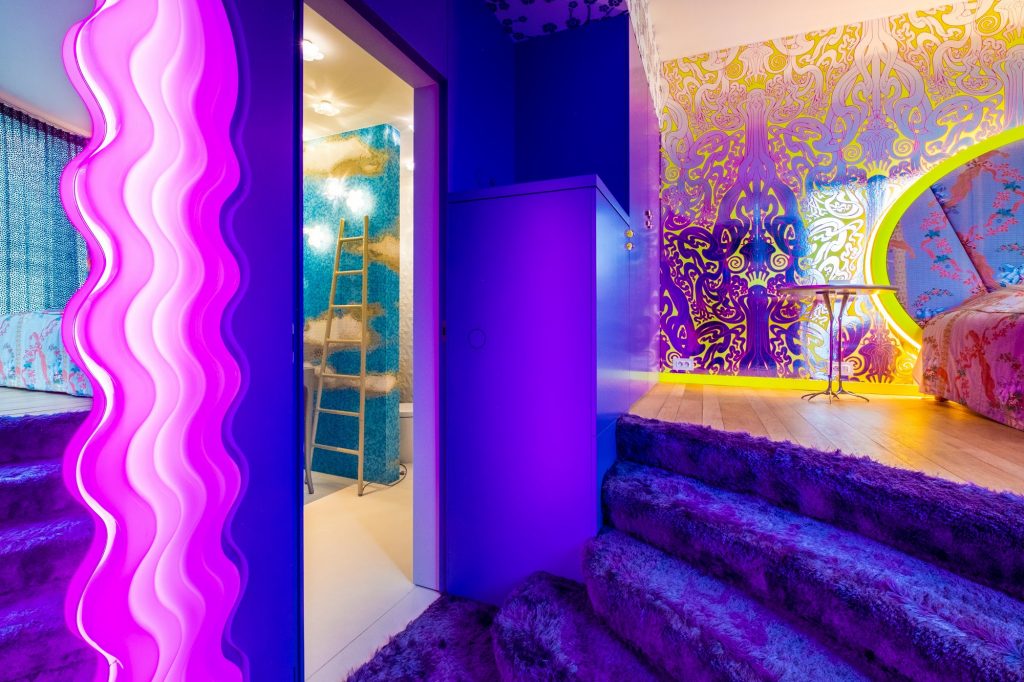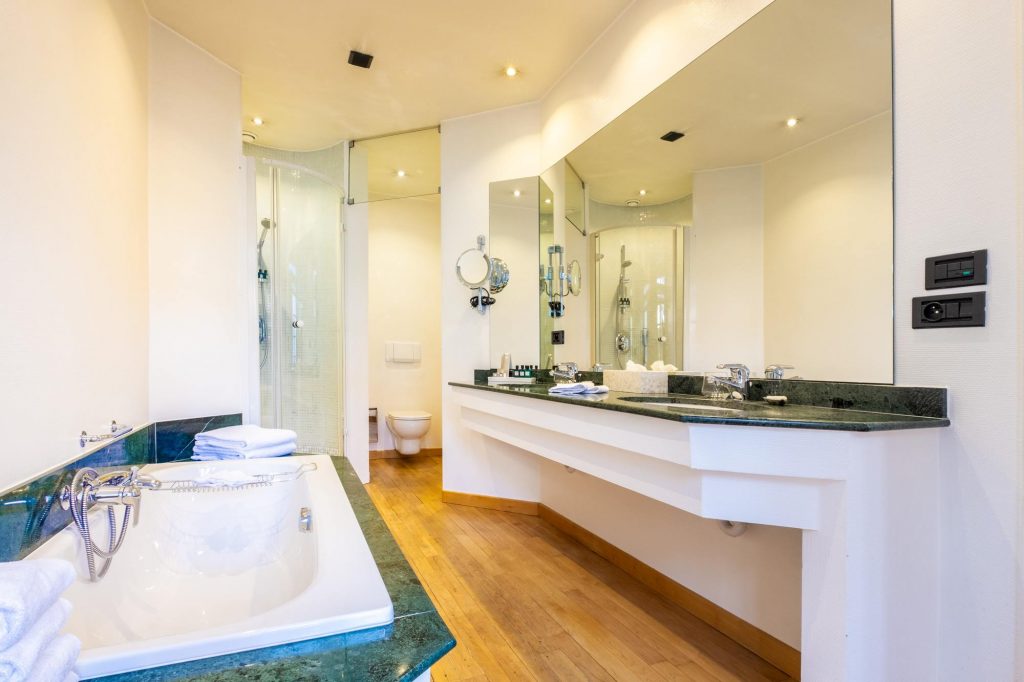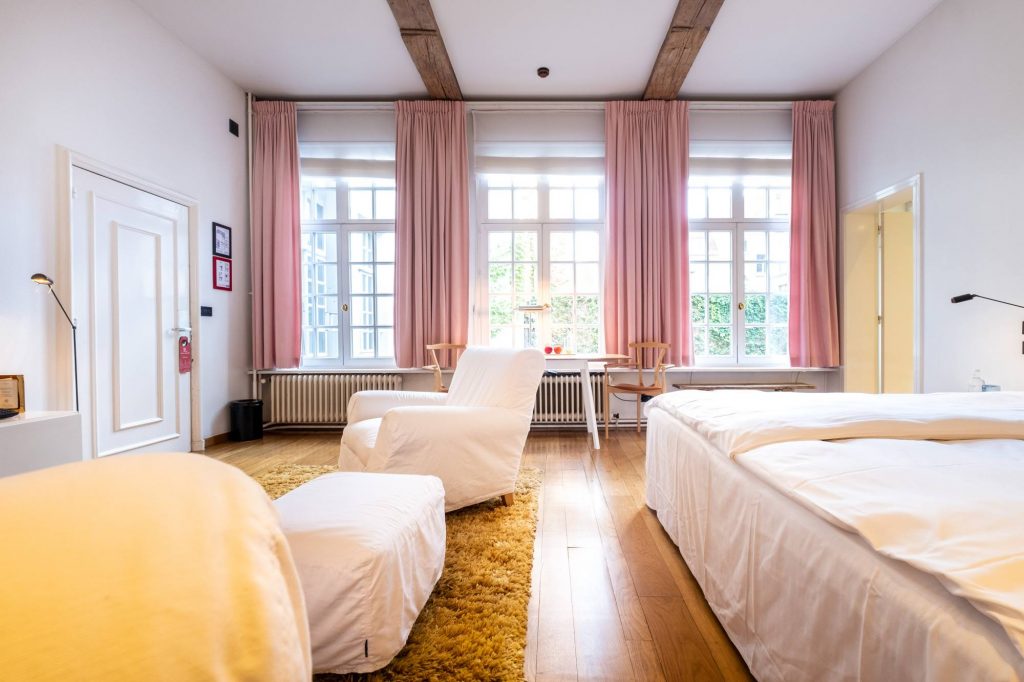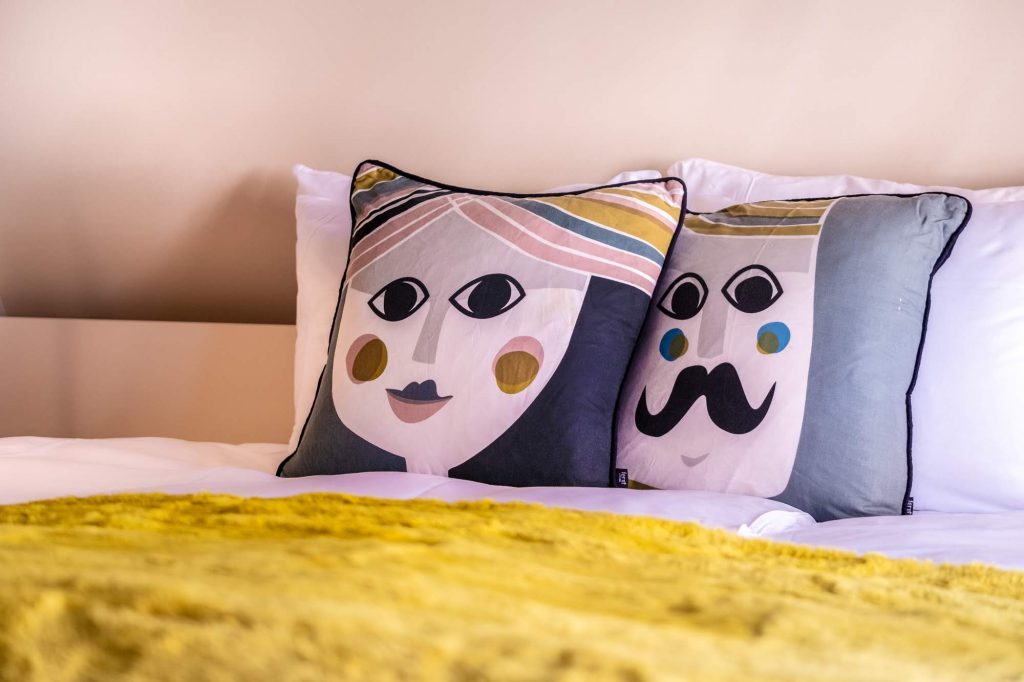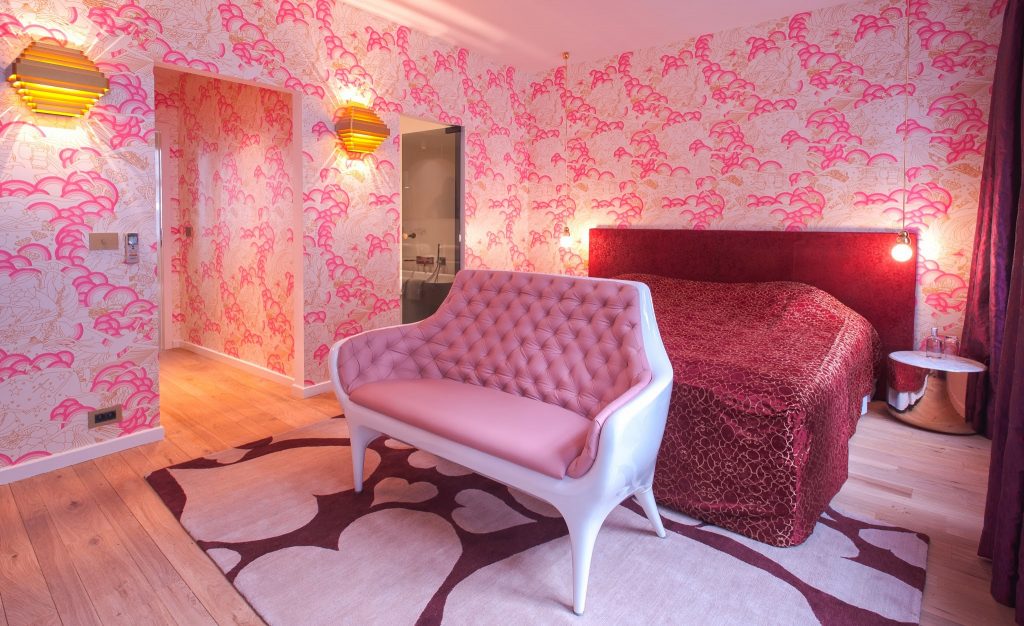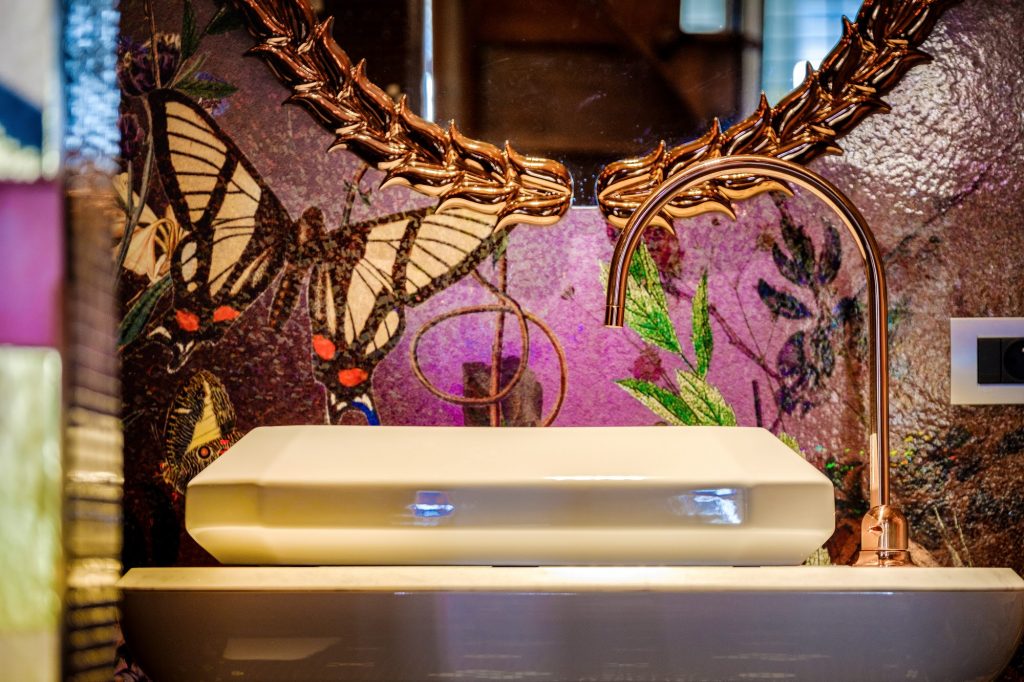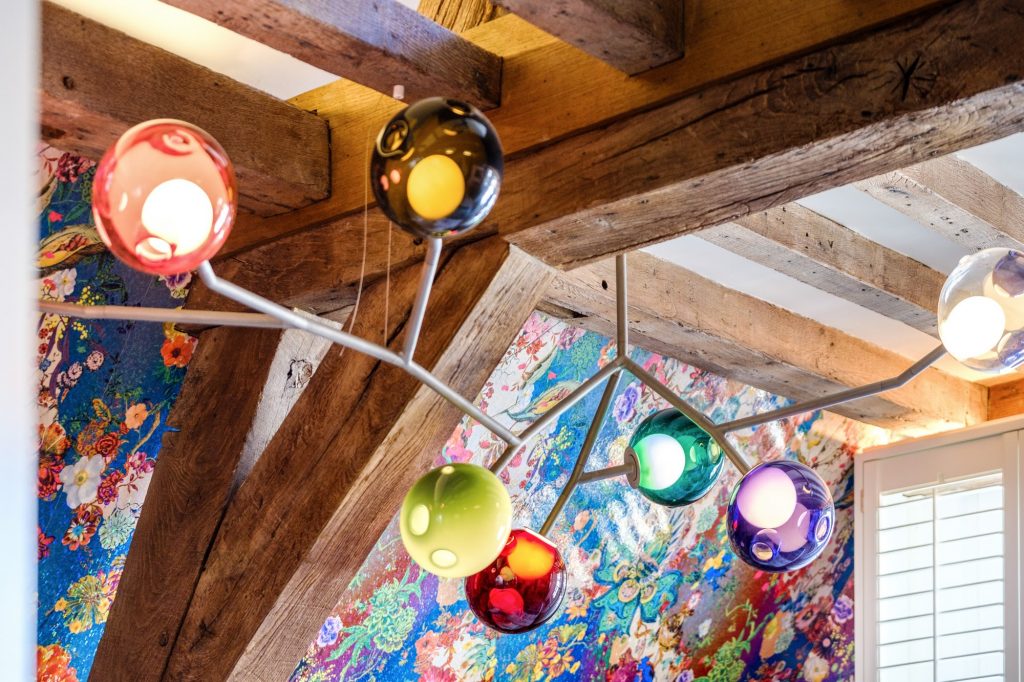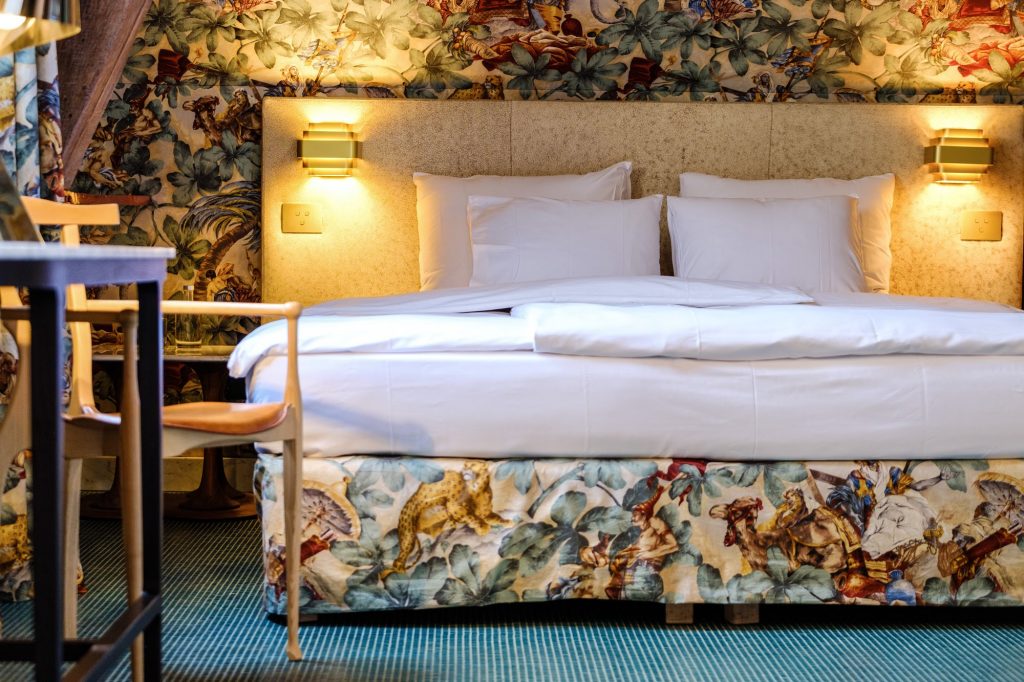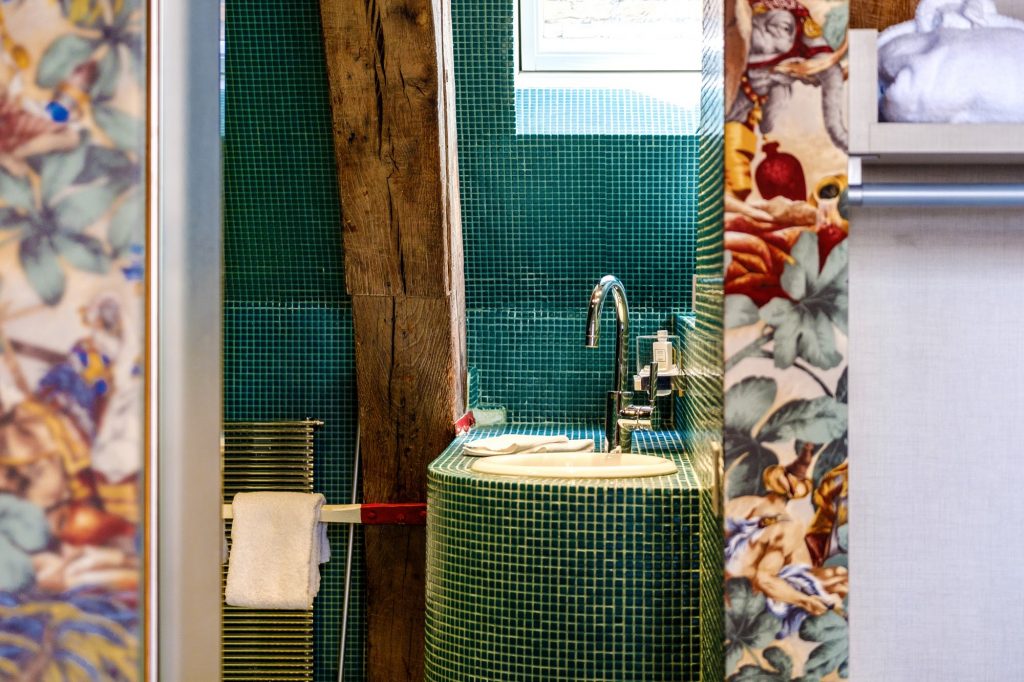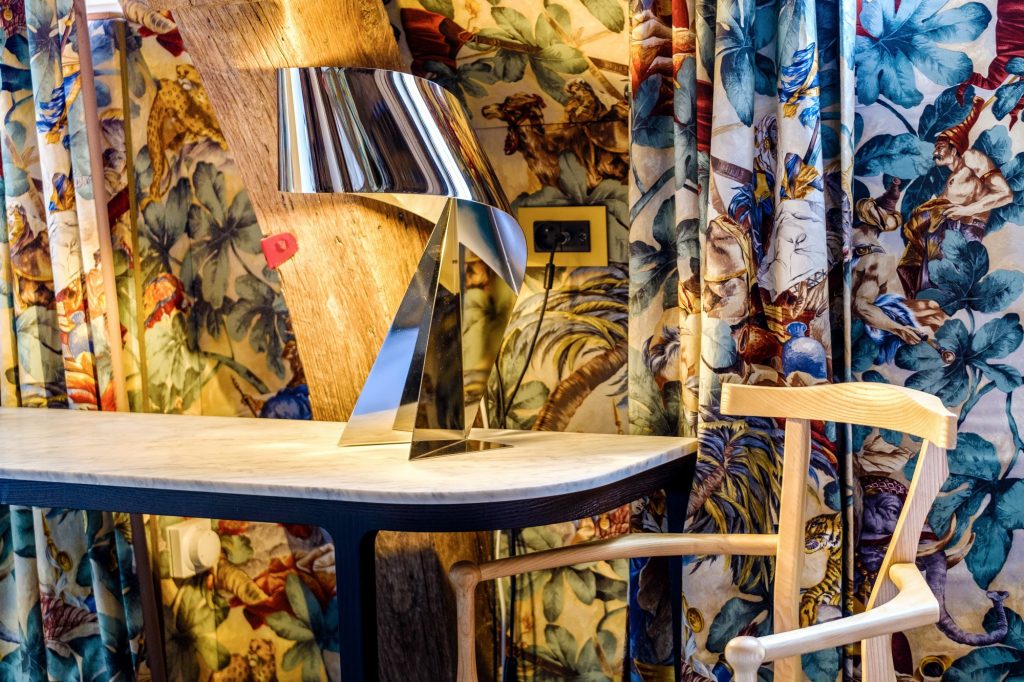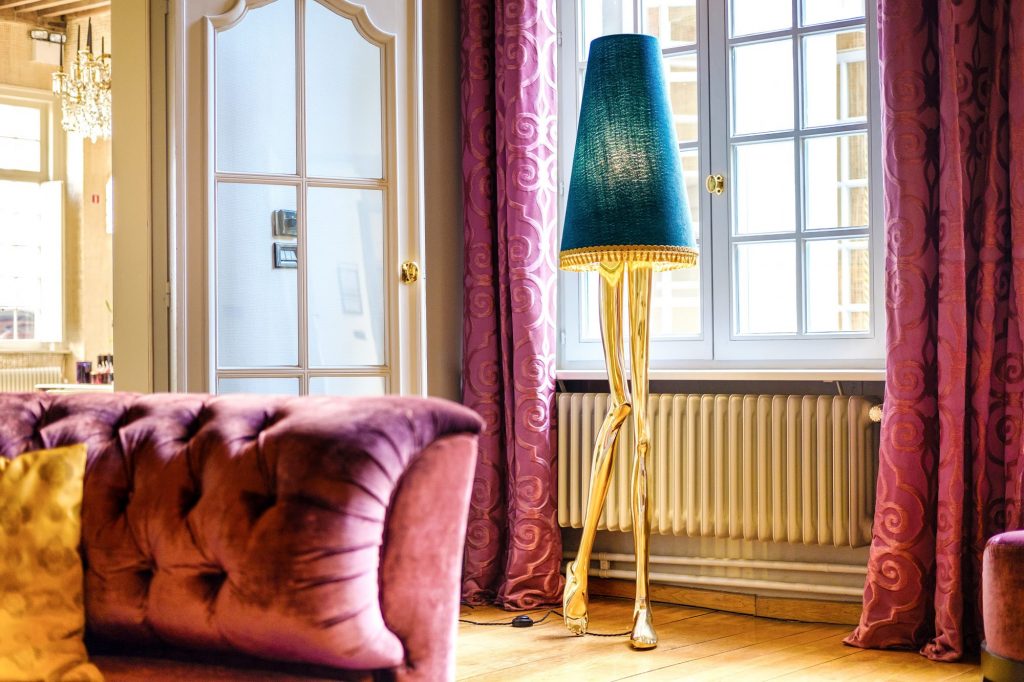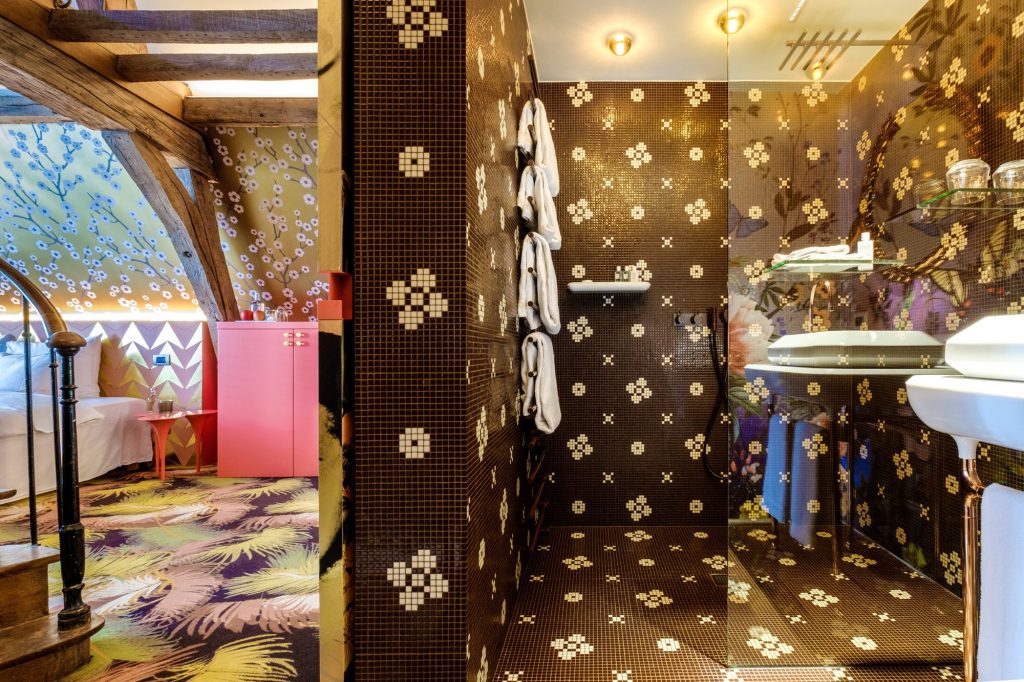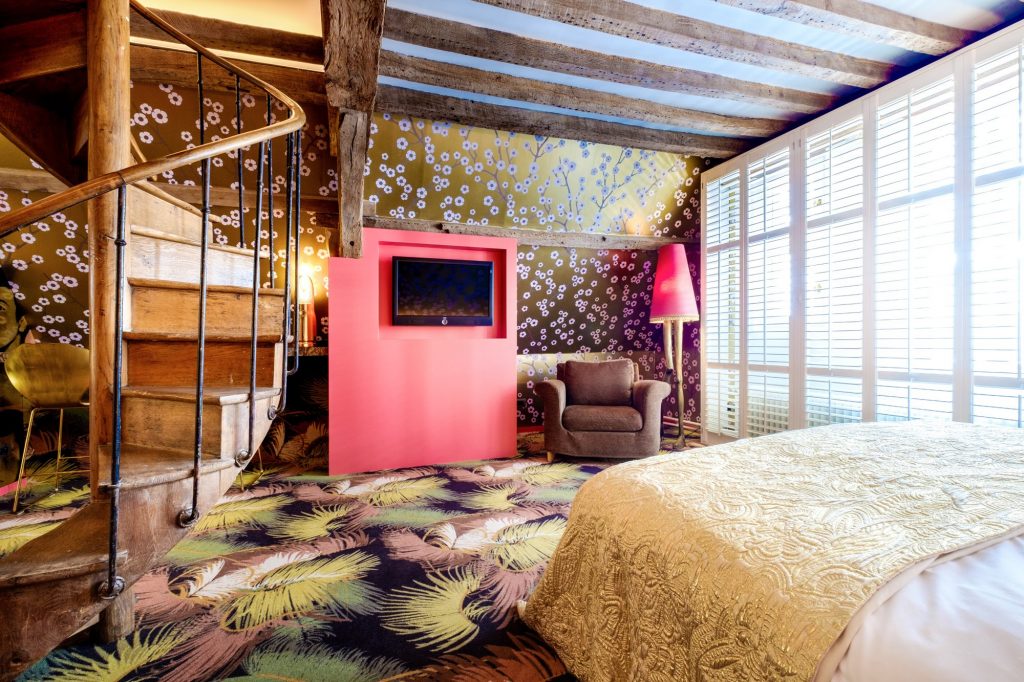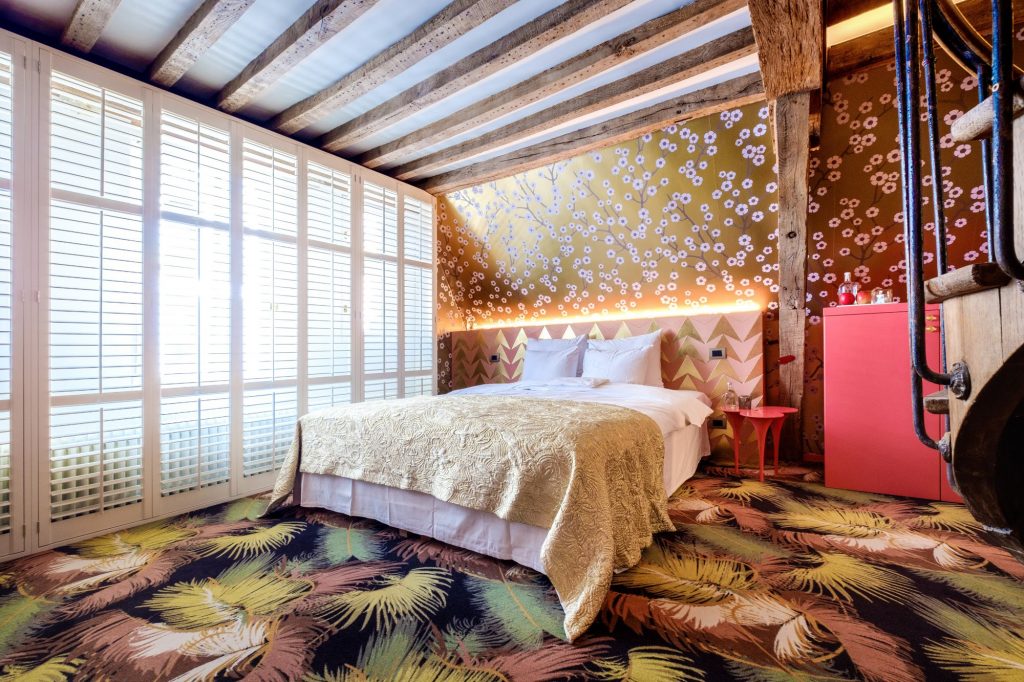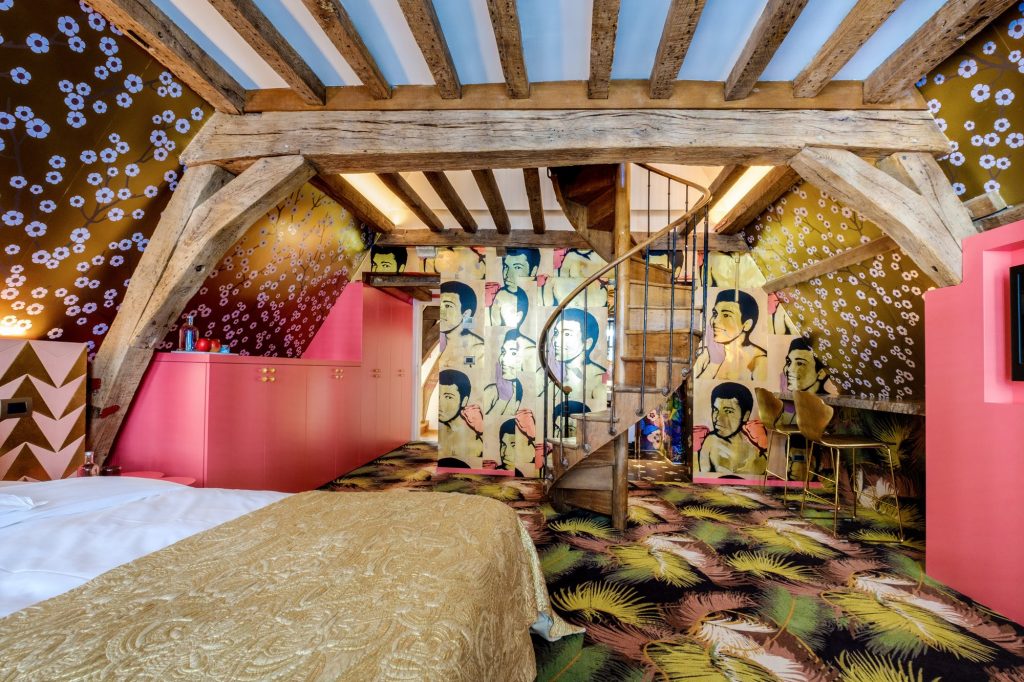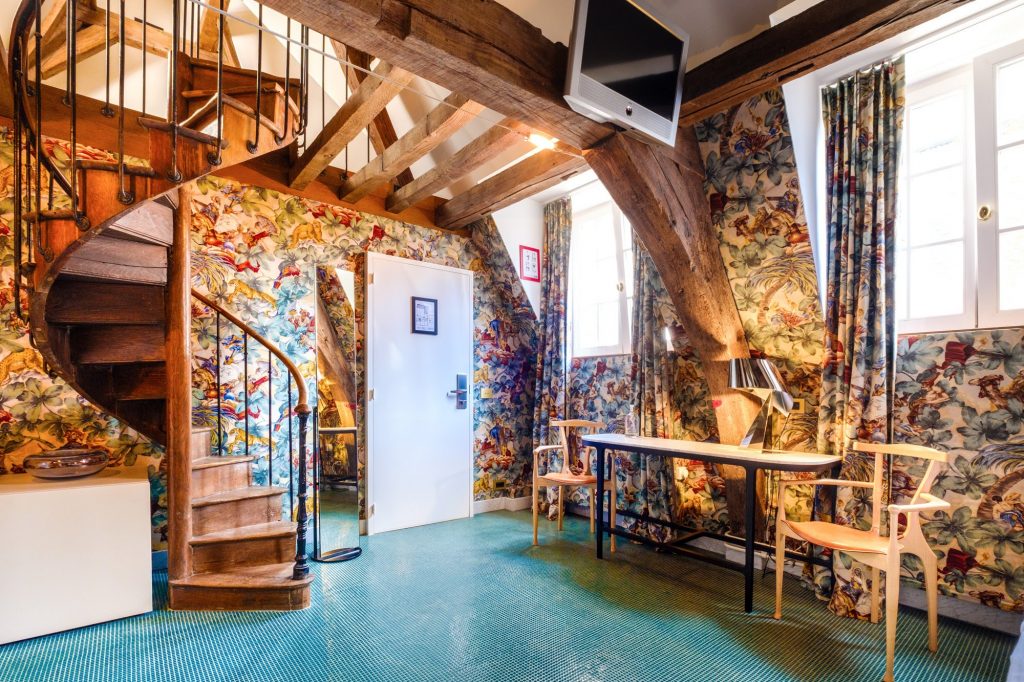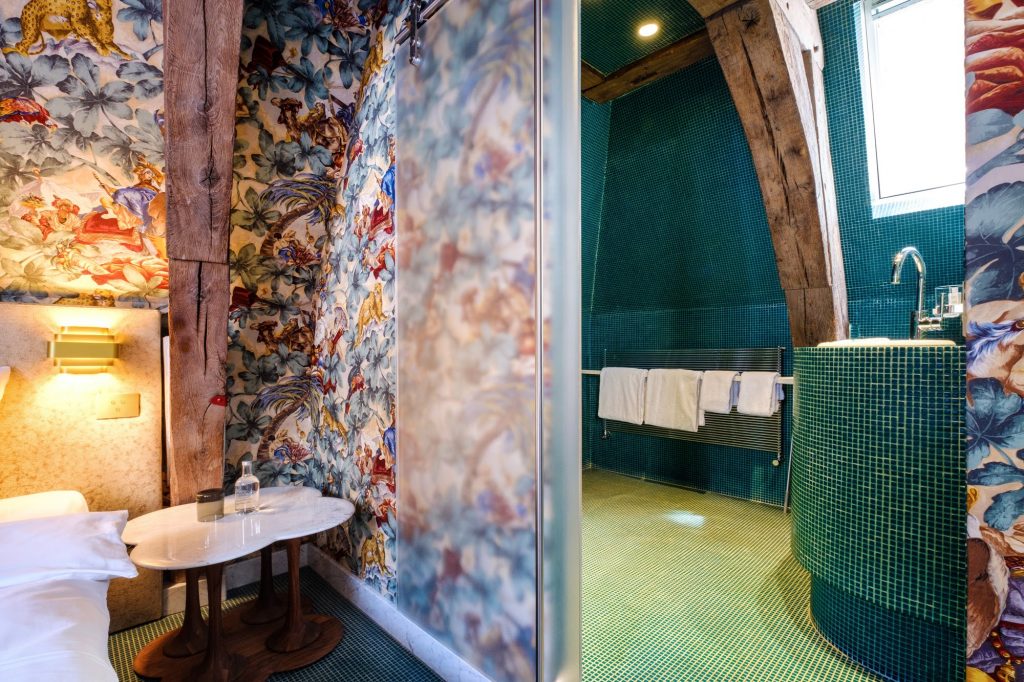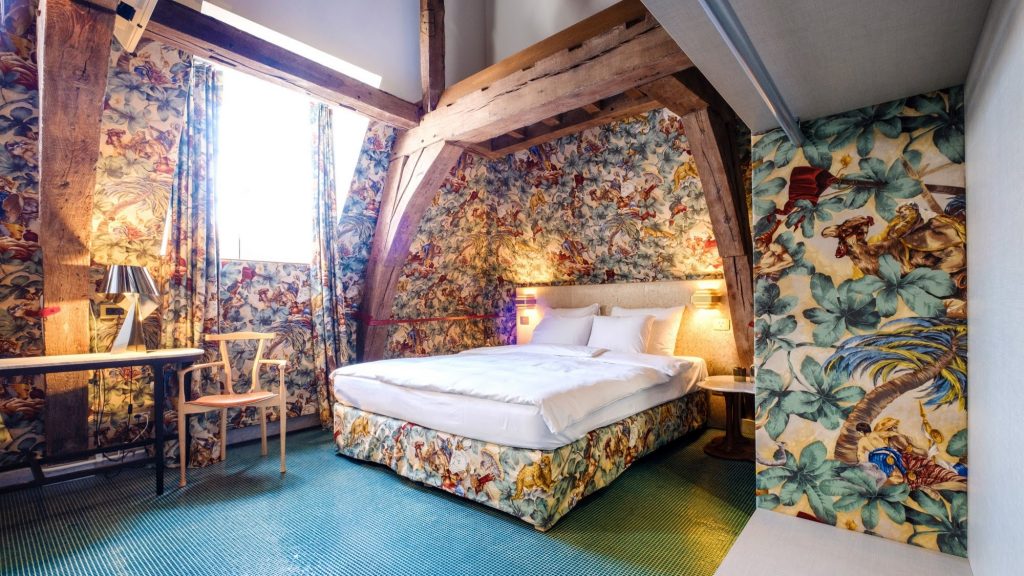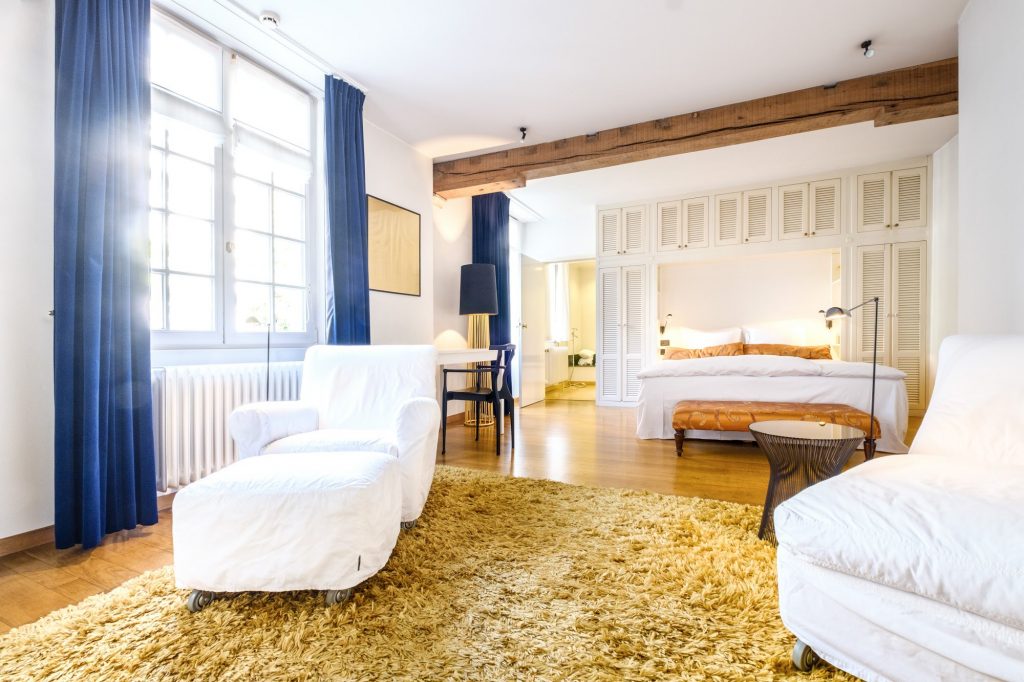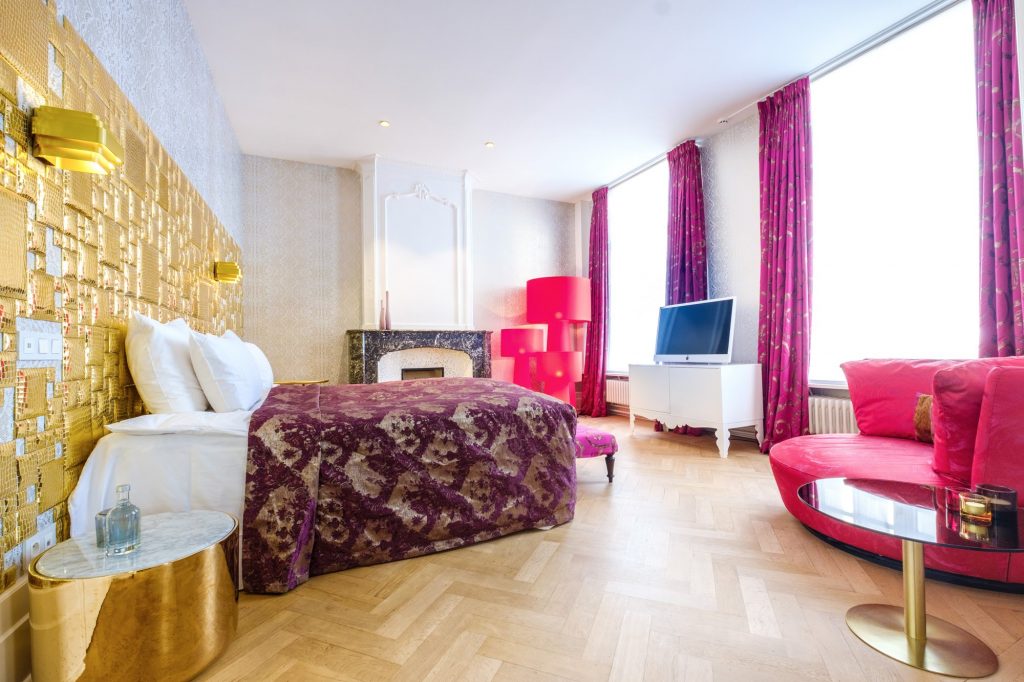 … De Witte Lelie (The White Lily) Member of Small Luxury Hotels
Surround yourself with a beguiling mix of style and character at Hotel De Witte Lelie, an eye-catching trio of 17th-century gabled white buildings in the center of Antwerp.
With just 10 suites, a beautiful floral courtyard, two delightful sitting rooms with an open fire, the very intimate Bronze Bar, this is a contemporary urban haven with a chic yet homely feel.
The Bronze Bar at Hotel De Witte Lelie offers a relaxed, contemporary atmosphere.
A wide selection of spirits, champagnes, delicious wines, and non-alcoholic drinks are served until late at night.
Take advantage of the Happy Hour between 17h and 18h every day. 
The hotel has 10 rooms which are all individually designed and have the following facilities:
Free high-speed WIFI – Airconditioning – Loewe Flatscreen TV – Free minibar, fruit & waters – Hermes bath & shower amenities – Treca de Paris bedding. With their colorful details, these brand-new Deluxe Rooms are the perfect blend between the historic atmosphere of the building and the overwhelming interior design. The bathrooms designed by Bisazza Bagno feature a walk-in shower and have Hermes amenities.
The Deluxe Rooms which are 35 sq m / 375 sq ft large feature A/C, Loewe flat-screen TV, complimentary minibar with soft drinks and Belgian Beers as well as high-speed WIFI.
when you have a special request or can not find your hotel, you want a cheaper option or you have any questions? please contact us and we will send you a new top 3 based on your choice.
by e-mail: GERT@CRUISETCETERA.COM