Best cruise port hotels as picked and recommended by members of our groups: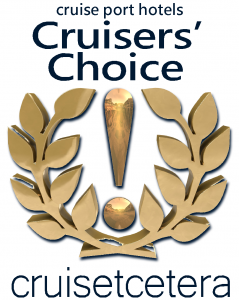 LEGENDARY ARABIC LUXURY.
ITALIAN-INSPIRED STYLE
Natalie E.: "Ritz Carlton is lovely" 
Escape to a world of Middle Eastern opulence at The Ritz-Carlton Abu Dhabi, Grand Canal. From sunrises over Al Maqta Creek to sunsets that illuminate Sheikh Zayed Grand Mosque, every moment reawakens the senses. Located within 10 Venetian-inspired buildings that form a crescent around one of the city's largest outdoor pools, the resort features eight restaurants, five-star accommodation, a holistic spa, and 23,000 sq ft of event space.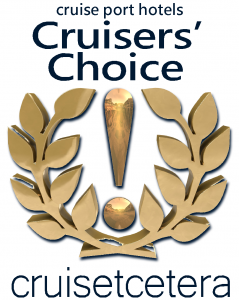 AN ULTRA-MODERN SANCTUARY ON THE EDGE OF THE ARABIAN GULF
Kim C.: "The Four Seasons in Abu Dhabi at Al Maryah Island. Without a doubt."
Perched on a collection of more than 200 islands, this cinematic capital city isn't afraid to stand out – and that's just the way we like it. With its distinctive exterior of vertical lines inspired by the colourful textiles of the souks, you'll find the 34-storey Hotel on Al Maryah Island a high-end playground for business, shopping and entertainment.
Mingle with fellow travellers and stylish locals in the elegant Al Meylas lounge, find your bliss in Dahlia Spa, or explore The Galleria – Abu Dhabi's most refined new shopping centre – without ever having to step outside.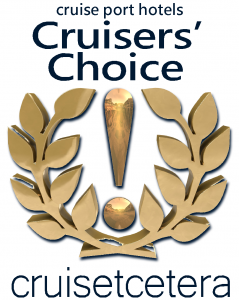 Visionary Destination, Seductive Abu Dhabi Address
Nancy Z.: "St Regis Abu Dhabi is quite new and connected to an upmarket mall. Has a private beach. Excellent service. Lots of restaurant options in and near."
Overlooking a pristine beach, the cerulean Arabian Gulf, and the celebrated Saadiyat Beach Golf Club, this 5-star destination resort presents a serene escape and captivating wildlife just minutes from downtown Abu Dhabi and the Saadiyat Cultural District.
Boasting the island's preeminent address, they invite resort guests to rejuvenate at Iridium Spa, energize in the luxury indoor lap pool or three outdoor pools, or bask on the private Abu Dhabi beach before dining seaside at one of six destination restaurants and bars. Mediterranean-inspired architecture unites with contemporary interiors and tactile natural materials in the refined hotel rooms and suites, which each boast a private balcony and signature St. Regis Butler service available any time, day or night.
Visit this 5-star hotel in Abu Dhabi for the ultimate luxury getaway.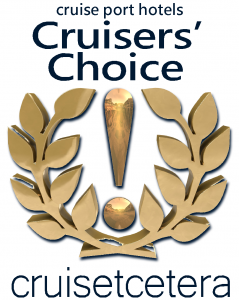 An Arabian paradise island
Rixos Premium Saadiyat Island is a unique resort; where exclusivity and luxury define every experience, every time. This luxurious family getaway is beautifully located on pristine, sparkling white sands overlooking the Arabian Gulf. An Arabian paradise island, Saadiyat Island offers wonderful nature and cultural highlights, including the newly opened Louvre. For those wishing to explore the rich culture and heritage of Abu Dhabi more deeply, downtown is only a short ride away.
A palatial resort in Mediterranean design, the resort connects with the centuries-old traditional Arab culture with its oriental court gardens and extensive water features. As guests, you will only experience the very finest, from the deluxe accommodation to the exquisite gastronomic delights, from our incredible entertainment to a blissful spa.
Rixos Premium Saadiyat Island will undoubtedly captivate.
Nestled between a pristine 1-kilometer-long private beach and lush gardens, Shangri-La Hotel, Qaryat Al Beri, Abu Dhabi is truly an oasis in the heart of the Emirates. Each room is elegantly appointed with modern facilities and Arabian architectural flare, and many offer breathtaking views of the Khor Al Maqta Creek and Sheikh Zayed Grand Mosque. Traditional abra boats help guests travel through the waterways of the Qaryat Al Beri complex, where they can shop at the souk or visit the nearby Traders Hotel.
If a hotel group called "Shangri-La" is going to move into a destination as strongly associated with over-the-top luxury as Abu Dhabi, it'd better have the goods to back it up. This is, after all, one of the richest cities in the world, a place known for its opulent luxury hotels and gold-dispensing ATMs. As it turns out, the Shangri-La Abu Dhabi more than lives up to the name. Despite its urban location, the hotel's extensive waterfront grounds, reflecting pools, and ethereal architecture make it feel like a proper oasis. Indeed, you could stay here for a week without finding much of a reason to leave.
The Shangri-La features a variety of different spaces — lushly landscaped gardens, a private beach, a spa, and its very own souk, an Arabian-style market selling local crafts, art, and jewelry — all interconnected by a winding waterway plied by traditional boats. If that sounds to you like a Disneyfied version of Abu Dhabi, you're not terribly wide of the mark, but the concept is tastefully executed, and the effect is surprisingly enchanting.
Each of the Shangri-La's 214 rooms has a private balcony or terrace with water views. As you might expect, given the hotel's lavish grounds, even its most basic room is spacious and elegant. Standard amenities include flat-screen TVs, high-end linens, complimentary fruit and water, and large marble and mosaic bathrooms with large tubs and separate walk-in showers. Suites offer extras from Nespresso machines and pillow menus to Bulgari bath products, plus access to the Horizon Club with its customized concierge service and private lounge with a complimentary evening cocktail hour.
Speaking of not leaving for awhile — the Shangri-La has a restaurant for every day of the week, spanning French, Vietnamese, and Mediterranean cuisines. The signature venue is Shang Palace, serving gourmet Chinese food in an apparent nod to the hotel group's origins. Do as the locals do and smoke shisha on the pool deck, or have a sunset aperitif on the balcony at Al Hanah Bar. Whatever you do, don't miss drinks at the gorgeous mosaic-lined Pearls Bar, a rooftop lounge overlooking the canal and the city lights beyond. It takes a lot to live up to a name like Shangri-La, but when you're up here, looking out at the Arabian Gulf and the Sheikh Zayed Grand Mosque, the name feels appropriate.
Park Hyatt Abu Dhabi presents the best of both worlds, an uncommon journey of lounging around the most pristine shores of Saadiyat, to adventures on the sun-kissed sands of the Arabian desert. Abu Dhabi is an amalgamation of old-world charm and new age culture. From trendy nightspots to the brimming cultural districts of the capital, all are in close proximity to the hotel.
It's a long way, figuratively as well as literally, from the skyscraper hotel featured in Lost in Translation to this beach resort on Abu Dhabi's Saadiyat Island. But they're both Park Hyatts — and if you can ignore the skin-deep differences, you'll see the similarities more or less sum up what it is that places the Park Hyatts among the world's best-loved luxury hotels.
Relax in the luxury of an island sanctuary, providing a residential feel with the UAE's cultural touches, and enjoy the stunning views of the Arabian Sea, landscaped garden, and the pool from your private balcony or terrace.
First of all, it's not every day that you find a high-end hotelier — especially in the Emirates — that's so devoted to tasteful restraint. The Park Hyatt Abu Dhabi isn't exactly a wallflower or a shrinking violet, but considering it's got over three hundred rooms, this sprawling mid-rise complex keeps a relatively low profile. (Low impact, too, meeting LEED Silver environmental standards.) And while the rooms, suites, and villas certainly don't lack for any comfort, when it comes to the design they're so restrained you might just about forget where you are — until, if you're in a Sea View room, a suite, or a villa, you open the blinds and take in a jaw-dropping view of the beach and the waters of the Arabian Gulf.
There's plenty to do, from the private beach to the outdoor pools, a spa, a tennis club, even Camp Hyatt, the kids' club. And with three restaurants and three bars, it'll take you some time to eat and drink your way across the hotel before even considering leaving the property. Not that you'll want to — if there's one thing the Park Hyatts are famous for, aside from their impeccably palatable styling, it's the service, which is generally first-rate. Time will tell whether the Middle Eastern Park Hyatt will scale the same heights as those in the Far East, but it's not a bad beginning.
UNCOVER THE SPIRIT OF ARABIA
On the outskirts of Abu Dhabi, the world's largest sand desert – the Empty Quarter – beckons. Qasr Al Sarab by Anantara rises up from flame-colored dunes like a mirage, inviting adventure in the most luxurious of styles. Traverse the Rub' al Khali by camelback. Dine under desert skies. Unwind with hammam and desert rose rituals at our relaxing Abu Dhabi resort. 
Admire endless dunes from your ideal oasis. A lush garden terrace facing arid beauty. Elevated sunsets from your balcony. A desert panorama from your wrap-around sun lounge. 
Escape to a 5-star hotel oasis in the deserts of Abu Dhabi.
A fortress of turrets, courtyards, and fountains houses spacious rooms and suites, while pool villas stand apart facing the sunset Royal Pavilion Villas is among the finest of 5-star hotels in Abu Dhabi and is set half a kilometer out from the resort.
Despite the remote location, dining is a cosmopolitan affair, yet with an extraordinary backdrop. Dine poolside or out in the desert. Take in magnificent sunsets from the rooftop lounge.
For the most exclusive of stays, reserve a Royal Pavilion out in the desert.
Located on Al Maryah Island at the core of Abu Dhabi's new International Financial Center and directly connected to The Galleria and Cleveland Clinic Abu Dhabi, Rosewood Abu Dhabi is a five-star hotel that brings sophistication to new heights. Inspired by the glistening Arabian Gulf, this 5-star hotel in Abu Dhabi features spacious guestrooms.
You will discover stunning views of the turquoise waterfront, a full spectrum of dining destinations, and world-class amenities at this new landmark in Abu Dhabi.
As one of the premier luxury hotels in Abu Dhabi, Rosewood Abu Dhabi features 148 spacious guestrooms and 41 luxurious suites offering dramatic views of the Arabian Gulf and the Abu Dhabi skyline. With a warm and sophisticated residential-style, this 34-story tower offers luxurious accommodation in Abu Dhabi with a unique interpretation of Middle East architectural elements with comfortable furnishings and warm color palettes representative of the region's rich history.
'This hotel hosts the most fantastic restaurants and poolside bar Glo at the rooftop with stunning views. It feels like you are on your ship already!'
when you have a special request or can not find your hotel, you want a cheaper option or you have any questions? please contact us and we will send you a new top 3 based on your choice.
by e-mail: GERT@CRUISETCETERA.COM