IT'S YACHTING, NOT CRUISING

Explore the SeaDream Difference. This is your Yacht. This is your SeaDream.
The expression "yachting" is not only a statement about size; it describes a lifestyle aboard the intimate vessels. Chic and stylish, SeaDream's 56-stateroom twin yachts are favored for their elegant informality, personal award-winning service provided by a crew of 95, inclusive open bar and gratuities, ocean view accommodations, luxury Thai-Certified spa and world-class cuisine. With only 112 guests at a time, a SeaDream voyage feels like a personal getaway with that special someone, a group of friends and family or for that solo traveler looking for much needed "me-time". Be pampered & relaxed, or active & adventurous while traveling to some of the most intimate ports and destinations with our Mediterranean and Caribbean voyages. Discover the "It's Yachting, Not Cruising" secret that travel experts, our loyal past guests and other cruise enthusiasts are raving about. It's uniquely exceptional and a must do for those in search of a hidden, refined style of cruising. Enjoy an inclusive experience with premium select spirits, 5-star dining, gratuities and more on SeaDream and enjoy all that yachting has to offer, onboard and shoreside.
"It's not cruising, it's yachting – Open bar – Exceptional destinations – Family atmosphere – No balcony – Gratuities included."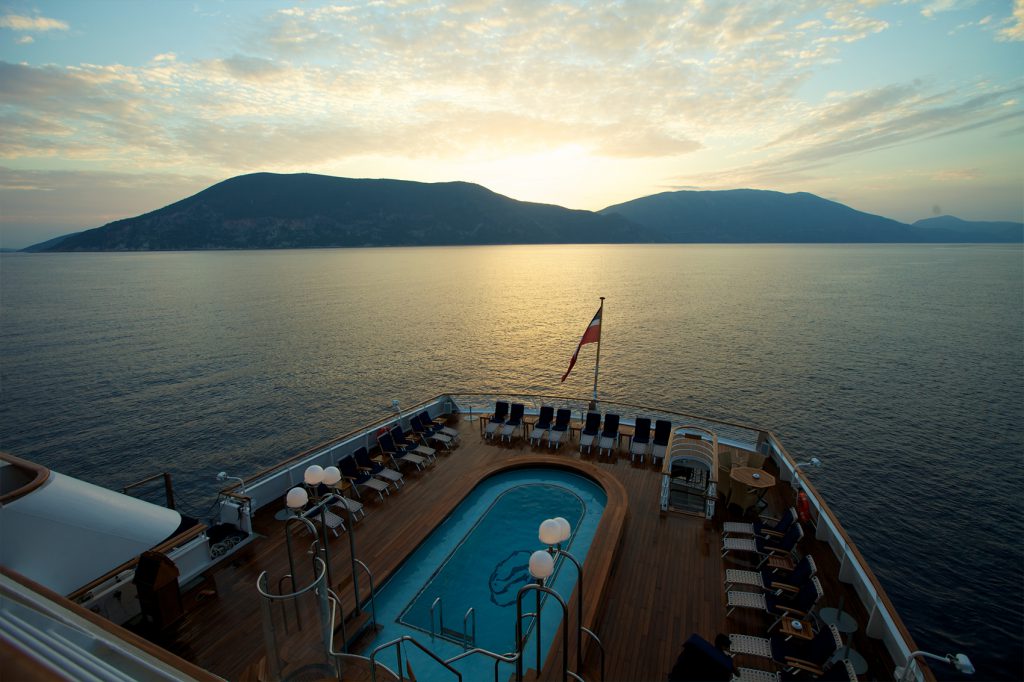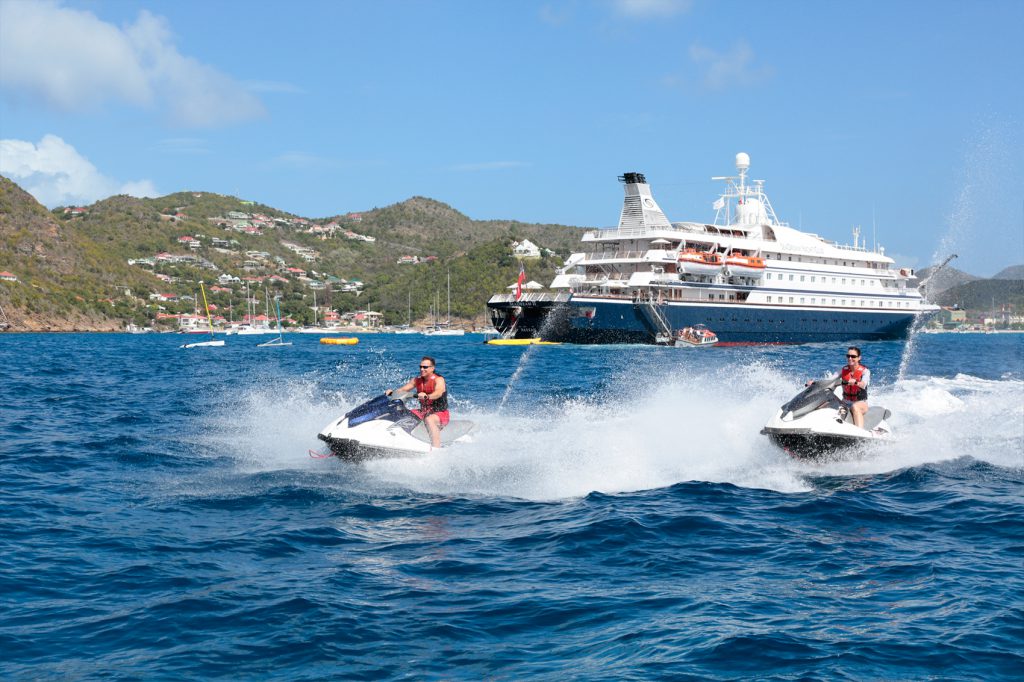 The mega yachts, SeaDream I and SeaDream II, offer a unique travel experience unlike any other cruise vacation. The impeccable service from the 95 crew to the 112 guests makes each guest feel like they are on their own private luxury yacht. "It's Yachting, Not Cruising", is how SeaDream describes the experience on board their yachts: a uniform sailing experience. The atmosphere on board is very friendly, one big family. You live more on deck during this cruise. If you wish, you can even enjoy a romantic night's sleep under the stars, on a Balinese bed on the upper deck, specially made for you.
All cabins and suites have all luxury amenities and ocean views, but no balcony. The SeaDream I and SeaDream II routes reach the most intimate ports, where larger ships cannot. They sail in the Mediterranean from May to October. From November to April they visit the Caribbean.