We make your cruise dreams come true
No matter where you are, you will be at the centre of the action Welcome on board a cruise ship fleet without compare – with individual ships and a high degree of personal freedom.
Explore far-away countries and continents in depth. Get to know and understand fascinating cultures. Thrilling adventures against breathtaking natural backdrops. Relaxed days filled with exclusive taste experiences. Whether on one of our ships or on board our private jet, the ALBERT BALLIN: with Hapag-Lloyd Cruises, you will experience the wonders of this world from completely new, spectacular perspectives. Whichever cruise you choose, as our guest you can look forward to fabulous thrilling moments at sea, ashore and in the air.
"All Inclusive – Luxury – Specialty Restaurants – Hugely Spacious Suites – Superb Cuisine – Unrivaled"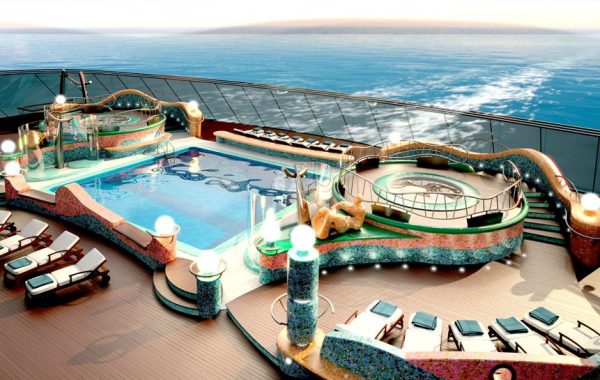 Hapag-Lloyd Cruises is a luxury cruise line based in Hamburg, Germany. The fleet is divided into two segments: the luxury ocean liners and the beautiful expedition ships, each segment with a ship targeting the international market, the MS EUROPE 2 and the MS HANSEATIC inspiration respectively.
Making dreams come true without you even having to ask.
The MS EUROPA 2 is considered one of the best luxury cruise ships in the world. The ship offers plenty of space for the maximum 516 guests. As you would expect, the service is impeccable. There are seven types of suites, all with private balconies overlooking the ocean and stylish, modern decor with light woods and pastel colors. They all have their own en-suite bathroom (with bath and shower), a minibar and a pleasant living space. There is a wide variety of restaurants on board and all included. Lovers of French cuisine will fall in love with Tarragon, while those who want to taste the taste of Italy should test Serenissima. Or head to Sakura for incredible sushi dishes or try dishes from India, Vietnam and Thailand at Elements. In terms of wellness, the Ocean Spa of the MS EUROPA 2 is one of the largest at sea. For golf enthusiasts, there are two golf simulators to help you improve your game.
GREAT EXPERIENCES ON SMALL SHIPS
The MS Hanseatic Inspiration is a luxury expedition vessel built in 2017. The accommodations are divided into two categories: cabins and suites. They are both equipped with everything you need to enjoy a comfortable cruise. There are three restaurants. In the main restaurant you can enjoy a delectable variety of freshly prepared dishes, served to your table. Those looking for something different are advised to book a table in the specialty restaurant. Finally, a third location - The Bistro - offers a more casual option, as well as the choice of alfresco dining. As the MS Hanseatic Inspiration acts as an expedition vessel, the entertainment is designed to be educational and enriching. Examples include the Hanse Atrium, where briefings and lectures are held, and the Ocean Academy, an interactive space designed for those interested in science. The Observation Lounge is the perfect environment to make new friends.