Best cruise port hotels as picked and recommended by members of our groups: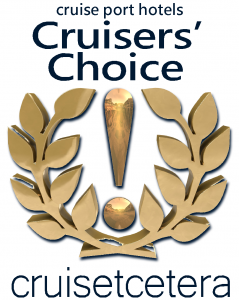 Dive into paradise at our San Juan, Puerto Rico beach resort
Patricia S.:" We prefer and love the Marriott Stellaris! Have stayed at all three, but prefer Marriott. La Concha has a small beach. Enjoy!"
Pat B.: "Almost anywhere! I'm so ready for a vacation. Stellaris Marriott for sure."
Patricia S.: " We always stay at the Marriott Stellaris in Condado."
Add elegance and comfort to your next getaway with a stay at San Juan Marriott Resort & Stellaris Casino. Whether you wish to explore the city or spend time on Condado beach, the hotel offers easy access to both destinations. Explore the lively culture of Old San Juan. 
Escape day-to-day stresses in their rooms and suites boasting balconies with scenic views along with welcoming amenities including plush beds, high-speed Wi-Fi, and large flat-panel TVs. From international fare to American dishes, our restaurants will surely have something to tempt your taste buds. 
Enjoy the sunshine by the scenic pool surrounded by swaying palm trees, artistic features, and a waterslide. At night you can live it up at our well-lit pool bar, on-site casino, or one of the on-site bars. Escape your travel routine and appreciate downtime at San Juan Marriott Resort & Stellaris Casino.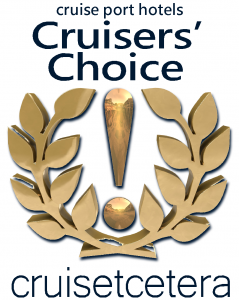 one of the most historic luxury hotels in San Juan
Beverly C.: "El Convento is old San Juan at its finest."
Debbie Mechaber C.: "El Convento is historic and nice."
Carol B.: "El Convento. Lovely hotel. A short cab ride to the ship."
A Historic Hotel in the Heart of Old San Juan.
Imagine a destination as grand and storied as the "Isle of Enchantment" itself, nestled just steps away from historic landmarks and nightlife. Old world charm and elegance meet contemporary comfort and luxury at Hotel El Convento. Built in 1646, it was the first Small Luxury Hotel of the World member in Puerto Rico and is the oldest member of the Historic Hotels of America.
You will enjoy a range of comforts and amenities, including access to the Beach Club, fitness center, pool, and a nightly complimentary wine and hors d'oeuvres reception.
As one of the most historic luxury hotels in San Juan, this hotel offers San Juan accommodations unlike any other. Relax and unwind in any of the timeless 58 hotel rooms that feature ornate handcrafted furniture, marble bathrooms, and Andalusian tile floors. Sit back and take in a gorgeous "vista" of the bay. From the exposed rich mahogany beams to every modern comfort, the loving and refined restoration of the Spanish Colonial hotel is reflected in the design of this architectural gem in the heart of Old San Juan.
Just outside the lobby, you can wander the streets of colorful Old San Juan, Puerto Rico, to experience the finest museums and attractions, including stunning cathedrals and world-renowned historic forts. Nearby attractions include the Cathedral of San Juan Bautista, San Felipe del Morro Fortress, and the Pablo Casals Museum.
All the room and suites types are refined and spacious accommodations have beautiful Spanish Furniture and some have Louver doors that open to a Juliet balcony with a colorful view of the San Juan Cathedral, and the bustling town square.
In Hotel El Convento you can enjoy a delightful dining experience without leaving the hotel. From sumptuous breakfasts, lunches, and dinners to convenient in-room dining, they have the ideal option for any taste and occasion. Enjoy the signature restaurant Patio del Níspero and the recently added Santísimo. Cocktail and art impresario, Pablo Rodríguez, has teamed up with Chef Antonio Pérez to launch Santísimo, a souvenir experience perched within the courtyard oasis at El Convento.
Chef Antonio blends contemporary Puerto Rican cuisine with world techniques, while Pablo Rodríguez injects his renowned beverage industry passion to yield the perfect balance of foodie haven and Puerto Rican lifestyle. Always looking for optimal freshness in produce which translates into un unpretentious, delicious, and fun dining experience.
"The true San Juan feeling on a perfect location.'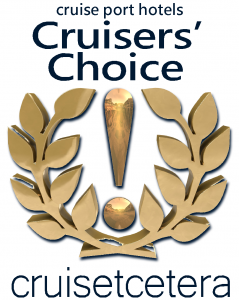 Experience Old San Juan Historic District
Kathleen Z.:" Sheraton Old San Juan Hotel about 5 minutes from the port."
Cherie ,:" Sheraton Old San Juan is right on the harbor and close to everything you would want to see in Old San Juan. Pool up high with great views into the harbor. we watched their Christmas boat parade from there and the view was great."
The Sheraton Old San Juan Hotel is situated in the heart of historic and romantic old San Juan. Ideally located on the waterfront, just a few moments from the docking point of grand cruise ships.
The hotel just steps away from world-class shopping, dining, and entertainment. A myriad of restaurants, art galleries, museums, and upscale stores will suit any taste.
Plus, They are only six miles from the International Airport, so you can spend your time relaxing, not traveling. Enjoy the unique combination of modern comforts and old-world charms at the Sheraton Old San Juan Hotel.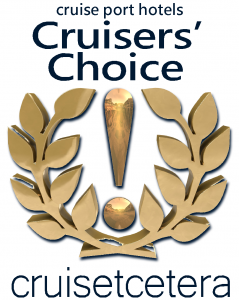 an elegant Spanish Revival-style building
Isabel V.:" Condado Vanderbilt Hotel, right by the best beaches."
Kay Pritchett M.; "We've stayed in several hotels in San Juan over the years but the restored Condado Vanderbilt is by far nicer and more luxurious than any other hotel we've found in that area."
The name gives it away: the Condado Vanderbilt isn't your typical beach resort. The oceanfront hotel, financed by the Vanderbilt family in 1919, was considered Puerto Rico's first luxury hotel. And the Vanderbilts, of course, spared no expense — they hired the same architectural firm responsible for New York's Grand Central Terminal. After several iterations, including extensive recent renovations and new construction to the tune of $220 million, the Condado Vanderbilt has reopened its doors under new ownership.
The original hotel, an elegant Spanish Revival-style building perched on the water's edge, remains the heart and soul of the property. But the new Condado Vanderbilt also features two towers, soaring high on either side of the historic building, home to the hotel's most lavish suites. The Spa Tower has an infinity pool and a terrace with sweeping views — and, of course, a spa — while the Beach Tower has two swimming pools. Guest rooms and suites within both buildings all have ocean views. The look is contemporary, if not cutting-edge, and the amenities plentiful: even the most standard room has linens by Rivolta Carmignani, a bathroom with a stone vanity and a marble shower and tub, a 48-inch HD screen with AppleTV, and a French press with complimentary Puerto Rican coffee. Suites come with round-the-clock butler service and plenty of space to entertain, plus balconies where you can catch the sea breeze.
There's something to be said, though, for booking one of the heritage rooms in Condado Vanderbilt's historic original building. Though slightly smaller than guest rooms in the towers, you're trading off the extra square footage for an air of old-fashioned charm. Regardless of which area of the hotel you stay in, you're unlikely to spend much time in your room when a beach club with dedicated Pool and Beach Butlers — and a tanning and hydration specialist, to boot — is waiting outside. Rum cocktails flow freely here, naturally, and throughout the hotel's several restaurants and bars. The table to book is in 1919, where Michelin-starred chef Juan Jose Cuevas does farm-to-table cuisine with a Puerto Rican bent. The name is a nod to the year the Condado Vanderbilt first opened: a proper homage to the nearly hundred-year history of this lovely landmark hotel.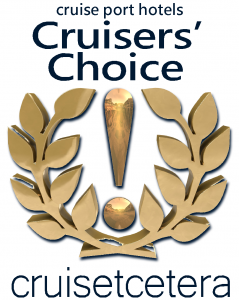 Embrace a world of comfort
Amy Teeter M.:" This is a nice hotel. Stayed there last year."
Betty T.:" This is very nice we stayed there last year before our cruise 😊"
Christine F.:" Stayed there. Beautiful."
Cheri R.:" Very nice 👍. I would recommend this place."
Feel at home at Hyatt House San Juan as you make your Caribbean escape. Discover the island's history with nearby landmarks like Old San Juan, El Morro, El Mercado de Paseo, and more. From the glistening beaches to the neighborhood nightlife and cuisine, live like a local. 
Embrace a world of comfort in Hyatt House rooms, with residential-style contemporary decor and spacious living areas with a sofa. Or opt for a suite for separate living areas and a full kitchen.
Pull up a seat and unwind at H BAR, the perfect place to unwind with friends and family. Enjoy craft cocktails and delicious bar bites from the Sip + Snack Menu.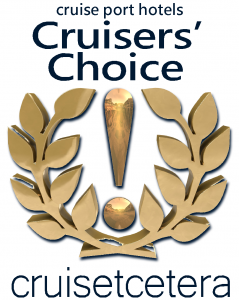 An iconic Caribbean hotel in San Juan
Christina L.: "Caribe HILTON. Fantastic and great location."
Jeannie H.: "Caribe Hilton. Loved it, great pool, the beach where you could snorkel, food and service was good, clean and I thought a great location. Oh, and try to do the night-time luminescent kayak excursion as it was awesome."
Cathy M.: "The Caribe Hilton is a wonderful resort – lots to do there. I'd love to go back for a week, though I might do a day trip to El Yunque or Vieques."
Admire ocean and tropical garden views from Caribe Hilton, one of the most famous hotels in Puerto Rico. Set on a secluded peninsula with 17 acres of lush foliage, this San Juan resort is situated between historic Old San Juan and the culturally rich Condado area of San Juan.
With no passport required for U.S. citizens, Caribe Hilton is an easy Caribbean getaway.
Unwind in a recently remodeled guest room and admire spectacular views from the balcony, or choose a suite with a separate living area. These San Juan accommodations are designed for comfort and convenience; providing a place to unwind or catch up on work with the provided WiFi.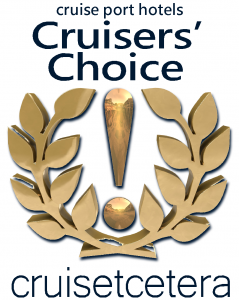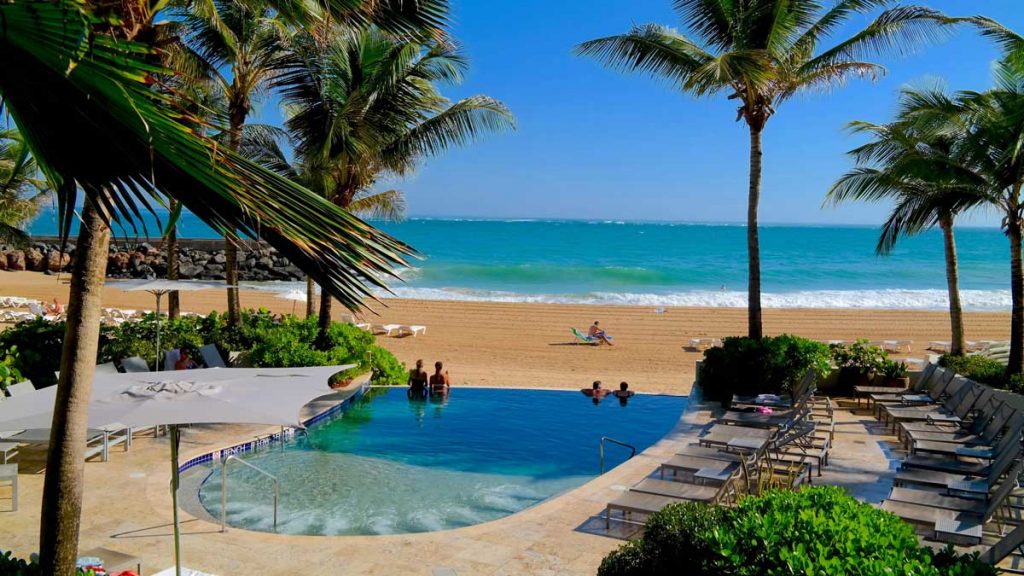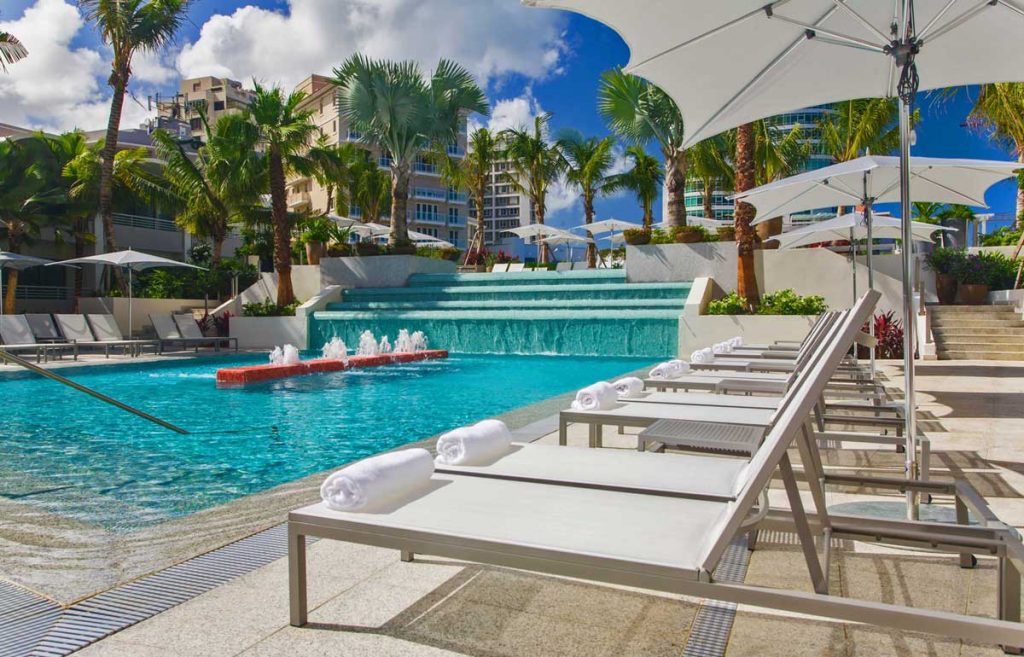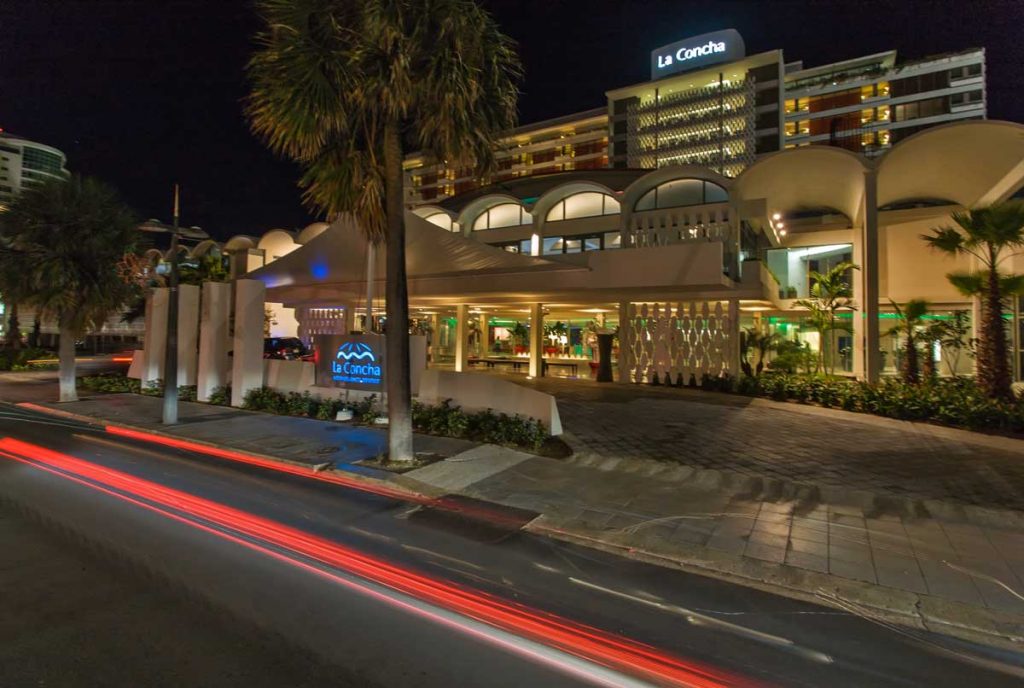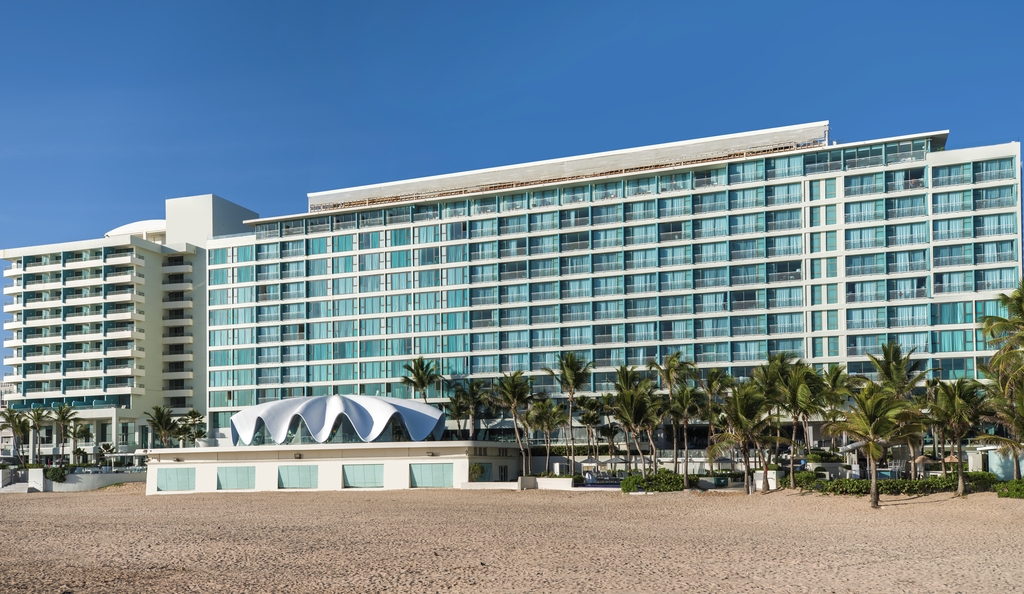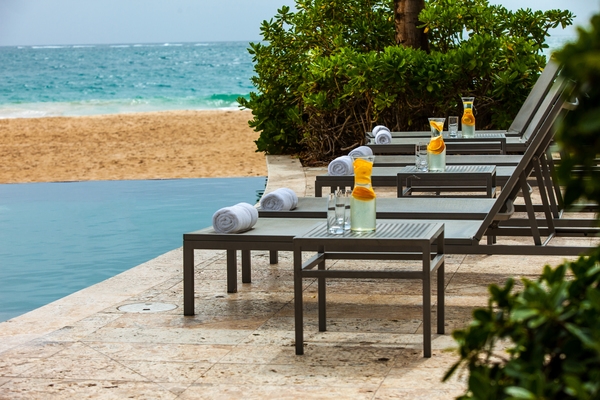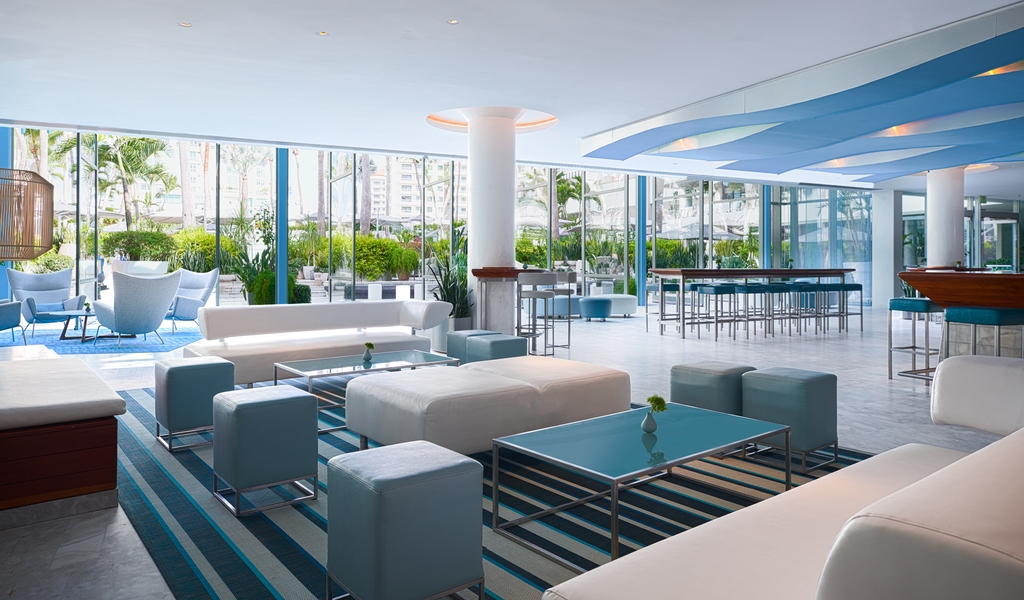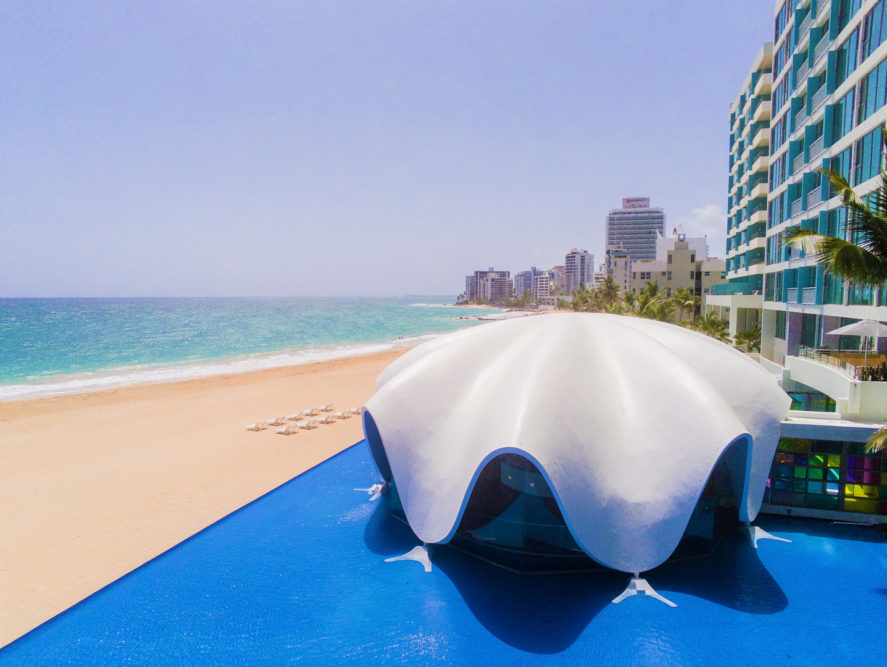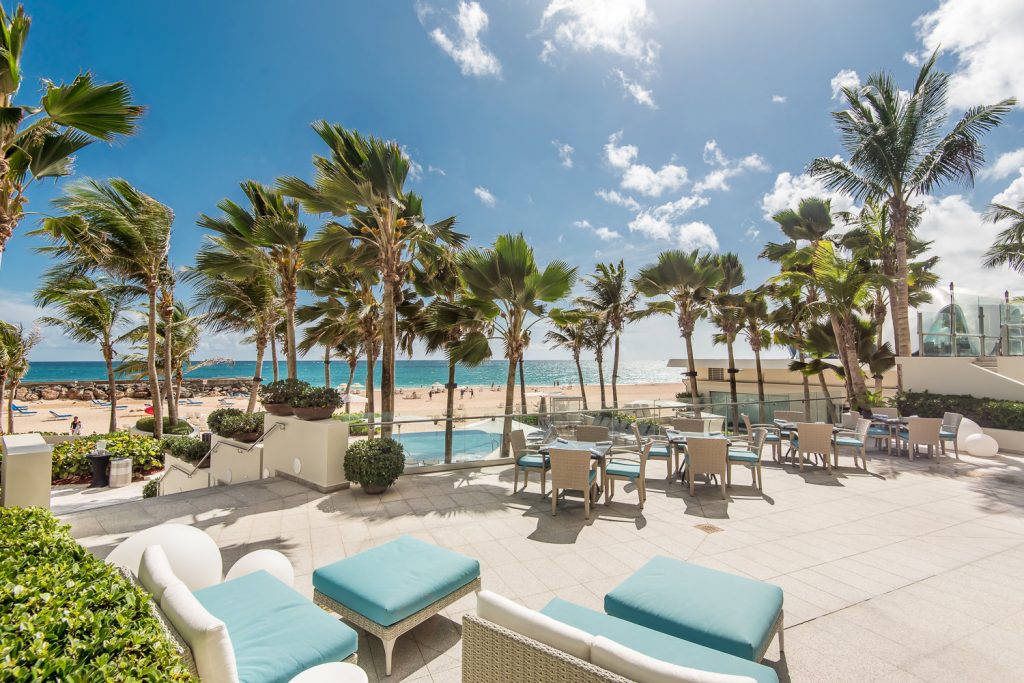 an elegant Spanish Revival-style building
Steve S.:" Laconcha is also very good. All are also quite pricey but then all of Puerto Rico is for that part. But u can also walk around old San Juan if u go a couple of days early. So that's a bonus ."
La Concha Resort is the quintessential San Juan lifestyle beach resort and a nightlife destination, epitomizing the "Latino Chic" playground. This architectural landmark is situated at a prime Caribbean beachfront in Condado and has been completely re-imagined for the 21st Century.
The Suites at La Concha are trendy havens that raise your experience to a higher plane. Featuring chic furnishings, soft, architectural lighting, and an expansive bath, some feature European-style kitchens and custom carpets.
Each of these hotel suites is a private retreat. If you're in San Juan with friends or with family, you can call the Suite Tower at La Concha your home away from home.
La Concha's Ocean Tower accommodations offer guests the coolest beachside hotel rooms and suites, right in the epicenter of San Juan's social scene. With tropical modernism, single-loaded design— with dazzling ocean views — and a list of a-must hotel amenities, guests enjoy our inviting pillow-top beds, 37" LCD flat-panel screens, walk-in, spa-style showers, and of course free Wi-Fi.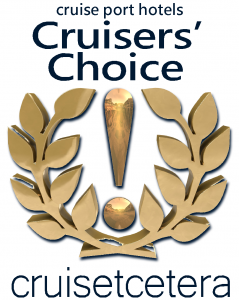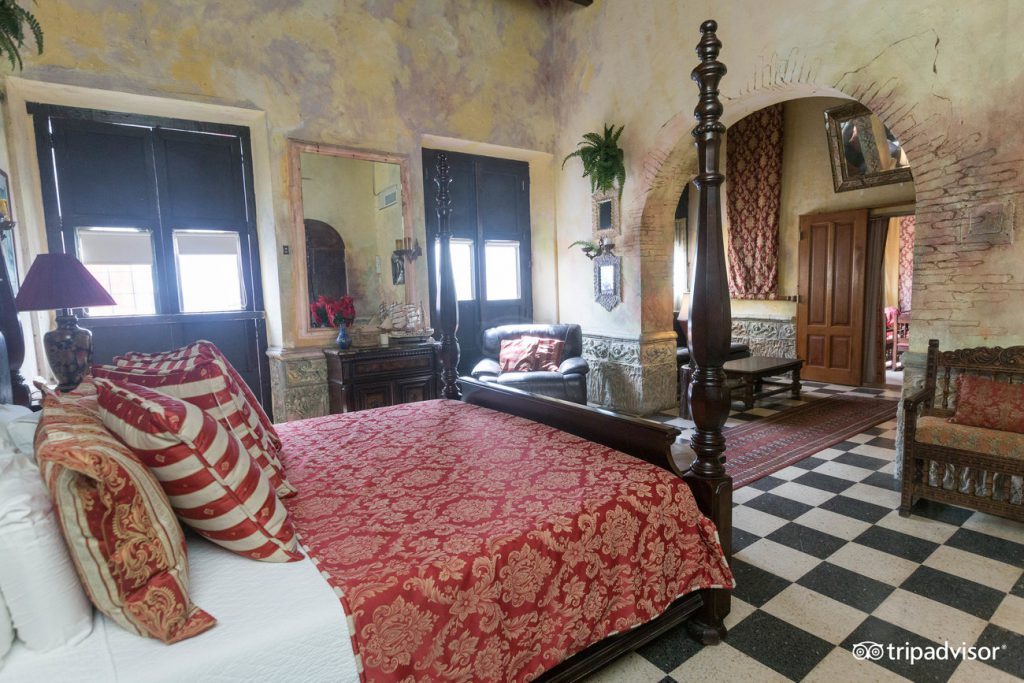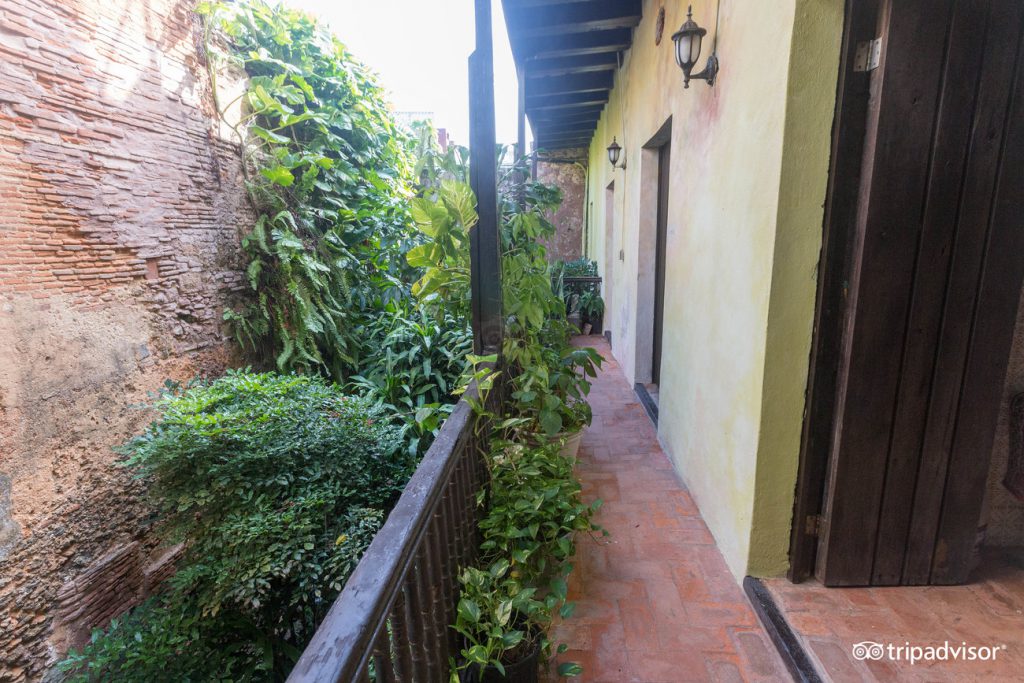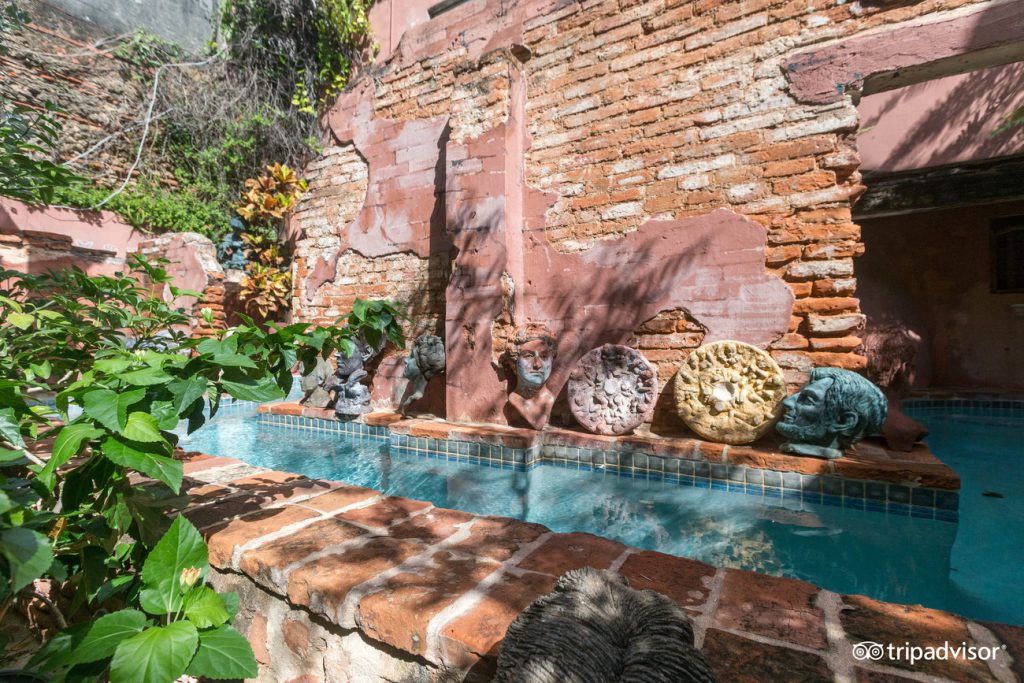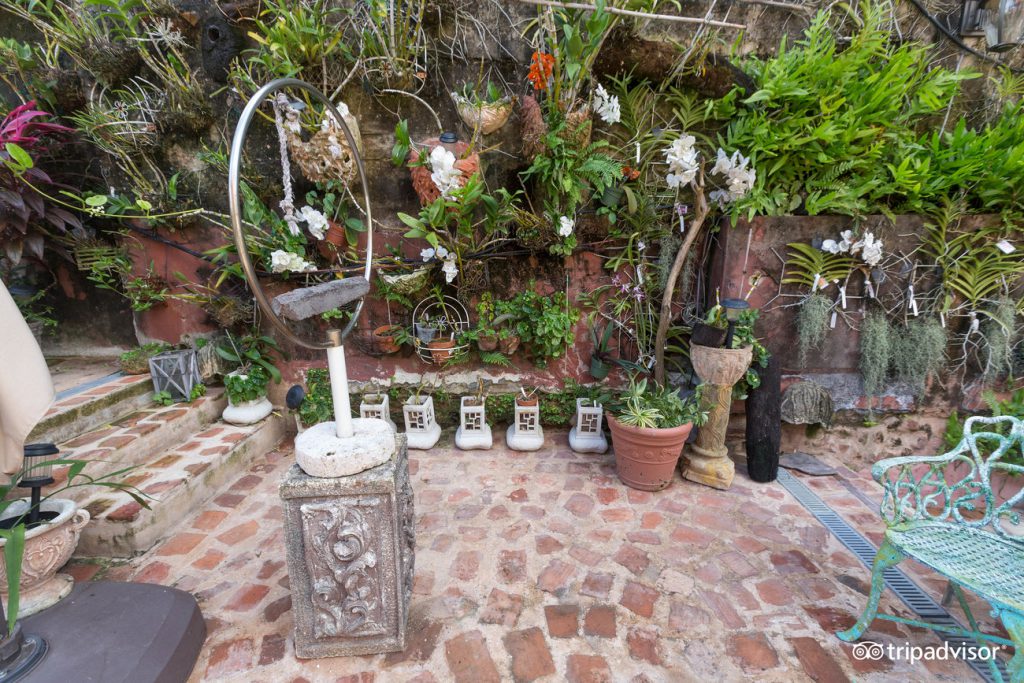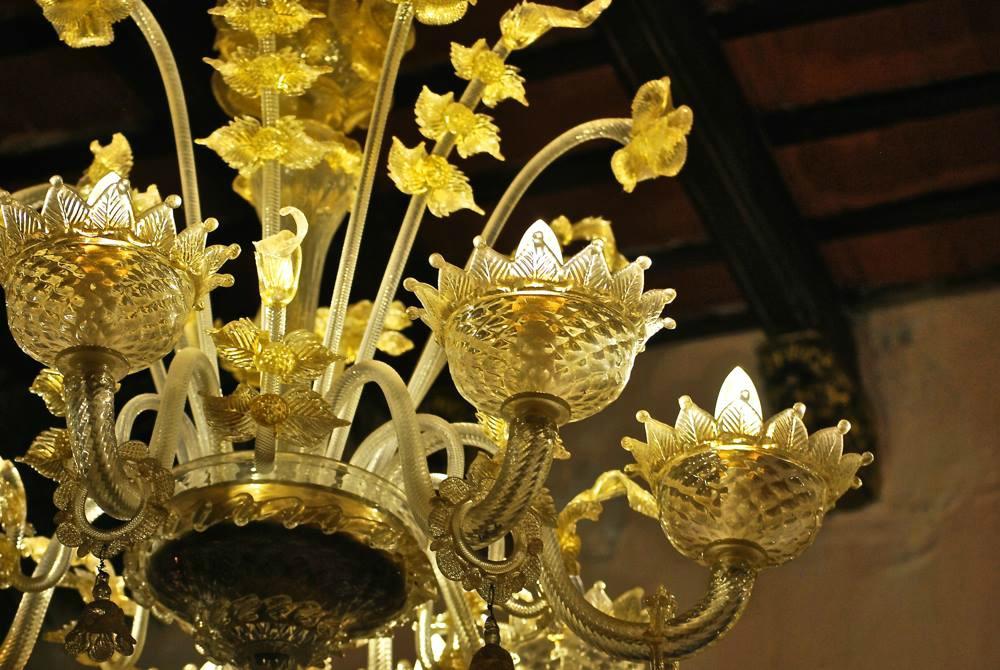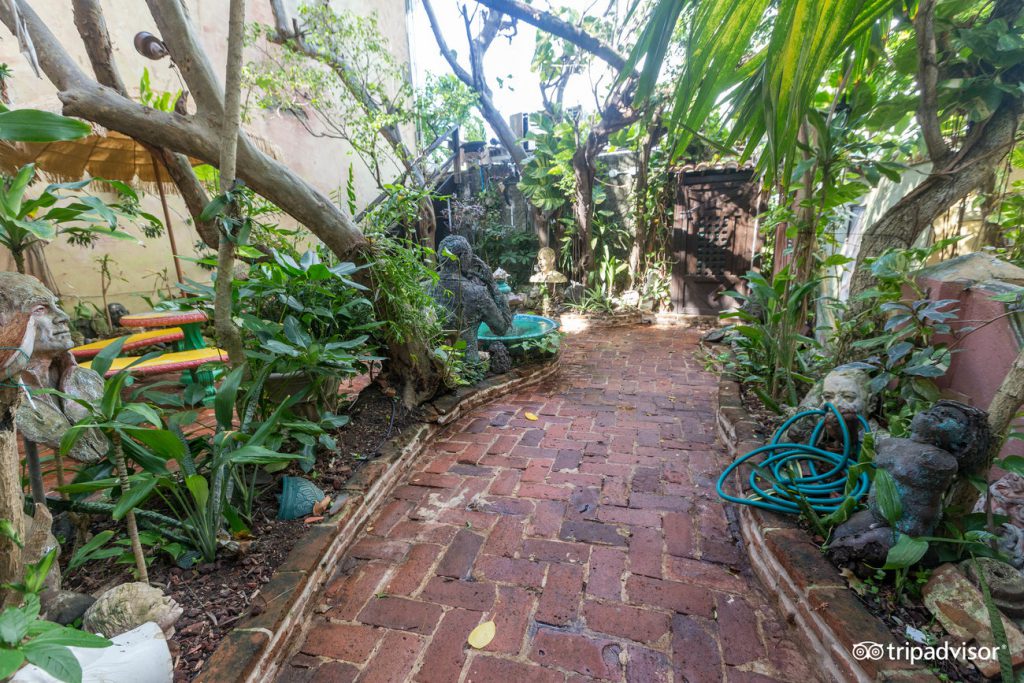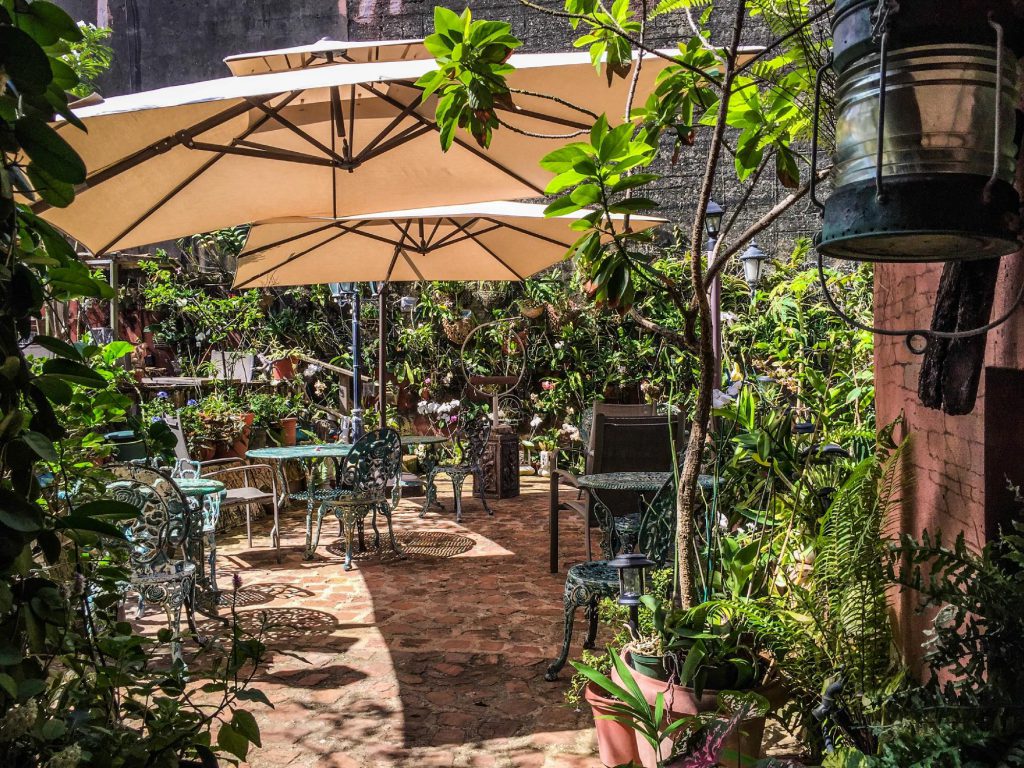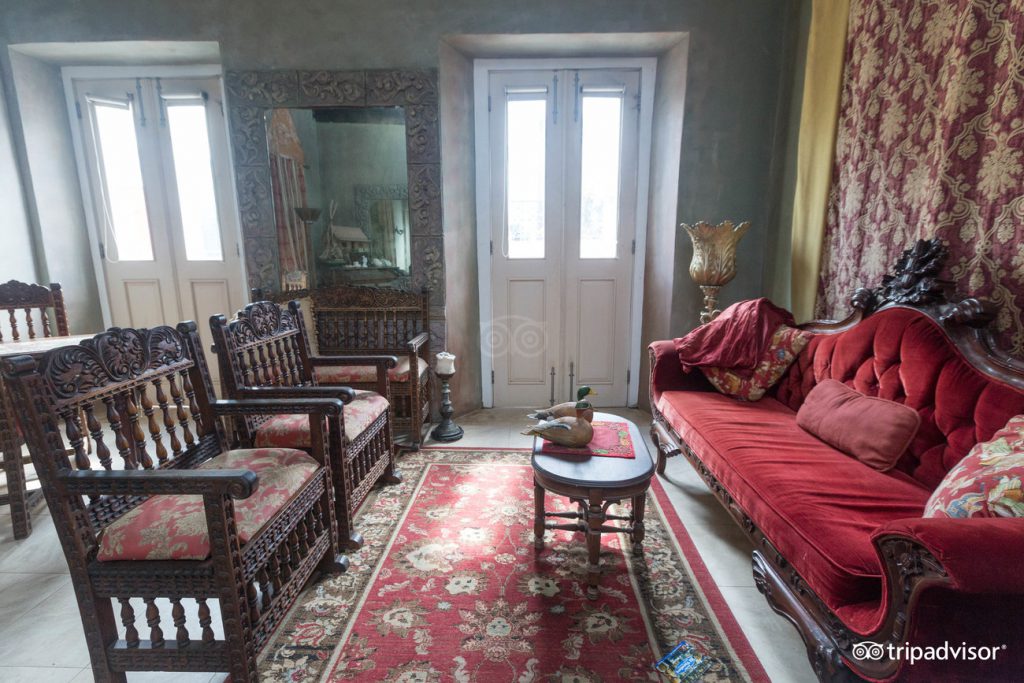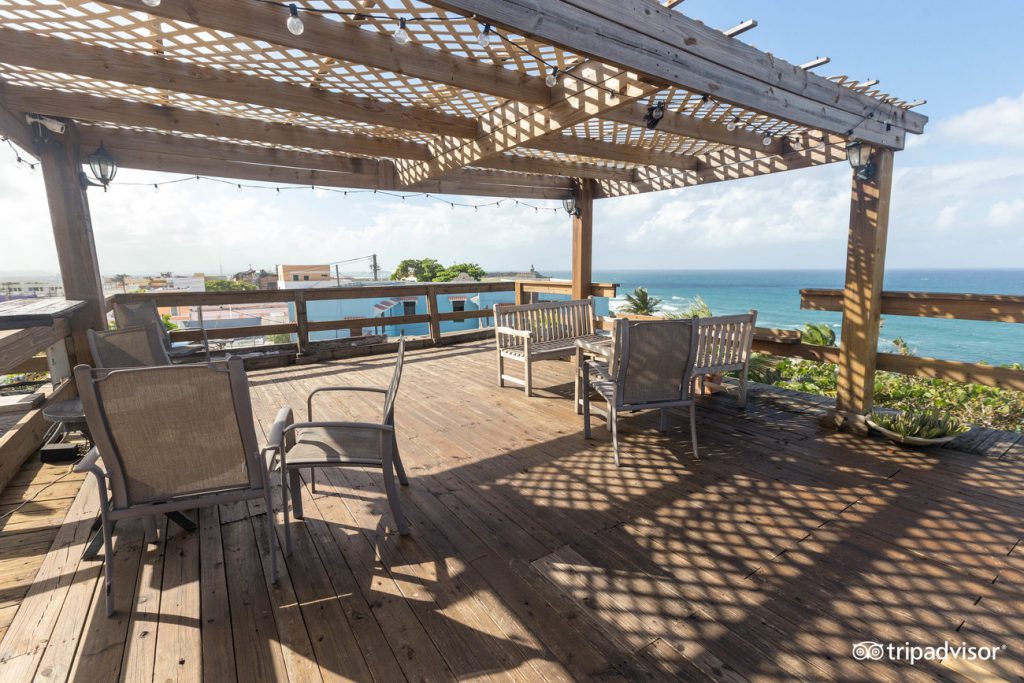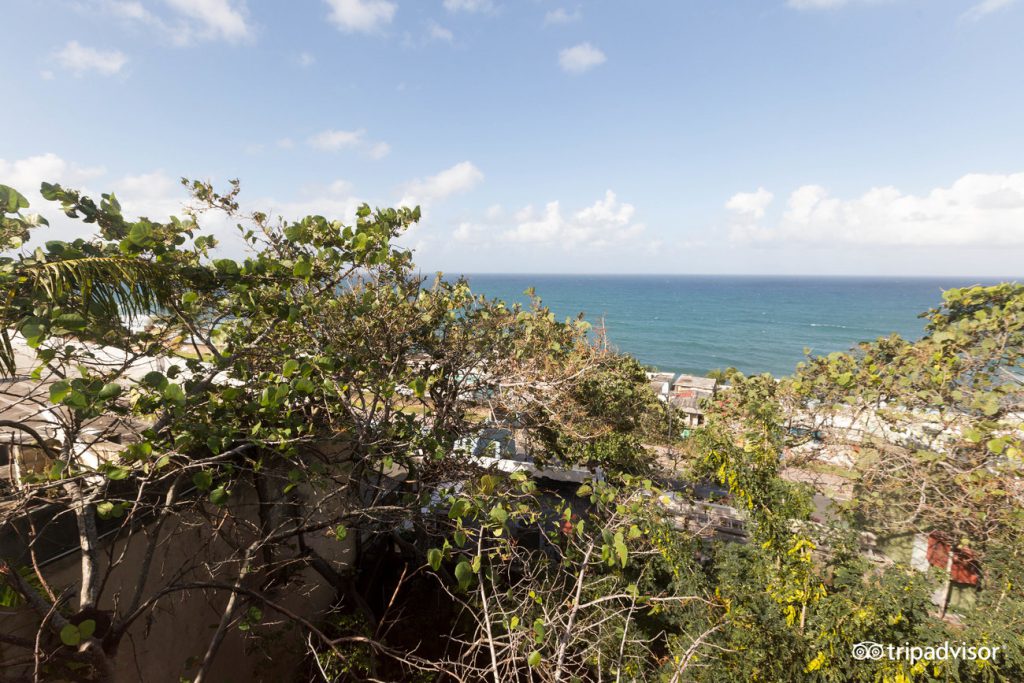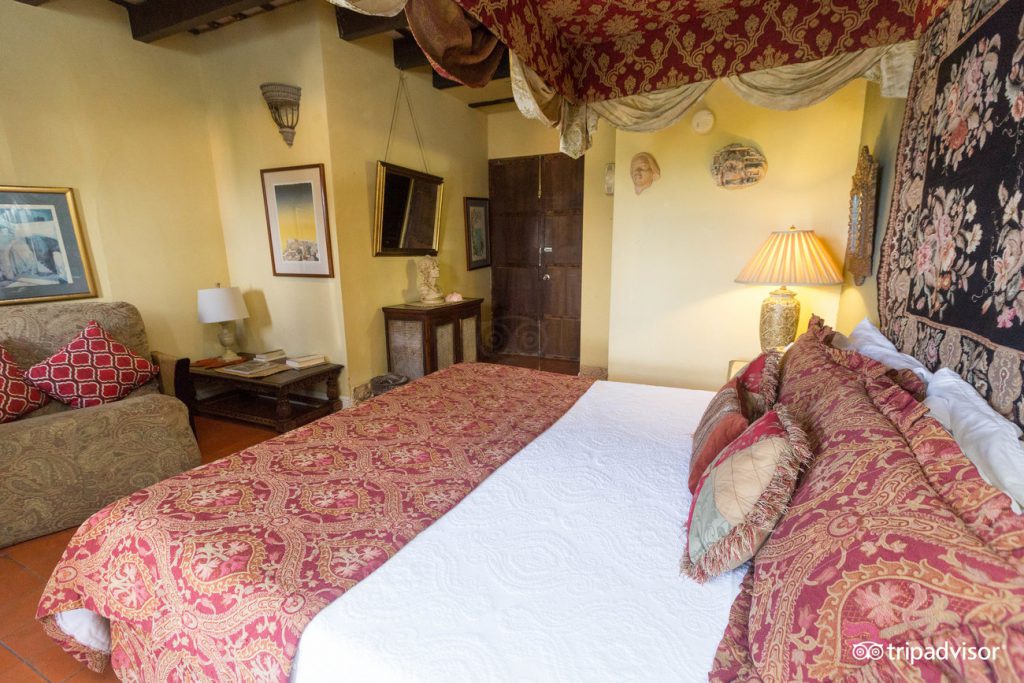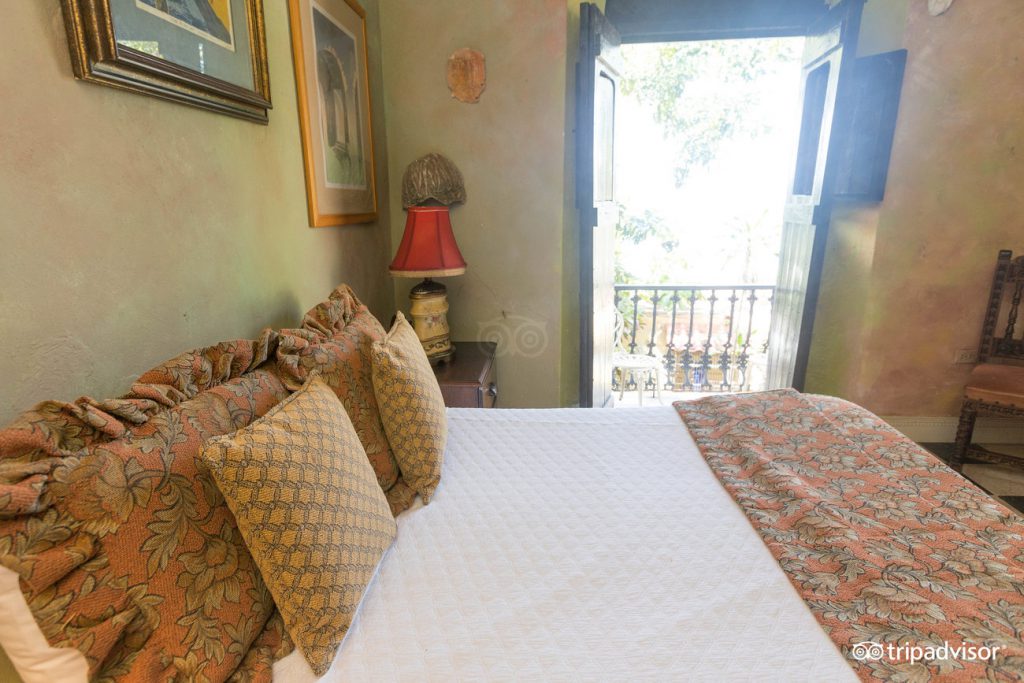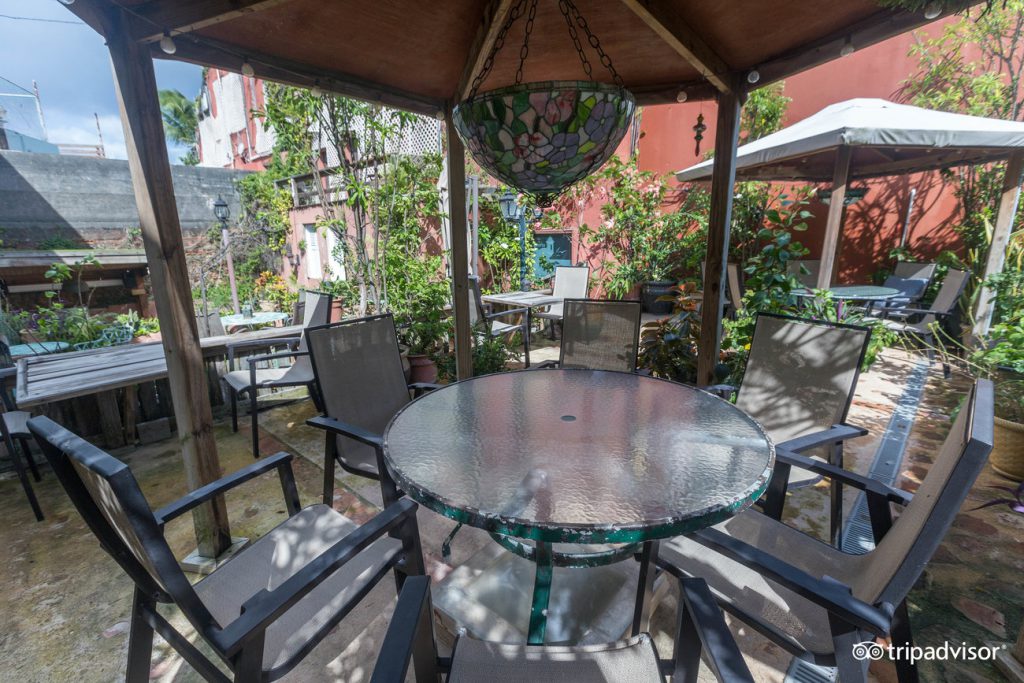 the ocean view  is breathtaking
Pedro  Juan B.:" I live in San Juan and The Gallery Inn is a nice place. An old one style like a museum. They have a pool, bar, and live piano music. Lots of birds around the hotel."
Sometimes you find a hidden treasure. And in this case a 3-star hidden gem in old town San Juan.
The Gallery Inn is a stunning twenty-three-room boutique hotel that sits high aloft the Old San Juan City's North Wall, commanding sensuous Atlantic Ocean breezes and gorgeous 360º views over the San Juan Bay and mountainous central regions of Puerto Rico.
Brick patios, antique arches, ausubo beams, and a multitude of sculptured fountains are among the Inn's many charming architectural details. Nineteen glorious gardens and five active art studios are tucked away between twenty-seven beautifully appointed guest rooms, all with Tempur-Pedic mattresses.
Rooms are artistically scattered through seven juxtaposed levels resembling more of a historic museum than a hotel. You are encouraged to explore the 17th-century mansion to find your own nook of tranquility.
Certainly not-to-be-missed, meandering through the Sunken Garden is the two-waterfall swimming pool constructed around original ancient walls and doorways that wind through its center.
The Inn's proximity to Old San Juan's historic monuments, museums, and famous eateries, combined with its North-Wall, fresh sea-breeze location, make this one of Puerto Rico's best!
There are delightfully unique four-star rooms. The scale according to your needs: from the comfortable Artisan Rooms with full beds to the masterfully appointed Suites which includes among many amenities a sweepingly commanding balcony overlooking the Atlantic Ocean.
They make every effort to ensure that your stay will exceed your expectations and as a part of that, all of the rooms are furnished with pressure-relieving Tempur-Pedic Swedish design mattresses and pillows.
Rooms are also gallery spaces. You'll find silk screens, watercolors, sculptures, and paintings all created by your hostess, Jan D'Esopo.
The Venetian-style Music Room is home to regularly scheduled world-class Chamber Music Concerts. The lofty wine deck offers a breath-taking panorama; the highest views of Old San Juan. Alamanda Gardens with its many fruit trees and night-blooming fragrant flowers offers the perfect place for quiet reflection and relaxation.
'Explore the Inn and make it up to the top of the building that overlooks the city and the ocean view because it is breathtaking. Every time you think you have found the perfect place to sit and relax you will see something else I want to explore.'
Nature was left to unfurl beautifully
When developer Laurans S. Rockefeller opened his resort in the 1950s, he took care to preserve what made the former plantation, and Puerto Rico, special. Buildings were no taller than palm trees. Nature was left to unfurl beautifully. Access to the ocean remained unobstructed. over the years, the 50-acre retreat has carried on Rockefeller's legacy of catering of those who value discretion, human connection, and tailored luxury.
Suites and Residences feature signatures tied to Puerto Rico: the ocean just outside your door; the personal attention of an Embajador; outdoor living space; an open-air shower and artwork capturing the colours of nature. The newly transformed Su Casa, built in the 1920s, offers a two-story, five-bedroom villa along the coastline.
Food creates a connection among people and with places, an appreciation for what is familiar and new. At Dorado Beach, dining is a culmination of elements, an exploration of flavours and techniques from Puerto Rico and around the world. From every table, the ocean is a constant reminder that there is always more to experience.
Nature plays a recurring role in the spa experience. An infinity pool overlooks a pineapple garden. Treatments are performed amid the treetops or in pavilions hidden off meandering paths. Body scrubs and poultices are crafted from indigenous ingredients. And apothecary-inspired interiors feature handmade illustrations of native plants.
'They've created the ambience to facilitate happiness, peace, and love. Those things, in the end, are the reason for life.'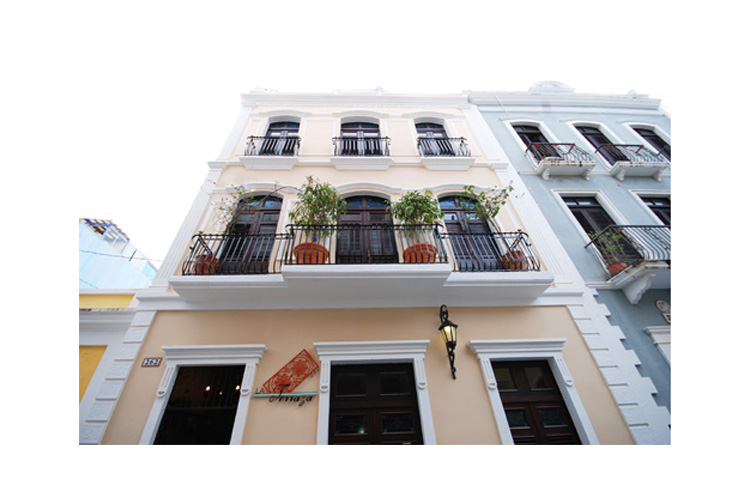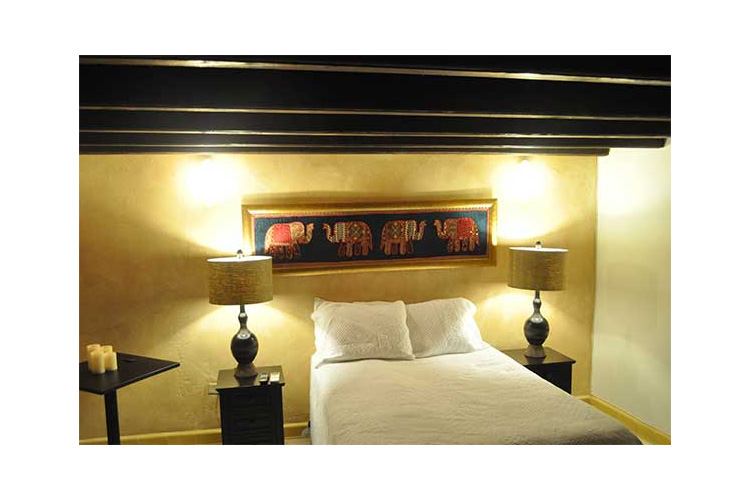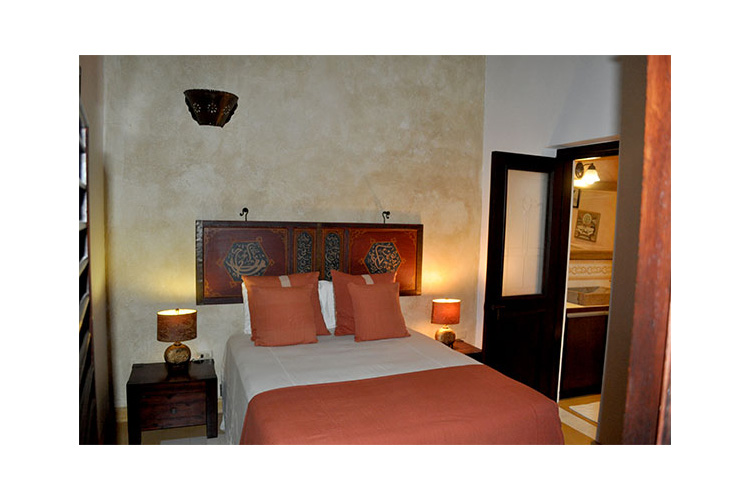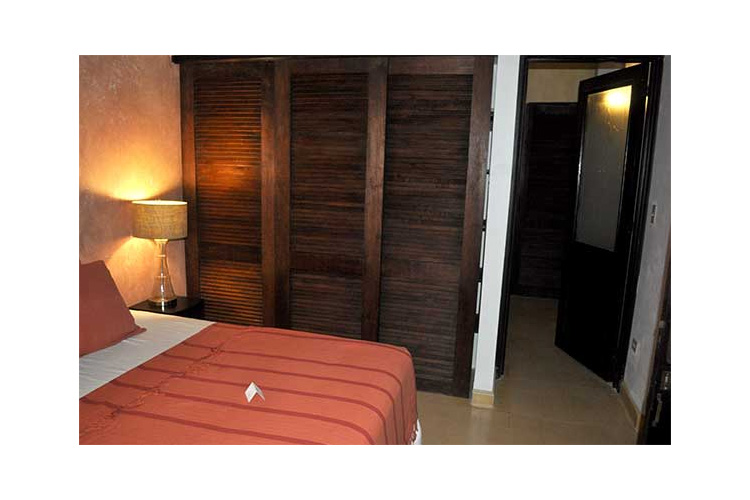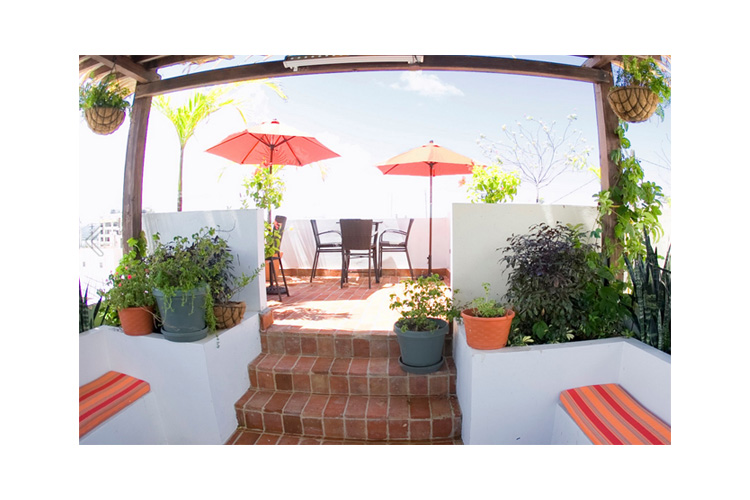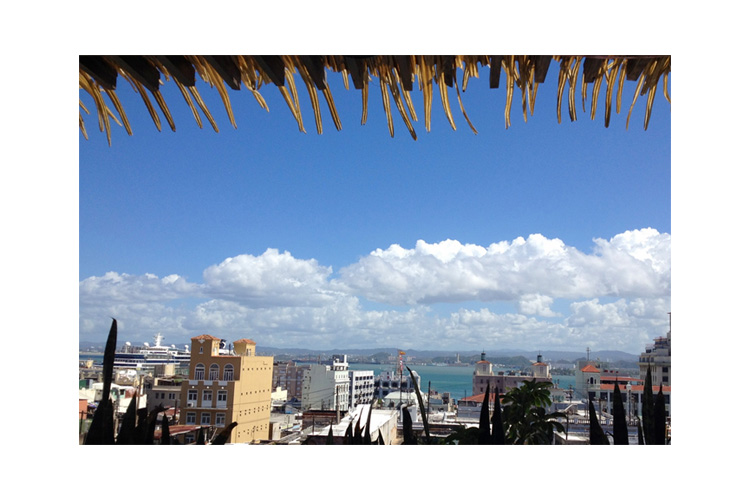 Authentic colonial
Located in the heart of Old San Juan, La Terraza de San Juan is situated in a carefully restored 19th-century Spanish colonial building. This charming boutique guest house is a short walk from the port with its cruise ship piers and ferry links, and the island's two main airports are just a few minutes' drives away. Perfect for visiting Old San Juan, La Terraza de San Juan is within easy reach of many of this historic city's most important sights and monuments, including the fortress of San Felipe del Morro, the San Juan Baptista cathedral, and the Pablo Casals Museum. After busy days sightseeing, guests will find that the neighborhood is full of delightful restaurants, cafés, and chic boutiques.
Puerto Rico is world-famous as a surfers' paradise, and there are many spectacular beaches within a short drive of the historic district, ideal for water sports enthusiasts and sun-worshippers alike. Going slightly further afield, the El Yunque National Rain Forest and the Camuy Caves are just two of this magnificent island's points of interest.
La Terraza de San Juan has five painstakingly restored rooms and suites. Authentic colonial tile floors, high wood-beamed ceilings, and antique furniture will take guests back two centuries. All rooms have en-suite bathrooms, and while the traditional colonial style has been maintained, all modern amenities are provided, including air-conditioning, plasma TVs, fully equipped kitchens, and washing/drying machines.
Suites and apartments feature fully equipped kitchens, washing machines, and dryers.
All rooms and suites and apartments offer the following: Queen-sized or twin beds furnished with premium linens, pillows, and mattresses; Free Wi-Fi (Wireless Internet Access); Air-Conditioning; Ceiling fan; Hairdryers in each bathroom; Plasma-screen TV with satellite television service, including premium channels; Quality linens including towels; Ironing board and iron.
Airport shuttle services available on request. Charges apply.
24-hour parking is available at a nearby site.
Everything about this inn suggests relaxation
San Juan's only vegetarian hotel is located in the pristine neighborhood of Ocean Park, only 200 steps from the beach. From here it is a 10-minute walk to the highly touristic area of Condado and a short 10-minute ride to the Old City or the airport.
The number one hotel in Puerto Rico features 9 rooms and 3 suites; all decorated within the unique style of its own.
The famous breakfast & brunch is served daily and sourced mostly locally. They are committed to using organic produce with a low carbon footprint and offer vegetarian, vegan, and gluten-free options. You may also choose between juice blends, homemade hemp milk, and kombucha elixirs made with all-natural ingredients. The Dreamcatcher is proud to be supporting this type of experience in which guests enjoy healthy foods as they spend some time away from home.
Dreamcatcher is the only vegetarian hotel in San Juan. You may sign up for yoga and meditation classes, take part in sightseeing tours, do paddle boarding, or opt for nature-adventure tours outside of the typical touristy options. You may also rent a bicycle and go for a ride around the neighborhood beaches or the popular Loíza Street.
Everything about this inn suggests relaxation. It smells of incense, as one can listen to the meditation music in the background and hear the flow of water from the fountain. At almost every corner of this captivating place, from guest rooms to common areas, there are dreamcatchers. These artifacts can be traced back to the native people of North America who used to make them by hand, as symbols of protection from nightmares and enablers of only beautiful dreams. And these happen to be the same positive vibes The Dreamcatcher team wants to send its guests as they walk in the main door.
There are beaches a short walk away in both directions when you leave the front gate. There are two vegetarian kitchens on the property that are available for use – they supply pots, pans, dishes, utensils. You just supply the food and prepare it yourself. There's an herb garden that you can help yourself to. There are chairs all over the gardens so you can sit outside and enjoy the sights and sounds that make Puerto Rico so exotic and beautiful.
In 2017 The Dreamcatcher was awarded Top 10 International Bed&Breakfast and it has been rated #1 hotel in Puerto Rico for four years in a row.
'An Oasis in Paradise for travelers seeking peace. This place is unlike anywhere I've ever stayed. If you're seeking an experience and something completely different that is tranquil and makes you feel in touch with nature, this is it.'
this place feels like an interior designer's dream home
Standing out from the massive resorts, this adults-only design-forward boutique hotel is located right between the Condado Lagoon and steps from the beach. Loads of city swagger, O:LV Fifty Five is a sophisticated city tower styled from the ground up by design powerhouse responsible for winning The Best Design Hotel of the World and Best New Boutique Hotel by London's Boutique Hotel Awards.
It's ultra-chic design, film noir art, and black and white marble floors define the luxuriously contemporary interiors. So yes this place feels like an interior designer's dream home.
But first things first, their Design Suite has no windows but lots of details to see. It's more spacious than a standard room and its design is above traditional. King size bed with leather and brass wall and custom furniture. Bespoke marble bathroom with his and her sink and ultra-spacious rainfall shower with jets.
The Portrait Studio has no view but lots of details to see as well. It's more spacious than a standard room and its design is above traditional. King size bed with leather and brass wall and custom furniture. Bespoke marble bathroom with his and her sink, ultra-spacious walkable shower, a luxurious bathtub, and a selection of rooms even have an insiders lounge & relaxation area.
The Panorama Suite has been designed to blend into the panorama with floor to ceiling lagoon, city and sky views at every angle. King size bed with leather and brass wall, custom cabinets, and a sofa. Bespoke marble bathroom with his and her sink, ultra-spacious shower…
So beware of what room you book.
The strikingly designed Caribbean Asian restaurant brings the spirit of Asia to the heart of Puerto Rico. It takes you into a vibrant world of fresh fusion food created by the locally famous chef, Mario Pagan. Avocado chili drops, spiced adobo kurobuta ribs, wasabi grilled cheese, and beet matcha ice cream cookies are some of the recipes inspired by the flavors of Thailand, Vietnam, Korea & Japan. Experience the passion of the chef in a lively atmosphere and a dramatic setting furnished with marble patterned floors on the first floor.
'When you look for high fashion design and modern trendy atmosphere you are in the right place here!'
when you have a special request or can not find your hotel, you want a cheaper option or you have any questions? please contact us and we will send you a new top 3 based on your choice.
by e-mail: GERT@CRUISETCETERA.COM