northern part - for other regions go to the Mediterranean chapter
Home to many of the world's greatest works of art, architecture, and gastronomy, Italy elates, inspires, and moves like no other.
Italy's fortes extend beyond its galleries, wardrobes, and dining rooms. The country is one of nature's masterpieces, with extraordinary natural diversity matched by few. From the north's icy Alps and glacial lakes to the south's fiery craters and turquoise grottoes, this is a place for doing as well as seeing. One day you're tearing down Courmayeur's powdery slopes, the next you could be galloping across the marshes of the Maremma, or diving in coral-studded Campanian waters. Not bad for a country not much bigger than Arizona.
our LXRY! hotel selection
We have some criteria before we can call a hotel a LXRY! Selection Hotel. We want to be surprised, we need luxury and hospitality at a high level, we love the quality of food and the rooms, we think the location is super important, and….we want to memorize the hotel for a lifetime! So you will not find basic chain hotels that look similar in all countries but truly found local gems that are different and memorable.
Italy - Blevio- lago di como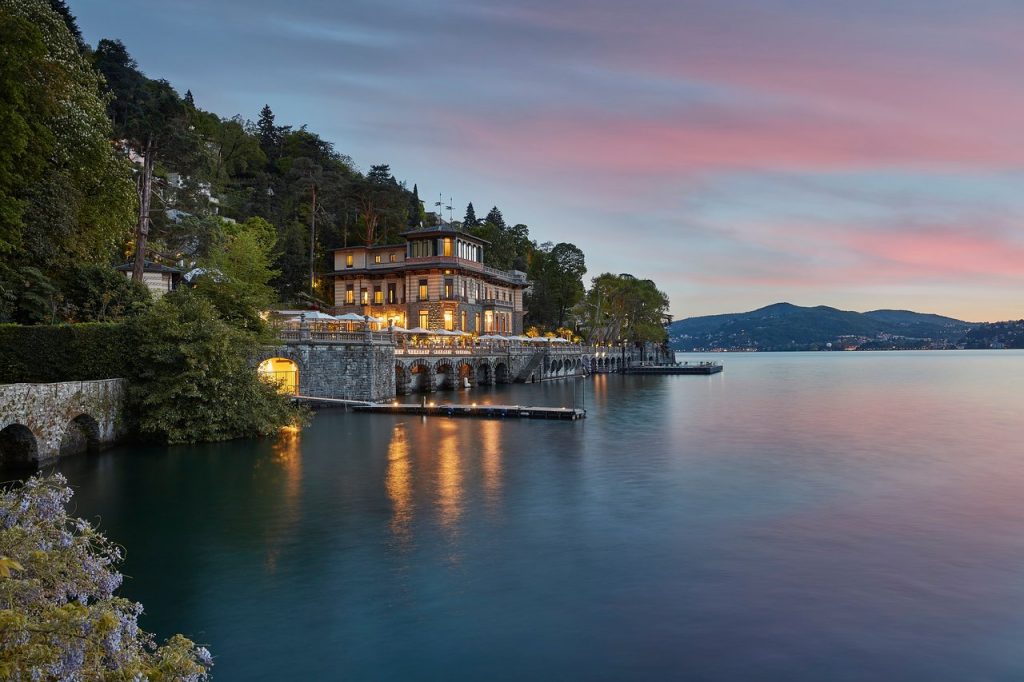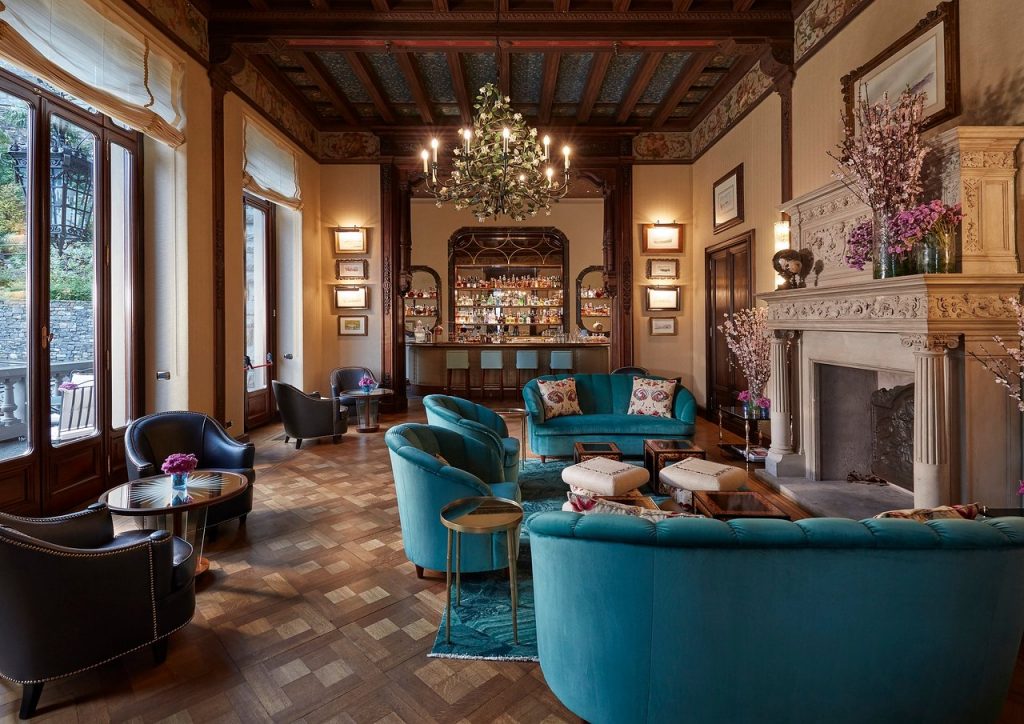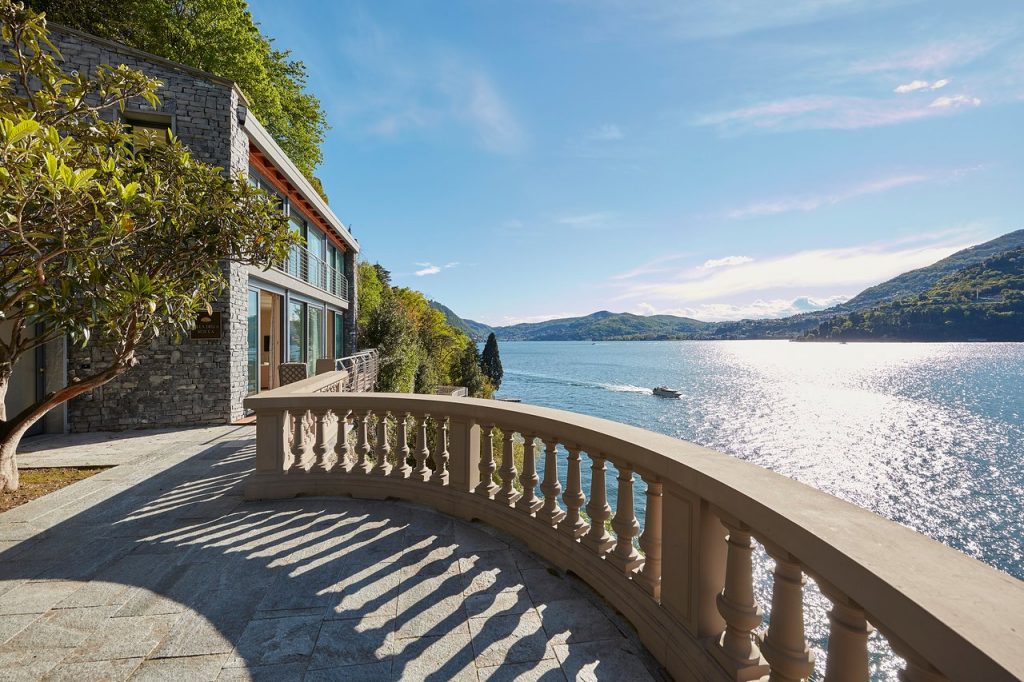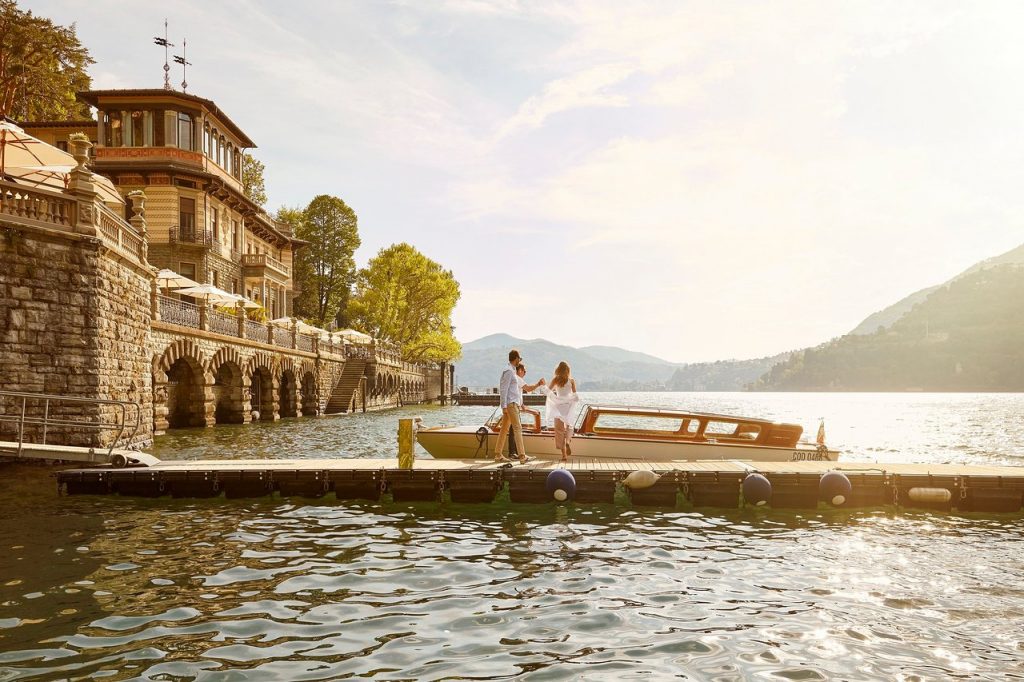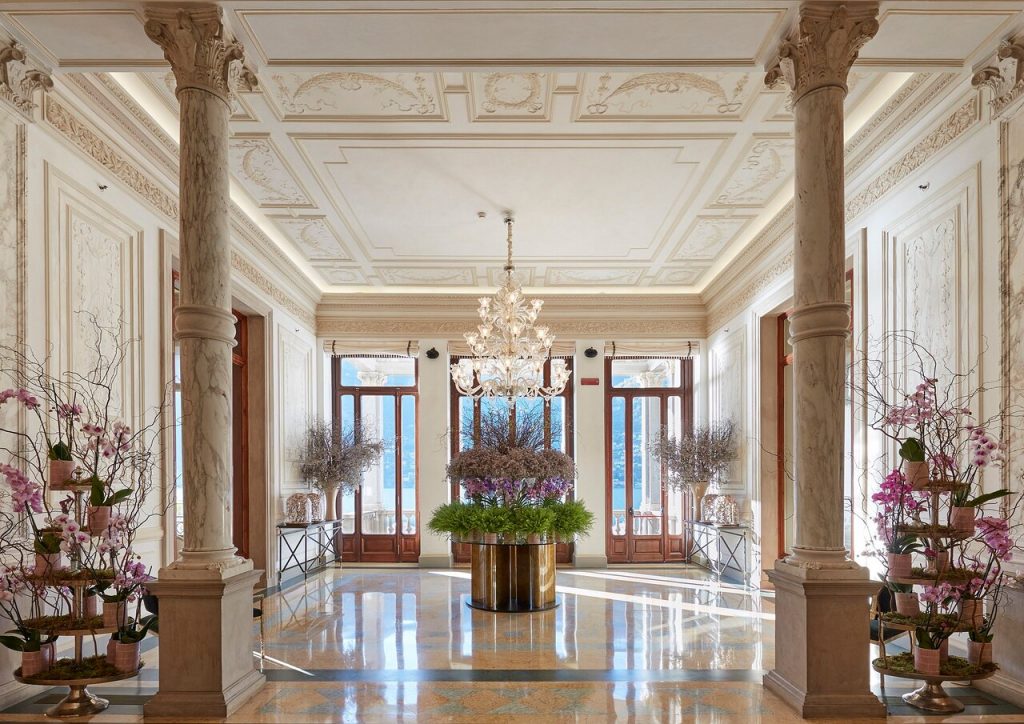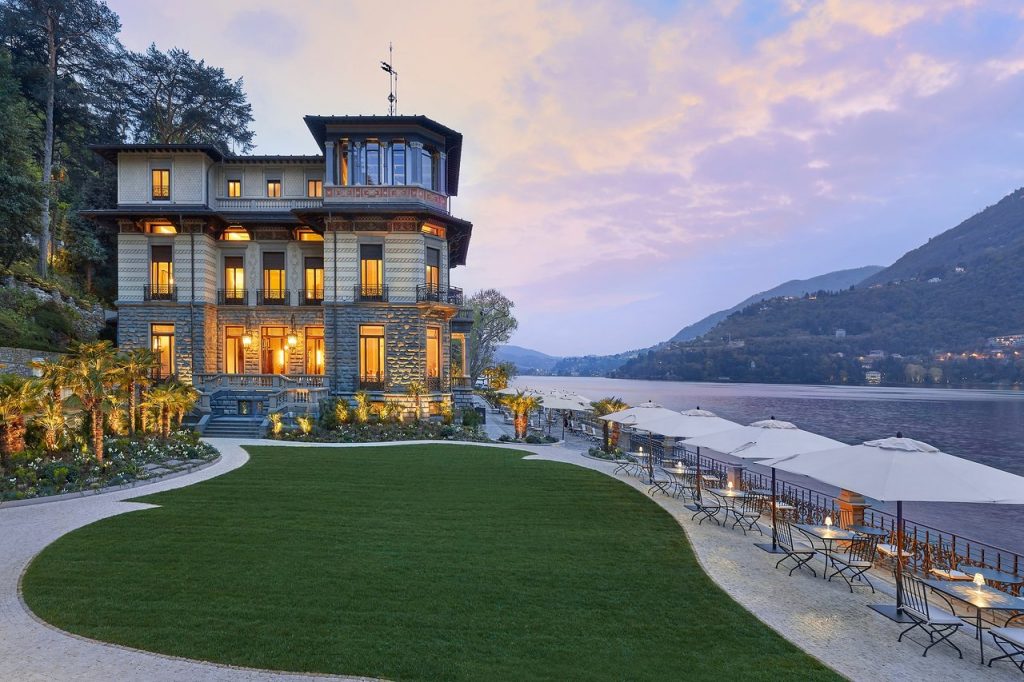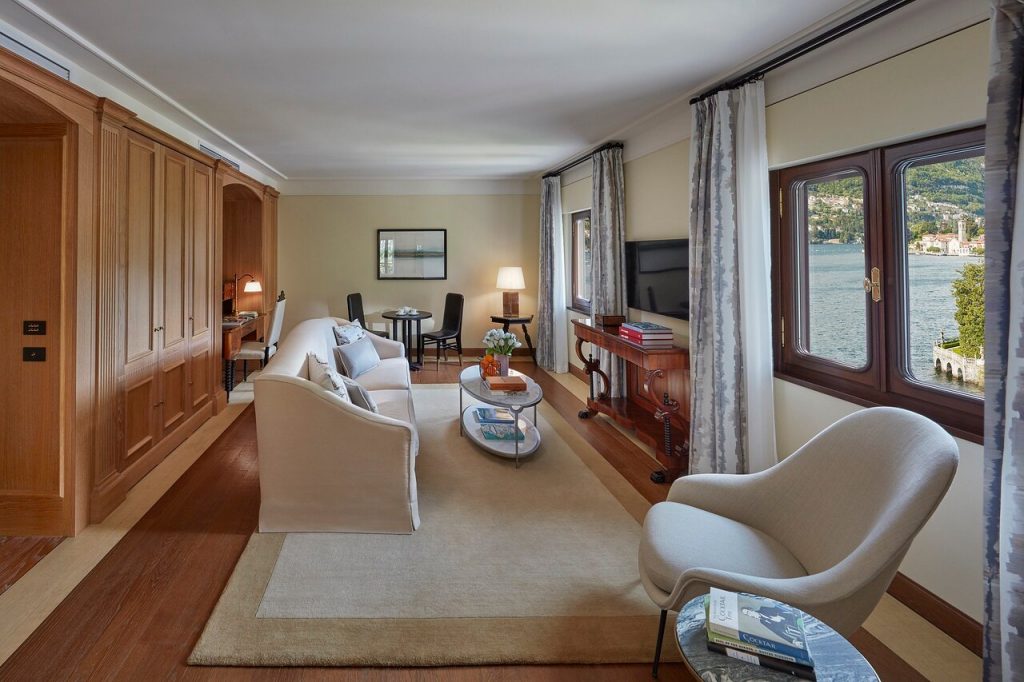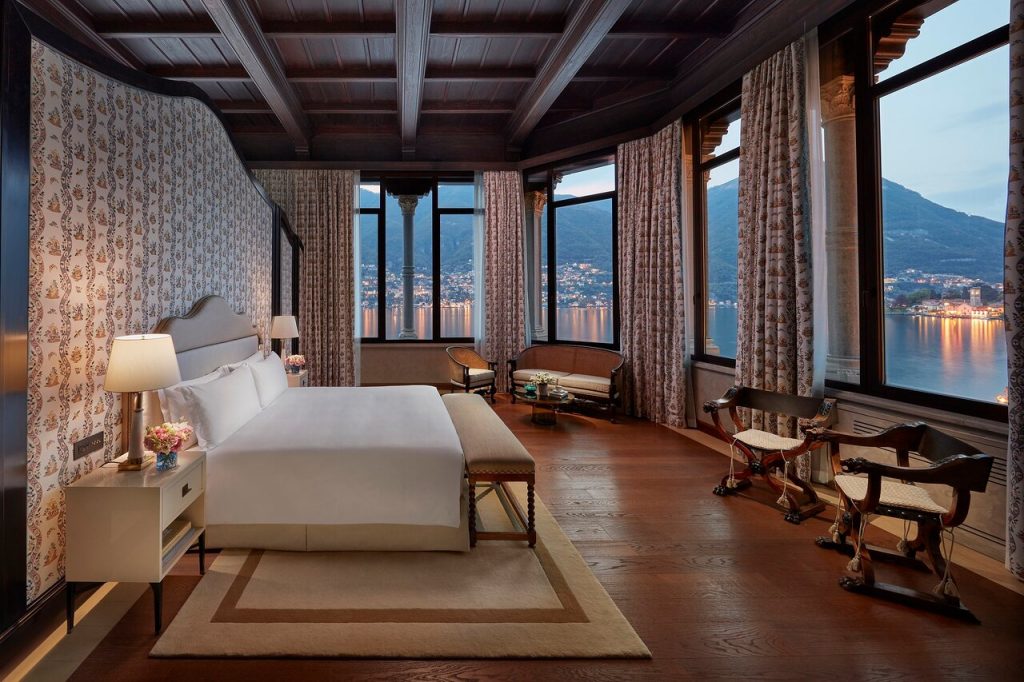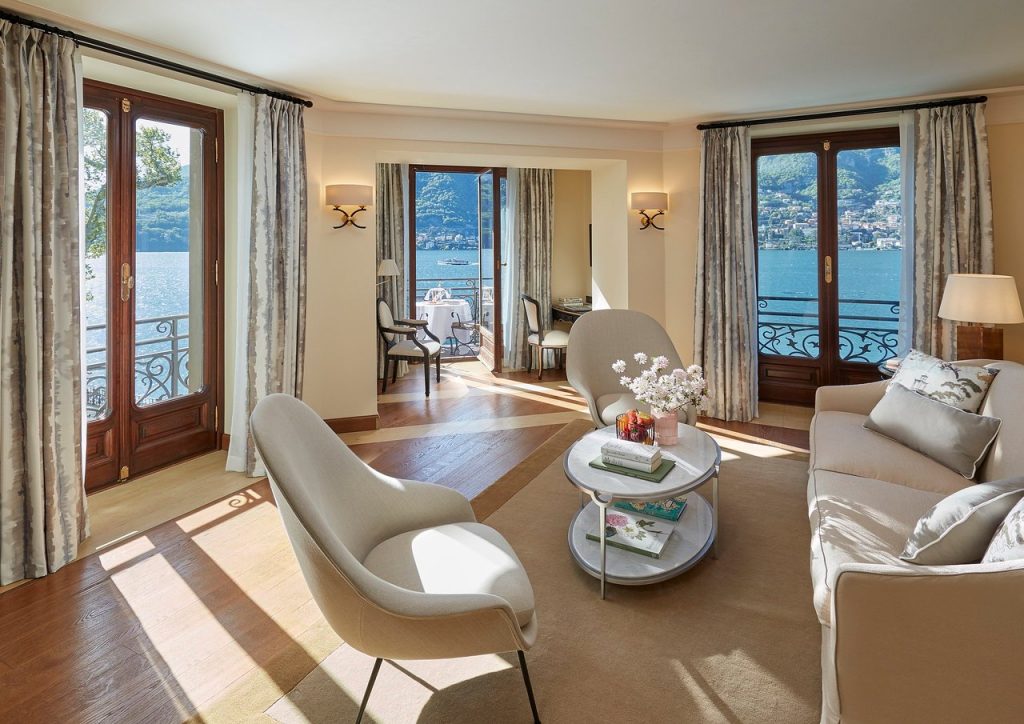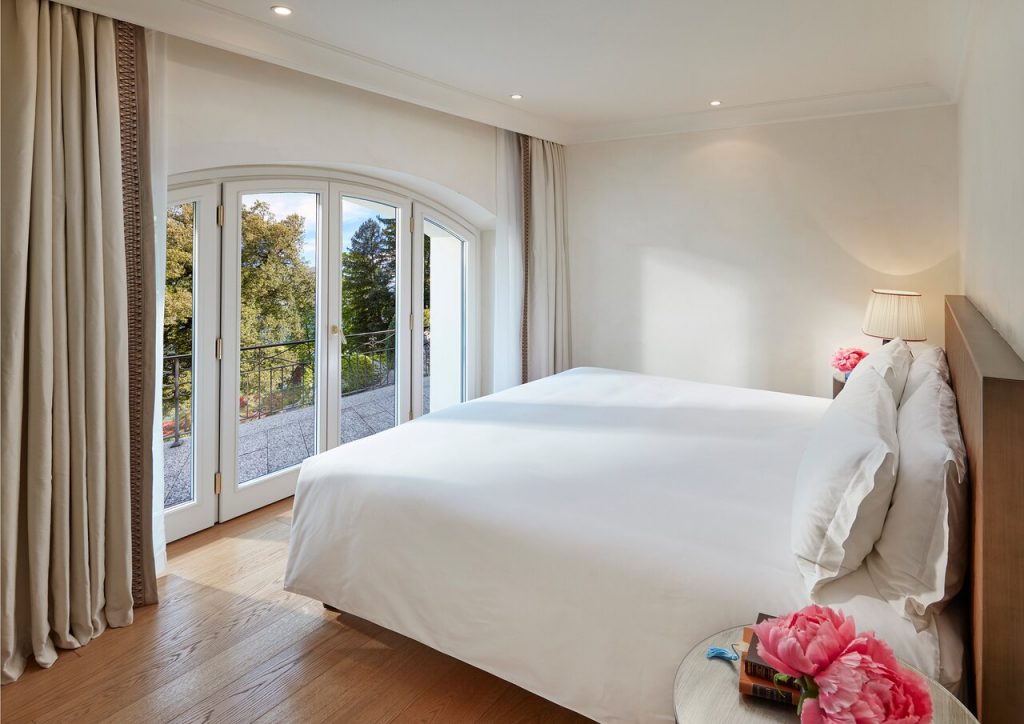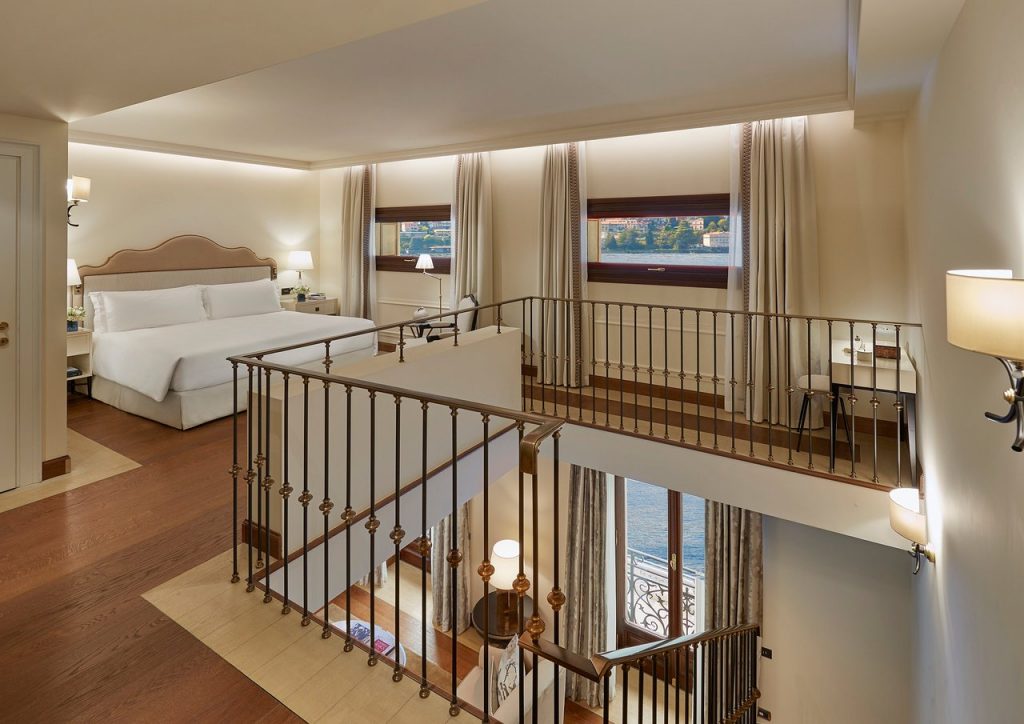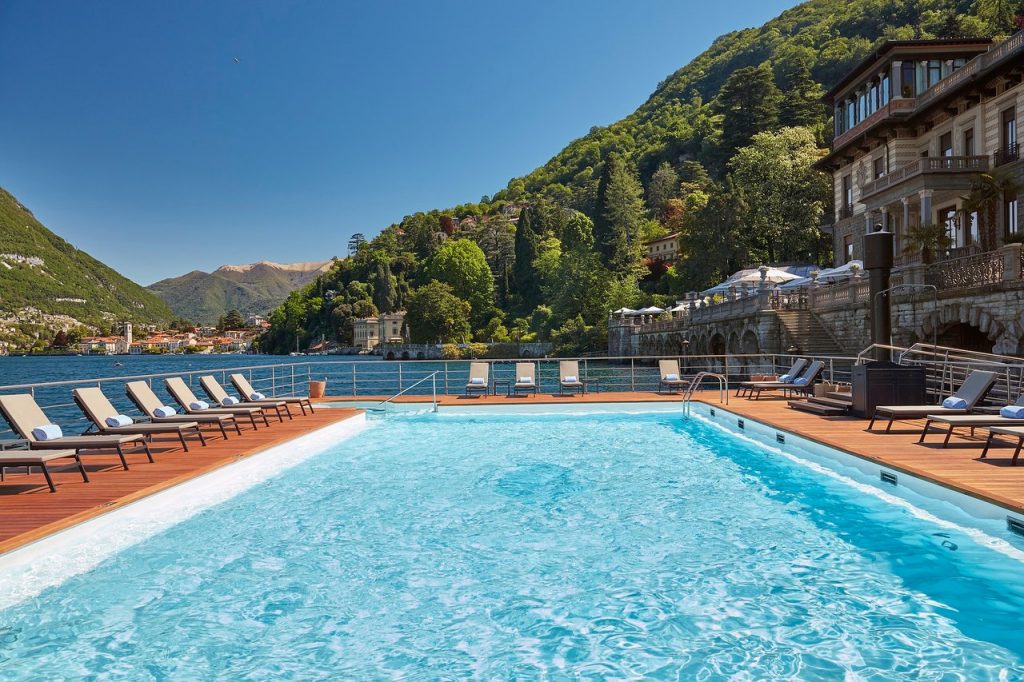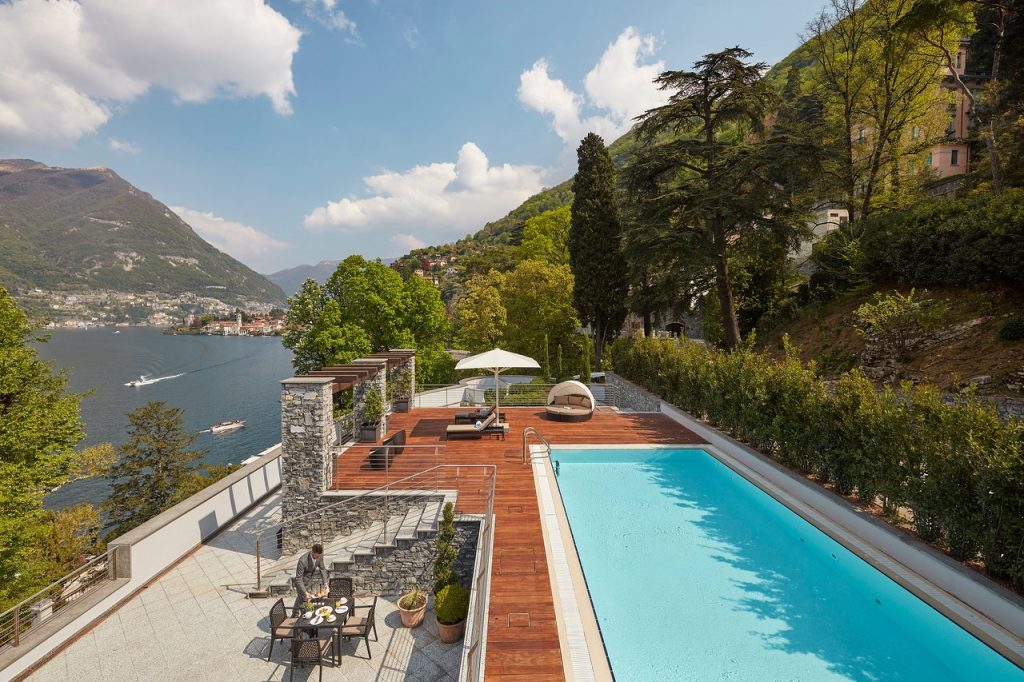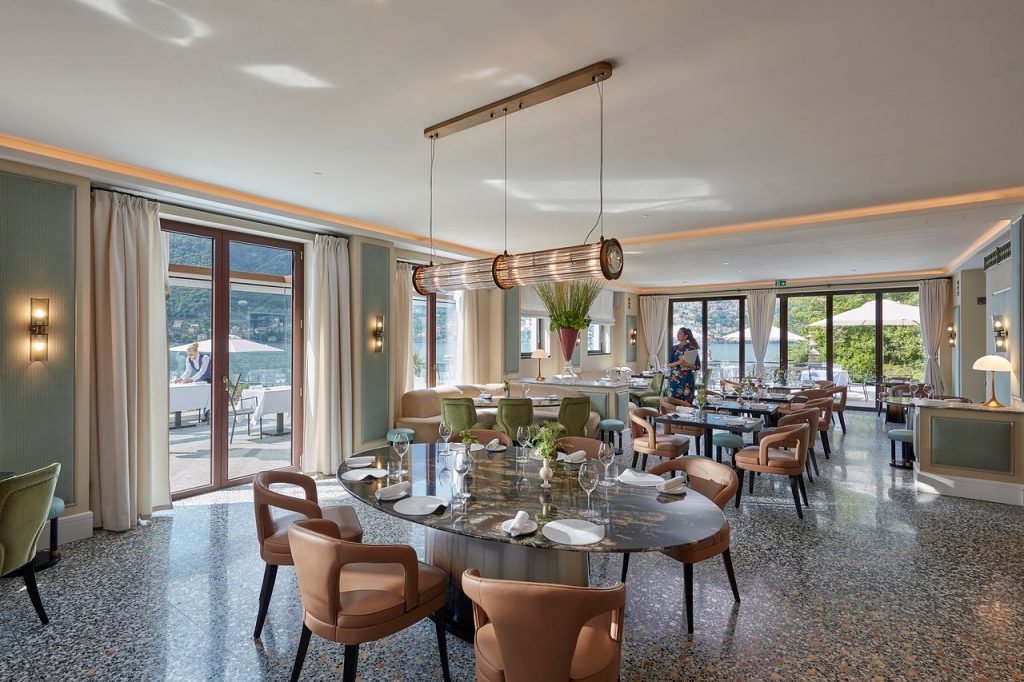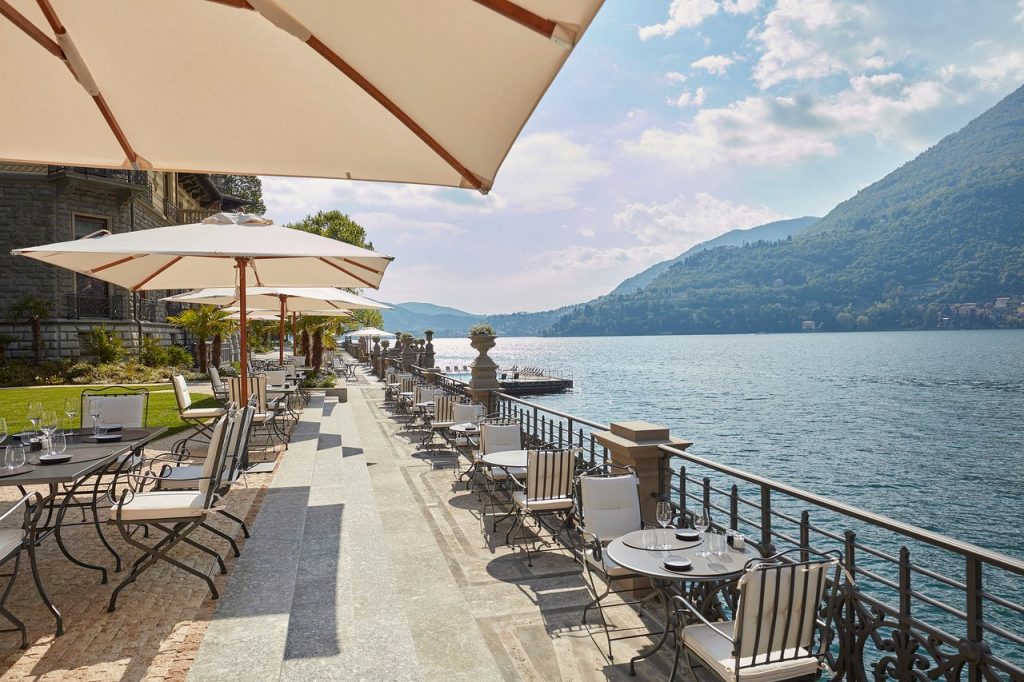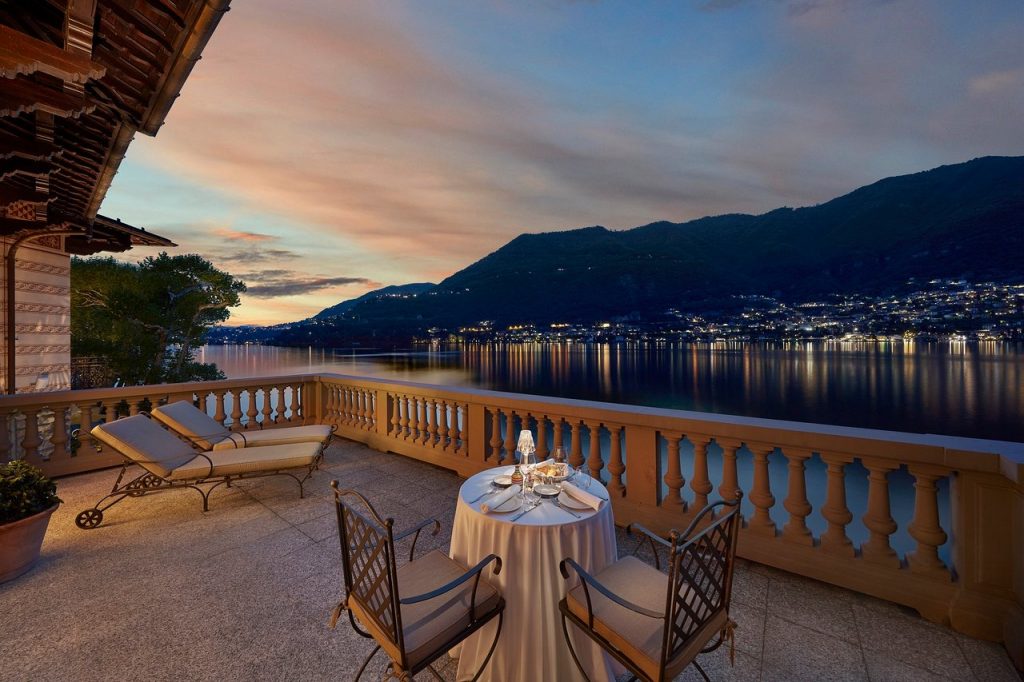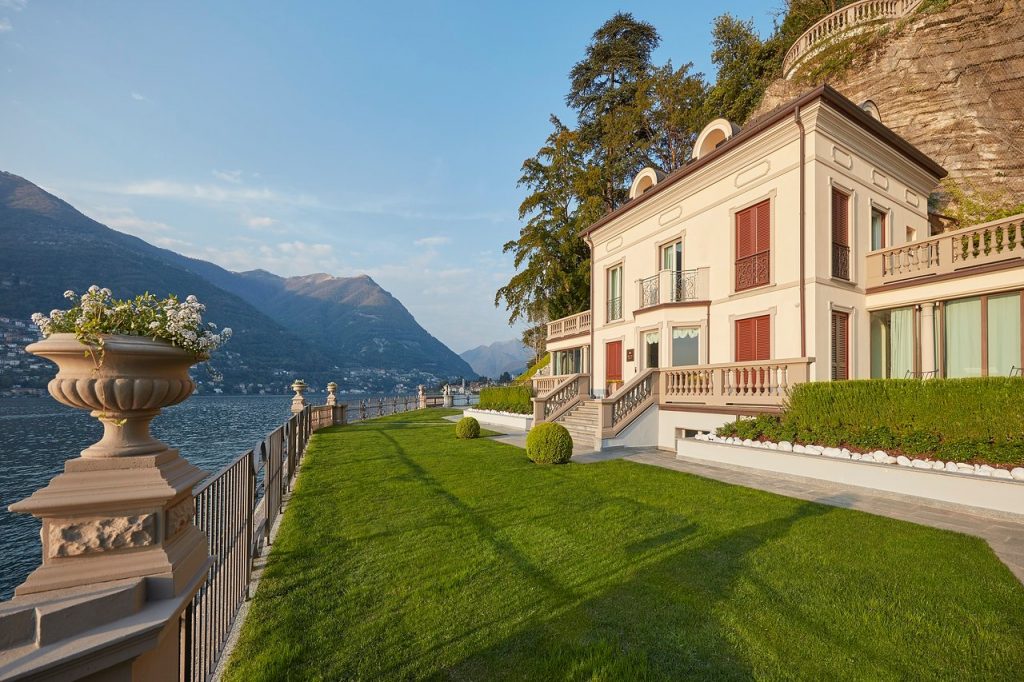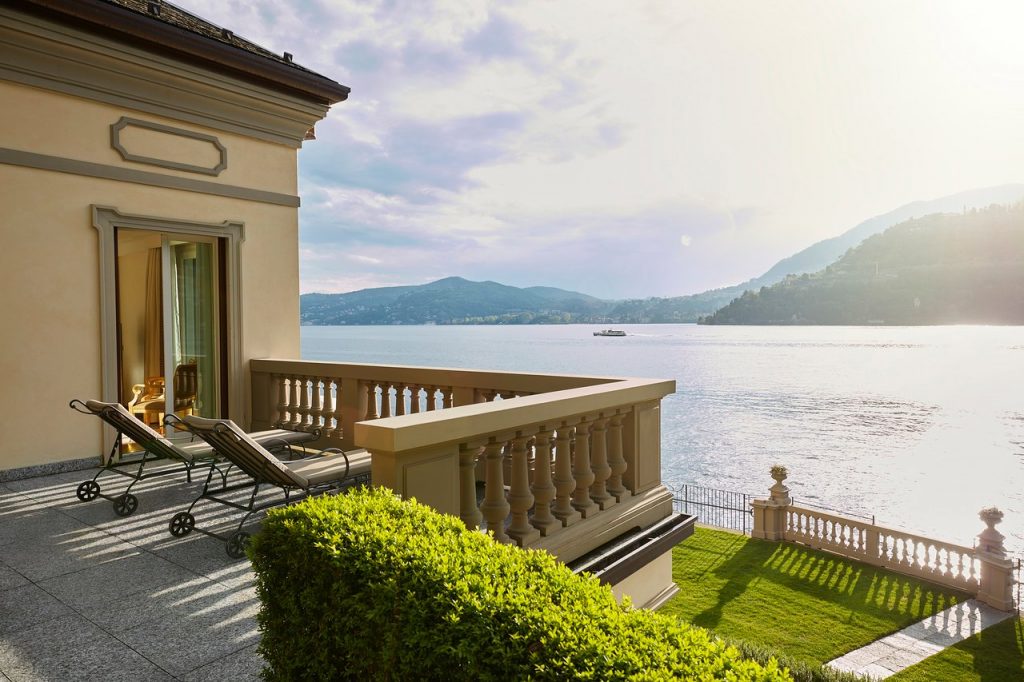 Modern design, soothing atmosphere, unbeatable scenery
Mandarin Oriental, Lago di Como is a five-star resort located in the picturesque village of Blevio, on the eastern shore of Lake Como. With elegant rooms, spacious suites, two stunning private villas, destination restaurants, and the largest spa on the lake, our resort is the perfect place for a stylish Italian break. In a private setting on the shores of the lake and within easy reach of Milan, Mandarin Oriental, Lago di Como enjoys a magical location.
Immersed in a centuries-old botanical park on the sunlit shore of Lake Como, Mandarin Oriental, Lago di Como offers 52 elegantly appointed suites, 21 guestrooms and 2 spectacular private villas. With sweeping views of Lake Como and the lush garden, and a design blending modern Italian elegance with a subtle Oriental charm, their rooms, suites and villas will take your breath away.
The Grand Hotel Tremezzo is an iconic art nouveau masterpiece sitting on the western shores of Lake Como. With views spanning the crystalline waters towards Bellagio and the Grigne mountains, we treat guests to sumptuous accommodation, three pools, a lakeside private beach, and a lavish private park, all with the warmest hospitality all'italiana.
Relive the glory years of the Belle Époque inside this historic Palace.
Standing tall on the shores of the lake, the art nouveau façade hides magnificent halls, elegant dining rooms, and a grand staircase. All done up in plush period décor – with the modern luxuries you'd expect from the most comfortable of homes, of course – to take you back to those marvelous years of excessive joy and treat you to an unforgettable vacation.
As a family-run hotel, the Palace is their– and now your – home. They have thought very carefully about the details, big and small, to make you feel truly comfortable. Just settle in and start living the Belle Époque dream.
Italy - Dolomity - Ortisei BZ
Under the spell of the mountains – Holidays in the Dolomites: Pure light-heartedness
Between majestic peaks and lush vegetation, the ADLER spa resort Dolomiti nestles picturesquely into its surroundings.
But it is not only its location in the Val Gardena holiday region – which has always drawn nature lovers – that makes it an extraordinary place of relaxation and power. It is also the expansive spa area and the feel-good ambiance that give you exactly what you need to lead you back to lightness during your time-out. 
Simple elegance between tradition and modernity, warm colors, and indigenous wood create a cozy atmosphere. 
Italy - Vermiglio -Dolomites
At the top of the mountain, unique experiences
44 different rooms with one thing in common: the panoramic view
Follow the body language, listen to yourself and fill up with new emotions.
The Restaurant
A cuisine that combines the flavor of tradition with the original taste of innovation, delighting you with traditional dishes created with local products at km 0.
The rich breakfast buffet leaves all our guests speechless.
Start the day in the best way, to delight your palate: fresh bread, Malga butter, and our beloved homemade jams.
Freshly made crepes, waffles, and egg dishes, not to mention the variety of fresh juices, smoothies, aromatic teas, and teas.
290 kilometers of downhill slopes, 115 lifts; a skiable surface of over one million square meters thanks also to artificial snow. Numerous ski instructors, both for those approaching skiing for the first time, or for those who, already experienced, want to perfect the technique.
Four ski resorts, Folgarida, Marilleva, Peio, and Passo Tonale to meet the needs of the most demanding skiers. These are the numbers of the Val di Sole winter offer.
For those who do not go downhill skiing, we have cross-country skiing, itineraries for ski mountaineering, skating rinks, and other attractions for an active holiday.
Also watch the inspiring video of this hotel in wintertime at https://youtu.be/uQQUwxxr9q8
EXPERIENCE LUXURY WITH NO LIMITS
Looking for a resort in the Monterosa ski area? Nature provides the stunning backdrop to CampZero's unique design. Discover this pioneering Active Luxury Resort in Champoluc dedicated to people who are passionate about the great outdoors. Constructed with natural elements and meticulous attention to detail, CampZero is a place where nature, sport, and technology meet, offering original, one-of-a-kind experiences.
CampZero offers a helicopter transportation service that will allow you to access, quickly and exclusively, to the most sensational snow sports and activities. Or you can choose a personalized transportation option to the main Turin, Milan, and Geneva airports.
The internal climbing wall is a one-of-a-kind architectural structure, made entirely of concrete. It was designed with the help of local mountain guides and engineered for thrill-seekers, rock-climbing enthusiasts, and anyone ready to try something new.
Sit back and relax in the wooden hot tubs or in the wood-fired sauna with a magnificent view of the surrounding mountains. Treat yourself to a special message in the new massage cabin with a view on the parc!
Italy - South Tyrol - Valles
A Design Hotel at one with nature 
A place to retreat but also to experience, to lift off and rise above … at 1,354 above sea level on the sunshine plateau of Vals, near Meransen in South Tyrol and right next to the ski lift of the Alpine Gitschberg Jochtal. And most of all, the SILENA is a hotel for the soul. On the 26th of December 2017, they opened this new spa hotel as a 4-star superior concept with suites, literature rooms, and double rooms with the SILENA SPA, an Outdoor Pool, our Sein Garden, and our Tea Library.
The idea for the SILENA did not just fall from the sky. We literally discovered it for ourselves whilst on our travels. We realized what we wanted for holidays, here at the heart of the Alpine region Gitschberg: the secrets of wellbeing from South East Asia. This wellness concept is holistic, the interior design is inspired by the Feng Shui concept. With the focus on the essential combined with materials and decoration elements of nature, our design hotel brings you the full features of the upland moor landscapes. "Gardens under glass", four-poster beds, and huge roof windows with sky views all contribute to your feeling of wellbeing.
Enjoy all the benefits of your mountain holiday in Vals/Meransen. Discover the mountains with your personal trainer Simon or get new ideas from a reading session with Magdalena. Find new inspiration in our natural cuisine or just find your favorite place for a poolside picnic. Every day you can find new impulses in yoga, Qi Gong, "breath walking" or guided meditation.
Plan your vacation days exactly according to your wishes. Yin and Yang in perfect balance.
Italy - Cortina d'Ampezzo
The Iconic Jewel of the Italian Dolomites
by Marriott
Seasonal openings: summer 2021, 23 June – 10 October; winter 2021/22, 18 December – 28 March.
Originally inspired by the Art Nouveau movement that characterizes its architecture, Cristallo, A Luxury Collection Resort & Spa is the first Mountain Resort belonging to The Luxury Collection. Nestled within the soaring peaks of the dramatic Dolomites range, reminiscent of a jeweled coronet and declared Unesco World Heritage, the resort is surrounded by alpine valleys and offers a venerable array of pastimes through its seamless adaptation between winter and summer seasons. A notable rendezvous for Italian high society, Cristallo's alluring service, and enchanting cultural heritage have endured for over a century.
Levels of comfort and courtesy convey the hotel's innate gracious Italian hospitality that filters through every aspect of its legacy.
The luxurious hotel rooms and suites have an amazing view that captures the destination key landscape: the Dolomites (UNESCO World Heritage Site).
Each one of the restaurants is masterfully orchestrated by our skillful Executive Chef, Marco Pinelli, who perfectly matches his creativity with endless research for high quality.