Please note we split France into two parts: The Mediterranean part is found in the chapter Mediterranean. This page shows the rest!
In spite of everything, France remains the world's number one tourist destination, and by and large, it remains one of the safer places in the world to visit. it's not hard to understand why. France has it all – or more or less. It has tourist sights for all tastes; it has some of the greatest beaches in Europe, as well as the highest mountains and the finest historic monuments, the most beautiful cities, the most idyllic countryside, the most magnificent castles, the finest rivers, and plenty more, not to mention some of the best restaurants and the finest wines and more hotels than any other country in Europe.
our LXRY! hotel selection
We have some criteria before we can call a hotel a LXRY! Selection Hotel. We want to be surprised, we need luxury and hospitality at a high level, we love the quality of food and the rooms, we think the location is super important, and….we want to memorize the hotel for a lifetime! So you will not find basic chain hotels that look similar in all countries but truly found local gems that are different and memorable.
A breathtaking luxury hotel
Surrounded by the extraordinary boutiques of rue Saint-Honoré and just steps from Place Vendôme lies the city's most vibrant hotel. Inspired by fashion and artistic creativity, Mandarin Oriental, Paris fuses contemporary French elegance with legendary service to celebrate the Paris of today – and tomorrow.
A breathtaking luxury hotel in the city's fashionable 1st Arrondissement, Mandarin Oriental, Paris offers a fabulous location, acclaimed gourmet dining, and one of the most beautiful spas in Paris.
This much sought-after address on rue Saint-Honoré lies close to some of the world's most exclusive fashion houses and the city's most famous attractions.
It is close to Place Vendôme and only minutes from the elegant Tuileries gardens, the Louvre and Opera Garnier in the heart of Paris' haute couture neighbourhood.
Chic meets Art Deco in the Paris chic, Mandarin Oriental style. Combining chic modern style with art deco details and Oriental touches, their 96 rooms and 39 suites are among the most spacious in Paris.
100 years … a metamorphosis
The Grand Powers nobly installed in the heart of the Parisian Golden Triangle since 1920 metamorphoses.
This 5-star residence offers a virtuosity of balance between heritage and invention.
Sublimate the old, magnify the heritage, celebrate modernity and understated elegance, these are the keywords of this reinvention.
The 50 rooms and suites offer a soft and cozy atmosphere, timeless, warm, and bright.
The quintessence of Parisian chic, they preserve the grandiose volumes, the refinement of moldings, and antique fireplaces.
Colored, they are available in powder pink, celadon green, or blue depending on the floor.
Their specially designed furniture is a tribute to the design of the last 100 years. The materials (lacquered paint, aged brass, marble, oak, and walnut) and fabrics (velvet and silk) reinforce this impression of luxury and comfort.
Entirely dressed in marble, the Thala Spa has been imagined as a protective and energizing cocoon. Time is suspended here, with a tailor-made Dermalogica treatment, a relaxing Jacuzzi bath, or a moment of intense relaxation in the Hammam.
Celebrate the French art of chic living in the City of Light
Perfectly situated at 19 Avenue Kléber, The Peninsula sits in the heart of Paris within walking distance of some of the world's most famous monuments, museums, and luxury shopping districts.
The Peninsula houses 200 luxurious rooms, including 86 suites. Inspired by Haute Couture, the theme suites at The Peninsula Paris hotel – some of the French capital's most spacious and the world's most highly customized – are veritable showcases of French heritage and savoir-faire.
Conceived to meet all the expectations of the traveller looking for an oasis calm in the heart of Paris, The Rooftop Garden Suite is an elegant duplex featuring décor which exquisitely combines both materials and eras to cocoon guests in elegance and comfort.
Classic Luxury Hotel in Central Paris
Angela B.: "
Park Hyatt Vendome Paris was amazing. From the impeccable service and state of the art luxury rooms to the onsite spa (Le Spa) and unforgettable fine dining experiences. Add prime location in the heart of Paris and it was an incredible stay. Extremely pricey but well worth it".
Park Hyatt Paris-Vendôme is one of the most luxurious hotels in Paris, located in a historic building near Place Vendôme and Palais Garnier in the heart of the city.
With thoughtful amenities, exquisite decor, and unparalleled elegance, Park Hyatt Paris-Vendôme is an unforgettable destination in the City of Lights.
The luxurious hotel rooms feature a striking blend of contemporary architecture and classic touches, including a spa-like bathroom, custom artwork and furnishings, and apartment-style suites. 
Le Spa: Designed by Ed Tuttle, the architect of the Palace, the exquisite space is dedicated to well-being and beauty. Using an association of different materials and atmospheres, where the bright stone of Paris melts with the depth of mahogany and black granite from Zimbabwe, the spa is lit up with the reflections of gold mosaic and onyx. Enjoy a sanctuary of tranquility within the busy city, and indulge in one of the luxurious massage, facial, body, or salon treatments. To enhance this luxurious moment, extend the experience with their exclusive partner, the exceptional cosmetics brand La Mer.
A PLUSH ATMOSPHERE IN A LUXURY SETTING
Indeed, the 4* Hotel Splendid Étoile is the only hotel in Paris that offers such a dazzling view of the Arc de Triomphe.
Located at the angle of Rue Tilsitt and Avenue Carnot, just above the Avenue des Champs-Élysées, with its windows opening directly onto the majestic monument, which measures 50 metres in height, 45 metres in length, and 32 metres in width, it creates an irresistibly romantic sight once the sun goes down.
Strategically located nearby the Palais des Congrès at Porte Maillot, an easy walk from the hotel, the 4* Splendid Étoile is also the ideal address for your professional stay in Paris. Much beloved by regulars for its warm welcome, the 4* Hotel Splendid Étoile is also a favourite with fine dining enthusiasts who are thrilled with the traditional French cuisine, revisited with bold flavours, at the Pré Carré restaurant.
Renovated between 2016 and 2017, the 57 guest rooms and suites of the 4* Hotel Splendid Étoile offer an atmosphere in which gentle comfort and vibrant colour perfectly harmonise. Rooms are decorated in three delicate colour schemes: grey-blue and orange, anise green and iridescent brown, eggplant and cherry red.
The guest rooms, some of which open onto a balcony, feature luxurious, contemporary decor with refined and spectacular details, like these gigantic headboards where the modern and minimalist branches reach all the way to the ceiling, punctuated by stylised flowers. But the most lasting memory our guests will keep from their stay with us will assuredly be the incredible view of the Arc de Triomphe. Some guests choose to fall asleep lost in contemplation as they lie in bed while this historic arch seems to loom right over their room.
"Intimate, romantic settings, our guest rooms are perfectly sound-proofed, and they contrast with the non-stop and joyful effervescence of this quarter of Paris, which the whole world admires with envy. Regardless of their category (Double courtyard view, Classic, Superior with balcony, Privilege with a view, Suite with a view), our discreetly luxurious guest rooms are all furnished with quality accessories. Every room features a bright, perfectly appointed, light grey marble bathroom."
It began life as a modest hunting lodge built by Louis XIII in 1623, but under the ownership of Louis XIV, Versailles became a magnificent Palace renowned throughout the world. Le Grand Contrôle was built in 1681 by Jules Hardouin-Mansart, Louis XIV's favorite architect and an icon of French classicism. The grandiose building once played host to Europe's political and cultural elite, from ambassadors
and artists to musicians, writers, and scientists of the Enlightenment.
Now, more than two centuries later, Le Grand Contrôle has been entirely restored, offering guests an exclusive peek into the world of Versailles. With 14 sumptuous Rooms and Suites replete with period furnishings and fittings for a royal stay, guests are invited to step back in history, but one coupled with contemporary comforts. For a seamless experience from check-in to check out, every guest will be assigned a dedicated butler, with no ask too big or small.
To keep guests fuelled for adventure, breakfast – created by Alain Ducasse – is included in the stay, along with a complimentary minibar and daily Afternoon Tea. Perfect for exploring,
guests will also receive unlimited complimentary access to electric golf carts and electric boats.
For those keen to keep up with fitness goals, private yoga and fitness classes are available on request whilst full access to the Valmont Spa allows for royal relaxation.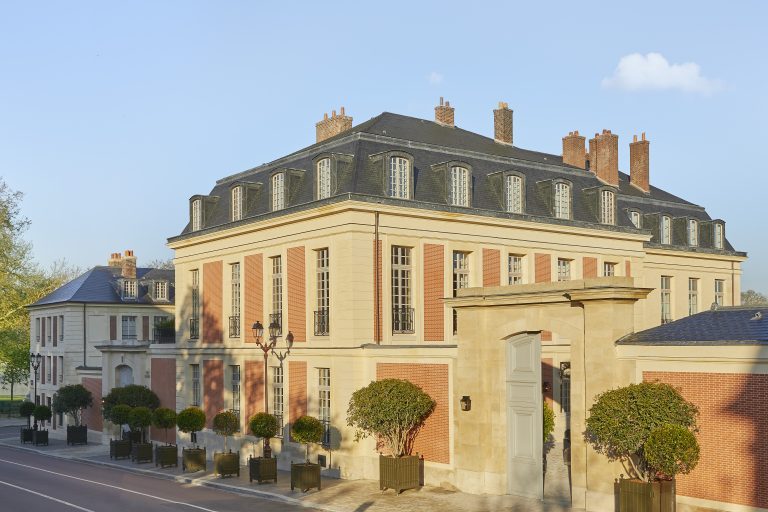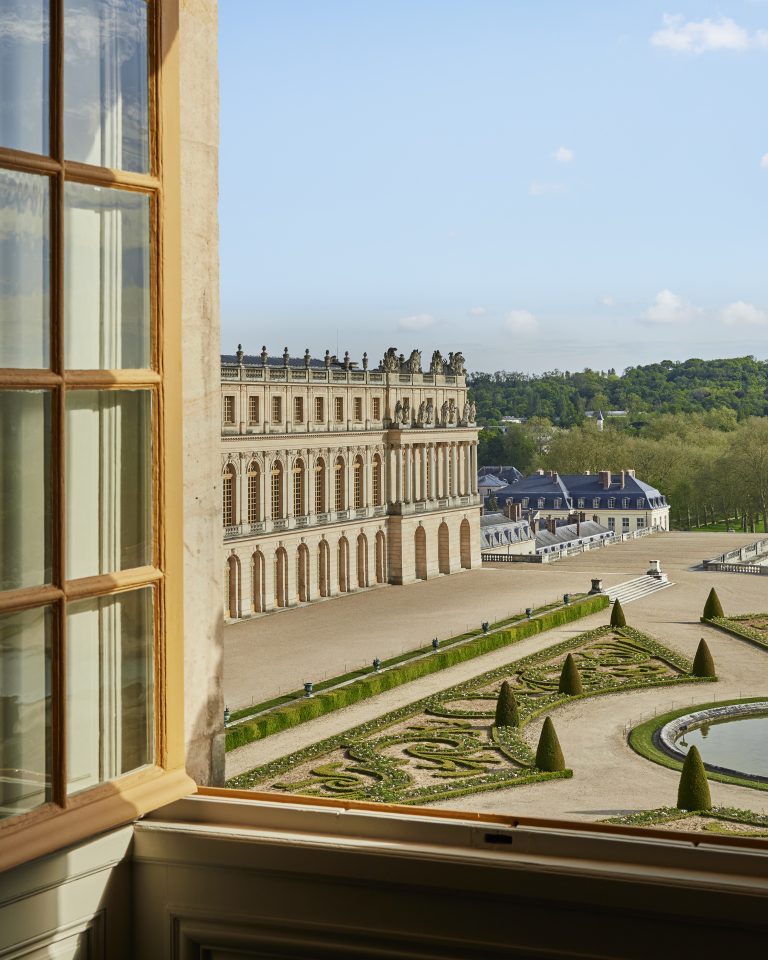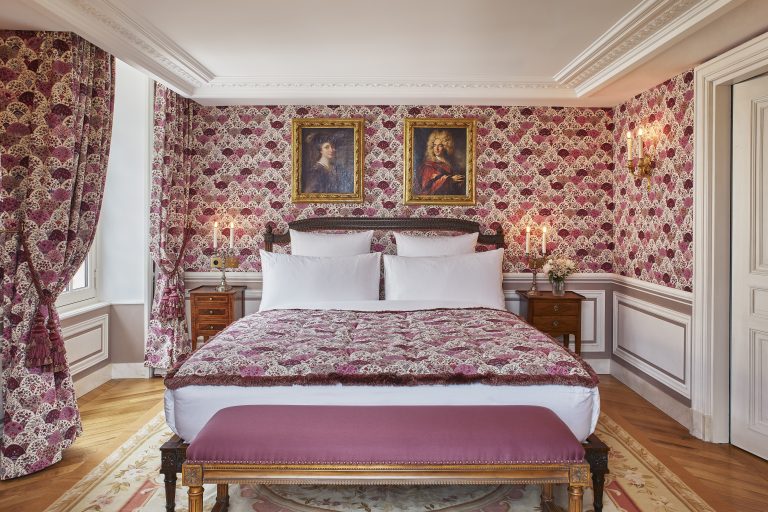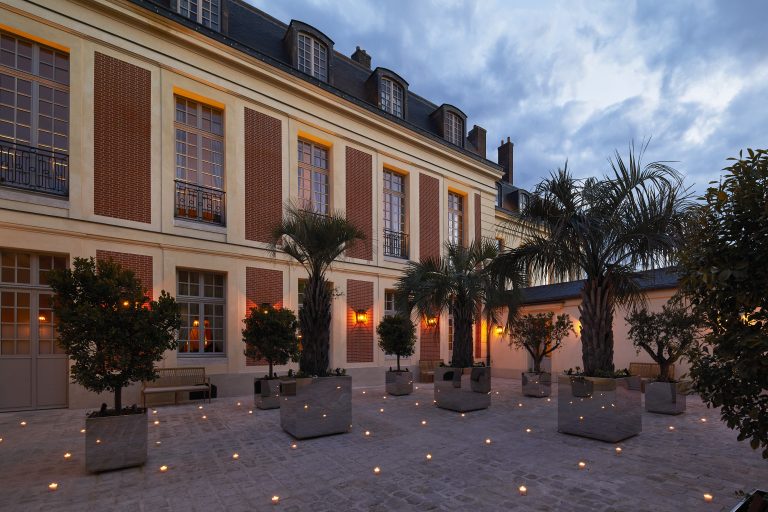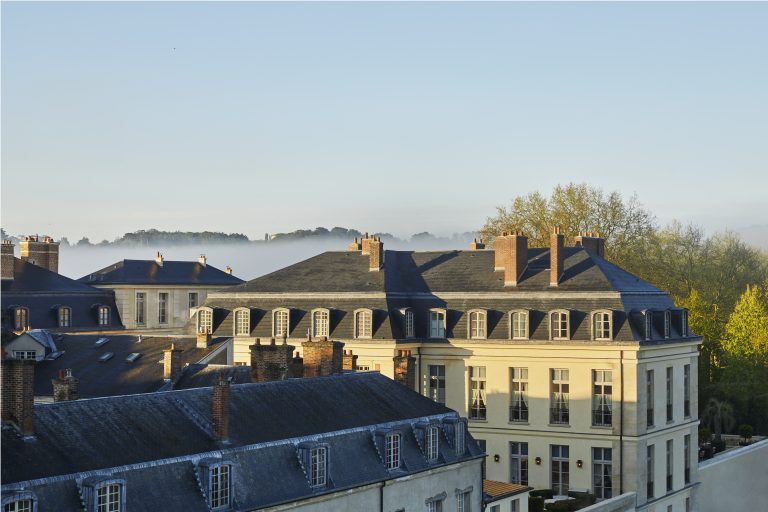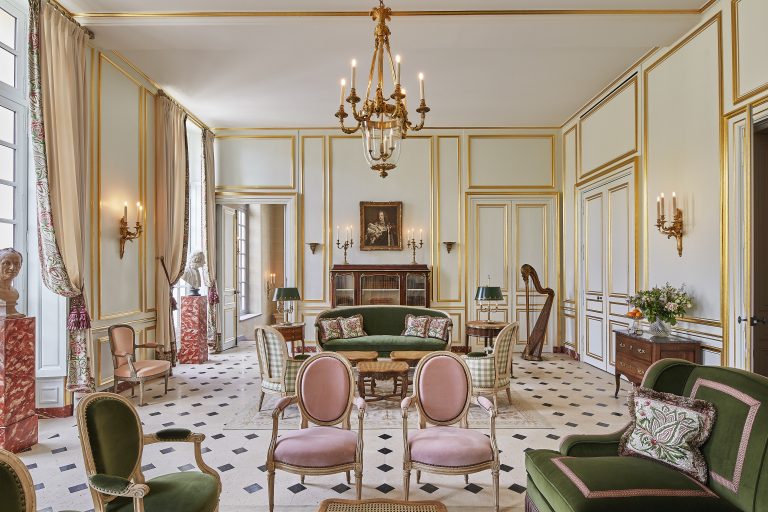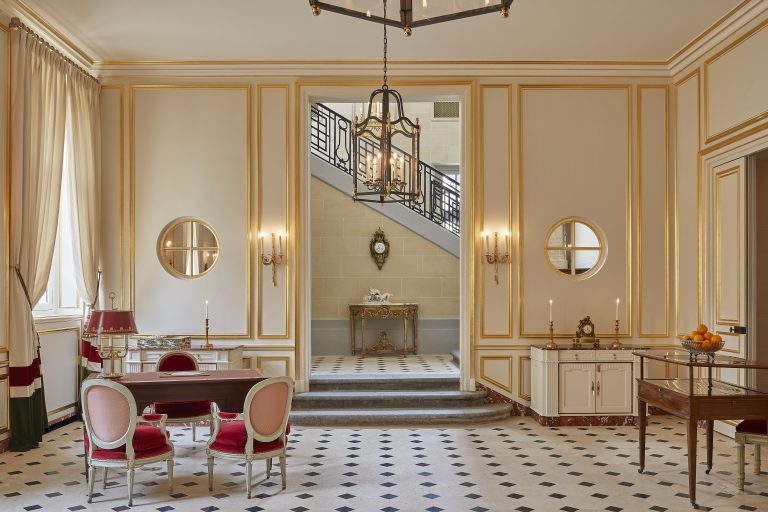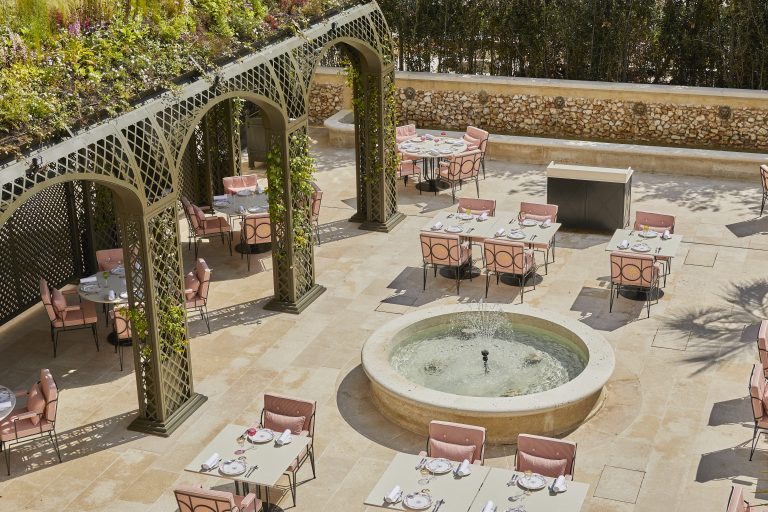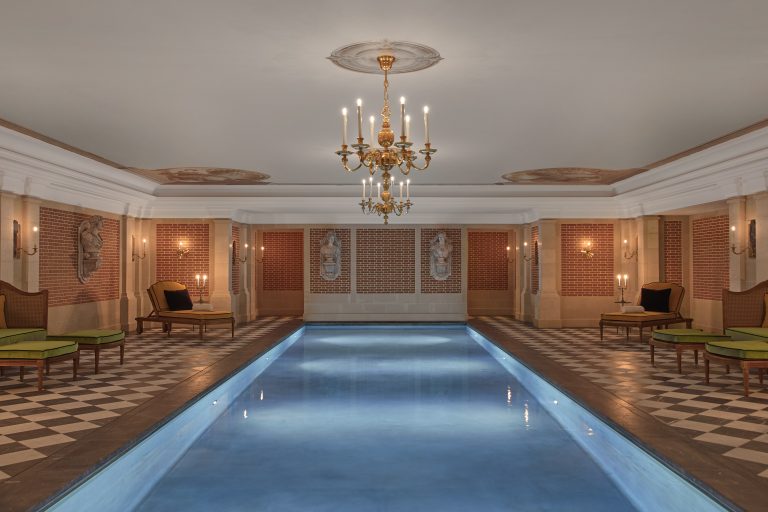 Copyrights @Renée KEMPS for the pictures of Le Grand Contrôle
A fantastic winter & ski hotel –
Courchevel, city of luxury and charm
Courchevel is the first ski resort to be established in the Trois-Vallées area. It invites travelers and athletes from all over the world to live the mountain experience in an unparalleled setting. Its watchwords: sport and elegance.
The area includes 8 ski resorts in Savoie: Courchevel, Val-Thorens, Méribel, les Menuires, Saint Martin de Belleville, Brides-les-Bains, La Tania and Orelle. It is the largest ski area in the world.
It is accessible to skiers of all levels and off-ski activities are offered. It is a dream place for lovers of thrills and snowy panoramas. The resort is surrounded by more than a thousand peaks among the most legendary in the Alps, including Mont Blanc, Grande Casse, and Les Ecrins. The magic of Courchevel lives on in Les Airelles.
Les Airelles is located in Courchevel, on the edge of the ski slopes and in the heart of the Alpine Garden. This Austro-Hungarian castle-like residence has something to tell. 
His style pushes the story down to the smallest detail: the warmth of colors, the elegance of materials, refinement of techniques, coffered ceilings, dreamlike frescoes, stained glass windows. A story that comes to life when winter begins.
For a desire for gastronomy, a getaway on the slopes, or a need, in particular, the Airelles service is attentive to the slightest wish. A team of 180 employees is available day and night to anticipate and respond to the most precious desires. Desires are fulfilled at all times.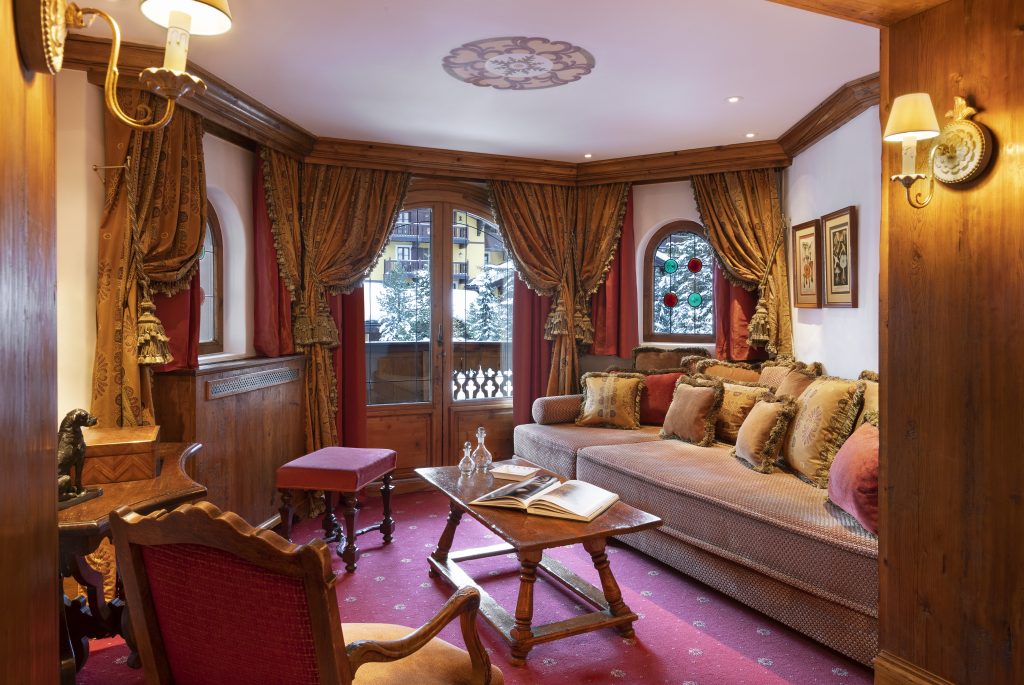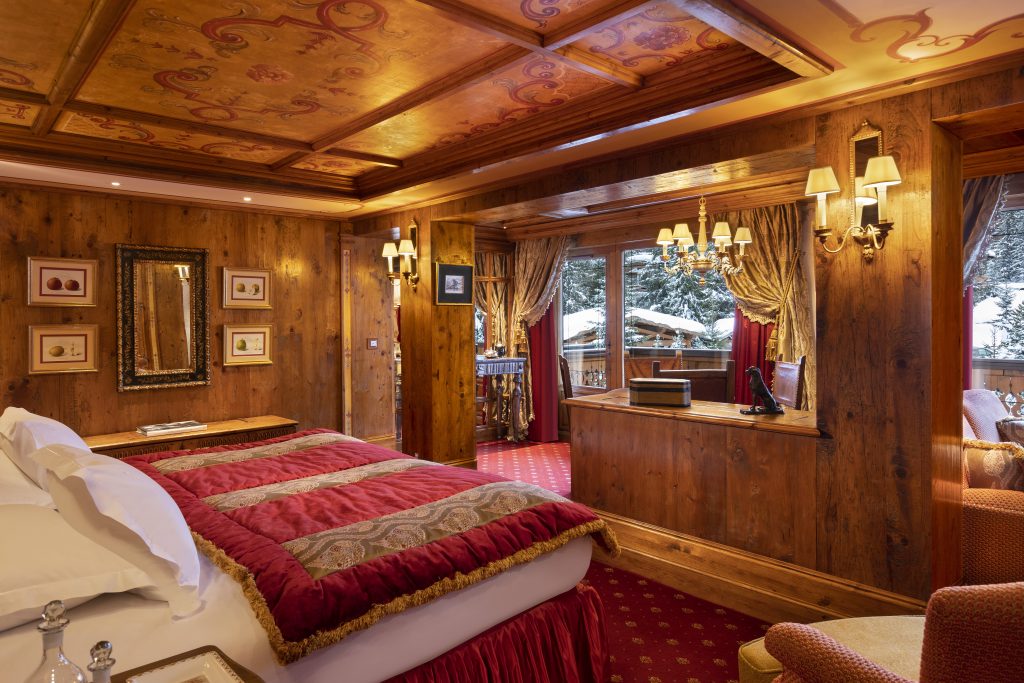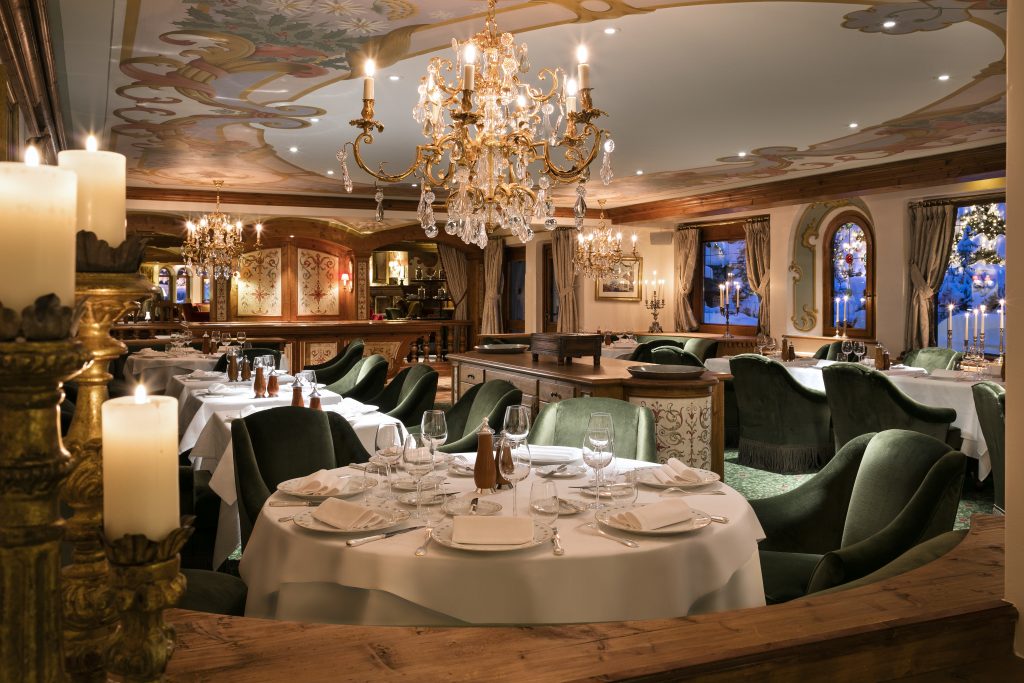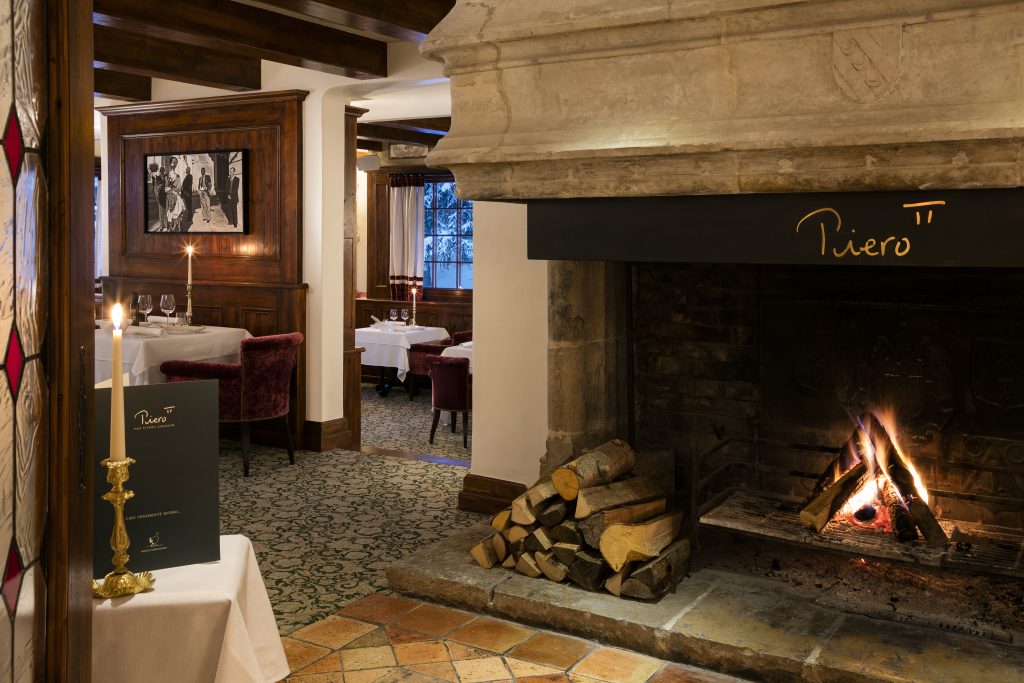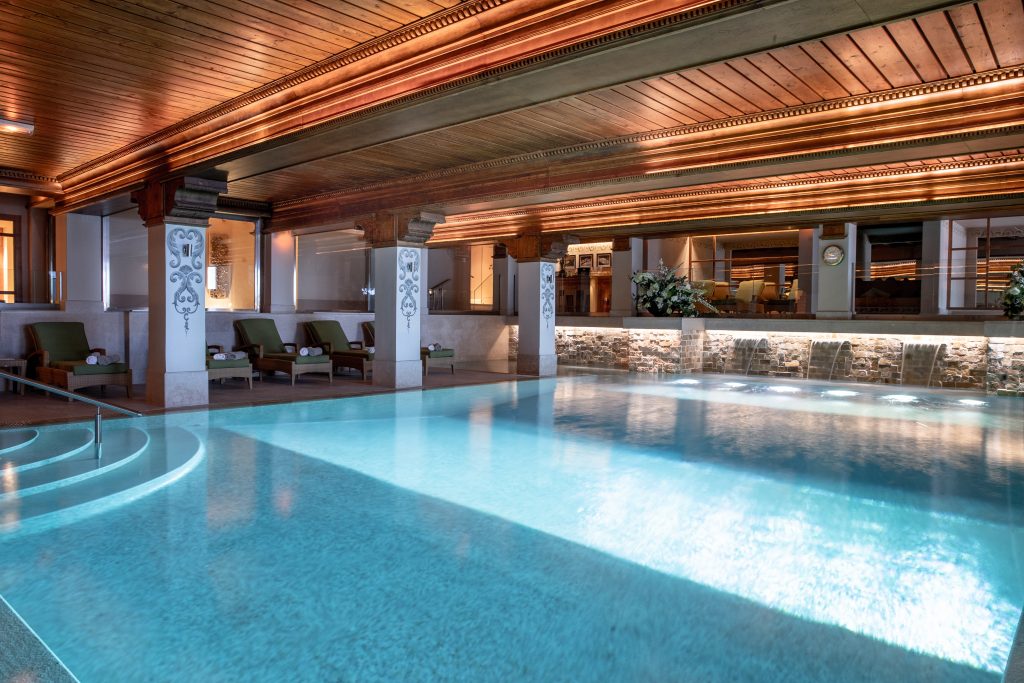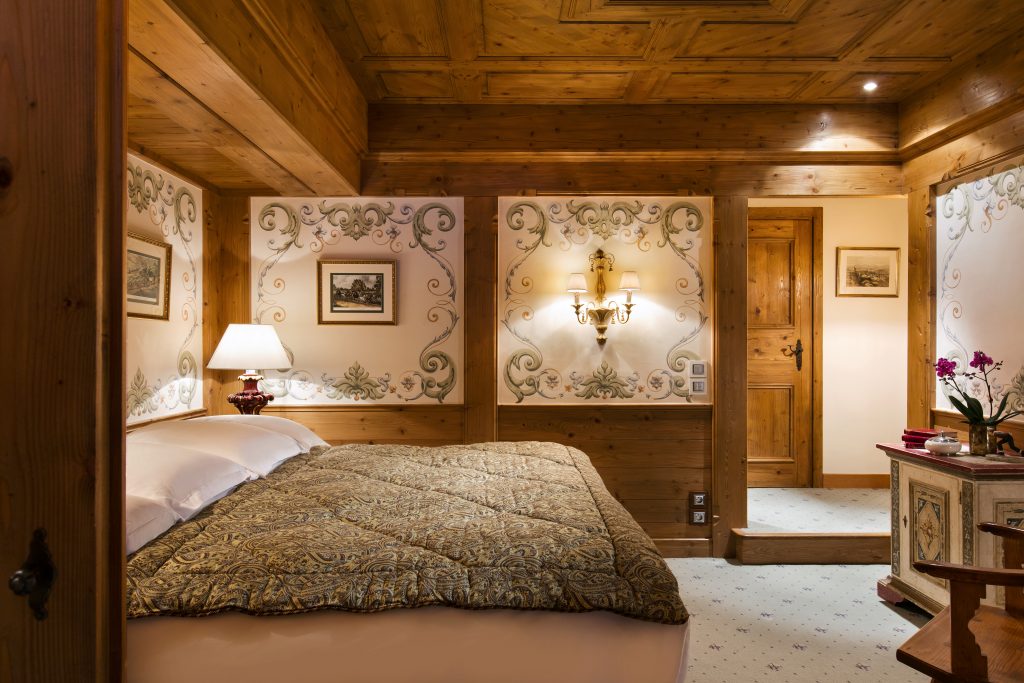 Val d'Isère, authentic village, a meeting place for sportsmen
Located in the Tarentaise massif, Val d'Isère is undoubtedly one of the most beautiful ski areas in the Alps. Its location makes it a dream location for lovers of board sports and mountain spirit. Winter comes to life in Val d'Isère.
The nobility of style, the elegance of the heart
Airelles Val d'Isère is reckless. Sometimes exuberant but always refined. The House draws its charm from its medieval personality. A character that is expressed by immense volumes and an architecture inspired by Savoyard heritage. This House is authentic in every detail. It invites travelers to share unforgettable moments of conviviality while enjoying the splendor of yesteryear. To experience the mountains in a new way. 
The splendor of Airelles Val d'Isère is deployed in the services provided to travelers. Ultra personalized exclusives carried by attentive and benevolent teams always in search of excellence. Every desire comes to life in Airelles Val d'Isère.
In the heart of Savoy, the Val d'Isère ski resort welcomes athletes from all over the world. Airelles Val d'Isère takes place in this mythical Snow Kingdom to offer as many sports experiences as exclusives to travelers. An unparalleled immersion in the Haute Époque.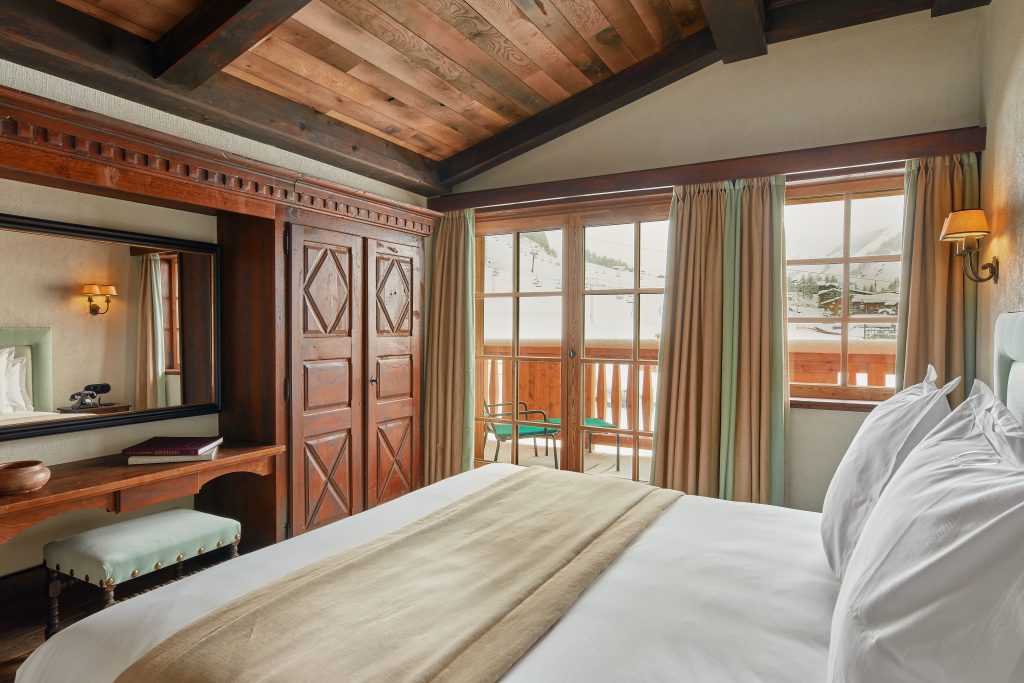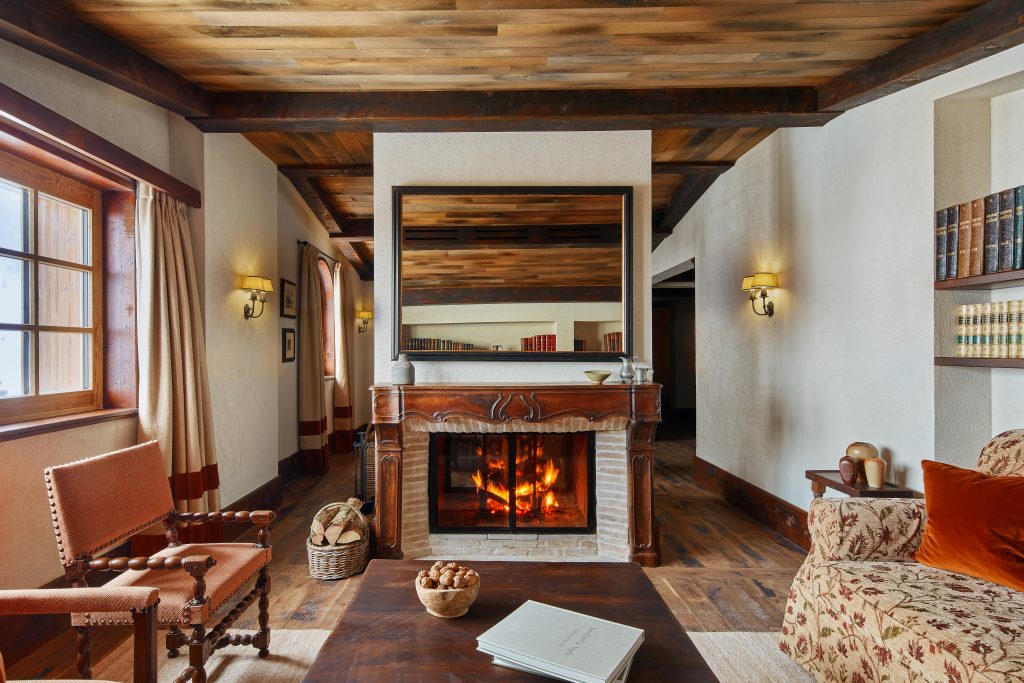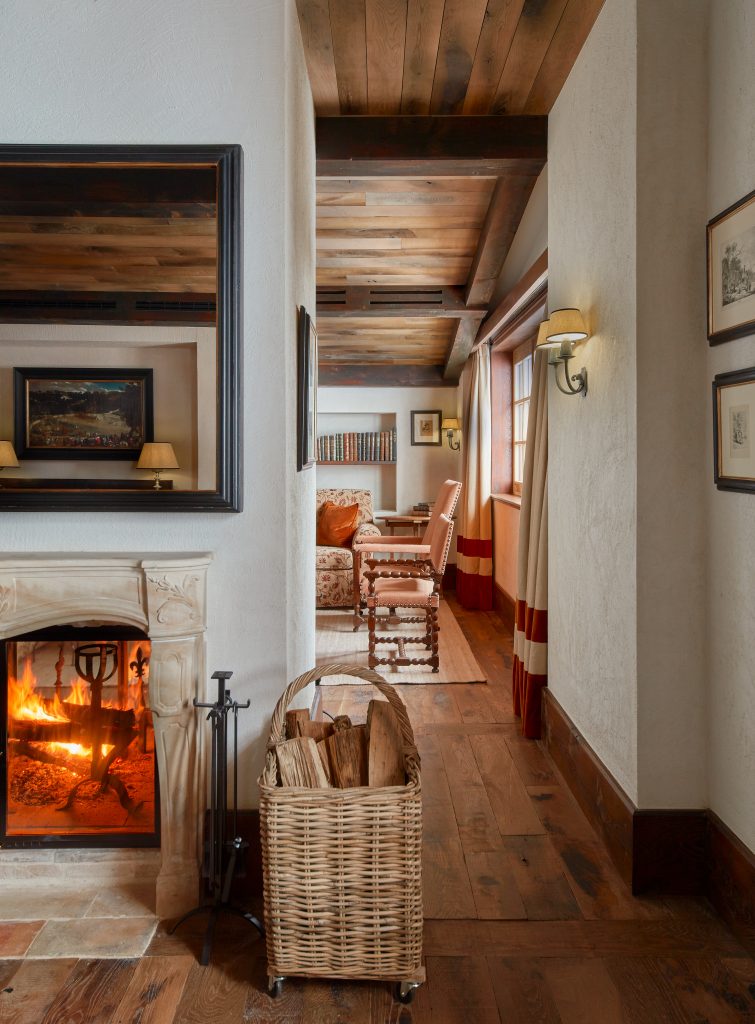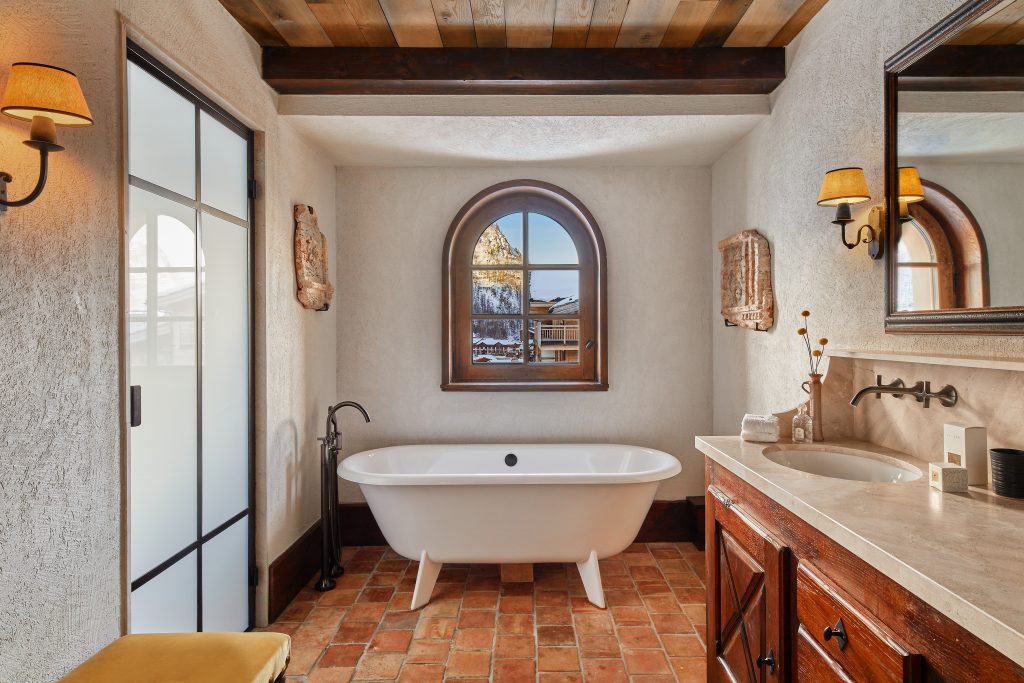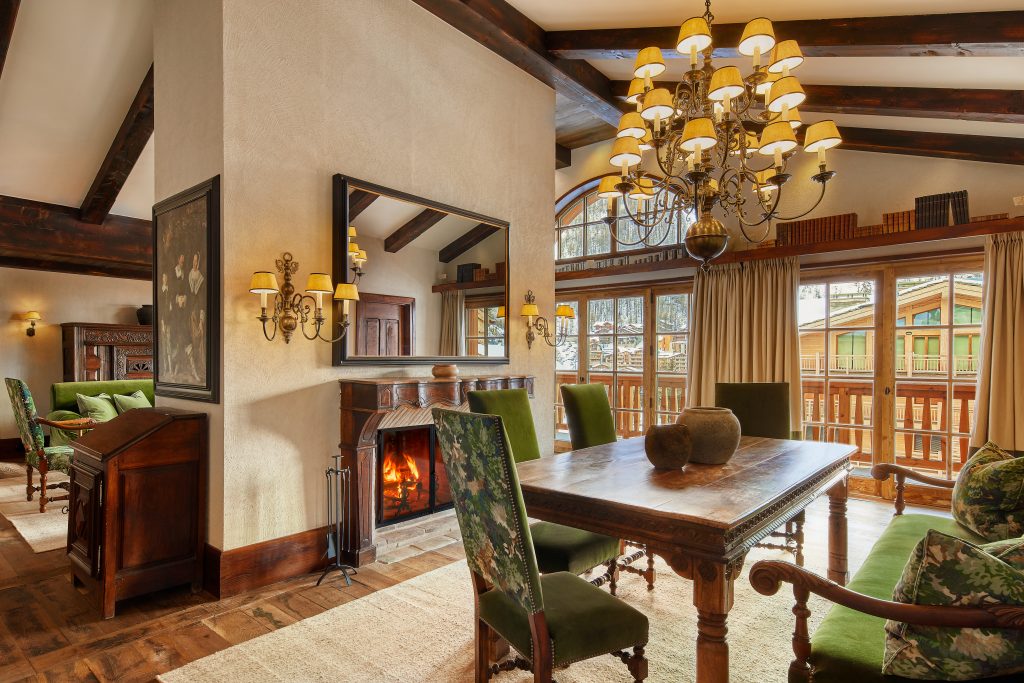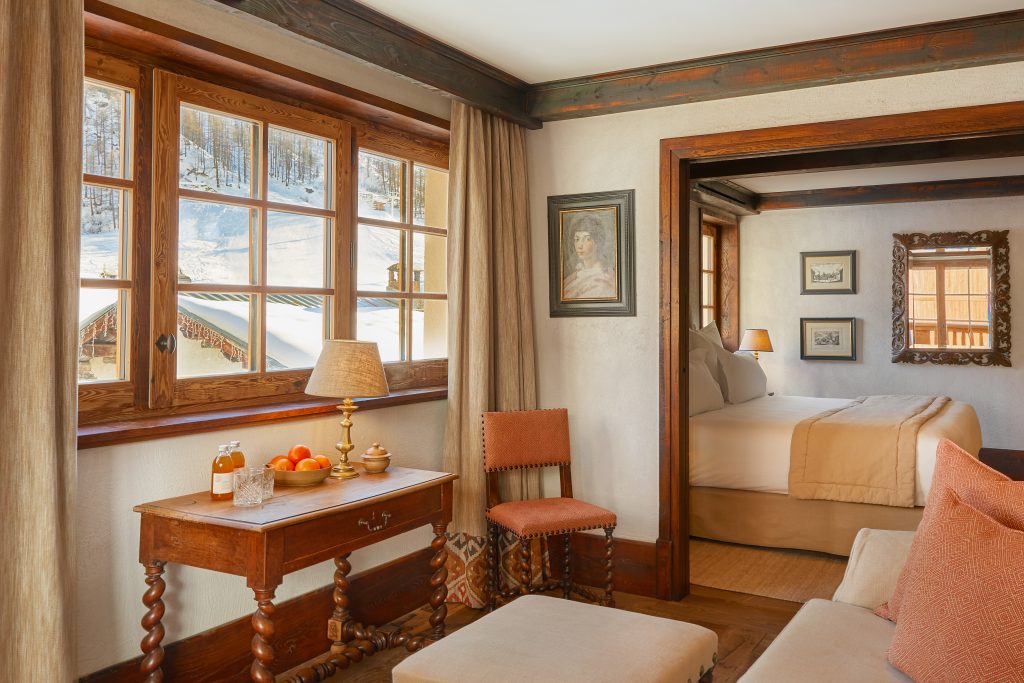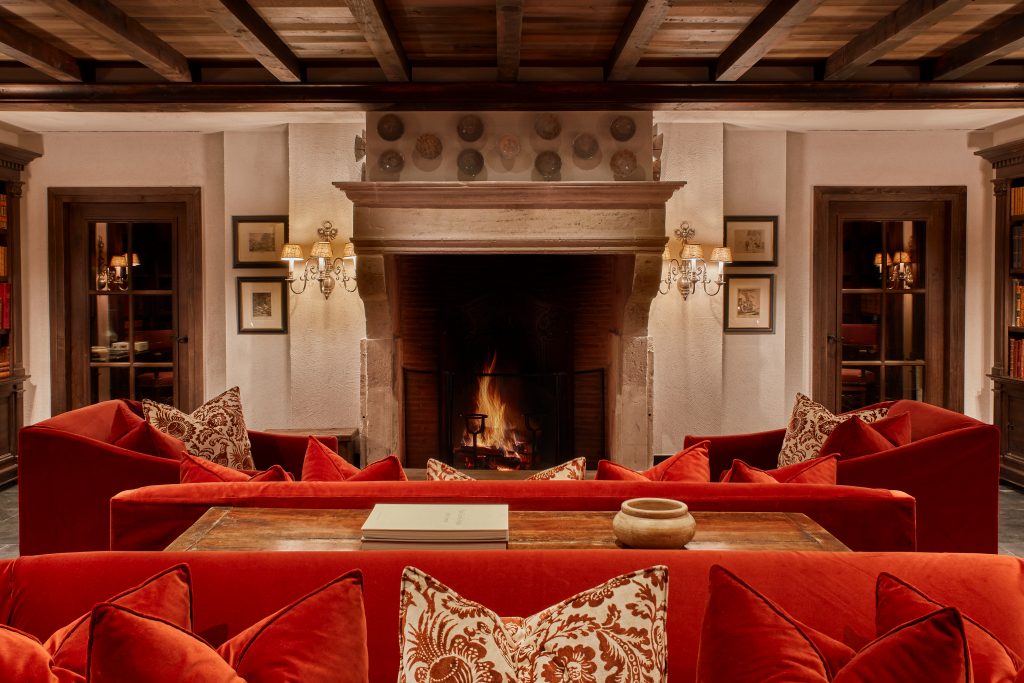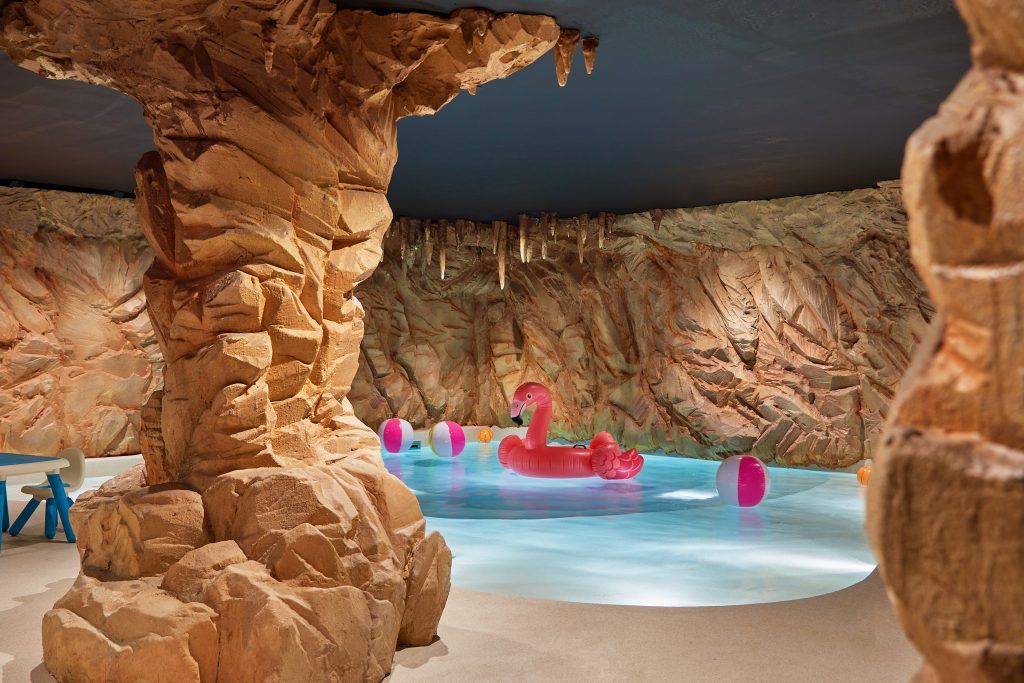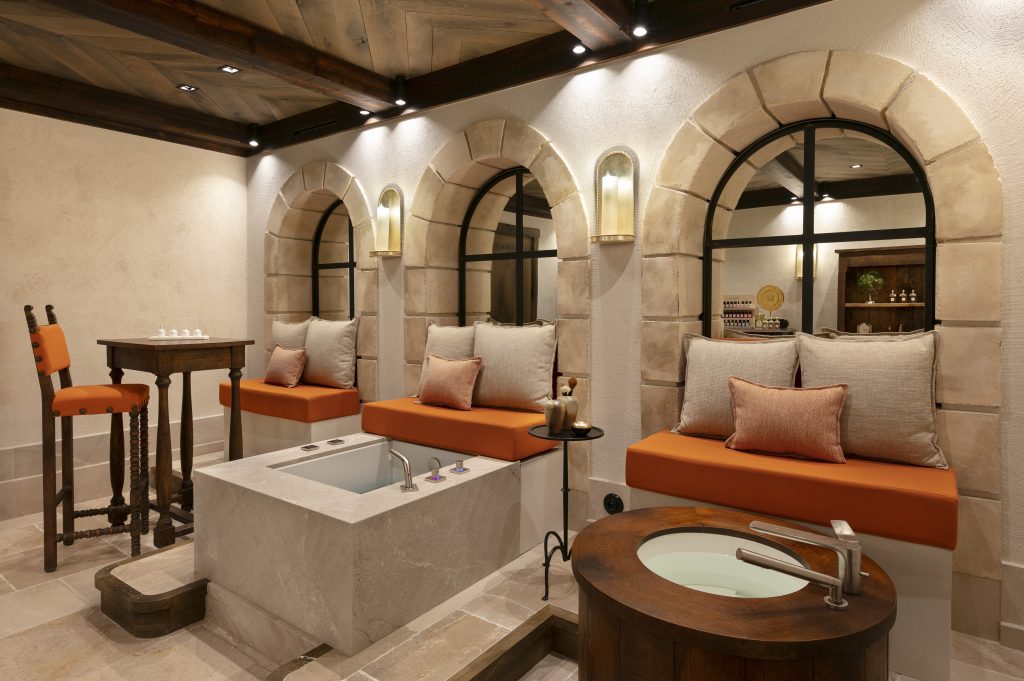 The call of Courchevel
In the heart of Les Trois Vallées, Aman Le Mélézin offers an exceptional ski experience with all the classic traditions of the finest French châteaux. The Ed Tuttle-designed hotel rises four storeys into the pine-scented air above the village of Courchevel 1850, enjoying an enviable setting directly on the Bellecôte Piste.
Consummately private, the hotel's beautifully appointed rooms and suites boast panoramic mountain views and are complemented by two entire floors dedicated to wellness. Exclusive destination dining venues include Nama, Aman's signature Japanese restaurant. 
Topped by a slate roof and amid a wonderland of groomed pistes, Aman Le Mélézin's 31 Chambres and Suites are decorated in an Alps-inspired palette.
Unrivalled ski-in, ski-out access to Les Trois Vallées and Courchevel 1850.
Adventurous activities include the first track, scenic flights, and snowmobiling.
An expansive Aman Spa offers spa suites, fitness facilities, a swimming pool, and extensive hydrotherapy areas
Open to outside guests, Japanese restaurant Nama celebrates Japan's culinary artistry.
The Bar with piste and village views offers a vibrant après-ski experience.
The Kid's Club provides a fun environment for all ages from 9 am to 9 pm.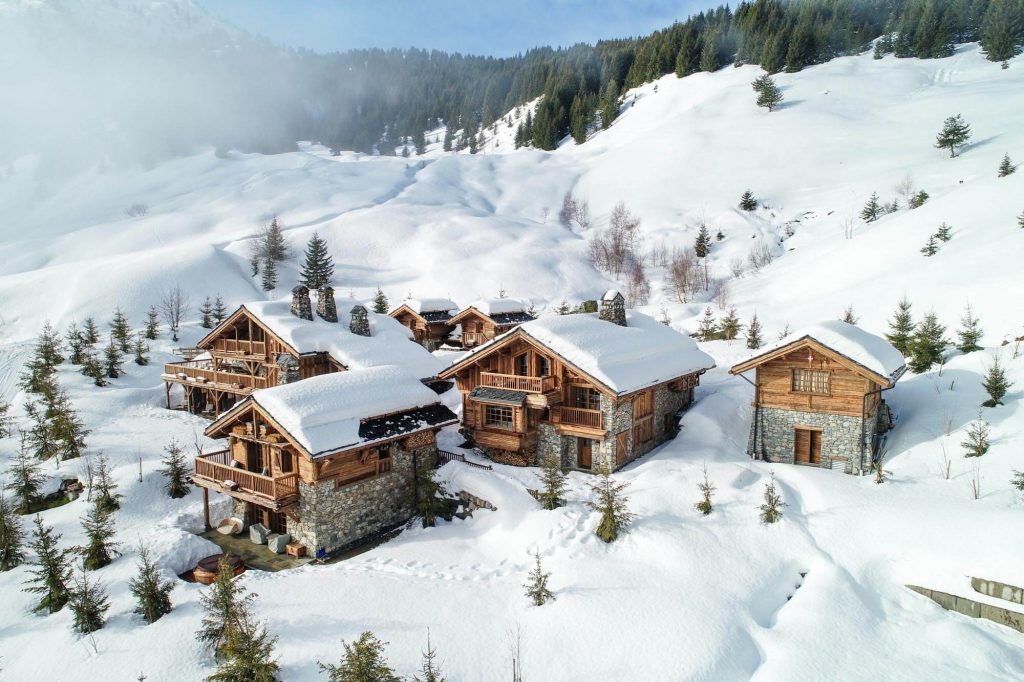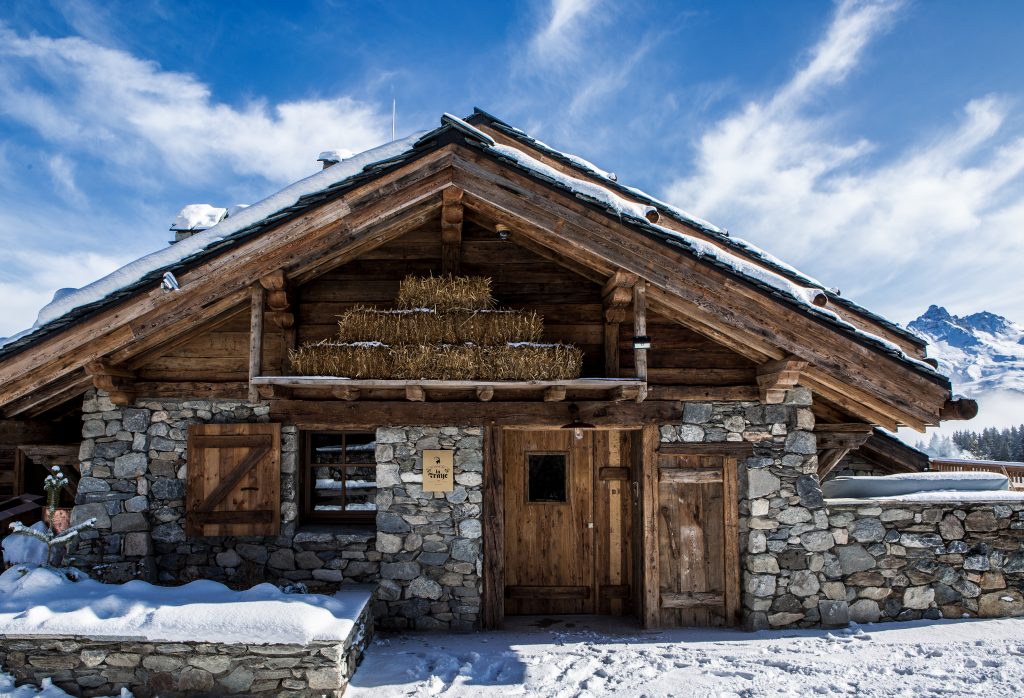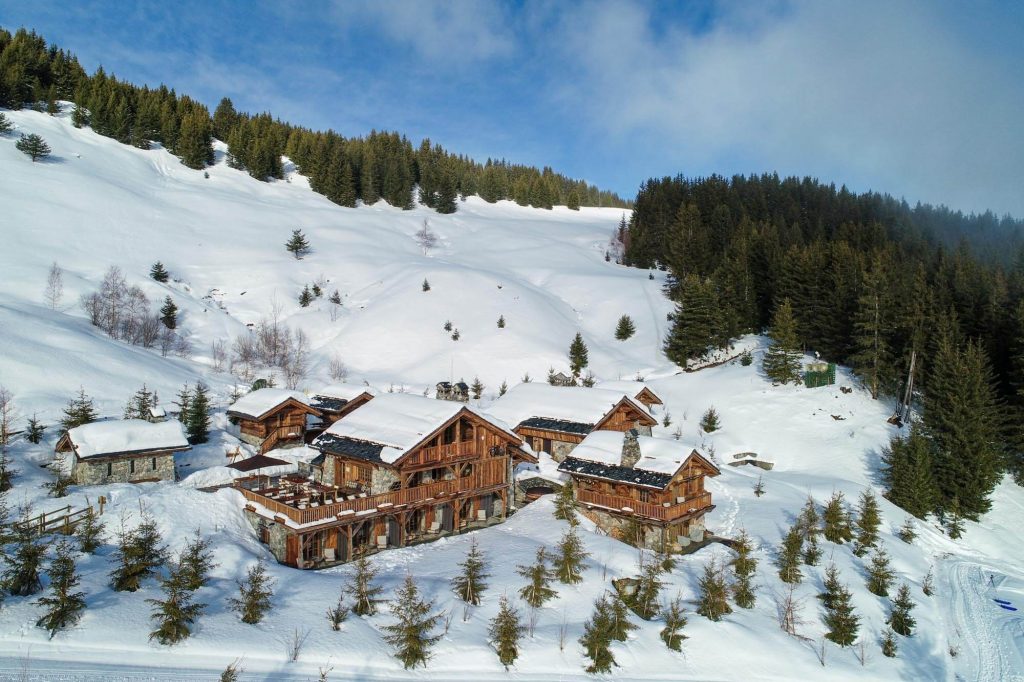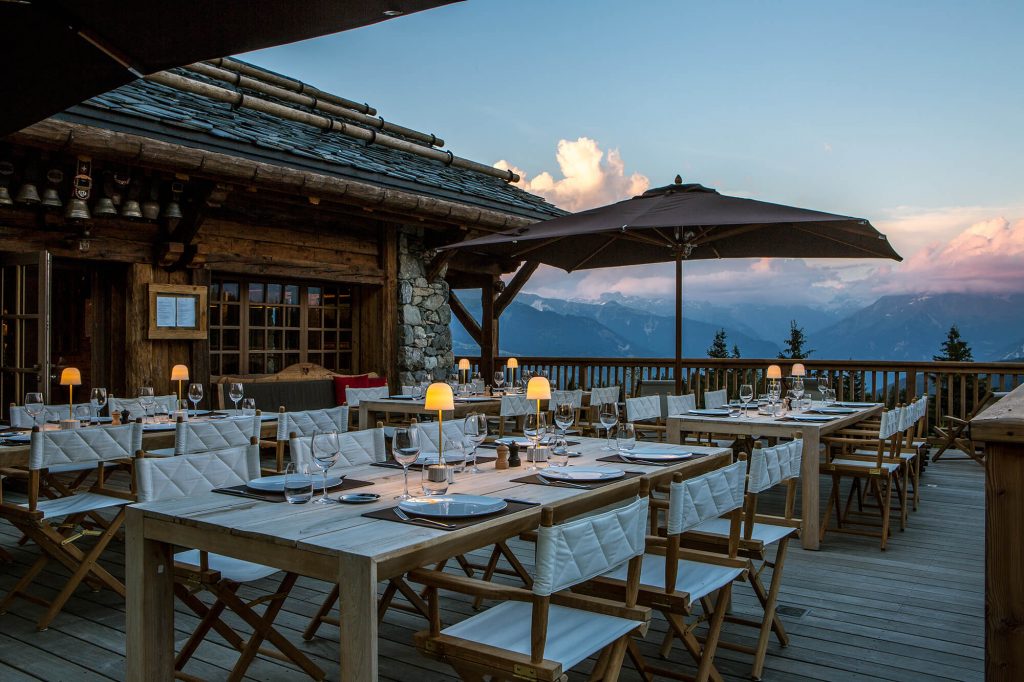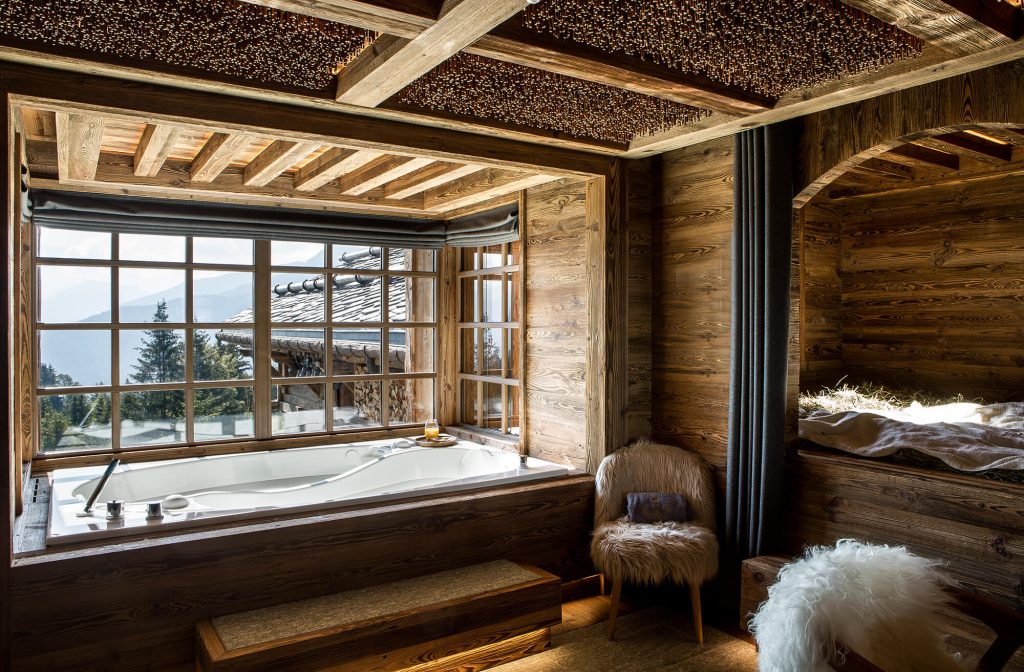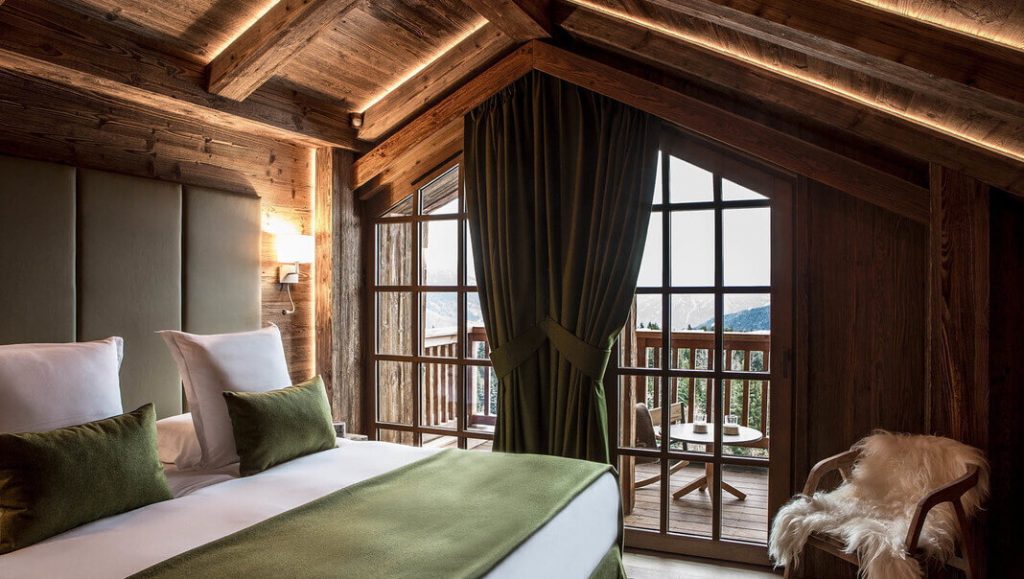 Immersion in mountain life
Nestled in Méribel, in the heart of the French Alps, is the Refuge de la Traye.
Built-in 1982 and renovated in 2019, it combines authenticity and refinement in the middle of an extraordinary natural landscape. With a panoramic view of the resort
and the Alpine peaks, this private residence is the embodiment of French luxury.
A sanctuary with a wonderfully warm atmosphere ensures every guest has a unique and unforgettable experience.
Hidden away from the rest of the world, this intimate chalet offers incredible living
spaces spread over five rooms and one suite. A real hamlet in the heart of a mountain
range, it offers every comfort imaginable for a stay with friends or family. Built-in the foothills of the Col de la Lune mountain above Méribel, this sumptuous Refuge is the ideal base to experience mountain life.
Inside the Refuge, guests feel instantly at home. From their arrival and throughout
their stay, they are taken care of by the dedicated hotel team, who expertly and discreetly ensure every part of their stay is memorable.
Thanks to breathtaking views of the mountains, the wellness area allows guests to forget about the stresses of everyday life from the moment they step inside. Offering time and space to relax as well as forward-thinking ways to recharge the body after long a day outdoors, the Refuge boasts
a range of innovative technologies including Iyashi Dôme, the Wellsystem, the Mostleds, and the Stendo. Massages and treatments, along with a sauna, complete the offering to guarantee the ultimate stay
France - Megève - Rhône-Alpes
A DELIGHTFUL, INTIMATE ALPINE RETREAT
At Zannier Hotels Le Chalet, the essence of purity and simplicity throughout the design and experience flows effortlessly into the pristine white peaks of the Mont Blanc mountain range, surrounding cinematic Megève.
It's this seamless sense of place that inspired Arnaud Zannier to create the first Zannier hotel and for it to become the hallmark for Zannier Hotels around the world.
The interiors of Le Chalet combine pared-back palettes of natural materials with handpicked furniture and antiques crafted by local artisans. The unhurried atmosphere creates the space for everyday rituals – sharing a meal, reading, talking, or relaxing – where the intensity of landscape comes alive.
All 12 suites and separate three-bedroom private cottage are individually unique, featuring a balcony or terrace with breathtaking views. Designed to share special moments, Le Chalet's main living room has a large open fireplace, while the gourmet restaurant La Ferme de mon Père serves menus inspired by the local terroir. Our spa is regarded as one of the best in the village, and its combination of swimming pool, sauna, and European massage therapies provide the perfect relaxation after an alpine day.
Every day at Le Chalet is an experience in itself with the special ski concierge service to make the most of Megève's vast ski region totaling 445 kilometers, compromising 136 groomed runs. From ski passes to personal ski instructors, or for the more adventurous, we can arrange ski touring, heli-skiing the untouched slopes of Mont Blanc, or trekking through alpine forests. Dog-sledding, winter walks, and hot-air balloon rides are among the favorites for our younger guests.
Perched just above the Haute-Savoie village, the medieval-style square is only moments away.
Zannier Hotels Le Chalet is open only during the winter. However, the entire complex may be rent during the season and between May and September.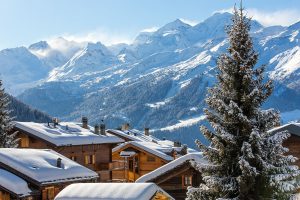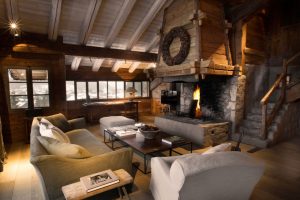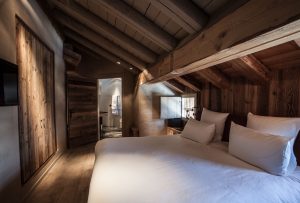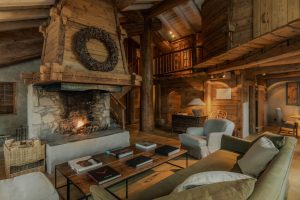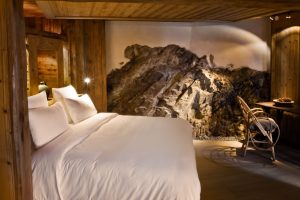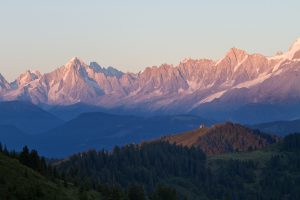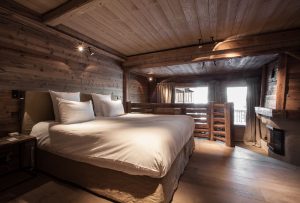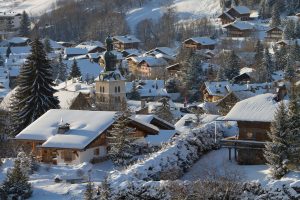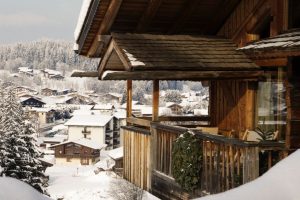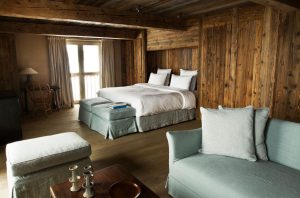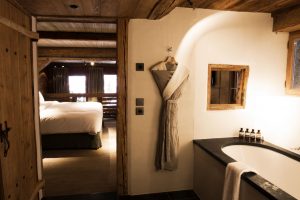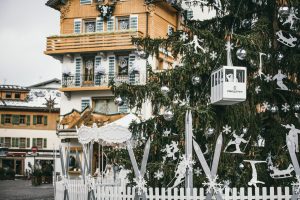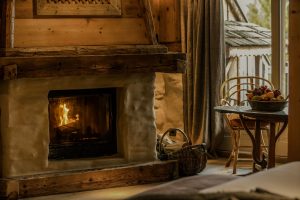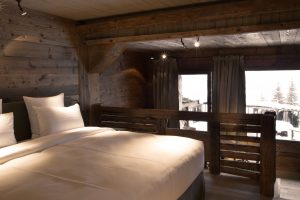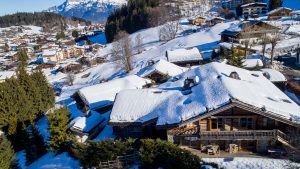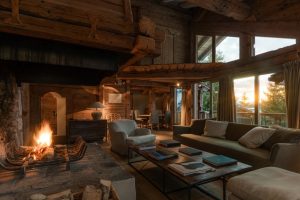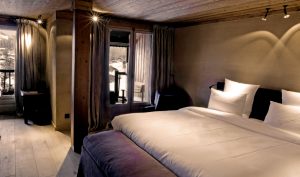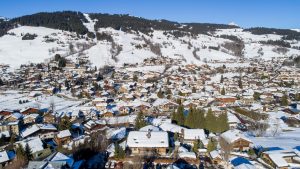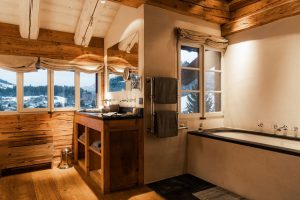 France - Megève - Rhône-Alpes
More than a hotel, a destination WHERE SIMPLE LUXURY AND TRANQUILITY MEET
In this five-star luxury hotel in Megève, authenticity meets with the exceptional, offering elegance, calm, and distinction. Les Fermes de Marie is made up of authentic alpine farmhouses, rescued from ruin high up in the hills of the French Alps. The perfect relaxing retreat in the Alpes! 
After a day of skiing or summer hiking, find yourself in the lounges and the library of Les Fermes de Marie for a delicious afternoon tea, accompanied by homemade pastries.
Meanwhile, at dinner time, give yourself a drink with family or friends to share with boards, the Bar of the hotel welcomes you with its cozy armchairs, warm materials to its gray sober tones, and tobacco.
Les Fermes de Marie, a hamlet of small Alpine pasture farmhouses, is a 5-minute walk from the village of Megève. In winter, the hotel free shuttle takes you to the Chamois gondola lift in 5 minutes for your days' out skiing: in summer, you can depart for wonderful walks and hikes directly from the hotel.
Copyright pictures Les Fermes de Marie : L. Di Orio, M.P. Morel, T. Shu, F. Paubel & DR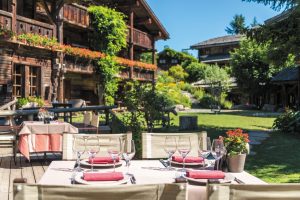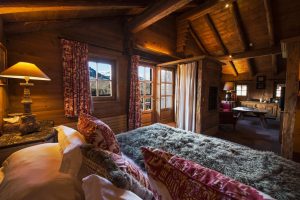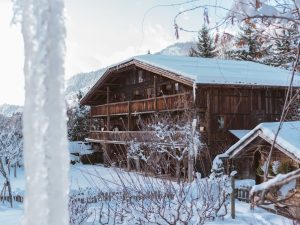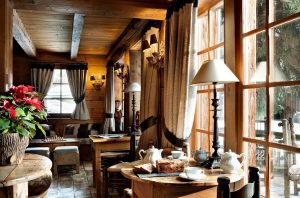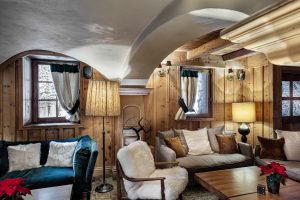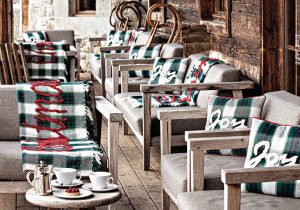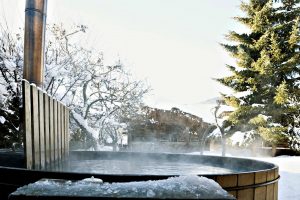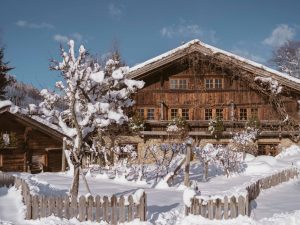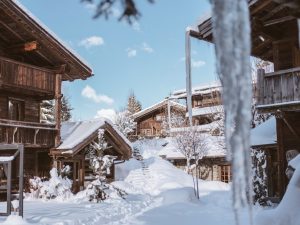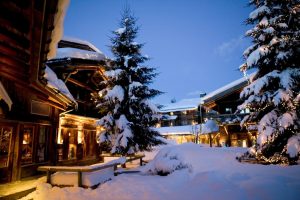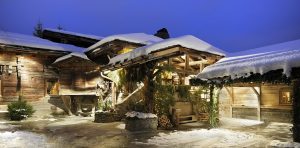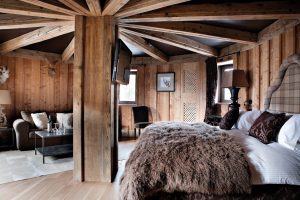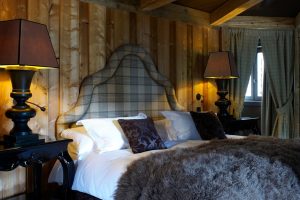 France - Alençon - Normandy
Luxe, calm and Renaissance
Château de Saint Paterne is a luxe and lived-in family castle in the gastronomic Greenlands on the Normandy border. With fairytale looks, original stone walls, and cosily classic interiors, this boutique hotel offers a chic stay with a huge history – King Henri IV once slept in these very rooms.
Nestled between Normandy and the Pays de la Loire, Château de Saint Paterne is on the outskirts of the historic town of Alençon.
Greenfields, apple orchards, mottled horses and endless supplies of Camembert… Château de Saint Paterne sits near the border between Normandy and the Pays de la Loire, a stone's throw from the lively town of Alençon. The hotel has nooks and crannies to explore, a grand living room, and a pretty little garden to read or reflect (or meet for a pre-dinner apéritif) in and 10 hectares of parkland beyond. Take a swim in the outdoor pool, or stay awhile in the Jacuzzi, followed by a spell in the sauna. Pass the time with games of badminton, biking through the grounds and bouncing on the trampoline (yes, really), or borrow a deck of cards and some board games – massages can be arranged on request, too. 
In town, you'll find flea markets, attractive cobbled streets, mediaeval quarters and a flamboyant Gothic basilica as exquisite as the precious lace they've been making here since the 17th century. But it's the glorious countryside – all heavy blossoms, verdant rolling hills, and placid waters – that seduces. A 20-minute drive from Saint Paterne, the Ecurie des As-Taquins riding school on the Rue de Bretagne in Alençon offers lessons for beginners to pros, and there's golf, kayaking, zip-lining, and light-aircraft flying for the intrepid, too.
France - Honfleur- Normandy
A beautiful house in the heart of Honfleur which accommodates 8 luxury apartments a stone's throw from the old Bassin.
At 44 rue haute, La Petite Folie is located in the historic center of the Sainte Catherine district in Honfleur. It is located between Erik Satie's birthplace and the Eugene Boudin museum and is just two minutes from the old port. From there you can explore the whole city on foot.
The apartments can accommodate from 2 to 4 people and are decorated with extreme refinement in warm and harmonious tones. They each have their own kitchen and bathroom.
The house is ideal for receiving large families. It has a beautiful dining room where you can share a meal together. You will be amazed by the calm despite the proximity of the market and the lively streets of old Honfleur. Indeed, you just have to leave the house and you will immediately be in the pretty cobbled streets.
The ground floor has a beautiful living room with its fireplace in winter and access to the garden in summer, where La Petite Folie is located, a small Moorish-style pavilion built in 1871 that we have completely renovated and fitted out in the spirit of the time.
Originally it overlooked the beach, today you can take refuge there for tea or for a moment of rest.
The apartments located on 3 floors are accessible by the main staircase (no elevator). They are all renovated and decorated in a different spirit but with the same care and the same quality.
Designed for couples' getaways, children under 10 (and infants) are not accepted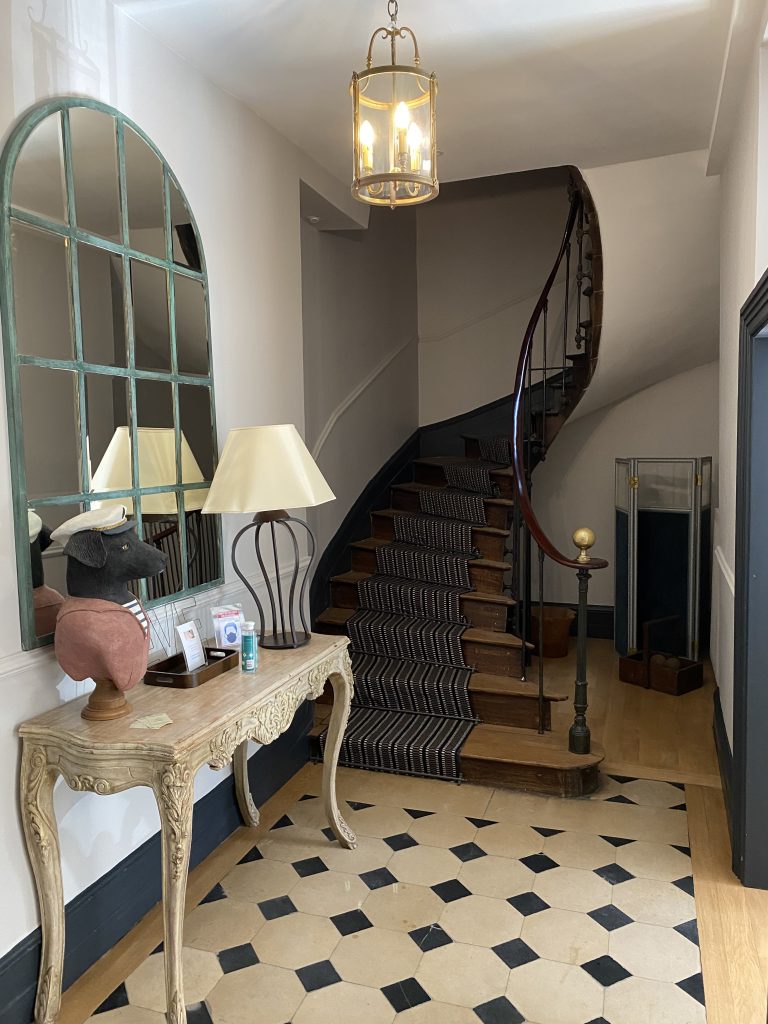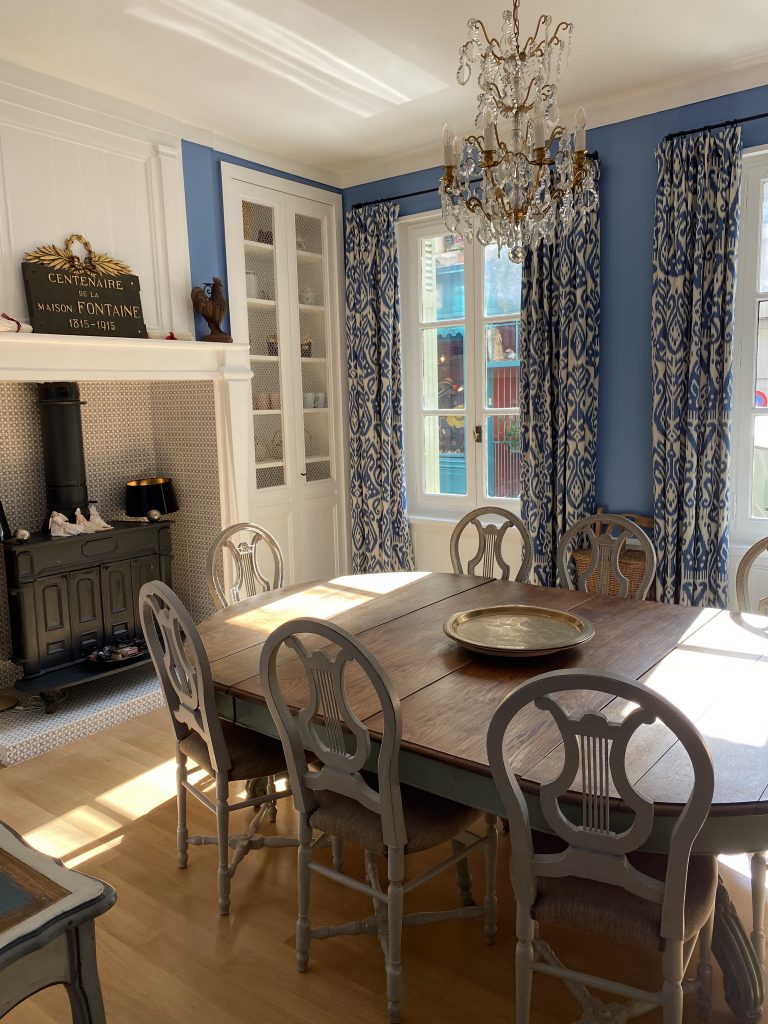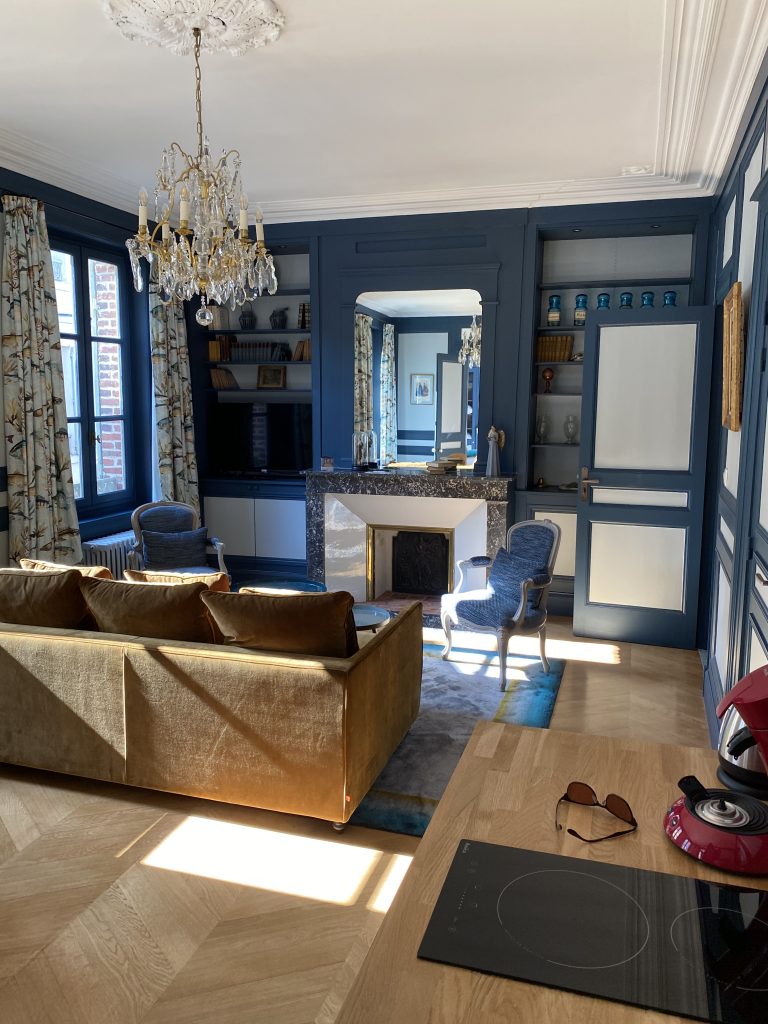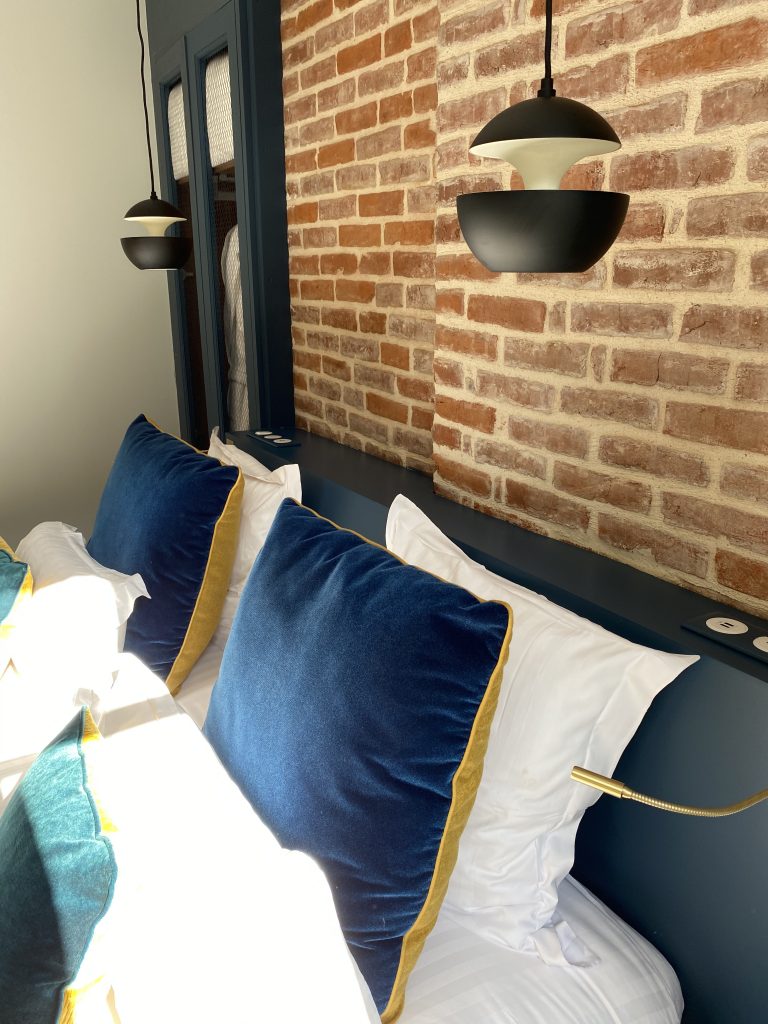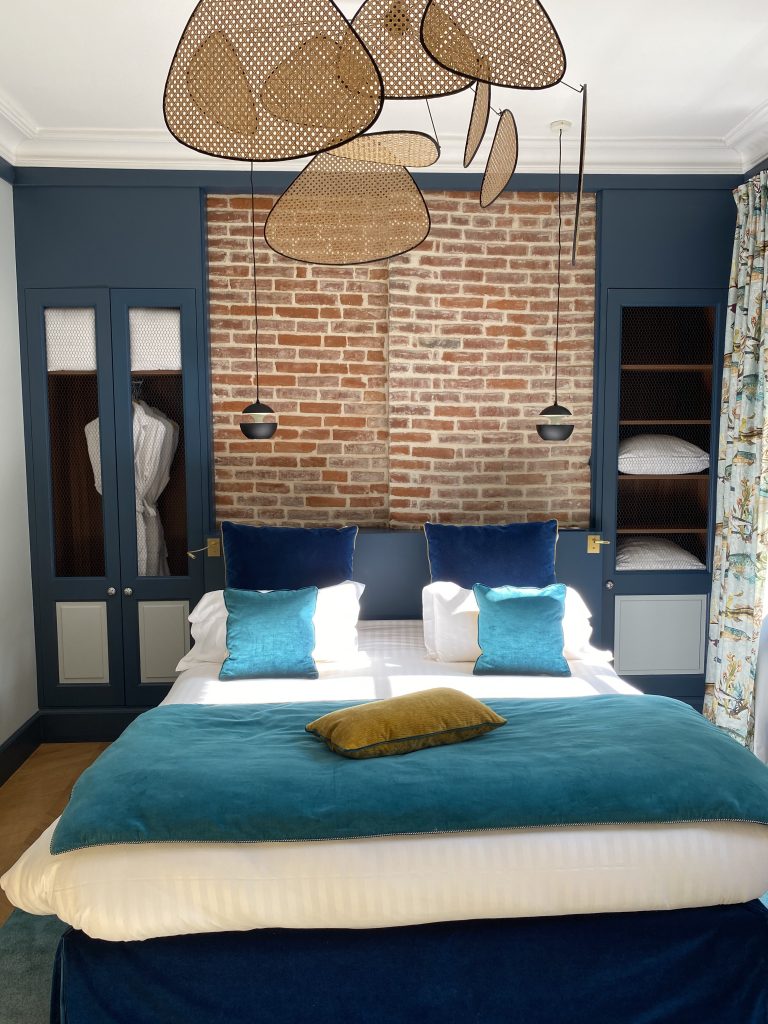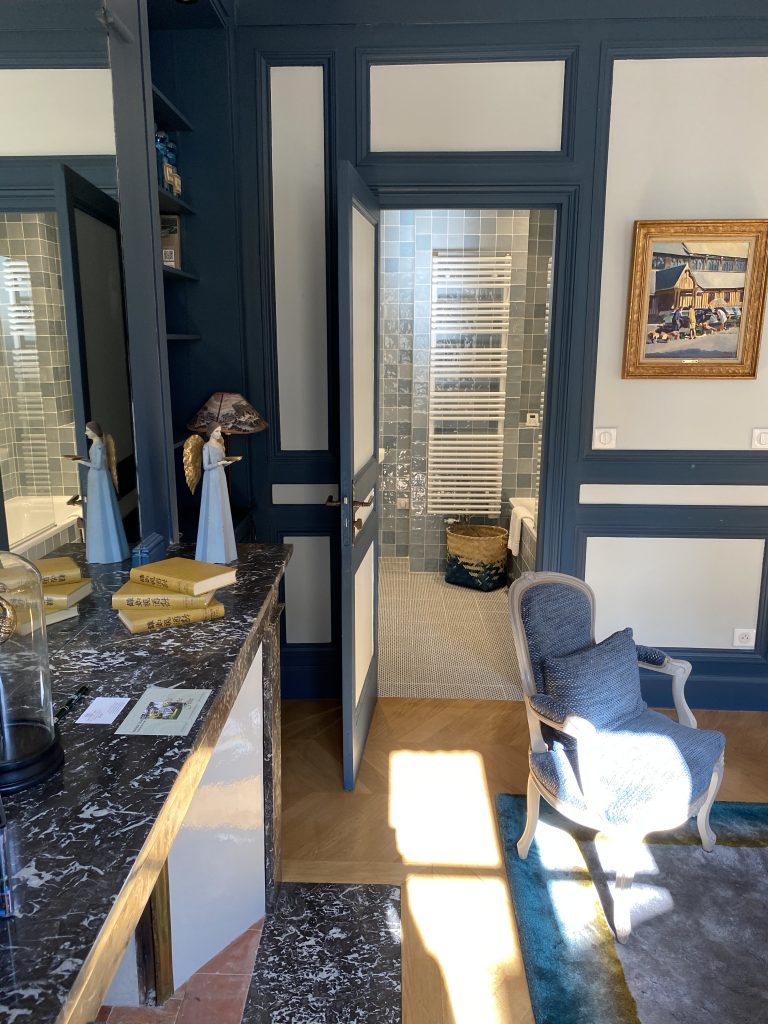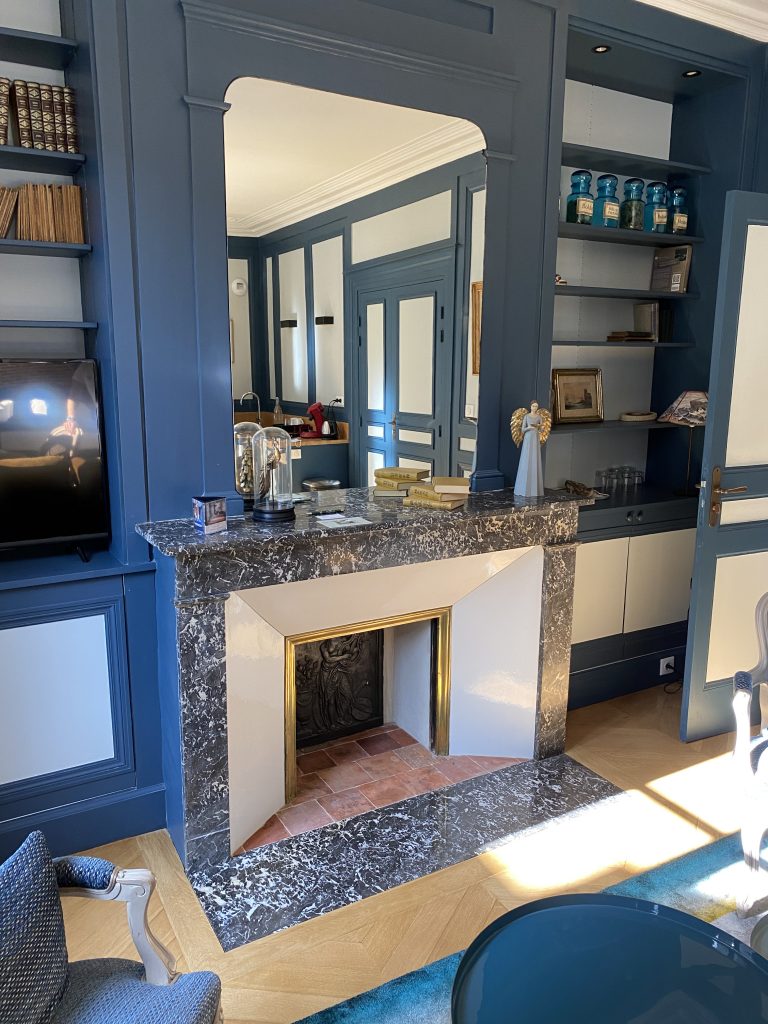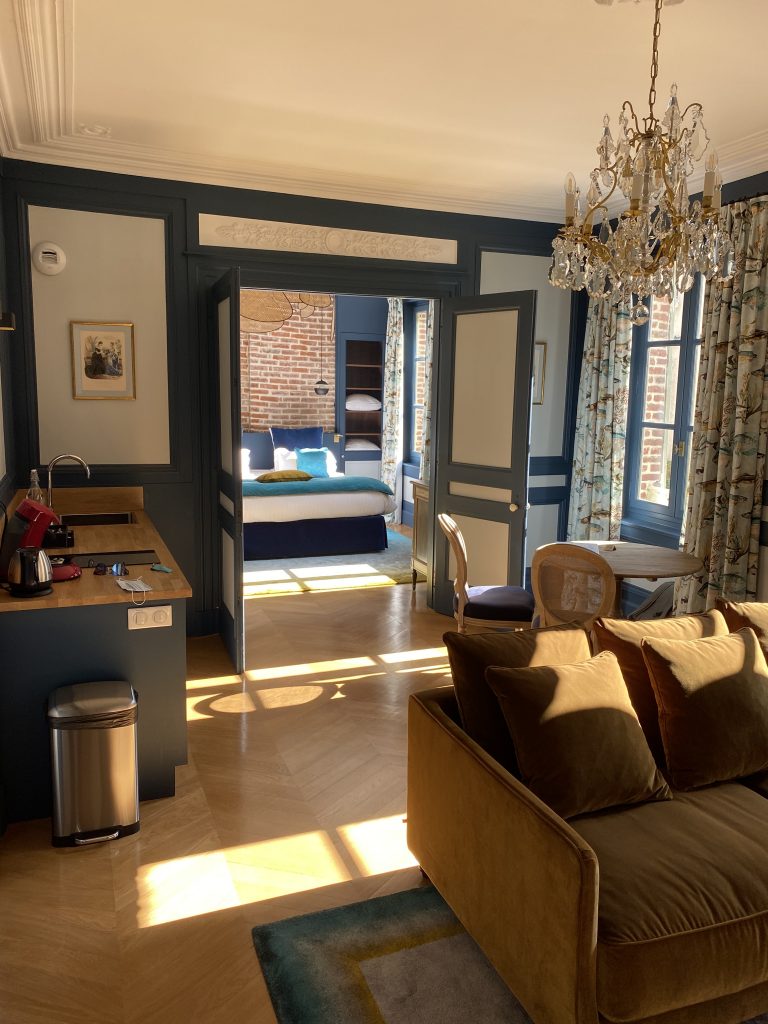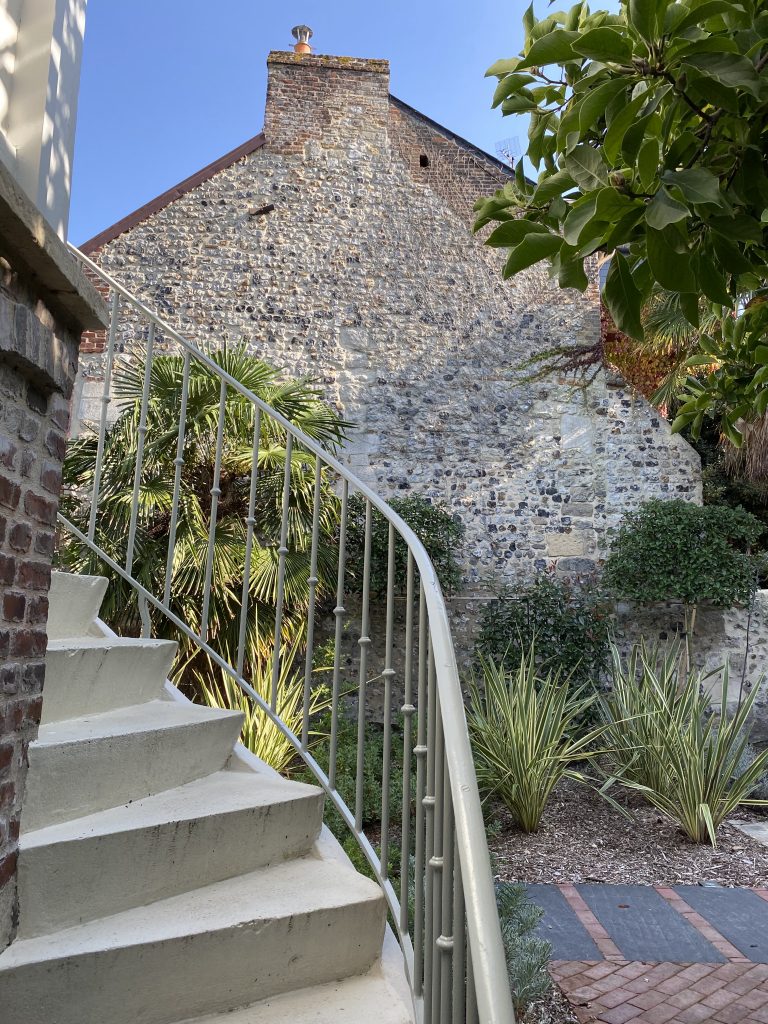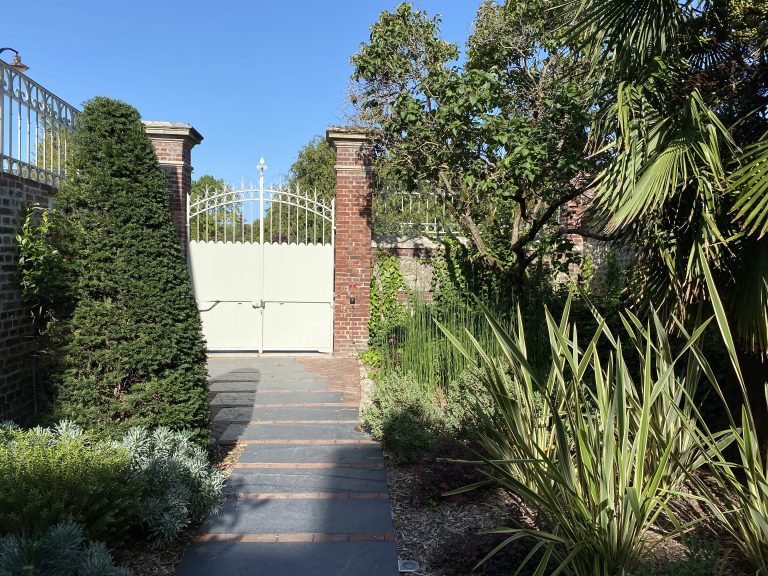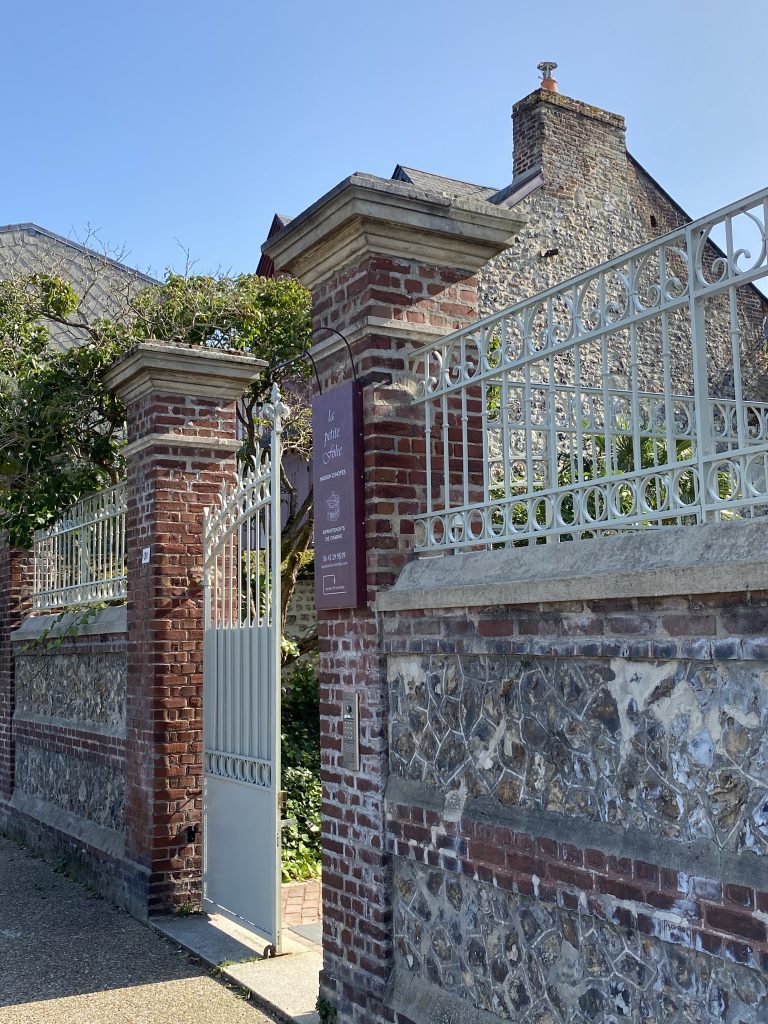 France - Honfleur- Normandy
A UNIQUE PLACE ON THE HEIGHTS OF HONFLEUR
Saint Simeon Farm, the cradle of Impressionism, is a magnificent 17th-century inn, where our famous little painters came to be pampered by Mother Toutain. This unique place welcomes you so that in turn you can rejoice in the wonderful light of the Seine.
"The beautiful Auberge de la Mère Toutain, now Relais and Châteaux, full of history and beauty, is balanced into three different buildings.
The main building, where you will find, the bar and restaurant; the 17th-century pavilion, with its half-timbers and wooden staircases overlooking the gardens. In these two historic houses, don't expect to find an elevator! The place, respected, remained in its "authenticity."
Perfectly suited for short stays, this room category offers sufficient space, which will seduce you with its cozy and warm side. Whether under the roofs, attic, or on the garden floor, all offer beautiful openings on the park.
A simple and tasteful decoration.
In order to respect the history of the hotel, its charm, and character, all the rooms we offer are unique, with different space and decoration. The photos presented on the site give you simply an idea of the comfort of our home, in the chosen category.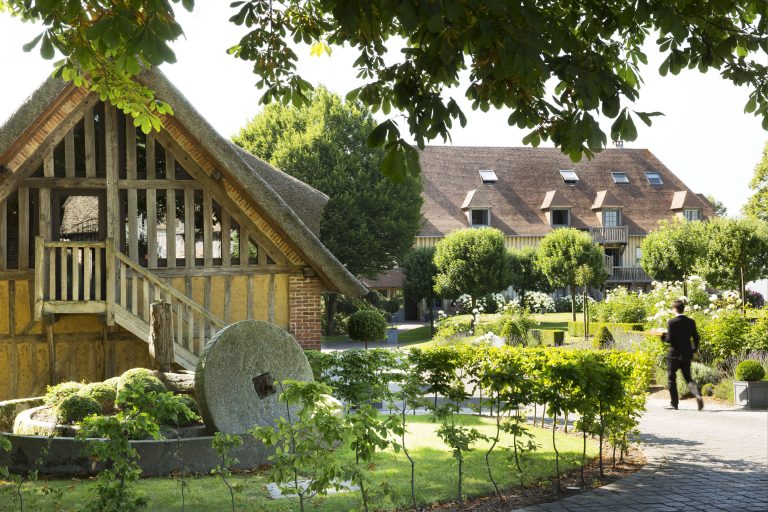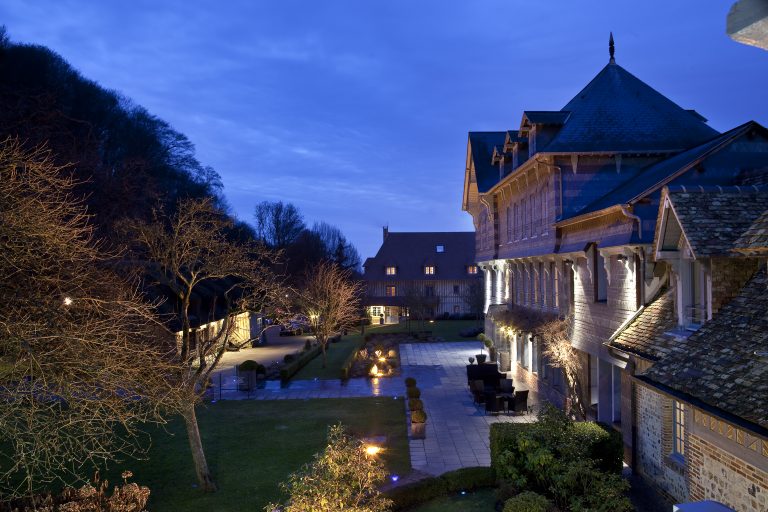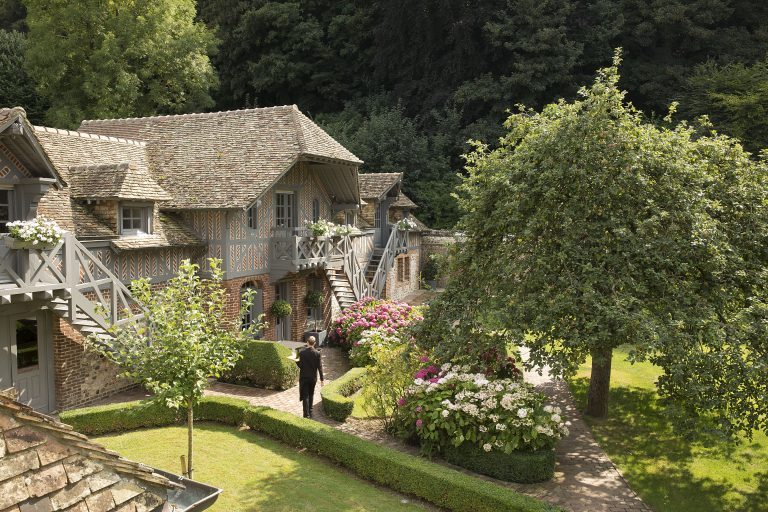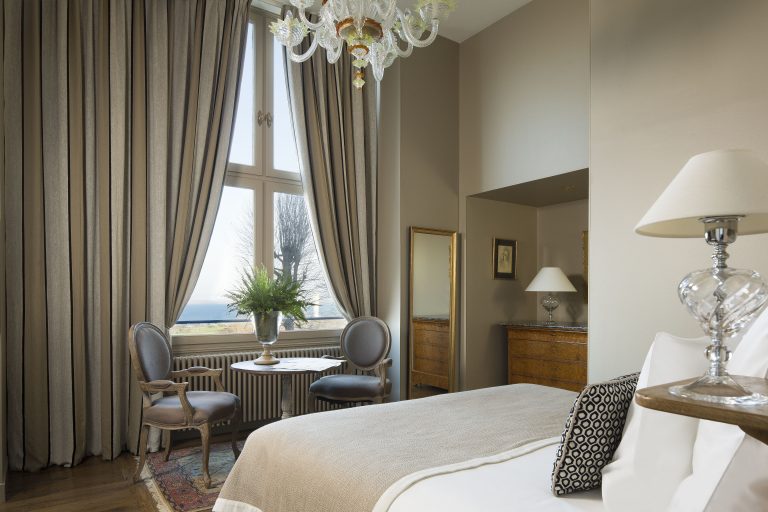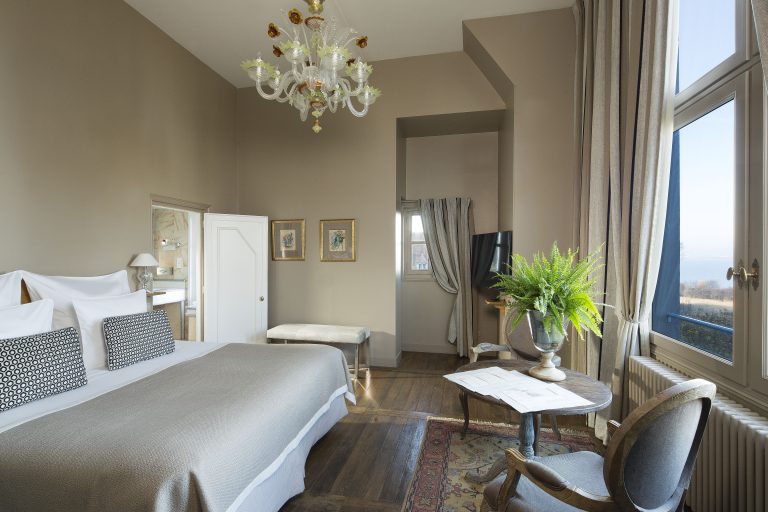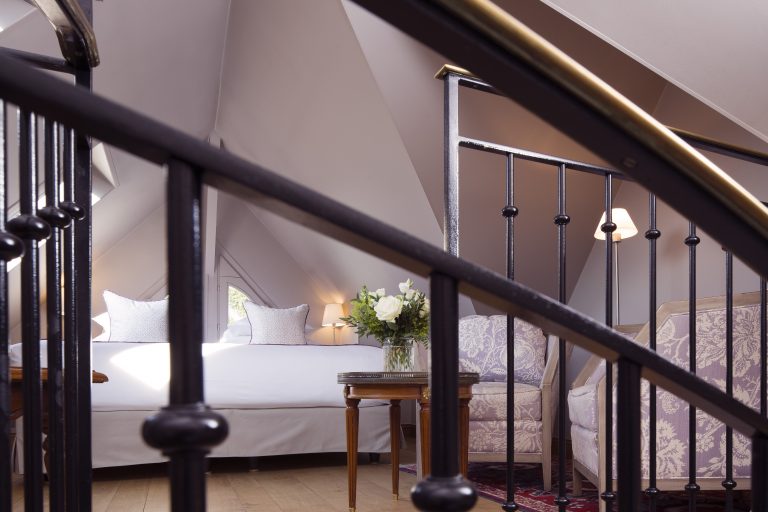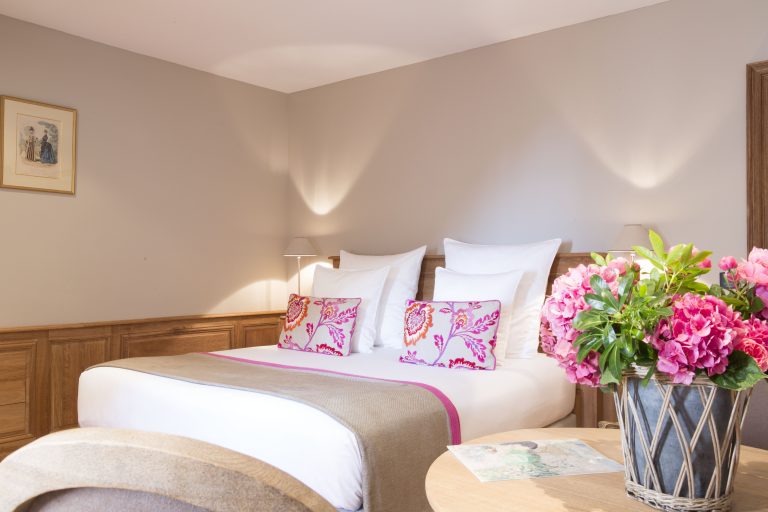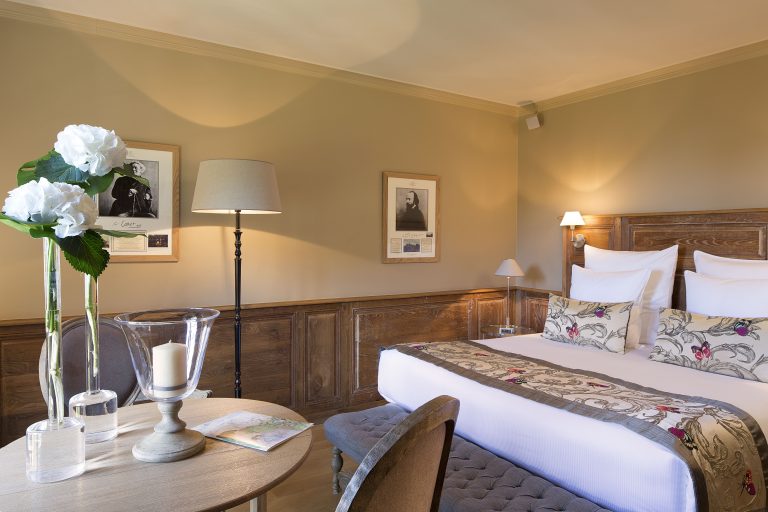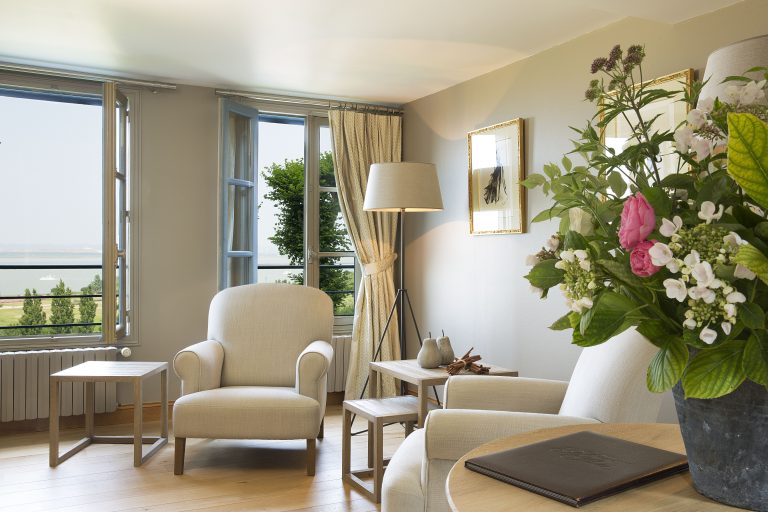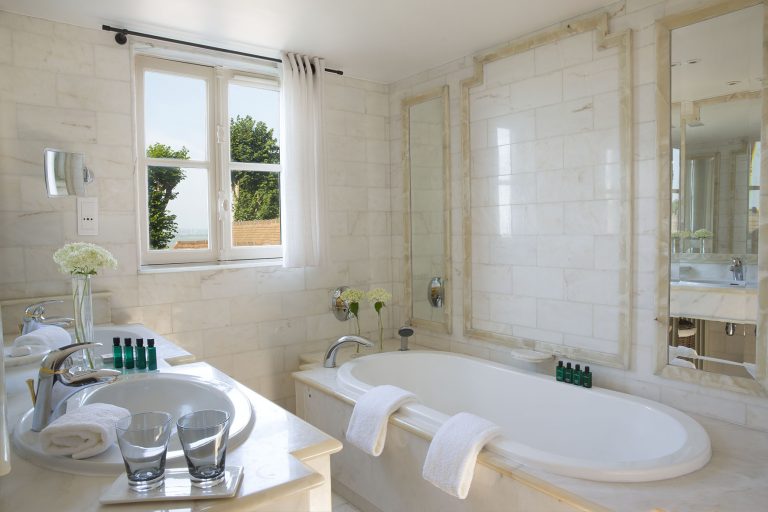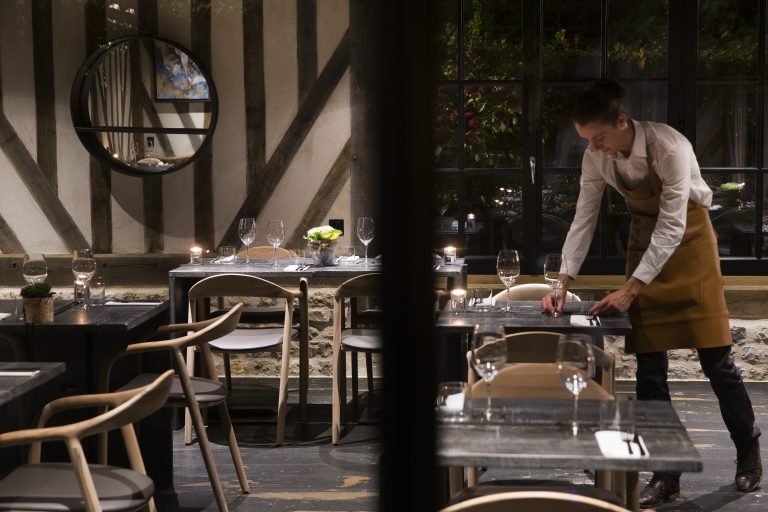 France - Saint-Victor-la-Coste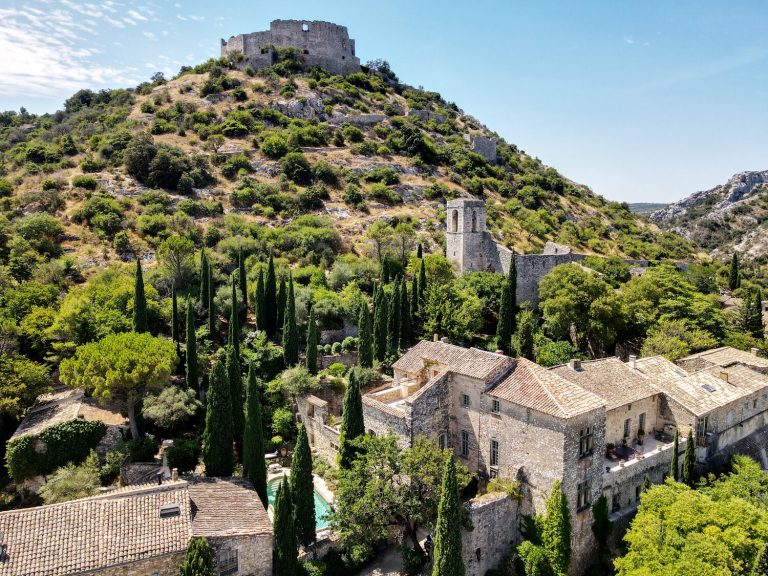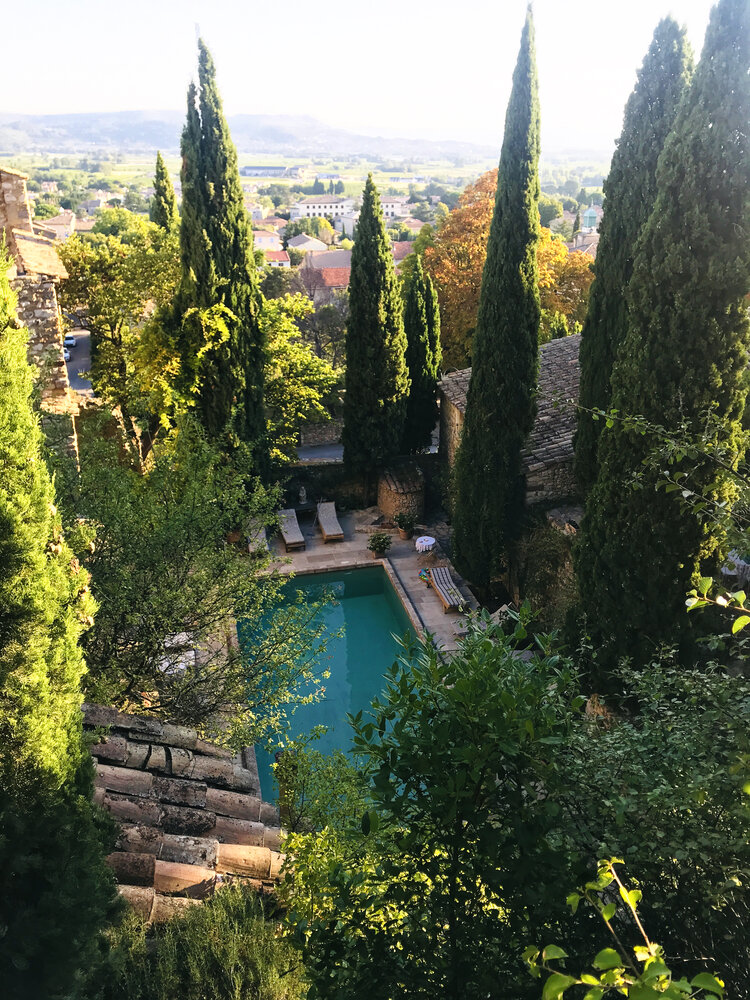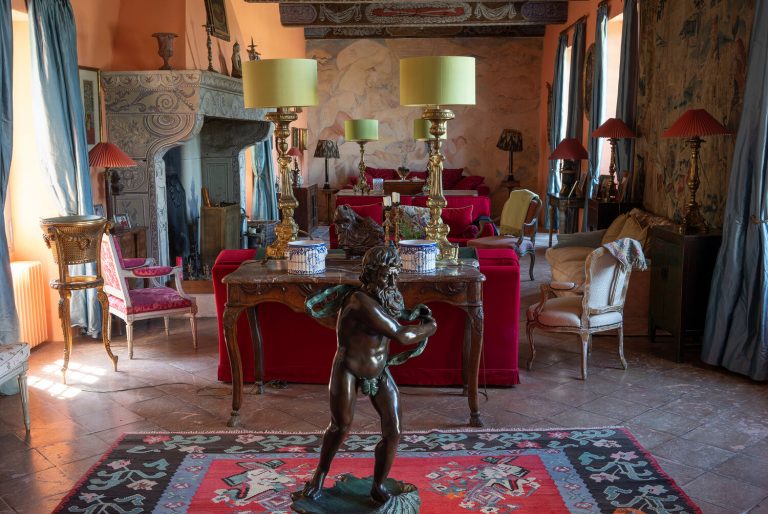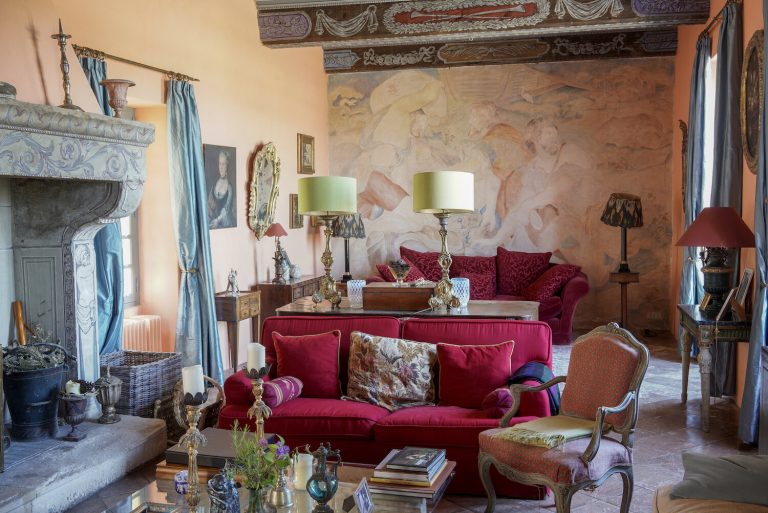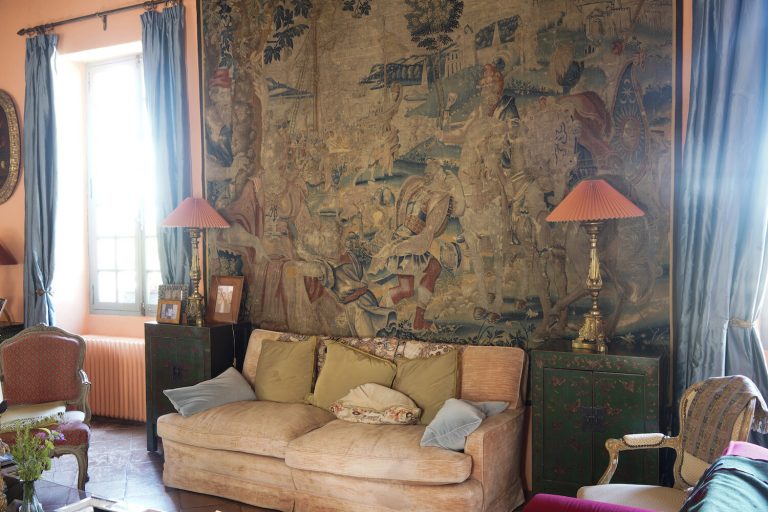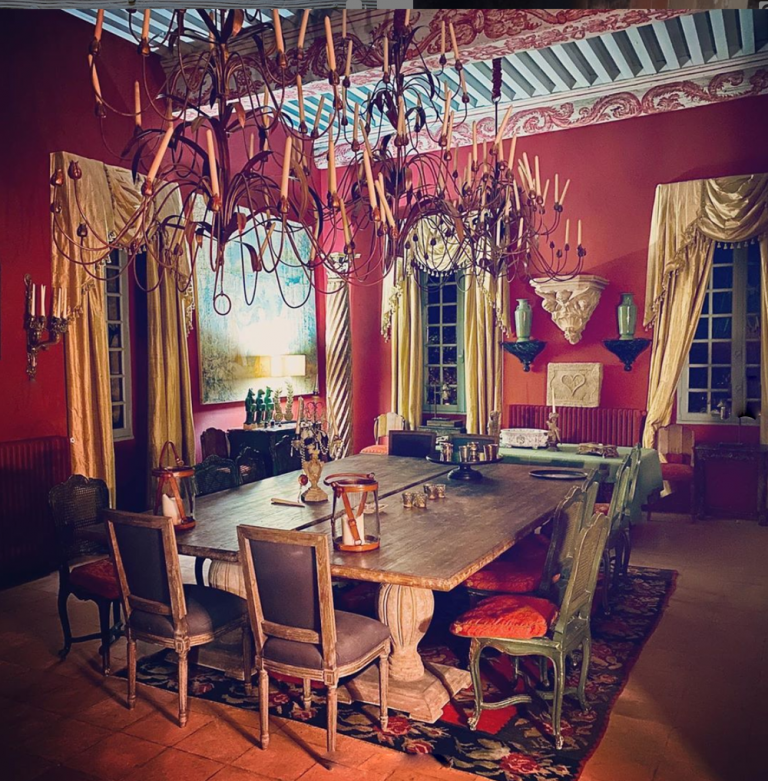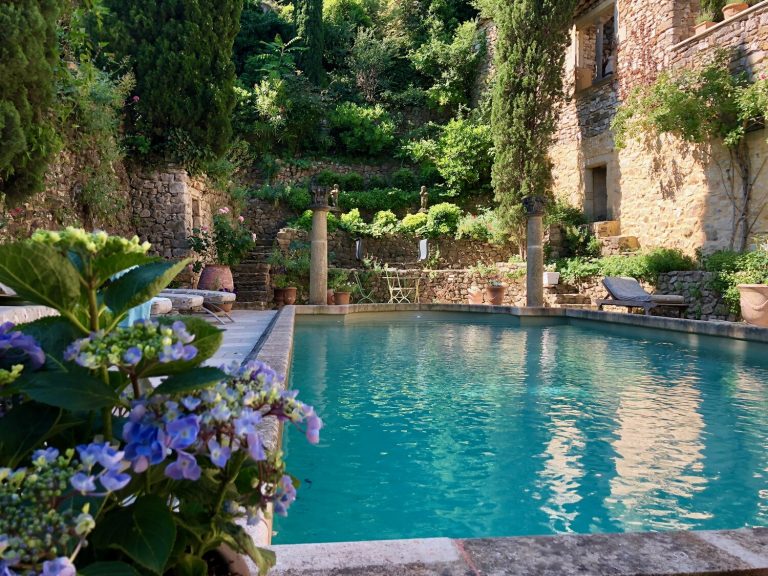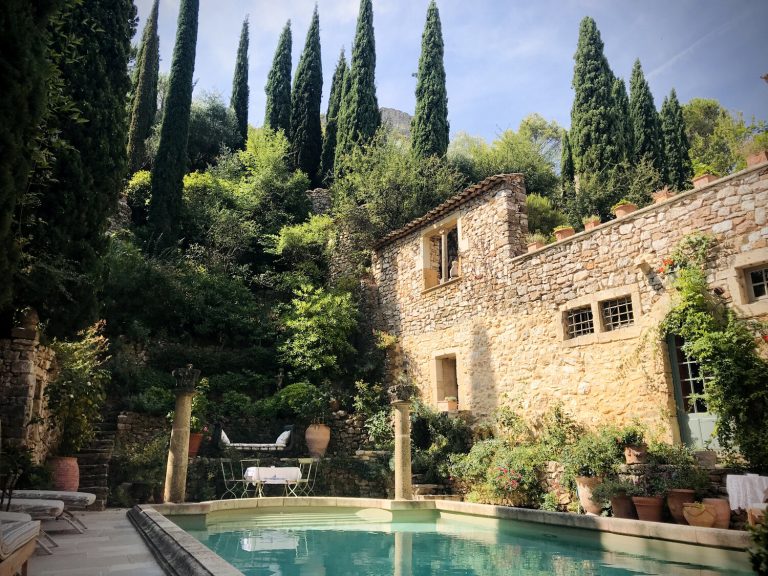 Amazing place with the best of energy and caring atmosphere. Like traveling in time
Chateau St Victor la Coste is magical. It is completely unique. It is a private home decorated artistically yet flamboyantly, with an eclectic style not remotely like a hotel or other such venue. It is genuinely wonderful and very special.
It is in a village untouched by tourism, sleepy and beautiful. Surrounded by Cote de Rhone vineyards and forests, this is a world away from the excess or glitz of the Cote d'Azur and is definitely for the more discerning Francophile, looking for a south of France long remembered and not often found.
It is situated on the border of Provence and Languedoc with balmy temperatures extending the season and wonderful local produce for gourmands! Local wines include Chateauneuf des Papes, Gigondas, Lirac, and Tavel. This is a property for the connoisseur, the aesthete, and those wanting peace and tranquility yet also part of a charming small village with amenities to hand.
It comes fully equipped with all modern comfort, high thread count Egyptian bedding, fully functional and well-equipped kitchens (Lacanche 3 ovens), and fabulously comfortable beds but also intriguing gardens, with old deliciously scented roses, plumbago, hortensia, and jasmine leading to the old Castellas, and surrounding a very beautiful stone pool (6m x 15m) with columns and statues.