Rich in the history of ancient cultures and civilizations, which were eventually colonized by Spanish conquerors shaped the Mexico we see today. The famous Aztec civilization was based in Mexico. Their tales and legends form an interesting part of many urban traditions that define Mexican society.
Mexico invites you, to explore the long gone Aztec culture. It pampers you with its delicious culinary offerings and captivates you with its breathtaking beauty.
our LXRY! hotel selection
We have some criteria before we can call a hotel a LXRY! Selection Hotel. We want to be surprised, we need luxury and hospitality at a high level, we love the quality of food and the rooms, we think the location is super important, and….we want to memorize the hotel for a lifetime! So you will not find basic chain hotels that look similar in all countries but truly found local gems that are different and memorable.
A Baja Oasis
Blending natural beauty with authentic Mexican culture, Montage Los Cabos is an idyllic sanctuary perched upon the premier beachfront in Cabo. Spanning 39 acres along the gentle azure waters of Santa Maria Bay, the resort features walk-in access to the finest swimming, snorkeling, and diving in the region.
On the edge of Santa Maria Bay, find your sanctuary in one of 122 expansive guestrooms, suites and casas, and 52 Montage Residences.
Authentic Wellness
Inspired by the rhythms of the ocean and local traditions, rituals at Spa Montage are steeped in the beauty and healing power of Baja California Sur.
Baja-Inspired Cuisine
Discover the essence of Baja California Sur throughout our four distinct dining concepts, including modern Mexican cuisine at Mezcal.
Mexico - San José del Cabo
A LEGENDARY BAJA RETREAT
Set in lush tropical gardens where pristine desert sands meet rolling seas, at One&Only Palmilla the world stops spinning and time stands still. Let your personal butler lead you into your beautifully crafted space, as you surrender to our intuitive service, thoughtful little touches, and warmth at every turn.
Mexican charm comes to life at One&Only Palmilla, a stunning Los Cabos resort, immersed between blues skies and the azure sea.
SPACE AND SECLUSION IN MEXICO
Rediscover the wonders of Mexico. Dive into the Sea of Cortez with your loved ones, step into a world of glamour with authentic dining experiences by the ocean, and experience how it feels to be truly alive once more. One&Only Palmilla welcomes you with an open heart back to our legendary private resort, Here&Now.
Discover ocean-facing rooms, spectacular suites, and exceptional villas at this legendary Mexico resort on the Los Cabos peninsula.
Surrounded by shimmering sands, swaying palms, and the blue of the sky and the sea, reserve one of the One&Only Palmilla rooms, suites, casita suites, or luxury villas and fully immerse yourself into the charm of Los Cabos. Indulge yourself with Villa Cortez, a stunning escape unlike any other, and Villa One, the most exclusive villa perched at the highest point of the resort. All accommodations include complimentary daily breakfast for two.
Each of the Los Cabos resort rooms faces the ocean, affording sweeping views of the breathtaking peninsula from a private terrace or patio with oversized daybeds and chairs. Found in the Casa Mañanitas, Casa Margaritas, and Tres Palmas residences, their stylish hotel rooms embrace your tropical surroundings.
The only private beach resort in Los Cabos
Balanced by the Elements
Waves crash along the rocks, sending salty spray into air warmed by brilliant sunshine. This centuries-old rhythm helped shape Cabo's Punta Ballena coastline, named for its resemblance to a whale's tail. You'll feel in harmony with the vivid sensations of Baja California—and with the Esperanza family.
Casitas and Suites
The word suggests "little house" in Spanish, but with 925 square feet, our casita guests would beg to differ. Enjoy the beauty of Los Cabos with the benefits of indoor-outdoor living. Each Casita comes with a large private terrace, many with infinity-edge hot tubs. Need a little more space to lounge or enjoy a siesta, our suites range in generous size from 1,200 – 2,000 square feet and feature sweeping views of the Sea of Cortez, enjoyed equally from your bed, or from the infinity-edge hot tub on your private terrace.
Villas
Perfect for families, groups, and extended stays, these rentals and residences deliver space and discretion along with access to Auberge resort amenities. Villas range from one-bedrooms at 1,800 square feet to four bedrooms at 4,000 square feet, each with a full kitchen, dining area, and expansive outdoor terrace.
Cocina del Mar
This is Cabo's most spectacular place to dine—set on a rocky promontory surrounded by the crashing waves. The salty sea air complements the exquisite variety of just-caught seafood prepared to let the vibrant natural flavors shine through.
Explore the Uncharted
At Paradero Todos Santos, they've drawn on the splendor and simplicity of their backyard to provide a guest experience that's rooted in community, brimming with adventure, and ripe with sensory delight.
They believe in travel that cultivates a sense of place while stoking a streak of adventure—and in Todos Santos, a lush oasis nestled in a vast desert, discoveries abound. Like the rhythms of nature, every day at Paradero is different, offering a new way of contemplating our surroundings and being in the world.
They're less of a hotel than they are a high-design landscaping project with luxurious suites. Their walls were designed to disappear into the background, blurring the line between indoor and outdoor living, while the botanical garden—a natural paradise teeming with hundreds of indigenous plants and botanicals— was conceived as Paradero's beating, breathing heart.
They've broken from convention to imagine spaces that inspire and astonish, paving the way for sensory experiences like no other.
The suites are places to reflect and revitalize, with sanctuary-like interiors that flow into contemplative outdoor seating areas and cactus-studded desert and farmland. Paradero Todos Santos is an adults-only property.
The Garden Suites boast sprawling outdoor terraces that extend into the landscape featuring either hammocks or soaking tubs. Rooms are oases of calm and serenity, balancing clean lines and natural textures with handmade Mexican furnishings. Main living areas have nooks that look out to the natural scenery, while the bathrooms feature indoor-outdoor showers with perforated privacy screens. Some Garden Suites offer views of the farming fields that encircle the property, while others look out to the mountainous desert.
The  Rooftop Suites are distinguished by their panoramic rooftops, all of which have built-in suspended "star nets," offering high-altitude views of the surrounding farmlands, mountains, and ocean (you might even spot a whale!). Like their ground-floor counterparts, Rooftop Suites feature plush day beds and showers that open up to the outdoors. Some also come with outdoor fire pits and telescopes, allowing guests to make the most of Todos Santos's cool, starry nights.
Luxury is not a visit: it is a way of living
Chablé Yucatán recovers the splendor of the aristocracy and the bases of Mayan well-being. It's true: luxury attracts, as beauty does. As knowledge, as health.
But today luxury is not only being surrounded by fine objects: it is a way of seeing the world, of living in harmony, of receiving through the door of the senses the gift of the world. Luxury is to live true experiences, recover those summits of comfort and magnificence, but without forgetting the physical and spiritual well-being, the certainty of our place in the universe and in our own conscience.
Luxury is not a visit: it is a way of living. Luxury, well-being, knowledge, beauty demand our deepest harmony. We are heirs of an almost unimaginable legacy of wealth.
A few miles from Chixchulub crater, 26 kilometers from Merida, going to Campeche, is Chocholá. A few more than a thousand homes stand on the land that the as- toroid touched 65 million years ago. A magnificent jungle over stone, with no surface water but liquid underneath, crystalline and vibrant in San Ignacio Cenote. Chocholá means saltwater in Maya. Here, the jungle shelters the largest group of whitetail, gray tail, and red deer in Yucatan.
The road leading to the Casitas and Villas. Jungle vegetation begins emerging you into the Mayan culture, its history, its materials are again discovered. They find their natural place in the jungle, around an old wall or a local tree, respecting all existing vegetation.
The spaces are luxurious and comfortable so that guests do not feel thrown into nature, but in a privileged place, where they become part of it and observe it with respect. The stone walls recreate old walls, called albarradas, are the pretext to create the space in which the hammocks and private pools are located. Bathrooms are open spaces, cubes of glass and wood that make you feel in the middle of the jungle but that strategically regulate privacy.
Mexico - Playa del Carmen
As you know you will not find lots of 3-star hotels in our selection. But this small and nice boutique-style hotel is an exception.
In the 1960s, the international jet-set arrived in Playa del Carmen and transformed a sleepy fishing village into a booming resort town. Marquee Playa Hotel infuses sleek elements of the glamorous, golden age of travel with Playa charm, from the boutique guest rooms up to the rooftop pool and bar.
Warm tones and sleek, contemporary design set the scene for 20 guest rooms. Take in the view through floor-to-ceiling windows, close the blackout curtains, and switch to dimmable mood lighting. Every room has complimentary Wi-Fi, and a smart TV.
Their philosophy is simple – offer an exceptional guest experience, complemented by an outstanding selection of curated cocktails using fresh, local ingredients and a menu that is approachable any time of day or night.
Half a block from the famous 12th street nightlife, the hotel is surrounded by the best shopping and restaurants that Playa del Carmen has to offer. In addition to the vibrant design rooms, the hotel also features a rooftop bar and pool with panoramic city and ocean views.
Mexico - San José del Cabo
A STUNNING SANCTUARY
Los Cabos Luxury Resort
On the Sea of Cortés in Baja, at the edge of the horizon, Viceroy Los Cabos is like no other place on earth. The architecturally stunning concept by Miguel Angel Aragonés lures you into a quiet state of mind with its cinematic views and striking architecture around every turn.
Be a part of the scene and restore your spirit with immersive experiences throughout the hotel. The resort is crowned by five restaurants and lounges, a rooftop bar, and a holistic-focused spa. The historic Colonial streets of San José del Cabo are nearby, as are endless opportunities for outdoor adventure on land and sea. Yet staying right in your guestroom — where sunlight streams through floor-to-ceiling windows and you have your very own private patio or balcony — may be just the life-changing experience you need.
Check-in and be enraptured. There are 198 guestrooms nestled in striking white buildings, all connected by elevated walkways under which water flows directly from the Sea of Cortés. Its nature meets modernity, inside and out. 
A BRAND NEW ECO-HAVEN
Woven seamlessly into the diverse, dramatic vistas of one of Mexico's last tropical beachfront rainforests in Mexico in Riviera Nayarit, One&Only Mandarina blends the best of chic resort living, tropical relaxation, and authentic outdoor adventure – discover a truly connected environment.
We're overjoyed that this second resort in Mexico is now open and we invite you to experience the undisturbed, awe-inspiring natural setting of One&Only Mandarina. A hidden retreat in Riviera Nayarit, with palm-fringed sands, swimmable shores, and an energetic environment crafted for reconnection.
Be completely transported by this bold new venture on the stunning coastline of Mexico's Riviera Nayarit. Enter another universe entirely, where rugged volcanic rocks, winding estuaries, and untamed rainforest burst onto mesmerizing white sands and glistening shores. In this chic natural sanctuary, experience a renewed sense of vitality and surrender to the intangible yet overwhelming pull of adventure.
TREEHOUSES & VILLAS
Perched in boughs, these standalone treehouses are designed to celebrate the destination with a blend of indoor and outdoor living spaces, private plunge pools, expansive terraces, and private butler service.
Explore nature's abundant wildlife and one-of-a-kind adventures from the stylish, standalone clifftop resort villas where you will be taken care of by our warm and friendly, private butlers. Enjoy large terraces, outdoor living, and your own private plunge pool at all of our villas.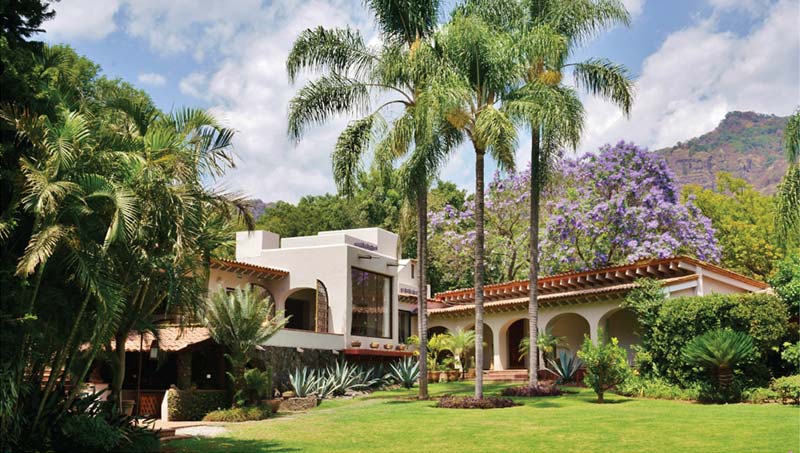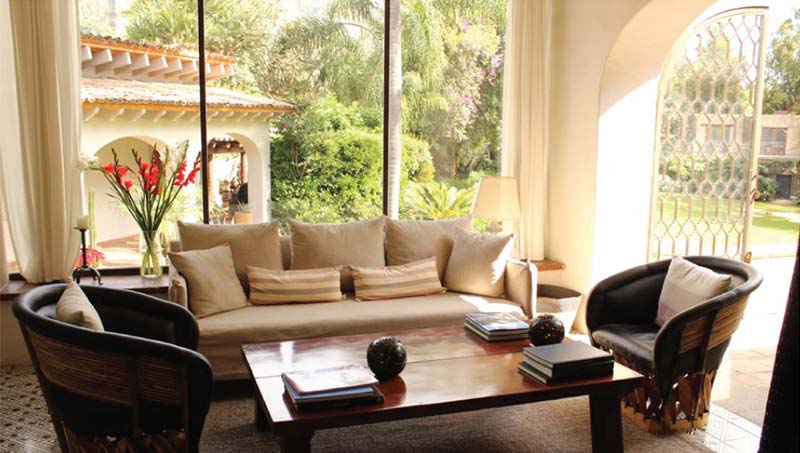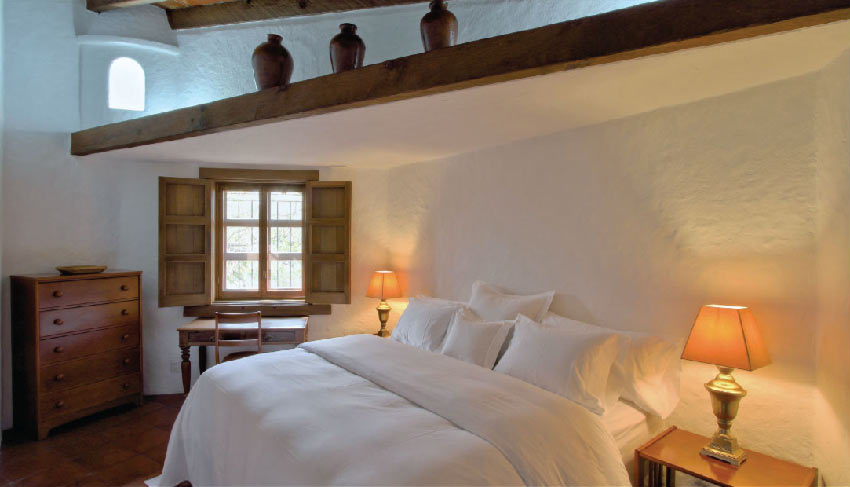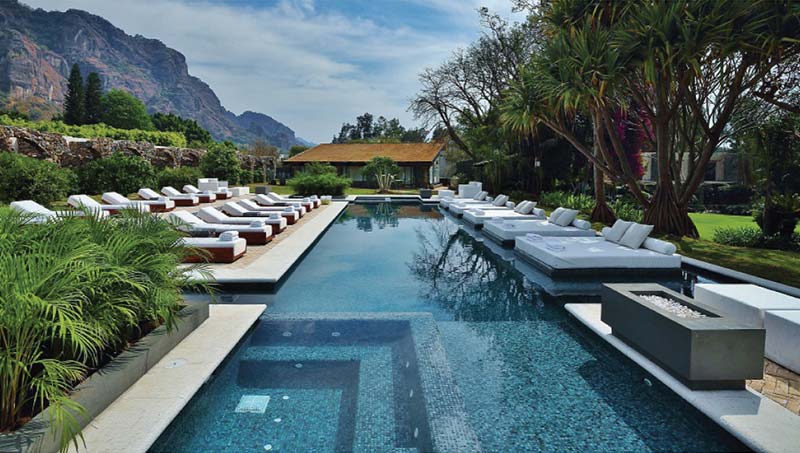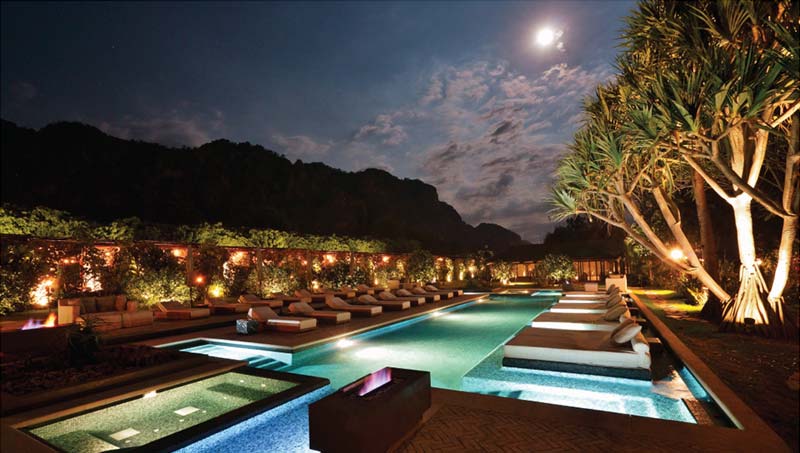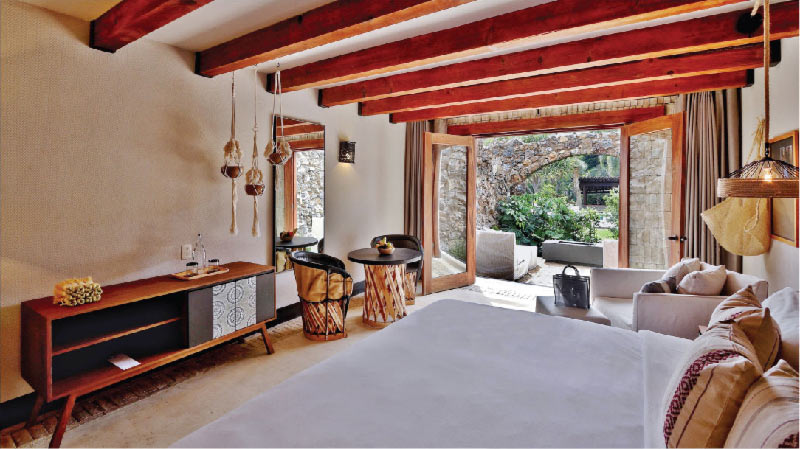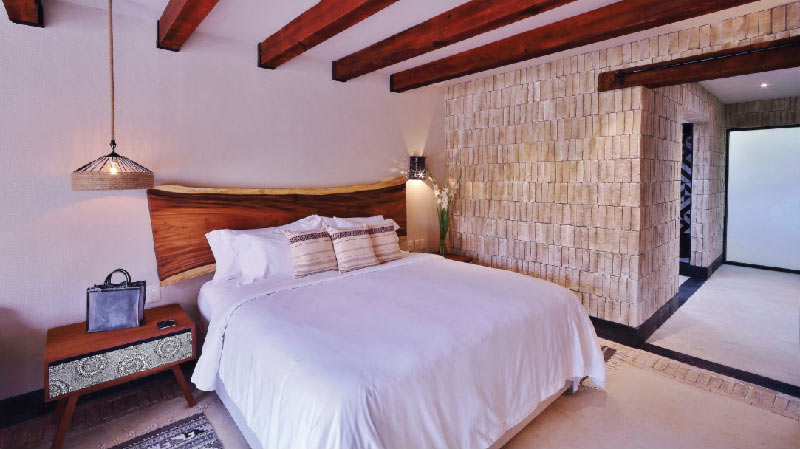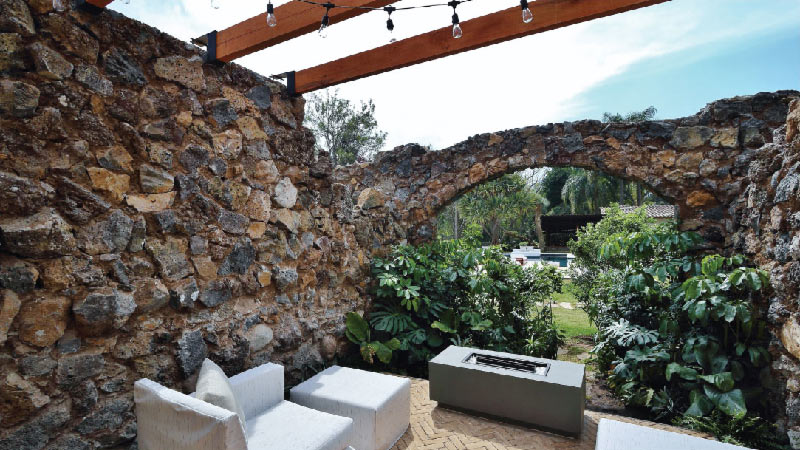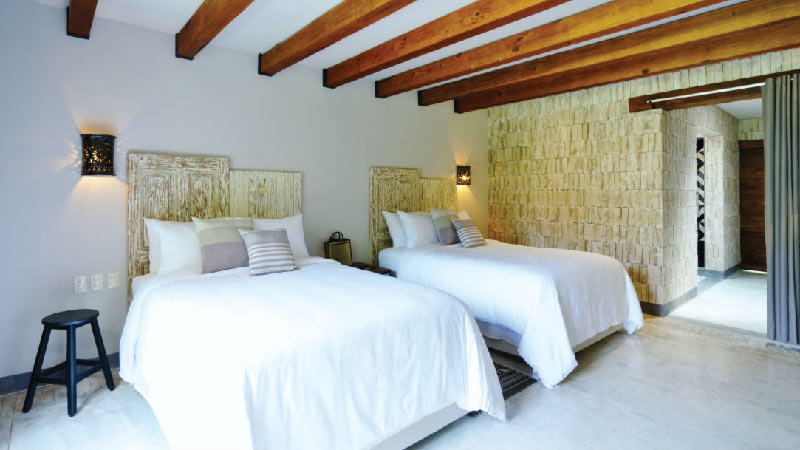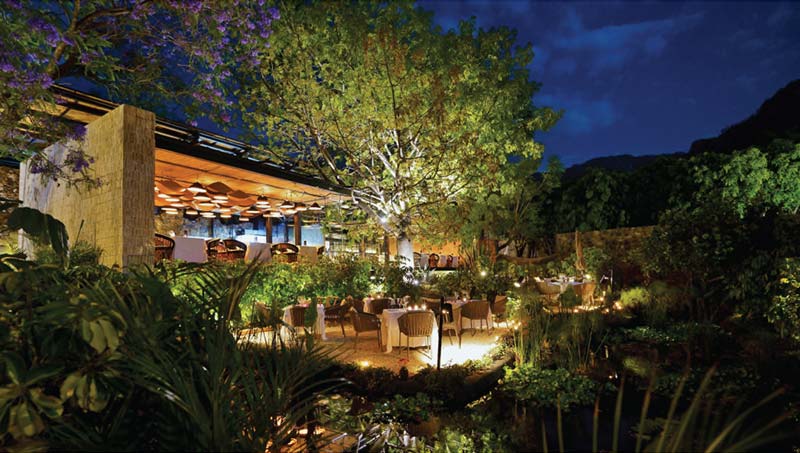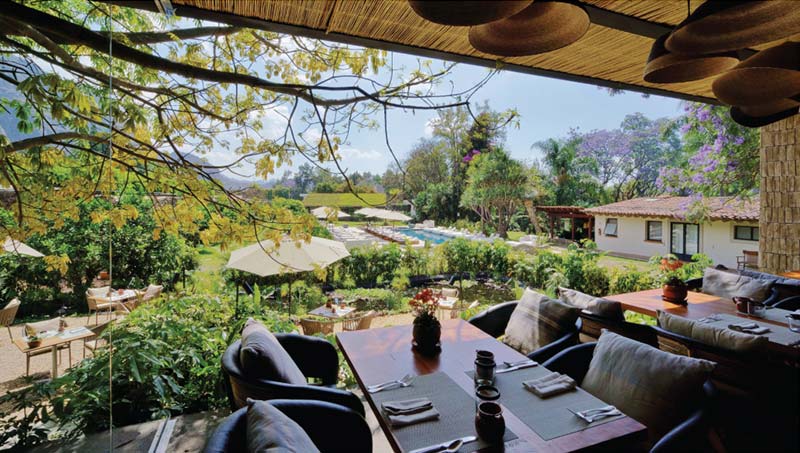 a journey of self-knowledge, relaxation, romance, and tranquility
Picture yourself in front of a beautiful gate.
What's inside?
Walk under ancient trees, which shelter Amomoxtli, the hotel in Tepoztlán that will soon be engraved in your heart. You cross the bridge that has been there for over 200 years when it was the only way to go from one side of this valley to the other. You can hardly believe what is unveiled: lush gardens, dozens of shades of green among trees, plants, and flowers.
A pristine pool. And in the background, one of the best views of the beautiful El Tepozteco mountain range, mystical nature that starts you on a journey of self-knowledge, relaxation, romance, and tranquility.
At the Spa, the Temazcal reunites you with Mother Earth, affirming your most essential connection.
The main house and the restaurant confirm that by staying at Amomoxtli you are enjoying the most authentic hotel in Tepoztlan.
Amomoxtli is a hotel only for guests over 13 years of age and they do not accept pets.
Amomoxtli was born from a heart longing and the original house is proof. They welcome guests as at home, the house is the meeting point and an ideal place to have a drink and enjoy this hotel in Tepoztlán. Discover its bar, the library, the terrace, and the living room, to have an authentic home in the country experience.
In the gardens of Amomoxtli, this beautiful hotel in Tepoztlán, you will find plants endemic to the region, such as ahuehuete or amate trees; an important selection of cacti, bougainvillea, and various herbs that they use in their kitchen and in the treatments of the Spa and Temazcal.
We have the pool with the most spectacular view of the Tepozteco, amid our garden's relaxing atmosphere and the joy of silence and nature's music.
The pool is heated and has two whirlpool baths, comfortable chaises, a pool bar, and restaurant service during the day.
A sustainable sanctuary in Tulum is nestled between the jungle and the Caribbean sea, where you connect, dream and celebrate
Natural palapa roofs, canvas walls, and fine linens are set seamlessly in the oceanside jungles of Tulum, beside the crashing waves of the Caribbean.
Each room provides at least 500 square feet of private space and creates the perfect environment for relaxation and reflection. Their Homes are unique Habitas creations equipped with all the comforts we seek. Fully furnished with everything you need to feel at home. Private bathrooms and showers, air conditioning, and king-sized beds. Wifi provided in your room and throughout, but you won't need it.
Located in Tulum, 17 miles from Akumal, Habitas Tulum features a year-round outdoor pool and terrace.
Guests can enjoy the on-site restaurant, Moro, helmed by Chef Horacio Dardano. 
Certain rooms feature a sitting area where you can relax. A terrace or balcony is featured in certain rooms. You will find a 24-hour front desk at the property. 
Punta Allen is 27 miles from Habitas Tulum, and Puerto Aventuras is 27 miles from the property. The nearest airport is Cozumel Airport, 40 miles from Habitas Tulum.
AUTHENTICALLY TULUM
As one of the original properties on Tulum Beach, NEST Tulum is a magical setting for an authentic experience elevated by original architecture and exceptional service, in an intimate native beach setting.
The minimalist design and culture at NEST is an ode to the region's deep-rooted history and lifestyle before the area was discovered, and the property quietly resonates with the ancient spirituality and traditions of the Mayan civilization.
VILLA BY NEST – YOUR PRIVATE ESCAPE
The beachfront Villa by NEST was originally built in 1996 as one of the first private family beach houses in Tulum. With close attention to detail, retaining and preserving the integrity of the original home, the Villa was remodeled in 2018 and outfitted with locally sourced fixtures and furniture made by local craftsmen. The Villa includes 4 beds, 3 baths, common areas, a kitchen, a large palapa terrace, expansive gardens, an outdoor, oceanfront patio and lounge area, with direct access to NEST common areas and all the amenities including room service, drinks, and dining.
ROOMS
With just 12 guest rooms and a private villa, NEST Tulum is a destination for unsurpassed hospitality and private relaxation, located steps away from the best of Tulum, but a world away from distractions. Each room features its own entrance, bathroom, air-conditioning, and unique furnishing. All guests share access to our cozy common areas including a luxury living room, tower roof deck with scenic views, and private beach accommodations. 
THE 

MYSTICAL

 EXPERIENCE

 of 

AZULIK

 Tulum

Reconnection takes on a new meaning in a place where nature, art, and ancestral wisdom coexist. This sanctuary welcomes all who wish to find peace in a space blessed with magical surroundings.

The villas of AZULIK Tulum were designed to create an atmosphere for rest, where we limit the technology to reduce its impact on the environment and our ability to get in tune with our surroundings.

The first space of this interdisciplinary creative sphere welcomes all to a museum where architecture fuses with the work of some of the most important visual artists.

Over the jungle of AZULIK Tulum, a treehouse with private nests and a unique architecture offers an enveloping gastronomic encounter that begins in our signature contemporary cuisine.

A connection between Mexican and Japanese culture happens above the canopy of the jungle. Cross a swing bridge to enter an artisanal environment where new flavors come alive.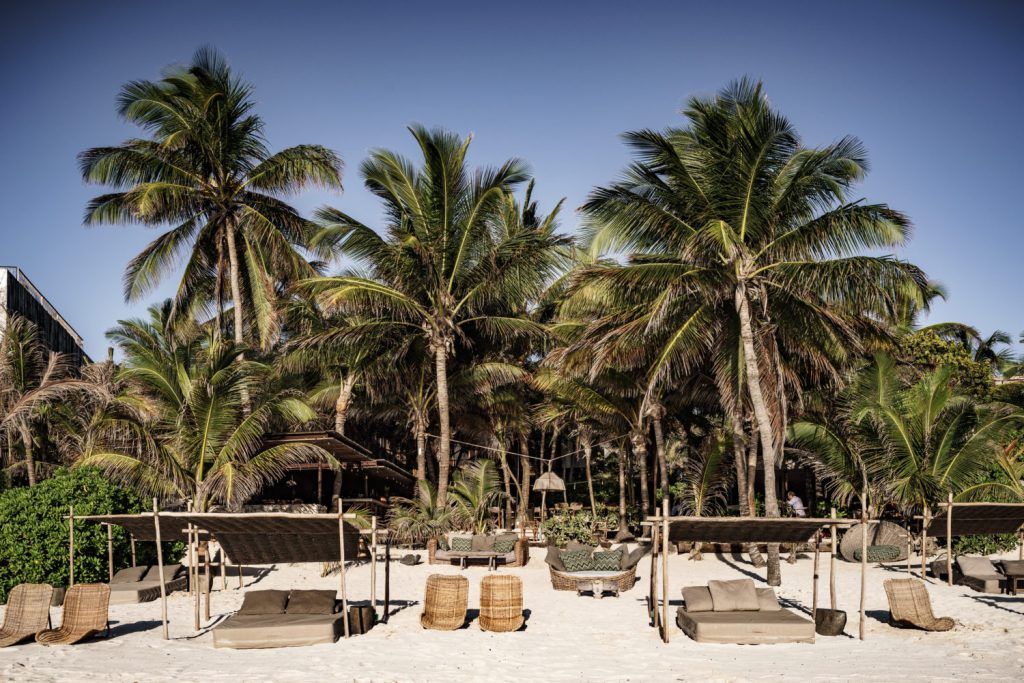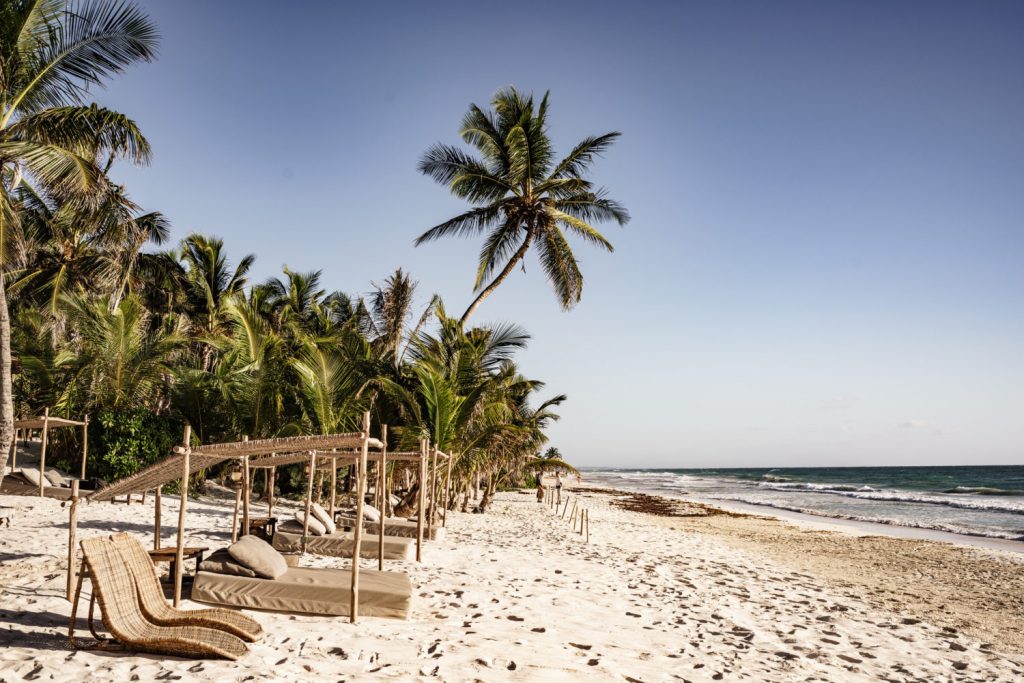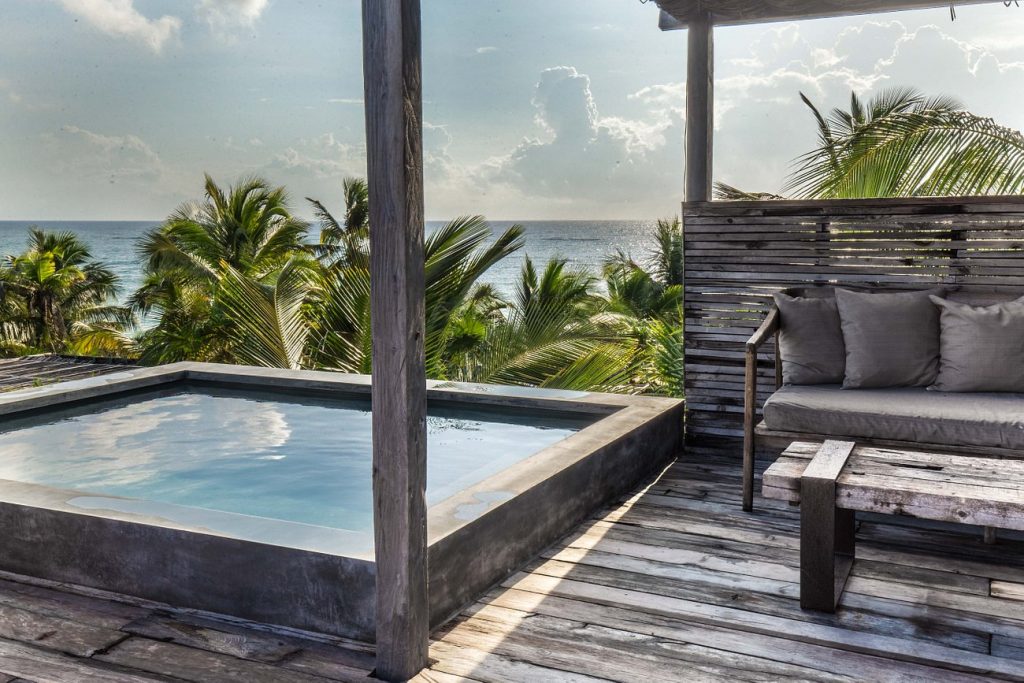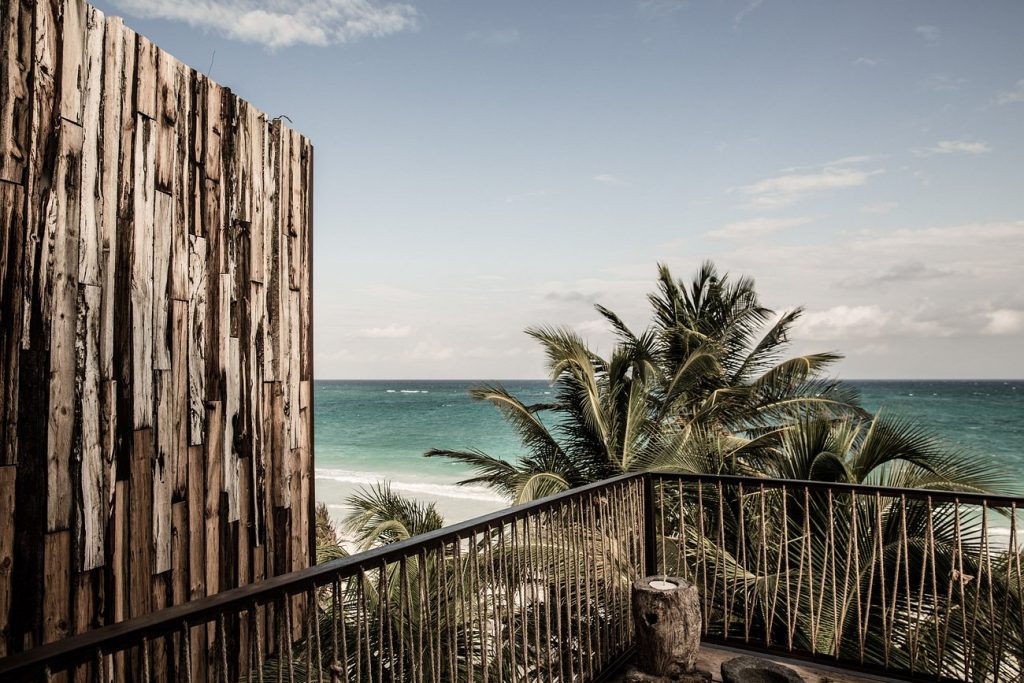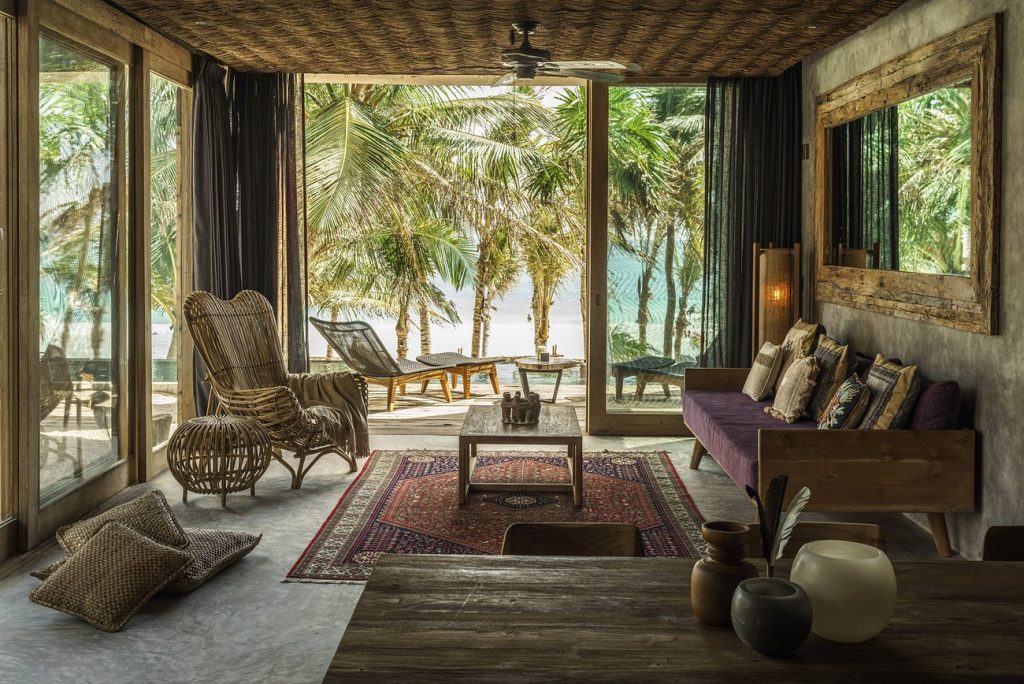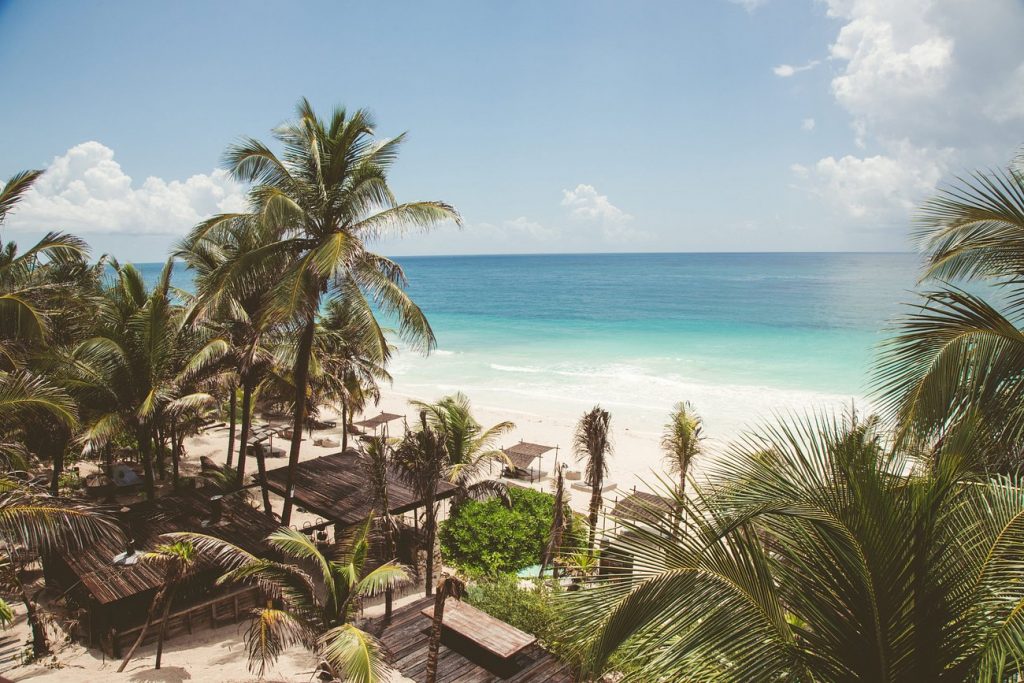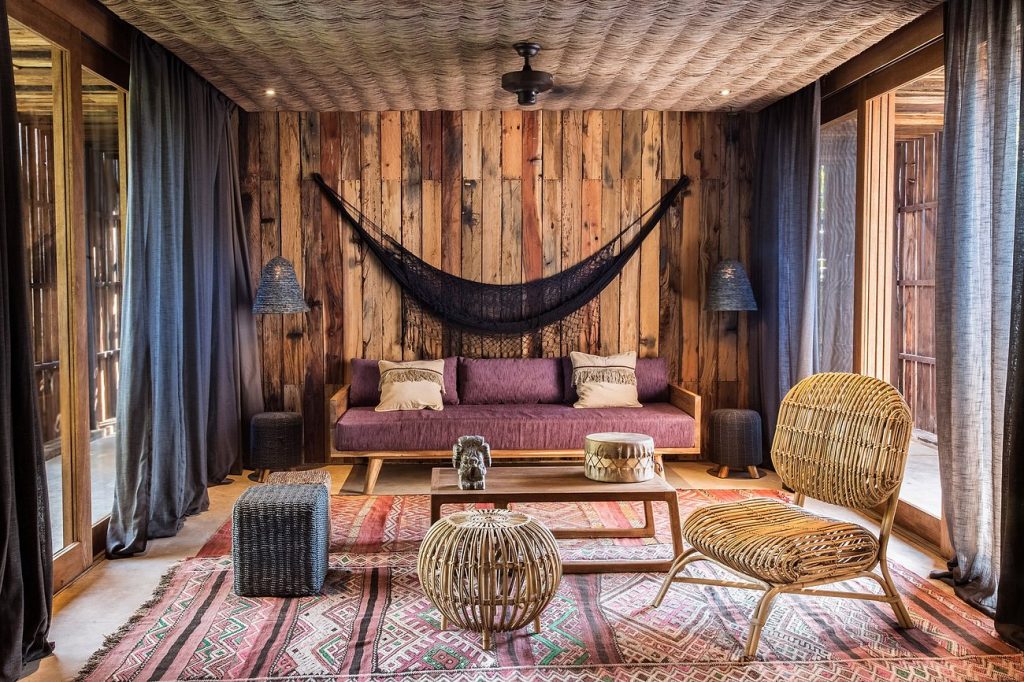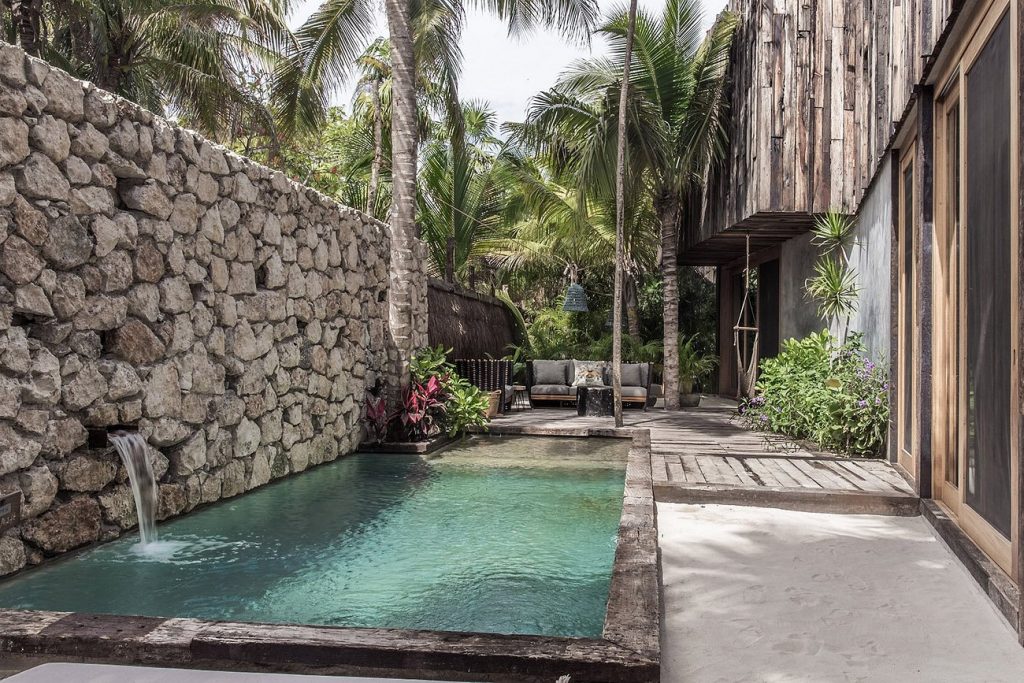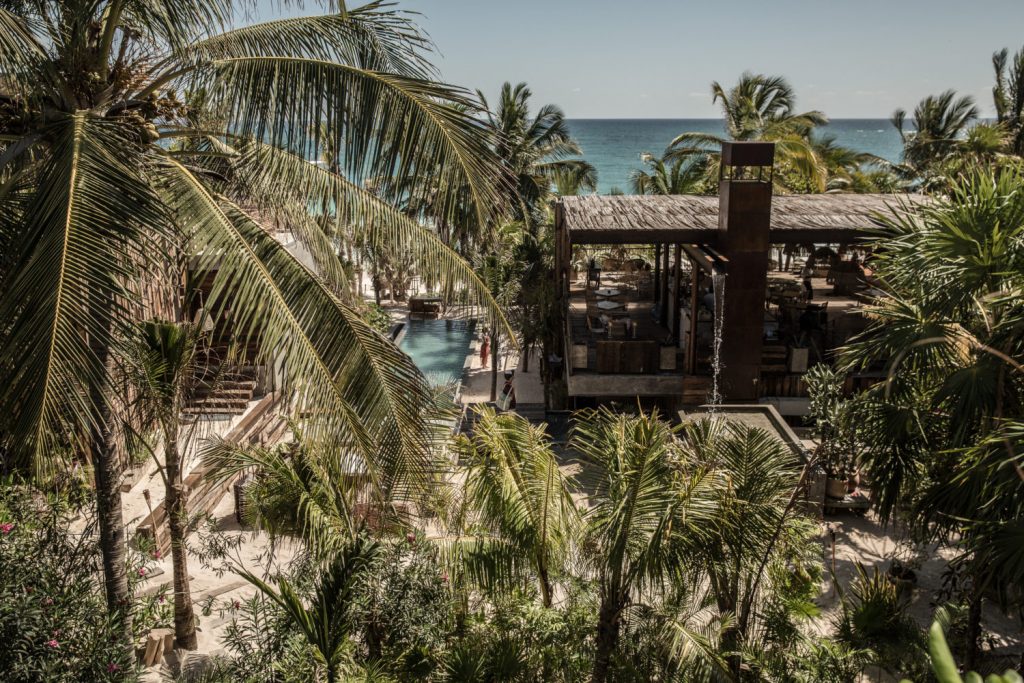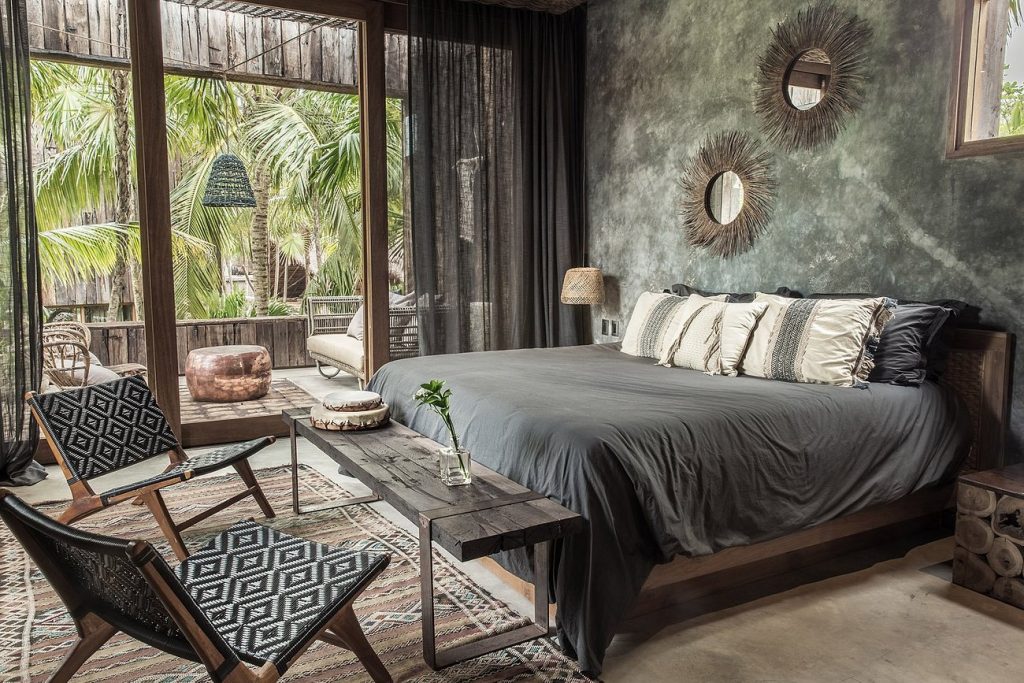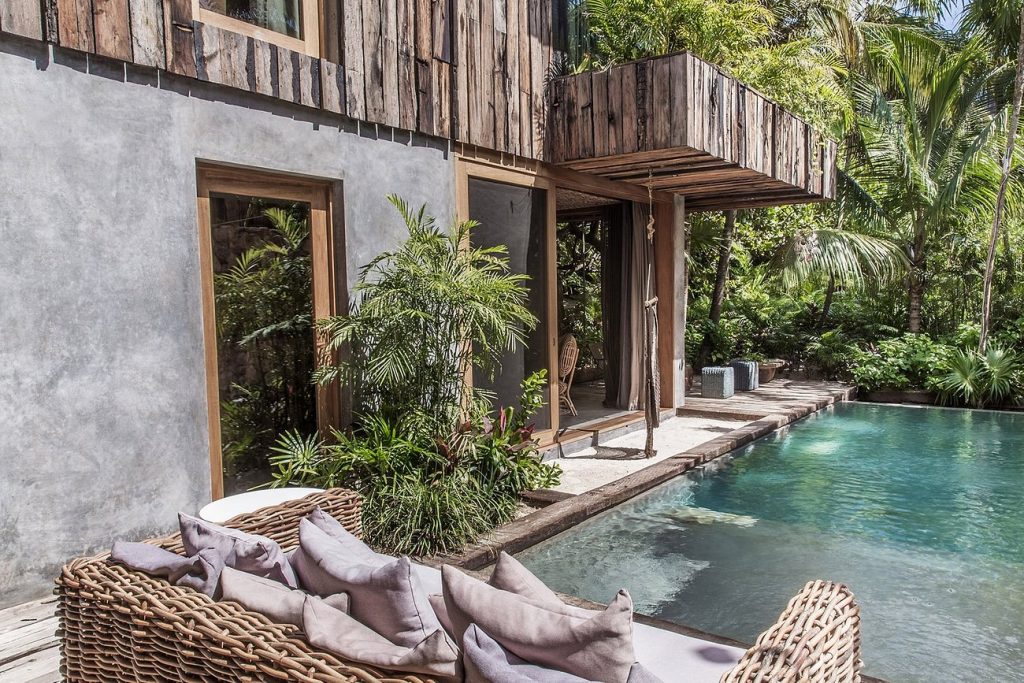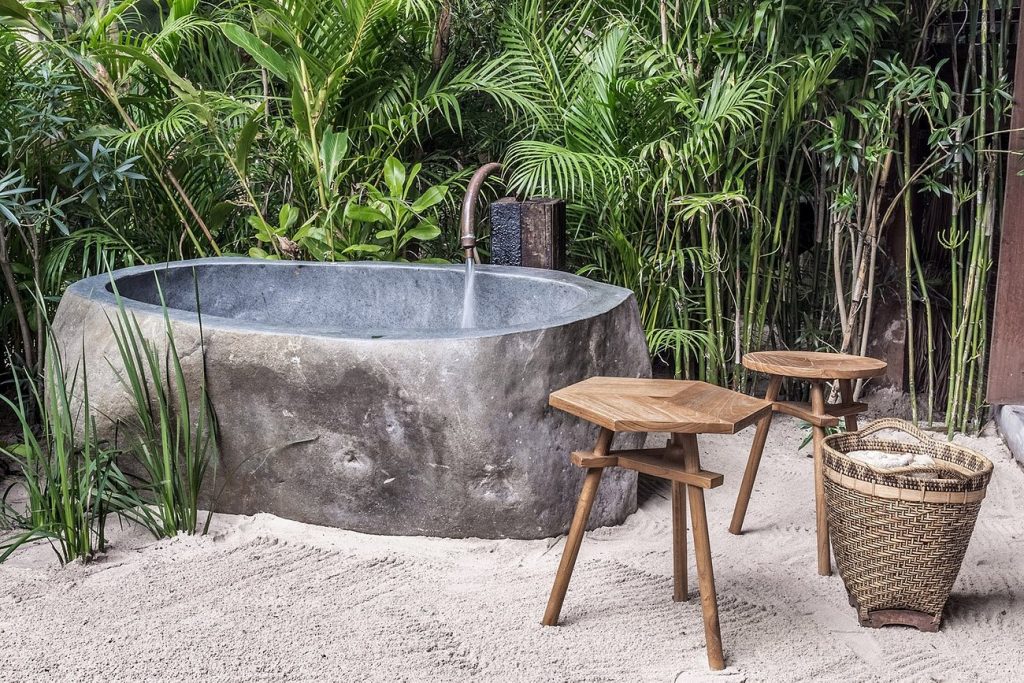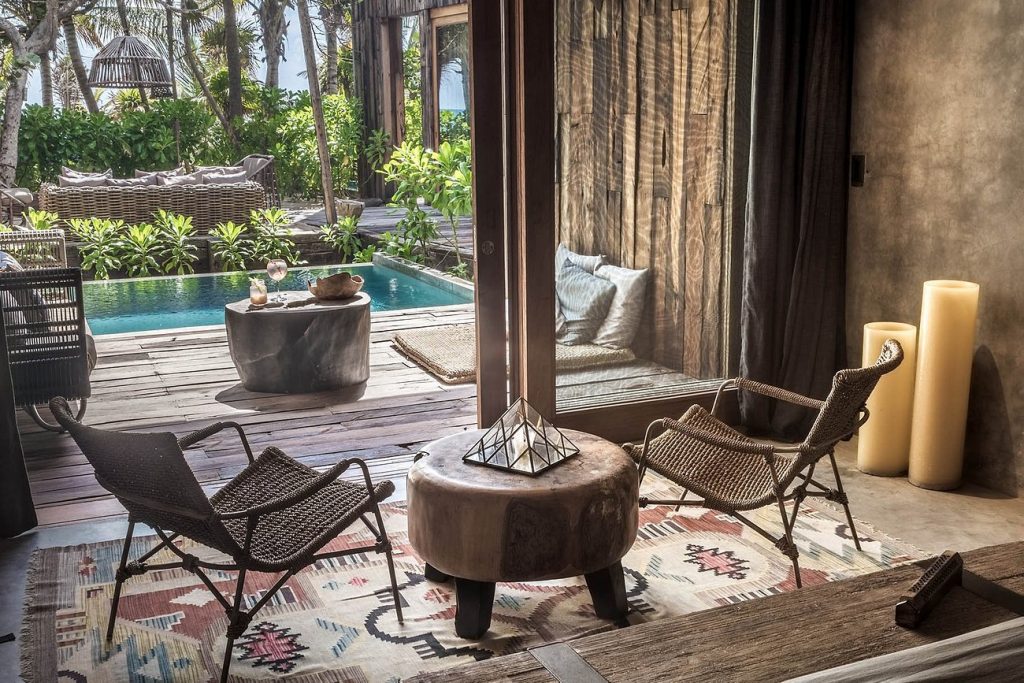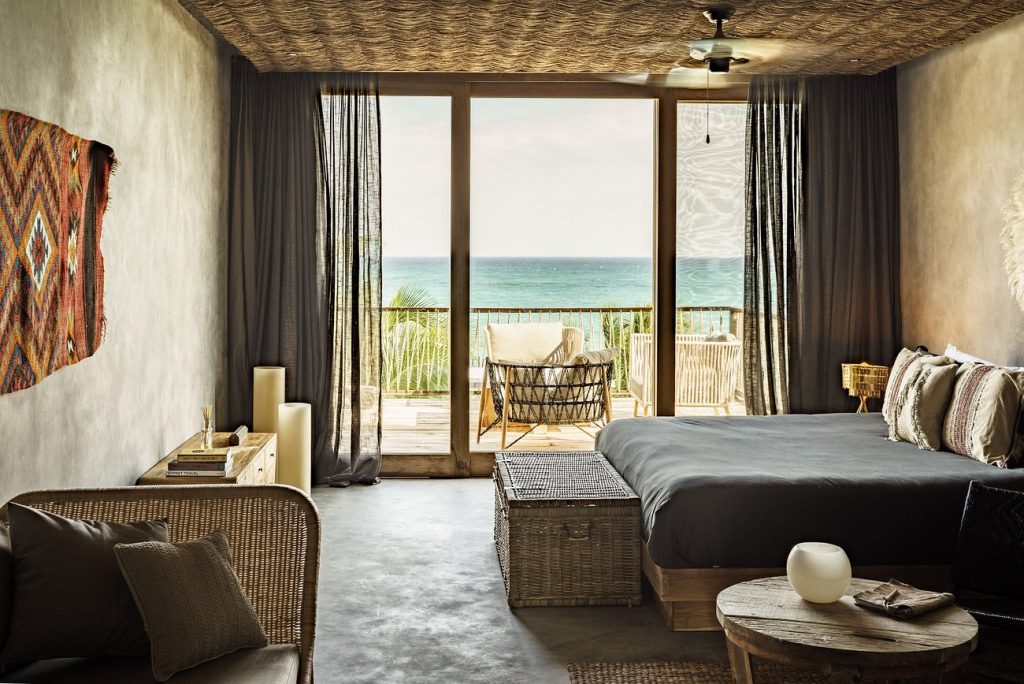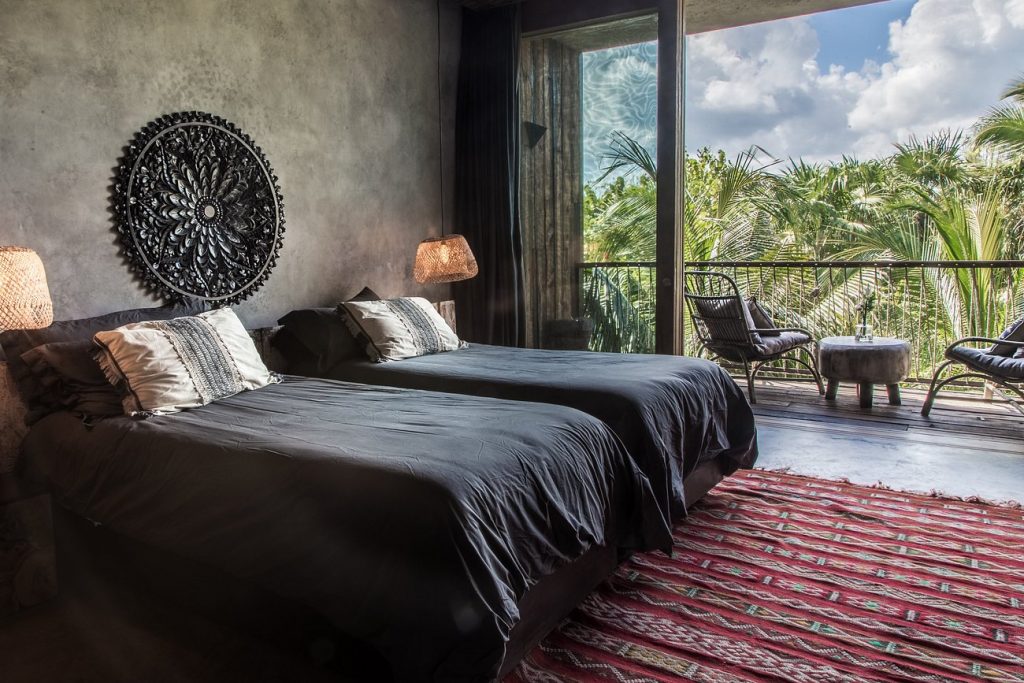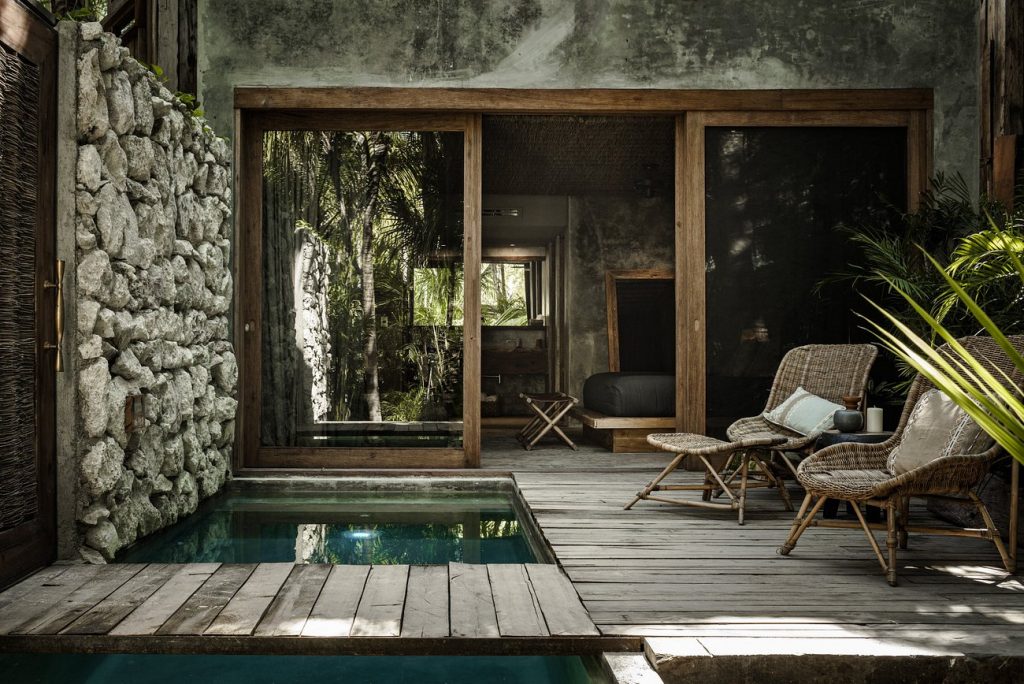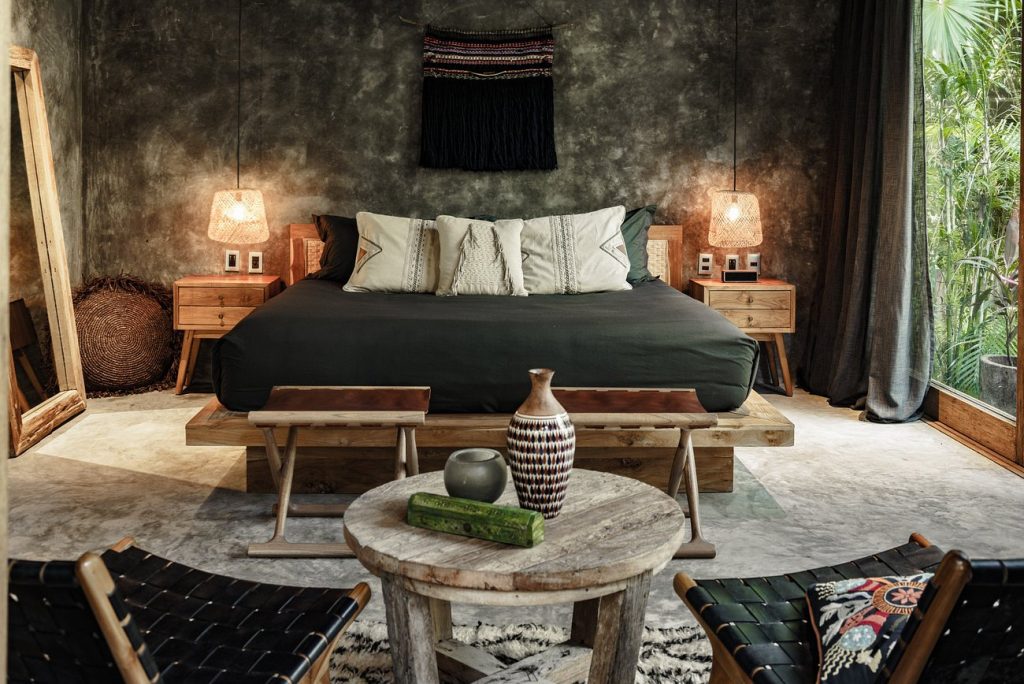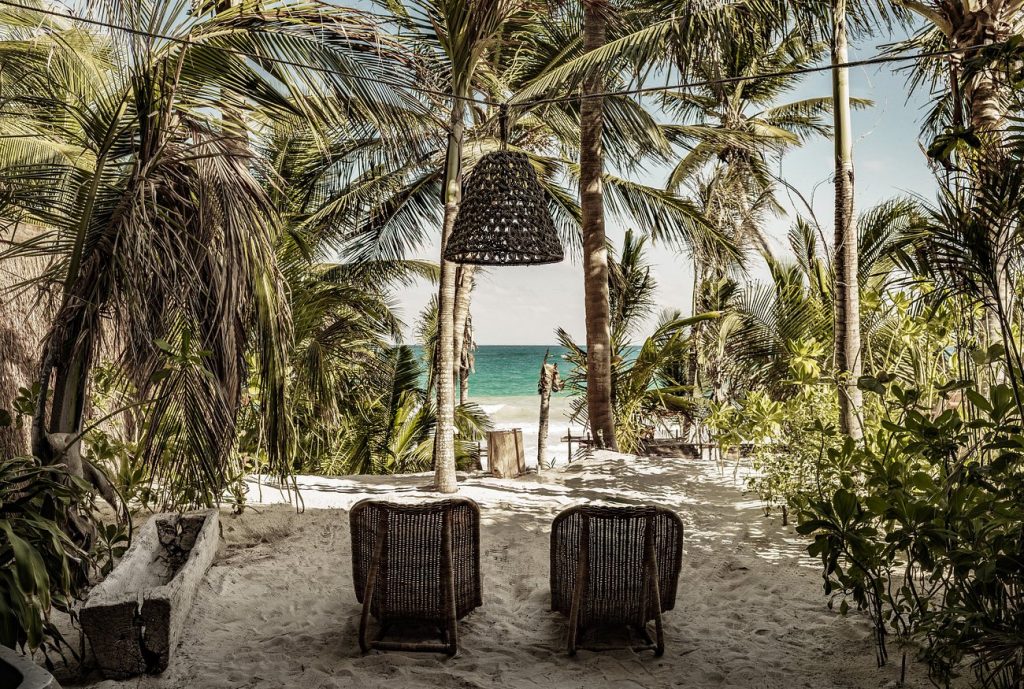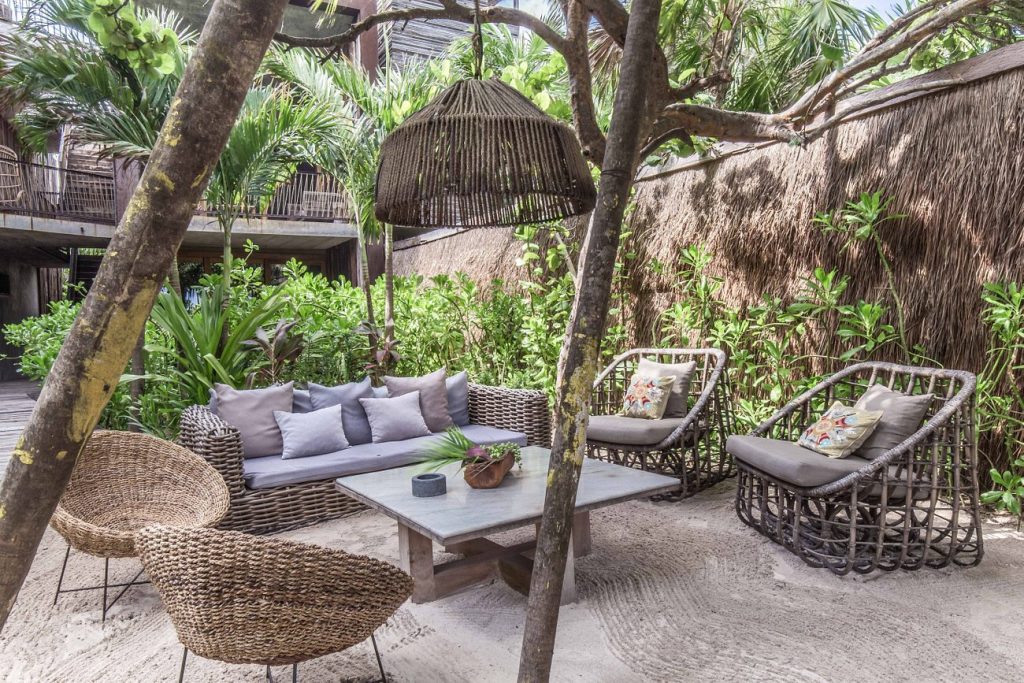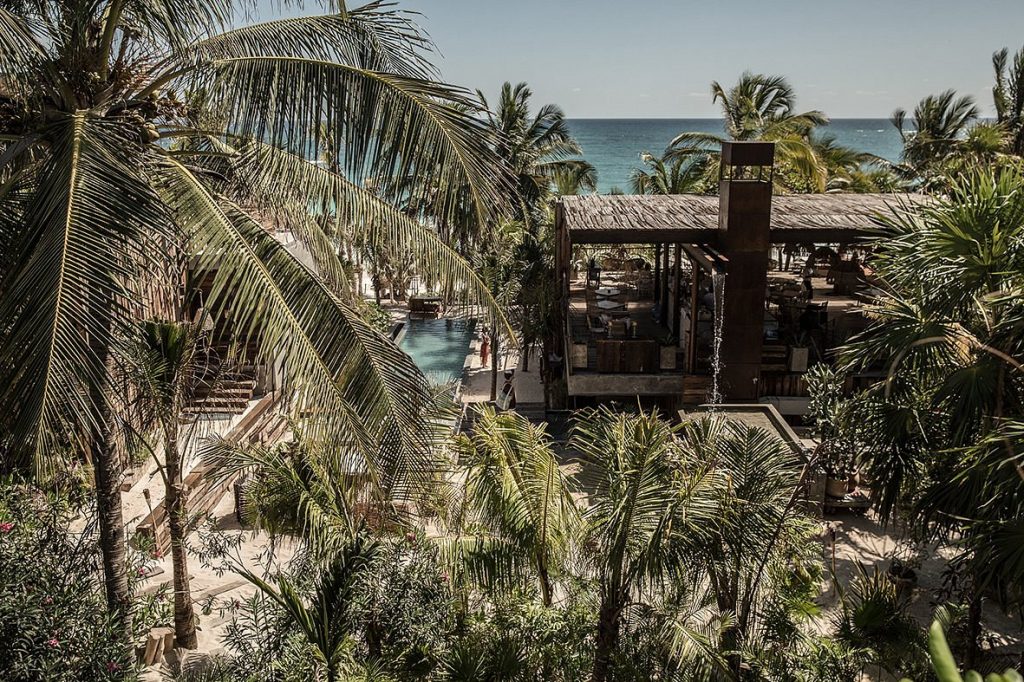 Discover Tulum's magic, Immerse yourself in Tulum
The Be Tulum Hotel has been created with all the charm and the quiet of nature captured in exclusive suites between the tropical forest, white sand, and the sea. Made with natural materials that blend into the environment with spacious terraces and private pools giving you the freedom and privacy you need.
Comfortable and sophisticated interiors designer furniture a space that where every glance falls on beauty luminosity and natural detail.
Be Tulum Hotel has been created with all the charm and the quiet of nature captured in 64 exclusive suites between the tropical jungle, white sand, and the sea.
Spacious suites nestled among gardens, surrounded by palm trees and lush vegetation. Garden view, private bath, premium linens, air conditioner, safety deposit box, bathrobes, and complimentary Wi-Fi round up the amenities.
Space, design, and proximity to the ocean are what these amazing suites & villas offer. Surrounded by white powder sand and lush gardens, it boasts an oceanfront terrace with a pool.
Mexico - San Miguel de Allende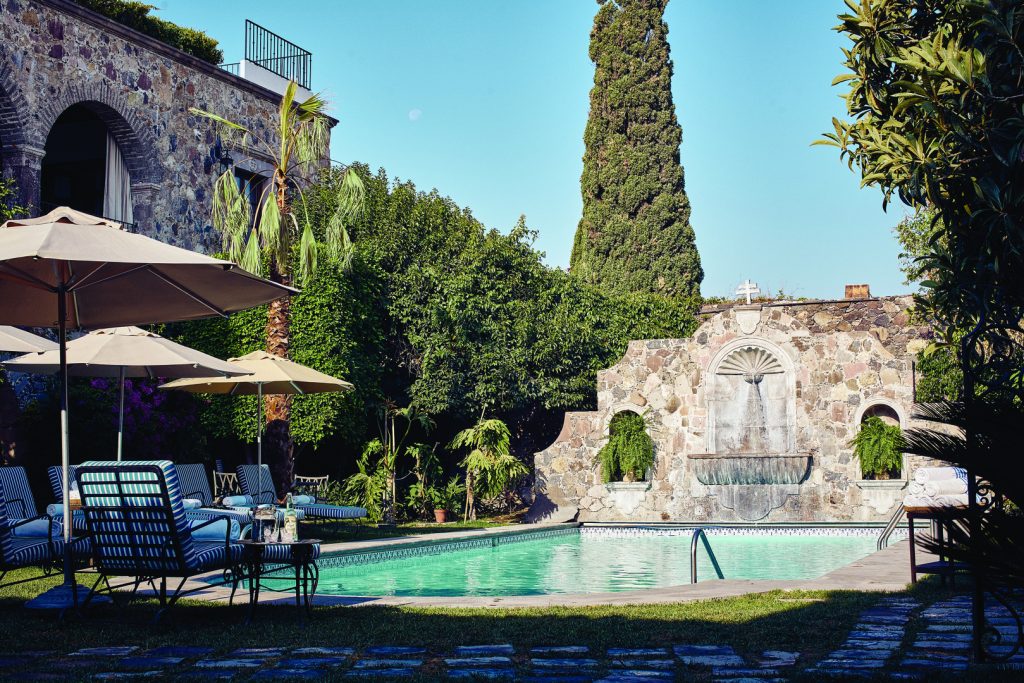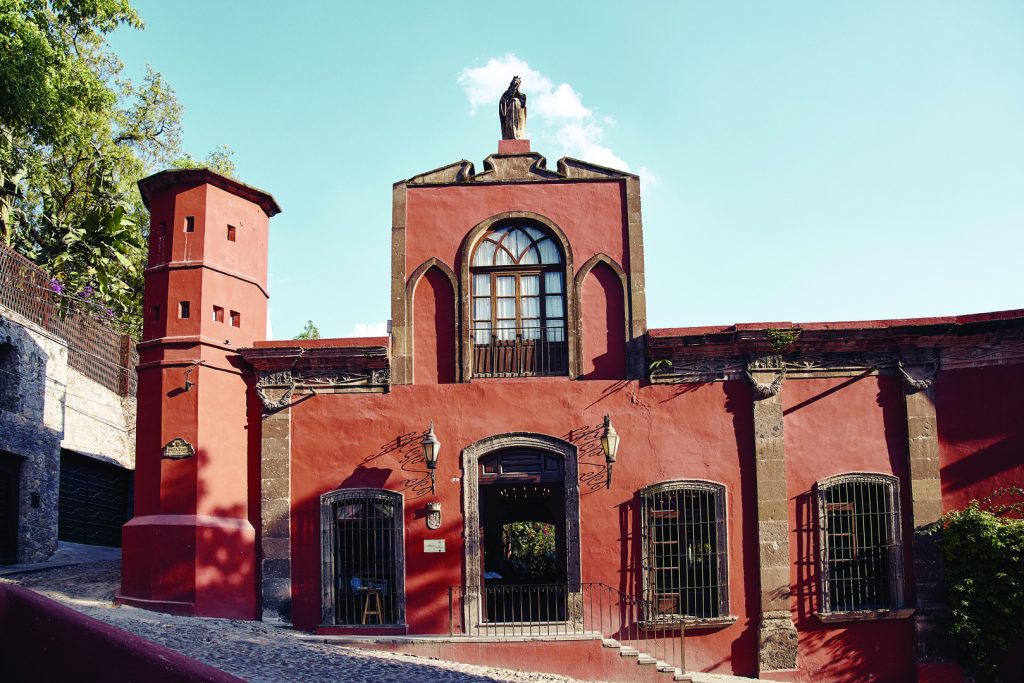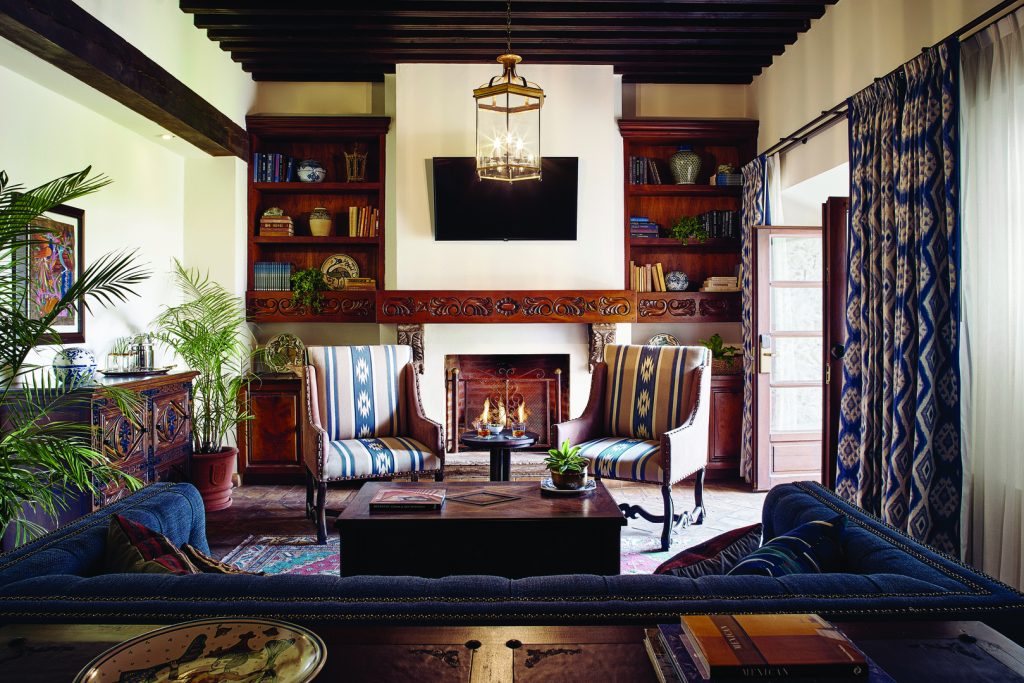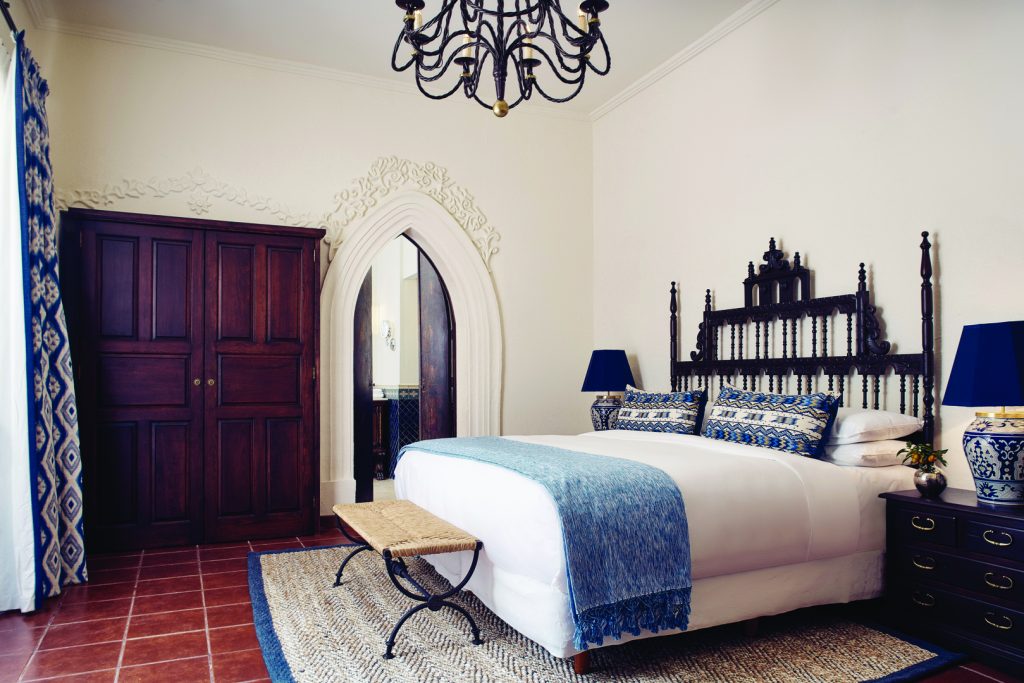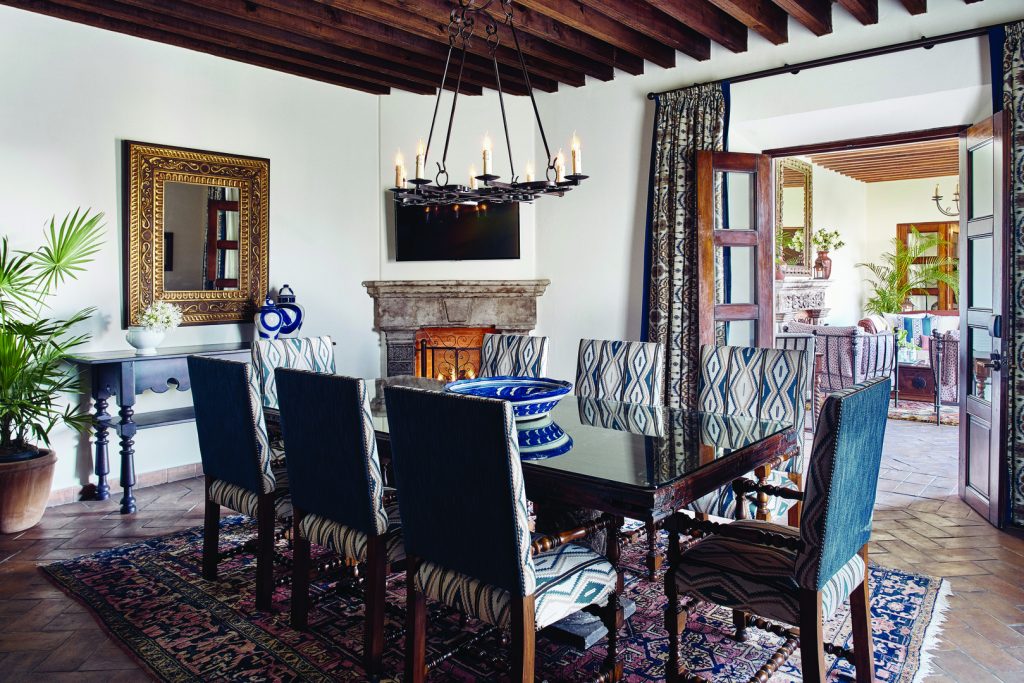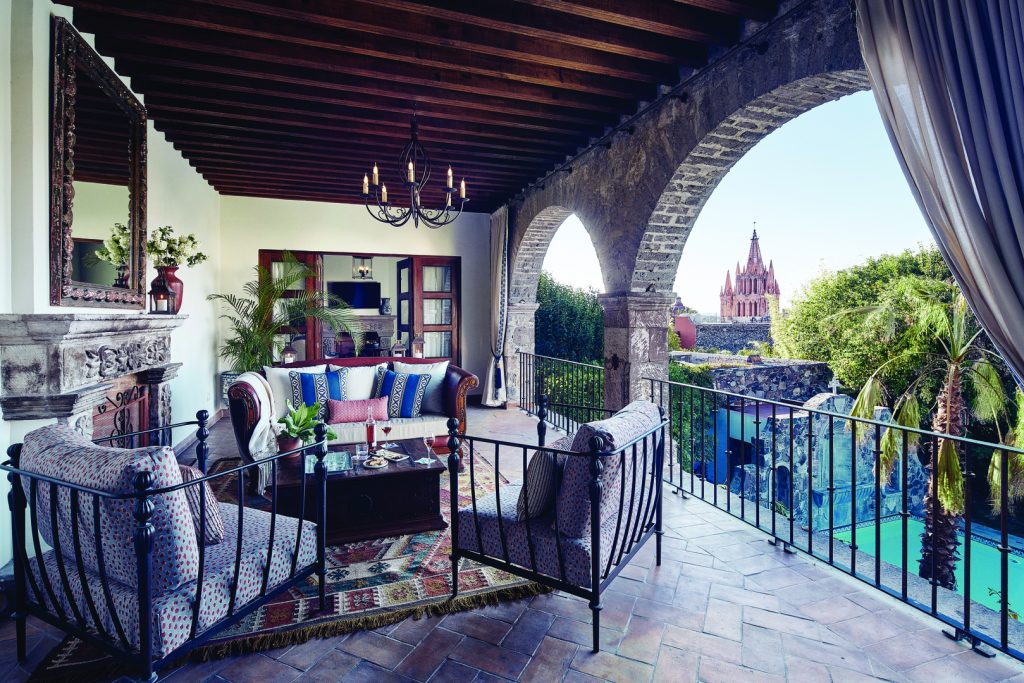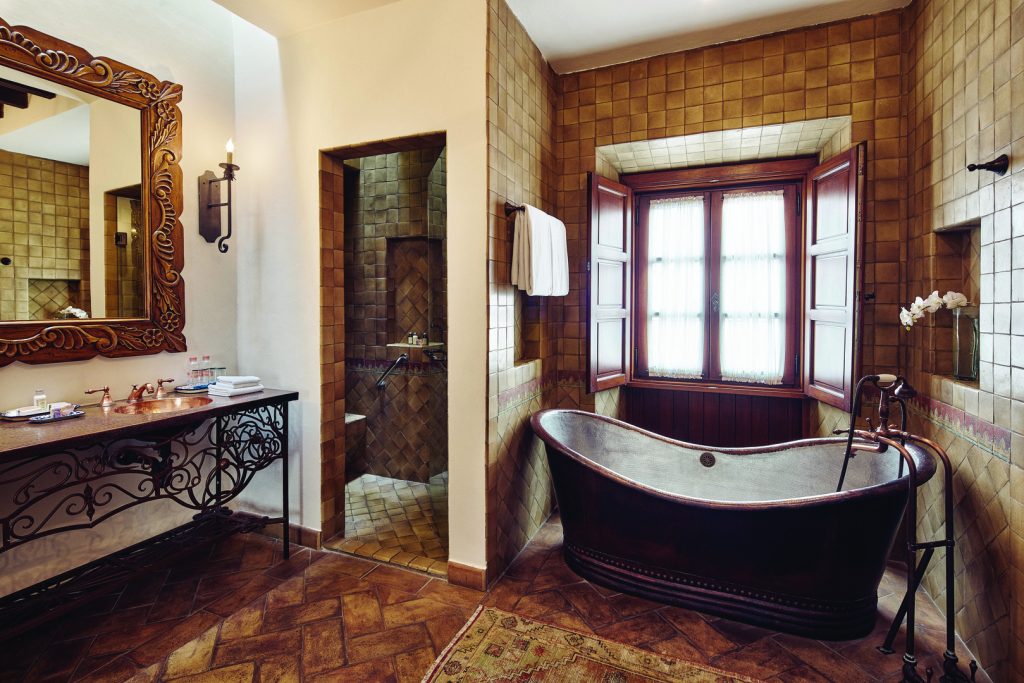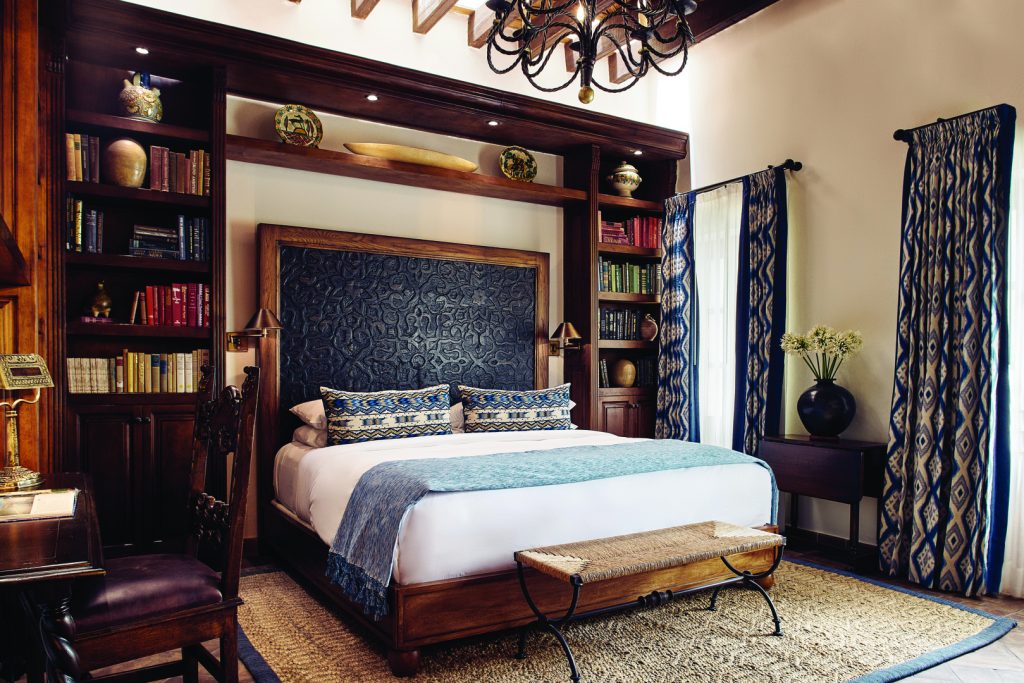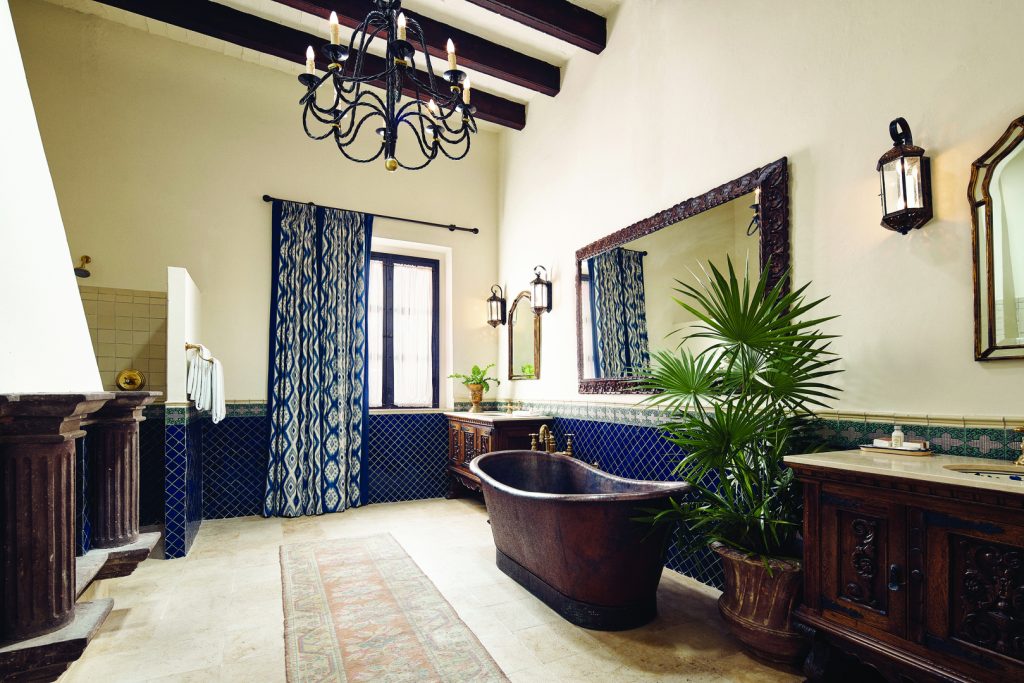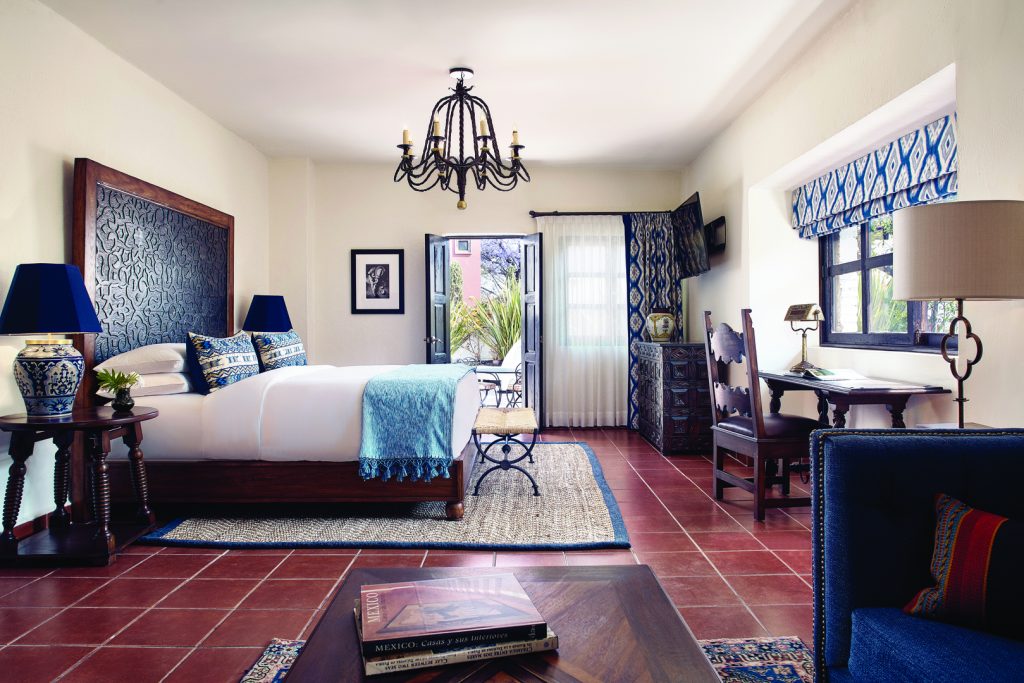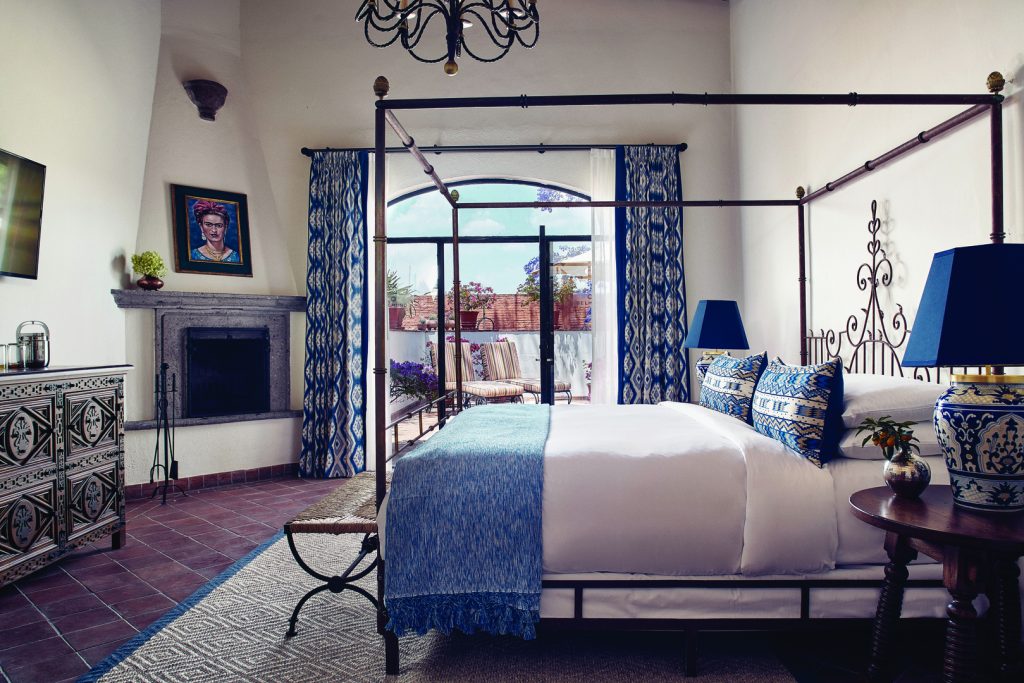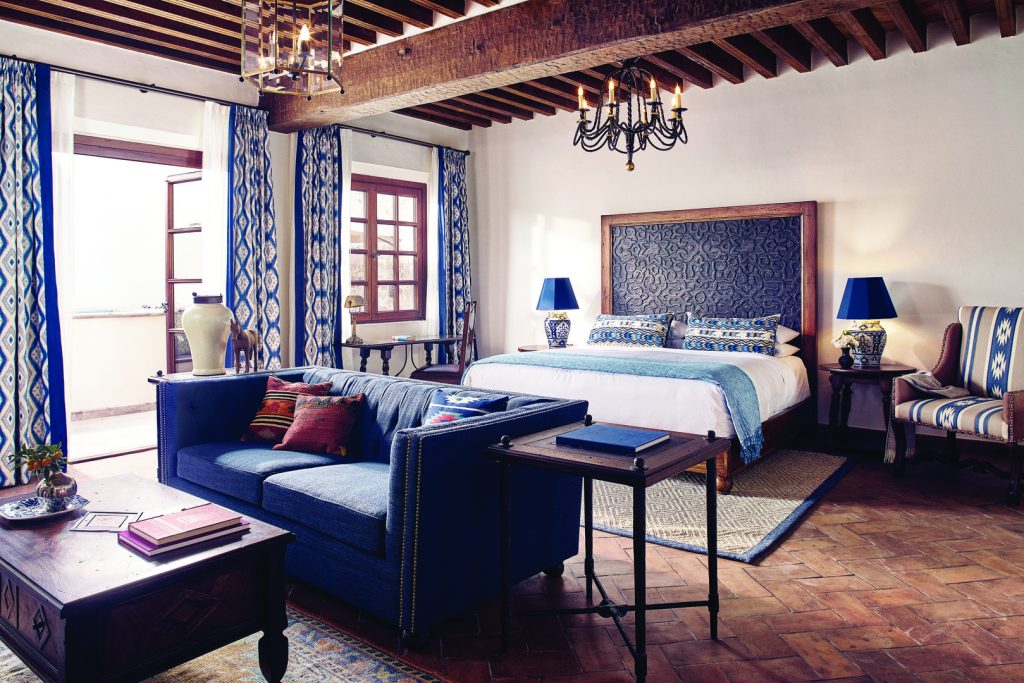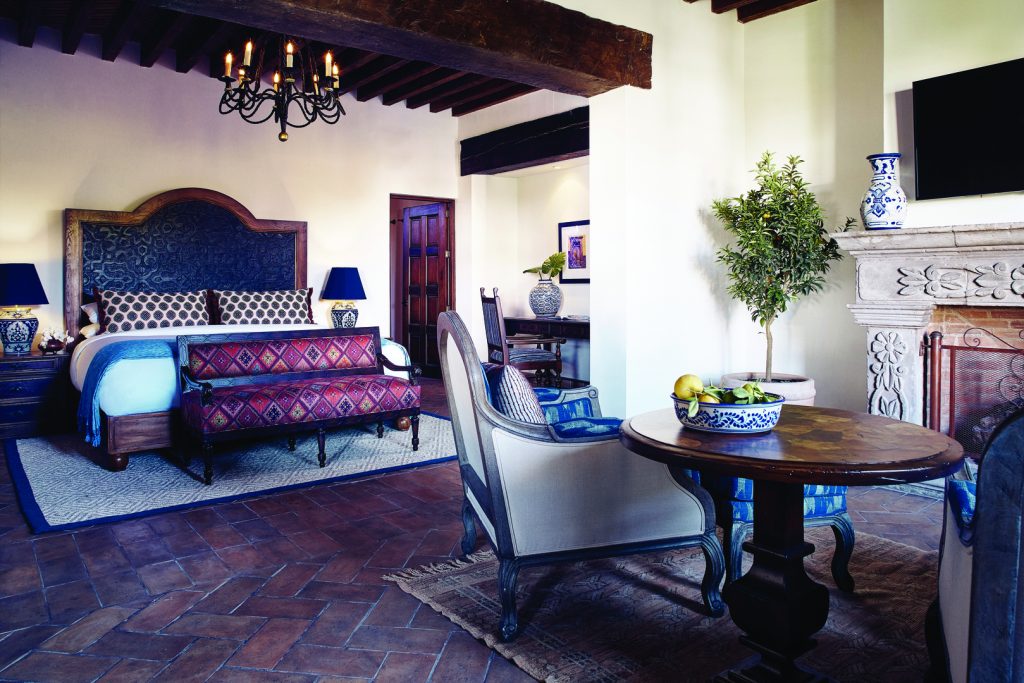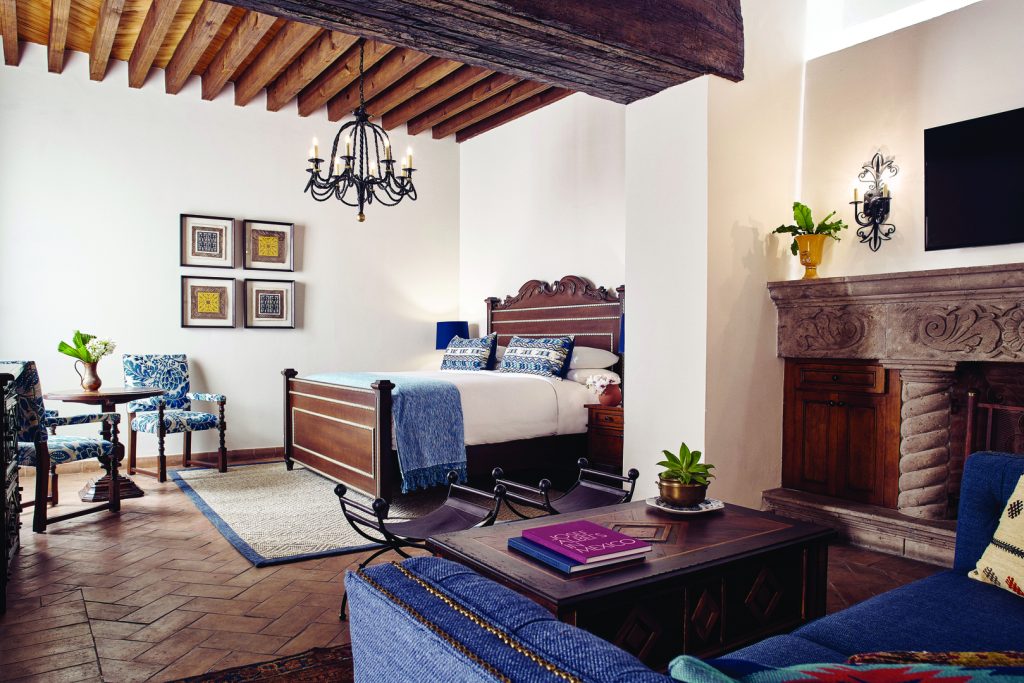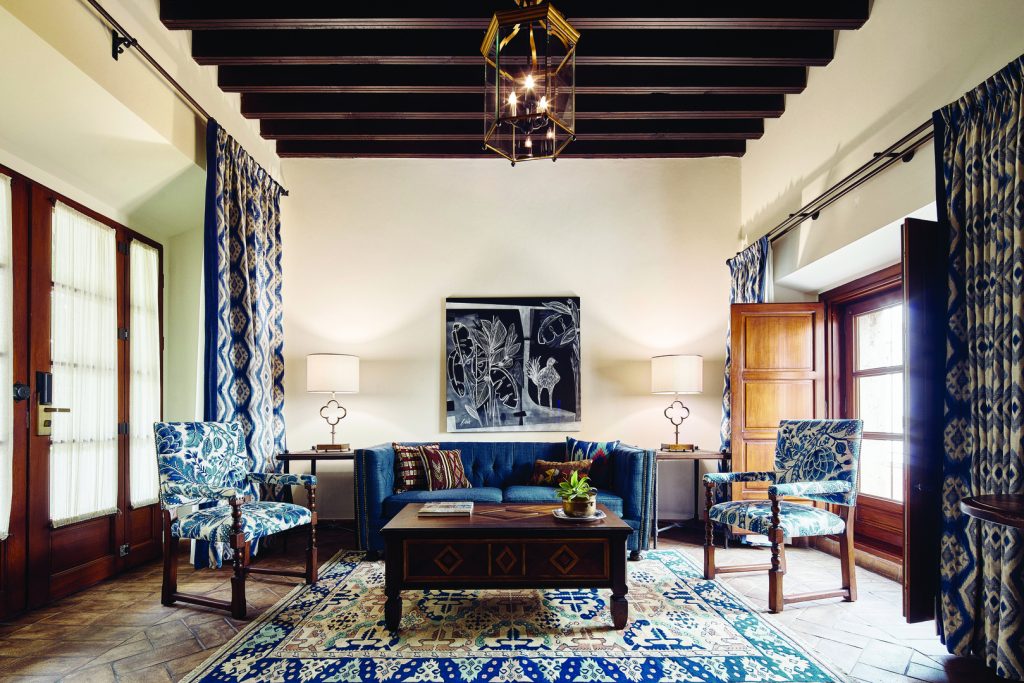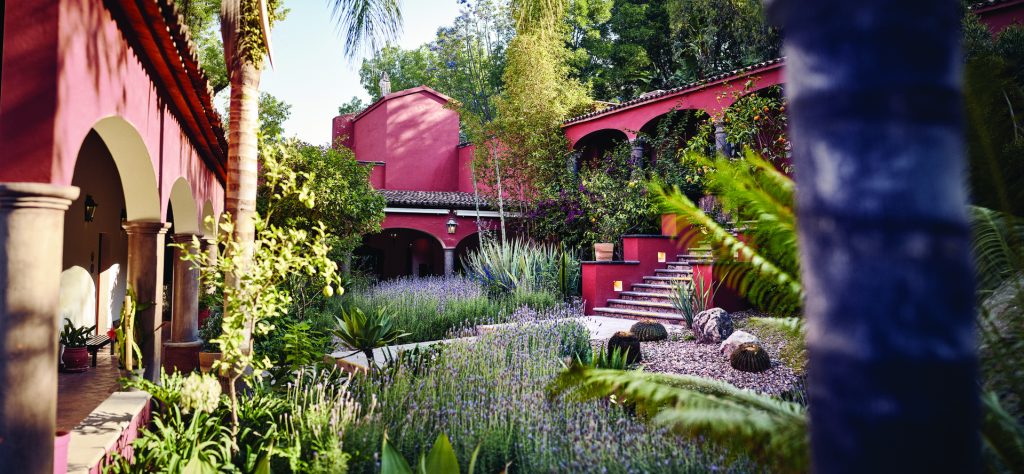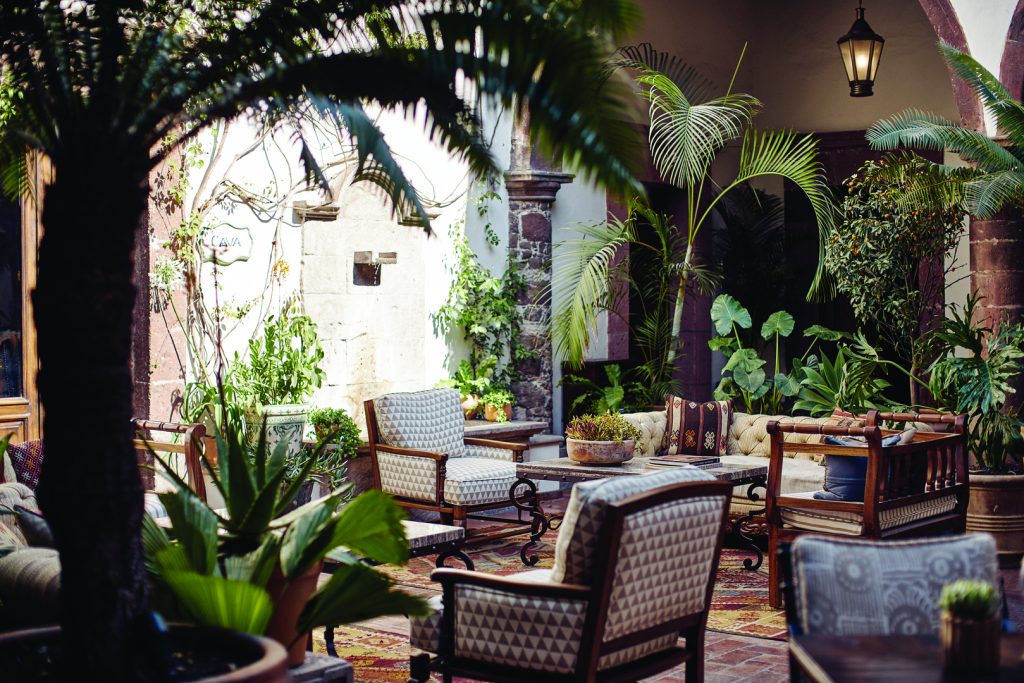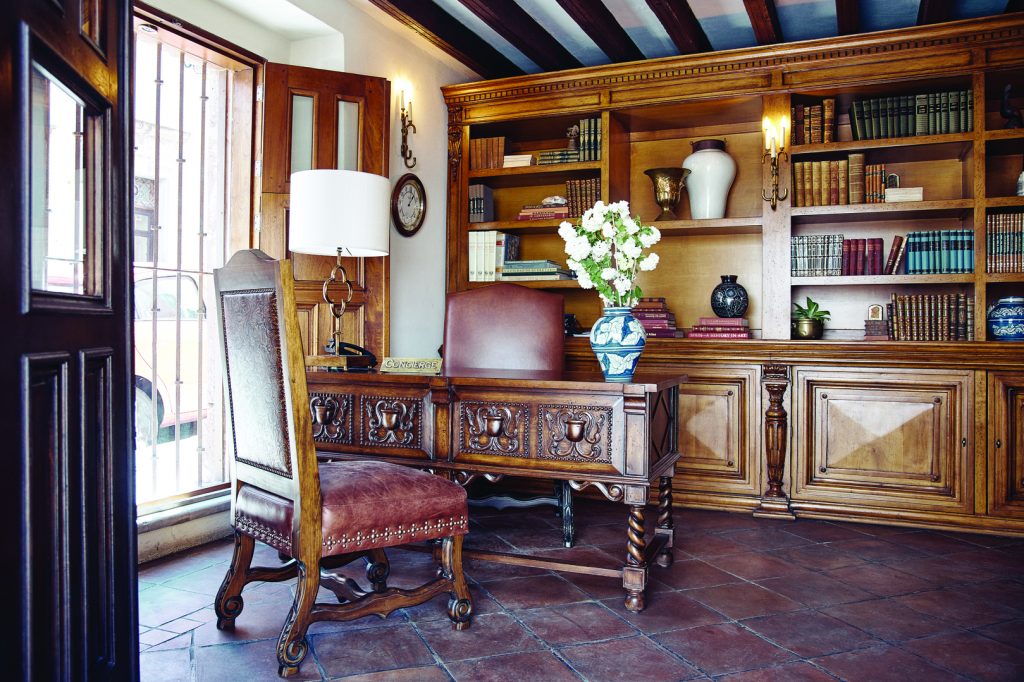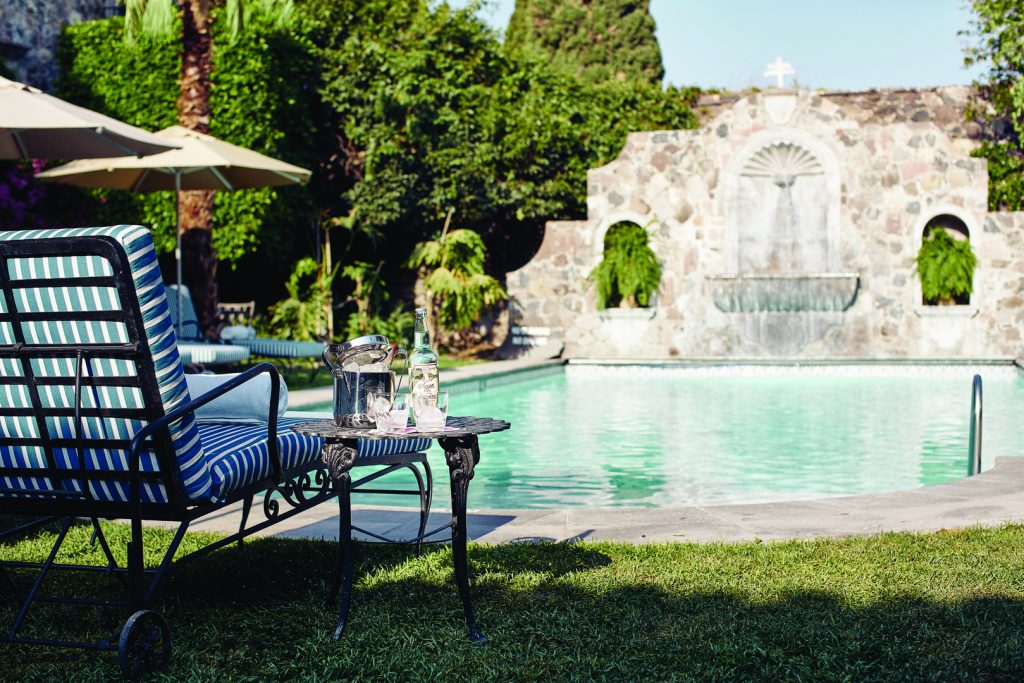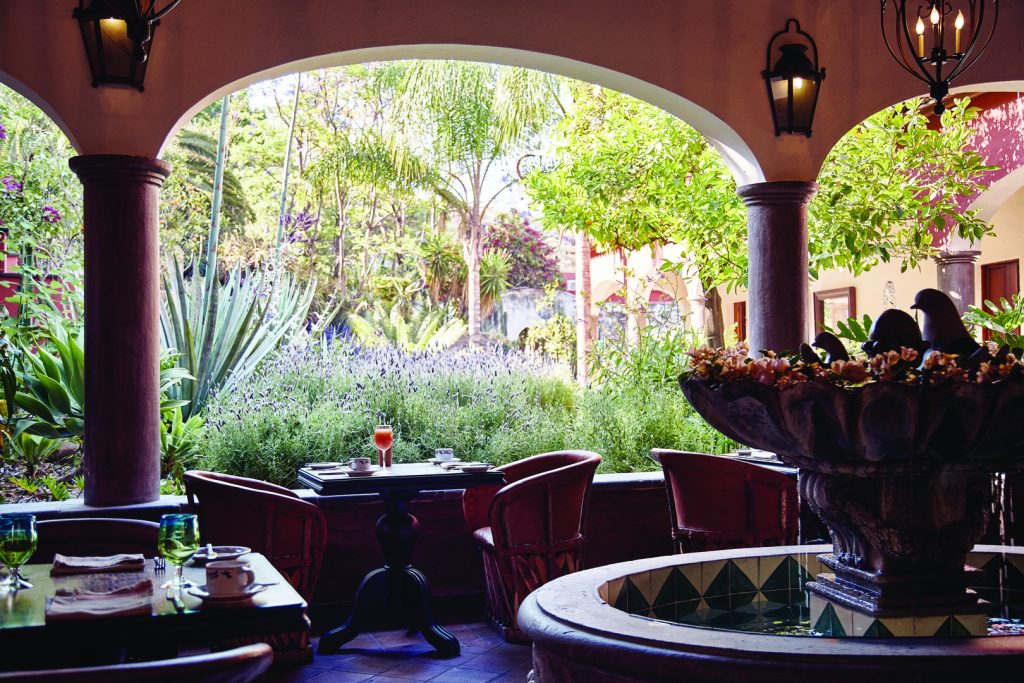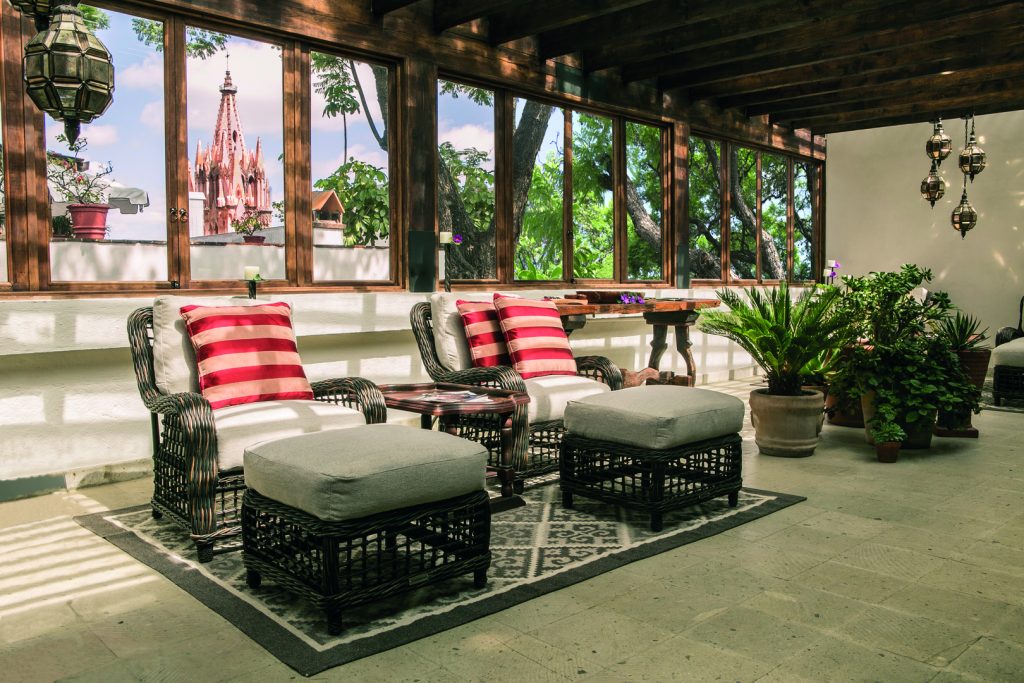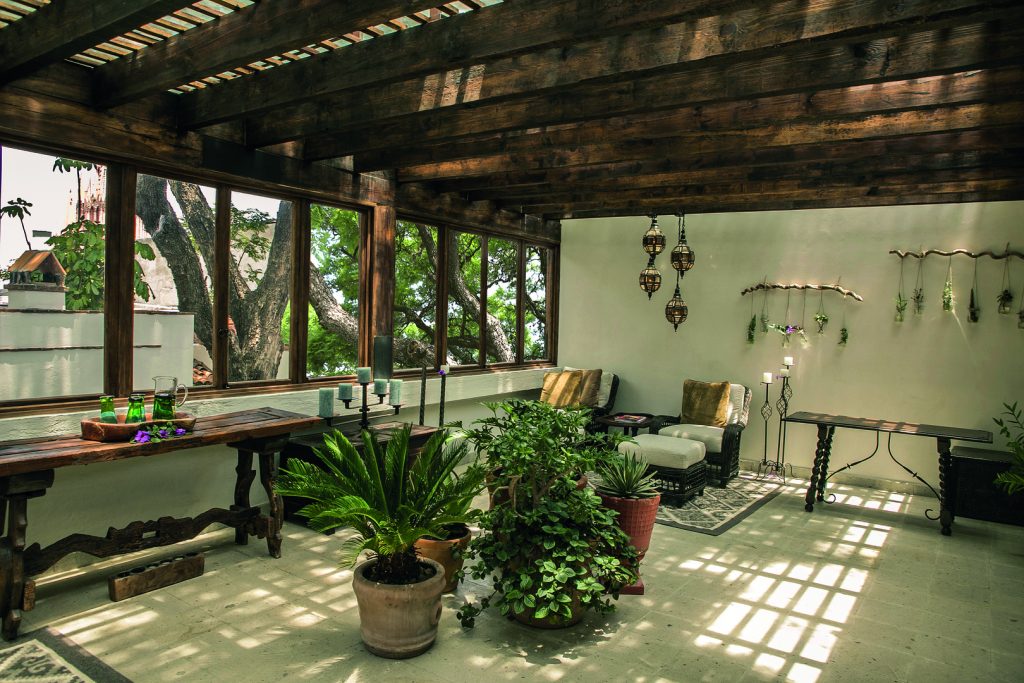 Serenity in San Miguel de Allende
A heritage hotel in the Mexican heartlands, Casa de Sierra Nevada evokes the charm of a bygone era
San Miguel is an adventure for the senses. Yet at the very center of this vibrant city lies a safe haven that's at once connected to the locale and is its own private sanctuary. Swing open these ancient, wooden front doors and the fiesta outside gives way to a siesta-like calm.
Spread out among buildings that include a 17th-century fortress and the famous Casa Principal, each room is rich with intriguing details.
Stretch out in your spacious suite before venturing into the tangle of streets. As the day heats up, head to the courtyard for coffee under a square of bright blue sky.
From the stunning Talavera tiles in each en suite to the calm oasis of our hidden pool, every detail will take your breath away.
Be tempted into the leafy, lantern-lit courtyard of Andanza for an unforgettable dinner. The perfect place to lose yourself in the flavors of Mexico, this award-winning restaurant is a destination in its own right.
Mexico - Valle de Guadalupe B.C.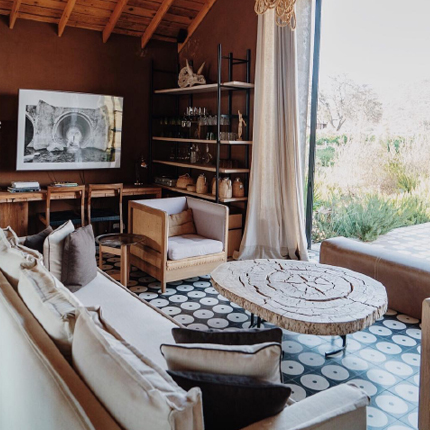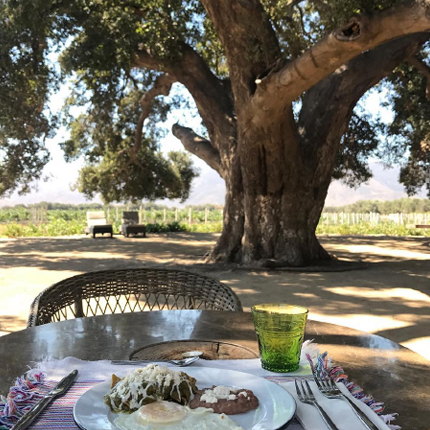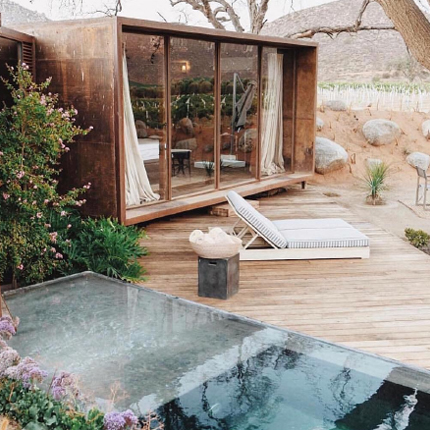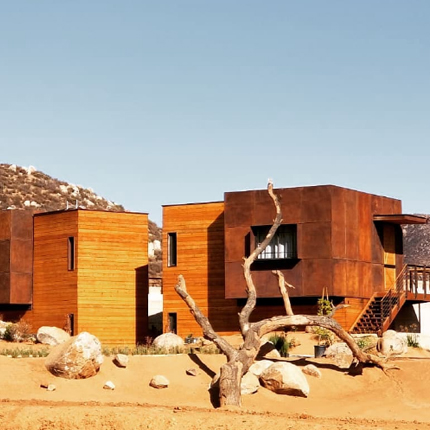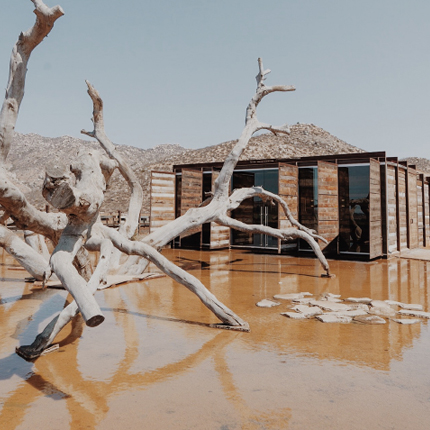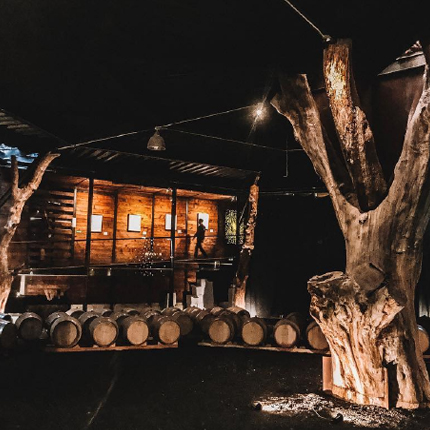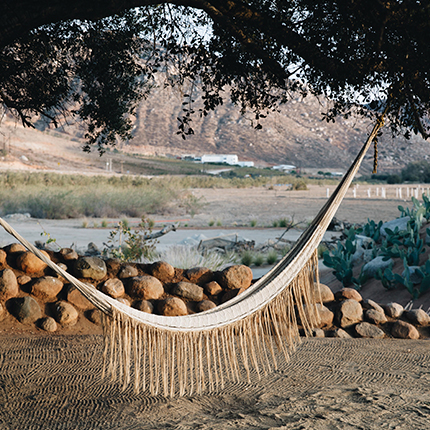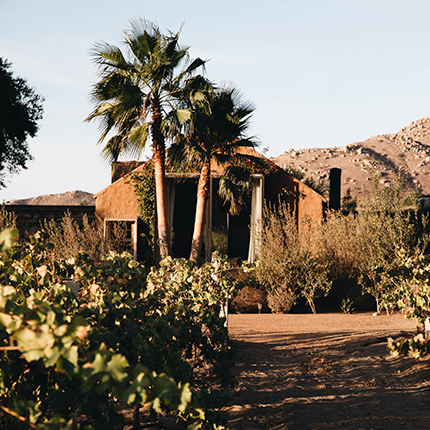 RECONNECT WITH YOUR ROOTS
To find yourself, you have to go back to the origin, reestablish your harmony with nature, connect with the environment and ignite the instinct for adventure.
Find in Bruma a place that meets all your needs, live the Bruma life.
El Valle in an intimate and personal way, each room and suite was designed with the intention of redefining the concept of lodging, in an extraordinary place where you can enjoy a deep connection with the natural beauty of the land.

The B&B lives up to its name by being made up of 8 rooms-suites joined by the main house that as a common area has a kitchen, living room, pool, and deck, as well as the outdoor living room and in general a direct view of the vineyard. Experience the soul of Mexico at Casa 8.
The villas are a true home, the one you were looking for in dreams. Where you can cook with ingredients harvested in your own garden, name your own wine, watch your children enjoy a completely natural environment, and create new traditions for the festivities.
15 villas that represent the highest quality of life, intelligent architecture that allows you to experience total luxury, each with spaces specially designed to change your perspective and allow you to get in tune with nature. The construction was carried out by the renowned architectural firm Legorreta Sepúlveda, ADI Estudio carried out the exceptional curatorship to dress each one of them using only contemporary Mexican design.
Dive into our biodynamic lake, unique in the world, get lost in the vineyards, enjoy a book while having a glass of wine, have homemade granola for breakfast every morning, watch the starry sky with your children, walk through the local market, savor the exquisite cuisine of renowned chefs, feel alive and like nowhere else. This is just the beginning and we think you might love it.
This is the art of living.
MIND, BODY, AND SOUL
The meeting point of those whose journey never ends
SPACES DESIGNED FOR LEARNING AND EXPANSION
THE SECRET TO THEIR SUCCESS IN TULUM LIES IN THE AUTHENTIC REPRESENTATION AND REVIVAL OF THE MAYAN CULTURE, WITH SACRED FIRE RITUALS, CACAO CEREMONIES, AND ANCIENT MAYAN HEALING TREATMENTS.
TENTS
SET BY THE BEAUTIFUL LAVISH GARDENS, THE DELUXE TENT COMBINES THE BEAUTY OF THE MOROCCAN STYLE WITH A WARM ATMOSPHERE. IT IS COMFORTABLY AND FULLY FURNISHED, MAKING EVERY DETAIL COUNTING ALL ITS UNIQUE ELEMENTS. THE TENT FEATURES A KING-SIZE BED AND A FULL OUTDOOR PRIVATE BATHROOM. THE AMENITIES INCLUDE PREMIUM LINENS, AN AIR CONDITIONER, AND A SAFETY DEPOSIT BOX. CHILDREN ARE NOT ALLOWED IN THIS ROOM.
TREEHOUSES
IT'S A NEW, STUNNING CHANCE TO EXPERIENCE NÔMADE'S TRANSFORMATIONAL WAY OF LIVING. ENJOY THE TURQUOISE CARIBBEAN SEA, THE INNOVATIVE WELL-BEING PROGRAMMING, TANTALIZING HOLISTIC CUISINE, AND INSPIRING LIVE MUSIC SERIES THAT BRINGS TOGETHER ARTISTS FROM AROUND THE WORLD.AND, AT THE END OF THE DAY, RETREAT TO A SPACIOUS SUITE SOARING ABOVE THE TULUM SKY.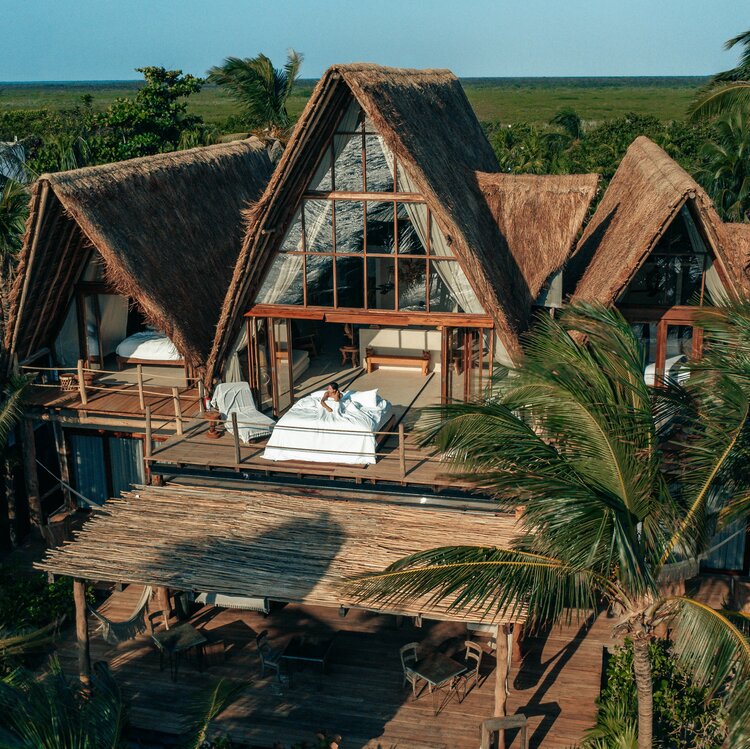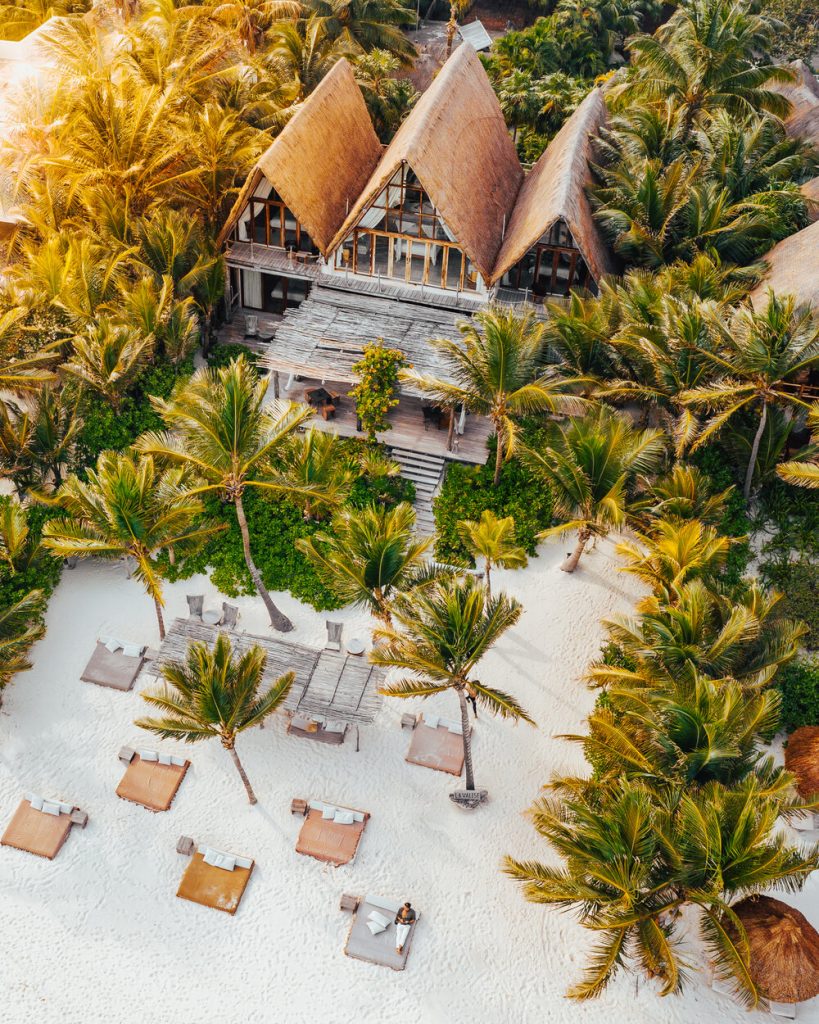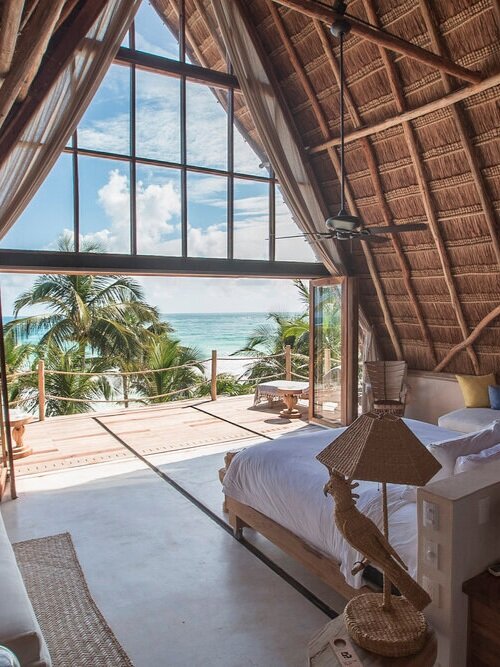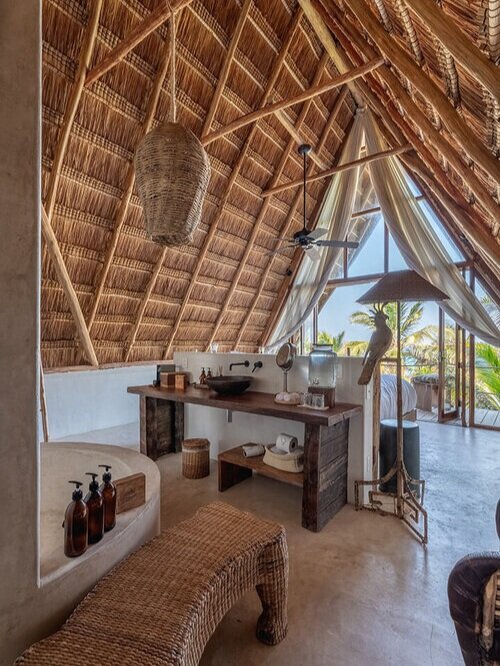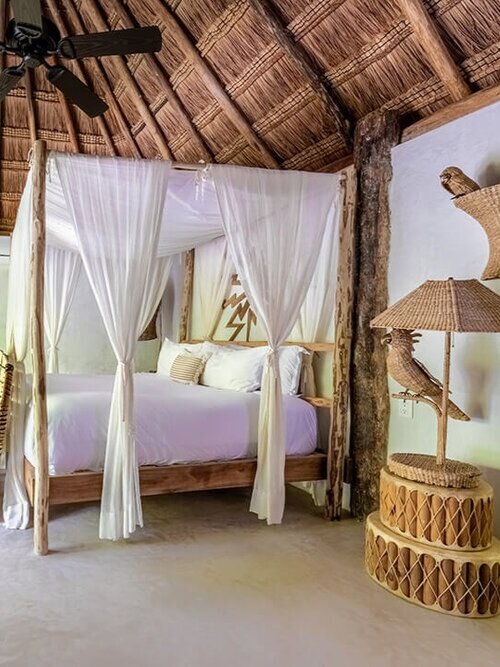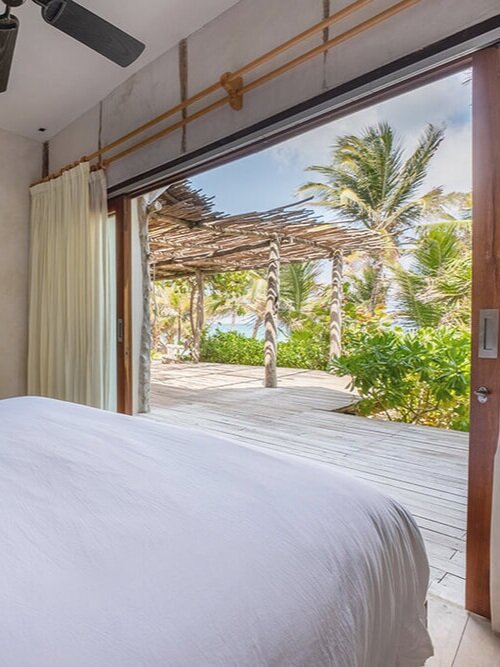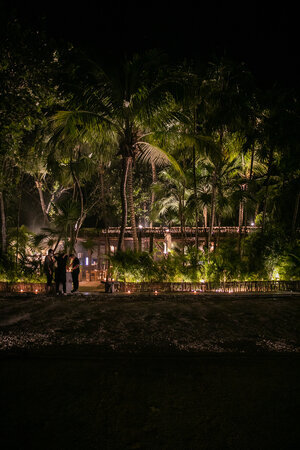 LA VALISE TULUM IS THE PRODUCT
OF A DREAM
Years ago a Belgium man with a passion for travel with little experience in the hospitality industry, sought to create the ultimate boutique hotel experience. He began by transforming a French provincial home in Mexico City's up-and-coming neighborhood, La Roma, into a luxury boutique hotel with one-of-a-kind art, decor, and unrivaled service and attention to detail.
Yves made sure that every member of his team was acquainted with his guests before check-in, and that the tiniest of details were arranged to cater to their guests. Quickly, reservations filled, with repeat guests returning time and time again, excited for a hotel
that was less a business and more of a familiar home. In
Tulum, Yves found solace in a beachfront house.
When you arrive at La Valise Tulum, it's not the sleepy beach ambiance and quiet relaxation that will stand out, but the eternal dedication to detail that begins upon check-in and continues for the entirety of your stay, sometimes even longer. Amidst Tulum's lush jungle, you'll hear the soft ushering of the Caribbean Sea, and as you make your way along winding white-sand pathways, you'll find a cozy shared living space where you are greeted from
an attentive staff.
There is something about Tulum that is truly magical, a palpable spirit of place enriched by the colorful souls who visit, and its
remarkable natural beauty.
Tulum is home to one of the most beautiful white sandy beaches in the world, the planet's second-largest coral reef, an extensive underground system of freshwater sacred cenote pools, lush jungles, including the Sian Ka'an Biosphere home to sea turtles and jaguars and ancient Mayan temples.
Coexisting here is a group of dreamers, artists, healers, chefs, and entrepreneurs from all over the world who have sought to create an endless array of soul-expanding, nurturing,
transformative, fun, relaxing, and delicious happenings from dawn to dusk.
Here you can rise with the sun, have your choice of yoga by the sea, bike to the ruins, relax in the shade, and float in the ocean
all day before heading off to a sound healing or cacao
ceremony. End the day with gypsy jazz cocktails, or coconuts, or both, before a candlelight jungle dinner scented with copal.

As Condé Nast lifestyle editor Rebecca Misner rightfully asserted, "people don't just vacation in Tulum – they embark on personal journeys there."