The Peaceful Soul of Central America
If marketing experts could draw up an ideal destination, Costa Rica might be it. The 'rich coast' has earned its name and stands apart from its Central American neighbors on the cutting edge of so many trends: surfing, farm-to-table restaurants, and sustainable tourism. Developing infrastructure is balanced by green energy such as wind and hydro. One of the world's most biodiverse countries, with half a million species – from insects to the giant anteaters that devour them – it also protects one-quarter of its wildlands through law.
our LXRY! hotel selection
We have some criteria before we can call a hotel a LXRY! Selection Hotel. We want to be surprised, we need luxury and hospitality at a high level, we love the quality of food and the rooms, we think the location is super important, and….we want to memorize the hotel for a lifetime! So you will not find basic chain hotels that look similar in all countries but truly found local gems that are different and memorable.
Costa Rica - Papagayo Peninsula
DISCOVER BEACHSIDE BLISS
Relax, reconnect, recharge, and stimulate your senses at this Guanacaste luxury resort. Offering three beaches, world-class golf, an extensive activity program, and distinctive dining experiences within a pristine 1,400-acre private peninsula — a life-changing journey awaits.
Creating an elegant treehouse feel, all 132 rooms and 21 suites face Culebra Bay from a hillside perch.  Outdoor terraces offering immersive Costa Rican views of the tropical forest and bay are complemented by the room's modern design infused with natural materials and local character.  Complimentary snacks and non-alcoholic beverages make you feel right at home.
Andaz Costa Rica Resort offers the right mix of adventure and relaxation. Daytime excursions may include a visit to a volcano, surf lessons, or an activity within Peninsula Papagayo's 1,400-acre natural playground. You can also hang out and observe the monkeys at one of our beaches or pools. Pura Vida is here to enjoy and we can assist you in doing so.
Expert-lead, small group or private activities for Andaz guests include mountain biking, outrigger canoeing, nature walks, cultural programs, Camp Jaguar teen programming, and more. Activities are exclusively available for Peninsula Papagayo guests.
BOUTIQUE HOTEL FOR ADULTS
Rancho Pacifico is a Costa Rica luxury resort for adults. When time is your most valued asset, days spent in our rainforest hotel are days very well invested. Pamper yourself in our award-winning spa and enjoy our world-class dining. Read a book and try not to be distracted by the incredible ocean views.  Hike to our waterfall and take in the natural wonder that surrounds us. All the while allowing our friendly staff to meet your every need. Most of all, come for a vacation you will recall for a lifetime.
Every great hotel tells a story. The RP story begins with an incredible location in the rainforest with ocean views and mountain breezes and close proximity to Marino Ballena and Corcovado National Parks. The story continues with luxury resort amenities and an unmatched level of friendly personal service. The rest of the story depends on you. Come to Rancho Pacifico and see where your story leads.
Rancho Pacifico is located in the only part of Costa Rica where the mountains meet the sea. As a result, we enjoy amazing natural beauty and wildlife that you will find nowhere else. The resort sits in the cool mountain breezes nearly 2,000 feet above sea level with commanding views of the Pacific Ocean.
There are plenty of eco-lodges throughout Costa Rica and other parts of the world. However, it is rare to find a luxurious resort hotel like Rancho Pacifico that combines eco-friendly practices with an award-winning spa, world-class dining, and attentive personal service. In fact, it takes a staff-to-guest ratio of nearly 1:1 to achieve the level of service we provide. Come see for yourself how the Rancho Pacifico experience results in the finest vacation possible.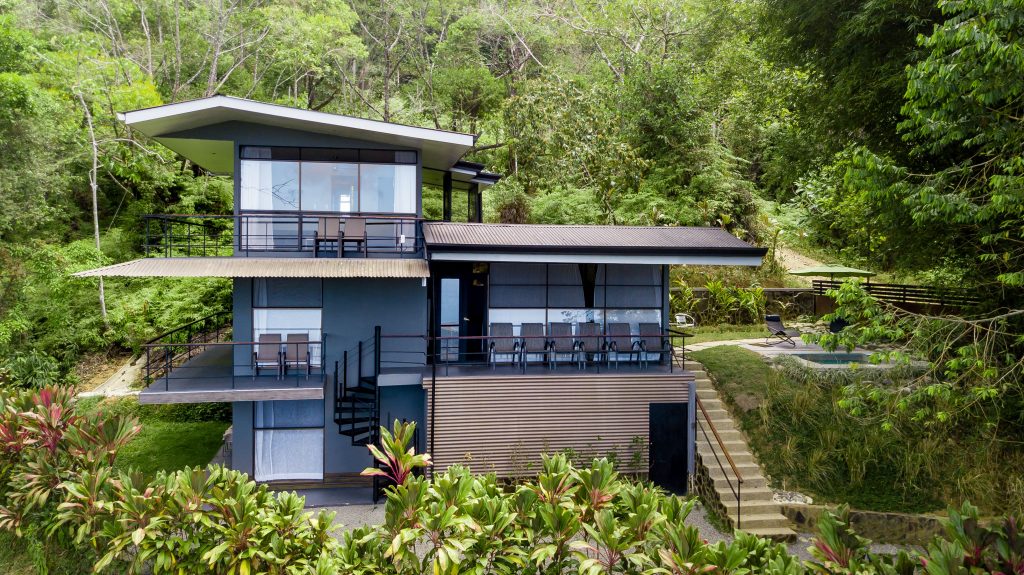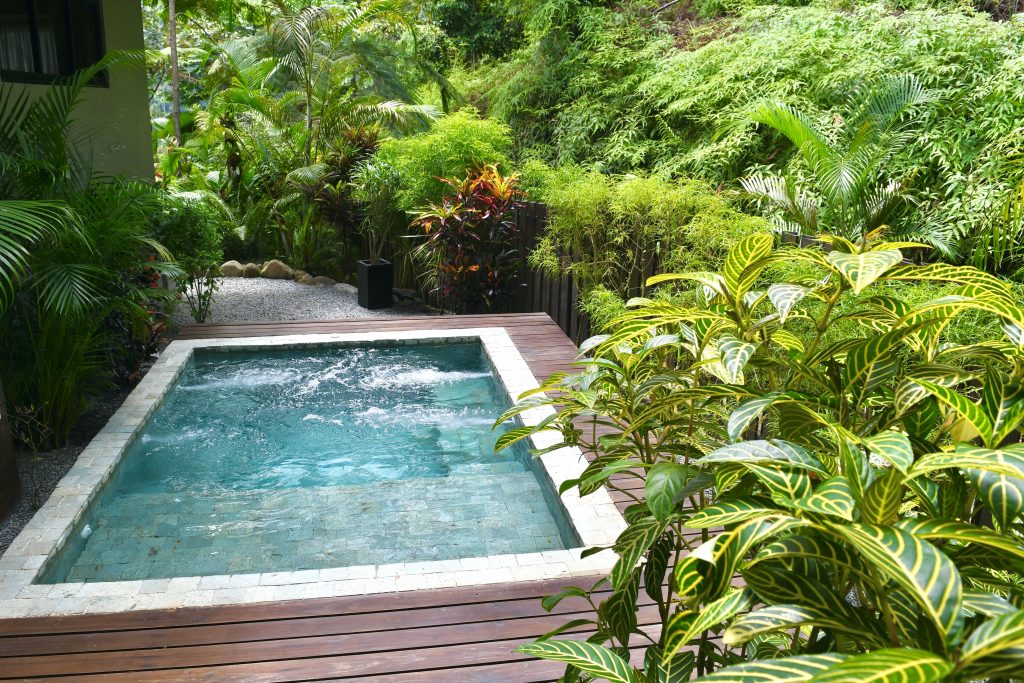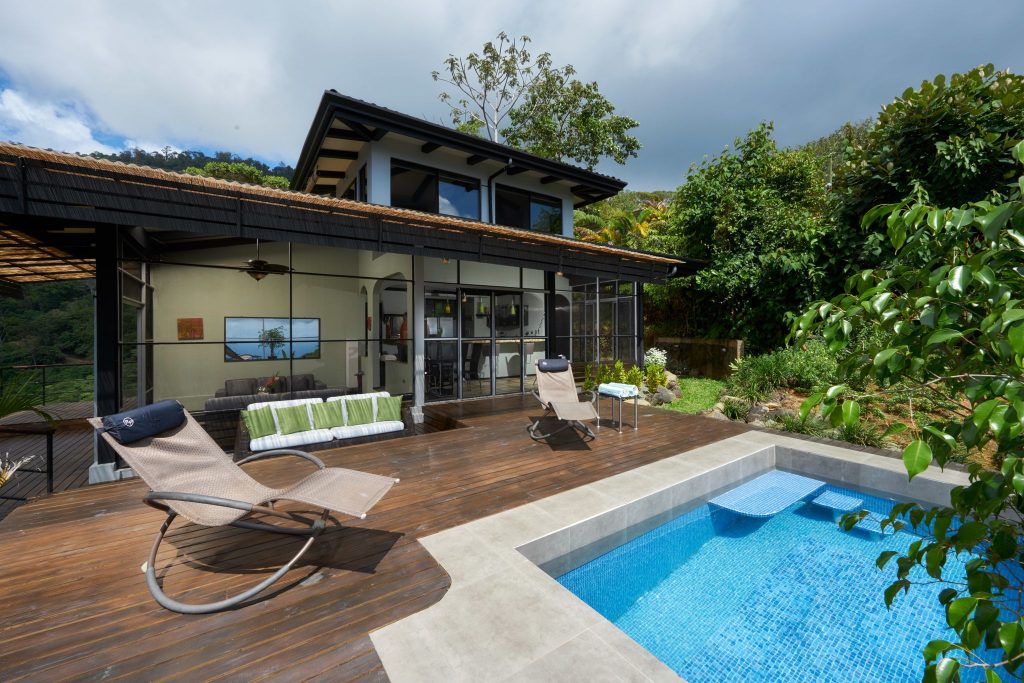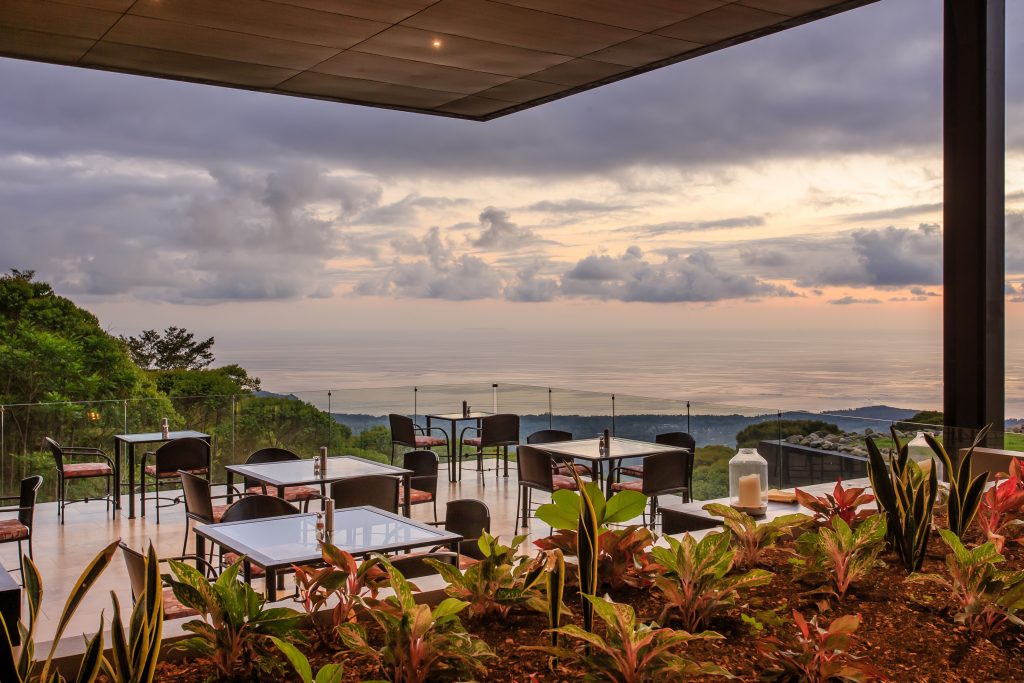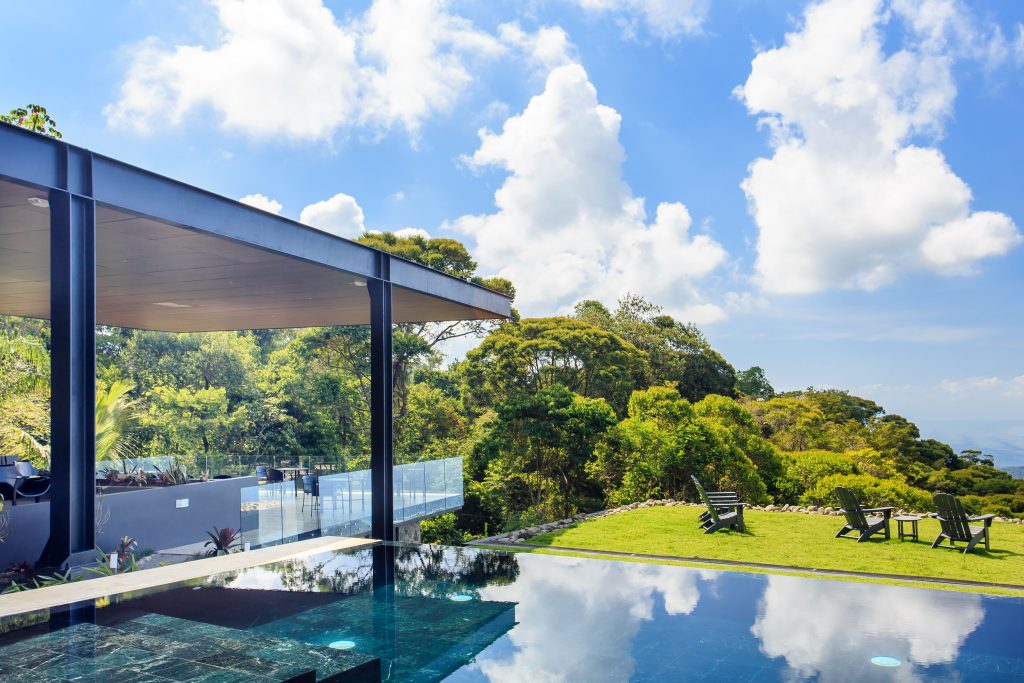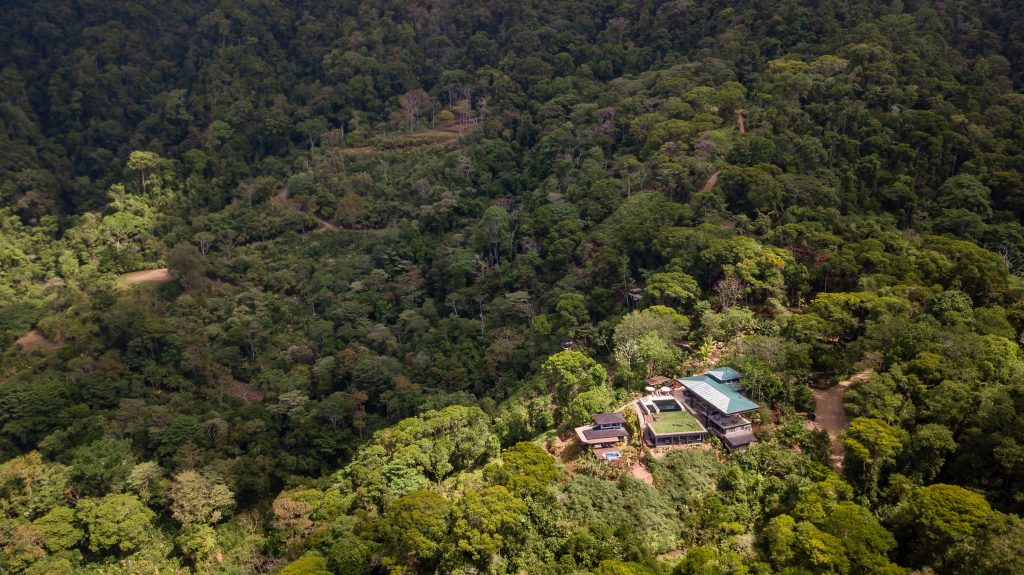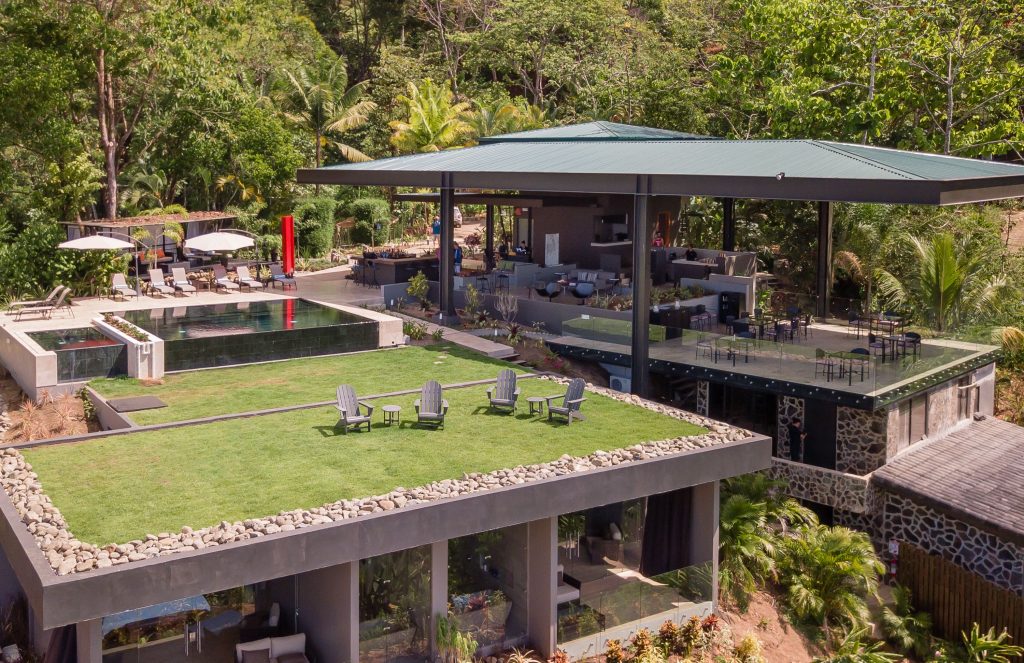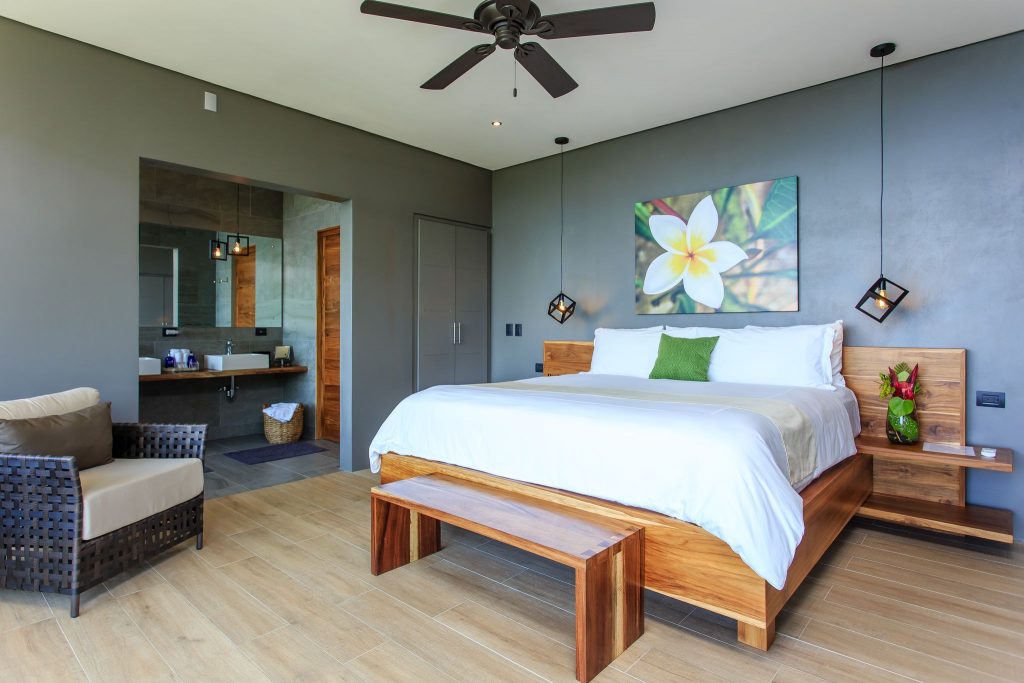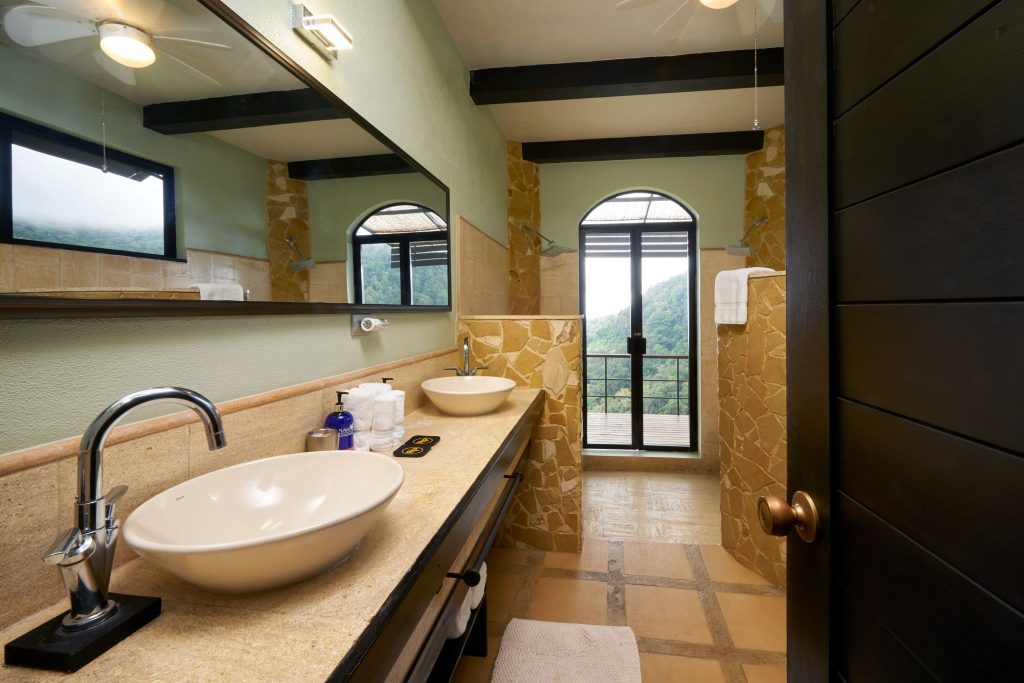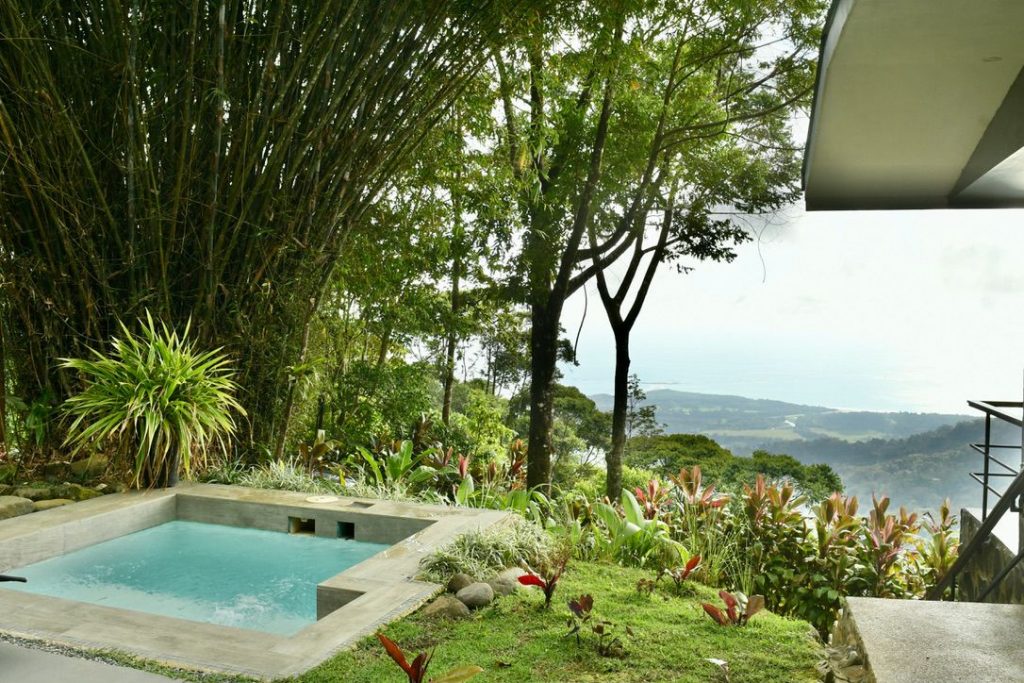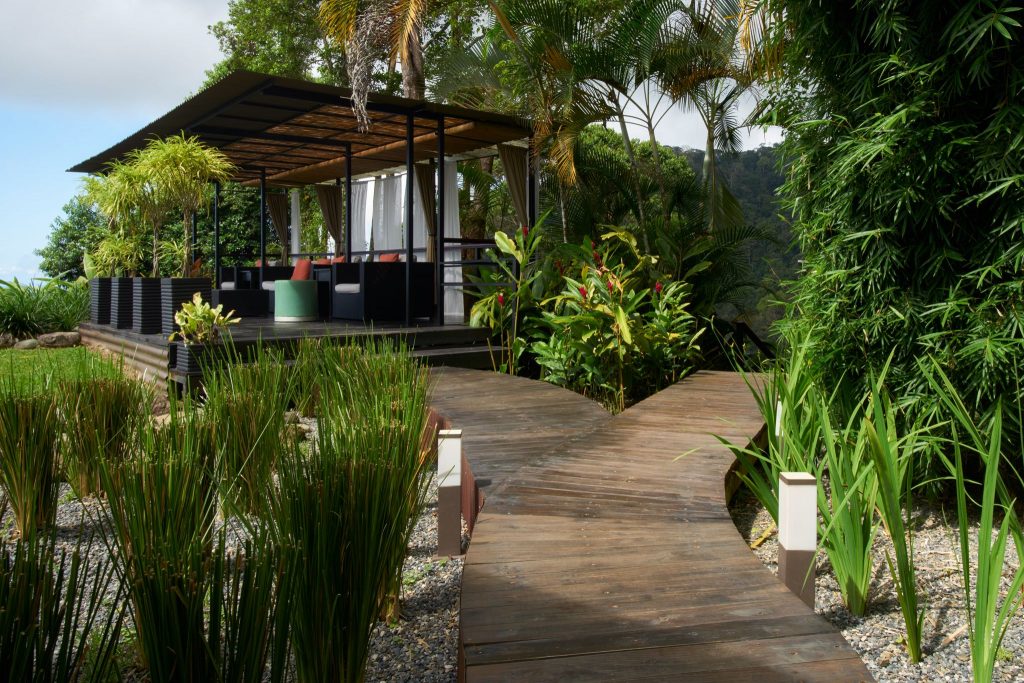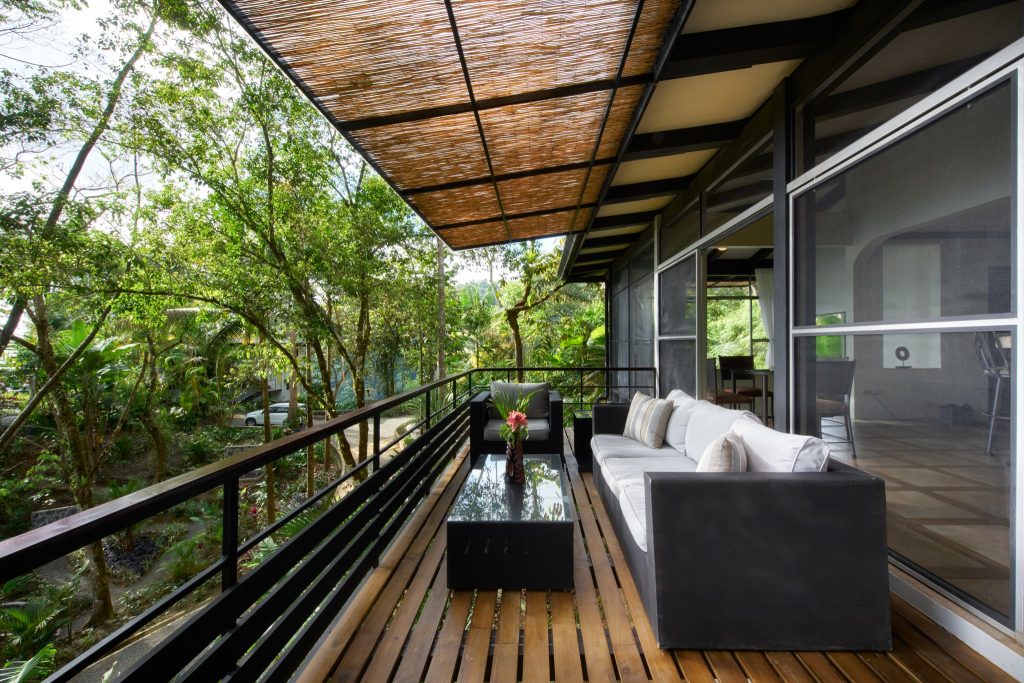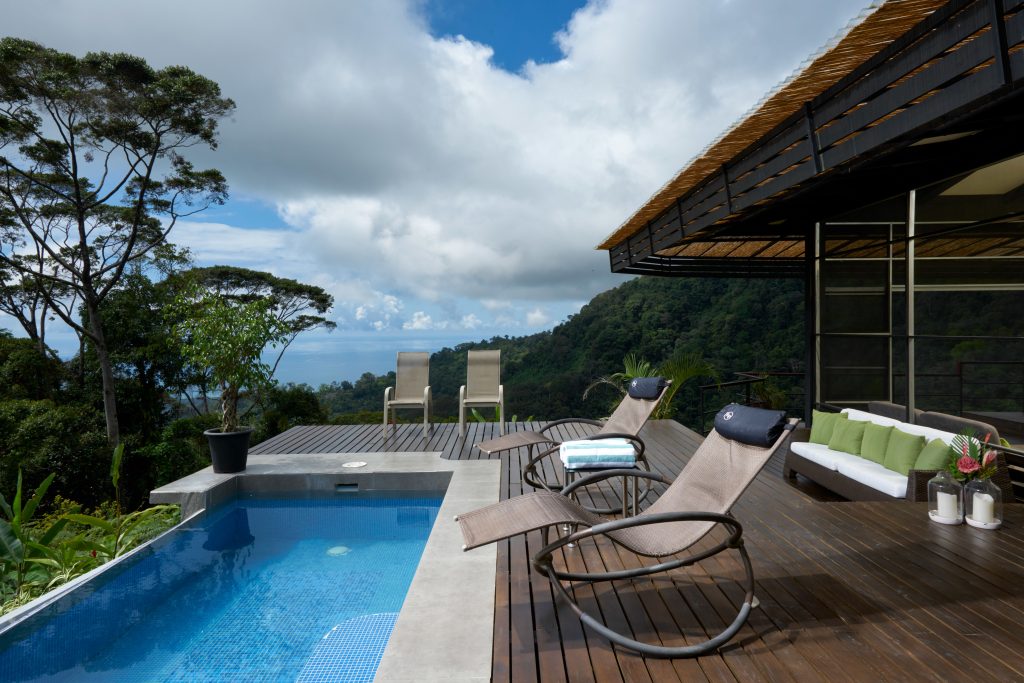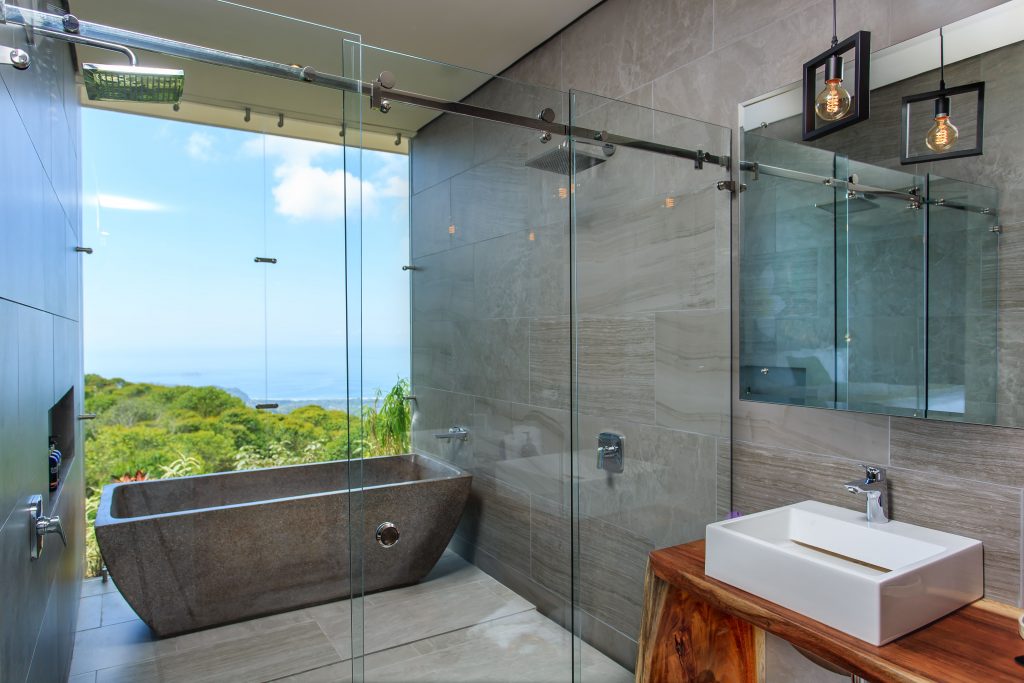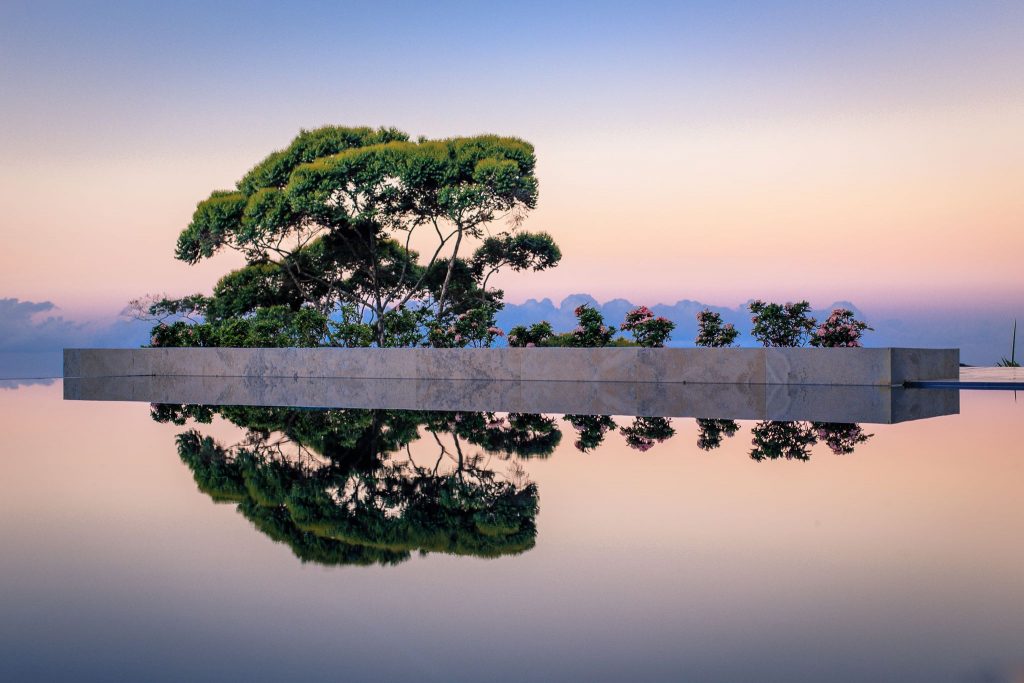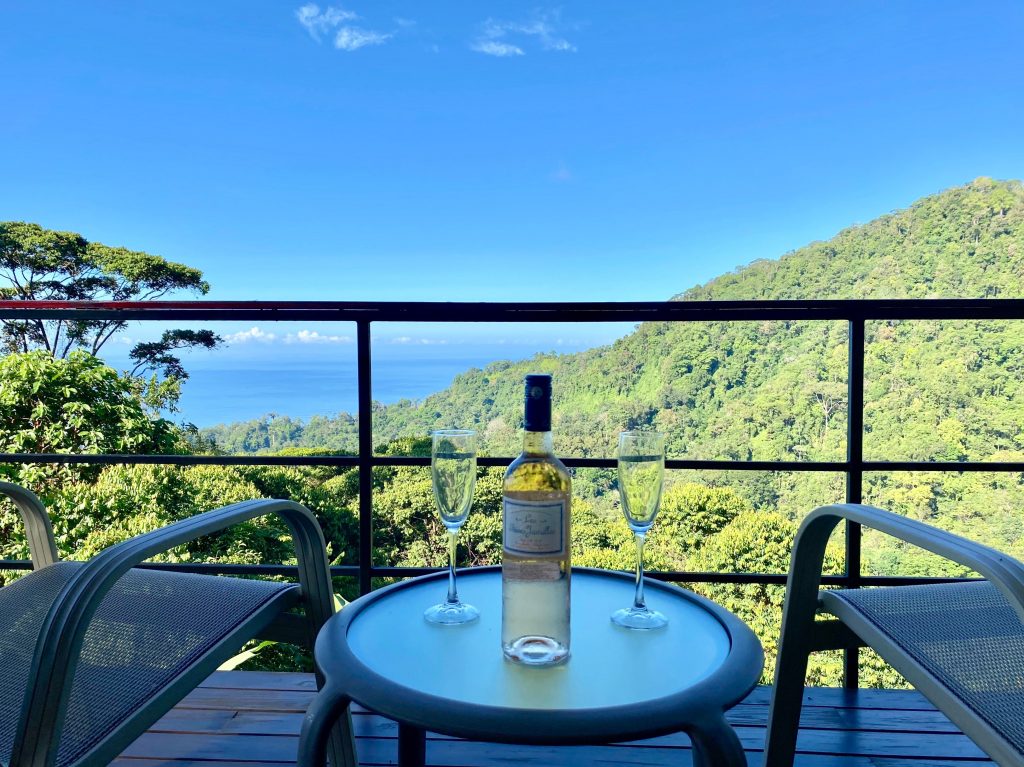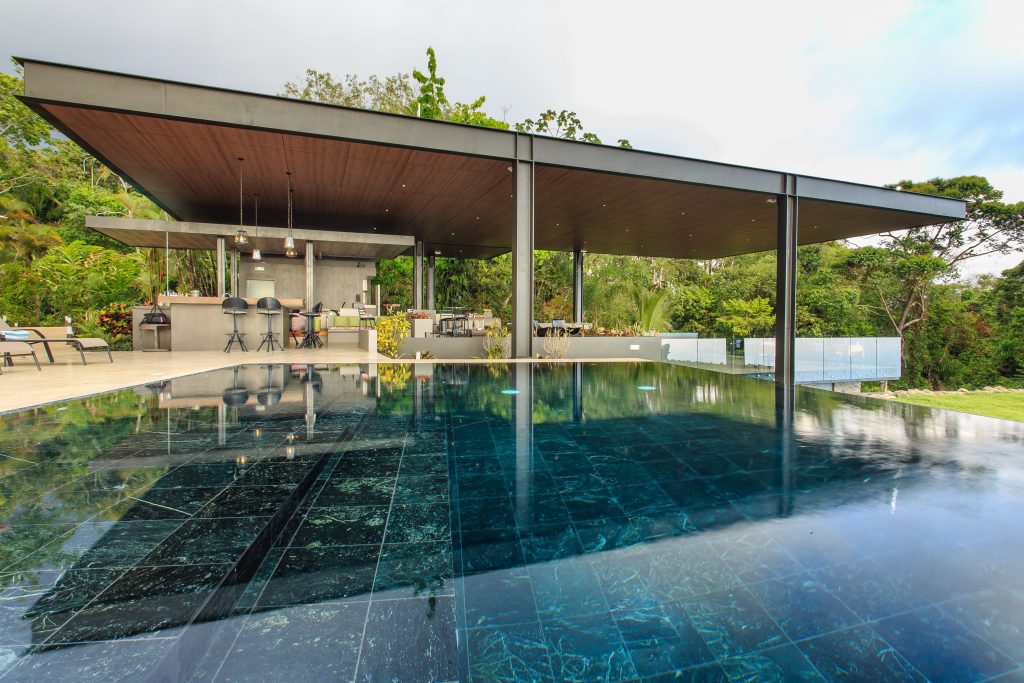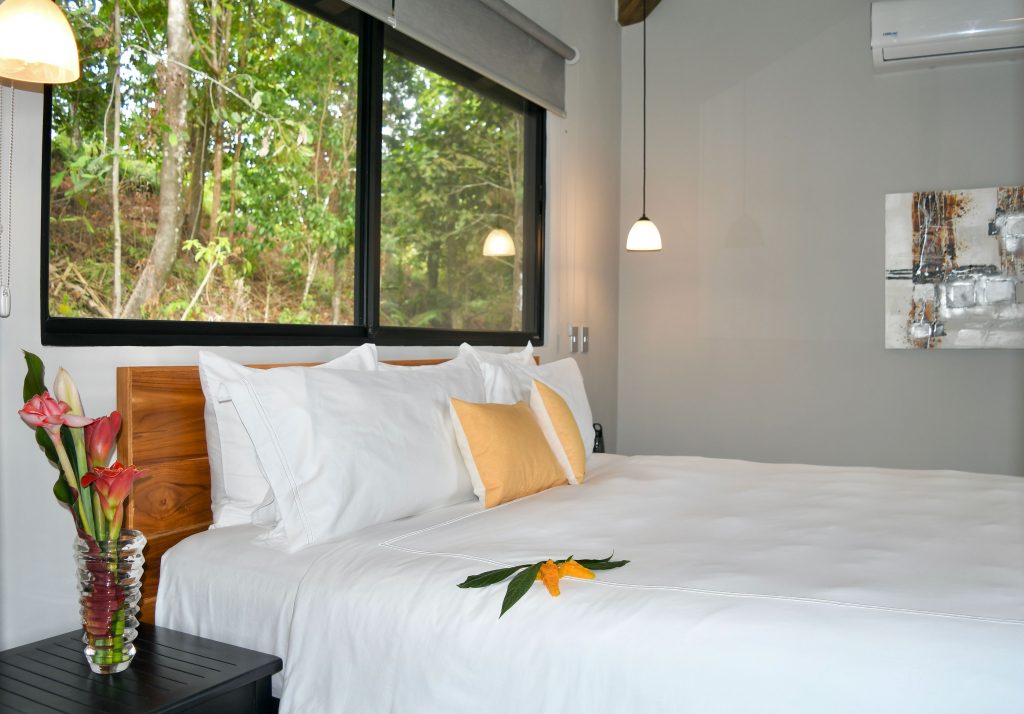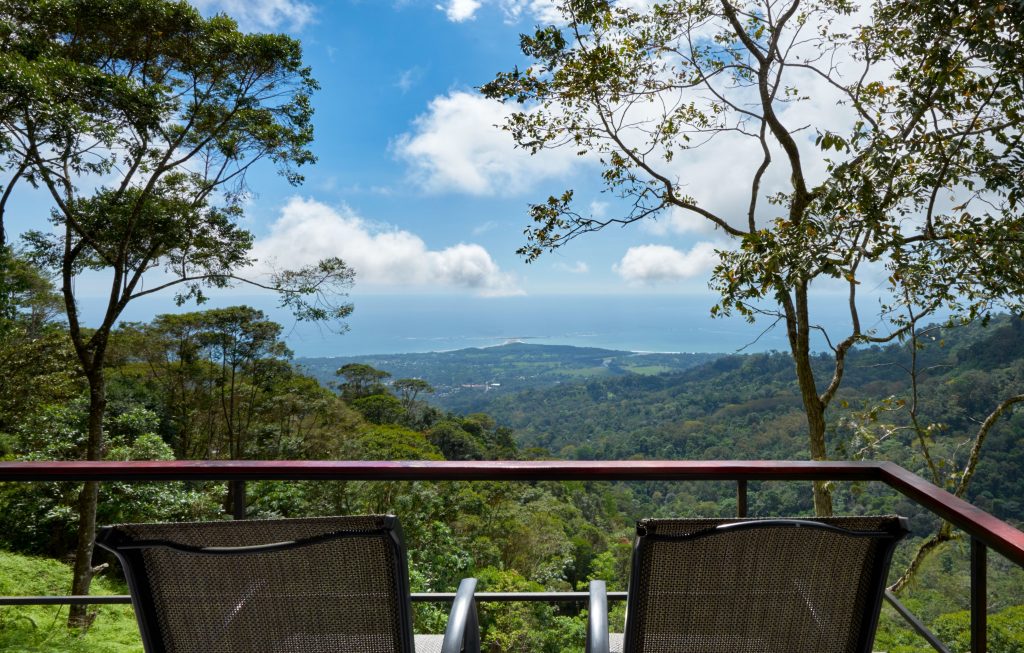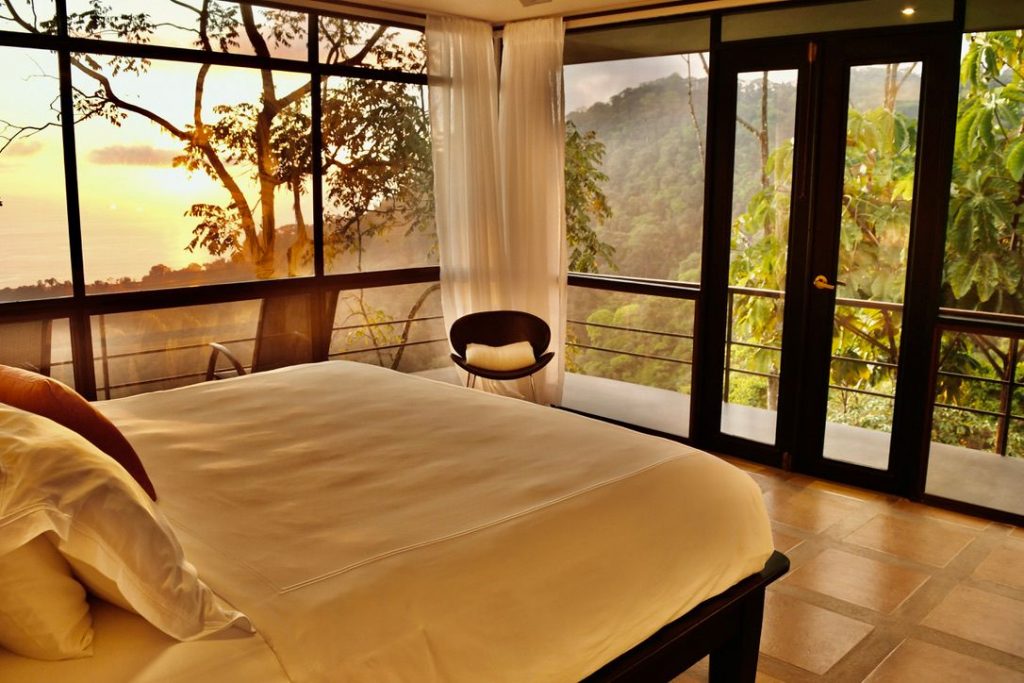 Experience The Real Costa Rica
Cooled by an ever-present breeze and framed by a unique dwarf forest, Rio Perdido Hotel & Thermal River is a sanctuary of well-being and the true embodiment of Costa Rica's legendary PURA VIDA.
You'll find Rio Perdido in the Guanacaste province, on the western side of the country. Even though the reserve is just an hour's drive from Liberia, this rediscovered gem was once a sacred spot for the Cabecar tribes; people who recognized and harnessed the magic of the thermal gorge, hundreds of years ago. 
Rio Perdido was designed to be in perfect harmony with its surroundings. Great care has been taken to preserve this one-of-a-kind setting and its precious resources, while simultaneously providing a very comfortable experience for conscious-minded guests.
Spend your days swimming in the abundant, completely natural hot springs, along a mile of a thermal gorge that cuts right through the spectacular, 600-acre reserve with 30 bungalows. 
Witness a seemingly endless variety of exotic flora and fauna throughout 20 plus miles of hiking trails. Enjoy zip-lining, mountain biking, and white water tubing, or if you prefer to relax, lounge by the pool, savor true Costarrican cuisine prepared by local culinary artists, do some yoga on the cliff-side pods or visit the spa, for the region's best treatments.
AN UNMATCHED LOCATION
Even many Bagaces County residents are unaware of the breathtaking beauty that lies just beyond their doorstep. The reserve offers everything travelers could possibly dream of – from the signature thermal river to hiking, white water tubing, mountain biking, and zip-lining. Those craving a more relaxed experience can visit the spa, soak in one of many hot springs, or enjoy a yoga session on the platform.
Rio Perdido Hotel & Thermal River is nothing short of enchanting.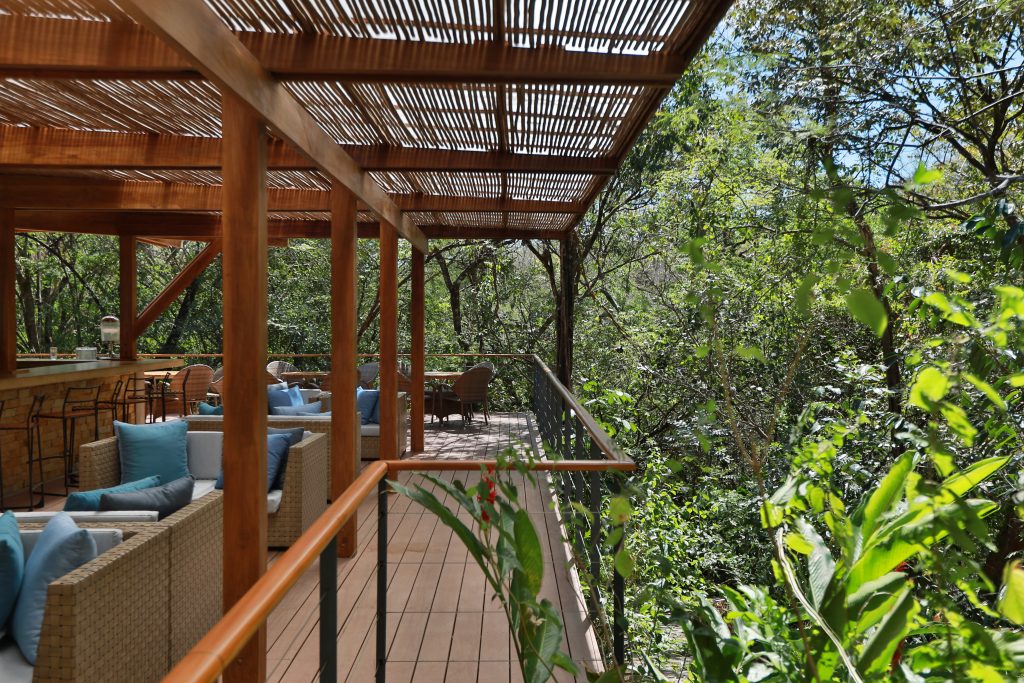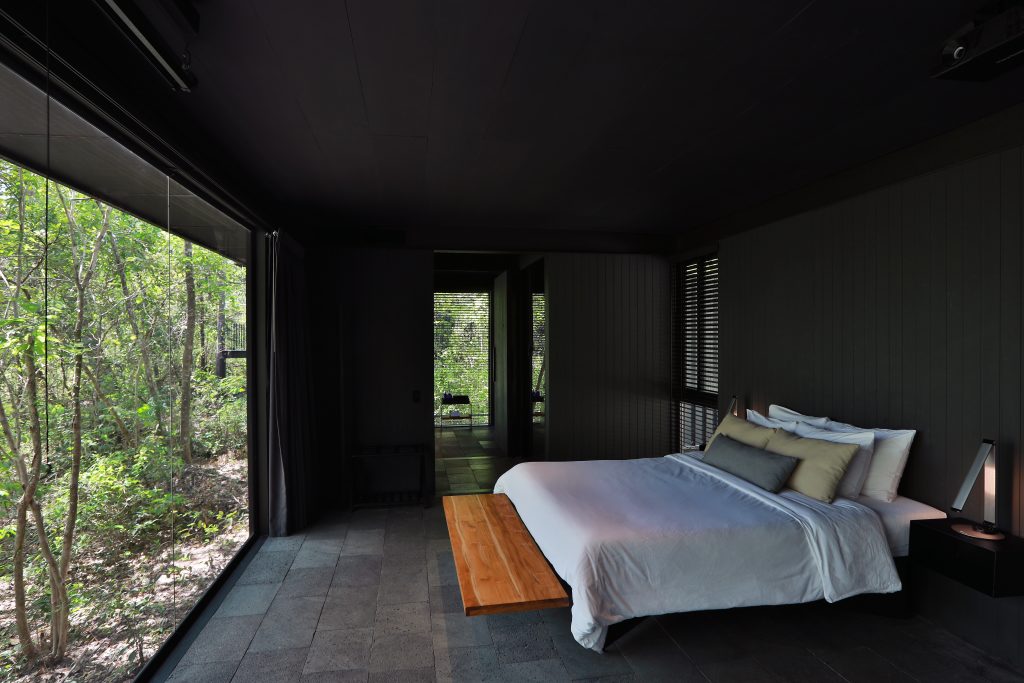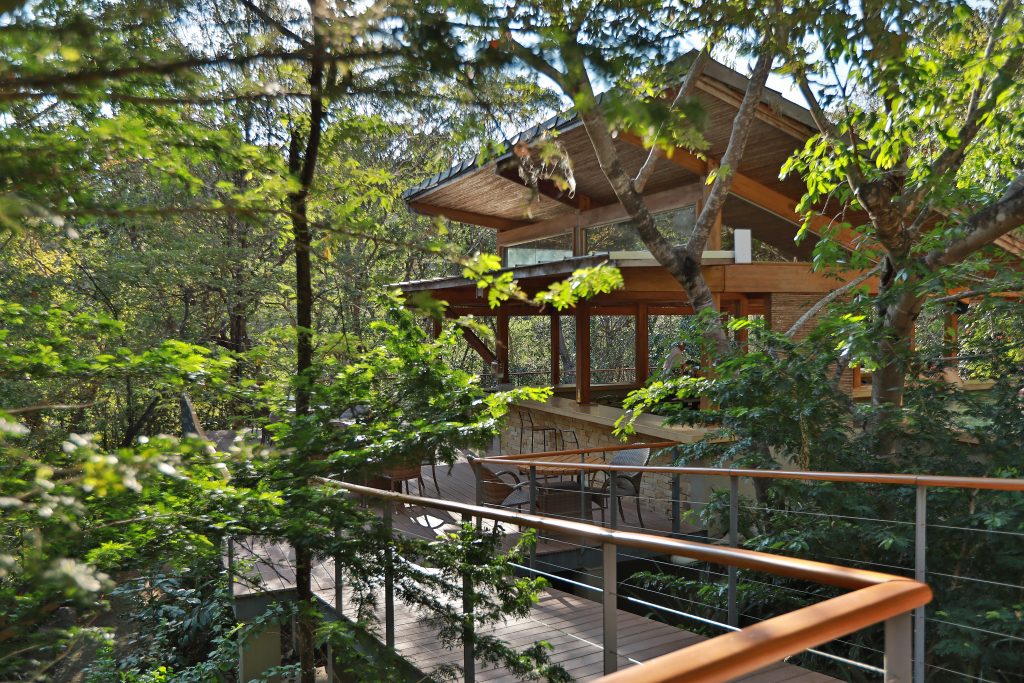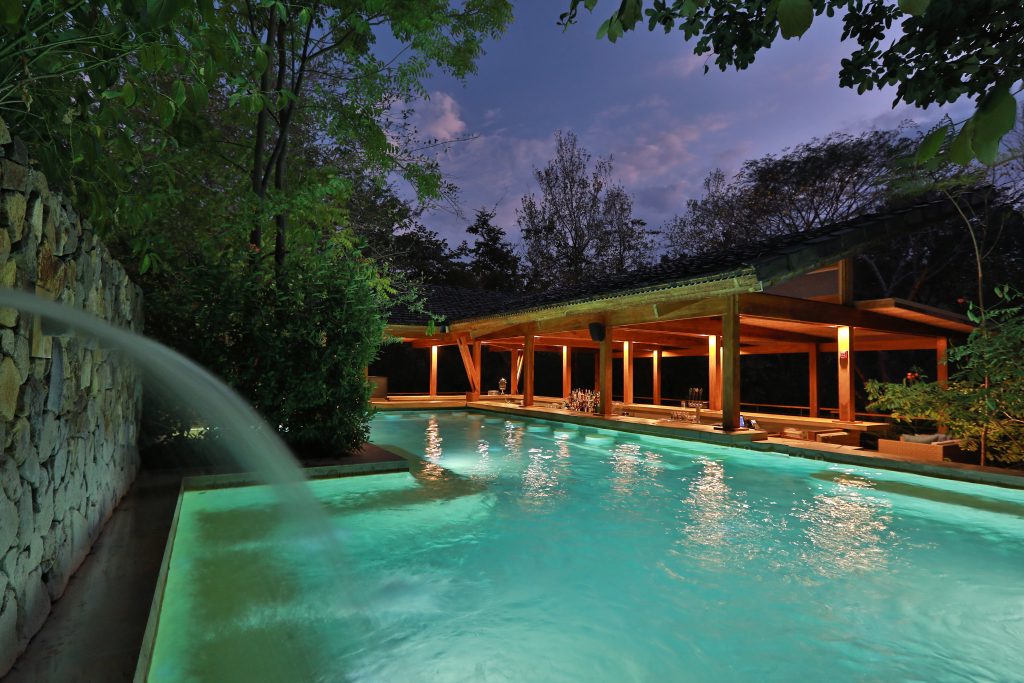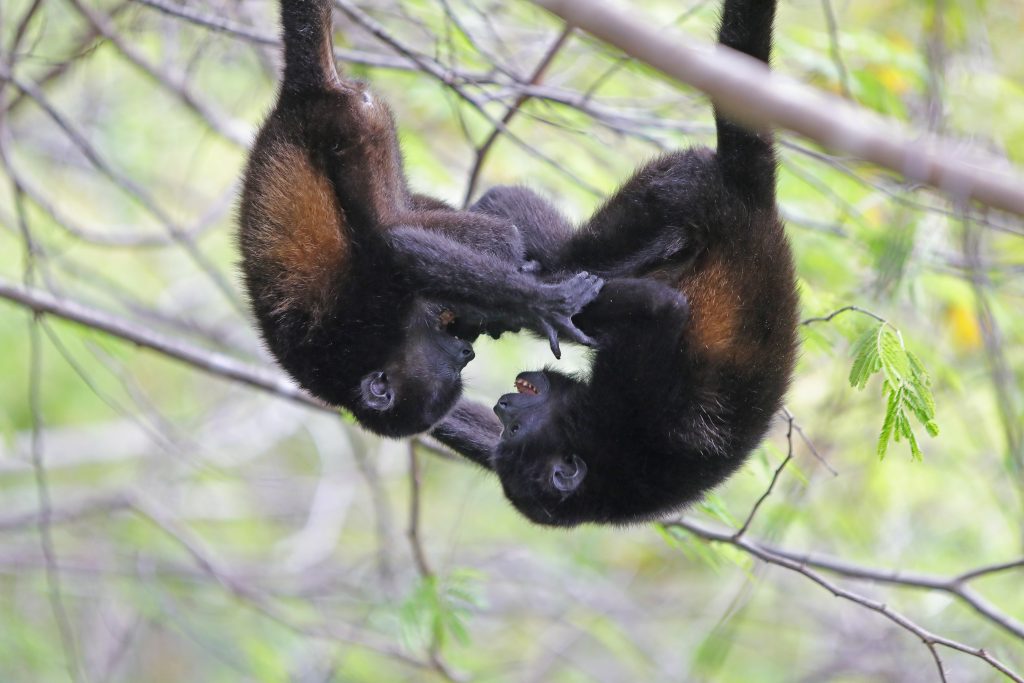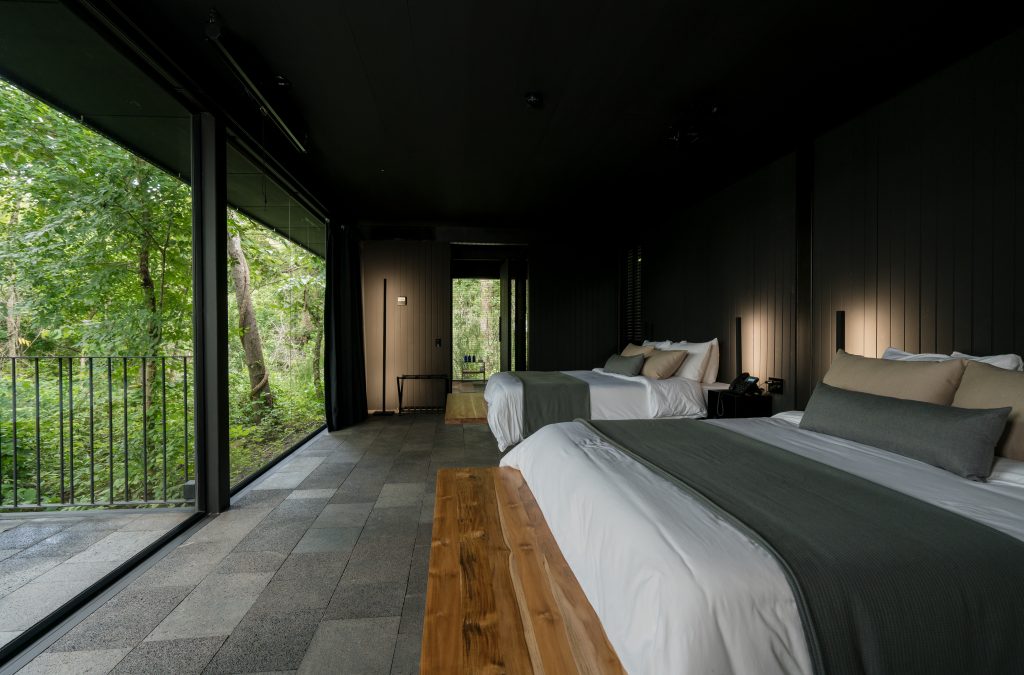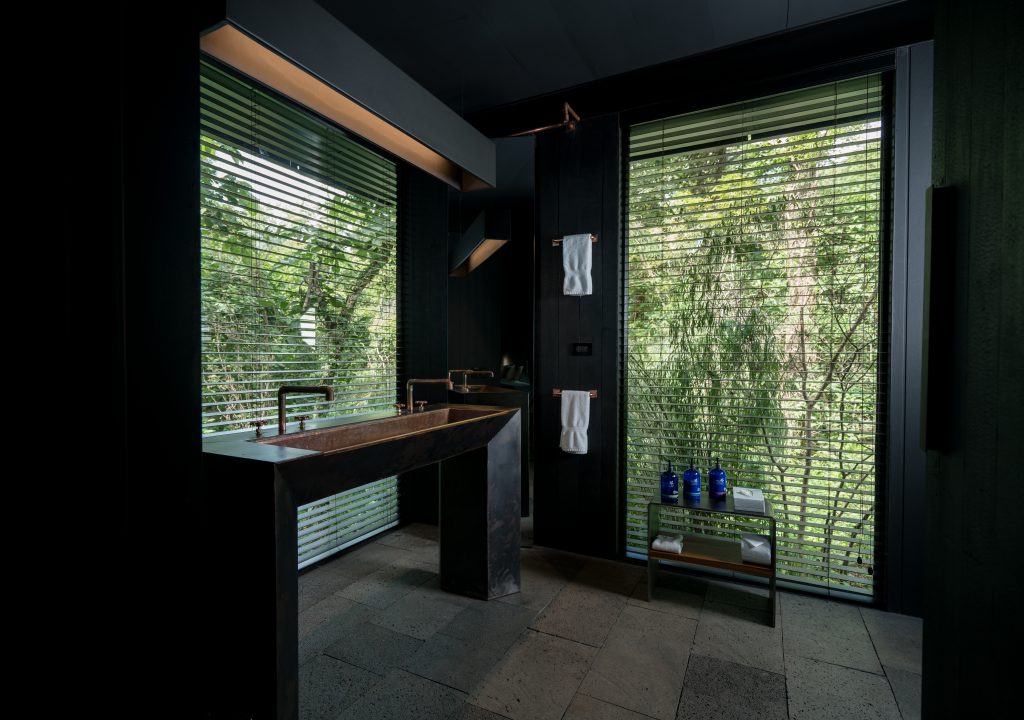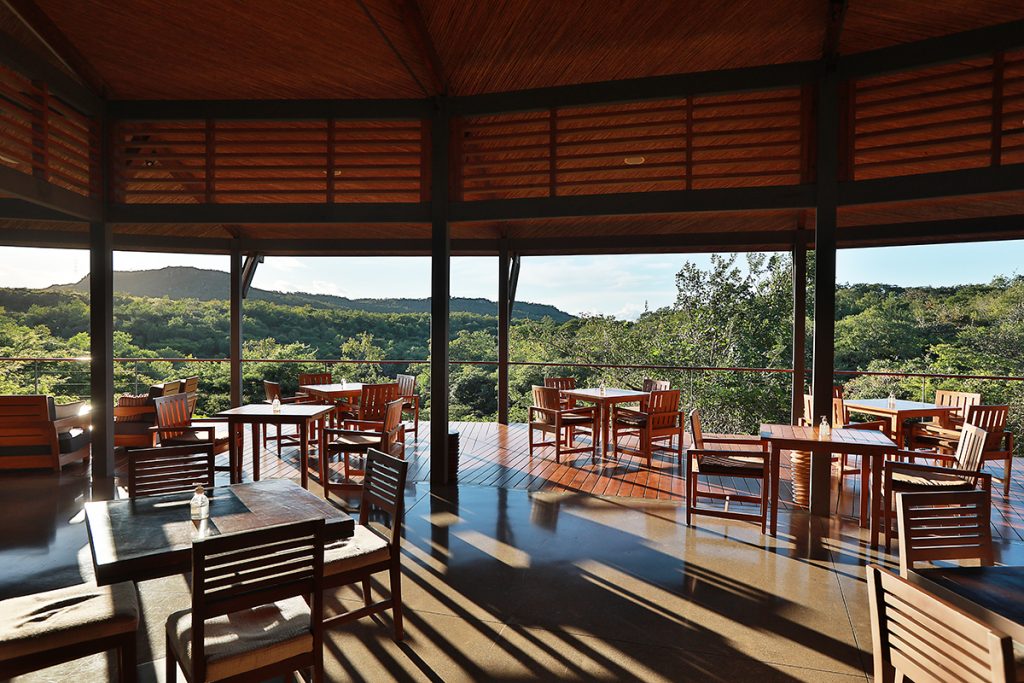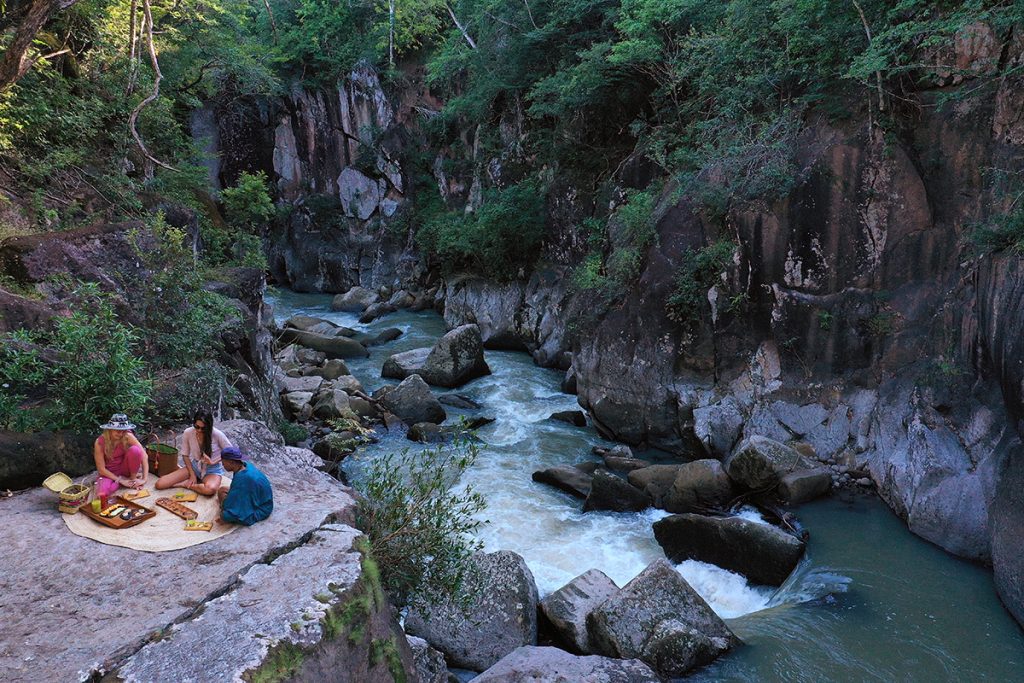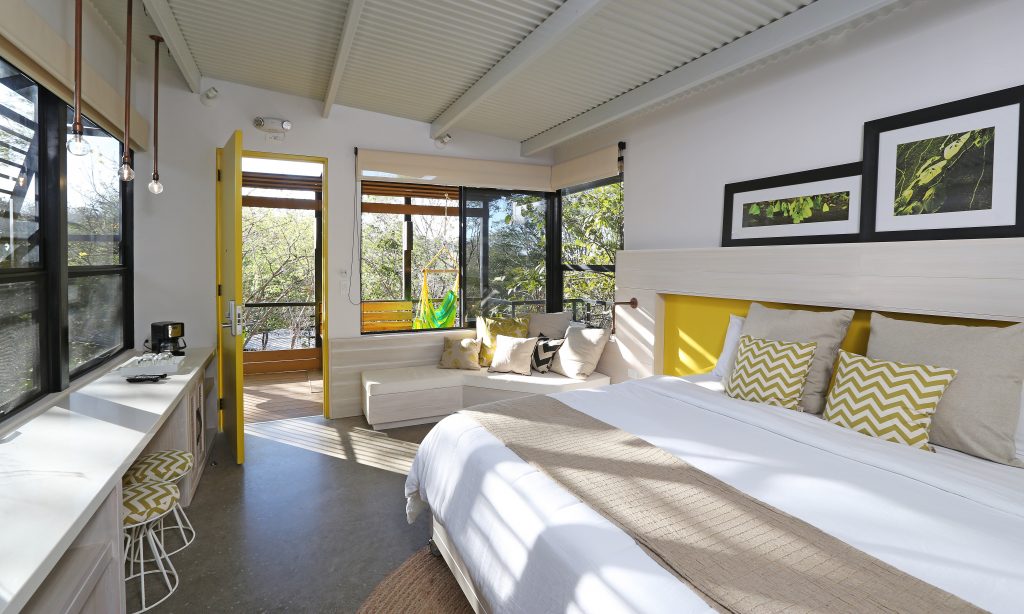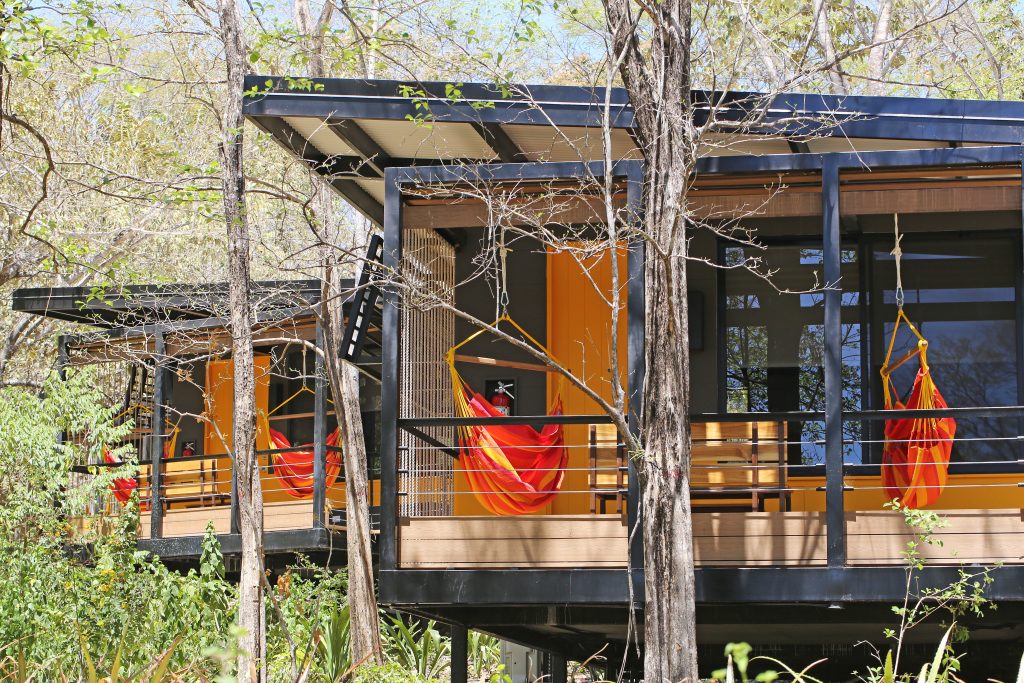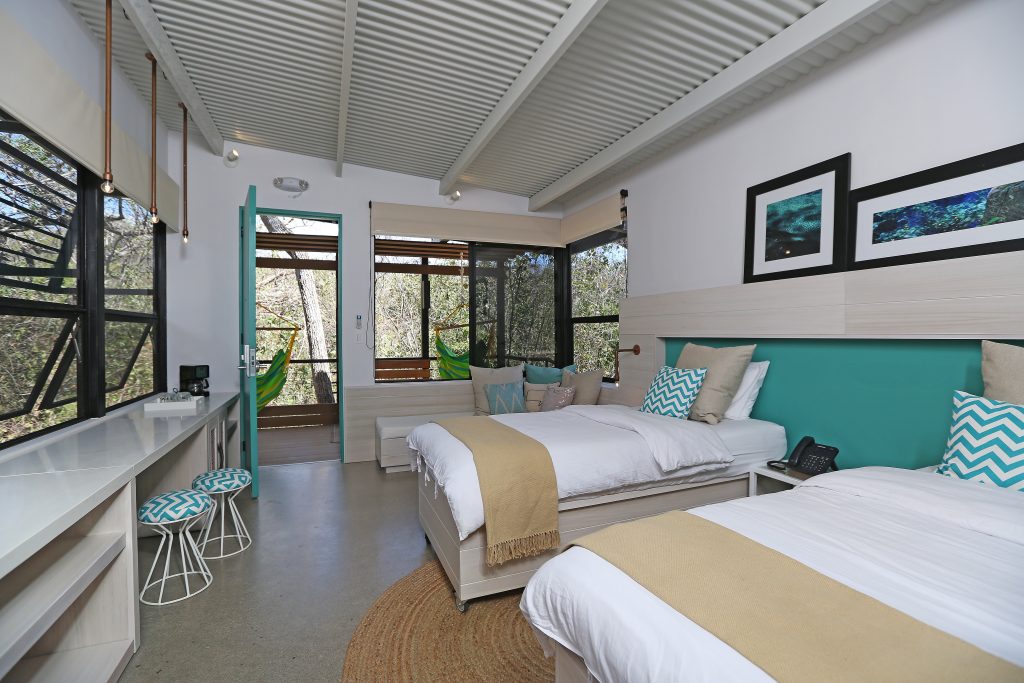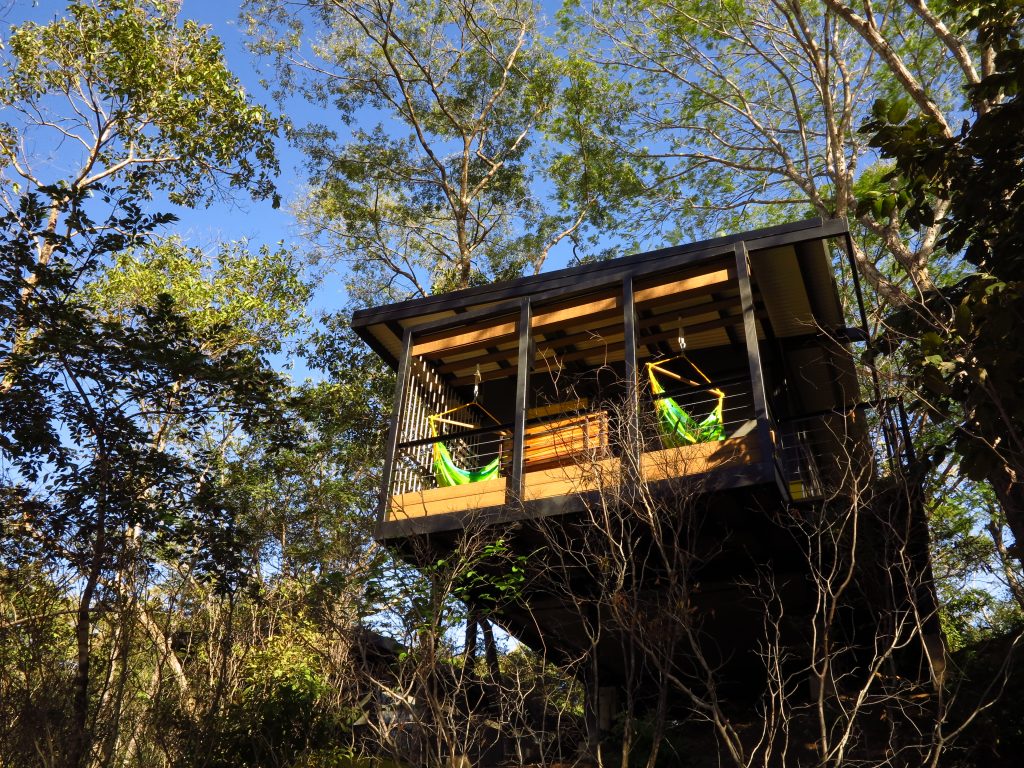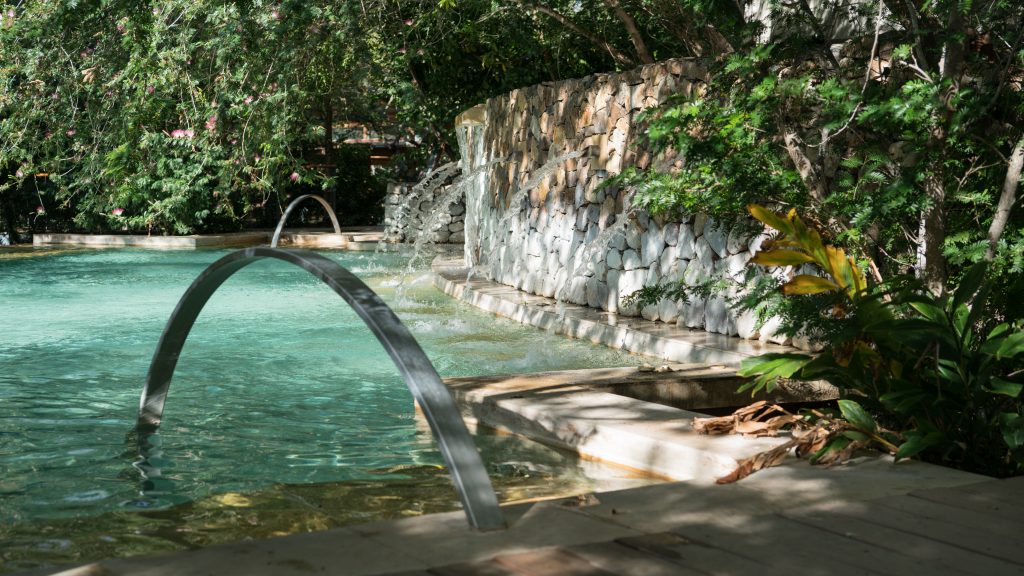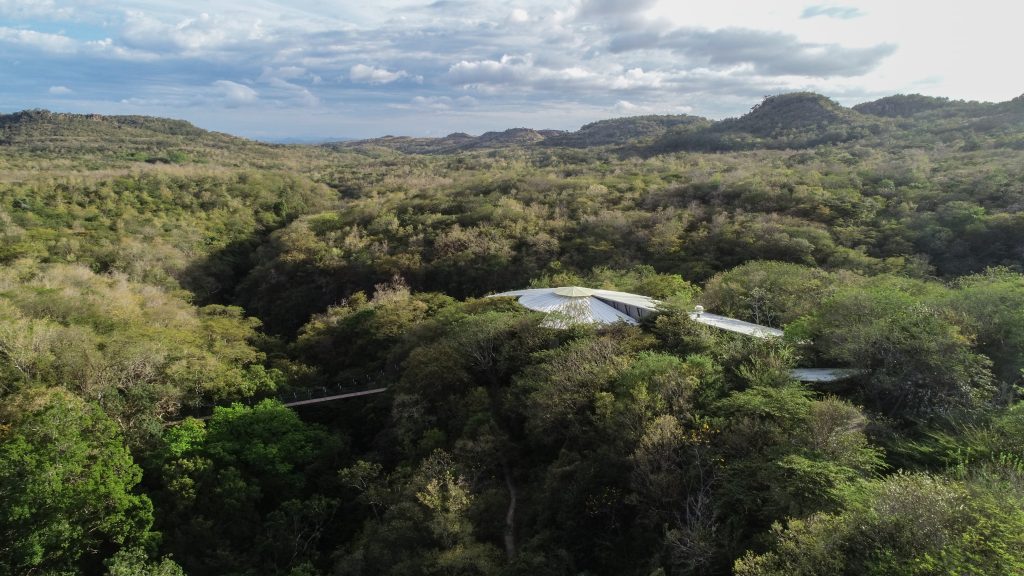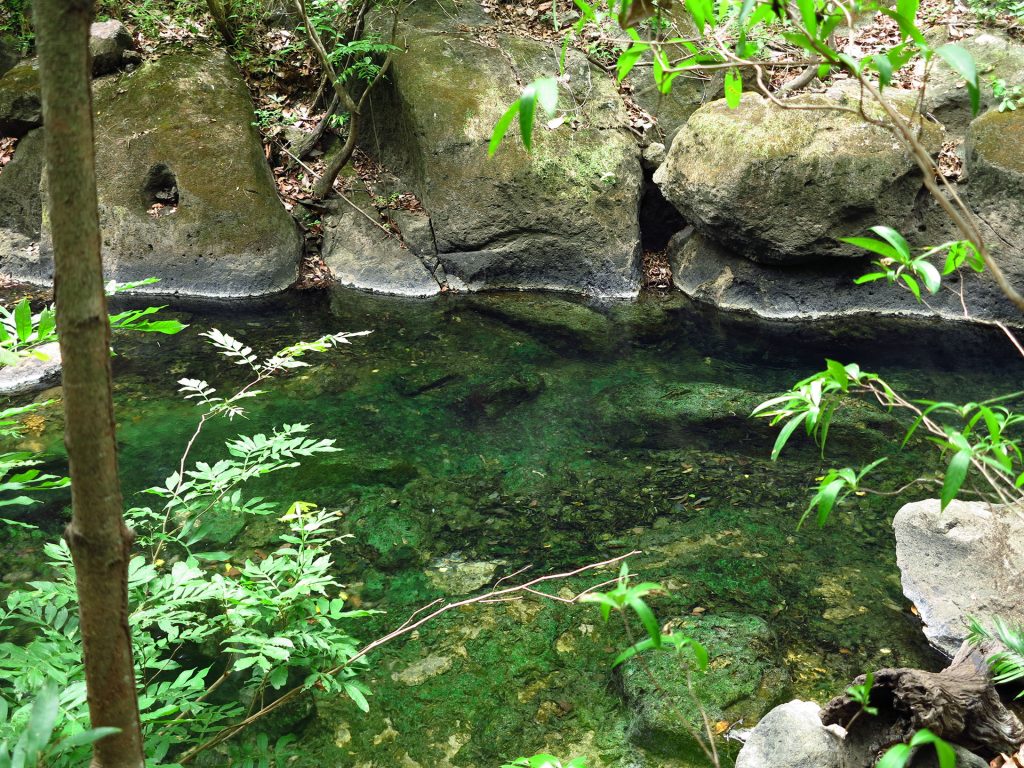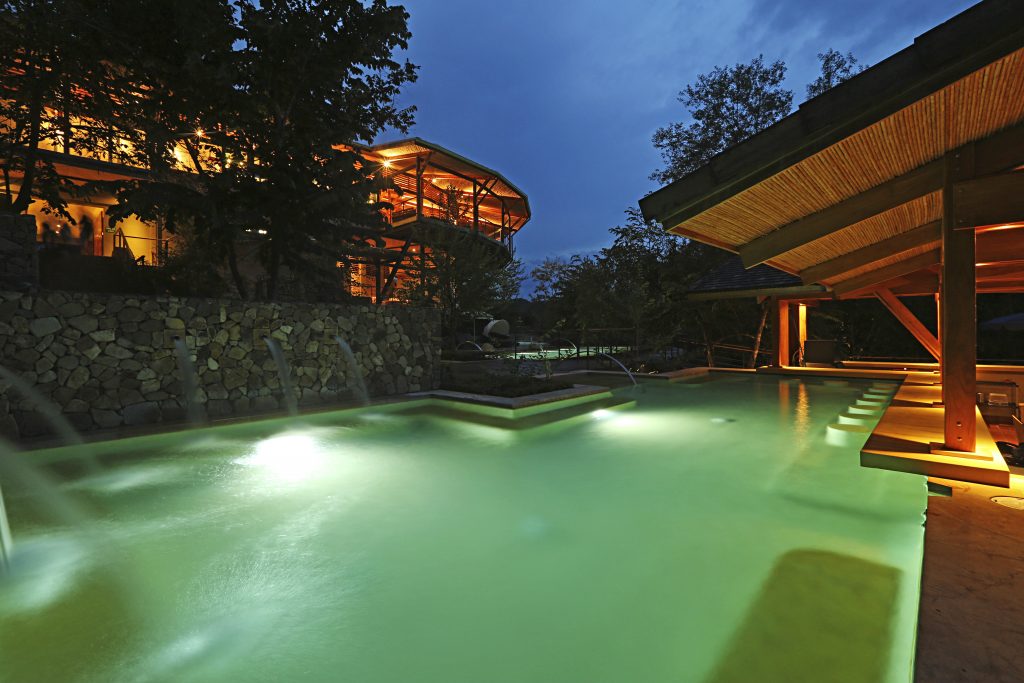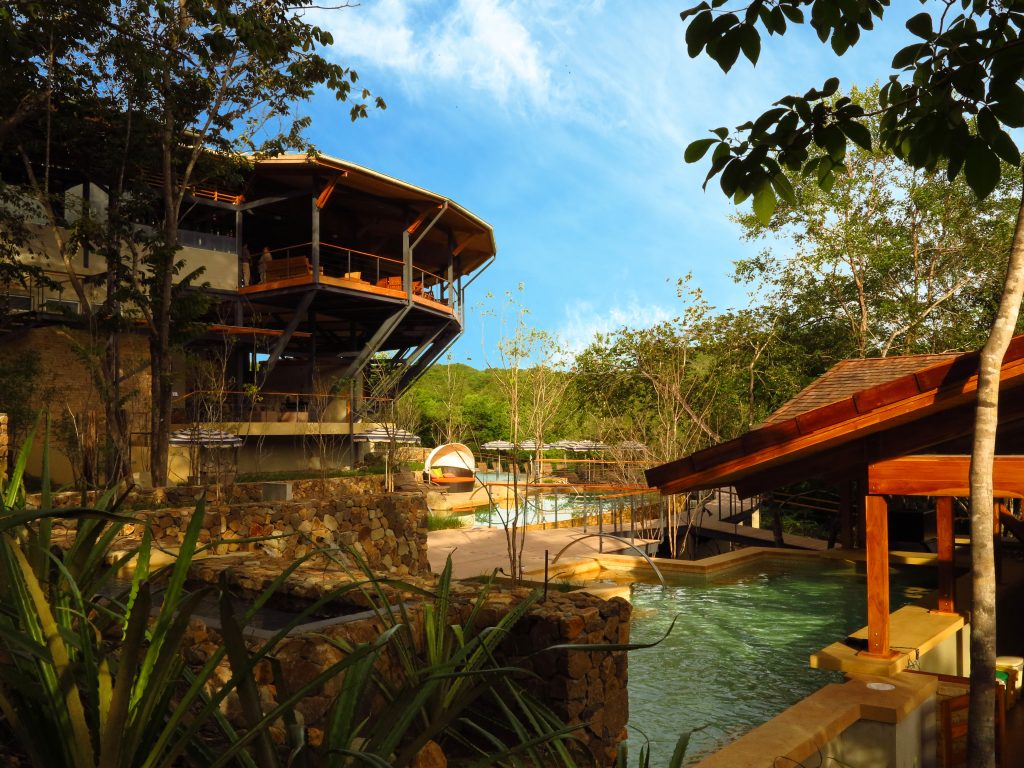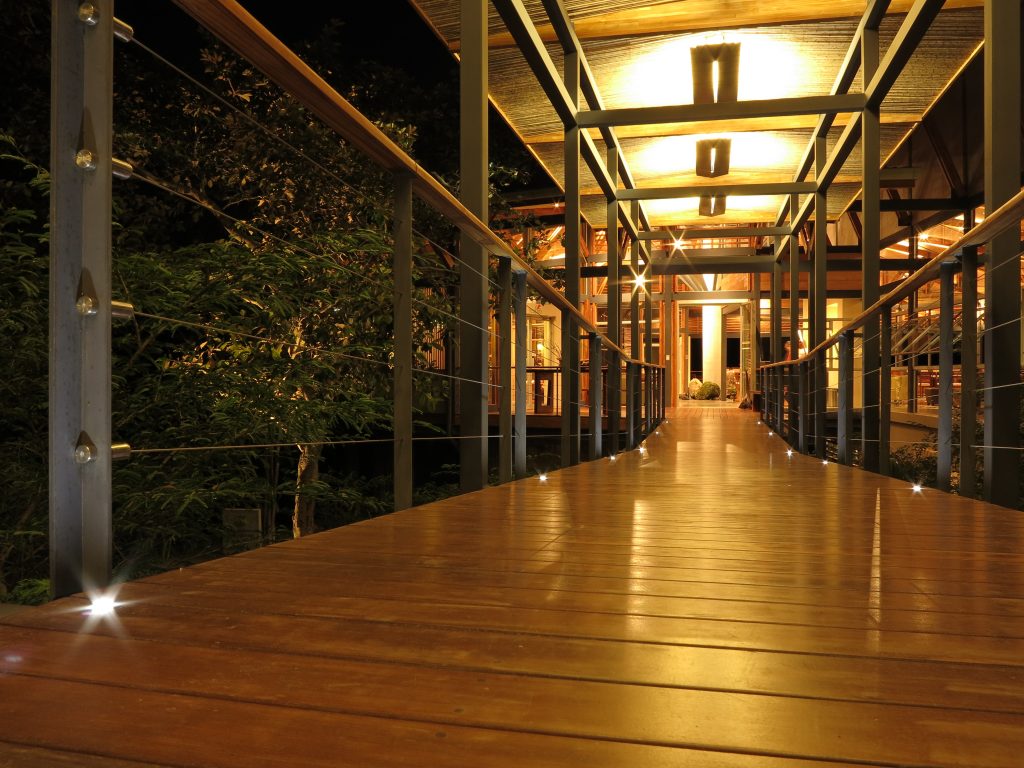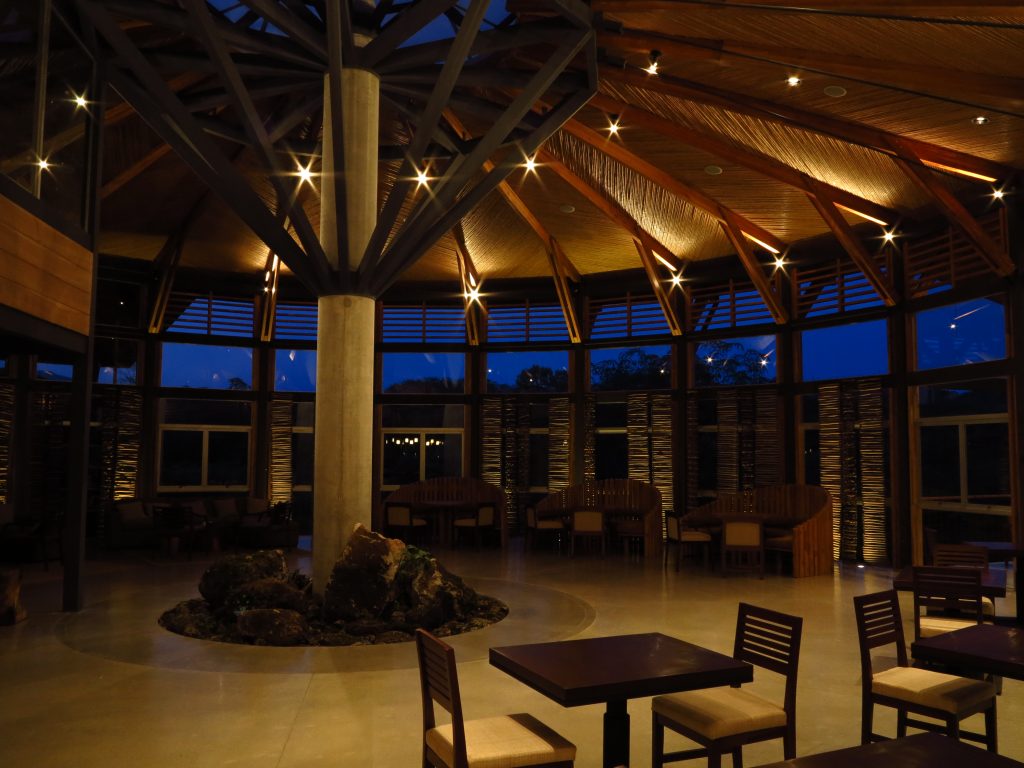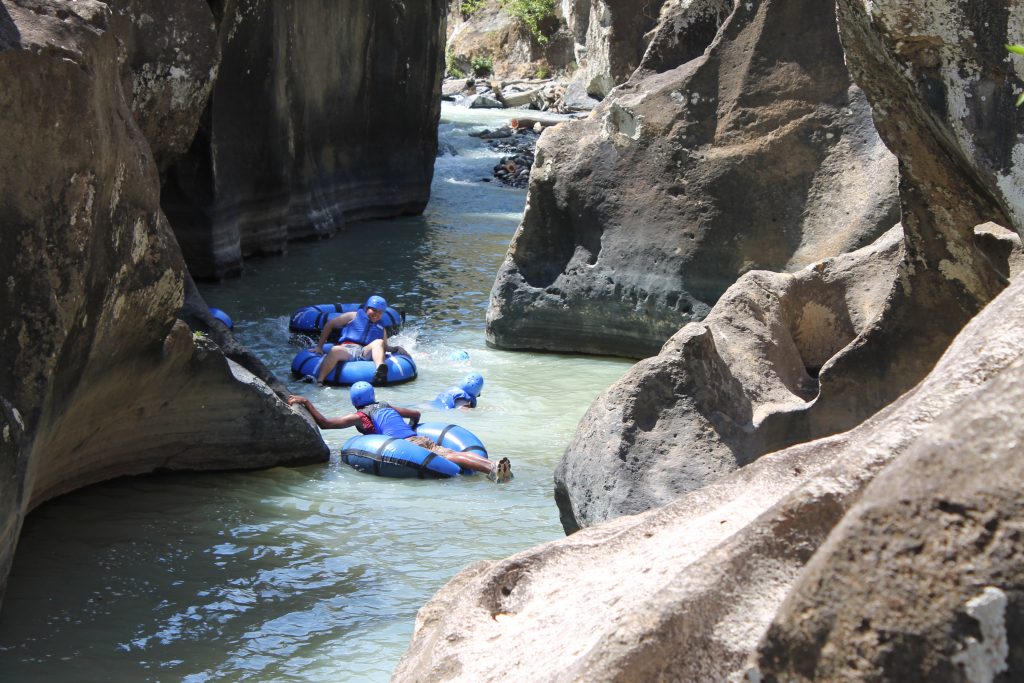 Costa Rica - Punta Islita
LIVE THE AUTHENTIC COSTA RICA AT this  Marriott GUANACASTE RESORT
Enjoy Costa Rica's best and most authentic experiences at Hotel Punta Islita, Autograph Collection. This waterfront resort boasts countless complimentary eco-adventures and cultural experiences to make your stay more engaging and fun. Surrounded by endless ocean, exuberant tropical forest, and picturesque communities, there's no better place to enjoy a day of hiking, monkey safaris, art projects, or traditional cooking lessons.
Additionally, you'll find unrivaled access to the Wild Scarlet Macaw Reserve, the Camaronal Sea Turtle Refuge, and nearby beach towns like Carrillo and Samara. From couples to families, every visitor will revel in heartfelt hospitality, bonding fun, and once-in-a-lifetime adventures. Flying through Daniel Oduber Quirós International Airport? Ask about the shared shuttle to and from the hotel. Transform your trip into a one-of-a-kind getaway at Hotel Punta Islita, Autograph Collection.
FINEST ARCHITECTURAL COMBINED WITH NATURE
The hot springs of Arenal Springs Hotel are hundred percent natural and rich in mineral salts and ions such as Calcium (CA+2), Magnesium (Mg+2), and Chloride (CL-) as they come from underground sources of the Arenal Volcano. Due to high mineral concentration, while soaking in these waters, your skin is moisturized and refreshed.
The hot springs have been created to give you the feeling that you are in a natural thermal river in the middle of the rainforest. Tropical gardens surround the river to add to the sensation. The floor of the pools is made from limestone which adds to the soothing atmosphere. The light color allows you to see your feet and verify the cleanliness of the waters.
The thermal water is naturally heated by the Arenal Volcano and its underground rivers. The water reaches our thermal pools taking advantage of the force of gravity without the need for pumping or drilling. The minerals naturally found in the water, such as calcium, magnesium, sodium bicarbonate, and chloride contribute to a complete relaxation of mind and body, promote circulation, and help to balance pH levels, liberate free radicals, soften both skin and hair, and promote better sleep. They have also created special features like carefully chosen river rocks to form the bar stools of the wet bar, waterfalls to offer you a relaxing hydro-massage, and a soothing jacuzzi. The pools range in temperature from 34-40°C (93-104° F) with a pH of 6.7.
The Most Glamorous & Romantic
Adults-Only Boutique Hotel in Uvita, Costa Rica
A boutique, adults-only hotel high in the Uvita rainforest. Kura is an exclusive destination in its own right.
The 8 Luxury Suites, tropical minimalist design, and panoramic views set the stage for ultra-personalized luxury, relaxation, and privacy.
Swim until the sun goes down — and then some — with incredible 180° views of the Pacific horizon. 
You'll want to cool off in the iconic salt-water infinity pool by day and watch a dynamic show of fiery colors come dusk. Sunsets are the main event. Meanwhile, we'll keep you topped up with tropical cocktails, ice-cold craft beers, and more from the adjoining Diablitos Bar & Lounge. Salud!
A Destination For Thoughtfully Prepared, Sophisticated Dishes.  Fresh & Exotic. Indulge in light, tangy ceviches, spicy chicken dishes, gourmet salads, and more in the poolside shade. We serve a mouth-watering menu of simple, refined dishes. Influenced by local, organic, and responsibly-sourced ingredients. Some even come from our very own greenhouse.
Designed with couples in mind. All 8 luxury suites at Kura are exclusive and private. Adults-only. Feature 180° views across the Rainforest to the ocean beyond. Open-floor design. Iconic glass showers. All the creature comforts of casual cosmopolitan.
Master Suites are the most exclusive suite category with 140sq.m (1500sq.ft) of private living space. Located high on the mountain top, removed from the others, the Master Suites boast maximum space, Kura-style plunge pools, and the most impressive ocean views.
Infinity Suites are 85sq.m (915sq.ft) of high-design heaven. With extra-wide terraces, expansive glass walls, and views so mesmerizing, you'll want to sleep with the curtains open.
Infinity Suites are 68sq.m (740sq.ft) of luxury jungle living. Located at canopy level, Junior Suites are front-row tickets to tropical jungle action. Get comfortable on your oversized hammock. You'll be in for a show of toucans and exotic birds against a blue ocean backdrop.
"The most glamorous romantic resort in Costa Rica" – Forbes Magazine