Saint Barthelemy, a French-speaking Caribbean island commonly known as St. Barts, is known for its white-sand beaches and designer shops. The capital, Gustavia, encircling a yacht-filled harbor, has high-end restaurants and historical attractions like the Wall House, whose exhibits highlight the island's Swedish colonial era. Perched above the town is 17th-century Fort Karl, looking out over popular Shell Beach.
our LXRY! hotel selection
We have some criteria before we can call a hotel a LXRY! Selection Hotel. We want to be surprised, we need luxury and hospitality at a high level, we love the quality of food and the rooms, we think the location is super important, and….we want to memorize the hotel for a lifetime! So you will not find basic chain hotels that look similar in all countries but truly found local gems that are different and memorable.
St. Barths - St. Barthélemy
full of life
With its spectacular location in St Jean Bay, Eden Rock – St Barths has been the byword for one-of-a-kind hospitality ever since mercurial French Caribbean aviator adventurer and occasional treasure-seeker Rémy de Haenen first welcomed guests to his Eden Rock home on the ocean, during the 1950s.
The place quickly established itself as the preferred private and discreet bolt-hole of many glamourous Hollywood characters who quickly became friends of St Barths. Howard Hughes Greta Garbo Robert Mitchum Gore Vidal Baron Rothschild David & Peggy Rockfeller Princess Lee Radziwill… amongst numbers of other fine beautiful and talented men and women…
A sense of safety and freedom was established… and of style… and of casual elegance… and of spirit… and of ambition… and all of which continues to this day and is strengthened now with the regular welcoming of very many current and similarly interesting and brilliant celebrity guests and friends of modern times.
Eden Rock – St Barths is located on a rocky promontory surrounded by white sandy beaches, gin-clear sea, and amazing coral reefs full of colorful wild sea life. At the very heart of the island, St-Jean invites guests to stroll to the shops, boutiques, bars, and restaurants situated in the village nearby.
Voted 'Best Hotel in The World' by Condé Nast Traveller in 2016 Eden Rock has fully remade itself since Hurricane Irma passed over the island in September 2017.
Eden Rock – St Barths is an ideal destination for families, offering relaxation, play, and pleasure. The hotel welcomes children of all ages providing them with a wide variety of fun games and activities from bodyboarding to sandcastle-building.
Come and visit – almost all is new and the new is great and is full of life.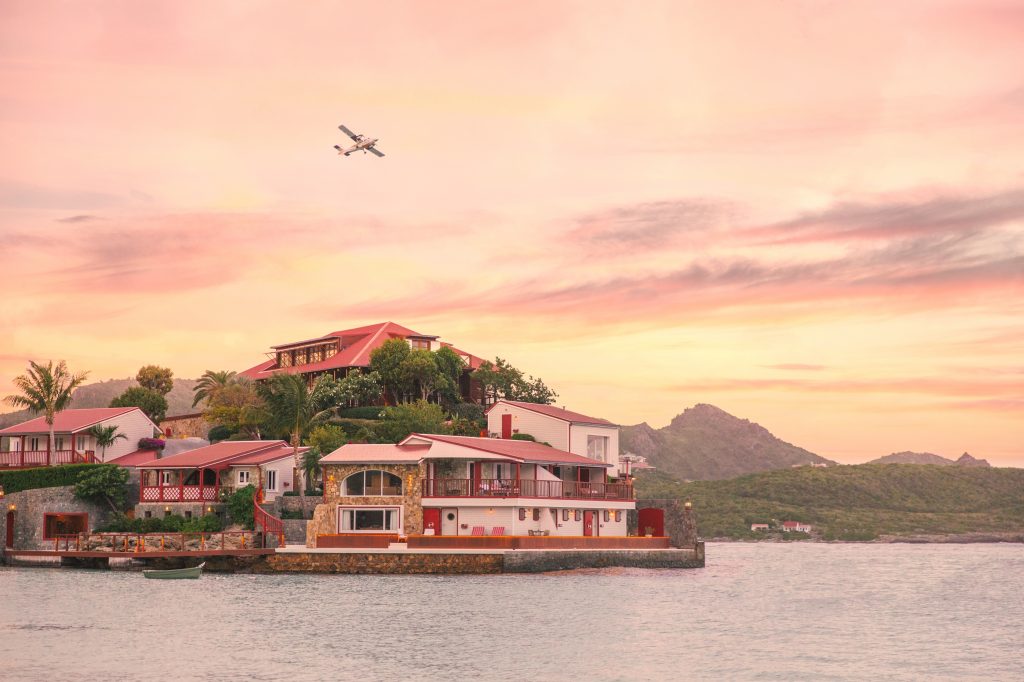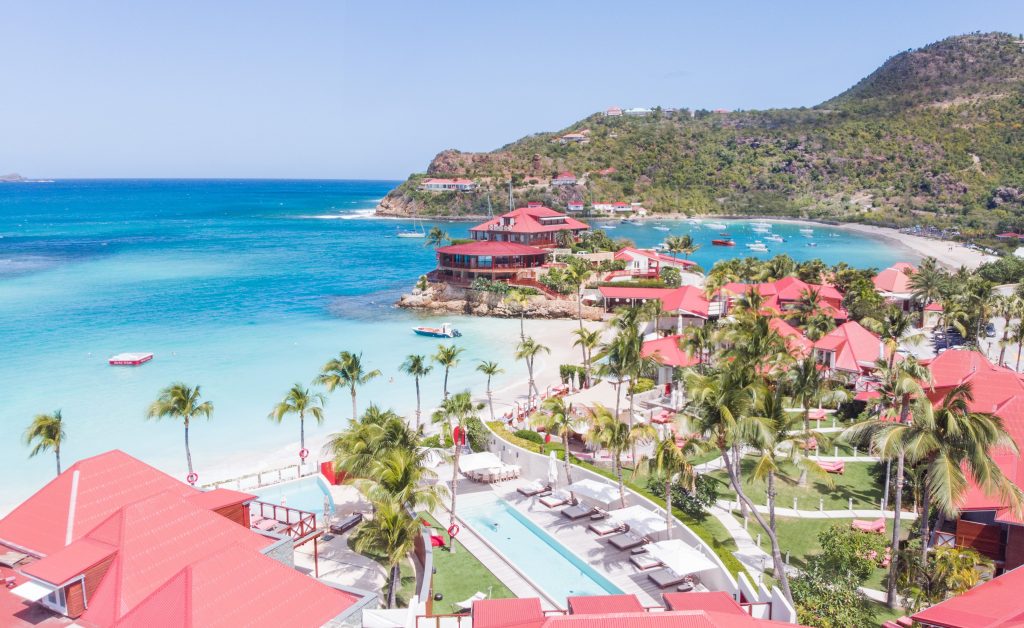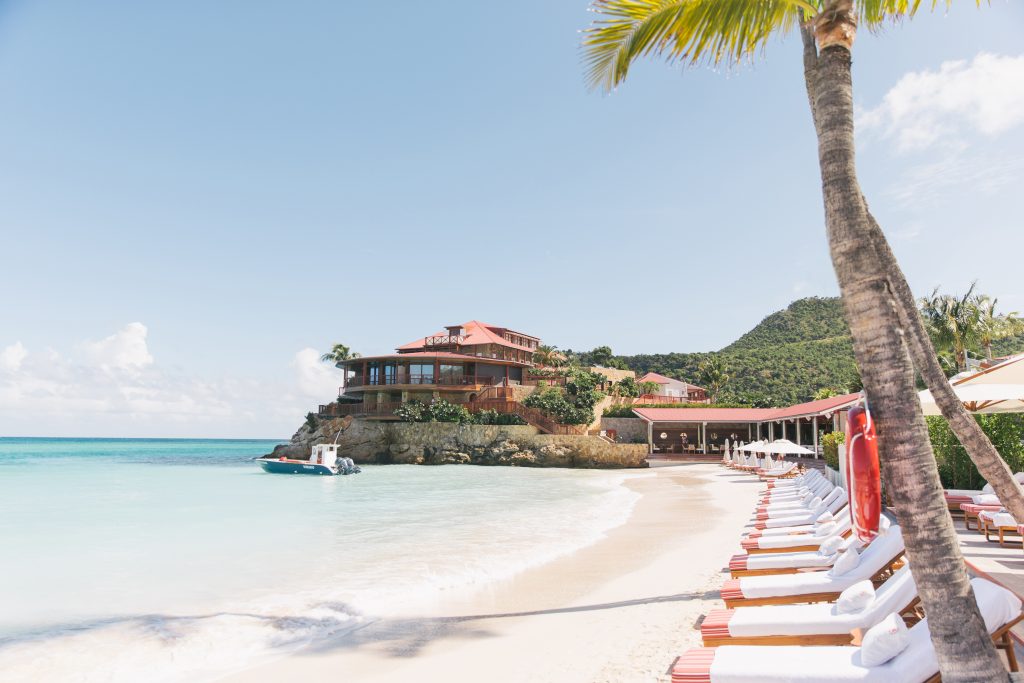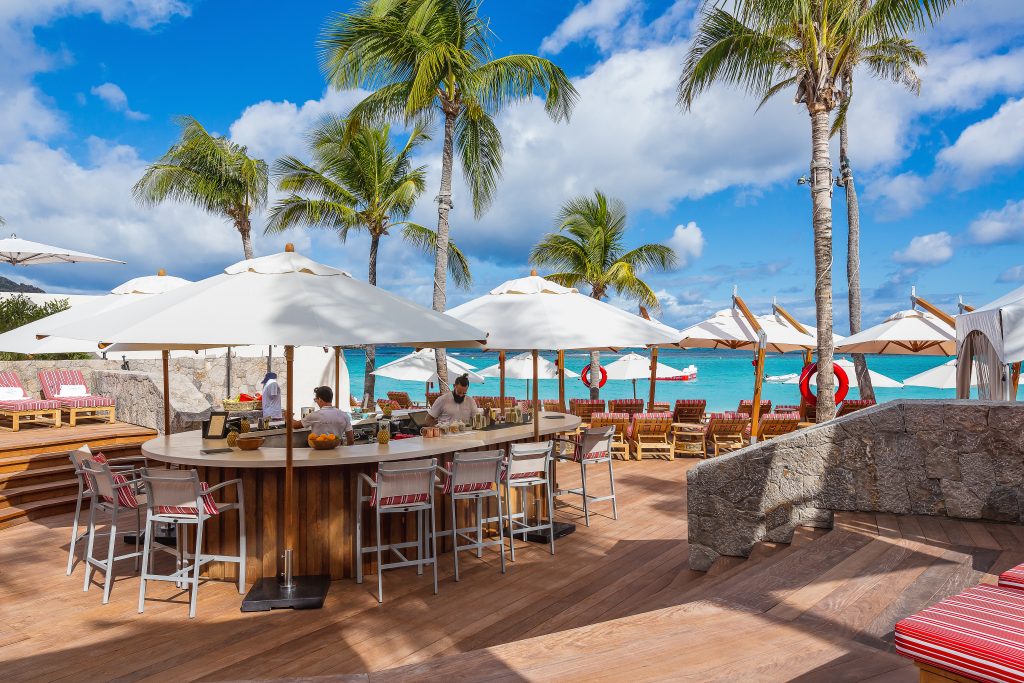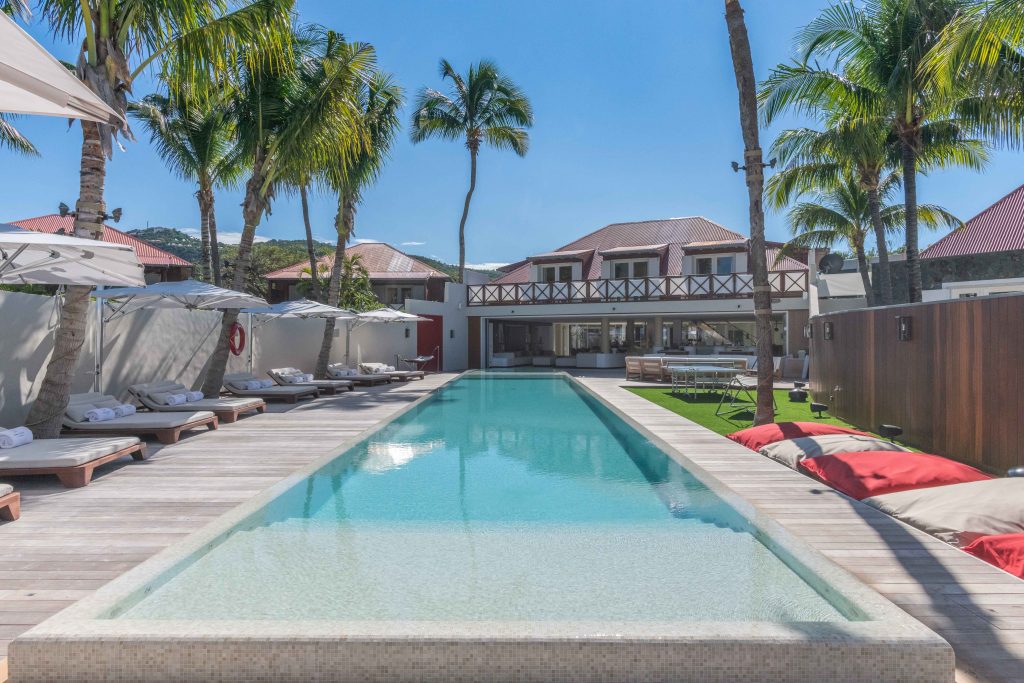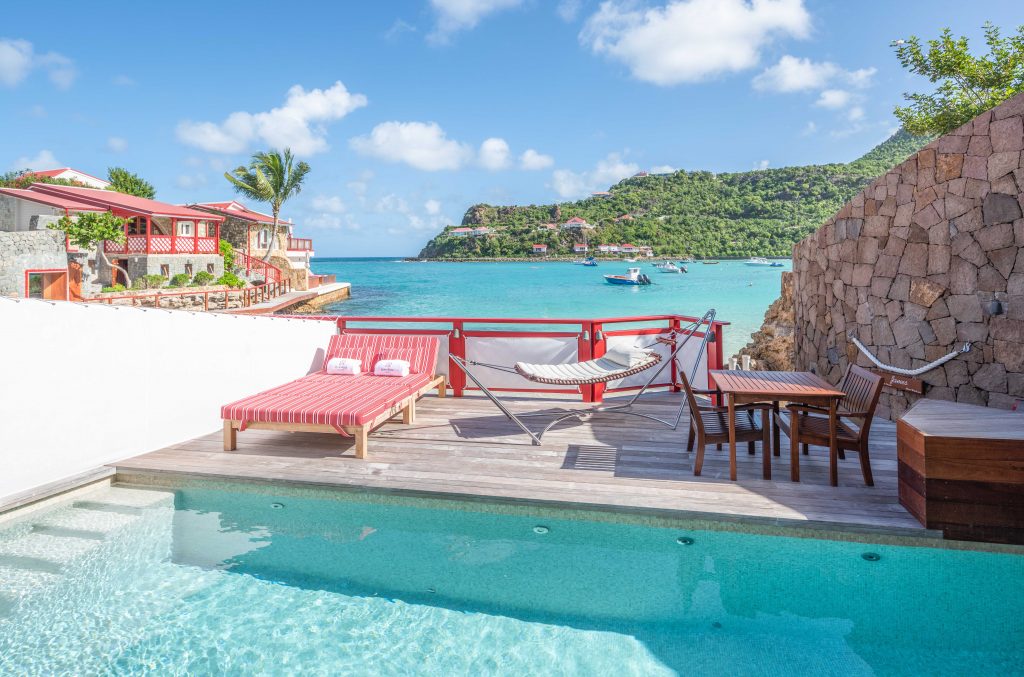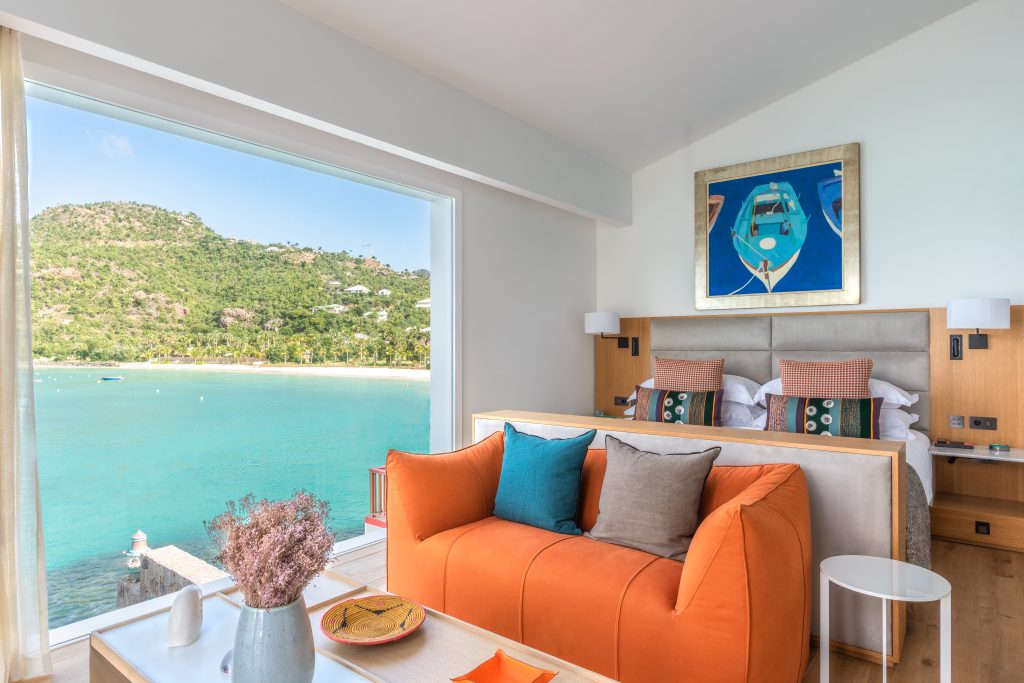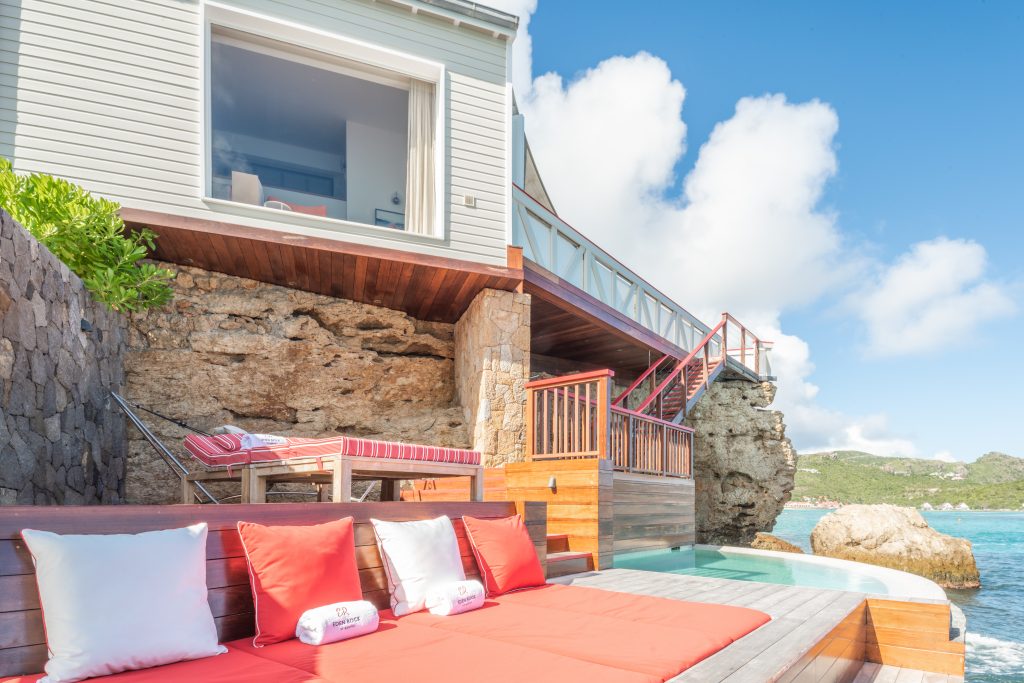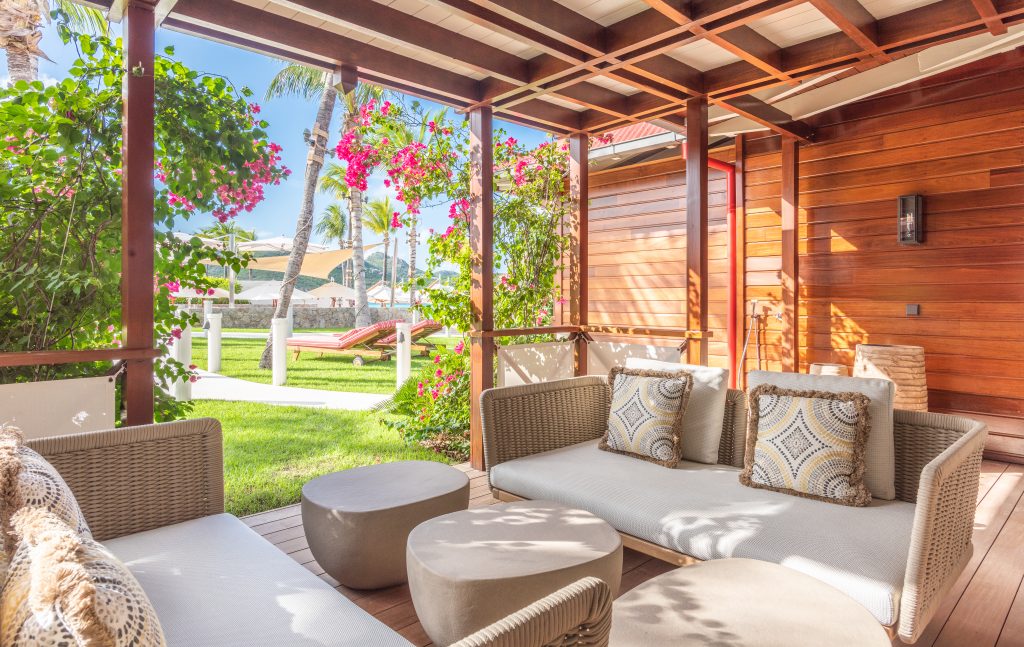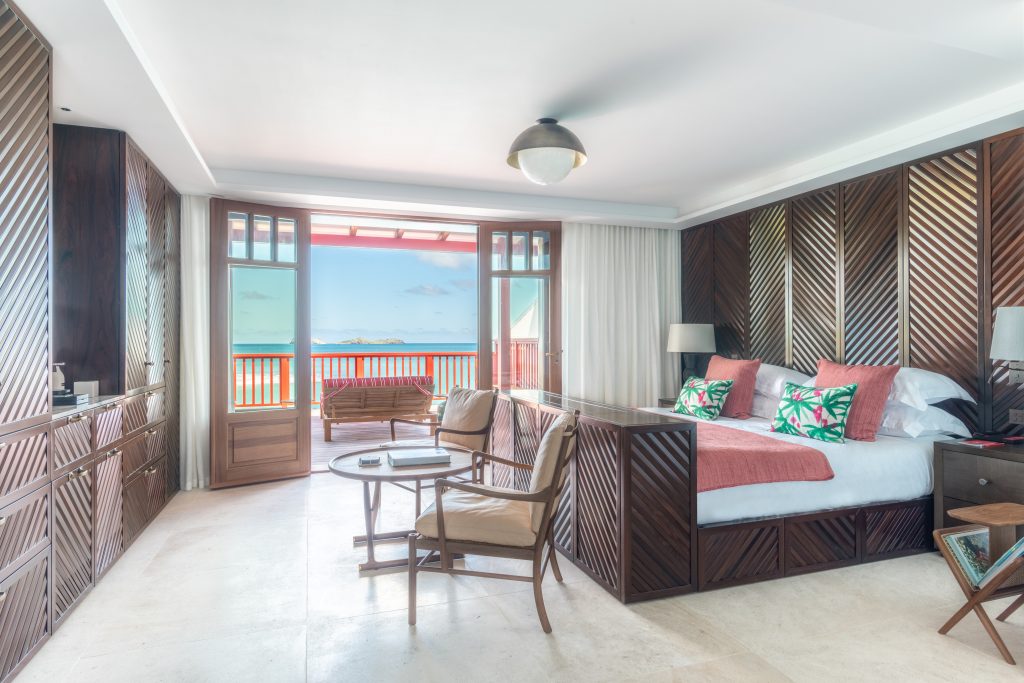 St. Barths - St. Barthélemy
The hidden treasure of Saint-Barthélemy
Located on the hillside above Anse de Toiny with a breathtaking view of the Caribbean Sea, Hotel Le Toiny offers 22 Villas Suites nestled in an oasis of calm and tranquility with lush palm trees and exotic flowers creating privacy between each suite.
Le Toiny offers you the privacy, space, and safety that you require during your St Barths voyage.
22 unique, independent, self-standing ultra-comfortable Villa Suites will be available with one or two bedrooms.
Each one offering a private pool, a large terrace, and overlooking wonderful Toiny Bay.
The beach club and restaurants will be offering exclusive service for guests staying on the property.
Be ready to enjoy a new wave of exclusivity and service like never before in Saint Bart's.
The soul and essence of Le Toiny are space, calm, and privacy.
All their Suites have over 1000 sqft – 92m² of private space, large heated pools, and terrific ocean views.
The signature restaurant offers a unique approach to your dream meal. The talented chefs will be your guide through a magical journey that will be indeed the highlight of one of your Saint Barths dining experiences.
"Real laziness is getting up at six in the morning to take longer to do nothing," wrote Tristan Bernard. This is the kind of atmosphere present at Le Toiny, a paradise lost on the heights of Saint Barth in the heart of its palm grove of 17 hectares. Intimacy, exclusivity, rejuvenation, relaxation are the qualities that will characterize your stay at the Hotel Le Toiny. They offer a full range of sports, activities, fitness, treatments, and wellness services to make your stay even more irresistible.
St. Barths - St. Barthélemy
Flawless diamond in St. Barths
– ST. BARTHS BEACH HOTEL –
Le Sereno is an intimate family-owned and -operated St. Barths Beach hotel offering only 39 suites in addition to 3 large four-bedroom villas.
Located on the beach at Grand Cul de Sac and spanning 600 feet of pristine shoreline, Le Sereno is one of only a handful of St. Barthelemy hotels that can claim a beachfront location (in this case, a virtually private beach). Catering year-round to sophisticated travelers craving luxury, comfort, and privacy, the hotel features a swimming pool, a sundeck, a restaurant, and a spa pavilion all of which overlook the water.
Designed by Sereno Hotels, the newly re-built Le Sereno St. Barths offers the same timeless look and spirit of the former hotel with an upgraded design that is all it's own.
Debuting in December 2018 and drawing inspiration from the island, Le Sereno features a contemporary look with an understated décor allowing for relaxed and spacious accommodations to maximize the breathtaking views of the Grand Cul de Sac. Exotic and sustainable woods and stones adorn the rooms from top to bottom while both new and restored Christian Liaigre furnishings and new in-room technology fill the interior spaces for a familiar, yet fresh and updated setting. With the definition of superior design and style, Le Sereno offers a new hotel that elevates the island experience with an understated luxury and laid-back attitude that is iconic of the brand. Building the new Le Sereno provided an opportunity to take environmental impact into account in every aspect of the hotel. All of the new construction is made with sustainably sourced woods and stone. The entire property is equipped with the latest technology allowing the reduction of energy consumption.
Small Luxury Hotels of the World