Get ready for mammoth national parks, dynamic Māori culture, and world-class surfing and skiing. New Zealand can be mellow or action-packed, but it's always epic.
New Zealand isn't a place where you encounter many on-the-road frustrations: buses and trains generally run on time; main roads are in good nick; ATMs proliferate; pickpockets, scam merchants, and bedbug-ridden hostels are few and far between; and the food is unlikely to send you running for the nearest public toilets (usually clean and stocked with the requisite paper). And there are no snakes, and only one poisonous spider – the endangered katipo. This decent nation is a place where you can relax and enjoy (rather than endure) your travels.
our LXRY! hotel selection
We have some criteria before we can call a hotel a LXRY! Selection Hotel. We want to be surprised, we need luxury and hospitality at a high level, we love the quality of food and the rooms, we think the location is super important, and….we want to memorize the hotel for a lifetime! So you will not find basic chain hotels that look similar in all countries but truly found local gems that are different and memorable.
New Zealand - Northern Island - Rotorua
a classic lodge with irresistible charm
Peppers on the Point Rotorua is perfectly situated five minutes from the heart of Rotorua, embodied with a timeless appeal that is Peppers. The 1930s estate retains its distinct charm and design, with Suites and Villas boasting stunning lake views. All suites feature spacious living areas, underfloor heating, spa baths, air conditioning, and the internet. Villas also include kitchens and dining areas. During your visit with us indulge in a massage and dine on beautiful local produce at Peppers on the Point.
Peppers on the Point is a classic lodge with irresistible charm. The two-story mansion has been lovingly refurbished to retain its timeless appeal and character. Each suite has an inviting lounge area, ensuite bathroom, and a spa bath. Part of its charm is a large communal lounge with an open fireplace, a timber-paneled dining room, and an elegant billiard room. Formerly a family home, many of the antiques remain which combined with modern luxury furnishings provide a comfortable and relaxing retreat.
New Zealand - Northern Island - Havelock North
Craggy Range is a family-owned winery situated in the shadow of the spectacular Te Mata Peak in the premium wine-growing area of Hawke's Bay New Zealand
Located at Craggy Range's Giants Winery in Havelock North, in the heart of New Zealand's Hawke's Bay, Craggy Range's Vineyard and Garden Cottages and luxury Lodges offer boutique accommodation among the vines, under the escarpment of Te Mata Peak.
The Lodge at Craggy Range is a luxury retreat featuring four stylishly appointed king bedrooms, each with en suite, spacious open-plan living, and chef's kitchen. The formal living area offers views to Te Mata Peak with dining and sitting areas by an impressive open fire-place. The lodge, set in lush green surroundings, sits high above the Tukituki Valley with generous views from each of the bedrooms.
the most outstanding views from Central Queenstown
Eichardt's Private Hotel is a Queenstown icon providing fine accommodation in seven luxurious Lake View Suites, four comfortably appointed Lakefront Apartments, The Residence, and The Penthouse, all situated on premium lakefront positions in the heart of Queenstown.
The Penthouse is the epitome of contemporary quality, commanding the most outstanding views from Central Queenstown. 
Each Suite is finished to the highest caliber offering unprecedented location, style, and design that weaves the unique history into the very fabric of your stay.
CRUISE
Eichardt's 80ft super-yacht, Pacific Jemm, provides access to the hidden corners of Lake Wakatipu for a bespoke cruising experience. Immerse yourself in the beauty of the majestic landscape and join their 5-star luxury yacht for day trips or sunset cruises, even an overnight excursion. The beauty of Queenstown's Lake Wakatipu will exceed all expectations.
New Zealand - Oceean Beach
When you're here, you're family
Wharekauhau is a scenic 1.5-hour drive from central Wellington City or a 4-hour drive from Hawkes Bay.
Immerse yourself in the warmth and atmosphere of life at Wharekauhau.
Whether you're relaxing with a crackling fire and watching the sea, sharing laughter and wine in the sunny kitchen, or riding an ATV across the black sand beach, your stay will be a memorable one. When you're here, you're family.
In keeping with the luxury farm stay New Zealand experience, it wouldn't be complete without farm-to-table dining.
Walk into a bygone era and enjoy the grandeur and gracious lifestyle of the Edwardian times. The spacious grand lodge is set high on the hill with a spectacular view, yet still has an intimate feel for your stay.
Welcome to the Grand Lodge. As you enter the Edwardian lodge, set high on the hill, an awe-inspiring view of the sparkling sea greets you from every vantage point. 
Enjoy the grandeur and lifestyle of a bygone era, perfectly complete with carefully-chosen antique furniture and oversized classic fireplaces. As you explore the lodge, you'll discover each room with a distinct atmosphere. From airy open lounges to smaller intimate settings, you can socialize freely or find a cozy space to relax in peace with your favorite novel. 
An elegant formal dining room flows through to the impressive country kitchen and conservatory. Warm light streams in from the gardens to illuminate an open kitchen, and a home-style table offers guests the chance to discuss the chefs' secrets of the kitchen.
Walkthrough the French doors and step into another world; Wharekauhau's magical private courtyard and gardens.
The immaculate croquet lawn and Petanque field border the inviting, sun-soaked courtyard, an ideal spot to enjoy a local Chardonnay or gather with new-found friends.
New Zealand - Northern Island - Taupo
Enter a world where elegant and generous hospitality meets sophistication and style
Creating a welcoming haven, whose reputation and numerous awards are richly deserved. This is one of the top luxury lodges in New Zealand.
Within 17-acres of magnificently manicured grounds, luxury accommodation is available within just 26 suites. All nestling along the banks of the magnificent Waikato River, upstream from the mighty Huka Falls.
Enter through the gates of Huka Lodge and immediately begin to leave the real world behind. As guests journey the length of the drive and encounter the park-like grounds, a feeling of peace and tranquility begins to gently envelop them.
That very first glimpse of the deep turquoise green waters of the Waikato River brings further affirmation of the potential that awaits.
Offering elegance and refinement our luxury boutique accommodation in Taupo endears its self to discerning luxury travelers in New Zealand. Choose from 20 Junior Lodge Suite, the four-bedroom Owner's Cottage, and the two-bedroom Alan Pye Cottage – guests luxuriate in an exclusive hospitality experience.
True retreats in every sense, harmonious and deliberately simple in approach. Designed to allow the beauty of the landscape to dominate, while providing layers of well-appointed luxury.
Every last detail required for guest comfort has been carefully considered, from the finest monogrammed bed linen, and feather pillows, to the freshly baked biscuits.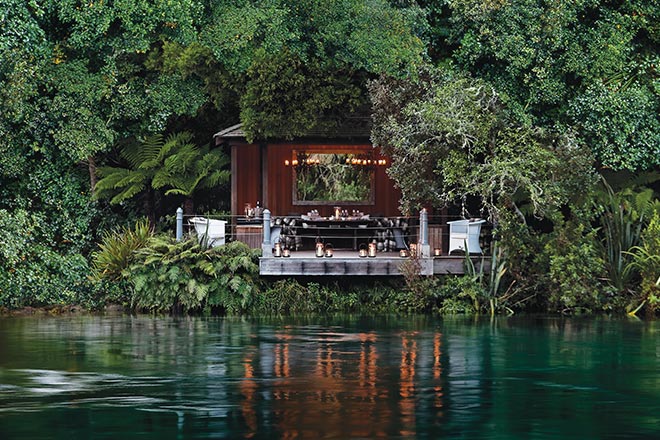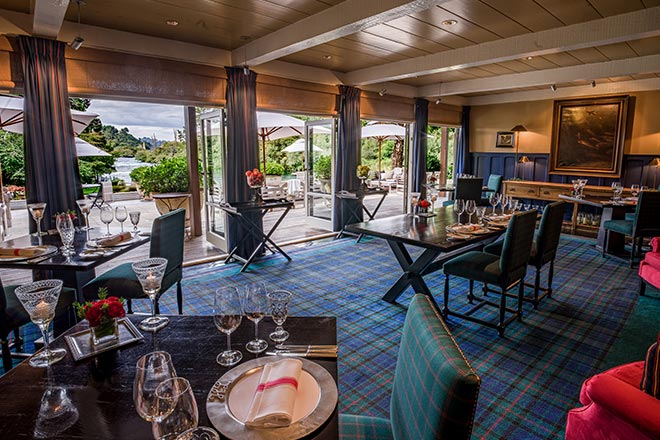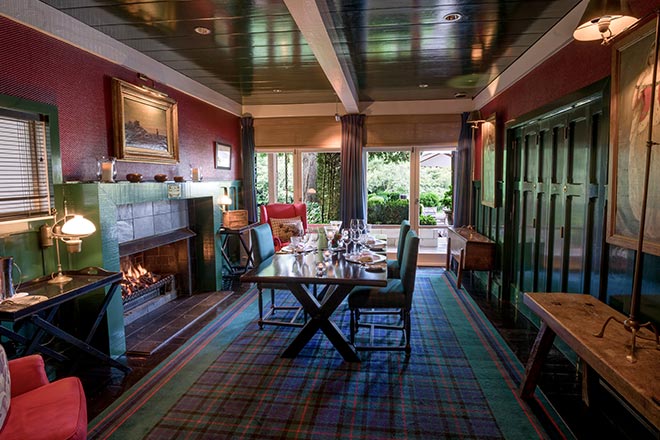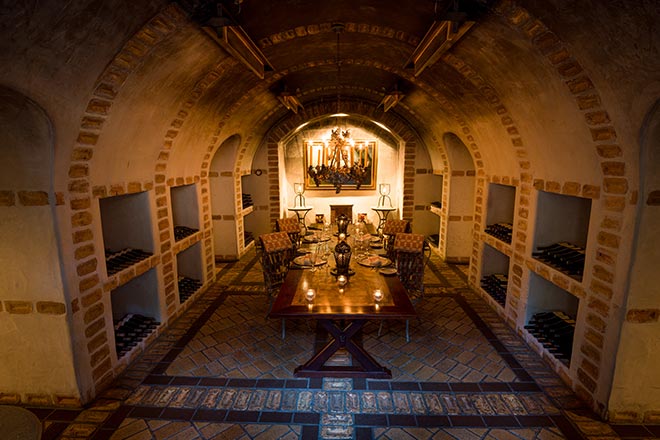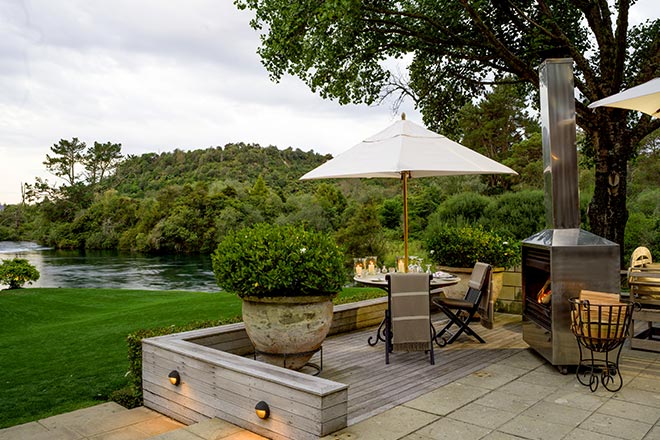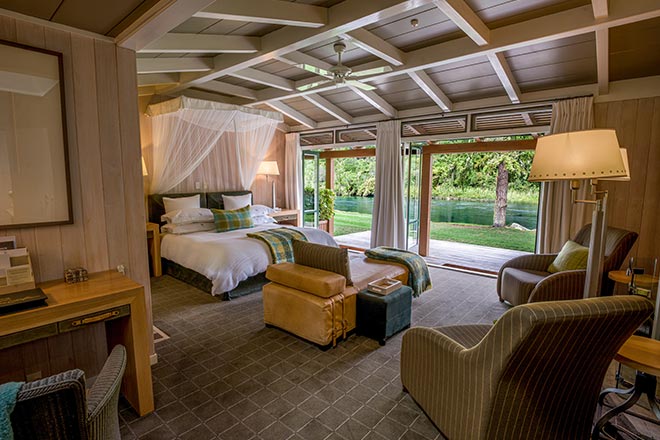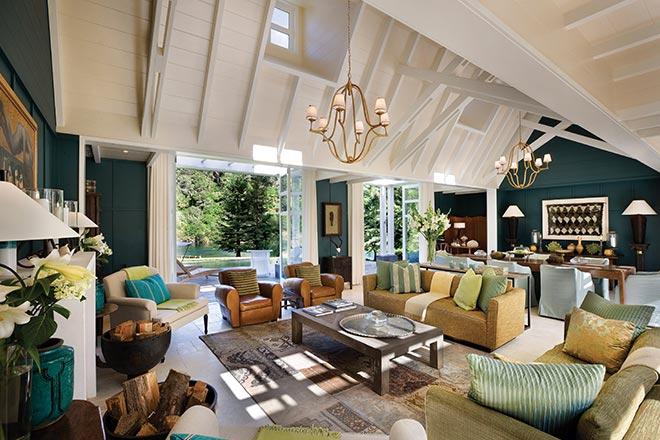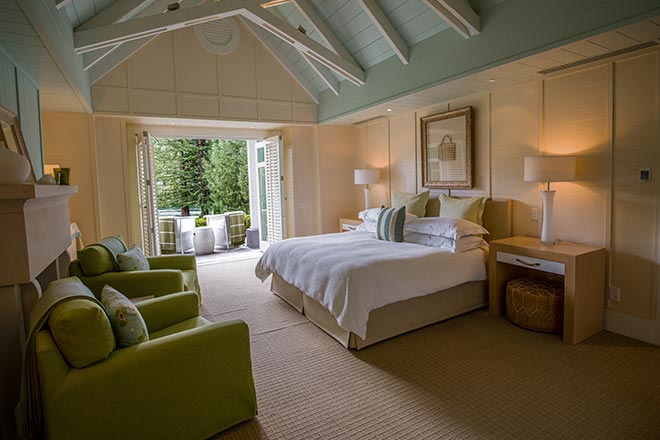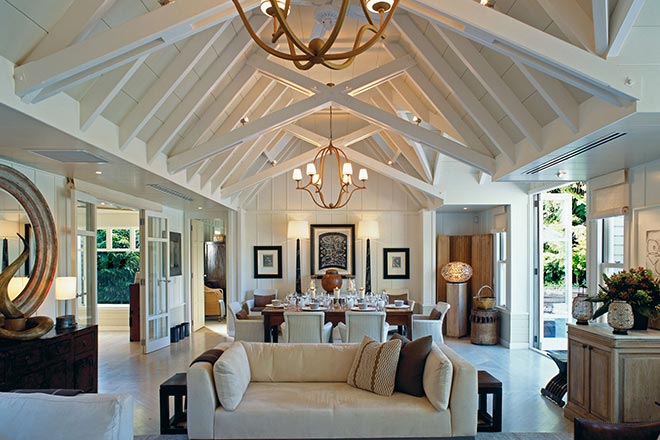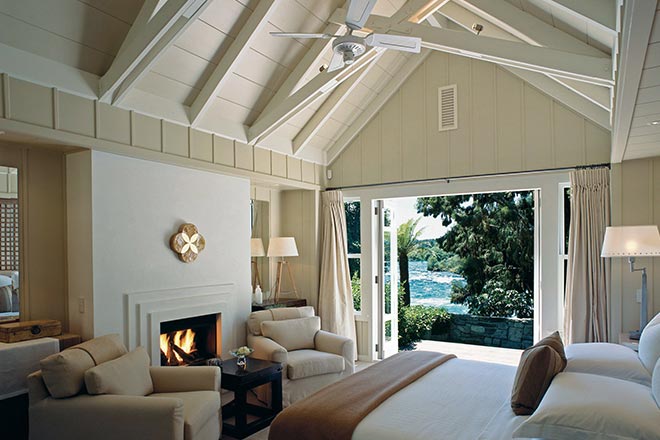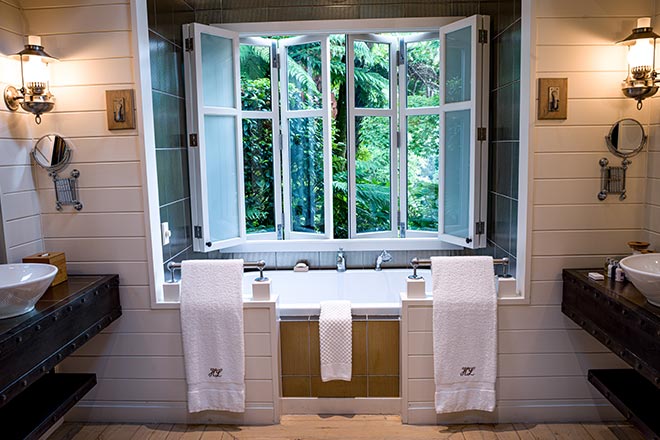 THE TOTAL EXPERIENCE
A DISTINCTIVELY CONTEMPORARY LUXURY LODGE WITH NINE PRIVATE VILLAS LOCATED ON A HILLTOP OVERLOOKING SOME OF THE MOST SPECTACULAR SCENERY IN NEW ZEALAND. THE BEST OF BOTH WORLDS – THE FEELING OF PRIVACY AND REMOTENESS AND YET IN FIVE MINUTES BE PART OF THE LOCAL DYNAMIC SCENE IN DOWNTOWN QUEENSTOWN.
Each identical luxury one-bedroom villa is 79sqm of open plan living in the midst of the New Zealand natural environment. Incorporating a lounge, dining area, a private sun deck with a choice of either a king or twin beds dressed in luxury linen to promise an exceptional sleep experience.
LOCATION
AZUR IS LOCATED 20 MINUTES FROM QUEENSTOWN AIRPORT AND JUST 5 FROM THE DOWNTOWN AREA, UPON A HILLTOP WITH SPECTACULAR, UNOBSTRUCTED VIEWS OF THE MOUNTAIN RANGES AND LAKE WAKATIPU.