Located in the Pacific Ocean near the equator, the Republic of the Philippines consists of around 7,640 islands — about 2,000 of which are inhabited — that form an archipelago. The country can be divided into three main areas: Luzon (the largest, northernmost island, which includes Manila); a group of islands called the Visayas (including the major islands Panay, Negros, Cebu, Bohol, Leyte, Samar, and Masbate); and Mindanao, the second-largest island in the Philippines, found at the southern end of the archipelago.
From bustling cities to stunning beaches and mountains, the Philippines has a lot to offer adventurous explorers. Here are a few tips, tricks, and resources for travelers looking to find fun in the Philippines.
our LXRY! hotel selection
We have some criteria before we can call a hotel a LXRY! Selection Hotel. We want to be surprised, we need luxury and hospitality at a high level, we love the quality of food and the rooms, we think the location is super important, and….we want to memorize the hotel for a lifetime! So you will not find basic chain hotels that look similar in all countries but truly found local gems that are different and memorable.
Philippines - urigao del Norte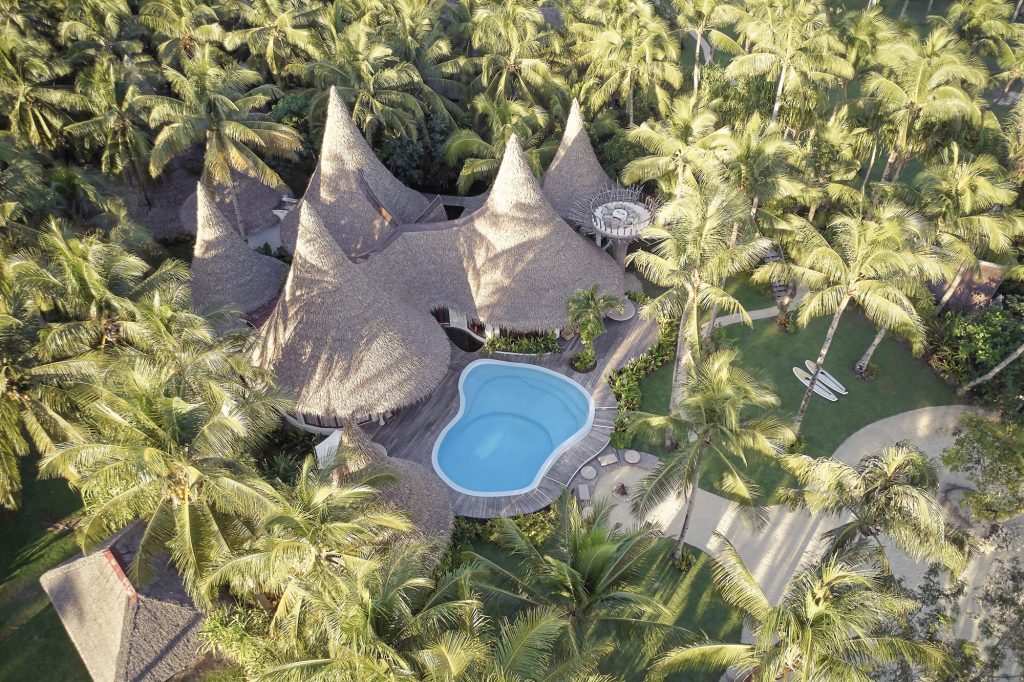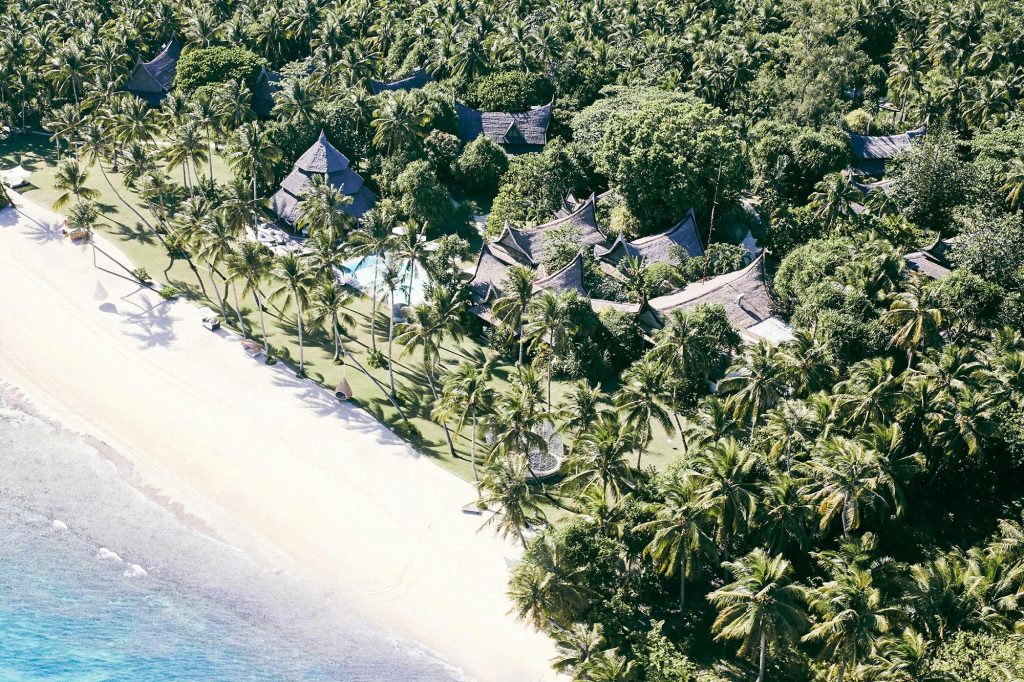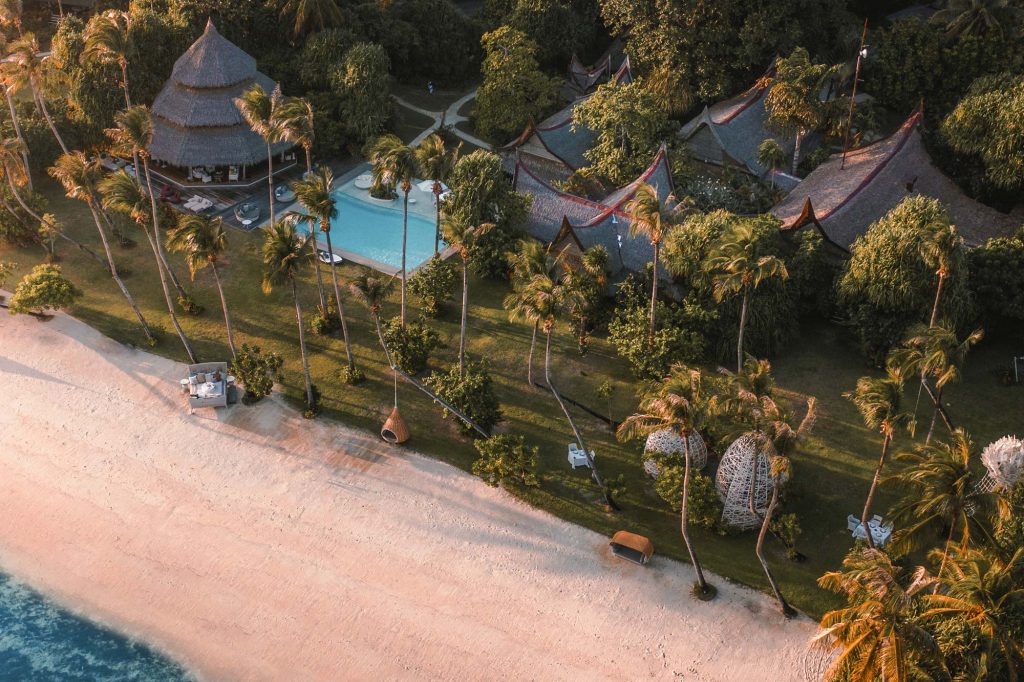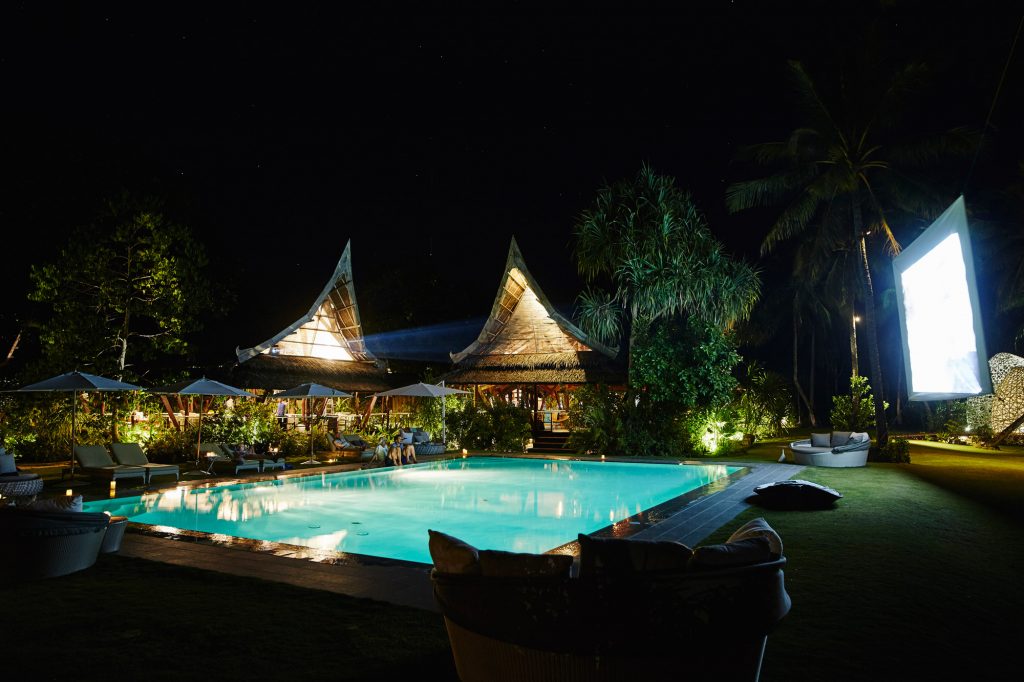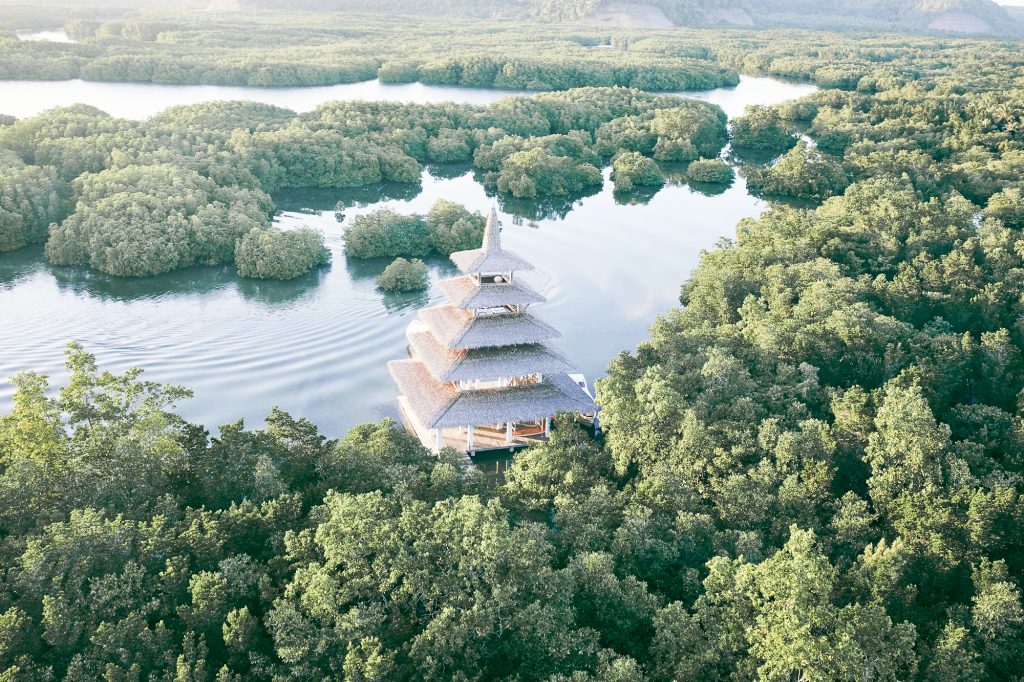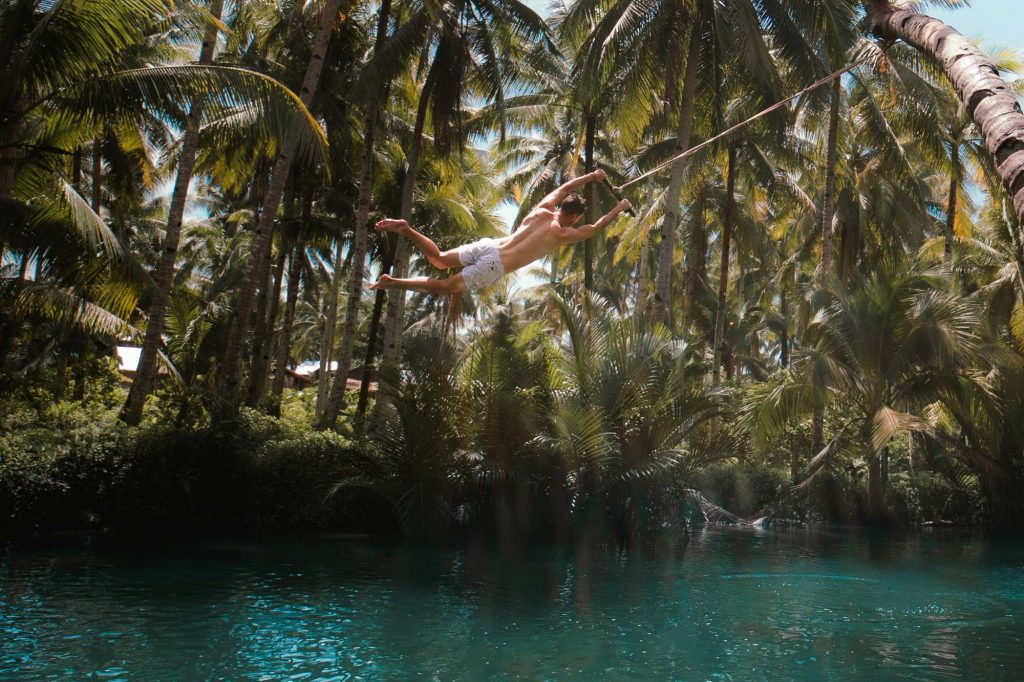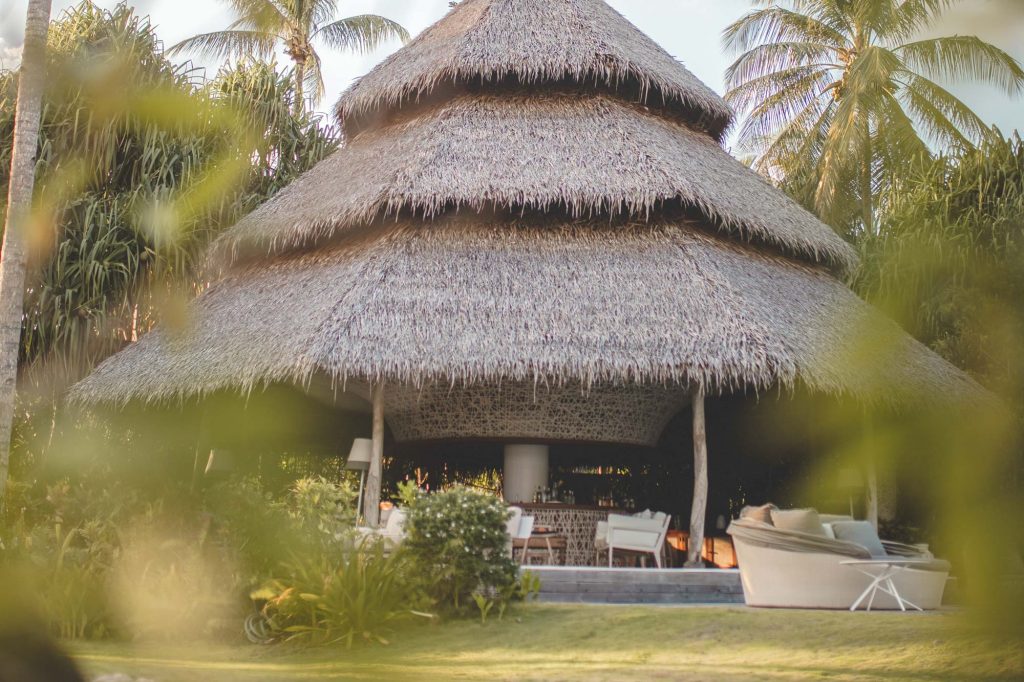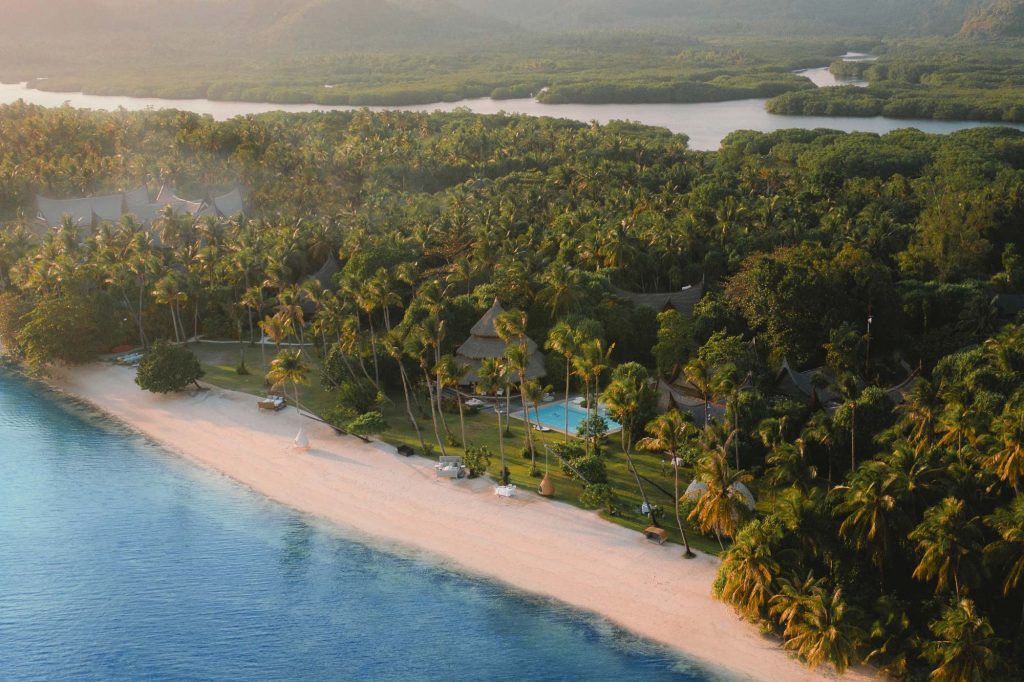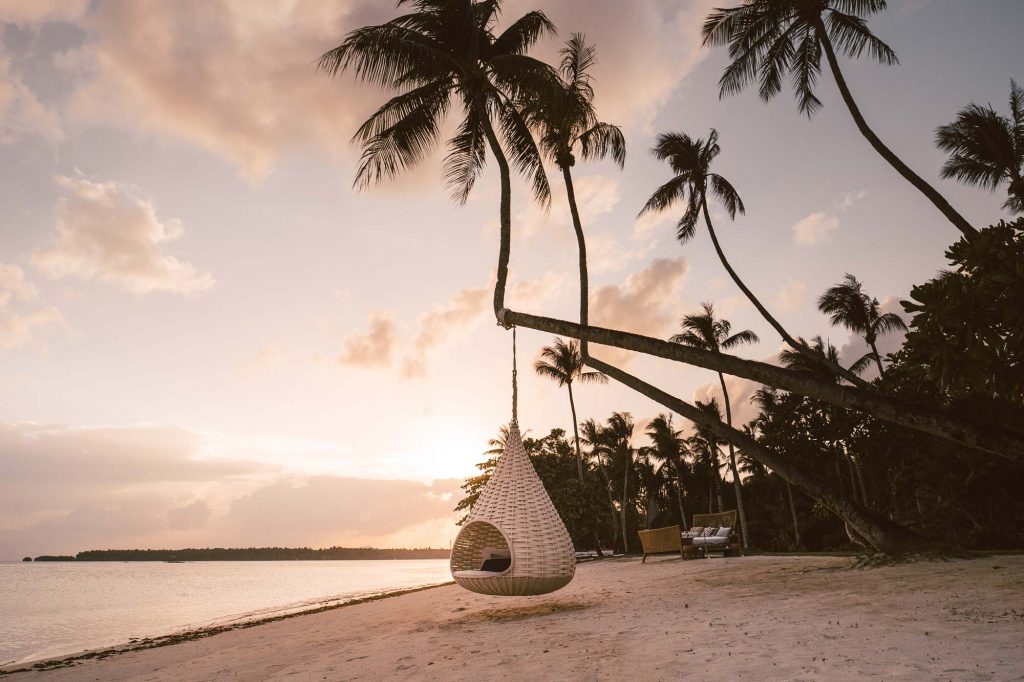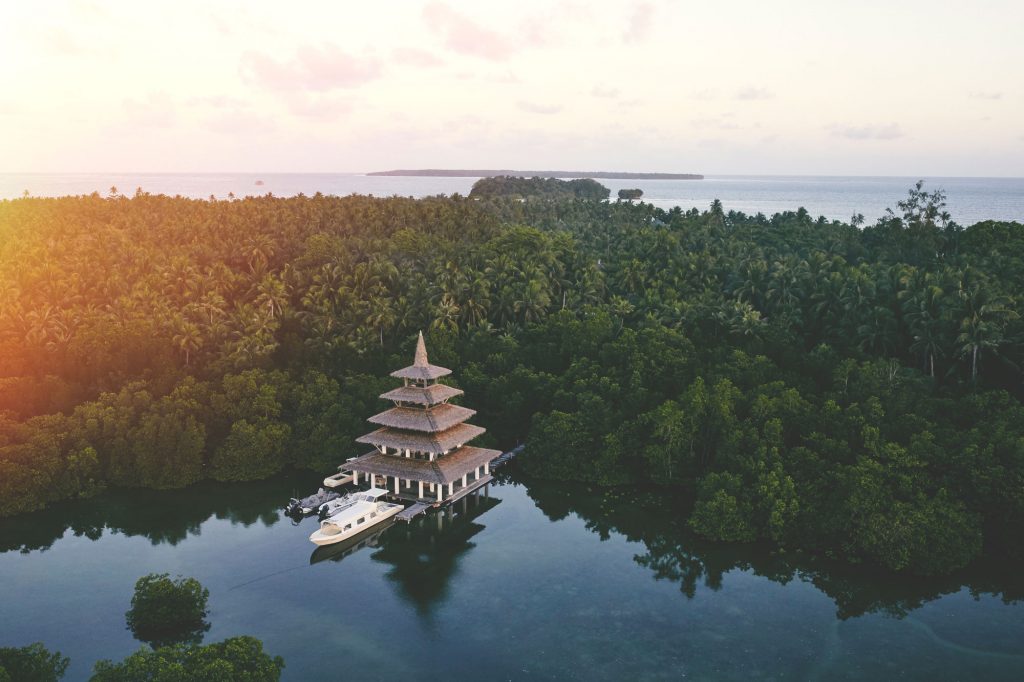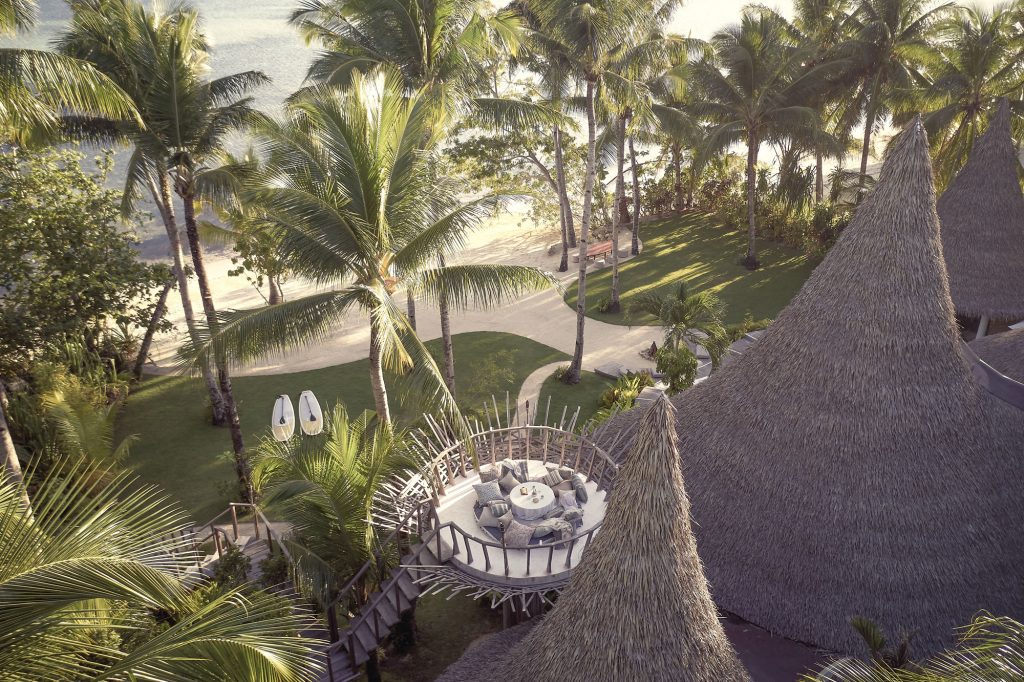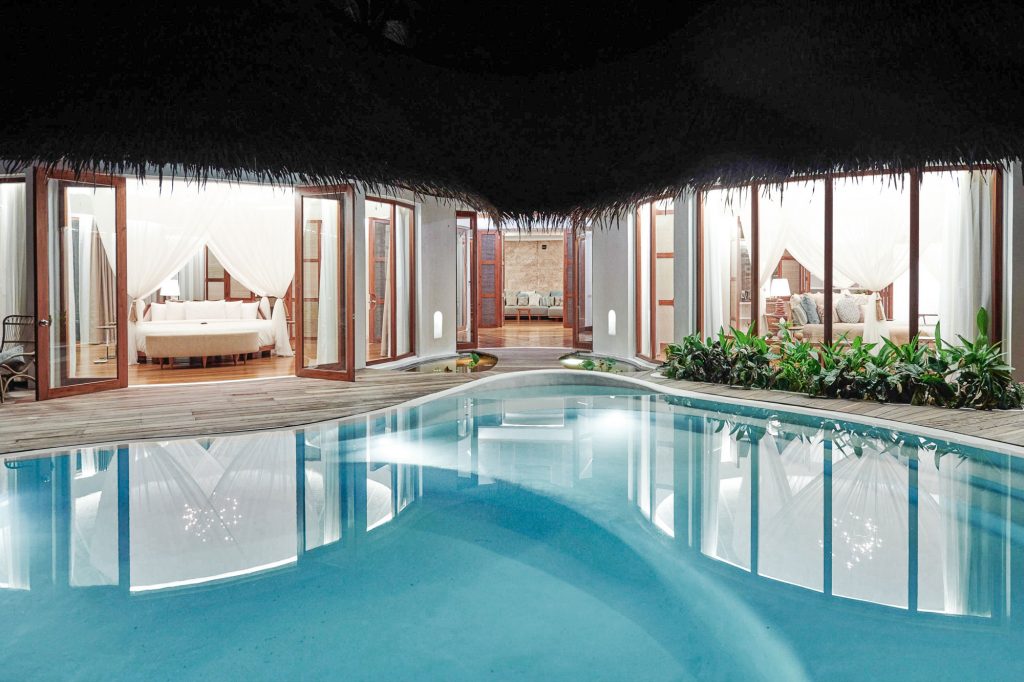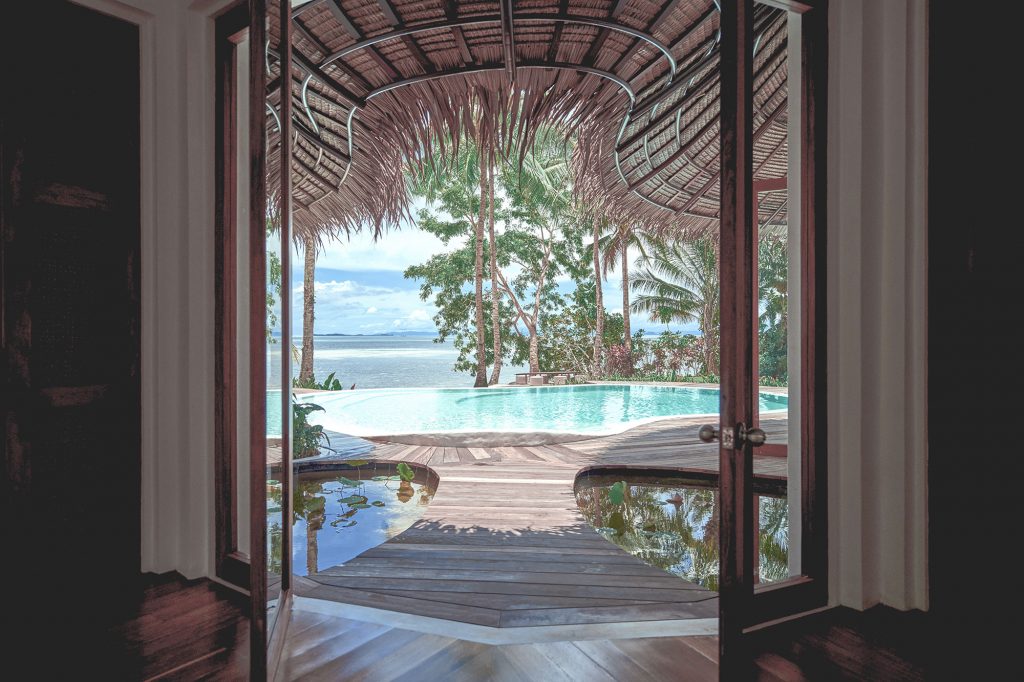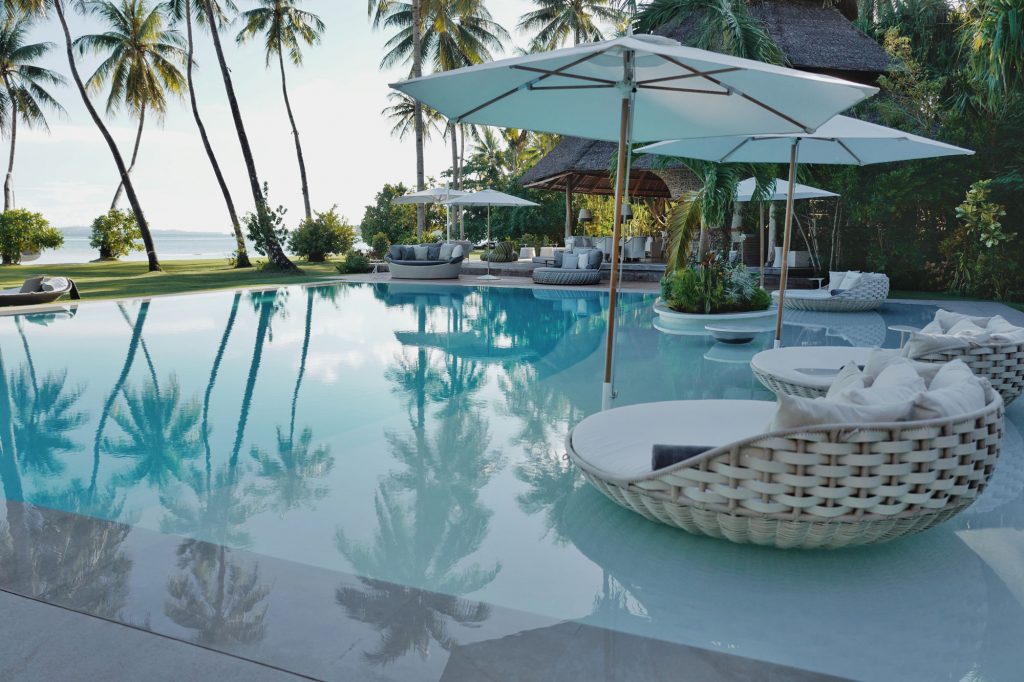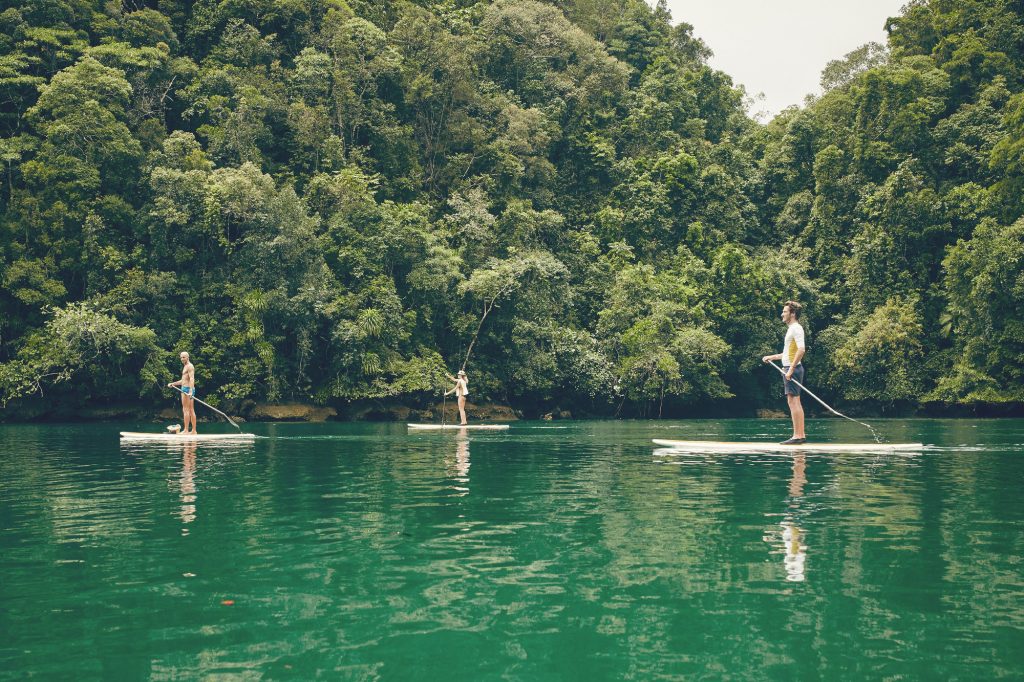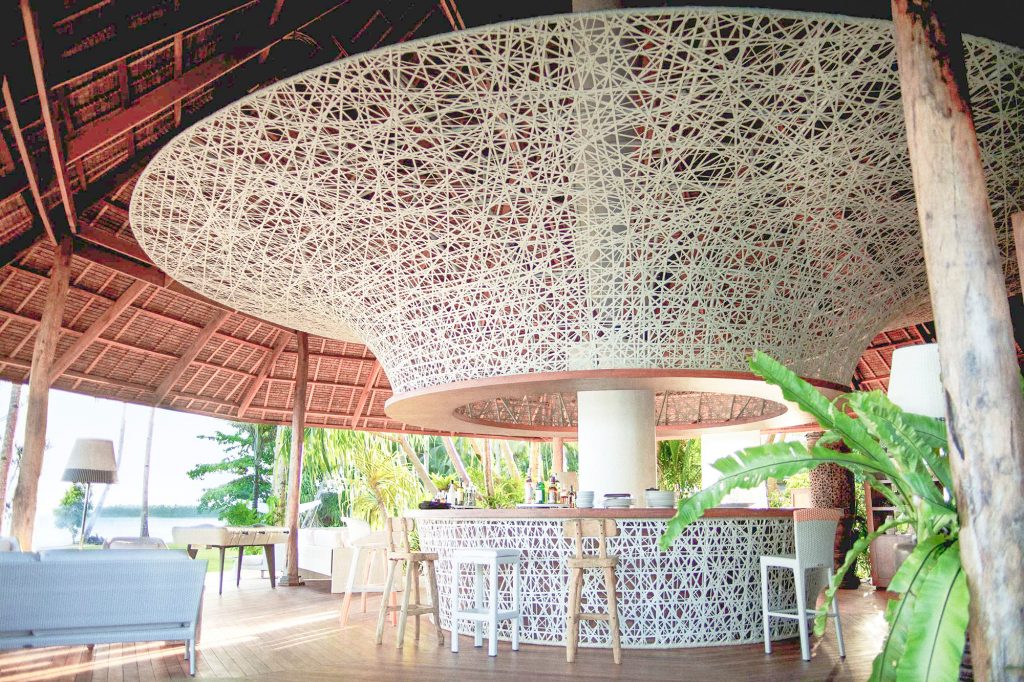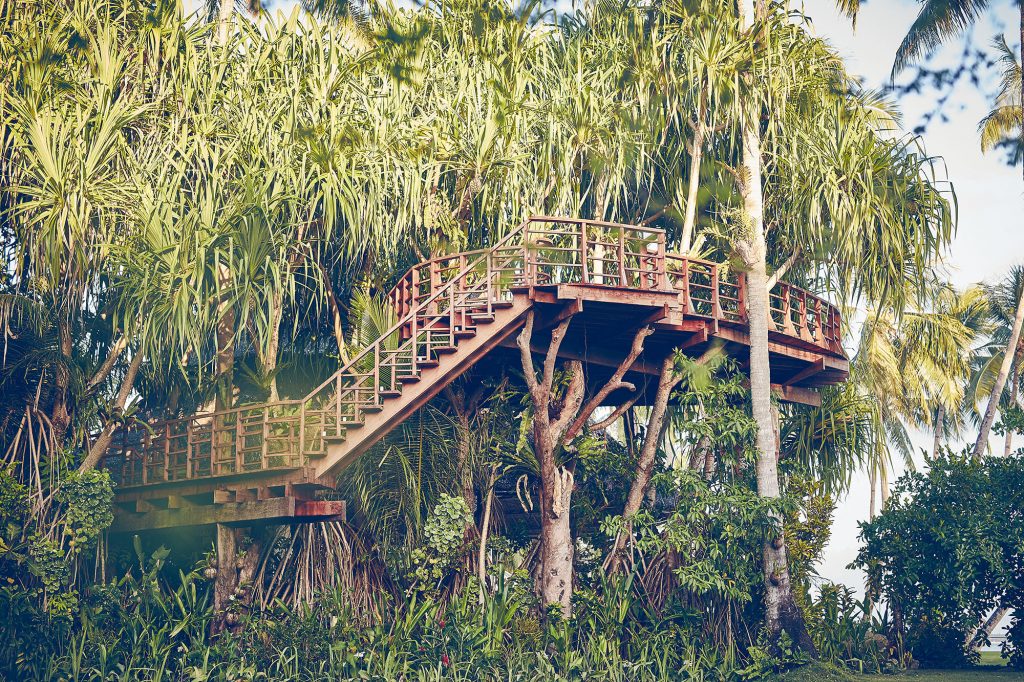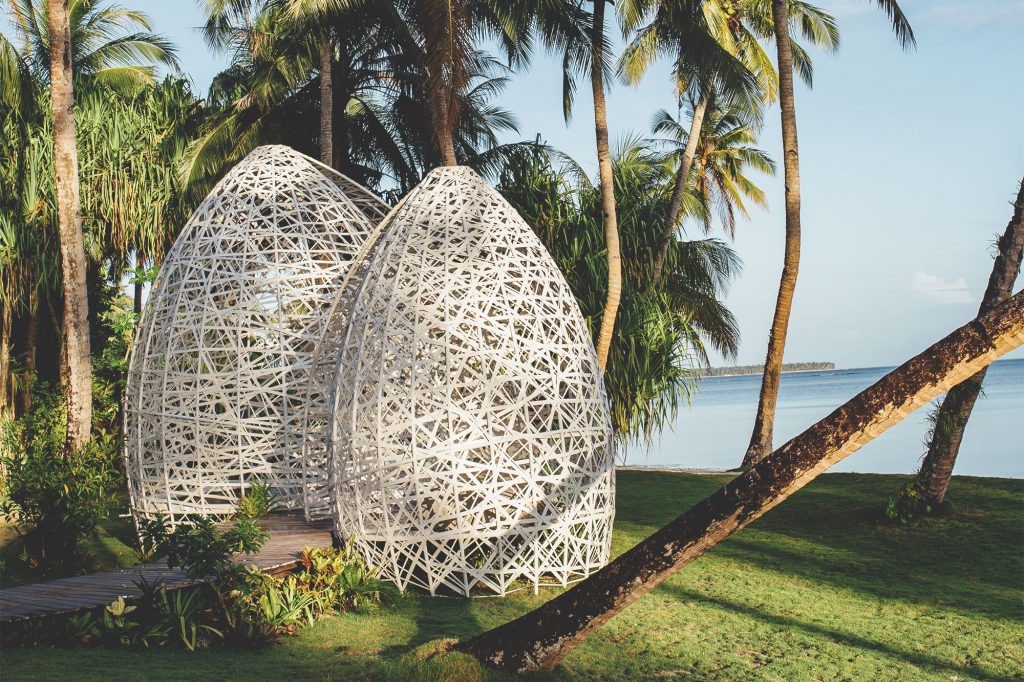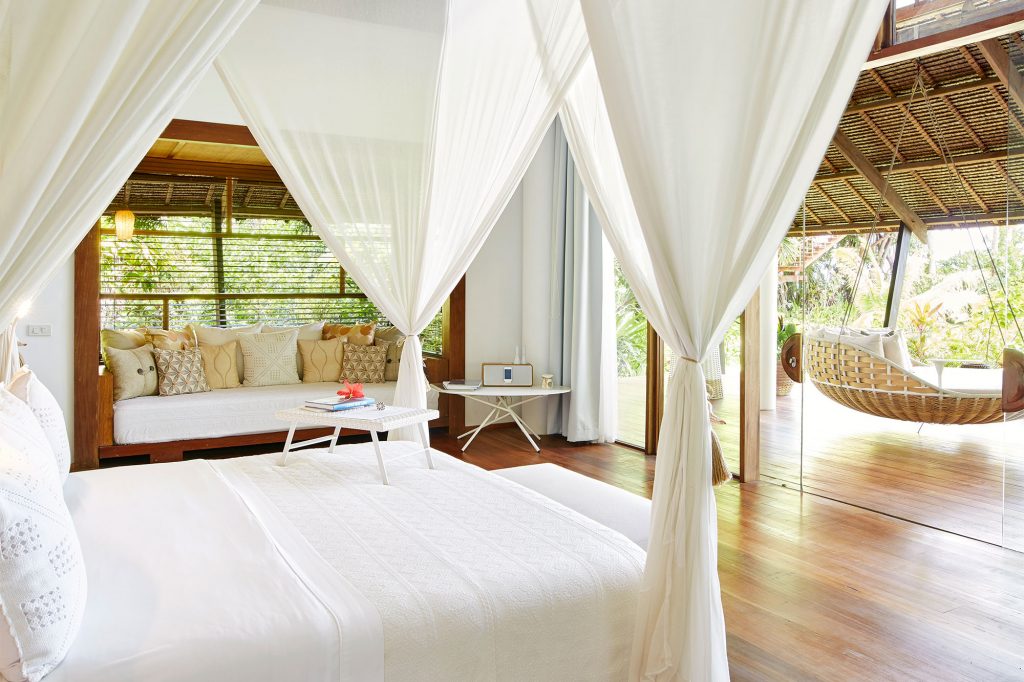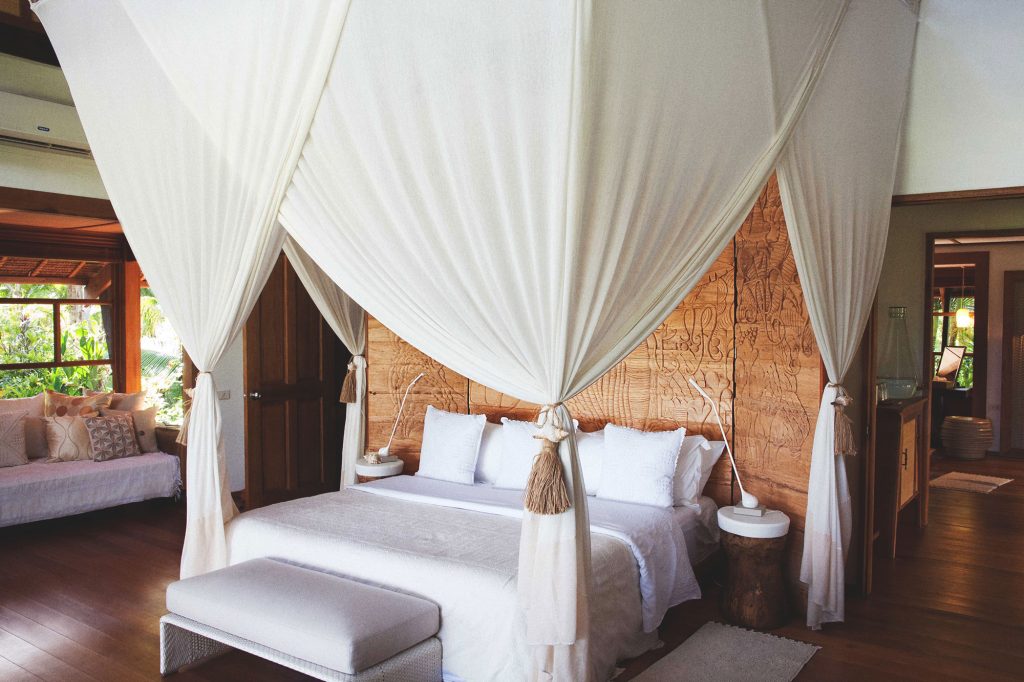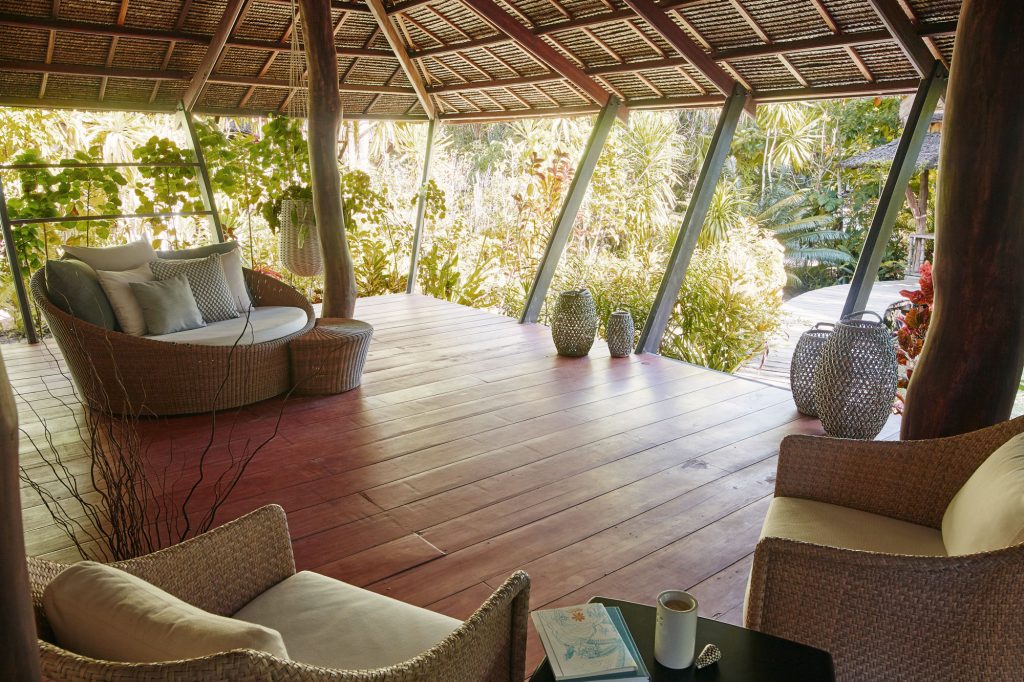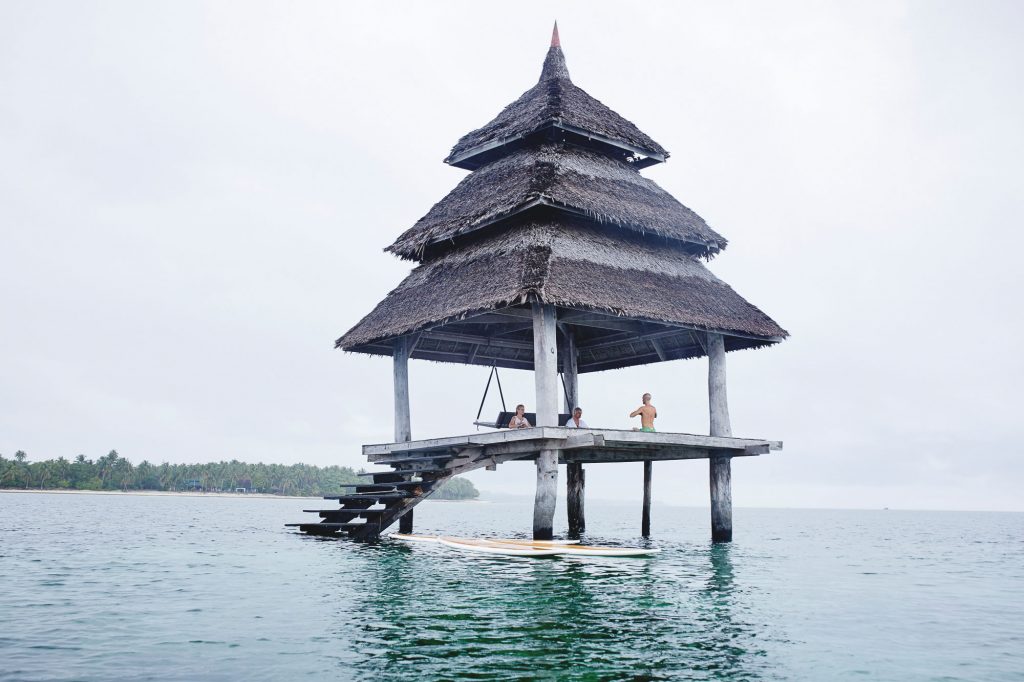 The birthplace of Barefoot Luxury
Nay Palad Hideaway (formerly known as Dedon Island Resort), nestles between ancient mangrove forests and the soft white sands of Siargao, in the Philippines. In easy reach of tropical jungle, underground caves, untouched beaches, deep-sea fishing, and the legendary Cloud 9 barreling wave, Nay Palad Hideaway lets you create your own rhythm, turning each day into a different story. It's an experience of hospitality, freedom, and beauty that can never truly be described—only shared.
Passing through the gates of Nay Palad Hideaway, you leave the real world behind. Welcome to the barefoot state of mind.
There's no need for a wallet here. No checks are signed.
From now on, every delicacy you desire, every drink you fancy, every massage you need, every adventure you seek, is yours for the asking. There's just one thing we ask in return: Treat this palm-fringed paradise as your home, and let us make your dreams come true.
To encourage your sense of freedom, they've created a number of unique, architecturally inspiring spaces. There's the Boathouse, a multifunctional structure that houses a gym, an indoor yoga studio, an indoor kids' area, and an adventure storage room, where guests are free to inspect equipment and dream up their next island-hopping excursion. There's also the spa, its one-of-a-kind reception the perfect place to relax and plan an endless series of treatments.
Every day is a new story. And you, dear guest, are the writer of that story. You're in charge of its shape, tone, pace, and narrative arc. Kayaking through ancient mangroves? Exploring the island by motorbike? Sailing? Surfing? Diving? The only limit is your imagination. In case you ever reach that limit, their team is happy to offer some ideas of its own.
You can adjust the pace of your story with long massages, holistic treatments, yoga, meditation, or a book by the pool. And don't forget: Fabulous boats, complete with captain and crew, are ready to take you to the jewel-like uninhabited islands and pristine beaches nearby.
combine traditional Filipino architectural style with contemporary design
El Nido Resorts' Eco-Adventure island resort, Apulit, set in Taytay Bay in North-eastern Palawan, offers exciting and exhilarating activities for the thrill-seeker. Guests may climb and rappel down the 60-meter limestone cliff, with birds' eye-view of the whole island. Dive and discover sunken treasures just off the beach, with a Japanese shipwreck and a plethora of marine species to greet guests. 
Put on headlights and go spelunking in the different caves of Apulit, or hop on the Banca as one go island hopping and snorkelling with the resort's marine sports guides to identify and explain the different species around the area. The resort's guest activities coordinators will help plan your adventure-filled holiday at Apulit Island.
Apulit Island has 50 water cottages that combine traditional Filipino architectural style with contemporary design. The cottages are all built on stilts, perched above the sea with an unobstructed view of Palawan's azure Taytay Bay, surrounding islands, and dramatic limestone cliffs. There are 30 Water Cottages built around the main cove of the island. Each Water Cottage has a 35sqm floor area and can accommodate a maximum of two persons. 20 Loft Water Cottages are located on the western cove. Each two-level Loft Water Cottage has direct access to the sea from its private veranda. It has a total floor area of 61sqm and fits four persons.
Philippines -Boracay Island
Nestled in a sheltered bay on Boracay's pristine northern coastline, Shangri-La's Boracay Resort & Spa, Philippines exudes tropical island luxury.
It has 219 rooms and villas showcasing contemporary style, enriched with Filipino touches. The resort's layout offers spectacular vistas of lush green scenery and azure ocean views from every vantage point.
A private paradise surrounded by natural beauty
For a moment, the peace and solitude take your breath away. Ahead, the clear blue waters from Puka Shell Beach fan out to meet the sky in an endless expanse. Your view is fringed by the foliage of Boracay's lush hillside set in an eco-reserve.
Your stay at Shangri-La's Boracay Resort & Spa, Philippines, has only just begun.
You arrive at the resort's exclusive welcome lounge in Caticlan, where a gracious host escorts you to Shangri-La's private speedboat. In less than 30 minutes of cruising along the white beach of Boracay, you will reach the shores of the first and only deluxe resort on the beautiful island.
You observe that the resort's accommodations are thoughtfully designed with Shangri-La's hallmark elegance. Nature seems to be the only companion, her bounty fills all senses. Your Seaview Suite is a spacious haven, with beachfront living expressed through indigenous materials, from the Abaca weave rugs to the accent lighting created with local capiz shells. You are close enough to hear the music of the waves.
But it's not just peace and solitude here. Your session at the tennis court has been booked. Anticipating the thrill of the game, you also noticed the options are plenty. The stunning waters are suitable for any sea activities, from kayaking to parasailing and deep-sea diving.
As the sun sets, the coast of Boracay slowly becomes a golden panorama. Hidden amongst the treetops is Rima, where you indulge in a sumptuous dinner. The signature scene of sipping your cocktails on the beach comes to mind. Satiated, you lounge in one of the cabanas at Solana. Views of the dazzling white sand and Boracay's singular charm make it special after all.
With the night still young, you head to the jewel for relaxation, Chi, The Spa. Located on a rocky peninsula looking out over a private bay, the spa village complex is indeed a sanctuary within a sanctuary.
The Philippines - Palawan
Share the history of an icon of sophistication in the Filipino capital
Located in the center of Makati City, The Peninsula Manila has set the benchmark for luxury and sophistication for over four decades. Known affectionately as the "Jewel in the Capital's Crown" for its legendary presence in the heart of the Philippines' primary business district, it is a luxurious haven of comfort, quality service, and fine cuisine, and is as much a favorite with discerning locals as it is with visitors from overseas.
For the second year, The Peninsula Manila is awarded the coveted Forbes Travel Guide Five-Star rating – the only hotel in the principal central business districts of Makati and Bonifacio Global City to receive the coveted ranking in the publisher's annual announcement of the world's finest luxury hotels.
Executive Suites exemplify The Peninsula Manila's attention to detail through luxurious appointments. With a choice of one- or two-bedroom configurations, these suites offer guests the ultimate in elegant urban living.
the infinite balance for a holiday in paradise
Two Seasons Coron Island Resort & Spa, a 5-star eco-friendly accommodation just a scenic boat ride from Coron Town, is located on the beautiful Malaroyroy Peninsula in Bulalacao Island, Coron, Palawan, Philippines.
Presenting a haven in the middle ground of fine luxury and raw nature, Two Seasons Coron is also a turtle and giant clam sanctuary, and known as the first eco-friendly luxury island resort in Coron. Among the myriad things to look forward to is a sandbar connecting to an islet, a vibrant house reef, lush tropical gardens, a 200-meter west-side beach, and another 200-meter east-side beach with mangroves.
Luxuries abound in its thoughtfully furnished, high-ceiling bungalow accommodations that carry a distinct contemporary Filipino tropical design. Adding more excitement to every vacation is an array of top-of-the-line recreational features, each time promising an experience for the books. Perfect for the adventurous is the island tours and dive courses offered at the resort's Pawikan Aqua Sports Center. You may also discover the beautiful underseas of Coron in the lap of luxury with the Molokini transparent kayaks and HydroBOB submersible scooters.  
Two Seasons Coron Island Resort & Spa enchants and excites while maintaining idyllic havens and quiet spaces of relaxation to create the infinite balance for a holiday in paradise, perfect for honeymooners and families alike.
The staff, with warmth and the renowned wholehearted Filipino hospitality, looks forward to welcoming you to the island.
Philippines - Linapacan island
Embark on a voyage to secluded and far off islands in Linapacan, halfway between El Nido and Coron, Palawan
our  No. 1 Beach with the Clearest Water in the World
Join us on an all-inclusive 3D2N, 4D3N, or bespoke tour, expedition and island stay from El Nido to Coron, Coron to El Nido, or to the undiscovered islands of Linapacan aboard the spacious traditional boat, as we snorkel in pristine reefs, sunbathe on white powdery beaches, and trek on friendly jungle trails. 
Watch the sun go down at Keelooma Island Camp, dine alfresco over the fresh catch of the day, and sleep under the stars in traditional Kubo for that back to basics, no-frills island experience. 
Disconnect from your devices, sit back, relax, and let island time take over. Reconnect with yourself and celebrate the luxury of simplicity.
Explore the archipelago 
Embark on a voyage of discovery aboard our new and spacious traditional pump boat together with not more than 12 travelers per trip, perfect for cruising around Palawan.
While onboard you'll be taken care of by the dedicated crew who'll guide you around the remote and off the beaten track islands that make up the Linapacan group of islands.
Sunbathe on a tropical island beach, snorkel in clear waters over vibrant coral reefs and shipwrecks that teem with marine life.
Watch the sun go down from our Keelooma Island Camp, and sleep in one of our open air traditional kubos for that immersive local island living experience.
"The boat was brand new, clean, and very comfortable. Together with his brilliant crew, he took us to the most exotic beaches and places off the beaten track – this was the paradise we were looking for when coming to the Philippines" Chris, Traveler, Tripadvisor
Philippines - Dauis Bohol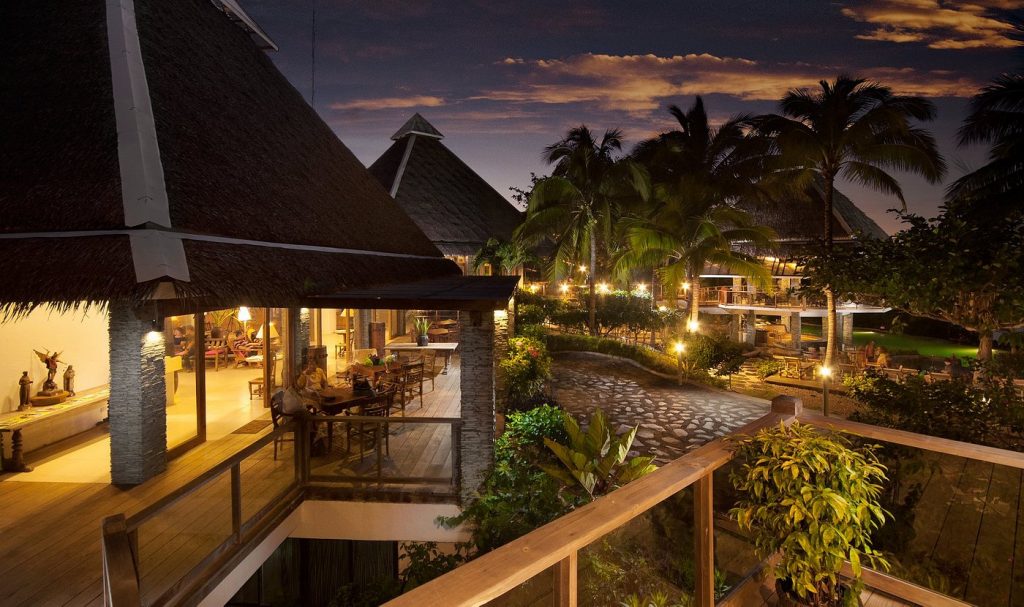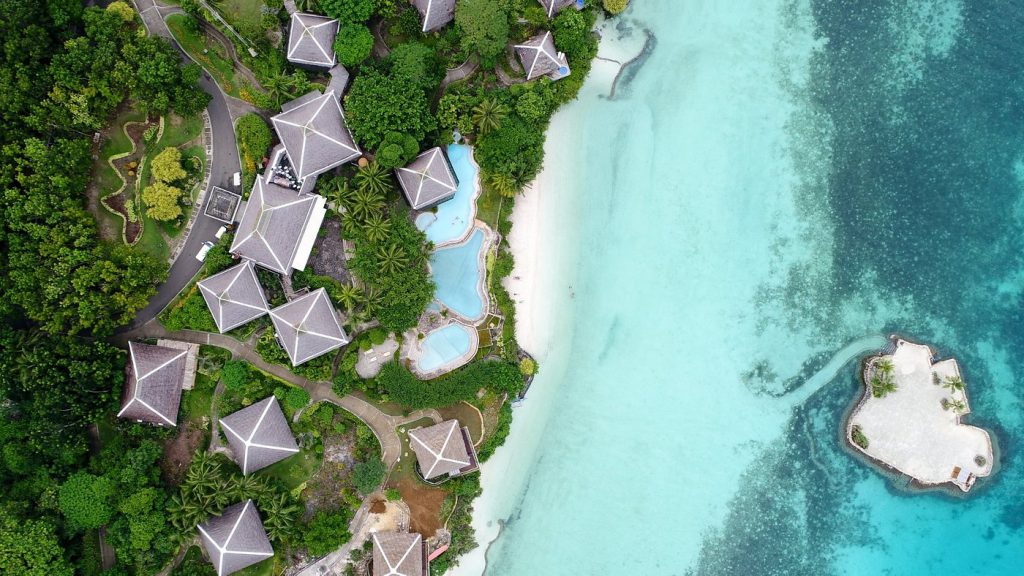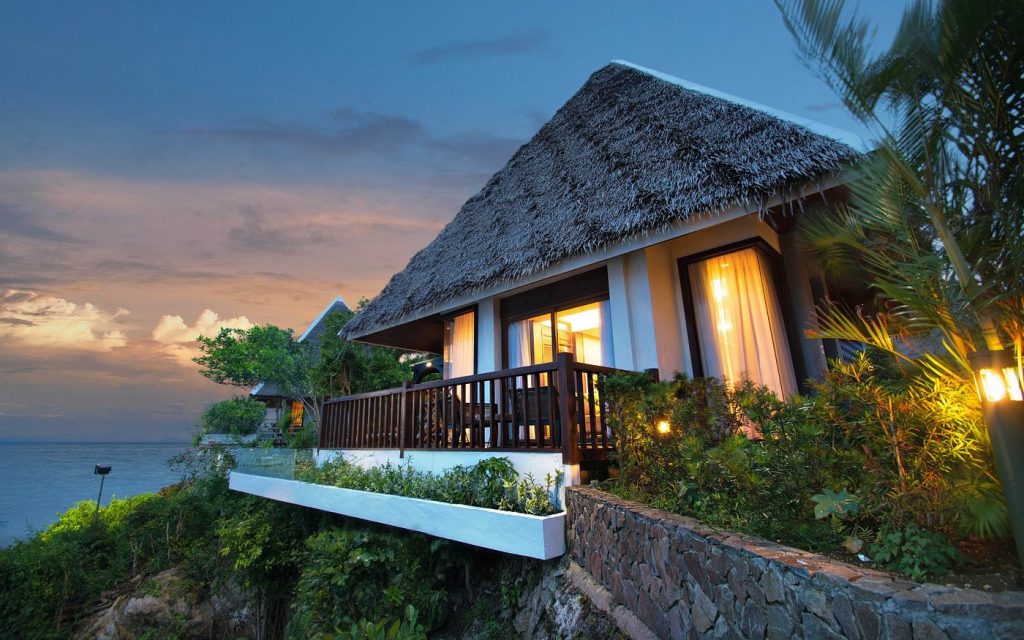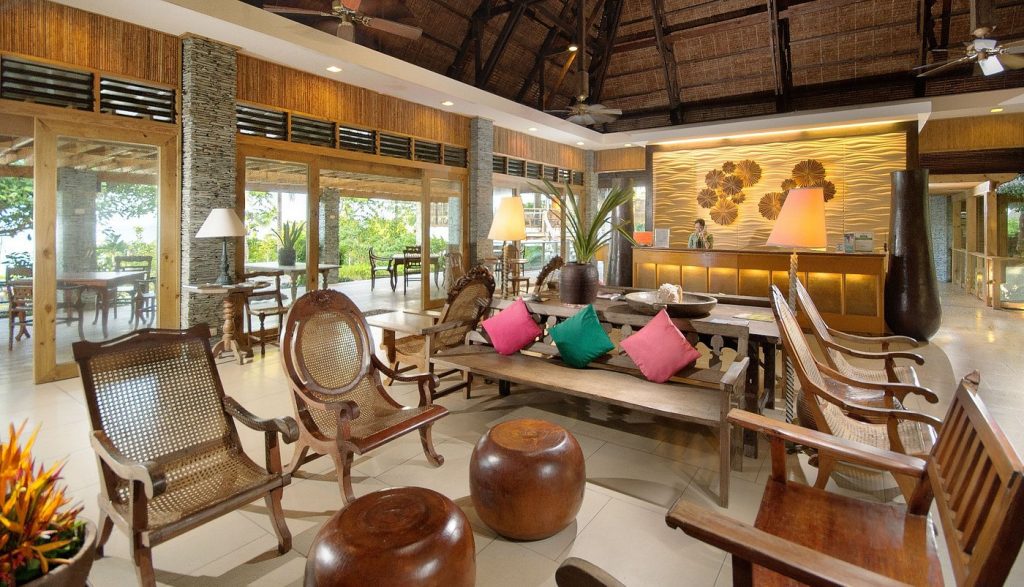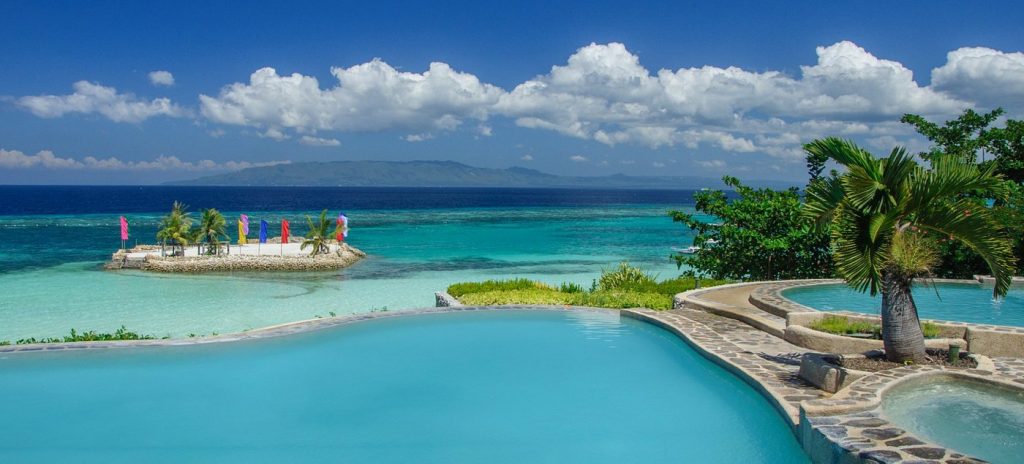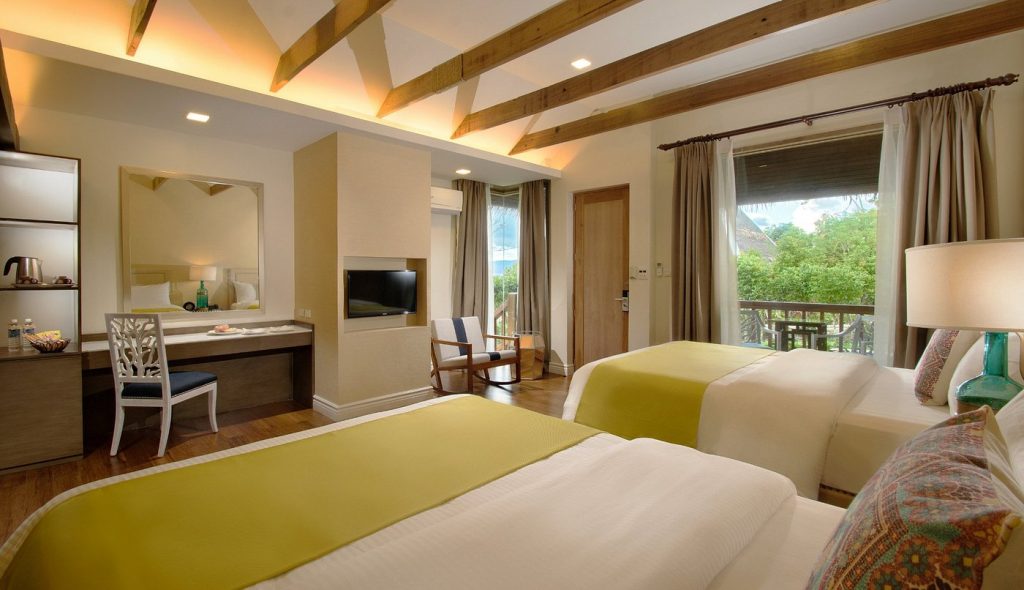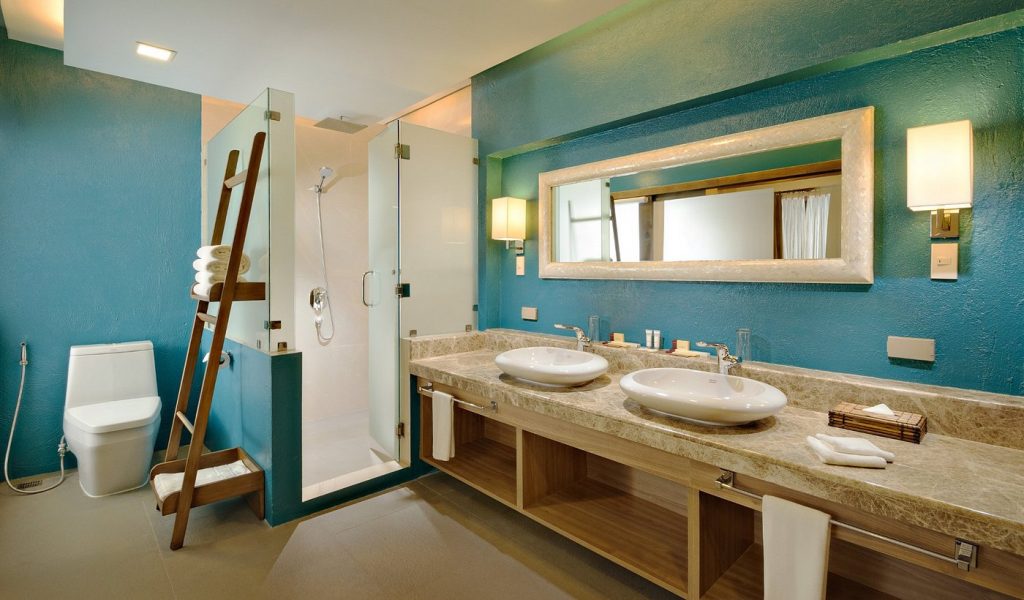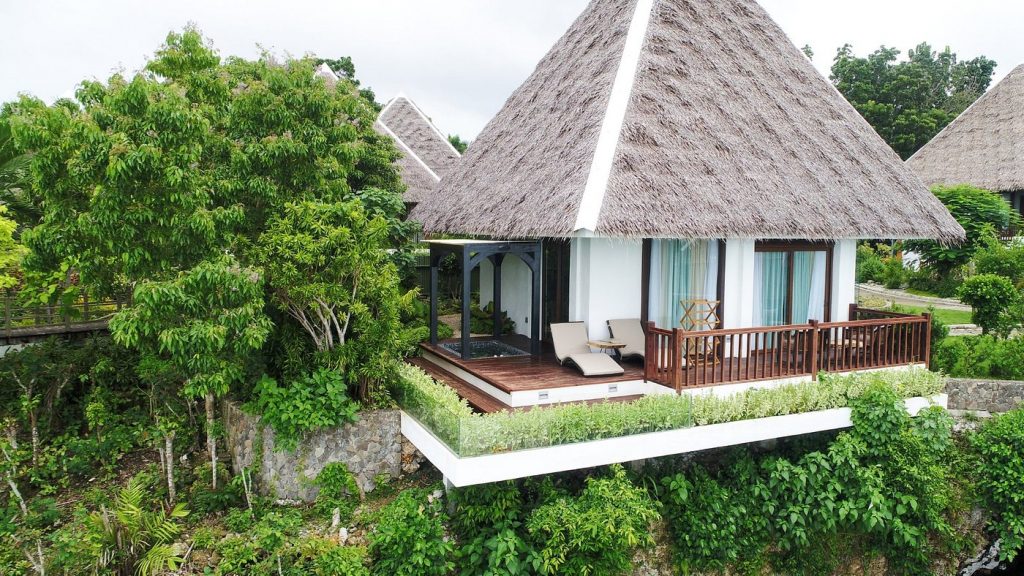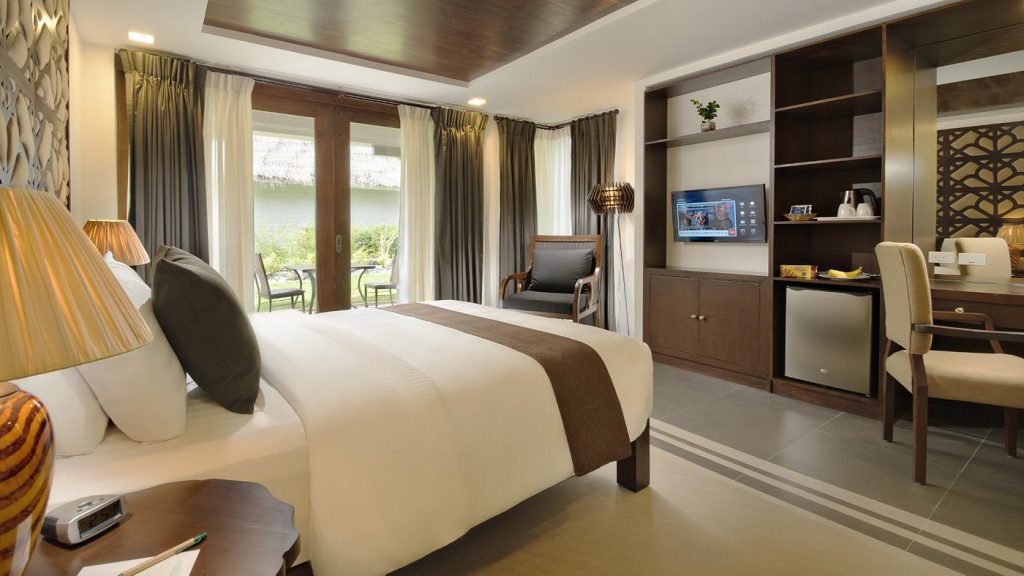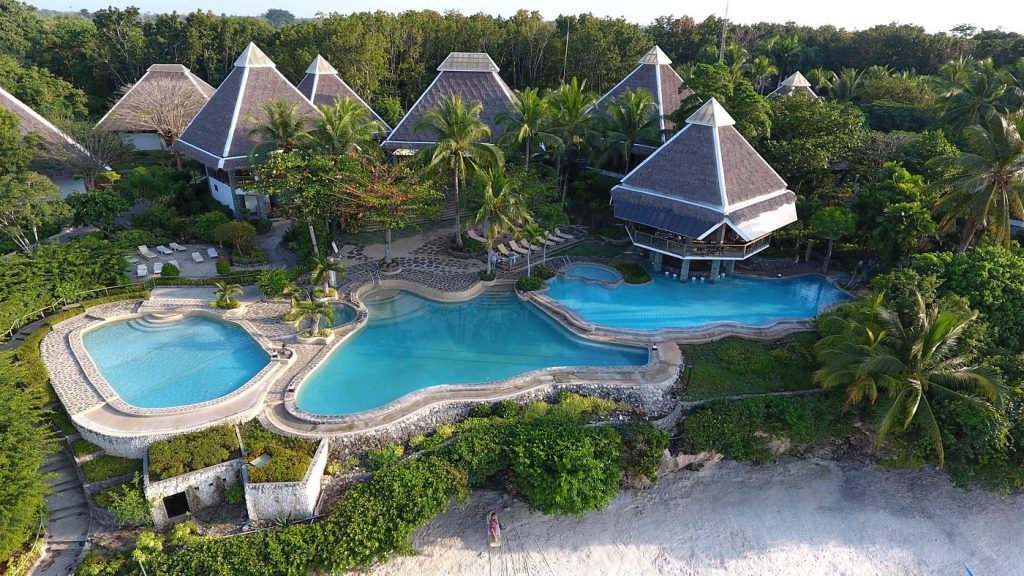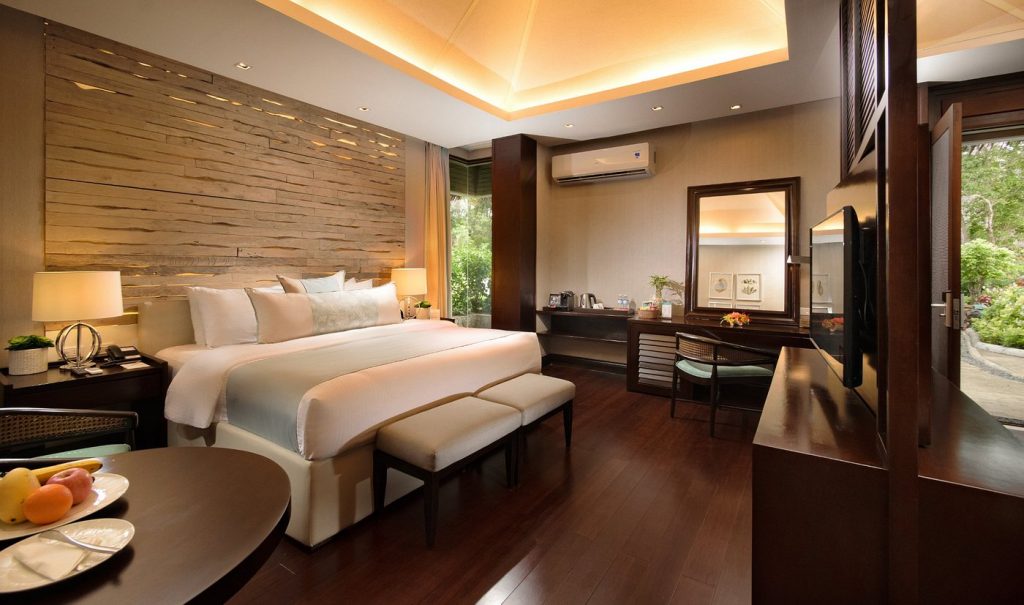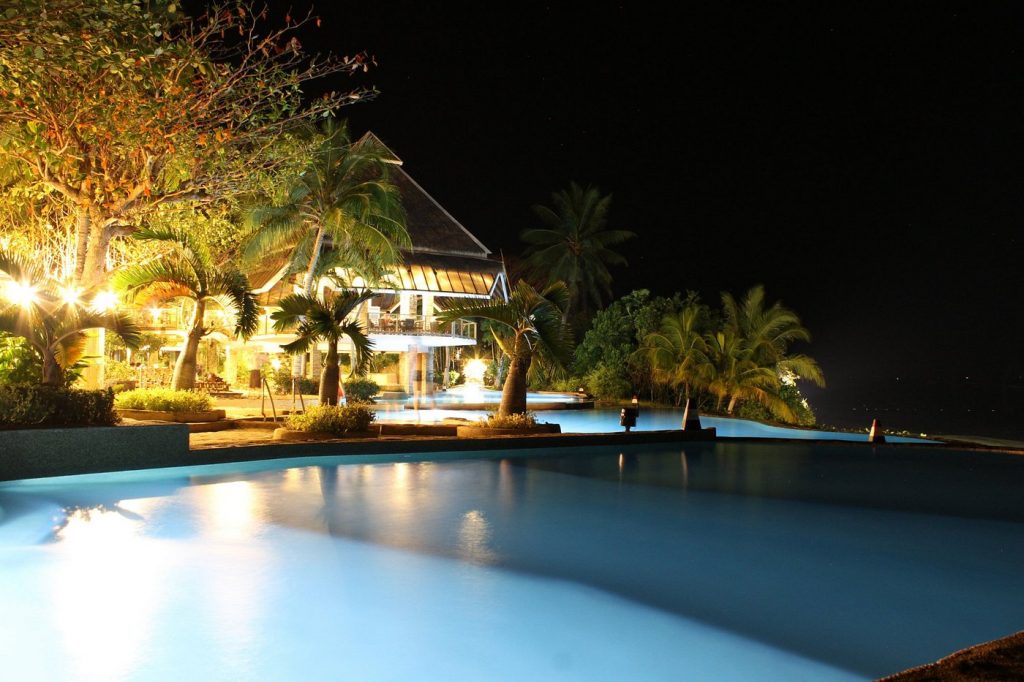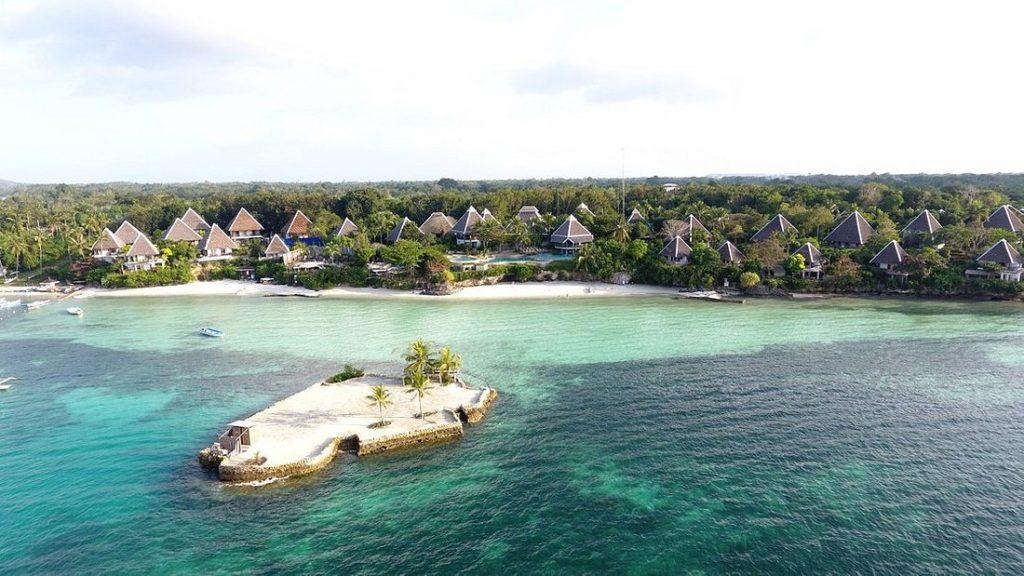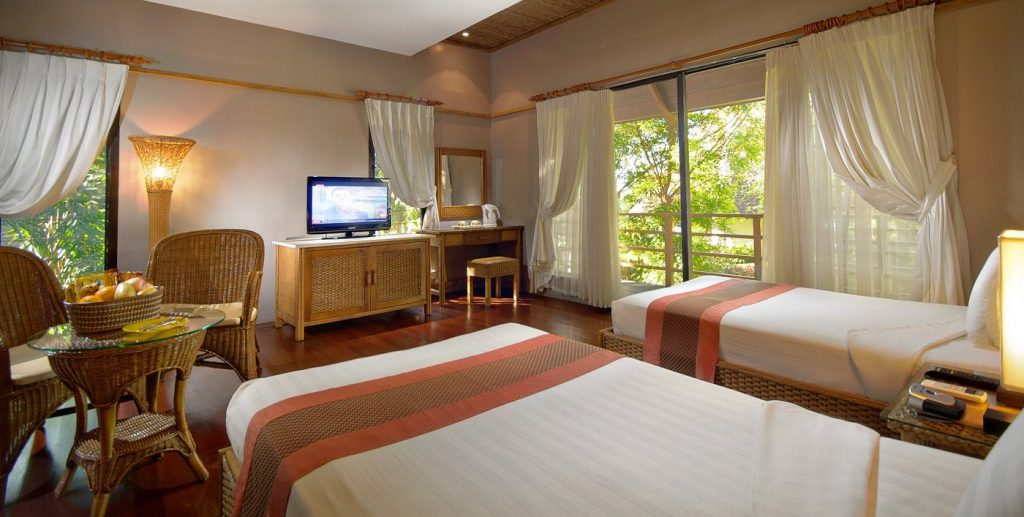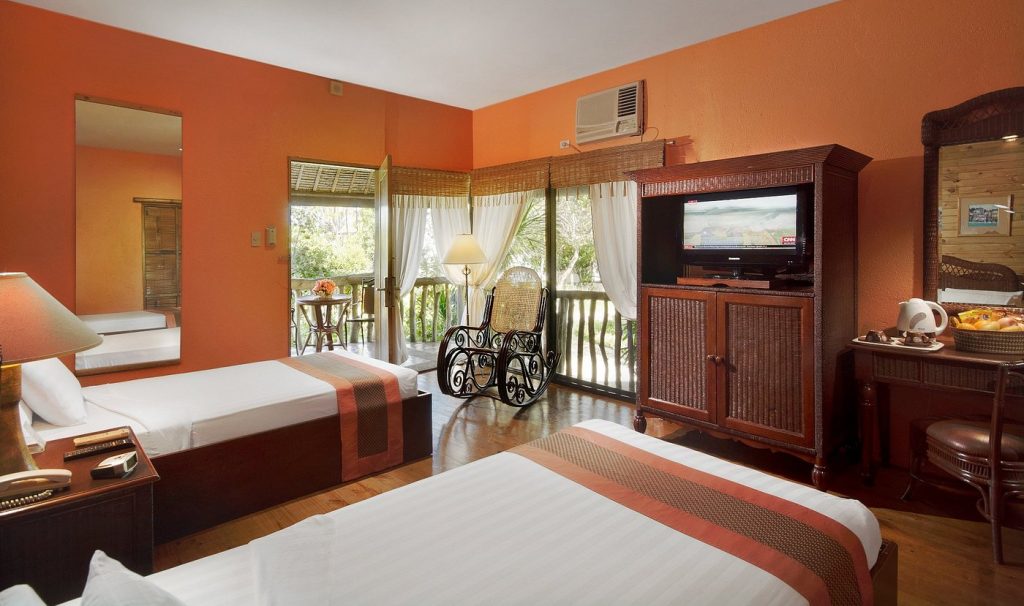 Your private paradise
AN IDEAL; AN EARNEST WISH; A DREAM; CHERISHED
Escape to a slice of paradise and experience Bohol's celebrated sights and sounds in the island's most luxurious beach resort.
Invigorate your senses amidst lush tropical landscapes embraced by clear, turquoise waters and dazzling white-sand beaches.
Located on the idyllic island of Panglao, Mithi Resort and Spa is your own slice of paradise on earth. Explore the vast grounds and discover the untouched beauty of Bohol. Whether you're an adventurer looking for an adrenaline rush or a traveler in need of some R&R, they've got something for you.
You are invited to explore the 14-hectare grounds, rejuvenate yourself in the famous spa, and take in everything Mithi Resort and Spa has to offer.
First established in 1998 as Panglao Island and Nature Resort, the 14-hectare haven has earned the loyalty and trust of many tourists, both local and international alike. Embraced by a half-kilometer stretch of pristine white sand, it is one of the few resorts on the island that can boast such a feature and can offer its guests a supreme level of privacy.
After two decades of pampering thousands of guests, Panglao Island and Nature Resort rebranded to Mithi Resort and Spa in 2016. While the name may have changed, it is still the earnest wish and commitment to providing you with a blissful vacation in Bohol's most premier spa resort.
Wake up surrounded by Mithi's expansive landscaped grounds. Perfect for couples looking for a romantic retreat and to rekindle the romance, the Mithi Superior Room offers guests unparalleled views of the gardens around you.