A trekkers' paradise, Nepal combines Himalayan views, golden temples, charming hill villages, and jungle wildlife watching to offer one of the world's great travel destinations.
Medieval Cities & Sacred Sites
Other travelers prefer to see Nepal at a more refined pace, admiring the peaks over a sunset gin and tonic from a Himalayan viewpoint, strolling through the medieval city squares of Kathmandu, Patan, and Bhaktapur, and joining Tibetan Buddhist pilgrims on a spiritual stroll around centuries-old stupas and monasteries. Even after the 2015 earthquake, Nepal remains the cultural powerhouse of the Himalaya; the Kathmandu Valley in particular offers an unrivaled collection of world-class palaces, hidden backstreet shrines, and sublime temple art. Nepal is also a great place to learn about everything from Tibetan Buddhism to how to make the best momos (dumplings).
our LXRY! hotel selection
We have some criteria before we can call a hotel a LXRY! Selection Hotel. We want to be surprised, we need luxury and hospitality at a high level, we love the quality of food and the rooms, we think the location is super important, and….we want to memorize the hotel for a lifetime! So you will not find basic chain hotels that look similar in all countries but truly found local gems that are different and memorable.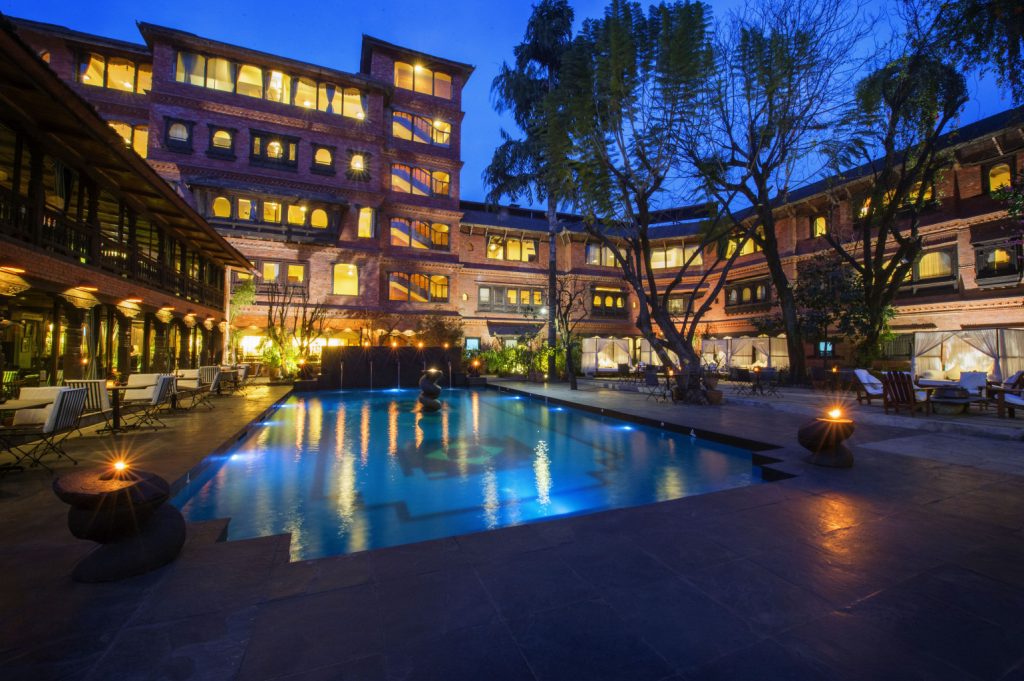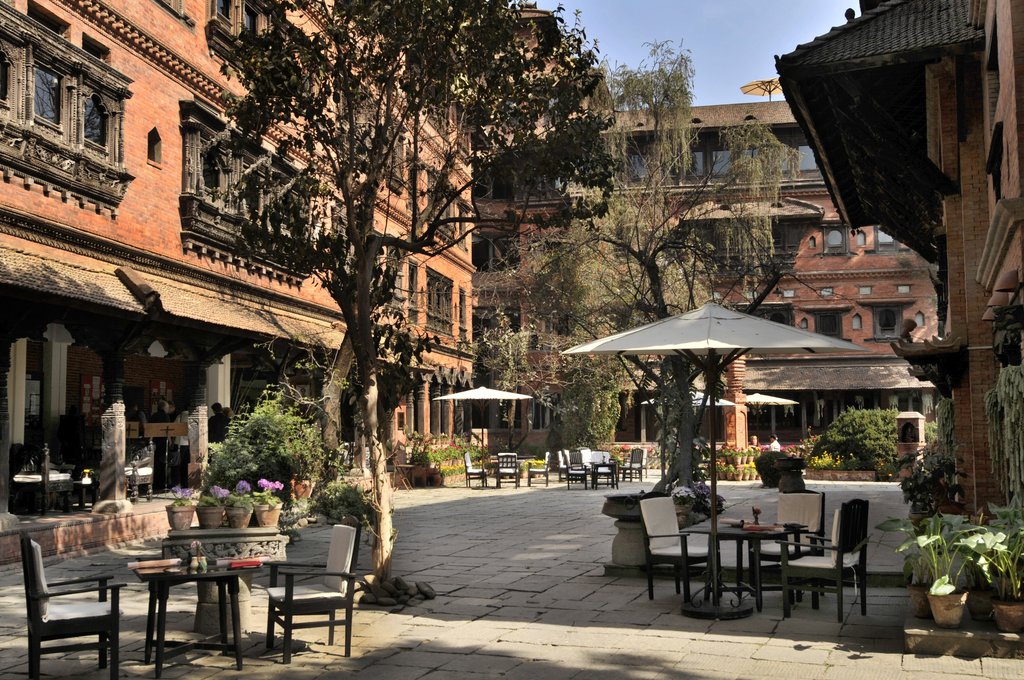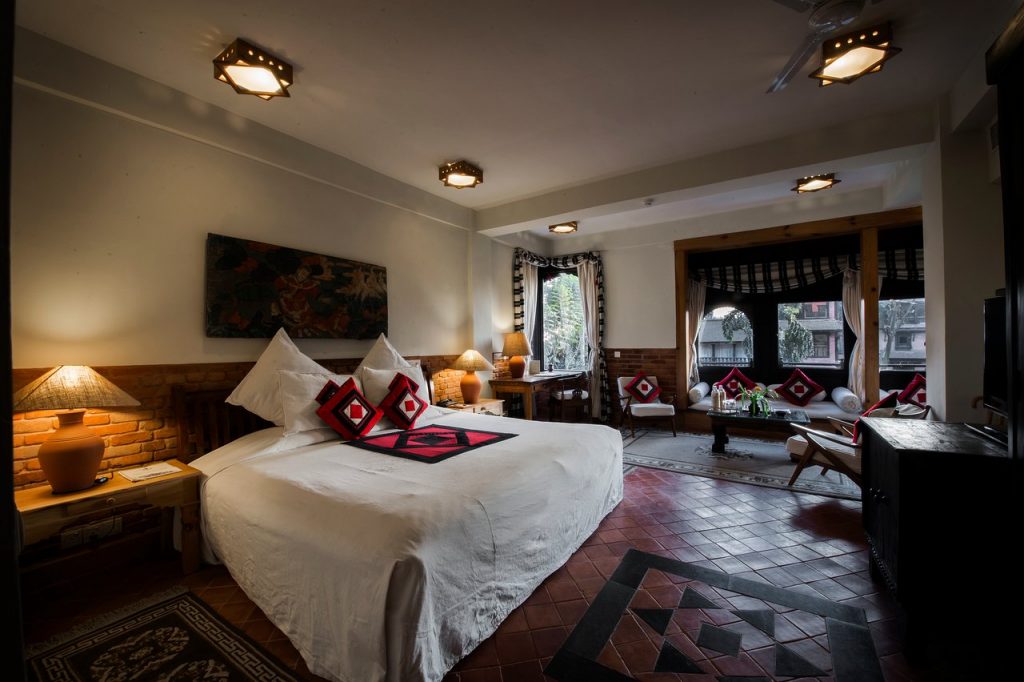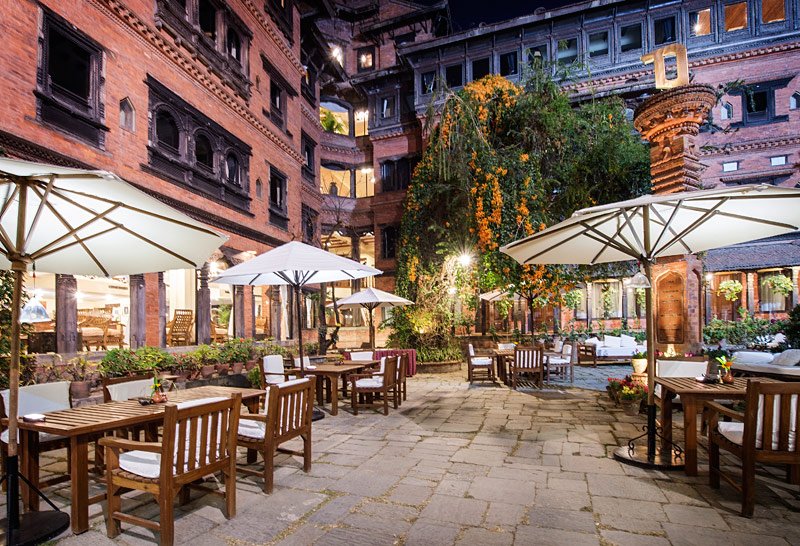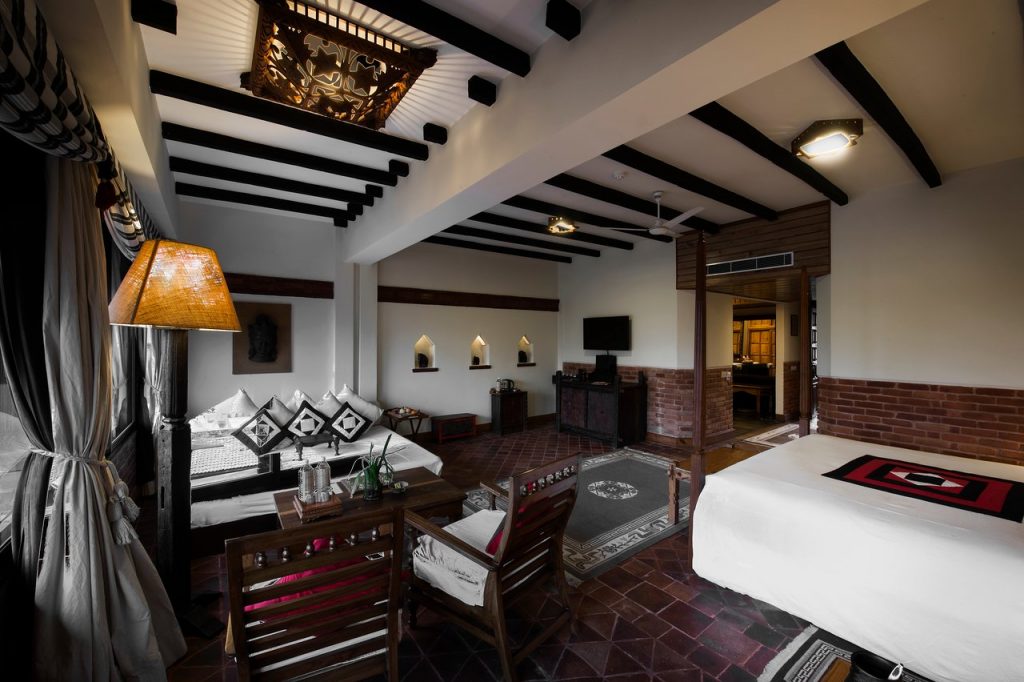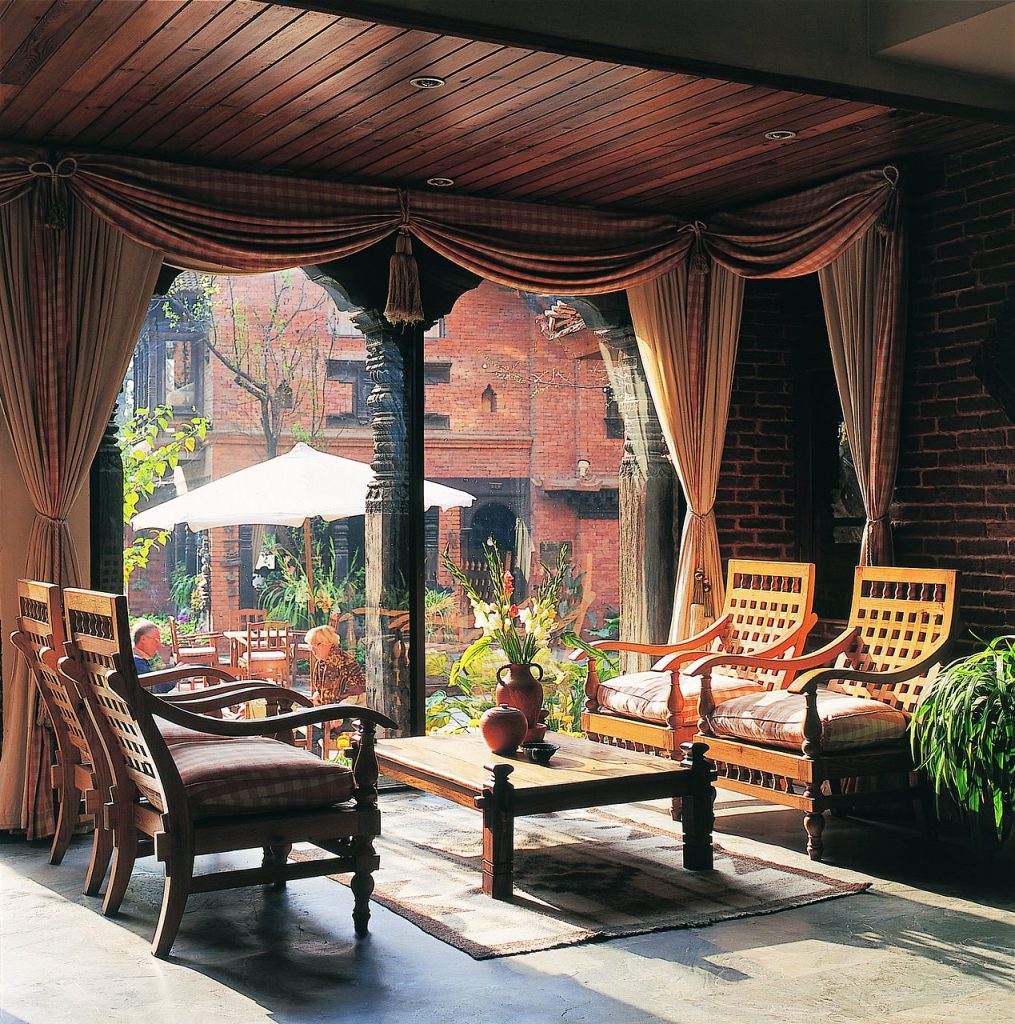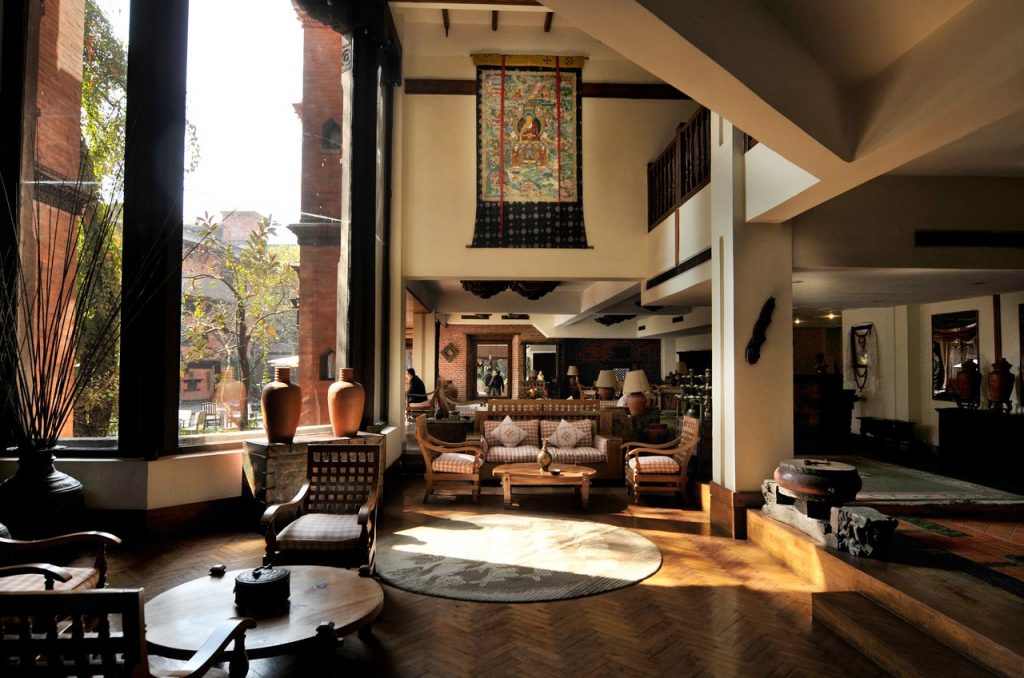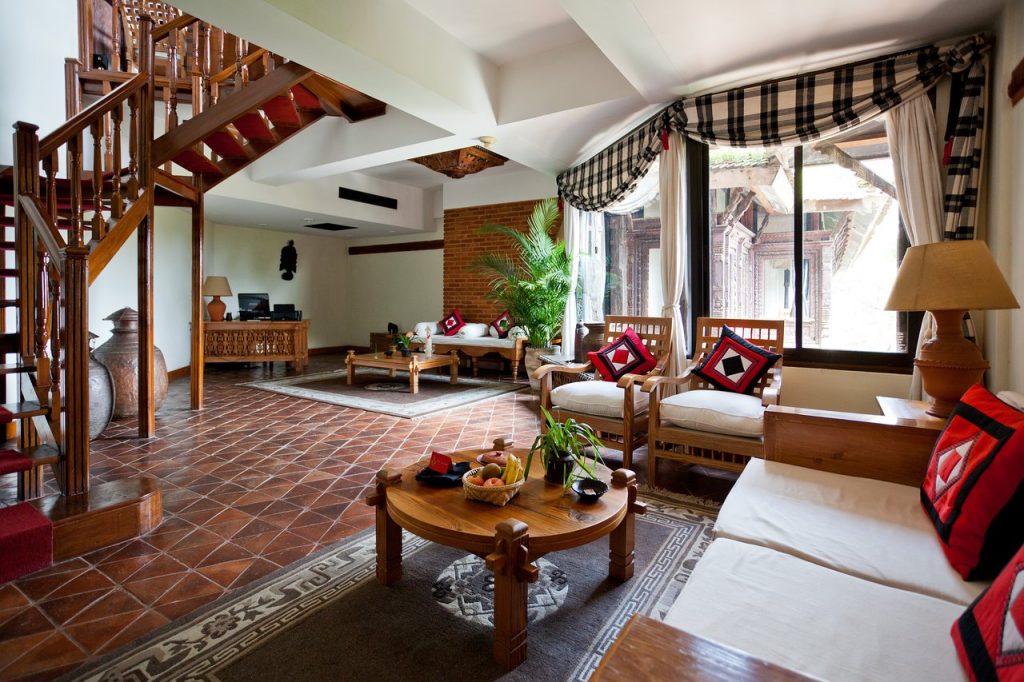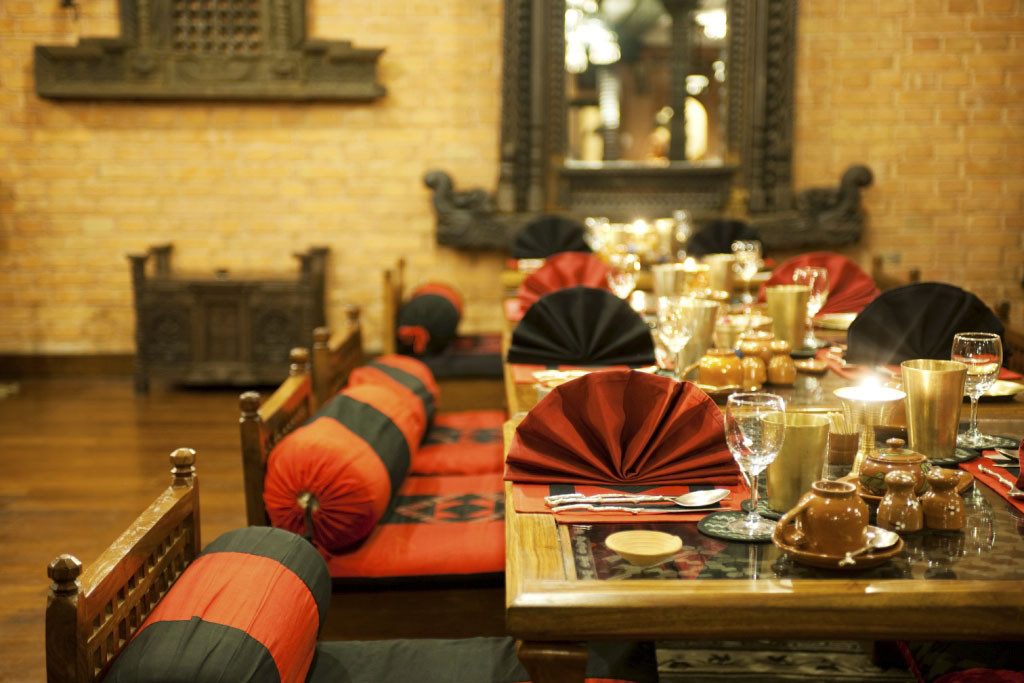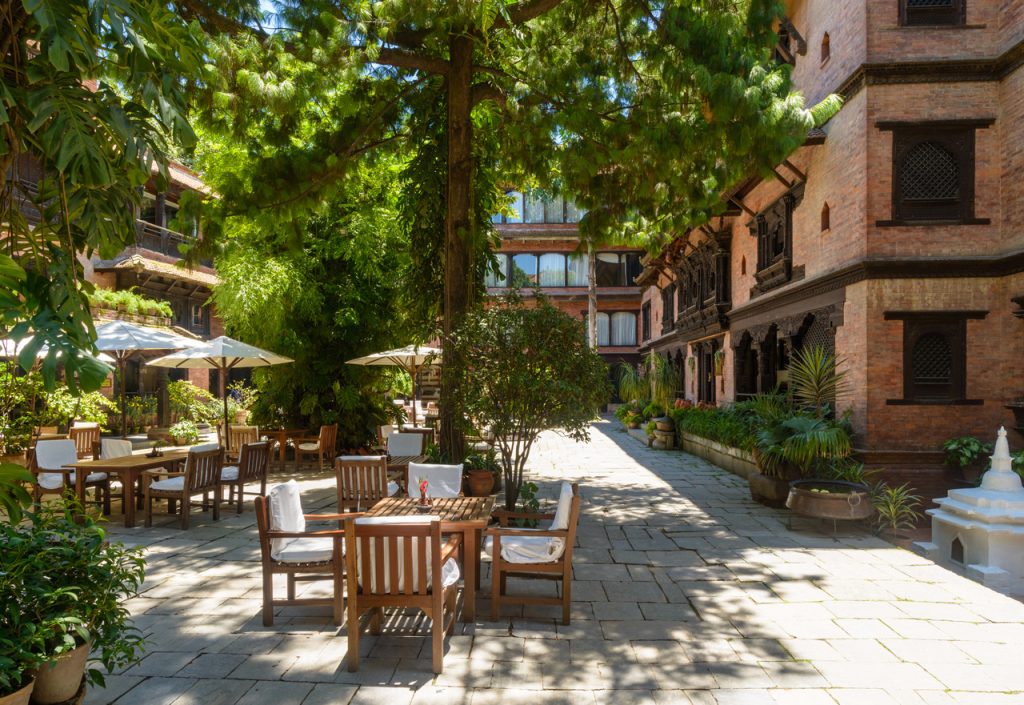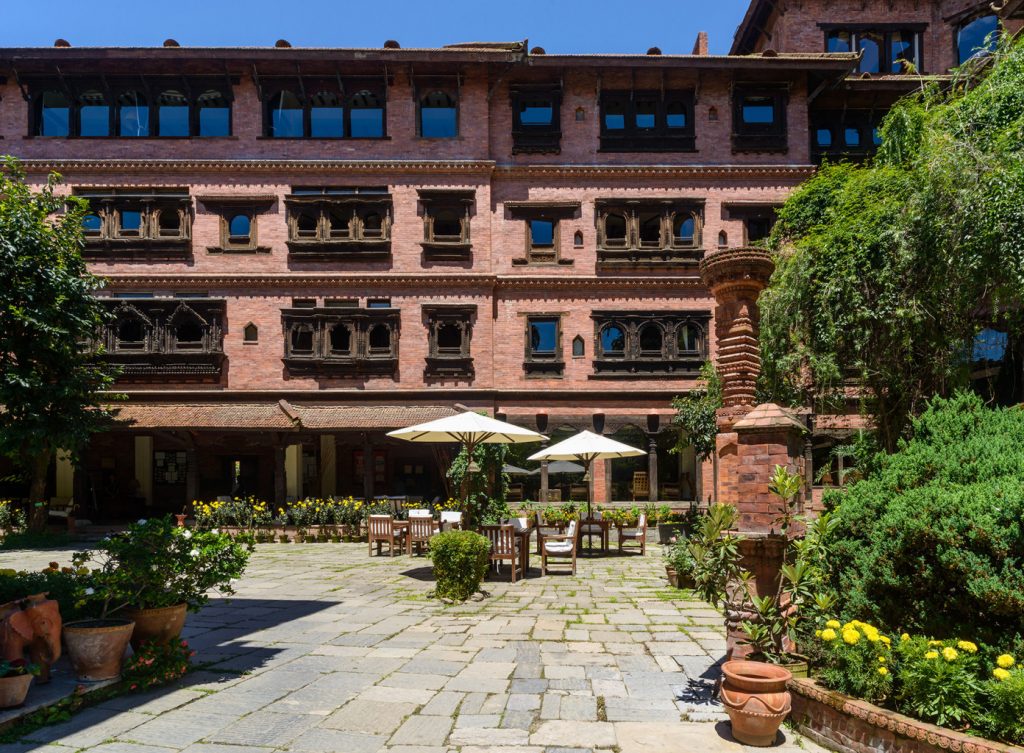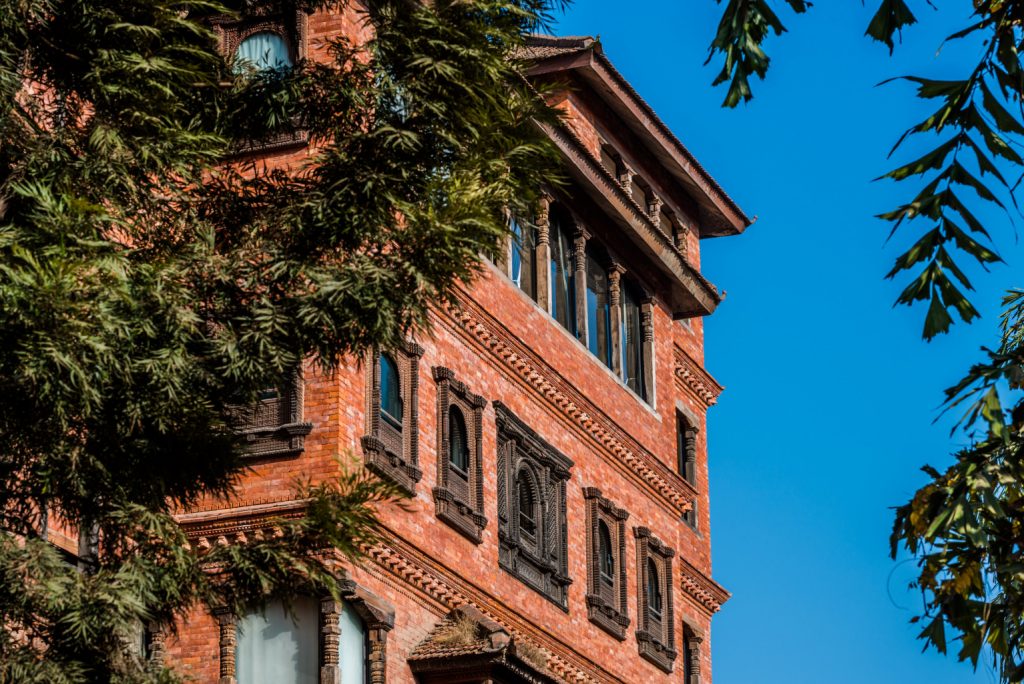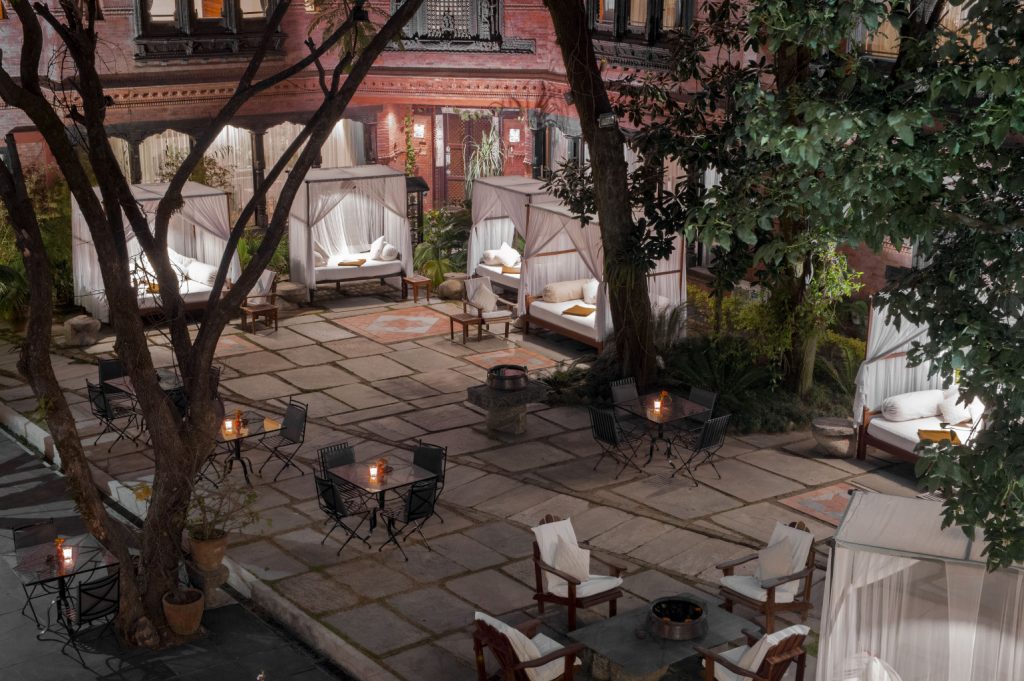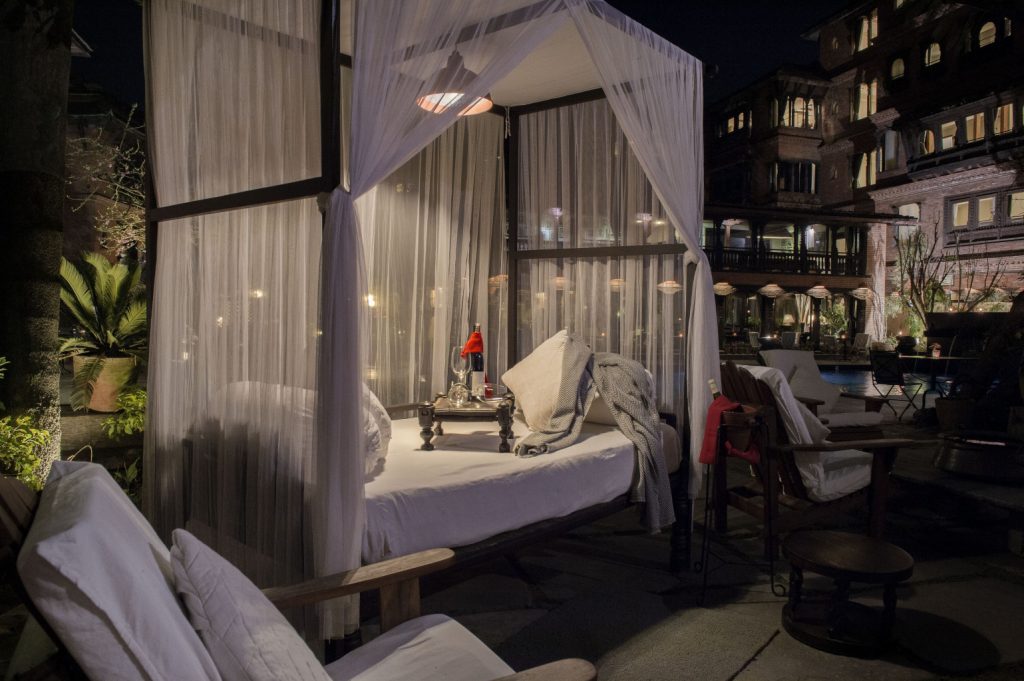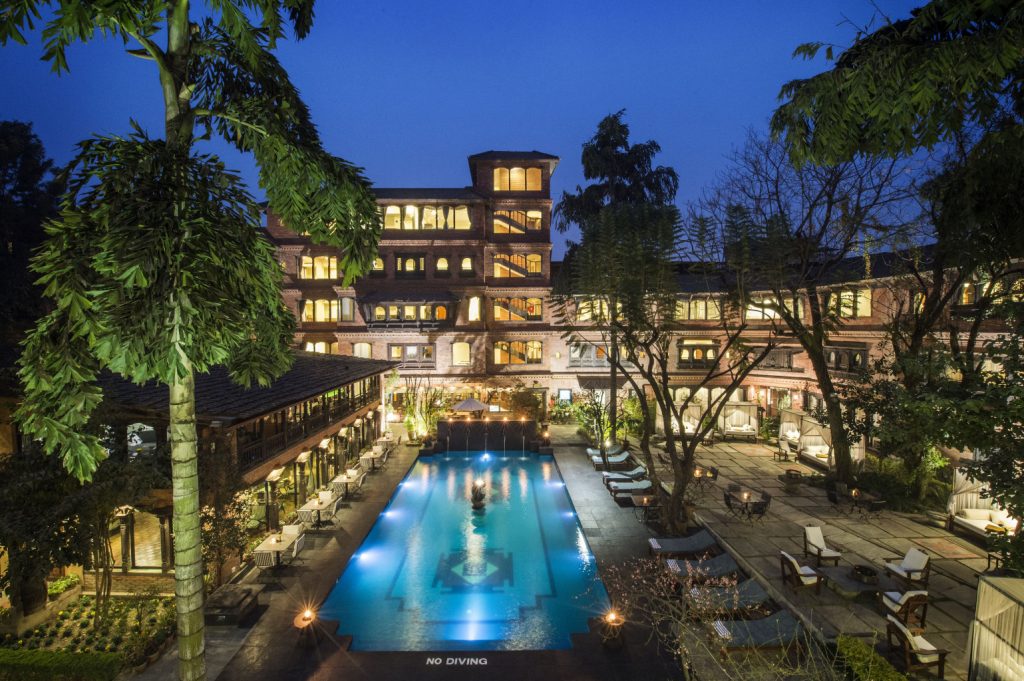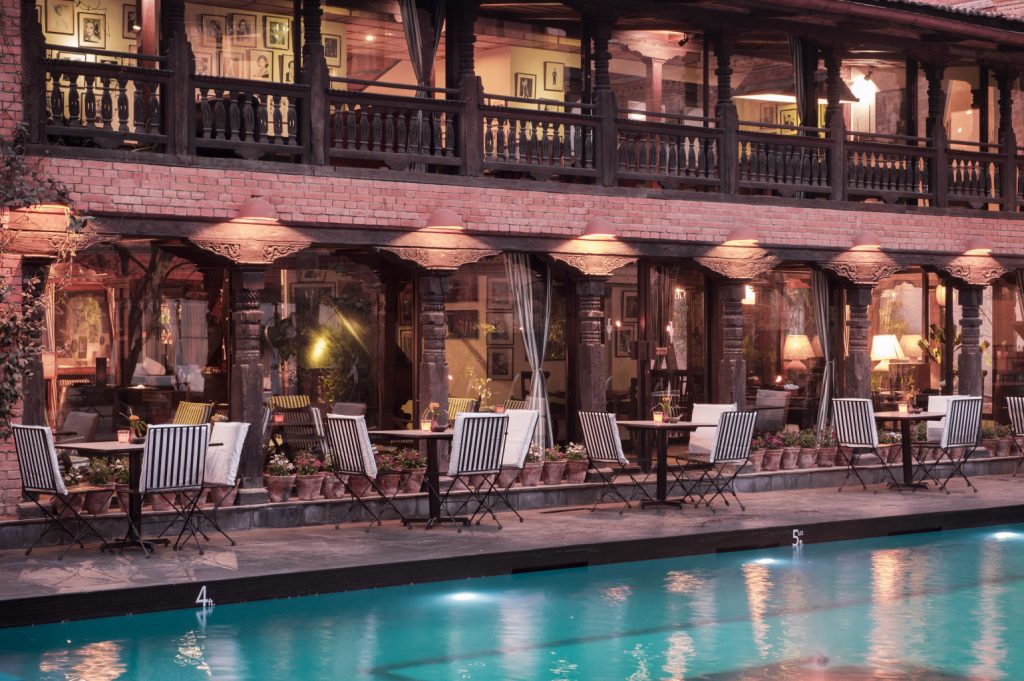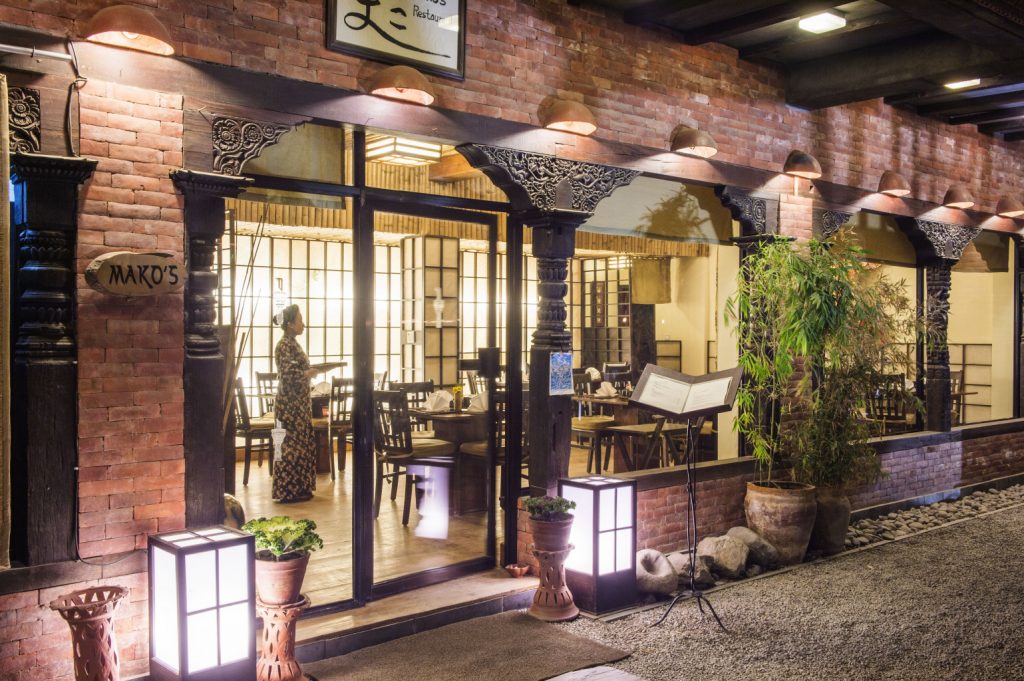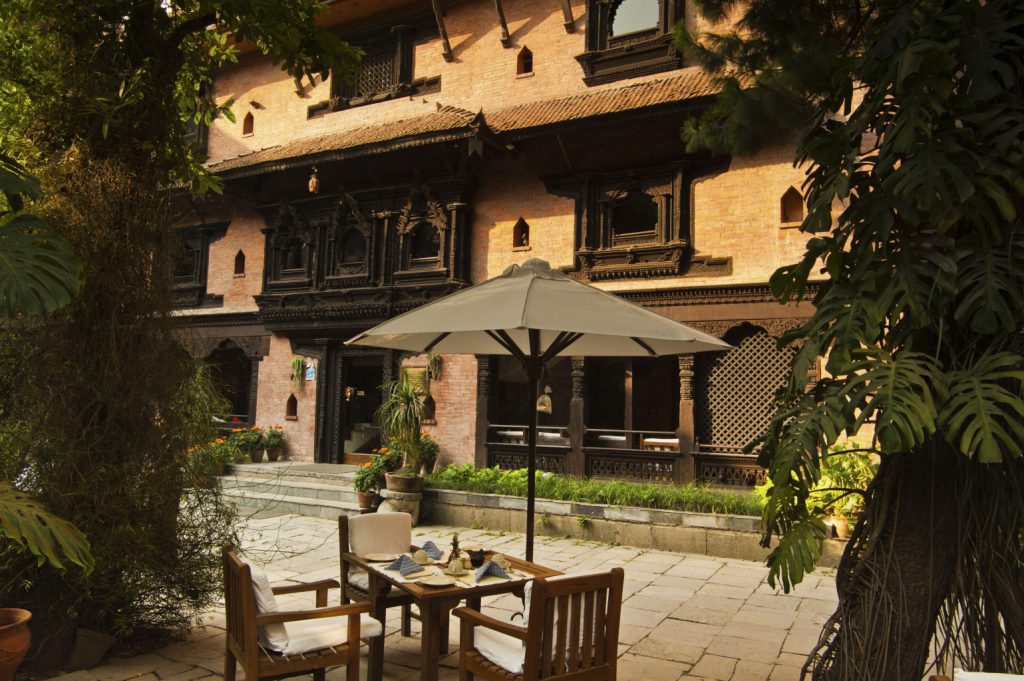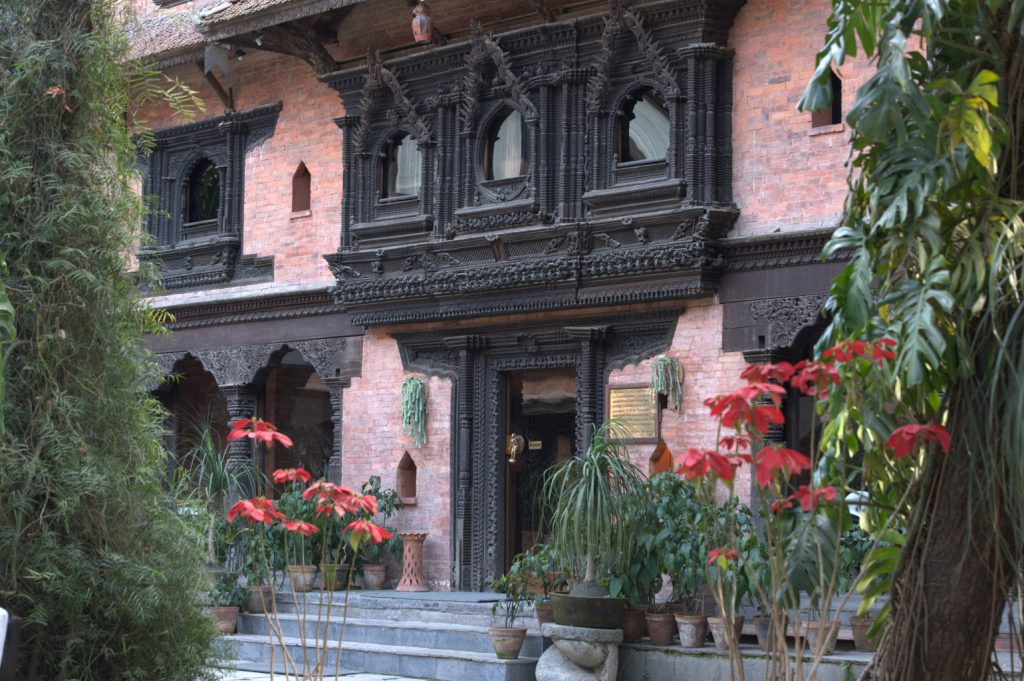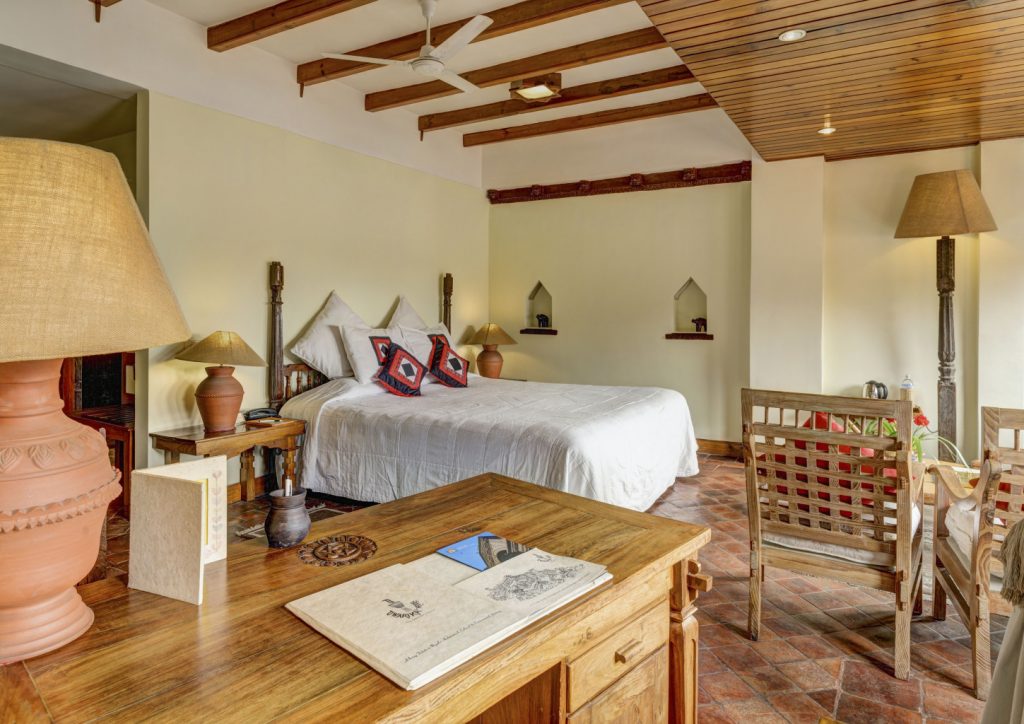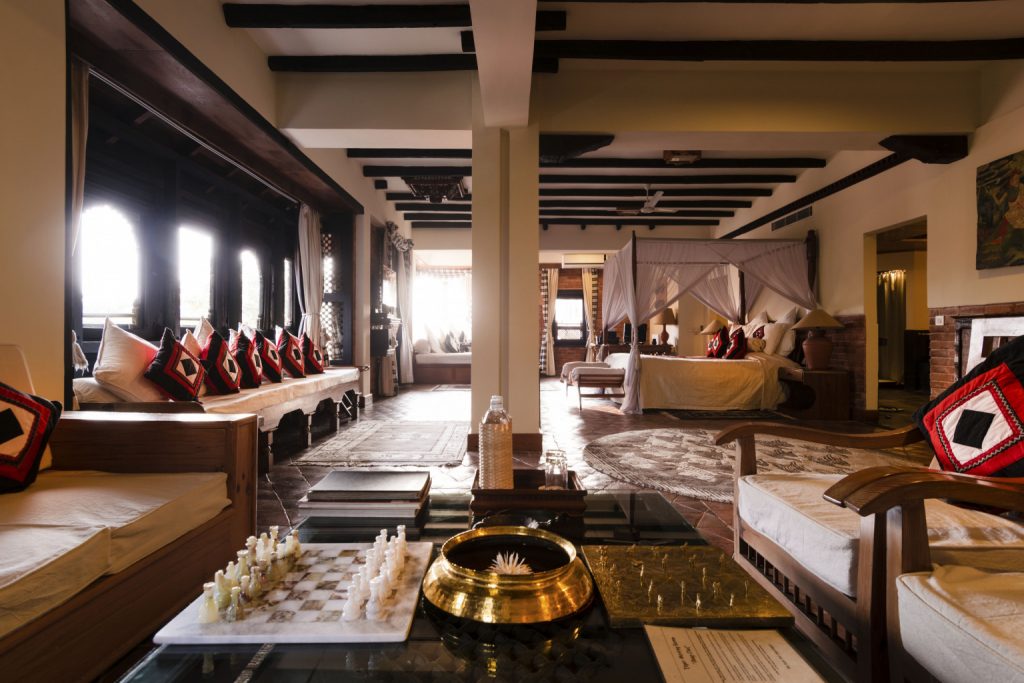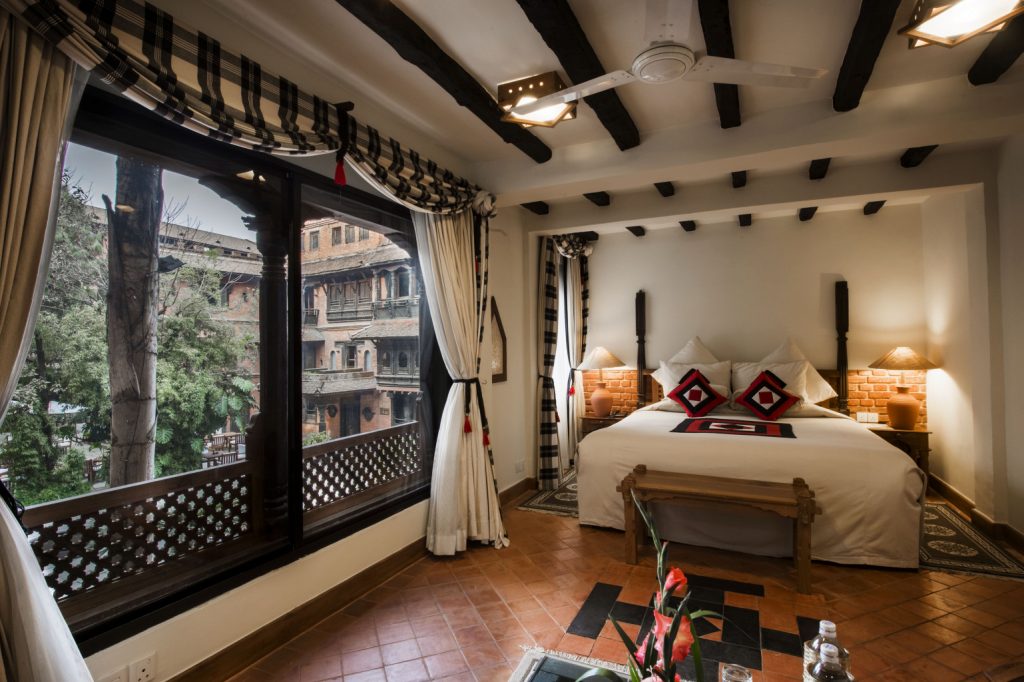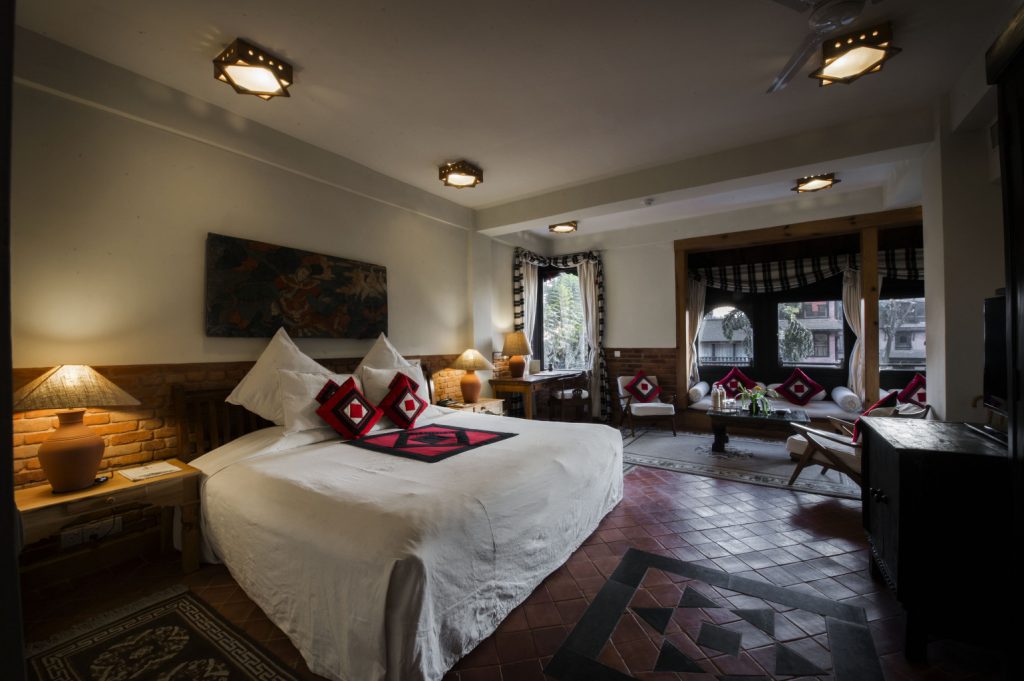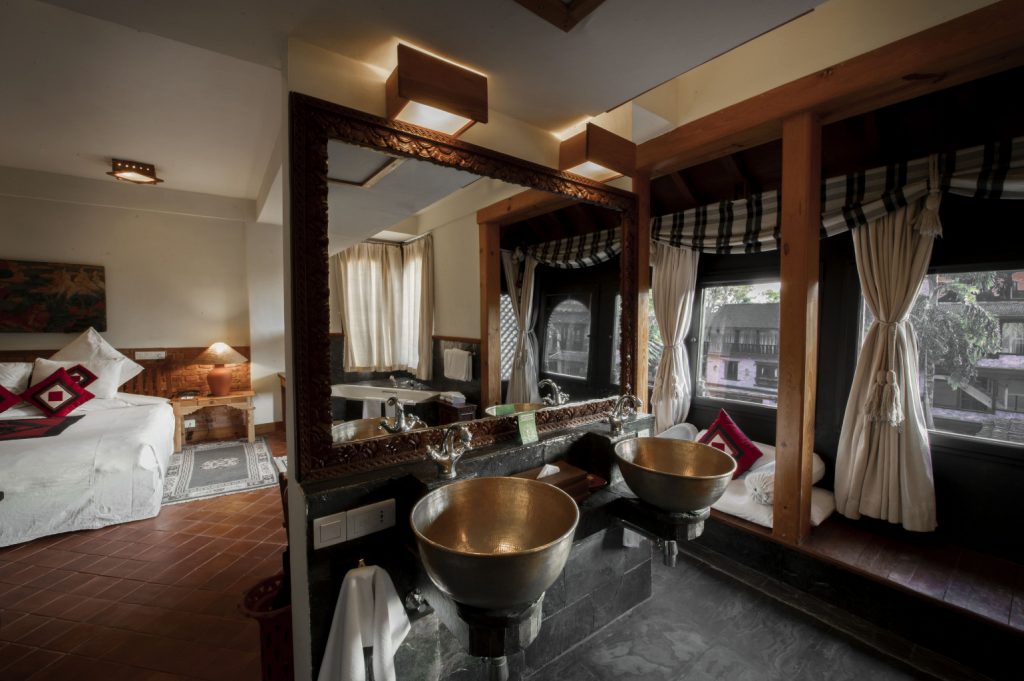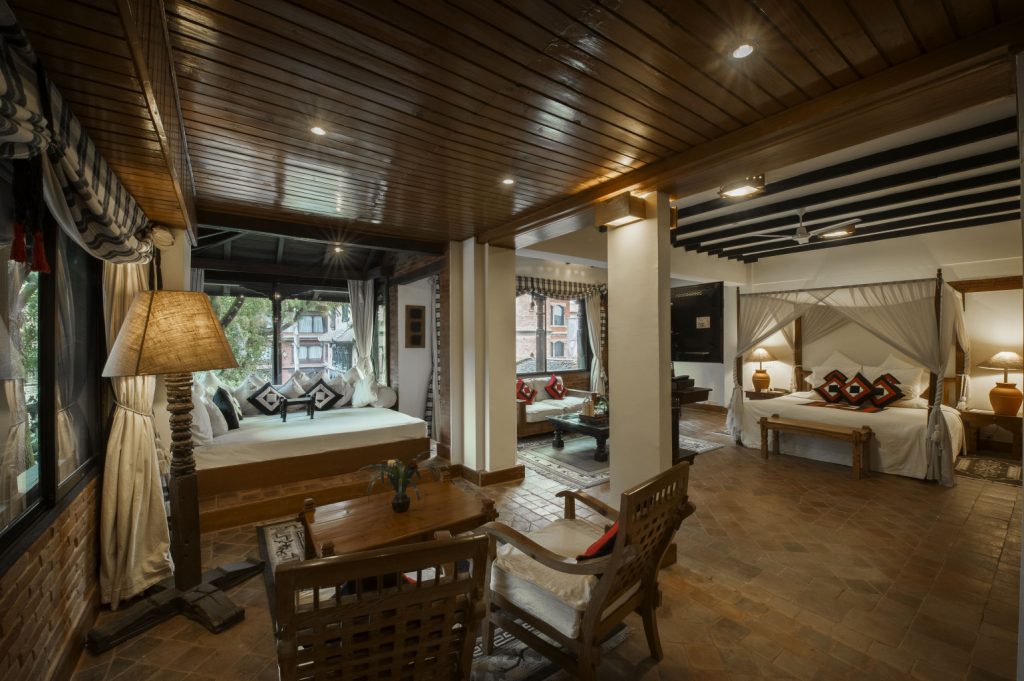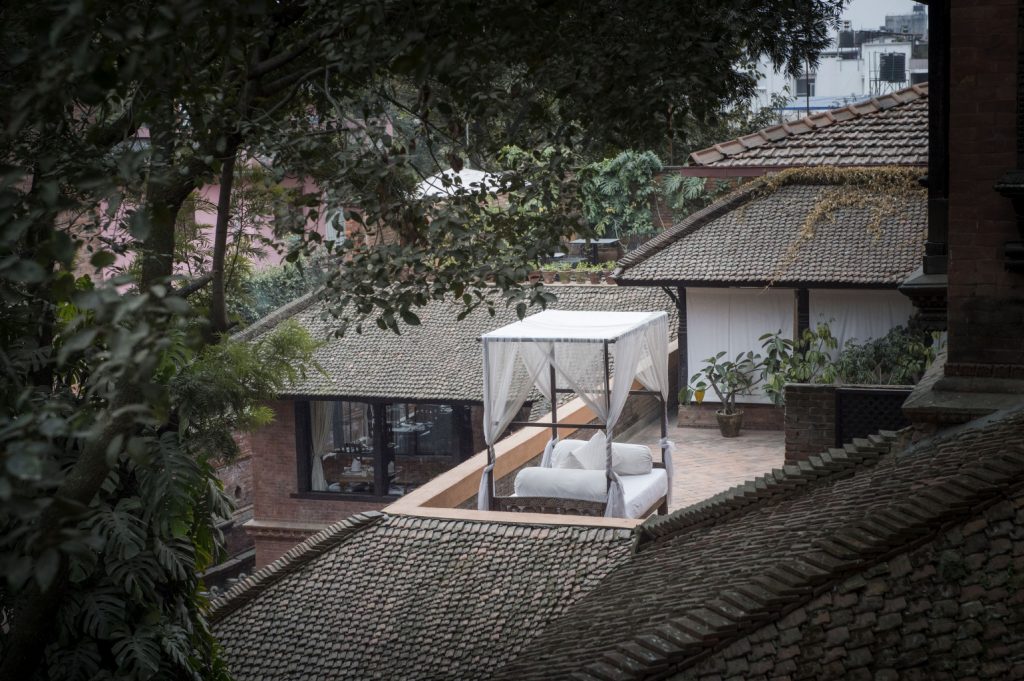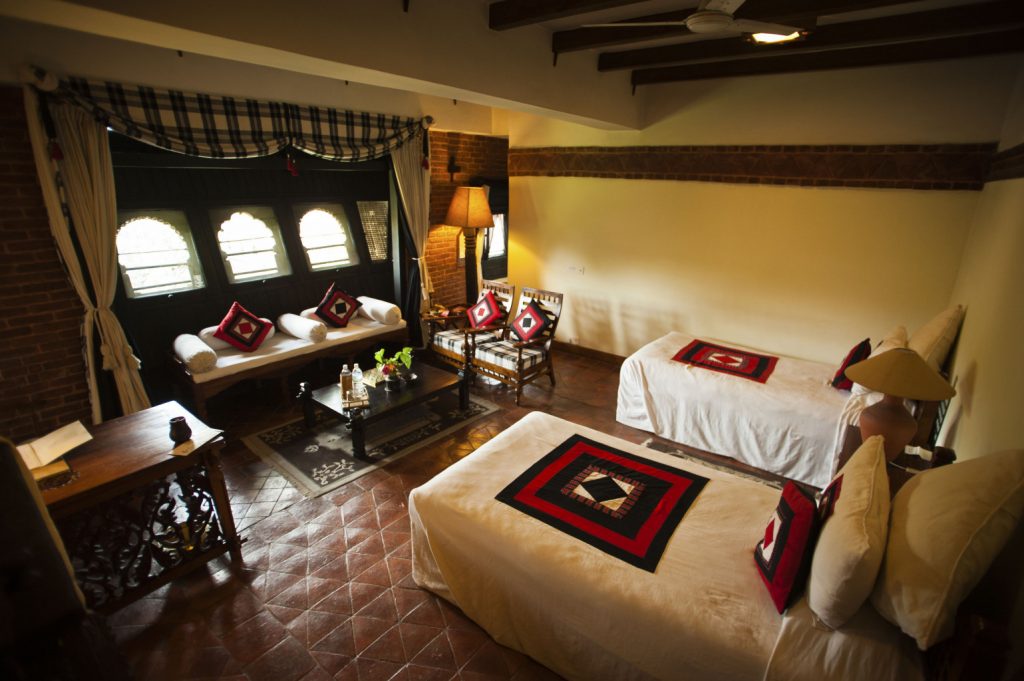 the grandeur of Newari royal palaces
The Dwarika's Kathmandu is a heritage hotel that takes its inspiration from the architectural grandeur of Newari royal palaces.
The hotel houses an extensive collection of artifacts from the 13th century onwards and preserves the aesthetic sensibility of a unique civilization. The elegant courtyards, buildings, and rooms contain some of Nepal's best craftsmanship, capturing the beauty and spirit of an ancient city. For its pioneering work in preserving Kathmandu's heritage, the hotel has won the PATA Heritage Award and the INTACH-SATTE Award.
The amalgamation of Nepal's heritage together with its longstanding tradition of hospitality makes The Dwarika's Kathmandu an intimate experience of a refined Nepali lifestyle.
With 83 meticulously designed rooms and suites, The Dwarika's Kathmandu offers a regal experience. Each room is spacious and has been individually designed to blend intricate Nepali design motifs with a contemporary lifestyle. Interspersed with original artworks that are centuries old, the rooms are a tribute to Nepal's artistic history.
Remaining true to the earthiness of traditional life in the valley, the rooms and suites capture such an essence without compromising on quality and luxury. The flooring is either handmade traditional Nepali terracotta tiles or individually laid wooden panels. The furniture is custom designed and handmade by carpenters whose ancestors created the works that make up the essence of the hotel. The upholstery is handwoven and locally produced, and the linen is organic. The attention to detail and personal service will make you want to stay on and on.
Staying at The Dwarika's Kathmandu is to experience true Nepali hospitality and culture. The hotel upholds the Nepali values of respect and sincerity towards guests, combined with the natural warmth of the Nepali people. Utilizing a variety of indigenous Himalayan herbs and treatments, The Dwarika's Pancha Kosha Himalayan Spa draws on ancient and traditional knowledge of care giving. Nepali customs dictate that a guest is akin to a god and should be treated with such reverence and courtesy. Dwarika's continues this tradition through refined and personalized service, resulting in an atmosphere of genuine care.
The Dwarika's Kathmandu has a selection of three restaurants and a bar – each of which serves a unique set of flavors and delicacies. Meals, from Nepali cuisines to a range of continental dishes and Japanese flavors, are prepared with fresh produce from the Dwarika's own farms, which use toxin-free and environmentally friendly production methods. The Toran offers a variety of continental cuisines, to be enjoyed either in the restaurant or in the hotel's spacious courtyards – an ideal location for all-day lounging and informal dining. The Fusion bar overlooks a swimming pool that replicates 12th-century royal baths.
The Friday night barbecue sees an array of stalls serving Nepali cuisine in a festive atmosphere. For those looking for a more elegant dining experience, Dwarika's has two specialty restaurants – our signature restaurant, Krishnarpan, for a traditional Nepali dining experience you will never forget, and Mako's, for the finest Japanese food in Nepal.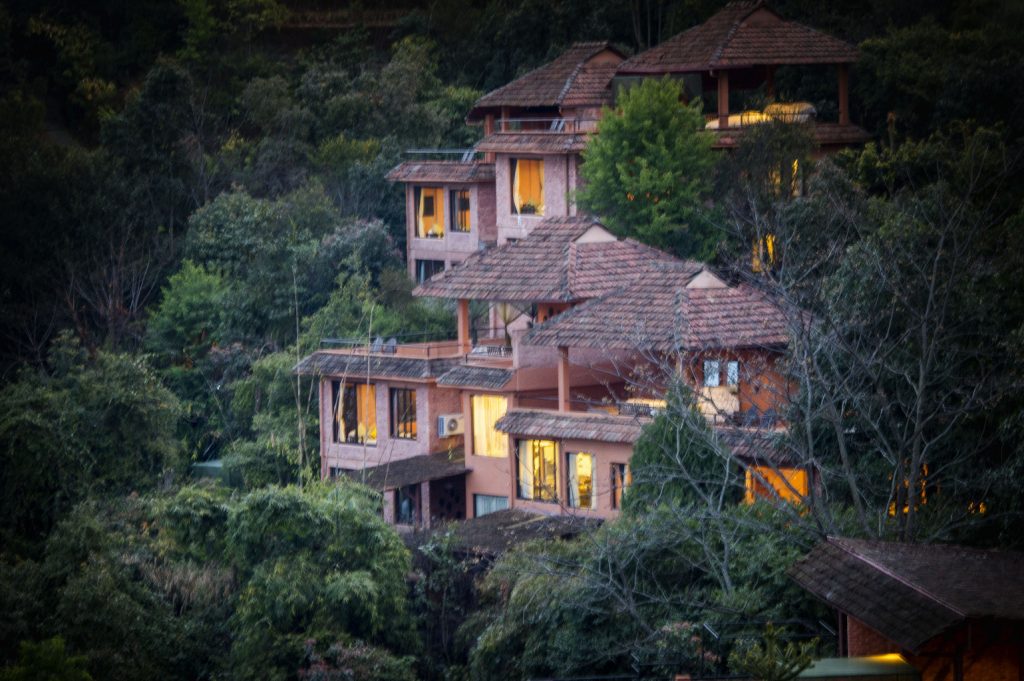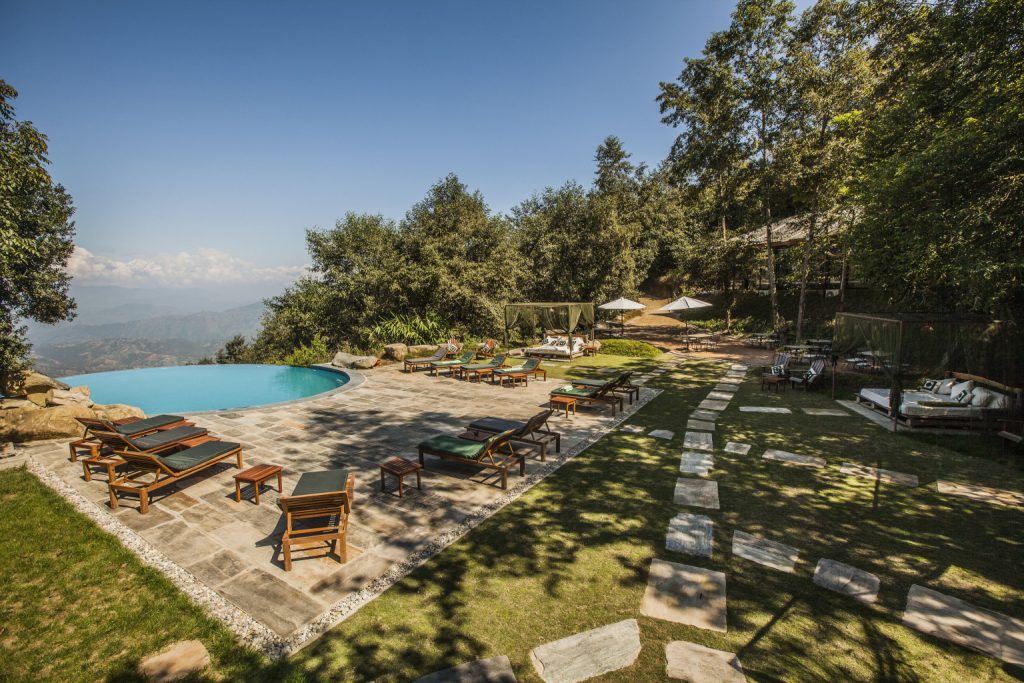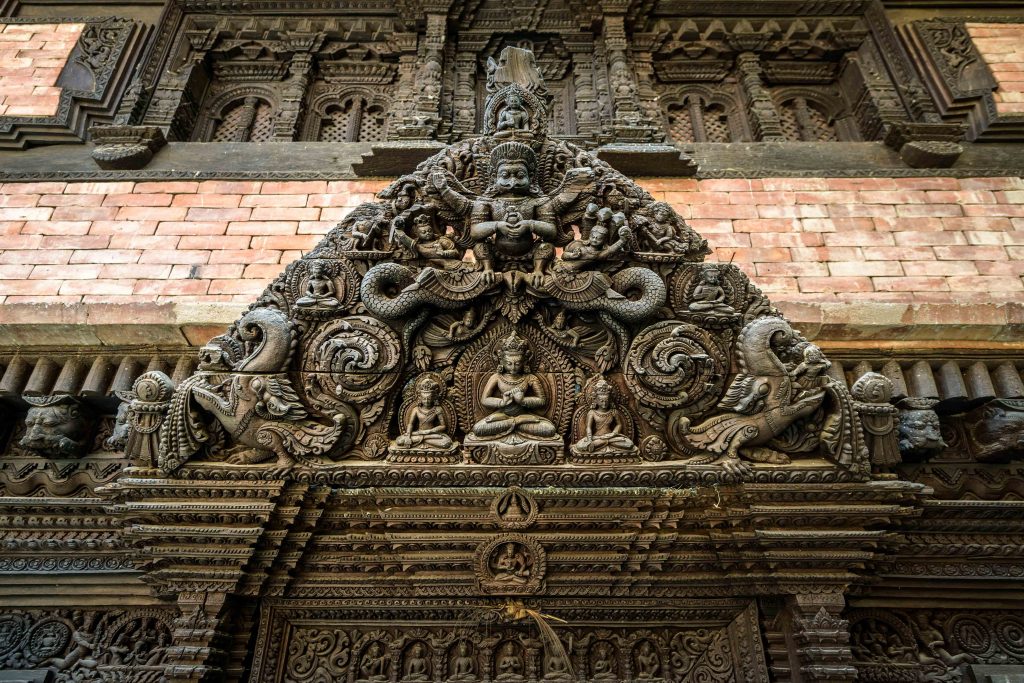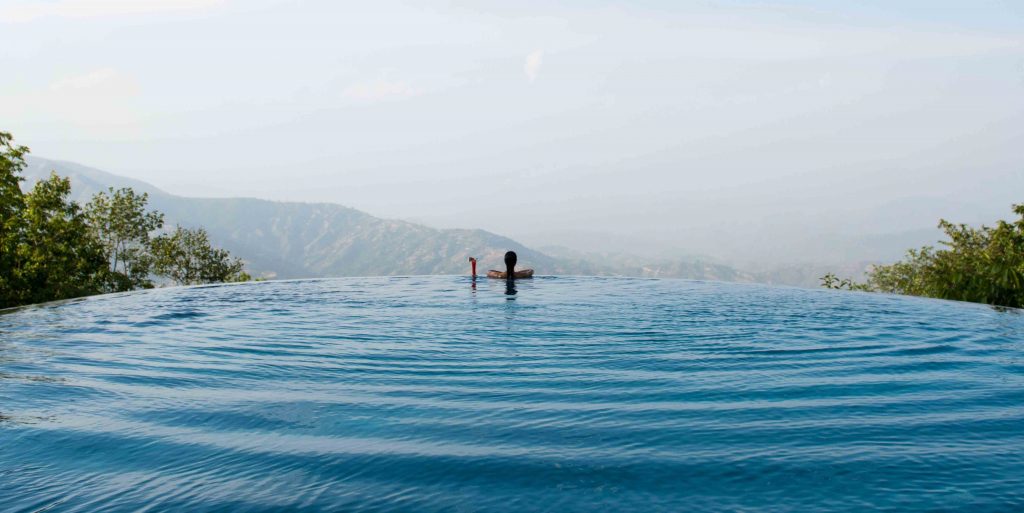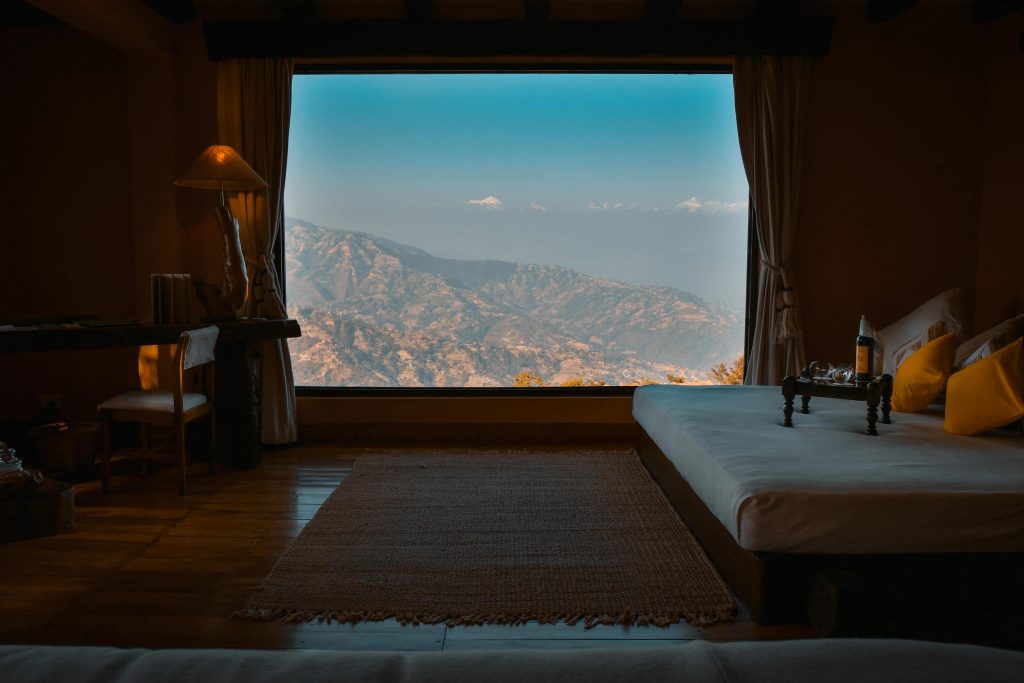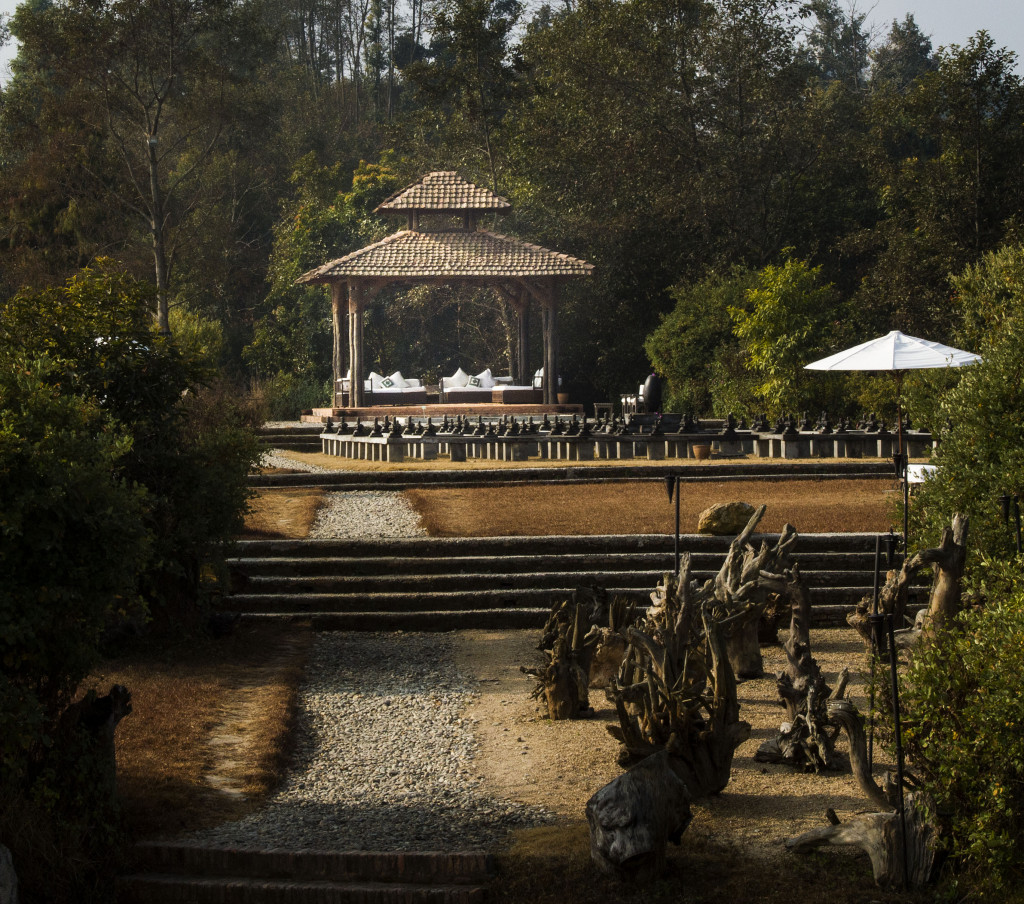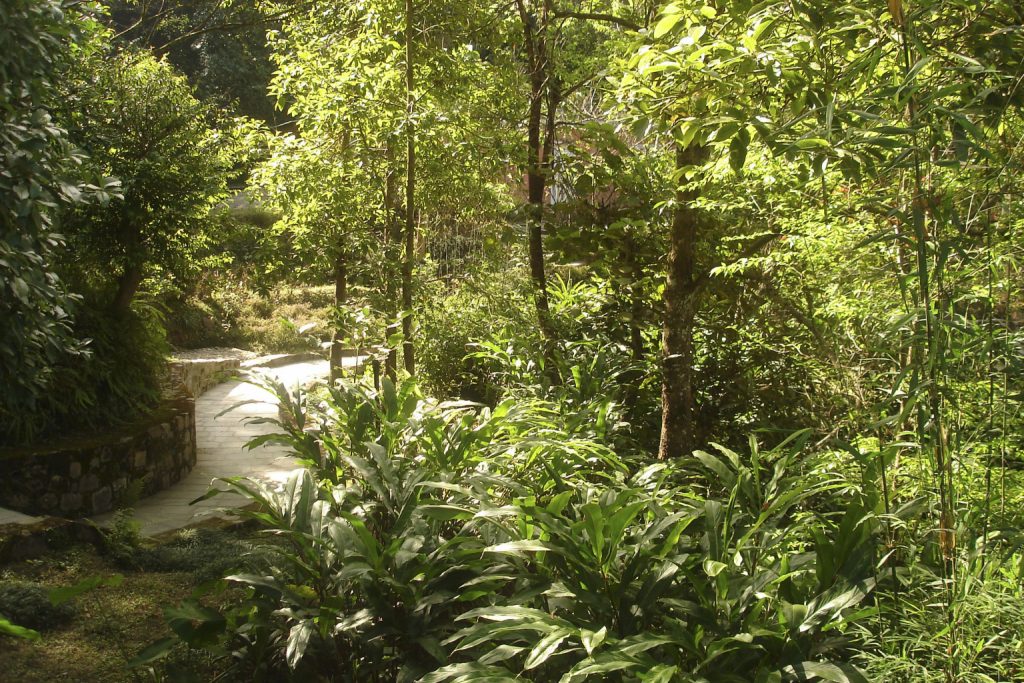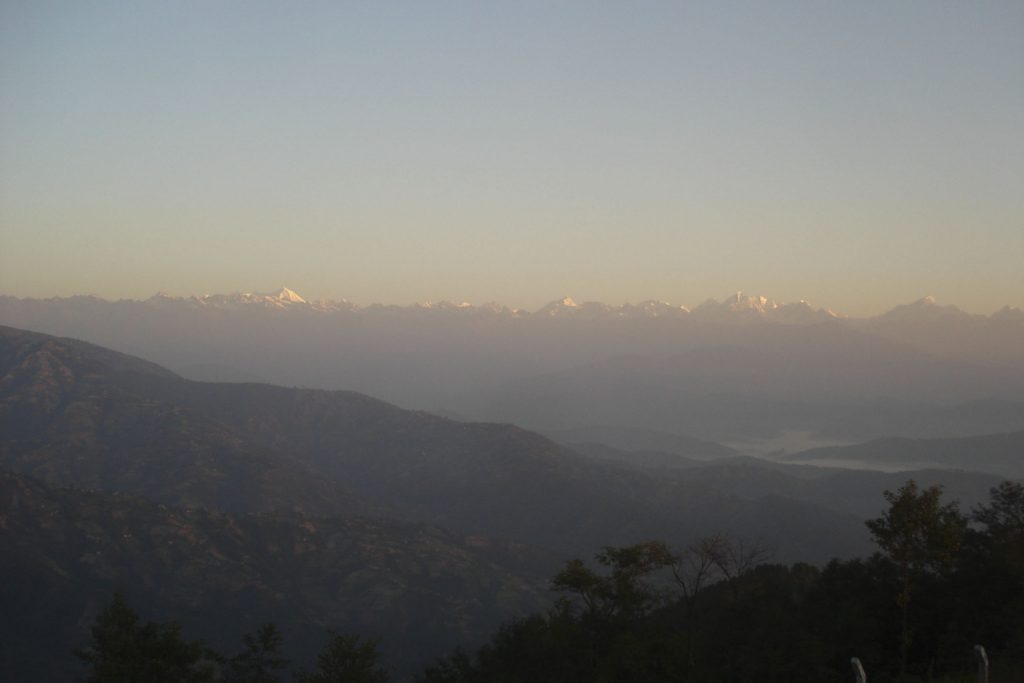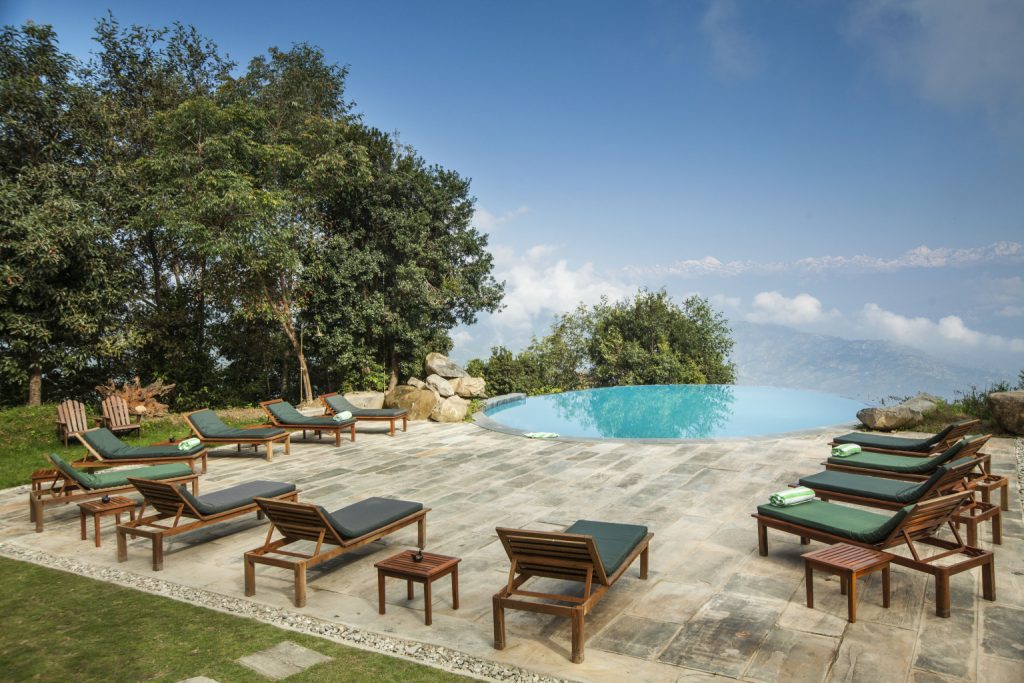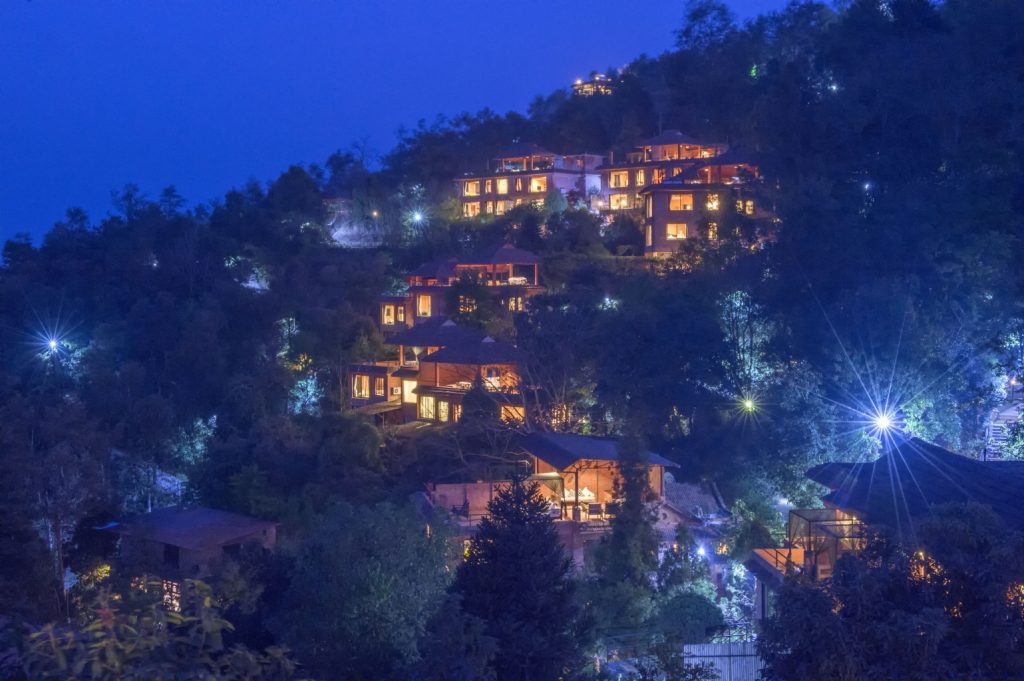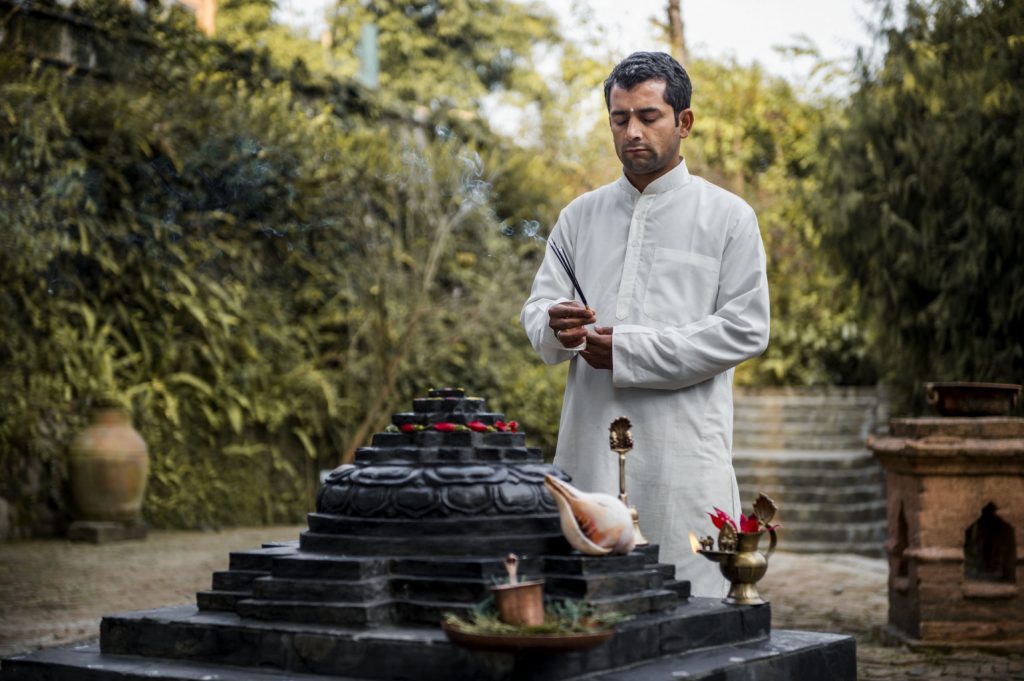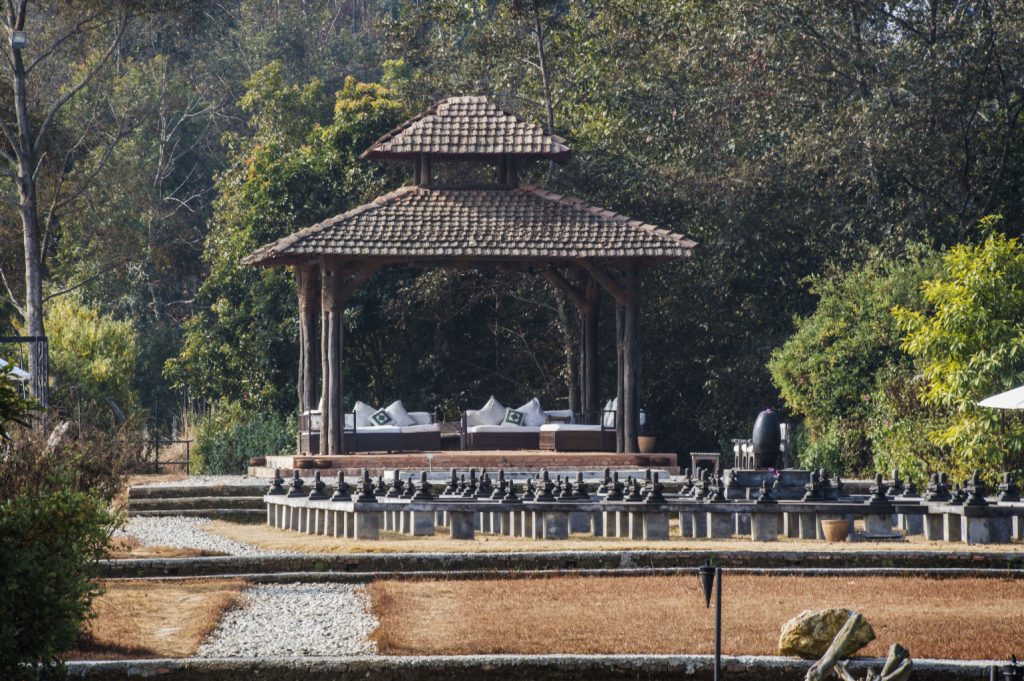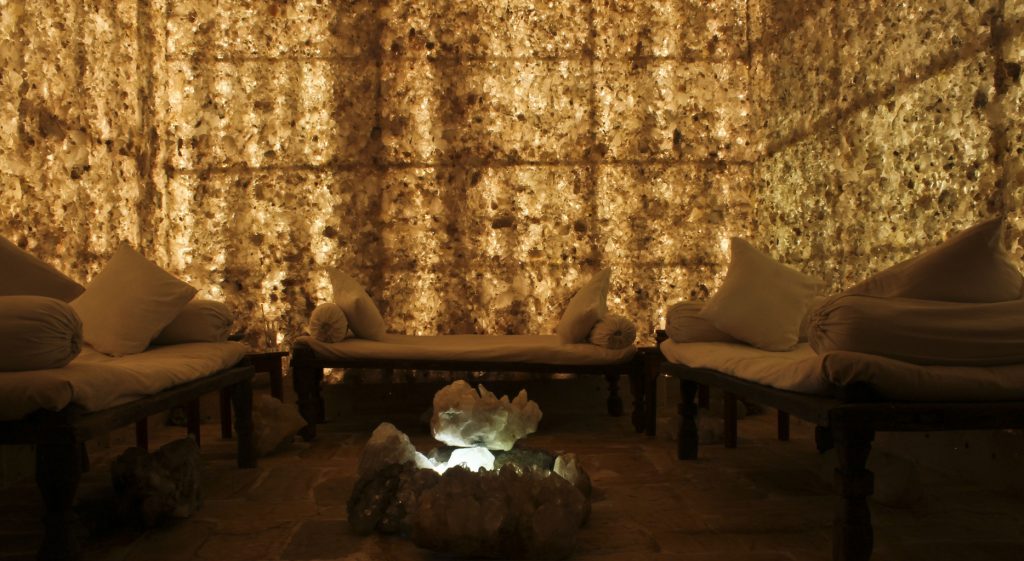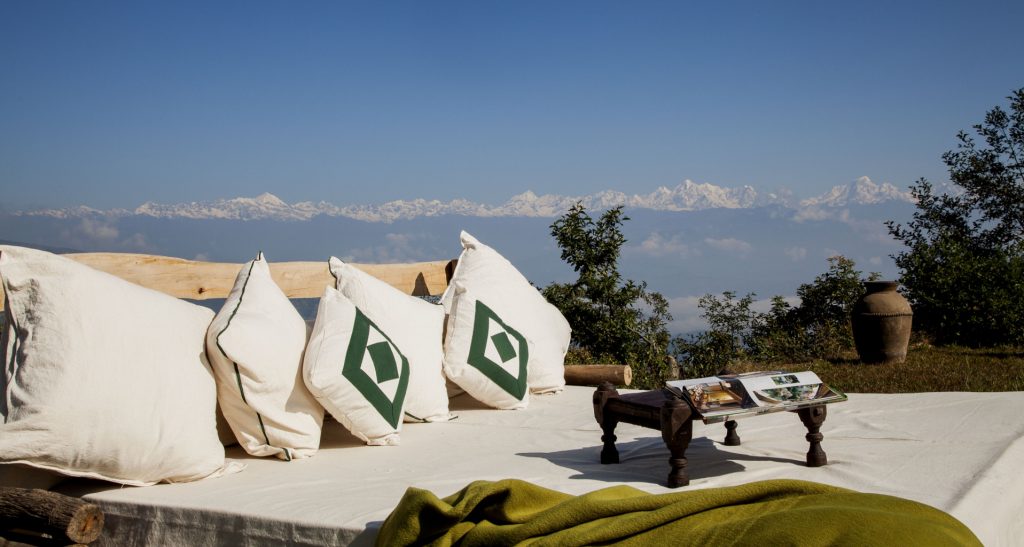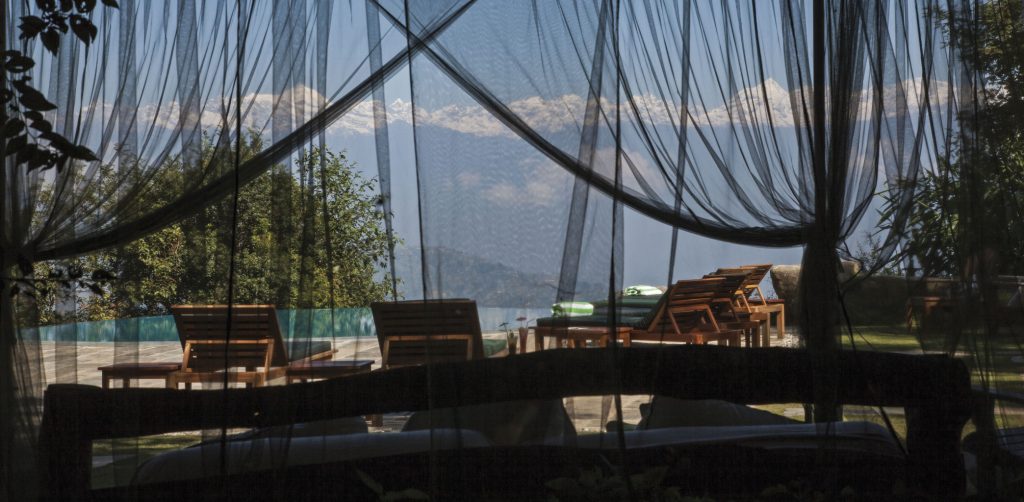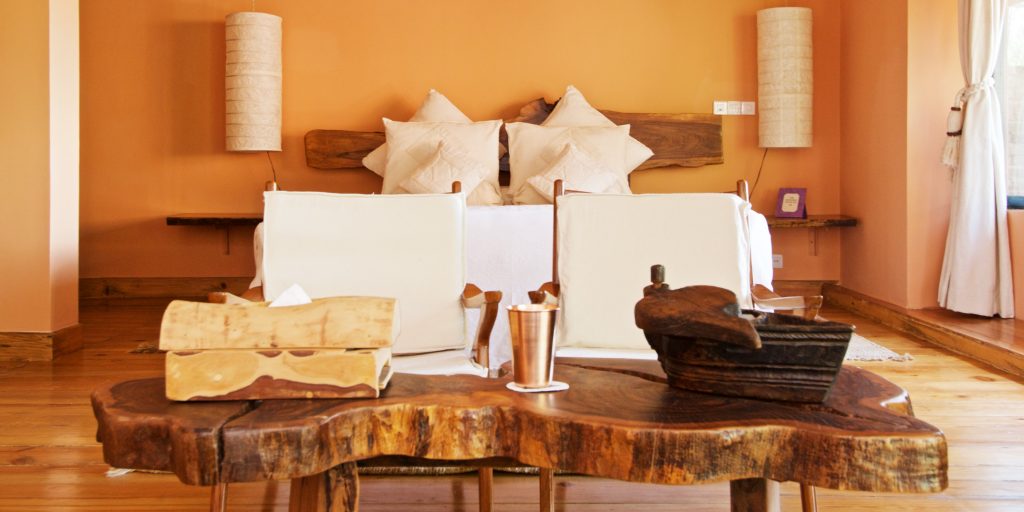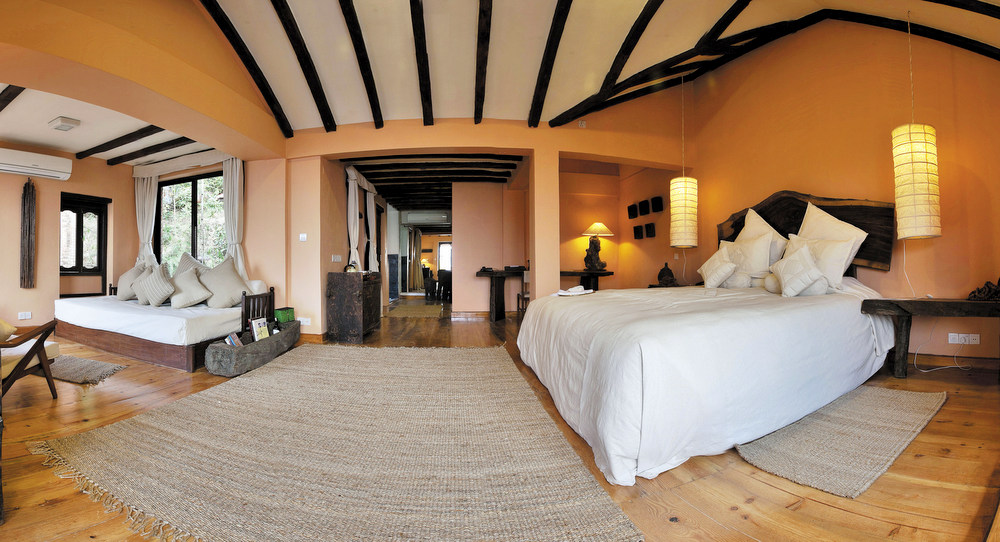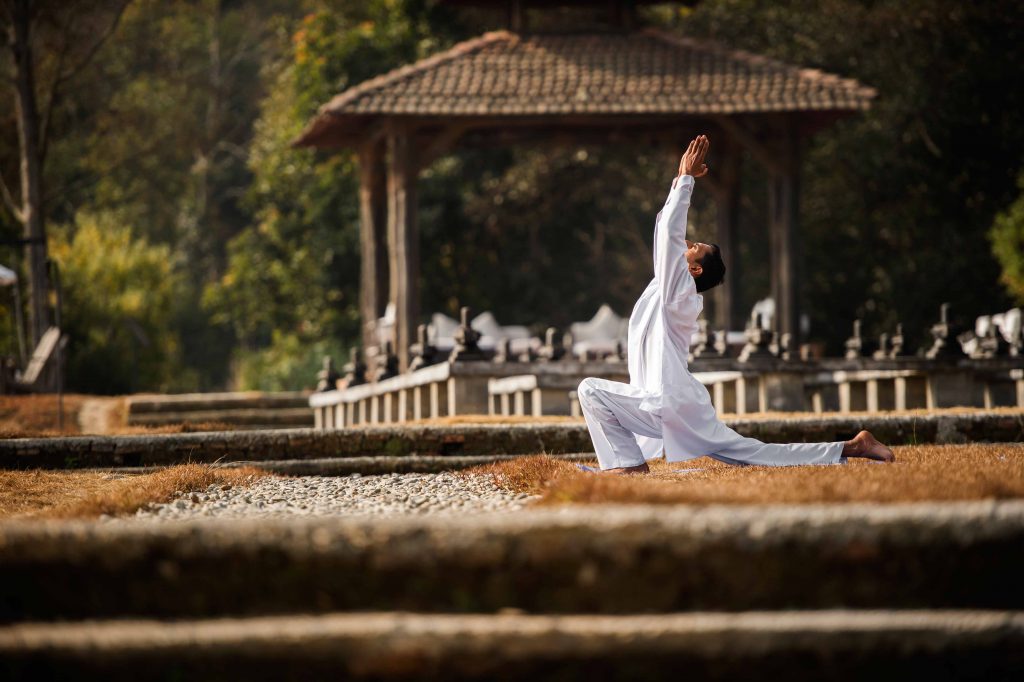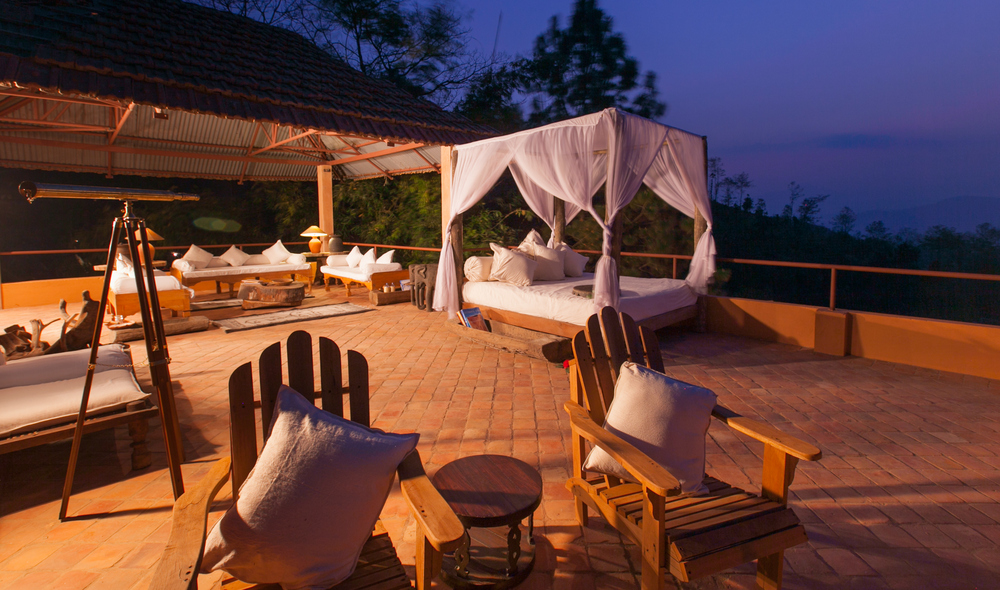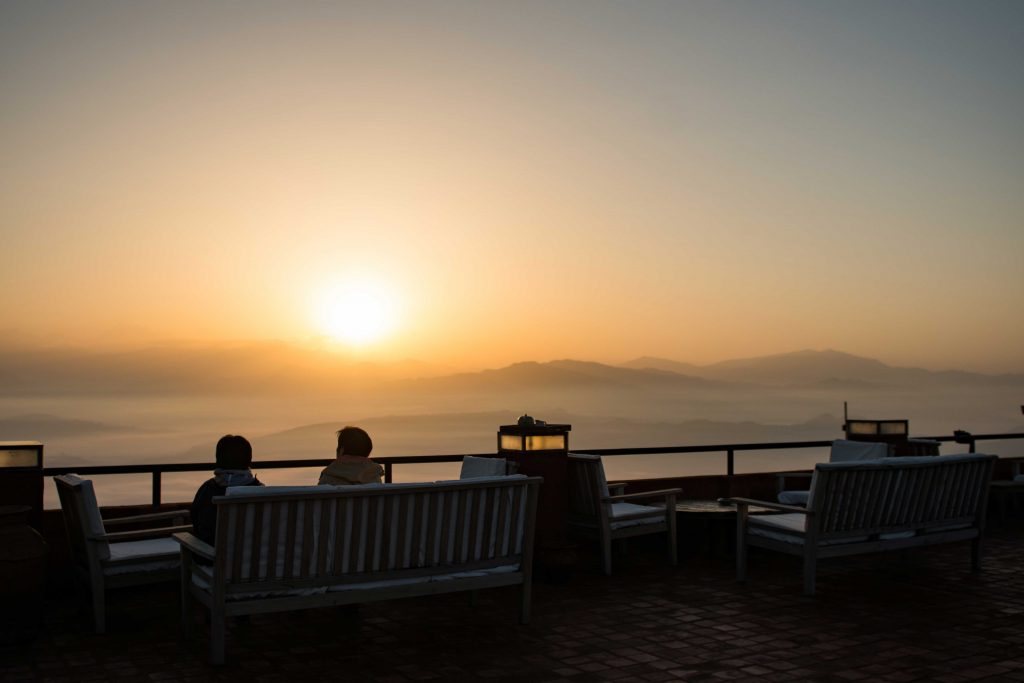 A Homage to the natural Heritage of the Himalaya
The Dwarika's Group of Hotels and Resorts is Nepal's premier hospitality group, dedicated to providing a unique brand of Nepali hospitality that supports and promotes Nepal's rich and diverse heritage.
The Dwarika's Resort Dhulikhel is a holistic experience reflecting Nepal's ancient philosophy of respect for nature and one's self. Set over 20 acres, the grounds offer panaromic views of the Himalayas and the surrounding valleys. The property is designed in the spirit of a traditional Nepali village, with trails, glades, and terraced farms interspersed within the ecology of verdant woodland.
This is a place to explore and live with nature. The Pancha Kosha Himalayan Spa, an integral part of the resort, draws on Himalayan herbs and unique treatments to achieve complete relaxation and rejuvenation.
The resort incorporates a number of ecologically responsible processes, including solar energy, greywater treatment, recycling of waste, and organic agriculture.
A serene natural setting and rural heritage come together at The Dwarika's Resort. The forest that surrounds the resort is a natural sanctuary for a rich diversity of plants, including rhododendron, chrysanthemums, and orchids. A riveting destination for butterfly watching, a stay at the resort is a chance to discover the region's indigenous flora and fauna. The natural abundance within and around the property creates an atmosphere of peace and harmony.
The area presents numerous opportunities for hiking and exploring the beauty of the Himalayan foothills. Guests can enjoy other inspiring activities such as pottery, traditional block printing, planting, farming, and cookery.
Each suite offers private indoor and outdoor living and sleeping spaces with spectacular views of the Himalayas, bringing you closer to nature and immersing you in its tranquility. The resort's attention to detail and emphasis on wellbeing combined with the warmth of Nepali hospitality gives an unparalleled guest experience. Blending modern amenities with local materials and craftsmanship, each space is inspired by nature.
Nature's Flavours Restaurant and the Poolside Restaurant offer a range of delicious treats from across the Himalayan range and beyond. At Mako's Zen, exquisite Japanese cuisine is prepared according to Buddhist principles. Every meal at the resort is thoughtfully created using fresh, seasonal, and local produce from the Dwarika's own farms or sourced from other local farmers. Each culinary experience celebrates nature's abundance.