Having stopover in myriad places in Indonesia is what makes this country a wonderful place to visit. The beauty of scenic natural landscapes blended with the various unique cultures of its people. Enjoy the untouched beaches, mountains, lakes, and many more pleasing destinations as well as the magnificent city skylines throughout the country. And when you decide to see them all, a visit won't be enough to embrace the wonders of Indonesia.
our LXRY! hotel selection
We have some criteria before we can call a hotel a LXRY! Selection Hotel. We want to be surprised, we need luxury and hospitality at a high level, we love the quality of food and the rooms, we think the location is super important, and….we want to memorize the hotel for a lifetime! So you will not find basic chain hotels that look similar in all countries but truly found local gems that are different and memorable.
Indonesia - Bali - South Kuta
BEACHFRONT BALINESE VILLAGE ROOTED IN HERITAGE
Showcasing Bali at its authentic best, Four Seasons Resort Bali at Jimbaran Bay immerses guests in the sights and sounds, architecture and art, traditions, and innovations of Indonesia's most magical island.
Comprising seven living 'villages', the iconic resort has completed a major renovation of all 147 pool villas – including the all-new Royal, Imperial, and Premier Ocean Villas.
The contemporary Balinese-inspired accommodations cascade down 14 hectares of the hilly headland and tropical water gardens adorned with hundreds of statues and shrines.  
Embark on a culinary journey at the onsite Cooking Academy, and a curative journey at The Healing Village Spa. Learn to surf with expert Tropicsurf coaches in the gentle bay. Or soak up the chilled-chic vibe – and Southeast Asia's best cocktails – from a poolside beachfront daybed at Sundara.
Outside the resort, trek to the summit of Mount Batur, tour the local fish markets, marvel at the world-renowned Uluwatu Temple dancers, or visit an abundance of villages and galleries – not to mention the famous Seminyak's nightlife.
Peace and privacy beside Bali's best beach
Hemmed by jungle and lulled by the lap of the Indian Ocean, the hotel is rich in the island spirit.
Arriving at Jimbaran Puri is like discovering a secret garden. Our cottages and villas incorporate local materials like bamboo, teak, and alang-alang thatching. Set right on the beach, our infinity pool is made from Javanese stone that shimmers emerald in the sunlight. Real beauty, genuine kindness, and deep peace abound.
Each beachside retreat features traditionally vaulted ceilings that lend a light, airy ambiance. Double doors open onto your own discreet terrace, enabling an even deeper connection to the surrounding jungle.
For families or groups, the two-floor Cottages or Deluxe Pool Villas present the ultimate spacious, tropical hideaway.
From the sumptuous hardwood accents of the luxury cottages to the gentle lap of waves on our golden beach, every detail will take your breath away.
Dine with the stars overhead and sand underfoot in Indonesian-fusion restaurant Nelayan. Relax at Tunjung over a candlelit feast or laidback tropical breakfast. Whatever you desire, Jimbaran Puri whets the appetite.
Let the sound of the waves lull you. Feel the ocean breeze caress your skin. Surrender body and mind to a unique Indonesian spa experience that brings the island's healing spirit to life.
Indonesia - Bali - South Kuta
ONCE IN A LIFETIME
Serene surroundings, legendary service, and top Balinese hospitality – a stay and Once in a Lifetime Experiences at Hanging Gardens of Bali promises to create special memories that you will never forget.
Ultimate Romantic Escape
Experience love and luxury filled with untouched jungle ambiance with your lover.
Feel the mystical yet healing ambiance within the Hanging Gardens of Bali that is perched on the edge of the stunning valley and enveloped by lush tropical greenery of Ubud forest.
THE HIDDEN PALACE BY HANGING GARDENS OF BALI
The Hidden Palace is a 2,000 sqm Luxury villa hideaway set in a jungle paradise that was originally created by the owners of Hanging Gardens of Bali as a private residence. It is completely submerged within the jungle forest, in a location that is hidden and has to be seen to be believed.
DINNER AT THE WORLD'S BEST SWIMMING POOL
An evening under the night skies of Bali is the perfect way to relax and fall in love again.
The experience takes place on a private water Bale, floating on top of the pool, decorated with beautifully colored drapes, the scene is set for a mesmerizing and delicious evening under the stars.
You are surrounded by frangipani candles with inspiring views of the local ancient holy temple, whilst listening to the smooth, rhythmic jungle sounds. Bespoke and magical moments!
A balance of tranquillity and adventure. Let the everyday
fade away…
Nestled in the heart of lush green forests, this unique tented camp sits in harmony with the surrounding nature. Inspired by the early European settlers from the 1800s, architect Bill Bensley designed Capella Ubud, Bali as a tribute to their spirit of adventure.
Inspired by the early European settlers from the 1800s, celebrated architect Bill Bensley conceptualized Capella Ubud, Bali as a tribute to their spirit of adventure. Set within a
dramatic terraced landscape and nestled between lush rainforest, rice paddy fields, and the sacred Wos River, in an authentic Balinese artist village called Keliki, this refined tented camp
is a hidden sanctuary from afar that truly captures the imagination of those who aspire to a unique experience, that allows them to enjoy the essence of Ubud's untouched natural
surroundings in personalized and stylish comfort.
The camp is adorned with handpicked valuable antique artifacts, books, paintings, drawings
and furniture, some of which are from the owner's treasured private collection, and pays homage to the local craftmanship and rich cultural heritage of Indonesia.
All 22 one-bedroom tents and the 1 two-bedroom tented lodge is individually
styled with a wink back to the early 1800s, balanced by modern conveniences and
feature a private pool and large outdoor decks.
Indonesia - Seminyak- Bali
A BEACHFRONT TROPICAL ESCAPE
Nestled amid tropical gardens and offering sweeping views of the Indian Ocean, Anantara Seminyak Bali Resort is reopening its doors following an extensive refurbishment. Relax in designer beachfront style. 59 spacious suites offer Balinese-inspired luxury. Contemporary dining celebrates the flavours of the region. Refresh in the shoreline infinity pool. Lounge on your private balcony, drinking in the Indian Ocean view. Surrender to spa pampering of precious spices and royal rituals.

Immerse in Bali's colorful contrasts. Soak up Seminyak's chic boutique and trendy nightlife scene. Inland, find a spiritual heartland. Meander through charming villages and terraced rice paddies. Explore exquisite artistry, dance, and crafts. Escape to secluded coastal cliffs.
Each suite is a sanctuary of space, light, and high-tech comforts. Lounge indoors or out on your private balcony complete with Jacuzzi. 
Closer to the heart and soul of Bali
Submit to Bali's embrace at Four Seasons Resort Sayan: a hillside haven bathed in beauty and purity.
Arrive via a dramatic treetop bridge to a gravity-defying rooftop lotus pond, beneath which the sacred Ayung valley spreads its tropical arms. Descend through a valley of towering palms, tiered rice paddies, and enchanting gardens that cocoon 60 suites and villas.
Choose from secluded treetop accommodations or riverside sanctuaries – all featuring traditional ikat fabrics, antique furnishings, and Indonesian artifacts.
Gravitate inwards at The Sacred River Spa with Chakra Ceremonies and river stone massages. Reconnect to your life force with yoga and meditation at the lotus petal Dharma Shanti Bale, and be rocked to sleep during a Sacred Nap by the Resident Wellness Mentor and former Buddhist nun. Experience energy rebalancing by a traditional healer and savor the simplicity of rice planting with local farmers.
Less than ten minutes from the boutiques, ateliers, and eateries of boho-chic Ubud, Four Seasons Sayan offers both seclusion and convenient access to explore Bali's cultural heartland. Learn about local cuisine at Sokasi riverside cooking school, trek inland, or raft down Bali's longest river, or cycle to a secret water temple. Return to the resort to dine on forgotten Balinese recipes with the 7-course Chef's Table or revel in the romance of a stargazing dinner high above the treetops.
Whether you choose to venture out and explore, or retreat and simply 'be', prepare to fall back in love with life and living.
Inimitable Legend of Hospitality –
Bali's only fully integrated resort
Award-winning AYANA Resort and Spa, BALI is a world–class destination resort located on 90 hectares of cliff-top land perched above Jimbaran Bay, just 10 kilometers from Bali airport.
AYANA's majestic sunsets and ocean-front views are complemented by a white-sand beach and shared facilities as Bali's only integrated resort with RIMBA Jimbaran BALI. With full access to all dining and recreation at both AYANA and RIMBA and a complimentary resort shuttle, guests enjoy the most extensive on-site facilities of any resort in Bali.
There are 19 restaurants and bars including the iconic Rock Bar; exclusive private beach and beach club; 12 swimming pools; world-class spa with Hydrotherapy Seawater Pool and Spa on the Rocks treatment villas; golf-putting and fitness center; and complimentary WiFi.
For 24 years AYANA Hotels has been recognized as an Indonesian hospitality leader, committed to ensuring the highest hygiene standards for our guests and team members throughout all facilities and aspects of service. 
Kubu Beach
---
AYANA's private white sand beach is the perfect place to unwind, away from day-to-day crowds.
Accessible to in-house guests only, Kubu Beach at AYANA is one of Bali's last remaining hidden beach coves, reachable via staircase or scenic inclinator ride over Jimbaran's aquamarine waters and dramatic limestone cliffs. Guests can freely play in the sand or relax at Kubu Beach Club with its rustic Kuta 1960s beach vibe style.
Exclusively for in-house guests, this world-famous and most exclusive bar offers 360 degrees of sheer glamour, on the rocks. Situated on natural rocks, 45 feet above the Indian Ocean at the base of AYANA's towering cliffs, this innovative open-air bar is Bali's chicest sunset destination.
Indonesia - Bali - Seminyak
In the heart of Petitenget lies an oasis amidst the hustle and bustle of busy Seminyak. An uber-chic villa complex that embodies the boutique hotel experience
Considered one of the top hotel Villas in Bali; a high–end hideaway that oozes cool. Attentive staff, personalized service, lavish surroundings, a warm welcome awaits you in this luxury escape.
Luxury meets convenience at the only place in Seminyak where you will find 4 and 5 bedrooms interconnected villas, to book separately or together if traveling with family or friends. The stunning architecture inside and out, decorated with a designer eye that artfully blends modern style with airy simplicity, adding just the right creative touches. Each villa was built with the utmost comfort in mind, as the seamless floor plans and ample closet spaces keep you in a harmonious flow, and make for a beautiful and relaxing atmosphere.
Whether you are occupying 4 bedrooms, 6 bedrooms, 8 bedrooms, or all 13 bedrooms of the interconnected villas in Seminyak, you will feel at home with all the modern amenities you will ever need. Spacious loft-style living combined with tempered glass walls and nearly twenty-foot high ceilings invites in the lush Bali atmosphere and light while allowing you to view the calming deep blue waters of your private plunge pool. Each villa has a fully equipped kitchen with modern appliances, sleek cabinetry, and an extensive minibar list. Entertain with ease, whether indoors enjoying the one-touch air conditioning in the spacious dining and living rooms, or outside lounging in the fresh tropical air. Your media center includes a 50 inch LCD television with sixty channels, an iPod dock with Bluetooth speaker, a DVD player, state of an art sound system, and a cordless phone for local calls.
No detail is overlooked in the master suites of the 4 and 5 bedroom villas in Seminyak, your king-size bed is even ready for your nighttime reading with attached reading lamps. Effortless chic abounds as the master bathrooms are equipped with spacious rain showers and tubs, each bringing in the elements of outside living. Abundant with sights of tropical greens and natural light, this will become your newfound oasis. Slip into your plush robe and take a nap if you like, darkening the loft with one button on the remote control bringing down the shade. The second bedroom includes two twin beds that can be combined into one if necessary and a cushioned nook at the window for lounging or playing.
You can tailor the booking for the 4 and luxury 5 bedroom villas in Seminyak to specify your family or friend's needs, keeping it as private or connected, as you like. The perfect space for hosting private events and dinner parties. ideal for family reunions and a getaway amongst friends. Their attentive and well-experienced staff will take great care to ensure your stay exceeds everyone's expectations, and while you may not want to leave, you can walk to all the hotspots this upscale area has to offer. Whether you want world-renowned chefs, stylish shops, a casual cafe, or an uber-chic and trendy beach club, look no further than Hu'u villas to start your ultimate Bali experience.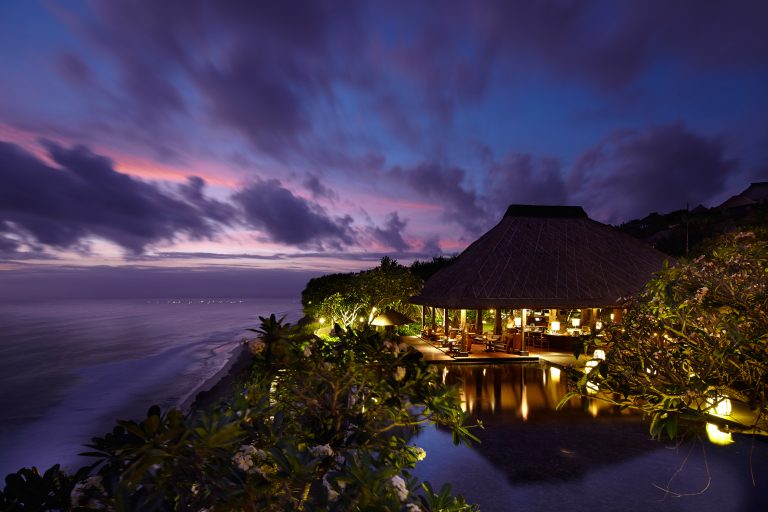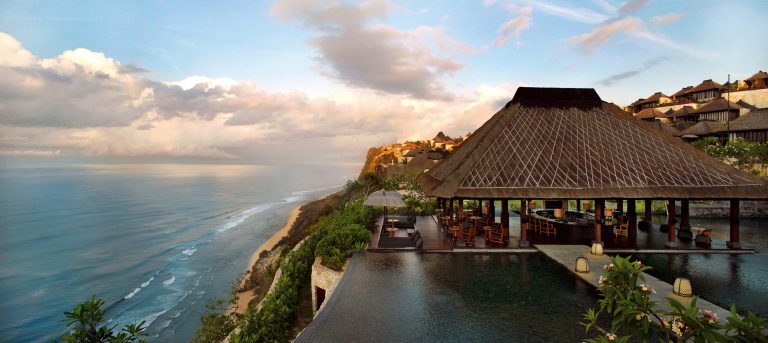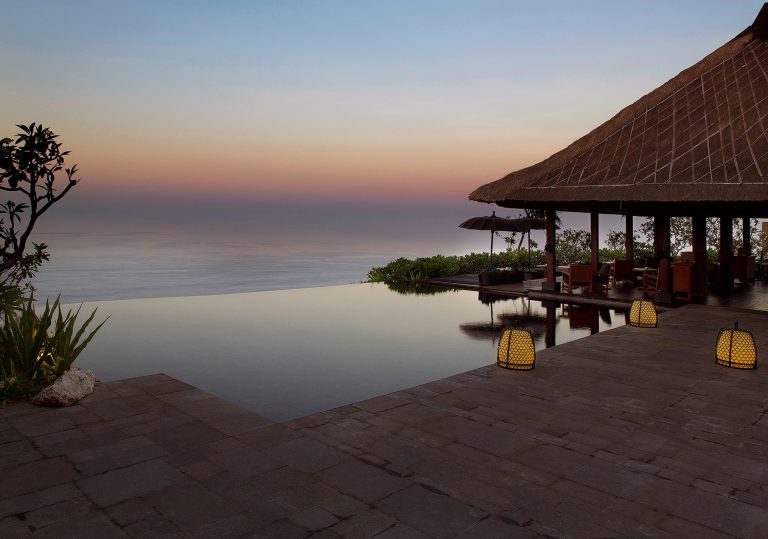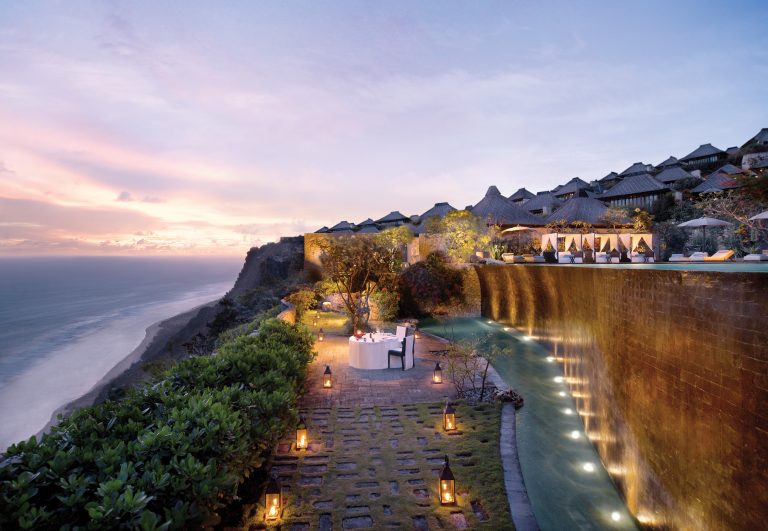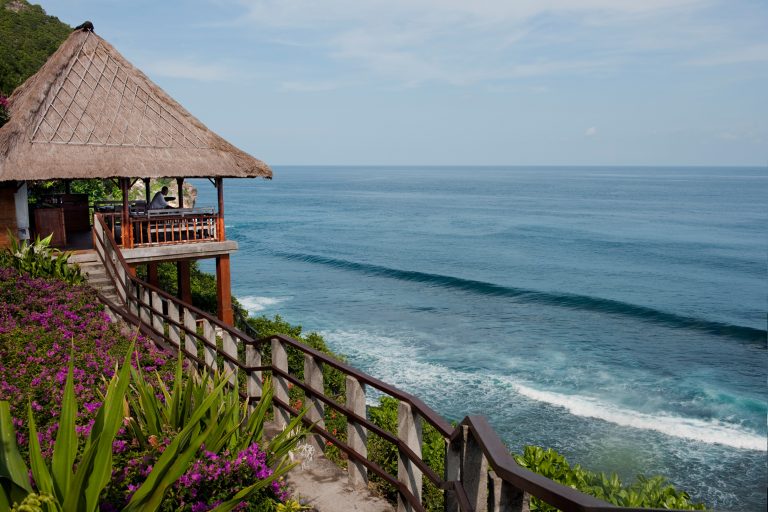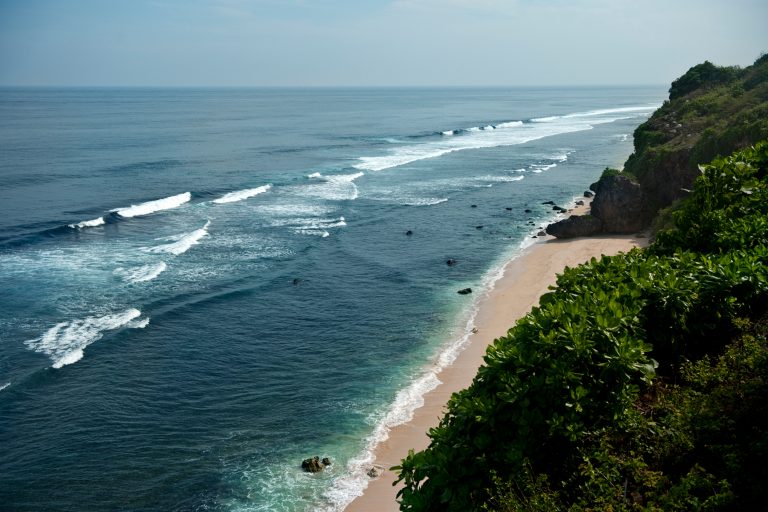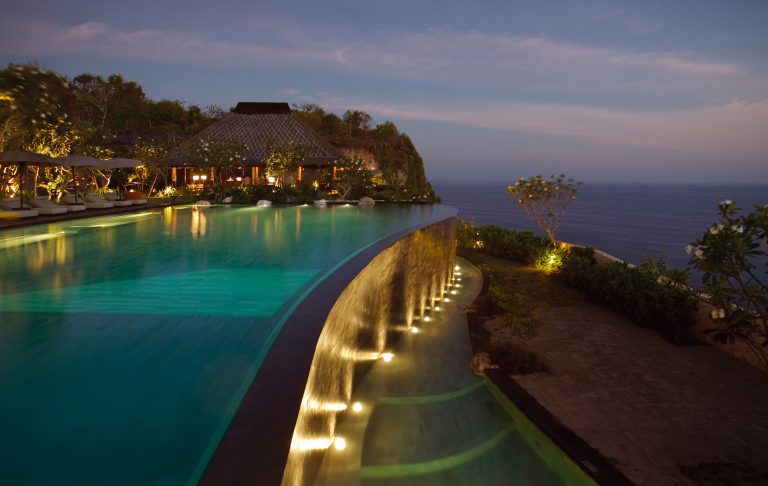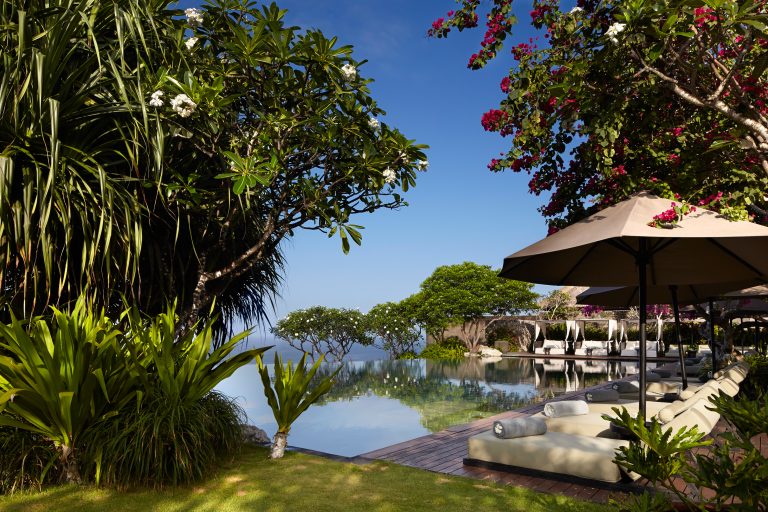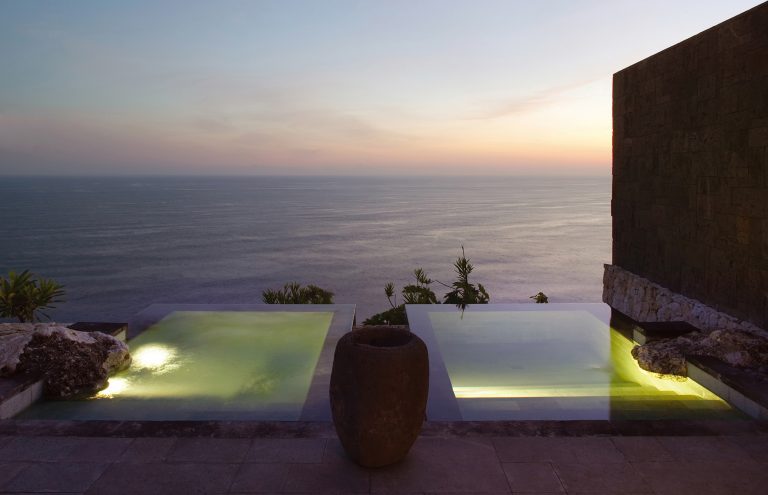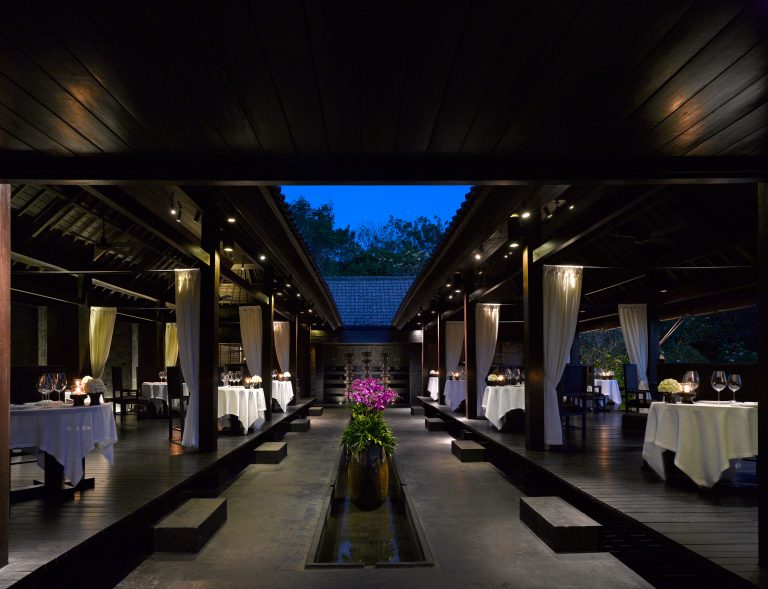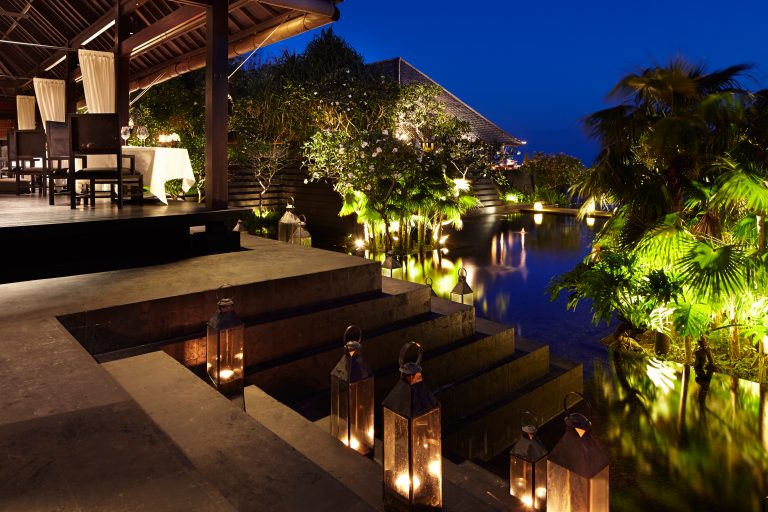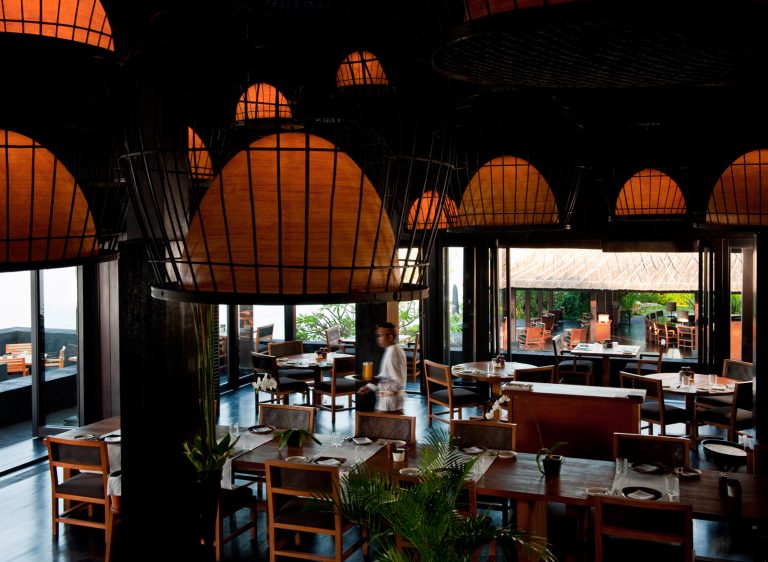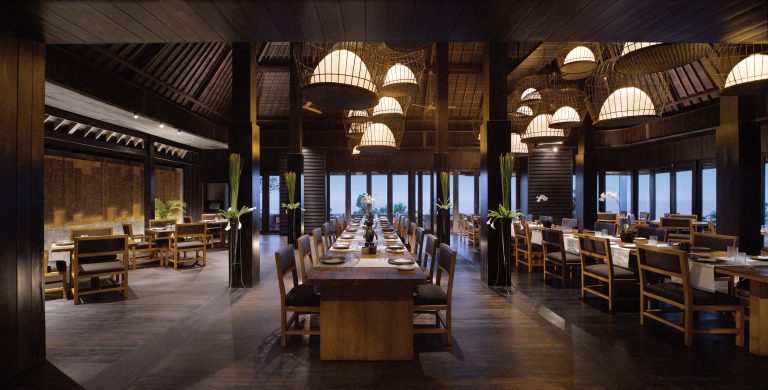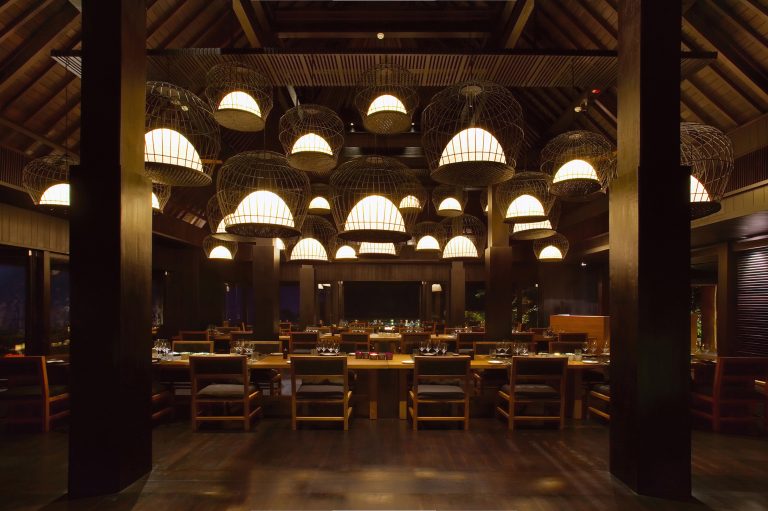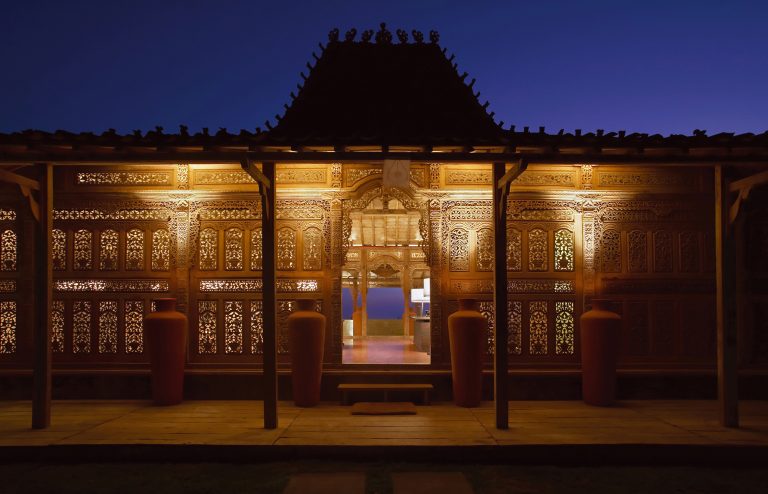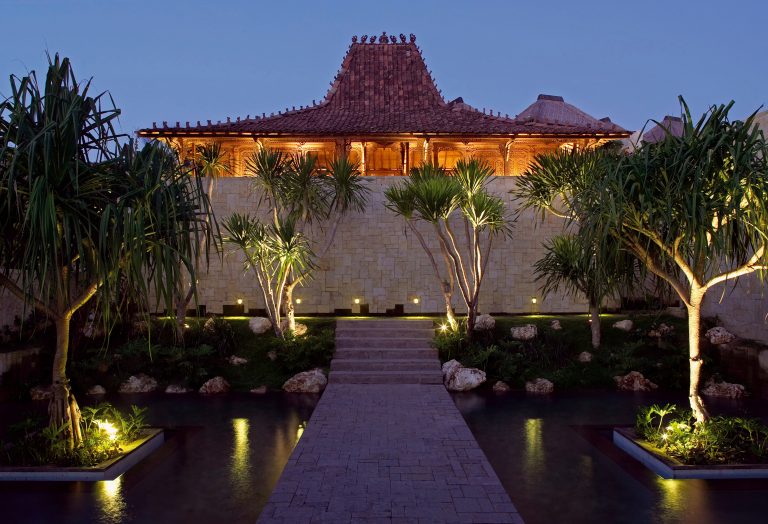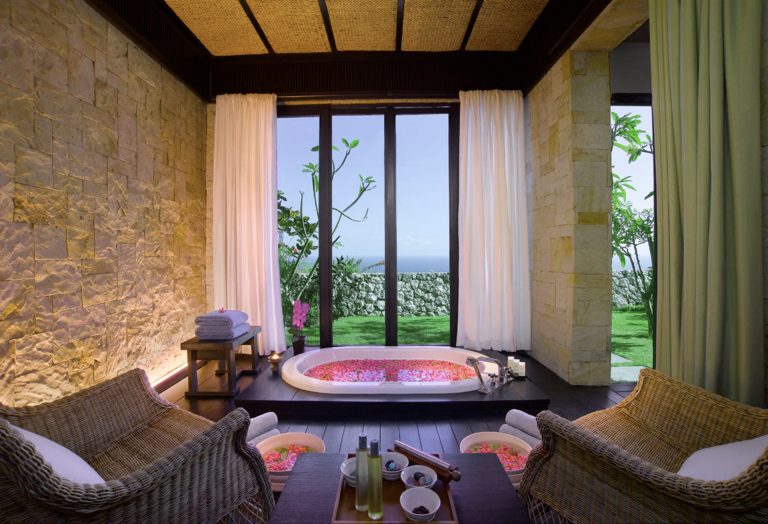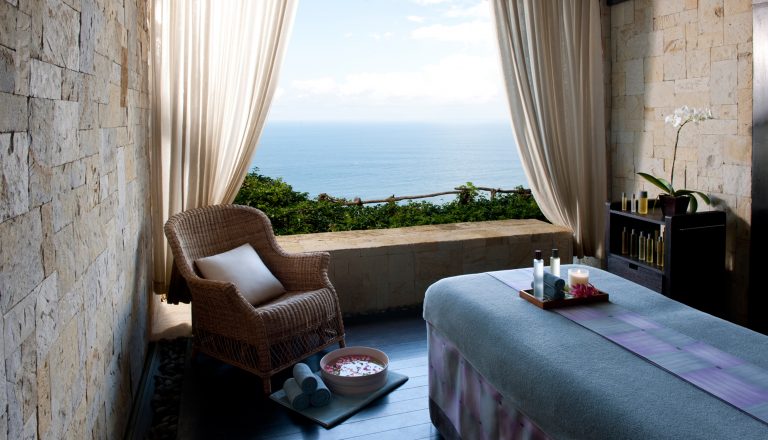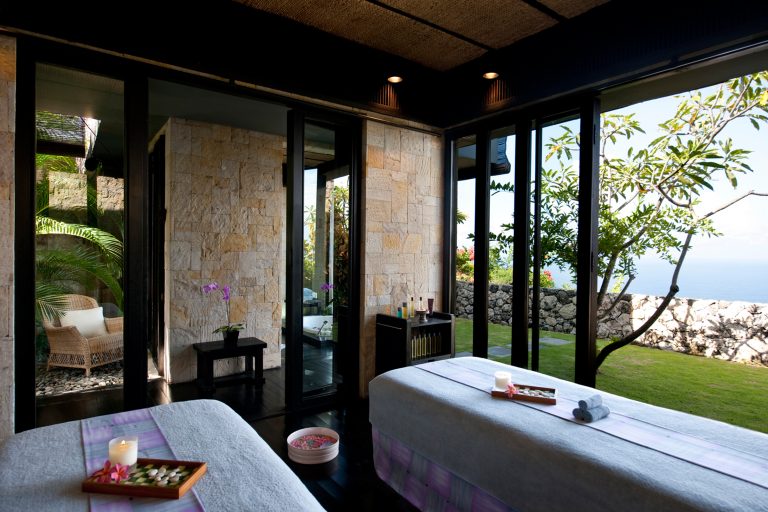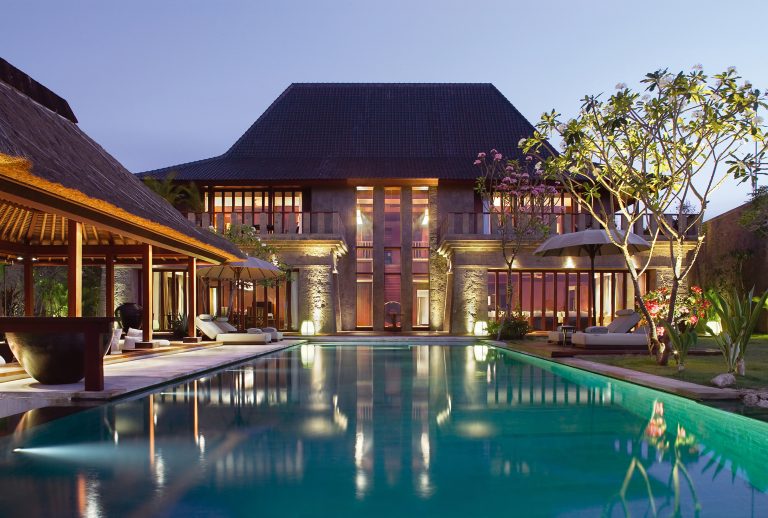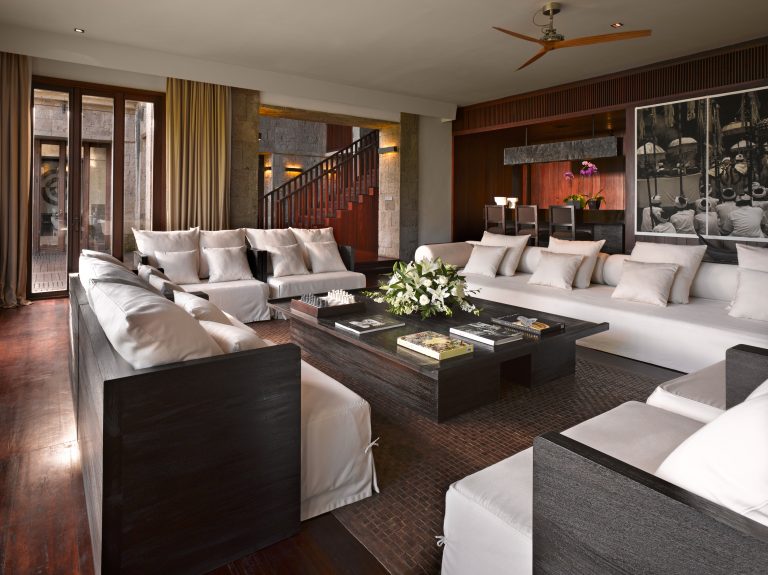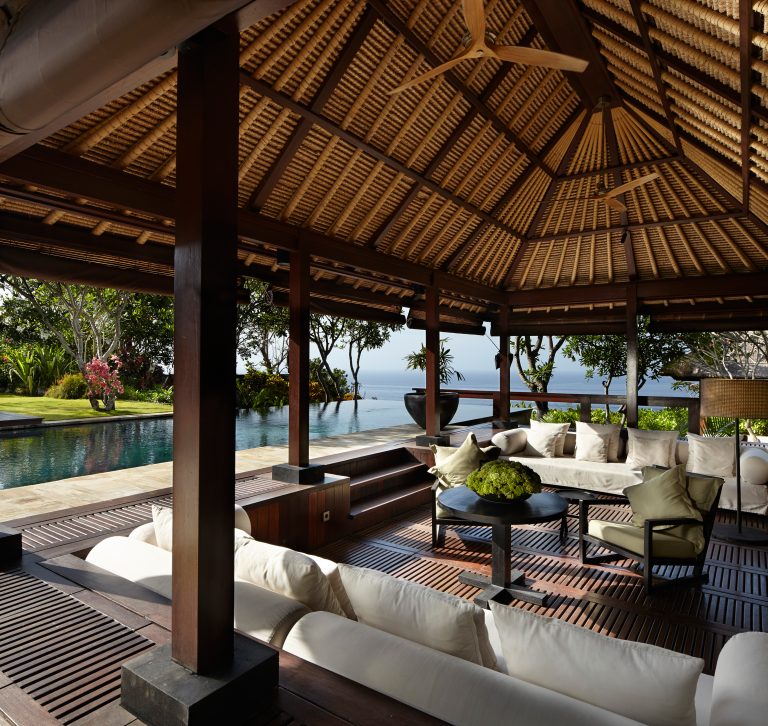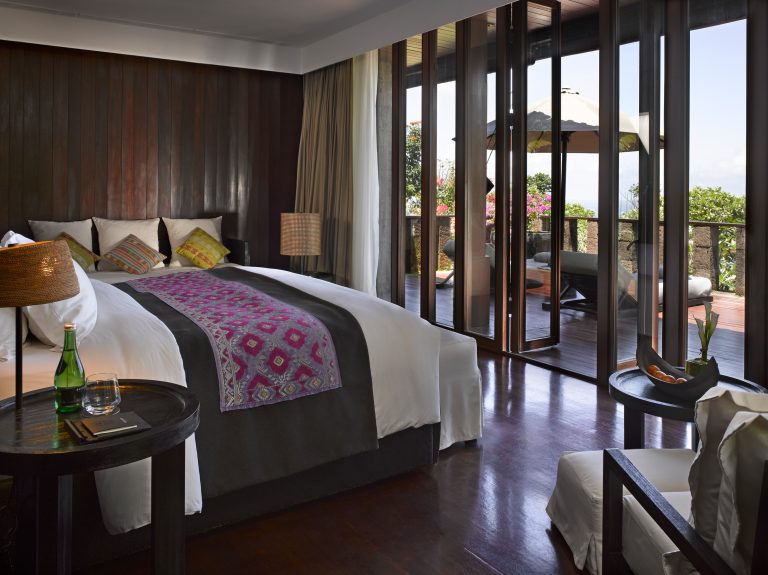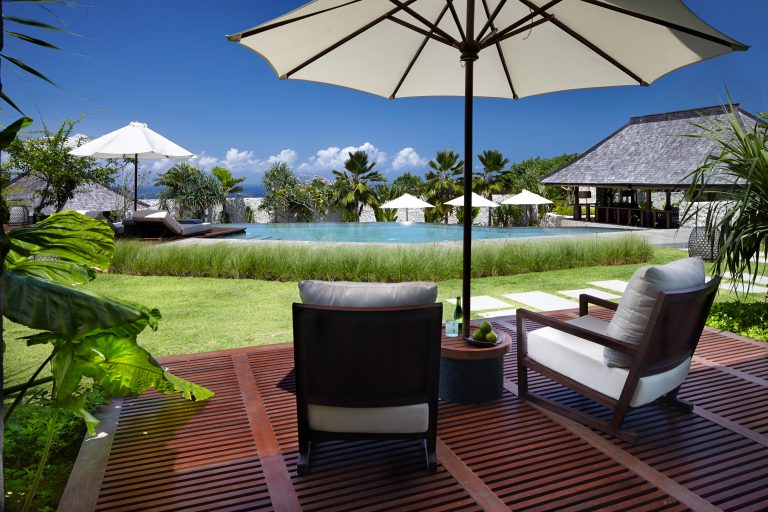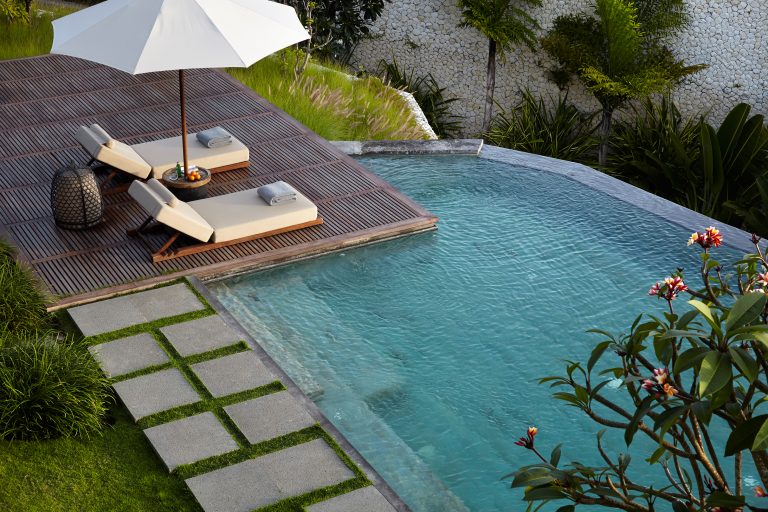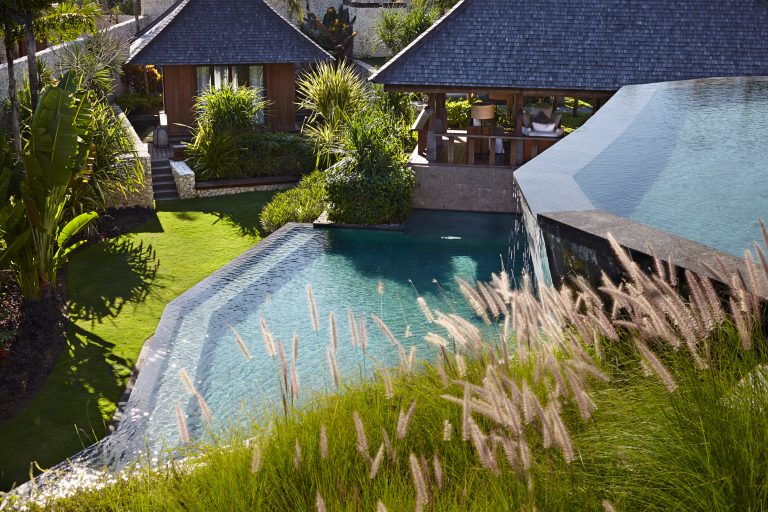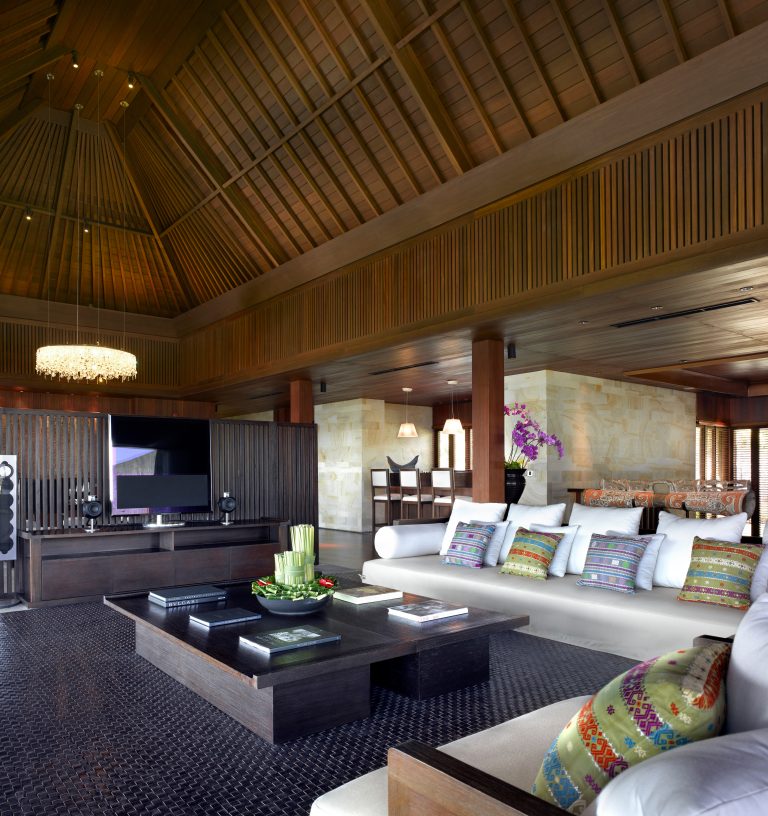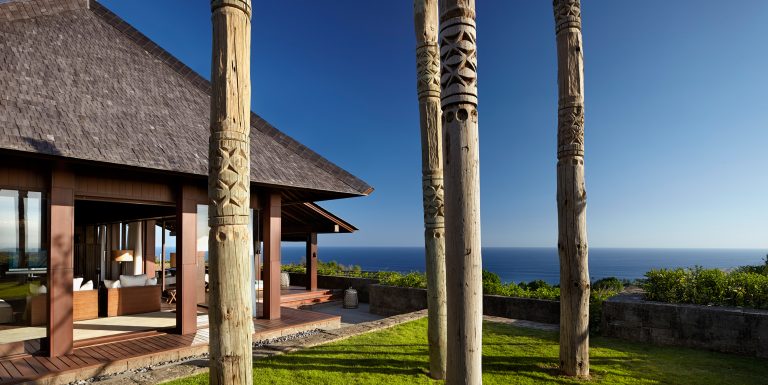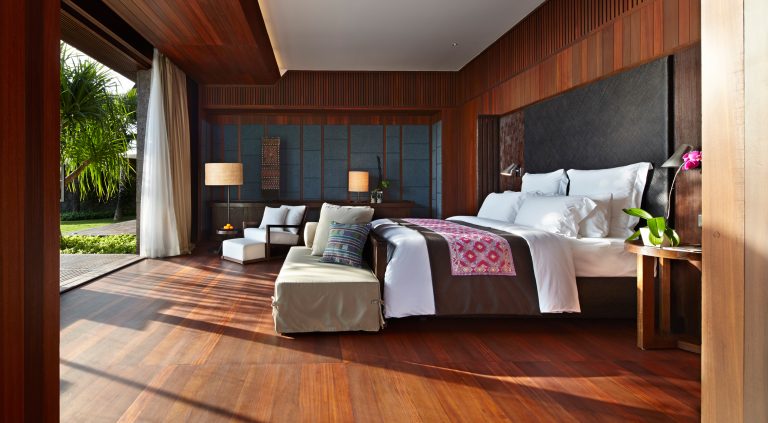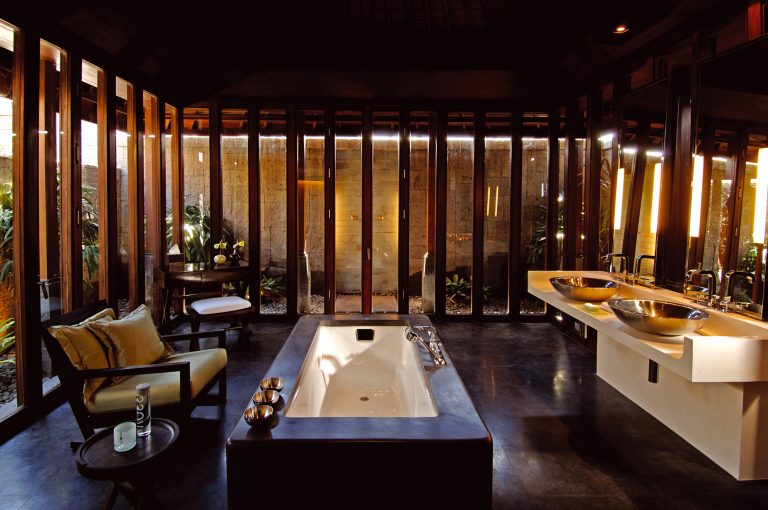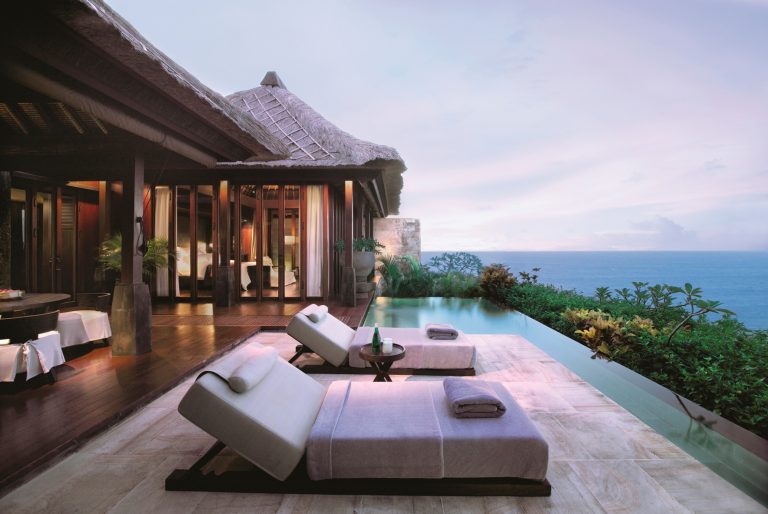 one of the most exclusive destinations in the world
The Bvlgari Resort Bali is located in one of the most exclusive destinations in the world, a veritable emblem of the tropical exoticism of the Orient, combining the breathtaking beauty of unspoiled nature of Bali beach resorts with a sophisticated contemporary design born from the encounter between traditional Balinese forms and high Italian style. 
The quality of the services along with the views of the Indian Ocean offered by its magnificent position 150 meters over the sea are the perfect introduction to the second luxury hotels from Bvlgari Hotels & Resorts.
A full range of excellent services makes for a comfortable stay while also offering a number of activities for exploring the island and its environs. Day excursions to the nearby islands, helicopter flights over the volcano, holistic activities, visits to the local markets with a personal shopper: all coordinated to run smoothly by the Leisure Concierge, who takes care of each guest's activities down to the smallest request.
An Artistic and Luxurious Resort in Ubud
Formerly The Chedi Club Tanah Gajah, Ubud
Hidden among the lush undulating hills of Bali's culture-rich highlands, Tanah Gajah, a Resort by Hadiprana (former The Chedi Club Tanah Gajah, Ubud) sits among thriving rice fields as far as the eye can see. Just outside the artists' village of Ubud, the former estate of Hendra Hadiprana – one of Indonesia's most respected art collectors – has been transformed into an intimate luxury resort with twenty individual villas, each featuring unique and original Balinese artworks from his collection.
The luxurious, yet rustic, five-hectare hotel in Ubud offers an authentic backdrop to one of Bali's most dramatic performances, the Kecak dance, performed at the resort's very own amphitheater. Those seeking serenity and rejuvenation will find both in abundance at The Spa-nestled at the edge of the seemingly endless paddy fields.
Experience breathtaking sunrises over the captivating Mount Agung – Bali's highest and holiest mountain – and enjoy a leisurely stroll by the estate's lotus pond, home to a family of white Dutch and black Australian swans.
"THIS BOUTIQUE RESORTS ARE IDEAL FOR PEOPLE WHO WANT TO MEET WITH
NATURE WITHOUT EXCLUDING THE FIRST-CLASS COMFORT."
Located in the stunning Uluwatu our intimate places are one of the secret spots in Bali.
The Resorts are divided into two short distance locations, The Gravity Boutique Hotel and The Gravity Suites, which is located only 200 meters from the entrance of the main Boutique Hotel. In both Resorts you can enjoy a wonderful and stunning views from the pools, whilst you breed the trendy environment and services that is provided to you.
Gravity Resorts are located just a 3 to 5 minutes drive to one of the TOP beaches and Surf Spots in Bali; Padang Padang, Uluwatu,
Green Bowl, Bingin and Impossibles.
Guests may choose from a variety of accommodations to suit everyone's taste. 
These cozy Indonesian decorated bungalows and private suites are specially designed to maximize your comfort and to connect with nature around you. Private balconies and stunning open-air toilets will make our guests relax in complete luxury.
most uniquely designed boutique hotel Ubud has seen
For over a century, since becoming a Dutch protectorate in 1900 at its own request, Ubud has been a center for traditional arts and culture. In the 1930s, when foreign artists were encouraged by the royal family to take up residence in the town, Ubud became a base for the likes of Walter Spies and Rudolph Bonnet, who were instrumental in promoting an understanding of Balinese art and cultural heritage worldwide. From the 1960s onwards, intrepid travelers began to arrive in earnest, drawn by its hive of creative energy. Since then, Ubud has developed into a world-class international destination while maintaining its integrity as the center of Balinese arts and culture. Stay at this luxurious Ubud villa resort and experience the very best this enchanting island has to offer.
Located high above the Ayung River, Alila Ubud hotel has been laid out as a Balinese hillside village complete with its own community center and pedestrian lanes.
The resort's rooms and villas stand above a ravine on stilts like treehouses and are set into the banks of the river valley. The world-renowned architectural firm Kerry Hill Architects has made use of traditional Balinese design, but transforming it into modern geometry in the exotic creation of our Ubud villa hotel. Smooth plaster walls and concrete meet thatched roofs; terrazzo tiles meet gravel or crushed rock; wood meets glass, making for one of the most uniquely designed boutique hotels Ubud has seen.
Discover a Luxury Jungle Experience ….
A dramatic hideaway nestled in the heart of rainforest Payangan – Ubud, Nandini Jungle Resort and Spa is a captivating destination resort that blends smoothly with its natural surroundings.
Situated on the mystical Ayung River, each villa enjoys the embrace of the lush rainforest and offers stunning views from the private balcony of the breathtaking Ayung gorge. Reconnect with nature, rekindle your spirit, and reignite your soul in this serene natural haven.
Set deep within a beautiful jungle, with stunning views across the valley, the Nandini Bali Jungle Resort and Spa offers a truly luxurious experience in a pure and natural environment.
From the moment you arrive at this luxury spa resort, you can immerse yourself in the beauty of this calm oasis, taking in the incredible sights and gentle sounds of the forest below and breathing in the fresh mountain air.
Suites & Villas
Modelled on a traditional Balinese village and simply constructed from natural materials, the Nandini Bali Jungle Resort and Spa effortlessly combines the luxury of a five star resort with the raw beauty of the forest below.
There are 16 Suites & 18 traditional villas landscaped into the hillside, built with creativity and quality of workmanship that highlights the beauty of this area. Each offers stunning and uninterrupted views over the river gorge, and a feeling of luxurious seclusion from the outside world.
Indonesia - Jimbaran - Bali
Breath-taking cliff-top and ocean view villas nestled within Bali's only fully integrated resort
Enjoy magical sunsets from this breath-taking cliff-top location above Jimbaran. Bali luxury villas at The Villas at AYANA Resort, BALI is perfect for a honeymoon in Bali and travelers who seek an intimate haven to relax, refresh, and rebalance with the tranquil island spirit.
Each of the 78 spacious private pool villas in Bali features luxurious linens, indigenous artworks, separate living areas, and enormous marble bathrooms.
From the moment you arrive, enjoy maximum privacy and 24-hour service from internationally-certified butlers, complemented by AYANA's exclusive 'Little Luxuries' and extensive on-site facilities. Cherish a floating brunch in your private pool, romantic candle-light dinner, soul-balancing massage, or lazy days with no disturbances.
For 24 years AYANA Hotels has been recognized as an Indonesian hospitality leader, committed to ensuring the highest hygiene standards for our guests and team members throughout all facilities and aspects of service. The elevated cleanliness standards and hospitality norms will meet the new health and safety challenges presented by the current pandemic environment. These will include regular room sanitizing; strict hygiene standards and social distancing protocols in public areas; food safety training for food handlers including the new food delivery protocols for in-room dining and food service in the dining outlets.
COME AND ENJOY THE UNSPOILED NATURAL BEAUTY OF NORTH BALI IN UNPARALLELED LUXURY AND PRIVACY
Enjoy two infinity pools with a panoramic view of the rolling hills, Bali's central mountains, and the Java sea.
On a clear day, you have a view of more than 50 kilometers onto Java. You can take in the same view from our jacuzzi-deck. They are very proud that the infinity pool has been elected as the world's third top Infinity Pool by Asia Spa.
Munduk Moding Plantation is a working coffee plantation, but they also grow a wide variety of tropical fruits, vegetables, and flowers. There is also a forest area, with bamboo growth and lotus ponds. You will be given a guided tour and receive a detailed map allowing you to explore Munduk Moding Plantation on your own. There are several hills on Munduk Moding Plantation and you can enjoy the views, enjoy a book from the library in one of our Bale Bengongs spread out over the plantation – these will be supplied with drinks should you get thirsty.
VILLA & SUITES
Designed by award-winning Bali architects, Popo Danes, and Era Anastasia, the villas and suites at Munduk Moding Plantation marry key features of Balinese architecture with a modernist tradition, adapted to the environment of this hill station. To guarantee a feeling of privacy and to be able to serve each of our guests individually, only 8% of the plantation is used for our hotel, rendering a stay at Munduk Moding Plantation an intimate experience. Small groups can rent the entire plantation.
Relax & Recharge
The Kayon Jungle Resort is a place where seasoned travelers can escape the hectic pace of everyday life and feel renewed by the beauty of nature. This sanctuary of tropical indulgence is located within the traditional Balinese village of Bresela, Payangan, and is just 25 minutes from the cultural heart of Ubud.
Wanna Jungle Pool & Bar
Indonesia - Bali - South Kuta
Minimalist eco-glam
Staking a stylish claim on Bali's rugged Bukit Peninsula, Alila Villas Uluwatu is a cool, contemporary cliff-hanger of a resort that delivers dramatic eco-friendly design in a jaw-dropping setting.
Panoramic views over the Indian Ocean complement architecturally striking pool villas, each with serene, minimalist interiors, seductive outdoor living spaces, and personal butlers on tap. Stir in a top spa, fine dining, and legendary surfing, and it's a delicious cocktail.
From pristine white sandy beaches to the majestic Uluwatu Temple perched at the tip of a cliff above the Indian Ocean, this destination offers something for every taste and interest. 
At the hotel
Free WiFi throughout, library with books, DVDs and computers, spa, gym, yoga, gift shop, gardens. In rooms: personal butler service, flatscreen TV with satellite channels, CD/DVD players, preloaded iPod, Spa Alila toiletries, minibar, espresso machine, TWG Tea, private pool.
Our favorite rooms
Villa 409 commands the highest point of the resort, so it's the pick for couples in pursuit of total privacy with a 180-degree ocean vista. Sleek modern design, care of Singaporean architects WOHA, embraces the outdoors, harnessing natural stone, wood, rattan, and water.
Poolside
Feel like you're floating above the world in the 50m infinity pool perched along the cliff edge.
Packing tips
Serious sunscreen, Tom Ford shades, and a surfboard to ride Bukit Peninsula's famous breaks.
Alila Villas Uluwatu has been designed with only locally sourced, recycled and sustainable materials to innovative environmental standards. Open-plan lay-outs, flat lava rock roofs and bamboo ceilings allow sea breezes to circulate naturally.
Indonesia - Wakatobi Island -Sulawesi Tenggara
A secluded haven you won't want to leave
Whether you are diving or snorkeling amongst these vibrant protected coral reefs bristling with marine life, enjoying a rejuvenating spa, taking in a glorious sunset with your favorite cocktails at the jetty bar, or perhaps indulging in a romantic beach dinner, Wakatobi Dive Resort provides a unique and enriching experience for those seeking recreation, relaxation, and privacy.
It's not unknown for there to be tears on the last day of a trip in Wakatobi – guests simply don't want to leave this little piece of heaven and return to the 'real' world. 
You will enjoy the tranquility and secluded location of Wakatobi; no traffic noise, no pollution, no other dedicated dive resort for hundreds of miles. Their private charter flight will transport you from Bali to the purpose-built airstrip in less than three hours, followed by a short boat ride to the resort and your vacation will truly begin.
You will discover that, despite its remote location, Wakatobi Dive Resort offers a very civilized existence, with home comforts and luxury touches.
The food here is good – that's what guests tell them. Mealtimes in the Beach Restaurant are as eagerly anticipated as the dives.
You will discover that, despite its remote location, Wakatobi Dive Resort offers a very civilized existence. Each hand-crafted villa and bungalow is spacious, quiet, comfortable and just a few steps from the ocean. All are air-conditioned with wi-fi satellite internet access, along with comprehensive amenities. All your meals and snacks (chef-prepared in the beachside restaurant) are included throughout your stay.
You will find yourself slipping into Wakatobi's easy rhythm, rejuvenated by its comforting ways – freshly prepared and appetizing food, comfortable accommodation, sensational diving, and friendly, personalized service.  
BEACH GLAMPING & DIVE CENTRE IN BALI
Menjangan Dynasty Resort, Beach Glamping, and Dive Centre offers the ultimate luxury glamping resort experience in a world-class diving location within the beautiful surroundings of Northwest Bali. 
Resting upon 16 hectares of land on a quiet peninsula beside a blissful white-sand beach, this eco-friendly, tented, boutique retreat caters to outdoor adventure enthusiasts with an appetite for indulgence as well as folks who just want to relax and be pampered. From here, you can enjoy a spellbinding vista that extends across the gentle waters of Banyuwedang Bay to the lowland forests of the West Bali National Park, taking in a mangrove-entwined coastline and the tiny uninhabited island of Menjangan, the craggy north-facing folds and ridges of the Tiga Saudara Mountains, and East Java's volcano alley. 
The safari-style tented rooms and villas, combined with a series of magnificent communal spaces crafted in bamboo and 'alang-alang' thatch, present a refreshing alternative in architectural style and five-star flair.
Delicious cuisine, with the glamping Resort's signature Pasir Putih Beach Club & Bar offering all-day dining, as well as the opportunity for romantic dinners in the setting of your choice, can all be enjoyed, supported by excellent service from a team of safari-suited staff.
The first of its kind in Bali, Menjangan Dynasty Resort is designed to blend with the environment and provide you with exciting natural encounters through activities such as snorkelling and diving trekking, mountain biking, kayaking, bird-watching and horse-riding or quite simply lounging on the beach.
The area where Menjangan Dynasty Resort Beach Glamping & Dive Centre is popular for snorkelling and diving. Diving spots in Menjangan Island is only 30 minutes' boat trip. The resort organises trekking, cycling, mountain biking, bird-watching, and day trip to nearby places of interest. Pemuteran is 3 km and Lovina is 41 km from Menjangan Dynasty Resort. The nearest airport is Ngurah Rai International Airport, 150 km from the property or a 4-hour drive through Balinese villages and scenery.
Indonesia - Bali - Seminyak
UNIQUE LUXURY, UNPARALLELED SERVICE
Here on the Balinese shores of Seminyak Beach, home to sun, sea and serious surf, location is not everything. This prime stretch of golden sand adjacent to the island's chicest shops and Asia's most stylish nightlife is merely the irresistible beginning of what sets this iconic sanctuary in the sand apart from all the rest. Against a backdrop of enduring modern architecture and swaying coconut palms, stunning sunsets enhance memories made inside all 67 understated suites and The Beach House perched along the Indian Ocean.
For those seeking the purest privacy, cross the street to 14 intimate pool villas at The Club by The Legian Seminyak, Bali where personal butlers add attentive indulgence to The Legian Bali's exceptional facilities.
Launched in 1996, The Legian Seminyak, Bali, is the inspiration for all LHM properties. This beautiful, all-suite hotel, crafted by legendary Indonesian designer Jaya Ibrahim, is enveloped in landscaped tropical gardens, fronting one of the best and most private stretches of Seminyak Beach, on Bali's southern coast.
Indonesia - Nusa - Lembongan
The Acala Shri Sedana, Lembongan offers the ultimate hide away holiday combine with the indulgence of exceptional services within an exclusive world.
It is perfect setting of pure serenity, utmost privacy and unrivalled luxury. Comprising with 13 exclusive pavilions with free Wi-Fi throughout the resort, situated on East side of the Island where you can see very exotic sunrise.