Bhutan is no ordinary place. It is the last great Himalayan kingdom, shrouded in mystery and magic, where a traditional Buddhist culture carefully embraces global developments.
Bhutan is like nowhere else. This is a country where the rice is red and where chilies aren't just a seasoning but the main ingredient. It's also a deeply Buddhist land, where monks check their smartphones after performing a divination, and where giant protective penises are painted at the entrance to many houses. Yet while it proudly prioritizes its Buddhist traditions, Bhutan is not a land frozen in time. You will find the Bhutanese well educated, fun-loving, and very well informed about the world around them. It's this blending of the ancient and modern that makes Bhutan endlessly fascinating.
our LXRY! hotel selection
We have some criteria before we can call a hotel a LXRY! Selection Hotel. We want to be surprised, we need luxury and hospitality at a high level, we love the quality of food and the rooms, we think the location is super important, and….we want to memorize the hotel for a lifetime! So you will not find basic chain hotels that look similar in all countries but truly found local gems that are different and memorable.
Flying Farmhouse Amidst the Rice Fields
This beautiful lodge has a rustic feel inspired by the valley's farmhouse architecture and is blessed with a warmer climate. You'll find a choice of suites and villas, a pool, boutique, yoga, and meditation huts, and from here you can visit one of Bhutan's highlights: the majestic Punakha Dzong.
Due to lower elevations, Punakha Valley is the warmest of the Six Senses Bhutan destinations. The road from Thimphu winds and climbs through stunning scenery, rising to Dochu La Pass with its wonderful vistas.
The five Six Senses Bhutan lodges have been thoughtfully designed to fully immerse travelers in the Kingdom of Bhutan's natural beauty and culture, offering a contemporary take on traditional Bhutanese architecture and form. The lodges, which vary in style from valley to valley, showcase the diversity and special character of each location.
Six Senses Punakha offers 19 spacious villas and suites, starting from 721 square feet for the Lodge Suites and up to 2,949 square feet for the Three-Bedroom Villa.
It combines the beauty of nature and the comfort of modern amenities
The hotel has beautiful art pieces made masterfully by local artists. The designs showcase traditional diversity and the flavor of the Himalayan lifestyle. It combines the beauty of nature and the comfort of modern amenities, which includes a pool.
The hotel has beautiful art pieces made masterfully by local artists. Our designs showcase traditional diversity and the flavor of the Himalayan lifestyle. It combines the beauty of nature and the comfort of modern amenities, which includes a pool.
This expansive property boasts of well-trained staff that tailors the service to attend to each customer based on their needs. The atmosphere is friendly and welcoming regardless of whether you're alone, with a group, with family, or on a romantic getaway. They have everything you'd need to make up your dream vacation complete with deluxe rooms and a trendy spa.
Staying at this hotel is a desirable experience, and fortunately, you don't have to break the bank to get it.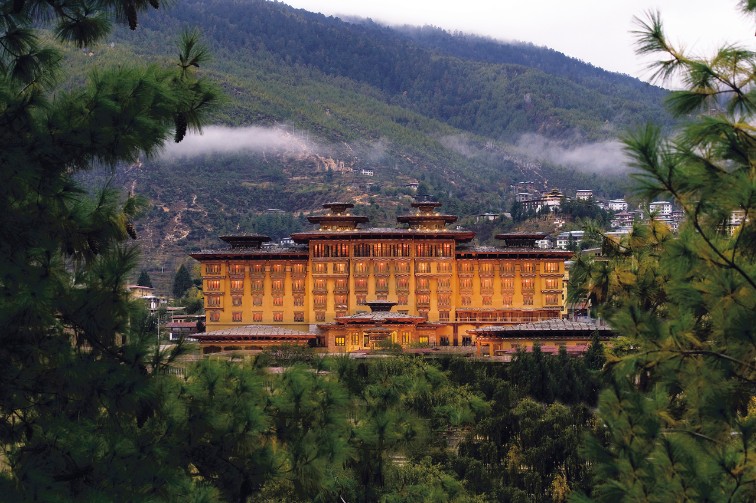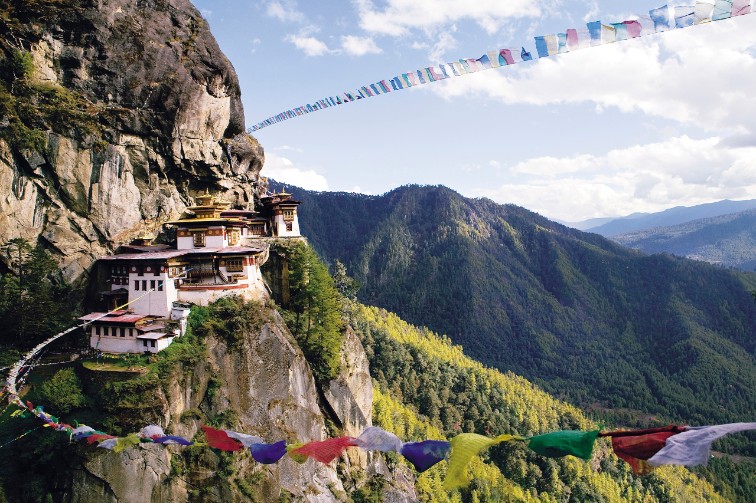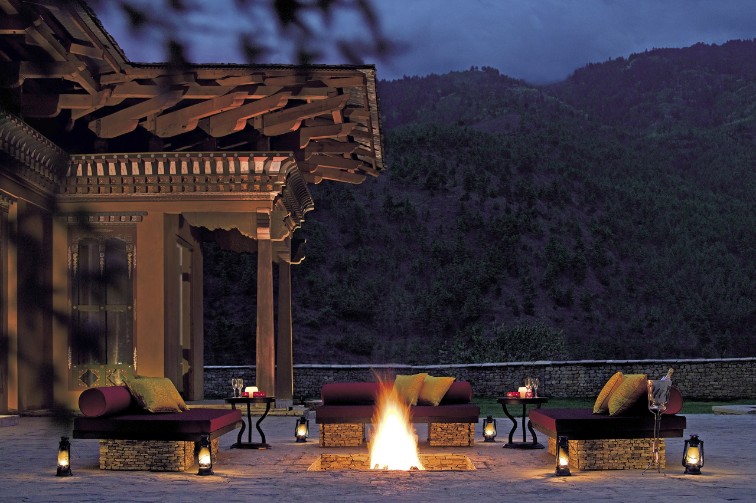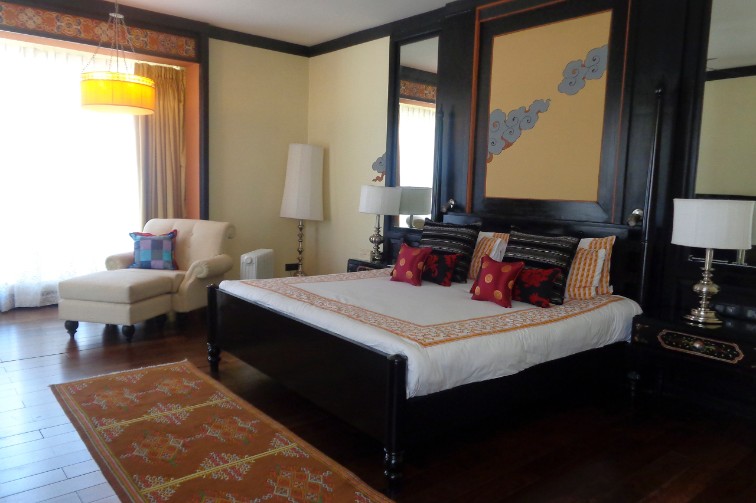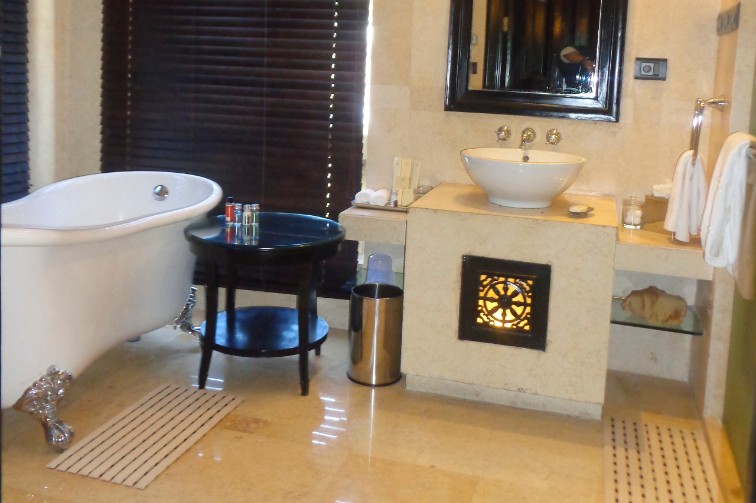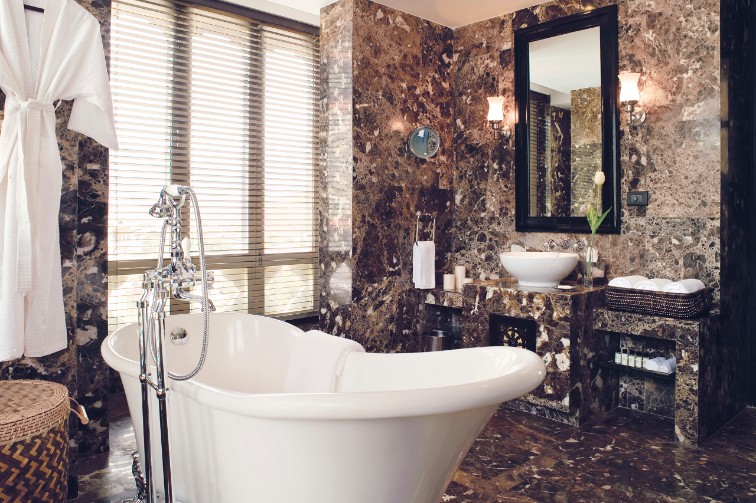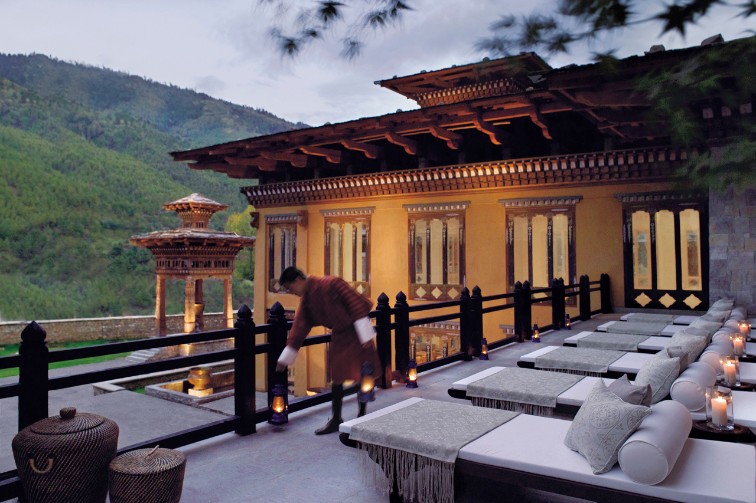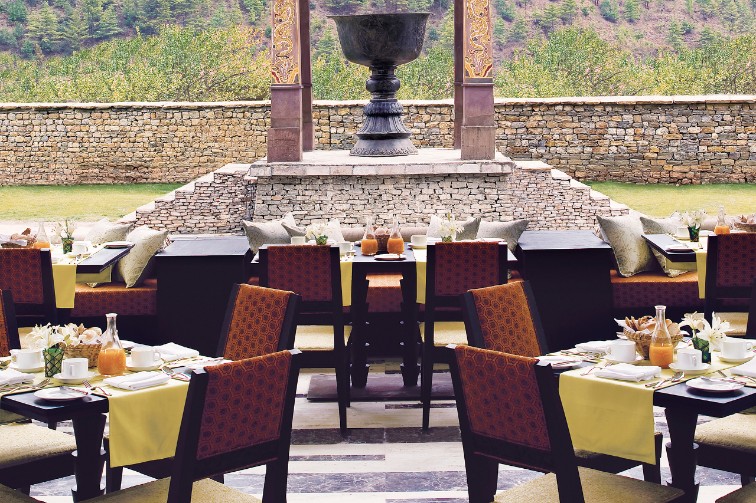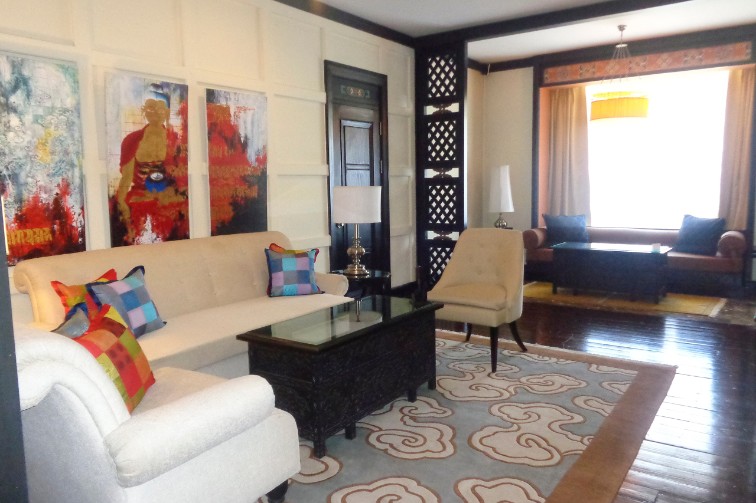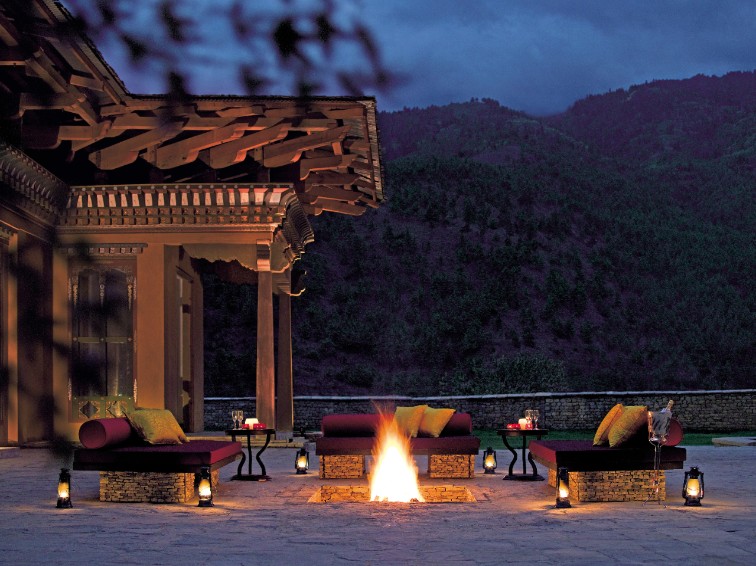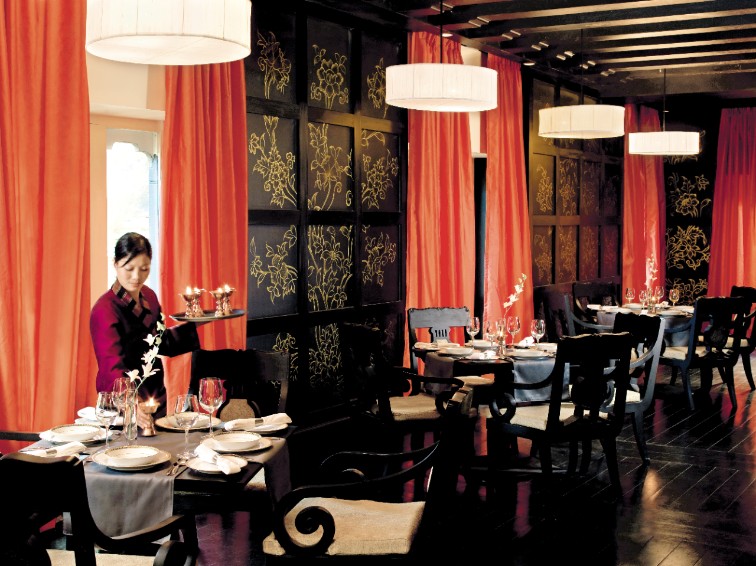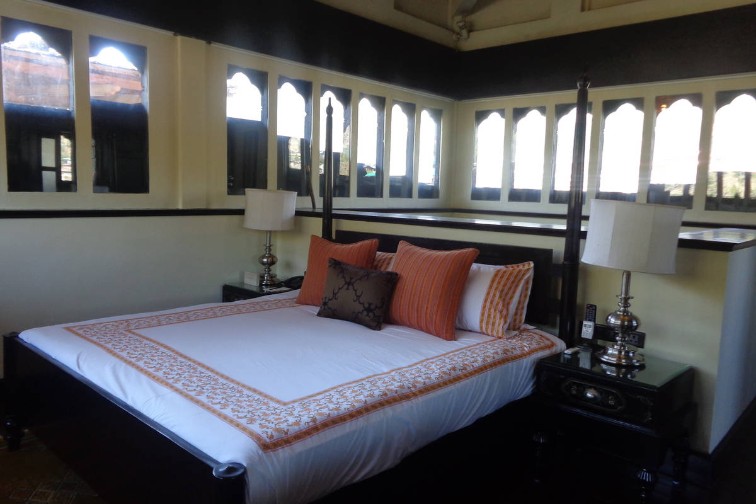 the gateway to a magical land
The ambrosial Kingdom of Bhutan also called The Last Shangri La on Earth, is an ancient empire secluded high in the Himalayas with a unique culture and traditional people with strong beliefs.
Bhutan can be accessed by road from Phuntsholing, which adjoins the Dooars region of India, as well as by air from New Delhi, Kolkata, Kathmandu, Bangkok, and Dhaka. The stunningly picturesque Thimphu Valley is immersed in this charming Mountain Fortress of the Gods. Overlooking the mesmerizing Wang Chu river, Thimphu boasts a pristine environment, spellbinding scenery and architecture, and warm, hospitable people.
Nestled in the heart of this valley lies the magnificent Taj Tashi, the gateway to a magical land brimming with fascinating mythology. This 5-star hotel in Bhutan is ideally situated for you to explore the kingdom's spectacular monasteries, centuries-old street festivals, scenic mountain passes, and pristine wilderness. The international airport is situated at Paro, an hour from Thimphu. Staying true to Bhutan's ancient and alluring ways, this hotel in Thimphu enchantingly blends Dzong architecture and modern design and is adorned with classical hand-drawn Buddhist murals.
The 66 spacious rooms and suites overlook the exquisite mountains and township and capture the essence of Bhutanese art and architecture. 2 restaurants, a tea lounge, and a Bar focus on a different aspect of Bhutan's vibrant Mahayana Buddhist culture. Unwind with a drink at Ara, the bar that gets its theme from the dramneyn, a Himalayan folk music instrument. Savor Bhutan's most popular dish, Ema Datshi, and another Bhutanese cuisine at Chig-Ja-Gye. Sip Suja, Bhutan's distinctive 'salted butter tea' at Rimps, the tea lounge, and sample delectable European or Bhutanese dishes at The Thongsel, the all-day-dining restaurant. Try Bhutan's fiery cuisine, gaze at the mesmerizing prayer wheels, explore the vibrant local markets, and relax with a special Bhutanese Hot Stone Bath at our Jiva Spa.
The 66 expansive rooms and suites in Thimphu, Bhutan overlook sweeping views of the mountains and feature hand-painted murals of clouds in a traditional style. At our hotel, you enjoy a truly immersive experience of Bhutanese culture.
Stay ensconced in the Taj's legendary hospitality, borne of a century of practice and an utmost focus on you. Come, enter the gateway to paradise on earth.