Canada is more than its hulking-mountain, craggy-coast good looks: it also cooks extraordinary meals, rocks cool culture, and unfurls wild, moose-spotting road trips.
The globe's second-biggest country has an endless variety of landscapes, and nature is why many visitors come. Sky-high mountains, glinting glaciers, spectral rainforests, and remote beaches are all here, spread across six times zones. They're the backdrop for plenty of 'ah'-inspiring moments – and for a big cast of local characters. That's big as in polar bears, grizzly bears, whales, and everyone's favorite, moose.
The terrain also makes for a fantastic playground. Whether it's snowboarding Whistler's mountains, surfing Nova Scotia's swells, wreck diving in the turquoise waters of the Bruce Peninsula, or kayaking the white-frothed South Nahanni River in the Northwest Territories, adventures abound. There are gentler options, too, such as strolling Vancouver's Stanley Park and swimming off Prince Edward Island's pink-sand beaches.
our LXRY! hotel selection
We have some criteria before we can call a hotel a LXRY! Selection Hotel. We want to be surprised, we need luxury and hospitality at a high level, we love the quality of food and the rooms, we think the location is super important, and….we want to memorize the hotel for a lifetime! So you will not find basic chain hotels that look similar in all countries but truly found local gems that are different and memorable.
CANADA - British Colombia - Clayoquot
A luxury tented safari on the edge of the world, in the heart of the glorious wild
Experience authentic luxury, bespoke adventure, and restorative escape at a remote, turn-of-the-century-inspired outpost defined by great white canvas prospector tents and anticipatory attention to comfort, service, sustenance, and transformative fun. Experience luxury gone wild, truly.
Clayoquot Wilderness Resort is a seasonal, Relais & Châteaux, safari-style outpost on Canada's glorious Pacific Coast. We are one of the most unique luxury resorts in Canada—intimate, authentic, and eco-friendly. They work closely with Ahousaht First Nation to provide unprecedented, sustainable access to the UNESCO Clayoquot Sound Biosphere Reserve, as well as a variety of their own unique activities and adventures.
With just 25 luxurious guest tents, the guests receive dedicated attention from the moment they arrive by floatplane until they wave goodbye from the horse-drawn wagon that takes them back to the dock.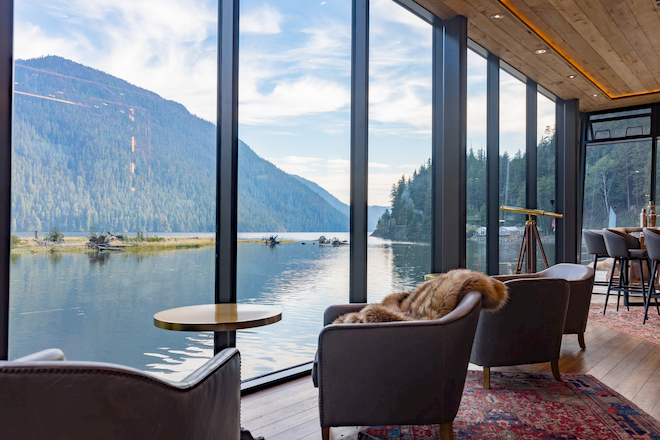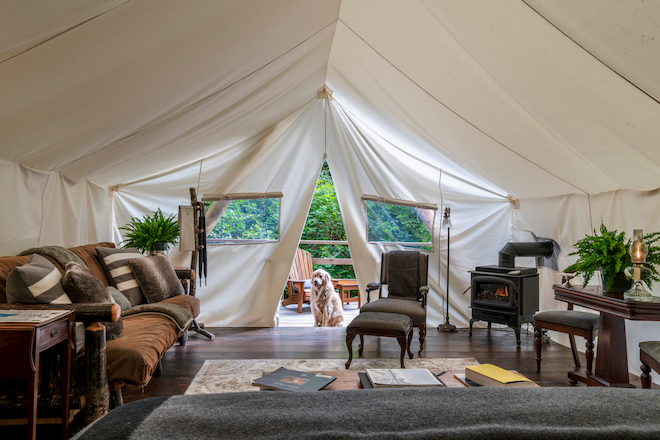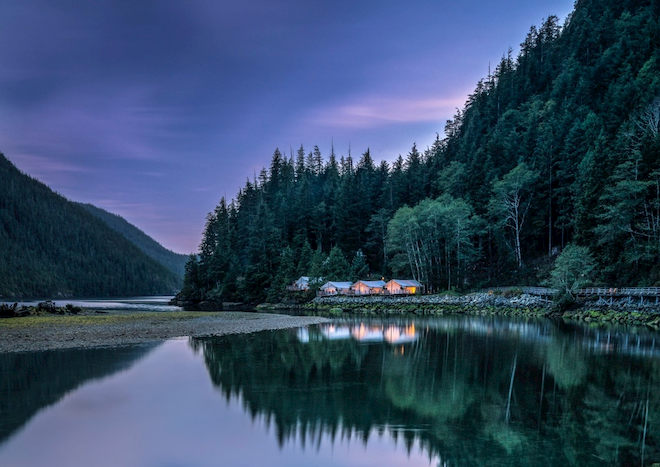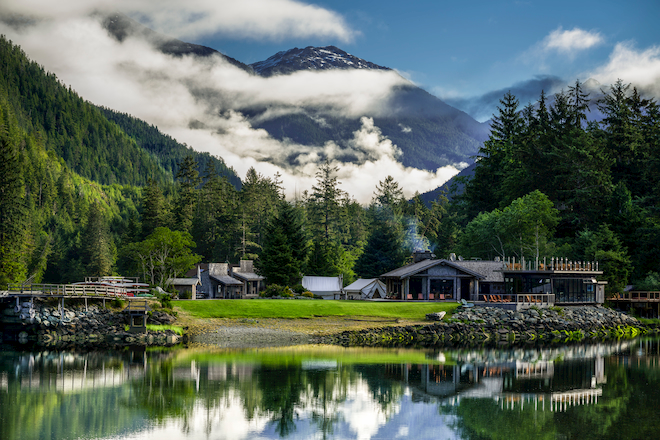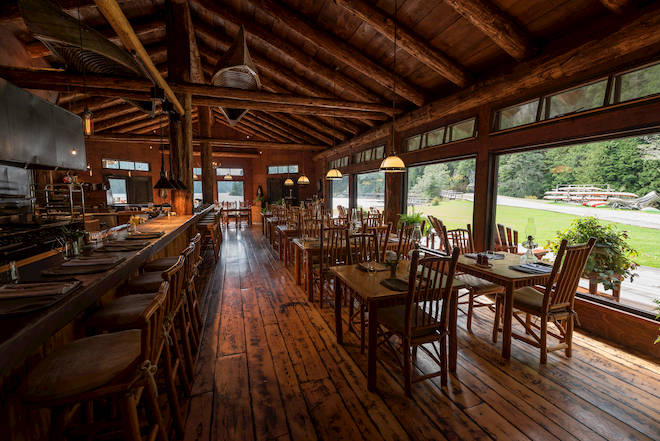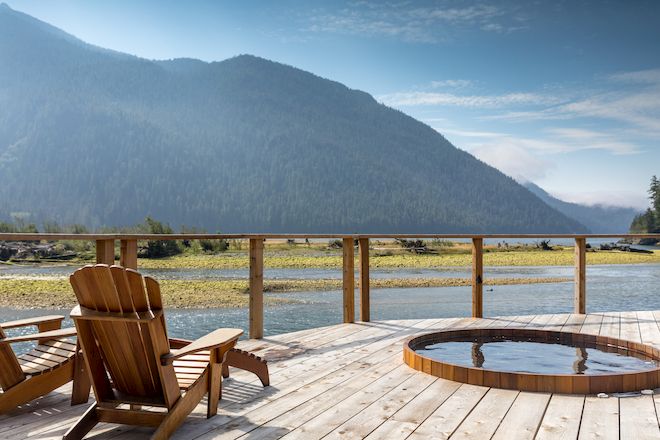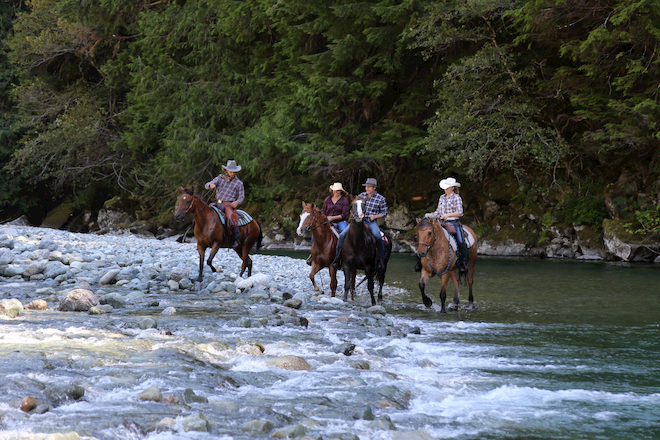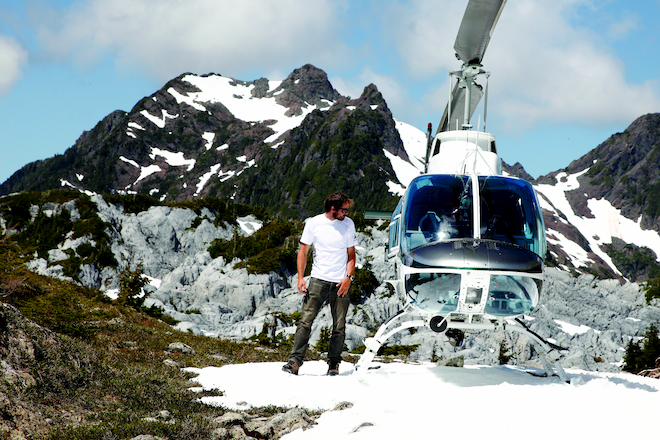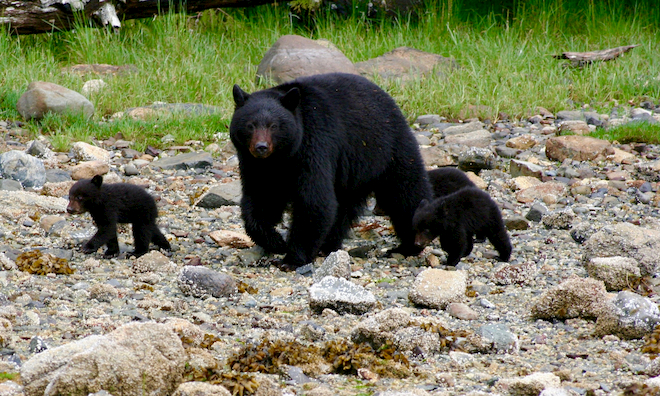 CANADA - Ontario - Toronto
IN DOWNTOWN TORONTO, A HOTEL EMBODIES LUXURY WITH FIVE-STAR AMENITIES, ATTENTIVE SERVICE AND ACCESS TO TOP ATTRACTIONS
The Ritz-Carlton, Toronto embraces the cosmopolitan edge of the city alongside its luxury heritage to offer an elegant escape in the heart of downtown. Here, guests can explore traditional Italian cuisine and Canada's only hotel-based cheese cave, be pampered at Spa My Blend by Clarins, and enjoy locally inspired experiences in the Club Lounge. Toronto's biggest attractions, from professional sports to the CN Tower, await just outside.
At this five-star hotel downtown, guests are introduced to the different sides of Toronto. The design borrows from the city's glamourous film and theater scenes, waterfront setting, and rail history. Dining showcases local, seasonal ingredients and unique offerings including the rare Black Ivory Coffee.
CANADA - British Colombia - Port McNeill
Awaken your senses at this intimate family-owned wilderness resort in the heart of Canada's Great Bear Rainforest, on the wild shores of the Pacific Ocean, far from the everyday
In our busy modern lives, true nature can feel out of reach. We invite you to leave it all behind and welcome reconnection – with the wild, with each other, with yourself. This remote location offers world-renowned customized wilderness, wildlife, culinary, and wellness experiences. Nimmo Bay is a tranquil space for reinstalling presence, our truest luxury.
When the coastal Great Bear Rainforest is your oyster, there's really no right way to spend your days.
If you can imagine it, their team can make it happen. They welcome guests as individuals, couples, groups, and families, with inclusive packages covering accommodation, dining, drinks, and a range of activities. Their trip experience team will then work with you to enhance your stay with unforgettable adventures and moments of reflection, ensuring your expectations are more than exceeded.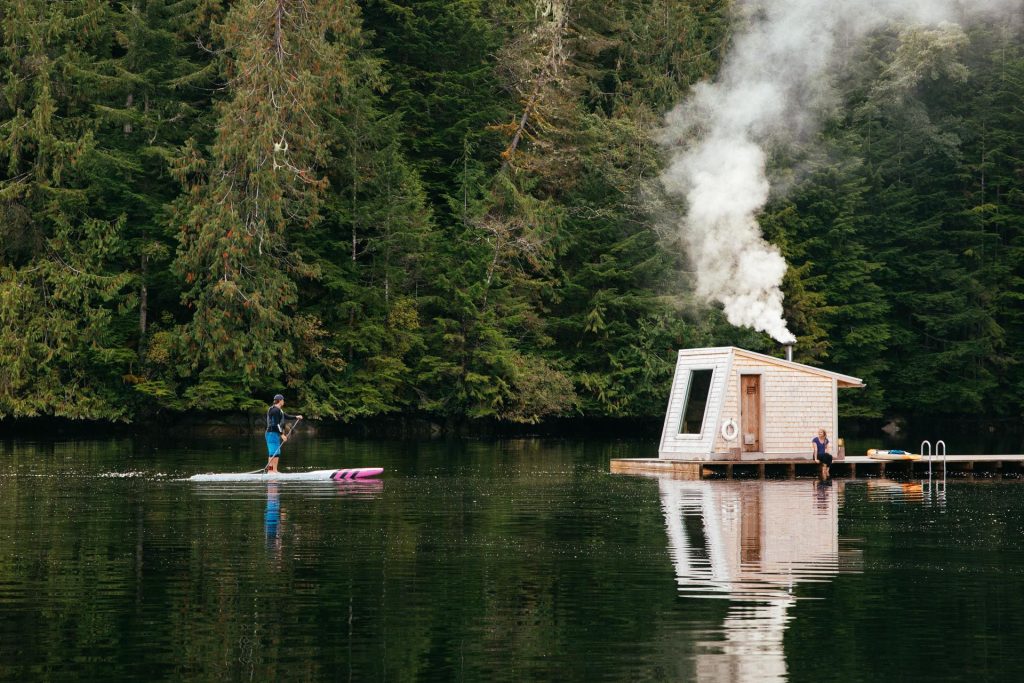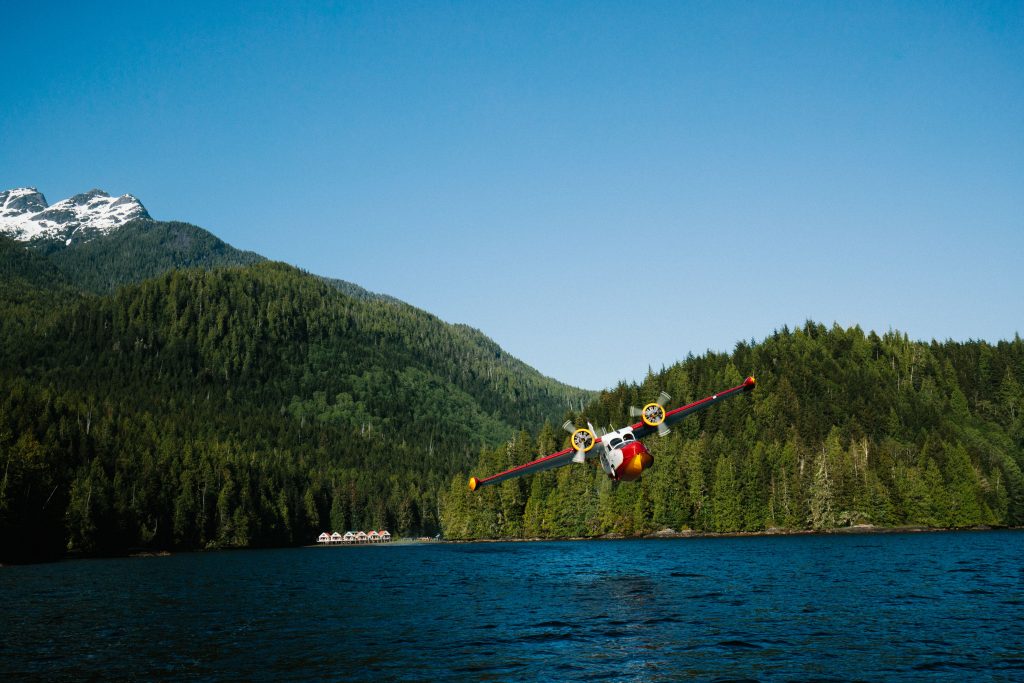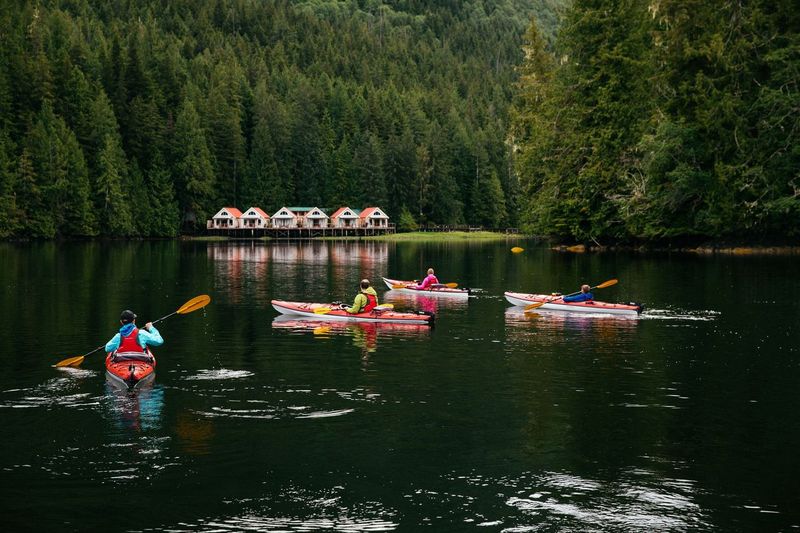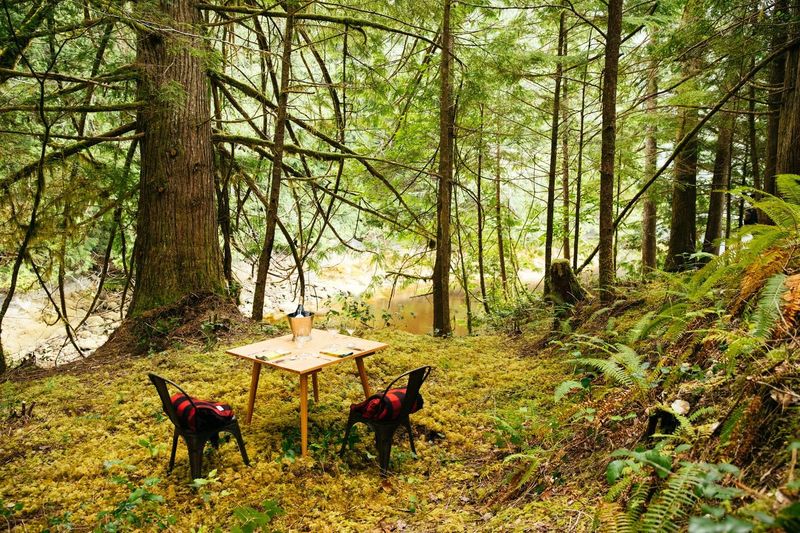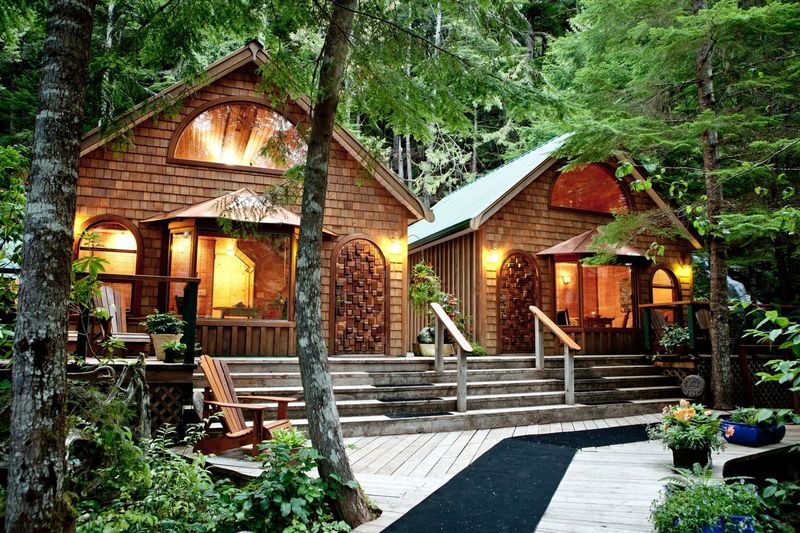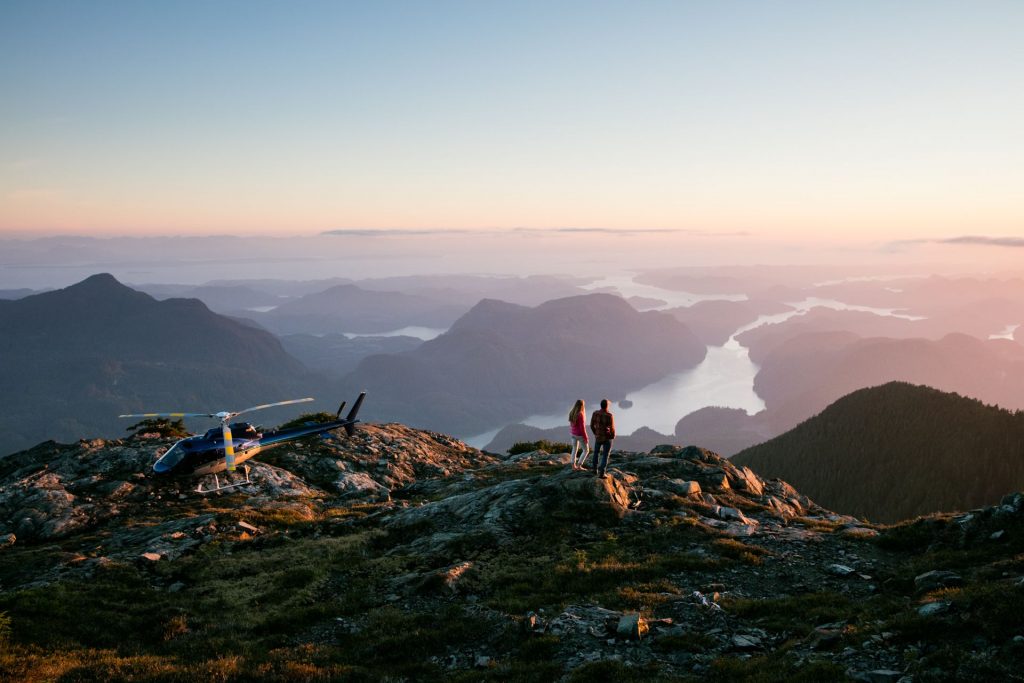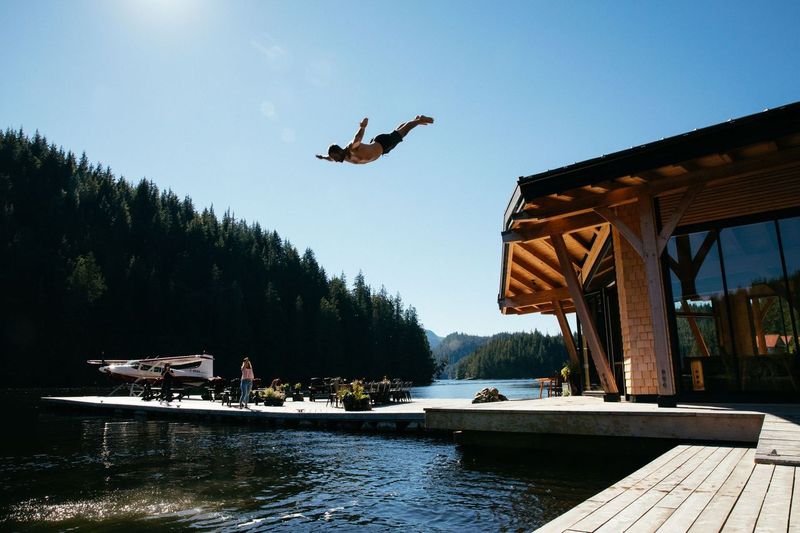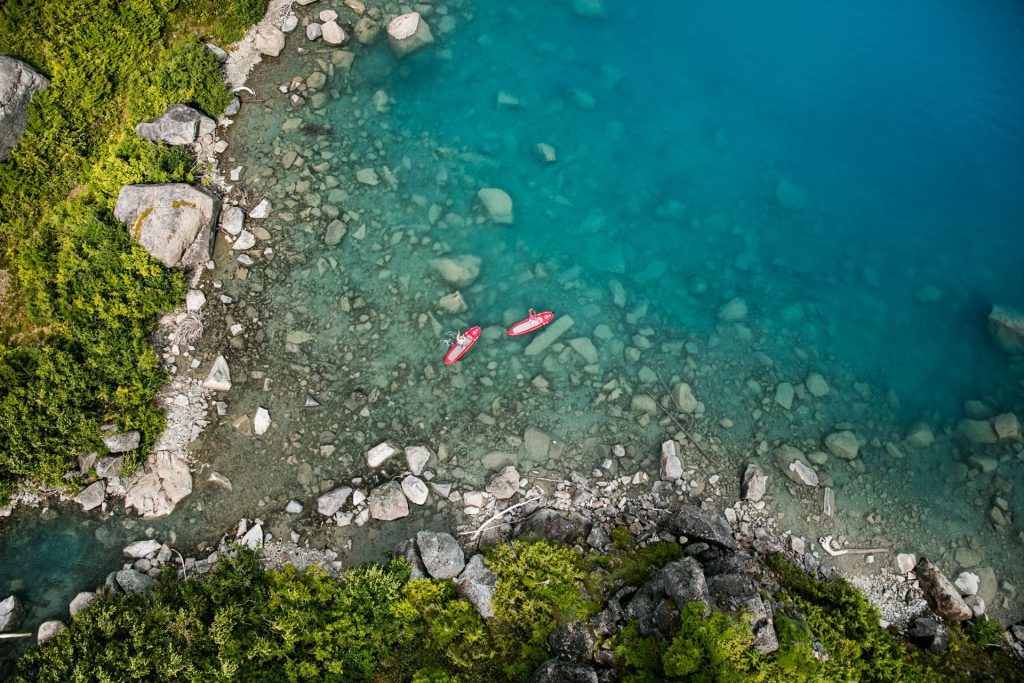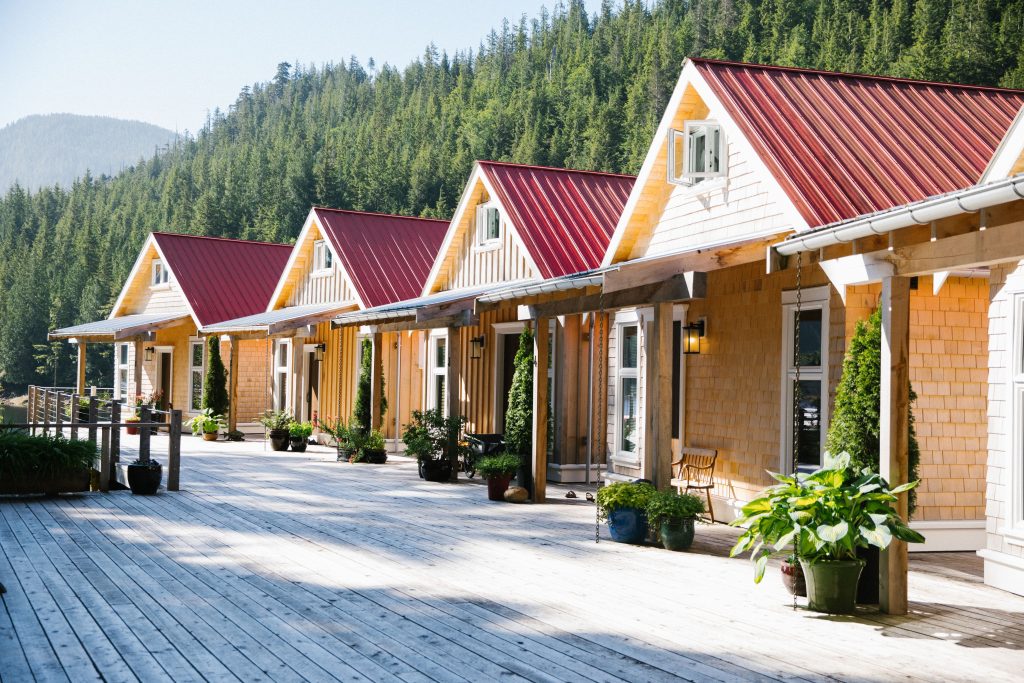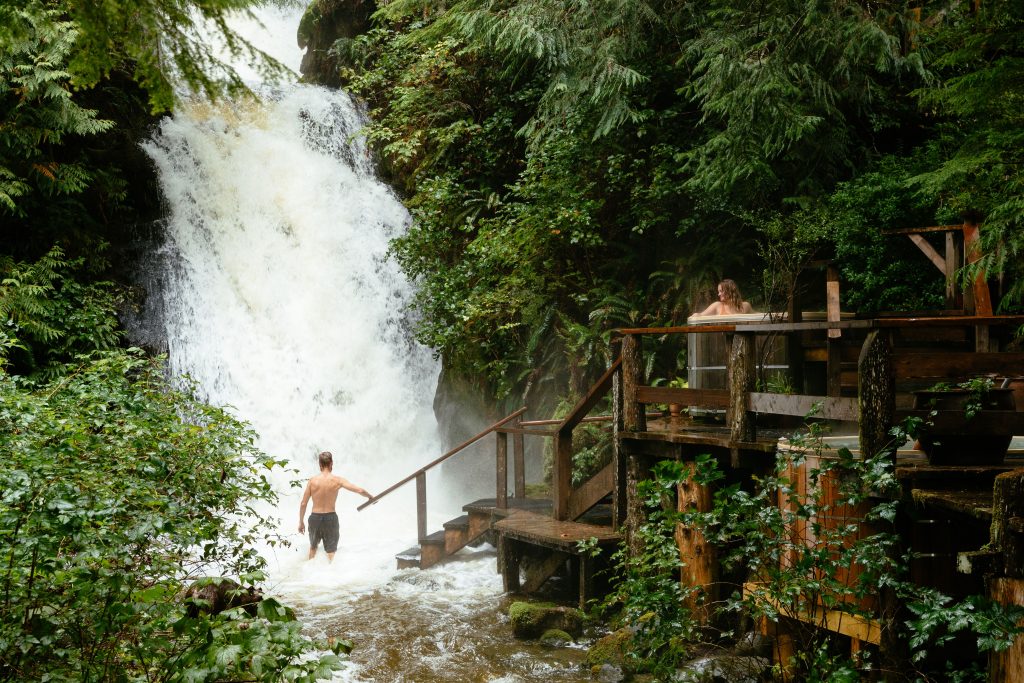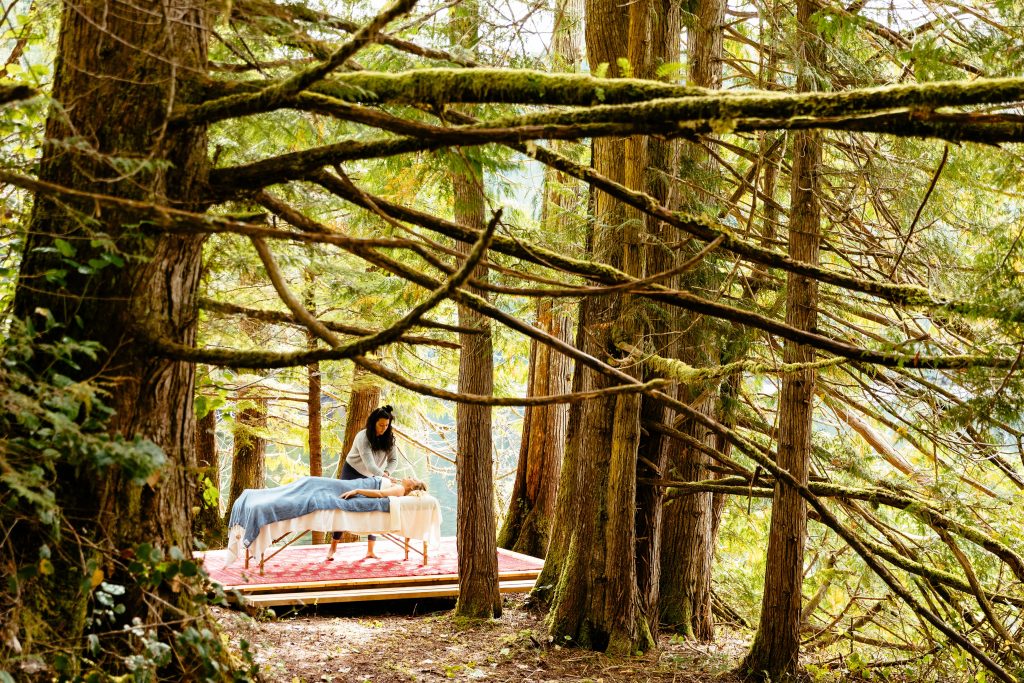 CANADA - British Colombia - Tofino
experience Canada's untouched, rugged West Coast
Long Beach Lodge Resort is perched on the edge of the Pacific Ocean. This luxurious boutique resort offers 41 lodge rooms and 20 quaint cottages tucked beneath the trees. Since opening their doors in 2002, they are proud to have become a favorite West Coast retreat and are known to be a one-stop, world-class destination for relaxation, dining, shopping, and adventure. Upon our 8 acres of oceanfront rainforest property, you'll feel immersed in the West Coast wilds, while only 7km south of downtown Tofino. 
The Lodge was designed and constructed to resemble a grand West Coast-style residence. The interior design concept was to evoke feelings of warmth and familiarity, as though you have just arrived at a friend's home. The staff is dedicated to ensuring your comfort with friendly and attentive service. Enjoy the tranquil ambiance of the interior or choose your own adventure with abundant opportunities for an unforgettable experience on the wildest coast of the west. 
With the wild Pacific surf before you and lush rainforest behind, you'll experience Canada's untouched, rugged West Coast while savoring all the comforts of five-star luxury at Long Beach Lodge Resort. The Resort has 41 rooms and 20 cottages and is located on Cox Bay beach, just 7km south of Tofino in the heart of the Pacific Rim National Park. It's mesmerizing to light a fire and cozy up under your duvet as the ocean offers its entertainment: bald eagles soar from treetop to treetop, ravens comb the beach, and harbor seals and whales surface while the churning Pacific pounds the beach. The chef's innovative cuisine mirrors the unique character of the lodge, and you can enjoy fine dining while watching a magnificent sunset.
CANADA - Nova Scotia - WALLACE
A Nova Scotia landmark, a little piece of heaven
In a hectic world, Nova Scotia's Fox Harb'r Resort is a haven of civility, character, cuisine, comfortable luxury, and East Coast charm. Here morning drives are perched above the ocean. And your rush comes from exploring our great Northumberland Shore outdoors.
Fox Harb'r Resort is the result of one man's lifelong love for his birthplace. Business magnate and philanthropist Ron Joyce imagined transforming 1,100 nearby acres into an unmatched oceanside destination and Nova Scotia golf resort.
Two decades later, his words still say it best. "I'm very proud of what we've created here at Fox Harb'r Resort. Luxury without pretension, in one of the most beautiful places on earth."
The 106 room Fox Harb'r Golf Resort & Spa enjoys a spectacular location, where the Atlantic Ocean meets the rugged Northumberland shoreline of Nova Scotia. The vibrant colors of sea, sky, shore, and fairways are complemented by the fresh and salty scent of the sea and the sounds of waves washing upon shoreline rocks. The Resort is famous for its incomparable round of Championship golf – an ideal blend of Scottish links and traditional parkland play, which seamlessly hugs the coast. Other activities such as port shooting, boating, hiking, tennis, and guilt-free lounging in a scenic environment will be an experience to remember. Dining in The Great Room is always a fantastic affair, while The Willard Room offers a more relaxed experience.
CANADA - British Colombia - Sonora Island
The ultimate in wilderness luxury
This B.C. wilderness resort is a jewel amid one of Canada's most alluring, pristine environments. Sonora Resort is where uncompromising eco-adventure travel meets luxurious accommodations, unparalleled service, and five-star facilities.
Explore the mouthwatering menus of executive Chef Justine Smith and a wine cellar filled with the best of B.C. and abroad. Discover Sonora's plentiful indoor and outdoor amenities including a swimming pool, hiking and biking trails, tennis court, putting green, 12-seat movie theatre, fly fishing ponds, and more. Need to stay connected? Wi-Fi, international phone calls, and the use of our business center are complimentary as well. There is even a supply of digital cameras to borrow for wildlife outings because photo-worthy moments abound here.
Renowned for its panoramic beauty
Located in the heart of Banff National Park, a UNESCO World Heritage Site, the world-famous Fairmont Banff Springs hotel stands as a landmark in the picturesque alpine town of Banff, Alberta. Canada's "Castle in the Rockies" has been providing legendary hospitality to its guests for more than 125 years. With 768 guest rooms and suites, this is a massive resort, but the superbly appointed accommodations and the attentive, personalized service guarantee an intimate experience. And you have a choice, from cozy rooms tucked away in quiet corners of the castle to spacious suites with sweeping Alberta mountain views. Don't forget to visit the Willow Stream Spa to soothe sore muscles in the mineral bath, the perfect end to an enchanting day.
CANADA - British Colombia - WHISTLER
AN INTIMATE RETREAT IN THE HEART OF NORTH AMERICA'S LARGEST SKI RESORT
Be ready for a warm Canadian welcome! At Four Seasons, we'll fill your days with exhilarating adventures on Whistler and Blackcomb mountains. When it's time to relax, return to our comfortable, intimate lodge, featuring Whistler's largest guest rooms, suites, and residences – all with fireplace and balcony. Friendly Four Seasons charm makes you feel right at home.
The Four Seasons Resort Whistler is located in the heart of what is by far the largest ski resort in all of North America. The pedestrian village of Whistler has itself won numerous design awards and was the site of the 2010 Olympic Winter Games. Beyond its famed slopes are the championship golf courses, hundreds of boutiques, museums and galleries, and endless year-round happenings. The hotel's 273 guest rooms are appointed richly in wood, each with its own gas fireplace. After the rigors of skiing, golf, or shopping, you can avail yourself of Four Seasons Resort Whistler's many relaxation options, and inhale alpine air while you're massaged with the clay from a nearby lake or survey the snow-capped peaks while soaking in the outdoor whirlpools.