Mother Nature was unbelievably generous with Seychelles, a fabled paradise whose islands lie scattered across the Indian Ocean. Spellbinding beaches are the main attraction, and what beaches! Exquisite ribbons of sand lapped by turquoise waters and backed by lush hills, palm trees, and Dali-esque boulders. Beyond the beach, diving and snorkeling are brilliant in the warm waters amid abundant marine life, while few places on the planet do ocean-side luxury quite like Seychelles. Mahé is the largest island and entry point to Seychelles, with some fabulous resorts, restaurants, and beaches, not to mention the small capital city of Victoria. But it's also the busiest island, with glorious Praslin and La Digue a short boat ride away. Even further out, there are real lost-world islands to be found.
our LXRY! hotel selection
We have some criteria before we can call a hotel a LXRY! Selection Hotel. We want to be surprised, we need luxury and hospitality at a high level, we love the quality of food and the rooms, we think the location is super important, and….we want to memorize the hotel for a lifetime! So you will not find basic chain hotels that look similar in all countries but truly found local gems that are different and memorable.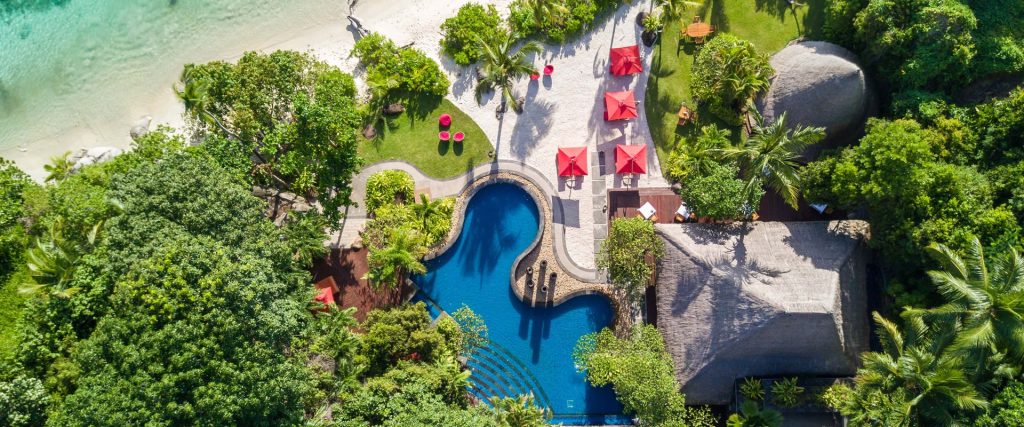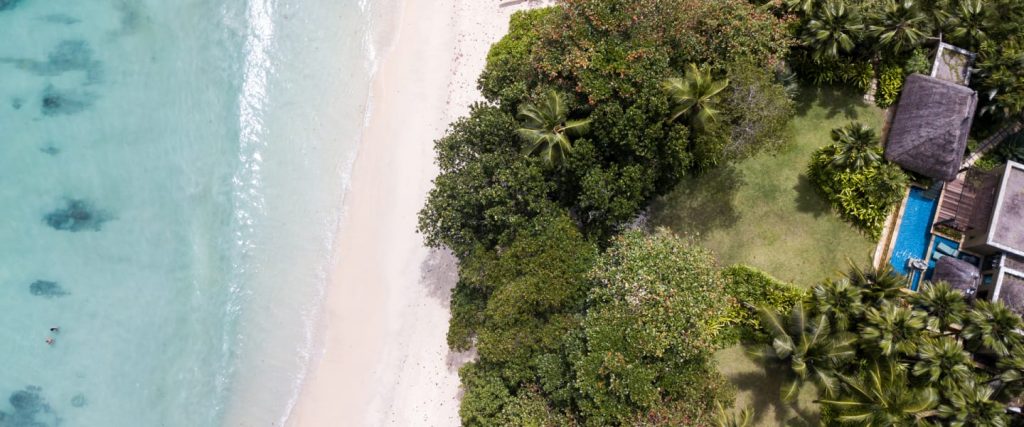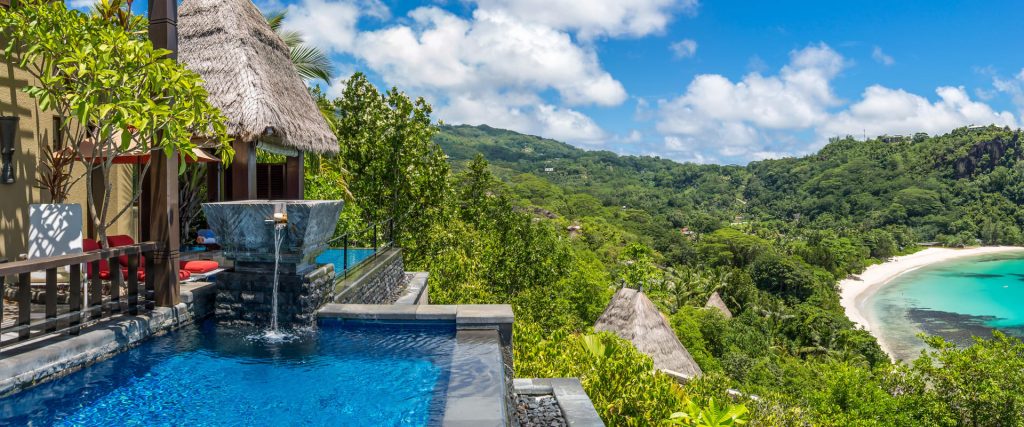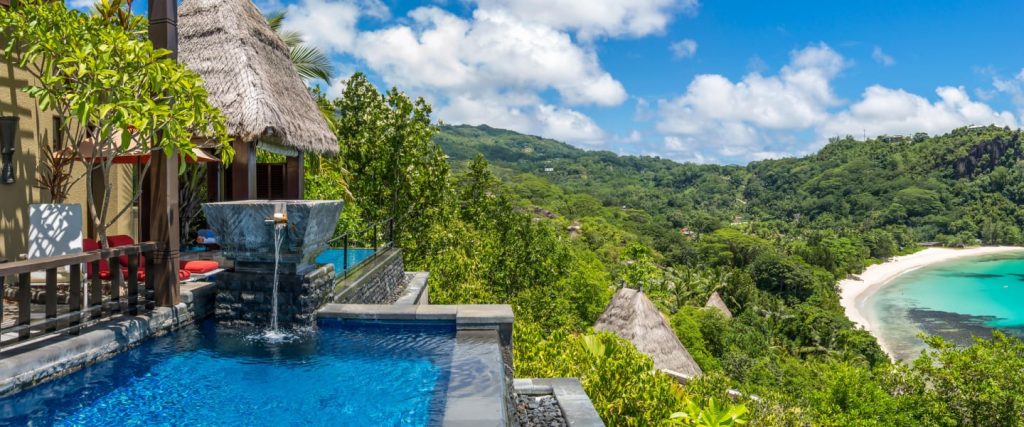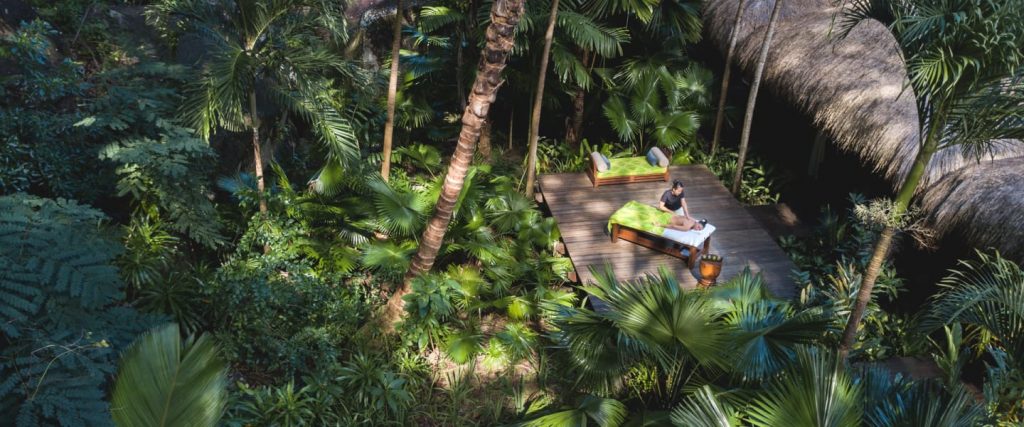 a Seychelles sunrise – A TROPICAL PARADISE
Embrace restorative luxury in private villas edging porcelain sands framed by thirty acres of forest.
Exotic tropical delights of Seychelles resorts are in abundance here where the resort blends seamlessly with the landscape.

Unwind in Bill Bensley designed villas that combine rustic elements of hammered copper with elegant soft furnishings. Soak up some rays by your endless infinity pool or stroll onto the secluded beach.
Experience the 'Beyond All Inclusive' package to dine wherever, whenever and personalize your meals with the chef. Wander through the flowered gardens for tranquil moments or let the gentle breeze accompany a signature therapy at Anantara Spa. Immerse yourself in exquisite luxury at Anantara Maia Seychelles Villas. 
Revel in showstopping luxury for a memorable getaway. These idyllic villas provide everything you could need and more, from 24/7 attentive Villa Host to state-of-the-art amenities. Have a relaxing swim in your infinity pool while admiring the abundance of this natural paradise.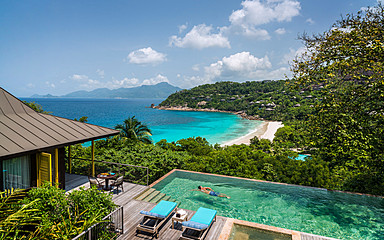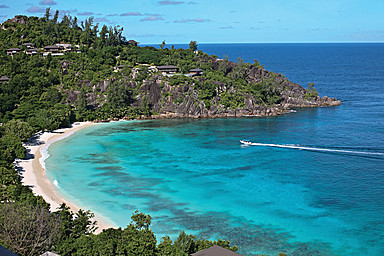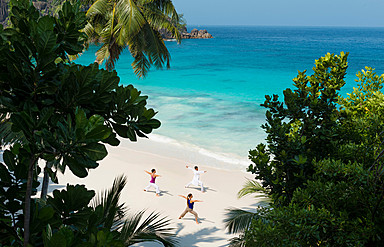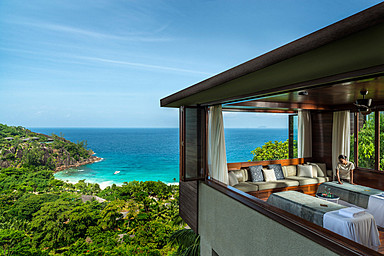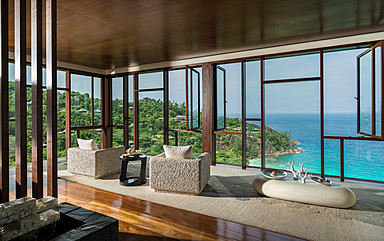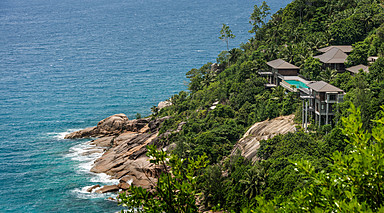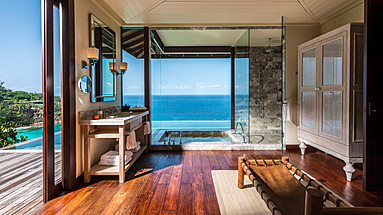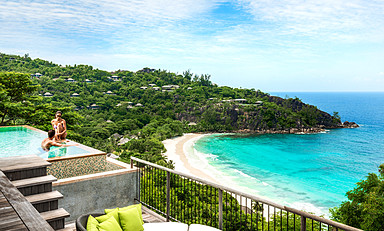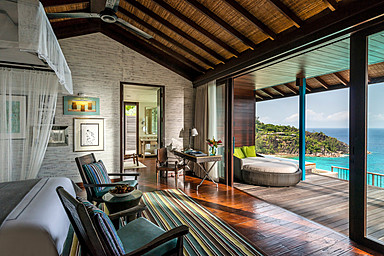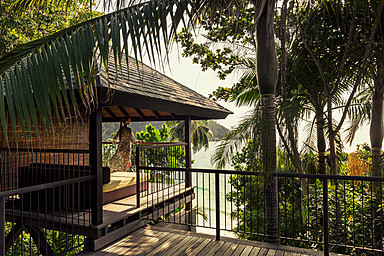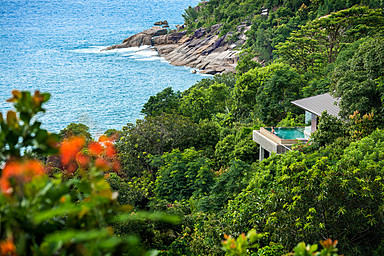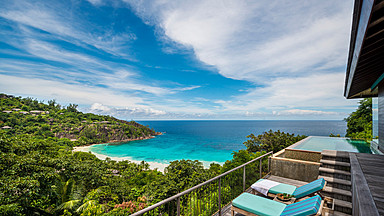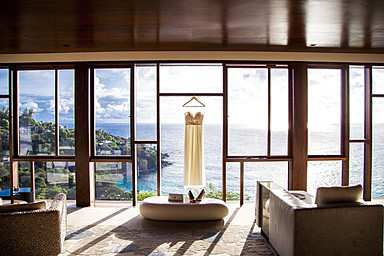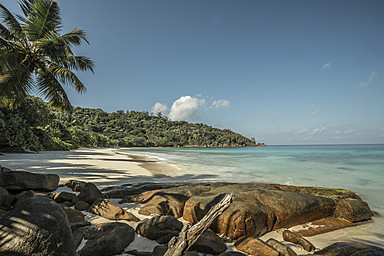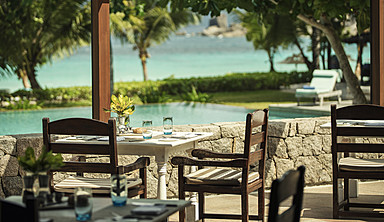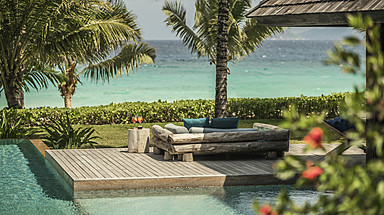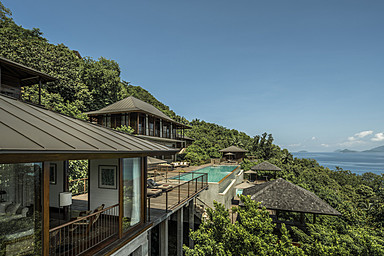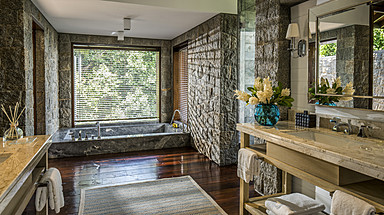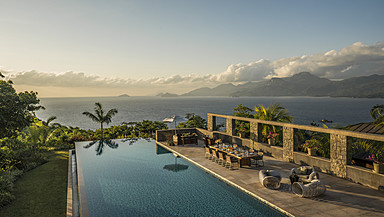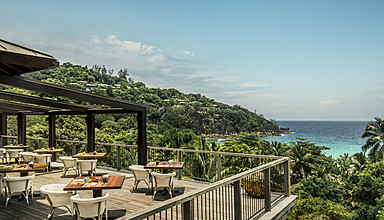 A ROMANTIC HIDEAWAY SET IN A TROPICAL PARADISE
A gentle ocean breeze floats up the granite hillside and into your tree-house villa, reminding you to take it slow. Here in Seychelles, we want you to experience the secluded island Eden at your own pace, whether it's just the two of you or the whole extended family.
Spend your days lounging by your private pool and playing in the turquoise waters of Petite Anse bay, or find your bliss at the hilltop Spa before sitting down for a sunset meal on a deserted beach. However paradise might look for you, we guarantee you'll find it here.
Designed with romance in mind, the one-bedroom villas are some of the most private, surrounded by lush jungle greenery and expansive views across Petite Anse bay.
Perfect for romantic getaways, all Guest Rooms are stand-alone villas that feature large sunken bathtubs and private pools, located either by the beach or nestled among the lush tropical hillside.
Whether footsteps from the turquoise waters of the Indian Ocean or perched on the hillside among the lush tropical forest, their spacious private villas are the ideal setting from which to explore this island sanctuary with friends or family, as your personal Residence Host takes care of every need for you.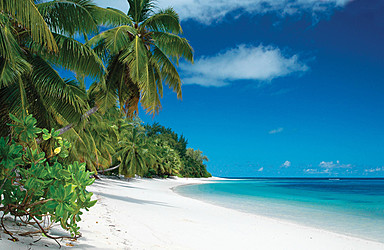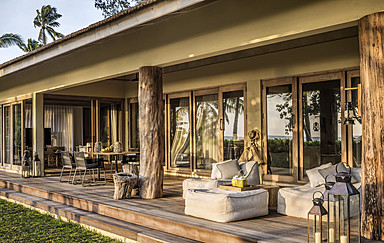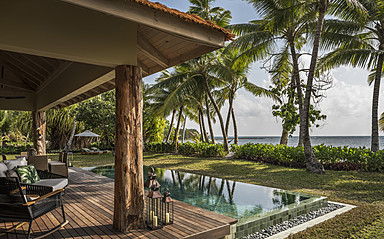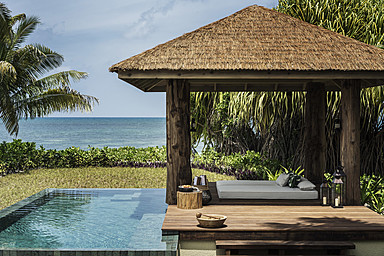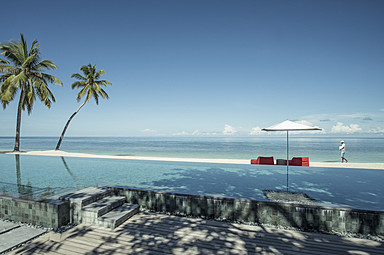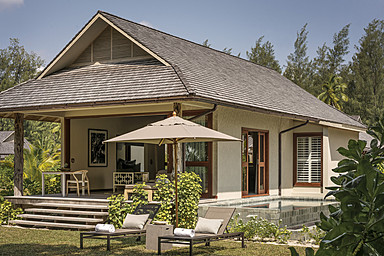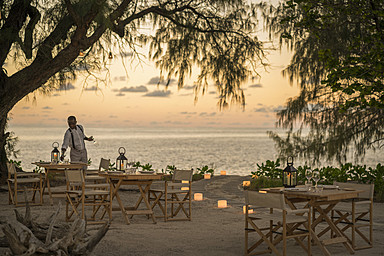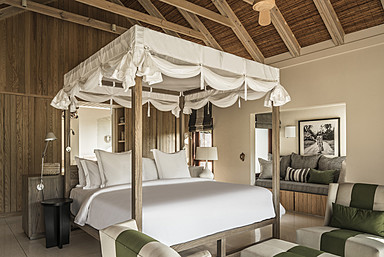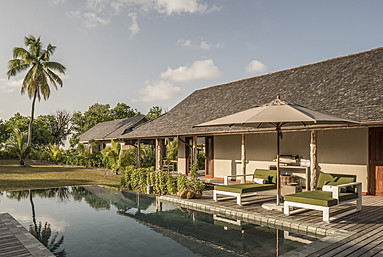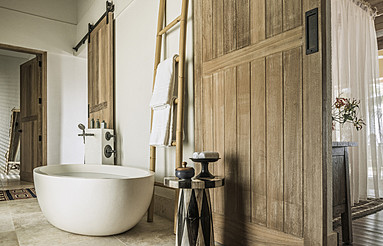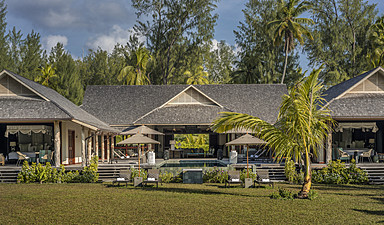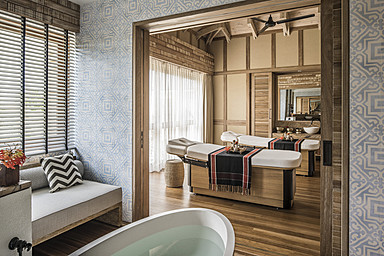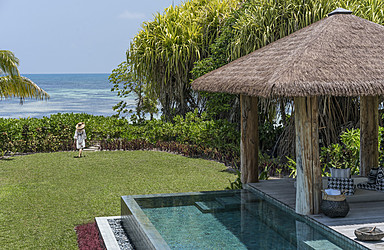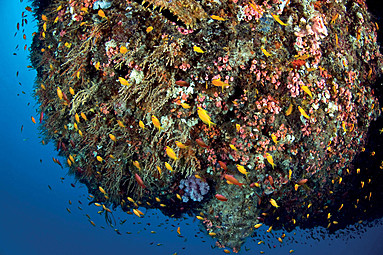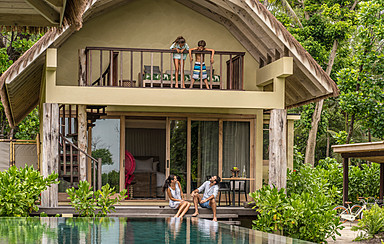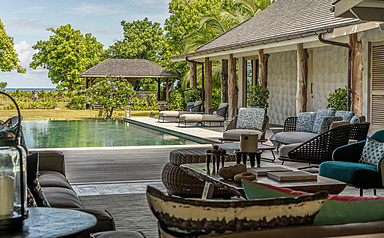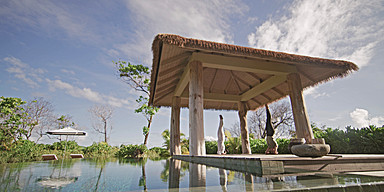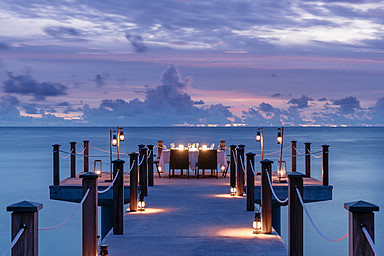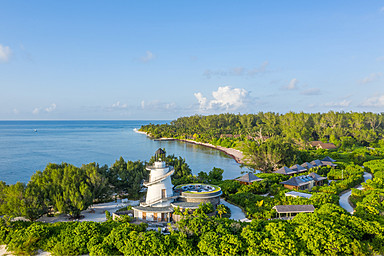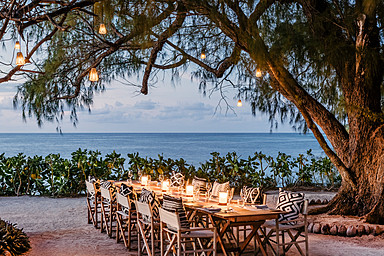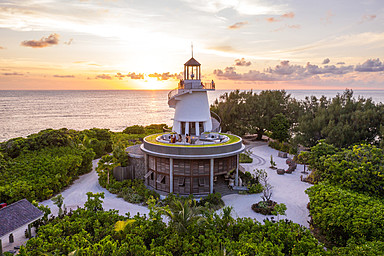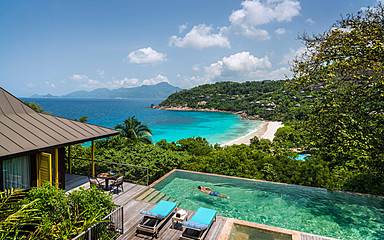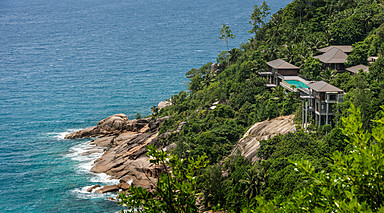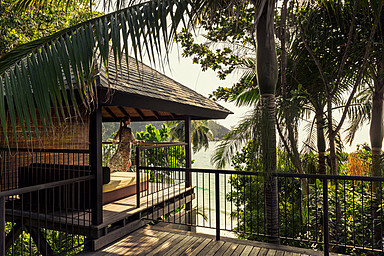 YOUR OWN PRIVATE PARADISE ON A LUSH CORAL ISLAND
On Desroches Island, there is nothing to distract you from tranquillity, save for the sound of birds singing and an ocean breeze that invites you to come a little closer.
They're the only resort on this captivating coral island in the middle of the Indian Ocean, where the beaches belong to no one and everyone at the same time. The rustic villas and suites are intimate retreats and will make you feel like a castaway who has struck gold.
Relax in your private pool cabana, watch the waves from a hammock strung between the palm trees, and toast the island sunset with dinner on the terrace, all before retreating inside to your roomy king-size bed.
Seychelles is part of an archipelago in the Indian Ocean, located about 1,600 kilometers (1,000 miles) from the east coast of Africa. You'll find this hotel in the outer Amirante Islands, a cluster of remote coral atolls that are considered some of the world's most pristine and untouched. Just a 35-minute flight southwest of Mahé, the main island of Seychelles, Four Seasons is the only resort on Desroches, which provides you complete privacy and exclusivity. With 402 hectares (933 acres) edged by 14 kilometers (9 miles) of white-sand beaches as your personal playground, you'll feel as though you've discovered your own private tropical paradise.
Enchantment Awaits in Seychelles Resort
Prepare to be spellbound as you discover the hidden gem of the Indian Ocean, JA Enchanted Island Resort. The ultra-luxurious resort features 10 exquisite villas with private pools and direct beach access on a private island in the middle of the Saint Anne Marine Park, a 15-minute motorboat ride from Mahe. A paradise for romantic and magical holidays, JA Enchanted Island Resort invites you to feast on delicious Creole cuisine, swim in the crystal clear water, unwind at the hilltop spa, or lounge in your own private pool as you take in the wonders of Seychelles.
Private Pool Villa
Inspired by Creole-Seychellois heritage, the one-bedroom villas with private infinity pool evoke the islands' colonial past with traditional design complemented by contemporary touches. Spacious indoor area with floor to ceiling windows open to the outdoor areas, which provide a private tranquil haven to relax in the shade, soak up the scenery, or enjoy bright skies.
Experience exceptional Seychelles in-villa dining around the clock in the comfort of your villa. Whether it's breakfast in bed, a seafood supper beside the shore, a beach picnic, or light lunch on the pool deck, your perfect meal is just a phone call away.
Celebrate life as nature intended
Discover the ecological jewel of Seychelles and private-island home to Six Senses Zil Pasyon.
Coral-fringed beaches and massive granite rocks create an air of drama and beauty in this haven of perpetual summer. Step in tune with nature, swim with turtles, and enjoy an intimate destination that is a tropical ode to well-being and absolute comfort.
Occupying less than a third of the total island, Six Senses Zil Pasyon is the sole resort on Félicité. Considered as one of the satellites of La Digue, the island is encircled by Grande Soeur, Petite Soeur, Coco, and Marianne and offers the ultimate island-hopping experience.
Relax by the impressive central swimming pool as ocean waves gently break over the stone retaining edge, or choose one of the resort's three white-sand beaches.
All-villa Seychelles accommodation with private infinity pools
Six Senses Zil Pasyon has 28 one-bedroom pool villas in Seychelles (including Panorama for views and Oceanfront for relaxing ocean sounds) and two two-bedroom pool villas, which offer more seclusion among lush tropical vegetation. The three- and four-bedroom Residences are our best-kept secrets, with inspired design, ultra-sleek finishes, and vistas across the Indian Ocean.