Vast savannahs peppered with immense herds of wildlife. Snow-capped equatorial mountains. Traditional peoples who bring soul and color to the earth. Welcome to Kenya.
When you think of Africa, you're probably thinking of Kenya. It's the lone acacia silhouetted on the savannah against a horizon stretching into eternity. It's the snow-capped mountain almost on the equator and within sight of harsh deserts. It's the lush, palm-fringed coastline of the Indian Ocean, it's the Great Rift Valley that once threatened to tear the continent asunder, and it's the dense forests reminiscent of the continent's heart. In short, Kenya is a country of epic landforms that stir our deepest longings for this very special continent.
our LXRY! hotel selection
We have some criteria before we can call a hotel a LXRY! Selection Hotel. We want to be surprised, we need luxury and hospitality at a high level, we love the quality of food and the rooms, we think the location is super important, and….we want to memorize the hotel for a lifetime! So you will not find basic chain hotels that look similar in all countries but truly found local gems that are different and memorable.
VINTAGE LUXURY AT ITS BEST
The award-winning Cottar's 1920s Safari Camp has its own 7608-acre private conservancy and is situated one kilometer from the famous 'seventh' natural wonder of the world, the Maasai Mara in Kenya and the Tanzania Serengeti game reserve. Owned and managed by the oldest established and continuing safari family in Africa it extends an era of luxury and quality and returns to the original spirit and essence of 'safari'.
The camp has nine tents in total (two honeymoon suites, four double tents and three family suites), all with en suite bathrooms. The family tents have living rooms with fireplaces. The entire camp is situated to ensure that tents are private and quiet whether for honeymooners or families with young children.
The camp has two main mess tent areas for fine dining, drinking, reading and relaxing, and an amazing pool and spa where guests can relax after a game drive. Guests can also enjoy a safari bath or safari shower, a genuinely unique way of bathing specifically set up in the savannah. The location of the camp provides easy access for day and night game drives to the Masai Mara game reserve and the conservancy, game walks, and cultural interactions with the Maasai community.
Winners of numerous accolades, including 'Best Tented Camp in the World', Best small to medium enterprise in Africa, Fodor's Travel Award in the Trip of a Lifetime category, Global Eco-sphere Retreat accredited and recipient of the Green Globe award for environmental practices, Cottar's 1920s Safari Camp offers discerning travelers authentic and unique lifetime safari experiences.
Cottar's 1920s Safari Camp provides the romance of safari under cream canvas tents, the style of the bygone era of the twenties, while at the same time supplying the amenities required by today's modern world travelers and professional guides whose qualifications are the highest in Africa. Offering an abundance of wildlife, a guarantee of privacy, and the highest standards of professional guiding in a luxurious and authentic camping environment.
THE COTTAR FAMILY PROVIDES GENUINELY STUNNING WILDLIFE AND WILDERNESS EXPERIENCES, ENGAGING IN THE ORIGINAL SPIRIT AND ESSENCE OF 'SAFARI': AN ABUNDANCE OF WILDLIFE, A GUARANTEE OF PRIVACY, AND THE HIGHEST STANDARDS OF PROFESSIONAL GUIDING, IN A LUXURIOUS AND AUTHENTIC SAFARI ENVIRONMENT.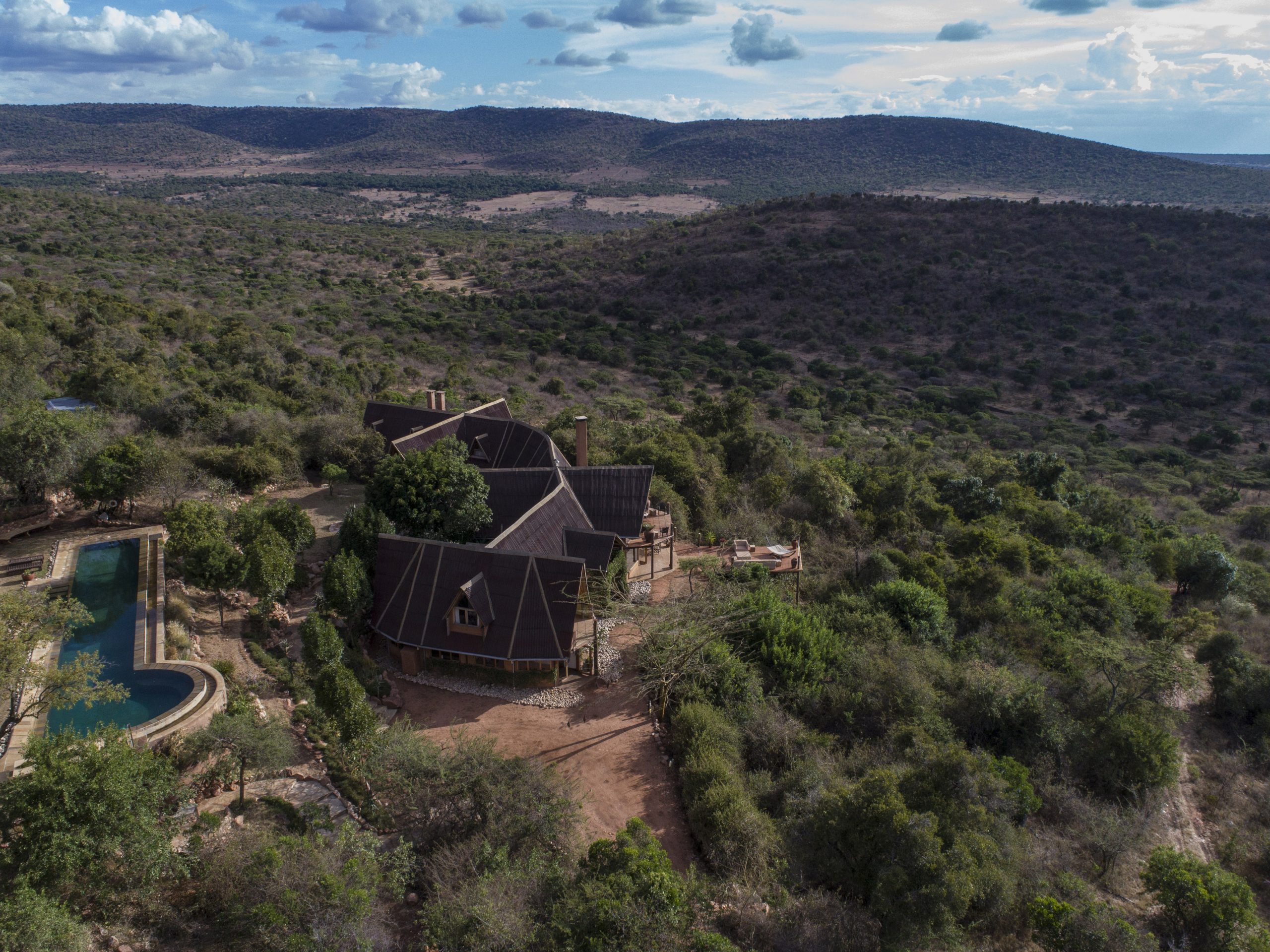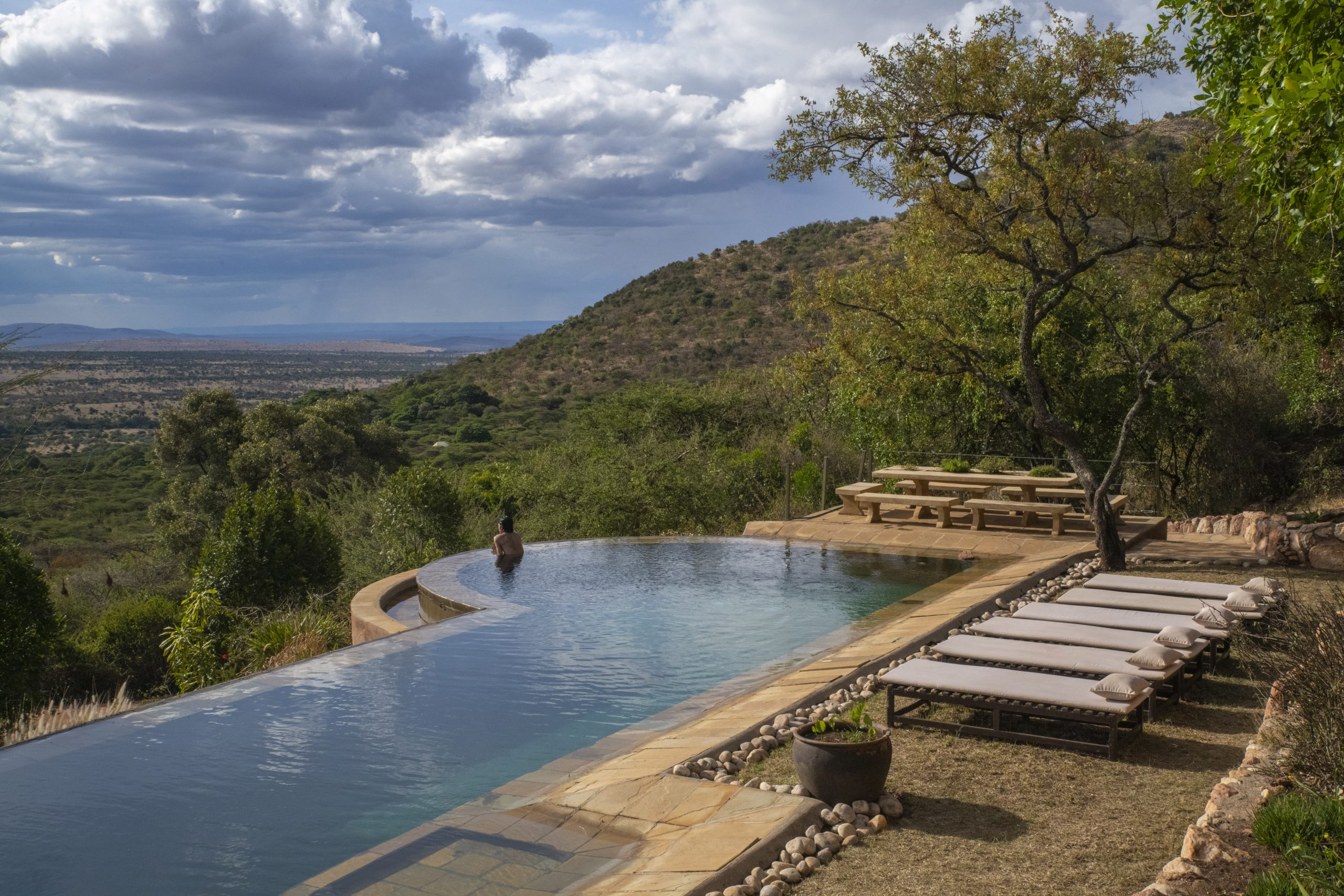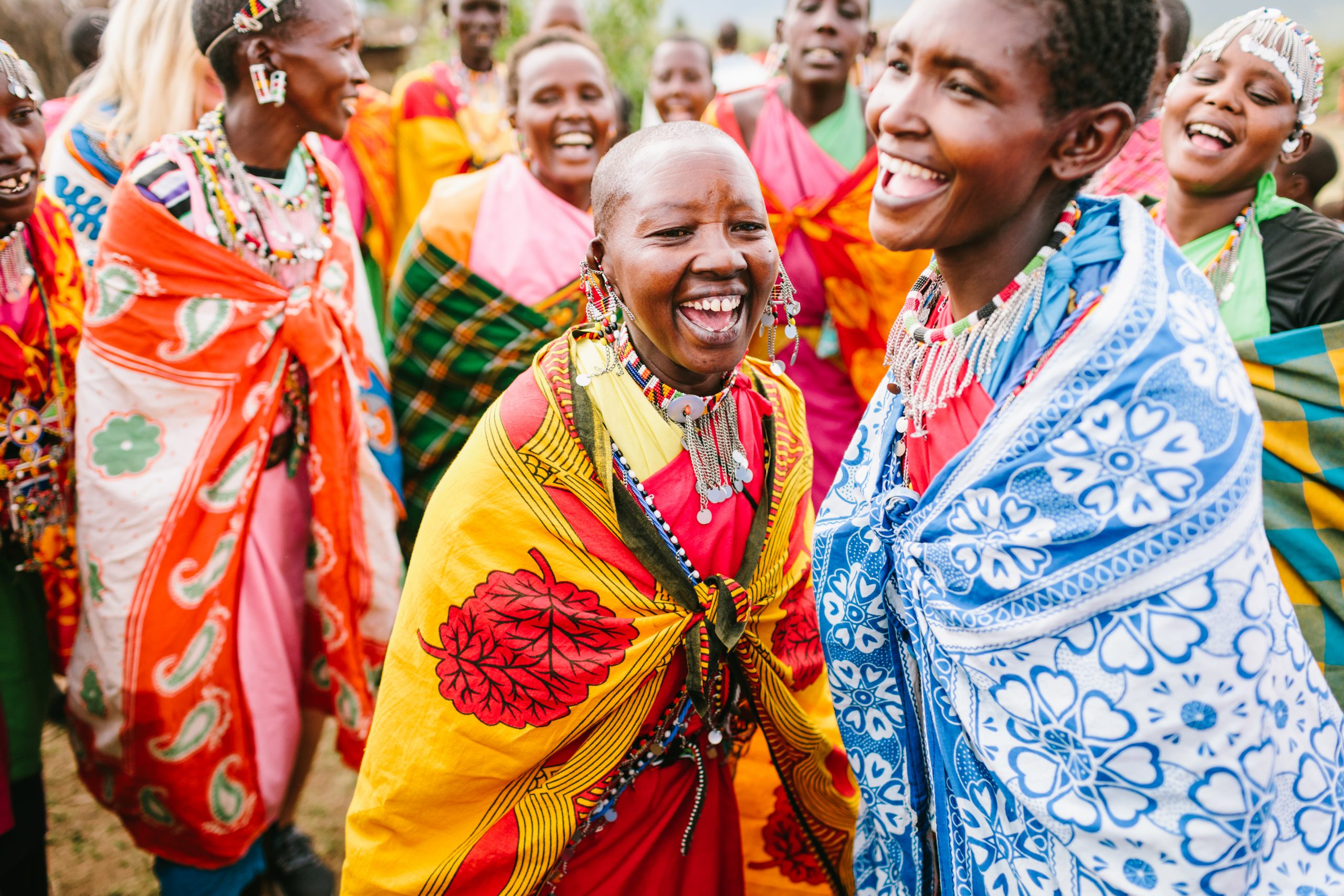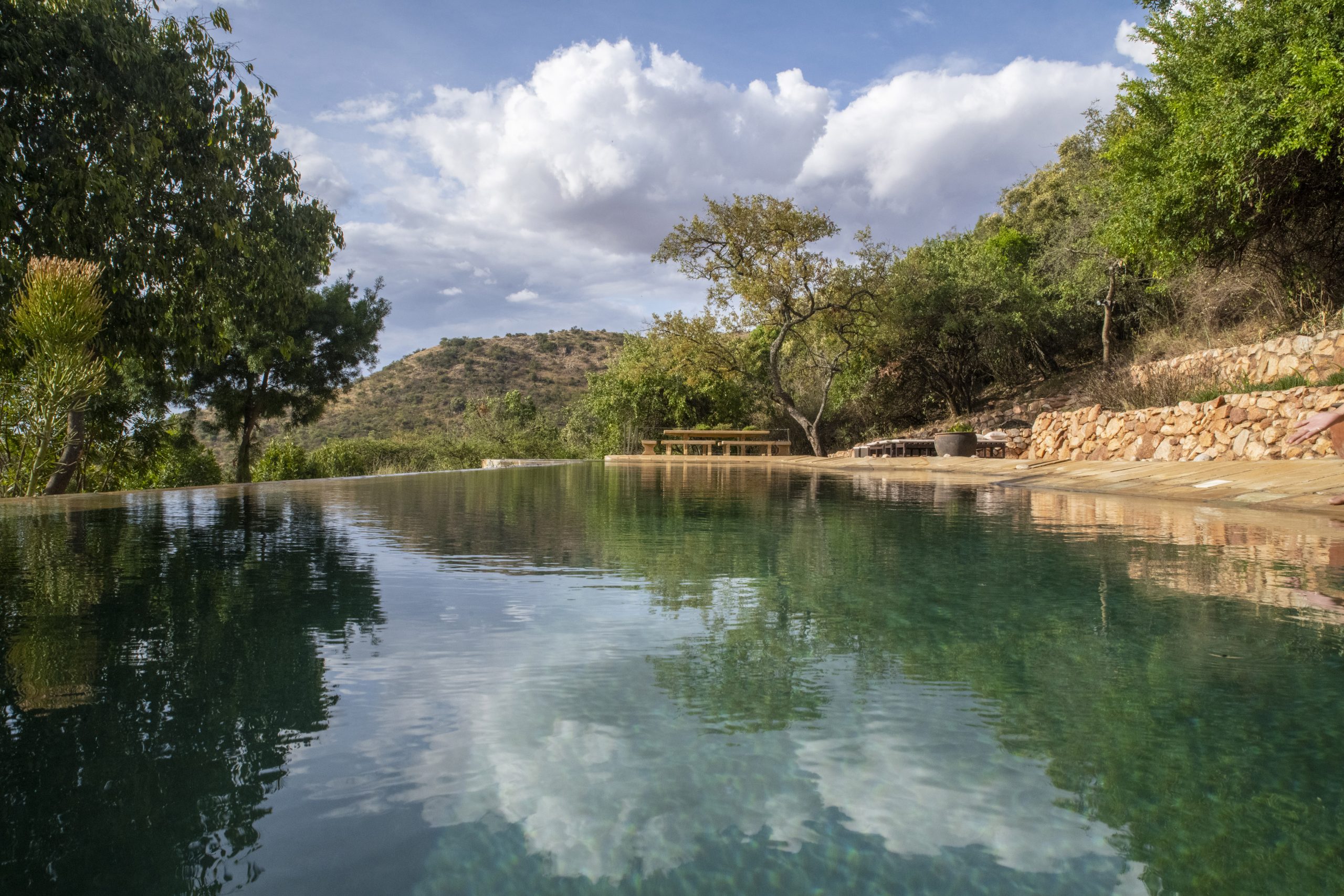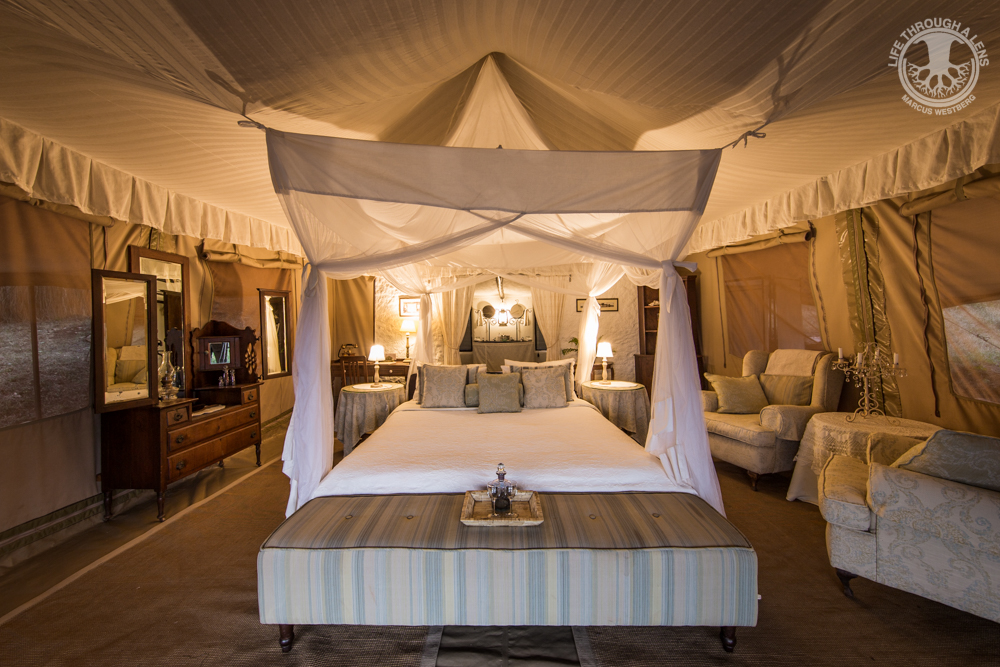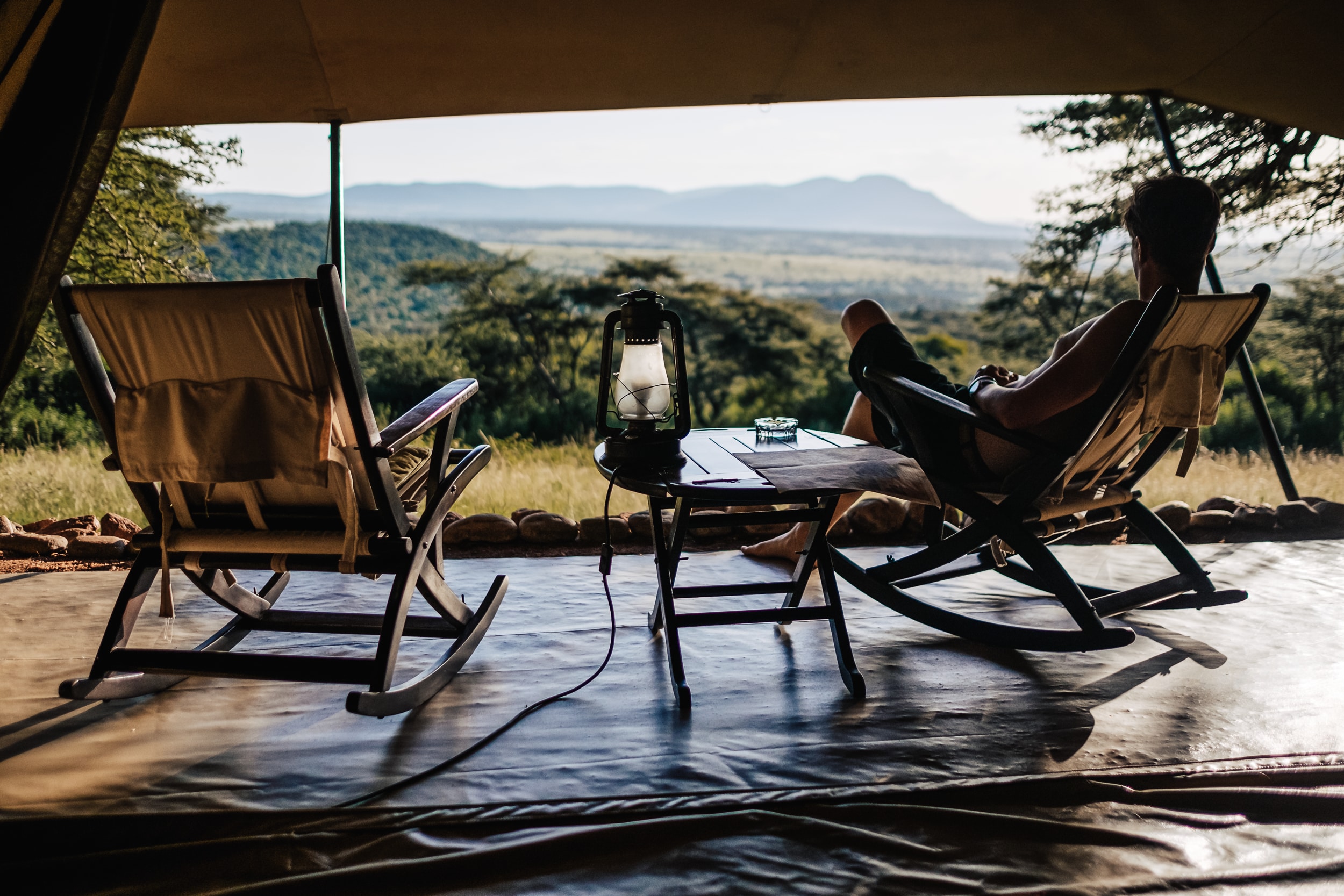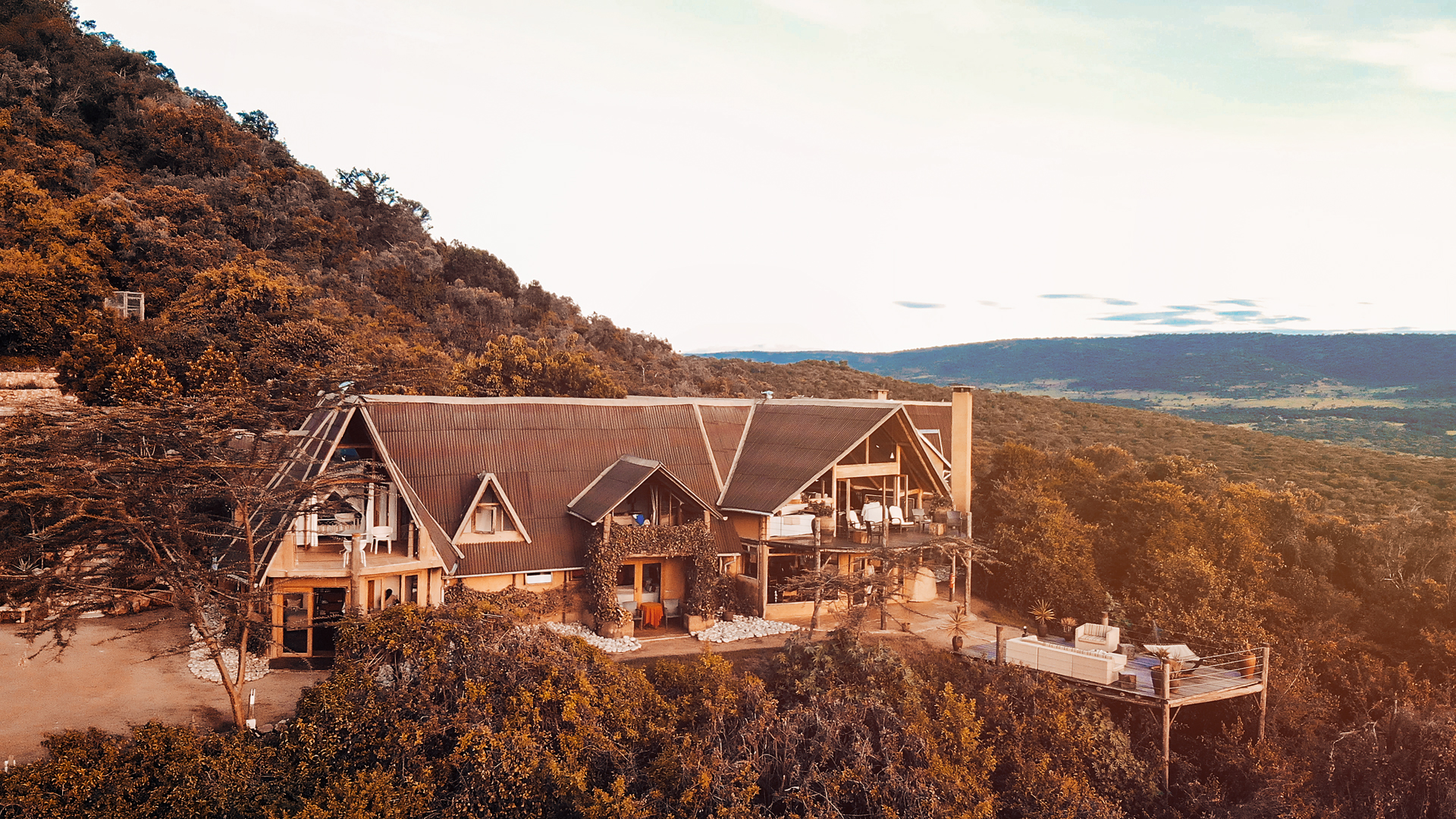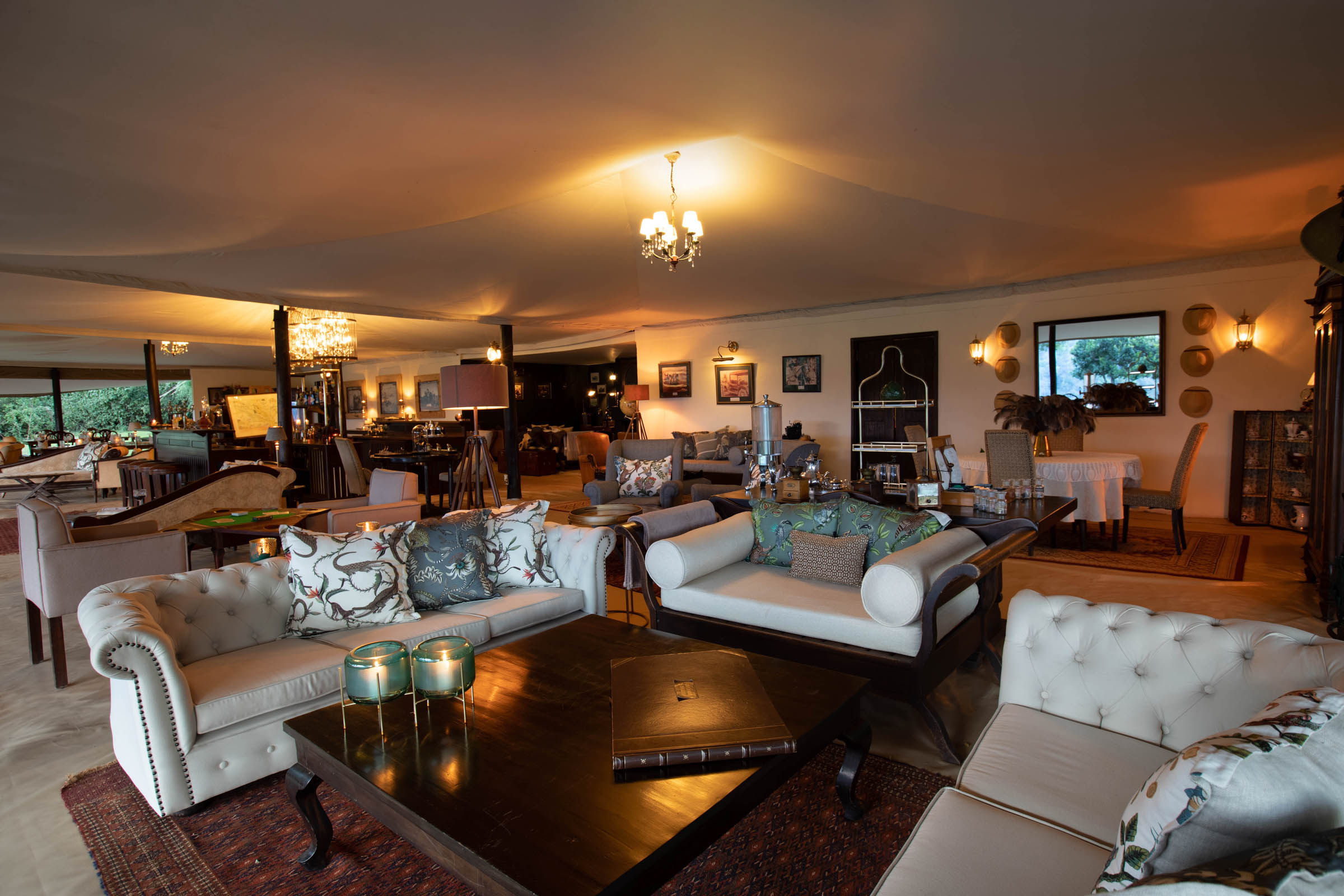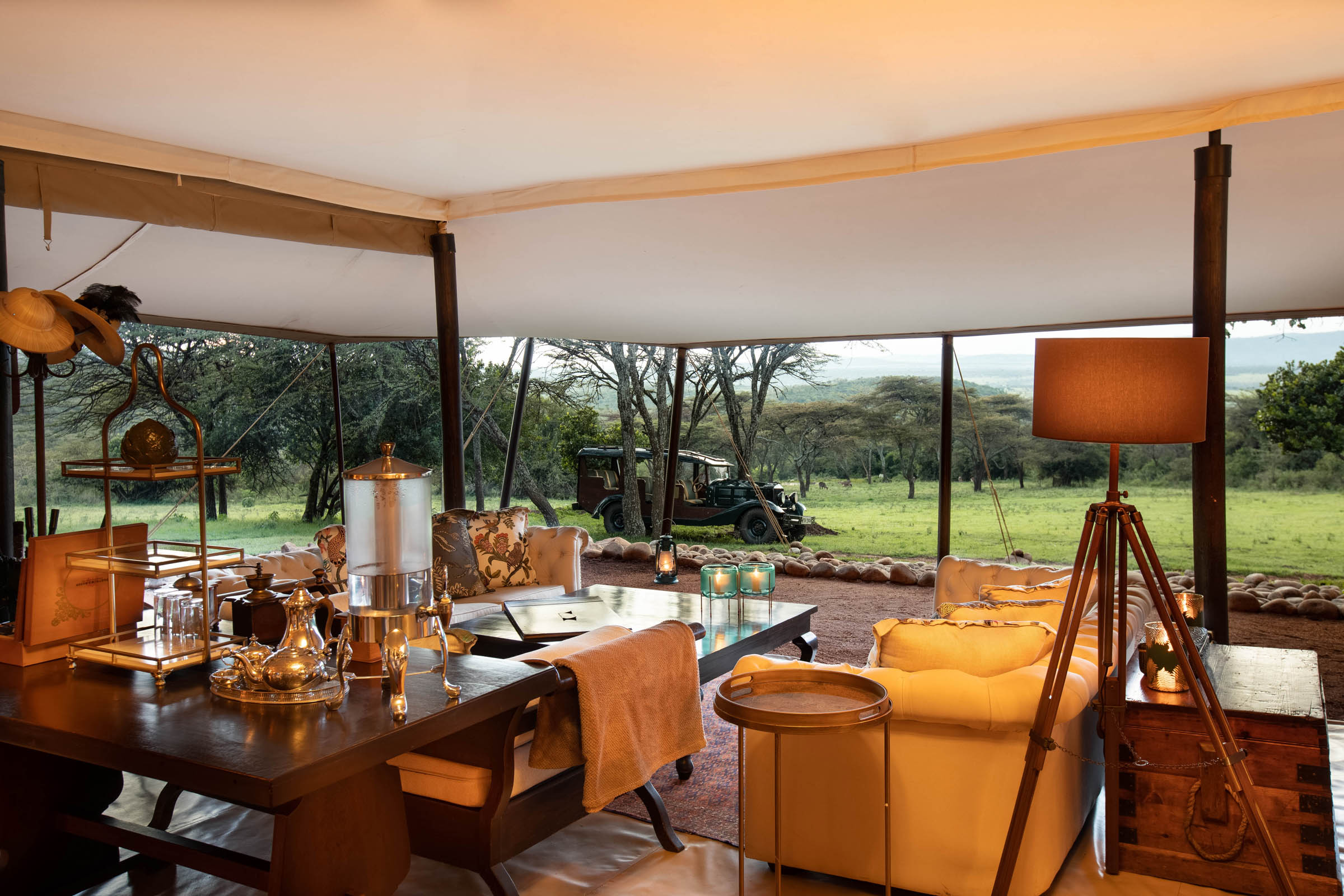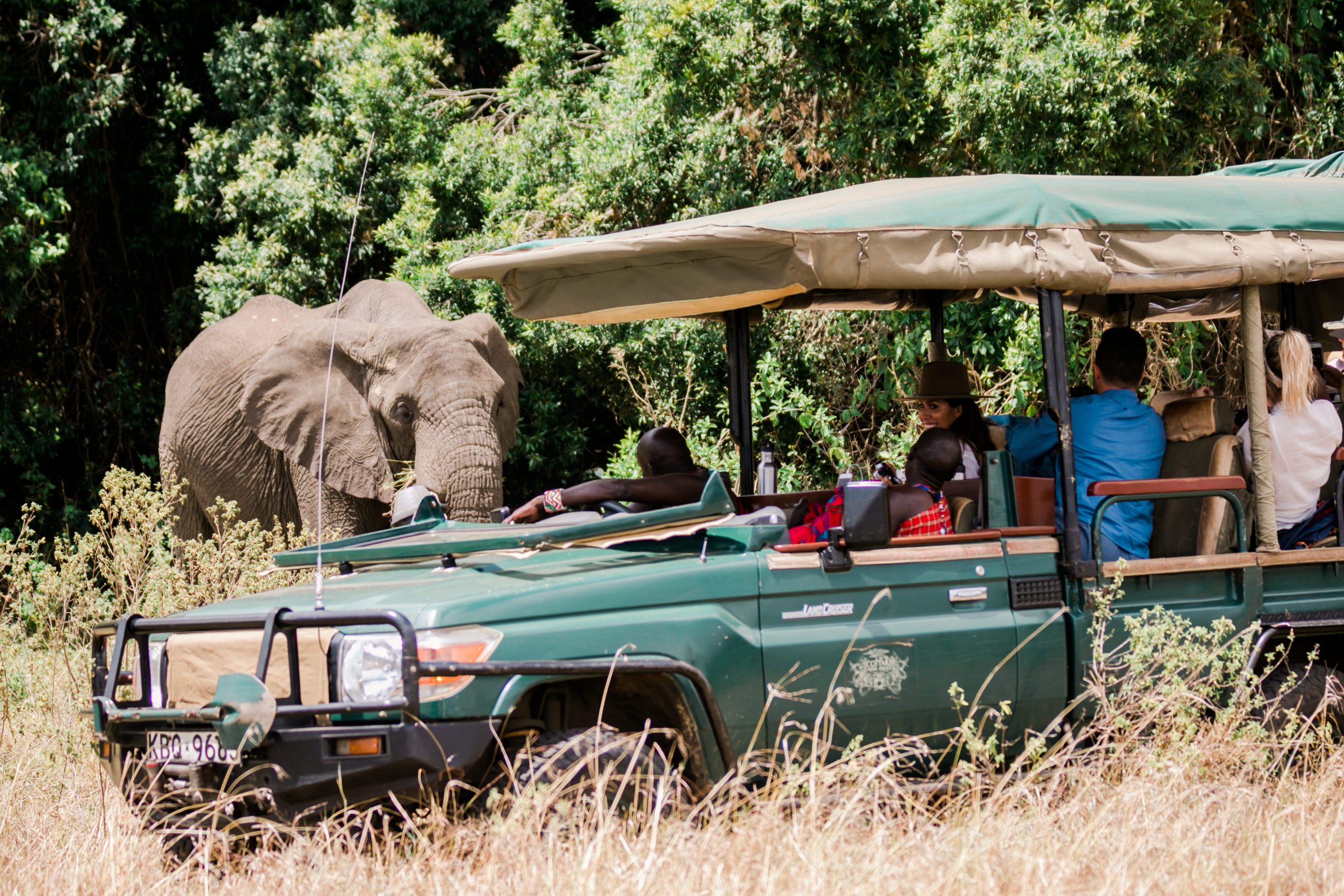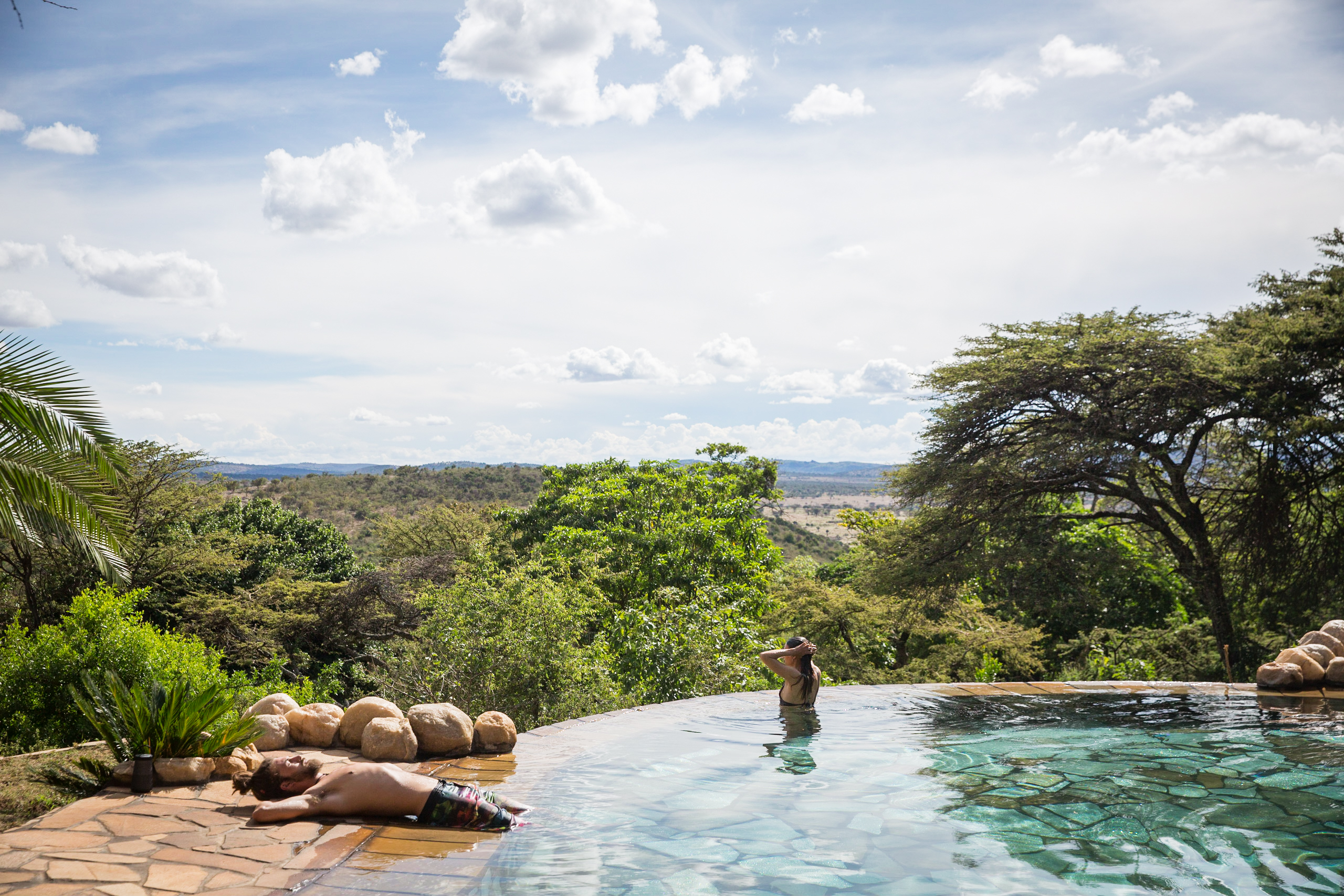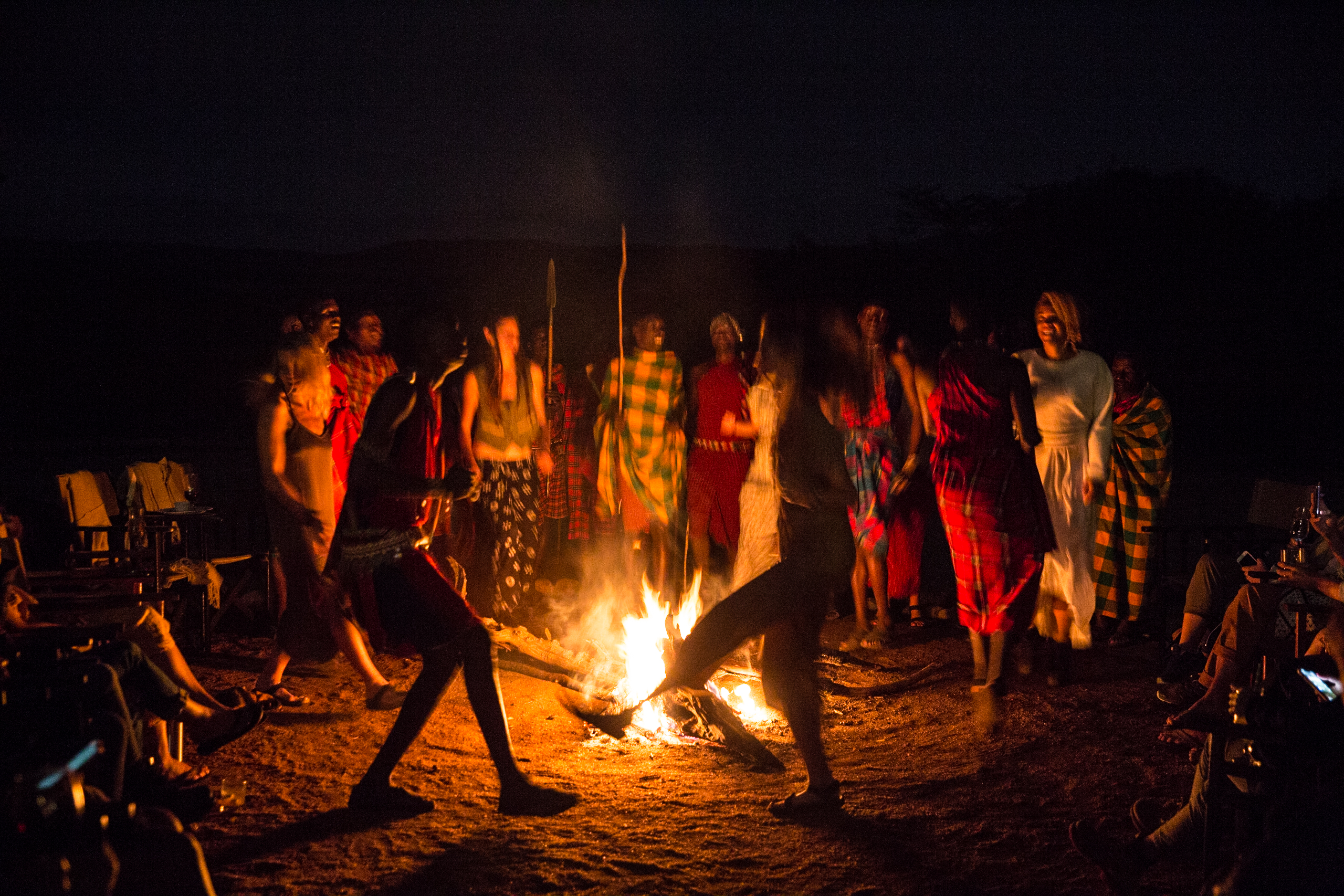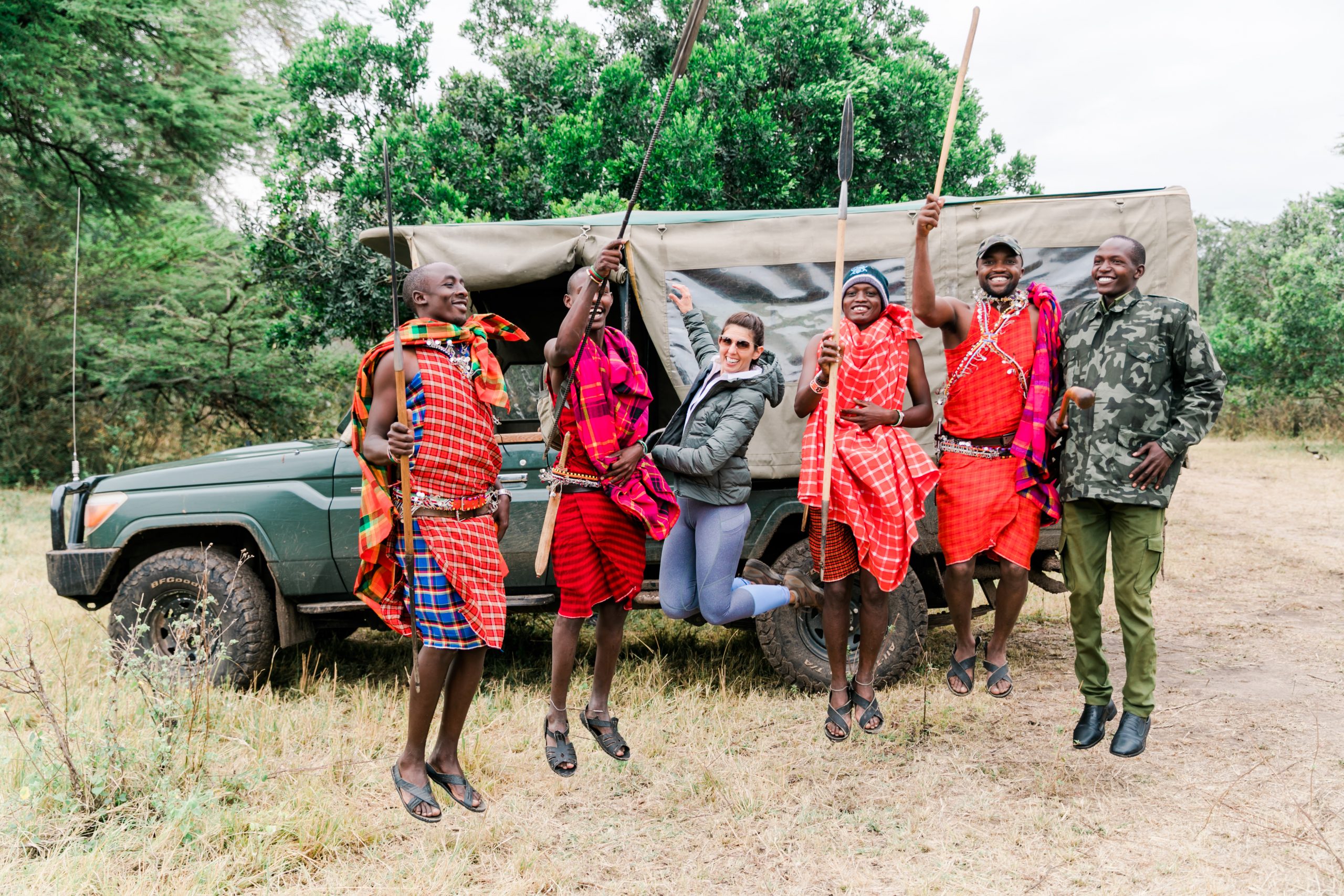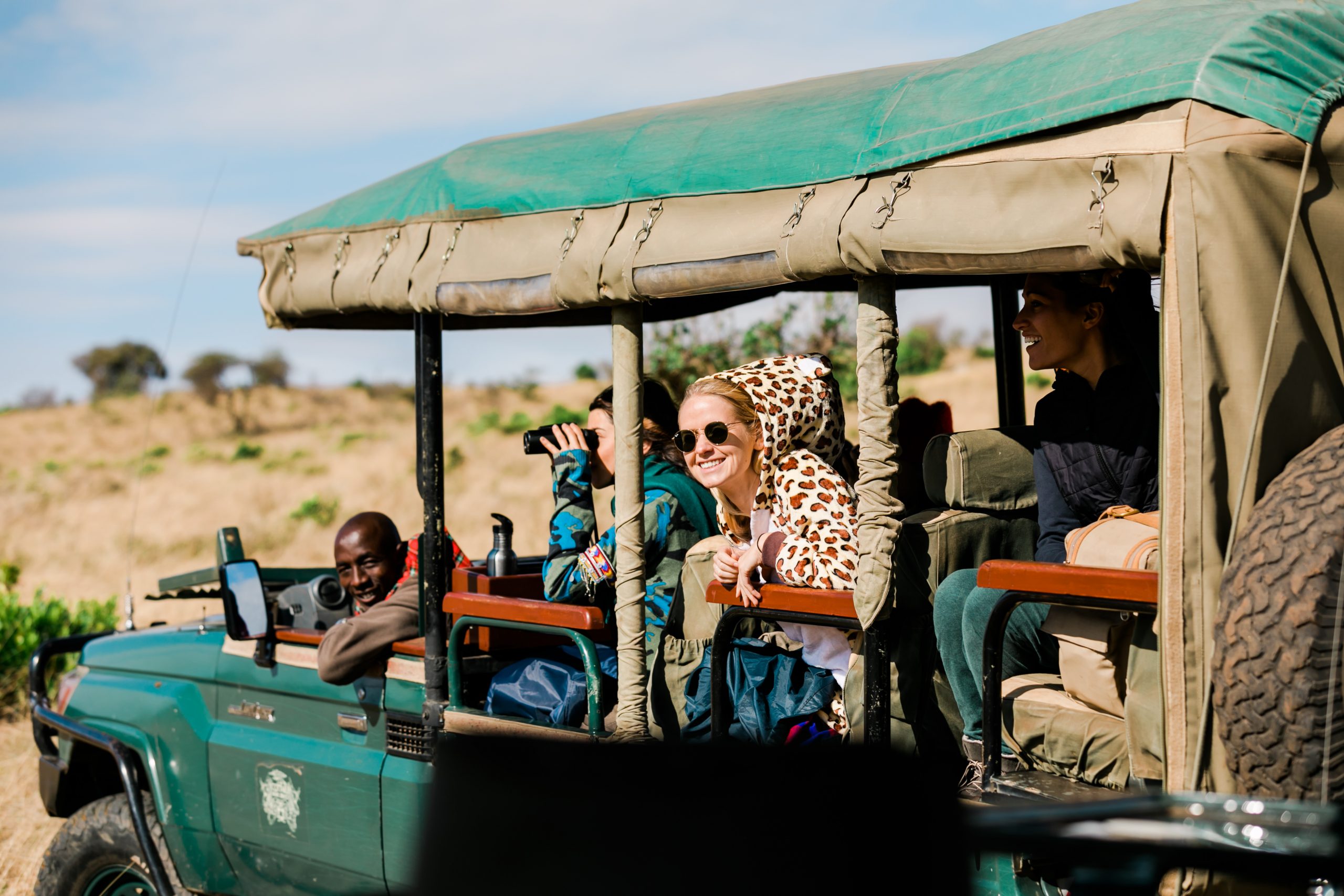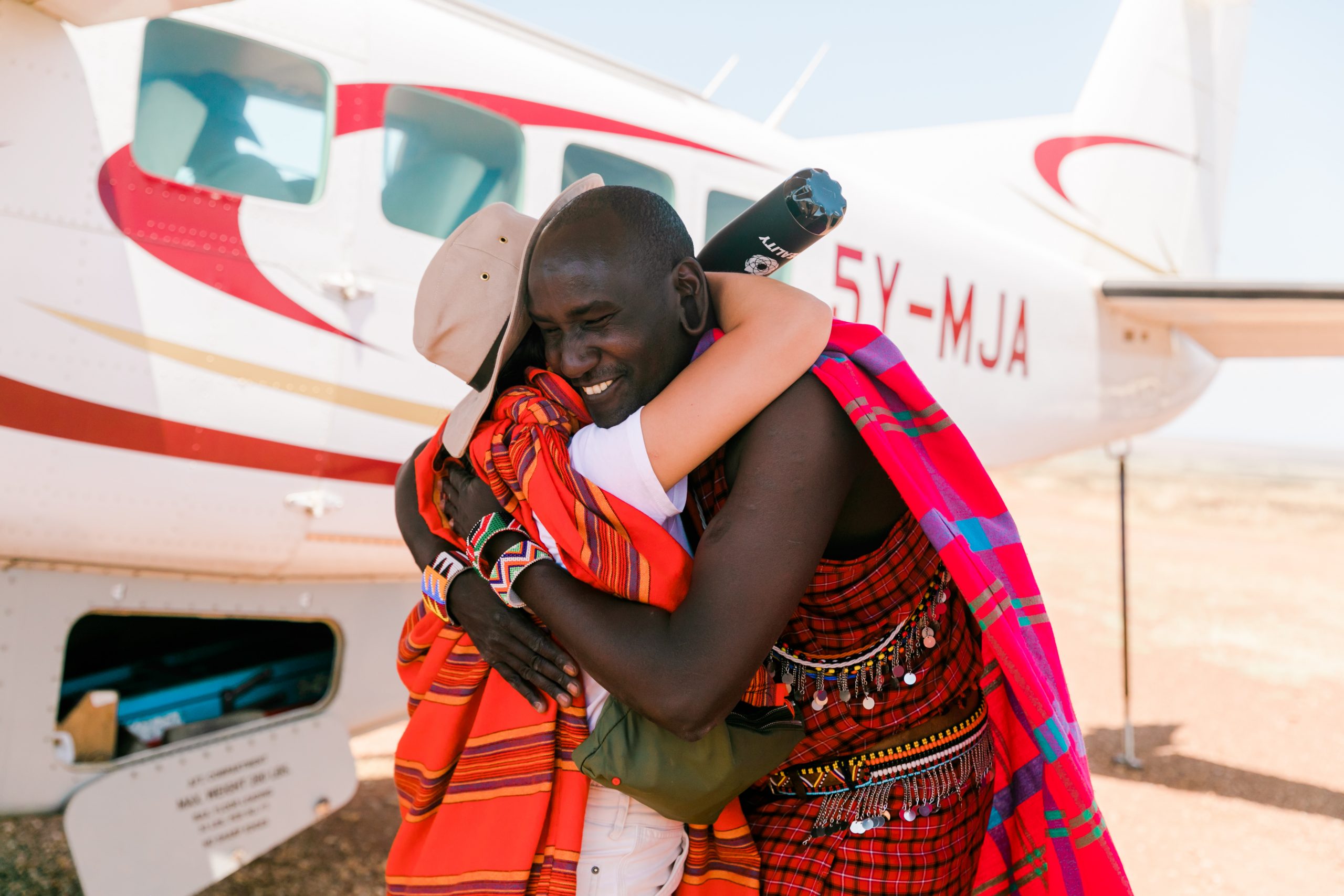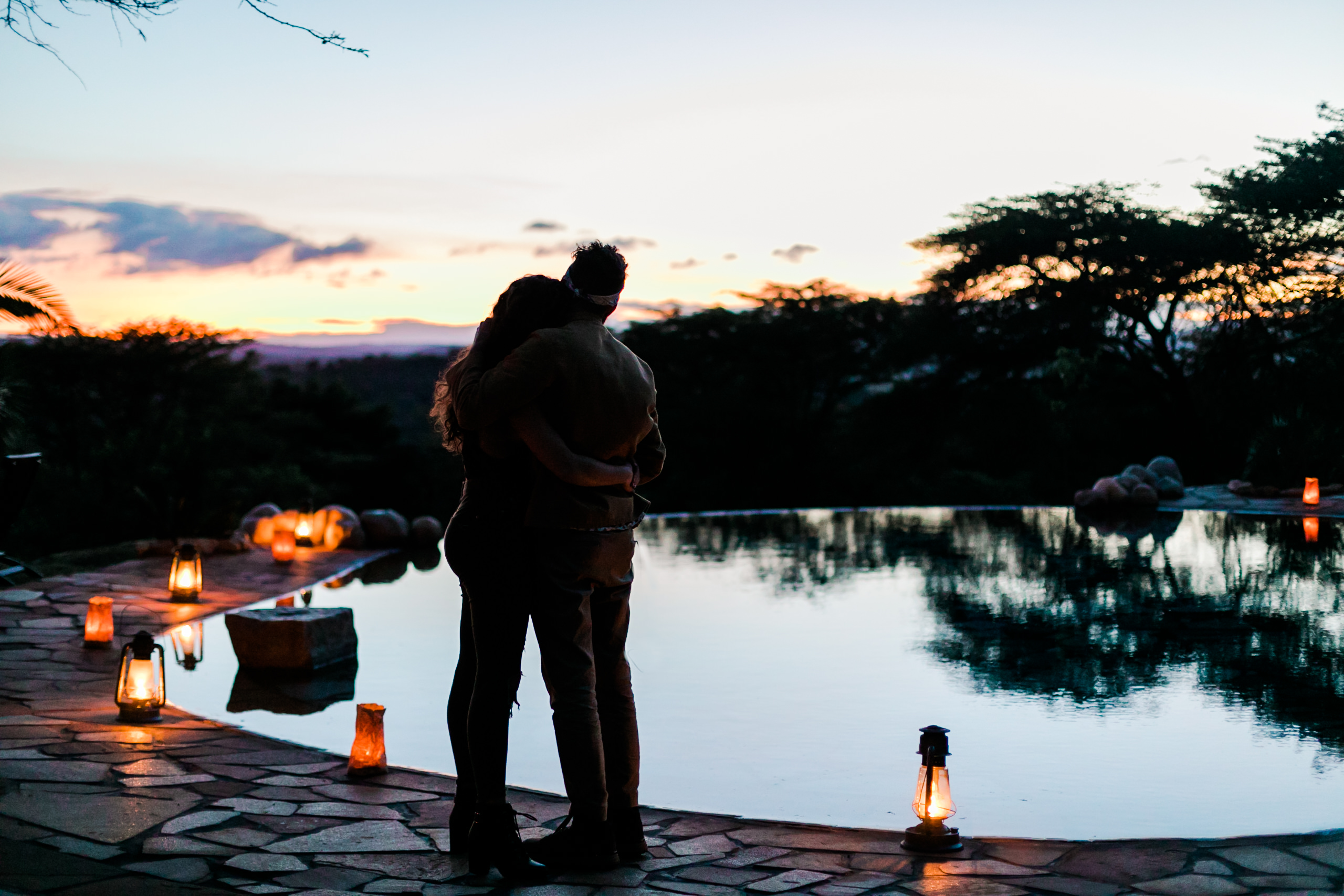 inspired by the Masai Mara's breath-taking natural wonders
Sanctuary Olonana is an exceptional luxury safari lodge set on a private stretch of the Mara River in the heart of Kenya's most famous game reserve, the Masai Mara.
Featuring 14 glass-sided suites, Sanctuary Olonana is inspired by the Masai Mara's breath-taking natural wonders, an abundance of wildlife, and a dramatic river that runs right past its forest setting.
Game drives, cultural visits, bush dinners, sundowners, scenic flights, and balloon rides, Olonana makes for a wonderful African safari.
Relaxed safari-inspired permanent tents offer mosquito nets, wood furnishings, and en suite bathrooms. All feature verandas with river views.
Free perks include airport shuttle service, refined open-air meals, and drinks, plus game drives, nature walks, and Maasai village tours. There's a fire pit, an outdoor pool, and an airy, modern restaurant with traditional mud walls and a fireplace. A deck and a spa overlooking the river. Children's activities are offered.
Located on a private stretch of the Mara River bordering the epic Masai Mara.
During the annual Wildebeest Migration, the action happens less than 40 minutes camp's doorstep.
Easily accessible, only a 45-minute flight from Nairobi.
Newly opened Geoffrey Kent Suite featuring 2 ensuite bedrooms, private dining, infinity pool, and private vehicle and guide.
Offers game drives, cultural visits, bush dinners, sundowners, balloon flights, and scenic flights.
Gold Eco-Rated by Ecotourism Kenya and winner of "Africa's Leading Eco-Lodge" in World Travel Awards 2015.
In the TripAdvisor Certificate of Excellence Hall of Fame. This unique accolade is granted only to those businesses that have won the Certificate of Excellence for five years in a row.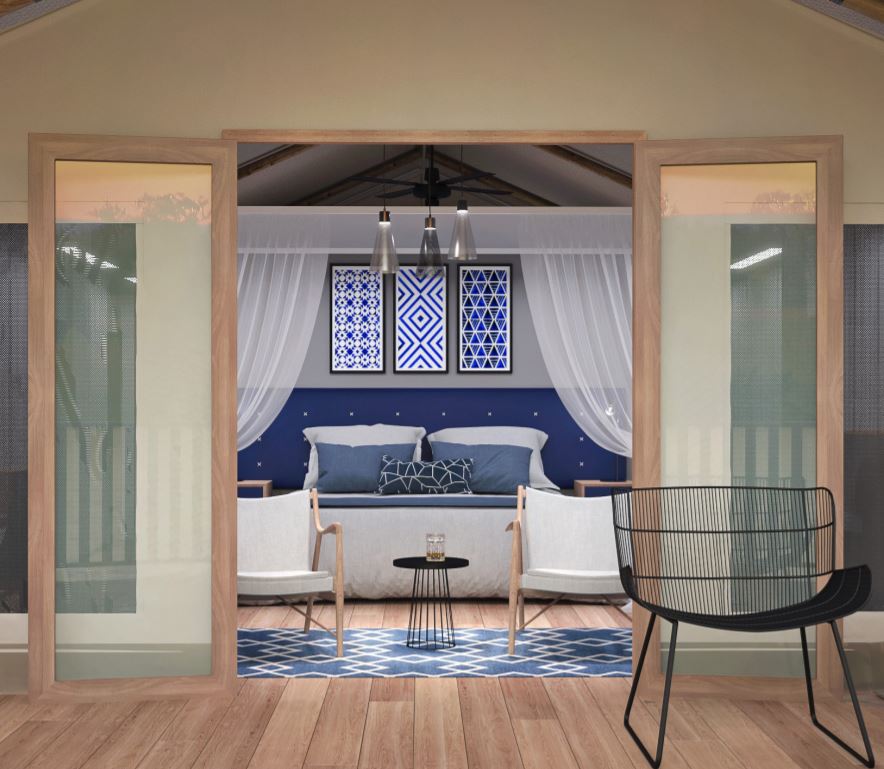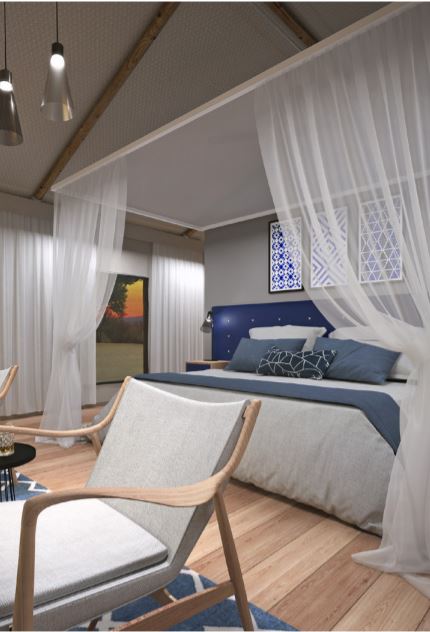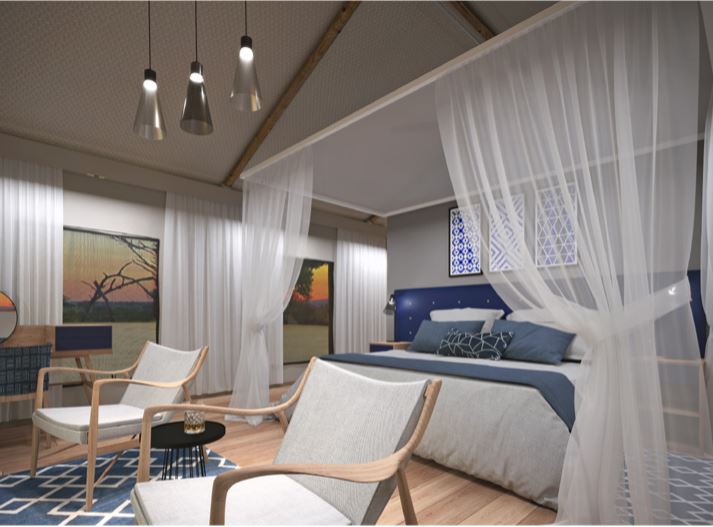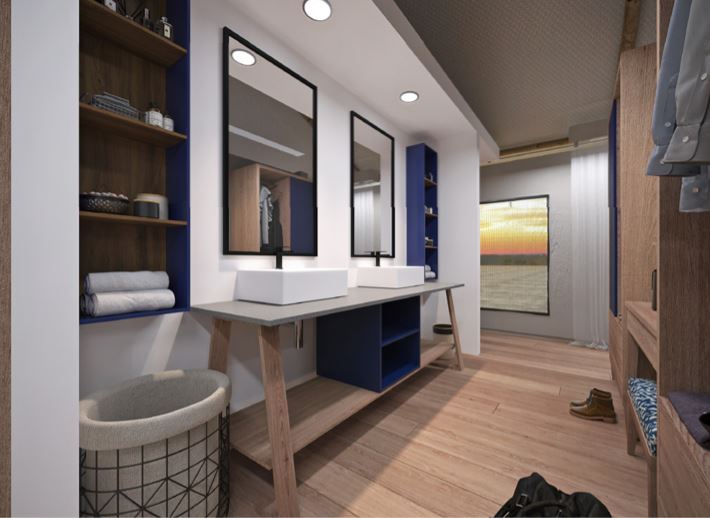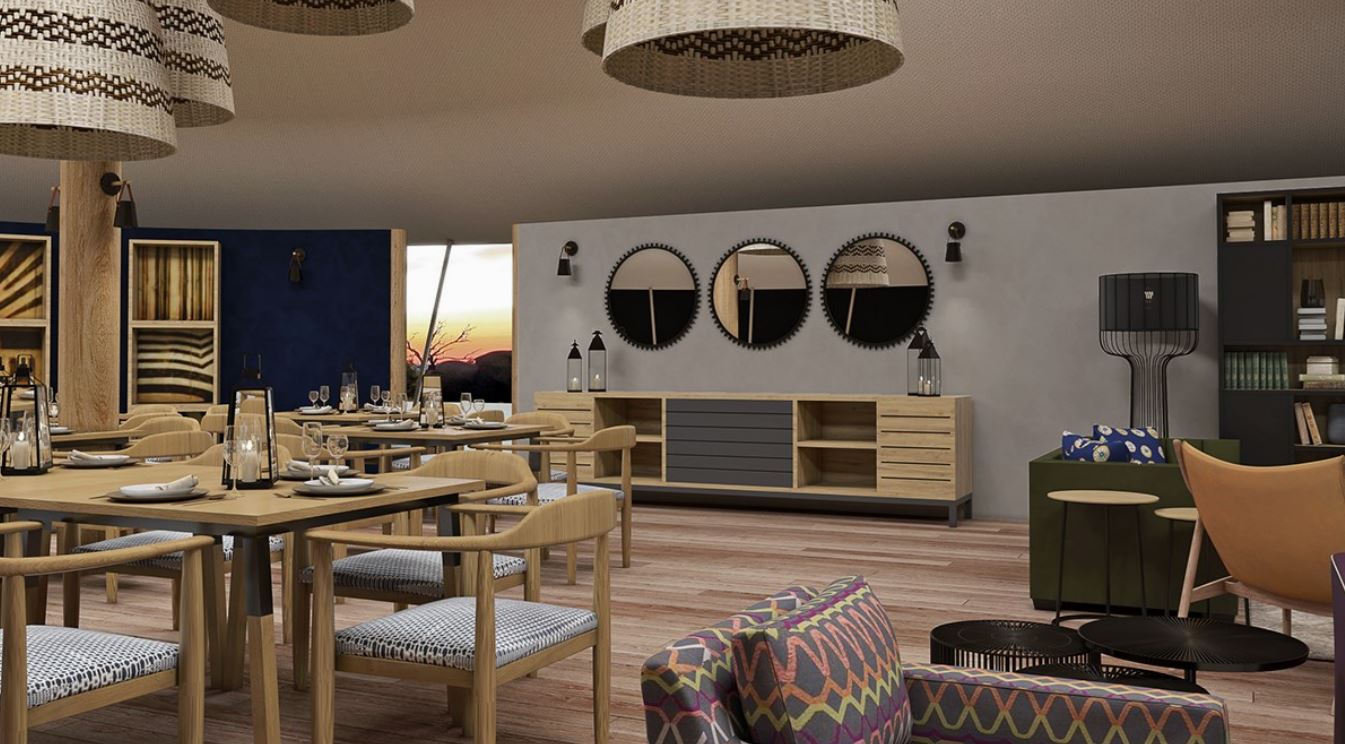 a peaceful haven that reflects its surroundings
Nestled amongst fever trees in the shadow of Mount Kenya, Sanctuary Tambarare, opening 1 June 2022, delivers the perfect balance of adventure and serenity.
Sanctuary Tambarare looks out across the grassy plateau of the award-winning Ol Pejeta Conservancy, 90,000 acres of the unspoiled African landscape, where the Big Five roam, including the last two northern white rhinos on earth.
With just 10 luxurious guest tents, Sanctuary Tambarare is a peaceful haven that reflects its surroundings – with a generous helping of indulgence.
After adventurous days tracking lions, riding horses with rhinos, or spotting giraffes, elephants, gazelle, and zebra in this stunning wildlife retreat, guests can retire to the secluded tented camp for sundowners, relaxation, and attentive five-star service.
The individually decorated canvas tents have a boutique-meets-bush style that harks back to the golden age, updated with contemporary style, from teak floors to unique touches that reflect the local culture.
Each luxury guest tent is large and airy (57sqm), with a private veranda overlooking the grassy plains. Gently billowing white curtains add to the romance, with Masai-inspired art in traditional blue – representing the sky and precious rainwater. Enjoy floor-to-ceiling cinematic views of the landscape from the super king beds. The ensuite boasts a walk-in shower, double basin and sumptuous towels.
At the camp's superb restaurant, chefs impress by preparing delicious dishes, fresh salads, and freshly baked bread right here in the middle of the bush. The friendly team is happy to attend to guests' wishes and any requirements, from vegetarian meals to a special anniversary dinner. There's also a refined bar tent with an attractive deck and plenty of loungers overlooking the boma.
Out of Africa views
Located in the heart of the Laikipia Plateau, just north of the Equator in Kenya, Segera is a unique destination with both arid and savannah landscapes. Just eight luxury villas in a private game reserve of 50,000 acres in the foothills of Mt Kenya make Segera very private and exclusive. See all of the Big Five in addition to rarer species such as Wild Dog, Reticulated Giraffe, and Grevy's Zebra. The reserve enjoys stunning landscapes, including views of Mount Kenya right from the lodge.
Greater Segera
50,000-acre Segera Conservancy, a private Game Reserve open to only 20 guests.
Opportunity to seek Big Cats, large mammals, and plains game while enjoying a temperate climate. A vital migratory route for Elephants.
The Ewasu ecosystem lies at the equator, and as part of the Great Rift Valley, is one of the most scenic landscapes in Kenya. Segera offers diverse wooded savannahs, four rivers, and a beautiful cascading waterfall.
Who could forget the scenery from the film Out of Africa; with aerial footage of a flock of flamingo roused over a picturesque great lake? The Rift Valley region was the location for the scene. The original 1929 fixed-wing yellow Gipsy Moth plane used in the movie was purchased at an auction by Segera and returned home to Kenya. This refitted aircraft still flies over the stunning scenery of Mount Kenya and the nearby lakes, piloted by owner Jochen Zeitz.
All villas with en-suite bathroom & shower
Romantic outdoor nature bath
Private outdoor deck with sunlounger on
Hanging outdoor swing-bed to enjoy nature
Luxury bath amenity range & hairdryer
In-villa mini beverage service station
Two of the villas have a private garden & pool
Solar-powered lodge with backup generator
Rainwater harvesting tanks and a borehole
A Bio box system recycles all wastewater
Complimentary laundry service is offered.
where elephants come to bathe
Sasaab is close to the Buffalo Springs and Samburu National Reserves, in Kenya's Northern Frontier District. It's a place of rich natural diversity with an astounding number of animals from huge majestic elephant to lion, leopard, and cheetah and the 'Samburu Special Five': the Beisa oryx, reticulated giraffe, Grevy's zebra, Gerenuk antelope, and Somali ostrich. Sasaab prides itself on its hospitality and our friendly and attentive staff strive to make every guests' experience unforgettable.
The architecture of Sasaab follows strong Moroccan design principles, in which African heat is of primary consideration. Each of the nine Moroccan-styled rooms is over 100m² with an enormous open-air bathroom and private plunge pool. From the veranda, guests can take in the remarkable views across the Laikipia Plateau toward the jagged peak of Mount Kenya. Its position on the river naturally facilitates watching the herds of elephants that come to bathe. 
Sasaab is a stunning blend of Moroccan and Swahili style, located in the heart of the African bush. Each individual cottage is designed to offer majestic views of the landscape and offer a cooling retreat from the African heat. The airy rooms with four-poster beds, enormous, open-air bathrooms, and private plunge pools, make for a completely invigorating experience. Sasaab also has a main swimming pool, built on the hillside overlooking the river. We recommend families book the family suite, rooms 8-9, which has a shared central area and can be taken as an exclusive villa, with separate access. Extra beds can also be added, subject to availability.
Solio Lodge is located on a private wildlife sanctuary, tucked in the valley between the lofty slopes of Mount Kenya and the peaks of the Aberdare Mountains, directly north of Nairobi.
This intimate and luxurious lodge opened in August 2010 and remains the only guest accommodation on the incredible 45,000-acre Solio Game Reserve. The Solio Reserve is internationally recognized as the most successful private rhino breeding reserve in Kenya and visitors will find that sightings of up to 40 rhinoceros at a time are not uncommon.
The wildlife experience here is intense and exclusive with 19,000 acres of conservancy surrounded by 45,000 acres of ranch and just one lodge, Solio Lodge, in the middle of it. Solio Lodge can be booked directly with The Safari Collection, as part of a bespoke itinerary that we can create for you or through your local agent or tour operator.
At Solio Lodge, they offer a wide range of activities including game drives, horse riding, a visit to a Kenya coffee plantation, and birdwatching. You can also take a helicopter to nearby Mount Kenya and for a hilltop picnic breakfast or go trout fishing in the Aberdare National Park. Back at the Lodge, you can relax with the help of the massage therapists who are available for in-room treatments.
The lodge has five contemporary luxurious cottages with private decks and panoramic views of the nearby hills and Mount Kenya in the distance. Each room has a private lounge area with an open fire for cooler evenings, as well as large en-suite bathrooms with a double sink, bath, and shower. Solio Lodge takes full advantage of its spectacular surroundings. Vast floor-to-ceiling windows frame distant Mount Kenya and outdoor sundecks afford panoramic views. One of our luxurious cottages can be turned into an interconnected family unit with two en-suite bedrooms, sleeping up to five guests.
Dinner is often served outside under the stars with the sight of grazing waterbuck, zebras, and impalas. Our chefs use fresh organic ingredients from Solio Lodge's own vegetable garden.
Sanctuary Olonana is an exceptional luxury safari lodge set on a private stretch of the Mara River in the heart of Kenya's most famous game reserve, the Masai Mara.
Featuring 14 glass-sided suites, Sanctuary Olonana is inspired by the Masai Mara's breath-taking natural wonders, an abundance of wildlife, and a dramatic river that runs right past its forest setting. Game drives, cultural visits, bush dinners, sundowners, scenic flights, and balloon rides, Olonana makes for a wonderful African safari.
Sanctuary Olonana has developed various conservation and community projects – one of only a handful of properties in Kenya to be Gold Eco-Rated by Ecotourism Kenya and our guides have won multiple awards for responsible tourism.